More often than not, players try to find ways to improve their aim and general skillsets in competitive games. At its core, Fortnite is a competitive game that is based on winning games. This entices players to improve, and what better way to do that than to take advantage of Fortnite Creative maps? Aim training maps are popular in Fortnite Creative, and today we'll cover the 5 best aim training maps in Fortnite.
Aim training maps became a common thing up-and-coming professional and semi-professional players use to improve or stay on top of their game. Fortnite can get chaotic, especially in build modes where your reflexes have to shine. Your aim is an important variable in all of this, and you should train it regularly if you want to keep winning.
Skaavok Aim Trainer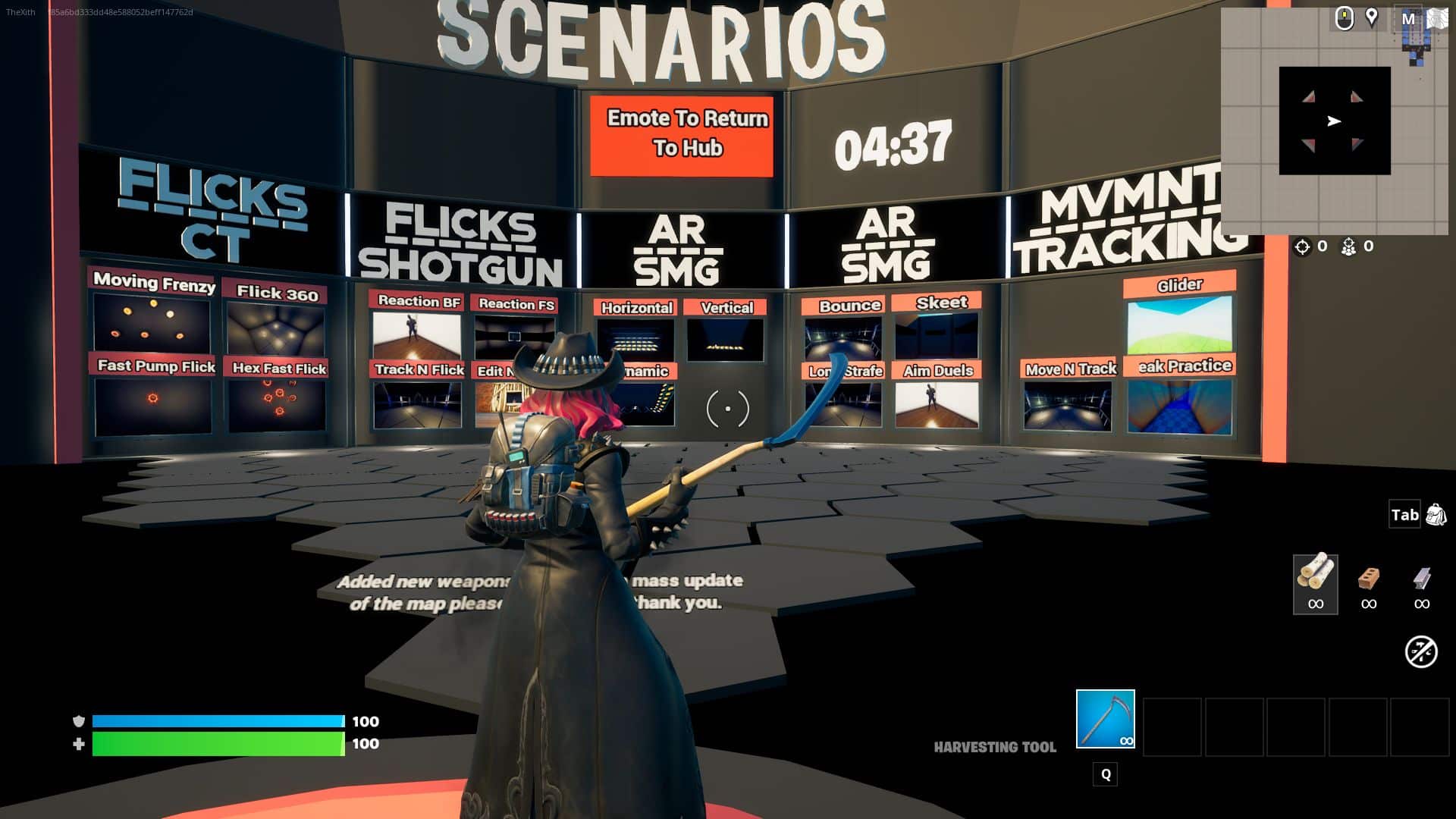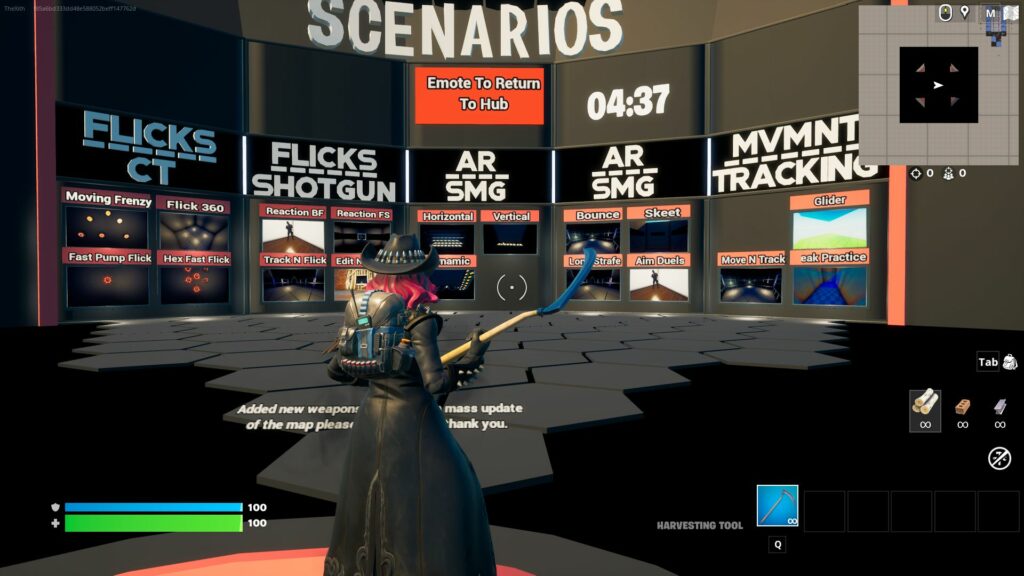 Map Code: 8022-6842-4965
Map creator "Donwozi" brought us one of the best Fortnite aim training map codes/maps to date. Skaavok's Aim Trainer features a wide variety of game modes within the map that you can try out to train your aim. It has the most variety out of most aim training maps in Fortnite Creative. Meaning that you won't find many other maps that are as unique as this aim training map.
It includes weapons from multiple chapters and seasons of Fortnite, allowing you to get good with a lot of weapon types. But, the main thing that attracts players to this map is how many categories there are for aim training. You can practice tracking, reactivity, reflexes, jumpshot aim, pre-fire timing, and much more. Practicing in every single category will surely help you improve in no time.
A.I Practice Map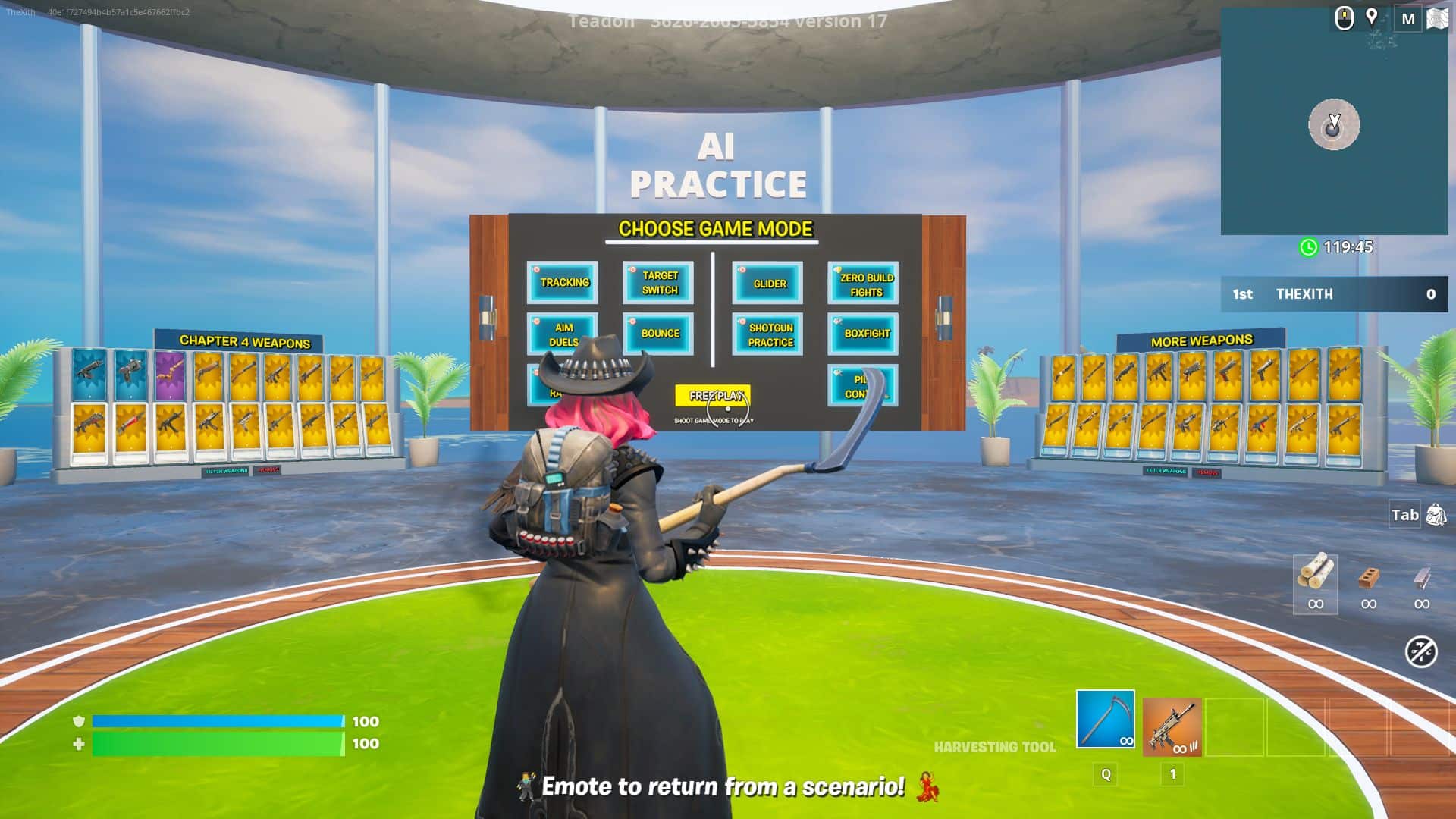 Map Code: 3626-2665-5854
"Teadoh", the creator of this AI Practice Map, is a very renowned map creator in the Fortnite Creative community. This is one of his most recent practice maps, and it has consistently kept up its reputation as a great aim training map. It's very similar to the previous map on this list in the sense that there is a lot of variety when it comes to practice modes and categories.
You can choose to practice your tracking, solo aim duels, long-range fights/tracking, and many more modes that involve the building aspects of combat. All of these categories make this map great for practicing your aim in both zero-build and build game modes. The map creator seems to have plenty of experience in Fortnite, so we trust that every category is suited for the situation that it wants to help you improve in.
Aim Trainer UEFN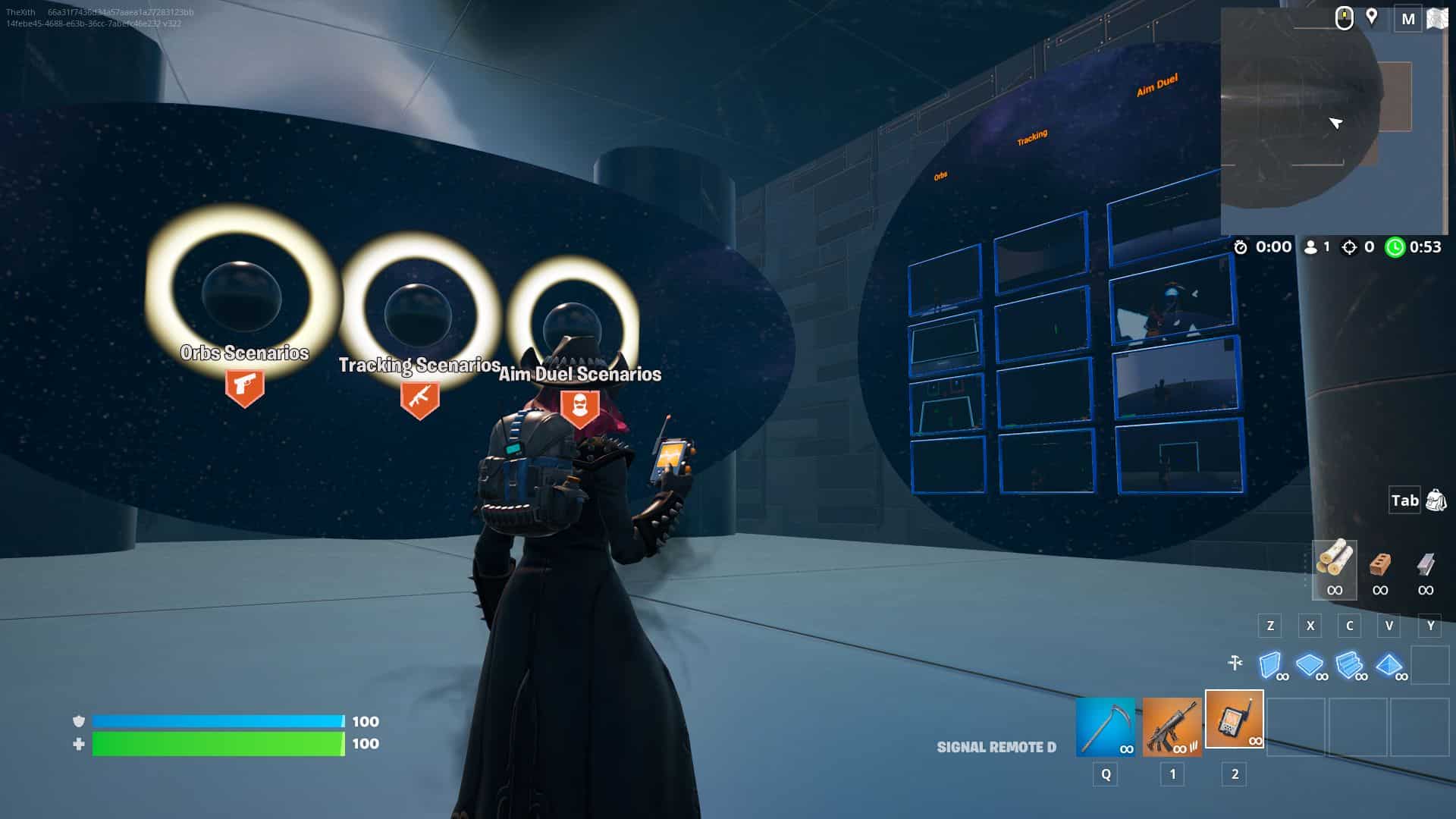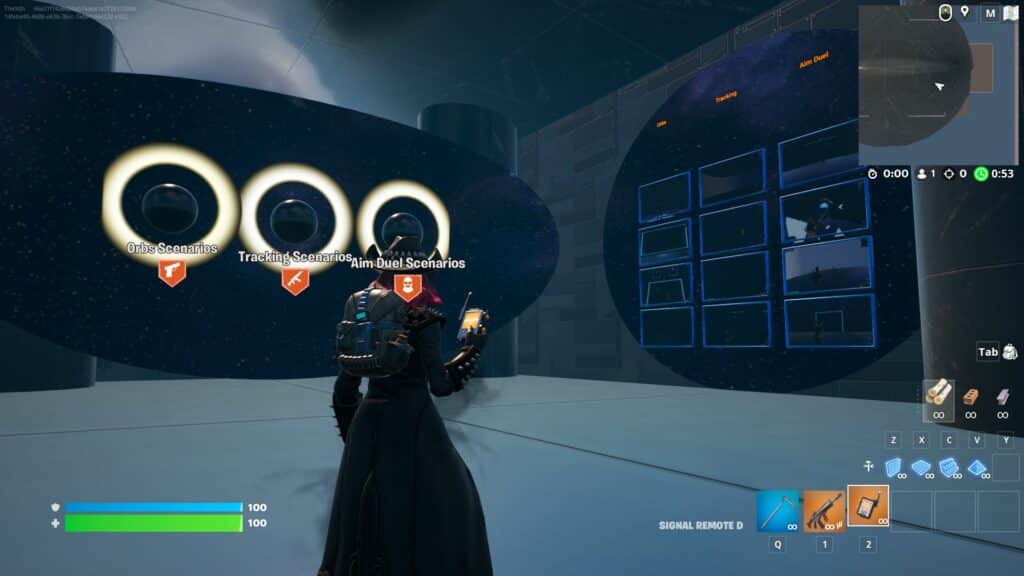 Map Code: 9741-6710-6888
If you can recall, Unreal Engine's collaboration with Fortnite is what brought us Fortnite Creative 2.0. This Aim Trainer map was made with Unreal Engine features in mind, and that's why it's a unique Fortnite aim training map code. There are 12 scenarios that you can load and play as soon as you boot up this map.
Just like with the previous maps, each scenario is different in its own way. What we mean by this is that you can work on part of your skill set. Additionally, if the scenarios don't suit you, you can customize your own scenario. Customizing scenarios is a great way for you to target your biggest weakness and work on it more efficiently.
If you're interested in Fortnite Creative 2.0 maps made with Unreal Engine tools, be sure to check out our list of the best Fortnite Creative 2.0 maps.
Elite Squad – Aim Shooter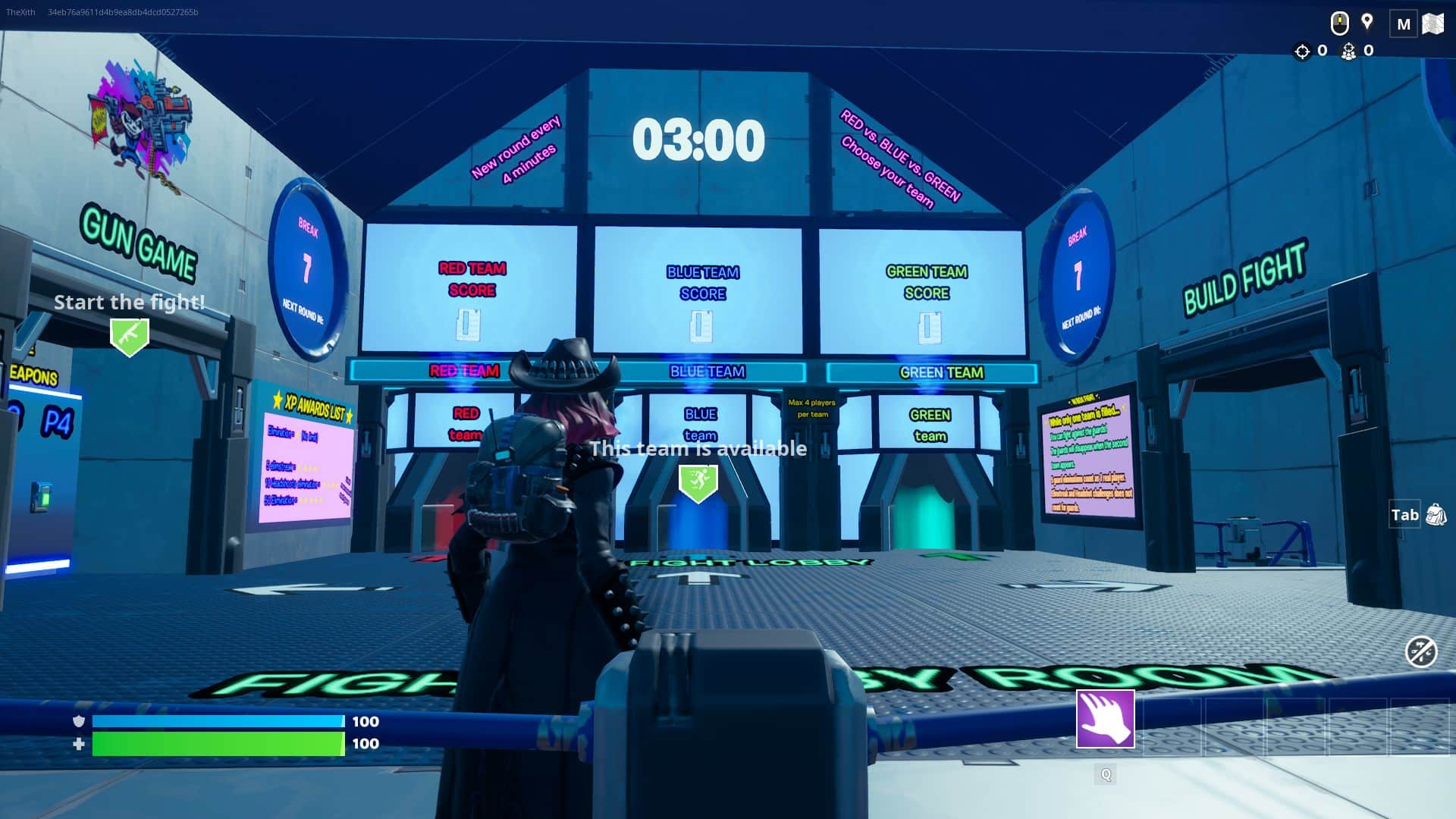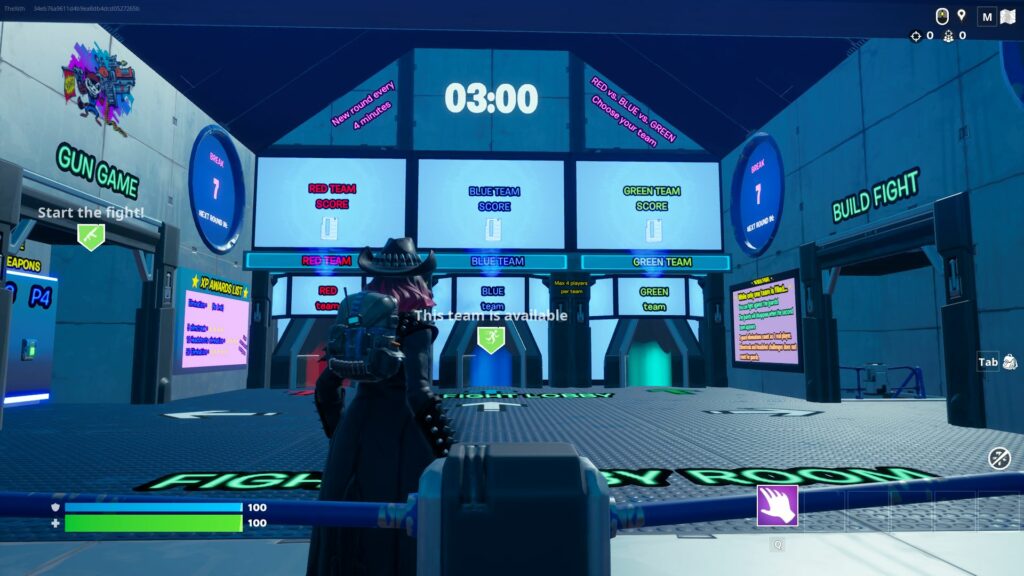 Map Code: 0631-4923-5407
Aim training Fortnite codes/maps are usually very straightforward, but map creator "jerkan" wanted to take a different route with his Elite Squad – Aim Shooter map, a great aim practice Fortnite code. Instead of setting up designated shooting ranges, this map gives you about 5 shooting games to practice in. Each shooting game is unique and awards you score upon a successful shot. 
This score system encourages you to not only do better, but also to invite your friends and try to beat them. Practicing with like-minded friends is a surefire way for you to improve very quickly. Additionally, you can also play "bouncer fights" against your friends. These are basically 1v1 fights that you can take whilst bouncing. There is also a hidden easter egg that you can find somewhere on the map.
Infinite No Delay 1v1s
Map Code: 1745-2265-5744
Infinite No Delay 1v1s is as simple as an aim training map can get. Creator "vizeloo" made sure to design a map that wouldn't be as performance-heavy, yet still good for aim practicing and 1v1 scenarios. Obviously, this needs to be played with friends. If you have a friend who is just as dedicated to improving his aim, then you two will be able to bring out the best in each other with this map. 
The reason why this map is so good for performance is that it doesn't have to load anything in the background. This is great for skilled players, as they usually have a tendency to build high into the sky. Other than that, there's not much else to this map. The only downside to it is that there aren't any AI bots for you to fight.
All in all, aim training maps in Fortnite will always be in high demand. There is always a fresh supply of new players that want to get better. And what better way for them to do that than through maps like this.
With that said, if you're looking for similar maps that you can only play with your friends, we'd recommend checking out our list of the best Fortnite 1v1 map codes.