Fortnite Creative was one of Epic Game's most brilliant ideas when it came to innovating and restoring Fortnite's legacy in the gaming space. However, innovation is a never-ending thing, and Epic Games decided to release Fortnite Creative 2.0 earlier this year. With this came a plethora of new and amazing Fortnite Creative 2.0 maps.
Fortnite Creative 2.0 is, in every way, better than its predecessor. It's built on the same concept of offering people easy access to Fortnite map-making tools. However, Creative 2.0 combines elements from Unreal Engine with those aforementioned tools. It's officially known as the Unreal Editor for Fortnite.
Although it launched earlier this year, there are plenty of quality maps you should be looking for. With that said, we've compiled a list of the 8 Best Creative 2.0 Maps that will also be ranked accordingly.
Deserted Domination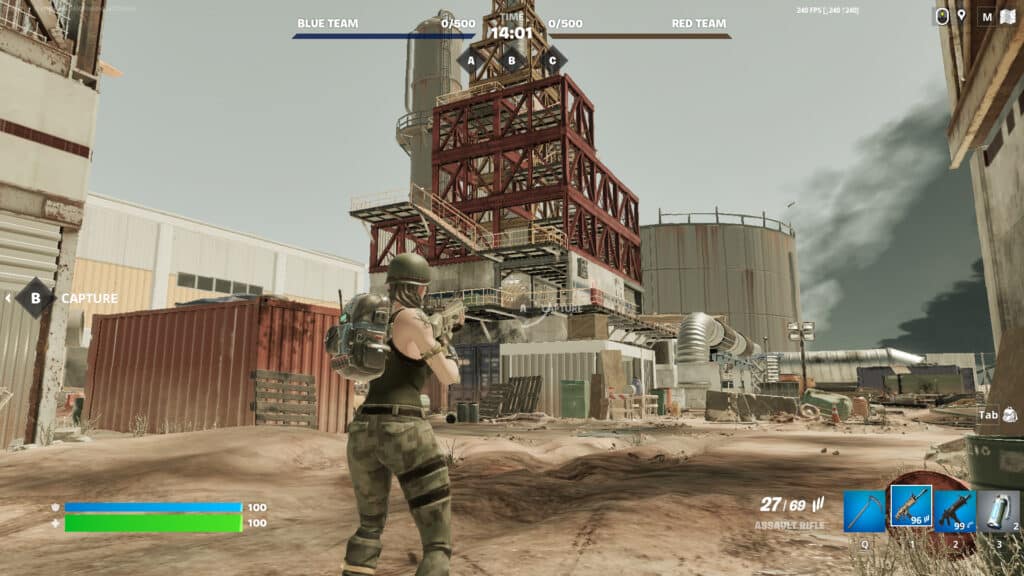 Map Code: 8035-1519-2959
Deserted Domination is a map that made waves in both the Fortnite and Call of Duty communities when it was publicly released. It seems to take a lot of inspiration from one specific and highly revered Call of Duty map – Rust.
The general game mode of this map has you engage in team-based gunfights. Furthermore, you're encouraged to capture zones around the map, with the map in question looking very similar to most Call of Duty maps. You're also given pre-made loadouts that you can quickly pick to just hop into the game with.
This is hands down one of the best creative 2.0 map codes to date, and there's a reason why it went so viral a few months back. If you're bored or frustrated with Call of Duty, we'd recommend giving this map a try.
Reboot Royale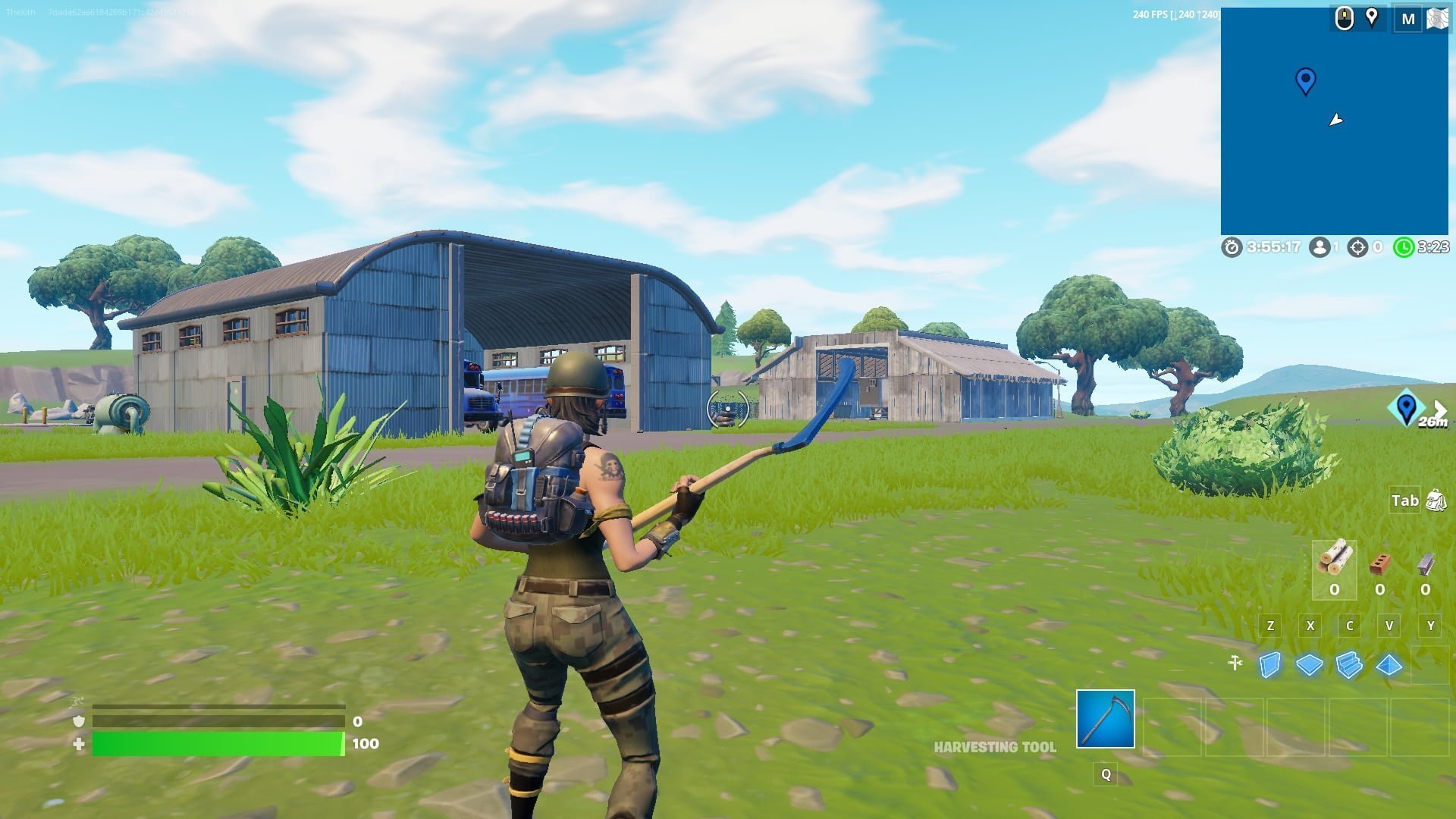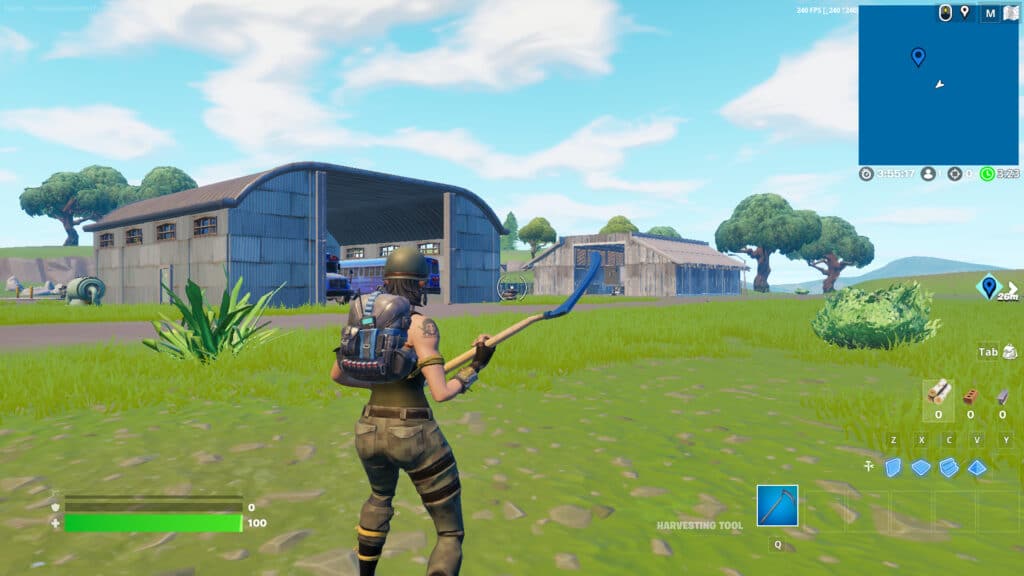 Map Code: 4464-0648-9492
Have you ever wanted to replay the first season of Fortnite in all of its glory? Well, then Reboot Royale can offer you that experience all over again. Using Fortnite Creative 2.0, someone is actively recreating the Chapter 1 map of Fortnite and everything it entailed. You'll be able to visit popular landing spots from the Chapter 1 map as well.
There are other similar maps to this, but Reboot Royale is one of the most popular ones out right now. You'll be able to visit old locations like Salty Springs, Moisty Mire, and many more. These places were the reason why figures like Ninja or Tfue gained such popularity back in the day.
Cyber Rush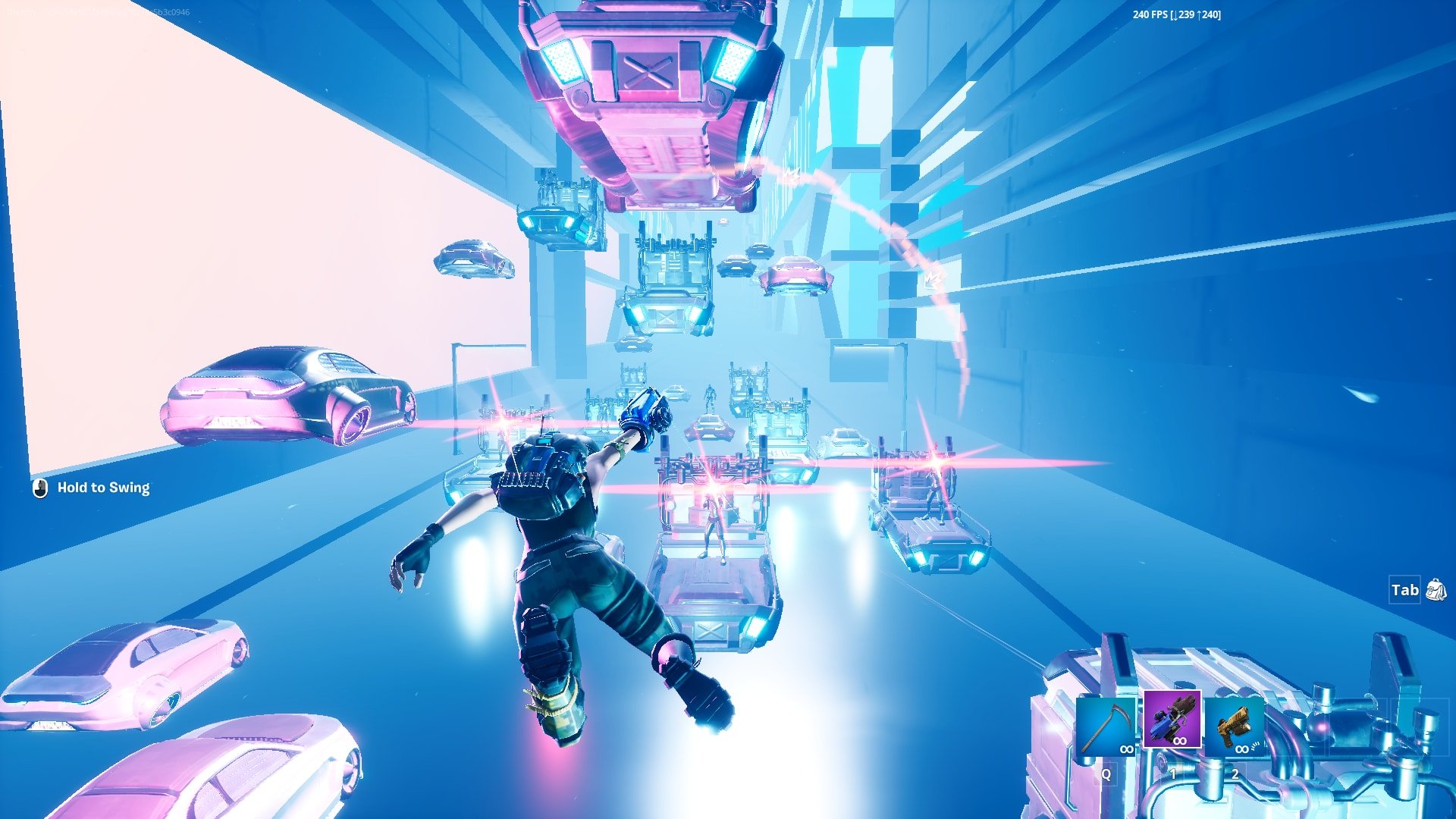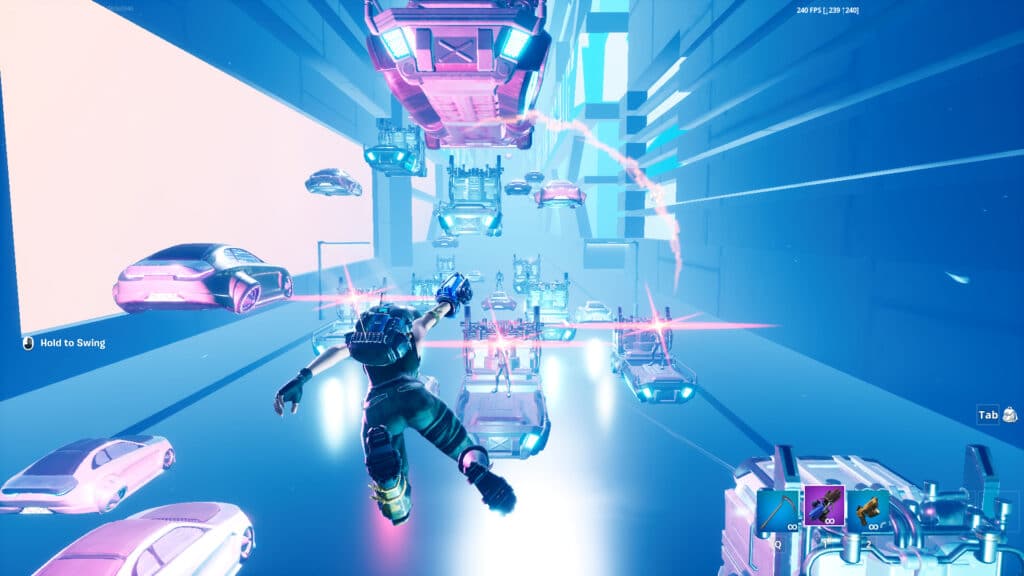 Map Code: 6124-8356-0703
Sometimes players look for more alternative and adventurous maps when looking to give Fortnite Creative a try, and Cyber Rush definitely offers all of that. It allows you to train various aspects of your aim, movement, and parkour skills as you're forced to glide across moving platforms.
The setting of the map is very futuristic, and the pace of it all forces you to be quick on your feet. As previously mentioned, you have to grapple to other platforms whilst cars are rushing by you. The fast-paced dynamic is what characterizes this map, which is why there will never be a point where you'll feel bored playing it.
As fun and dynamic as it may be, you have to keep in mind that it will be very challenging. There's a reason why this is considered one of the best Fortnite Creative 2.0 maps.
Reclamation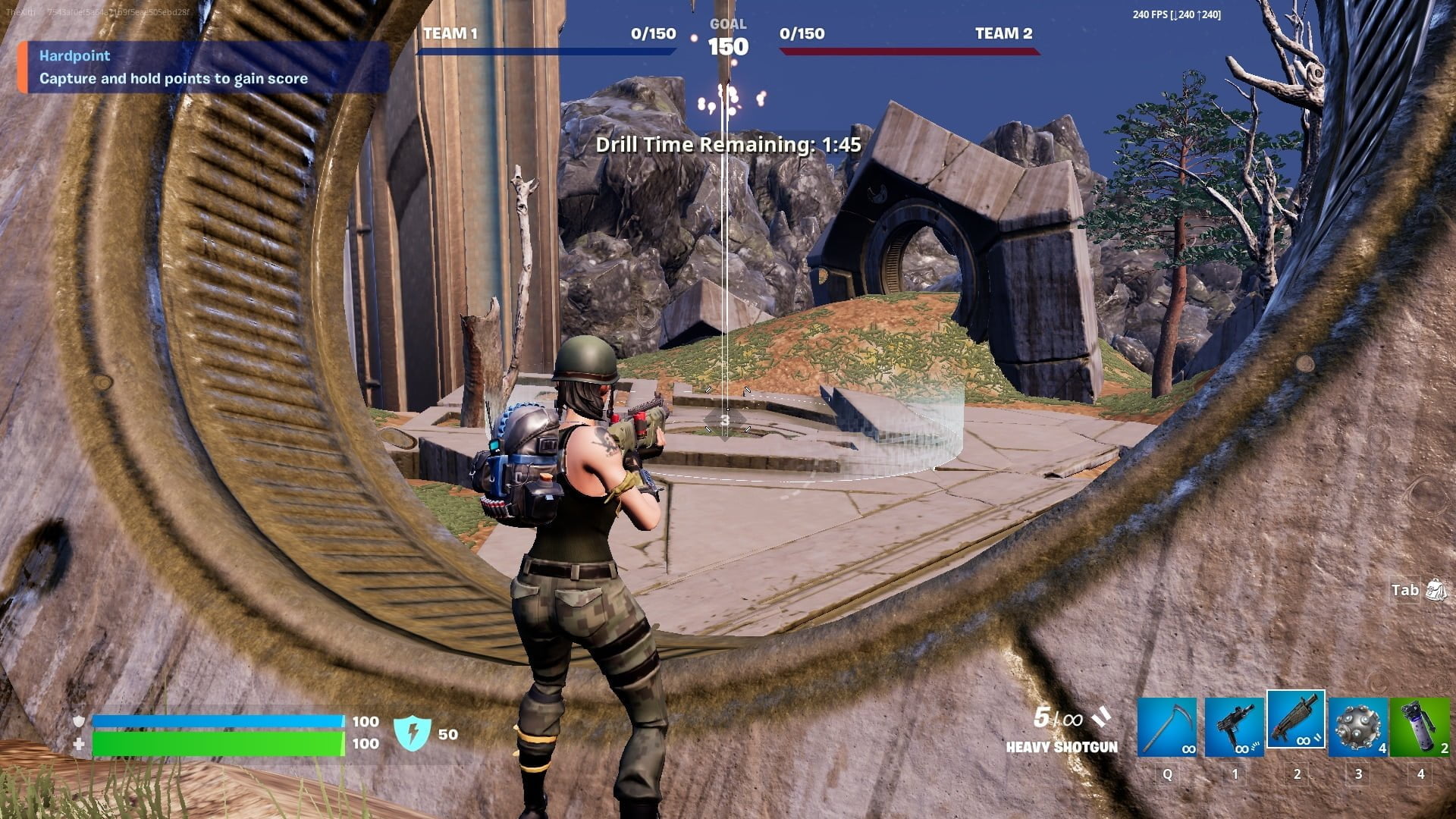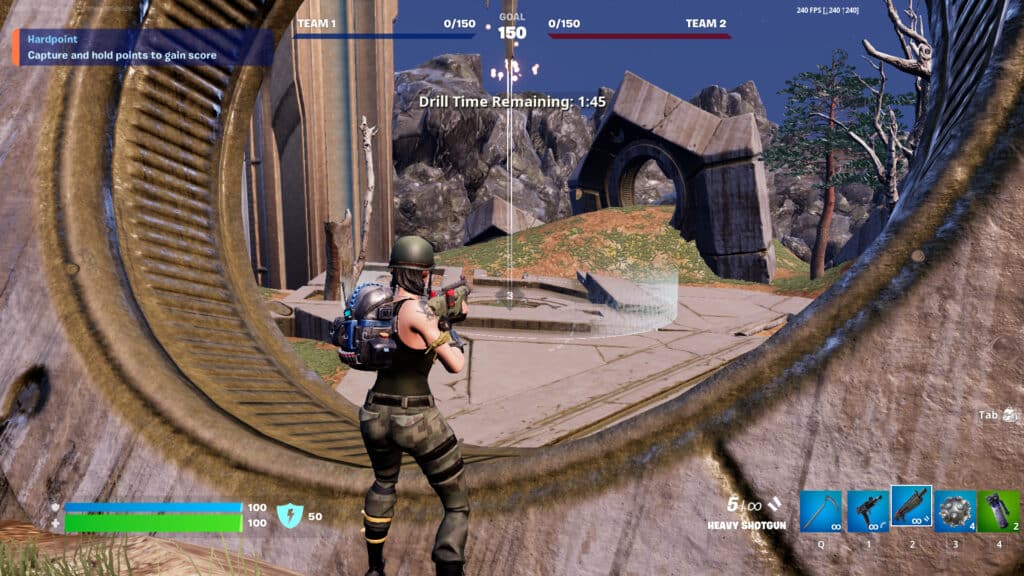 Map Code: 1135-0371-8937
Reclamation is yet another shootout-based map that can be played against 5 people with a team of 4 others alongside you. You're tasked with capturing and holding certain drill sites across the map in order to win. Its core mechanics are very similar to the previous map on this list, and you'll have a great time if you're looking for a mindless team deathmatch experience.
As for other features that this map offers – there are 5 classes and weapon loadouts that you can choose from. These let you experience and play the map in completely different ways. The combat in general feels very smooth, and you shouldn't have issues finding matches at any time of the day.
Giant House Prop Hunt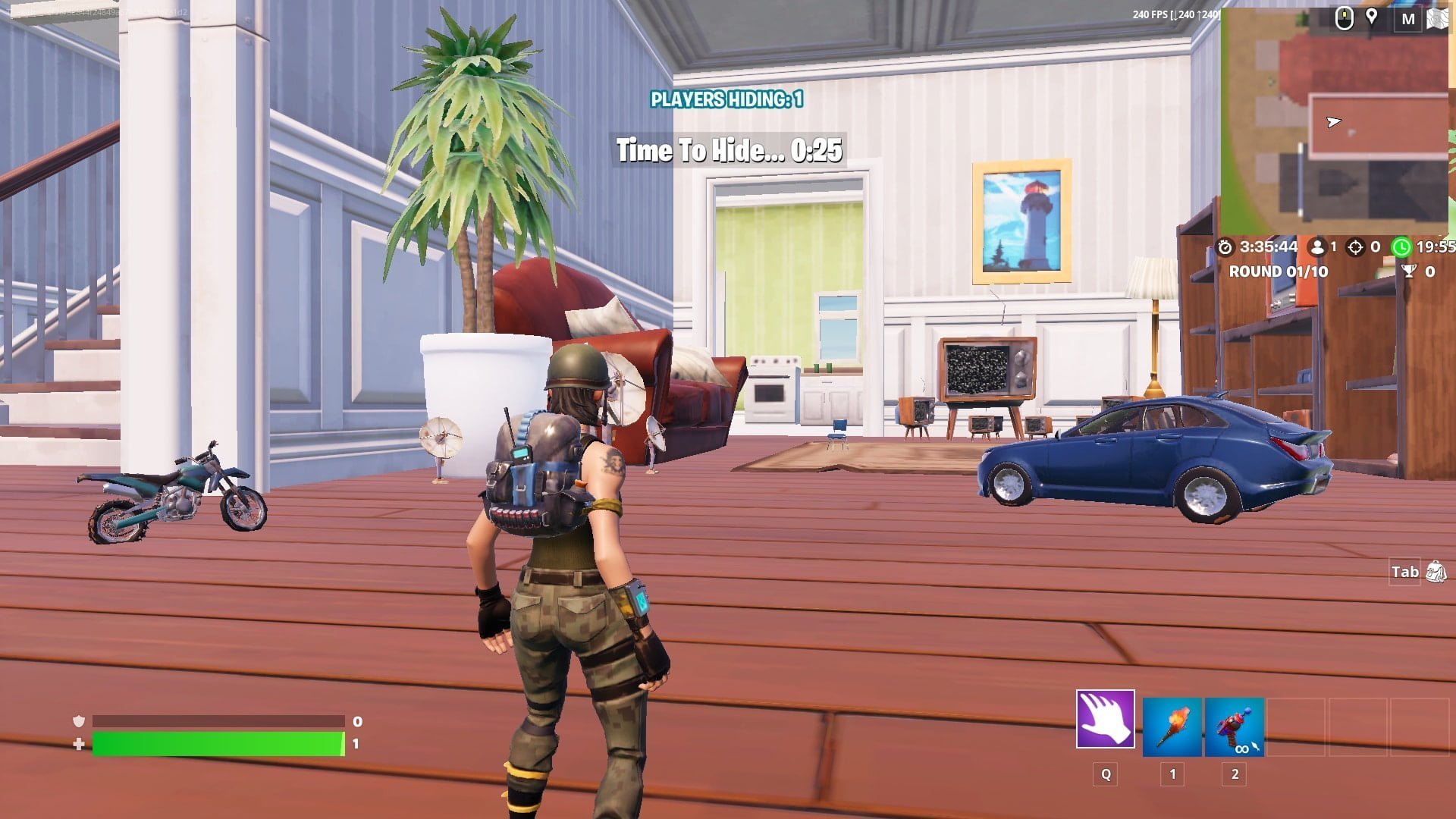 Map Code: 1875-6559-2691
Fortnite isn't just about shooting and outplaying others. There are other, more fun activities and maps that you can engage in. Giant House Prop Hunt is one such map, and it places emphasis on fun rather than just shooting. Once you join a game with this map, you're placed in a giant house where you have to hide as props from Fortnite.
Prop hunt is a popular game mode that many games try to replicate. This version of prop hunt is no different than it is in Call of Duty. You're given a tool that allows you to highlight objects around the house that you can then turn into. Once the waiting period is over, hunters try to find you. Additionally, you'll be pinged every once in a while to give hunters a chance.
Our list of the 5 Best Fortnite Squid Game Map Codes contains similar maps, check that out if this map interests you.
The Space Inside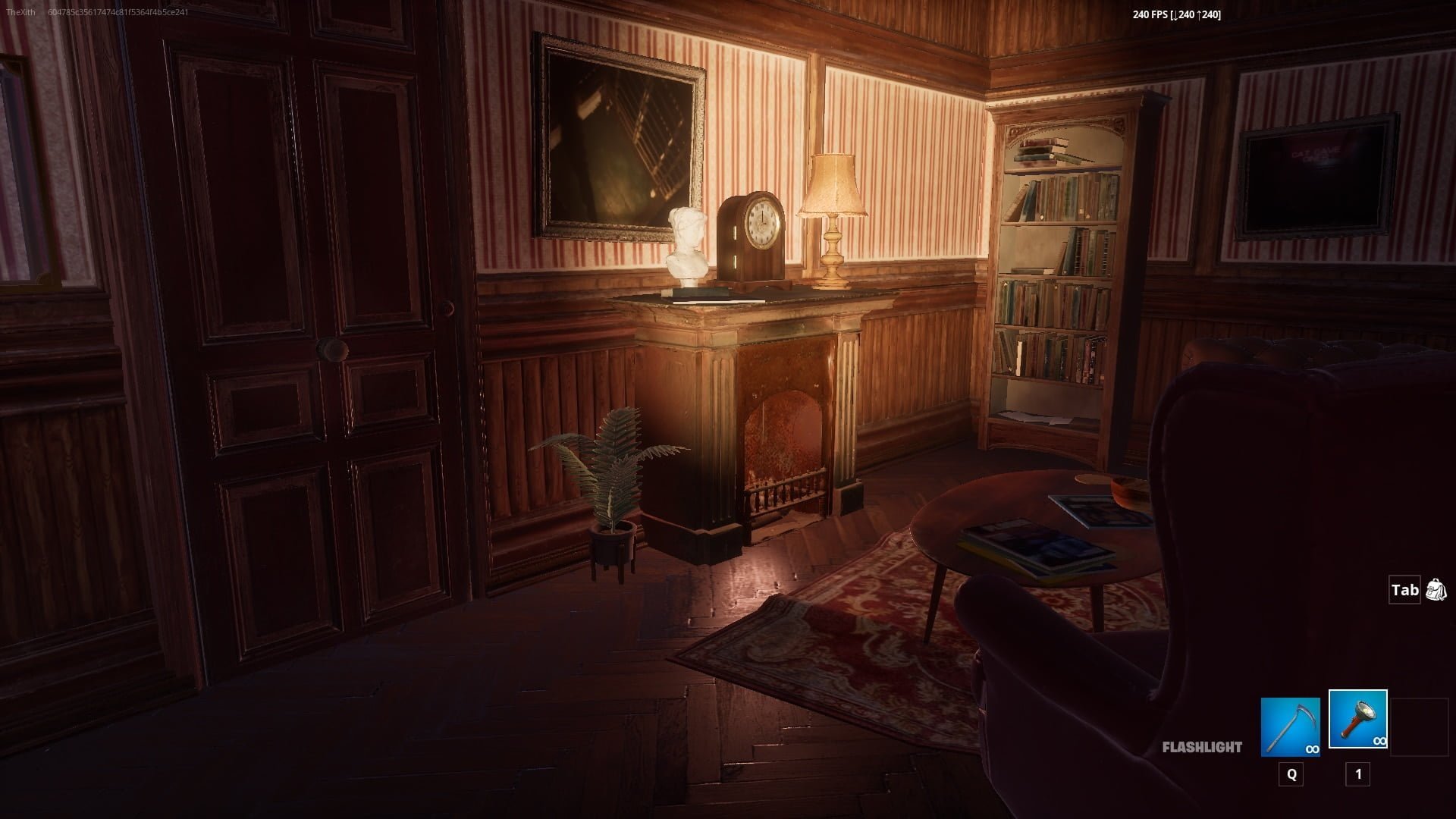 Map Code: 9836-7381-5978
Here we have yet another fun and engaging map that doesn't really utilize Fortnite's combat mechanics. The Space Inside is a map that puts you in a series of elaborately-designed rooms that you have to escape from. It's a unique experience that really puts both your mind and critical thinking skills to the test.
The vibe of this map reminds us of a horror map, but the themes are largely different in every room perfectly. Seeing as how every room has its own spin to it, you need to think your way out of situations and dilemmas in unique ways. The devil is in the details, so make sure to look and think outside of the box when deciding how to escape a room.
Pirate Adventure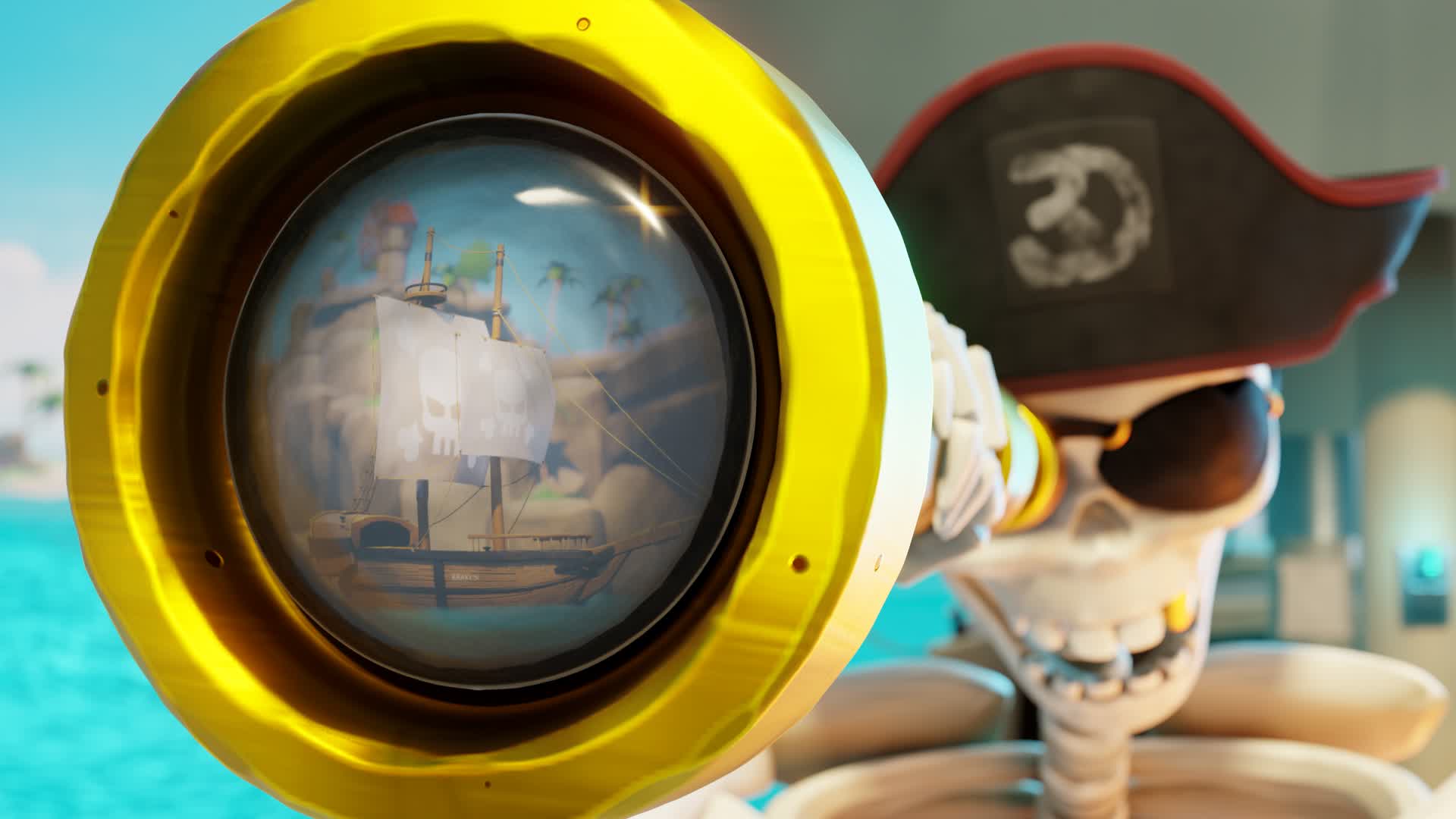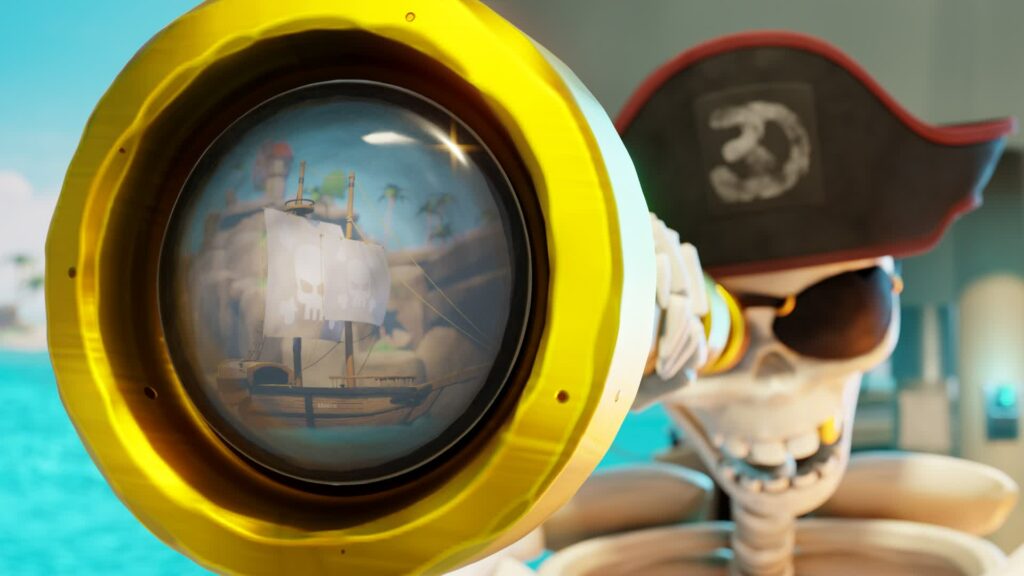 Map Code: 2810-0903-5967
Fortnite Creative 2.0 did not only innovate map-making, but it also gave map-makers the tools to make purely single-player and CO-OP experiences. Pirate Adventures is one of those, as it doesn't really focus on PvP combat as much as it does on bringing you a heartfelt adventure.
You and your friends are put on a big ocean map that has plenty of treasures and easter eggs waiting to be discovered. Looting, quest progression, and much more await you on this island. Feel free to live out your wildest pirate dreams with this map, there likely won't be another one as good as this.
Rainbow Rush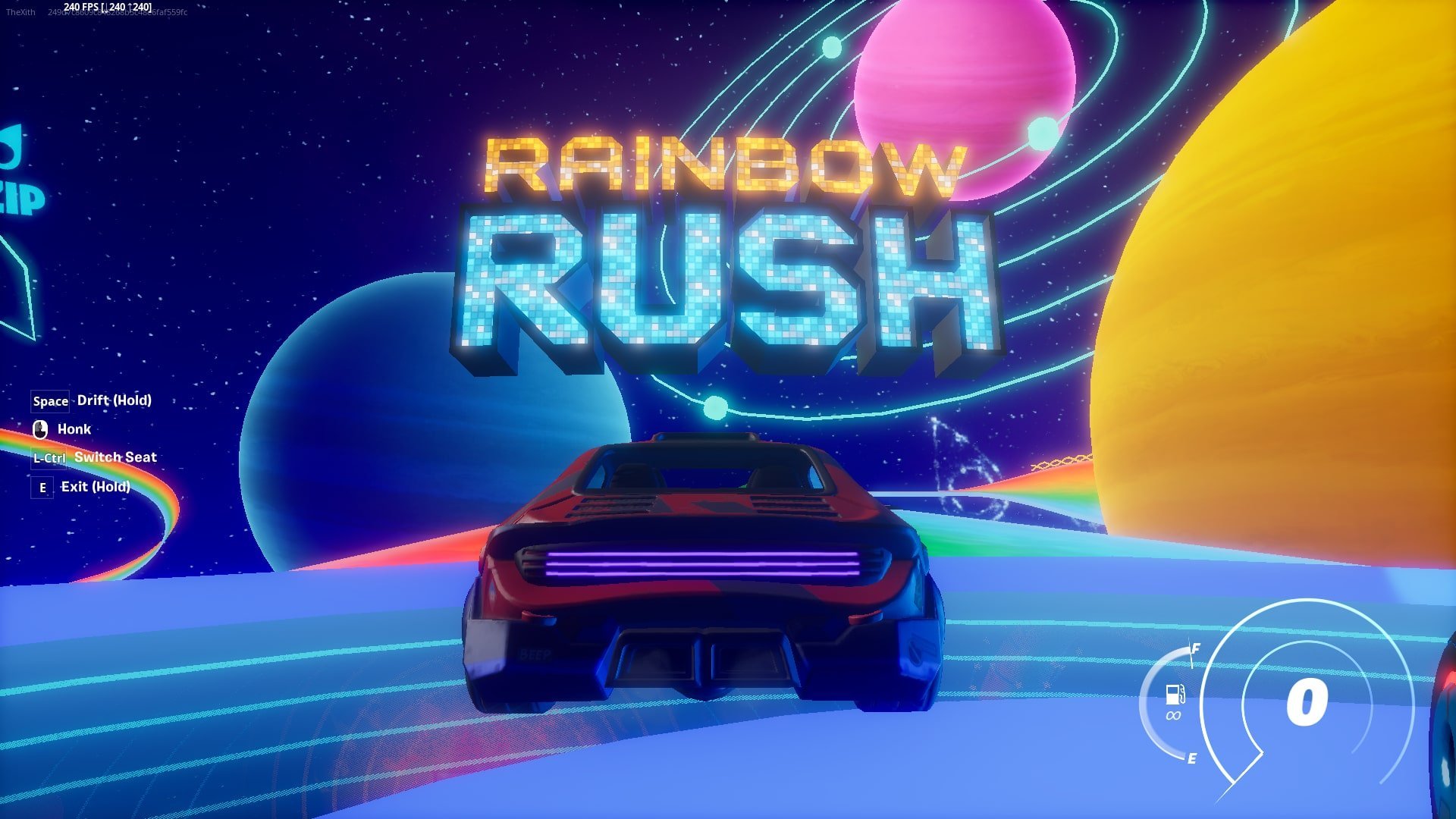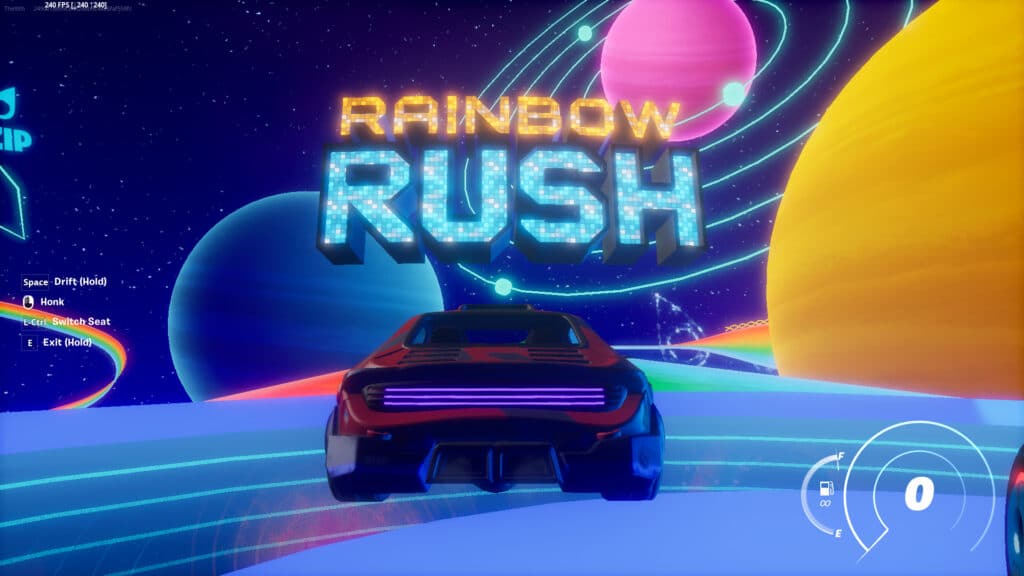 Map Code: 8892-9602-2793
The last map on this list may not be what most Fortnite fans like. However, it still is very popular in the racing niche and stands as one of the best Fortnite Creative 2.0 maps. Rainbow Rush is a map that features a racing track straight out of Mario Kart.
Nitro Drifter cars are given to you as you load up this map, and you're tasked with completing the track as fast as you possibly can. The entire course is tricky, so don't expect to breeze through it. If you have some friends willing to relive their Mario Kart days, then give this map a try.
All in all, Creative 2.0 Fortnite maps are getting better and better as more time passes. It wouldn't surprise us if we saw fully-fledged games come out as a result of the new unreal editor that map makers were blessed by.