Fortnite Creative has become such an integral part of Fortnite that it encourages map-makers to develop innovative maps. Fortnite Creative 2.0 helped with all of this, as it brought us new tools to make even better maps with. Puzzle games invoke creativity, and there are plenty of puzzle maps that you can play via Fortnite Creative. Now, let's check out the 5 best Fortnite puzzle maps!
Fortnite puzzle map codes might be the most searched maps in creative mode, and it won't be hard to find one that suits you.
Moreover, we're also going to try to include a wide variety of puzzle maps that have unique themes. Variety is key here.
Cold Cases: Logic Puzzle 200 IQ Only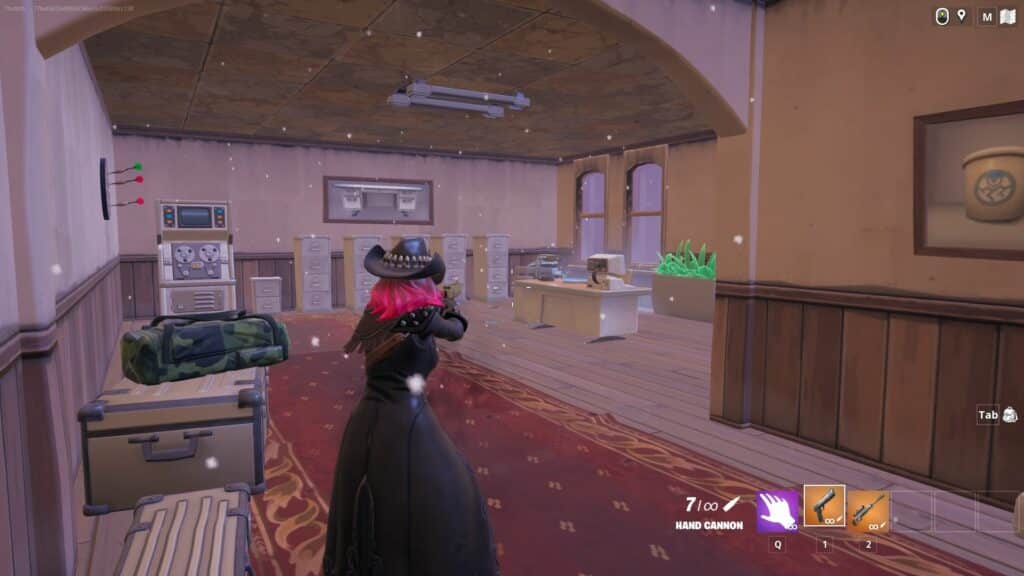 Map Code: 2787-9846-3380
The creator "Zbird" released Cold Cases: Logic Puzzle 200 IQ Only back in 2021 with the mission of grinding your gears and making you think hard. Players have reported that it does indeed test your IQ and that you're forced to think your way through very complex situations. Furthermore, there are about 50 clues to find and 9 crime cases in total to solve.
This map is the father of all puzzle maps. You'll be forced to interact with the map around you in unique ways, ways that include Fortnite's gameplay mechanics. Sharpen your memory and turn into a detective. That's the only way you'll be able to beat all of the 9 crime cases/quests included in this map.
Just Together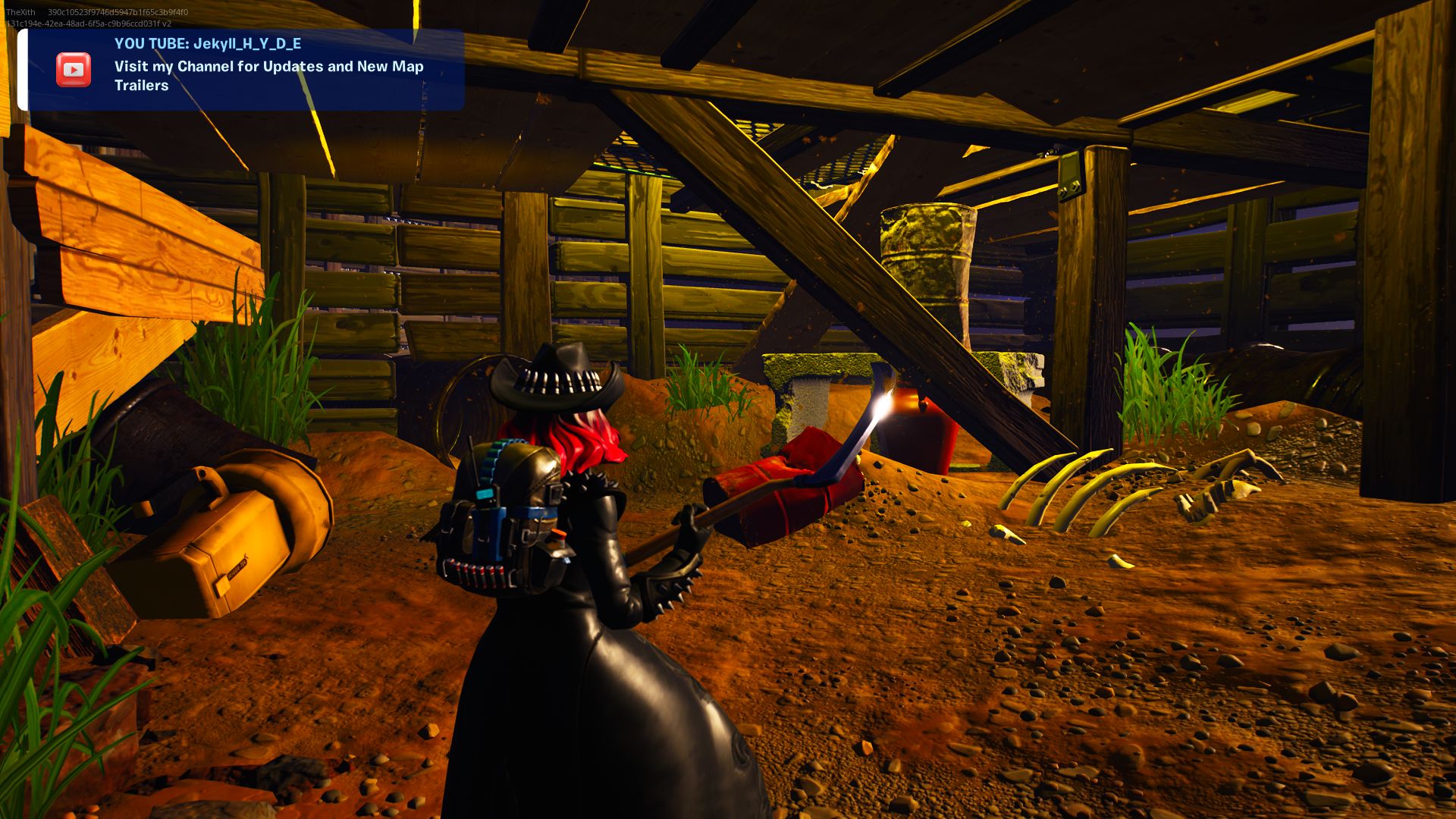 Map Code: 0566-8164-8815 
Introduced to us by creator "jekyll_h_y_d_e". Just Together is a puzzle map that doesn't really cater to solo players. It was mainly built to give duos the creative adventure that they were always looking for. You and your friend/partner are tasked with completing challenges in unique locations across the map. This includes helping one another pass certain areas via hidden controls and buttons.
This map doesn't only offer puzzle game aspects, but it also encourages you to practice different parts of your skillset. Most areas will require you to know how to parkour, shoot efficiently and navigate your way through adverse situations. It's an adventure, yet puzzling in its own way. We would be lying if we said this wasn't one of the best Fortnite puzzle maps out right now.
Escape Room – Temple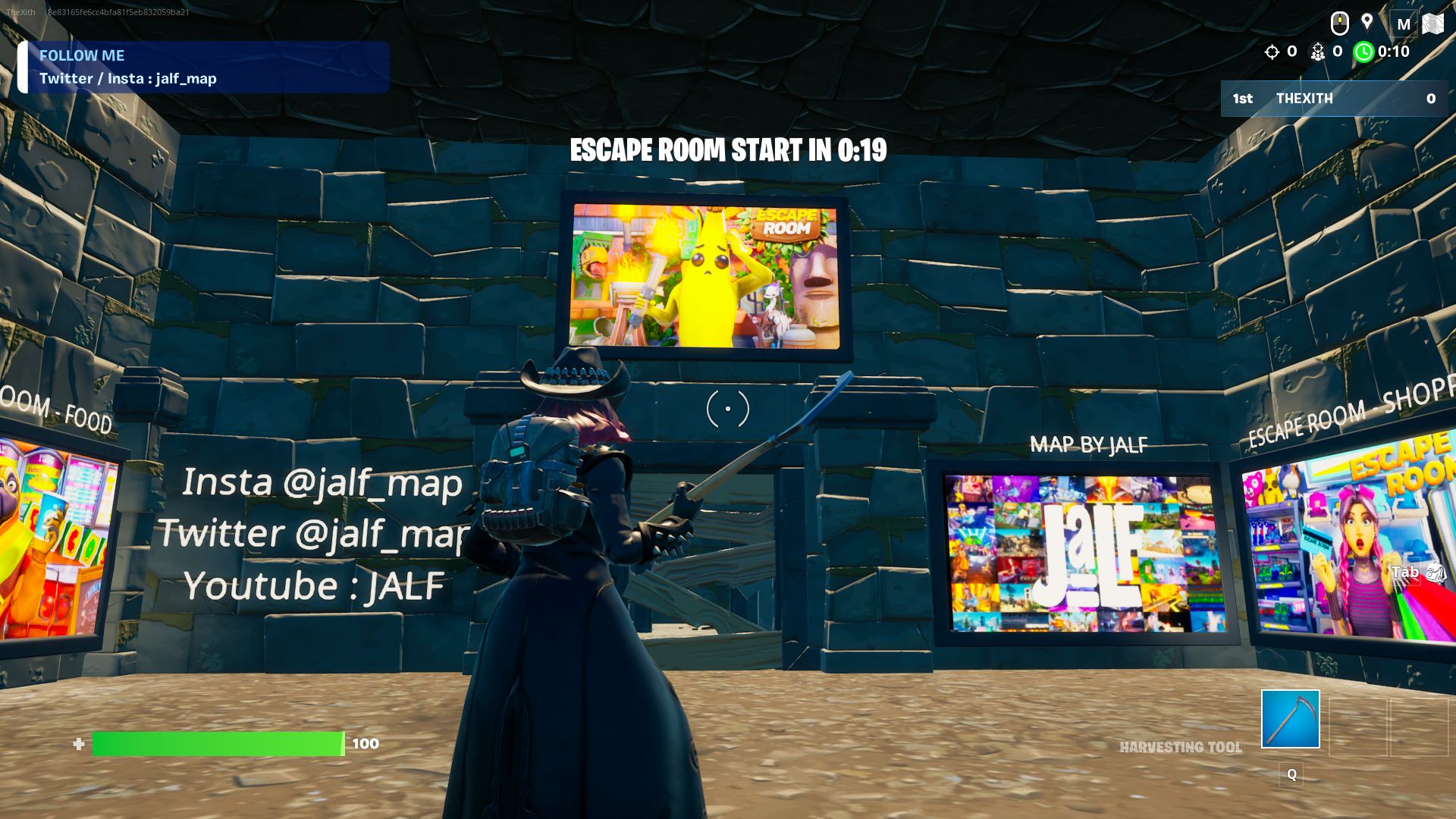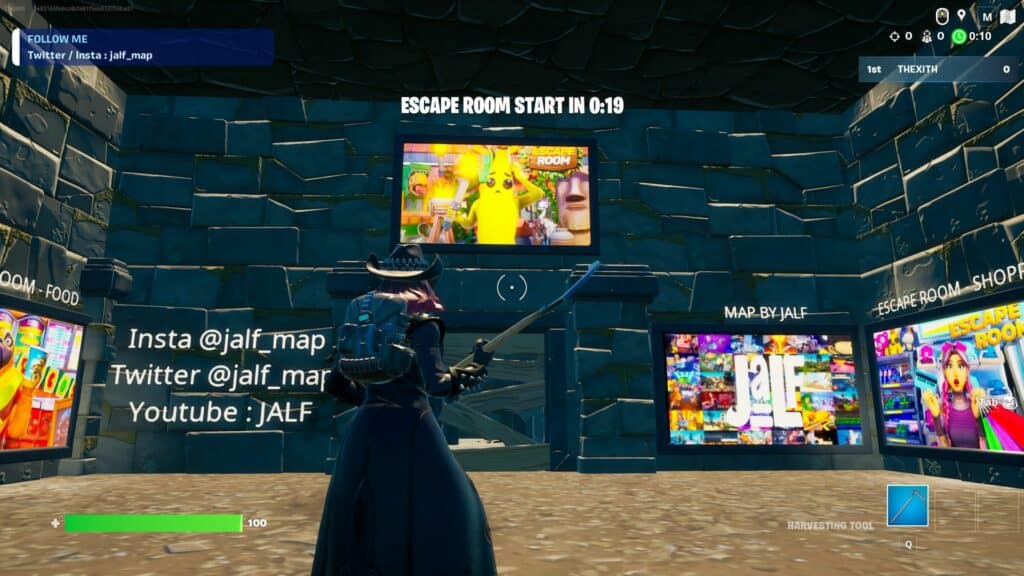 Map Code: 5583-1621-1382
Escape Room maps have always been the favorite pick among Fortnite players who are looking for something puzzling. This escape room map, in particular, has seen a lot of popularity since its release in June 2023. Map creator "JALF" infused this map with everything an escape room needs. 30 levels that all have their own mysterious twist to them. 
You're tasked with finding a way out of this unusual temple. The only issue at hand is that you have to pass through 30 rooms in order to successfully get out. This temple hides more than meets the eye, and you can be the first one to discover each mysterious fact behind it. Keep in mind that it makes for an even better experience with friends.
Maps like this remind us of horror maps that you can usually find in Fortnite Creative. You can check out our list of the best Fortnite horror map codes if you're interested.
100 Rooms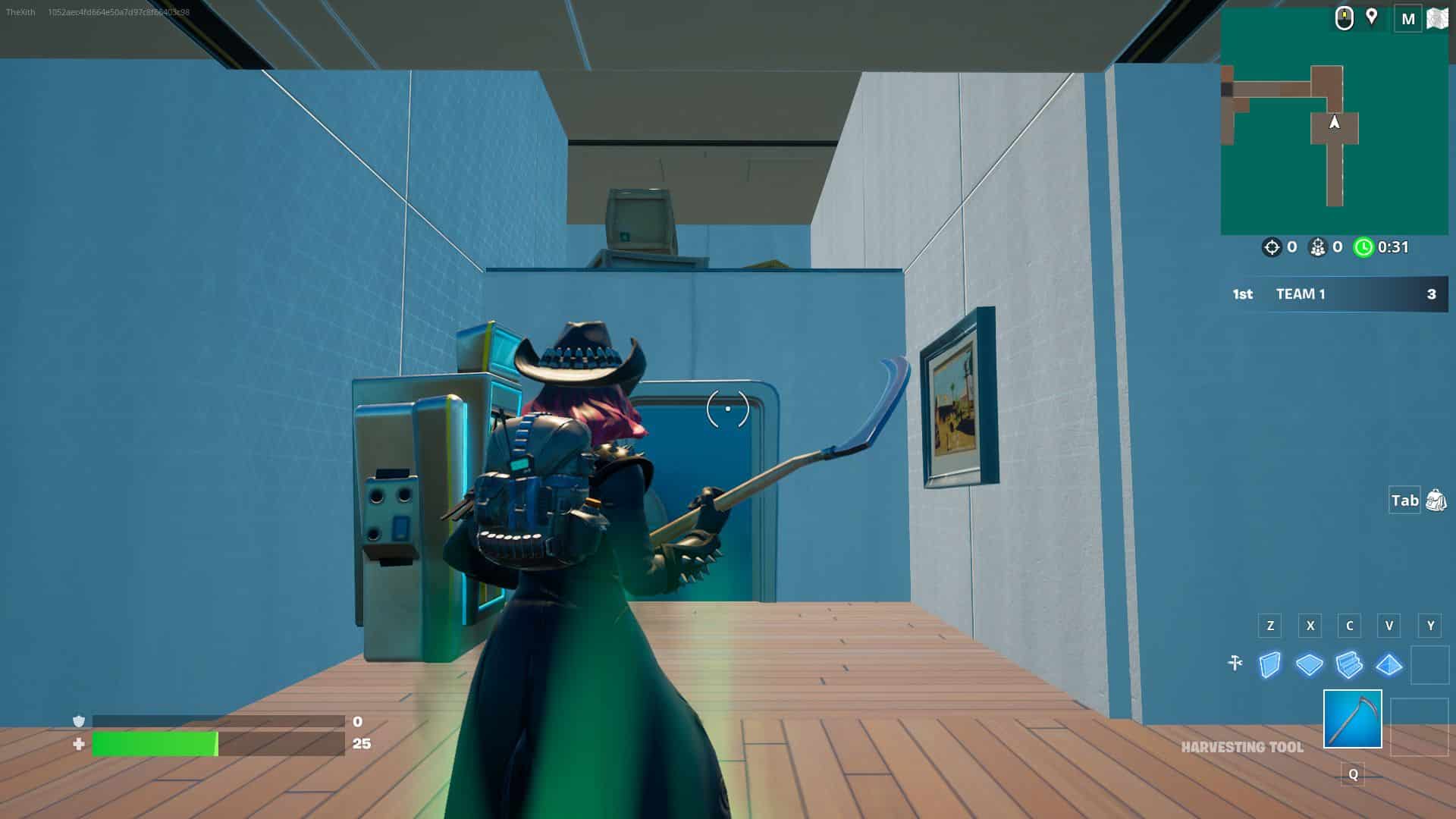 Map Code: 6126-3353-7805
Here we have yet another escape room map that will put all of your cognitive skills to the test. Made by creator "Hazza_5238", 100 Rooms is still one of the most popular Fortnite puzzle maps to date. As the name says, this map features 100 rooms that you will have to find your way through in order to beat the map.
Similar to other maps, you won't only have to channel your inner detective. Each room will be a different experience in and of itself. All of this encourages you to use every skill and tool you know. Whether that's parkour, general exploration skills, or just your pickaxe – you're going to have to learn how to approach things differently here.
Now that we think about it, some of these rooms would make for great 1v1 Fortnite creative maps.
Lost Treasure Escape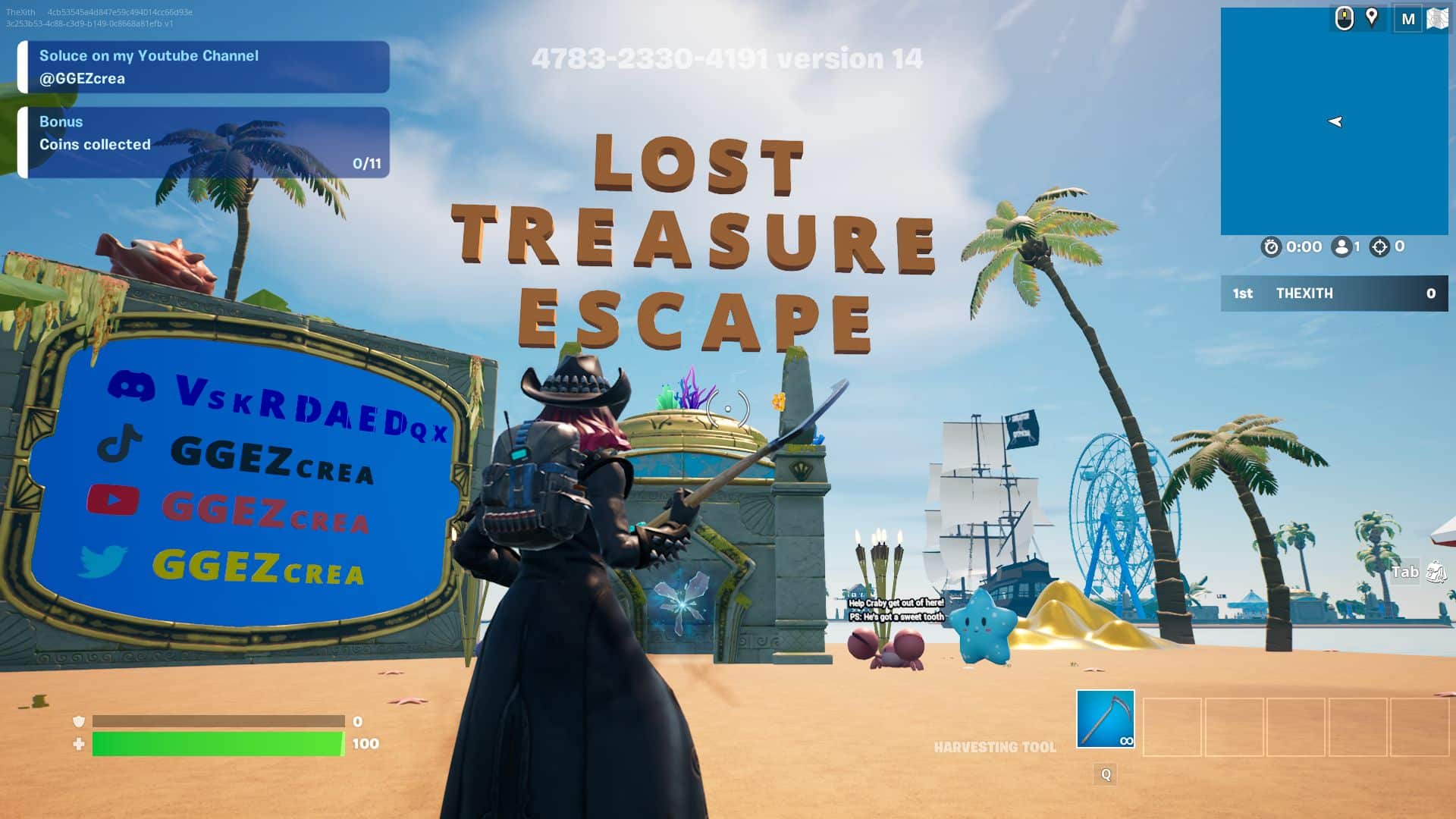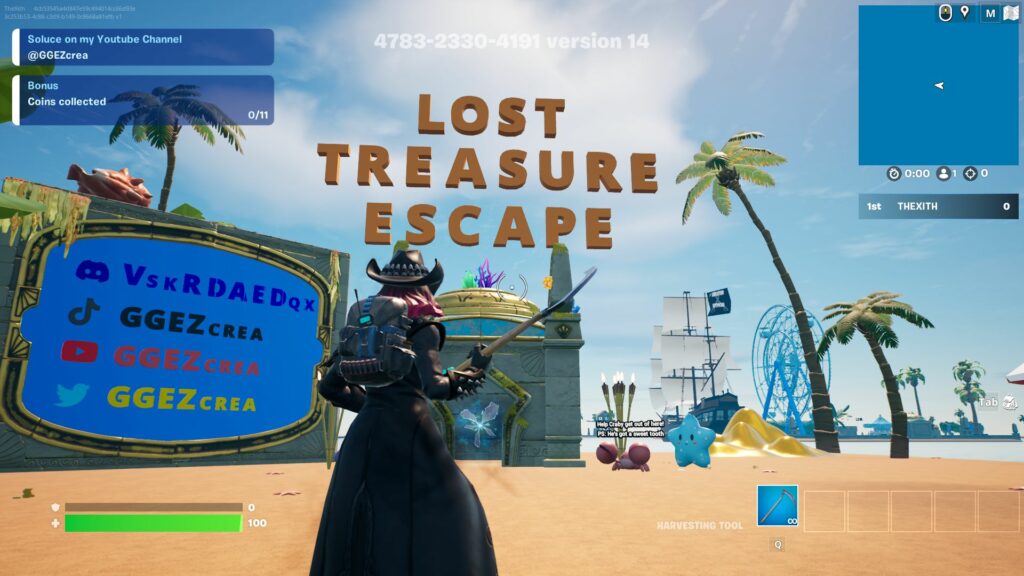 Map Code: 8477-1949-1706
Lost Treasure Escape is an escape/puzzle game that is featured by Epic Games personally. Creator "ggezcrea" went for a theme that many love – pirates. What do pirates love the most? Treasure. And what better way to find that treasure, than via a treasure hunt puzzle game? This map does exactly that. It transports you into a pirate-themed world with 21 levels to beat. 
Much like with the other Fortnite puzzle map codes on this list, intuition isn't the only thing you will need to beat every level. Make sure to use everything you can to your advantage. Even the stupidest idea might end up helping you beat a level. The end level then rewards you with a nice stack of gold.
---
With that said, our list of the 5 best Fortnite puzzle maps has come to an end. There are obviously other amazing Fortnite puzzle codes out there, but we could only cover those that really spoke to us.
If you're interested in similar maps, be sure to give our list of the best Fortnite maze maps a look. Mazes maps have always been similar in nature to puzzle maps in Fortnite Creative.