As we all know, Fortnite Creative and its map creators have shown millions of fans across the world that it can bring something unique to the table. Especially with how accessible its map-making tools are.
With that said, people's creativity in Fortnite knows no bounds, and there are so many different types of maps that have been created as a result of that. Fortnite Creative offers a diverse range of experiences, whether you're seeking the thrill of horror or the excitement of trickshot maps.
Now, if you like to trickshot and you found our list of the 8 Best Fortnite Horror Map Codes interesting, then you'll also enjoy our list of the 5 best Fortnite trickshot map codes.
Mlos Redacted Reality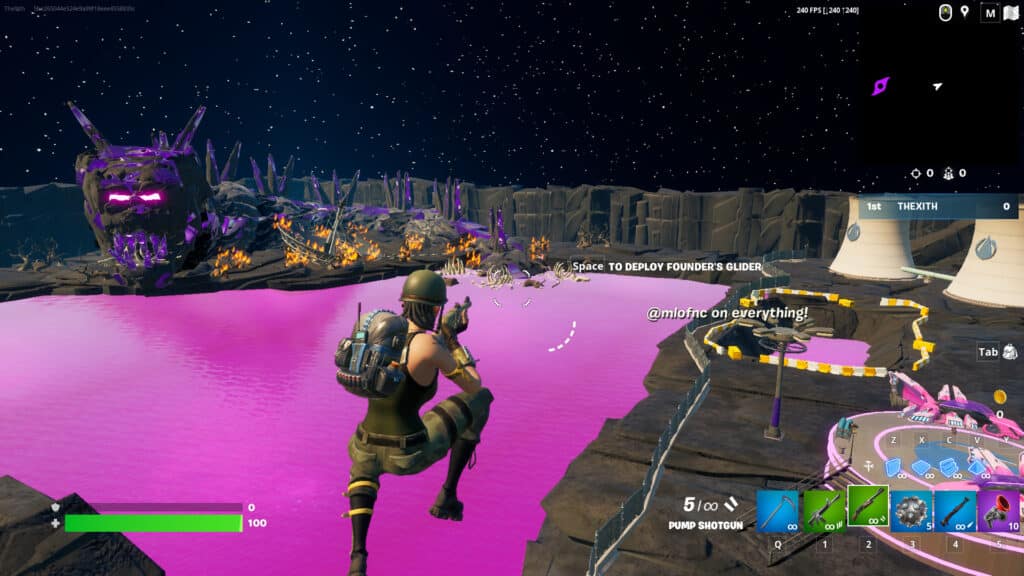 Map Code: 8434-4346-7040
Mlos Redacted Reality is a trick-shotting map that transports you to the future. You can make use of plenty of structures that allow you to spin and fly high. With these structures in place, you're allowed to easily chain combos and tricks in the air before you hit your shot on friends or other opponents.
All of these features and obstacles make this map one of the best Fortnite trickshot maps out there right now.
Official SoaR Trickshotting Map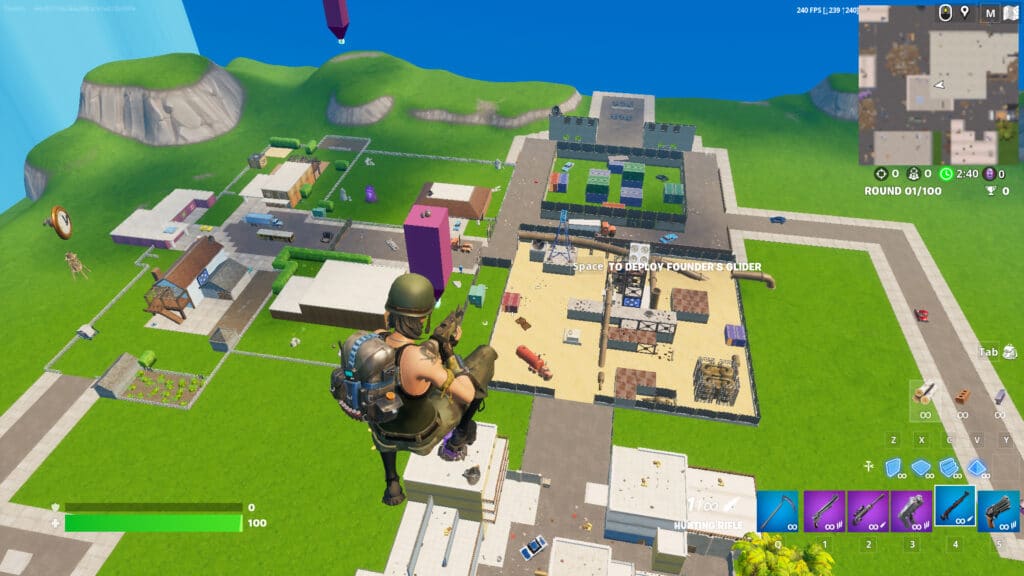 Map Code: 4590-9836-7953
SoaR is one of the most influential organizations in the trickshotting community, and a member of theirs made this map to help the community practice their trickshots. This is exactly that map, and it's a mashup of multiple maps from old Call of Duty games.
Call of Duty is the birthplace of trickshotting, and what better way to commemorate that than to make a mashup of popular COD trickshotting maps in Fortnite? This map lets you test and practice your trickshotting skills on maps like Nuketown, Rust, and Crash.
If you're a fan of both Fortnite and Call of Duty, then we'd also urge you to check out our list of the Best 2v2 Map Codes In Fortnite.
Orba's Trickshot Map 2.0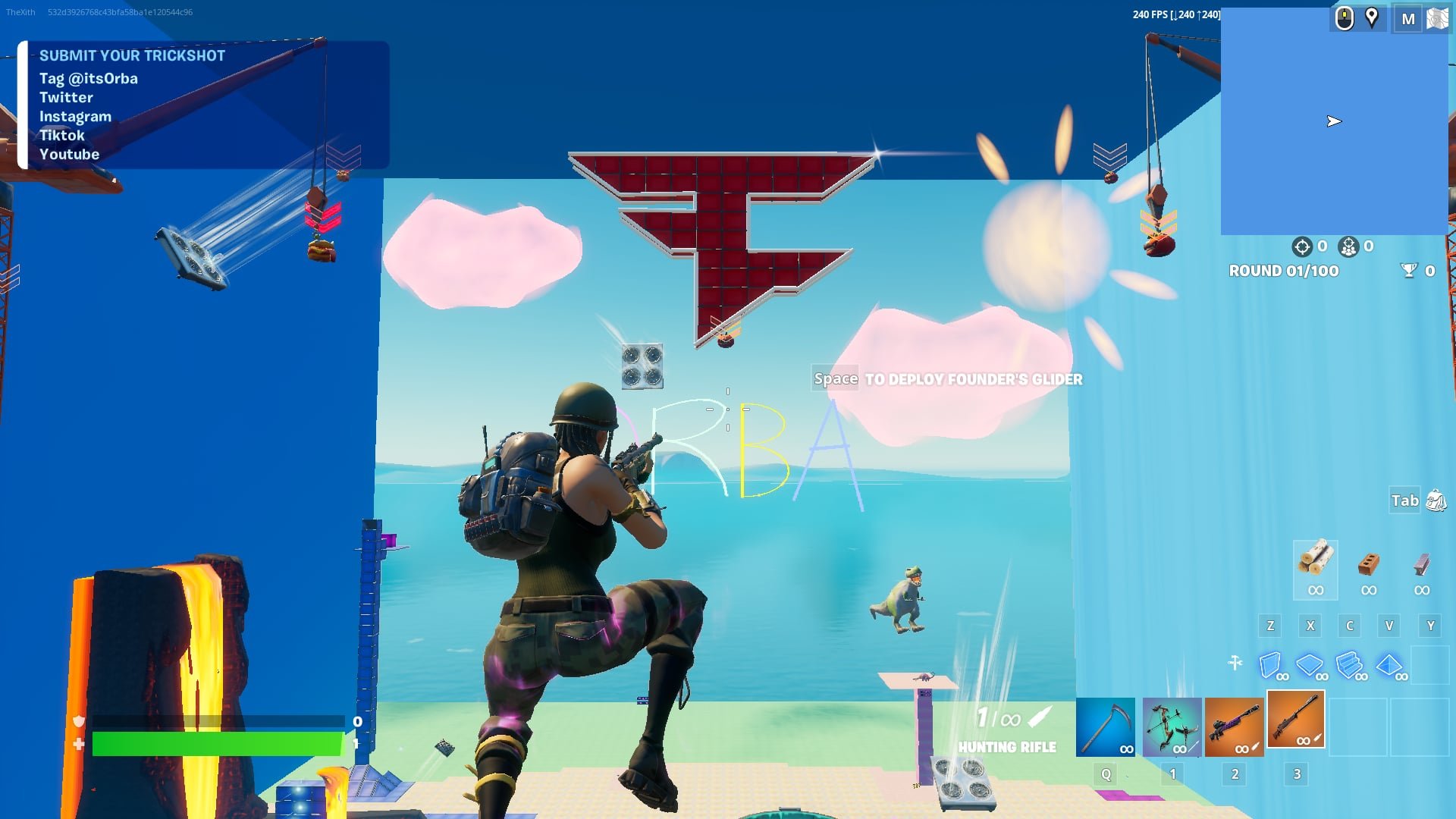 Map Code: 8233-4076-1923
Orba's Trickshot Map 2.0 was made by the YouTuber Orba, who is involved in the Fortnite trickshotting scene. Seeing as how it was made by someone heavily influenced by the trickshotting community, this map has it all. You can see Orba tried to theme this map according to his personality on YouTube.
There are plenty of obstacle courses present on this map to help you hit cinematic and stylish trickshots. We can't cover every course, and even then we'd recommend you test each part out for yourself.
Orba knows what he's doing, and we trust you'll find that out for yourself as you play through his map.
Team Apex Trickshot Map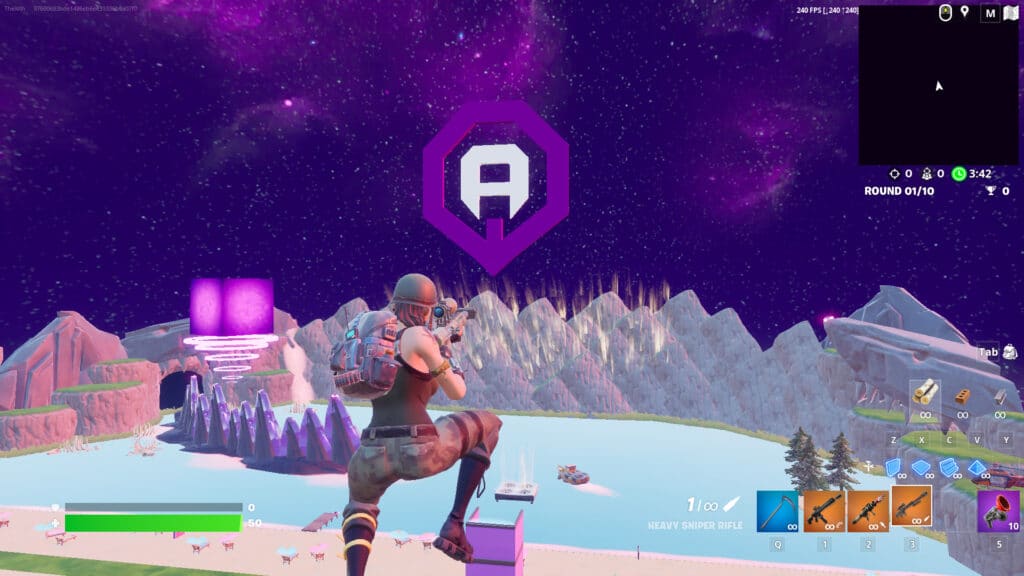 Map Code: 5905-7412-7338
This trickshot map was made by members of Team Apex, a popular Fortnite E-Sports team from North America. The competitive scene is closely intertwined with the trickshotting scene, so this map should have everything a trickshotter might need to practice his skills. Additionally, the entire map is themed around Team Apex and their team colors.
Once you spawn into the pre-game lobby, you'll have loads of options and loadout presets to choose from. There are also extra options that you can enable to enhance your overall experience. These are options like Glider Redeploy, Instant Reload, and Low Gravity. You're also free to pick a weapon of your choice from the myriad of vending machines present.
We'd be honored to give you a trickshot map code that lets you support a team like this!
Alpyne Trickshot Simulator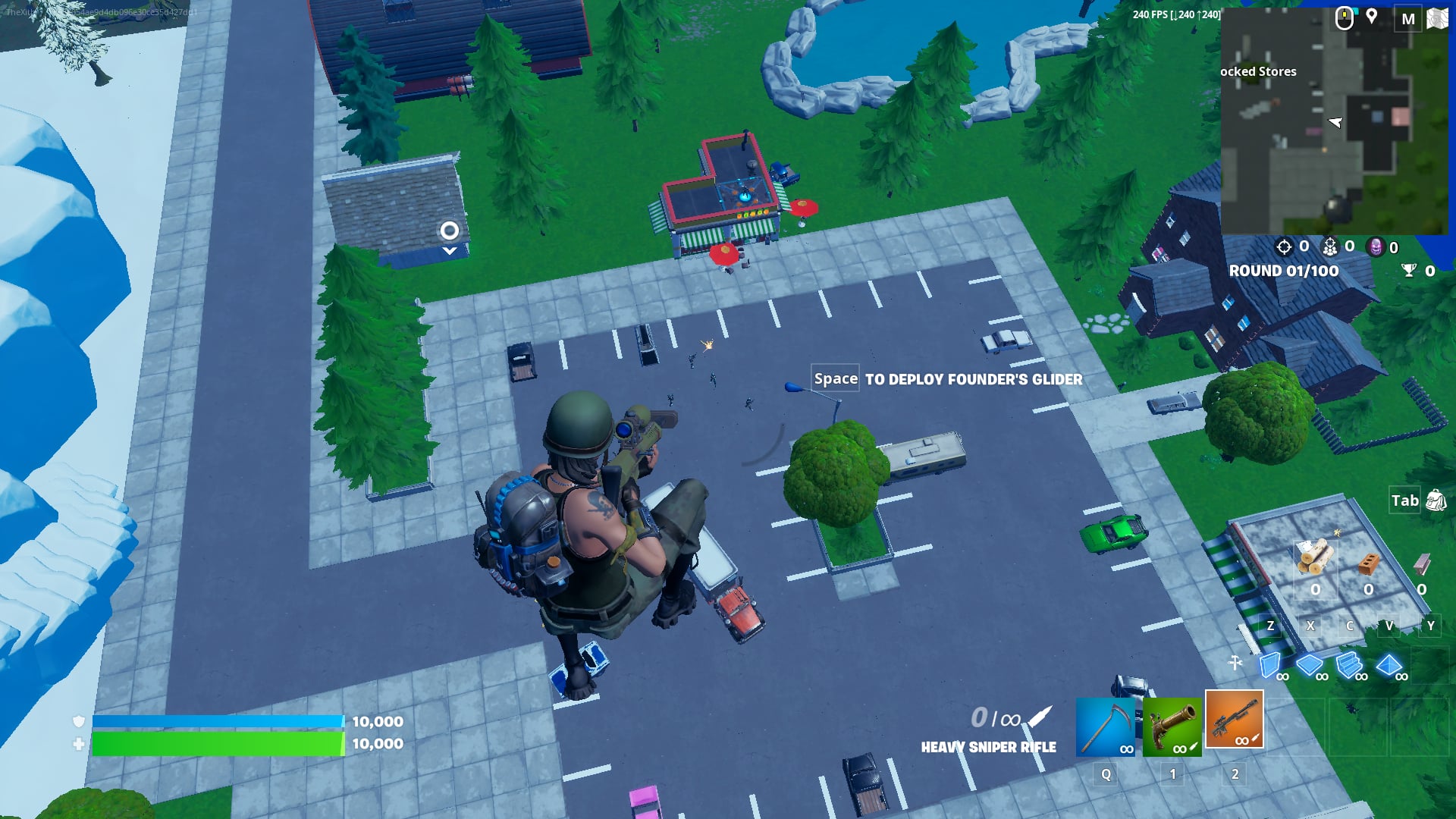 Map Code: 8359-2912-3308
Alpyne's Trickshot Simulator is a map made by the YouTuber Alpyne, who is a valuable part of the trickshotting scene in Fortnite. He made multiple popular trickshot maps, and this is only one of those. The map itself is a mashup of multiple locations that we've seen from previous Fortnite seasons and chapters.
Each location on the map has AI bots that roam around the area. This allows you to successfully practice your trickshotting from other buildings and areas without having to find public bot lobbies. Other than that, there's not much more to this map other than the random loot chests that are scattered around.
All in all, this would be great for beginning trickshotters, especially because of how simple the entire process of setting it up is.
A wide variety of communities were built around Fortnite Creative, and the trickshotting scene seems to be growing day by day. Now that you have a list of the best fortnite trickshot map codes, you're ready to start or continue your trickshotting journey.