Fortnite Creative has many qualities that will make you play it over Battle Royale. One of these qualities is the maps that you can play exclusively for more XP. Most of us are used to gathering XP in the featured modes or battle royale, but some use Fortnite Creative maps to breeze through their battle pass tiers. That is why, today, we'll be presenting a list of the 10 best Fortnite XP maps that you can boot up and play. 
Fortnite XP maps have quite a rich history in Fortnite Creative. You used to be able to grind an XP map for hours on end, which essentially allowed you to farm XP for the battle pass. However, Epic Games caught on to this XP farm and they capped the amount of XP you can earn. So, instead of getting all of your XP from one map, we'd urge you to mix it up.
The Pit – Free For All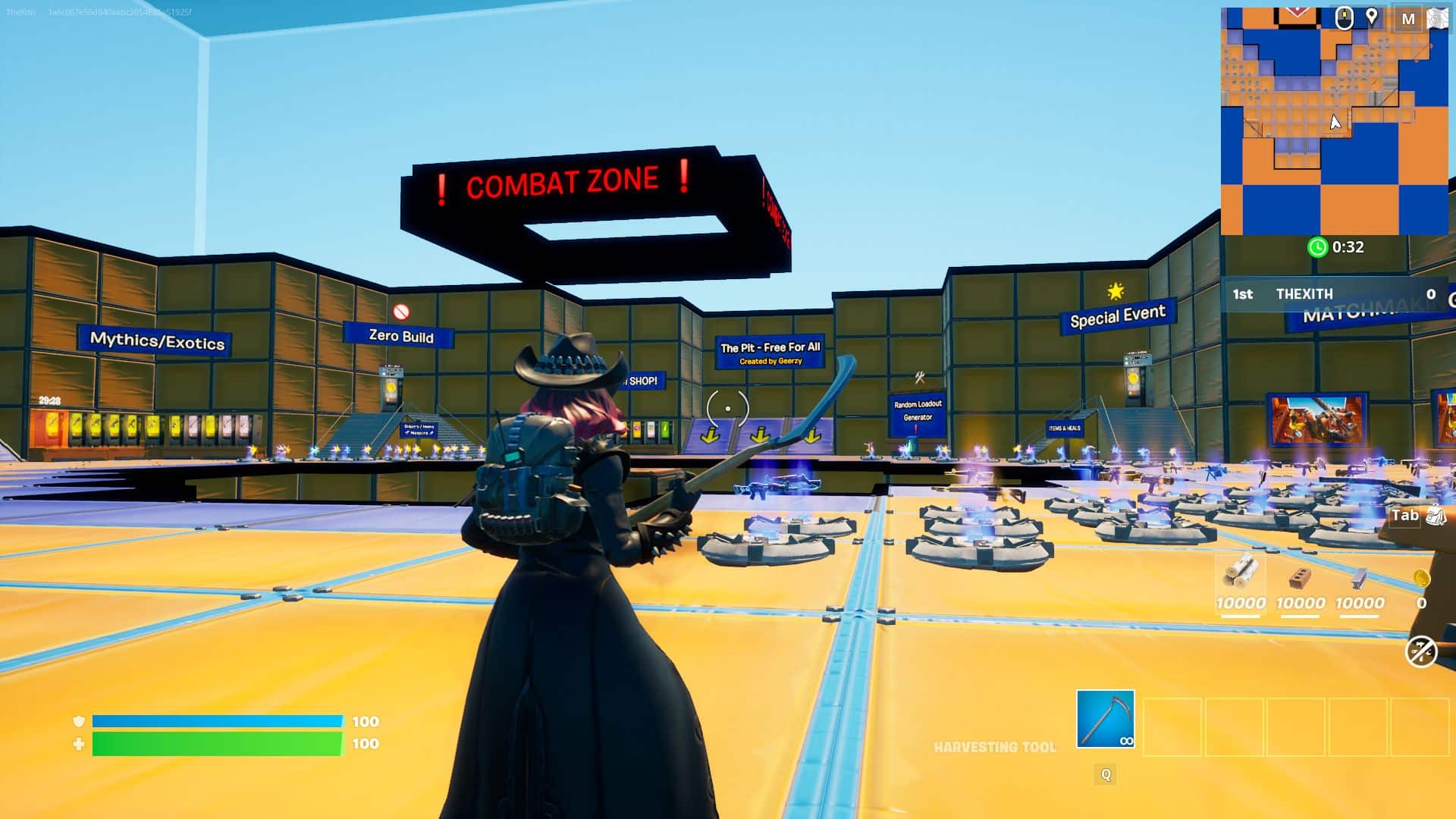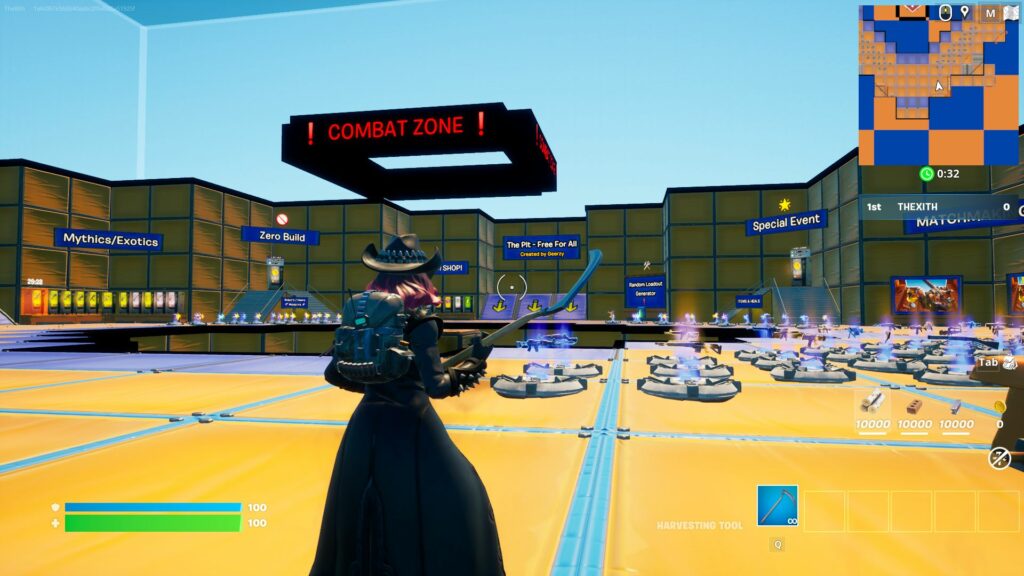 Map Code: 4590-4493-7113
The Pit – Free For All is one of the best Fortnite XP maps out right now. Not only is it considered the best, but it's also among the most popular ones. Creator "geerzy" released this map with the intention to give free for all players a simple and efficient way to practice with their friends, or just to farm XP if needed.
The pre-game section of this map is filled with all kinds of features and additions that you can enable for your fights in the pit below. Furthermore, weapon variety is this map's greatest strength. There are a ton of weapons available for you to use from Fortnite's previous chapters and seasons.
Lastly, all player-made builds reset after 10 mins as to reduce clutter. All of your scoreboard stats will be saved, and you earn 5 coins per elimination. All of this helps you track your performance in a more efficient way.
Toy Box FFA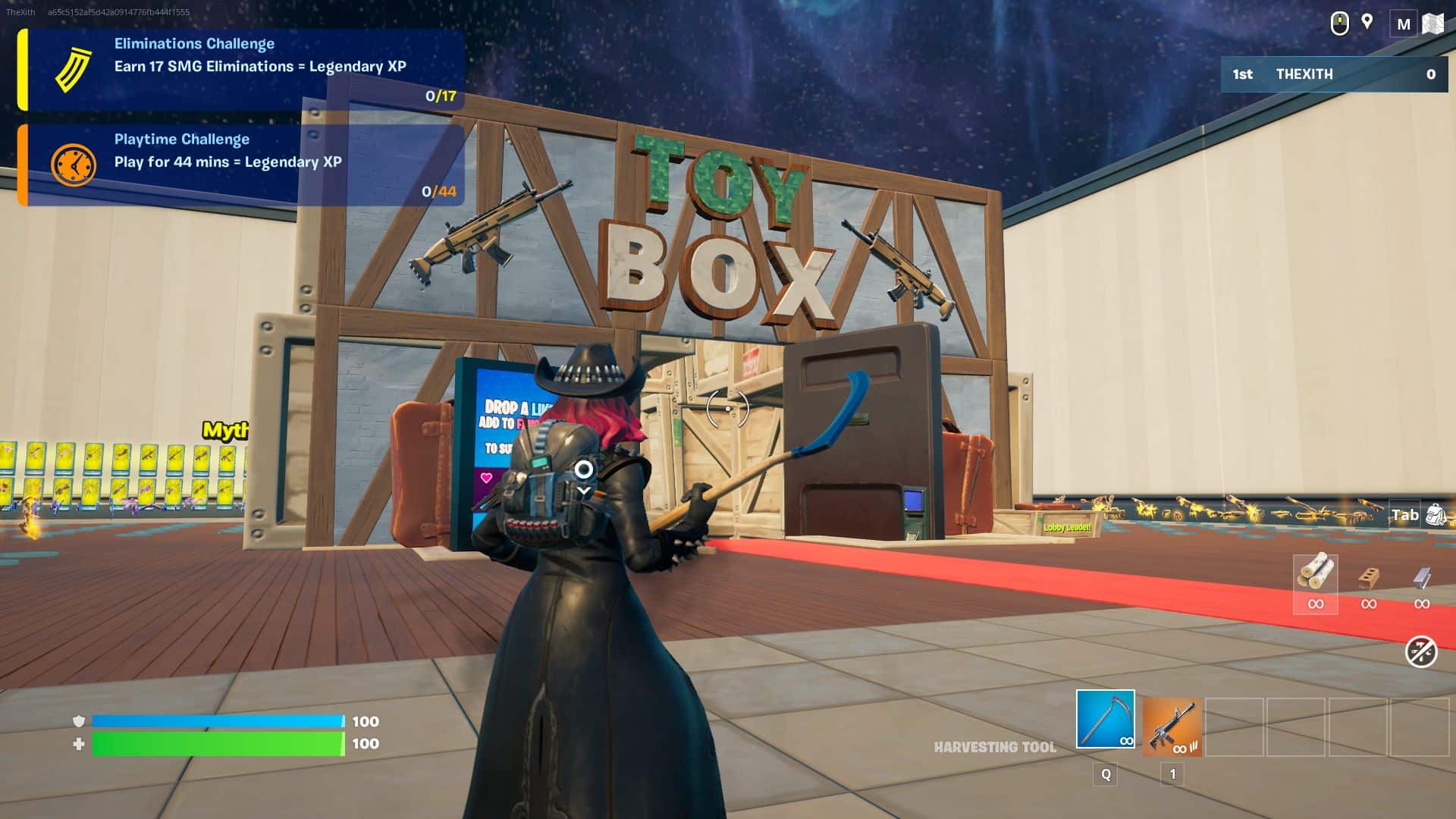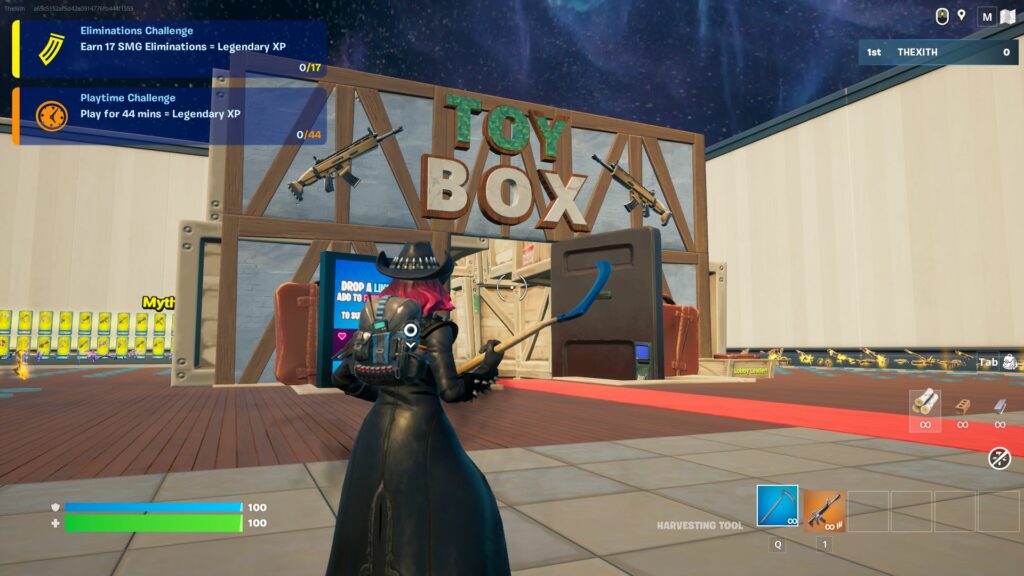 Map Code: 9061-5458-7889
Toy Box FFA might be one of the largest and most inclusive free for all maps that Fortnite Creative has ever seen. The main selling point of this map is the fact that it contains all weapons and items ever introduced to Fortnite – allowing for insane variety when it comes to combat and practice. As the creator "Postboxpat" said – the possibilities are endless.
You will basically feel like you're in a toy box when you play on this map. Not only are you given access to all of the weapons, but also exotics, vehicles, consumables, throwables, and other specific seasonal features. You can customize your fights in whichever manner you please because of all the tools that you're given to play with.
Tilted Zone Wars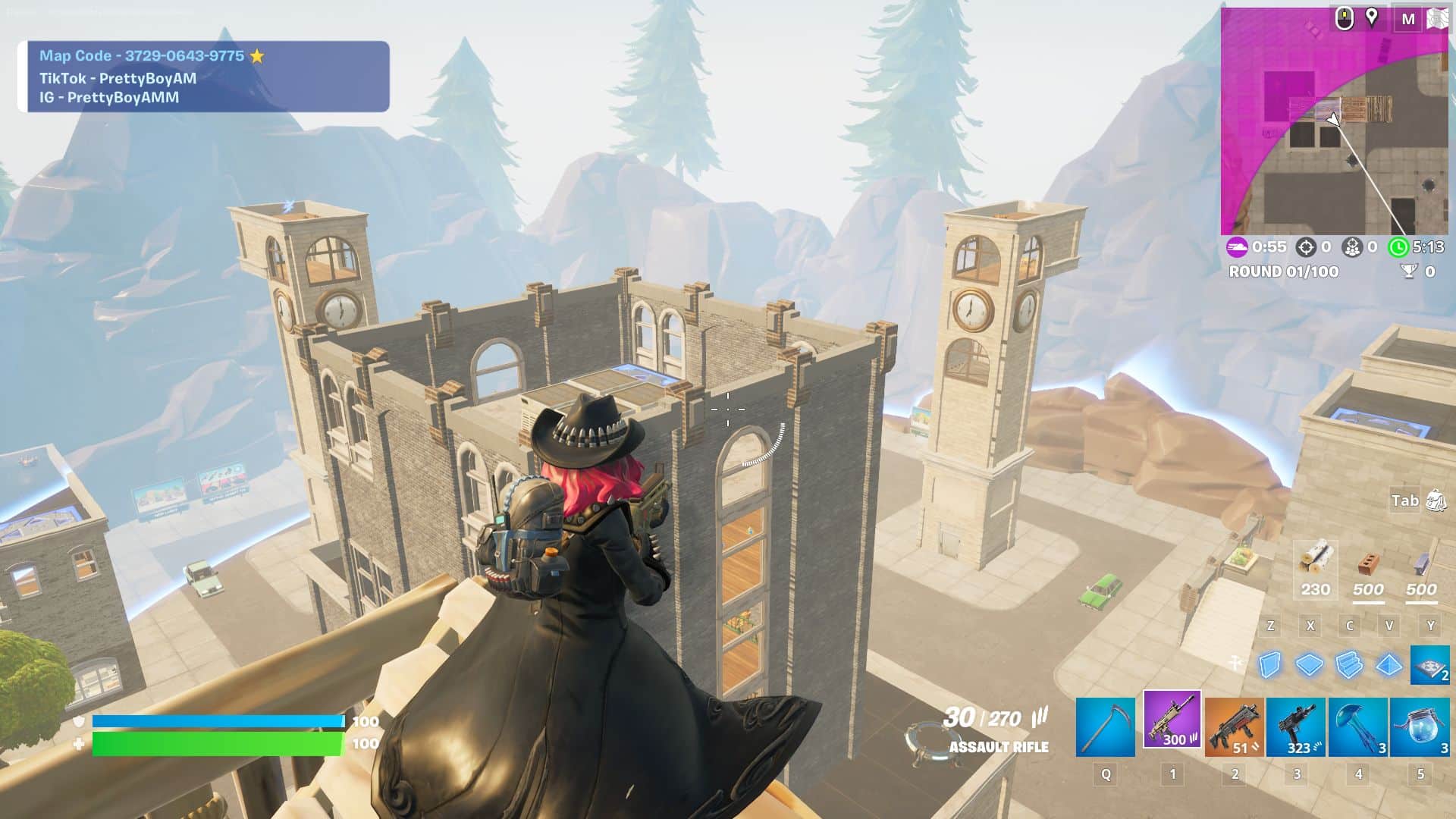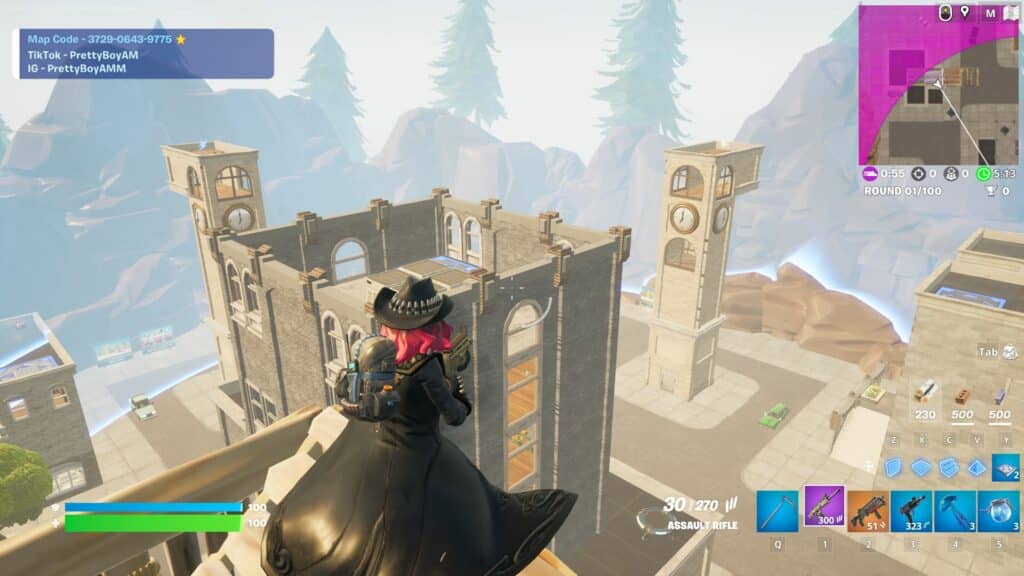 Map Code: 3729-0643-9775
Famous Fortnite landing spots seem to make for great Fortnite Creative maps. In this case, creator "prettyboy" made a zone wars map inspired by the popular "Tilted Towers" landing spot from the first chapter of Fortnite. Zone Wars is a game mode where you need to capture certain zones/parts of the map that need to be held. This map consists of buildings from Tilted Towers that act as those aforementioned zones.
The creator states that it's not a recreation of Tilted Towers, it just uses assets from it to create a unique layout. Judging by the popularity of it, people seem to enjoy the old-school Fortnite vibe that this map brings. Weapon variety seems to be its only downside though, you won't have access to all weapons from the previous Fortnite chapters.
This map does get updated frequently, as there are more than 20,000 players currently playing it. We don't expect this number to change anytime soon. As a map, it offers everything a up and coming professional players need to practice.
Box PVP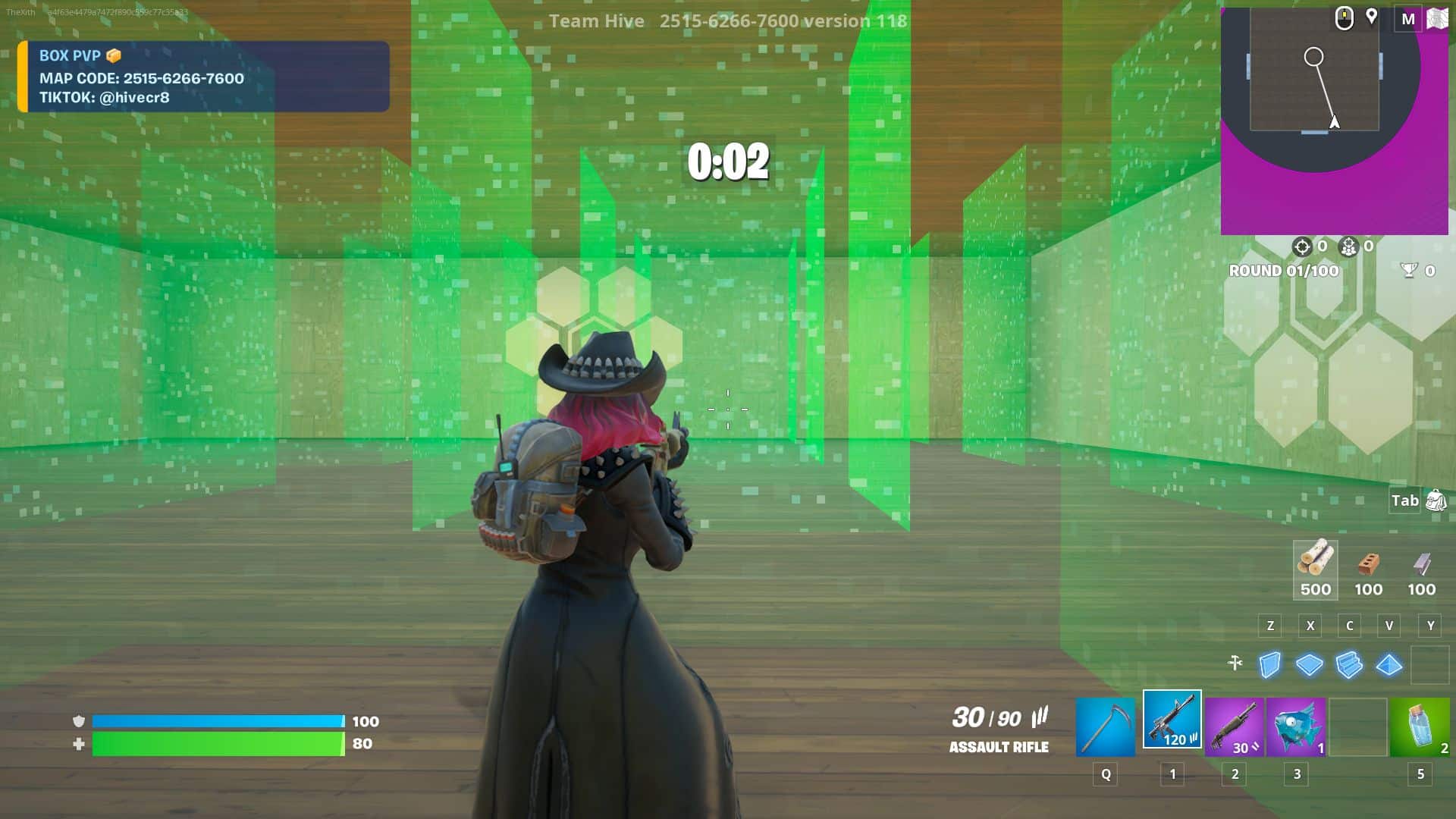 Map Code: 2515-6266-7600
Simplicity is a common theme when it comes to XP maps. You'll rarely find a Fortnite XP map that has a complex or confusing layout, those don't as well as their simpler counterparts. Box PVP is such a map because of the fact that you're playing in a box. It was made for free for all fighting, and the box you play in complements that perfectly. 
Combat in this box will really train your skills and aim in ways that you might not expect. Even if you only bring one friend, the box can quickly fill up with player-made builds if you're both very skilled at building. The way you win is by getting more eliminations and score, which in the end finishes the match. The sole fact that it's built on such a primitive idea is why the map is seeing more than 10,000 players daily.
Winter Rockets Vs Cars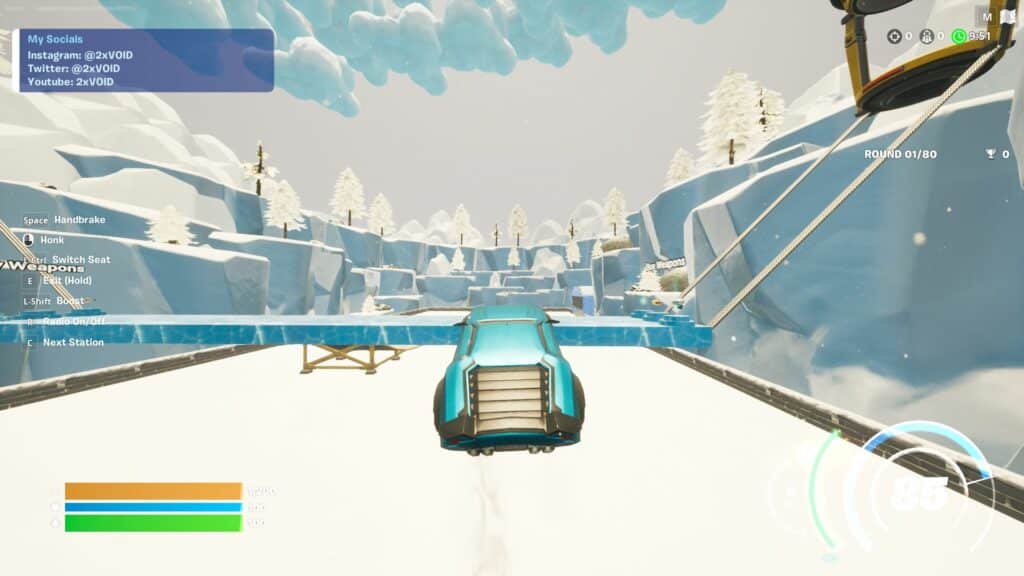 Map Code: 0105-1573-8859
Farming XP doesn't have to only be tied to simple free for all maps, here we have a unique map that changes the pace a bit. Winter Rockets Vs Cars offers exactly what the name says – rockets battling cars. Depending on which position a player is in, one of you is placed on a platform between ramps that the other players have to ride over. The role of the platform players is to use rocket launchers and destroy vehicles attempting to jump over.
The vehicles on the other hand can only eliminate the platform players by bumping into them and pushing them off of the platform. This makes for a great and fun dynamic which is refreshing for players that usually play PVP or 1v1 maps. The winter theme also enhances the replayability and atmosphere of the map. Fans of winter will find joy in the setting that this map chose.
Wolves Vs Chickens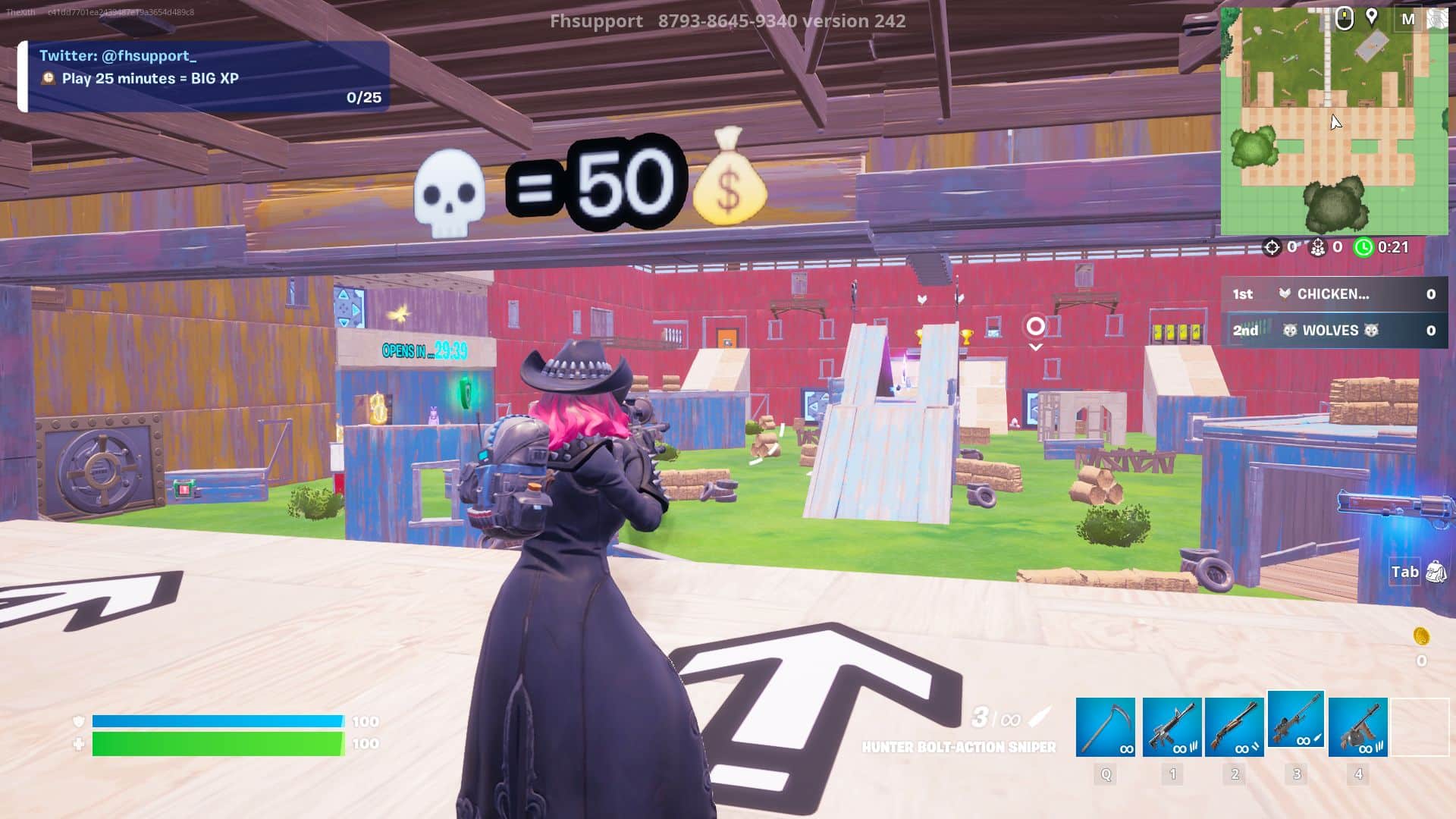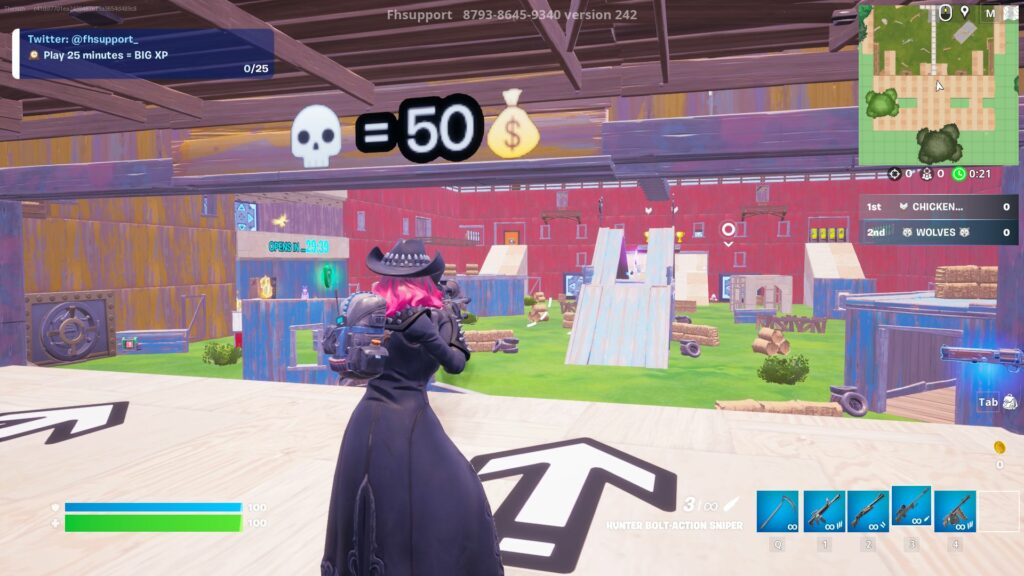 Map Code: 8793-8645-9340
Wolves Vs Chickens is a team deathmatch-based respawn map that have you play as either a wolf or chicken. It's very similar to Call of Duty in the sense that the map and game mode are designed that way. There are killstreaks that you can use if you chain eliminations without dying; another feature inspired by Call of Duty.
There is a worldwide leaderboard in place to track the achievements of good players, and you can play with a nice variety of weapons from Fortnite. We're not even mentioning the many secrets that the map itself has in store for you. You can choose to traverse it via vents to surprise the enemy team and get yourself a cheeky kill streak.
Respawn Royale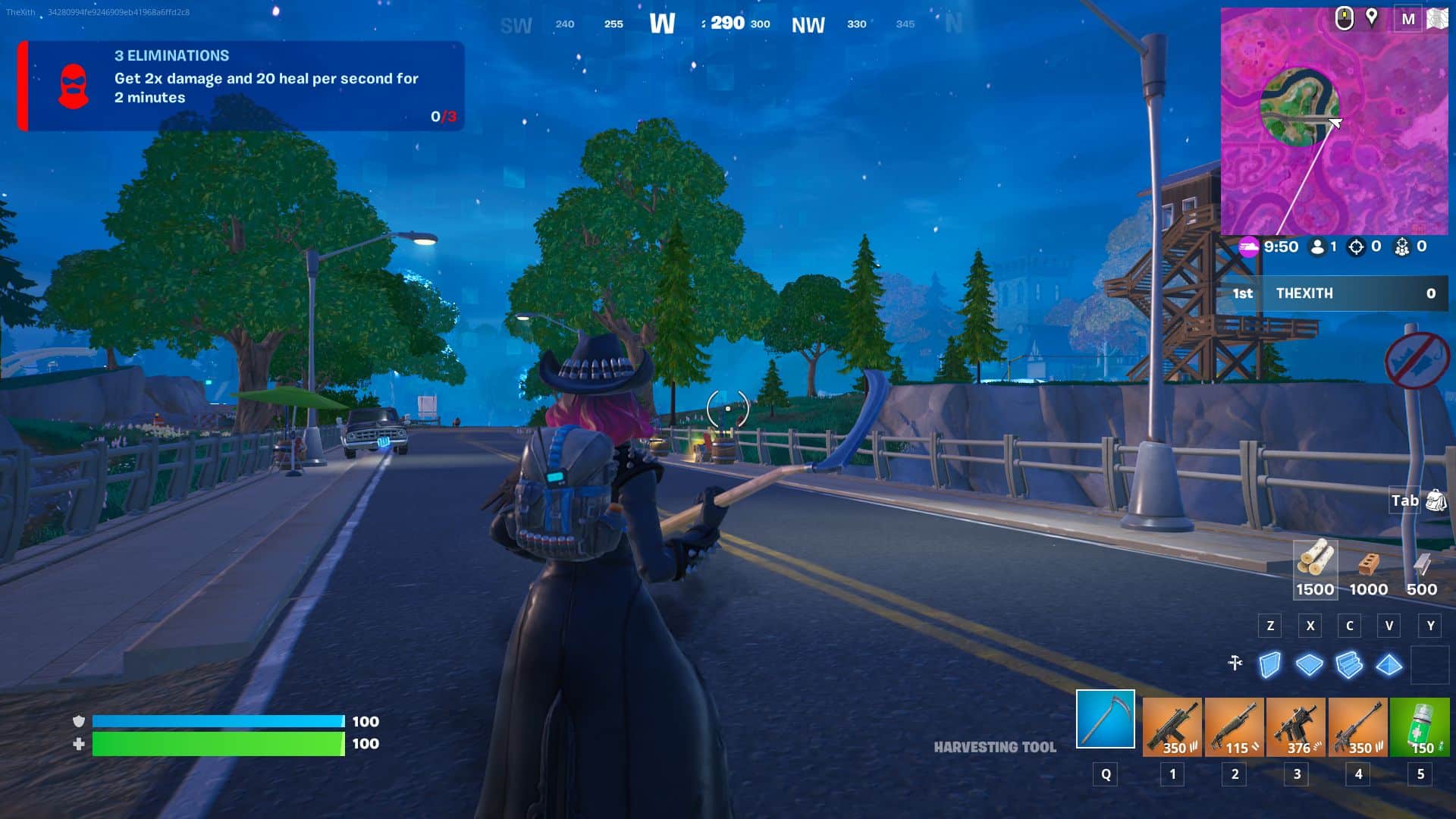 Map Code: 2204-7114-1416
Respawn Royale is as straightforward as it gets. It is basically the normal battle royale mode just with player respawning turned on. So, instead of having only one shot at playing, you can now play multiple rounds in Respawn Royale. This concept has always been popular, with creator "bio" only taking advantage of the demand for something like this.
This is one of the best creative maps for XP because of the fact that it plays exactly like battle royale. Moving zones are still a variable, and you can find random weapons and items around the map. Additionally, missions and power-ups are also available for players. Give this a try if you're sick and tired of 2v2 zone war maps.
Impostor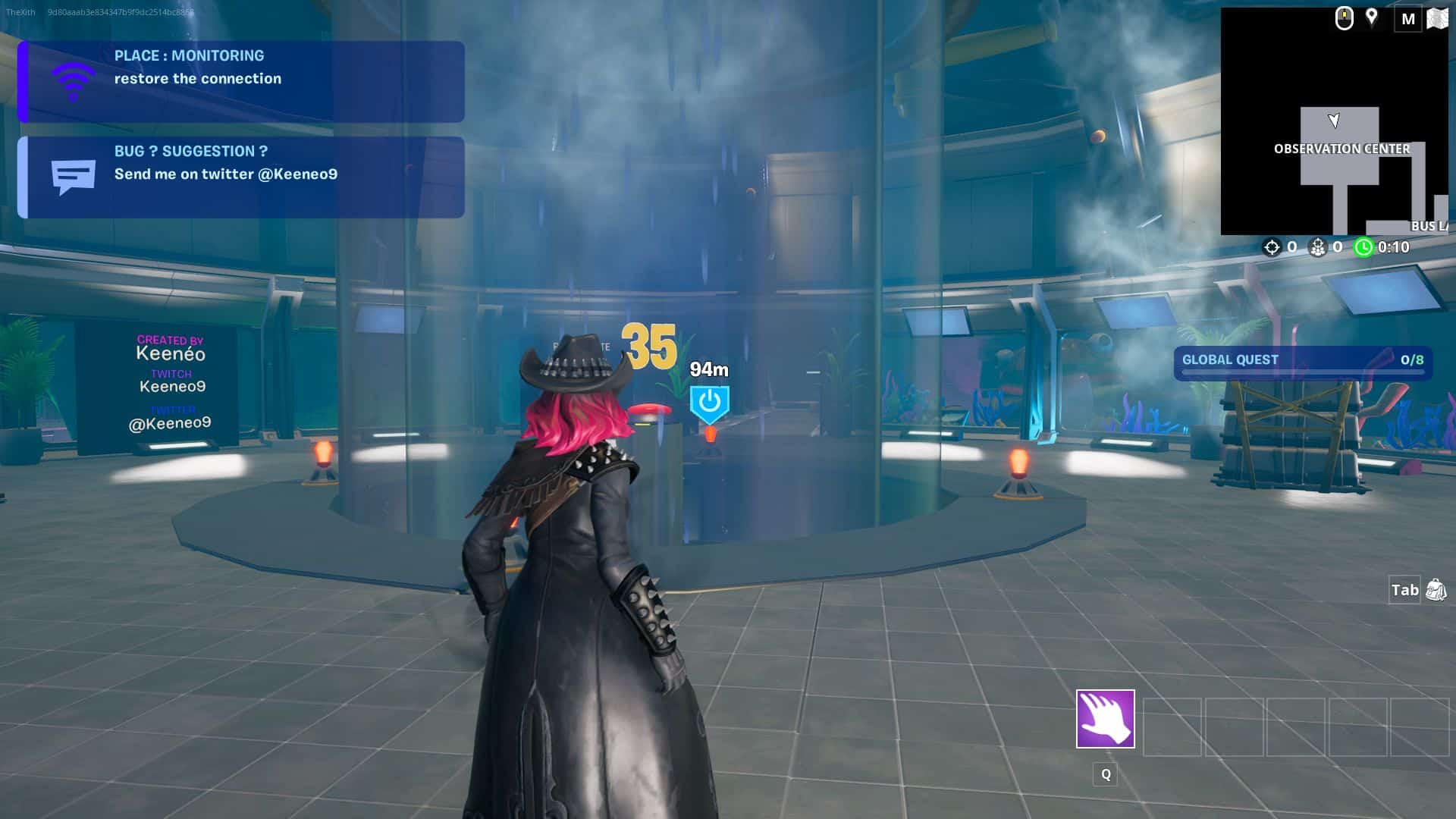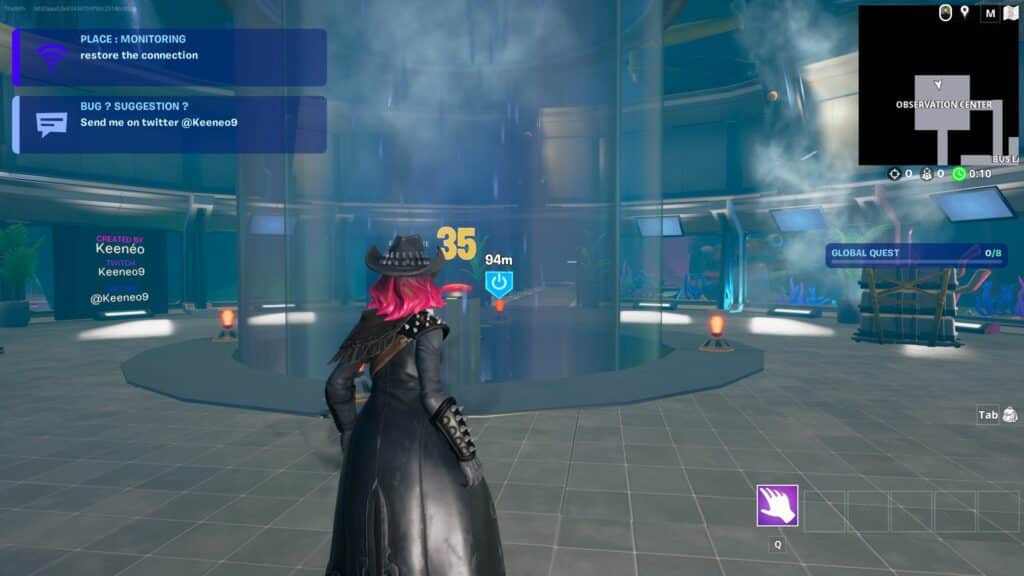 Map Code: 5790-4668-6491
Map creator "keenan" took an already established concept and translated it into a Fortnite Creative map. Impostor is a map that plays like the popular multiplayer video game "Among Us". You're tasked with finishing a quest or finding the impostor in order to finish and win the match.
There's not much else to say about this map. It's definitely unique in comparison to the rest, and it has plenty of replayability. Party games like this make for useful XP farms, not to mention how well they can entertain a group of people.
If you enjoy maps like this, our list of the best Puzzle maps will likely interest you.
Pandvil Bed Wars – Duo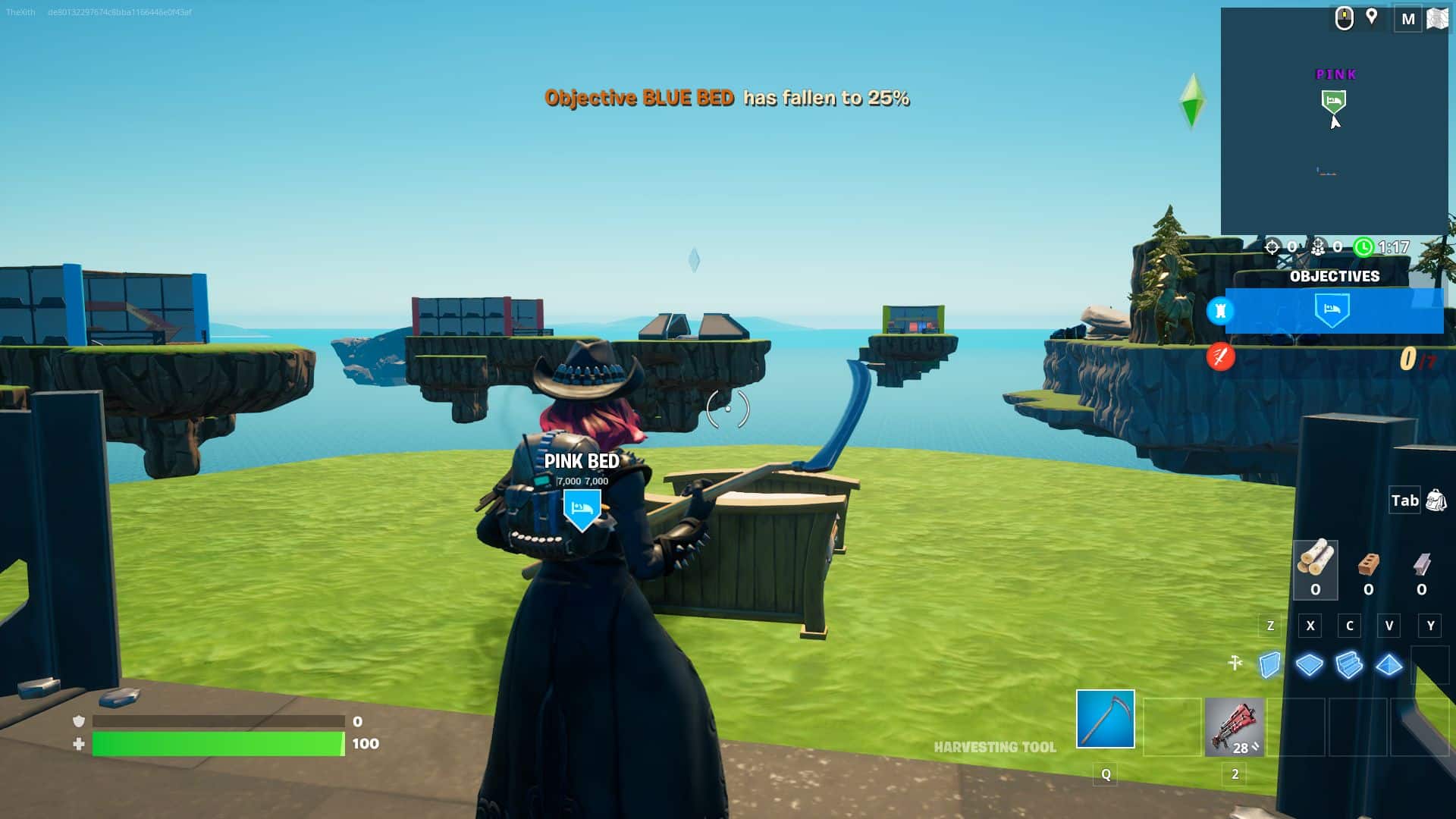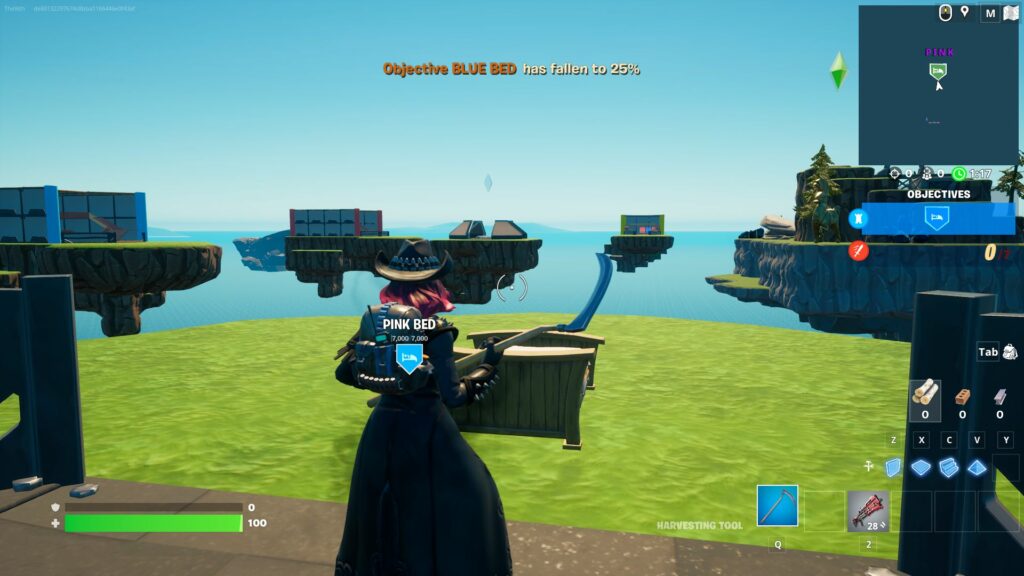 Map Code: 6484-3861-6527
We're back again with another free for all map that allows you to gather a lot of XP in a short amount of time. Pandvil Bed Wars is an 8-team free for all map that has a unique gimmick to it. This gimmick is centered around beds, as each bed on the map is a respawn point for a specific team. If a team's bed gets destroyed, they can't respawn anymore.
Ore collecting is also an addition that lets you approach combat differently. If you collect enough ore, you can buy certain items and upgrade your gear. We've attached the Duo version of this map, but you can find Trio and Squad versions on the creator's page as well.
Go Goated! Zone Wars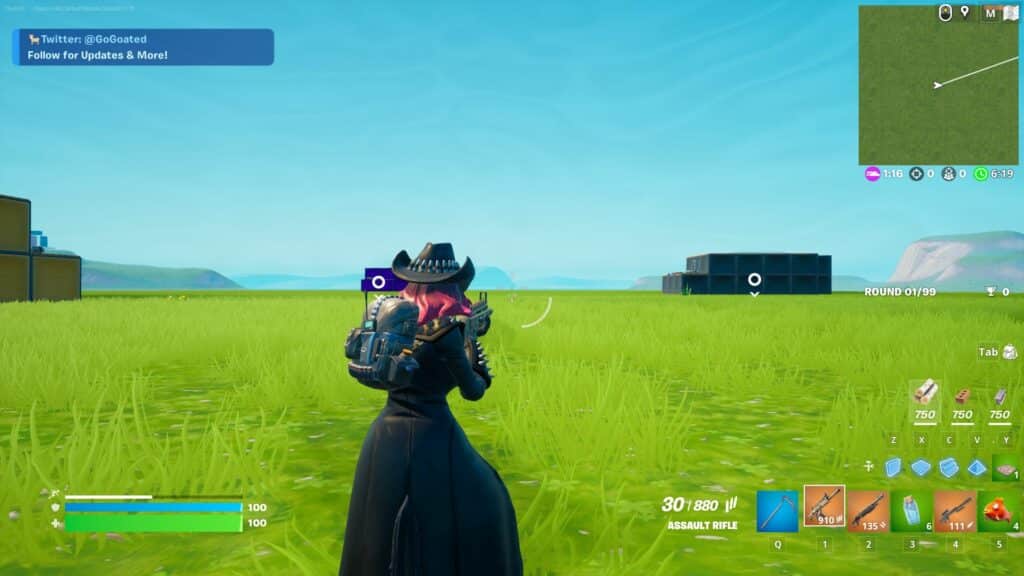 Map Code: 3305-1551-7747
As mentioned previously, most XP maps have to have a degree of simplicity to them. Go Goated! Zone Wars is the definition of simple due to how plain the map actually is. However, just because it's plain, doesn't mean that players won't appreciate it. This map offers players a way to experience 4 team battles in a classic zone wars game.
It's still one of the most played and best creative maps for XP in Fortnite. It easily reaches about 20,000 players on a daily basis. Those numbers should show you that people sometimes value plain and simple over something more grandiose.
That would be it for our list of the 10 best Fortnite XP maps. Now you'll have plenty of maps to farm XP on. If you're interested in other types of maps, why not check out our list of the best Horror maps in Fortnite?