If you love to play FPS games like Valorant, CS2, or Rainbow 6 Siege, you'll want to improve your aim to climb higher ranks. The best way to do this is to play the game and use aim trainers to practice. That is why we will show you the 10 best free aim trainers in 2023.
Luckily, there are various amazing aim trainers that you can use. However, if you are looking for some free ones, you've come to the right place. With that said, let's dive right in and get started.
Aim Lab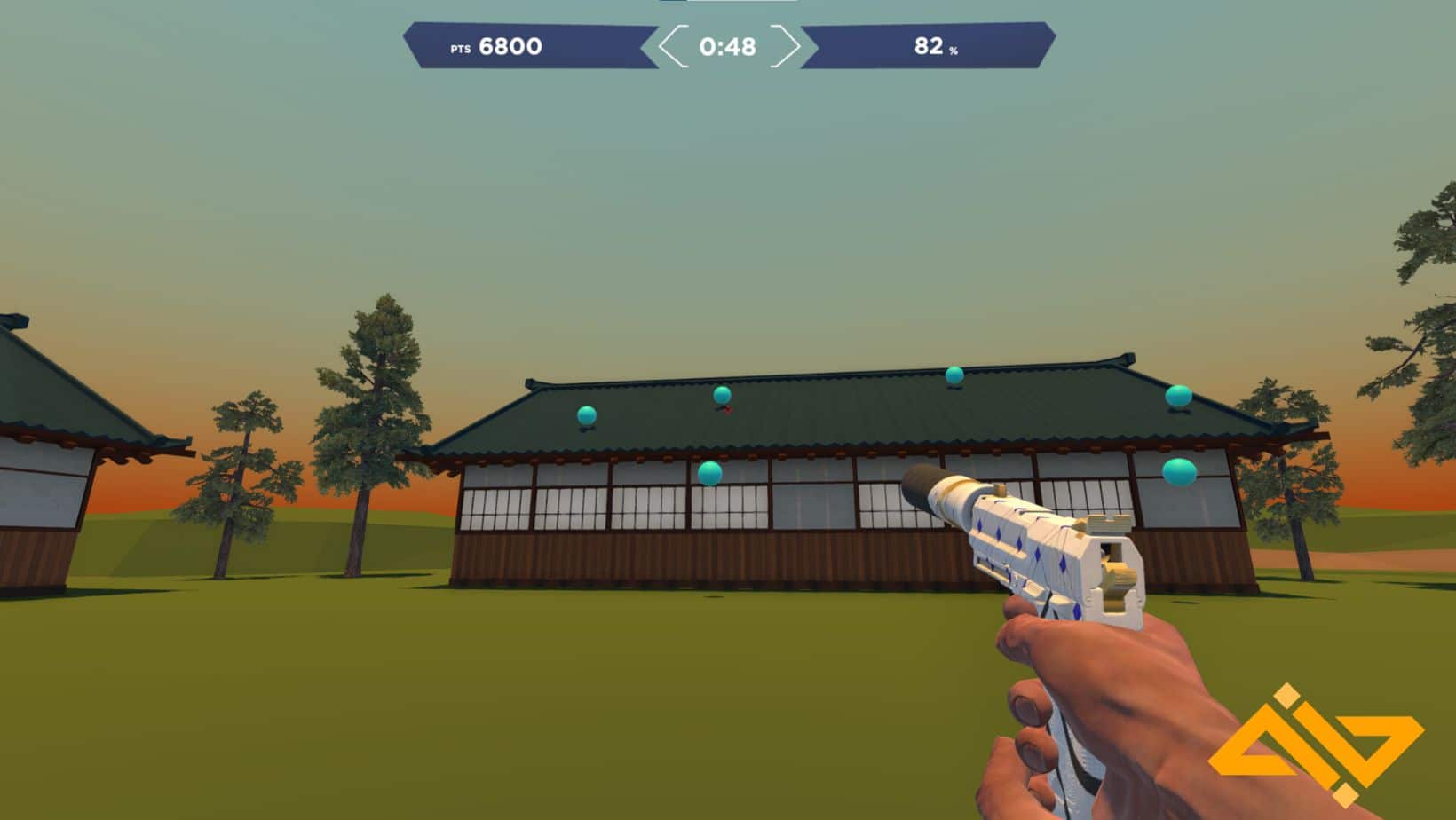 The first trainer on our list is extremely popular. Chances are that you might have heard about Aim Lab even if you don't use any aim trainers.
Aim Lab immerses you in plenty of training courses. It even has ready-built playlists for Valorant and Rainbow Six Siege for you to train your aim right away.
The workshop lets you explore different scenarios and mods to further enhance your training experience. You can even put in an Apex Legends or Valorant weapon skin so that you get motivated to improve your aim.
This free-to-play aim trainer also keeps you in the loop with the recommended courses that you could try next after playing a training course. Each course also gives you a lot of training data so you know which weaknesses to work on and is a great motivational tool for discovering your strengths.
This will truly help you improve your aim and climb the ranked ladder of any FPS game you play.
Aimtastic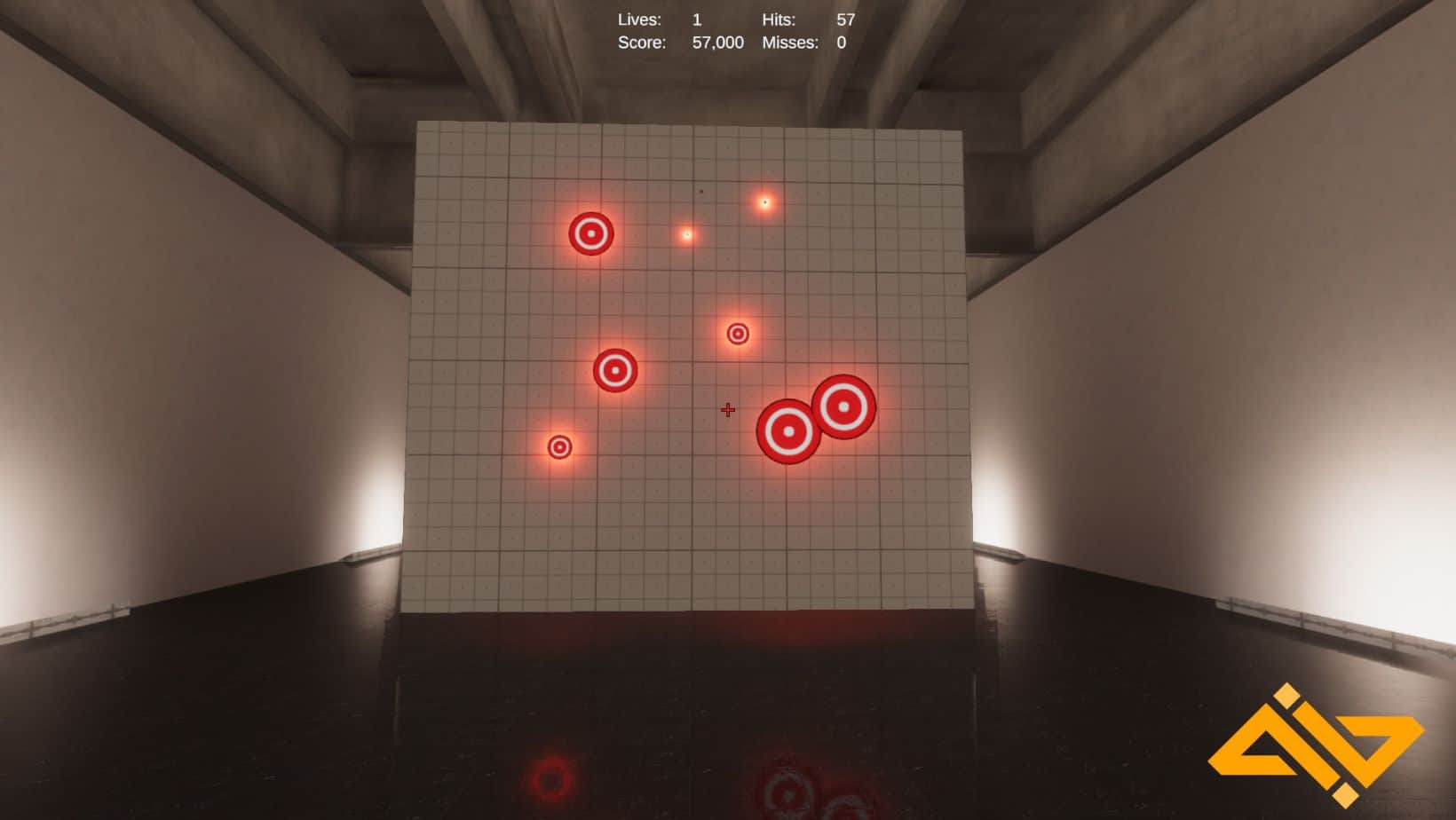 Aimtastic gives you a lot of different target practice rooms with player movements. Some of the examples are assault courses for training your movement and aim while running, skeet shooting for training your speed and accuracy, and many more.
Players also have the option to buy the included DLCs if they want more levels to explore and support the development or create their own levels with its included workshop mod.
This is probably one of the best free aim trainers that you could pick up due to its low requirements as it isn't as demanding as Aim Lab.
Steelseries Aim Master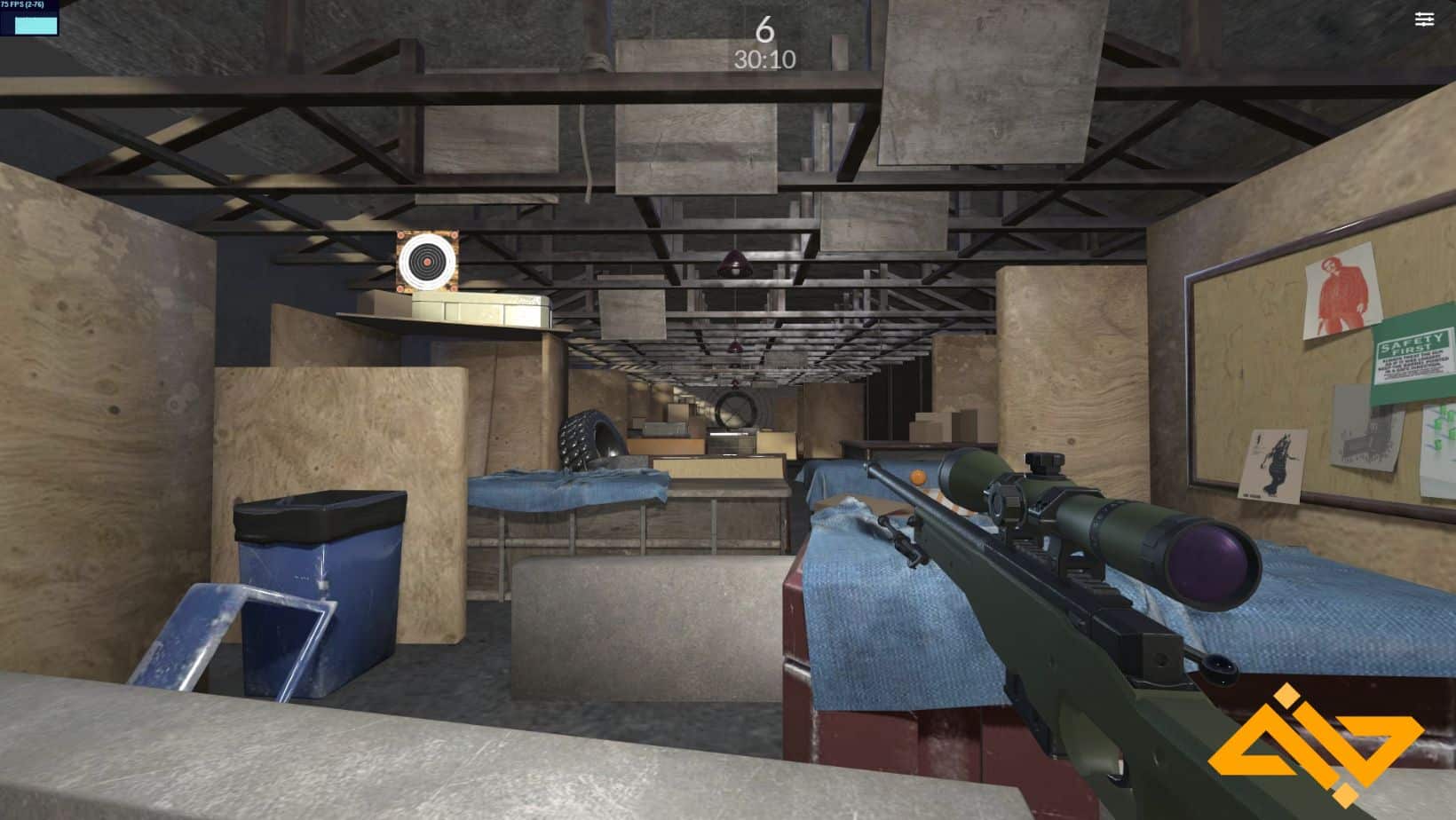 If you're looking for a straightforward aim trainer that you can play directly from your browser, then we highly recommend checking out Steelseries Aim Master.
The interface of this app is pretty simple. You get to choose a hand cannon, assault rifle, or sniper rifle as your starting weapon. This aim trainer also lets you tweak some sensitivity settings for CS2, Fortnite, Overwatch, and PUBG.
You can register for a free account to track your statistics for each game and fight your way to the top of the leaderboards. Share your results with your friends and challenge them to beat your score.
Also, keep tabs on their blog because Steelseries would sometimes host sponsored competitions and you might even win yourself a prize or two if you do very well at this aim trainer.
3D Aim Trainer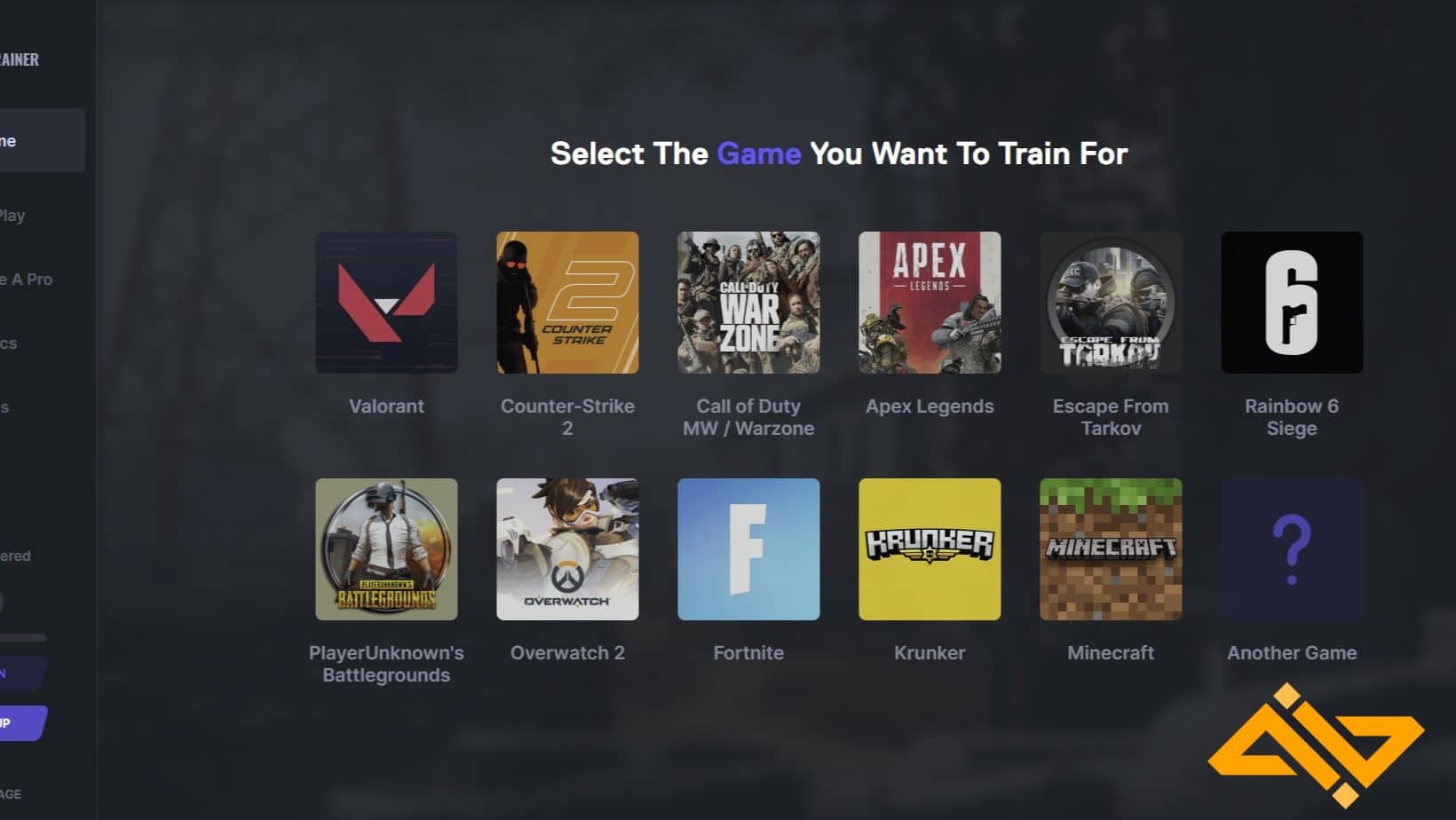 3D Aim Trainer is an aim trainer that's available both on the browser and on Steam. This trainer is ideal for multiple games like Valorant, CS2, Rainbow Six Siege, Fortnite, Apex Legends, and even Krunker just to name a few.
Each of these games has its own settings that you can freely tweak as well as recommended training courses for you to get started on shooting.
This trainer also measures your FPS skills in these categories: clicking, flicking, tracking, and target switching. Another great feature is that there's also an assessment portion where you get tested in all of the categories mentioned.
They even added in zombie survival game mode to keep you motivated from practicing your aim. There's also a nice dashboard to keep track of all your stats in one place plus it also stores your favorite training courses.
Aiming.Pro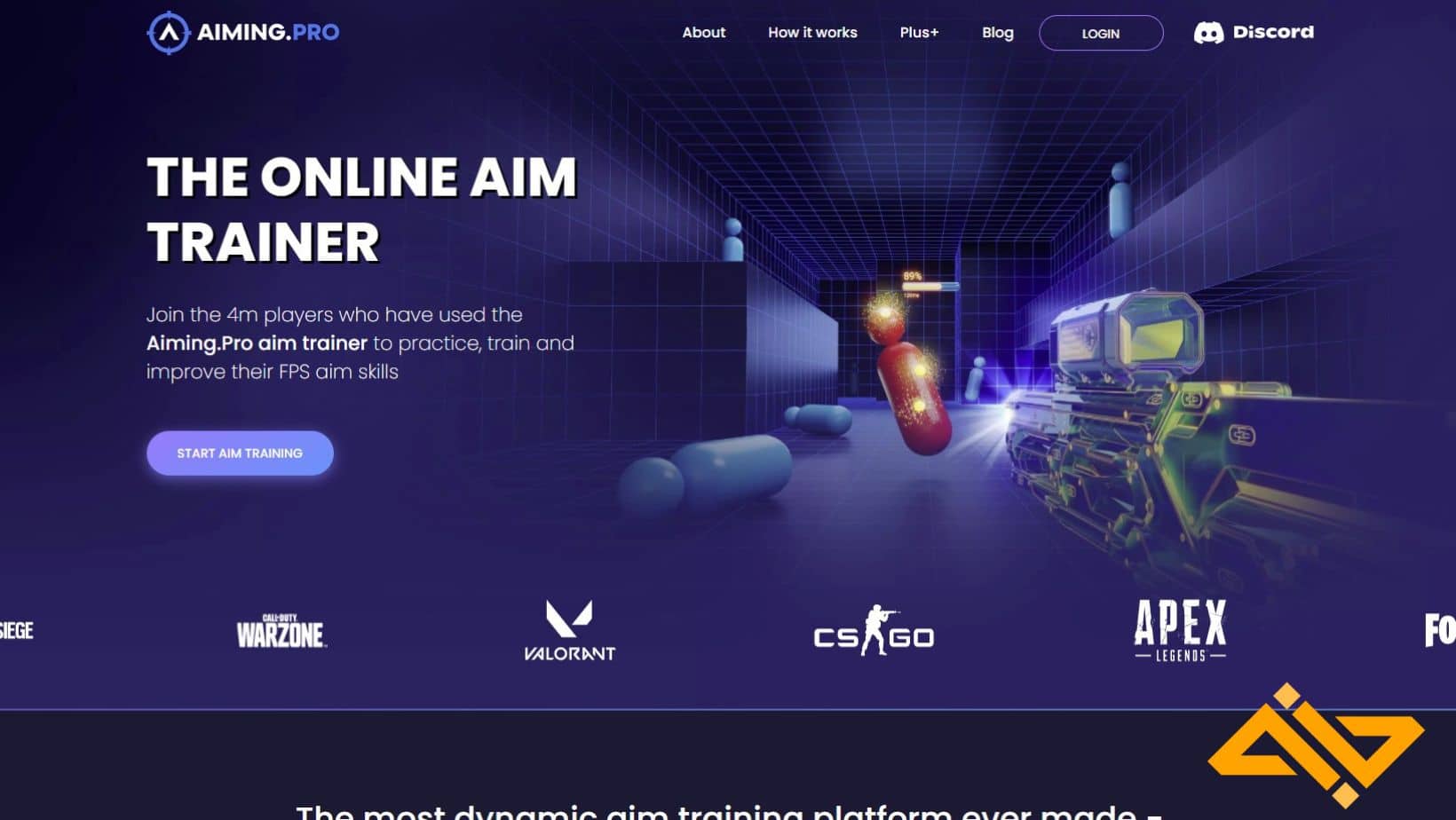 This is a web-based aim trainer that gives you a lot of free training courses and records advanced data – although you'll have to pay for that.
The app will give you four random shooting courses upon your first visit and you can create a free account to track your progress. There's also background music to keep you relaxed while training your aim which isn't present in other aim trainers.
Aiming.Pro also includes their own custom teaching assistant so if you want an aiming course designed for Apex Legends, Valorant, or CS2, then this is the trainer for you.
However, getting access to these custom playlists would require you to subscribe to Aiming.Pro+ if you want more advanced drills and statistics.
AimBooster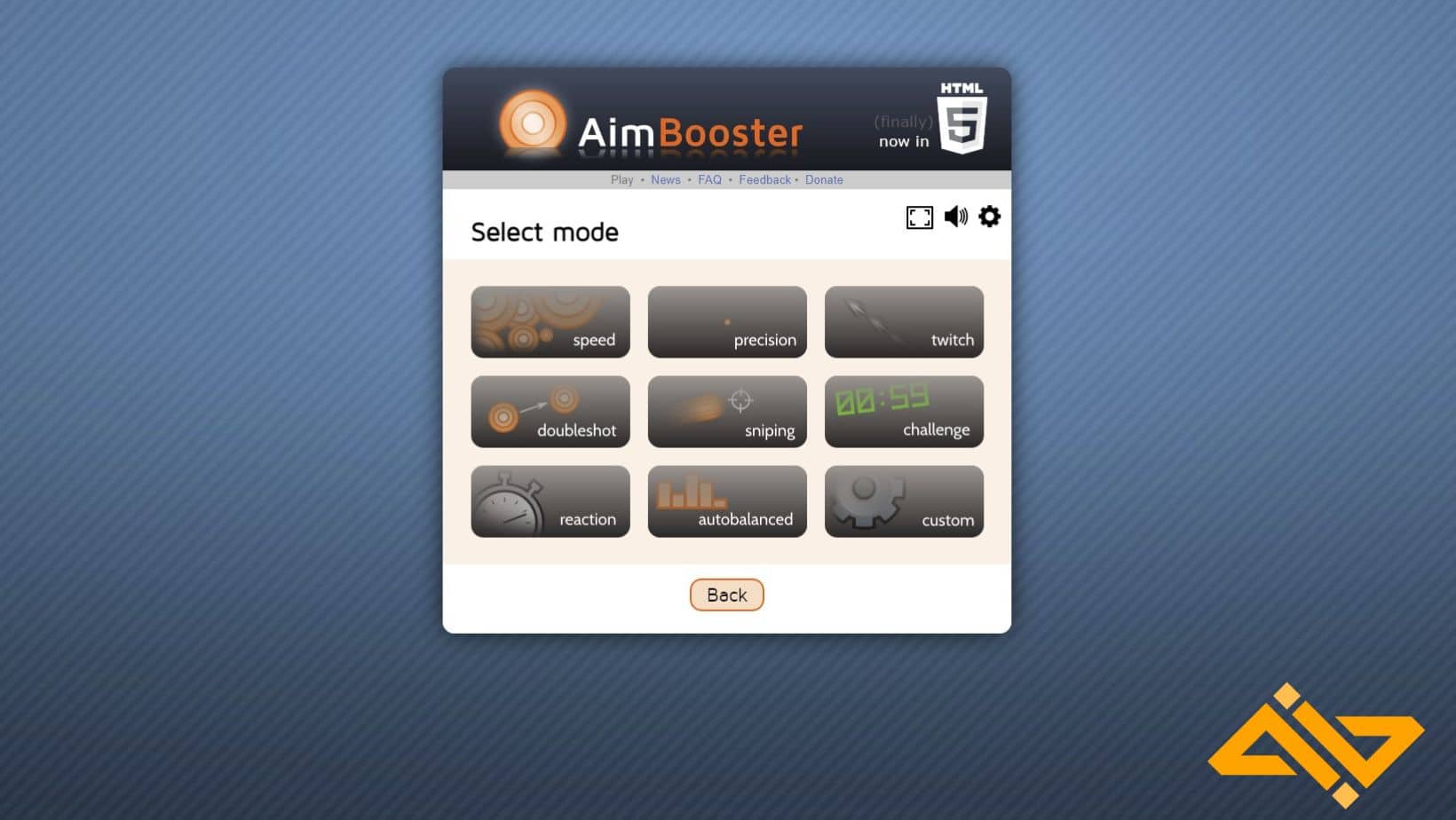 This web application is built with HTML5 and it has some similarities to aimtrainer.io. However, AimBooster excels in showing other training data aside from your accuracy and target hits.
The best part is that there are multiple modes to help you in various situations.
AimBooster also allows you to see various graphs that give you a better understanding of your shooting pattern. The targeting section also helps you see how well you're hitting your targets with perfect precision.
There's even a heatmap to show areas on the screen where you excel most. There are some players that are good when shooting at either side while some struggle to hit from above or below.
Using AimBooster will help you understand what you excel at and what you lack. This will greatly assist you in improving your aim and covering your weaknesses as well.
Iroha's 3D Aim Trainer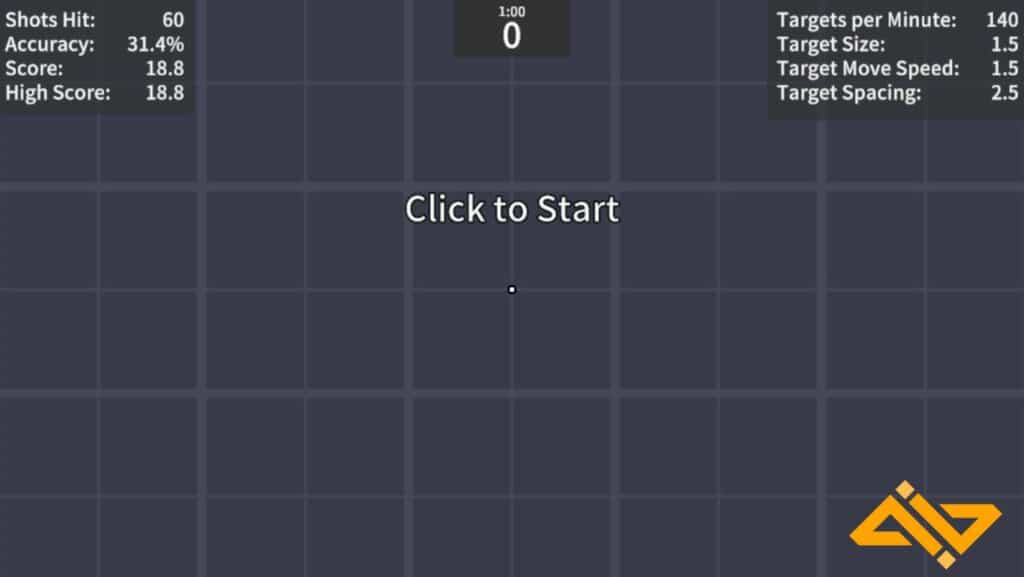 Don't underestimate this simple training tool because it's actually hard especially if you're not good with tracking, flicking, and reacting. However, Iroha's 3D Aim Trainer can solve these problems with consistent practice.
However, you might have a hard time playing the game on its default settings especially if you're training for FPS games for the first time. So we recommend starting with a range of 80 to 120 on the targets per minute setting to get your groove going.
Overall, it is quite simple and doesn't offer a lot of options. Still, you can improve your aim thanks to this and know what your accuracy is.
Aim Trainer (aimtrainer.io)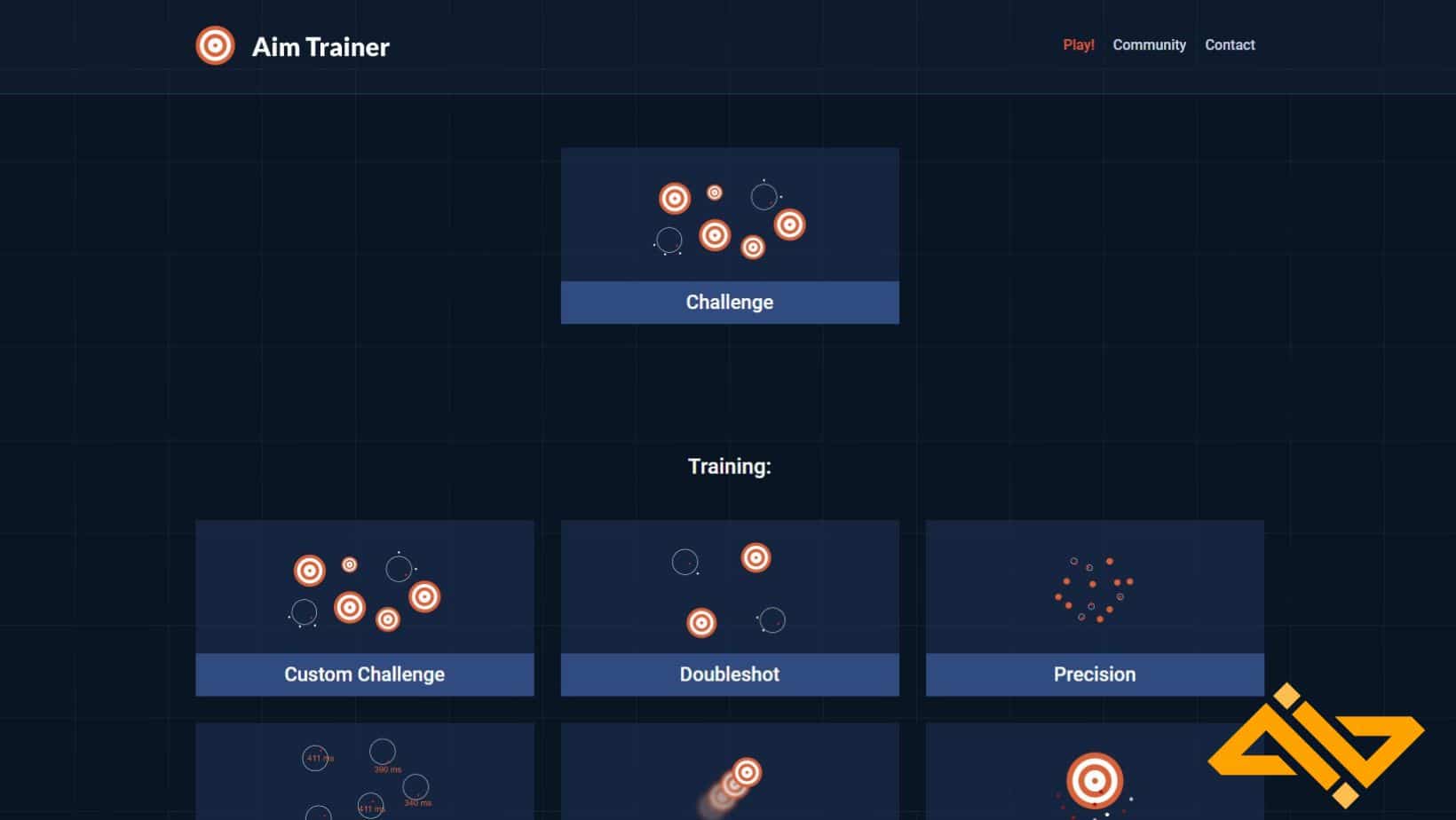 If you're a minimalist and prefer jumping into training your FPS skills right away minus the fancy statistics then you might like this web-based aim trainer from aimtrainer.io.
Aim Trainer is a free browser game that is specifically designed to improve the player's aim in various FPS games such as Fortnite, Counter-Strike: GO, and Call of Duty. It is a tool custom-made to help players become better at games like Rainbow Six Siege, Overwatch, PUBG, and other FPS.
The goal of the challenge is to hit all of the targets before they leave the screen and you're only allowed to let three targets escape and only your last 10 matches are saved within the session. There are also a couple of endless training courses to choose from and you get to decide when to stop.
At the end of mode, you can see your stats like accuracy, targets hit, and time.
Aim FTW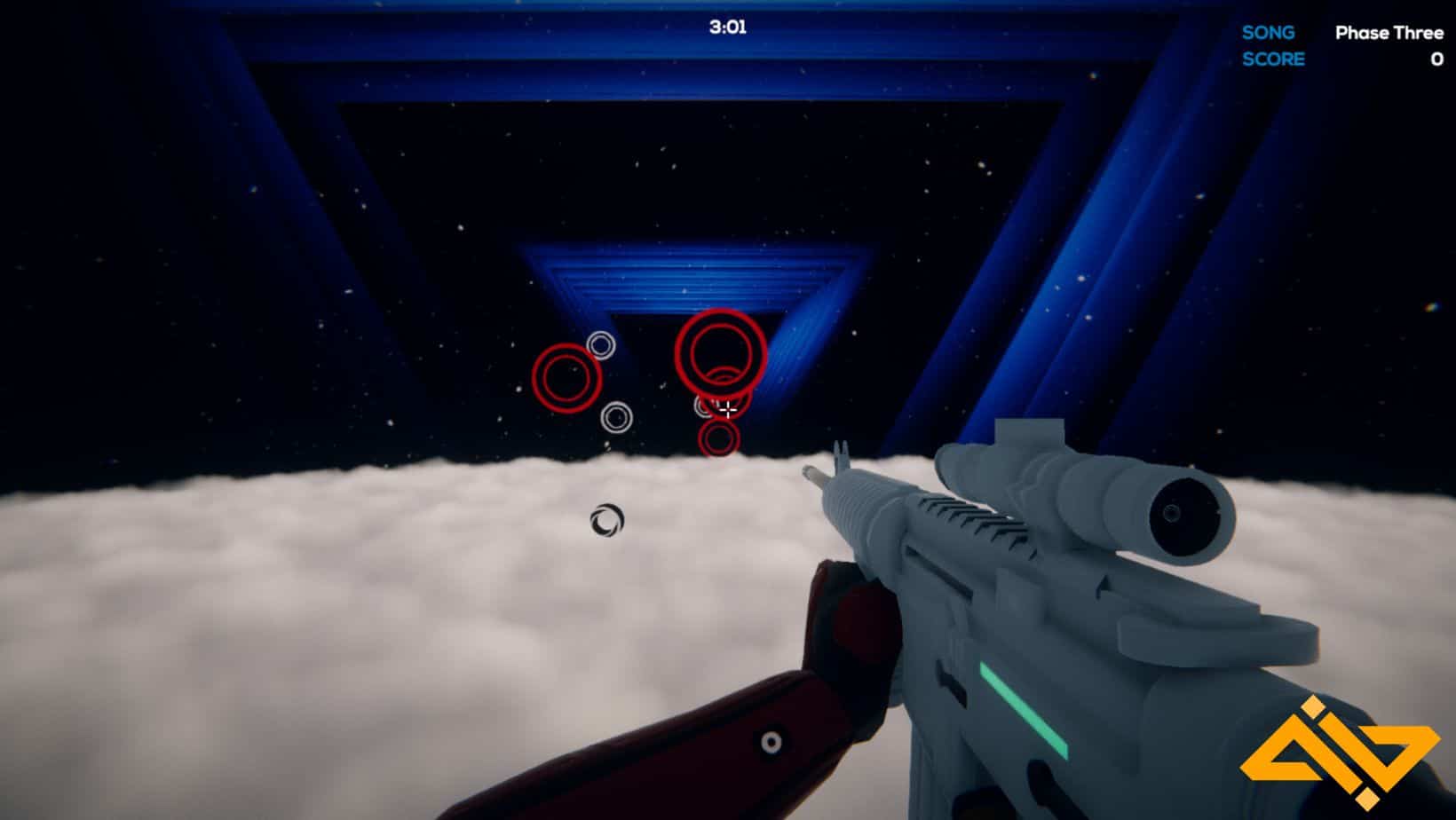 AimFTW allows you to compete in a selection of difficult challenges to see how your aim compares to the competition. This gives you an idea of where you place among other players. Plus, you get a detailed breakdown after every session to see how you did.
You can even practice against AI that plays like a player would. This is a good way to practice your aim as you'll be hitting moving targets. The AI gets better alongside you so that you'll continuously aim to be better.
What I like about this trainer is that it has music playing in the background that isn't distracting. You can either play songs from the playlist or choose your own.
What's more, is that you can even practice your aim against monsters. This truly allows you to test your skills against all types of foes.
Srimshady FPS Aim Training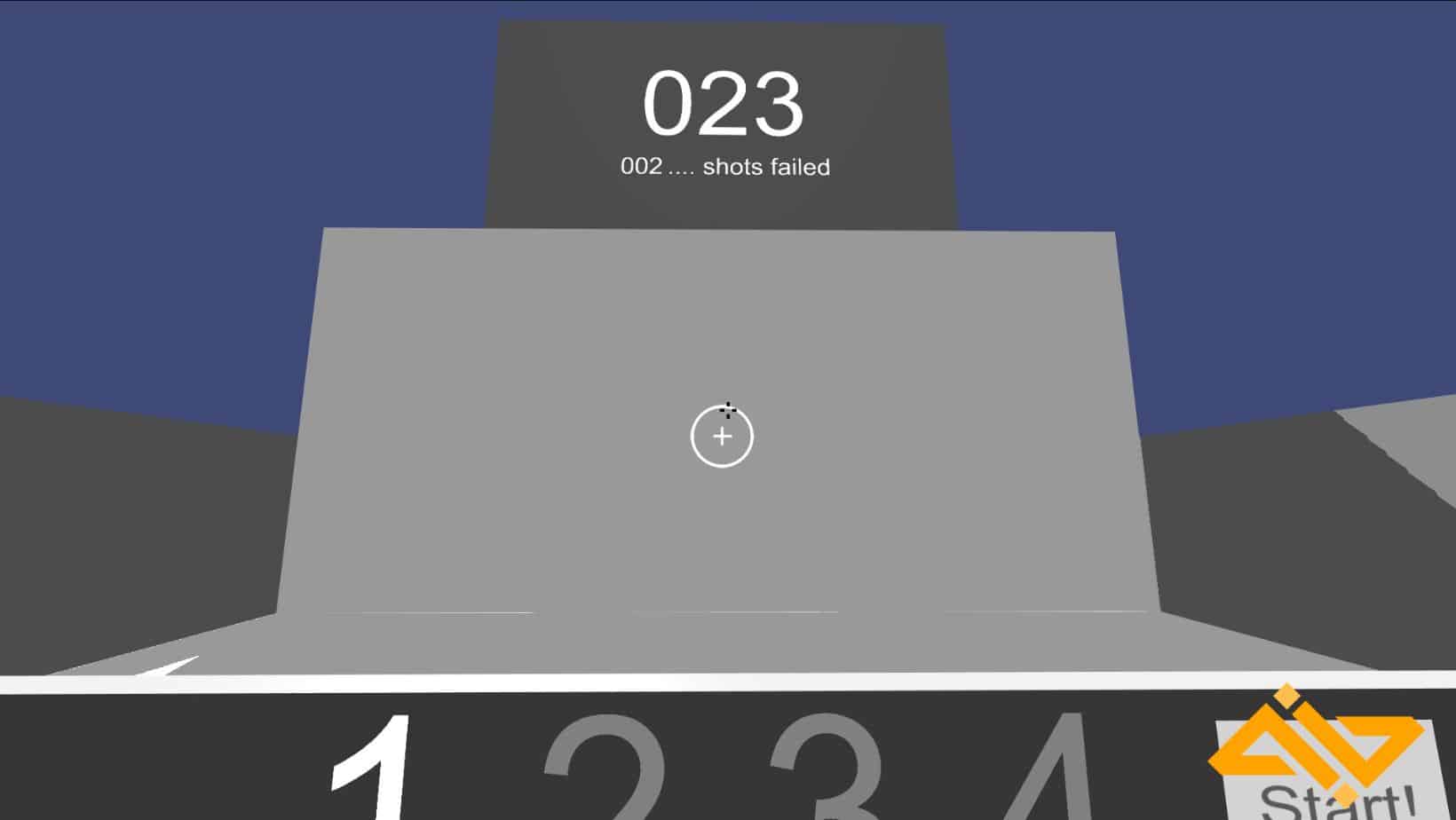 Finally, let's talk about Srimshady's FPS Aim Training. When compared to the rest of the trainers on this list, it is decent as it doesn't exactly offer what the others do. However, if you are looking to warm up or practice your aim, it gets the job done.
You can choose between multiple distances and practice your aim at each individual level. Apart from that, you can access the sensitivity slider, size, amount, delay, and duration of targets. Plus, it supports multiple resolutions which is a good thing.
You can even customize your crosshair according to your preference. Upon hitting the target, you will hear a satisfying sound that makes the experience worth it.
Conclusion
And there you have it; those are the 10 best free aim trainers in 2023. If you want to practice your shooting and improve your aim, make sure that you give them a try and see which one you like most.
Which aim trainer is your favorite to use? Did we miss some that should be on this list? Let us know your thoughts in the comments below!