With the rise of Valorant and CS:GO existing popularity, we've seen a lot of people jumping into the competitive shooting scene. Since its debut last 2020, the game has now reached almost 10 million followers on Twitch and a rich player count which is impressive.
CS:GO is still popular today with a following of over 40 million on Twitch and having almost 1 million players playing every day.
We are even seeing upcoming arena shooters rising like Splitgate which trended last July when they launched at beta. The player base has risen to over 1,000% as per the latest data from Steam Charts.
However, the saltiness and toxicity that we sometimes get from playing destroy our enjoyment of these games.
Sure some FPS titles give you a shooting range to practice your weapon accuracy but how do they measure your aiming statistics at a certain game? Looking at your KDA in your game profiles won't help you become a better shooter, it'll only boost your ego.
What most players underestimate nowadays is the power of using aim trainers to potentially improve chances of winning at any FPS competitive game, whether they're playing it casually or grinding for their ranks.
Common FPS Skills That You Need To Know
Before proceeding to our list of free aim trainers, here are some terms that you need to know in order to develop your skills after using these tools.
Each training drill that you'll encounter gives you a particular skill. Think of it as if you're playing an RPG. You can be great at hitting standing targets with 80% accuracy but do terrible at moving targets and this is where aim trainers come in handy.
These drills are usually divided into categories and here are the most common ones that you will encounter once you dive in:
Clicking – This is the most basic skill that you need to have when it comes to playing FPS games as this is primarily used to trigger firing a weapon. You can build both accuracy and precision when doing these exercises so start here if you want to be the best headhunter.
Flicking – This is an essential mouse trick skill that involves slightly moving your hand to hit an enemy a few inches from the crosshair. This skill focuses more on reaction time and precision to pull this off.
Tracking – Your ability to stay on moving targets has to be one of the most challenging skills to have especially when playing competitive shooters because this will involve keeping enemies at your crosshairs as long as possible until you get the perfect shot.
Target Switching – A mix of tracking and speed, target switching comes in handy especially against hordes of enemies. If you want to improve your double, triple or even penta kills, this skill will become your must haves climbing the ranks.
Now that you're accustomed to what you should assess when it comes to playing FPS games, we can now dive into the best free aim trainers that you should try out.
Aim Lab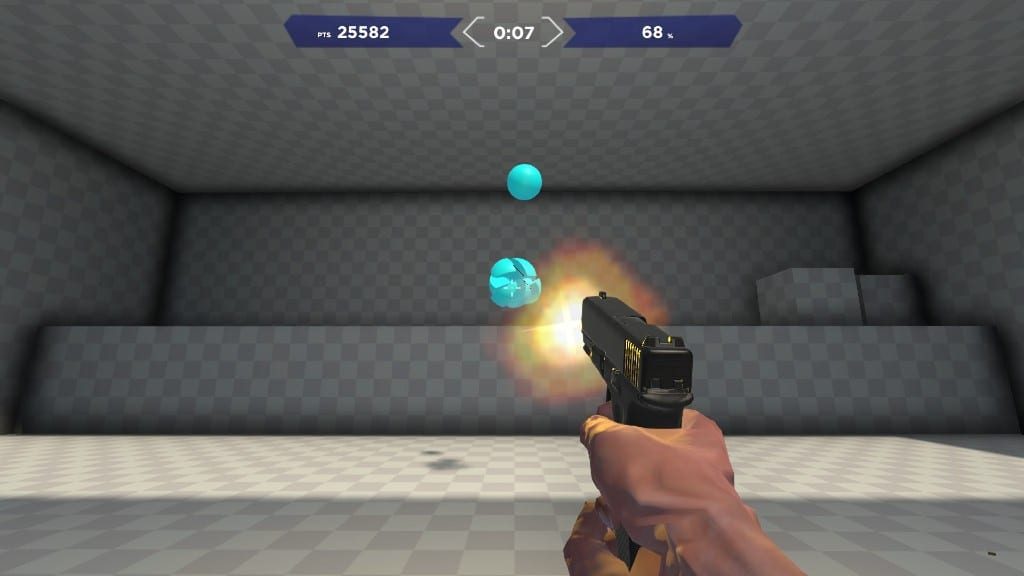 This early access title has been on Steam since 2018 and a lot of amateur and pro players alike have been using this free aim trainer for some time now. Aim Lab immerses you in plenty of training courses.
It even has ready-built playlists for Valorant and Rainbow Six Siege for you to train your aiming right away.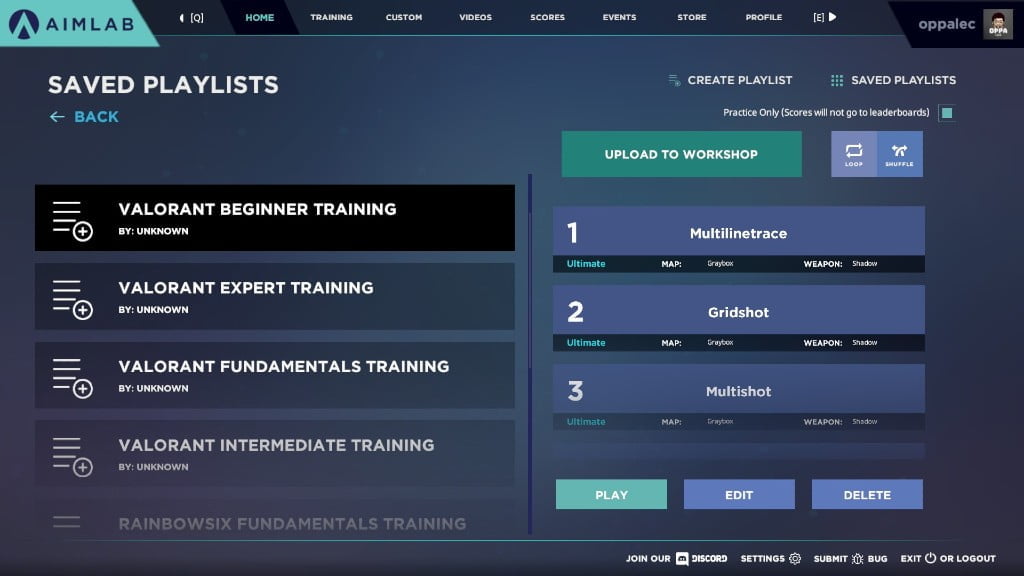 The workshop lets you explore different scenarios and mods to further enhance your training experience. You can even put in an Apex Legends or Valorant weapon skin so that you get motivated in improving your aim.
This free-to-play aim trainer also keeps you in the loop with the recommended courses that you could try next after playing a training course.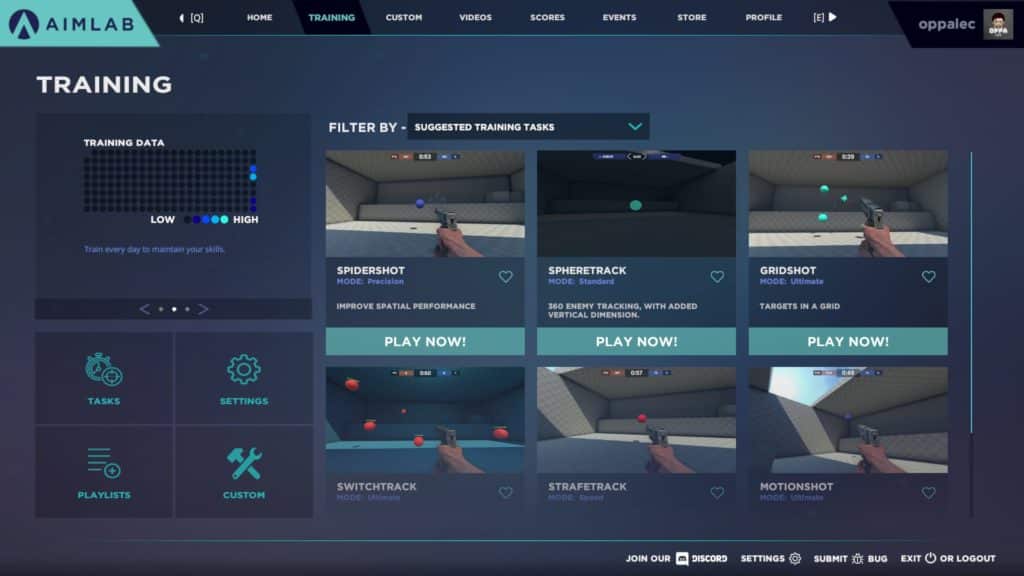 Aim Lab would even toss in random Valorant scenarios after playing for some time like this one.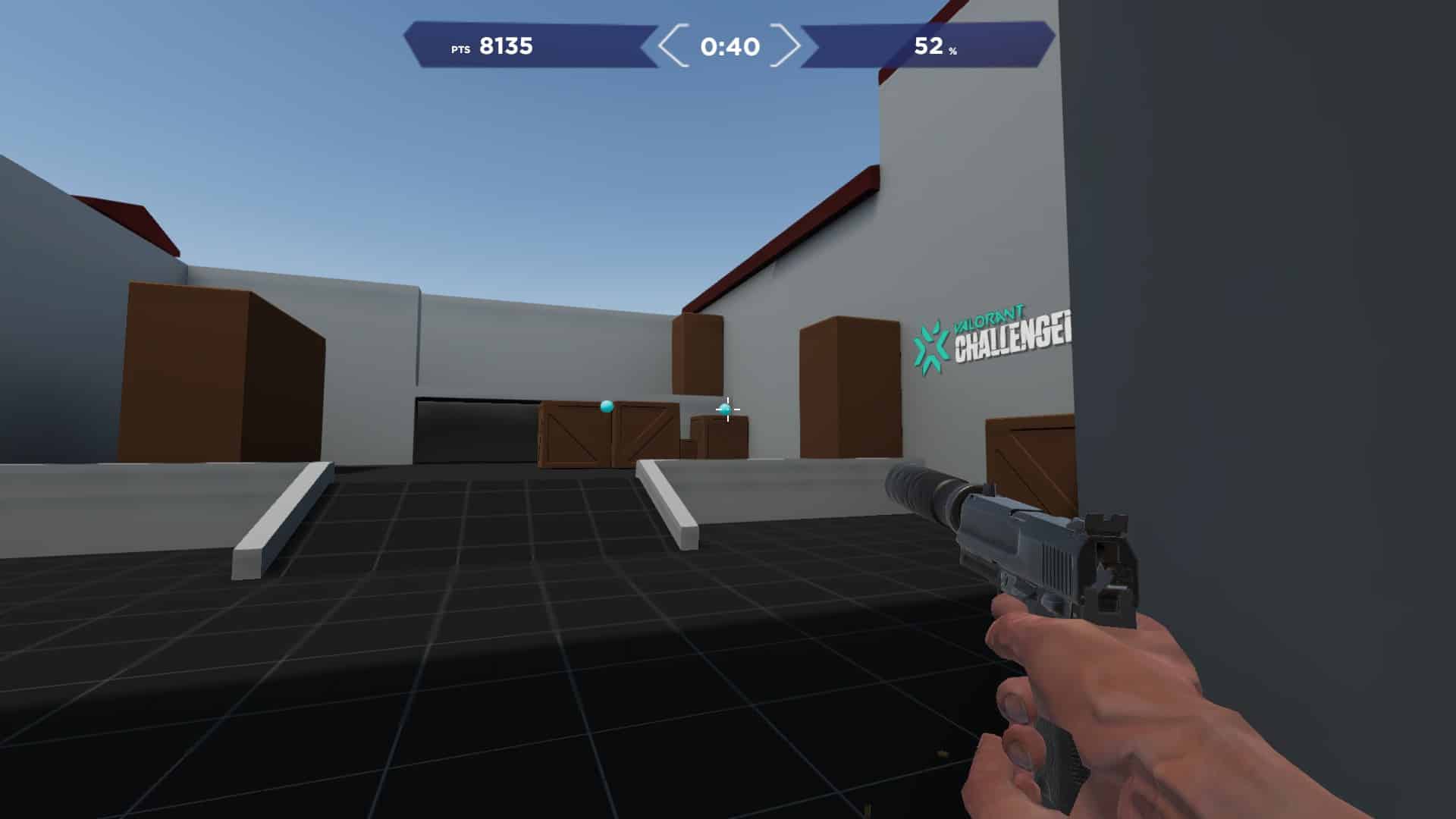 Each course also gives you a lot of training data so you would know which weaknesses to work on and is a great motivational tool for discovering your strengths.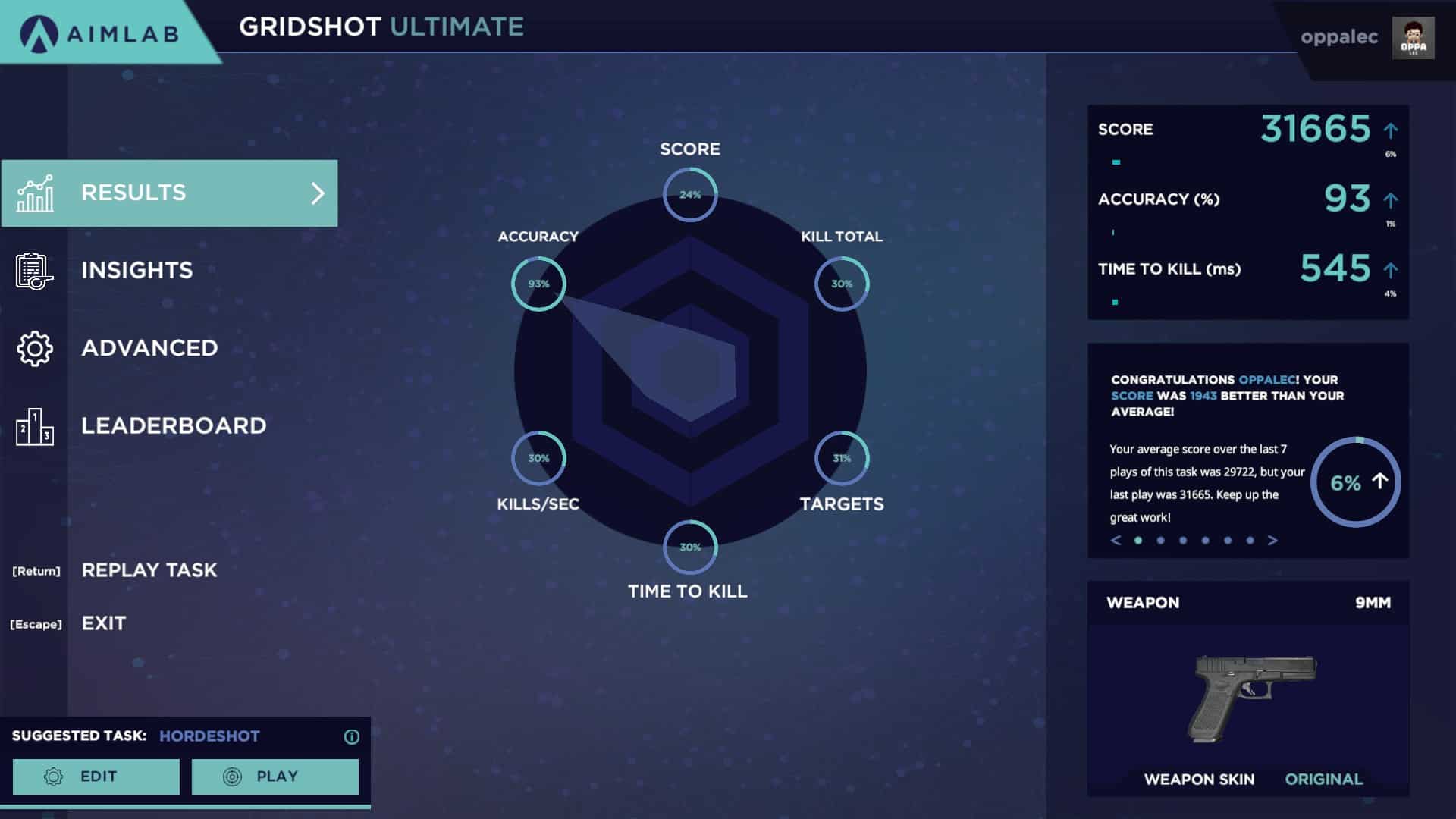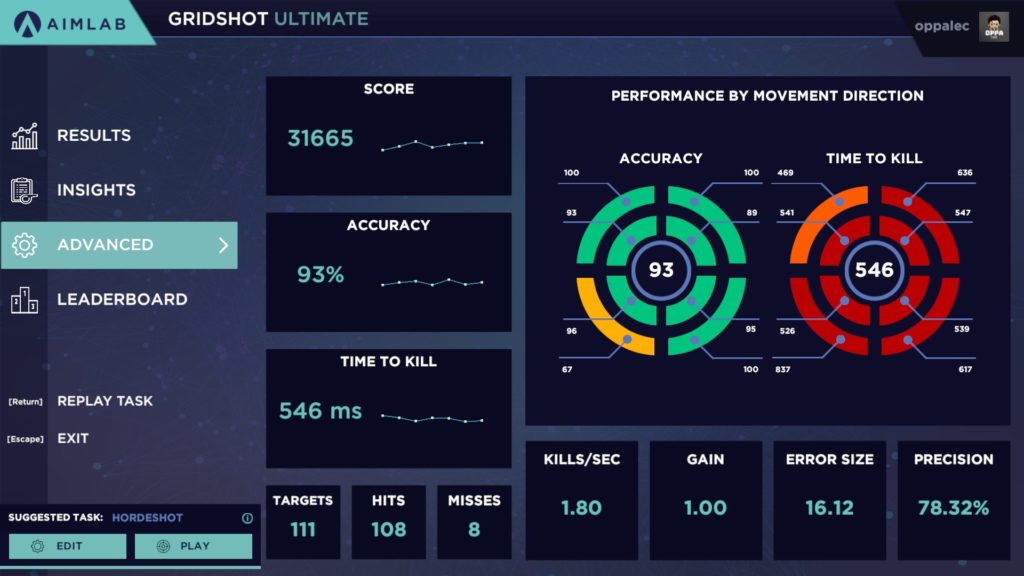 So if you want a decent 3D aim trainer to get started with your competitive shooting journey, then Aim Lab is a great fit.
Steelseries Aim Master
If you're looking for a straightforward aim trainer that you can play directly from your browser, then we highly recommend checking out Steelseries Aim Master.
The interface of this app is pretty simple. You get to choose a hand cannon, assault rifle, or sniper rifle as your starting weapon. This aim trainer also lets you tweak some sensitivity settings for CS:GO, Fortnite, Overwatch, and PUBG.
You can register for a free account and track your statistics for each game and fight your way to the top of the leaderboards. Share your results with your friends and challenge them to beat your score.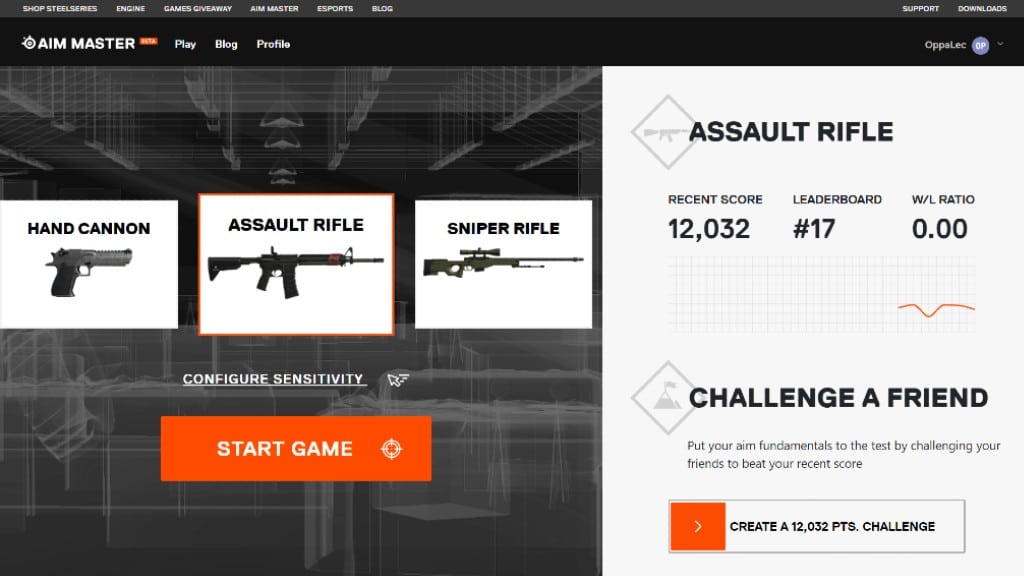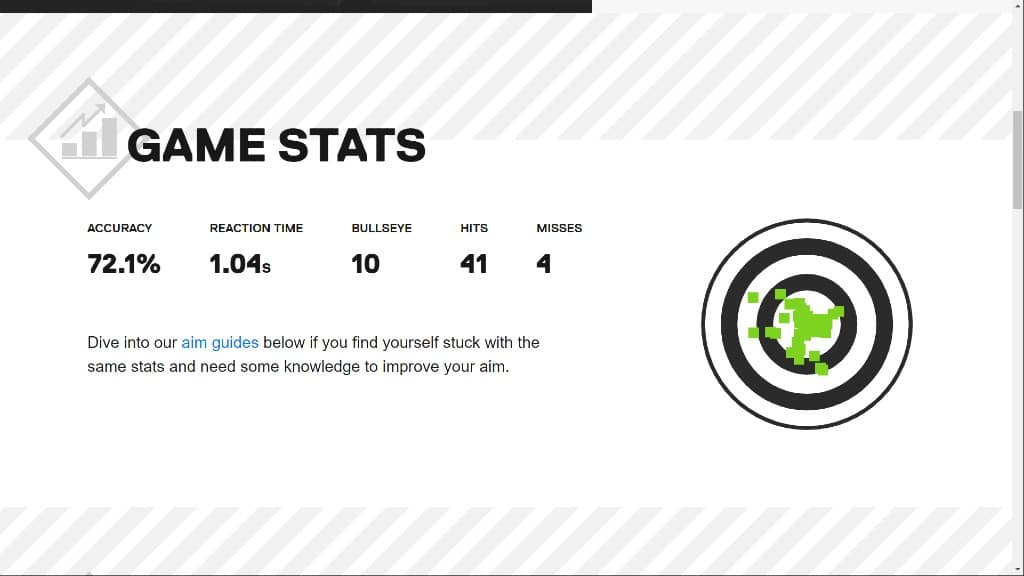 Although this app is still in beta, it's already enough to keep your hand-eye coordination going.
Also, keep tabs on their blog because Steelseries would sometimes host sponsored competitions and you might even win yourself a prize or two if you do very well at this aim trainer.
Aimtastic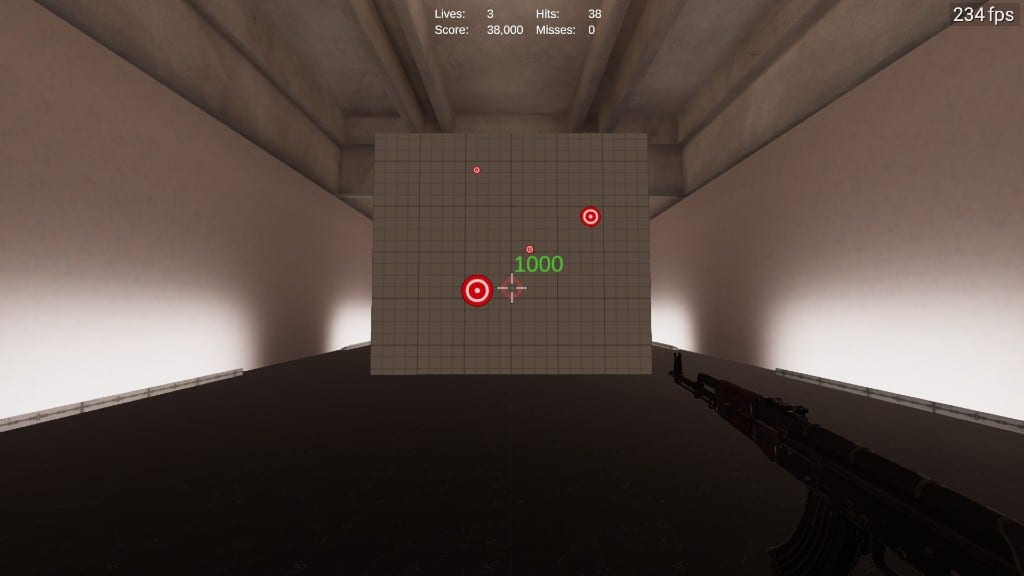 Here's another free aim trainer that you can check out on Steam. Aimtastic gives you a lot of different target practice rooms with player movements.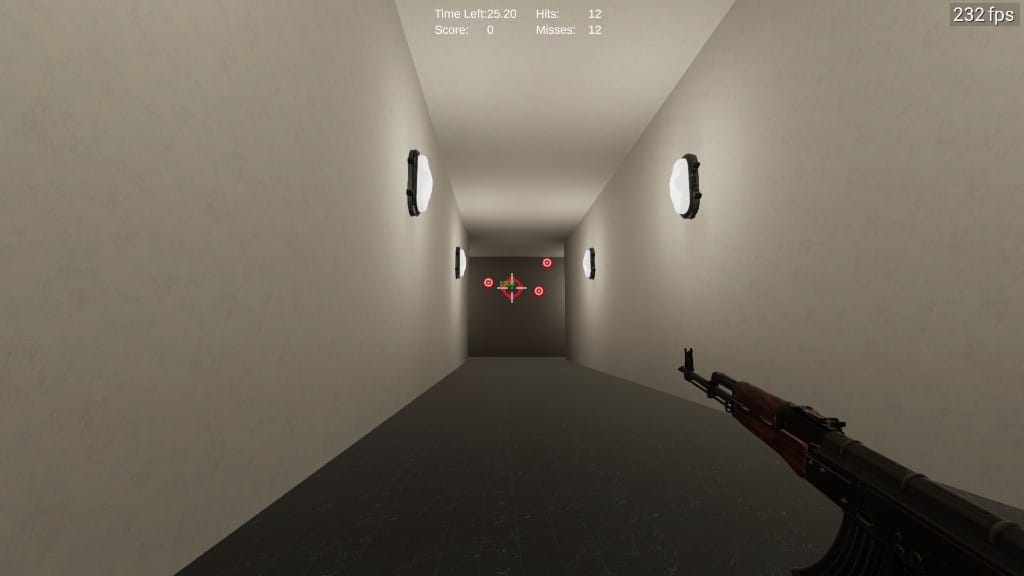 A few examples are assault courses for training your movement and aim while running, skeet shooting for training your speed and accuracy, and many more.
Players also have the option to buy the included DLC's if they want more levels to explore and support the development or create their own levels with its included workshop mod.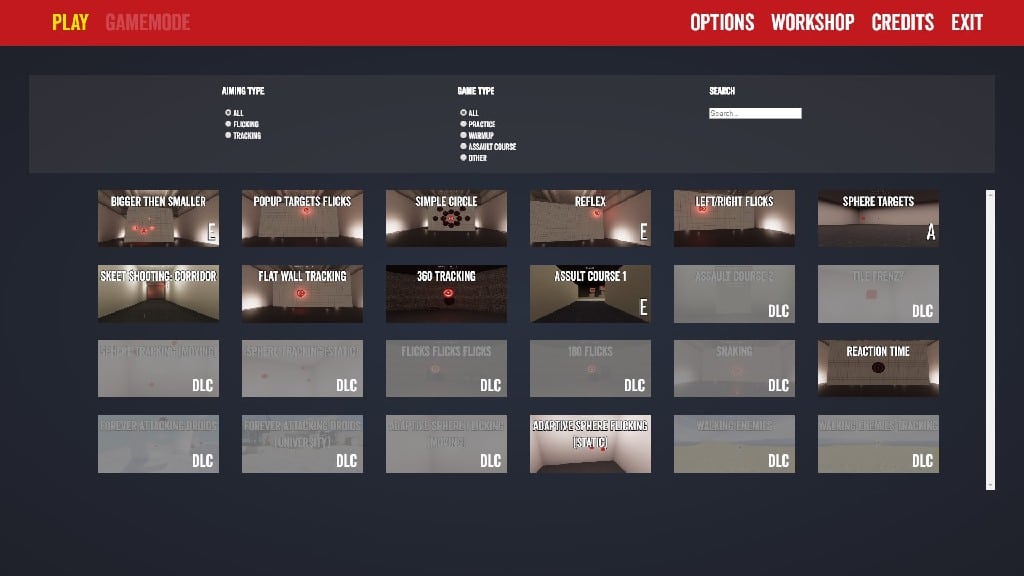 This is probably one of the best free aim trainers that you could pick up due to its low requirements as it isn't as demanding as Aim Lab.
Aiming.Pro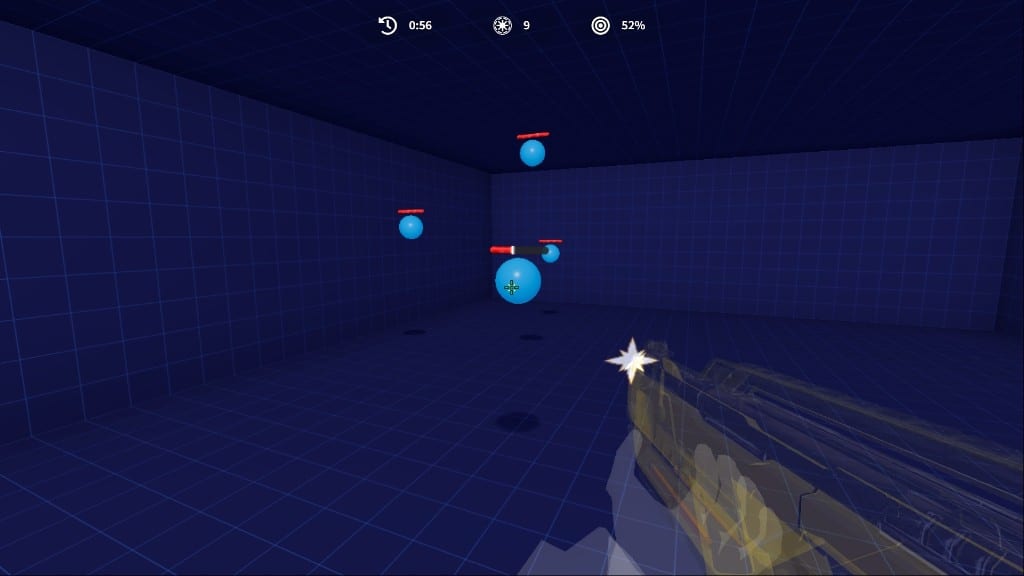 This is a web-based aim trainer that gives you a lot of free training courses and records advanced data (through a paid subscription)
The app will give you four random shooting courses upon your first visit and you can create a free account to track your progress. There's also background music to keep you relaxed while training your aim which isn't present in other aim trainers.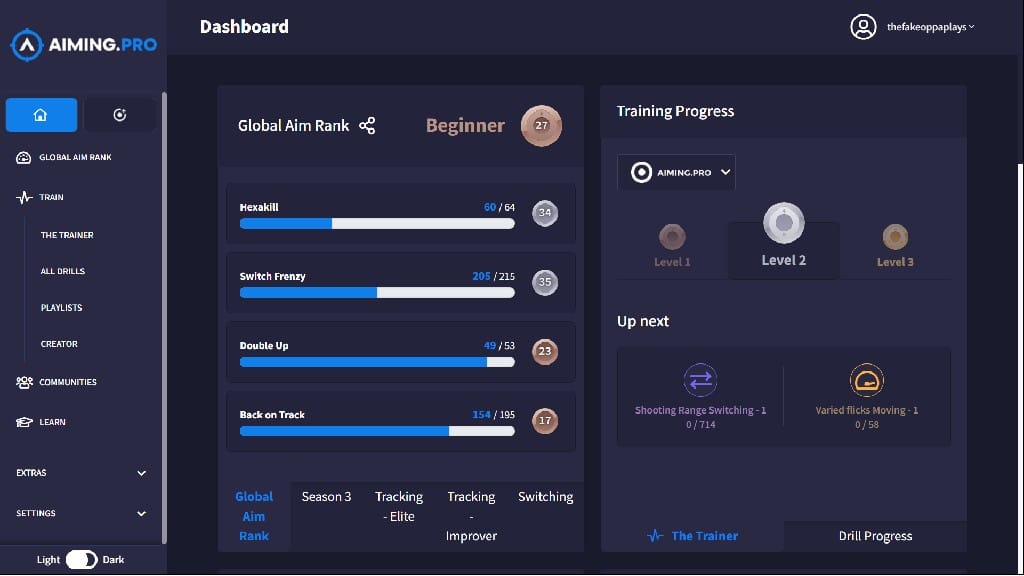 Aiming.Pro also includes their own custom teaching assistant so if you want an aiming course designed for Apex Legends, Valorant, or CS:GO, then this is the trainer for you.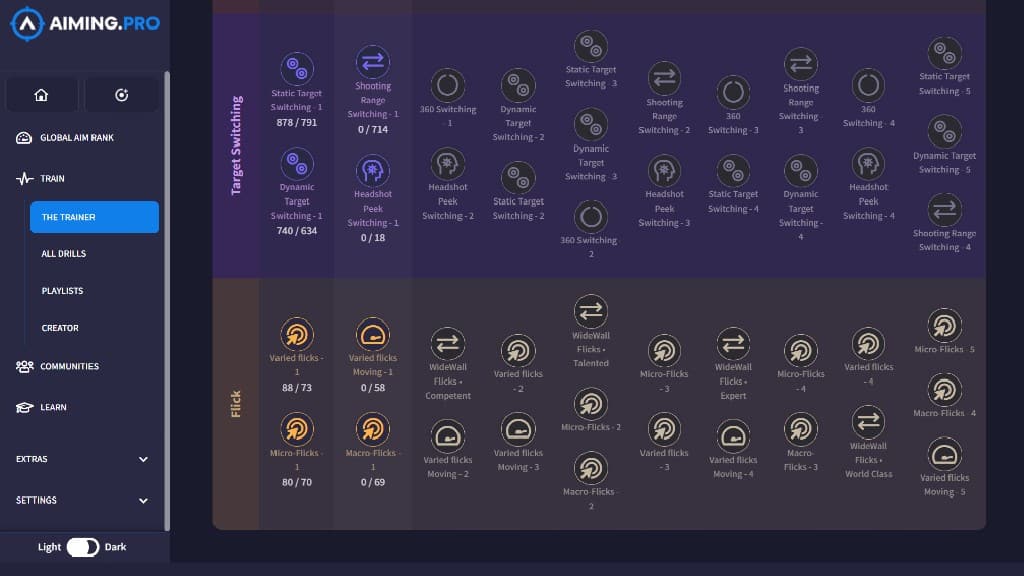 However, getting access to these custom playlists would require you to subscribe to Aiming.Pro+ if you want more advanced drills and statistics. So if you're serious in entering the competitive scene, this trainer might be worth checking out.
3D Aim Trainer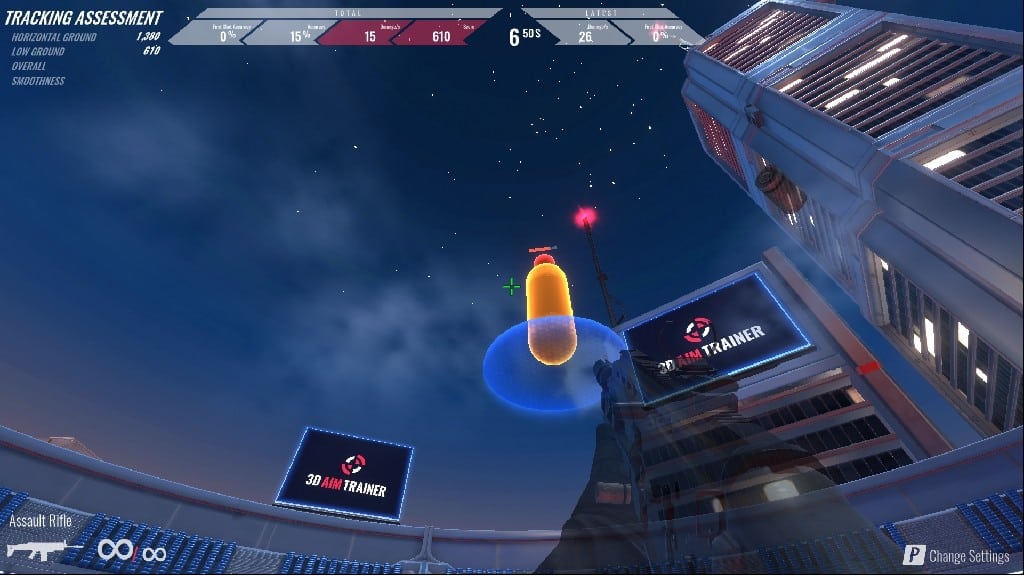 Making an early access debut this year is an aim trainer that's available both on browser and on Steam. 3D Aim Trainer caters to players who are fans of the following games:
Fortnite
CS:GO
Overwatch
Apex Legends
PUBG
Hyperscape
Call of Duty: Warzone
Rainbow Six Siege
Krunker
Escape From Tarkov
Valorant
Each of these games has its own settings that you can freely tweak as well as recommended training courses for you to get started on shooting.
This trainer also measures your FPS skills in these categories: clicking, flicking, tracking, and target switching. Another great feature of this aim trainer is that there's also an assessment portion where you get tested in all of the categories mentioned.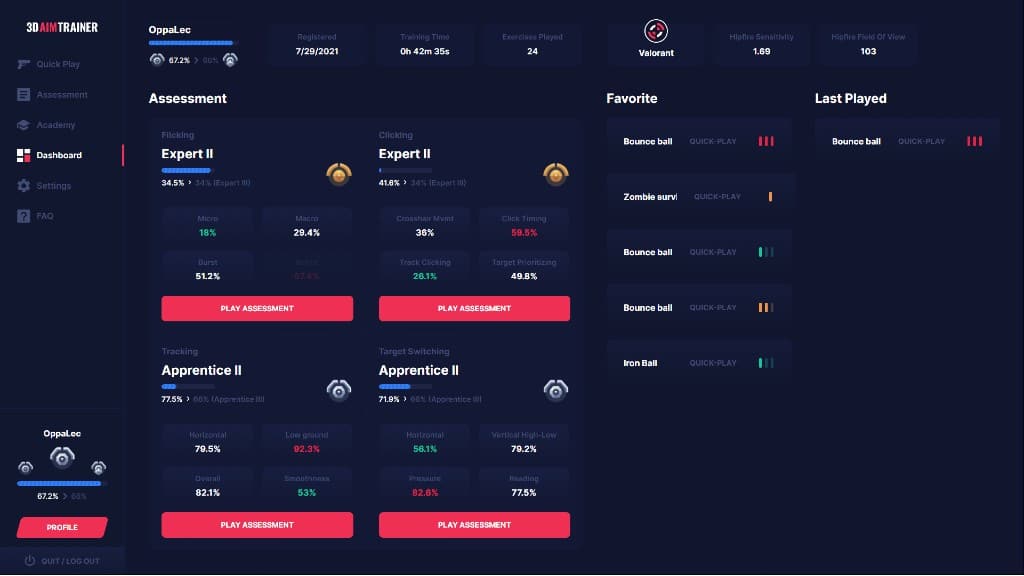 They even added in zombie survival game mode to keep you motivated from practicing your aim. The graphics aren't as intense as Left 4 Dead but it should be enough to keep you entertained.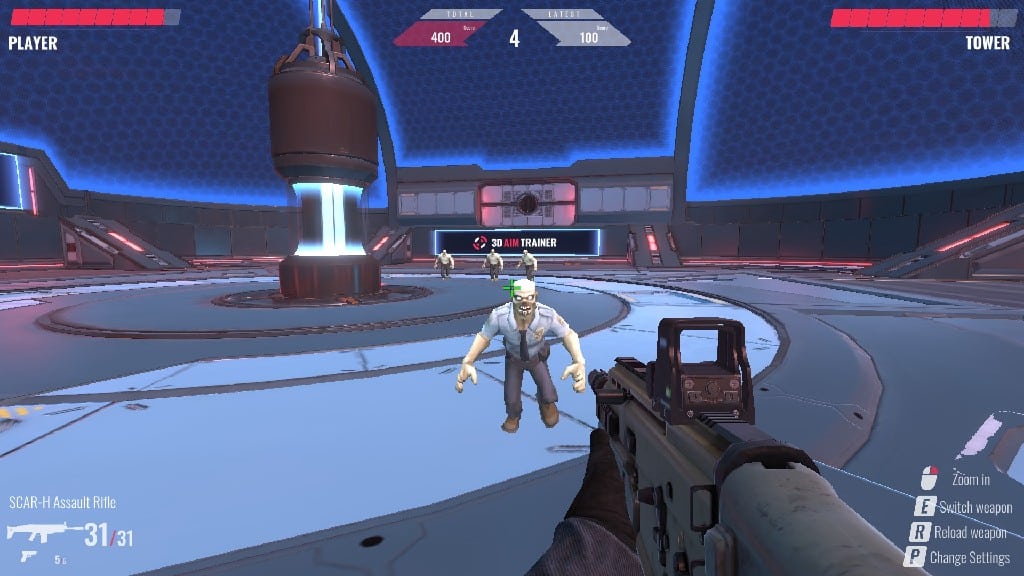 It also has a nice dashboard to keep track of all your stats in one place plus it also stores your favorite training courses.
So if you want a quick warm-up, you could actually just play the entire assessment portion before jumping in competitive gunplay. This gem could be one of the best free aim trainers in the market today as it's almost at par with Aim Lab.
Aim Trainer (aimtrainer.io)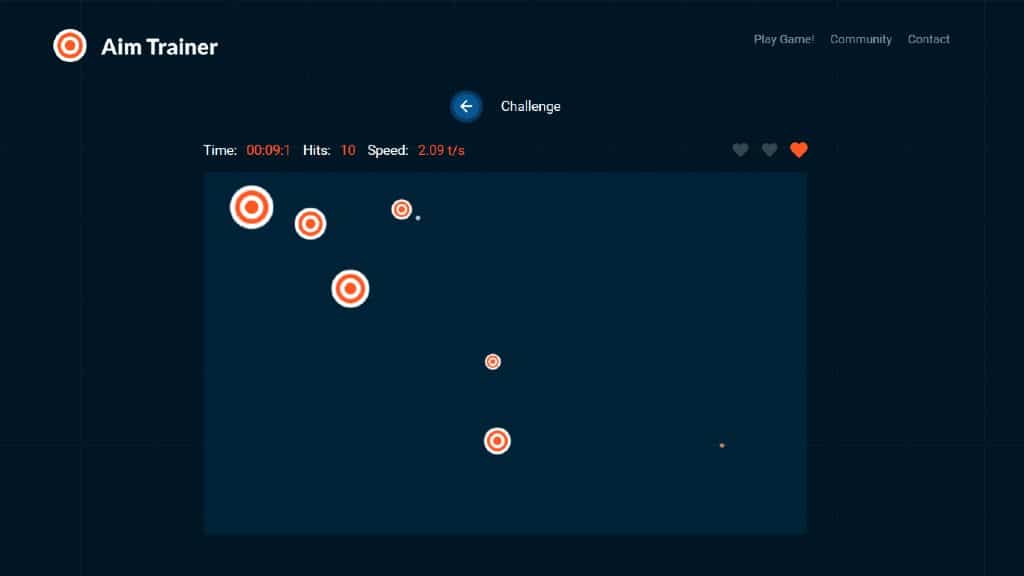 If you're a minimalist and prefer jumping into training your FPS skills right away minus the fancy statistics then you might like this web-based aim trainer from aimtrainer.io.
This aim trainer is built more for casual players since it doesn't store as much data as you would expect like in other free aim trainers but the challenge mini-game in this app is enough for a warm-up.
The goal of the challenge is to hit all of the targets before they leave the screen and you're only allowed to let three targets escape and only your last 10 matches are saved within the session.
There are also a couple of endless training courses to choose from and you get to decide when to stop. The only downside for these training courses is that you can't really set a timer for each.
However, you could do each course for 30 seconds or a minute on your personal timer. Just make sure that you take breaks after each session to avoid hand and eye fatigue.
AimBooster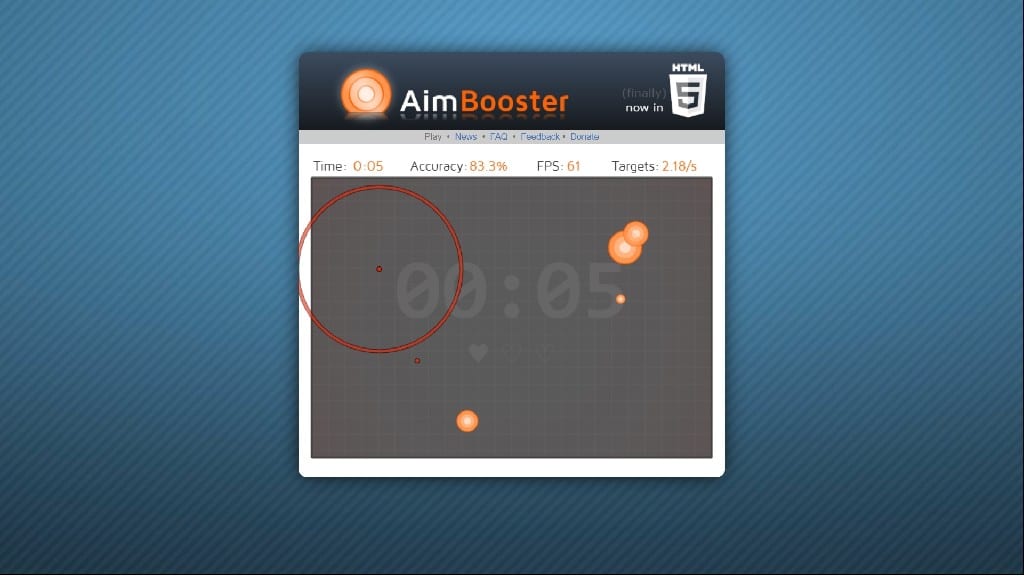 This web application is built with HTML5 and it has some similarities to aimtrainer.io. However, AimBooster excels in showing other training data aside from your accuracy and target hits.
This trainer also provides you with a couple of graphs that give you a better understanding of your shooting behavior.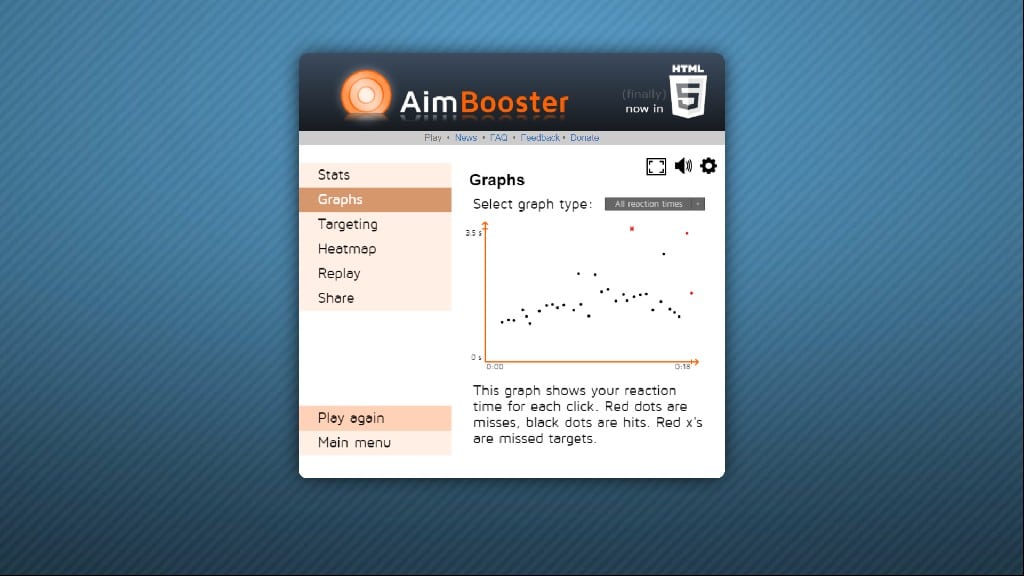 The targeting section also helps you see how well you're hitting your targets with perfect precision.
There's even a heatmap to show areas on the screen where you excel most. There are some players that are good when shooting at either side while some struggle to hit from above or below.
Either way, this light aim trainer can give you enough data to play around with and it's a good starter app for practicing your aim before you even dive into your favorite shooters and it also comes with a couple of game modes as well.
This is probably one of the best free aim trainers on this list when it comes to simple design.
osu!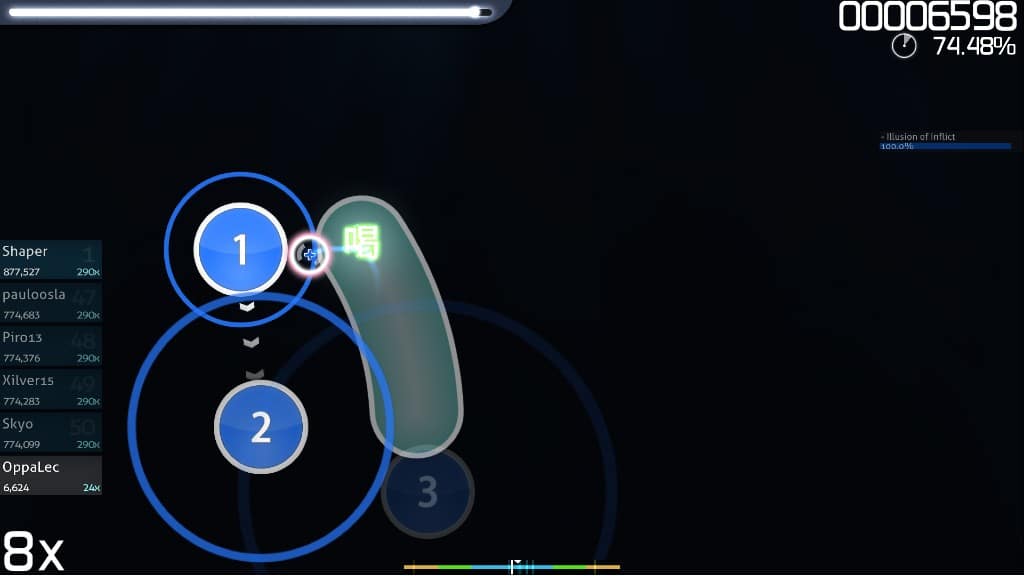 Here's a unique game from this list that you can play to improve your tracking speed, precision, and reaction time. osu! has been around for quite some time and it is still one of the most popular free-to-play rhythm games out there.
But believe it or not, this game can also serve as an aim trainer. You can play the classic mode of osu! if your goal is to improve your FPS skills. Basically, the goal of the game is to clear a song by following the beat map and you're given a score based on your timing.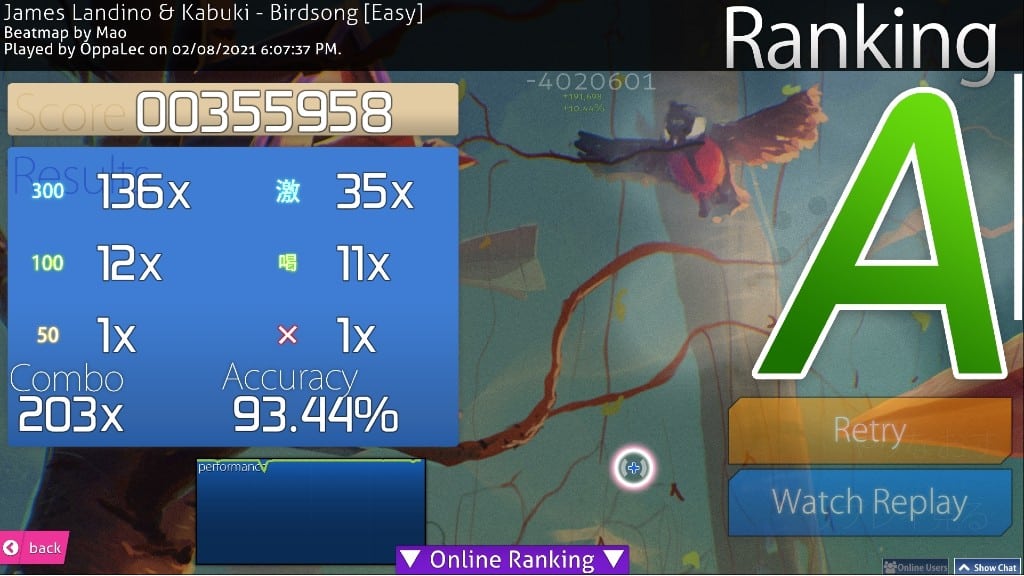 Download your favorite tunes and beat maps from the osu! website and practice your hand-eye coordination with the keyboard and mouse.
You can take it easy if you're new to rhythm games or just go straight to playing the difficult beat maps if you're already a seasoned veteran.
Aside from its classic mode, you can also the mania and taiko mode if you're aiming to improve your reaction time when pressing game hotkeys especially when playing MOBA games.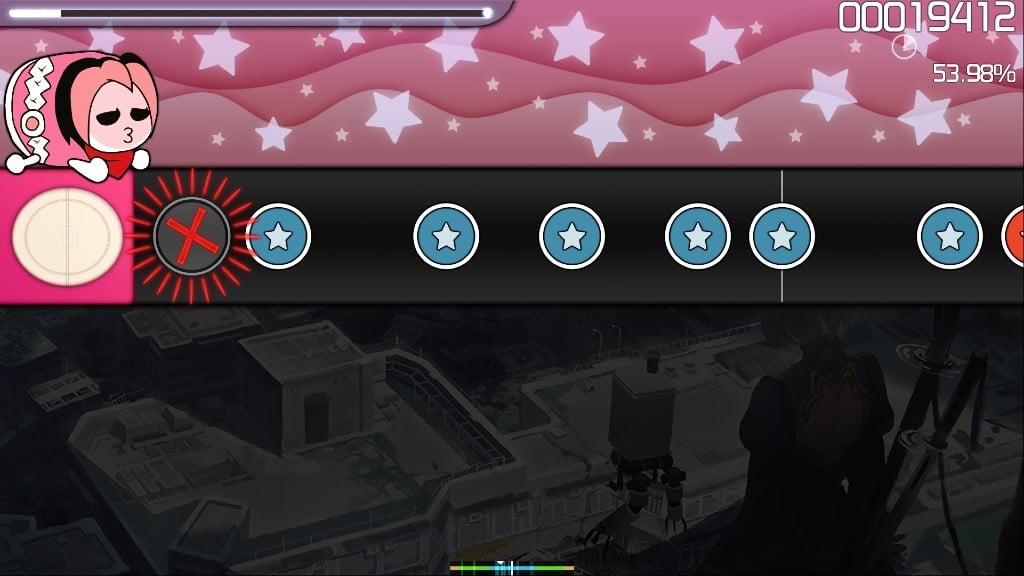 Playing this game can gradually improve your target tracking over time since you'll be exposed to a lot of circles as you try to hit them with precise timing.
Iroha's 3D Aim Trainer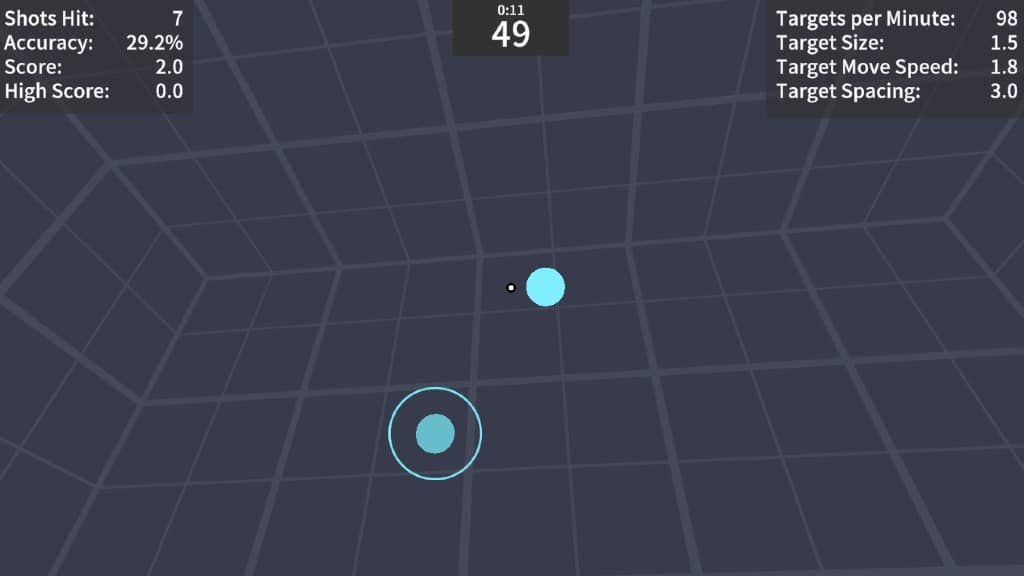 If you're looking for an indie mini-game built with Unity, here's a simple 3D aim trainer that we found from Iroha on itch.io.
Don't underestimate this simple training tool because it's actually hard especially if you're not good with tracking, flicking, and reacting. But this mini-game can solve these problems with consistent practice.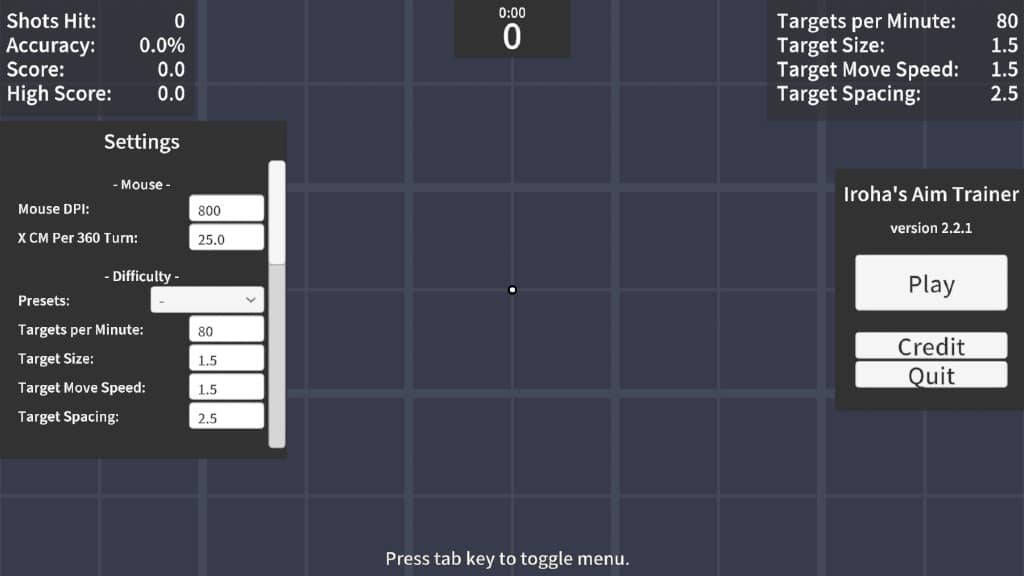 However, you might have a hard time playing the game on its default settings especially if you're training for FPS games for the first time. So we recommend starting with a range of 80 to 120 on the targets per minute setting to get your groove going.
Skaavok Aim Trainer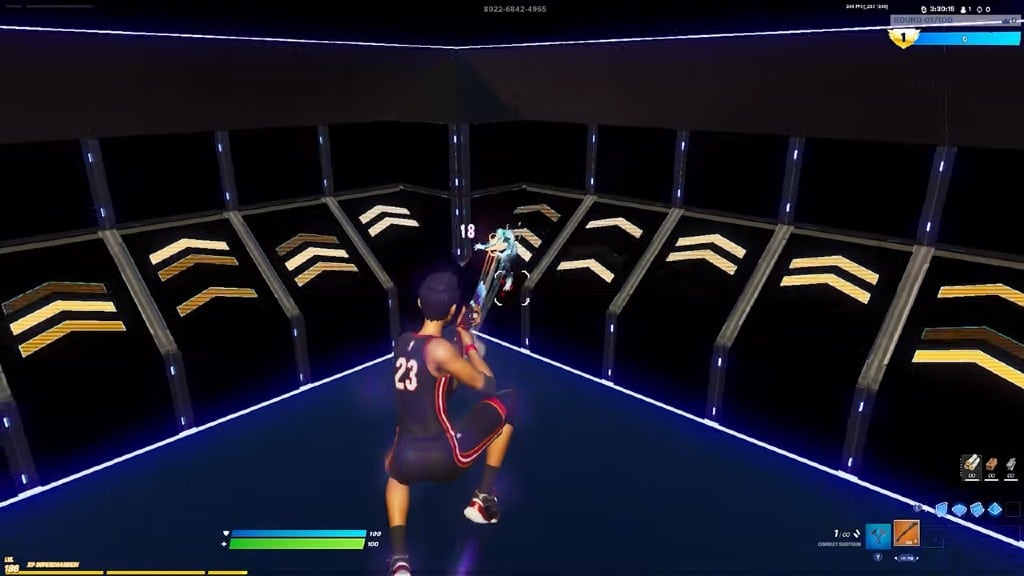 If you're an avid third person shooter fan, this may be one of the best free aim trainers that you should try. Made by Fortnite content creator Donwozi, this training map explores the different aspects of third person shooting.
Play in over 15 courses in which you can practice your aiming, strafing, sliding and more. Practicing using this Fortnite trainer may also translate in helping you play better in other third person shooter games like Rogue Company.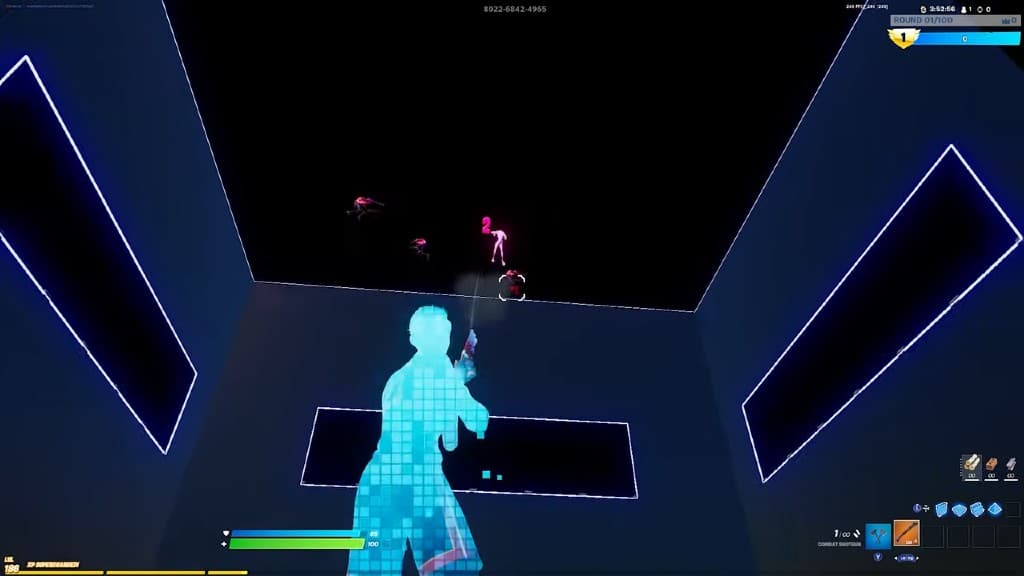 The environments also look very interactive so whenever you enter a training course, you shoot the settings that you want to toggle.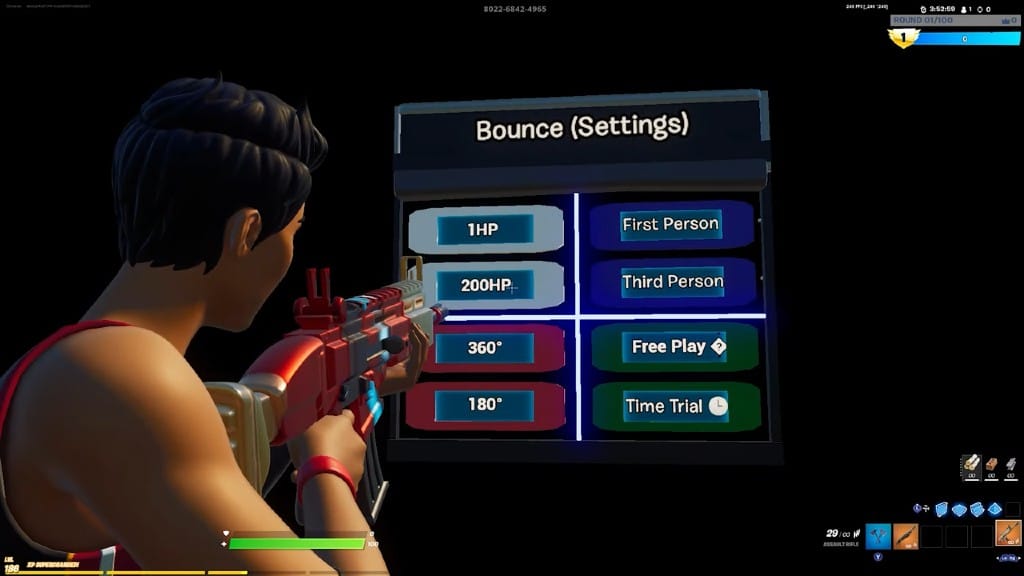 You can find the Season 6 map code here on the Donwozi YouTube video below or jump right into the Season 7 version here.
Duck Hunt (Bonus)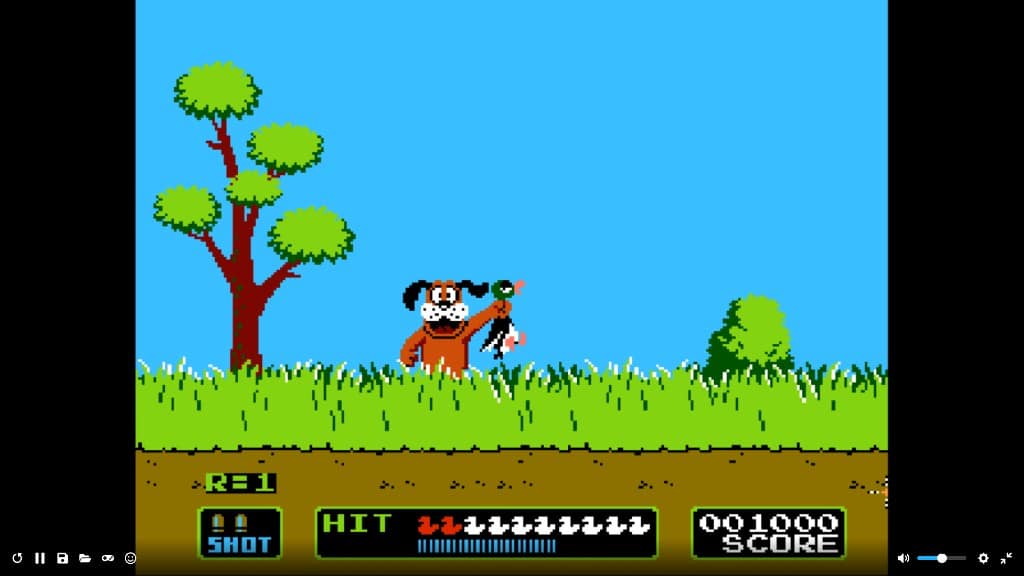 Remember this classic Nintendo game that you used to play on the family computer? Well, you can now play this game directly from your browser run through an emulator. Technically, this game can also be used to training your aiming since the goal is to shoot ducks after all.
You're given three shots to shoot each duck and if you're not able to kill it, it flies away and each round requires you to eliminate a certain number of ducks. The game ends if you don't meet the number of hunted ducks.
But training your aim with this classic won't really take you that far. If you want to take it to the next level, here's a javascript version of this game where you can tweak a couple of settings through its level creator like setting duck speed and blast radius to challenge yourself further in improving your tracking and accuracy.
You can even spawn up to over 1,000 ducks (try at your own risk!) How's this for challenging your hand-eye coordination?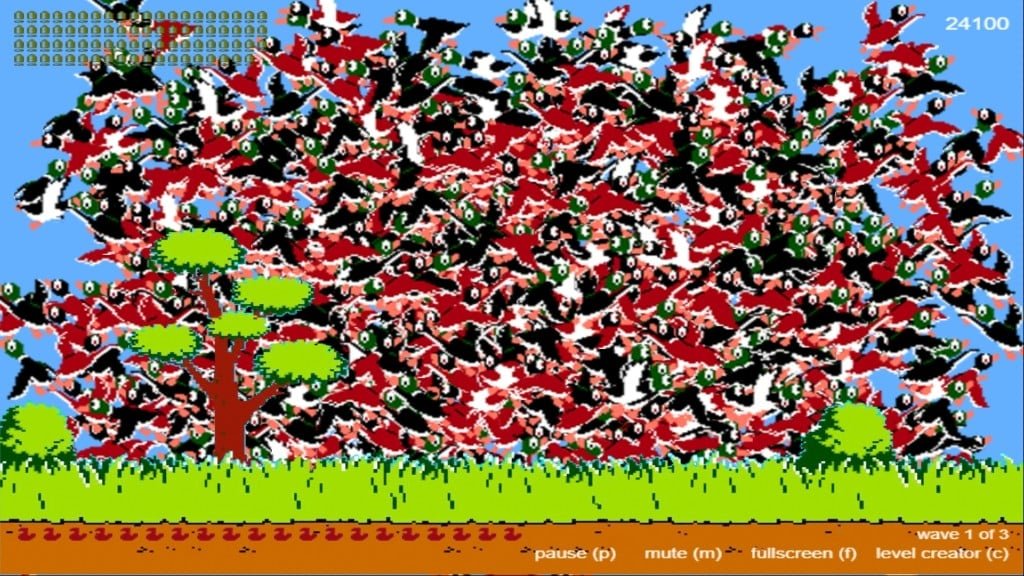 Conclusion
At the end of the day, these FPS trainers work and it all boils down to what you want to improve and your game preference.
If you only want to focus on pure clicking, you may go for the Steelseries Aim Trainer, aimtrainer.io or AimBooster. Or if you really want to enter the competitive scene, you may try more complex trainers such as Aim Lab, Aiming.Pro and 3D Aim Trainer.
Play around with the Zombie Survival game mode from 3D Aim Trainer, the classic osu! or Duck Hunt if you prefer a unique approach to improving your aim through gamifying your training.
We hope you enjoyed browsing through our best free aim trainers. Leave a comment on which one you're itching to try or if you found other hidden gems aside from what we mentioned on this list.