We're all well-acquainted with the blocky, sandbox sensation known as Minecraft. For the most seasoned of us, it's not unusual to spend hundreds, if not thousands, of hours crafting and mining in its diverse and unique worlds.
Want to build a realistic and bustling metropolis? You're free to do so! Or perhaps you want to stage an epic battle between two warring clans? With some relevant mods and texture packs, anything's possible!
But sometimes, even the most dedicated Minecraft fans need a change of pace. If you're looking for some games like Minecraft that will offer up something similar to Minecraft but still fresh, we got you covered.
Here are 10 of the best games like Minecraft that can scratch the same itch.
Roblox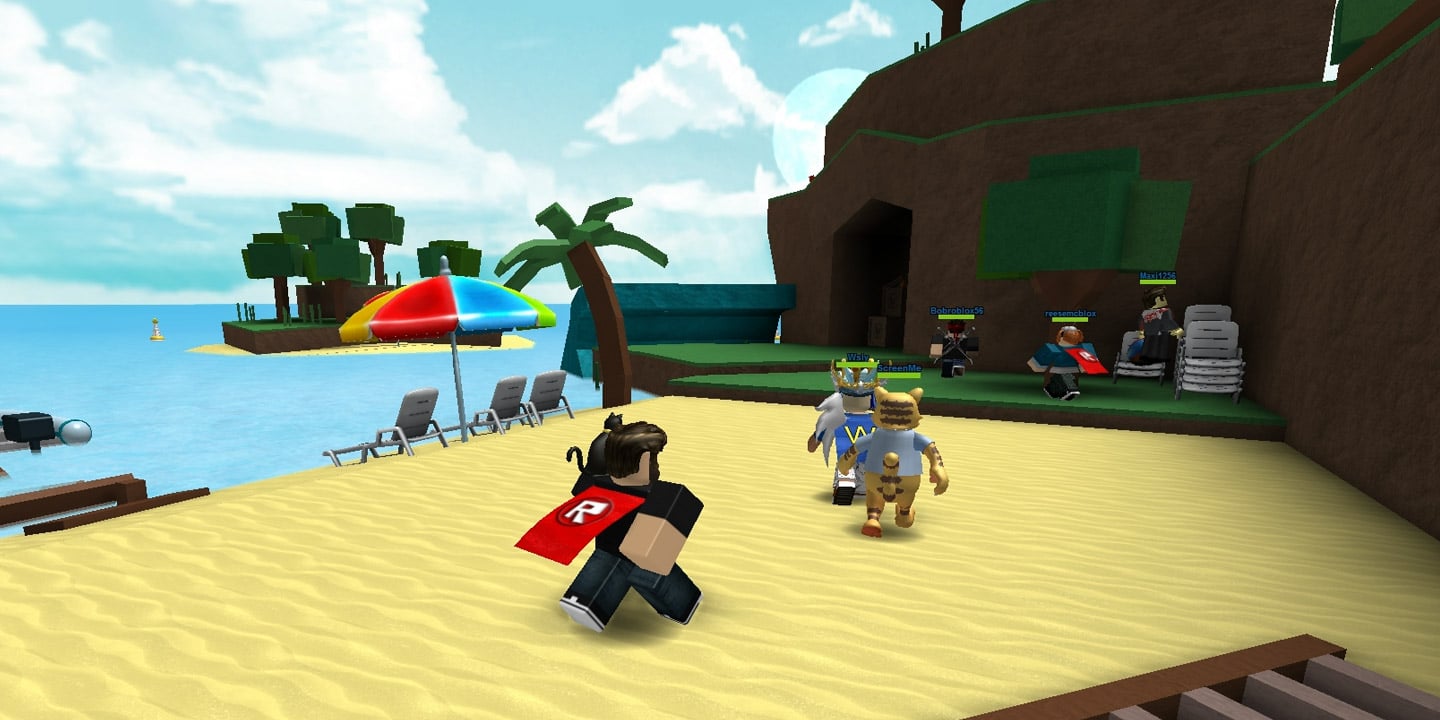 Platforms: Microsoft Windows, Android, Xbox One, iOS, MacOS, & Fire OS
Release Date: 2006
Roblox is a free-to-play online game that has millions of players worldwide. The game is similar to Minecraft in the sense that it's a sandbox game with a focus on user-generated content.
In Roblox, players can create their own games or play ones created by other members of the community. The game is divided into two main parts: the Studio, where players can create their own games, and the ROBLOX website, where players can play games.
Roblox is a game for players who adore the Minecraft formula of building a masterpiece from their own imagination. Just like Minecraft, the game excels in its social experience, allowing players to interact with each other in a safe and secure environment.
Another wonderful thing about Roblox is that it uses its own custom programming language, known as Lua. This allows players and would-be developers to create games with more creative prowess than any other game mentioned in this list, with the only one offering something close being Minecraft itself!
While Roblox is a great multiplayer experience, there are only a few single-player options. There are even a bunch of horror games you can play. So if you're looking for a game to play by yourself, the other games on this list may be better suited for you.
Terraria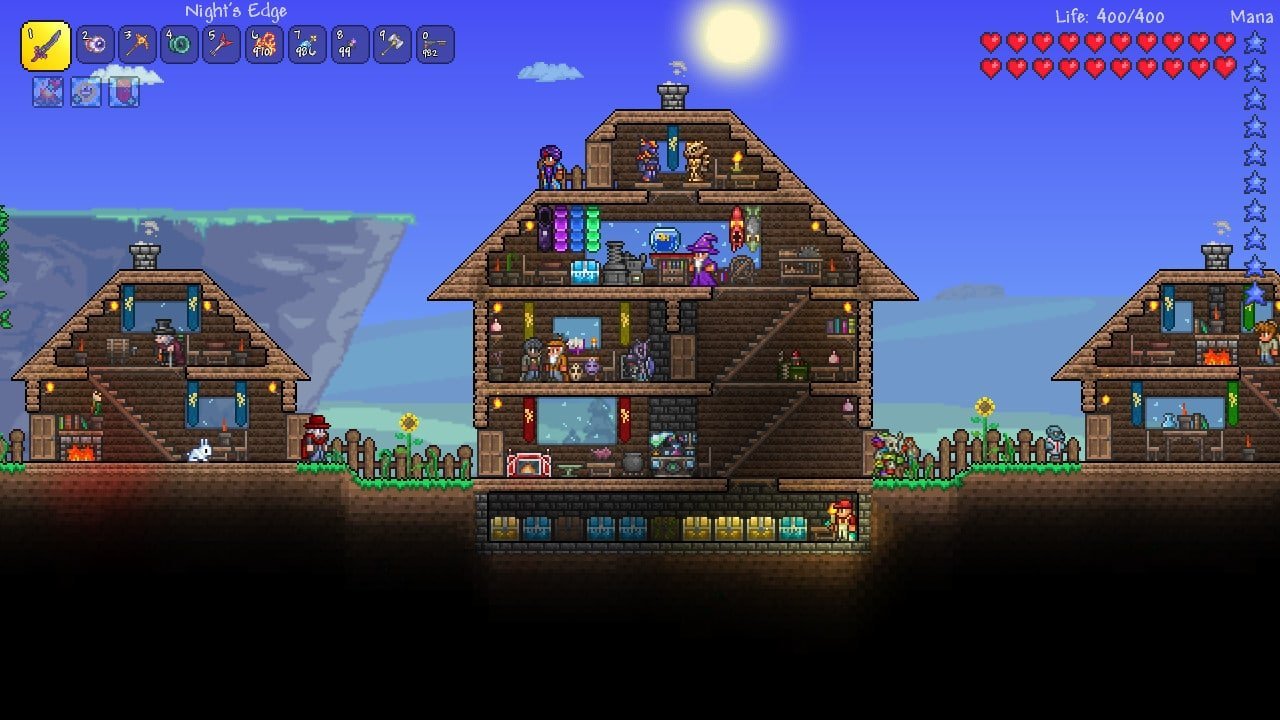 Platforms: Microsoft Windows, macOS (OS X), Linux, PlayStation Vita, PlayStation 4, PlayStation 5, Nintendo Switch, iOS, and Xbox One
Release Date: 2011
Terraria is a 2D action-adventure sandbox game that borrows many elements from Minecraft. The game encourages you to mine for resources, craft items, and battle challenging foes as you try to survive in a procedurally-generated world.
Like Minecraft, Terraria gives players a lot of freedom in how they want to play the game. The game has no specific end goal, granting you all the creative freedom to play the way you want. You can focus on building the biggest and best base possible, or go out and explore the many different biomes and caverns that the game has to offer.
Terraria is also home to a number of unique enemies and bosses, which help keep things interesting even if you've already put a good number of hours into the game. If you're looking for a game with a similar level of freedom as Minecraft, Terraria is definitely worth checking out.
No Man's Sky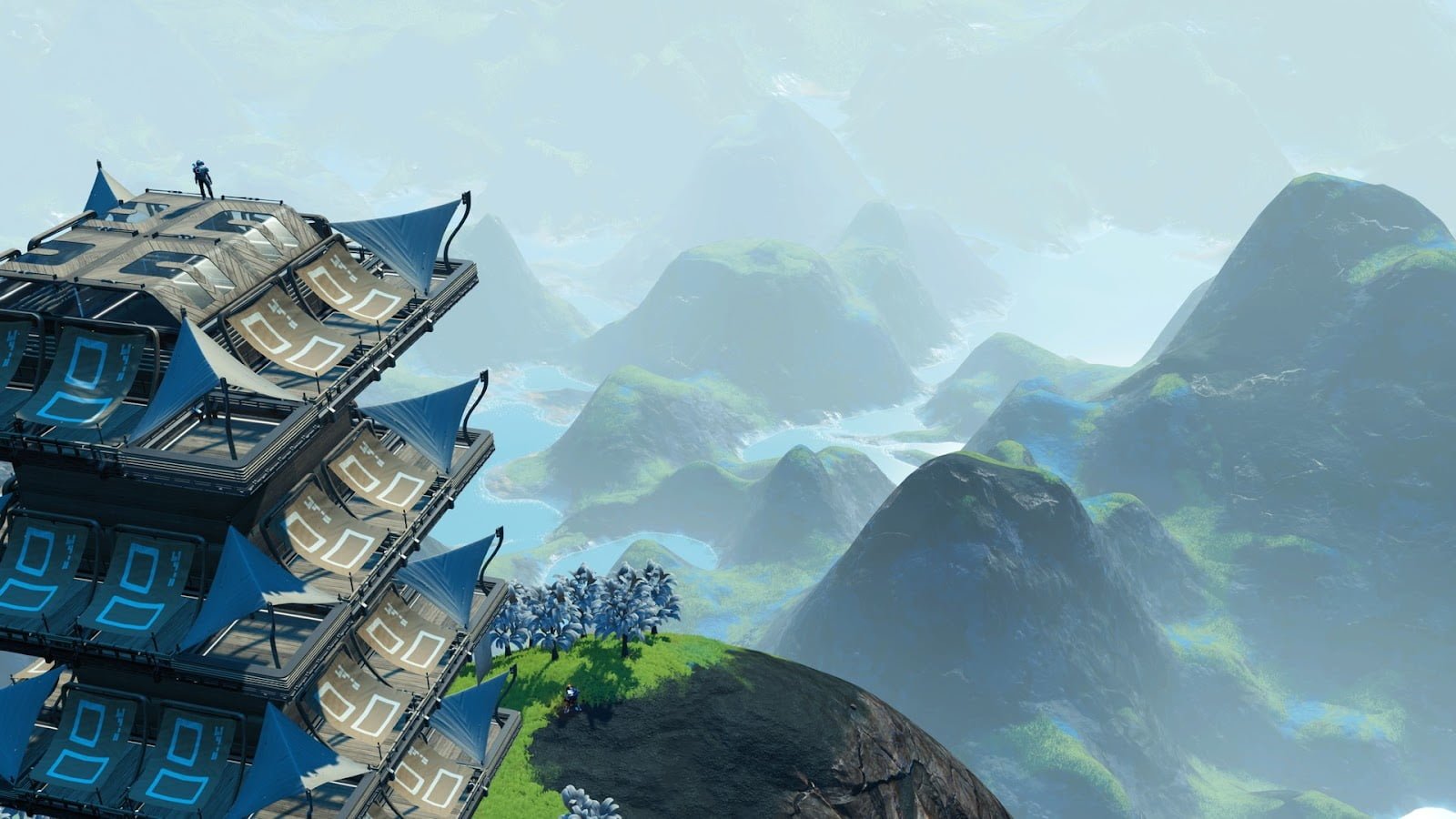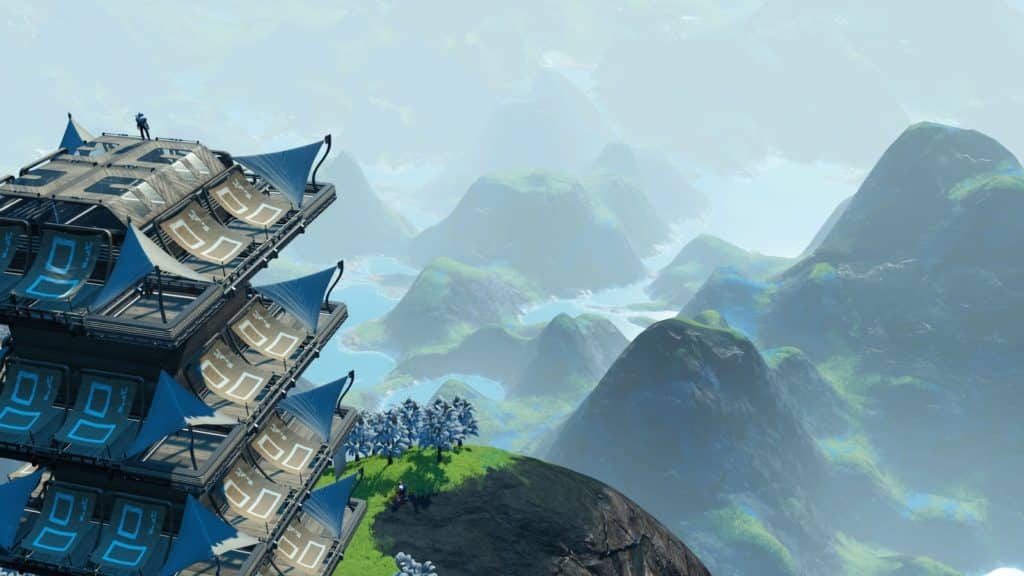 Platforms: Nintendo Switch, PS4/5, Xbox One, Xbox Series X/S & Microsoft Windows
Release Date: 2016
No Man's Sky is an ambitious space exploration game that allows players to explore a highly diverse and near-infinite universe. While the graphical fidelity between the two titles is light years apart, this game shares similarities to Minecraft in the sense that players can discover and manipulate resources to their own ends.
In No Man's Sky, players will mine for minerals and trade them with other spacefaring nomads, all while trying to upgrade their ship and equipment so that you can fulfill your mission to make it to the center of the universe.
The game boasts a nearly infinite number of planets and celestial bodies to explore, making it ideal for players who enjoy the more exploratory aspects of Minecraft. No Man's Sky also features a multiplayer mode, where you can team up with friends and fellow explorers to venture on an unforgettable space journey together.
The game did have a bit of a rocky start. It was absolutely horrendous on launch. If you played No Man Sky back when it was released and left with a bad taste in your mouth, I highly suggest going back to it. Overtime, Hello Games has added a lot new content and significantly improves the quality of the game.
LEGO® Worlds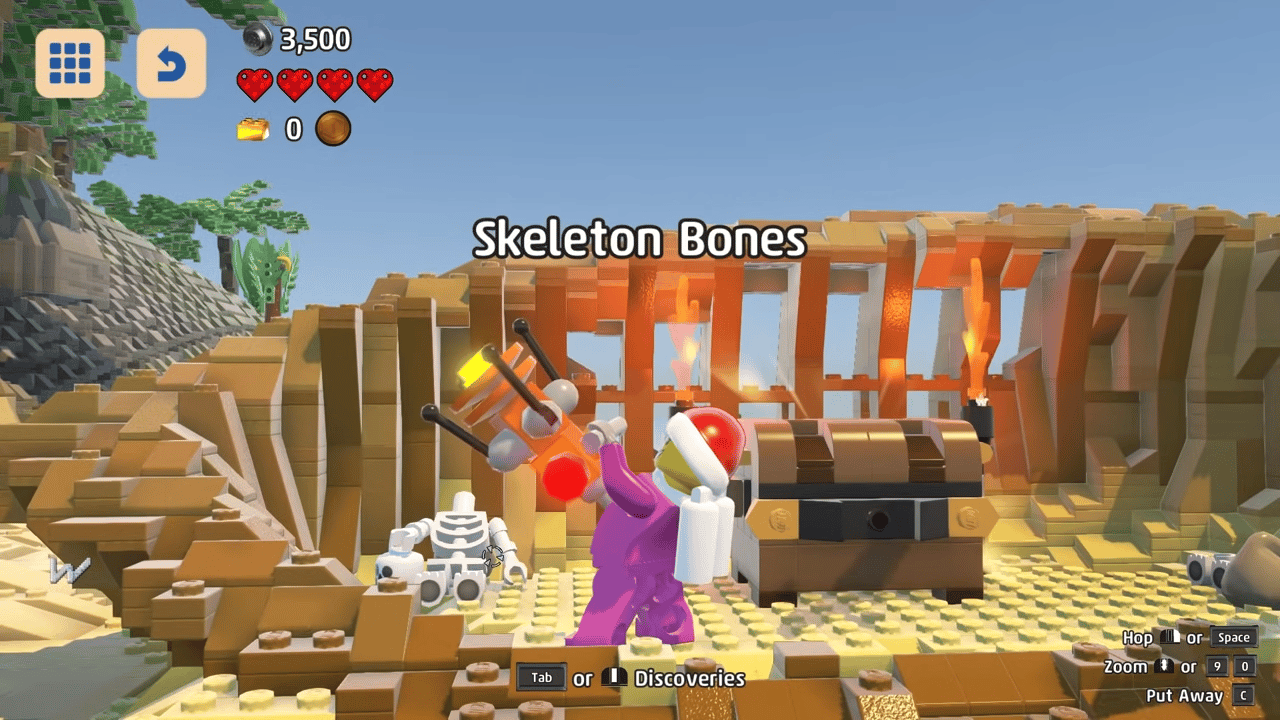 Platforms: Nintendo Switch, PlayStation 4, Xbox One & Microsoft Windows
Release Date: 2017
LEGO Worlds is a procedurally-generated sandbox game that takes place in a world made entirely out of LEGO bricks. The game was developed by TT Games and published by Warner Bros. Interactive Entertainment.
LEGO Worlds borrows a lot from Minecraft, most notably in its focus on creative building and exploration. The game differentiates itself with its charming visuals, a brick-by-brick editor tool, and prefabricated LEGO structures.
In the game, expect to unlock new discoveries, such as plants, fantastical creatures, and even vehicles as you explore the various biomes of LEGO Worlds. The game also features online co-op and competitive multiplayer modes, making it a great option for players who want to share their LEGO creations or play with friends.
Stardew Valley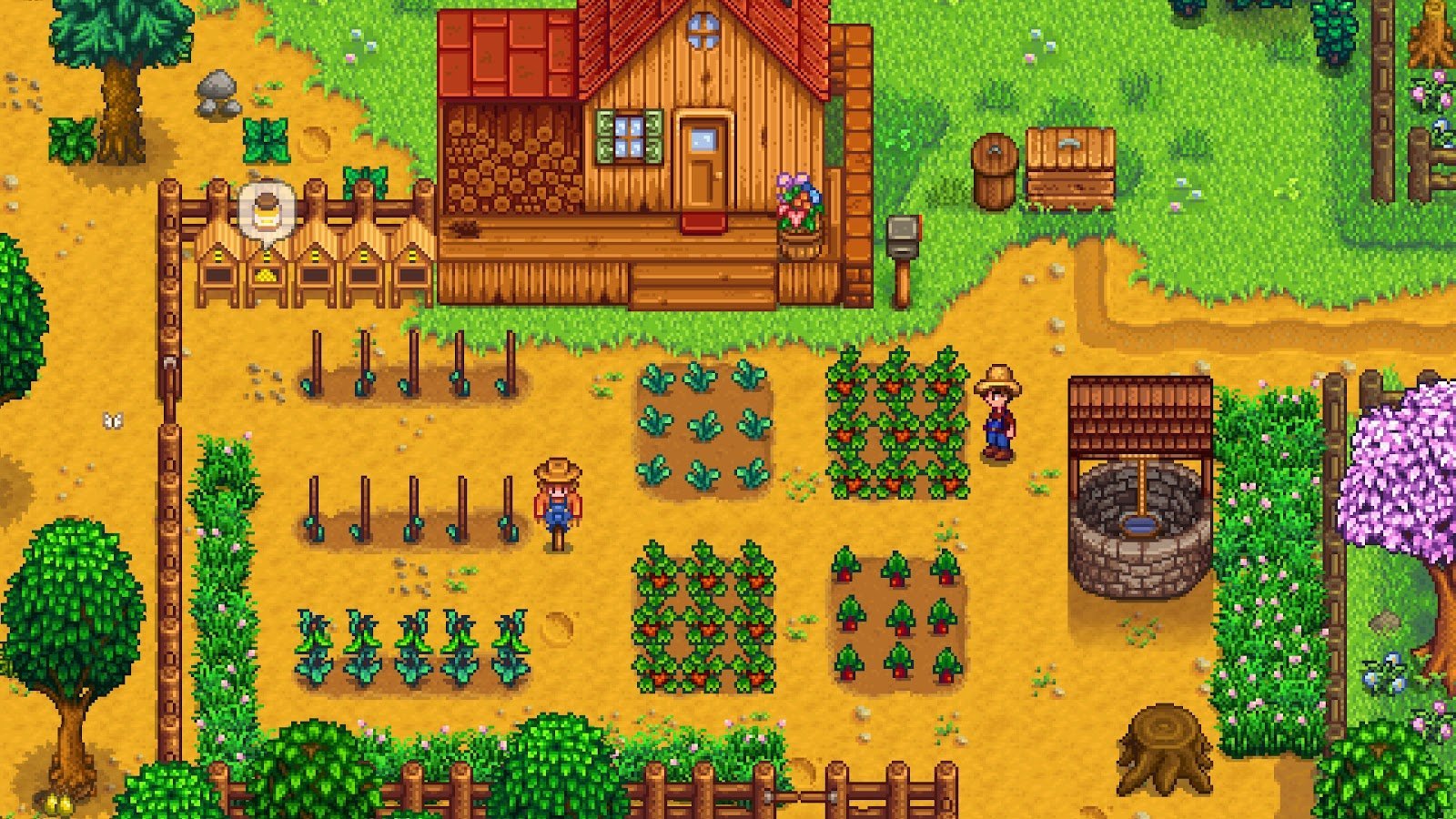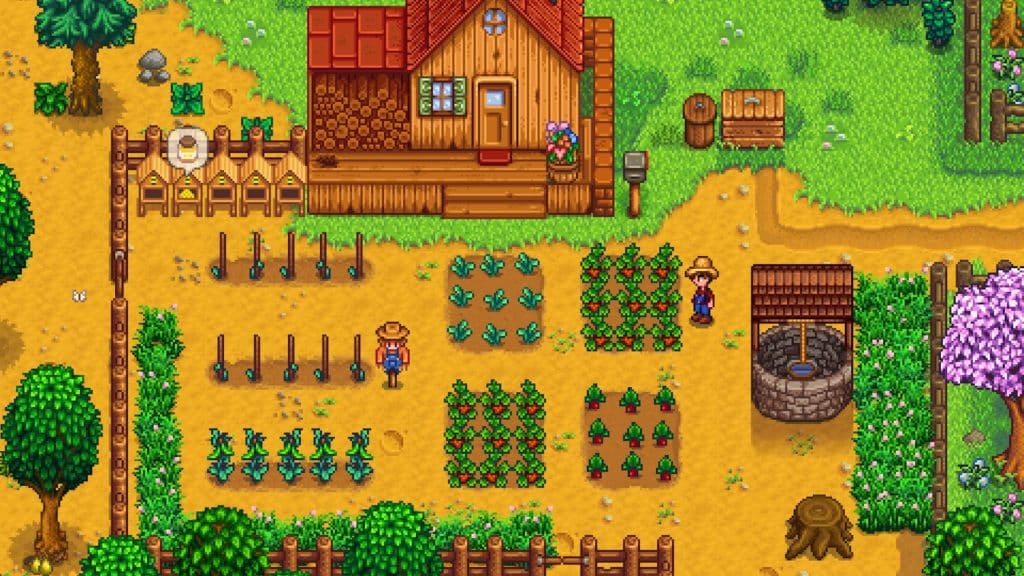 Platforms: Microsoft Windows, macOS, Linux, PlayStation 4, Xbox One, Nintendo Switch, PlayStation Vita, iOS & Android
Release Date: 2016
Finally, we have Stardew Valley, a cozy and idyllic farming simulator that has taken the world by storm ever since 2018.
The game is set in the fictional town of Pelican Town, where you take control of a character who has inherited their grandparent's farm. From there, it's up to you to decide how you want to spend your days.
As for things you can do, you can farm, fish, forage, mine, fight monsters, get married, and start a family. Stardew Valley may have less-than-stellar graphics and the same faces and layout across each playthrough, but don't let that fool you – the game is incredibly deep and will keep you occupied for hundreds of hours.
There's also a multiplayer component to Stardew Valley, which lets you invite up to three other friends to help you on your farm. If you're looking for a more light-hearted and relaxed game like Minecraft, Stardew Valley is something a delightful experience. We also have an article with a bunch of tips that newbies would definitely appreciate. If this is your first interaction with the game, we definitely recommend checking it out.
Colony Survival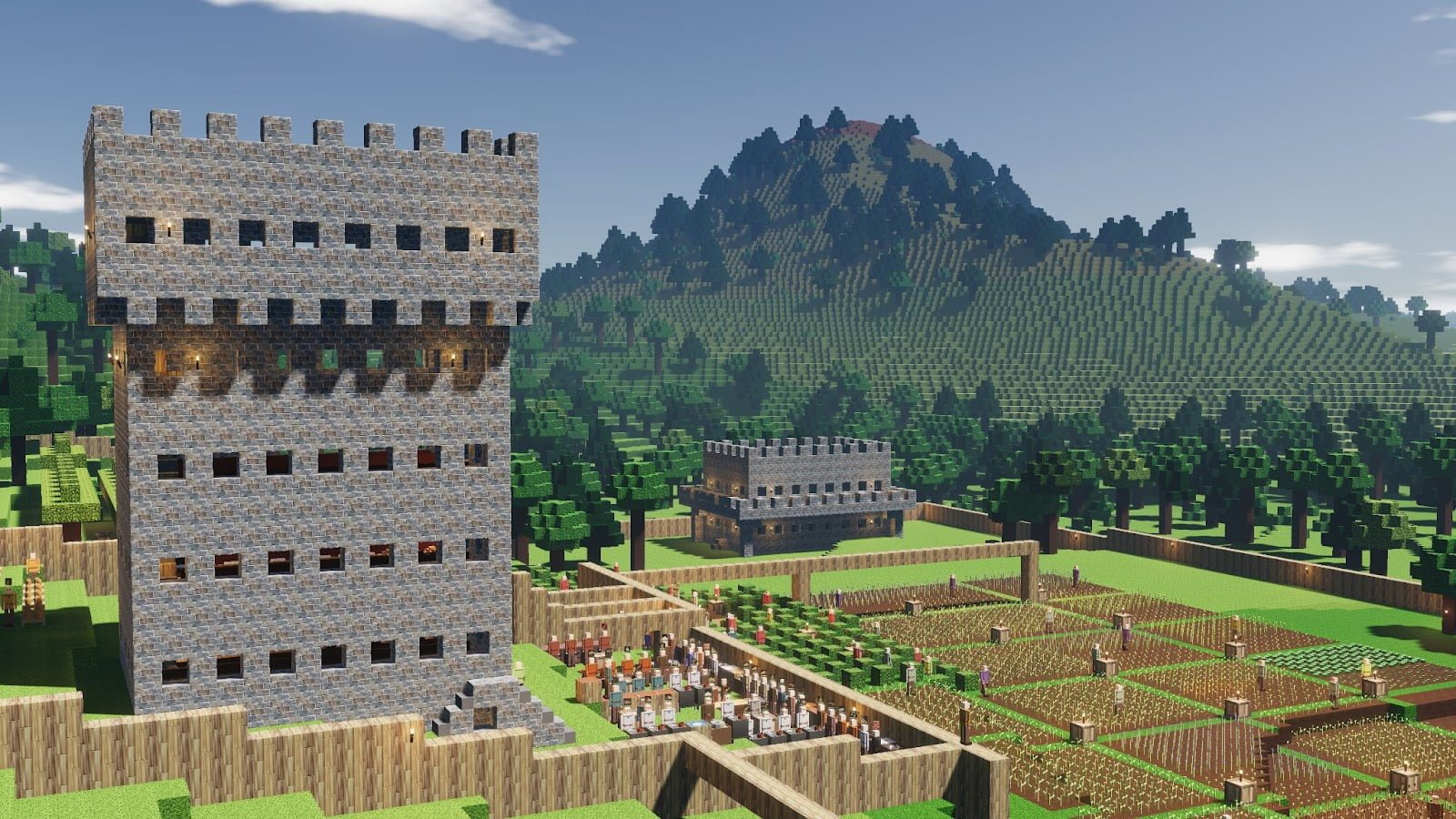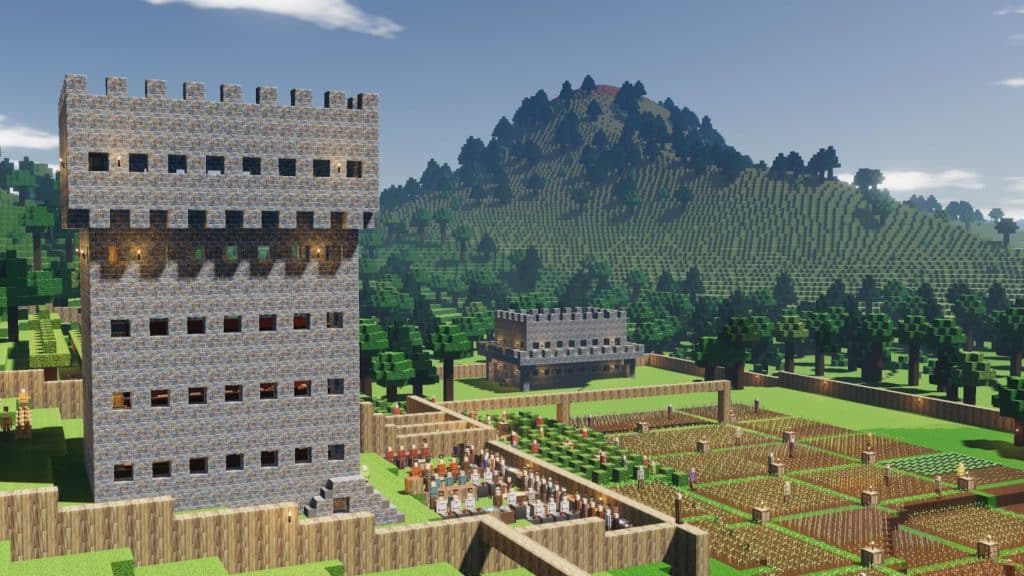 Platforms: Microsoft Windows, Linux, MacOS
Release Date: 2017
Colony Survival is a voxel-based strategy game that makes players manage their own colony of survivors. The game was developed and published by Pi Games, a two-man team.
In Colony Survival, players will need to mine resources, build structures, and defend their colony against hostile mobs that attack their base each night. The game features a day-night cycle, with the days used for gathering resources and upgrading material, and the nights used for fending off waves of enemies.
One of the unique aspects of Colony Survival is that your colonists will go about their daily lives even when you're not controlling them. This includes things like eating, sleeping, and working.
As your colony grows, you'll need to keep an eye on their happiness and health, as well as manage the resources that they need to survive. While the core gameplay is more sim-management than block-building, the graphical style and building mechanics are so similar it's impossible not to mention!
Eco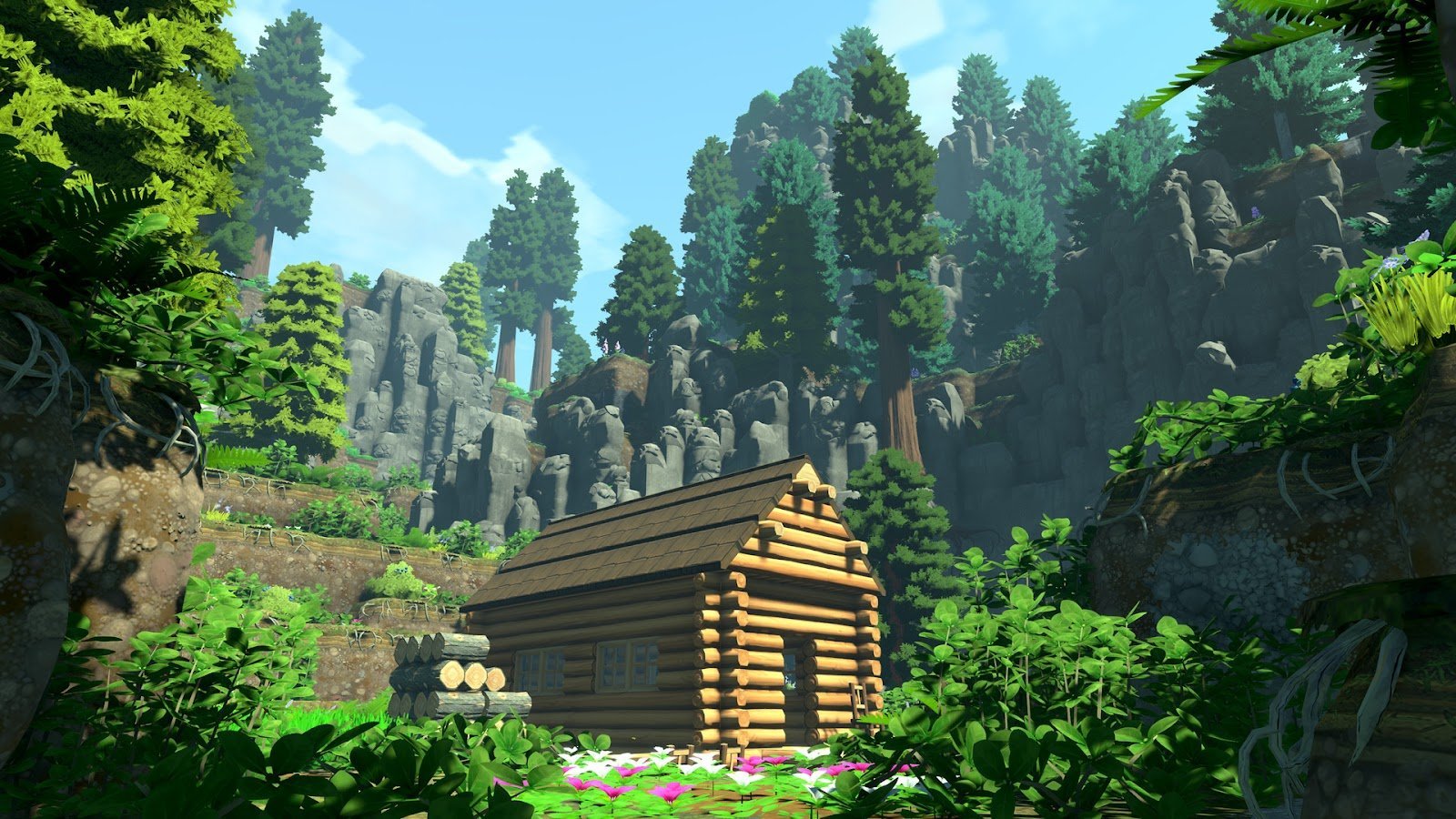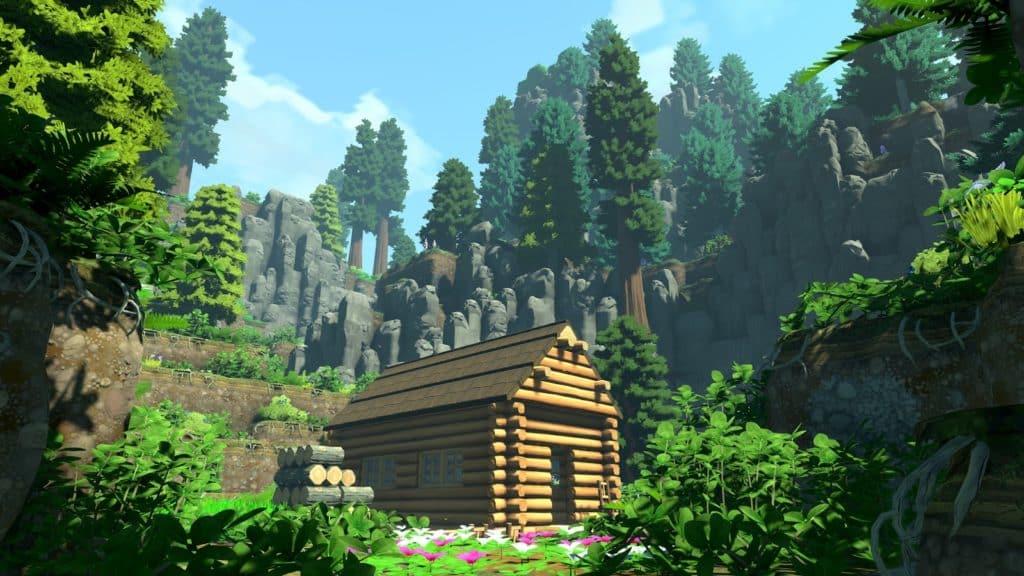 Platforms: Microsoft Windows
Release Date: 2018
Eco is an online multiplayer game that lets players work together to build a civilization in a shared world. However, unlike Minecraft, Eco is not as "free-form" as the popular sandbox game. Rather, it's a game that's all about balancing two elements: being robust enough to survive an inevitable meteor strike, and being careful enough to avoid damaging the ecosystem.
In Eco, players will be limited in the resources that they can gather, meaning that they need to be strategic in how they use them. The game places a strong emphasis on skill trees and encourages players to work together with their unique abilities.
Eco is still in early access mode, but it promises to be a deep and complex game that will require players to work together in order to survive and thrive. Don't let its early release fool you either; the game is packed with content that can last you many hours.
Dragon Quest Builders 2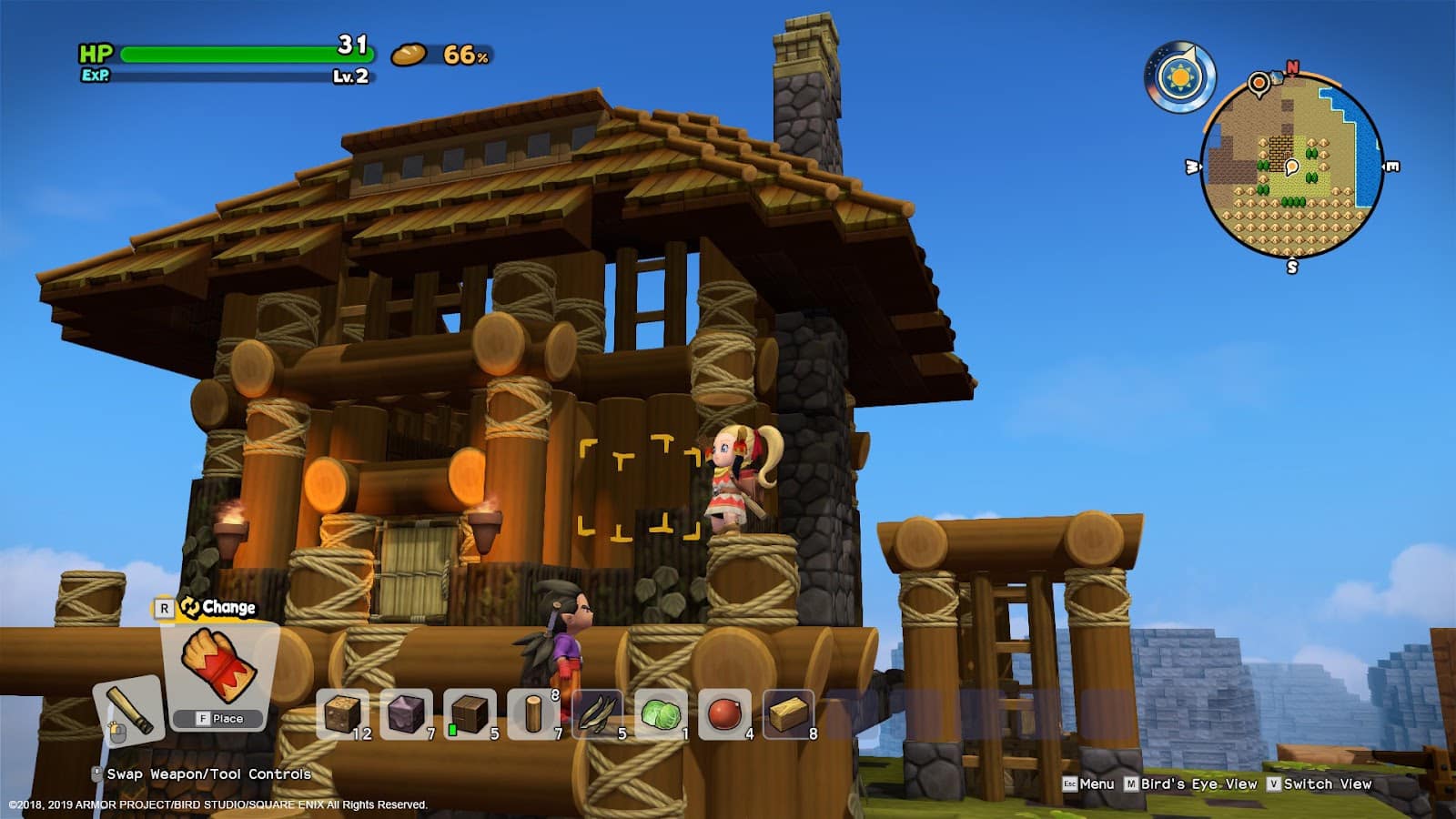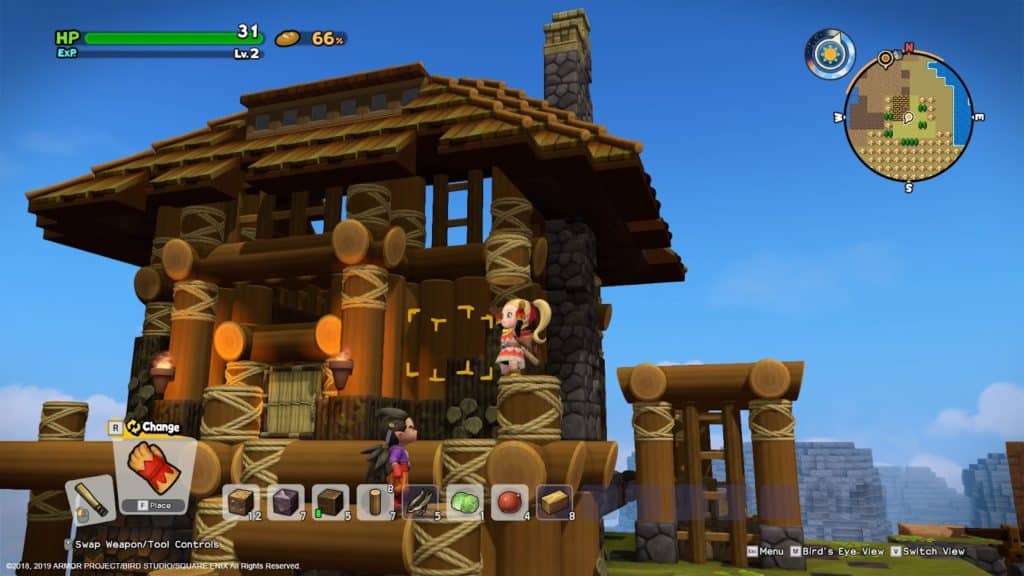 Platform: Nintendo Switch, PlayStation 4, Xbox One, & Microsoft Windows
Release Date: 2018
For the uninitiated, the mainline Dragon Quest games are popular JRPGs that feature turn-based battles in a light-hearted package. Dragon Quest Builders 2, on the other hand, is a non-mainline title that meshes elements from both the main Dragon Quest series and Minecraft.
The game is set in the swirling, rich world of Alefgard. Unlike the mainline series, this game features a robust sandbox mode that can be played by up to 4 people. There you can explore the world, gather and craft new creations, construct buildings, and battle fearsome enemies all in one.
The great thing about Dragon Quest Builders 2 is that it's constantly being updated with new content. The Steam version of the game includes a plethora of DLC packs, including (but not limited to) the Hotto Stuff Pack, Modernist Pack, and Aquarium Pack.
The Forest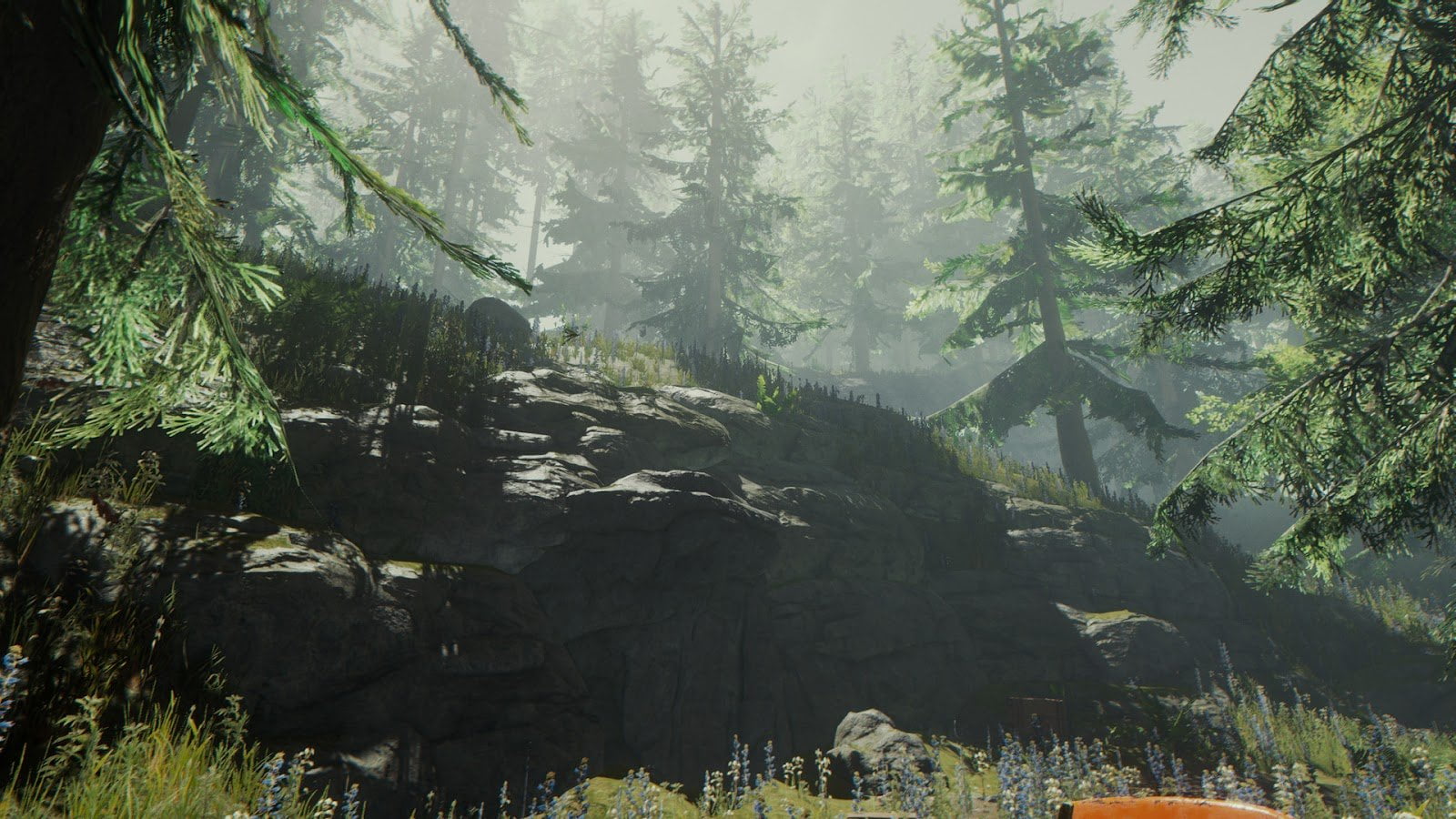 Platforms: Microsoft Windows and PlayStation 4
Release Date: 2014
Think of the Zombies in Minecraft chasing you in the dead of night, hungry for your flesh. That, in essence, is The Forest experience – only with much, much better visuals.
In all seriousness, The Forest is a first-person survival horror game that plays fairly similarly to Minecraft's Hardcore mode. But instead of facing zombies and Creepers, your character has to survive a cannibal-infested island.
Players will need to use their wits and resources in order to survive the night, as well as to find a way off the island. The game features a day-night cycle, with the nights being particularly dangerous as that is when the cannibals are most active.
Be warned, The Forest is a brutal and chilling game that isn't for the faint of heart. While it doesn't share the same building mechanics as Minecraft, it is a survival game that will definitely appeal to fans of the popular sandbox game who want to experience something hardcore.
Fortnite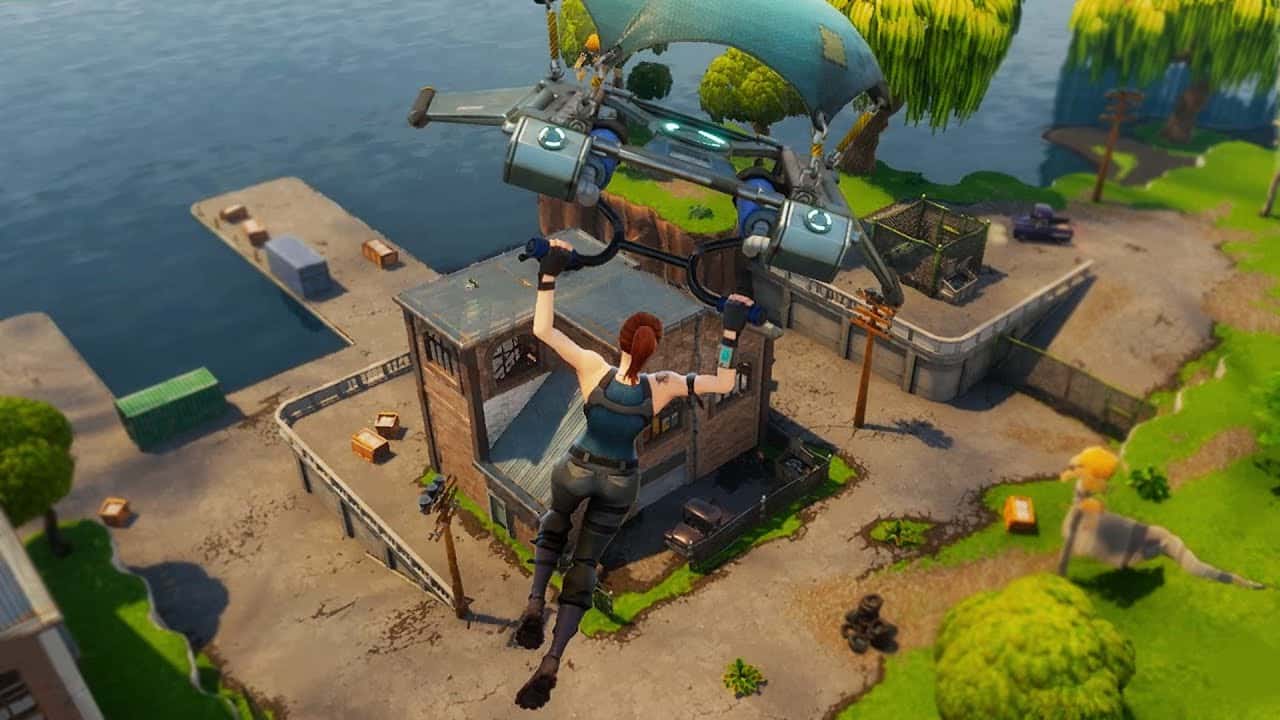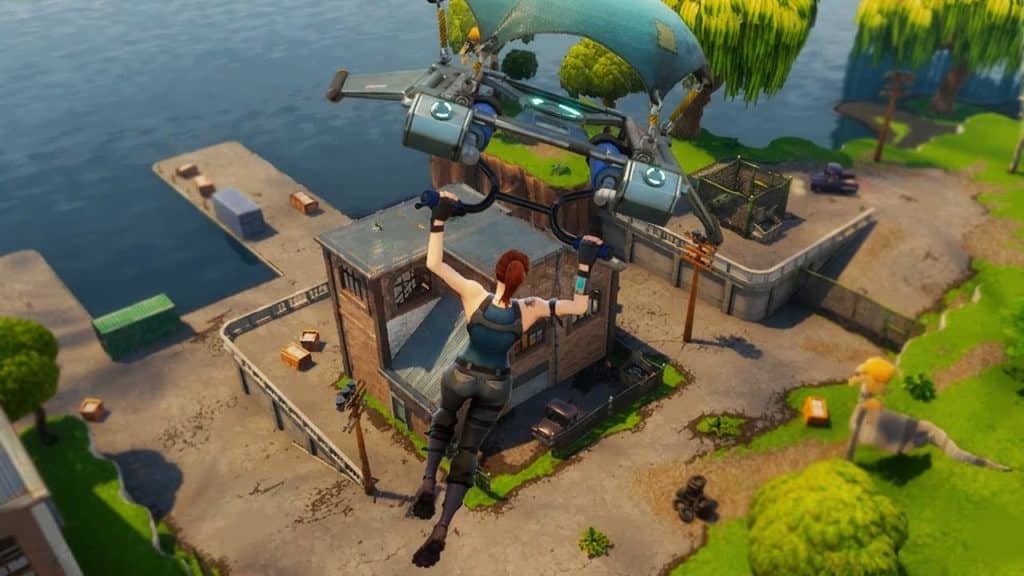 Platforms: Windows, macOS, Nintendo Switch, PlayStation 4, PlayStation 5, Xbox One, Xbox Series X/S, iOS, & Android
Release Date: 2017
Fortnite and Minecraft are two games that need no introduction. Aside from their wide popularity, one key feature that binds these two seemingly different games together is crafting.
In Fortnite, players will need to use the resources they've gathered throughout the map to create forts and traps to put themselves at an advantage against enemies. The winning objective in the game is to be the last person standing in a PvE arena.
Although the core gameplay loop of Fortnite is very different from Minecraft, the building mechanics are similar enough that fans of the popular sandbox game will feel right at home.
Besides, countless Minecraft servers implement battle royale gameplay into the game, so you don't need to stray too far if you're looking for something new!
Do you have a favorite game like Minecraft that didn't make the list? Let us know in the comments below!