Are you a gamer looking for the best browser? Well, look no further. Here are our picks for the best gaming browsers.
Browsers are our main access point to the internet. We use them daily to search the web, watch videos, communicate with friends, among many other things. It's an integral part of any PC, and it's one of the applications that everyone has on their PC.
There are a ton of web-based games that you can play with friends right from your browser. It's even possible to play triple-A titles on your browser through the use of various cloud gaming services.
Nowadays, having the best browser installed is a must if you want to enjoy your browser-gaming experience. Here are our picks for the 5 best gaming browsers.
Opera GX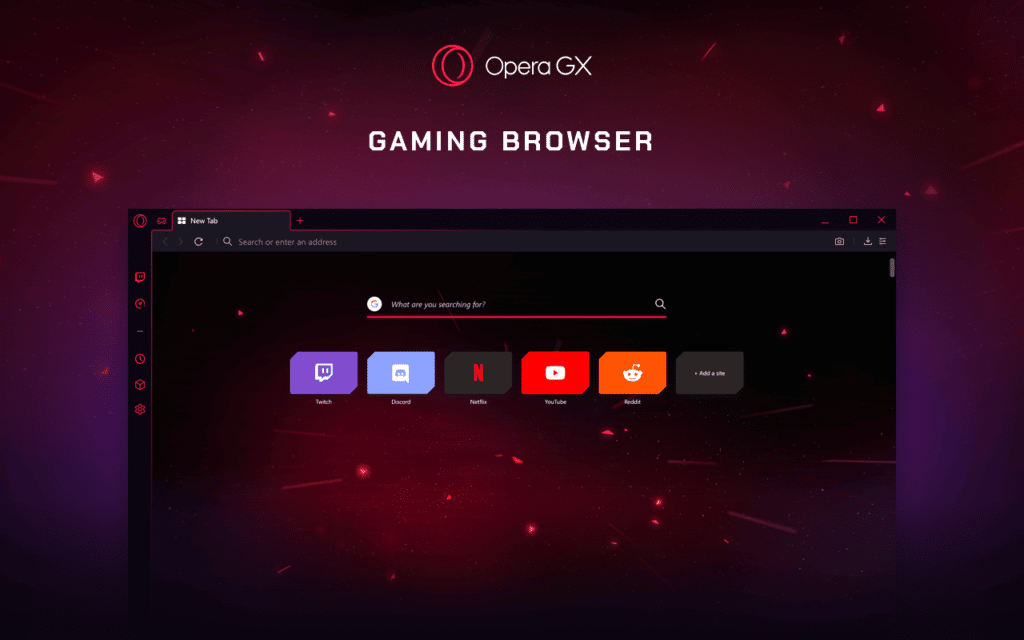 Starting off our list is the Opera GX browser. It's a special version of the Opera browser that has been around since 1995. Opera GX was released in 2019 as the world's first gaming browser and has added many new features since then.
It offers a ton of different features that no other browser support. It has built-in limiters for CPU, RAM, and Network functions, allowing you to limit Opera GX's resource usage and leave more for your game.
Additionally, it also has the GX corner where you can get free games and find the best deals, integrated Twitch support, so you never miss a stream, and built-in Discord functionality. You can listen to music using the best Discord music bots right from Opera GX's sidebar.
Opera GX also supports light and dark modes, custom themes, and other fun additions to your sidebar like a player, different messengers, and pinboards.
Finally, it has some built-in privacy features like a free VPN and an integrated adblocker. Opera GX is definitely one of the best gaming browsers out there and is available for PC and mobile use.
Vivaldi
Vivaldi is a fast and feature-packed browser that gives users control over their browsing experience. It's a "You" first browser and focuses on giving users the features and privacy settings they need.
You can customize the interface from a very minimalistic look to a full-on tab fiesta. Vivaldi also allows you to sort tabs by stacking them into two different levels to easily keep track of all the open tabs you have.
You can open 5 of the best NFT games to play and stack them in one level, and then have messengers, YouTube, and other social sites on another. The possibilities are endless and can be adjusted to your gaming or work needs.
Vivaldi also has built-in features for taking notes, screen captures, and image properties. You can also view tabs in split-screen, use mouse gestures, and add custom macros that can help when gaming.
It's also a very privacy-based browser with an ad and tracker blocker to ensure that you always have privacy. You can also choose or create your own themes to match your gaming setup. It's available for PC, mobiles and is also tablet-friendly.
Brave Browser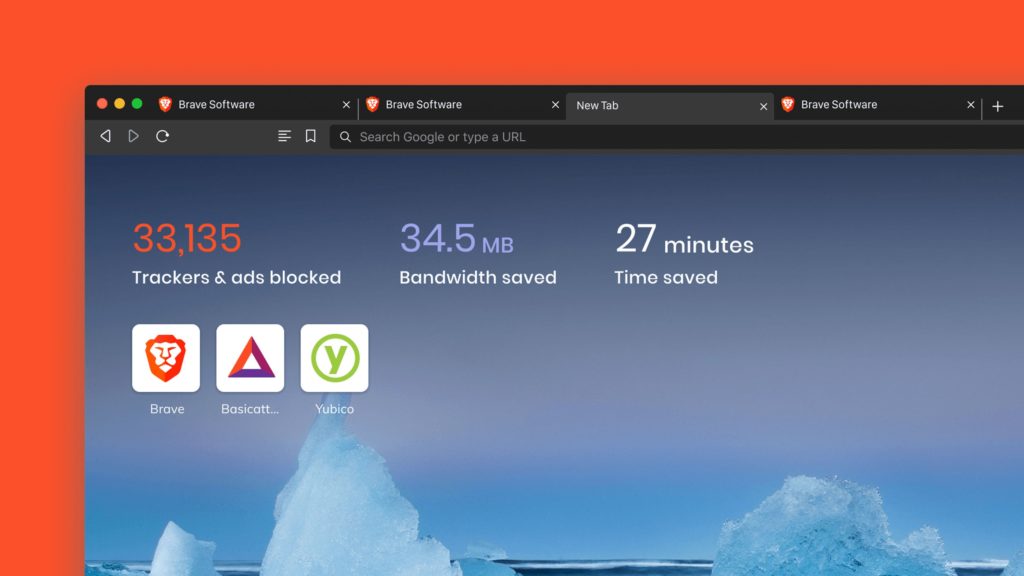 Brave is another unique privacy-based browser. It's one of the only browsers in the world that allow you to earn some crypto just by browsing and using Brave.
It is around 3x faster than Google Chrome because it blocks ads and trackers, allowing websites to load faster. It also has a built-in counter for how many trackers and ads Brave has blocked, the bandwidth you saved, and the time saved.
Aside from its privacy features, it also has crypto-focused features. Brave allows you to earn some BAT or Basic Attention Tokens just by simply using the browser. It automatically shows you ads and pays you with BAT at the end of the month.
Additionally, it also has cards for some of the top crypto-trading sites like Binance, FTX, and Crypto.com. Using these cards, you can connect your accounts and easily buy or monitor crypto from Brave.
Brave is one of the best gaming browsers, especially if you are into NFT games like Axie Infinity. One of its main downsides is that its customization options are limited. The default backgrounds are beautiful, though. You can also use an extension to customize your theme since Brave supports extensions from the Chrome Web Store.
Mozilla Firefox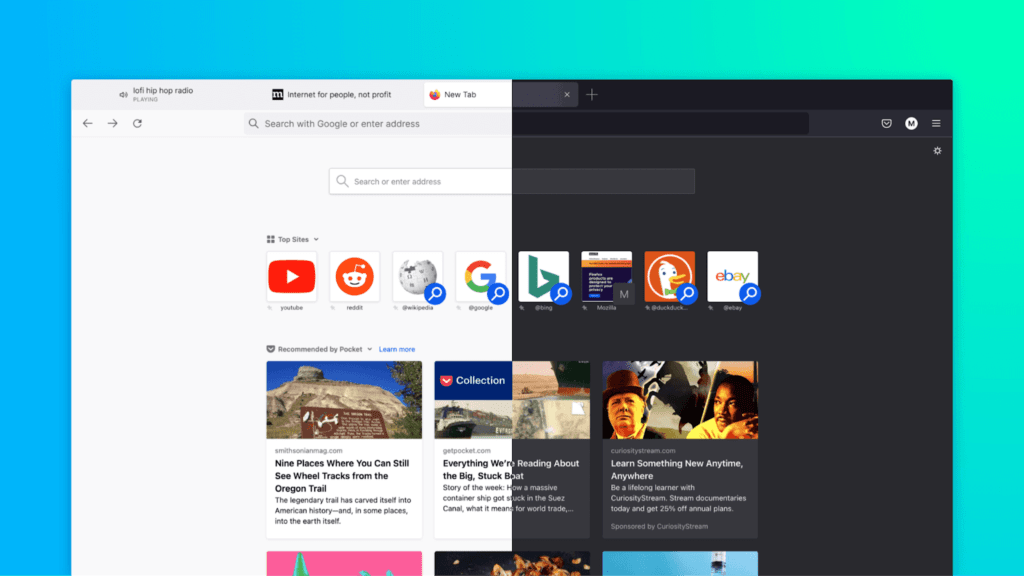 The next browser on this list is Mozilla Firefox. It's one of the top browsers in the world and is trusted by millions of people. It's a great open-source browser that values your privacy and secures your personal information.
It blocks third-party cookies, ads, autoplay websites, and trackers. It also has individual protection reports, a built-in password manager, and breached website alerts. It's great for privacy purposes and keeps you hidden and protected.
Mozilla Firefox allows you to choose from different themes, dark mode, and a library of extensions to choose from. It also has a built-in screenshot tool and a picture-in-picture mode which allows you to watch videos or streams while browsing.
Firefox is a great gaming browser that you can use to play some of the best free aim trainers straight from your browser. It's been around for years and is definitely suitable for regular and gaming use.
It's available for download on PC, android, and iOS devices. It can also easily sync between your devices, allowing you to switch from your PC to your phone with ease.
Google Chrome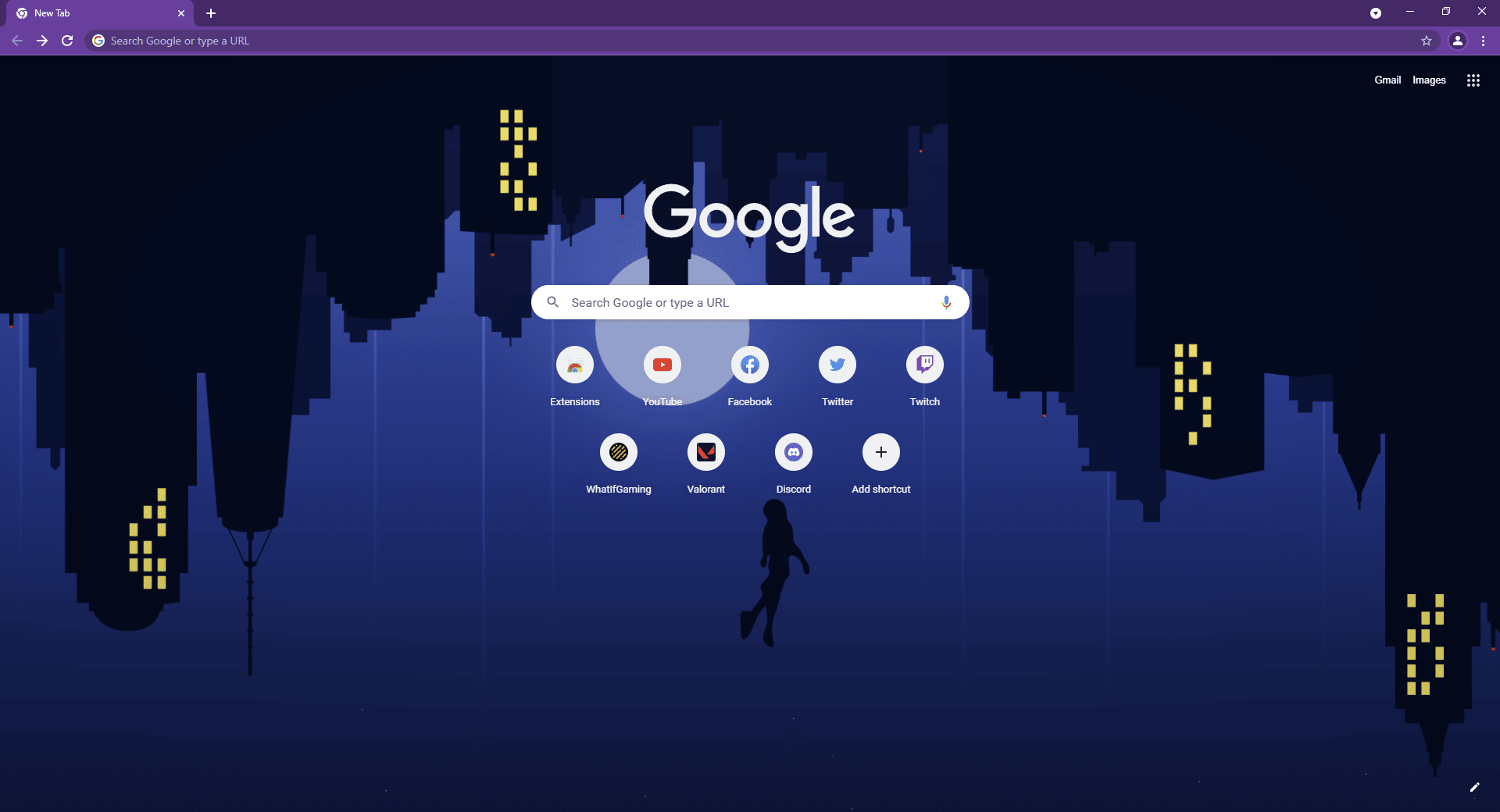 Finally, we're down to the last pick. It's no surprise that Google Chrome is on this list because it's the most popular browser in 2021. Billions of people worldwide use Google Chrome as their main browser, and that number just continues to grow every day.
Google Chrome is probably the most accessible browser that offers many different features that are suitable for gamers and regular people.
It's highly customizable with different themes and backgrounds to choose from, or you can even create your own. Google Apps are integrated into the browser and can help you manage your different schedules and messages.
Chrome also has support for a wide variety of extensions found on the Chrome Web Store, which can further enhance your browsing experience.
Google Chrome will be the best browser for you to play triple-A games on cloud-based gaming services like Google Stadia. Additionally, Google Chrome is also a great browser for you if you make money with games and are a content creator or streamer.
You can't go wrong when choosing Google Chrome as your gaming browser. Most people find that Chrome is more than enough for their daily browsing needs.
Conclusion
All these browsers have their own unique features that can complement a gamer's lifestyle. Browsers have come a long way, today most are feature-packed and full of customization options. At the end of the day, it all comes down to personal preference and comfortability.
Check these gaming browsers out and let us know which one you think is the best gaming browser to use.