The best part about the open-world fantasy game Genshin Impact is its beautifully designed characters. Many video games with multiple playable characters tend to have difficulty differentiating each character from the other; you end up with a game where everyone looks alike. This is not the case for Genshin Impact.
So sit back, grab some popcorn, and prepare to drool over our top picks for the hottest male characters in Genshin Impact. And don't worry, we won't judge you for having a crush on a video game character…we all do it!
Gorou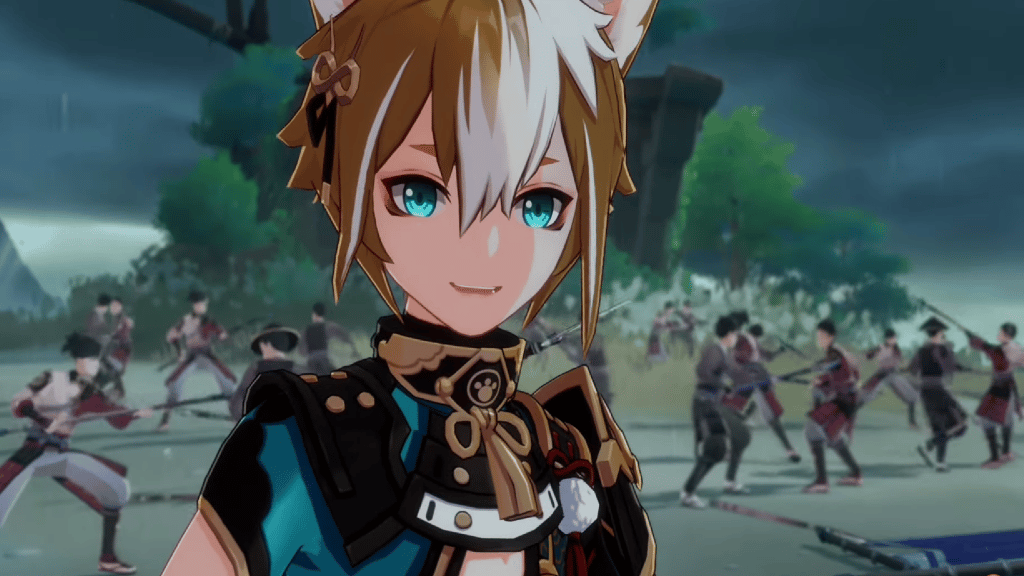 Element: Geo
Weapon: Bow
Gorou is a 4-star Geo bow user whose bravery knows no bounds. He is the reliable General of the Watatsumi Armor and answers to Sangonomiya Kokomi. As a support character, Gorou uses his skills to buff the carry's DEF and Geo DMG, making him ideal for teams with a Geo carry.
This Geo character is fairly easy to build and doesn't require a lot of investment. Conveniently, when he reaches C4, he can heal active party members through his Elemental Burst. What else can't he do?
Kaeya
Element: Cryo
Weapon: Sword 
One of the first characters the travellers met in the game, Kaeya Alberich, came out on 28th September, 2020. Since then, he has remained one of the most beloved characters in the community.
Kaeya is a 4-star Cryo Sword user. Despite his relatively simple and easy-to-use kit, he's one of the most powerful Cryo characters out there. Surprisingly enough, he is also one of the most capable sword fighters available in Genshins line up of characters and can also dish out massive Physical DMG. This makes him versatile and a fun character to use in your teams.
Tartaglia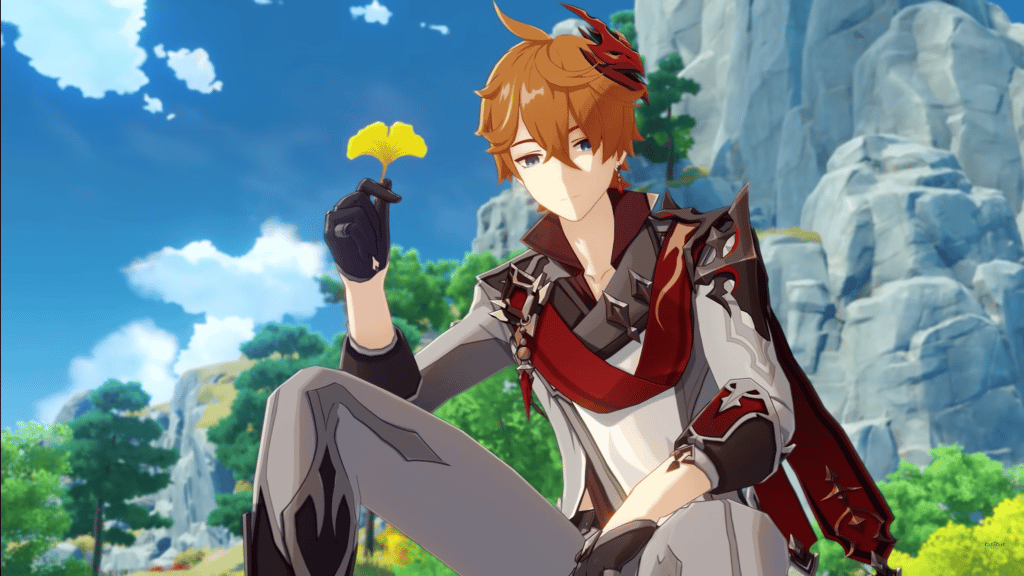 Element: Hydro
Weapon: Bow
Next is none other than everyone's favourite Fatui Harbinger, Tartaglia or Childe. As the Eleventh Fatui Harbinger and the youngest one at that, Tartaglia thrives in dangerous situations and loves thrilling battles. He's a Hydro 5-star who fights with a bow.
Tartaglia has a unique fighting style because he's one of the only characters in the game that can switch from Melee to Ranged attacks through his Elemental Skill. His fighting animations are smooth, and he deals tremendous damage in-game.
Albedo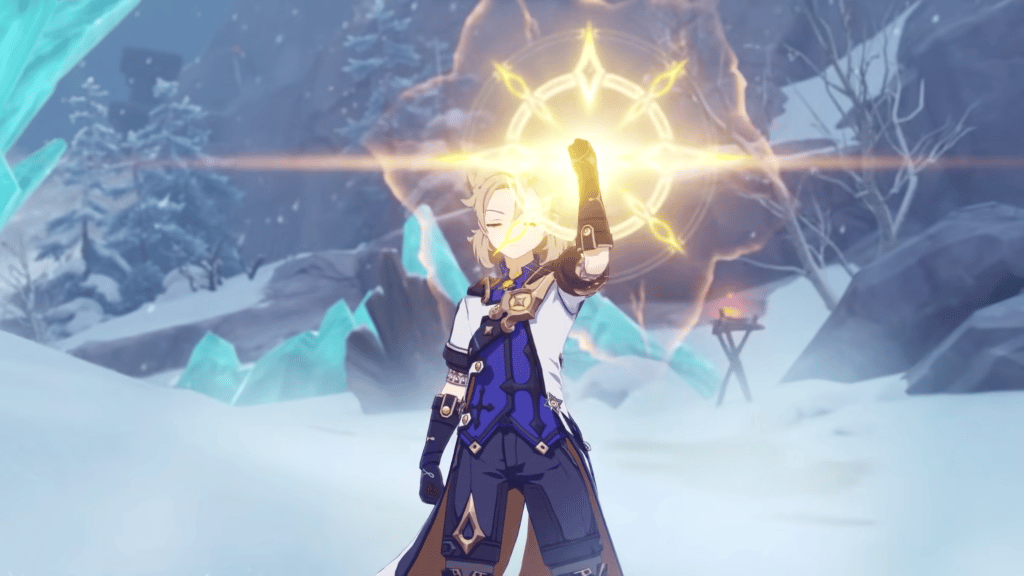 Element: Geo
Weapon: Sword
As a synthetic human created from a powerful Alchemist, Albedo lacks human interaction skills. You can say he's trying his best to be human. The 5-star Geo character works as the Chief Alchemist of the Knights of Favonius. In battle, he fights with a sword and acts as a support to his teammates.
Albedo was released on December 23, 2020, and he has had one banner rerun since then. His Elemental Skill makes exploring Teyvat a breeze as he can place an elevating Geo construct on the ground. At C0, Albedo shines as a support and a sub-DPS.
Venti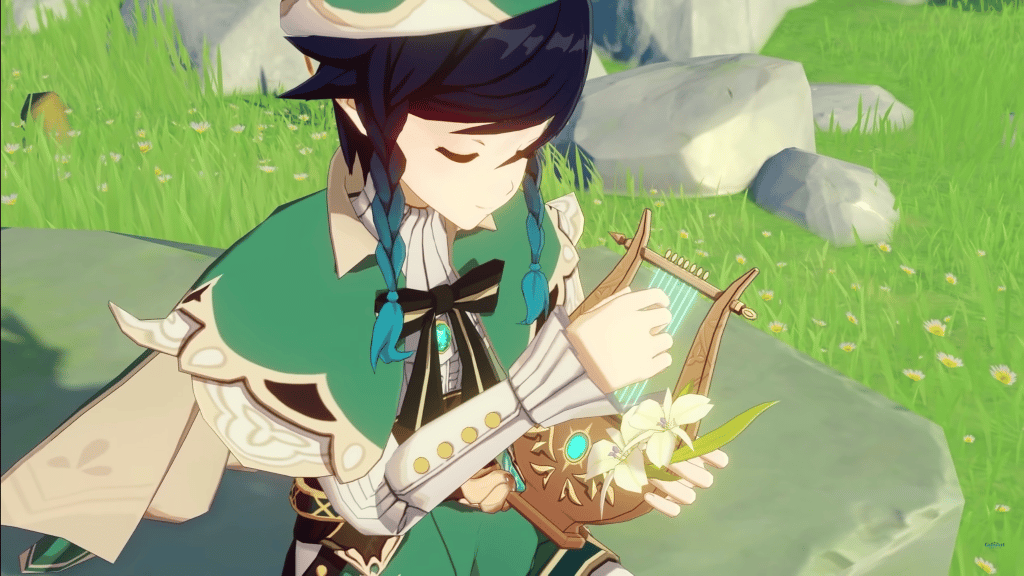 Element: Anemo
Weapon: Bow
Despite being the mortal vessel of the Anemo Archon Barbatos, Venti doesn't carry himself as you'd expect a high deity would. Venti's a tone-deaf free-spirited bard who spends his days drunk on wine. However, in battle, he's a powerful 5-star Anemo bow character with skills that make fighting mobs much easier.
Whether you play Venti as a sub-DPS or support, he can dish out massive damage even at C0. He first became available on September 28, 2020, as the first 5-star introduced in Genshin Impact.
Arataki Itto
Element: Geo
Weapon: Claymore
It's not surprising if the rambunctious crimson oni Arataki Itto picked a fight with a group of kids in any child's game. Itto is a playable 5-star Geo character that wields a massive Claymore. He's best played as the main DPS in any party, especially in one with multiple Geo characters.
The Arataki Gang leader has a high Base CRIT Rate and an Elemental Skill that taunts enemies, making him ideal as a team's main damage dealer. Itto first came out on December 14, 2021, on the Event Banner Oni's Royale. He hasn't had any banner reruns and won't have one any time soon.
Cyno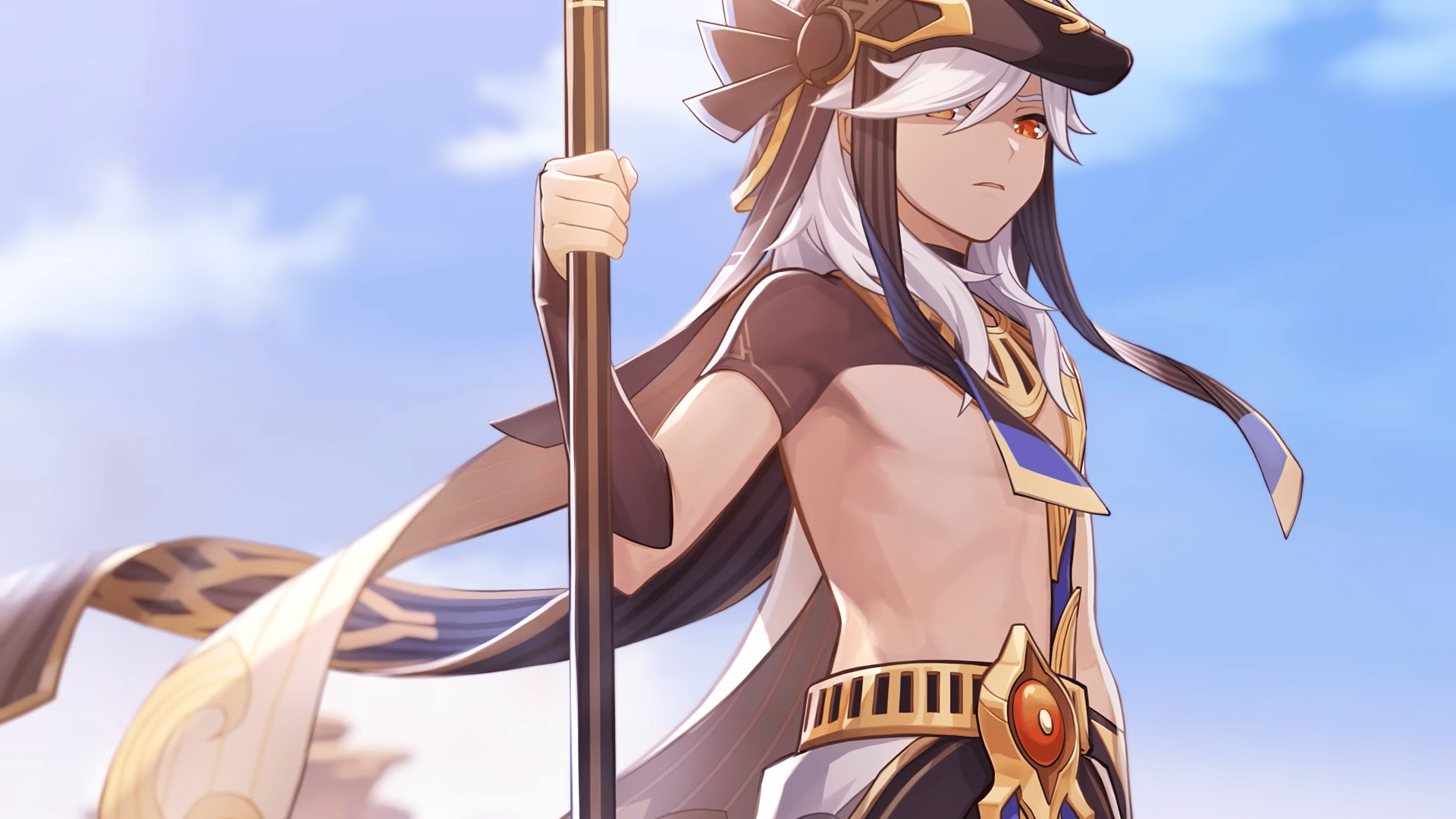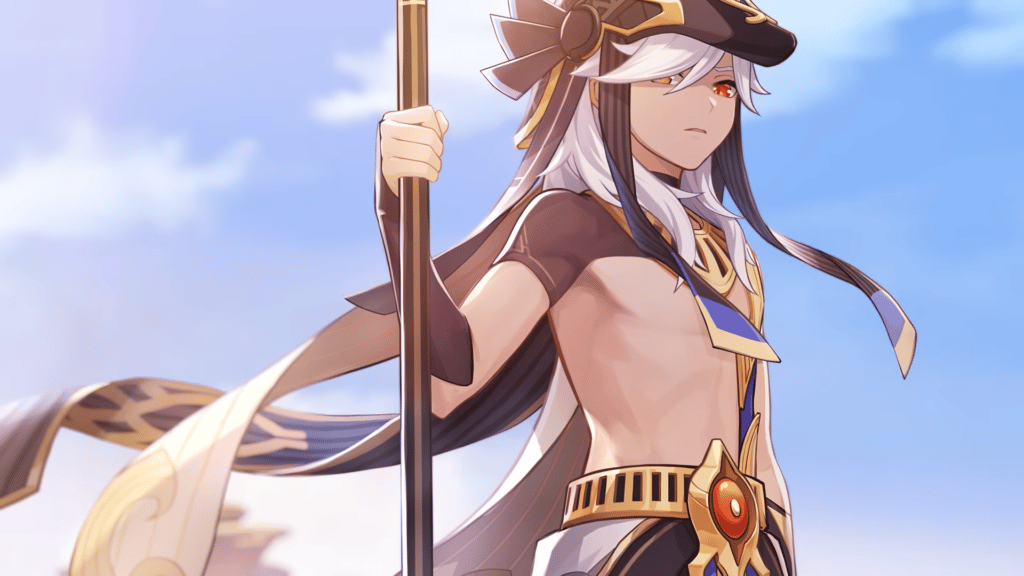 Element: Electro
Weapon: Polearm
Cyno is Sumeru Akademiya's General Mahamatra charged with keeping tabs on the scholars who use knowledge unjustly. He doesn't hesitate to strike down the unjust and is rightfully feared among those who have done wrong.
The character has a high-scaling Elemental Burst that is further empowered by his passive talents and Elemental Skill that vaporises enemies. He was first released on September 28, 2022, on the event banner Twilight Arbiter. Since then, he has been featured once again in Genshin's update 3.5.
The Wanderer (Scaramouche)
Element: Anemo
Weapon: Catalyst
SCARAM.. *ahem* The Wanderer, We have been waiting for this character to bless our accounts on 7th December 2022 and the release of Genshin Impact's version 3.3. Now that he is here, the character does not disappoint.
The Wanderer is a playable 5-star Anemo unit that just so happens to be capable of flight and coalescing the winds of Teyvat into razor-sharp blades at his enemies. Oh, and he kicks a black-hole into your face when you piss him off. That's about it.
Tighnari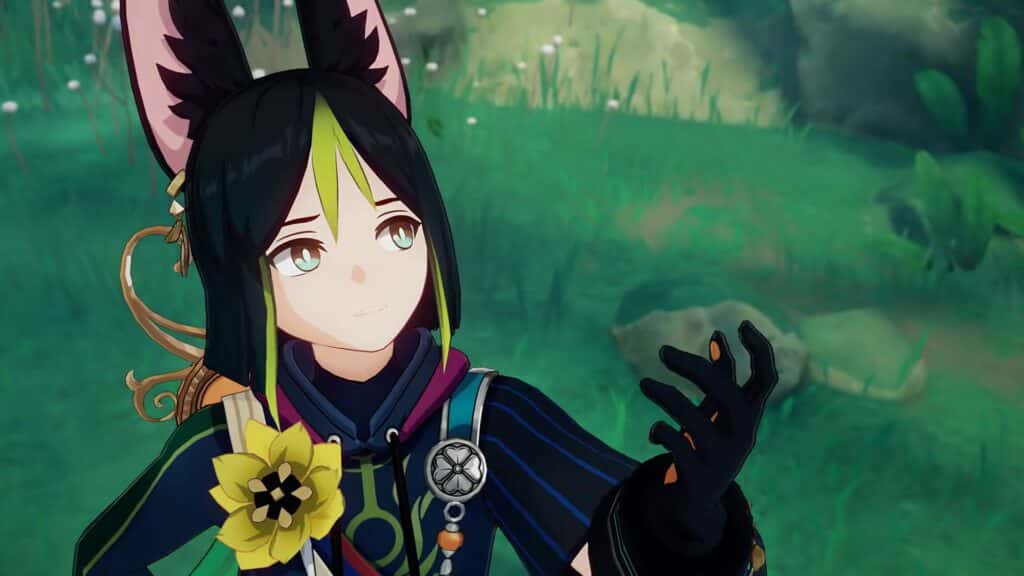 Element: Dendro
Weapon: Bow
One of the most lovable ears characters in the game, Tighnari was the first Dendro character (not counting the traveller) to be released. He arrived in version 3.0, on August 24, 2022, alongside Collei. Tighnari is an exceptionally powerful 5-star bow user whose arrows deal massive Dendro DMG.
His arrows are made up of incredibly tough tree branches from the surrounding forests of Sumeru. In combat, his arrows can strike his enemies multiple times and can deal insane amounts of DMG per shot.
Al-Haitham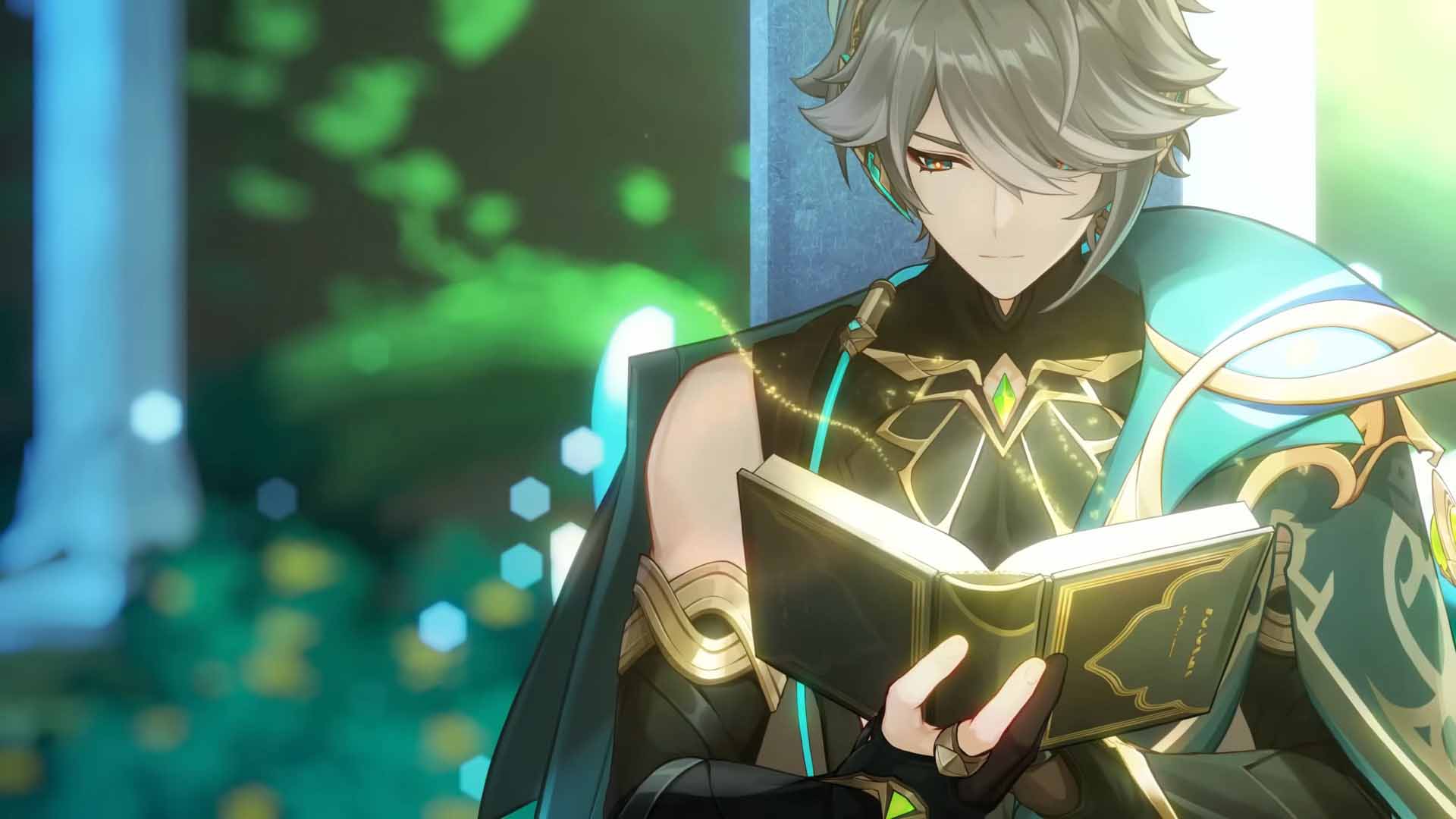 Element: Dendro
Weapon: Sword 
The Akademiya's scribe, Al-Haitham, is one of the most prominent characters in Sumeru. He was released in Genshin Impact's update 3.4, on January 17th 2023 and was an instant hit amongst Dendro fans.
Al-Haitham has a projection attack similar to Xingqiu (also on this list), and a Dash/Slice Elemental Skill/Burst mechanic that is quite similar to Keqing's combat abilities. Nevertheless, travellers can make good use of the character for his refreshing Dendro DPS capabilities.
On that note, we encourage all travellers to pull for any character they want, and not think too much about the meta or what "everyone else thinks". It is your account, and your time invested. Just try to have fun eh?
Xiao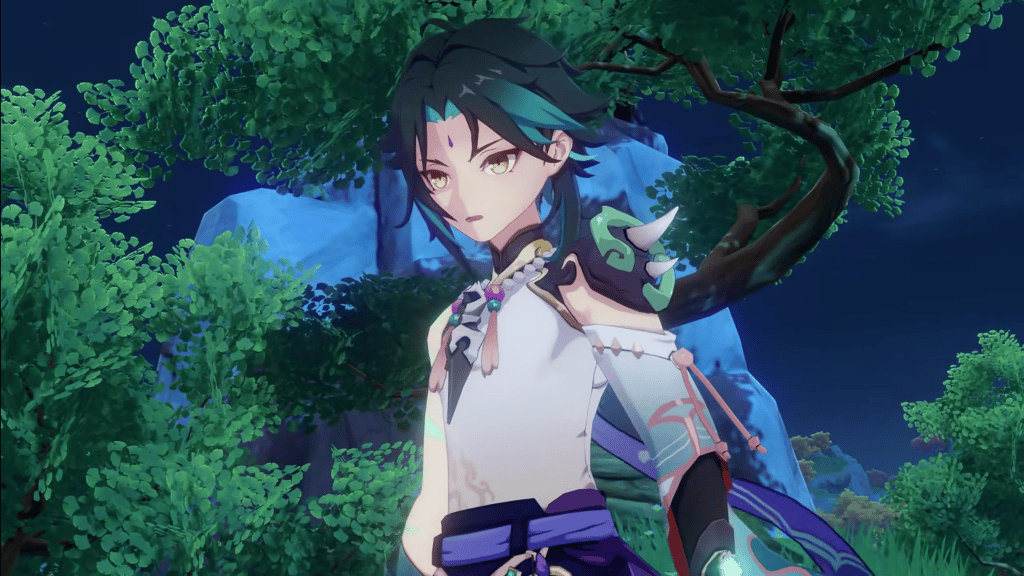 Element: Anemo
Weapon: Polearm
Xiao, or Alatus, is the silent protector of Liyue commissioned by Morax to fend off evil spirits that plagued the city. The powerful adeptus is a playable Anemo 5-star character that fights with a polearm. Xiao's playstyle involves rapid up and down motion that can nauseate some players.
If the Traveler is in need, you can expect Xiao to be there in a heartbeat. No one truly knows what the mysterious adeptus does in his free time, but it's safe to say that you'll never find him hanging around crowded areas. Xiao is a powerful main DPS on-field that relies heavily on close-range attacks.
Xingqiu
Element: Hydro
Weapon: Sword
Xingqui is an irreplaceable 4-star Hydro sword character that sits high up in the leaderboards at C6. Since he's a 4-star with multiple methods of bringing home, it's not difficult to get him to his highest constellation. The young man has a chivalrous heart and comes from a dignified family. He enjoys reading books and spending time with his best friend Chongyun.
Xingqui has a high ATK speed, an Elemental Skill that reduces DMG, and an Elemental Burst that applies Hydro. He excels in teams with Pyro carries like Hu Tao, Diluc, and Klee. His main role in battle is a sub-DPS that constantly sets up Hydro reactions for his carries. If you haven't built your Xingqui yet, this is your cue to get farming!
Bennett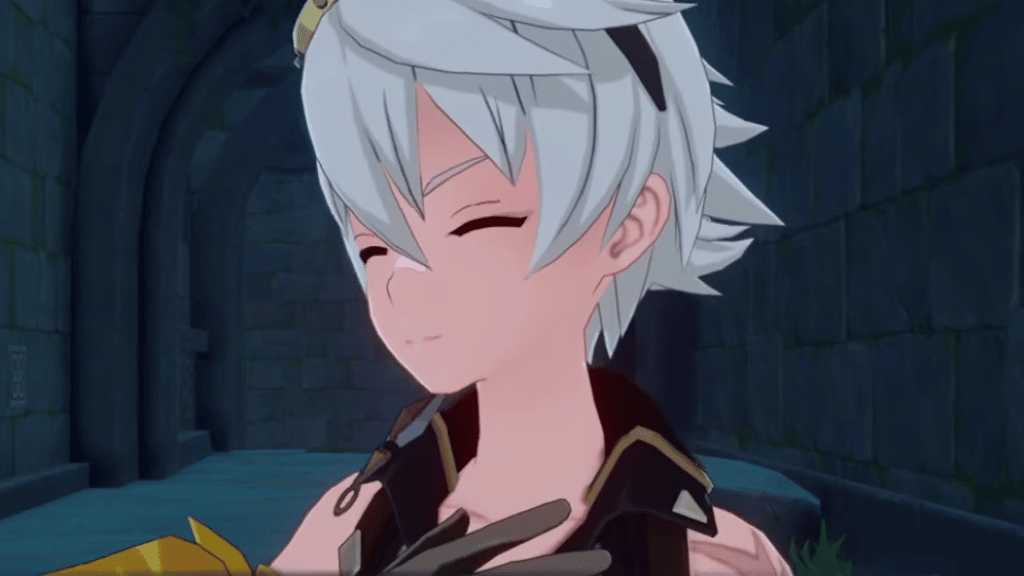 Element: Pyro
Weapon: Sword
Although Bennett thinks he only brings misfortune to those around him, he's arguable the most powerful 4-star support character that buffs, heals, and deals damage. When Bennett was a baby, he was discovered by an elderly Mondstadt Adventurer. Benny founded Benny's Adventurer's Guild but stands as the sole member.
Like Xingqui, it is more convenient and easier to get Constellations for the young adventurer. Bennett is a powerful support character because all of his skills are useful in any team setting. As a versatile support character, Bennett brings more fortune than he thinks he does.
Kaedehara Kazuha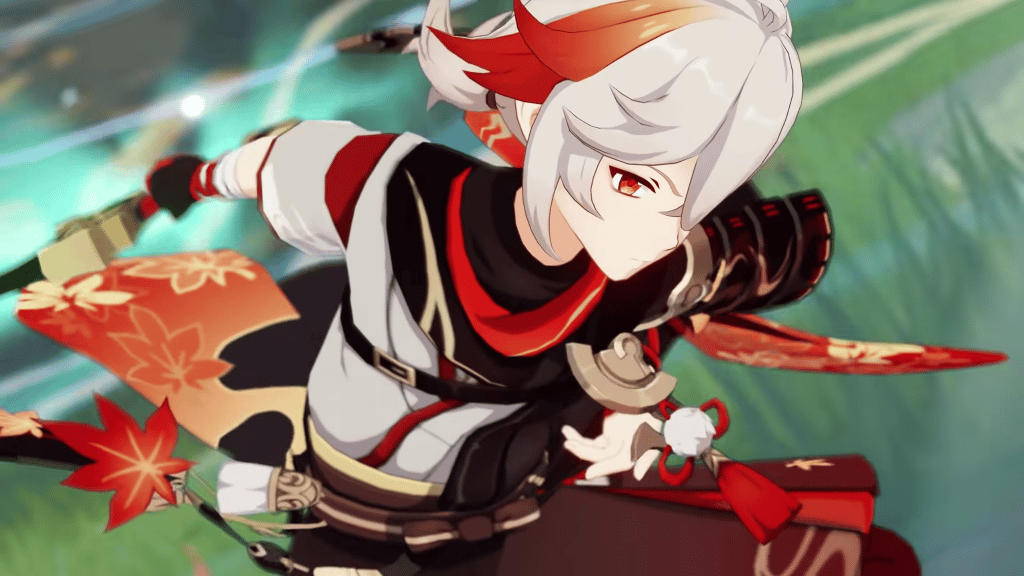 Element: Anemo
Weapon: Sword
When Kazuha first came out, many Travelers didn't think he'd be a powerful character and skipped his banner. Sadly, they were wrong. The wandering samurai consistently stays on the top of the leaderboards for his powerful yeeting abilities and damage focused on Elemental Reactions.
Kazuha is a gentle samurai who loves poetry, wields an Anemo vision, and fights with a sword. Before joining The Crux, he dedicated his life to the well-known Kaedehara Clan. As a sub-DPS or support, Kazuha proves that he's an invaluable unit.
Zhongli
Element: Geo
Weapon: Polearm
Even if the 5-star Zhongli gets his skills nerfed and moves down the leaderboard, he'll probably not lose his position as the best in many Genshin Impact players' hearts. Zhongli has a Geo vision and wields a polearm. In battle, he utilises his skills to support his teammates.
Although he works as the consultant for the Wangsheng Funeral Parlor, Zhongli's also the current mortal vessel of the Geo Archon, Morax. Zhongli has a powerful shield that can withstand almost all enemy attacks. His Elemental Burst has a large AoE and even petrifies enemies. There's nothing to hate about the Geo Archon- he's the perfect package and one of the best Genshin boys!
Conclusion
Any Genshin character ranking articles are always under a lot of scrutinies. It's hard to conform to one list as multiple factors are involved, and new updates tend to change these lists.
What do you think of our ten best Genshin Impact male characters? Do you agree or think a character deserves to be higher up? Let us know down in the comments below!