Here at WhatIfGaming, we've covered the best female GTA Online outfits made by the Grand Theft Auto community. For this article, we've found only the best GTA 5 Online outfits of 2023 to impress every player you meet. From iconic movie characters to comic book heroes, this list has everything you need. Read to the end for our most iconic outfit at number 1!
Without further ado, let's get dressed!
Patrick Bateman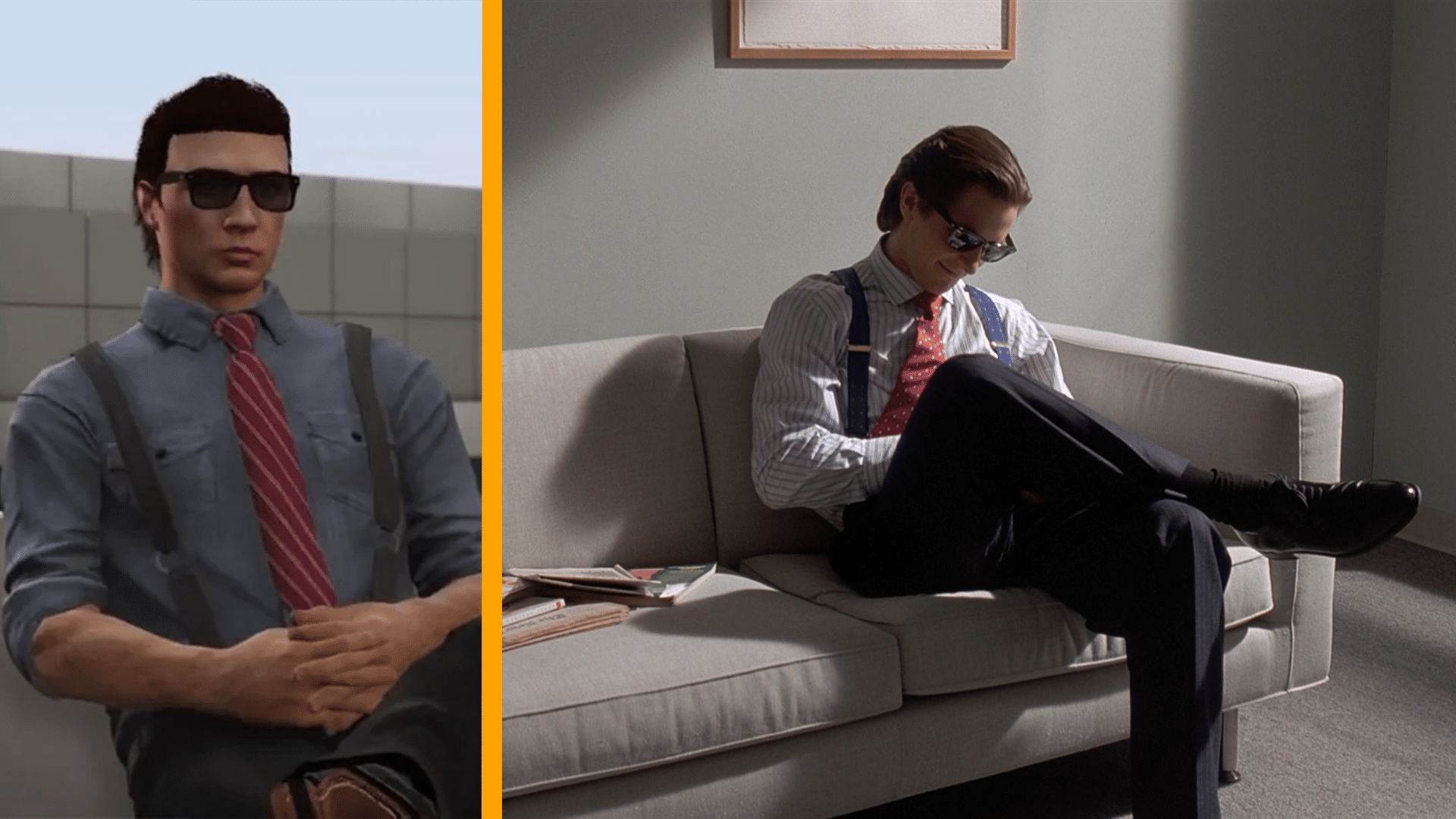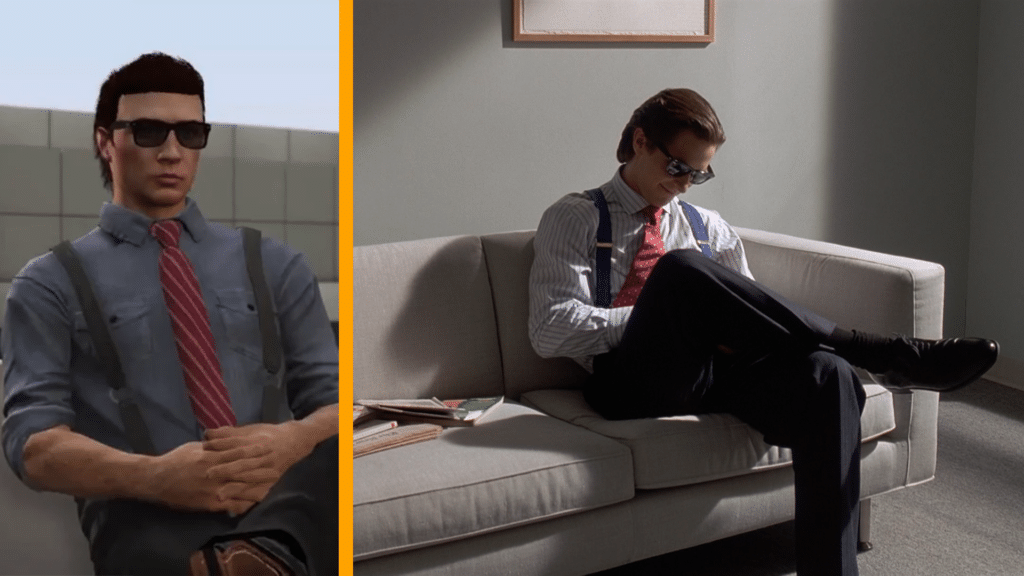 Designed by /u/Riggaberto
American Psycho has been a cult classic since its release in 2000. However, Patrick Bateman has become a viral meme many times over. Additionally, it is hard to deny the level of style that this character has.
Top: Blue Tucked.
Bottom: Black Suit Pants.
Shoes: Charcoal Tip Oxford.
Accessories: Gent Skinny Tie, and Black Suspenders.
The Office: Dwight Schrute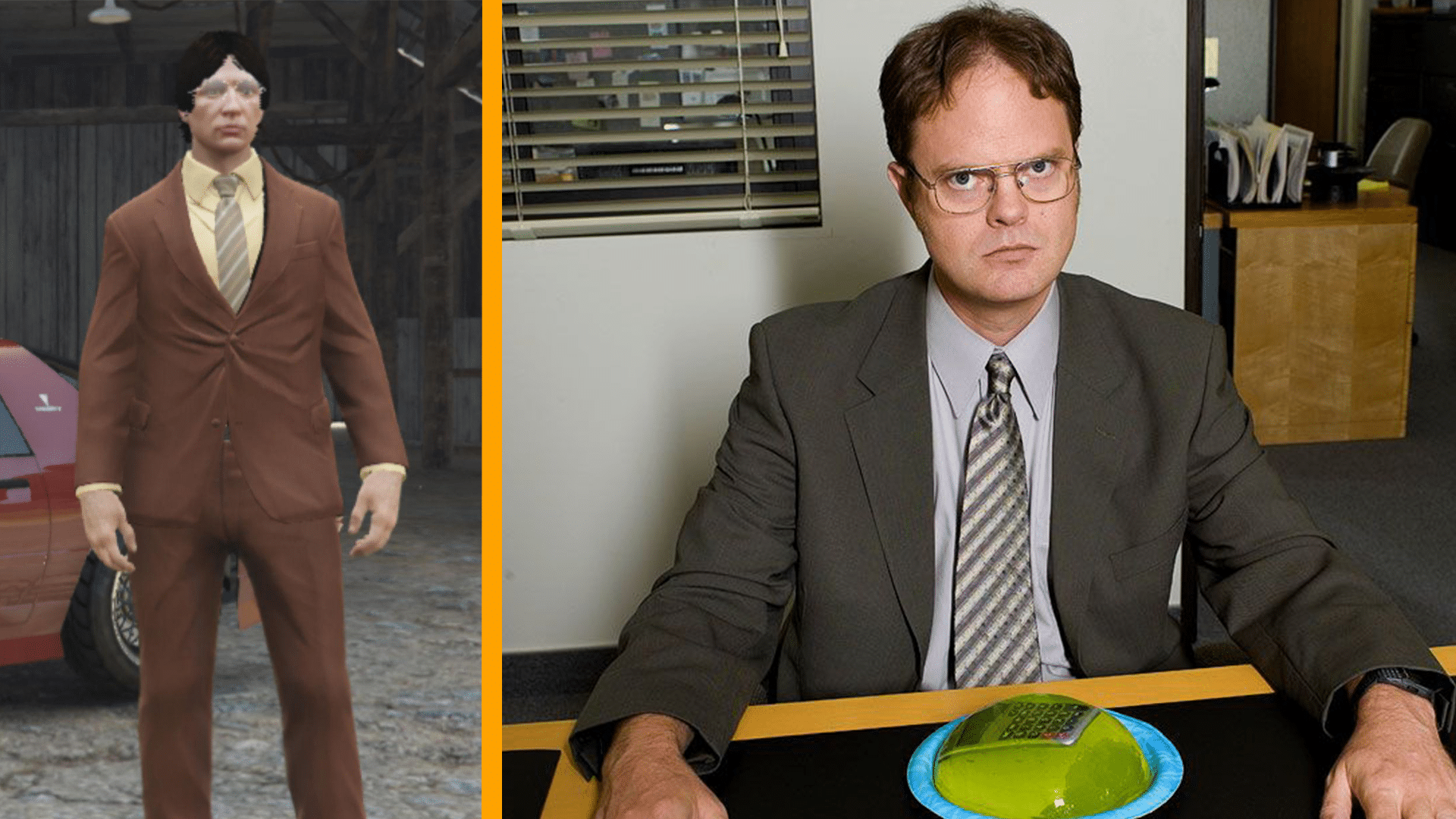 Designed by /u/Mikey_the_Vegan
Dwight Schrute from the hit US tv show: The Office. There is by far no character funnier than Dwight, and with such an interesting style. So, why not recreate this iconic comedy giant?
Top: Brown Suit Jacket, and Lemon Cuffed Suit Shirt.
Bottom: Brown Regular Suit Pants.
Shoes: Black Oxfords.
Accessories: White Aviator Glasses.
CSGO Counter Terrorist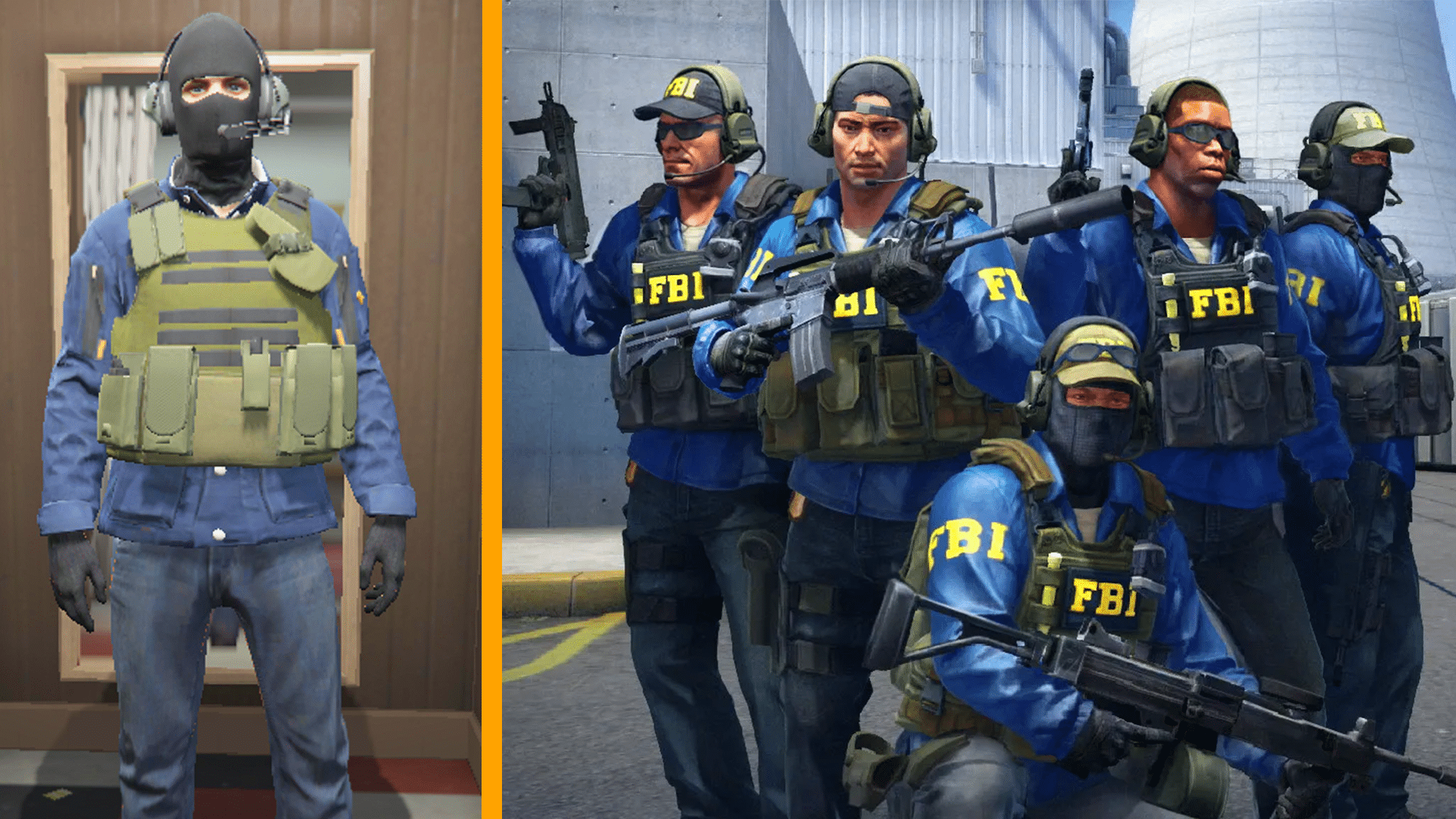 Designed by /u/throway828
With the release of CSGO 2, it is no surprise players have been wanting to re-create some of the iconic outfits in GTA 5. Thanks to dedicated fans, we now have an accurate recreation of the Counter Terrorist outfit in GTA Online.
Top: Dark Blue Tactical Midlength Jacket
Bottom: Dark Blue Regular Fit Jeans
Shoes: Mocha Retro Runners
Accessories: Black Tight Ski Mask, Pilot Headphones, Moss Plate Carrier, Light Green Cayo Perico Pouches.
Peaky Blinders: Tommy Shelby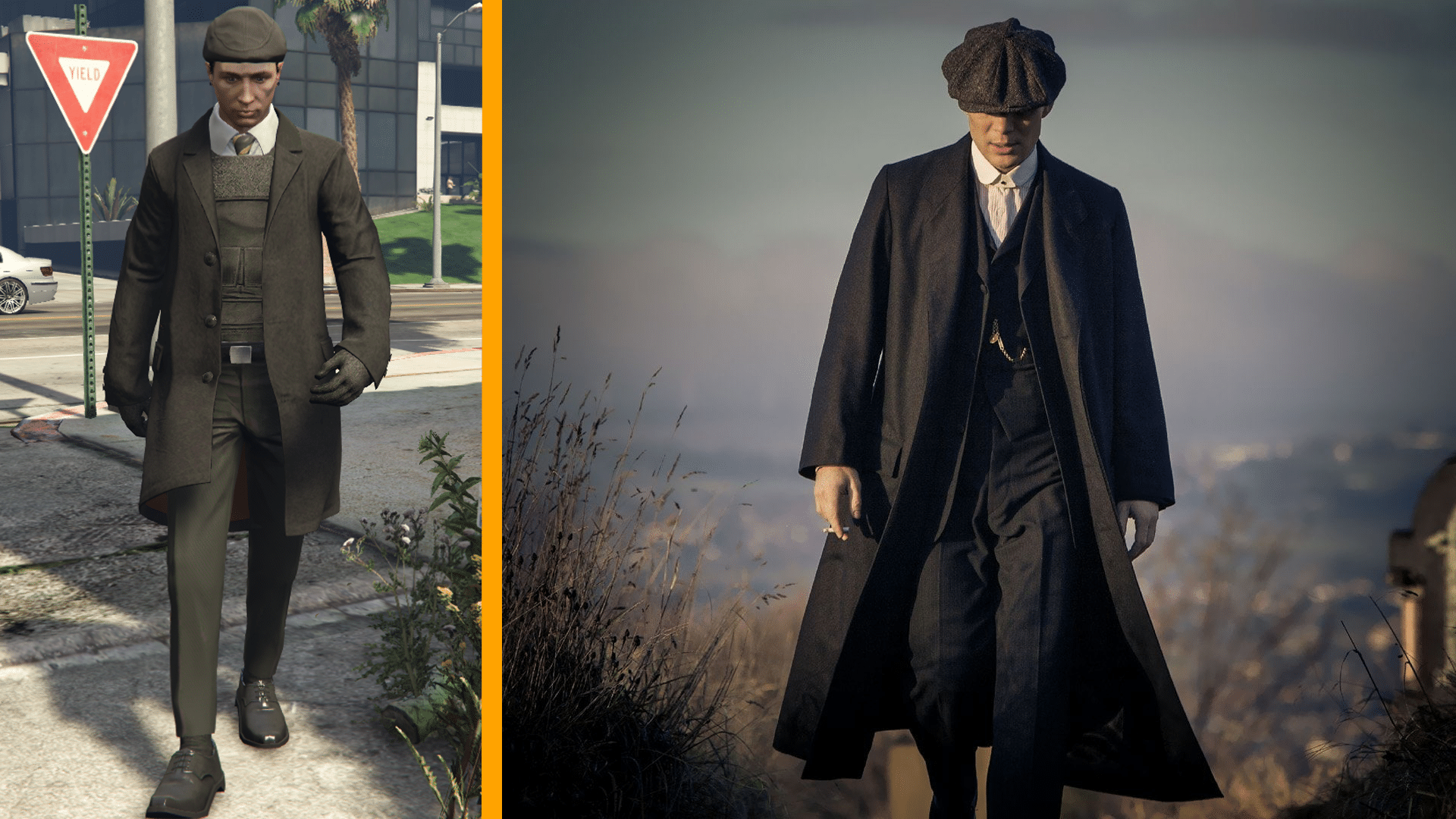 Designed by /u/parkji-yeon
The show that revived the flat cap: Peaky Blinders. Tommy Shelby's character is often dressed impressively, in well-tailored suits. Therefore, it is no surprise players have been trying to re-create their swag in the form of GTA Online outfits.
Top: Black Cashmere Coat, and White Cuffed Shirt.
Bottom: Black Slim Fit.
Shoes: All Black Oxford Shoes.
Accessories: Gold Striped Tie, Black Flat Cap, Standard Body Armor, and Black Woolen Gloves.
Spider-Man Noir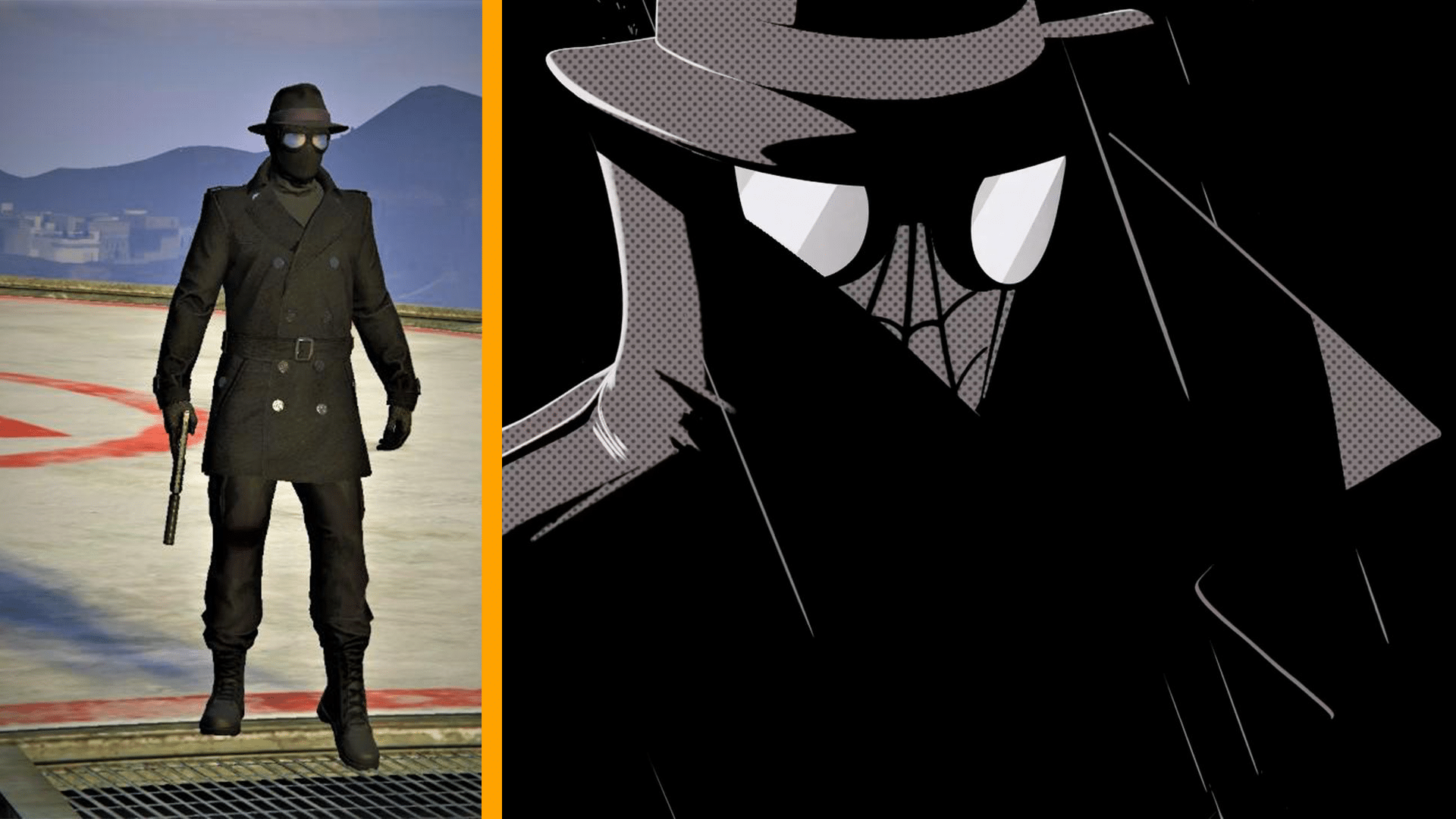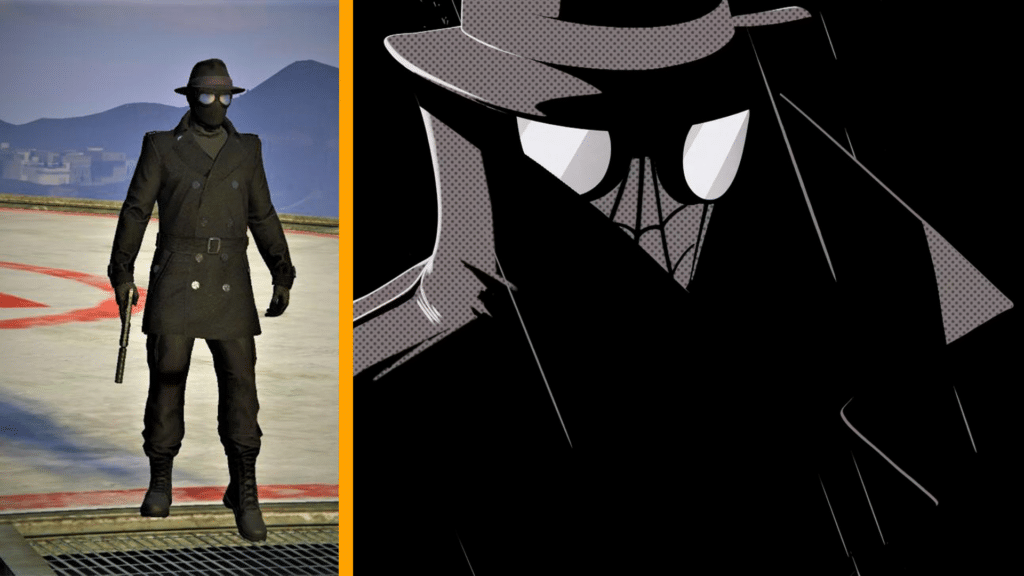 Designed by /u/SAMXGAMER
Spider-Man Noir is an alternative version of Spider-Man, appearing in the Marvel Comic series. He's a badass version of Peter Parker, fighting crime in the setting of the Great Depression, rather than modern-day New York.
Top: Black T-Shirt, and Black Overcoat.
Bottom: Black Compact Pants.
Shoes: Black Combat Boots.
Accessories: Black Woolen Gloves, Mono Outlaw Goggles, Black Fedora Hat, and Black Tight Ski Mask.
Mafia II: Vito Scaletta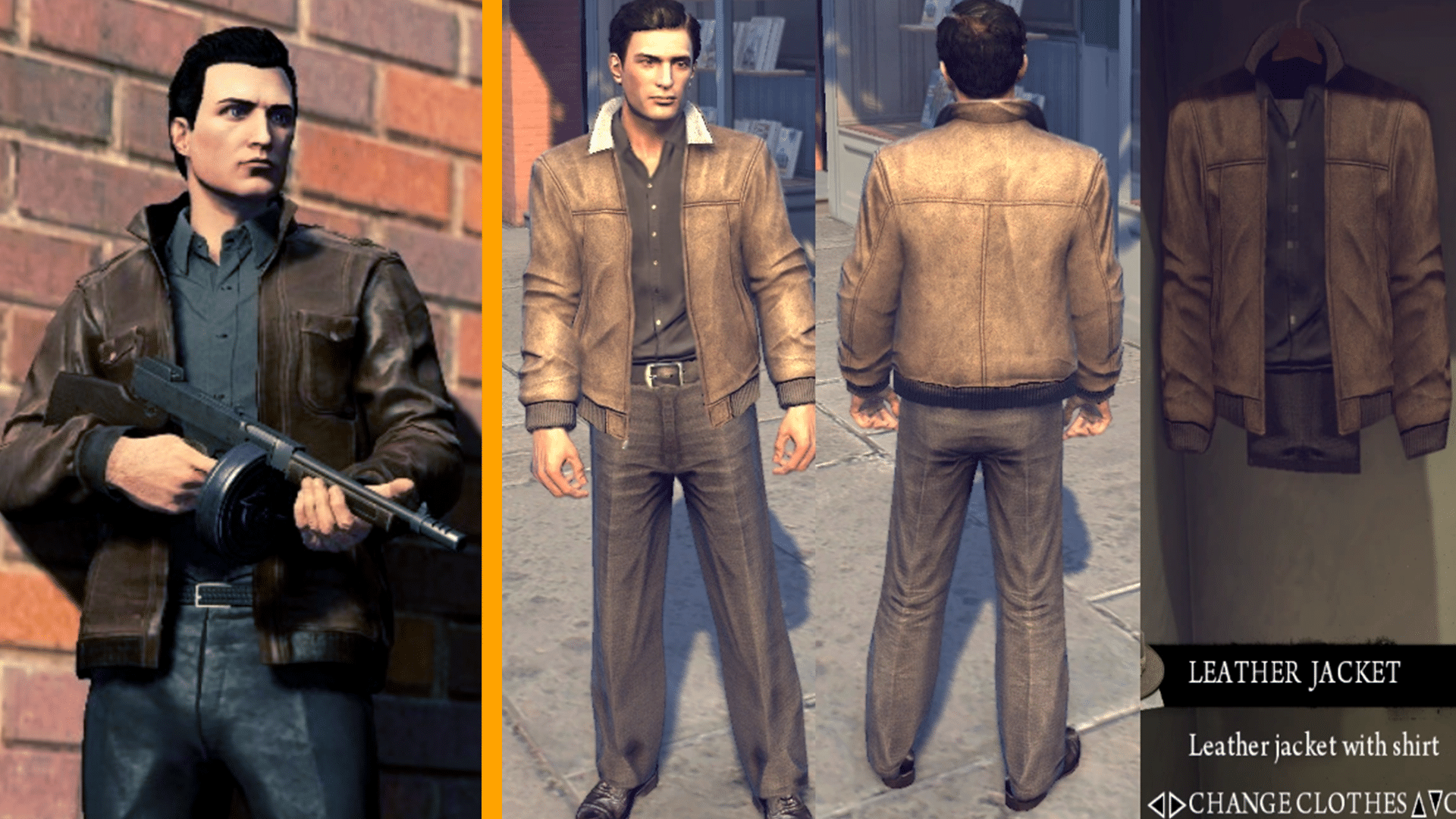 Designed by /u/HighGround16
Mafia II is likely the most popular installation in the history of the franchise, often being nostalgic for die-hard Mafia fans. Likewise, Vito Scaletta is an extremely popular and cool character, with a similar reputation to that of Grand Theft Auto IV's Niko Bellic. One outfit stands out most of all, and that is the casual outfit you receive at the start of the game.
Top: Brown Popped Leather Jacket, and Charcoal Business Shirt.
Bottom: Shiny Suit Pants.
Shoes: Black Chelsea Boots.
Metal Gear Solid V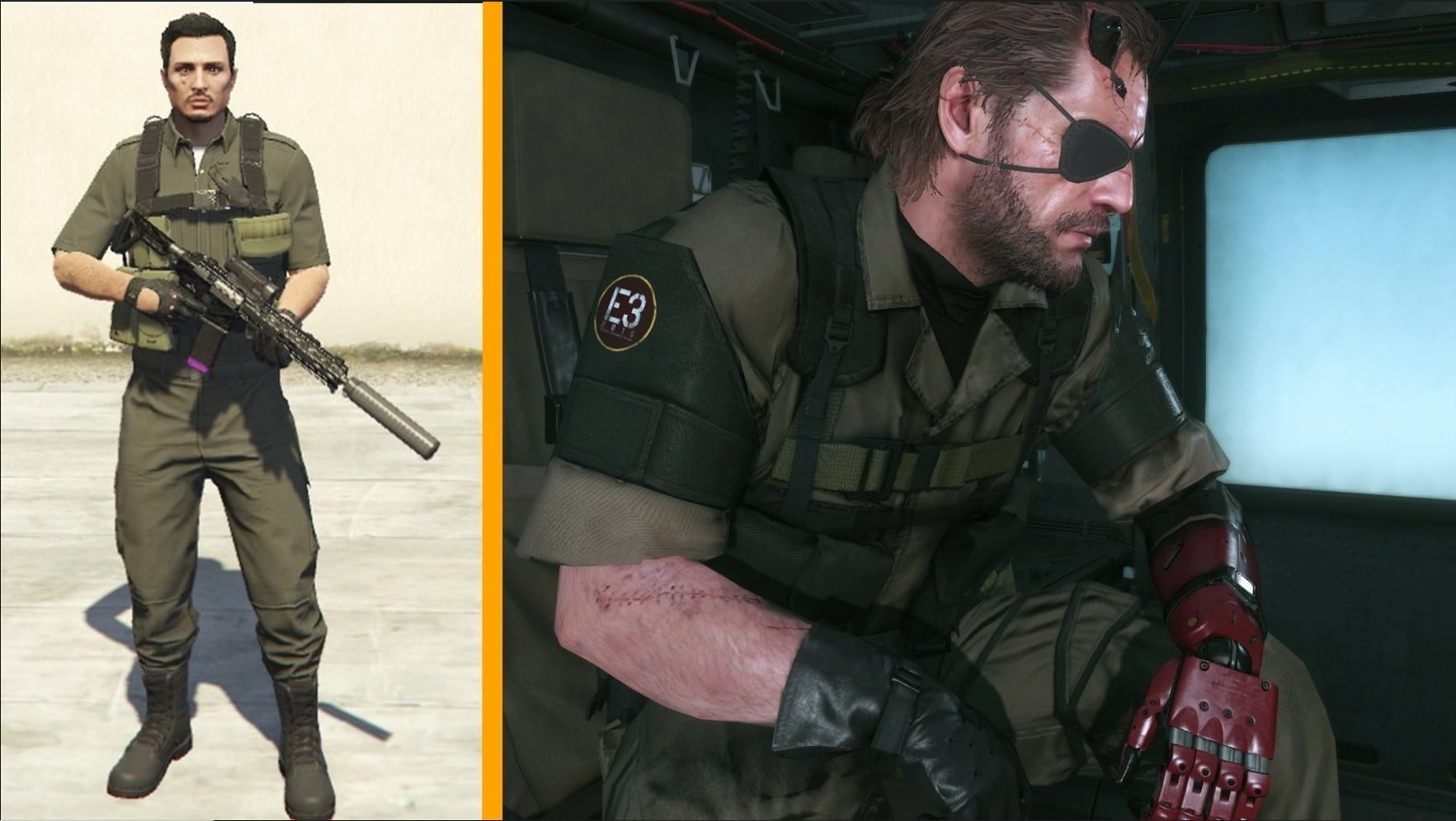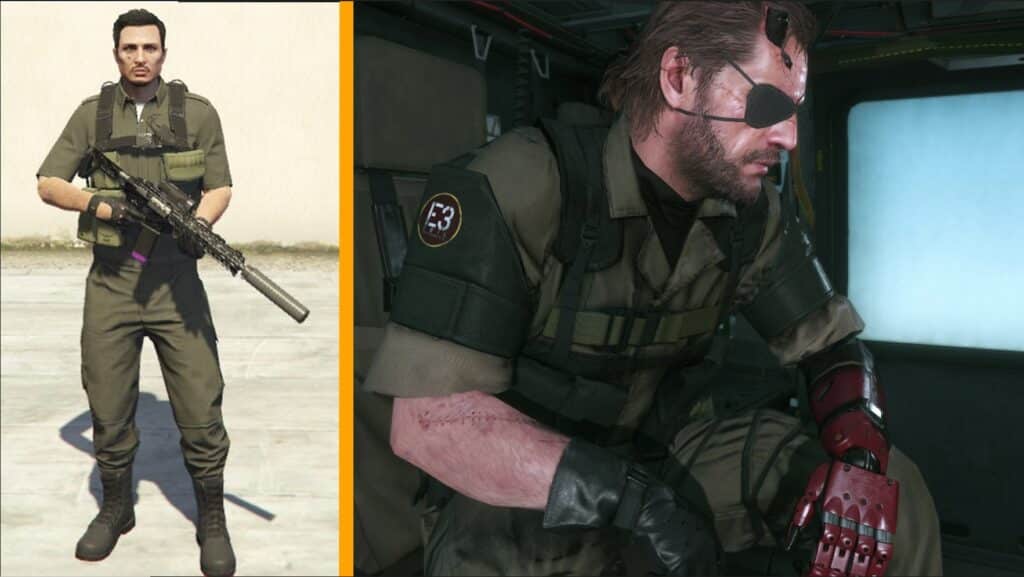 Designed by /u/leanflavouredsundae
Metal Gear Solid V: The Phantom Pain, was one of the best games to release back in 2015, blowing fans away with both the graphics and gameplay. Players have managed to create one of the best GTA 5 outfits using the Diamond Dogs Olive Drab Uniform from MGS V as a reference.
Top: Tucked Service Shirt, and Sage Short Uniform Open.
Bottom: Correctional Cargo Pants.
Shoes: Any Tactical Boot.
Accessories: Black parachute bag for straps, and the pouches glitch to finish.
Indiana Jones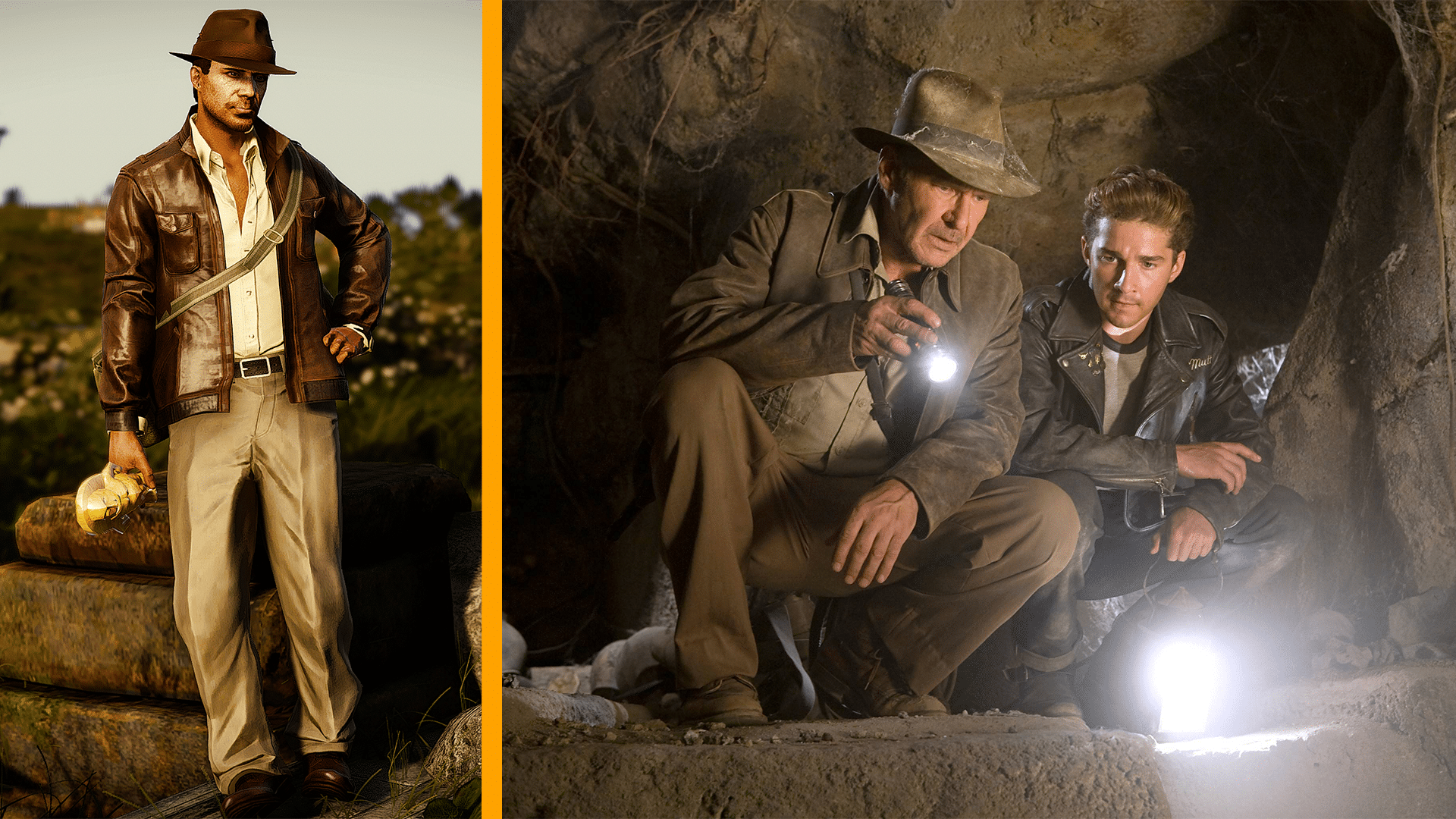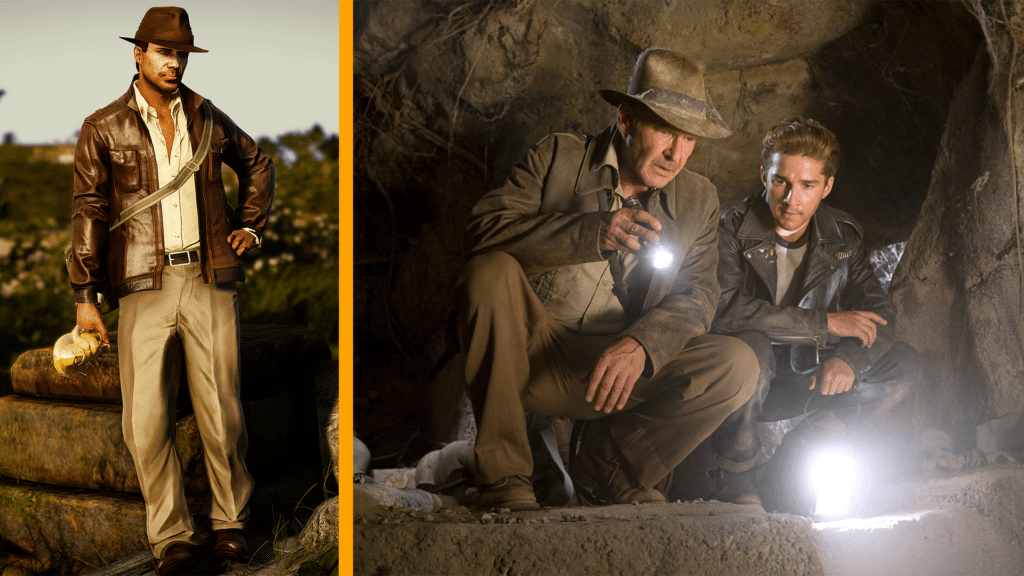 Designed by /u/TwinkieSnake
One of the best outfits in GTA 5 full-stop. The classic Indian Jones outfit looks incredible in GTA Online and is relatively easy to re-create for yourself. Of course, the outfit looks far better with the help of mods, but it is still doable in GTA Online.
Top: Brown Popped Leather Jacket, and Off-white Business Shirt.
Bottom: Beige Scrufft Suit Pants.
Shoes: Burgundy Wingtips.
Accessories: Chocolate Suit Fedora, and perform the Duffel Bag glitch for the strap.
Breaking Bad: Jesse Pinkman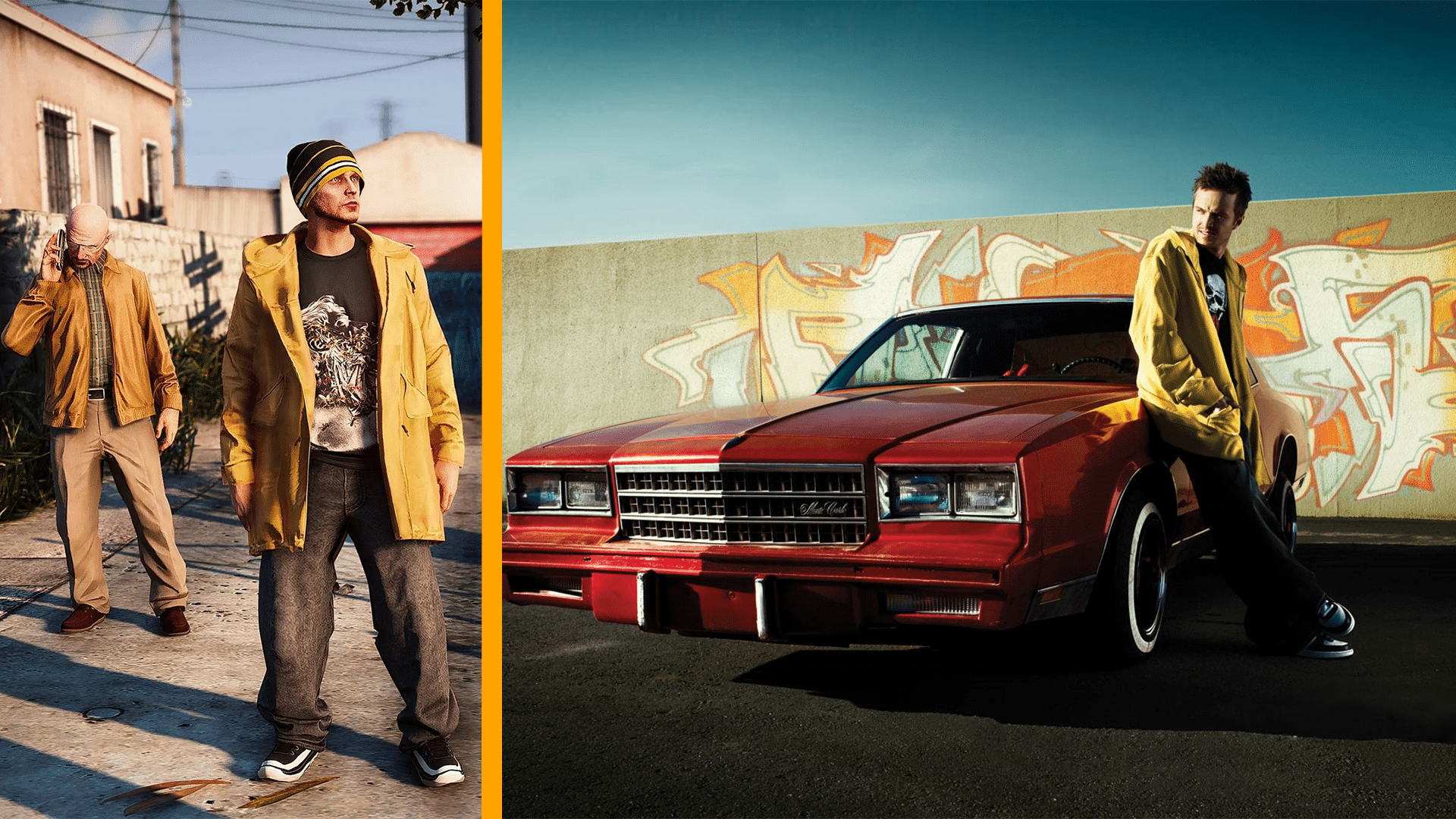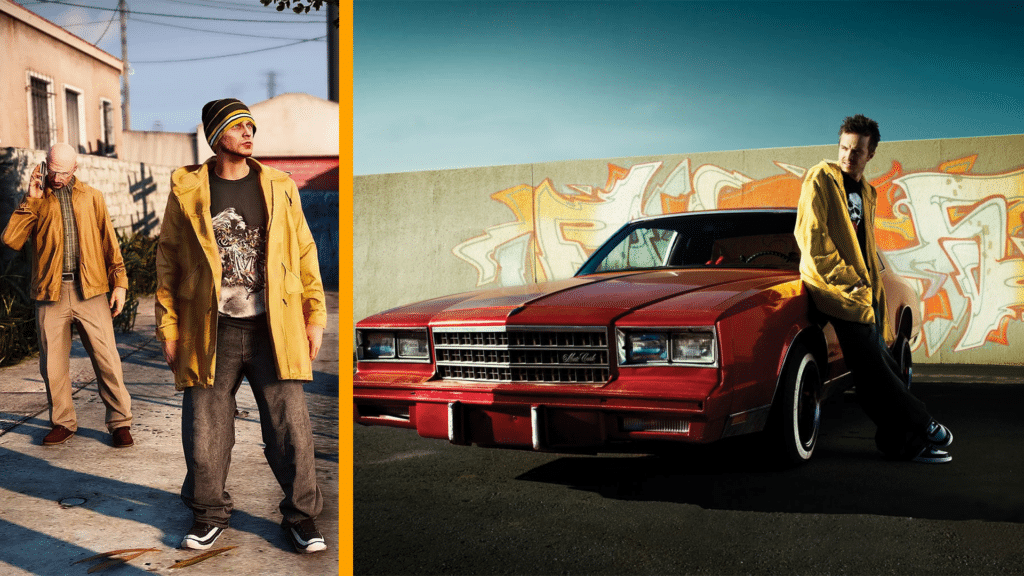 Designed by /u/TwinkieSnake
The second-best outfit in GTA 5 in 2023 goes again to the Reddit user: TwinkieSnake. And of course, we would be remiss if we didn't include a Breaking Bad outfit in this list. Here is how to make the iconic Jesse Pinkman outfit in GTA 5:
Top: Sand Open Parka, and CDG Wasps T-Shirt.
Bottom: Black Loose Jeans.
Shoes: Black Hi-Top Sneakers.
Accessories: Black & Yellow Low Beanie.
GTA IV: Niko Bellic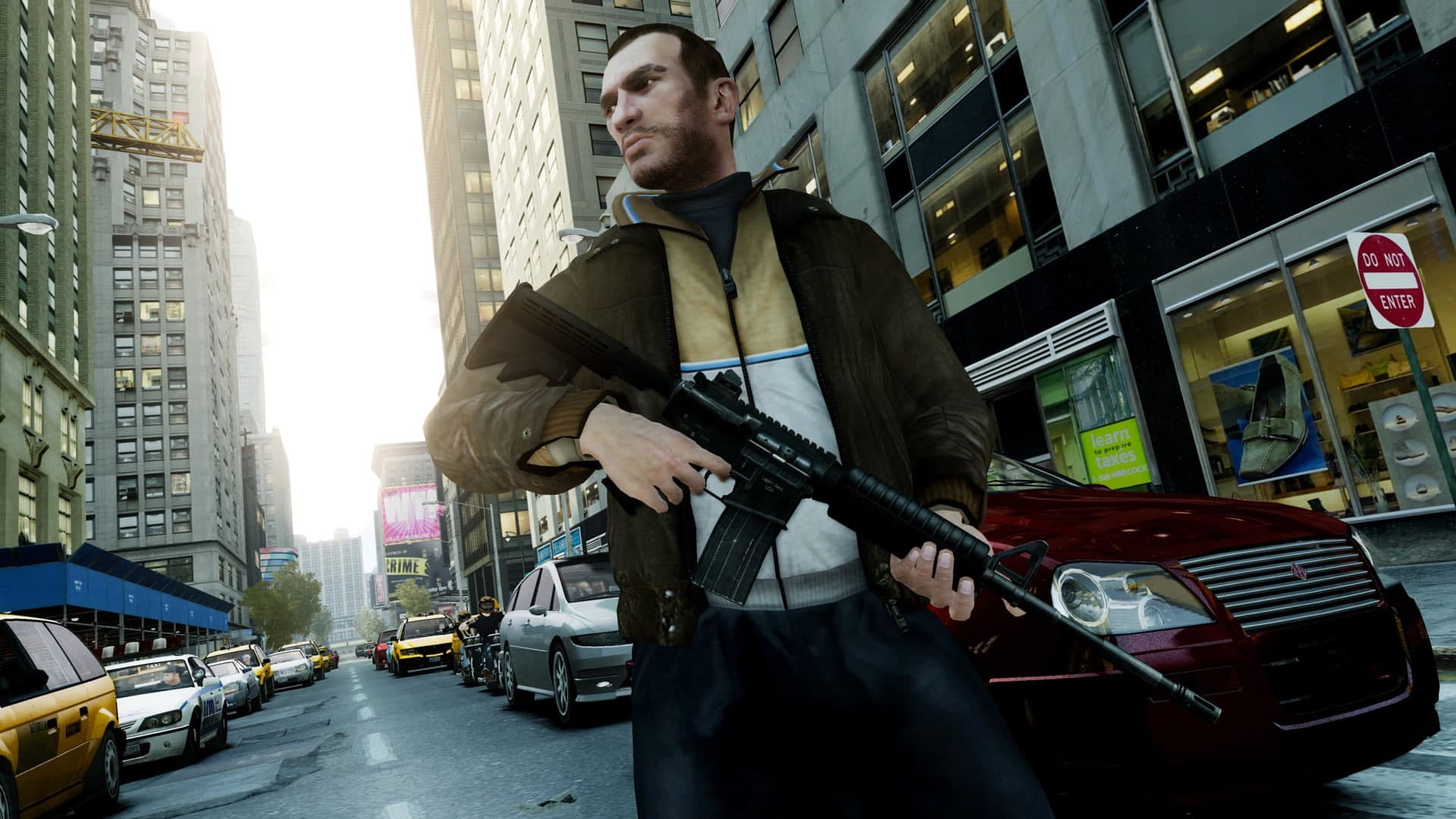 Finally, the best outfit in GTA 5 has to be the new unlockable Grand Theft Auto IV: Niko Bellic outfit. This iconic outfit comes pre-made and purchasable in shops across Los Santos. Therefore, you don't need to mess around with finding all the perfect items or glitching an outfit.
Protagonist outfits were added as part of the new Career Progress tracker system, which can be viewed inside the main menu. Each update that has been brought to the game now has 4 tiers of progress tied to them. Therefore, to unlock Niko Bellic's outfit you will need to Complete Tier 4 in 25 Areas of Career Progress.