Since Genshin Impact's 2.1 release, players have spent countless primogems trying their gacha luck on bringing home the 5-star Electro Archon Raiden Shogun and the 4-star Tengu Kujou Sara. It's not surprising that this banner earned millions for MiHoYo in that few weeks alone. After a top-tier banner, how will the latest Character Event Banner Drifting Luminescence (September 21-October 12) fair?
The latest playable character Genshin players get in this update is the Divine Priestess of Watatsumi Island, Sangonomiya Kokomi. Although labeled by many as an underwhelming character that is basically a 5-star Barbara, it's hard to overlook her stunning character design and aesthetics, which is why many players pull for her.
The 5-star Hydro character wields a Catalyst and is mainly played as a support or on-field enabler/sub-DPS that keeps your team's health bar full while constantly applying Hydro on enemies. What is the best build for Kokomi? Let's find out.
Breakdown of Talents and Playstyles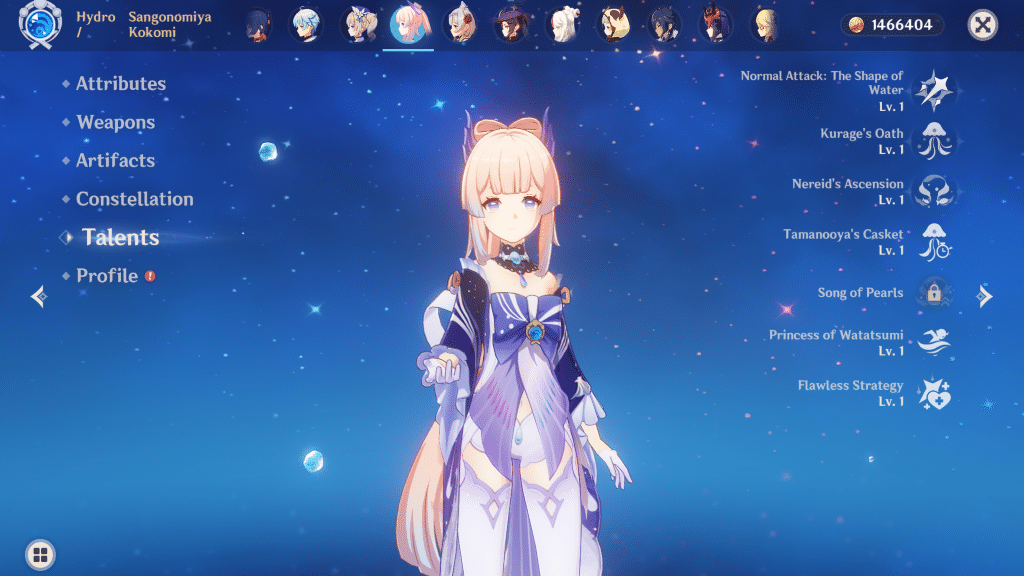 If you've already tried out Kokomi's Test Run, you would have seen a quick showcase of her Elemental Skill and Burst. Pretty, right? The translucent jellyfish that deals Hydro DMG to surrounding opponents and heals active characters in intervals is Kokomi's Elemental Skill Kurage's Oath. Kurage is the Japanese word for jellyfish. The damage dealt by Kokomi's jellyfish scales off of her ATK, while the healing off of her HP.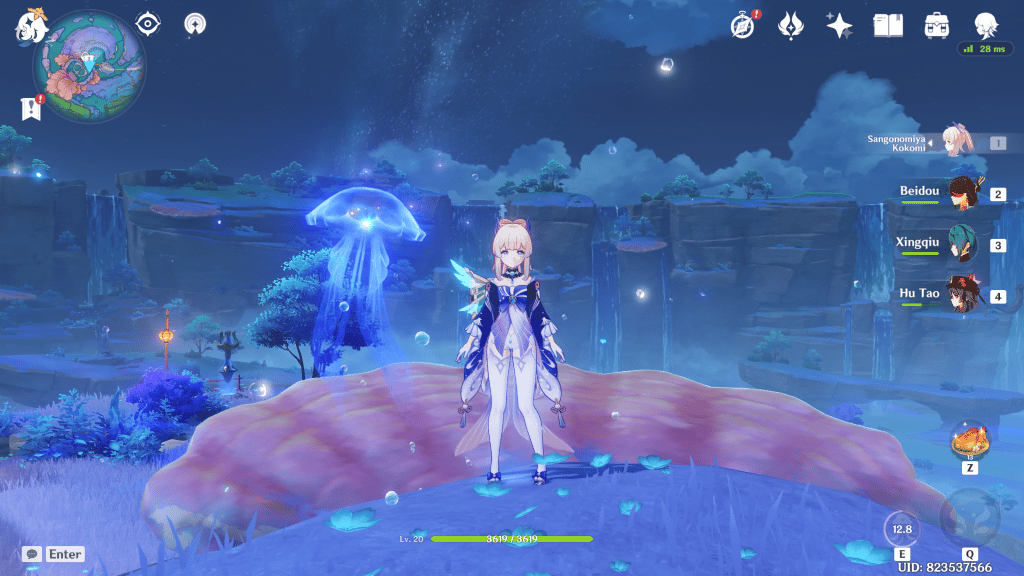 Next, Kokomi's Elemental Burst Nereid's Ascension buffs her Normal and Charged Attacks. It also increases her Bake-Kurage, the jellyfish, damage and refreshes its time on the field. In addition, all of Kokomi's attacks will restore HP for all nearby party members. And, oh, we forgot to mention the best part. Kokomi can walk on water after activating her Elemental Burst.
Kokomi's passive talent, Flawless Strategy, is one of the reasons why many players decided to skip her banner. This talent gives her a 100% decrease in CRIT Rate. Yup, that's right. CRIT Rate and CRIT DMG don't affect her kit at all.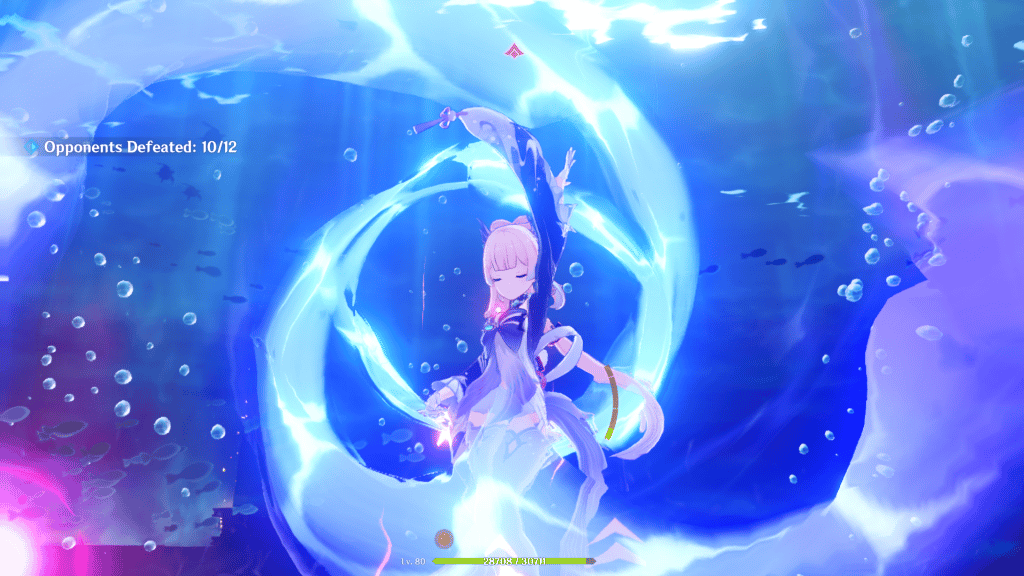 The optimal rotation for a Sangonomiya Kokomi team composition typically goes like this:
Use Kokomi's Elemental Skill (E), then switch characters.
Charge Kokomi's Elemental Burst (Q) through other characters' skills.
Activitate Kokomi's Elemental Burst (Q) and attack enemies to regain health for your team.
Weapons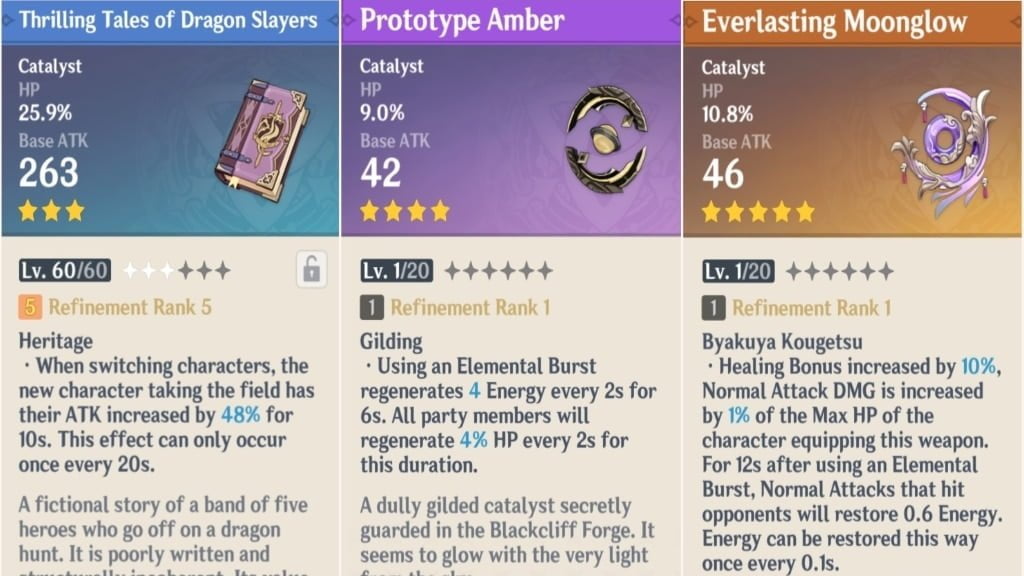 The best Kokomi build article has to discuss the best weapons that will utilize her kit to the fullest. In this section, we will discuss a 3-star, 4-star, and 5-star catalyst.
The first weapon on our list is the 3-star Thrilling Tales of Dragon Slayers. This catalyst is easy to attain and a great F2P option. The HP substat is perfect for Kokomi's kit. In addition, the character you switch to when leaving the field receives a 48% ATK increase for 10 seconds. Since this catalyst is only a 3-star, it is easier to get it to Refinement 5 than other options.
The next weapon is the forgeable Prototype Amber that regenerates Energy for Kokomi and heals her teammates. Using an Elemental Burst regenerates up to 4 Energy every 2 seconds for 6 seconds. In addition, all party members will regenerate 4% HP every 2 seconds for the 6-second duration. A situational 4-star weapon worth mentioning is the craftable Hakushin Ring, best used with Electro charged team compositions.
The last weapon on our list is Sangonomiya Kokomi's signature weapon, the Everlasting Moonglow. The 5-star catalyst is available in the current banner alongside the 5-star sword Primordial Jade Cutter. Everything about this weapon synergizes perfectly with Kokomi's HP-reliant kit.
At Refinement 1, Kokomi gets a 10% Healing Bonus increase. Her Normal Attack DMG is also increased by 1% based on her Max HP. After activating an Elemental Burst, Kokomi will also regenerate Energy every time her Normal Attacks hit an opponent.
Artifacts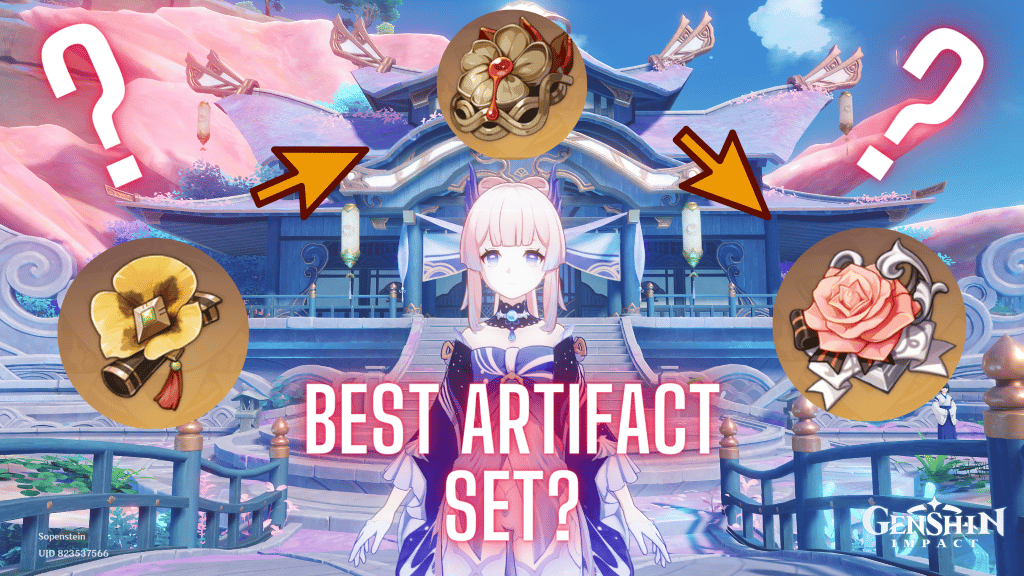 Based on Xlice, IWinToLoseGaming, and Zy0x's Kokomi guides, it's safe to say that the most optimal and best artifact set to build for the Divine Priestess when used as a support/healer is a 4-Piece Tenacity of the Millelith.
Since Kokomi's healing scales off of her HP, a 2-piece Tenacity of the Millelith is excellent on her for its 20% HP increase. In comparison, a 4-piece set increases the ATK of all nearby party members by 20% whenever her Elemental Skill, the jellyfish, hits an opponent. You can also go for a 2-piece Tenacity and pair it with a 2-piece Maiden Beloved for that character healing effectiveness bonus of 15%.
In addition, for full support Kokomi builds, you can also use a 4-piece Maiden Beloved on her if you're running low on heals.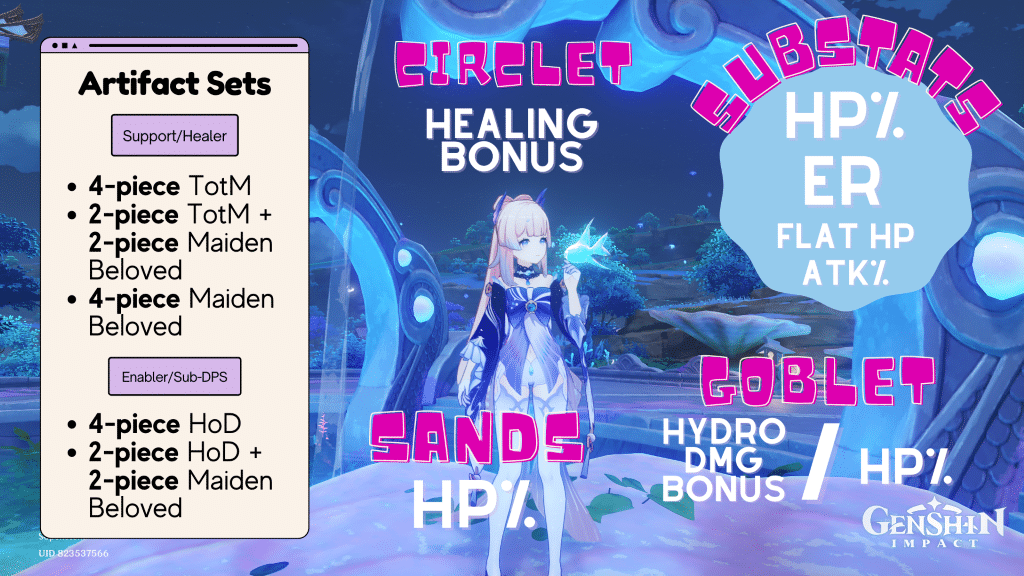 Now, for those looking to build Kokomi as an enabler that deals damage and provides healing to your team, these are the sets to build. You can go for a 2-piece or 4-piece Heart of Depth. A 2-piece set offers a 15% Hydro DMG bonus, while a 4-piece set increases her Normal and Charged ATK damage by 30% after using an Elemental Skill. If you decide to go with a 2-piece Heart of Depth, you can pair it with a 2-piece Maiden Beloved. This is the best set for an unconditional damage boost.
Substats:
For the main stats, go for an HP% Sands, Hydro DMG Bonus or HP% Goblet, and a Healing Bonus Circlet. Get a Hydro DMG Bonus Goblet if you're building Kokomi as a damage dealer and an HP% goblet for full support/healer Kokomi builds.
Conclusion
The Divine Priestess of Watatsumi Island is a great support to have on your team, especially with the current Abyss. Despite the negative feedback many players have on her underwhelming kit compared to the previous 5-star character, Kokomi is still being wished for by people who want her for her beautiful character design.
Will you wish for the new 5-star Hydro character or save gems for the upcoming 5-star reruns? For those who managed to snag the Divine Priestess, we hope this build has helped you decide what weapons and artifacts will best suit your Kokomi and team composition!