Chapter 4 Season 2 has brought a ton of new and exciting changes to the Fortnite map. Apart from the medieval locations in Season 1, Epic has completely flipped the script and released a bunch of modern, cyberpunk, Japanese-themed locations on the Eastern edge of the map
With some areas taking inspiration from older chapters and some shiny new concepts, this Fortnite map certainly has a lot to explore. Here are the 10 best landing spots in Fortnite for Chapter 4 Season 2.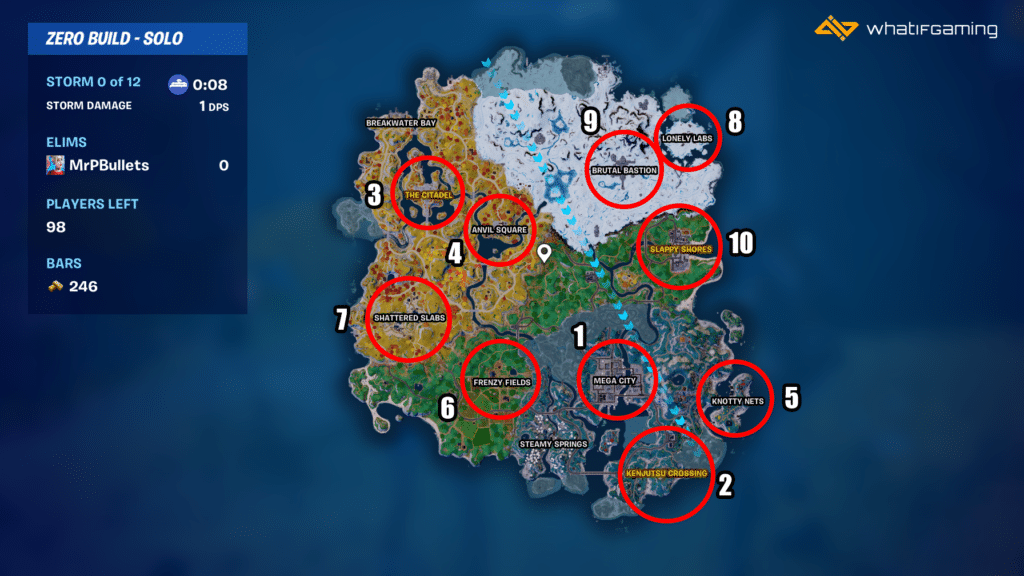 Mega City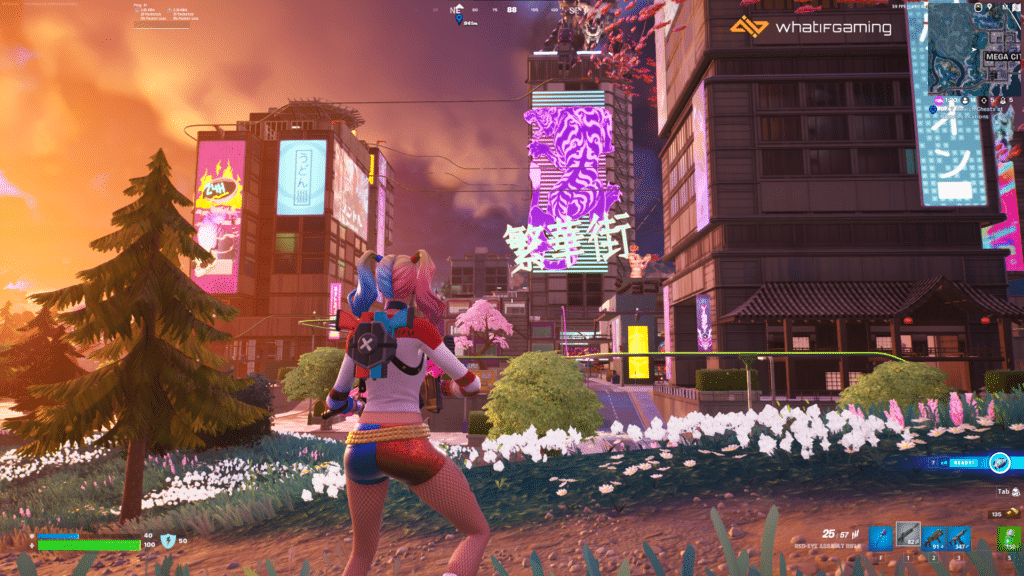 Mega City is the main POI of this season and is the location the entire story of the update revolves around. This new map was made to include a bunch of futuristic, Japan-themed locations, and Mega City is the main one from the bunch. This location is, by far, the hottest point to drop on the map, and it's definitely one of the coolest-looking locations Fortnite has ever had.
Mega City also has a dragon sitting atop one of the buildings. While the dragon is harmless at the moment, it can still trap players in a few spots that are impossible to get out of, so be careful while flying around the dragon. There is speculation that this dragon might be alive in the near future.
There is a ton of loot in Mega City, which makes it a hot drop and one of the most difficult hot drops Fortnite has ever seen. You're bound to find really good guns off spawn to fight off the hoard of players landing here.
Kenjutsu Crossing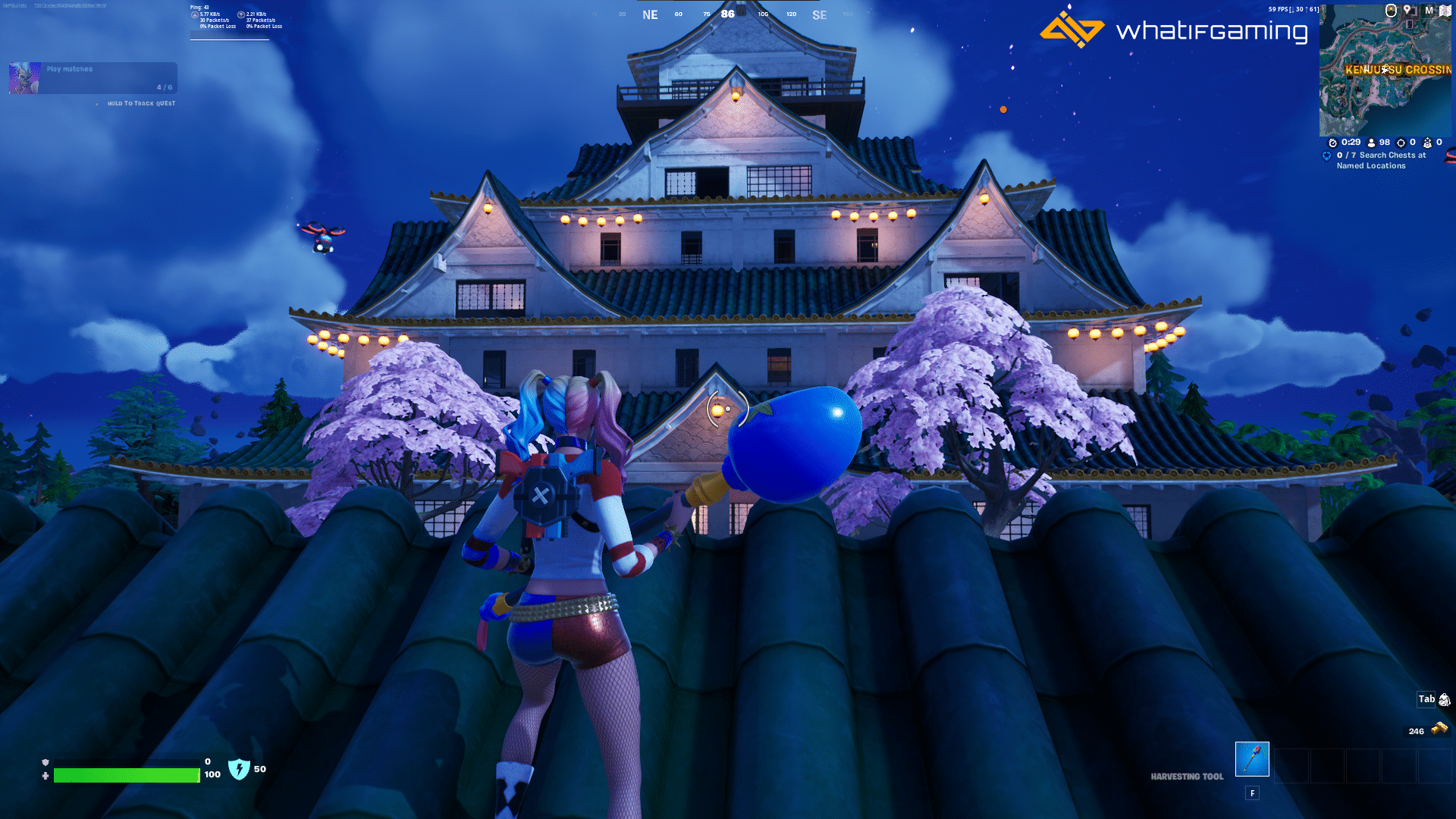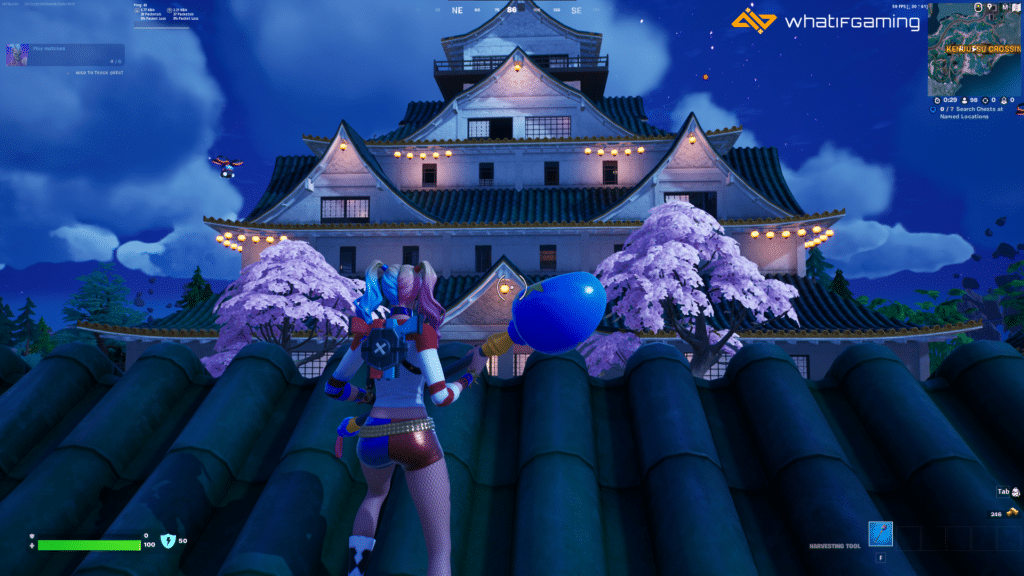 Second up on our list is another brand new location called Kenjutsu Crossing. Unlike Mega City, Kenjutsu Crossing isn't a really big location. It's primarily just a single-building location with a couple of smaller, distant houses that players can land on if their drop is late.
This is another really hot POI, and will see traffic from a giant part of the lobby. You'll need to grab some weapons fast because, depending on the path of the Battle Bus, you're going to see a LOT of people here.
Once you're done farming the main building, you have a bridge connecting Kenjutsu to Steamy Springs, which is good if you need a quick getaway or a way to flank players fighting in Steamy.
The Citadel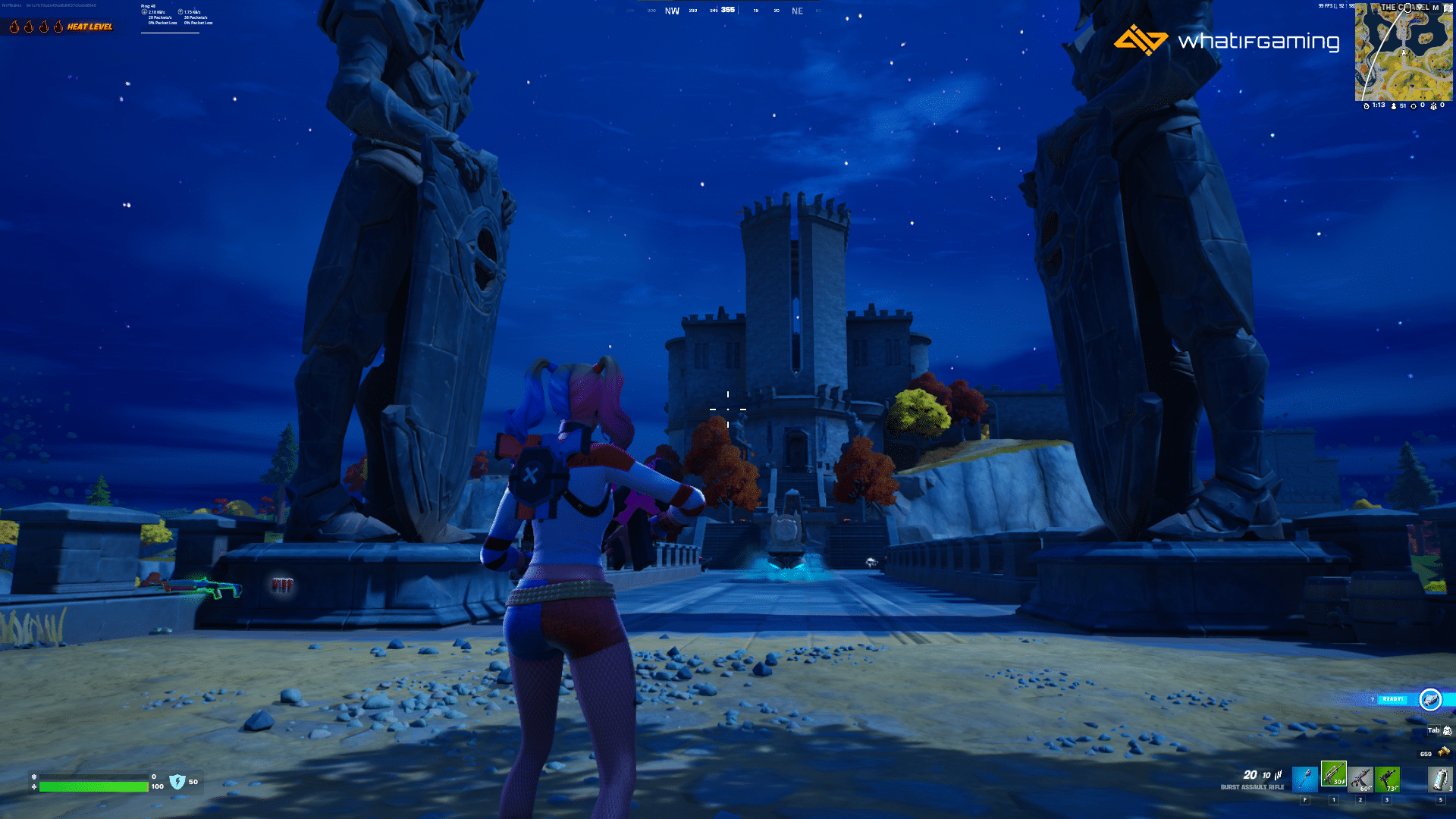 The Citadel is a really exciting landing spot for a variety of different reasons. Firstly, it's a hot drop. If you're looking to get down and dirty super early in the match, the Citadel is one of the best places to land. But, at the same time, if you want some time to loot comfortably before the action begins, you can get a lot of decent stuff from the surrounding towers as well.
Inside the castle, you have plenty of loot with chests and Oathbound chests as well. There are quite a few corridors and chambers that give you the chance to have decent fights. If you get some really good loot super early, you can go to the top of the castle, which is a great place to rain down fire from the high ground's safety.
Anvil Square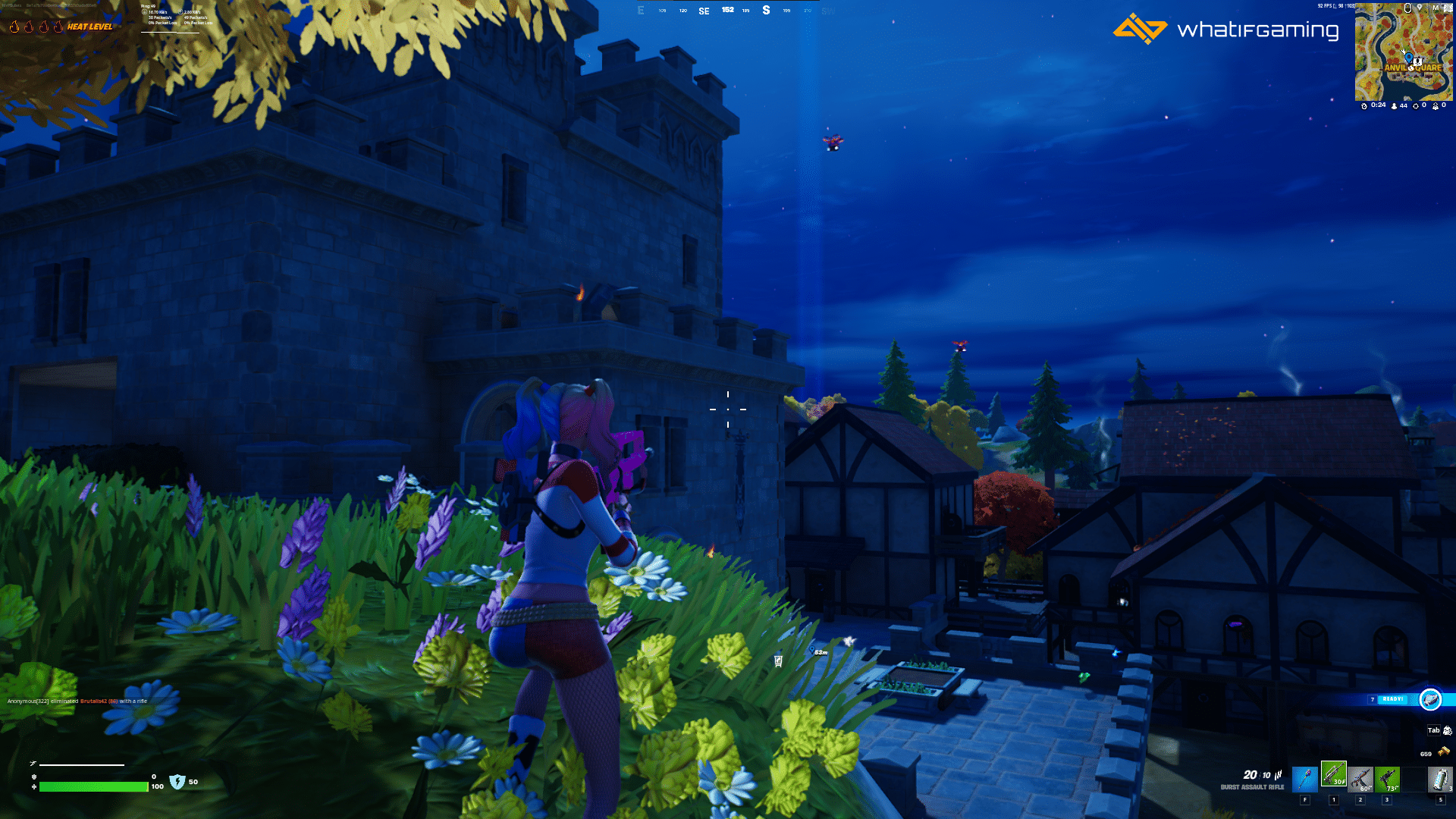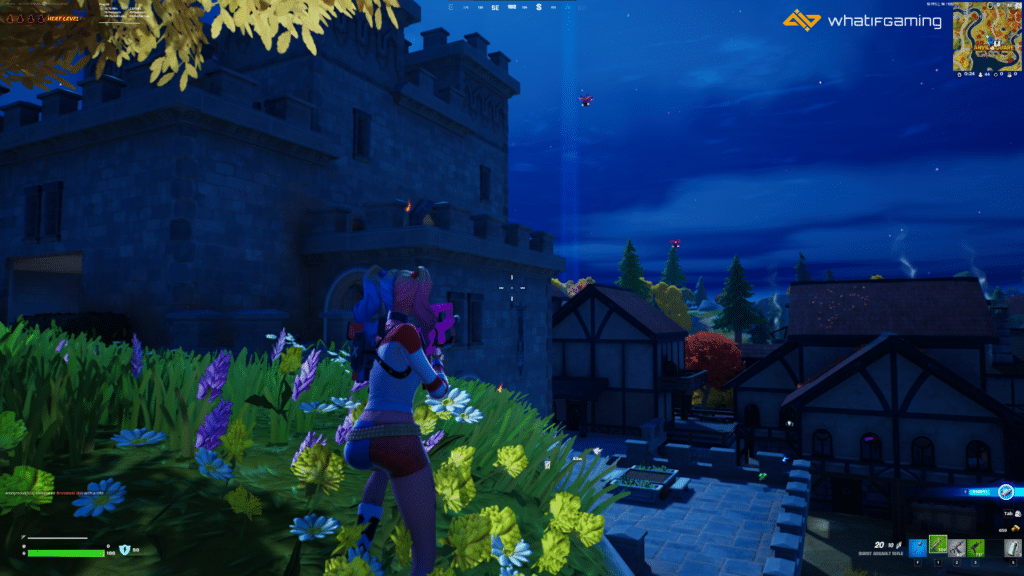 Anvil Square is located at almost the exact center of the map. It's in the same location on the map that used to be home to Tilted Towers. Surviving here is going to be fairly tricky. However, in terms of loot, it's one of the best landing spots in Fortnite right now.
Anvil Square is based on the theme of a medieval town (resembling the architecture of the Citadel). In Anvil, you're going to find a ton of chests, some cars, a reboot van, and a great fishing spot. The location also hosts Surrr Burger, a bartender in a pub smack dab in the middle of the location.
Knotty Nets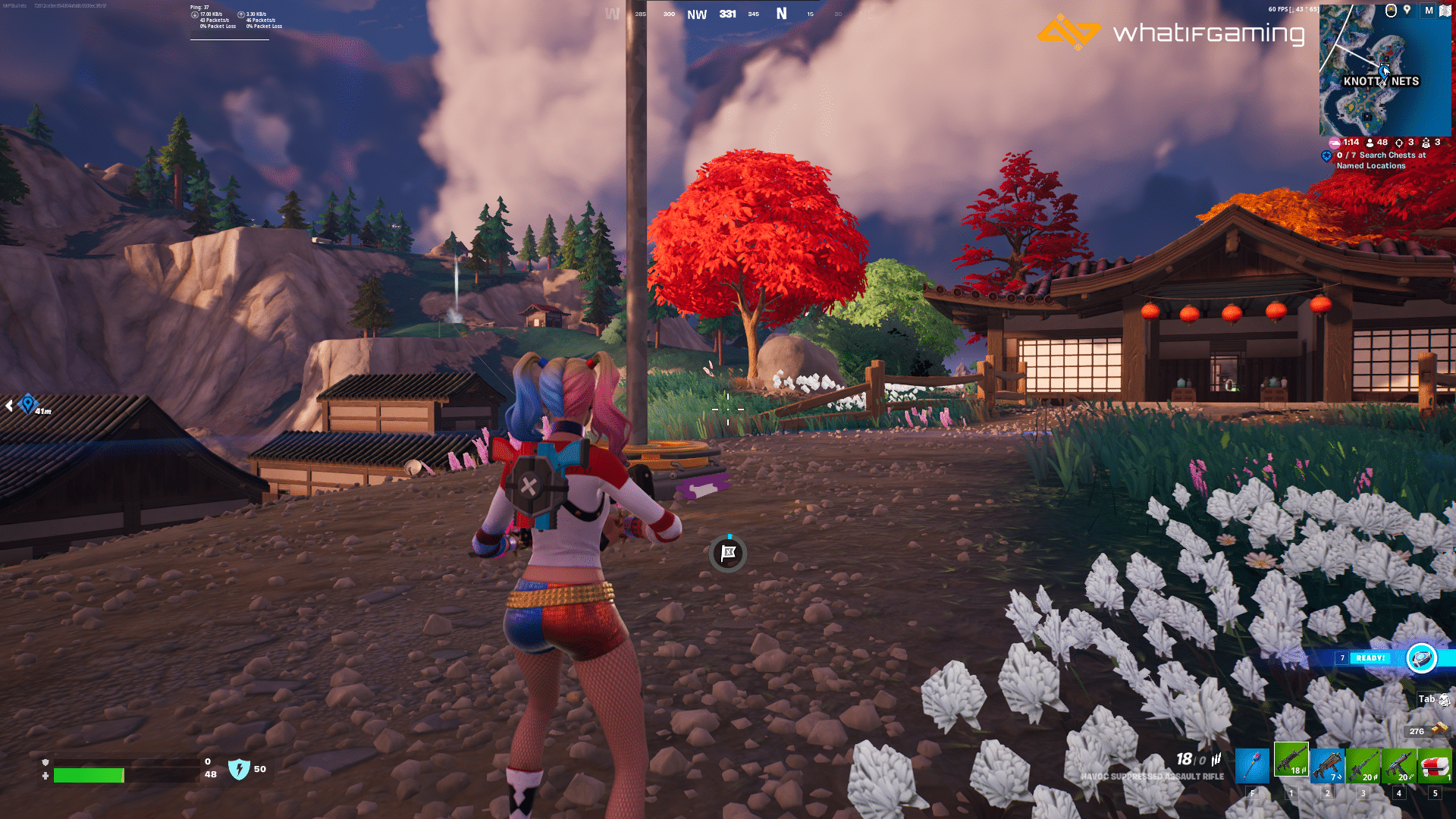 Knotty Nets is a much quieter, smaller, and more discreet location from the update. It's located on the lower right side of the map and is pretty much the farthest you can go East on the map. Technically, this location shouldn't have many players. But, since it's a brand new location, you'll still see more players than in locations like Lonely Labs and Breakwater Bay.
Knotty Nets, as the name suggests, is primarily a fishing location, and you'll see a ton of places to fish there. This is a great spot if you're trying to farm some fishing quests, and you'll be able to get done with them fairly quickly.
Furthermore, the houses are a little split up and aren't as close to each other as other locations on the map. So, you'll definitely get a minute to gather up the loot, scope out adjoining houses and fight accordingly.
Frenzy Fields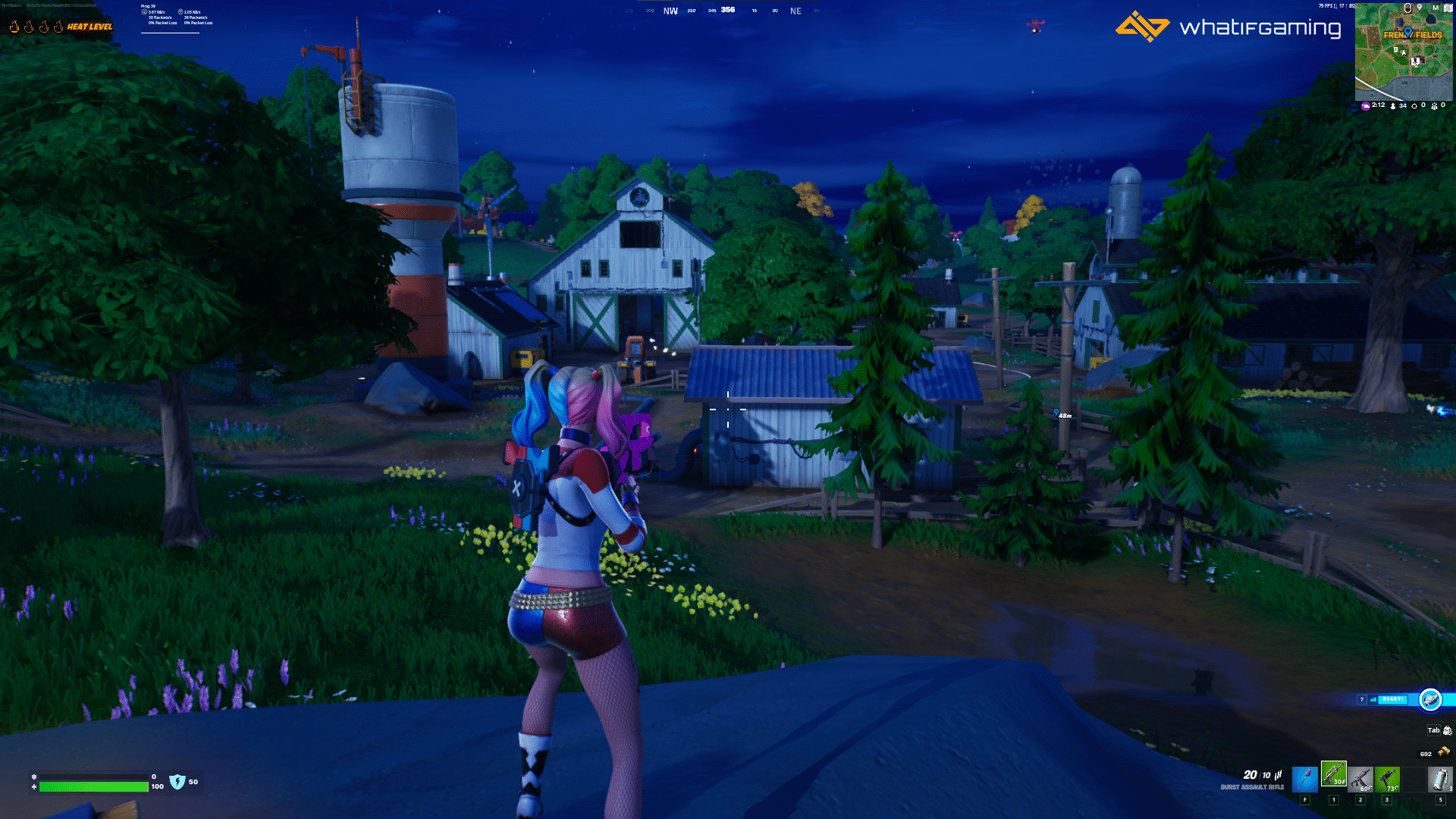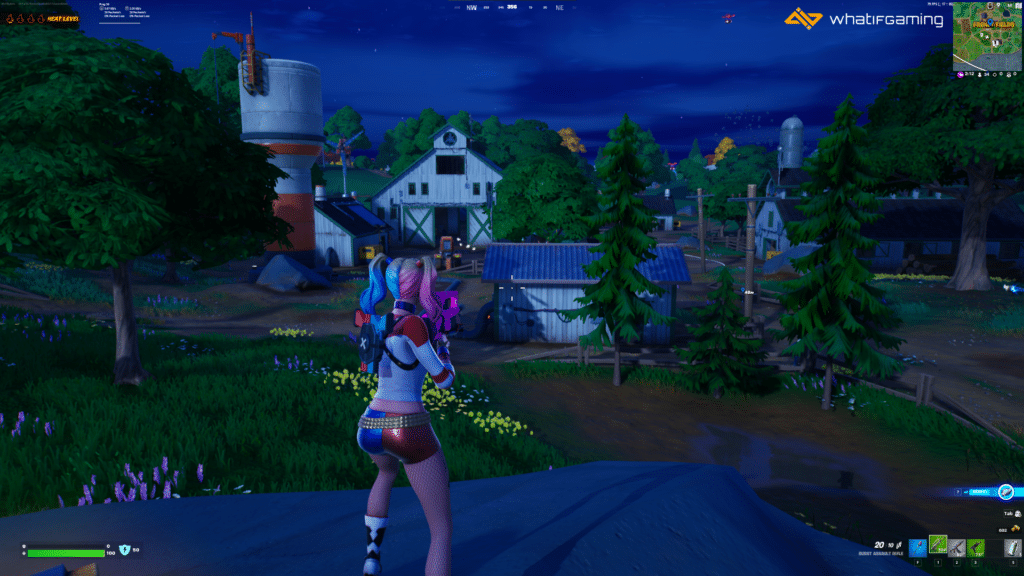 Frenzy Fields is a location inspired by Frenzy Farms, a location back in season 2 of Fortnite. It was a POI back then because of the rat potential of the location, and the same goes for Frenzy Fields. It's one of the top POIs in this chapter, and rightly so.
Frenzy Fields is located on the southwestern side of the map and has a bunch of spots where you can channel your inner Agent 47 and play stealthily. It's not one of the best spots if you're looking to take fights because players tend to hide in this location a lot, so taking straight-up fights will prove to be difficult.
Most of the loot in this location is focused on the farm in the middle of the fields. The NPC Sunflower can be found in Frenzy Fields. She can sell you items, including a Chug Cannon.
Shattered Slabs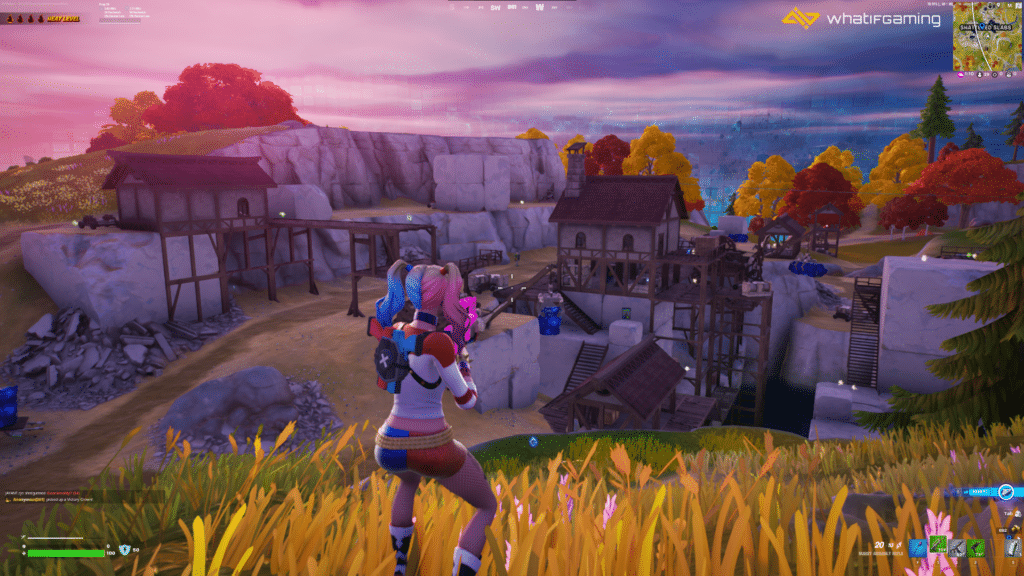 Shattered Slabs is another location based on the medieval theme of this chapter. It's a little bit of a tricky location as it sits a little deeper than the surface of the map. So, if you stay there a little too long, players coming in from the areas around the location could easily pick you off from the high ground. But if you're up for a challenge and a bunch of fights, this is a really fun place to land.
Shattered Slabs comes with a ton of loot and even three Oathbound Chests. You're also going to find quite a few dirt bikes to get out if needed, but you won't be finding any cars. Shattered Slabs is also home to the NPC Wild Card and sells an exotic Unstable Bow.
Lonely Labs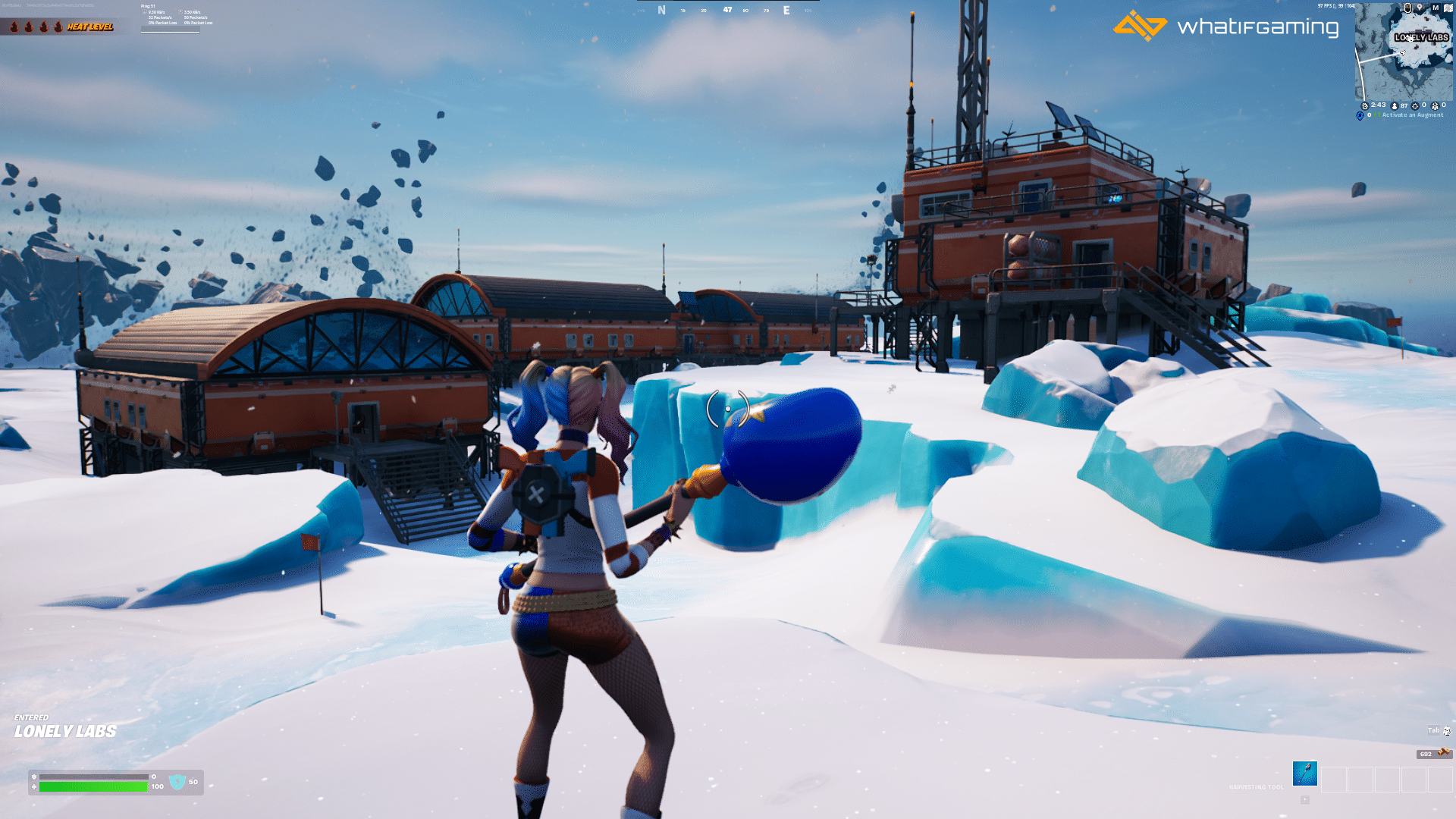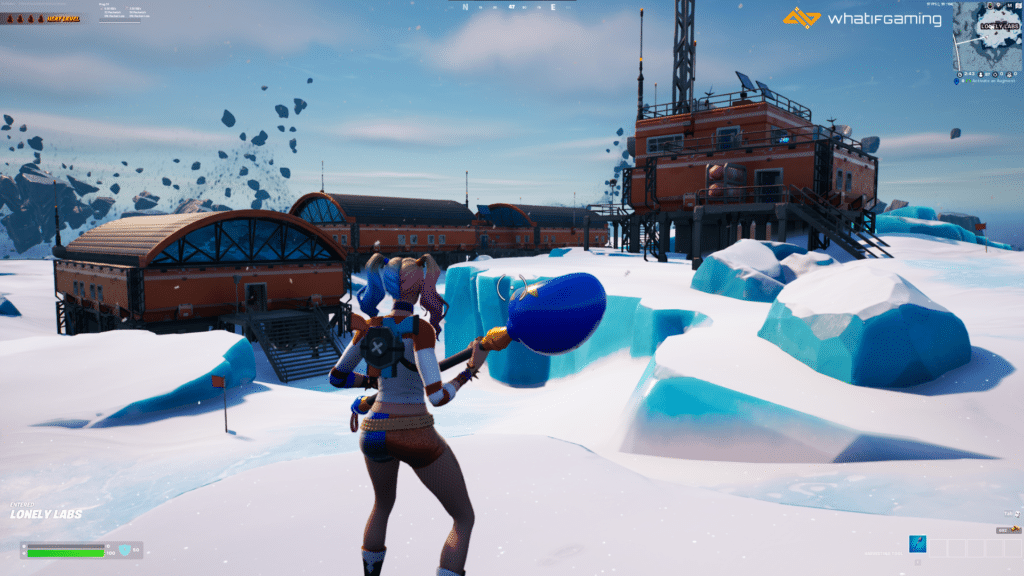 Lonely Labs, as the name suggests, is a super lonely location at the edge of the map. It's one of the best landing spots in Fortnite for someone that does not want a lot of fights early on in the game. It's in a snowy part of the map, and the concept is based on an arctic research station. There is a bunch of really good loot, and you'll end up with a full loadout in just a couple of minutes.
In terms of mobility, you're getting quite a few ziplines that will let you get to the surrounding areas in case you find yourself in a bad fight. There are some vehicles available, but given the snowy conditions, you won't be able to drive too fast.
Brutal Bastion
Brutal Bastion is located on the southwest side of Lonely Labs and is also a snowy area. This location isn't that big of a POI. However, there's a lot of loot to go around here. Most of the chests are going to be hidden in compartments in walls, so do take note of that when you're walking through the corridors. Listen carefully and break some walls when you hear chests.
For mobility, Brutal Bastion is one of the best locations you can find on the map. You have a few ziplines and a ton of different launch pads at your disposal, giving you a quick getaway in case of emergencies.
Brutal Bastion is also home to the Frozen Red Knight, an NPC you can trade items with.
Slappy Shores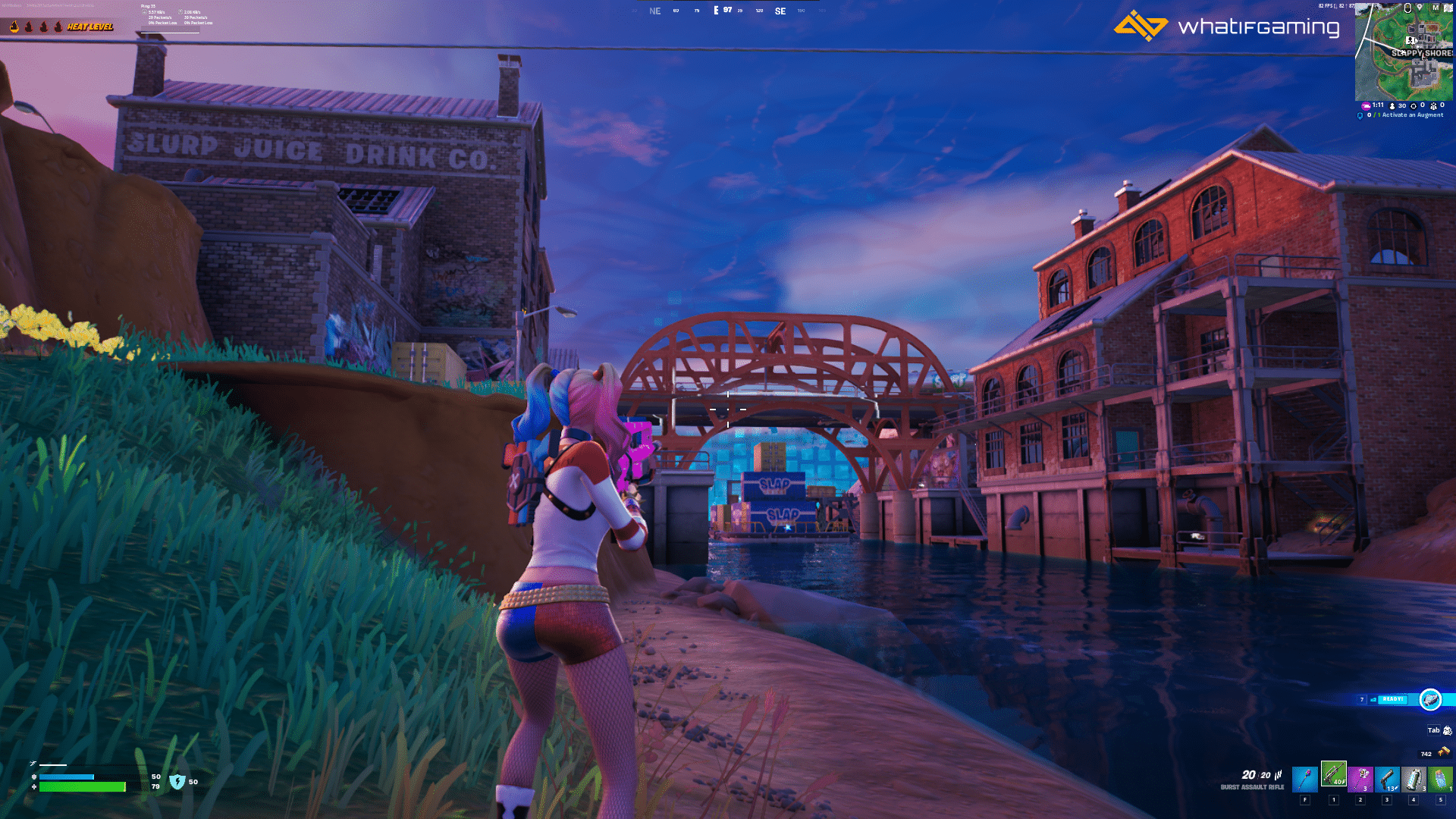 Slappy Shores is a POI with a very interesting add-on. The map is industrial-themed and has a Slap Juice factory, which makes it the best landing spot in Fortnite for farming slap juice early on. Other than the Slap Juice factory, there are a few buildings, a gas station, a Neymar Jr. NPC, and much more.
The location is right on the edge of the map. It's important to keep an eye on the map and rotate early. Otherwise, you might have to sit through some storm damage.
Closing Thoughts
The Chapter 4 Season 2 map in Fortnite is definitely one of the most unique and interesting additions the game has ever seen. There are a bunch of really cool locations, NPCs, guns, vehicles, and a lot more. With that said, we've given you 10 of the best landing locations in Fortnite for Chapter 4 Season 2. It's time for you to drop in and get some Victory Royales!