With virtual realms beyond your wildest imagination, where the rules of physics no longer apply and the impossible becomes possible – there is no better time to try Meta Quest 2 VR Games than now!
That's why we've put together this comprehensive guide to help you navigate the world of Meta Quest 2 and find the perfect game for you.
Beat Saber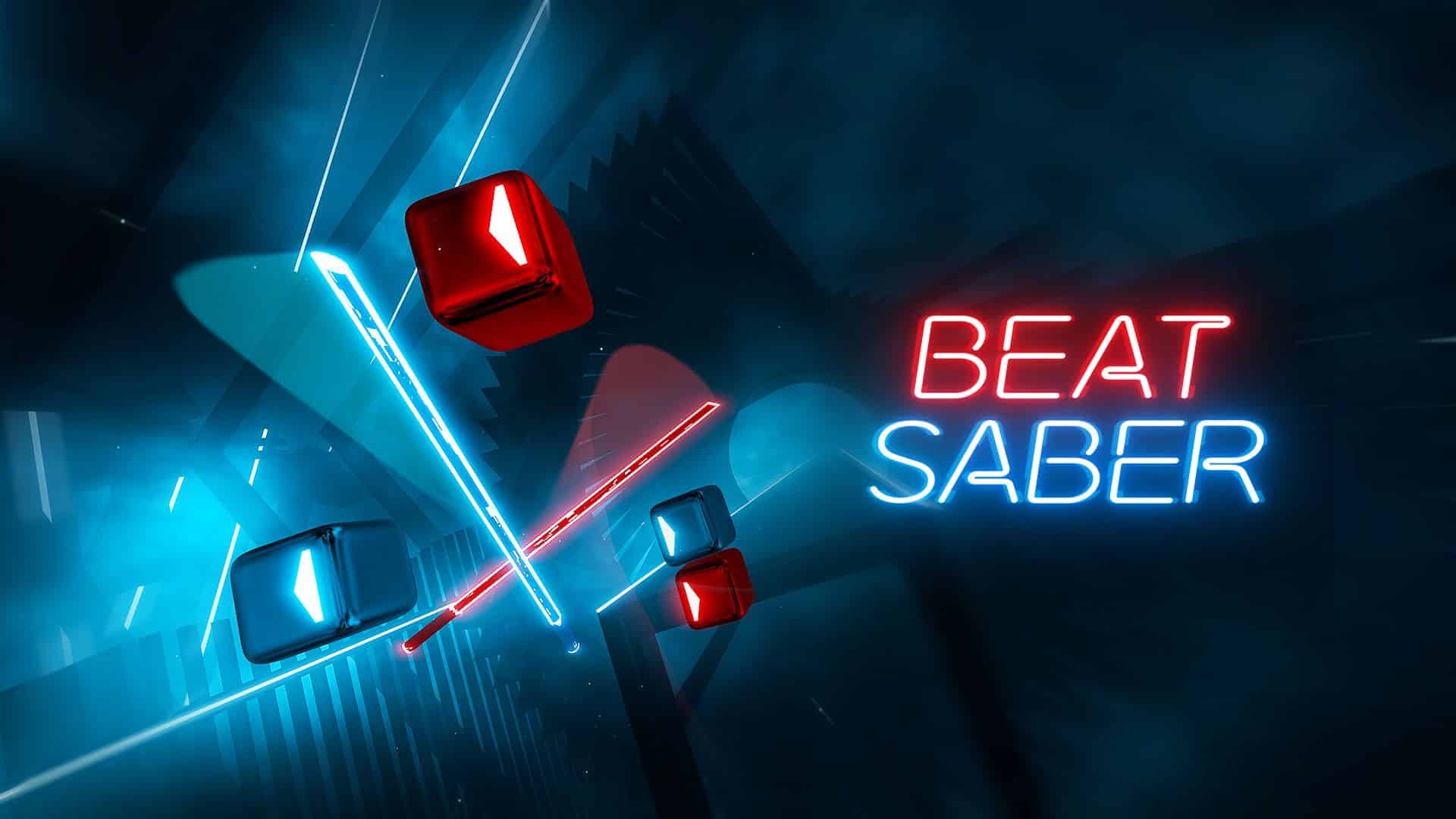 Release Date: May 1, 2018
One of the quintessential Meta Quest 2 games, Beat Saber is an immersive and addicting VR rhythm game that makes you feel like a cyber samurai while splitting objects at unreal speeds.
While the game loop is nothing new, the entire visual-auditory experience of you swinging flashy lightsabers and jamming through high-octane electronica on a VR platform makes Beat Saber truly unique.
The game also features a healthy dose of gameplay modifiers and challenges. With a PC and a link cable, you can also download more songs to expand your track list, making the game feel fresh with every play!
Among Us VR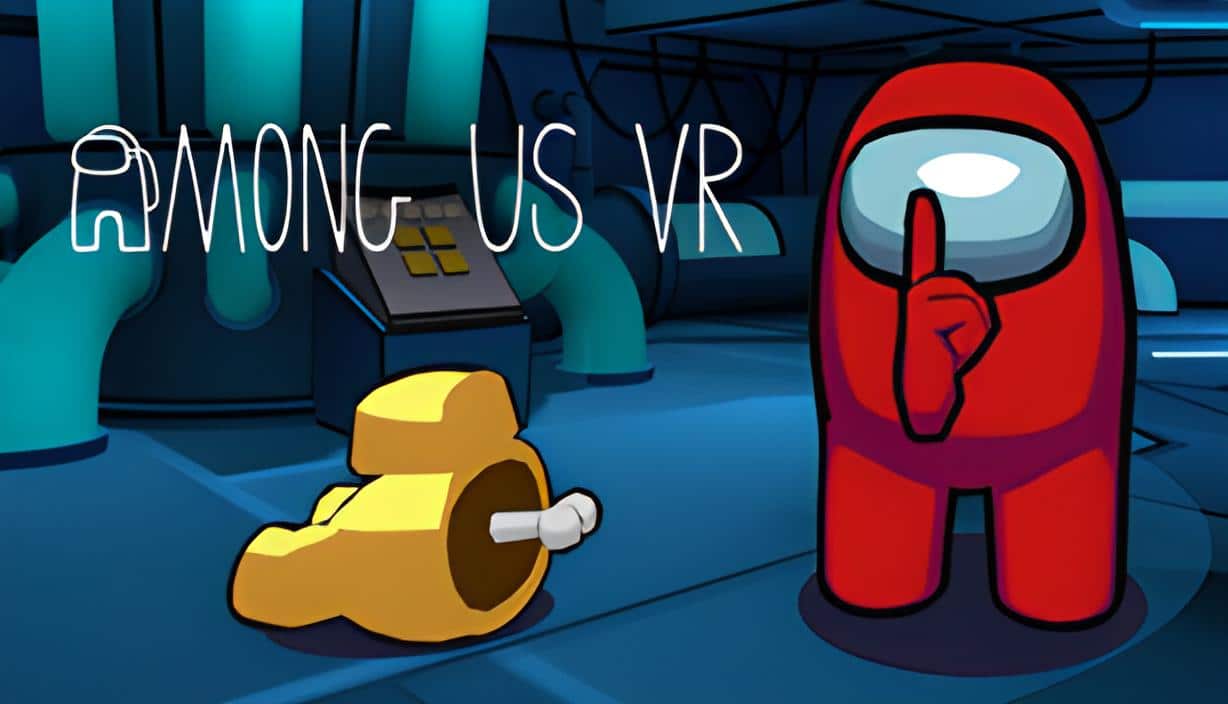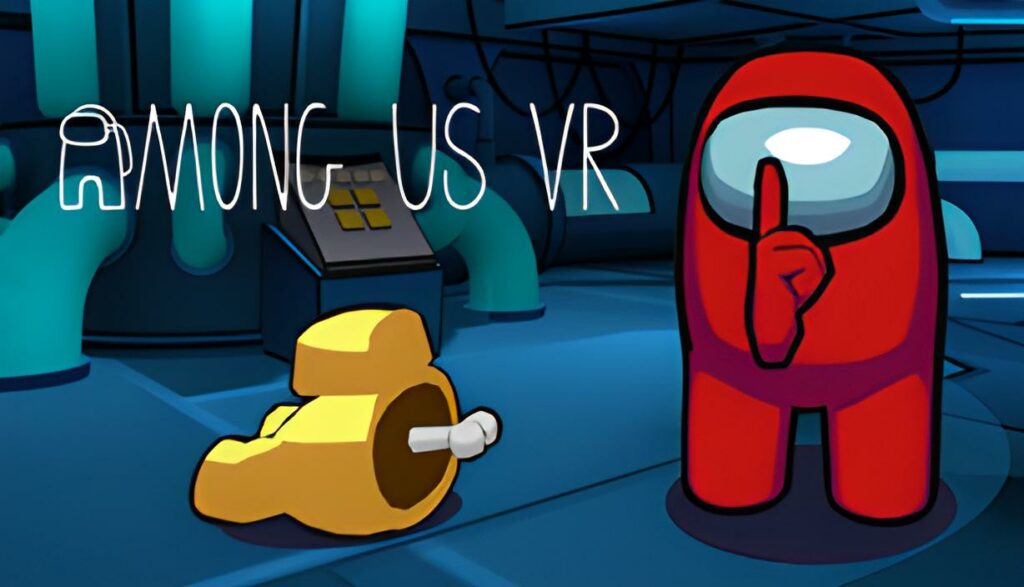 Release Date: Nov 10, 2022
With almost everyone jumping on the Among Us train, not less than a few years ago, the game had become somewhat of a staple in the community. Carrying this trend over to Meta Quest 2, the VR version of Among Us offers all the good from the classic in a new dimension.
The premise is pretty simple; you – along with your teammates, are working on a spaceship. One of you is the impostor that has to eliminate everyone without getting caught.
With so much deception and intrigue in a single package, the VR element takes the cat-and-mouse chase of Among Us to an entirely new level!
Half-Life Alyx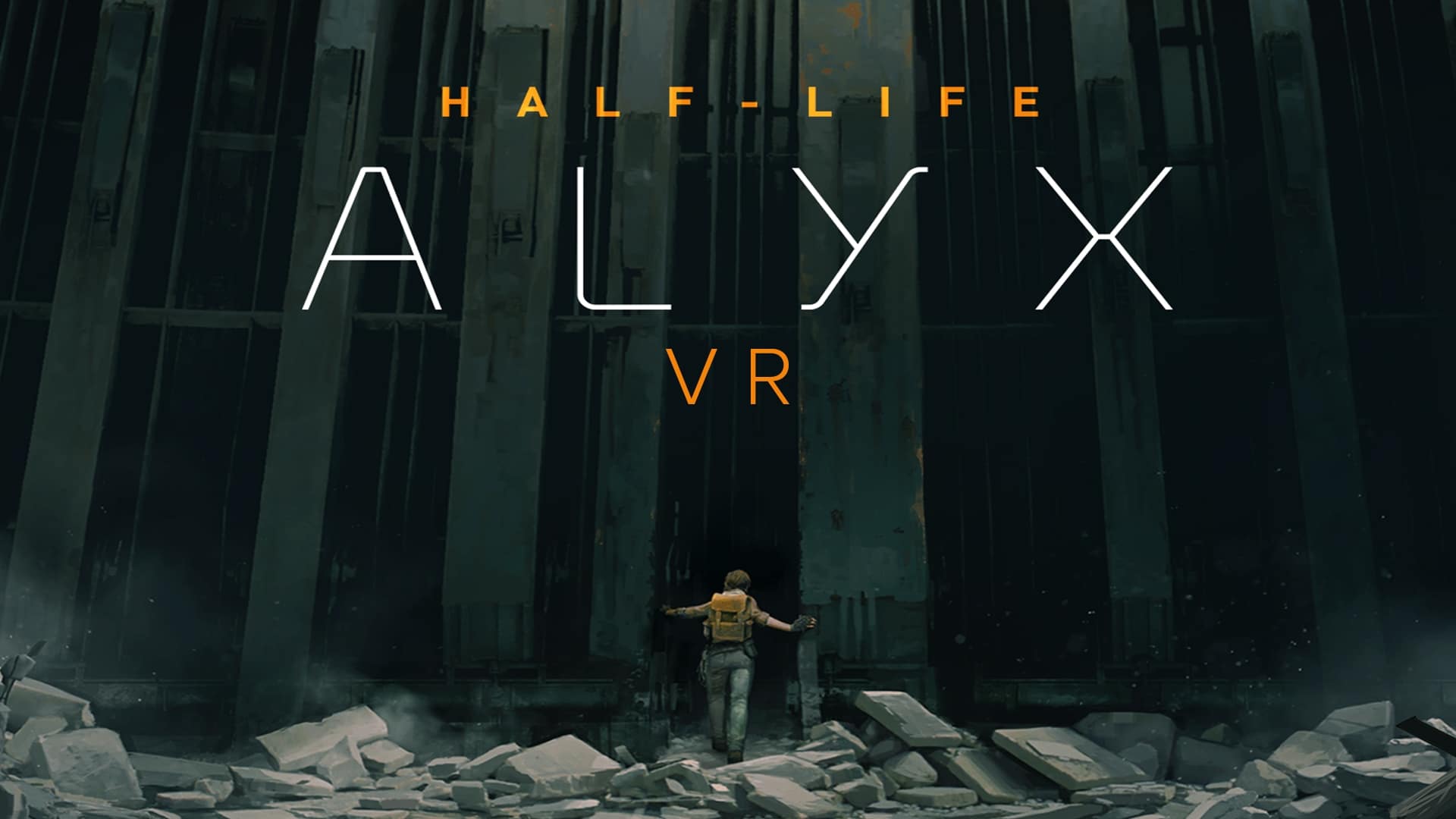 Release Date: March 23, 2020
Get ready to dive into the thrilling world of Half-Life: Alyx on Meta Quest 2 – the ultimate virtual reality experience! As humanity's last hope for survival, you'll step into the shoes of the fearless Alyx Vance and face off against the deadly Combine in an epic battle for the fate of the planet.
With stunning graphics, immersive gameplay, and heart-pounding action, Half-Life: Alyx will have you on the edge of your seat from start to finish. Whether you're a longtime fan of the series or new to the world of Half-Life, this game will transport you to a world beyond your wildest imagination.
You will use your Meta Quest 2 headset to scour around, grab supplies, throw objects, and much more! The game is not about just exploration, but is a much more coherent first-person shooter that gives you a little bit of everything!
So gear up, grab your weapons, and get ready for the fight of your life – Half-Life: Alyx on Meta Quest 2 is the ultimate VR adventure you won't want to miss!
Superhot VR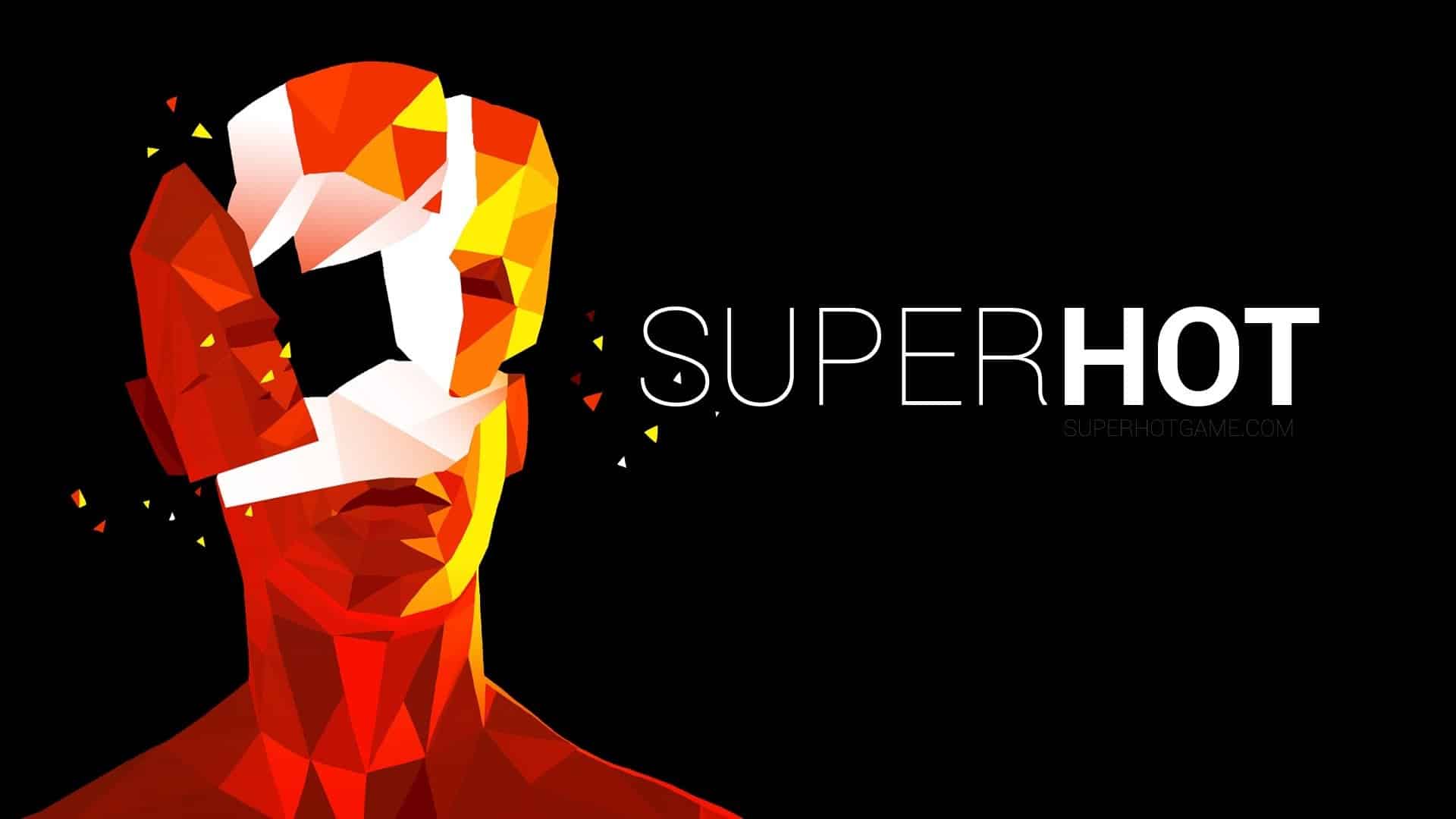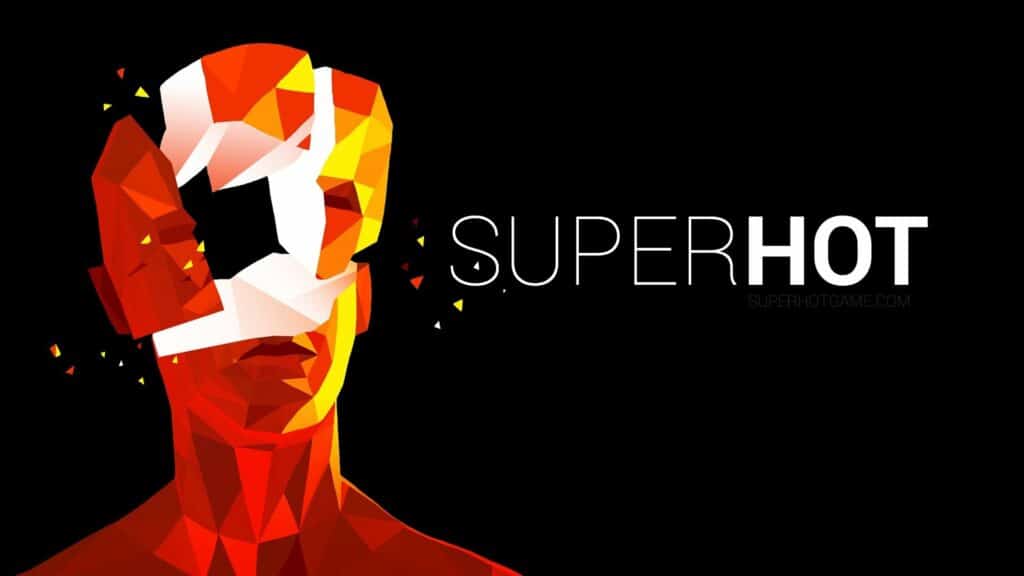 Release Date: Dec 5, 2016
Superhot VR's stylish yet minimalistic concept, coupled with its hectic and multi-faceted gameplay, makes for a wonderful first-person VR experience on Meta Quest 2.
In this game, time only moves when you do, giving you the power to puzzle out your options and control the winds to your favor. Every movement carries a weight of consequences, and this game brings that effect to the next level.
And while that concept is already fairly innovative in a traditional sense, seeing it in action through your Meta Quest 2's display is even more impressive. You'll be ducking, dodging, and weaving your way out of trouble in ways that feel incredibly immersive!
Population: One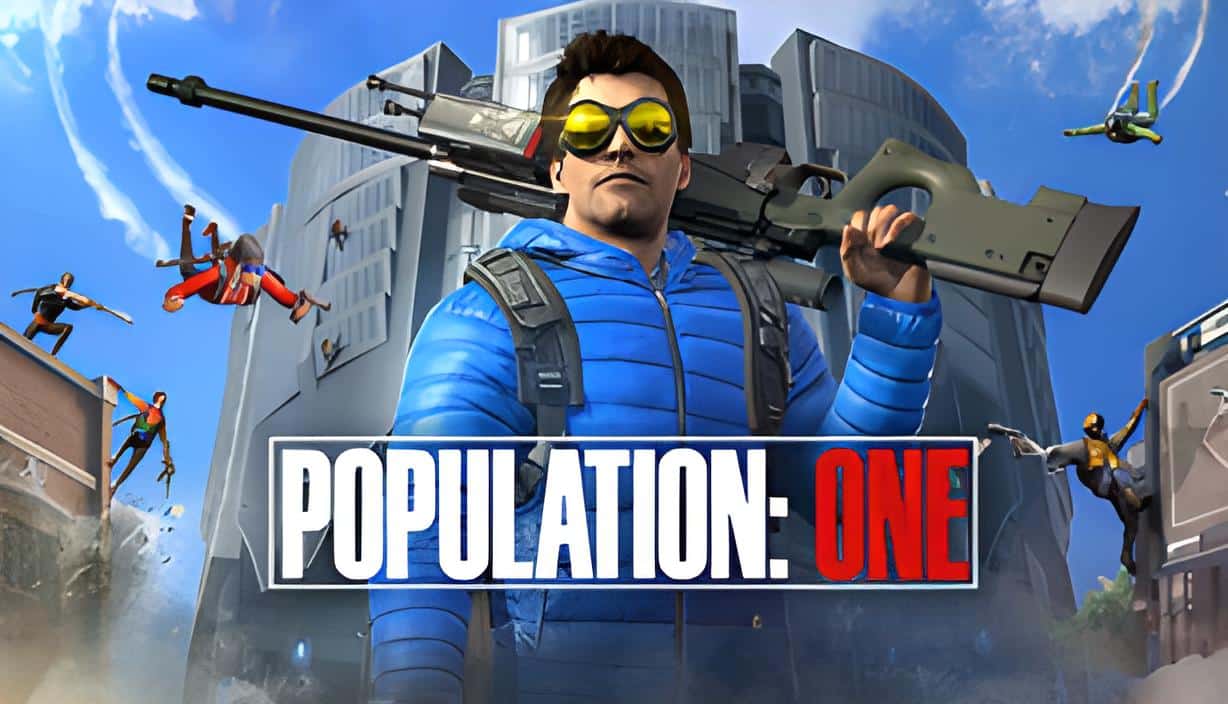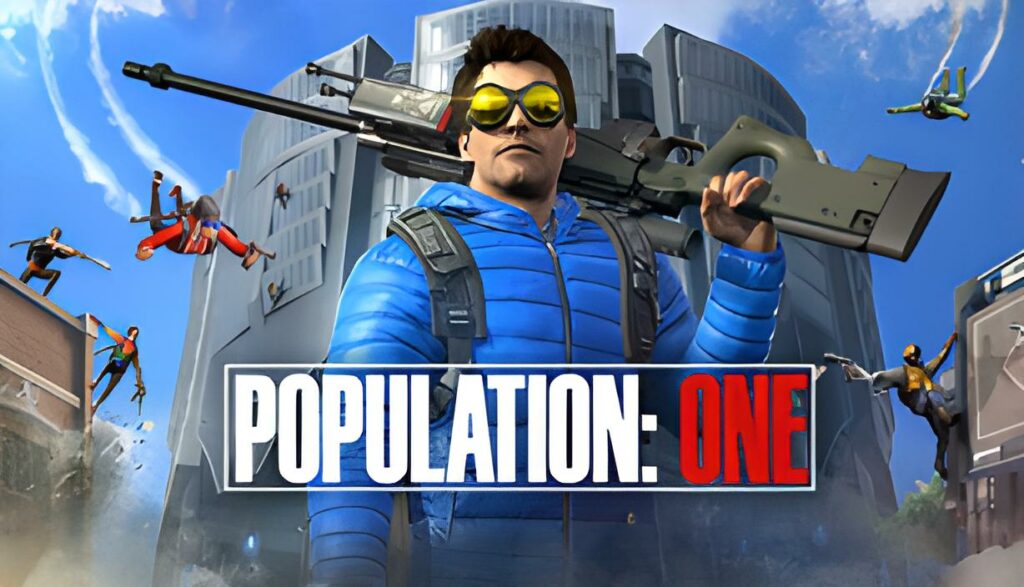 Release Date: Oct 22, 2020
Population: One is a battle royale title, perfect for anyone looking for a fresh, and unique VR gaming experience on their Meta Quest 2 headsets.
The premise is simple; you're dropped onto a massive map (further split into biomes) where you must fight for survival against both enemy players and the environment itself. The game lets you climb, fly, and explore every inch of the map – which can feel quite liberating in a VR setting.
With heart-pumping action and breathtaking visuals, Population: One will have you on the edge of your seat, fighting for survival in a battle that will leave you breathless. Don't just play the game, be a part of it – join the population and rise to the top!
NFL PRO ERA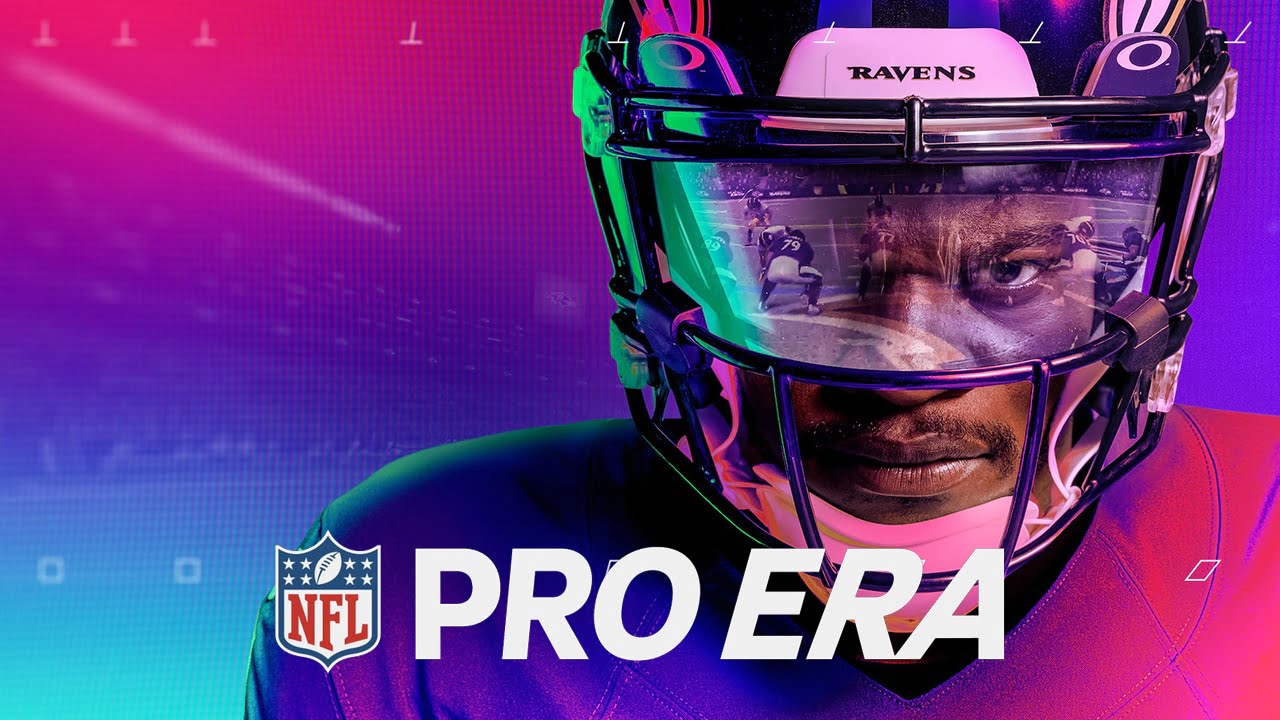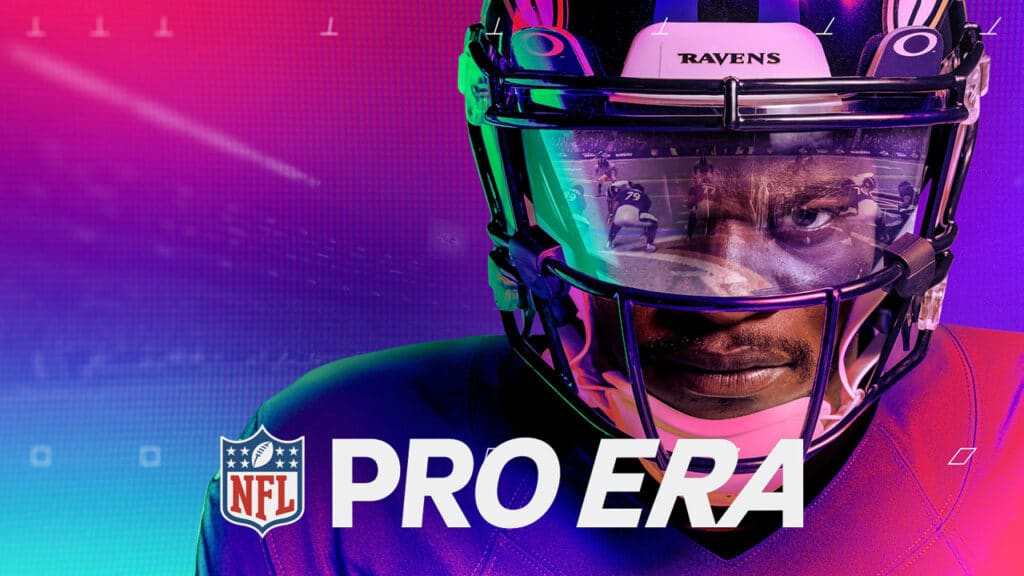 Release Date: Dec 23, 2022
Bringing the experience of competing as the QB of an NFL team on a virtual stage, the NFL Pro Era is THE game for any fan. Competing for the top spot at Super Bowl isn't for the weak!
With unparalleled immersion and stunning visuals, PRO ERA takes you straight to the heart of the game, letting you experience the thrill of leading your team to victory like never before!
The game lets you improve your QB skills by letting you participate in drills. In addition, you can also play catch with your friends in the NFL stadium of your choosing with the power of Meta Quest 2 VR.
Pushing the capabilities of Meta Quest 2 to new heights, this game is going to be your go-to as the pioneer of a new generation of management sims!
The Walking Dead: Saints and Sinners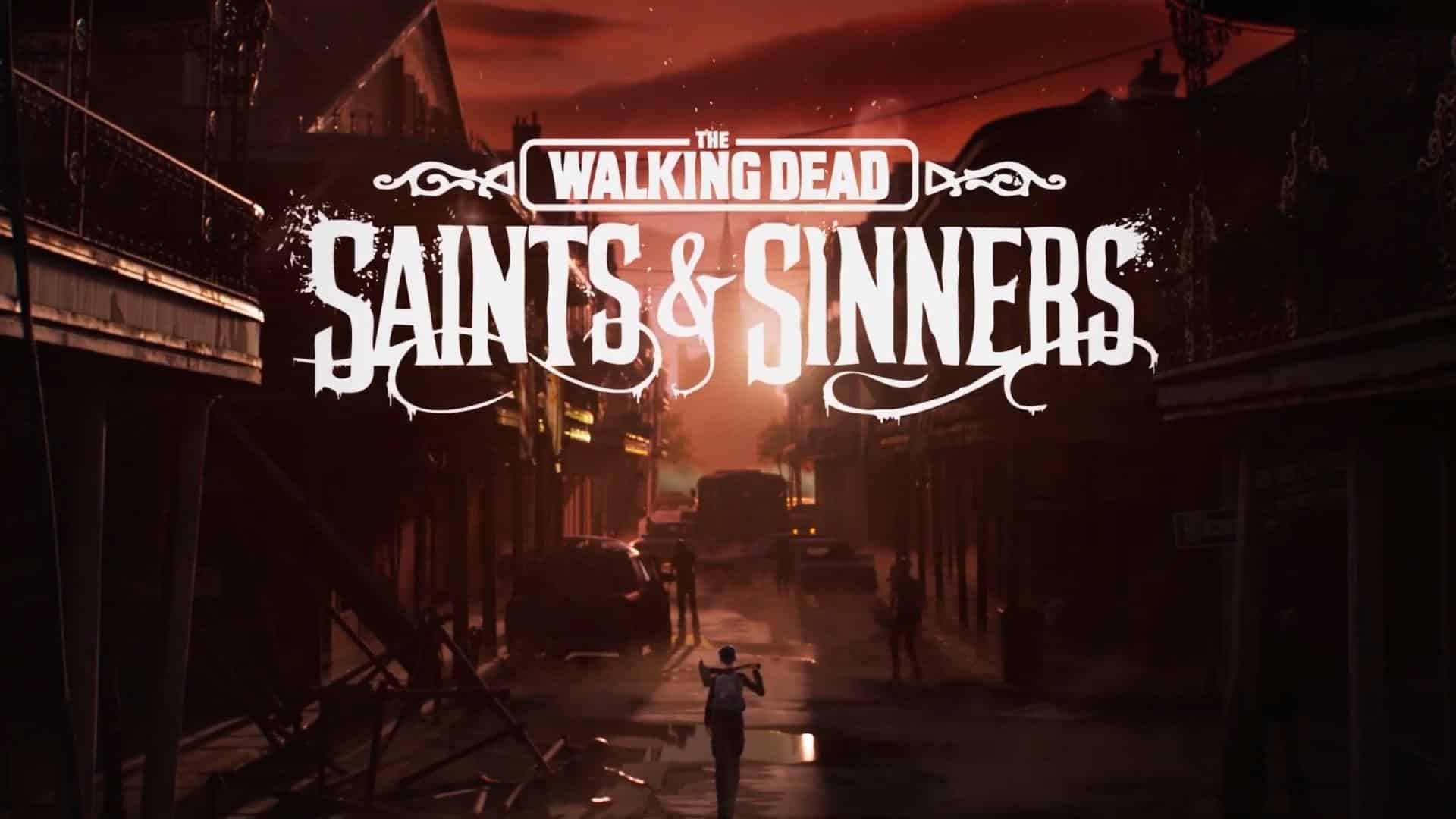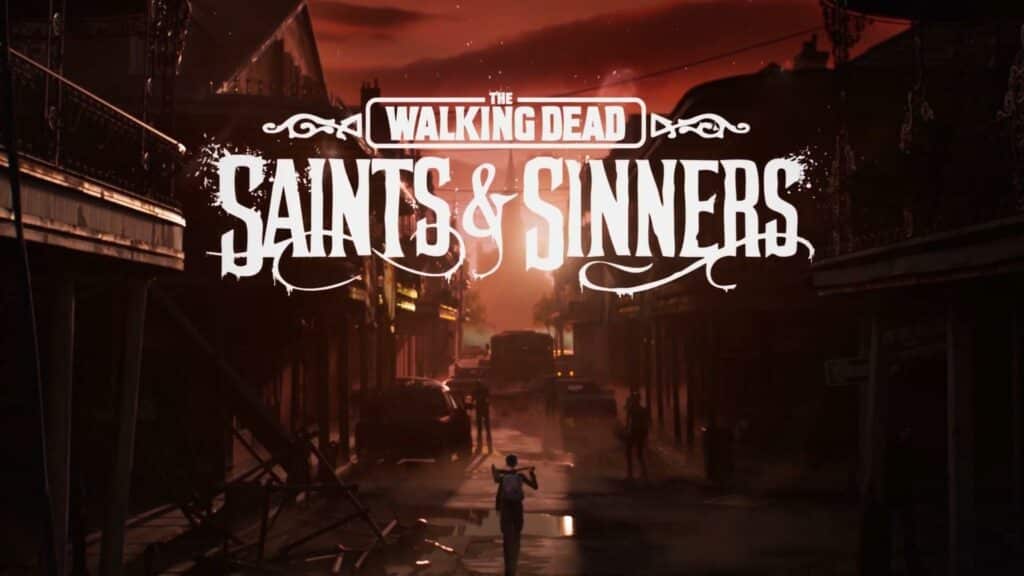 Release Date: Jan 23, 2020
Had your fill of wholesome games? Horror is back—and it's more gruesome than ever!
The Walking Dead: Saints & Sinners is one of the best triple-A VR games for Meta Quest 2. As the title portrays, the game revolves around surviving a zombie apocalypse. In a city drowning in walkers, you'll have to use every tool and weapon at your disposal to make it out alive.
With Chapter 2: Retribution's release, this VR Meta Quest 2 game has become somewhat of a sensation! There are numerous methods to dispatch your undead adversaries, whether it's the litany of weapons you have at your disposal or through creative environmental interaction.
The horror-filled experience is not for the faint-hearted though!
Pistol Whip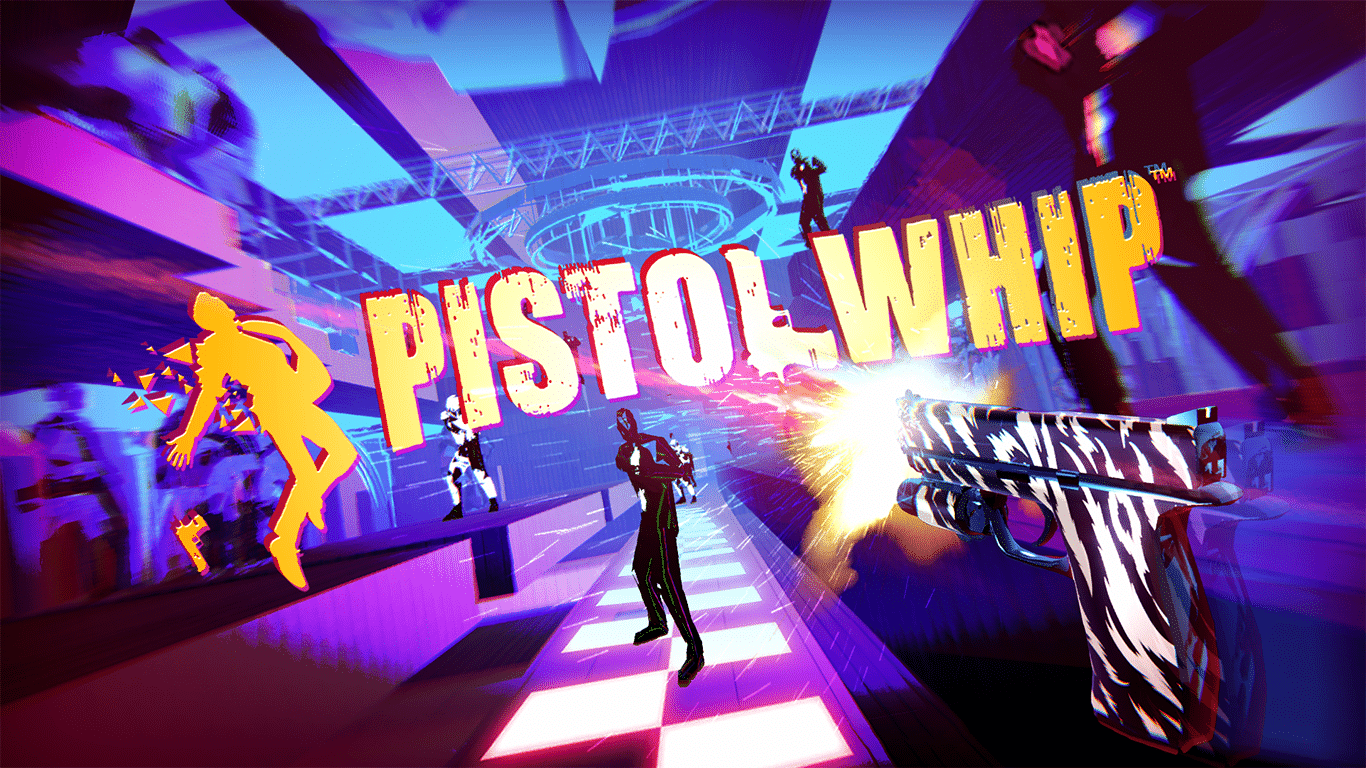 Release Date: Nov 7, 2019
Pistol Whip is a VR action game that takes the best elements of John Wick and Hotline Miami, fuses them together, and then serves it on a platter of heart-pumping awesomeness.
The game puts you in the shoes of someone who must fight through a series of bullet hell stages, all armed with only a trusty pistol. Getting through doesn't require actual footwork on your end, giving you full freedom to duck, dodge, and weave your way through a barrage of bullets. All while shooting enemies that dare to come close.
With increasingly difficult phases as you progress and an awesome soundtrack to boot, Pistol Whip will make you feel like an up-and-coming action star in a dazzling, neon world!
Ultrawings 2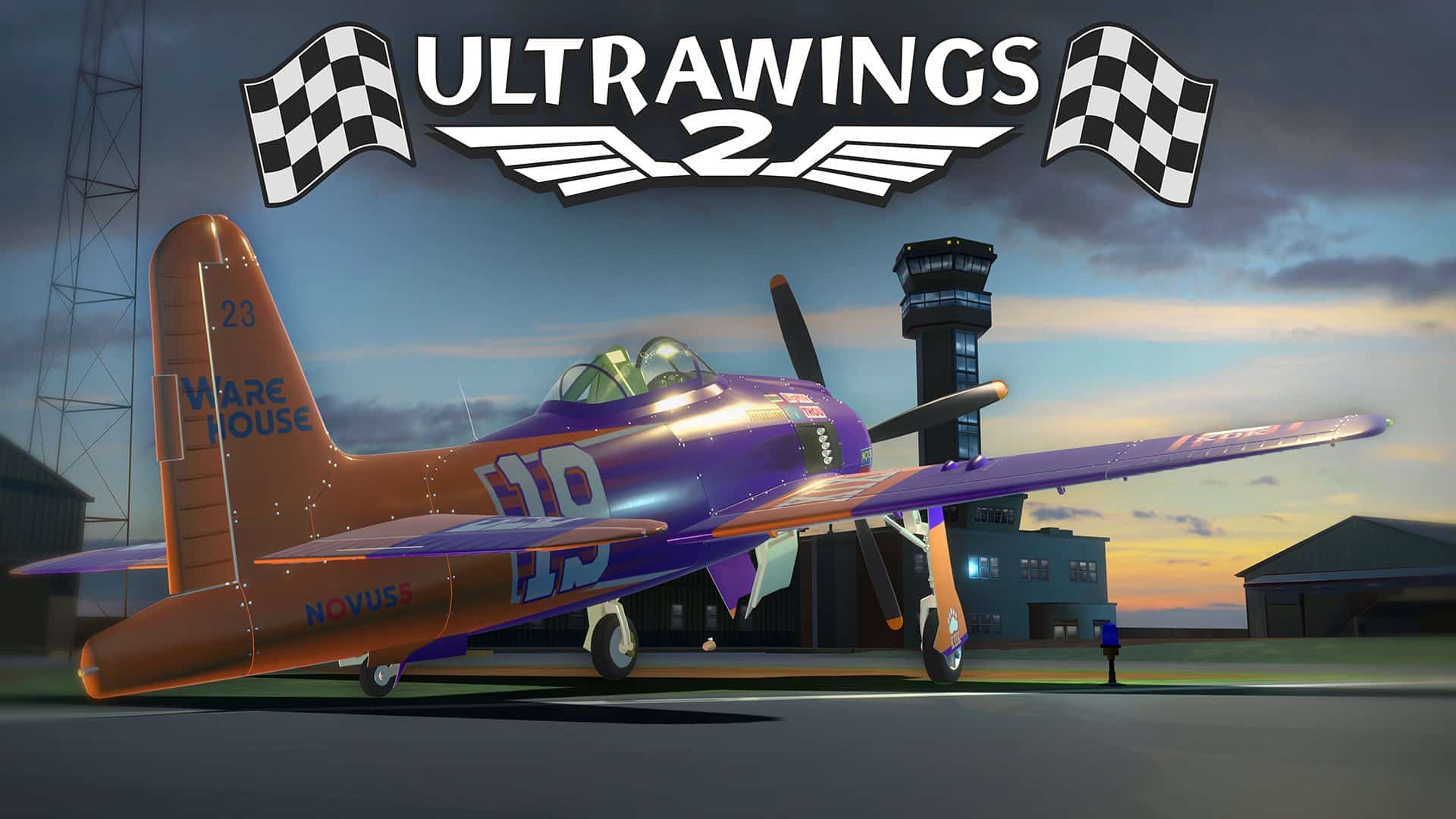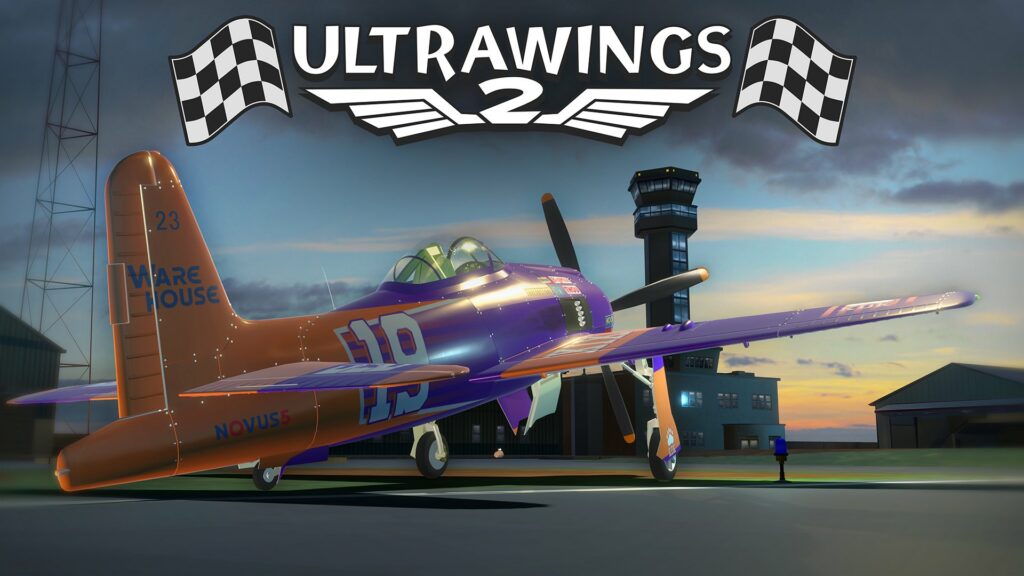 Release Date: Oct 27, 2022
If you are a fan of taking it to the skies, then Ultrawings 2 will be an extremely enjoyable experience. It features a ground-breaking motion control system that feels satisfying to use. You can use your virtual hands to fully interact and control your aircraft.
The game has no shortage of aircrafts as it lets you complete hundreds of missions across a beautifully stylized, island-themed world.
Experiencing realistic graphics amidst an aerial journey is always enthralling; pair that with a quality VR experience of Meta Quest 2, and you're never coming back!
Resident Evil 4 VR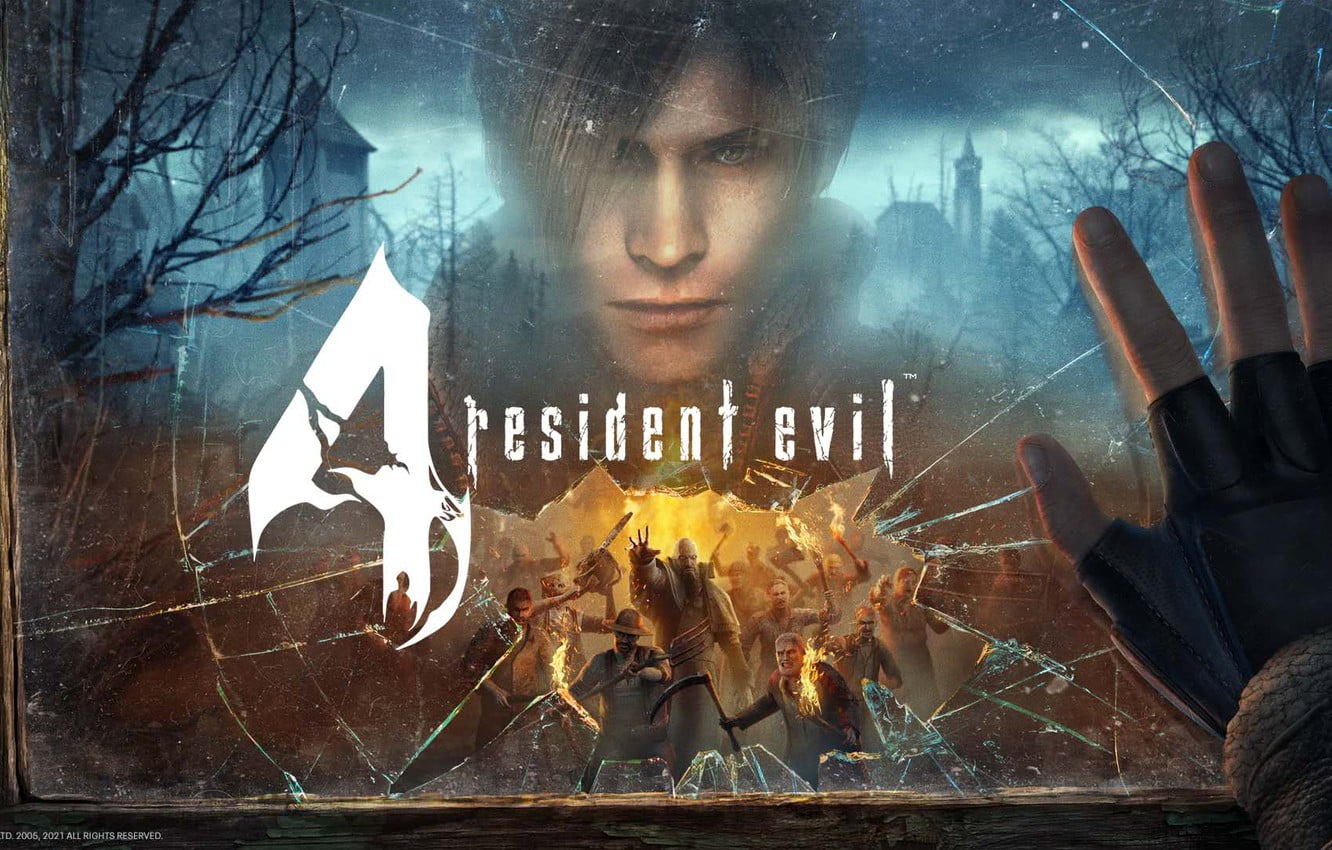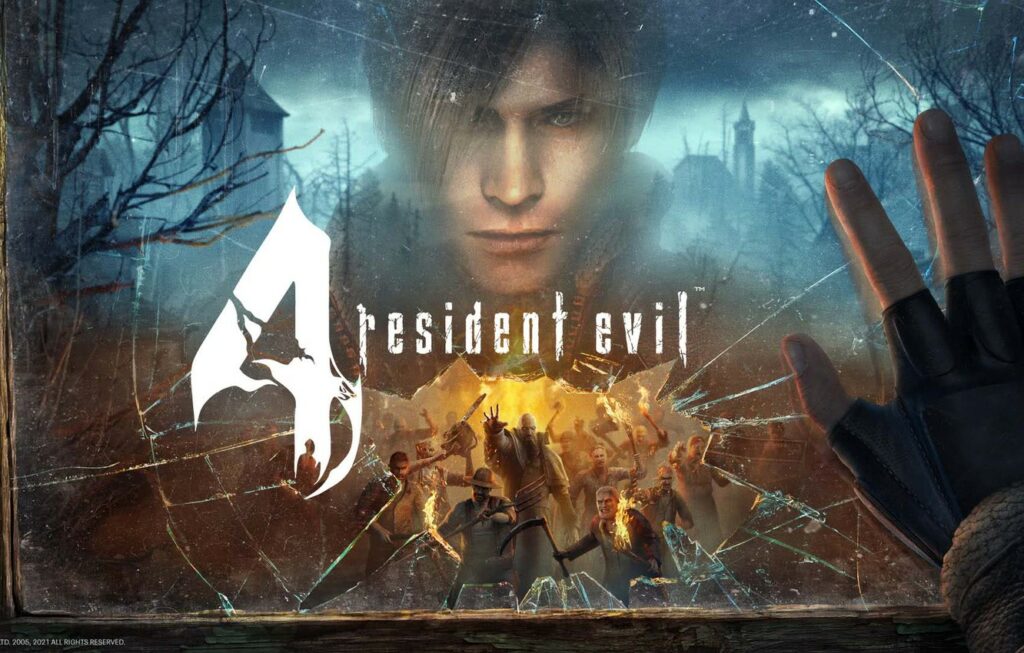 Release Date: Oct 21, 2021
A port of the classic 2005 survival horror game, Resident Evil 4 VR is a must-have for both fans of the franchise and avid horror fans.
This Meta 2 VR exclusive puts you in the shoes of Leon S. Kennedy as he's sent on a mission to rescue the president's daughter from a mysterious cult.
The game offers a generous helping of jump scares, memorable scenes, and a blowout of intense situations, all of which are amplified by the VR experience.
With the Resident Evil franchise's massive acclaim, there's no better time to revisit one of the series' most memorable entries in the Meta Quest 2 than now.
Tetris® Effect: Connected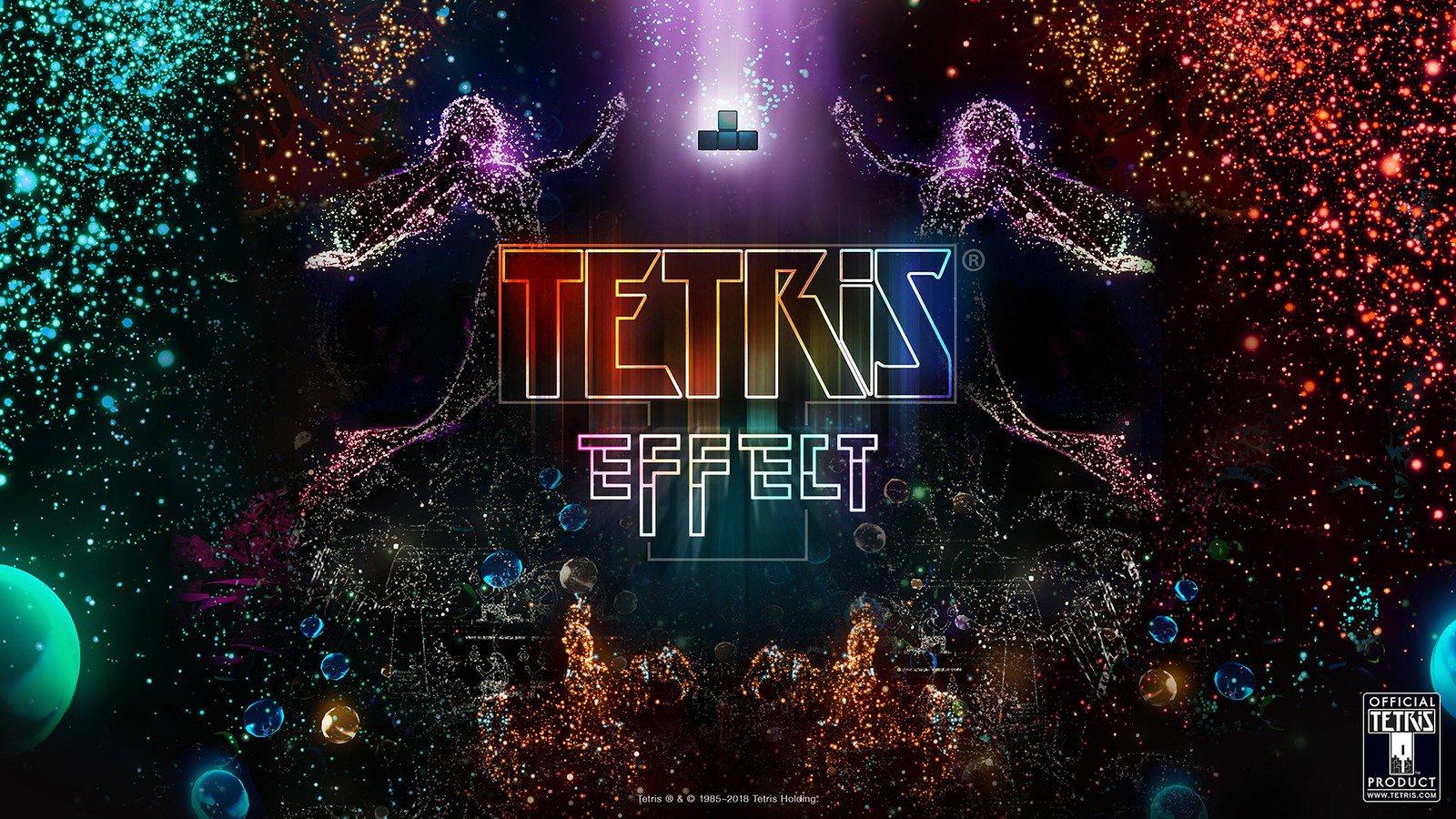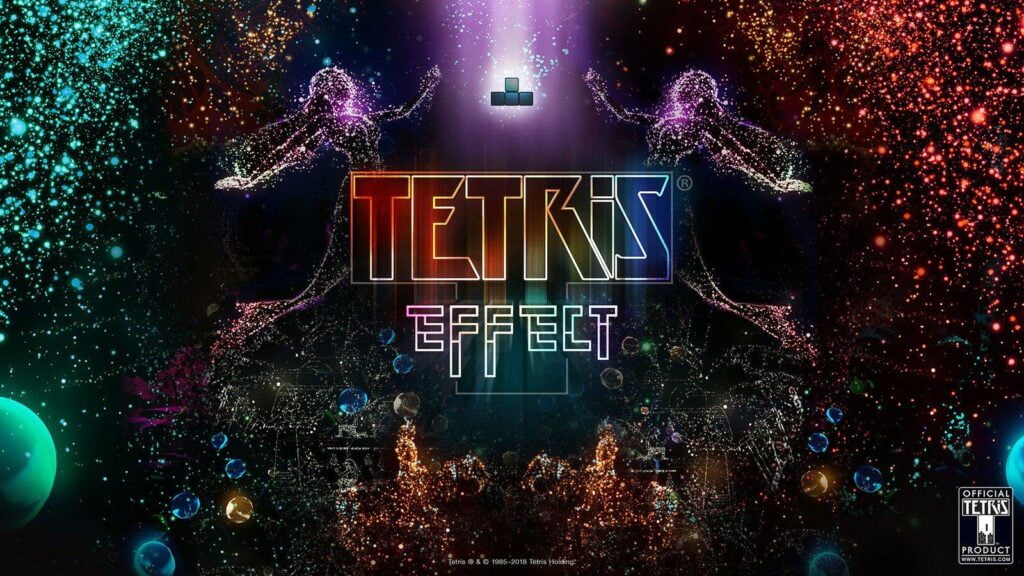 Release Date: Nov 9, 2018
What do you get when you get normal Tetris and elevate it with doses of trippy visuals and a bopping soundtrack? You get Tetris Effect: Connected, an absolutely stellar VR game that takes the classic formula and gives it a fresh coat of paint.
While the gameplay is largely the same as your classic Tetris, the addition of new modes, online multiplayer, and campaign modes provide a reskinned experience to this timeless classic.
And if that wasn't enough, the game also features some of the most gorgeous and psychedelic visuals you'll ever see, now pair that with a 360 view from your Meta Quest 2 headset. You have to see it and hear it to believe it.
Moss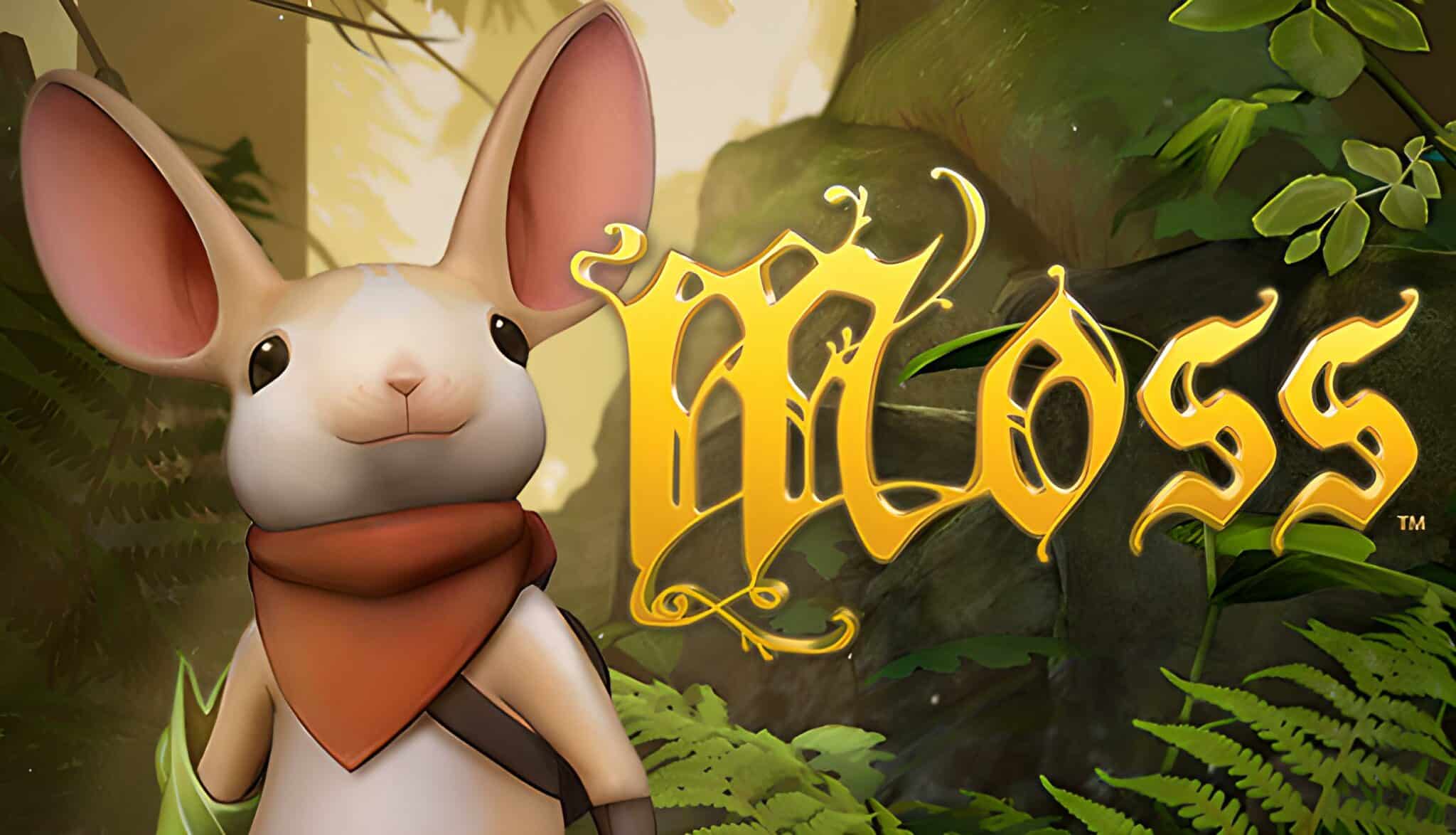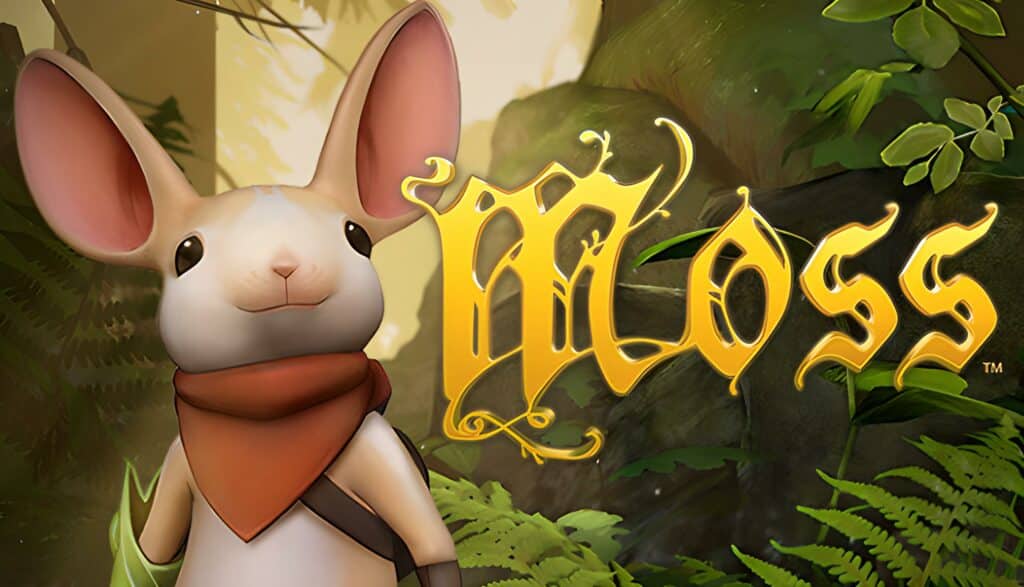 Release Date: Feb 27, 2018
One of the most endearing tales out there, Moss is a masterclass of the capabilities of VR headsets like the Meta Quest 2.
You control a tiny mouse known as Quill. When her uncle is kidnapped by an evil power, she heads out on an adventure to save him. Along the way, you'll work as a team and use your bow to battle different enemies, solve difficult puzzles, and platform your way to success.
The game also emphasizes the need for co-op collaboration (like It Takes Two) to achieve a common goal, as there's no way that the game's most challenging obstacles can be achieved by just one of you.
Echo VR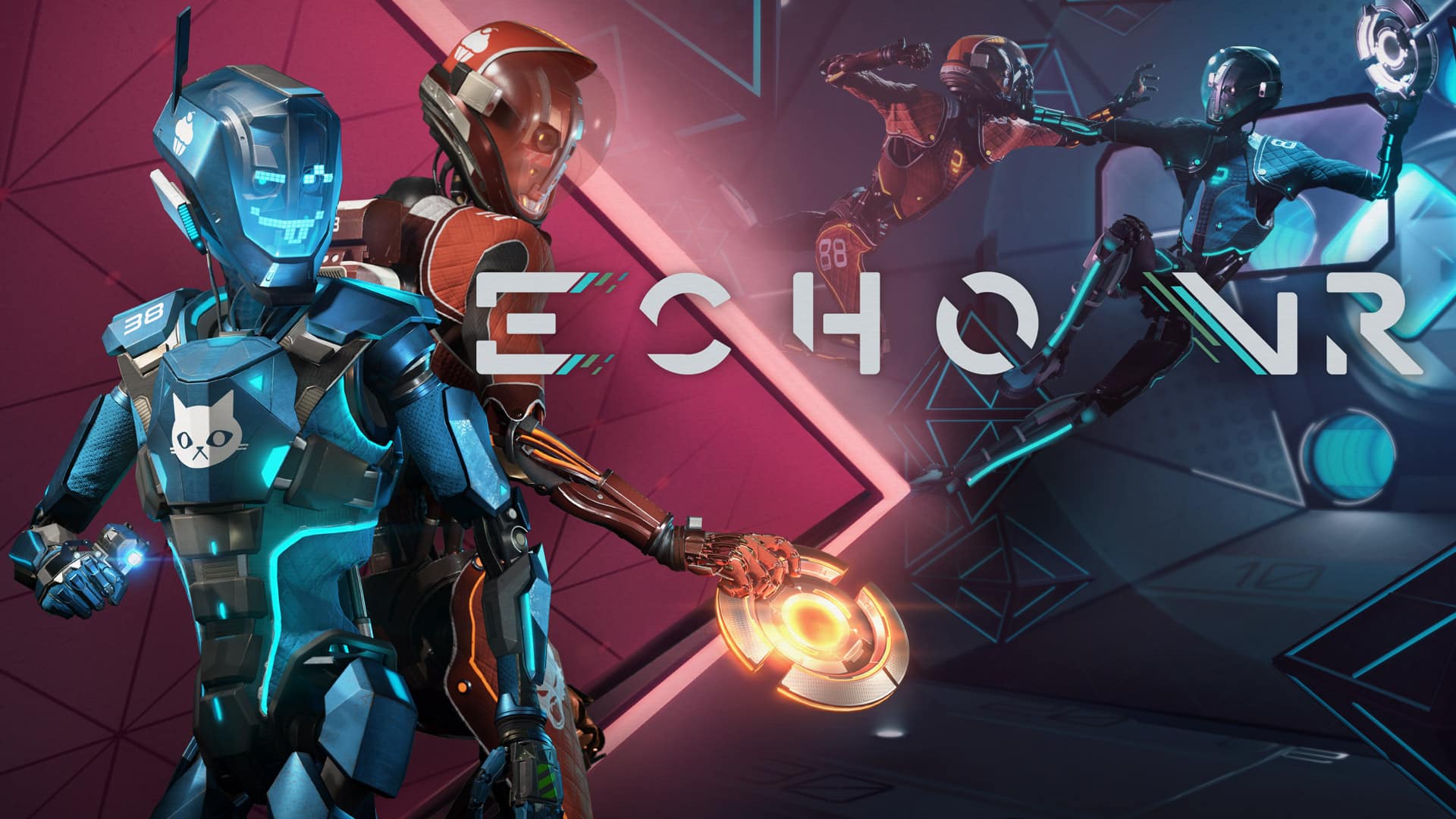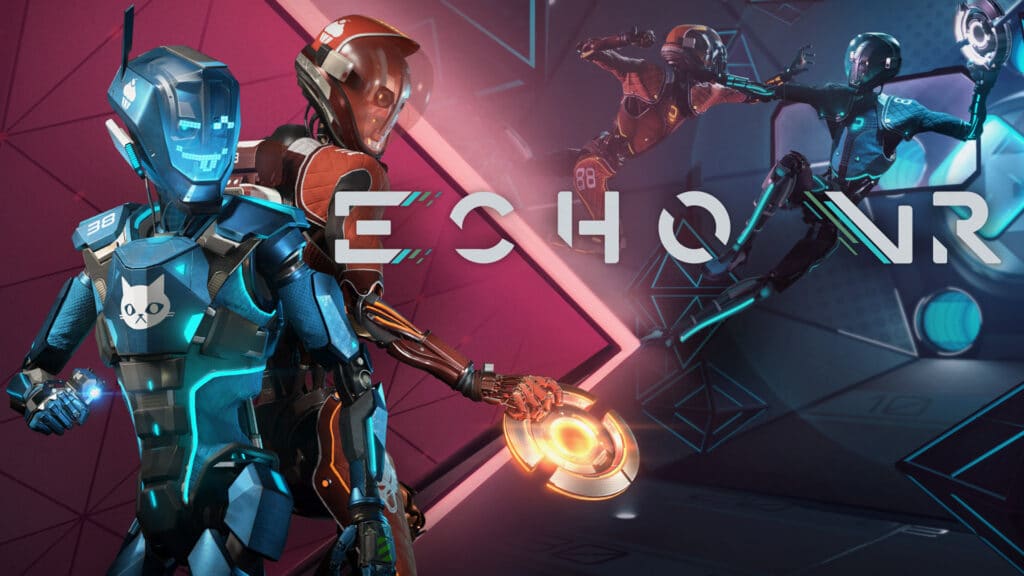 Release Date: Nov 15, 2018
Echo VR is a free-to-play, team-based VR game that has you working together with a team to compete in intense zero-gravity arenas.
The goal of the game is to throw a disc into your opponent's goal, and the first team to score 5 points wins the match. Echo VR is both fast-paced and deceptively strategic.
You'll need to not only master the art of aiming with precision but also learn how to maneuver your character in zero gravity. The movement system is intuitive and robust too, making for a fluid and enjoyable experience for the Meta Quest 2.
The Thrill of the Fight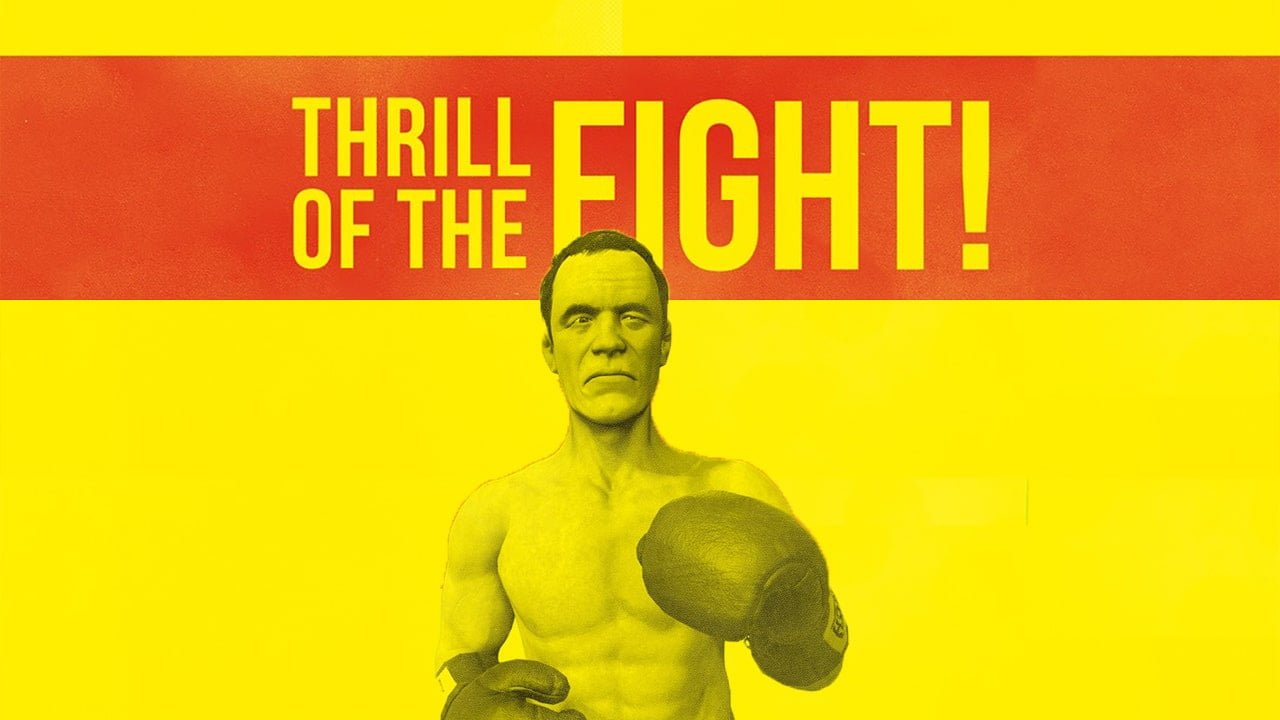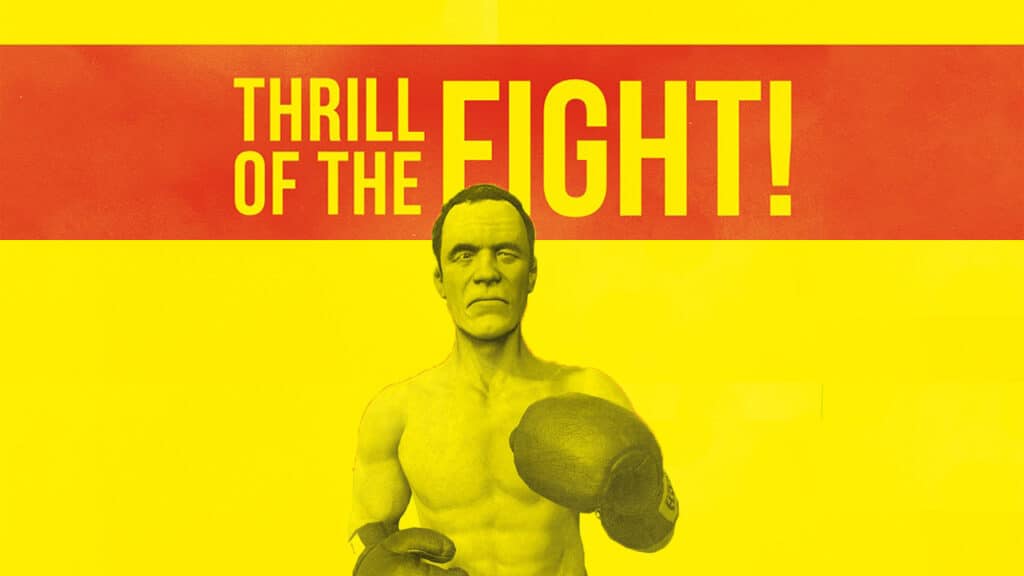 Release Date: July 1, 2016
Virtual reality brings a whole new level of immersion to boxing games, and The Thrill of the Fight fits the bill to a T.
This game has you duking it out against a series of opponents in increasingly difficult matches. In the ring, players will have to move their entire body to duck, dodge, and throw punches at their foe to claim the elusive title, The King of the Ring.
What makes this title extraordinary is the fact that real-life boxers use this VR boxing game to train for their real-world matches. If you want a tough workout that'll have you feeling like a badass, give The Thrill of the Fight a go!
Five Nights at Freddy's: Help Wanted
Release Date: May 28, 2019
Miss the frightening madness of the good 'ol 2010s that is killer animatronics? Well, you're in for a treat.
Five Night at Freddy's: Help Wanted brings the terrifying scares of the mainline FNAF games, as well as new modes, and puts them into a horror-filled VR setting.
Troubleshoot broken animatronics, repair claustrophobic ventilation systems, win toys and plushies, and face your biggest nightmares, all in the FNAF VR package!
With an eerily familiar sense of immersion and some of the most memorable scares in any VR horror game to date, FNAF: Help Wanted is a must-have for horror fans.
Just be sure to keep the lights on…
Little Cities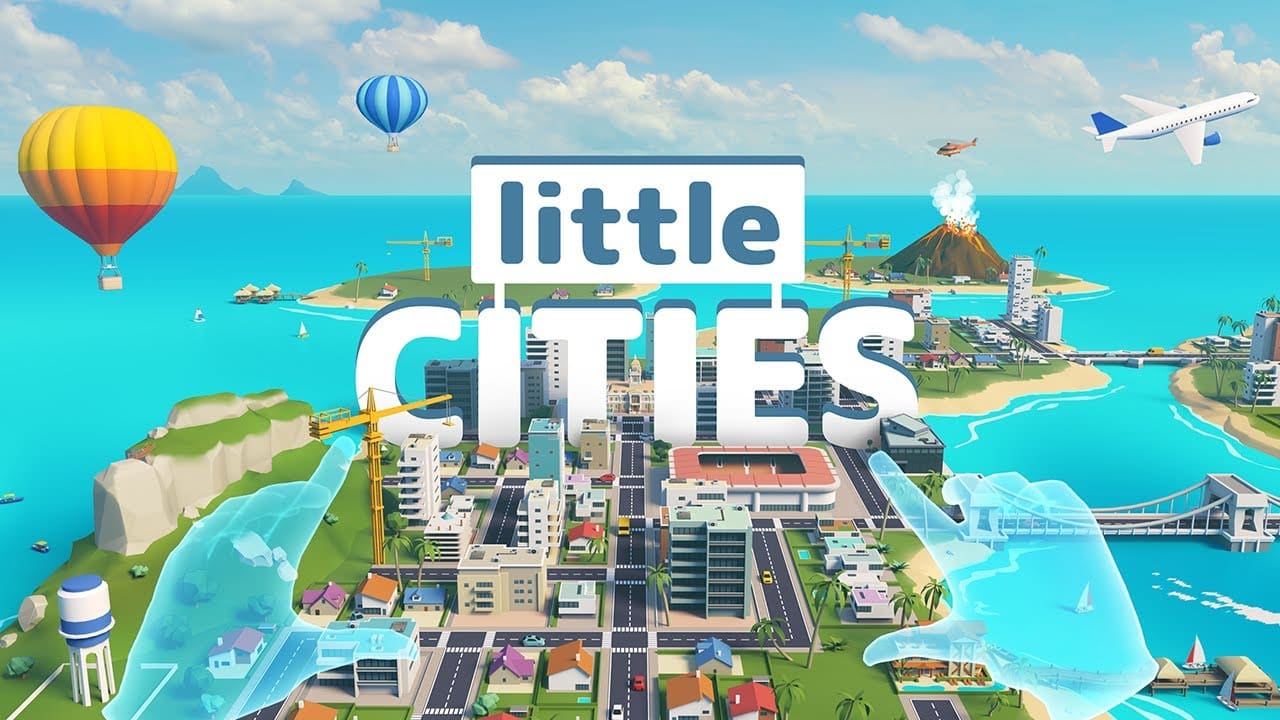 Release Date: May 12, 2022
Little Cities is a relaxing game that brings out your creativity. Escape to the charming world of Little Cities, the most loved VR city-building simulation game. Create your own little city and watch it come to life – from a humble village to a bustling metropolis. Design the layout and strategically plot amenities to make a perfect city where your citizens love to live.
Decorate your city as you see fit and place various attractions to enhance your area. Craft your little cities your way with intuitive Meta Touch controls or get hands-on with Hand Tracking support!
Plus, the Snowy Islands DLC features two new islands to transform with a generous sprinkling of fresh Attractions, buildings, utilities, and the occasional avalanche.
Unplugged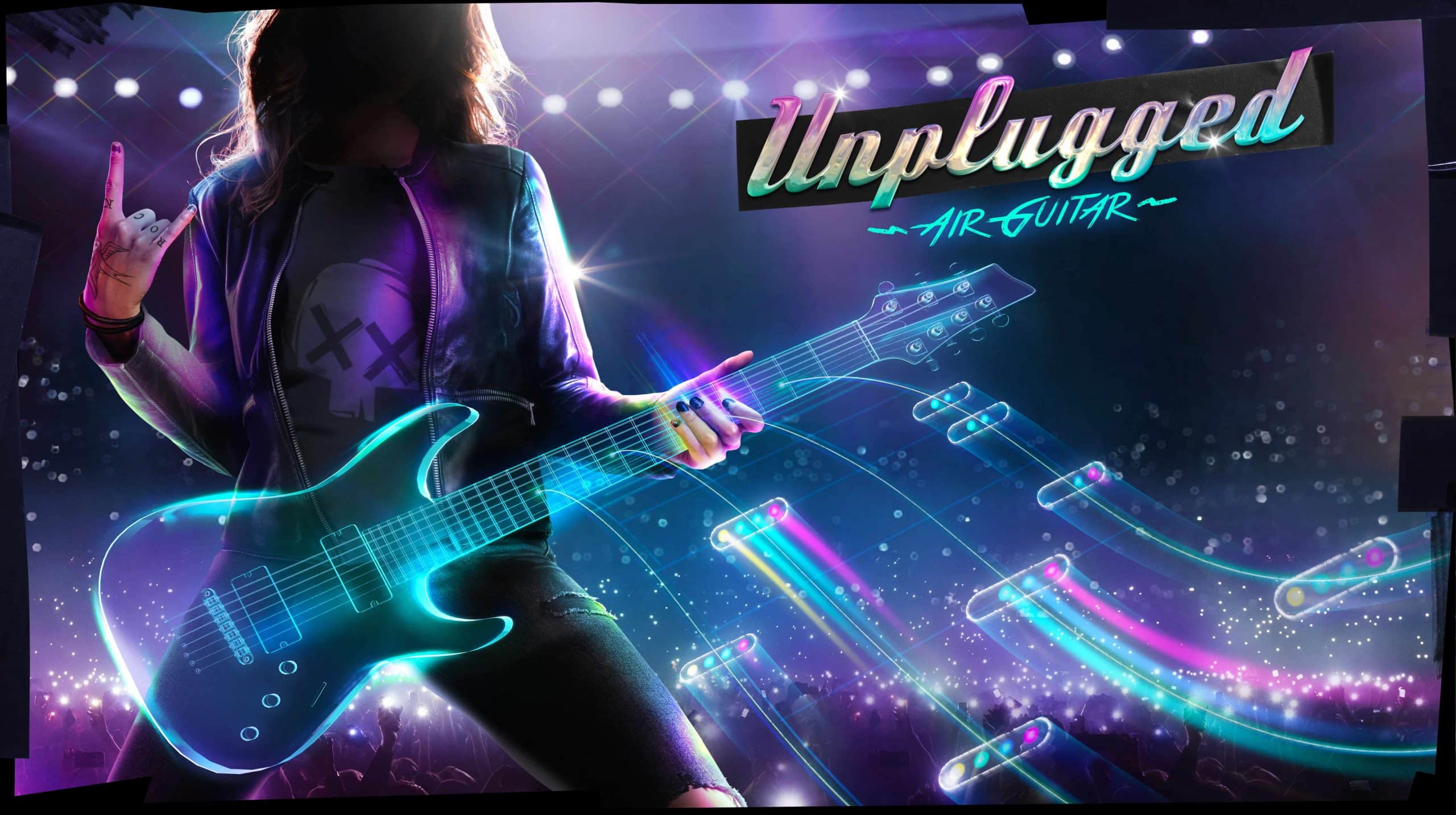 Release Date: Dec 14, 2021
Unplugged lets you rock out to some of the biggest and most insanely cool songs from world-famous rock bands, including The Offspring, Weezer & Ozzy Osbourne, using just your hands. Become a rock legend with Steel Panther's inimitable frontman Satchel as your mentor.
If you are a fan of Guitar Hero, this game will feel just like home. It gives you the adrenaline of playing the guitar on stage in front of thousands of fans. The feeling of playing the air guitar is something else entirely!
Pick up your virtual guitar, select a song, match your fingers to the chords, strum the strings at the right time, and engage the crowd! Unlock songs, venues, guitars, and more on your way to rock stardom and compete with the world's best air guitarists on the leaderboards.
Journey of the Gods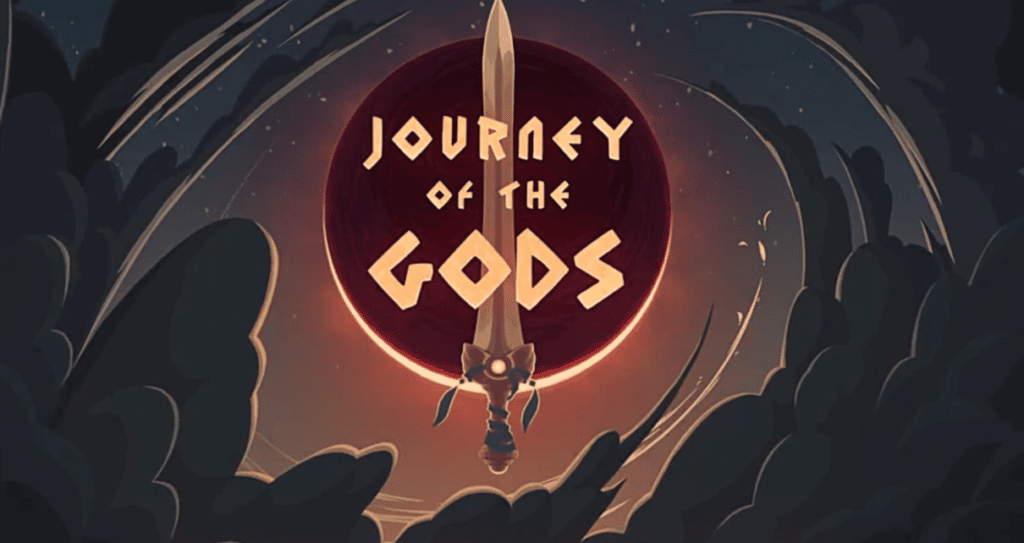 Release Date: June 18, 2019
If you're a fan of action RPGs where you progressively grow in power and might, then this title is one of Meta's most charming games. Journey of the Gods sets you out on a fantastical journey where you need to stop sinister characters from destroying your land.
Wielding the power of the gods, you'll get to engage in thrilling combat, ranged and melee, against every foe that this game pits against you.
On top of that, the world is a delightful one to explore. With an art style that's both charming and pleasant to the eye, the world is brought to life in a way that makes you feel like you're truly within its world. If there were more rich character interactions, the game would rival even the best RPGs on the console.
Onward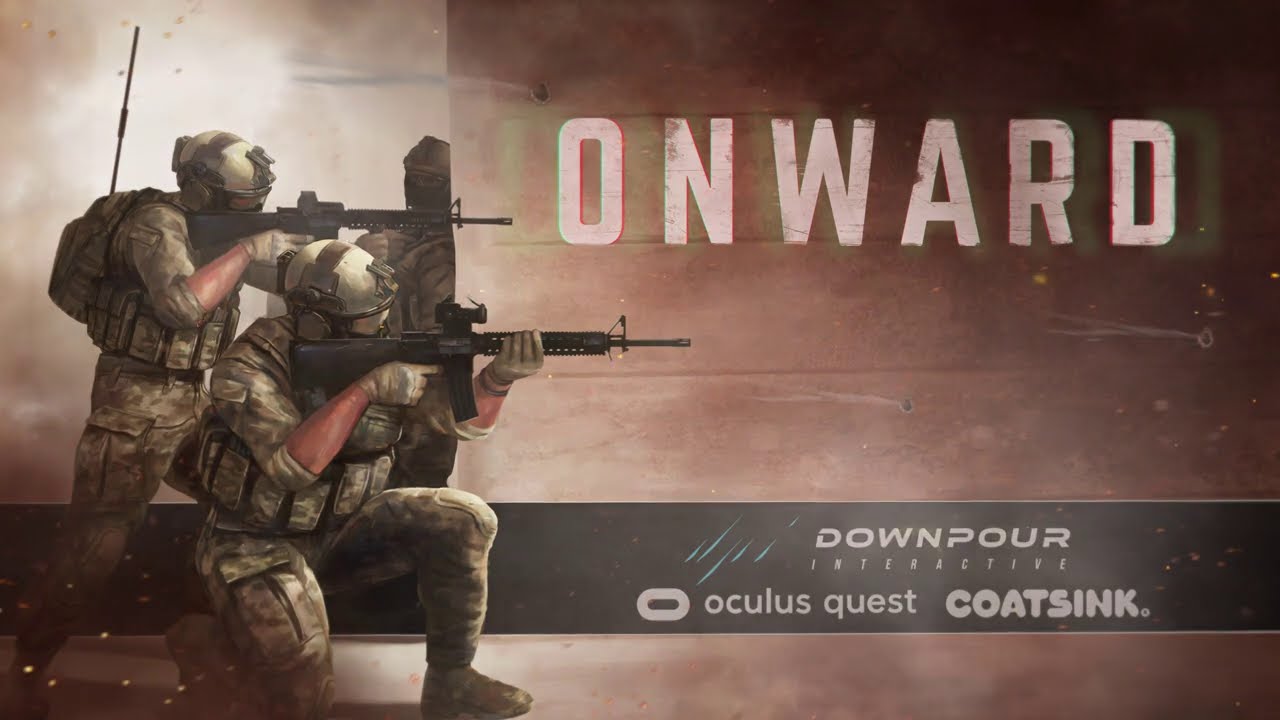 Release Date: Aug 29, 2016
Onward is a military-simulation VR game that puts you in the shoes of a soldier in battle. While, sure, the game draws many similarities to the iconic FPS franchise such as 5-vs-5 gameplay, it also differentiates itself with a slew of innovative gameplay mechanics that are designed specifically for VR.
You'll be required to perform all the functions of a soldier in battle, such as loading your gun with ammo in real-time and using guns that are true to their time. Mini maps and radars are also absent, which further adds to the sense of imminent danger for every corner you turn!
Another cool thing about Onward is the abundance of PVE, PVP, and co-op custom-modded maps and servers made by the community! Pair the developers' eternal love for the game to the mix, and it's a perfect place to get started!
Blade & Sorcery: Nomad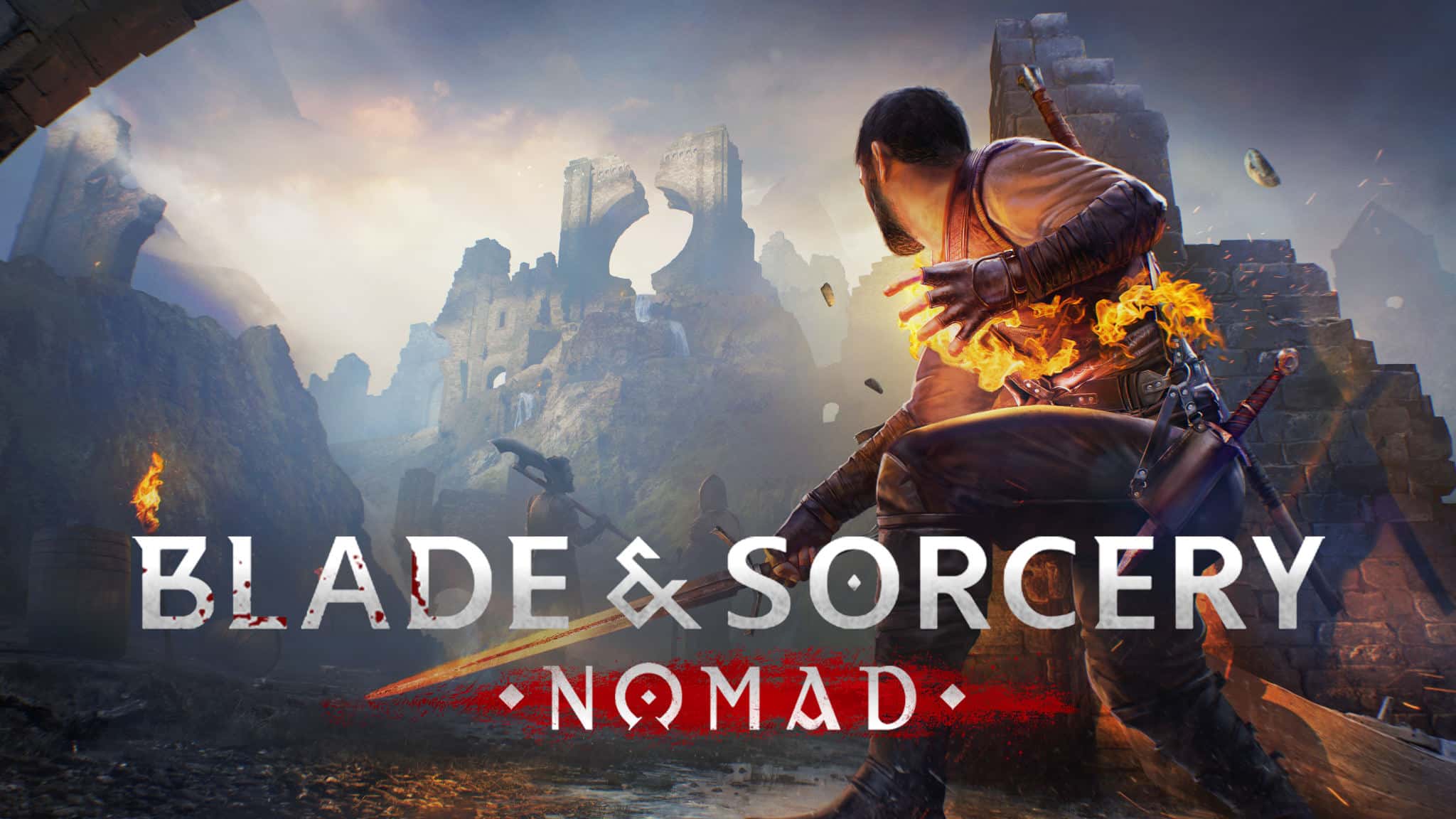 Release Date: Nov 4, 2021
Blade & Sorcery: Nomad is a fun sandbox VR experience that possesses an expansive and often ridiculous combat system that makes full use of the physics engine, you can experiment with different ways to dish out pain to your enemies through two main modes: arena sandbox and survival mode.
You can wield and equip a variety of fun weapons; from swords and hatchets to magical scepters. You can also use your surroundings to your advantage, as you may throw foes into walls or utilize environmental traps to dispatch your enemies.
The sense of humor the game possesses is also unintentionally amusing. The rampant carnage in the game juxtaposed with your dummy-like, dead-eyed enemies? A+ in my books.
The Climb 2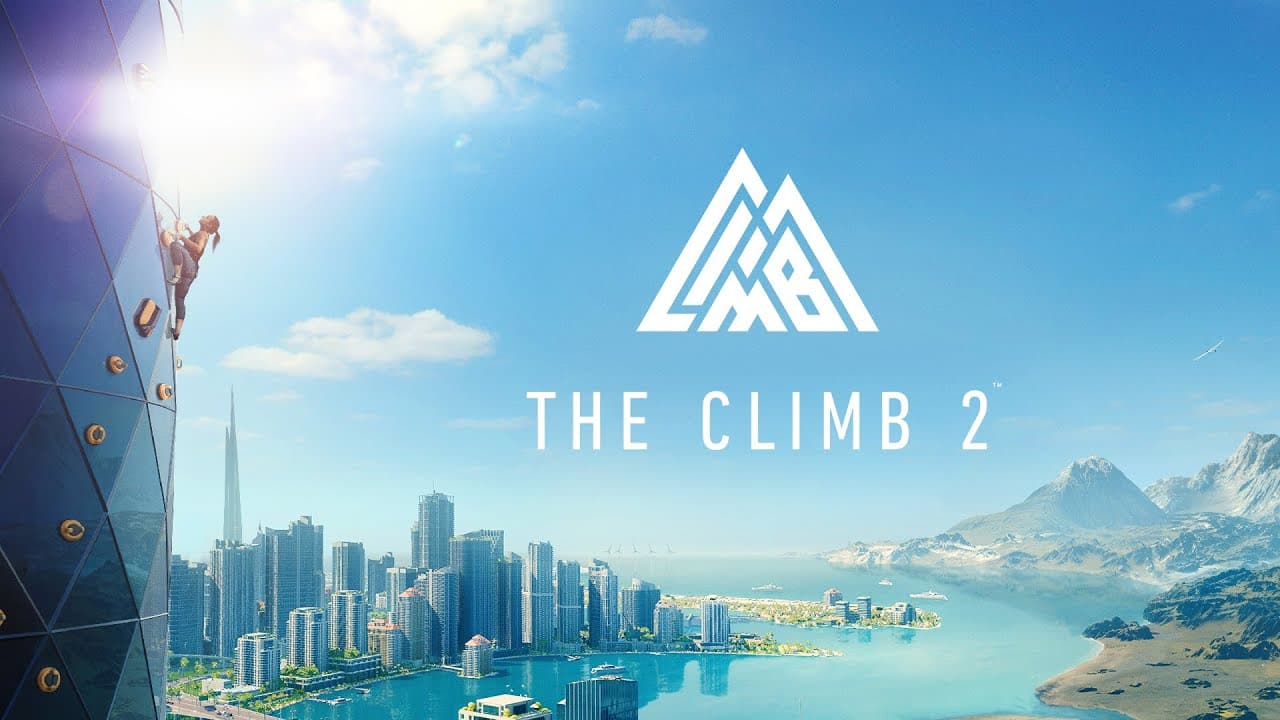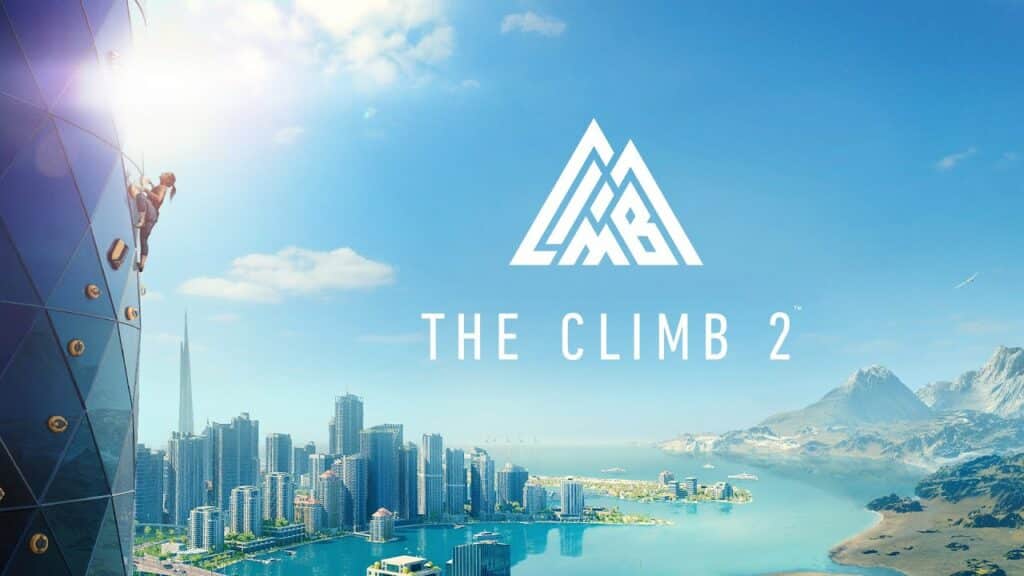 Release Date: March 4, 2021
Scale past soaring skyscrapers and explore beautiful locales in The Climb 2—the ultimate rock-climbing game made exclusively for VR.
The Climb 2 builds on the foundation of its predecessor with memorable level designs, tense environments, and breathtaking new heights. Even with plenty of air below you, The Climb 2 remains meditative and calming as you ascend past scaffolding and ropes spaced out evenly.
The Climb 2 is a mesmerizing VR experience that achieves precisely what it sets out to do – give you an unparalleled sense of triumph as you attempt to summit each level. If you want a challenge, consider playing against ghost avatars to serve as a fun-hearted competition with friends for your next climb.
Gorn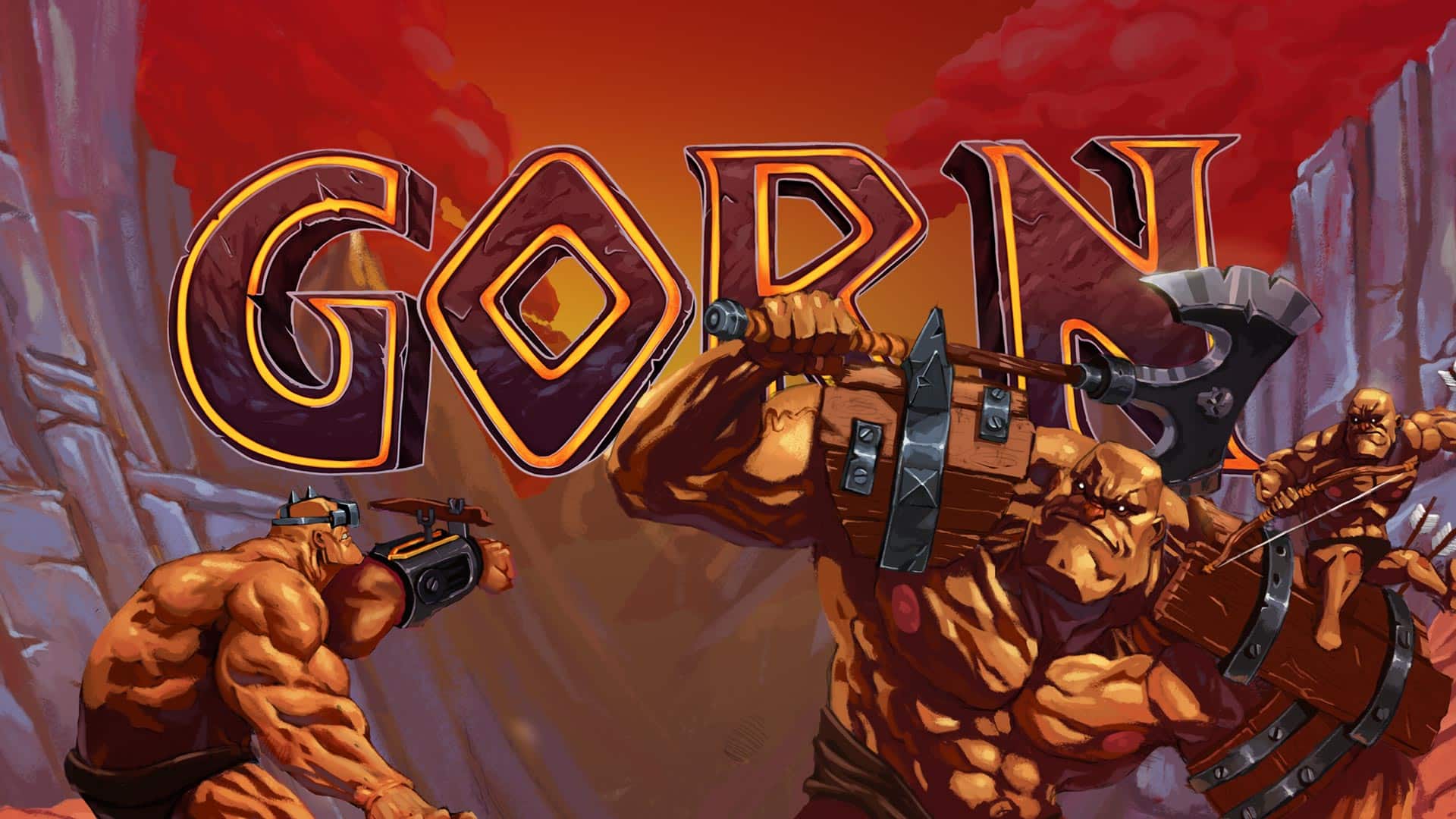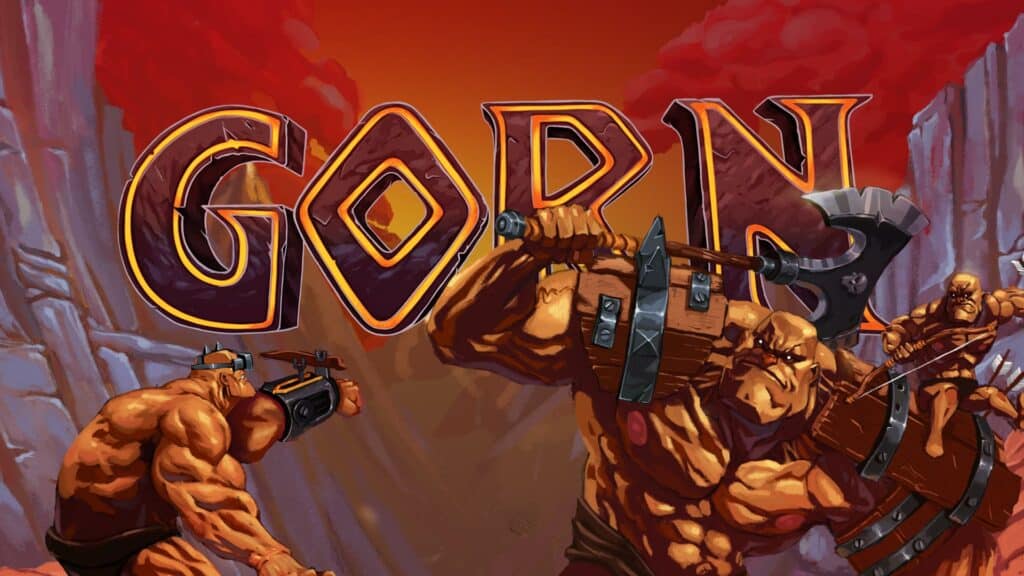 Release Date: July 10, 2017
Similar to Blade & Sorcery: Nomad, Gorn is another combat-heavy, physics-based VR Meta Quest-enabled game that revels in its over-the-top violence. Armed with an arsenal of makeshift weapons, you must use your wits and brawn to survive each encounter. And boy, do the developers know how to make it a fun time.
Gorn's weapon variety is where it shines. You can equip yourself with clubs, swords, maces, and even nunchucks to bludgeon and beat foes. Bear in mind that the weapon physics is a bit comical, utilizing a quirky ragdoll system that makes weapons feel rubbery and elastic upon contact.
If you want a VR game on your Quest 2 that's all about senseless fun and tons of loony moments, Gorn unashamedly offers that experience.
Until You Fall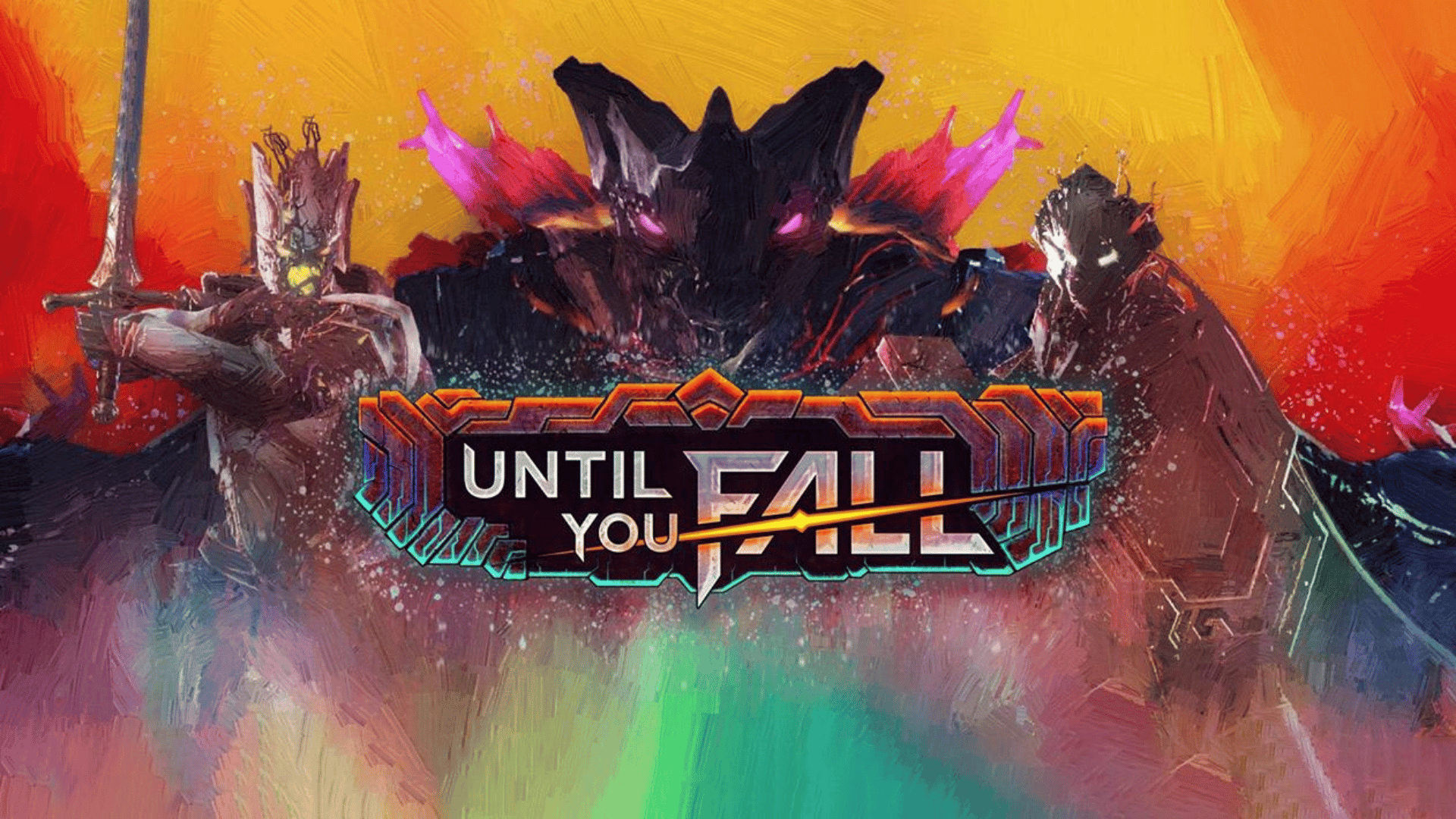 Release Date: Aug 27, 2019
In Until You Fall, you'll be thrown into procedurally-generated dungeons where you'll have to face off against all sorts of enemies. Runs are completely randomized, from the powerups and rewards to the enemies you'll face.
On top of that, each run is augmented by an intoxicating synth-wave soundtrack and stylish visuals that makes hacking and slashing exponentially more fun.
For an arcade-style VR game that offers a different challenge after each new game, Until You Fall is a title to play!
Resist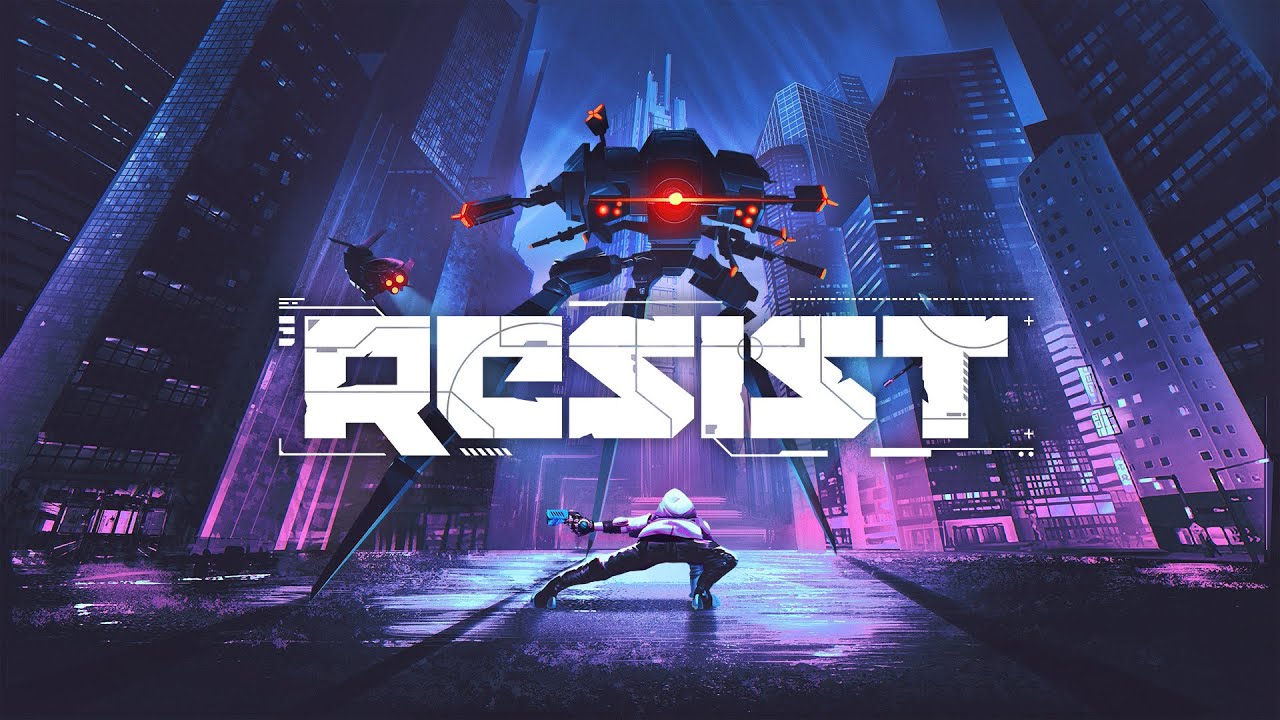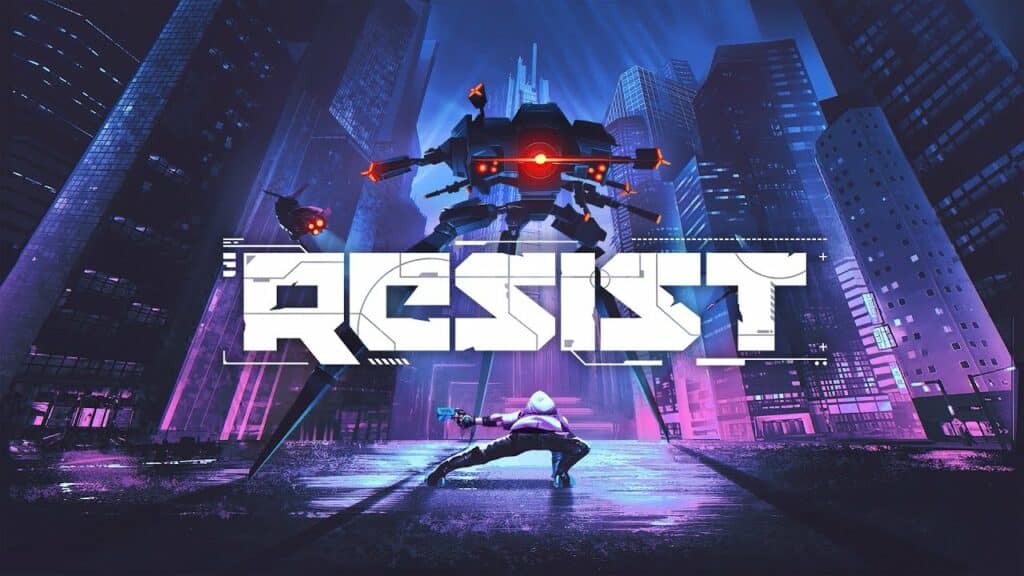 Release Date: Nov 11, 2021
Resist is a Meta-exclusive action RPG that's rich with lore and offers a unique spin on the genre. Set in the city of Concord, you play as the game's heroine, Sam Finch. Making full use of Meta Quest 2's motion controls, Resist offers one of the most fleshed-out and fun movement mechanics we've seen in an action RPG. Think Spiderman.
We also have additional difficulty levels, a plethora of modes, and a bunch of hidden achievements for avid gamers to sink their teeth into.
With an engaging story campaign as the icing on the cake, as well as multiple side quests and deep skill trees, Resist is a game that's definitely worth your time.
Zenith: The Last City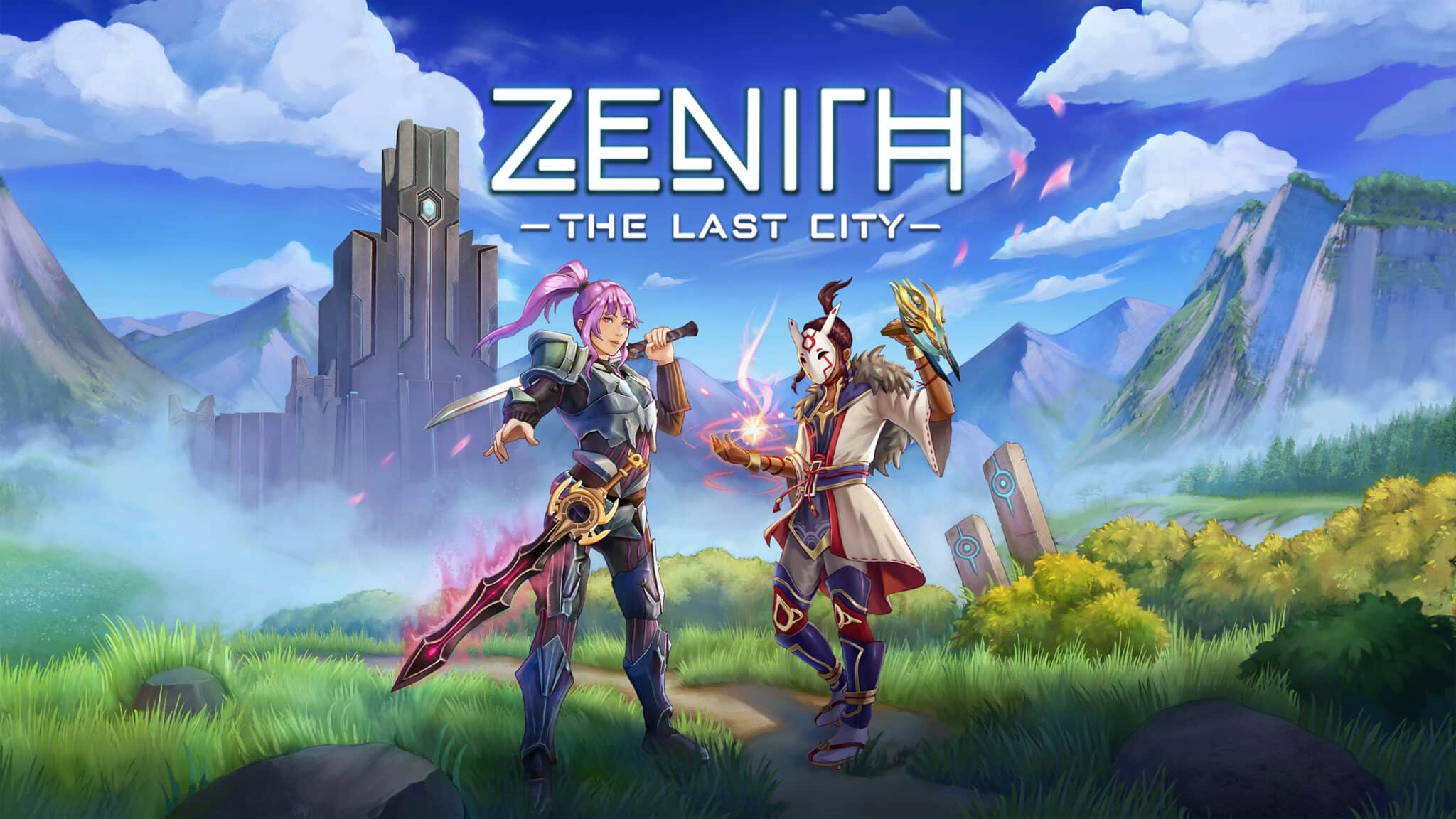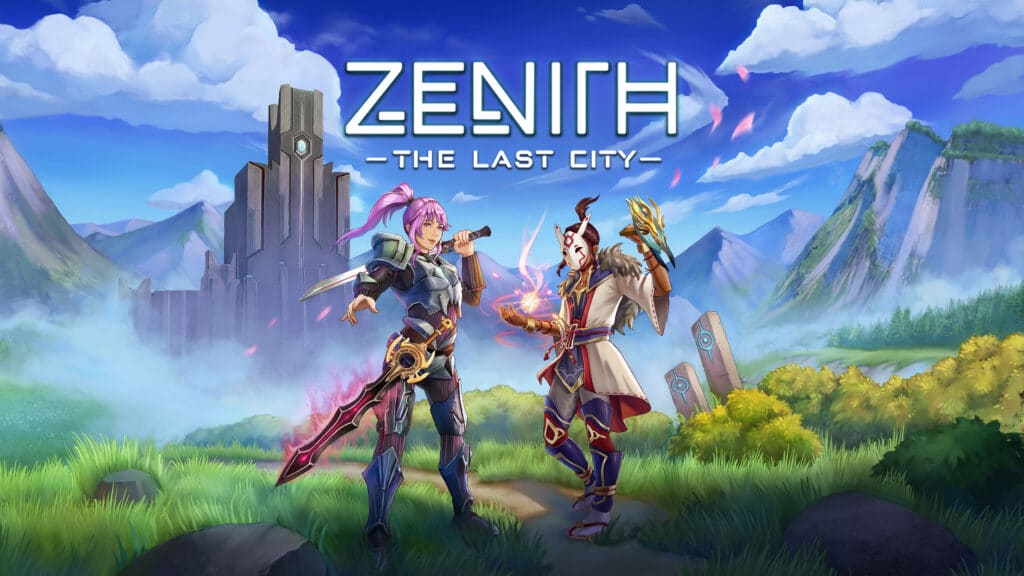 Release Date: Jan 27, 2022
Does an anime-inspired MMORPG in VR sound like your idea of a good time? Then you'll want to give Zenith: The Last City a try.
This Quest 2 game is set in the world of Zenith, a setting teeming with luscious landscapes and relaxing towns. The game features a ton of glorious features: a fun character progression system, challenging dungeons, plenty of co-op events, an intricate storyline, and exceptional combat mechanics, to name a few.
Multiplayer capabilities are also excellent, as the game is designed with servers that can accommodate a large number of online players.
Which VR game is your favorite from this list? Is there a game that is amazing but we missed it? Let us know your thoughts in the comments below!