With virtual realms beyond your wildest imagination, where the rules of physics no longer apply and the impossible becomes possible – there is no better time to try these 25 best Meta Quest 2 games than now!
That's why we've put together this comprehensive guide to help you navigate the world of Meta Quest 2 and find the perfect game for you. With that said, let's jump straight in and get started.
Onward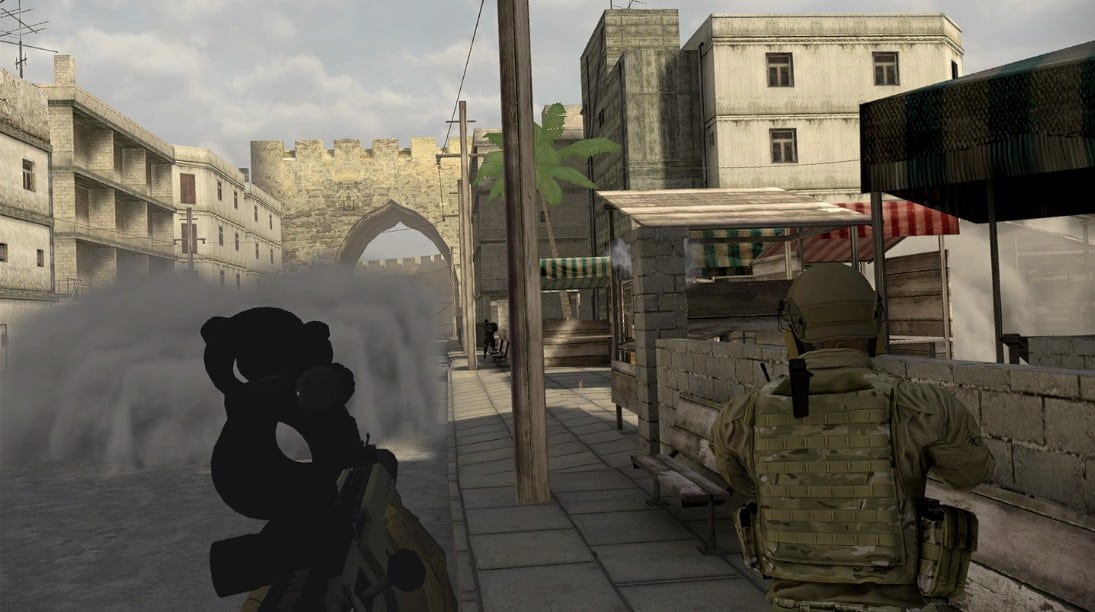 Release Date: August 29, 2016
Onward is a military-simulation VR game that puts you in the shoes of a soldier in battle. While the game draws many similarities to the iconic FPS franchise such as 5-vs-5 gameplay, it also differentiates itself with a slew of innovative gameplay mechanics that are designed specifically for VR.
You'll be required to perform all the functions of a soldier in battle, such as loading your gun with ammo in real-time and using guns that are true to their time. Mini maps and radars are also absent, which further adds to the immersion.
Resist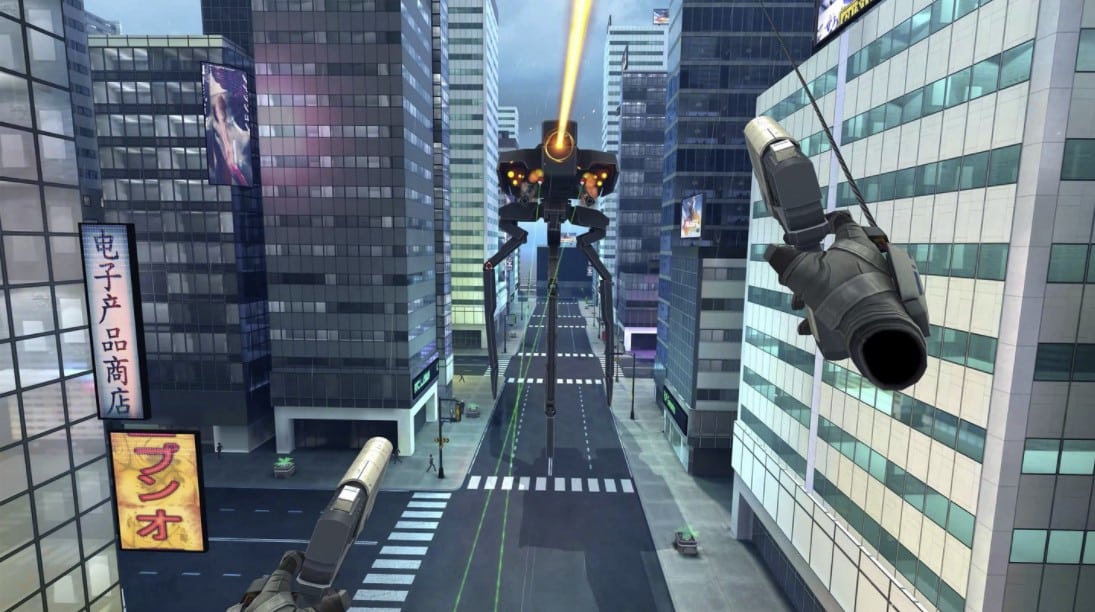 Release Date: November 11, 2021
Resist is a Meta-exclusive action RPG that's rich with lore and offers a unique spin on the genre. Making full use of Meta Quest 2's motion controls, Resist offers one of the most fleshed-out and fun movement mechanics we've seen in an action RPG.
The game also features additional difficulty levels, a plethora of modes, and a bunch of hidden achievements for avid gamers to sink their teeth into.
With an engaging story campaign as the icing on the cake, as well as multiple side quests and deep skill trees, Resist is a game that's definitely worth your time.
Zenith: The Last City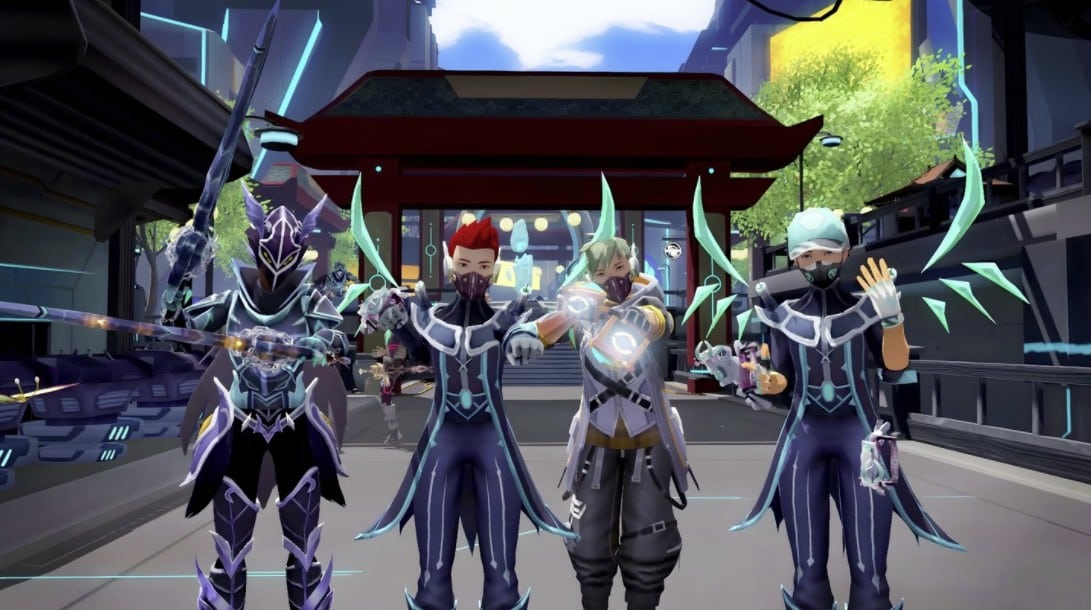 Release Date: January 27, 2022
Zenith: The Last City is an anime MMO that features luscious landscapes and relaxing towns. The game has a ton of glorious features: a fun character progression system, challenging dungeons, plenty of co-op events, an intricate storyline, and exceptional combat mechanics, just to name a few.
Multiplayer capabilities are also excellent, as the game is designed with servers that can accommodate a large number of online players.
Blair Witch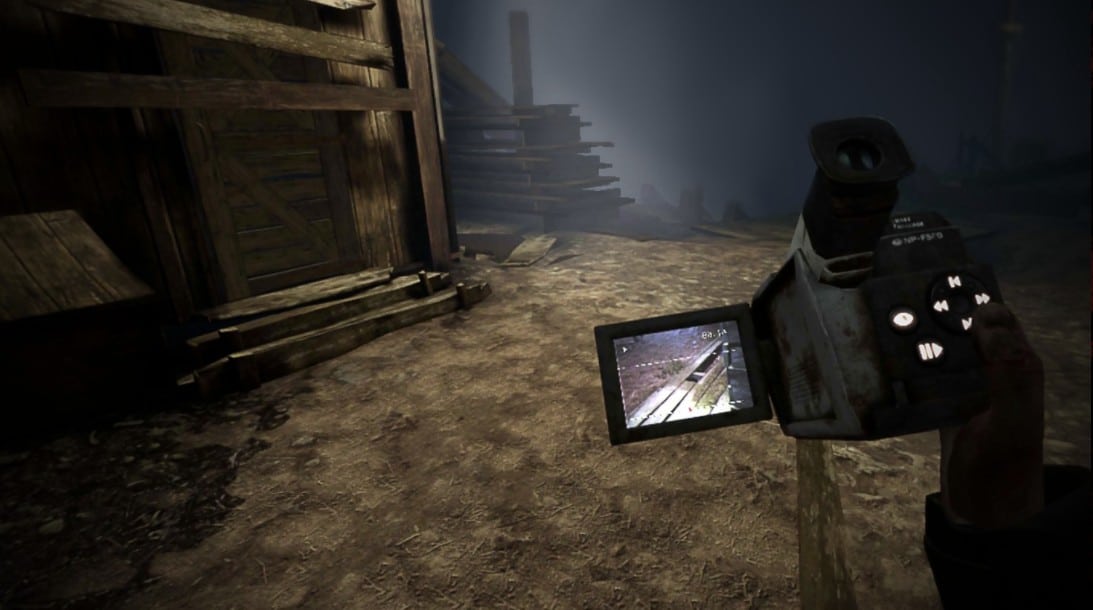 Release Date: August 30, 2019
I cannot state how much I love the Blair Witch movie. When the game came out, I was the happiest person on Earth. Thankfully, there is a VR version as well which enhances the overall experience.
Unlike classic horror games, this is more of a psychological thriller with a few jumpscares here and there. You roam around in a forest trying to solve the mystery and safely get out.
As the game progresses, things become more and more insane and you'll have to avoid enemies as well. Playing in VR can make the game even more scarier than it already is.
Thief Simulator VR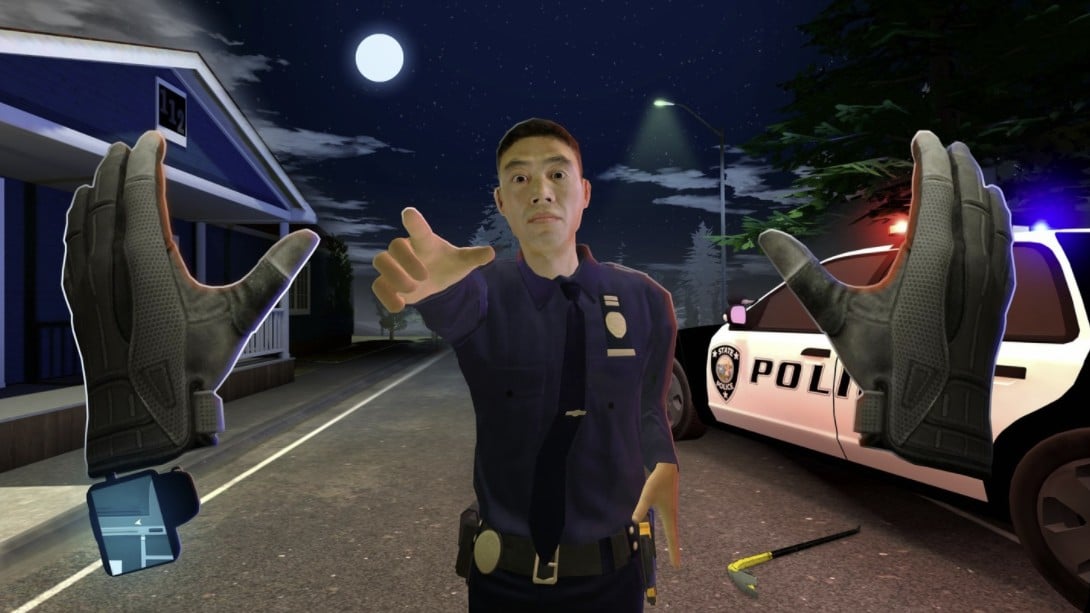 Release Date: November 8, 2019
When Theif Simulator came out, I had a blast playing it on PC. After trying out the VR version, the game was even more fun than before. While the original game was anxiety-inducing, the VR version cranked that up to ten.
You have to sneak around houses and steal things to complete missions. Make sure that you carefully scope out the residents of the house to know their routine.
Some houses are easy to break into while others will require tons of skill and effort. As the game progresses, you unlock new skills and tools to help you become a better thief. Plus, the narrative is surprisingly interesting and will have you wanting more.
PowerWash Simulator VR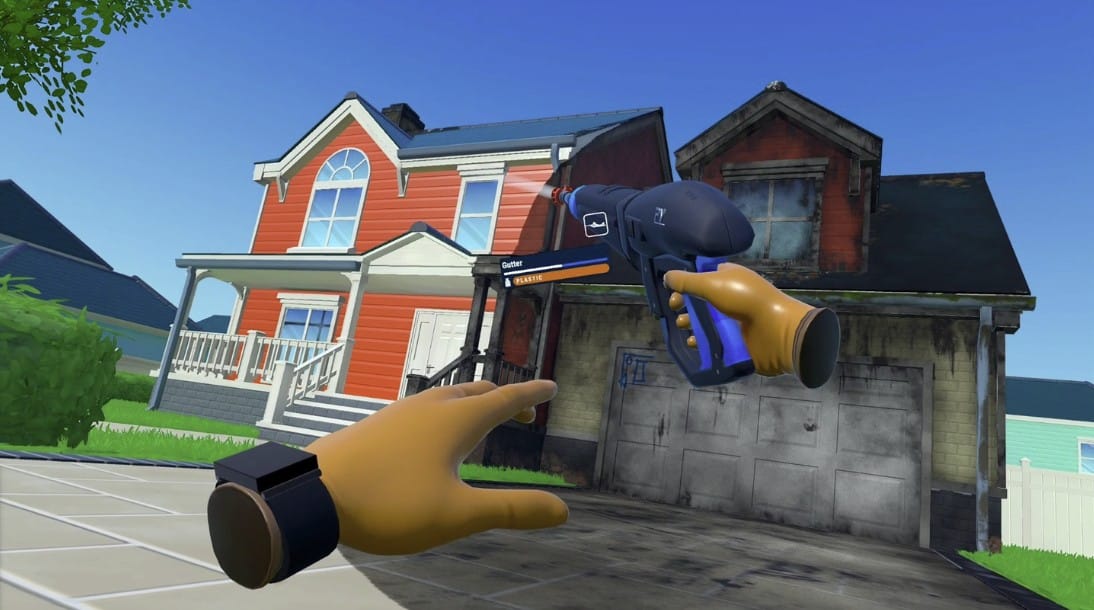 Release Date: November 2, 2023
PowerWash Simulator is a game that I didn't expect to like as much as I do. And I'm talking about the normal PC version of the game. To my surprise, there is a VR version as well and I could not be more happy about it.
As the name suggests, you take the role of a power washer who has to clean the entire area or object. The game is quite satisfying as you slowly remove all the dirt, rust, and other grimy stuff from whatever you are cleaning.
The levels can range from you cleaning a car to an entire subway or a playground. Playing in VR is quite fun as you can clean every corner without any issues and have a great time.
Seeing the end result is always worth the time and effort.
Keep Talking and Nobody Explodes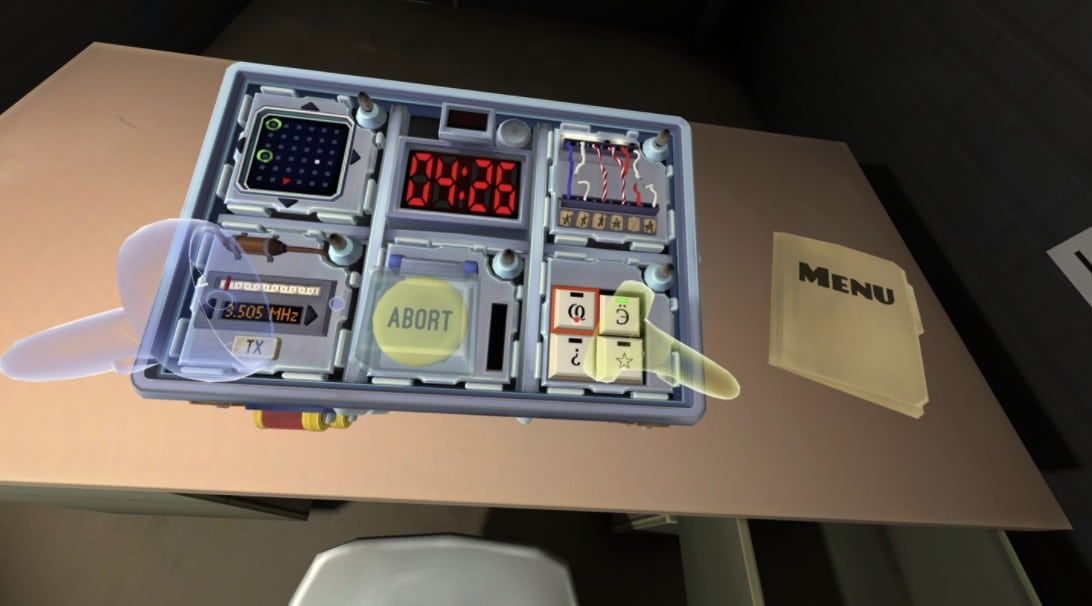 Release Date: October 13, 2016
This is a game where friendships are ruined. I played Keep Talking and Nobody Explodes with my friend and we had so many miscommunications, it's unreal.
Playing the game in VR is truly nerve-racking as you feel like you are in the room with the bomb. You'll have to carefully explain what you see to your partner and hope that they find the correct instructions from the manual.
Since they cannot see the bomb, you'll have to describe everything in great detail. There are several puzzles that you'll have to solve to defuse the bomb safely.
Sushi Ben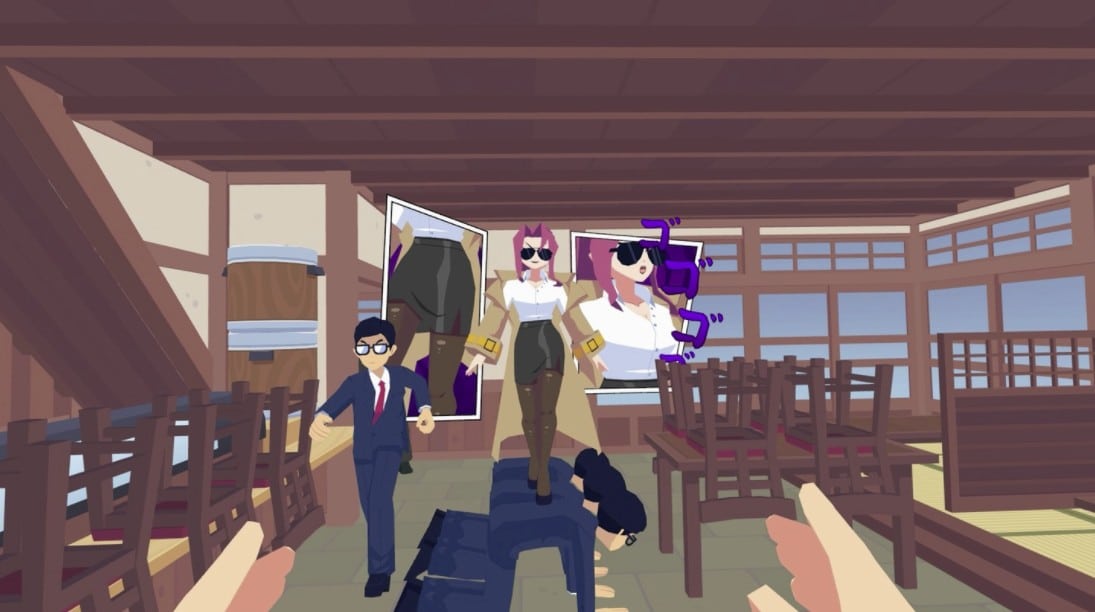 Release Date: October 19, 2023
Sushi Ben is a unique experience that will be a delight for all anime fans. Featuring exciting 3D manga panels, Sushi Ben is a narrative adventure where you have to fish, catch bugs, snap photos, and more, all to save a beloved local sushi bar from some dastardly land sharks!
Without a doubt, the best part about the game is its cast. There are so many interesting characters that you'll either love or hate. From your friendly neighborhood landlady to the mysterious shrine janitor, you'll have to complete quests to get them to dine with you.
The entire gameplay is quite unique as well. This is made even better thanks to the power of VR.
Job Simulator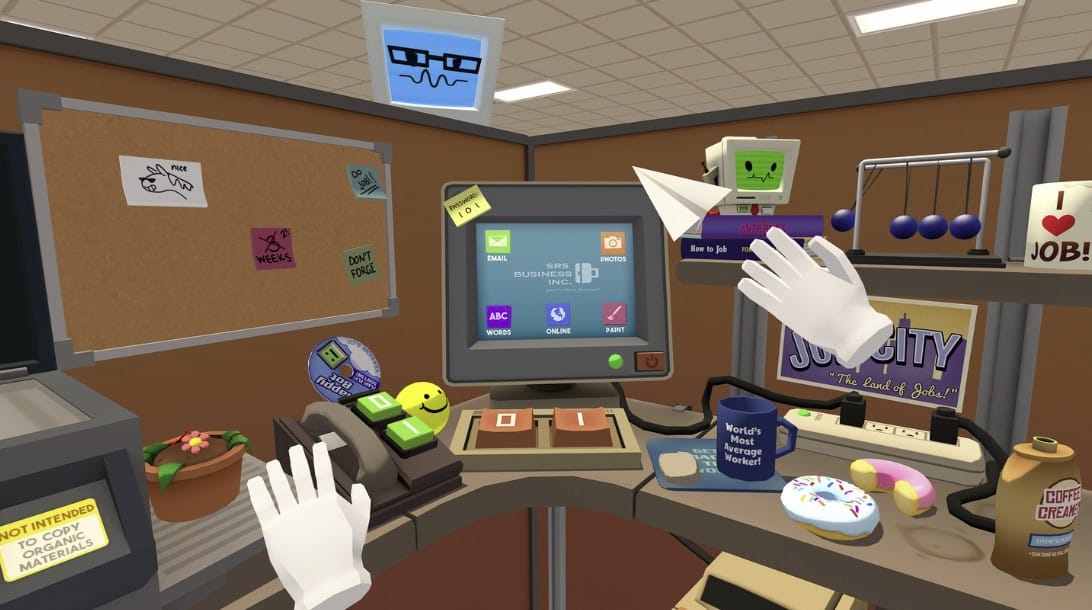 Release Date: May 21, 2019
Working a job can be quite tiring and cumbersome. To unload some stress, you'll want to play games and have a fun time. Now, imagine if you also worked a job while playing a game.
Alright, I know I didn't do a good job at selling Job Simulator but the game is extremely fun thanks to how chaotic it can get. You can choose between different jobs and try to perform them to the best of your ability.
Some jobs are quite difficult while others are a breeze. The best part is that you will have a good time just listening to the narrator speak. Unlike working in real life, working in VR is a blast and I love it.
Eleven Table Tennis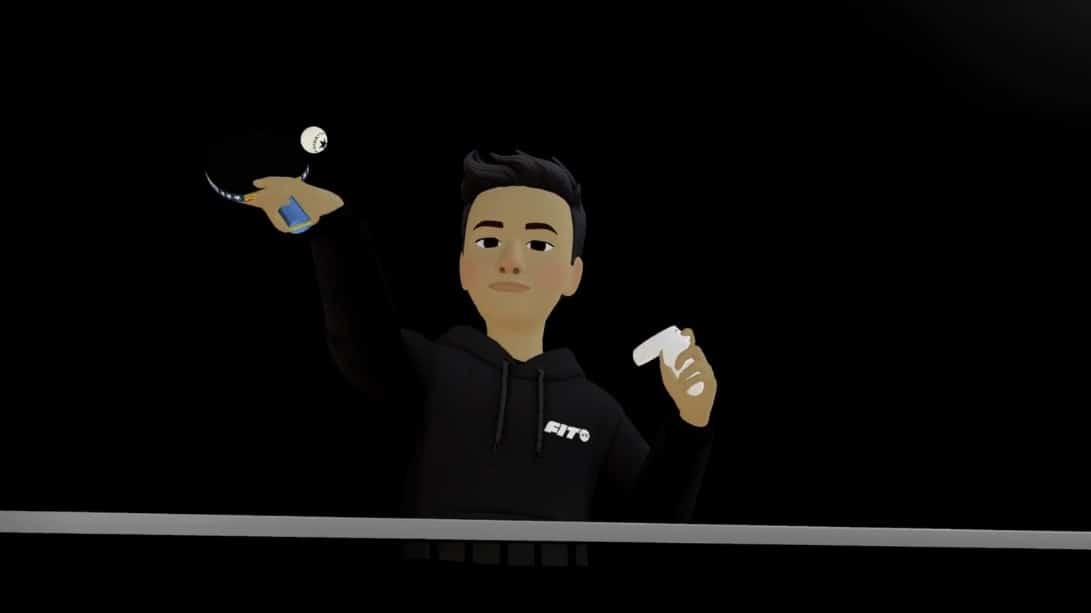 Release Date: June 20, 2016
I love table tennis but I can't play it all the time since my friends aren't available 24/7. However, thanks to Eleven Table Tennis, I can now play the game with either AI or other players.
The game has a great physics engine that allows you to properly play the game without it feeling too "arcadey". With physics designed to be as real as ever achieved in a Table Tennis simulator, you will forget you are in VR.
Journey of the Gods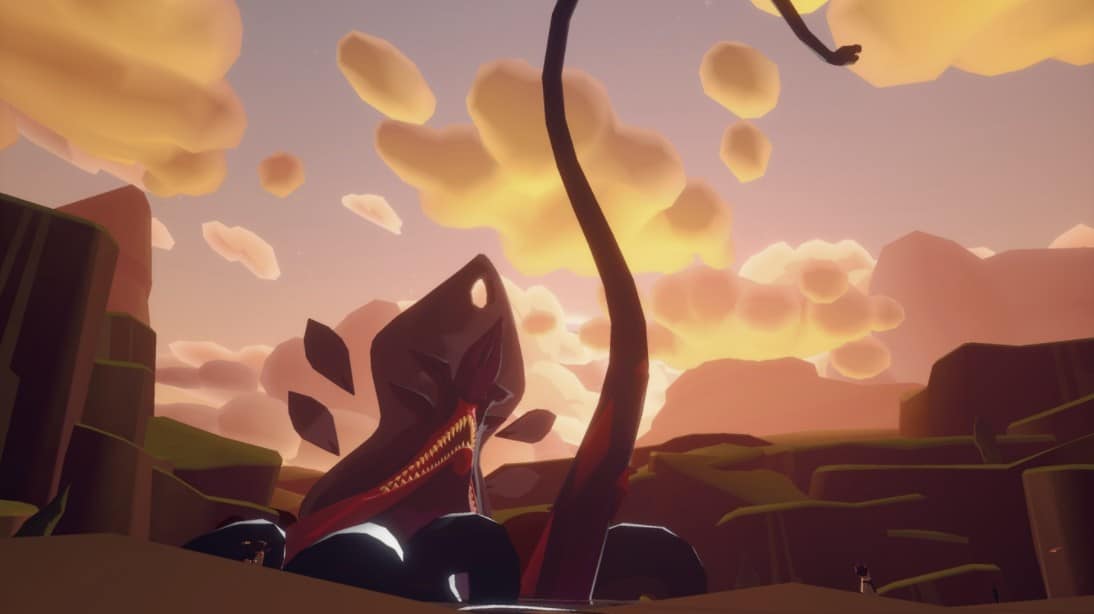 Release Date: June 18, 2019
If you're a fan of action RPGs where you progressively grow in power and might, then this title is one of Meta's most charming games. Journey of the Gods sets you out on a fantastical journey where you need to stop sinister characters from destroying your land.
With an art style that's both charming and pleasant to the eye, the world is brought to life in a way that makes you feel like you're truly within its world.
If there were more rich character interactions, the game would rival even the best RPGs on the console
The Climb 2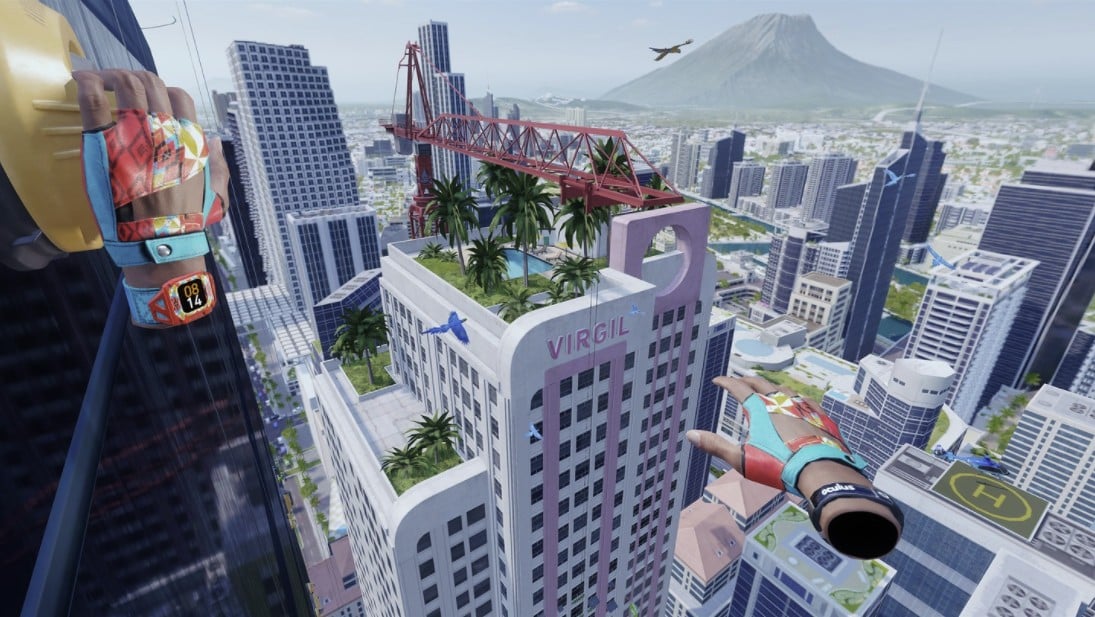 Release Date: March 4, 2021
The Climb 2 builds on the foundation of its predecessor with memorable level designs, tense environments, and breathtaking new heights.
It is a mesmerizing VR experience that achieves precisely what it sets out to do – give you an unparalleled sense of triumph as you attempt to summit each level. If you want a challenge, consider playing against ghost avatars to serve as a fun-hearted competition with friends for your next climb.
Just make sure that you don't look down or you might lose your grip.
Down the Rabbit Hole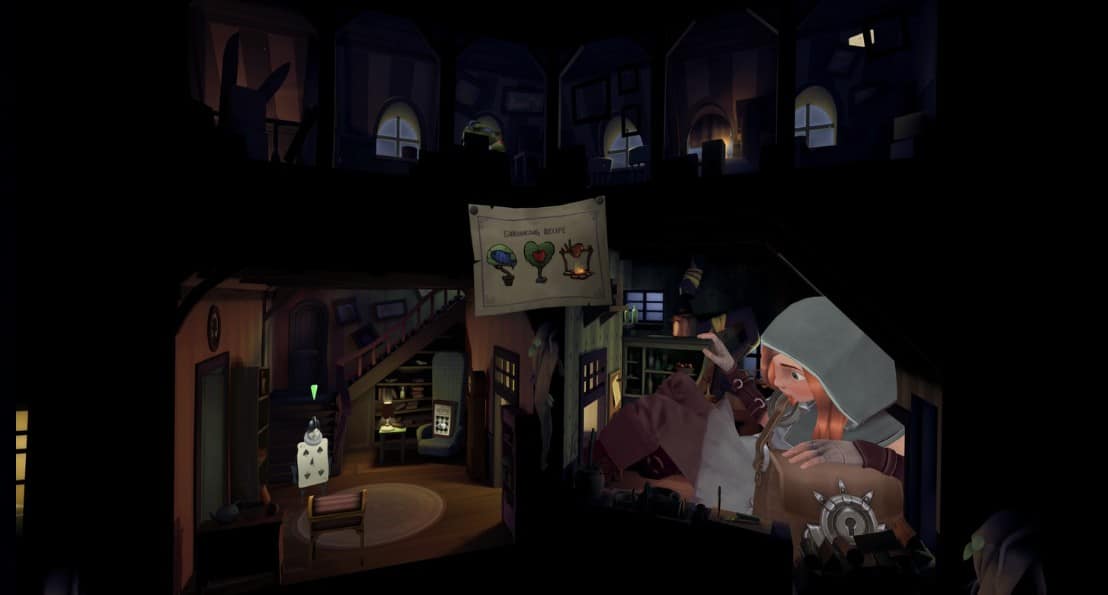 Release Date: March 25, 2020
Down the Rabbit Hole is a VR adventure that takes place in Wonderland prior to Alice's arrival. You will discover a girl in search of her lost pet, Patches, who has wandered into Wonderland.
Plus, you control the girl's fate by plotting her journey through an immersive diorama that wraps around you.
Through the game's many twists and turns, you will find yourself exploring the most wondrous corners of Wonderland, solving puzzles, uncovering secrets, and making choices about the story along the way.
Blade & Sorcery: Nomad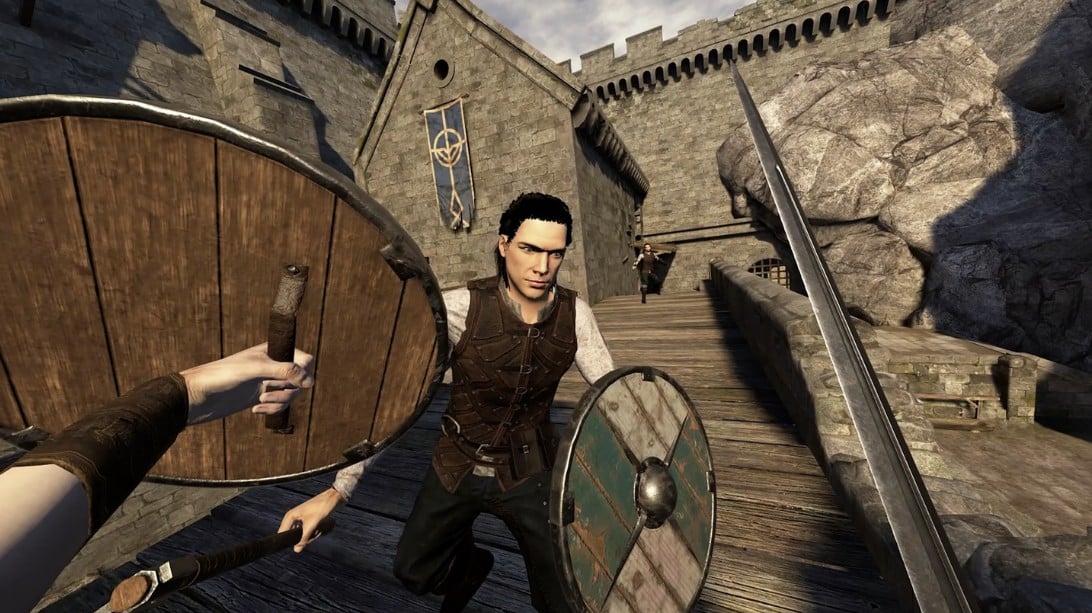 Release Date: November 4, 2021
Blade & Sorcery: Nomad is a fun sandbox VR experience that possesses an expansive and often ridiculous combat system that makes full use of the physics engine.
You can wield and equip a variety of fun weapons; from swords and hatchets to magical scepters. You can also use your surroundings to your advantage, as you may throw foes into walls or utilize environmental traps to dispatch your enemies.
Unplugged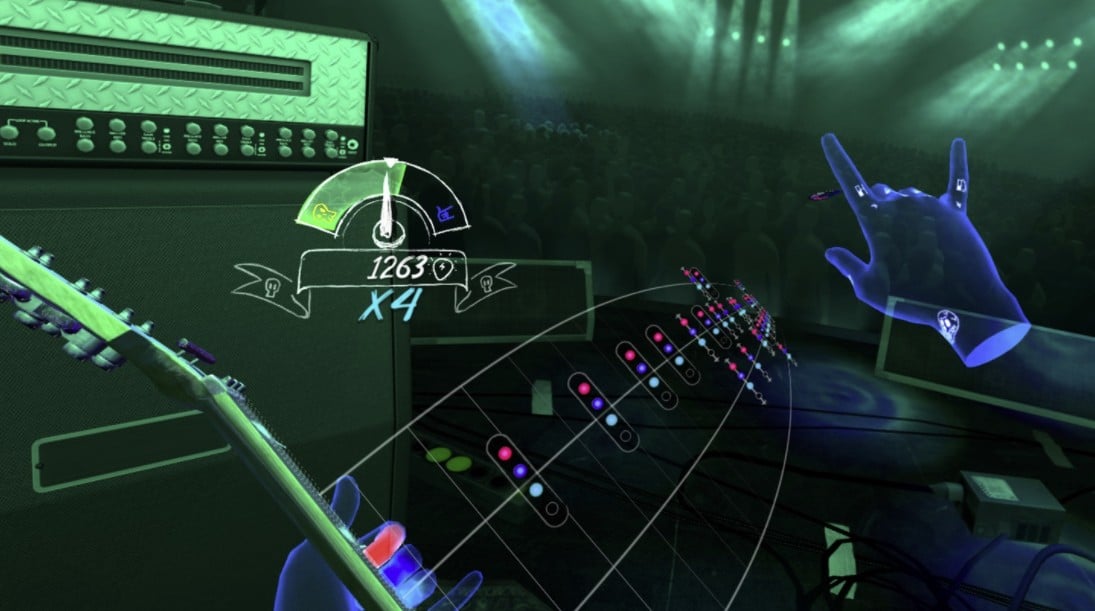 Release Date: December 14, 2021
As a fan of Guitar Hero, it was a surprise to see a game in VR resembling it. While it isn't exactly Guitar Hero, Unplugged allows you to rock out to some of the biggest and most insanely cool songs from world-famous rock bands, including The Offspring, Weezer & Ozzy Osbourne, using just your hands.
It gives you the adrenaline of playing the guitar on stage in front of thousands of fans. Pick up your virtual guitar, select a song, match your fingers to the chords, strum the strings at the right time, and engage the crowd.
You can unlock new venues, songs, guitars, and much more as you try to become a rock legend.
DYSCHRONIA: Chronos Alternate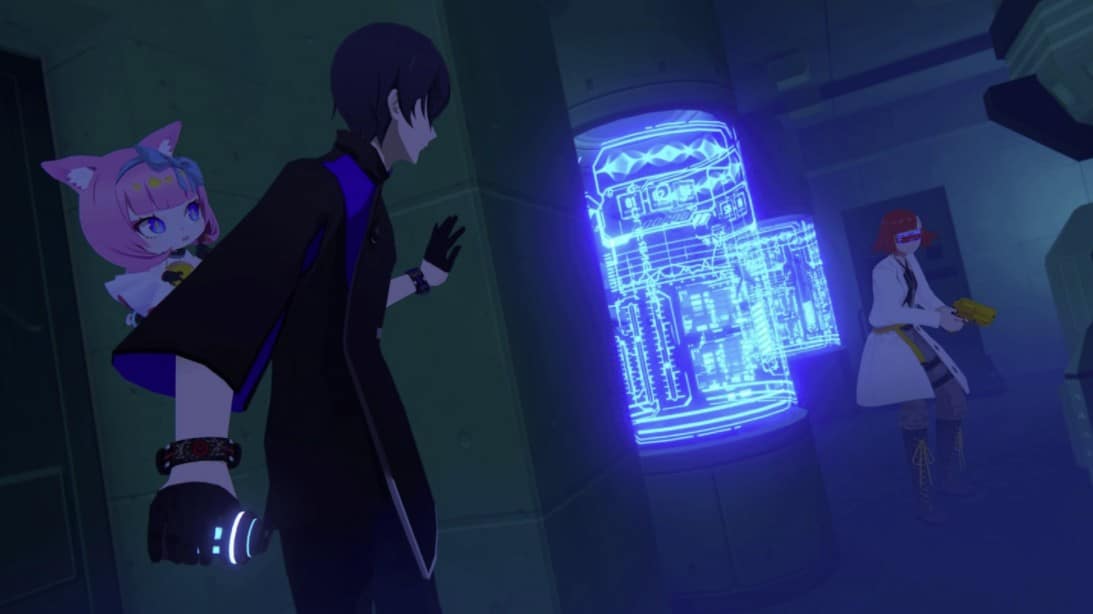 Release Date: September 22, 2022
If you're a fan of anime or mystery-solving games, Dyschoronia will be right up your alley. Thanks to the recent updates, the story finally has an epic conclusion.
The game features an engaging story that will leave an impact on you thanks to the way it is presented. You have to carefully look at all the clues and solve the mystery by completing puzzles among other things.
You can get the entire bundle to solve multiple crimes and have a great time.
Dungeons Of Eternity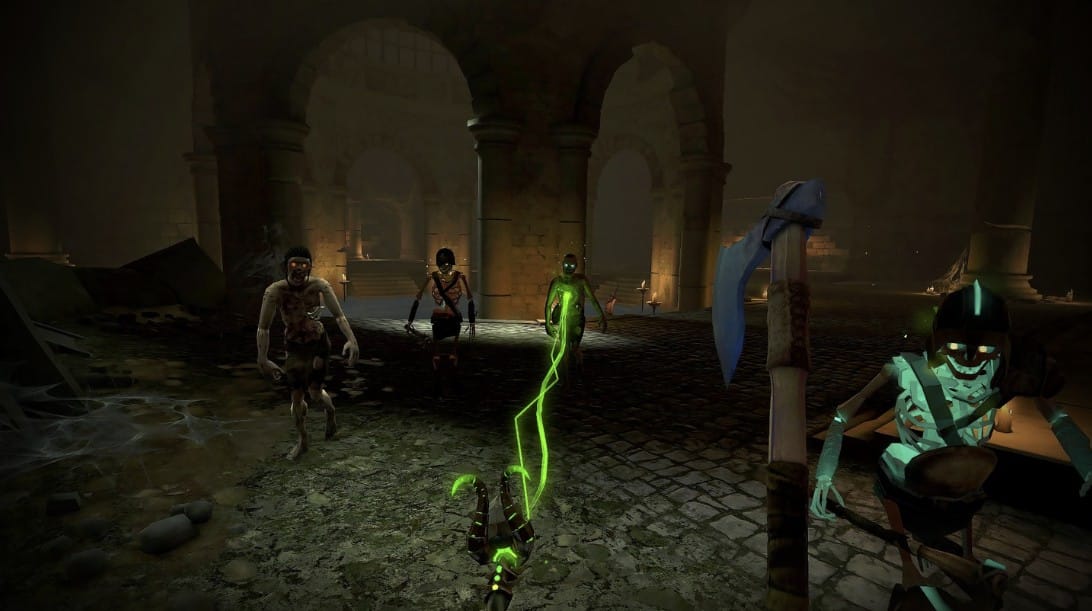 Release Date: October 5, 2023
Dungeons of Eternity is a hack-n-slash adventure where you have to swing swords, throw axes, use bows, wield magic staffs, and more to make it out alive. With the power of VR, you will be immersed in a fantasy adventure like no other.
You can either play the game solo or co-op with up to 3 friends for an unforgettable cooperative experience. Plus, there are randomly generated dungeons across multiple game modes and realms – no dungeon run is the same.
The game also allows a lot of customization as you can craft your playstyle and appearance through loadouts, upgrades, and a diverse set of character customization options.
Little Cities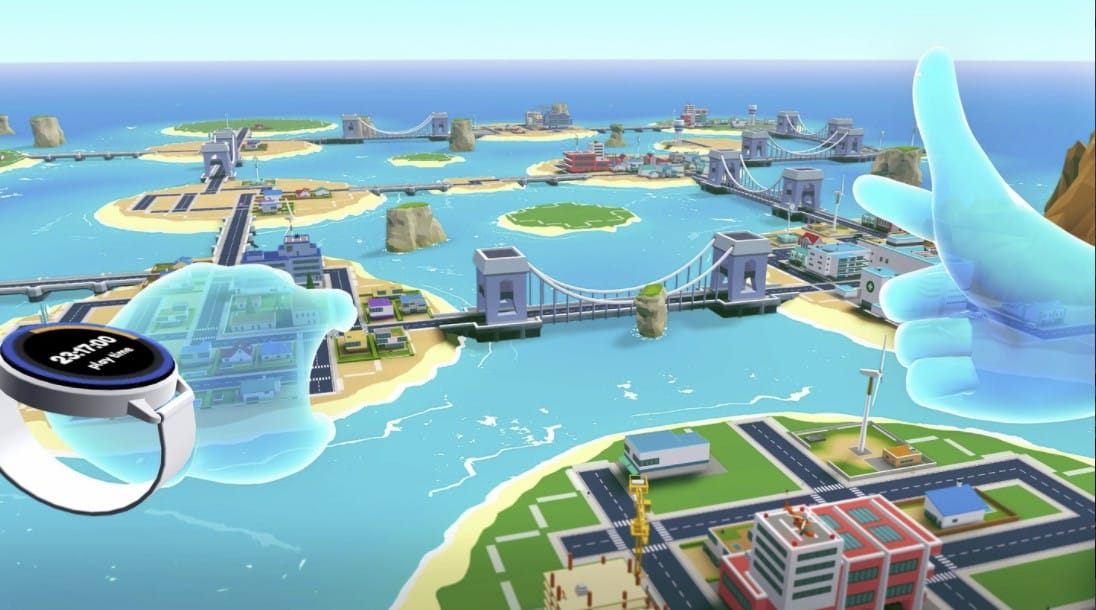 Release Date: May 12, 2022
Little Cities is a relaxing game that brings out your creativity. Create your own little city and watch it come to life – from a humble village to a bustling metropolis. Design the layout and strategically plot amenities to make a perfect city where your citizens love to live.
Fans of city builders will love Little Cities as you have to place each building by hand and watch it grow along with your city. Plus, the Snowy Islands DLC features two new islands to transform with a generous sprinkling of fresh Attractions, buildings, utilities, and the occasional avalanche.
Superhot VR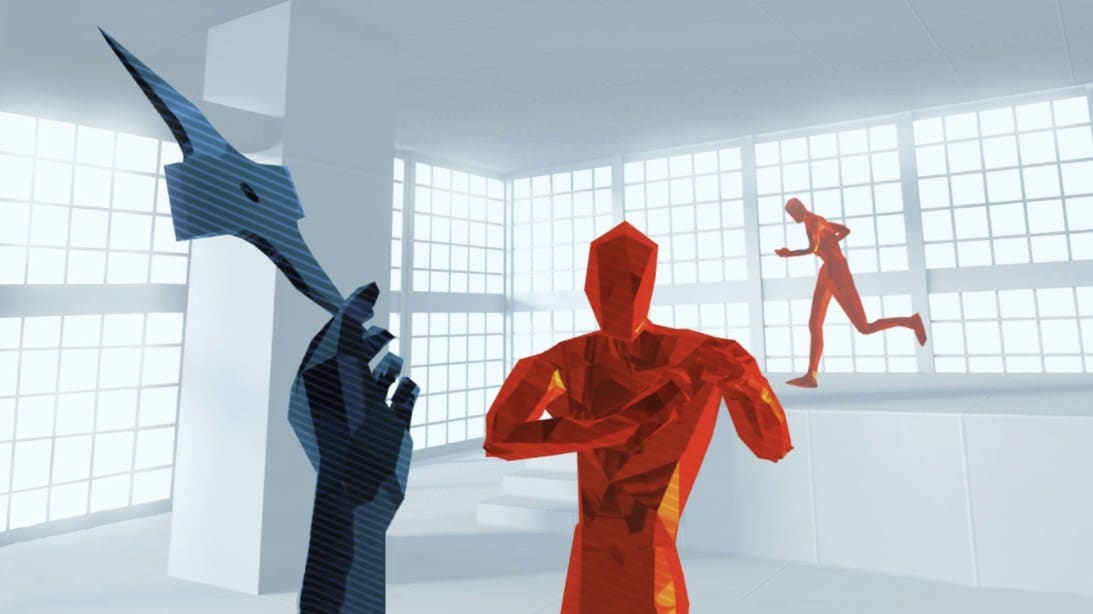 Release Date: December 5, 2016
Whether you play it on VR or normal, Superhot is a fun game that has a unique concept. When you move, the world around you moves. You have to carefully navigate through levels and take out enemies as a single hit can mean game over.
In VR, you can truly test your limits as you can dodge bullets by ducking or simply weaving to the side. Plus, you can pick up objects like weapons and use them to your advantage.
While the game might seem easy at first, it quickly becomes challenging as you have to take on more and more waves of enemies in different ways.
Five Nights at Freddy's: Help Wanted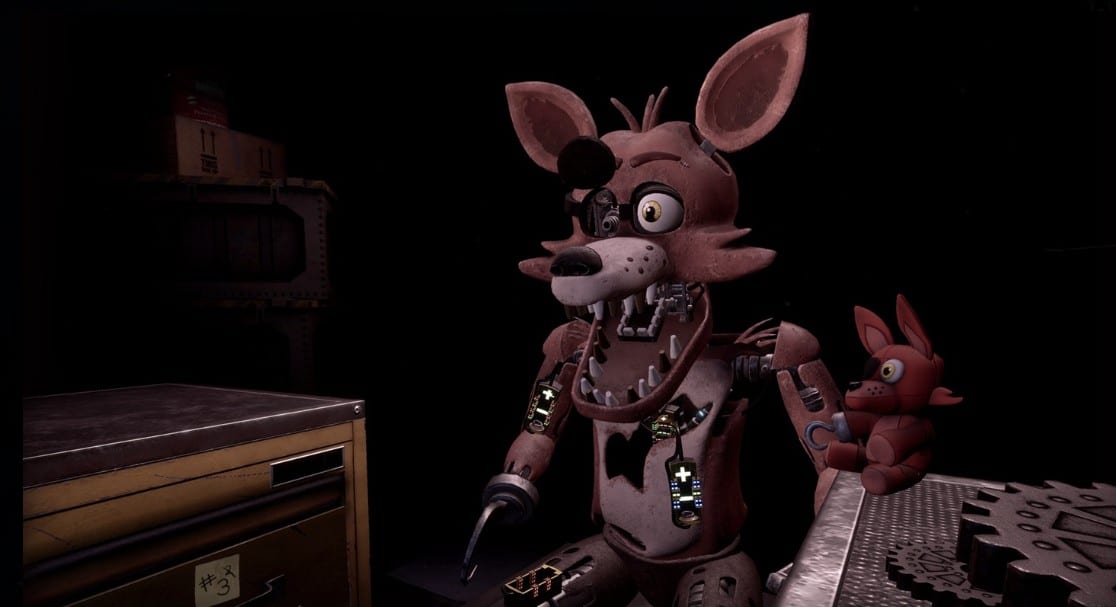 Release Date: May 28, 2019
Five Nights at Freddy's has garnered massive support from the community thanks to how good the game is. It even has a movie now! If the normal game felt creepy, crank that up to 10 because the Meta Quest 2 will have you screaming.
Five Night at Freddy's: Help Wanted brings the terrifying scares of the mainline FNAF games, as well as new modes, and puts them into a horror-filled VR setting.
With an eerily familiar sense of immersion and some of the most memorable scares in any VR horror game to date, FNAF: Help Wanted is a must-have for horror fans.
Among Us VR
Release Date: November 10, 2022
With almost everyone jumping on the Among Us train, not less than a few years ago, the game had become somewhat of a staple in the community. Now, you can enjoy the game completely in VR and prove to your friends that you are not the imposter.
Playing Among Us in VR changes the dynamic of the game as you have to be aware of your surroundings before you interact with other players or objects. Plus, it gives the game a scary vibe if you aren't the imposter.
With so much deception and intrigue in a single package, the VR element takes the cat-and-mouse chase of Among Us to an entirely new level!
The Walking Dead: Saints and Sinners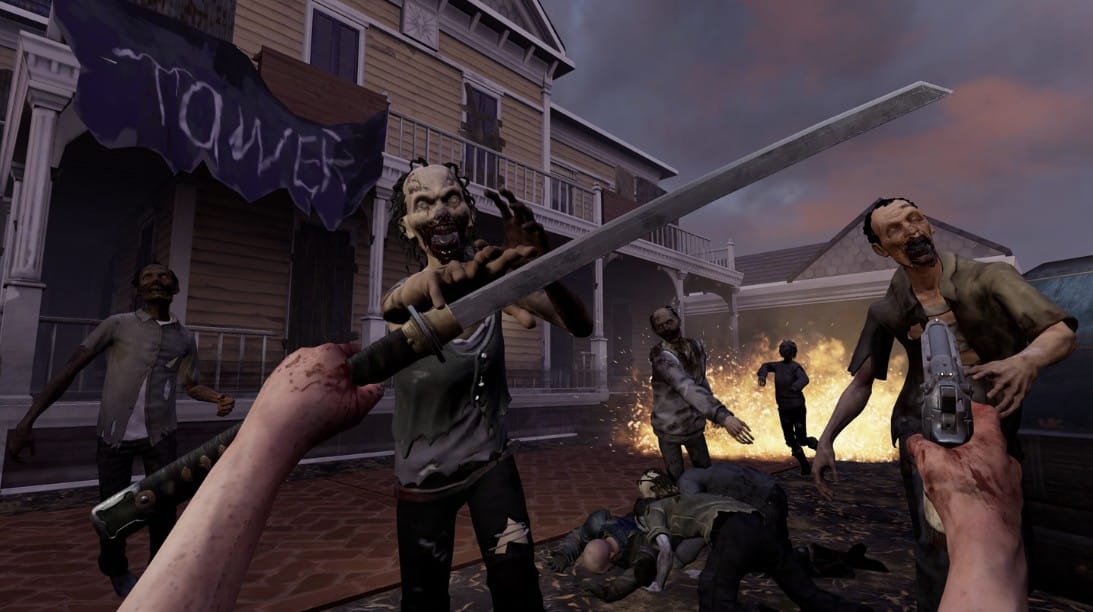 Release Date: January 23, 2020
I am a massive fan of The Walking Dead franchise. Naturally, I was excited to see that there was a Walking Dead game on VR that I could play.
The Walking Dead: Saints & Sinners is one of the best AAA VR games for Meta Quest 2. As the title suggests, the game revolves around surviving a zombie apocalypse, where you have to use every tool at your disposal to make it out alive.
With new updates to the base game, you can expect newer levels, different enemies, and more fun. The game is quite fun and a must-have for VR users as it provides a good mix between horror and action.
Demeo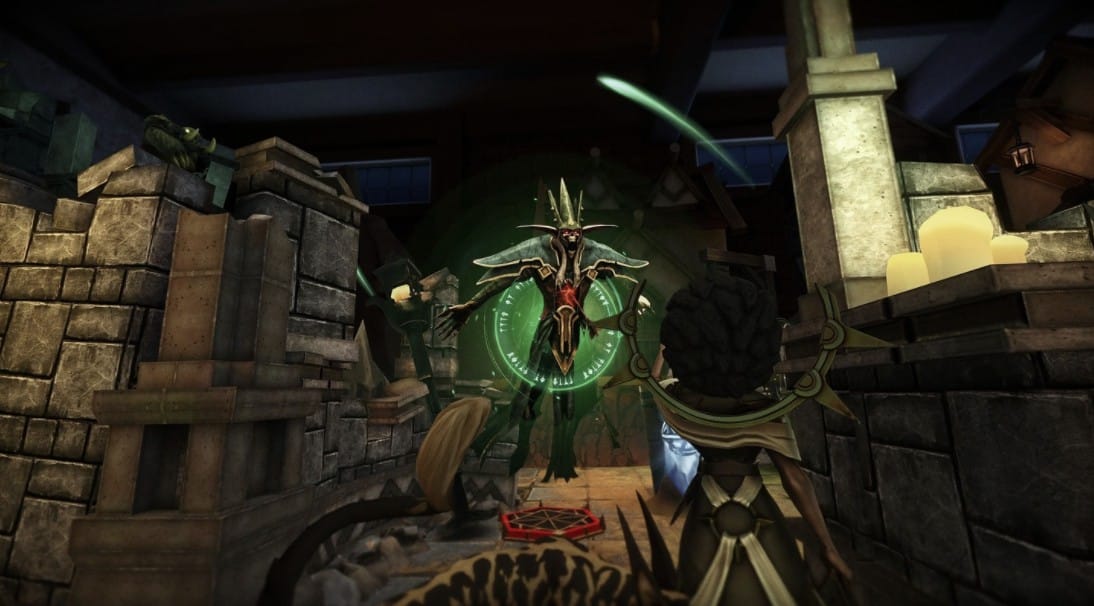 Release Date: May 6, 2021
Demeo is a title that takes the tabletop genre and elevates it to a whole new level by adding interactive and exciting VR elements. Party up with up to 4 players, and exercise strategy, instincts, bluff, and cunning to battle the forces of evil.
The best part is that you can also share your stories with different players in-game at Heroes' Hangout. Plus, with cross-platform compatibility, you'd get lost in time the moment you step foot inside!
Resident Evil 4 VR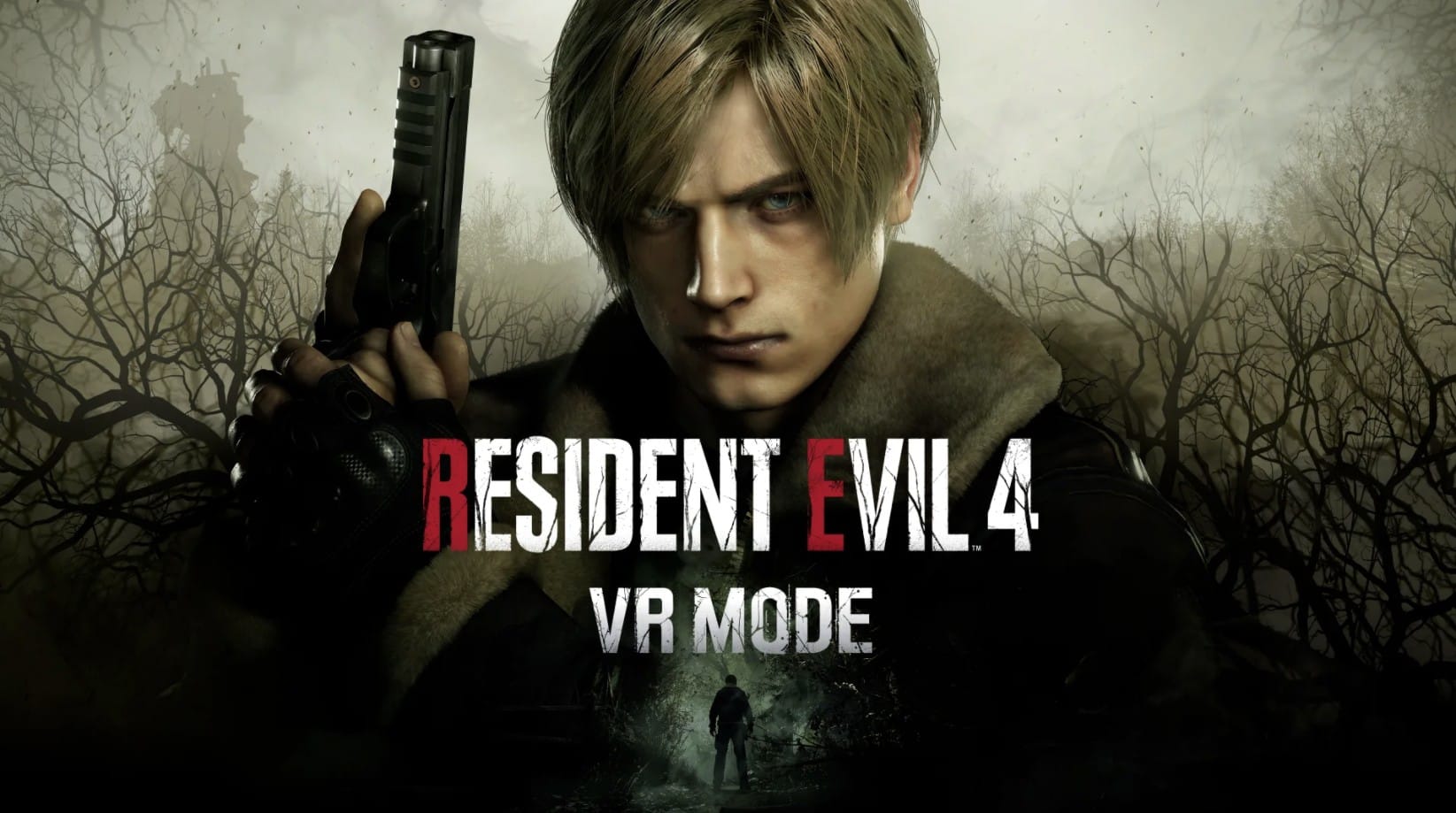 Release Date: October 21, 2021
I cannot talk about the best VR games and not mention the legendary Resident Evil 4. At this point, the game has been released on almost every major platform. With the remake, the game surged in popularity again and took the spotlight – as it should.
Join the journey of Leon as he travels through villages and castles to rescue the president's daughter – Ashley. If you thought that the game was scary before, imagine how you'd feel in VR.
Without delving into the spoiler category, just playing through the starting village section gave me goosebumps as it truly felt like I was at the location thanks to the Meta Quest 2.
Beat Saber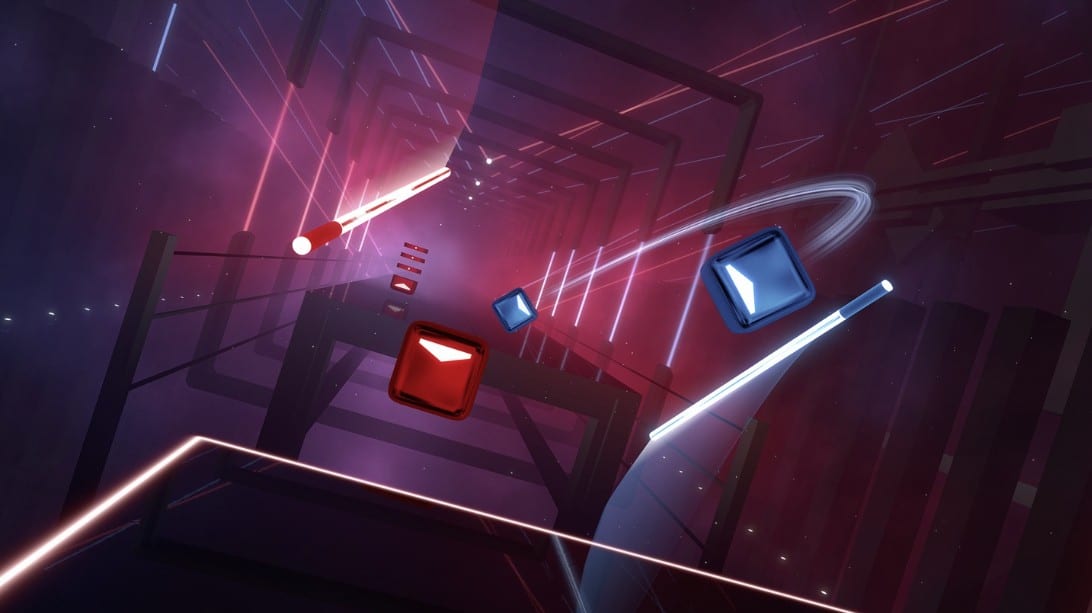 Release Date: May 1, 2018
Finally, let's talk about the best Meta Quest 2 game – Beat Saber. If you are familiar with VR, it is not a surprise that Beat Saber is in the top spot. The game is extremely fun due to how much replayability it has.
You can choose from thousands of songs – custom or official – and enjoy the game. You have to cut the correct colored blocks to progress and earn points.
While the game loop is nothing new, the entire visual-auditory experience of you swinging flashy lightsabers and jamming through high-octane electronica on a VR platform makes Beat Saber truly unique.
The game also features a healthy dose of mods and challenges. With a PC and a link cable, you can also download more songs to expand your track list, making the game feel fresh with every play!
Conclusion
And there you have it; those are the 25 best Meta Quest 2 games that you can play right now. If you are a fan of VR, there are tons of fun and amazing games for you to try out. Make sure that you check out the games from our list and you're bound to find a good one.
Which VR game is your favorite? Did we miss a game that should have been on the list? Let us know your thoughts in the comments below!