With its iconic blocky world, Minecraft has captured the hearts of many gamers. Despite its simple visuals, the game's charm and limitless creativity make it an all-time favorite for players of all ages.
However, not everyone likes the default look of Minecraft, and that's why there are loads of shaders available.
Minecraft shaders are tailored for a specific style or theme, with most of them turning your blocky world into a realistic one.
To help out, we've compiled the best Minecraft shaders that work for version 1.20.
BSL Shaders
With over 26 million downloads, BSL Shaders is still the top contender for the best Minecraft 1.20 shader. This shader pack aims to deliver an immersive and realistic experience to your blocky world.
BSL Shaders is highly optimized, ensuring smooth performance without causing frame drops and lags.
This shader brings the landscape to life with dynamic and atmospheric lighting effects, including bloom, volumetric lighting, and customizable clouds and water. It also features real-time shadows that add depth to every corner of your builds.
BSL also comes with additional enhancements, like world curvature, depth of field, and motion blur.
Complementary Shaders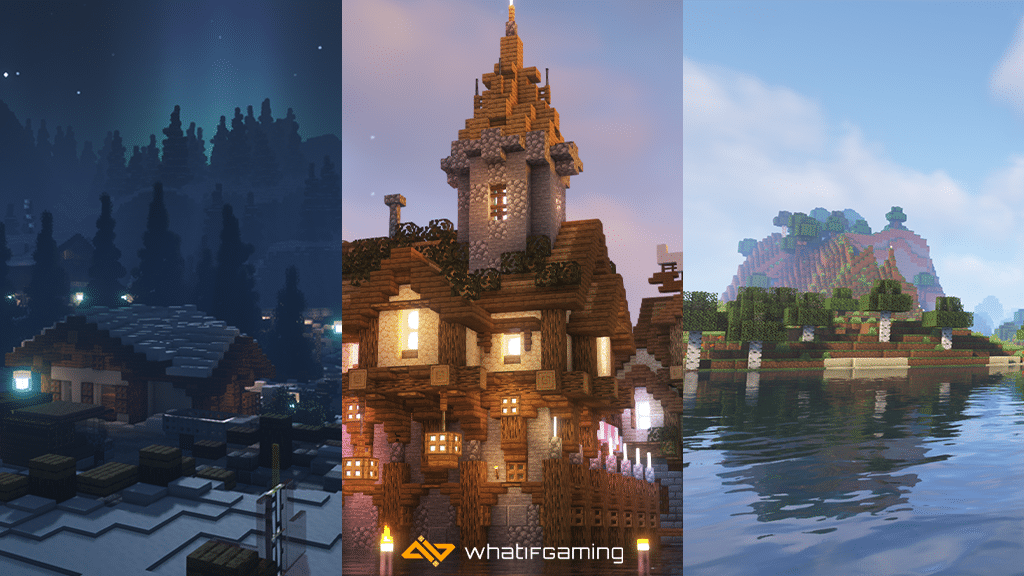 If you love BSL Shaders, you should also check out Complementary Shaders. This shader pack is based on the popular shader pack BSL and its goal is to excel at everything. From performance to aesthetics, you can expect this shader pack to deliver a seamless experience. 
Complementary Shaders look amazing regardless of the time. There are no excessive fog and clouds and the ambient lighting hits the right spot. 
Night time isn't too dark, which can be a plus for Minecraft players.
There are also plenty of settings to play around with this shader pack. You can adjust the distance at which fog starts to appear, change the speed of plants movement, and more.
Sildur's Vibrant Shaders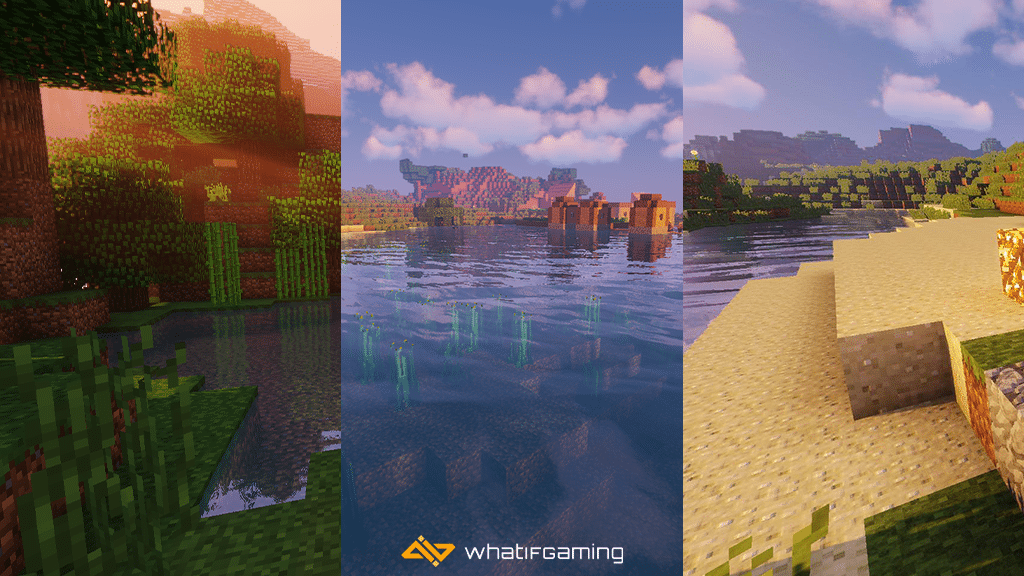 Sildur's Vibrant Shaders overhauls the entire lighting system of Minecraft. It adds various effects such as reflections, ambient occlusion, and more. Lighting usually affects system performance but Sildur's Vibrant Shaders is highly optimized and should work even on an entry-level system. 
What's great about this shader pack is that it doesn't entirely change the way Minecraft looks.
Instead, it adds certain elements like god rays and shadows that bring out the beauty of vanilla Minecraft. This 1.20 Minecraft shader is also part of the GLSL Shader mod. 
SEUS Shaders
SEUS Shaders is one of the most popular shader packs among Minecraft players. It has been around since 2011 and features realistic effects that bring out a visually stunning look to Minecraft.
Unlike the shader pack above, SEUS shaders completely overhauls the game. The water looks clear, plants look realistic and will swing back and forth with the wind, and world lighting is top-notch.
Basically, SEUS Shaders is the way to go if you want to experience a world with high-definition textures and ultra realistic lighting.
While SEUS Shaders is highly optimized, you need a capable computer to take advantage of everything it offers.
Triliton's Shaders
Triliton's Shaders offer a clean, clear, and vibrant aesthetic to vanilla Minecraft. One of its highlights is the excellent reproduction of shadows, which should be expected as this shader is based on Chocapic13's pack.
Some aspects that this shader pack improved include clouds, rain, lighting, and shadows. It also features battery sunrise and sunset, volumetric light, stunning underwater visuals, depth of field, and even motion blur.
Playing with this shader pack gives a relaxing vibe. The clear and warm hues of each blocks is perfect when you just want to sit back and build something.
AstraLex Shaders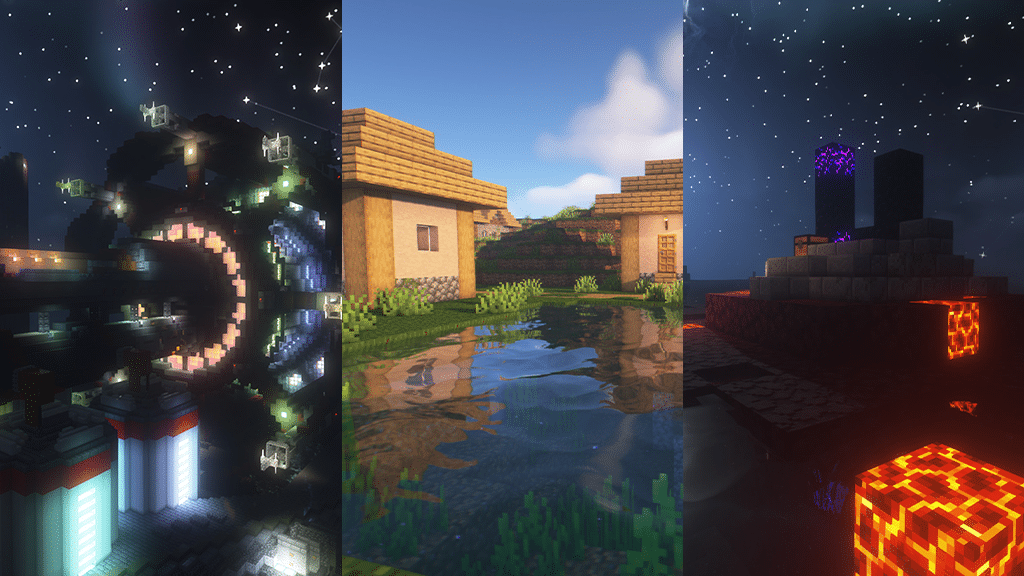 With this shader pack, you'll notice that it turns away from Minecraft's vanilla look. It features countless visual upgrades that provide a stunning and immersive experience.
World lighting is heavily modified, improving the visuals during night and day time. This also adds sunshine and moon glow that covers the world with vibrant lighting. God rays also show up depending on the weather and time.
A handful of visual upgrades can also be tweaked from Optifine's settings. However, these can impact Minecraft's performance if you're playing on an entry or mid-level PC.
MakeUp – Ultra Fast Shaders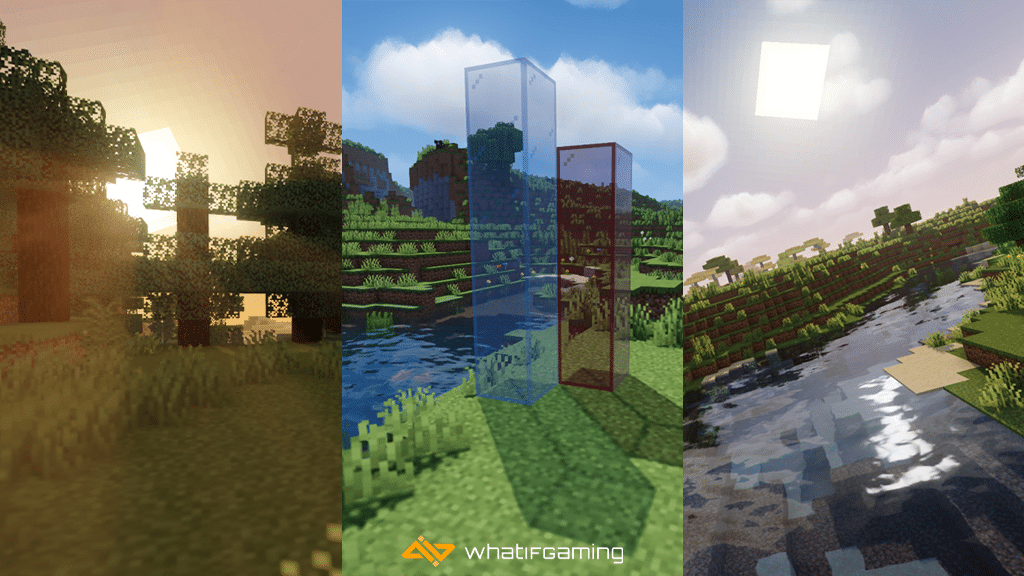 If you are concerned about frame drops and performance, MakeUp Shaders could be the shader pack for you.
This shader aims to provide graphical improvements without putting too much load on your system. MakeUp Shaders can adapt to any hardware since all of its effects are optional. You can choose which enhancements you want and tweak it to maintain decent frame rates.
What makes MakeUp Shaders one of the best 1.20 Minecraft shaders is the fact that it adds so much without taking away performance.
There are also various color schemes to choose from that change the overall feel of your world.
Kappa Shader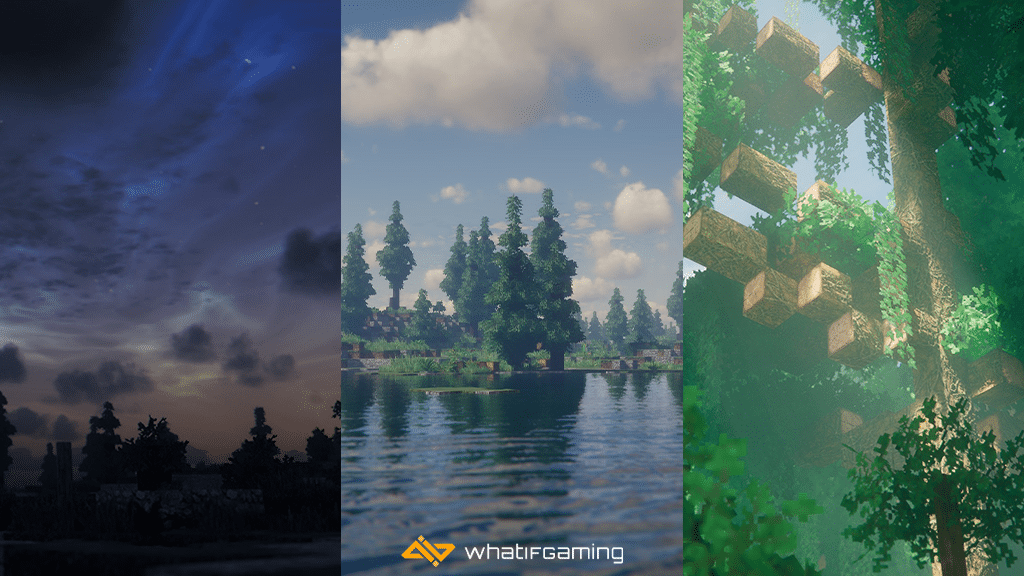 Kappa Shader aims to provide an authentic and realistic look by implementing visual improvements that can be seen in the natural world. Kappa Shader doesn't over do anything but still achieves a realistic look.
Some things you can enjoy with this shader include dynamic soft shadows, screen-space path tracing, temporal anti-aliasing and upscaling, volumetric fog, and more.
With the amount of visual enhancements it offers, Kappa Shader needs at least a GTX 1050 or higher to work.
Beyond Belief Shaders
Beyond Belief Shaders has been around since 2015 and is still one of the best Minecraft shaders for version 1.20. It aims to provide realistic weather effects and cinematic touches to vanilla Minecraft.
After being dropped by its original creator, this shader was picked up by another creator and brought the shader pack to unparalleled heights of graphical marvel.
This shader features one of the best world lighting in Minecraft with realistic levels of lighting during day and night.
Beyond Belief Shaders also offer realistic weather effects like wetness on the ground and surface when it rains, heavy fog during storms, and even muddy terrains.
With all these features, it's surprising that Beyond Belief Shaders works even on entry-level systems.
Potato Shaders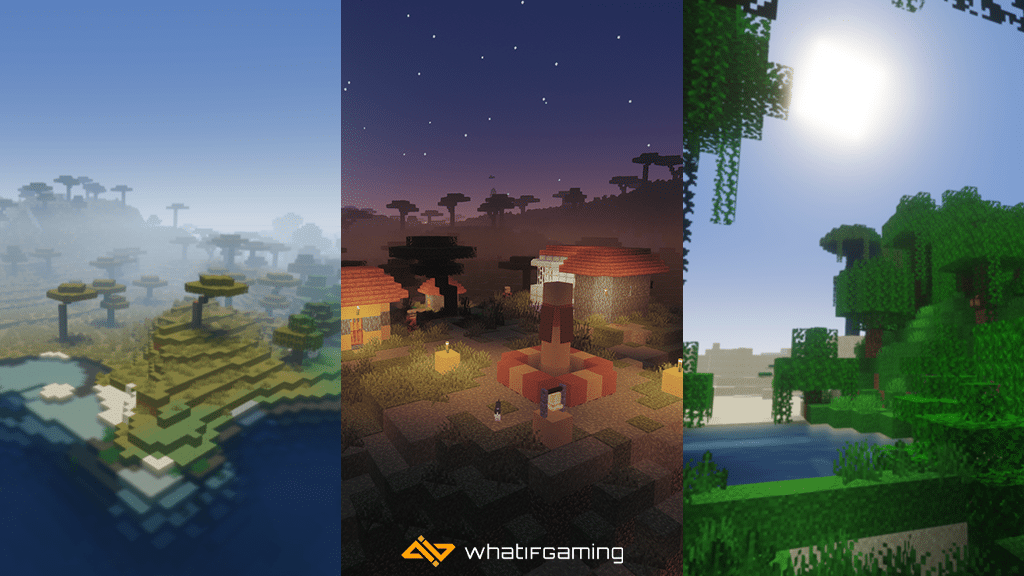 Who said entry-level hardware can't run shaders? With Potato Shaders you improve Minecraft's visuals without experiencing frame drops. This amazing 1.20 Minecraft shader provides enhanced graphics without putting too much strain to your system.
Potato Shaders provide some customizability through in-game settings. Yes, it won't have fancy ray tracing or realistic shadows, but it still looks better than vanilla Minecraft.
Some settings you can play with include tonemapping, bloom, depth of field, dynamic colors, and custom water.
Conclusion
With Minecraft being over 10 years old, shaders breath new life into the iconic blocky game, offering you with immersive and captivating visuals that can go hand in hand with modern titles.
Whether you prefer artistic touches, ultra realistic graphics, or performance, our list should provide you with the best Minecraft shaders available for version 1.20.