While many players don't use enchanting armor, it becomes a critical element as they explore and expands their game's horizons. Enchantments add special abilities to tools, weapons, and armor, including helmets. So, get ready for the new Minecraft 1.20 update with these Minecraft helmet enchantments!
Alternatively, if you prefer offense rather than defense, take a look at our sword and trident enchantment guides.
Curse of Vanishing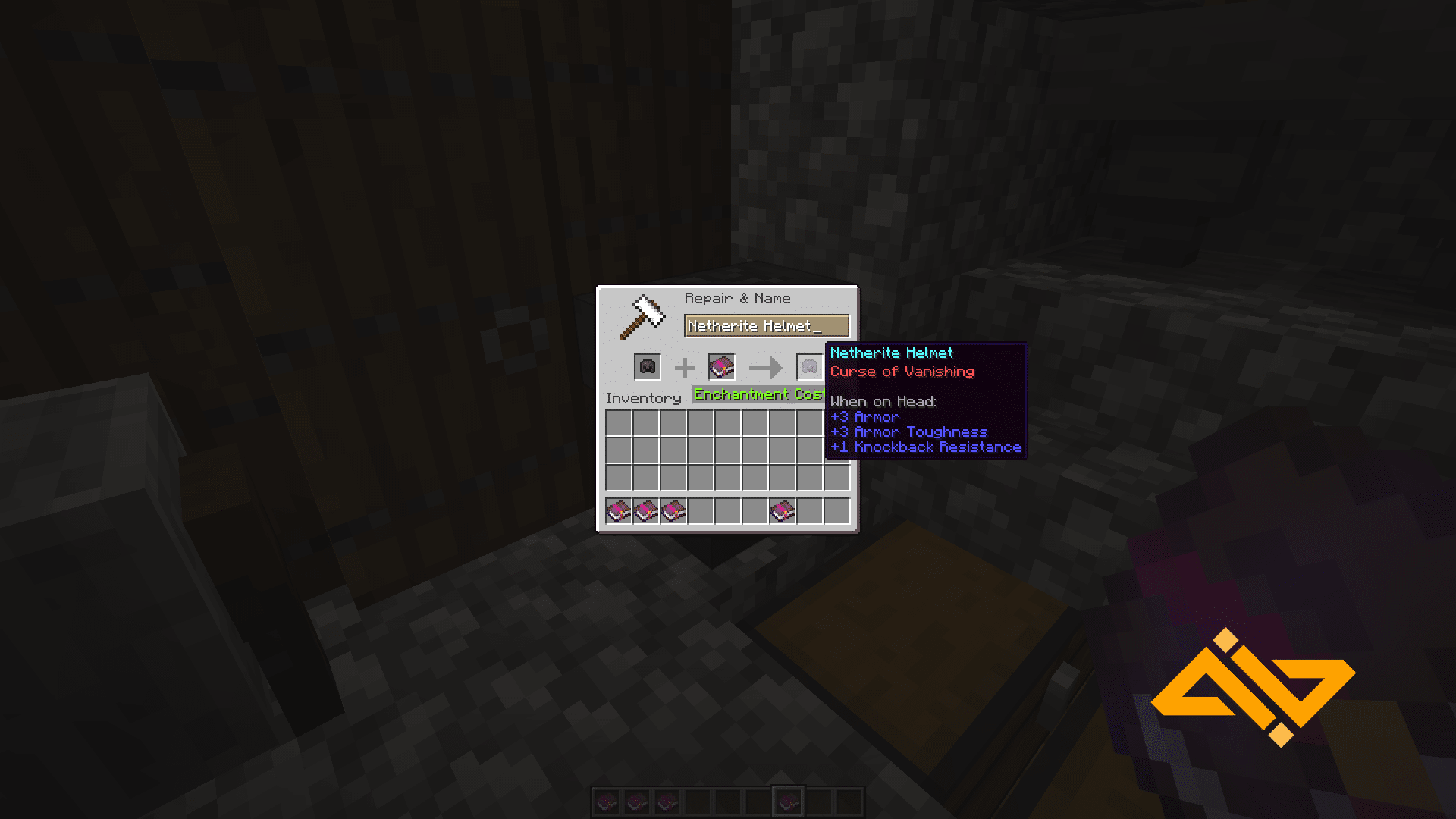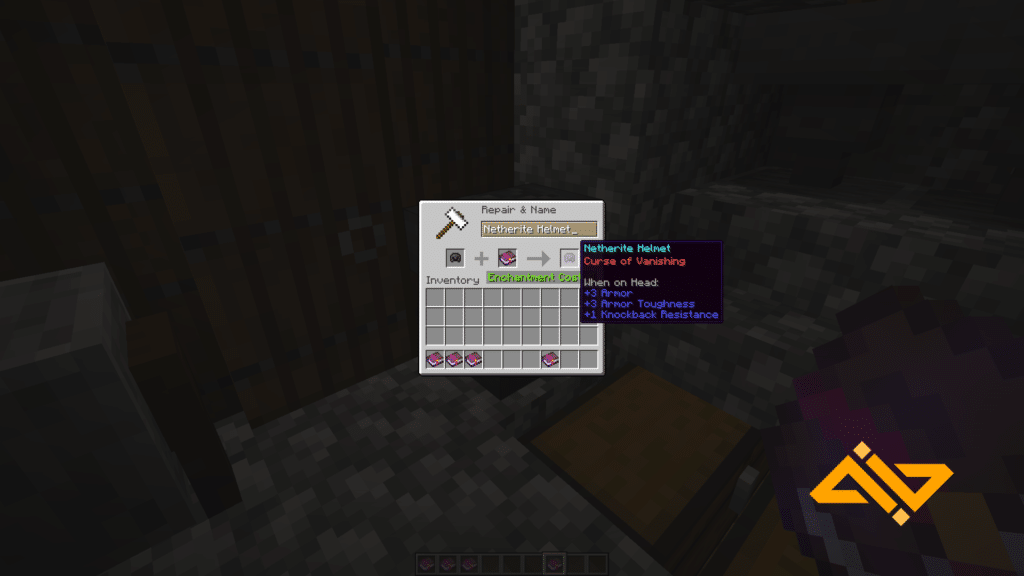 Enchantment Levels: None
Incompatibilities: None
Curse of Vanishing is an enchantment that causes your helmet to disappear upon death. While this may not seem helpful for the player wearing the helmet, it can serve as a way to prevent other players from acquiring your gear if you are lost in player-versus-player (PvP) combat. Use this enchantment strategically to prevent your opponents from stealing valuable resources.
Curse of Binding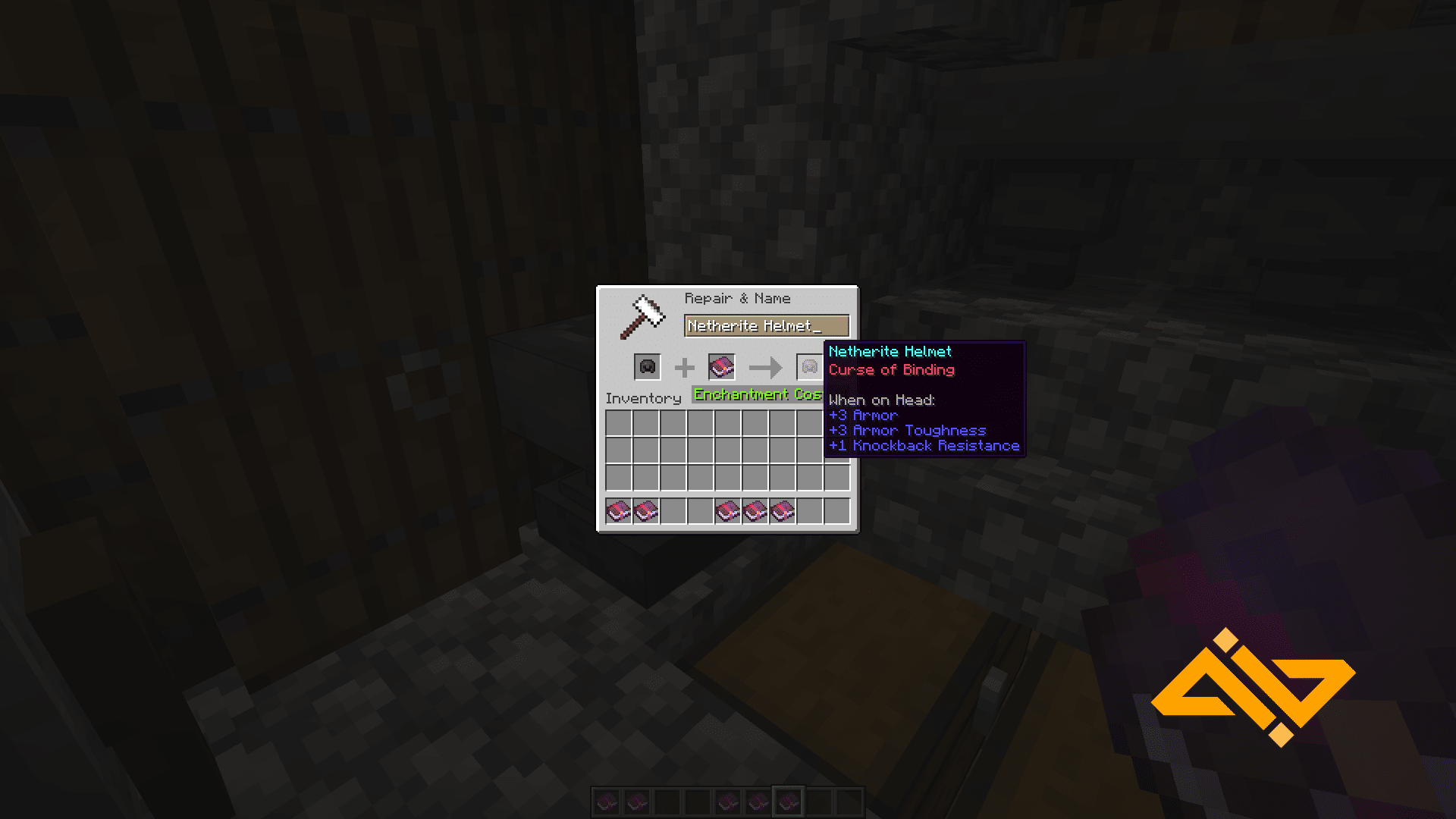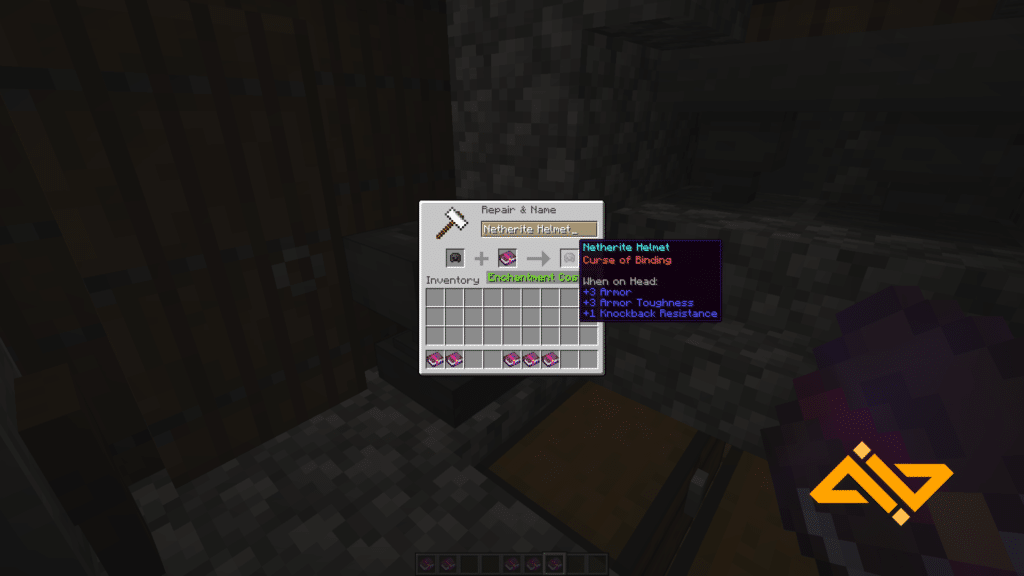 Enchantment Levels: None
Incompatibilities: None
While the Curse of Binding enchantment in Minecraft might seem a disadvantage, it's a valuable tool for creating traps or playing pranks on other players. In addition, the enchantment prevents players from removing the helmet once it has been equipped.
However, ensure that you don't have any mishaps. The last thing you want is to bind the helmet to yourself, especially if the piece of armor has some adverse effects.
Fire Protection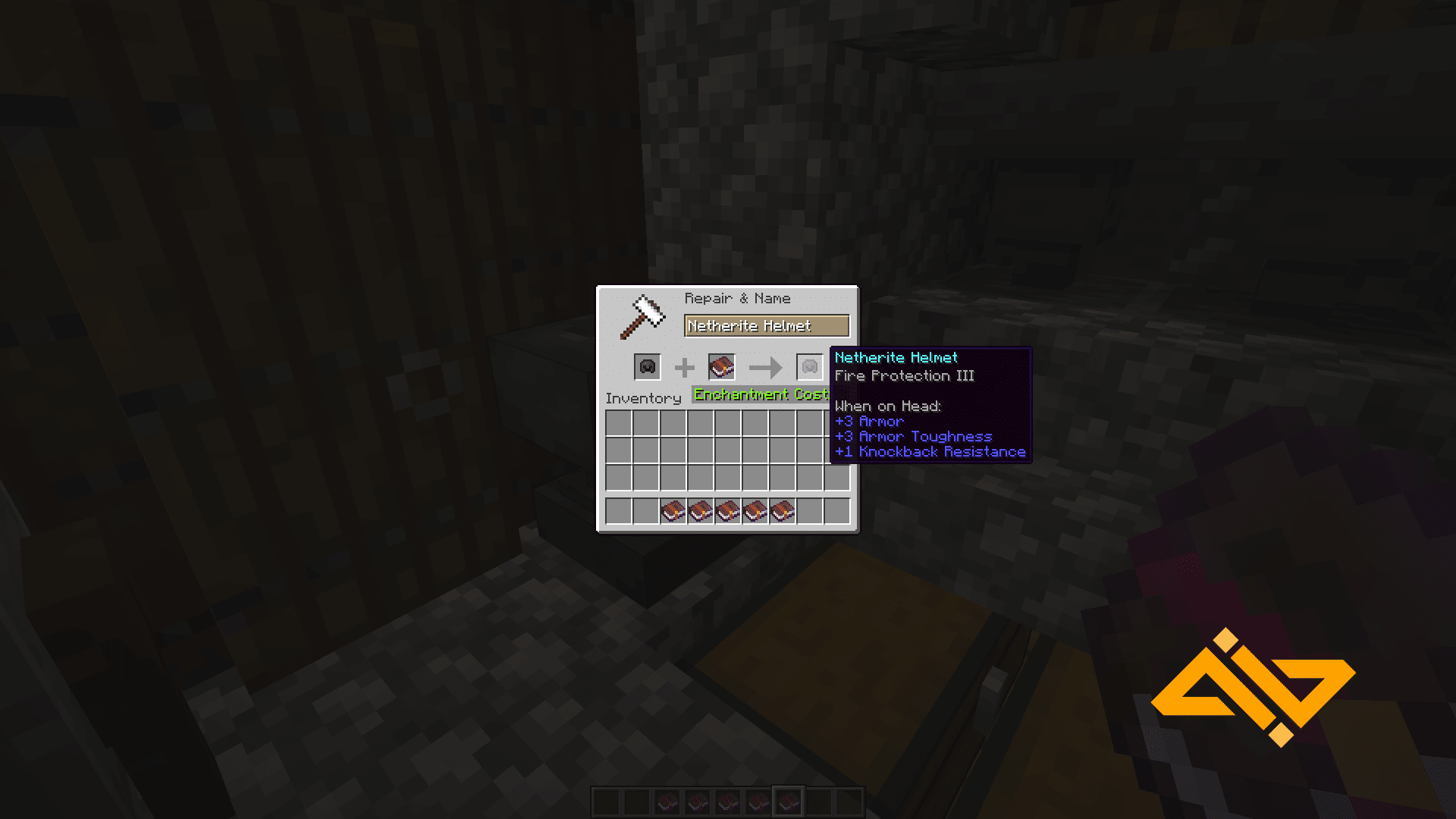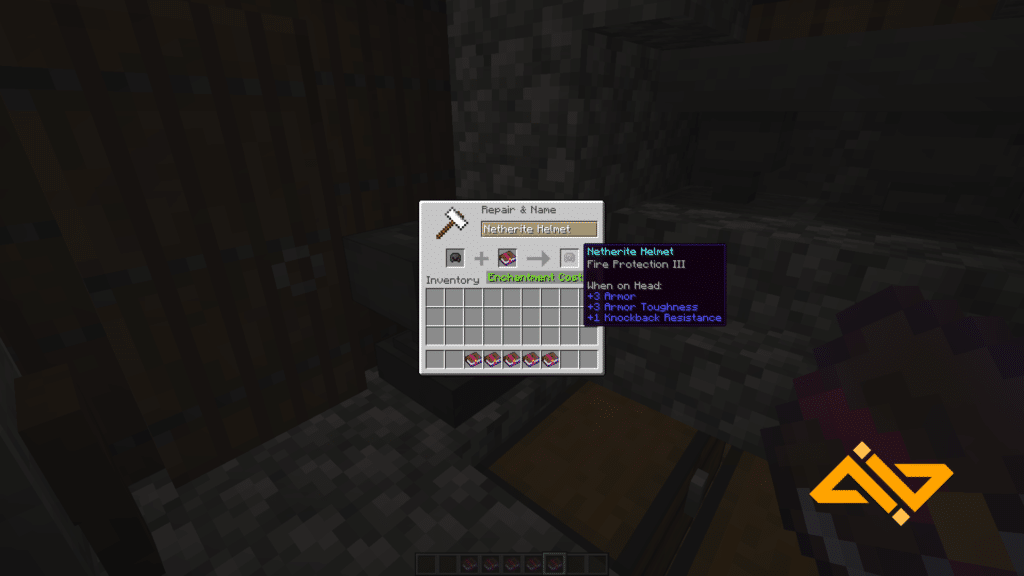 Enchantment Levels: 4
Incompatibilities: Protection, Blast Protection, Projectile Protection
If you love exploring the Nether, use the Fire Protection helmet enchantment. This enchantment reduces the damage taken from fire and lava. It also lowers the chance of catching on fire and the burn time.
This is a wondrous enchantment if you like exploring the fiery hell dimension or digging for diamonds.
| Edition | I | II | III | IV |
| --- | --- | --- | --- | --- |
| Java & Bedrock | 8% | 16% | 24% | 32% |
Fire protection increases by 8% for each enchantment level
Respiration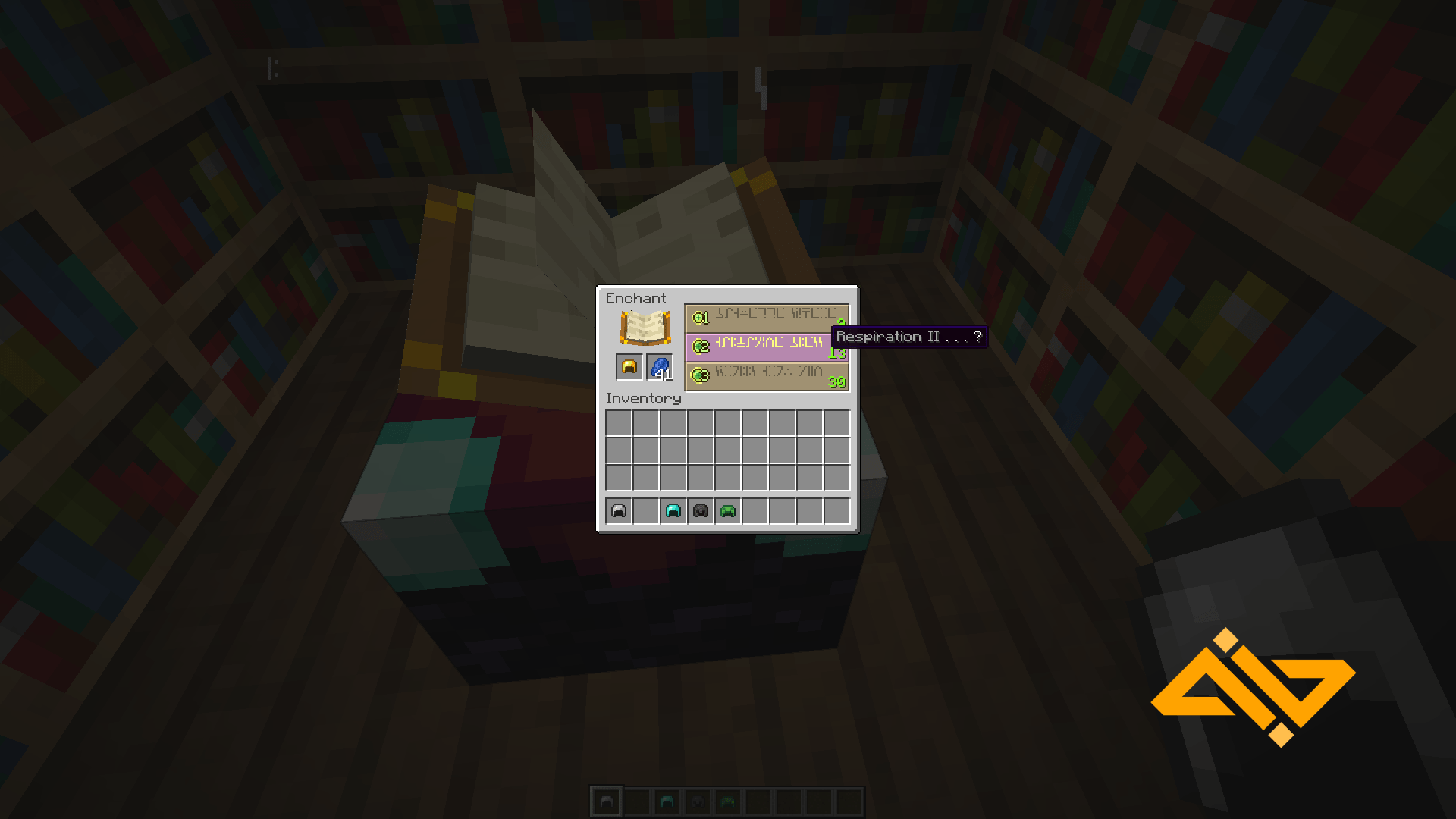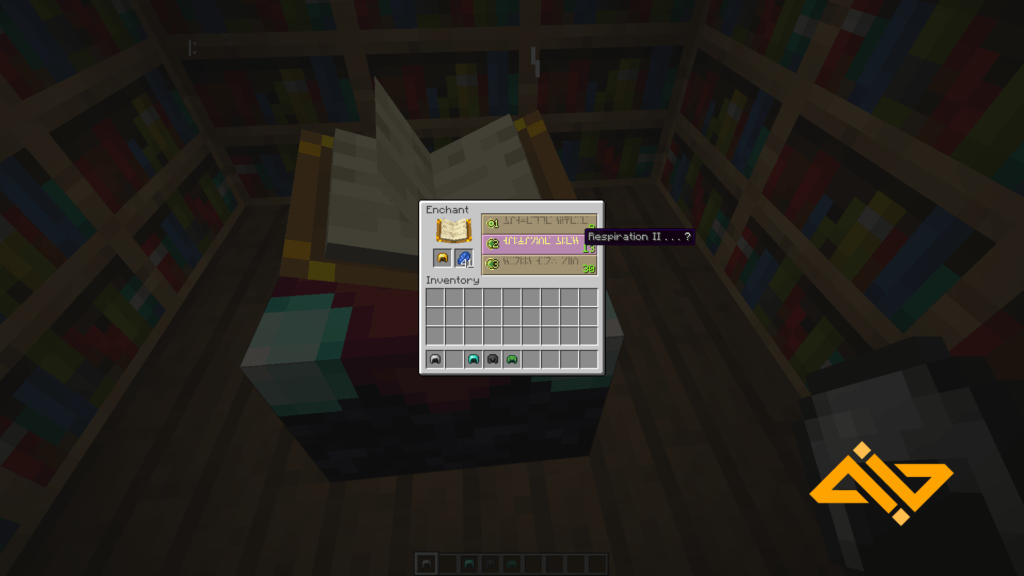 Enchantment Levels: 3
Incompatibilities: None
The next water-themed enchantment is the respiration enchantment which extends the duration of underwater breathing. Each level provides an additional 15 seconds of breath. At its maximum level of three, players can stay underwater for 45 seconds before needing to surface for air.
This enchantment is particularly useful for players exploring ocean monuments or conducting extensive underwater building projects and pairs perfectly with aqua affinity.
Aqua Affinity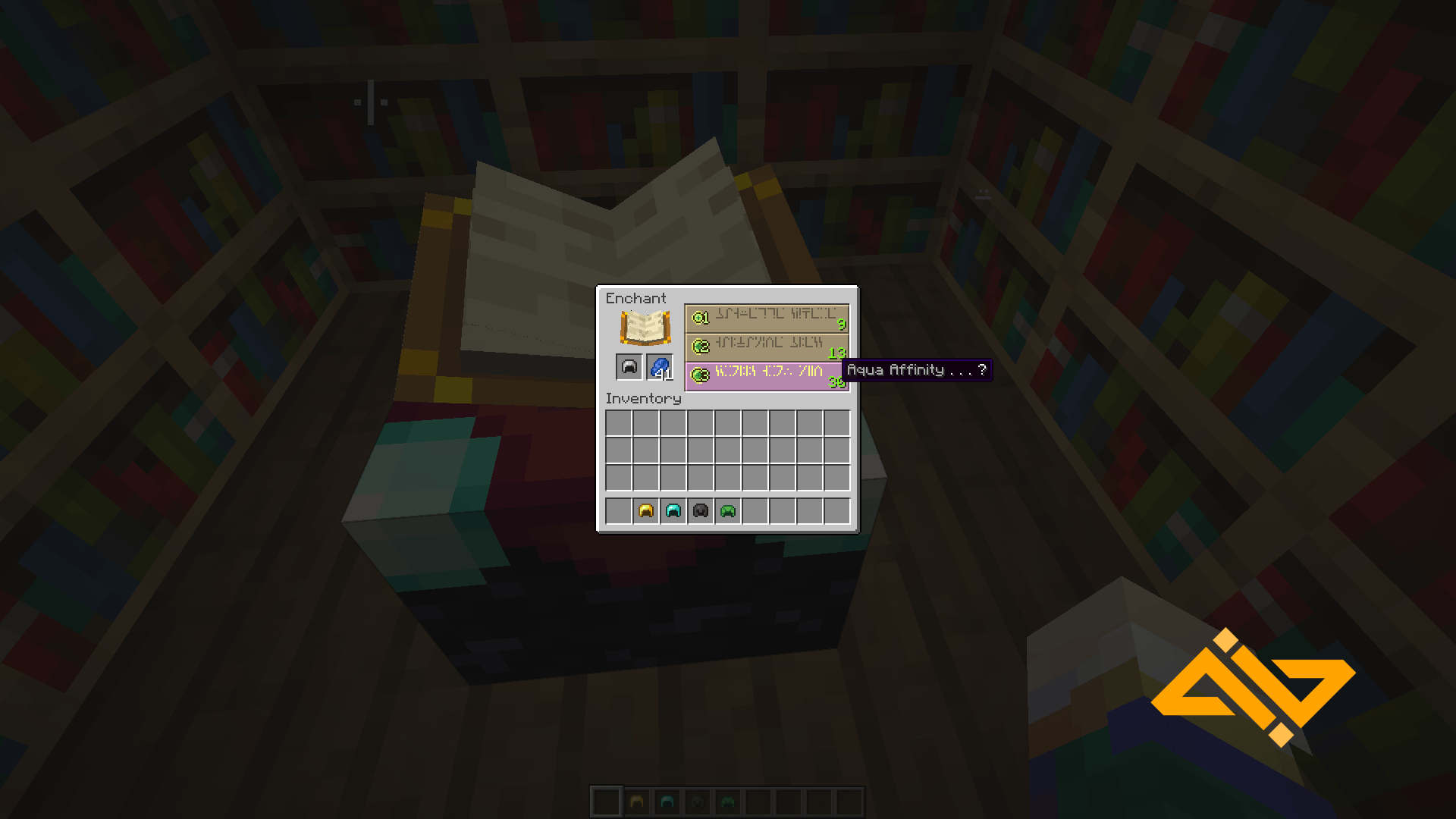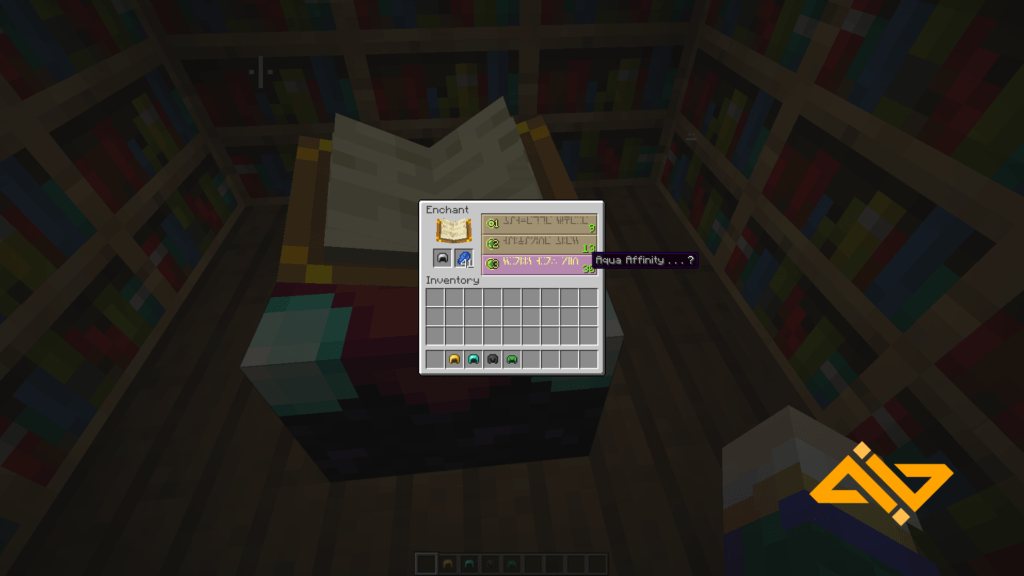 Enchantment Levels: 1
Incompatibilities: None
The following two Minecraft helmet enchantments are perfect for those players who often find themselves underwater. The aqua affinity enchantment is designed to help players navigate underwater environments by increasing mining speed underwater. This allows players to break blocks at the same rate as on land.
Being underwater decreases your mining speed by 5%, which this enchantment removes completely.
If you plan on building underwater structures, this is a must-have enchantment as it significantly improves efficiency and convenience.
Thorns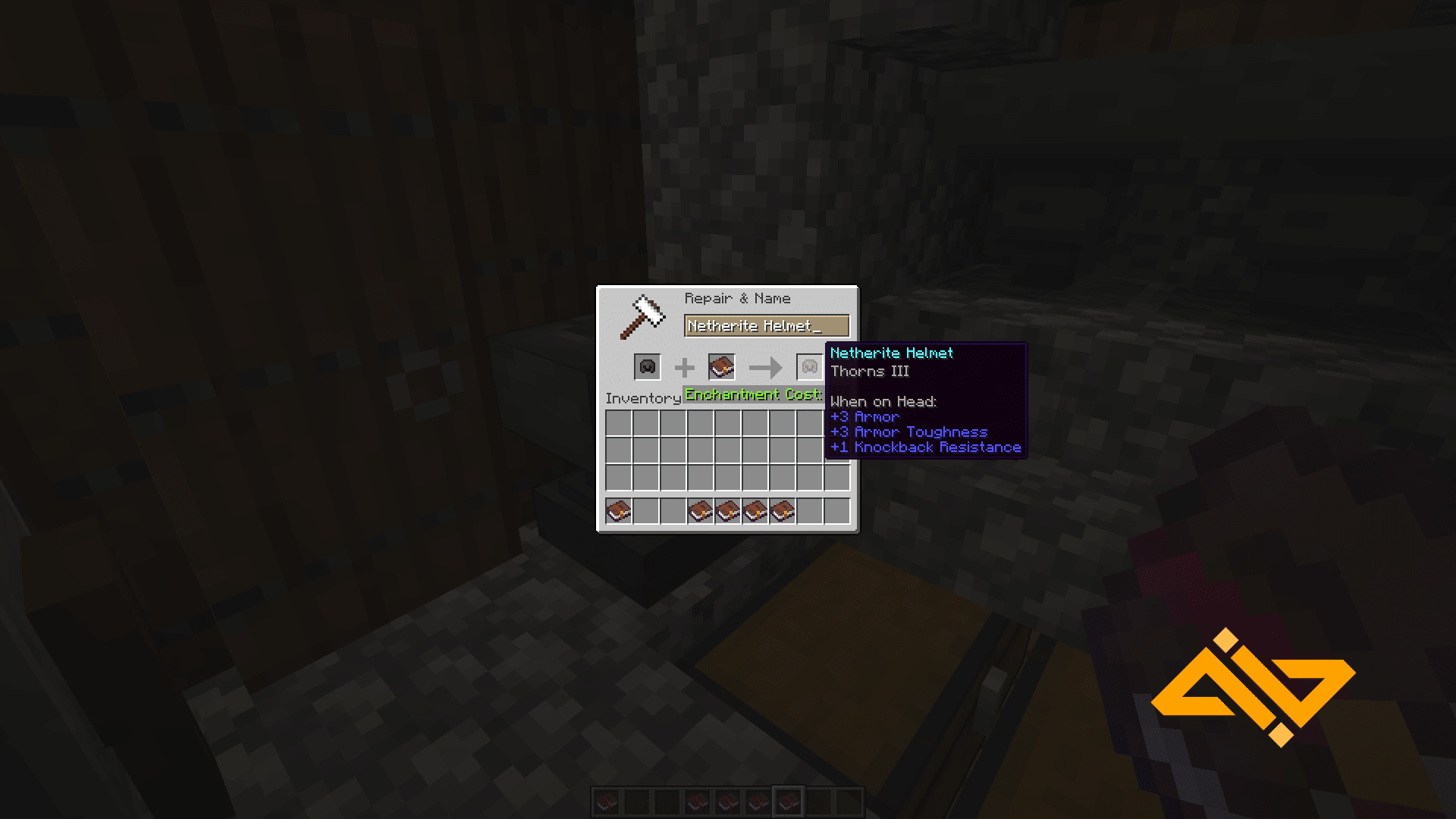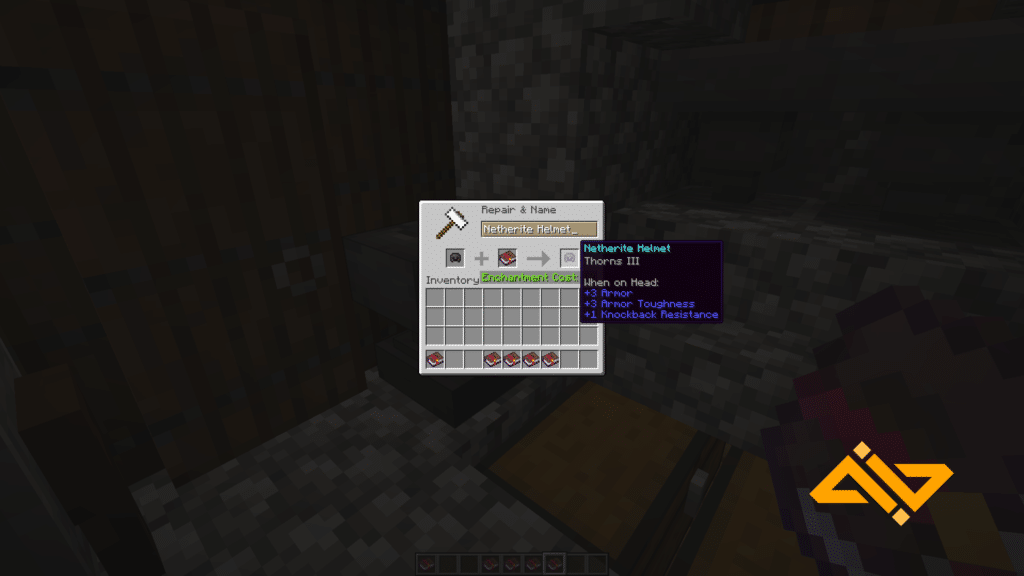 Enchantment Levels: 3
Incompatibilities: None
Looking for instant karma in your Minecraft game? Then try this helmet enchantment! The Thorns enchantment allows your helmet to deal damage back to your attackers. So when an enemy such as a mob or other player deals damage, they can receive damage themselves.
Thorns has three enchantment levels, each increasing the chance and amount of damage dealt back to the attacker. However, remember that the Thorns enchantment also increases the rate at which your helmet loses durability, so pair this enchantment with mending or unbreaking.
Unbreaking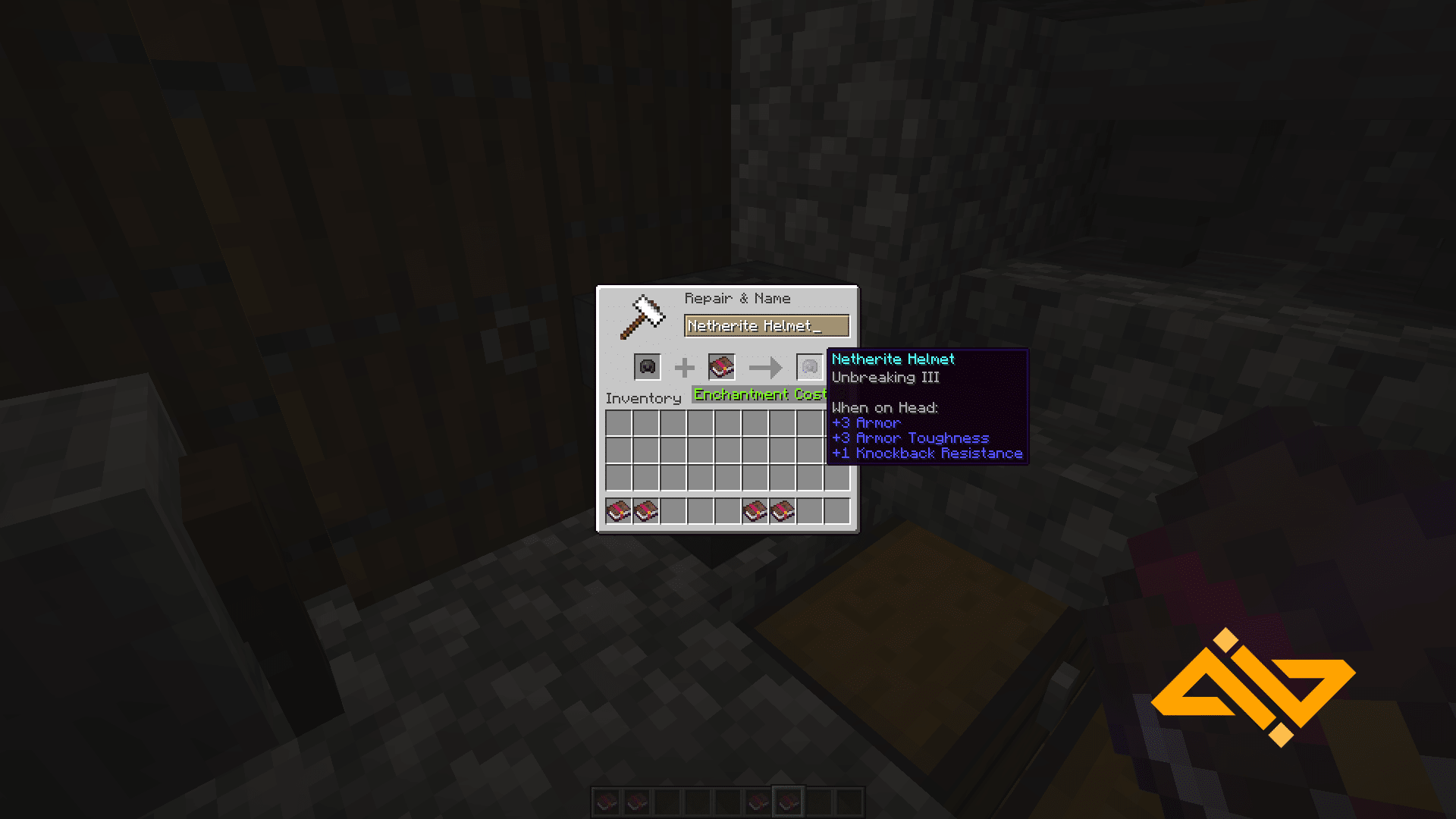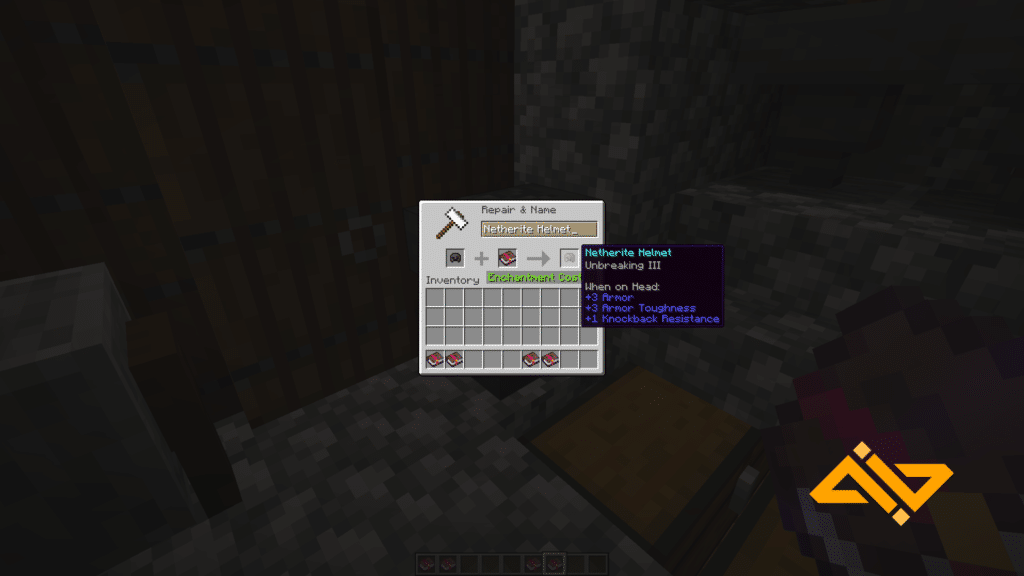 Enchantment Levels: 3
Incompatibilities: None
Here's a natural enchantment that players should try to get their hands on. It helps increase the durability of your helmet, making it last much longer before needing to be repaired or replaced. It's a step down from mending, as it doesn't fix the item but makes it last longer.
This Minecraft helmet enchantment comes in three levels. Higher levels provide a greater chance of not consuming durability when taking damage.
| Edition | No Enchantment | Unbreaking I | Unbreaking II | Unbreaking III |
| --- | --- | --- | --- | --- |
| Java & Bedrock | 100% (1⁄1) | 80% (4⁄5) | 73.3% (11⁄15) | 70% (7⁄10) |
The average lifetime of your helmet increases per enchantment level
Protection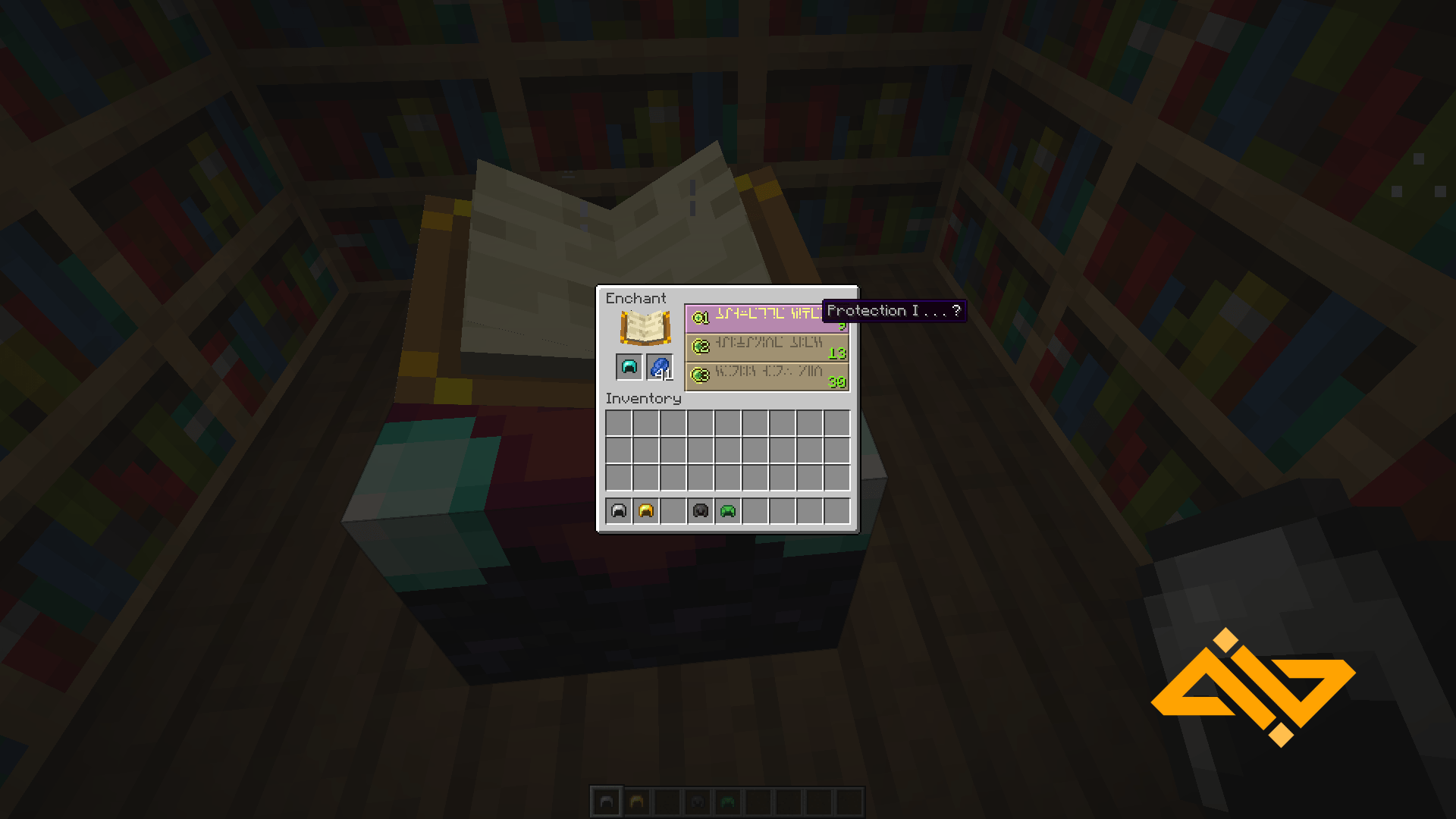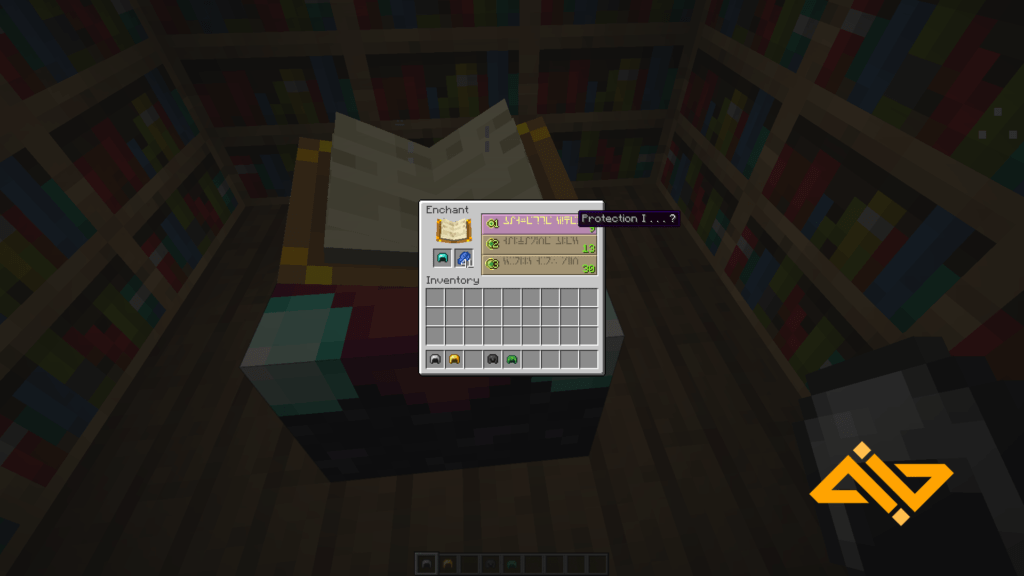 Enchantment Levels: 4
Incompatibilities: Fire Protection, Blast Protection, Projectile Protection
Protection is the next Minecraft helmet enchantment on our list. There are four types of protection enchantments:
Protection
Fire Protection
Blast Protection
Projectile Protection
It is a must-have for any player looking to increase their overall defense. When applied to a helmet, protection reduces damage from all melee, projectile, and explosive attacks.
However, the total adequate protection is capped at level four and each protection enchantment is mutually exclusive.
Mending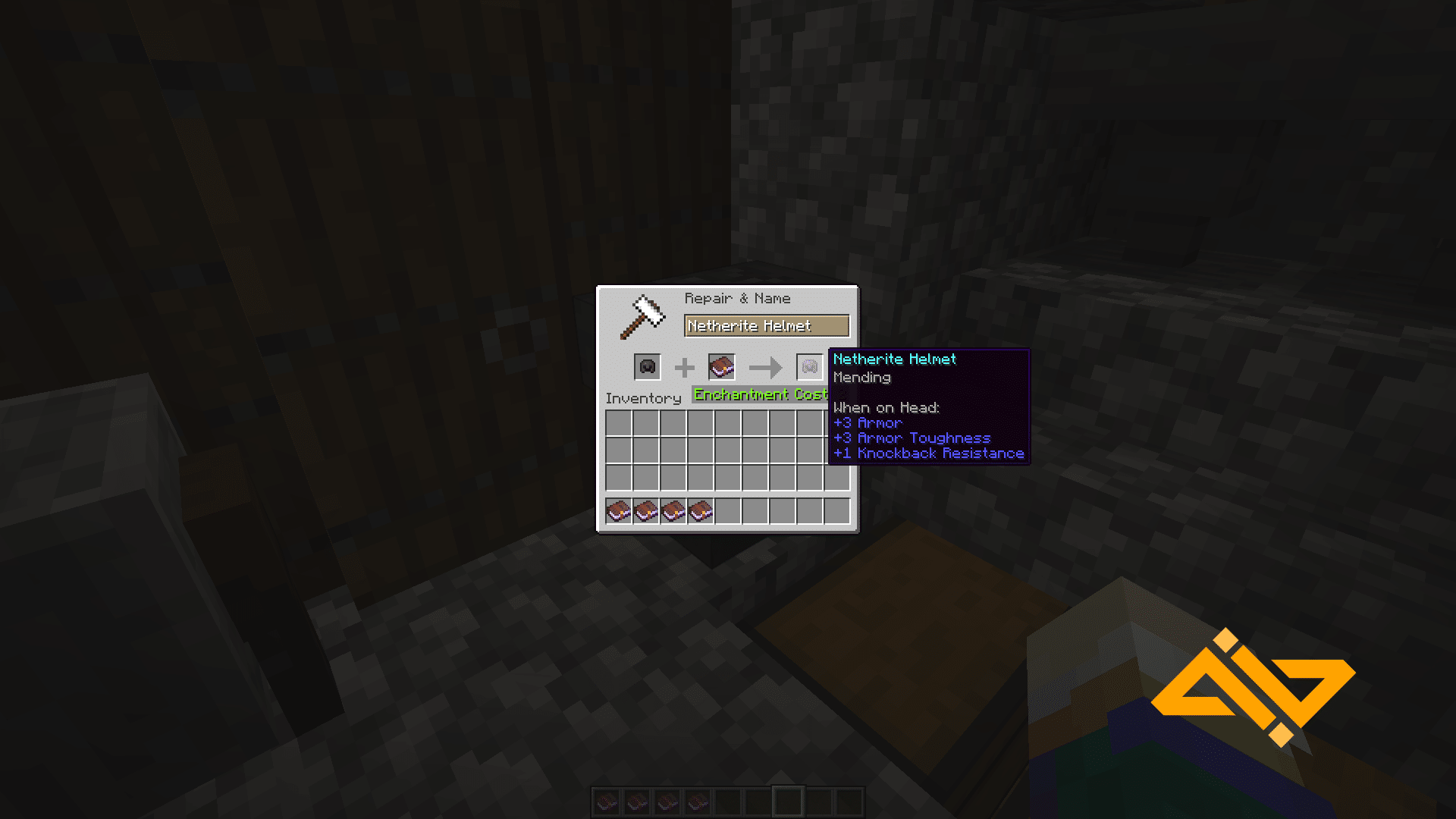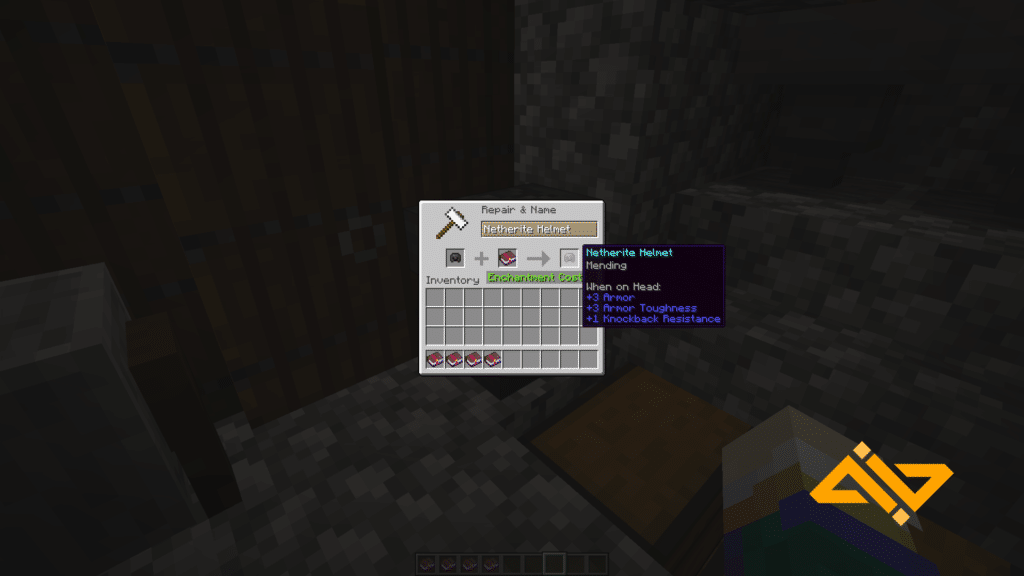 Enchantment Levels: 1
Incompatibilities: None
Tired of replacing helmets when they break? Then this Minecraft helmet enchantment is for you. In fact, it's one of the best enchantments available – ever!
Mending is an enchantment that uses experience orbs to repair your tools, armor, and weapons. This enchantment also works on helmets, using a portion of the experience to repair any damage on the helmet. This enchantment saves players time and resources by reducing the need for manual repairs or replacement helmets.
In addition, if you build a Minecraft mob farm, you can harvest XP orbs quickly and efficiently. It's great for those players with diamond and netherite helmets, as those resources are often hard to find. It's safe to say that Mending is the best helmet enchantment in Minecraft.
How to Enchant Helmets in Minecraft
Once you've decided on the enchantment/s you'd like to use, the next step is enchanting your helmet. If you've never used an enchantment table before, follow these easy steps:
Craft an Enchantment Table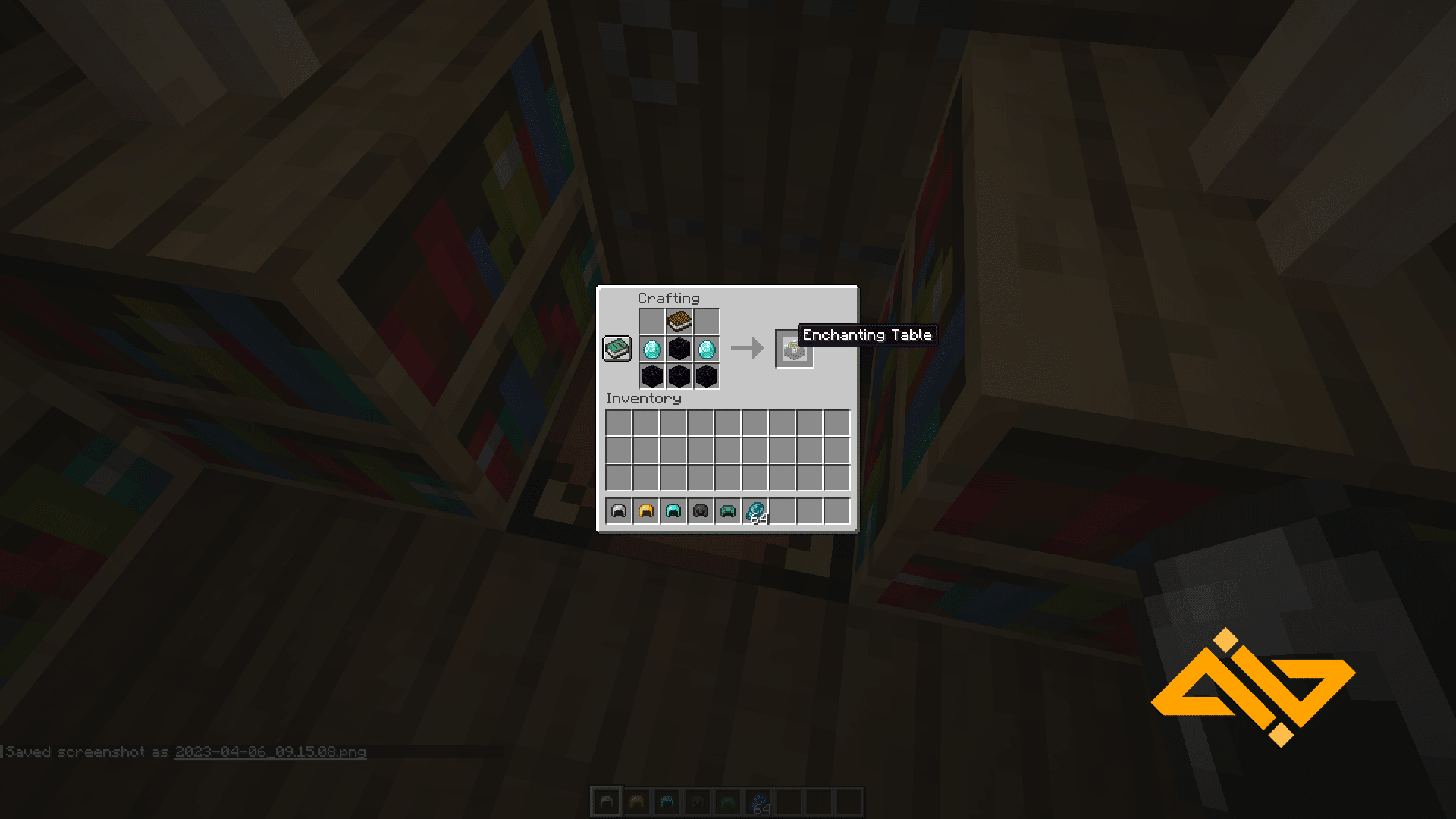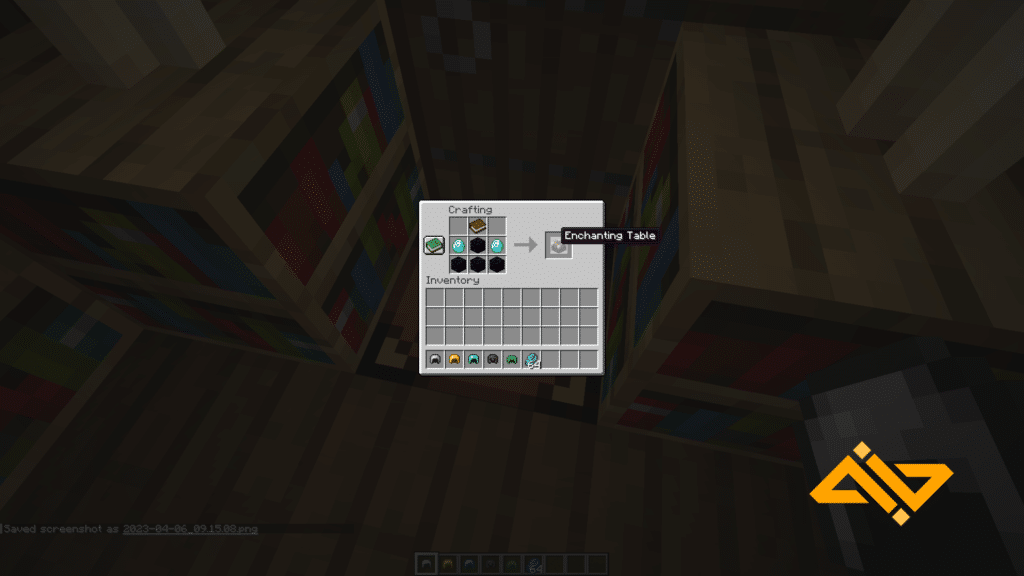 To enchant items, you'll need an Enchantment Table. You'll need to use four obsidian blocks, two diamonds, and one book to make the Enchantment Table. You'll also need a diamond pickaxe to mine the obsidian.
Gather Experience Points
Enchanting requires experience points, which you can get by killing monsters or mining ores. Your current experience level is at the bottom of your inventory screen. This is where building a mob farm comes in handy or mining high XP blocks like Nether Quartz.
Make Some Bookshelves (Option)
To increase the enchantment level options, surround your enchantment table with 15 bookshelves, leaving a one-block gap between the bookshelves and the enchantment table. This step isn't mandatory, but it will enable access to higher-level enchantments.
Place the Helmet in the Enchantment Table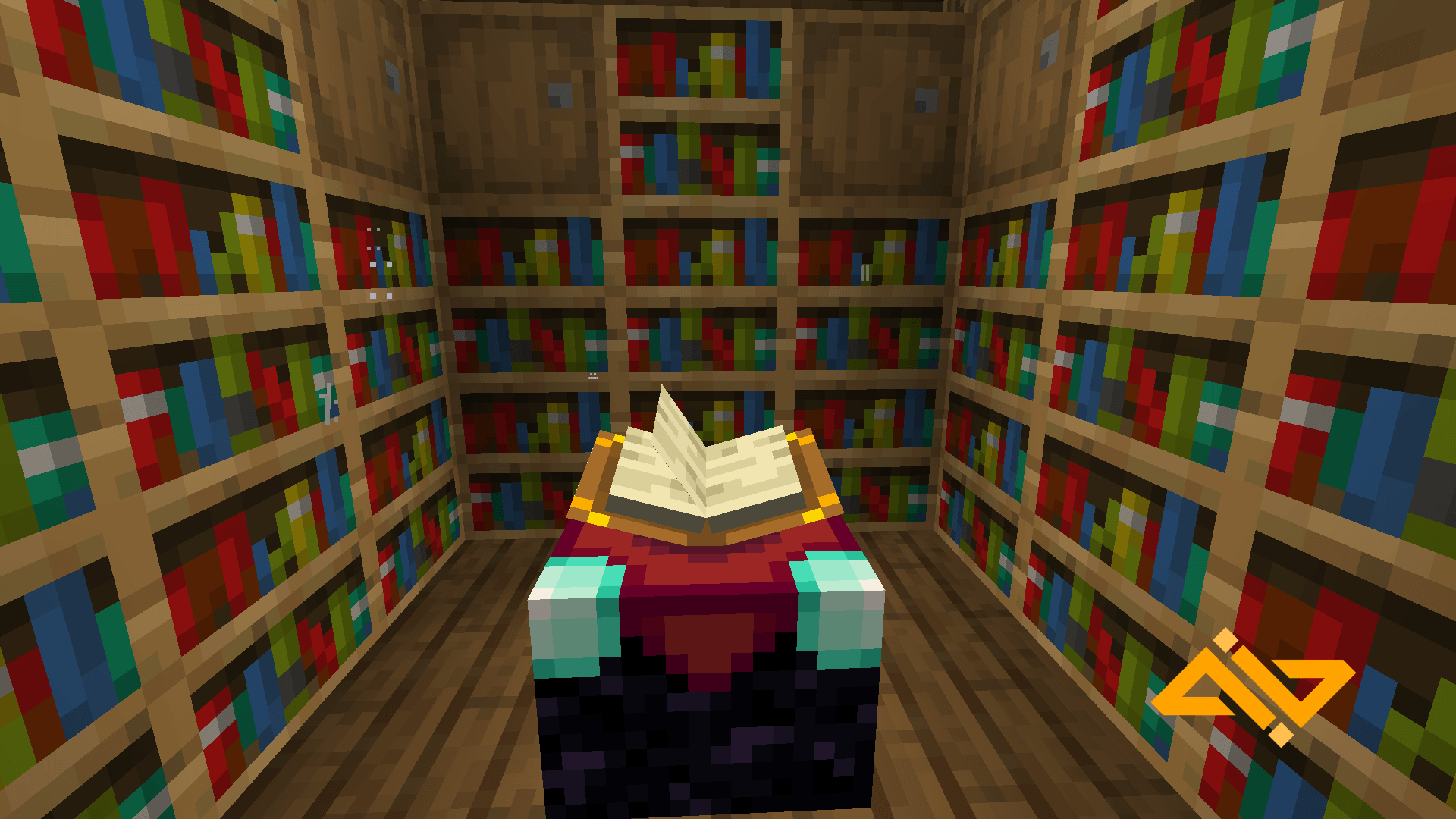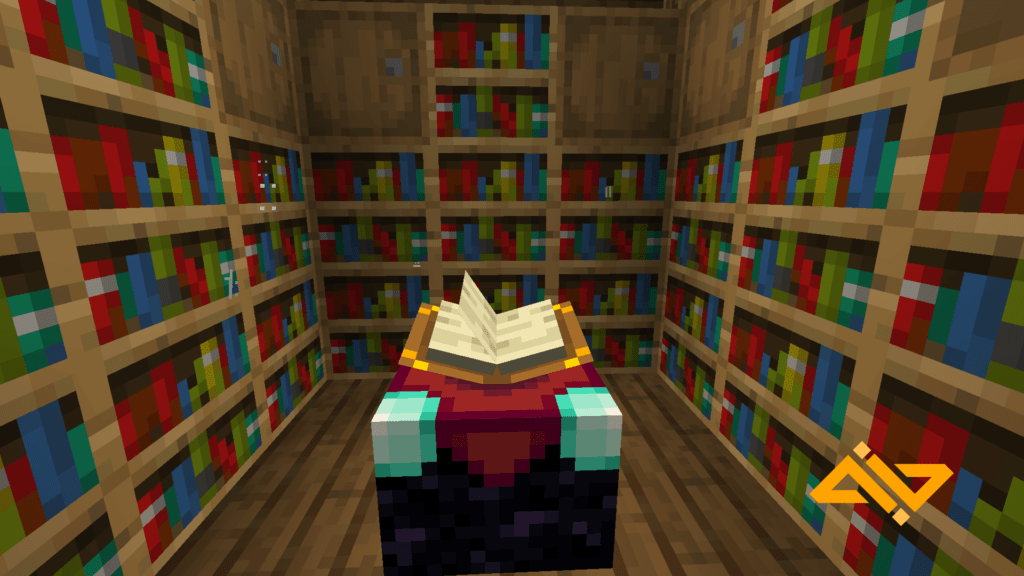 Once you have an Enchantment Table and enough experience points, place your helmet in the left slot of the table.
Choose an Enchantment
Enchantments are randomly generated each time you enchant an item. You can see the available enchantments by hovering over the enchantment book in the right slot of the Enchantment Table. Enchantments cost different levels of experience points to add, and the higher-level enchantments will require more experience points.
Enchant the Helmet
Once you have chosen an enchantment, click on it to add it to your helmet. If you have enough experience points, the enchantment will be added to your helmet. Now you're ready to explore your Minecraft world!