The Minecraft modding community has always been massive! However, that has mostly been a thing for java players. But fortunately, bedrock players can also play them now heck, even pocket edition owners can!
But what are the best Minecraft PE mods out there? Continue reading, and I'll reveal all that for you!
Related: 20 Best Minecraft Fabric Mods
This is a small mod that doesn't include any new items. Instead, it overhauls the way things look when dropped. Instead of a floating object, the item has a 3D texture and falls to the ground. And if you need to pick it up, all you have to do is crouch!
NB! Not all items have 3D textures, so some might not look that good.
Do you remember the first time you punched a tree? It was weird seeing it float, right? Well, if you install this Dynamic Trees mod, you won't have to see that anymore. In this mod, whenever you break a log, the trees will fall to the ground.
The mod owner also added a brand new tree type called palm tree. With it, you can get coconuts, which can be crafted into coconut water that fills your hunger bar to 100%.
NB The realistic tree models are only available for oak, birch, and palm tree.
Bored of the same old combat? Well, why not spice it up with some guns. With this mod installed, you'll get 10 new firearms!
These range from pistols like Taurus PT92 to deadly sniper rifles like Barrett M82A1. The other types of guns available are shotguns, SMGs, assault rifles, and even a light submachine gun.
NB This mod is very resource-intensive! If you want to play this Minecraft PE mod, make sure you have a high-end phone or play it on Windows 10.
Does survival Minecraft feel a little bland? Well, if that's true, you'll love our next addon, OriginsPE!
It's a remake of an already existing Minecraft fabric mod named Origins but made for the Minecraft PE players. With it, you can now choose a different life path. Each one of them gives you new abilities while also giving you new threats, like spawning in the Nether or burning during the daylight.
So if you want to spice up your gameplay, then OriginsPE is one of the best for it.
Have you ever been jealous of Java players and their ability to experience dynamic lighting with OptiFine? Well, now you no longer have to feel that if you install this Minecraft PE mod, "Dynamic Lighting."
With this simple mod installed, when holding a torch, the area around you will be lit. That makes it easier to explore dark caves. The same thing works for other items like lanterns and beacons.
But that's not all this addon includes! If you have it installed, you'll also get something called "miner's helmet"! So an excellent mod for any Minecraft PE player!
Are you a fan of Pokemon? Well, then why not install this excellent Minecraft PE mod? With this, you'll be able to collect many iconic Pokemon, including Bulbasaur and Pikachu.
But it wouldn't be enough to just have Pokemon traversing the world, right? Well, this mod also includes a basic combat system and a new structure called Pokémon center, where you can heal your Pokémon.
Oh, and be careful as Team Rocket roams around! So be ready to battle!
Related: If you're a java player, there's a modpack called Pixelmon. Learn more about it and other modpacks in 20 Best Minecraft Modpacks – Ultimate List
Has the overworld become a bit stale? Well, why not add new animals roaming around? With this mod installed, you'll find *X* new mobs spawning throughout the overworld.
These include everything from smaller creatures like raccoons and anacondas to humungous ones like humpback whales and elephants.
You can learn more about each mob on the mod page and see which are hostile or friendly to you!
This addon is small but excellent for those who play with their friends! As the name suggests, this adds the ability to ride horses together with a friend! So, no longer will you need two horses and saddles!
Ever wished you would have more types of armor in-game? Well, with this mod installed, you can do just that. Here, you'll find many new armor sets, including pure netherite, copper armor, and so many more.
But that's not all. What makes this one of the best Minecraft PE mods is the other things it gives you. For example, there are brand new weapons like chainsaws and hammers, plus other stuff like new structures and hostile mobs.
Were you disappointed that 1.19 wasn't the end update? Well, don't worry, as with this mod installed, you can experience just that. The mod adds many new things like new vegetation, biomes, and new structures.
The mod also has a new ore type called void ore. That can be used to build new and powerful armor and tools.
Related: Minecraft 1.19 Wild Update – Everything We Know About It
Another overworld-changing mod is called "Expansive Biomes." The mod author added over 20 new biomes inspired by the famous Biomes O' Plenty mod.
You'll find everything from tropical beaches with palms to the cold alps with flat surfaces on top. You might also find volcanic biomes like scorched forests and volcanic plains if you're a keen traveler.
Additionally to the fantastic new biomes, you'll also find new mobs and blocks.
Another small mod is called Utility HUD. With it installed, you can get some helpful information about yourself and other players. You can see your hitboxes, what armor you/others have, health, and so much more.
Do you have what it takes to complete the game within minutes? Then why not add this addon to practice your speedruns! It comes with many different modes and settings to give you a better experience. For example, you could add different timestamps for actions like getting wood.
The tracker will also tell you how far you are from the record run. So if you're ready for the challenge, installing this mod is a must.
Have more people to carry? Well, then why not install this medieval cart. With this installed, you and five other friends could go on an adventure. There are two types of carts.
The first one is called a cargo cart. 6 people can climb onto it, which also has 27 spaces to fill with items.
The other cart is called a transport cart. With this cart, you can carry up to 6 players, and you'll have a wool roof!
When searching for new Minecraft PE mods, you probably get greeted with many car mods. And while these models look stunning, they all have one issue – they don't look vanilla-like.
Fortunately, the MineCar add-on is here. This addon adds brand new vehicles into your game that doesn't look too different from the vanilla game. But that's not where the mod ends! Instead of just giving you a car to traverse around, you can add more functionality to them.
For example, there's the drill MineCar which helps you mine, lantern MineCar which lets you see at night easier, and so much more.
Bored of the bedrock UI? Want something else? Then Vanilla Deluxe is for you. With this installed, you'll get from one of three UIs:
Java UI – This UI replicates the one seen on the Java edition of Minecraft.
Mixed UI – This UI is the mix of the bedrock and java edition UIs.
PvP UI – This doesn't change the title screen. Instead, you'll have an inventory UI that is similar to 1.8 Java Edition.
So if you're looking to mix up your game, then this might be for you.
Minecraft Java edition has many features that are not available on Bedrock. But with this mod, you'll be able to play some of them. For example, swords now have the sweeping edge effect, axes are powerful and much more.
So if you want those cool features, be sure to install this addon!
While villages are helpful for their trading purposes, they don't do too much more. So if you'd like to boost your village experience, I highly suggest installing this add-on.
It's one of the best Minecraft PE mods because of the many features it adds. For starters, the Villagers will now look like other players. They can also start relationships and, with time, create babies.
But apart from that, you can also hire them to be your bodyguards. That way, you and the village will be protected.
Related: 10 BEST Minecraft Medieval Texture Packs
Is Minecraft too easy for you? If so, then you've got to install this addon. With it, you'll get a new thirst bar, which you need to keep filled. If not, then you'll slowly lose health until you die from thirst.
Also, when you're visiting nether, your thirst bar will deplete quicker.
Have you ever created a chair out of stairs? You've probably done that, and you had to imitate sitting by crouching, But what if I told you, you could actually sit on them.
With this addon installed, you can do just that. Just look on the ground and hit the crouch button and voila you're sitting on your chair. You could also crawl and lie down when you've installed this mod.
While there already is a dragon in the game, the only thing you can do with it is defeated it. You cannot tame or ride it. Well, this Minecraft PE add-on is here to change that!
This Minecraft PE Addon replaces your usual annoying bats with dragons, which you can tame. Each dragon has growth stages which make the dragon a stronger ally over time. And once it reaches a high enough stage, they'll start aiding you by firing fireballs at your enemies.
If OriginsPE sounds a little too game-changing for your taste, then the Morph Plus Add-on might be for you.
Instead of making permanent changes to your game, with this Minecraft PE mod installed, you can morph into different mobs and earn their abilities. For example, you could morph into an enderman and gain the ability to teleport or become a blaze and shoot fireballs.
So if that sounds interesting, I highly suggest you download it now!
Is Minecraft survival mode getting too easy for you? Well, why not spice it up by installing the Mutant Creatures add-on?
Like with OriginsPE, this Minecraft PE mod is a remake of the original Java mod named "Mutant Creatures." It adds more formidable vanilla enemies with bigger health pools, new attacks, and more.
While the roster of vanilla tools is good enough, we all want brand-new tools to use. And this Minecraft add-on looks to add them to your game.
Now, you can build way more tools! How much, you ask? Well, more than 900 new ones, each one with some unique characteristics. But that's not all. Additionally, you have 35+ new armor types and 20+ decorative blocks.
So if you want tons of new tools, this is one of the best Minecraft PE mods for it.
Minecraft is a game with endless opportunities. You can build anything in there. However, you need to get creative when it comes to furnishing your newly built Minecraft house. And while that might not be a bad thing, the furniture might look a bit oversized.
So instead of having to deal with this nightmare, you can simply install Furnicraft 3D. With this, you can create all your usual furniture, such as chairs and tables, but also some unique ones. That includes arcade machines, pool tables, trophies, and much more.
So if you're looking to redecorate your Minecraft house, then this is one of the best Minecraft PE addons for it.
How to Install the Best Minecraft PE Mods/Addons
So you've found a mod that you'd like to try out? Great, but you don't know how to install them. Don't worry, fortunately, it's easy! The addons work primarily the same as Minecraft Java's data packs. Here's how you install them.
Step #1 – Find and Download Your Addon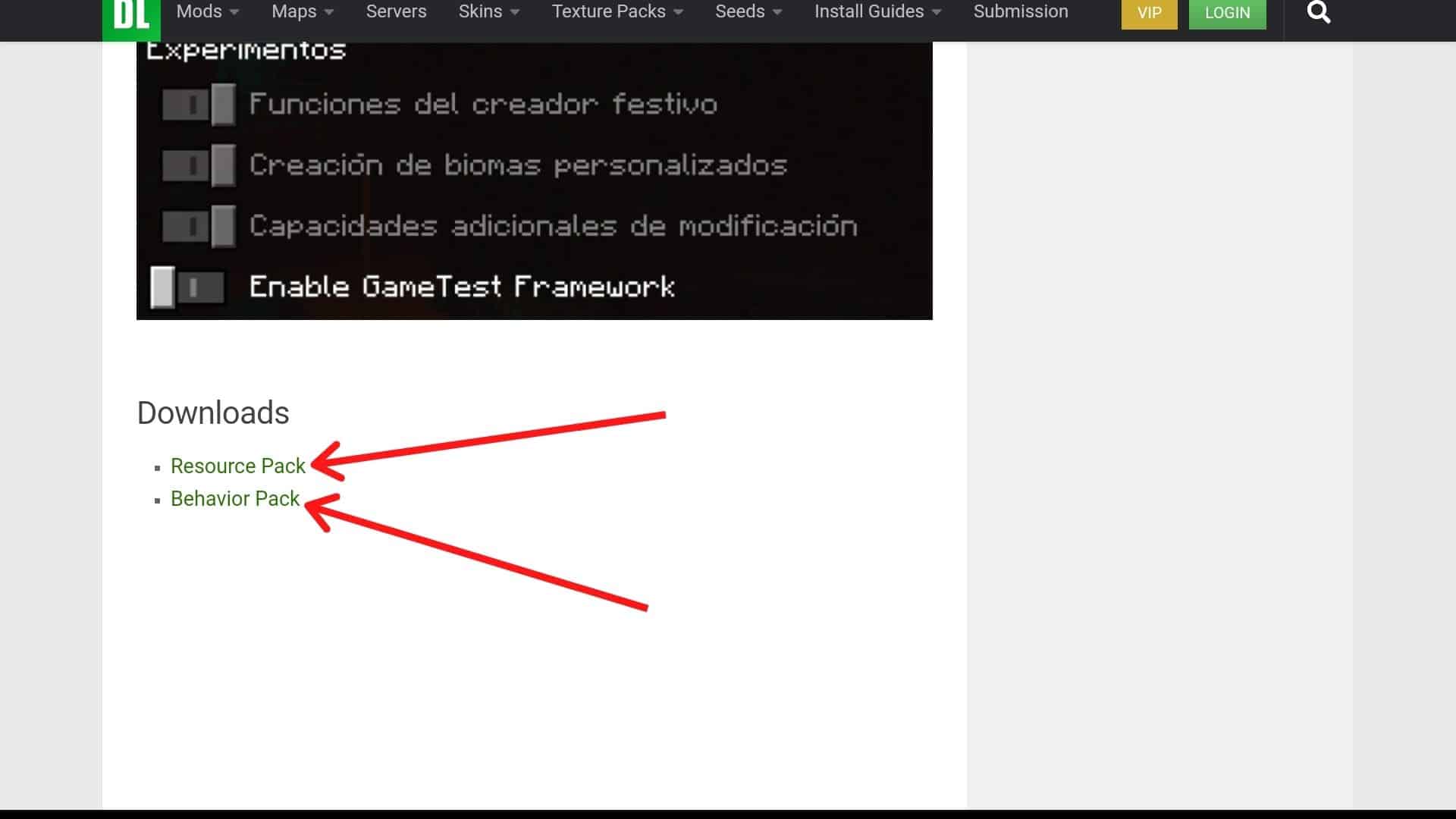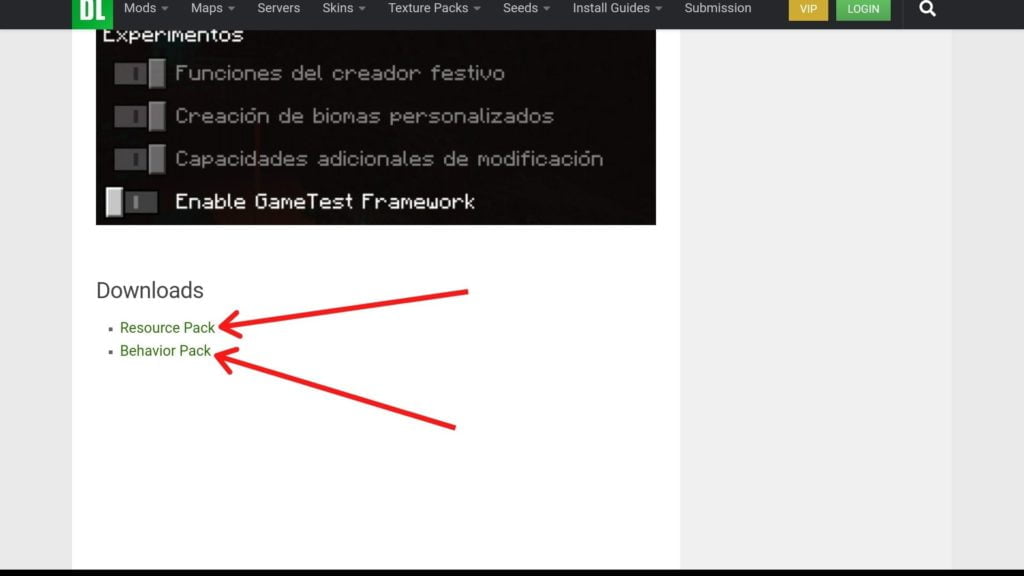 First, you've got to find a Minecraft addon. The best place to go for these mods is MCPEDL.com. There you'll find many great Minecraft PE mods. So go and pick the one and hit the download button.
Step #2 – Install Your Addon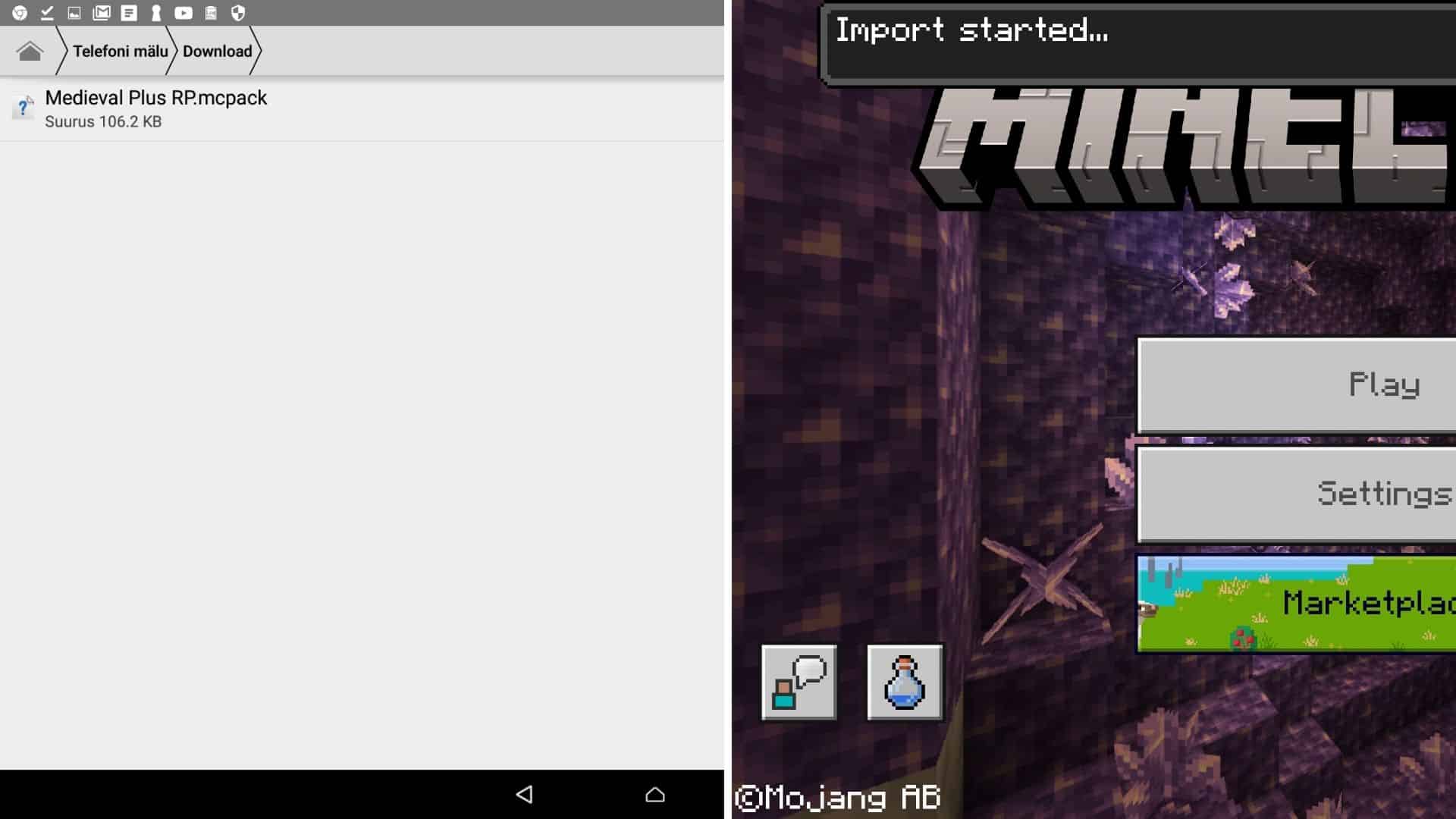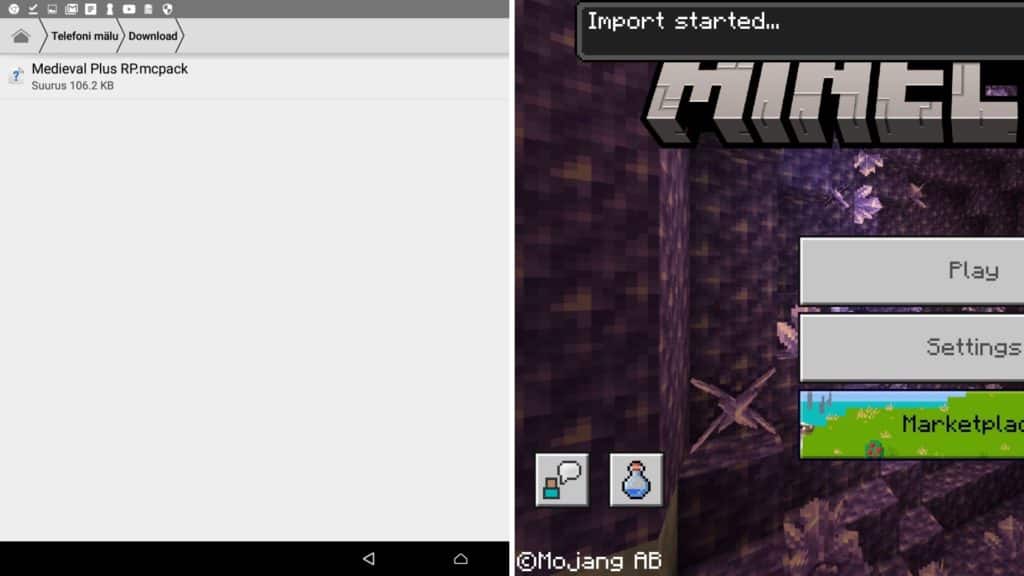 Now, all you have to do is install them. Fortunately, it's super easy. All you have to do is go to your downloaded file and open it. Then it will launch Minecraft and install it automatically. Then you're ready for the next step.
Step #3 – Install the Mod on Your World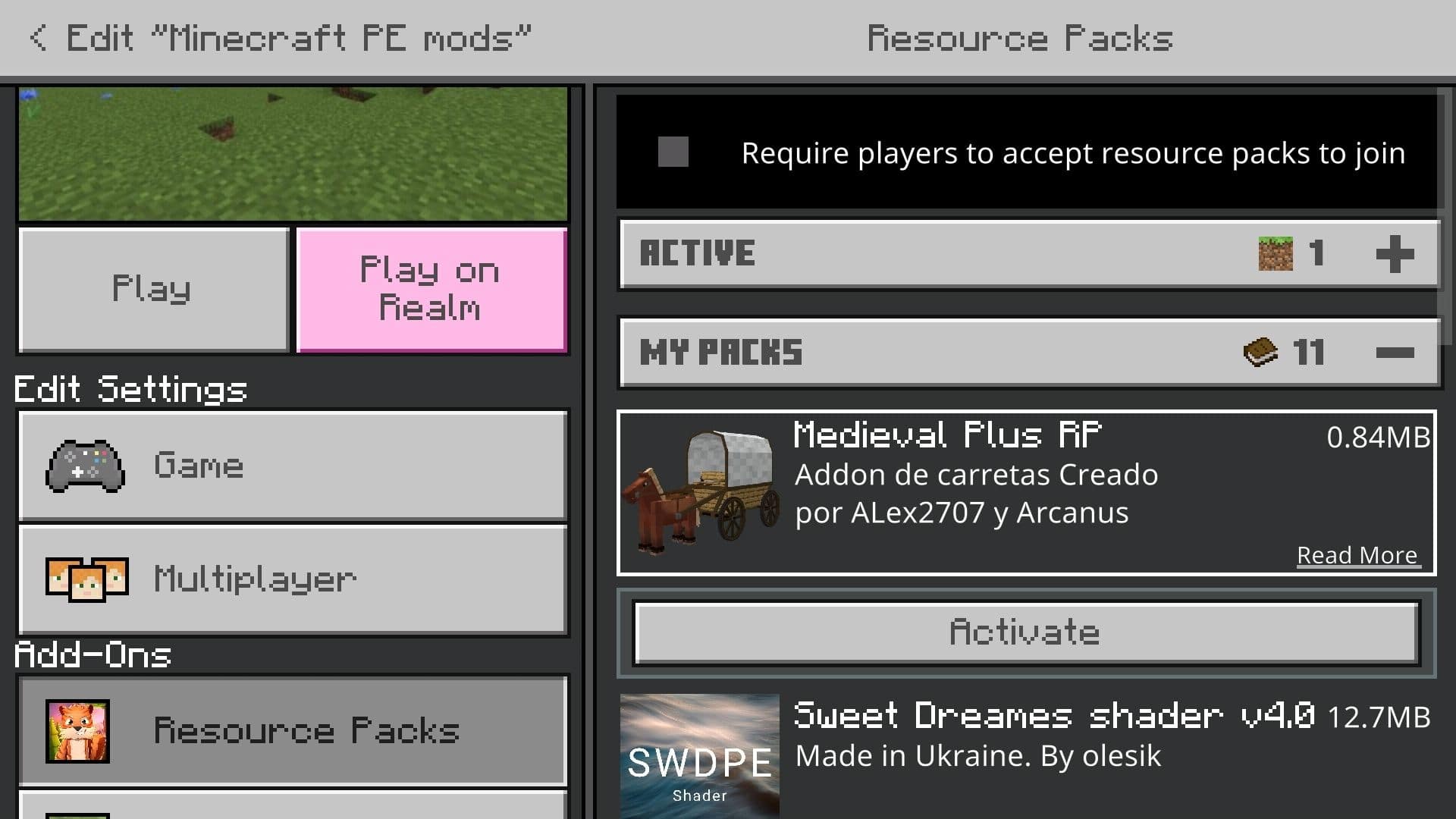 And now all you need to do is install the mod. To do this, go and click the edit button on your desired world. Then scroll down until you see "Behaviour Packs".
There you should see a button called "My packs". Click the + button on the left corner of that button, and find your mod. Then click it, and activate it.
Now just launch your World and you'll have successfully installed your Minecraft PE mod!
P.S If you want to enhance your gameplay more, I highly recommend you to try out the 10 BEST Shaders For Minecraft PE.
Conclusion
And these were the best Minecraft PE mods. I hope you found the blog post helpful and found some mods to try out on your smartphone.
Do you know any other great Minecraft PE addons? If so, then don't be afraid to leave them down in the comments below. I'd love to hear from you.