We all know that Minecraft isn't realistic! Just think about it; the trees float. You can even survive a hundred-meter fall if you land on a small puddle of water (except cauldrons, those are fatal).
But there are a few ways to make your Minecraft world more realistic. And one of the best ways is to install one of the many HD texture packs. So in this blog post, we will show you 10 of the best Minecraft realistic texture packs out there.
If that interests you, then keep on reading.
A Quick Heads Up
Before we get into the 10 Best Minecraft Realistic Texture Packs, I'll have to warn you a bit. Most of these texture packs are very resource-intensive. That means a beefy PC is required to see them in their full glory!
Also, I suggest you install shaders for the best effect. And with that out of the way, let's get into the resource packs, shall we?
Related: Best Shaders for Minecraft 1.18
Starting off the list is Realistico. It was made by Matteo Rizzo and is unique when it comes to Minecraft realistic texture packs. Instead of giving you as realistic textures as possible, this one tries to be as authentic to the vanilla textures.
That means where there used to be a pixel; it's now a highly detailed block. It also uses parallax occlusion mapping to give some depth to the resources. So just install a shader, and be ready to blow your mind,
But this resource pack has an advantage as well! Since it stays so faithful to the original textures, no building will look bad when you switch to this resource pack or the other way round.
Related: 50 BEST Minecraft House Ideas – Ultimate List (2022)
Ultimate Immersion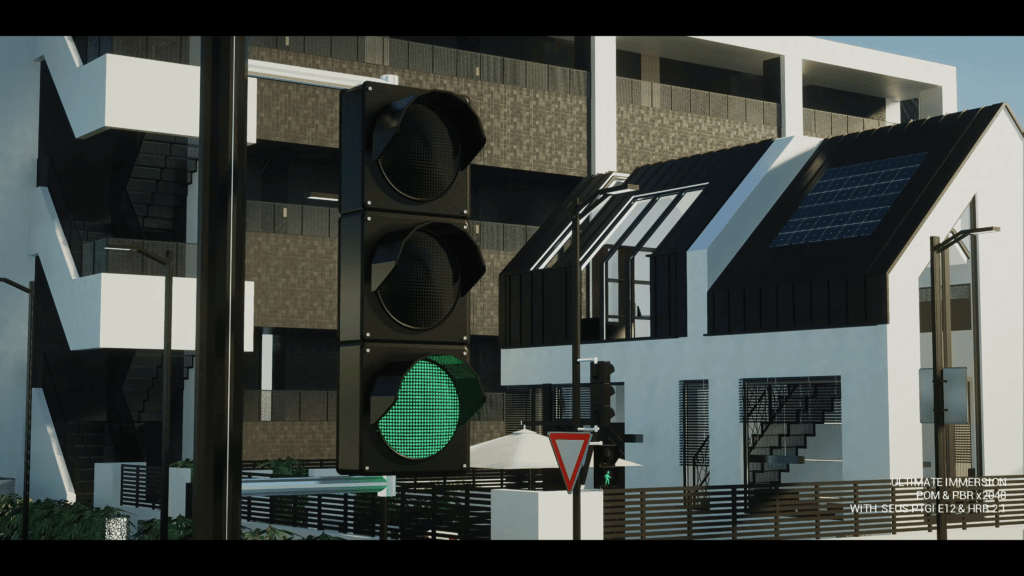 With Ultimate Immersion, you can experience Minecraft in a way you've never seen before! The amount of detail you can add to your modern houses is just mind-blowing. Sometimes the game doesn't even look like Minecraft.
So how can you do this to your world? Well, if you want this, you'll have to do quite a lot. First, you're going to have to install Forge and Optifine. Then, you'll need to install the textures and additionally his mod.
But after all this, your world will look unreal; just check out this video
LunaHD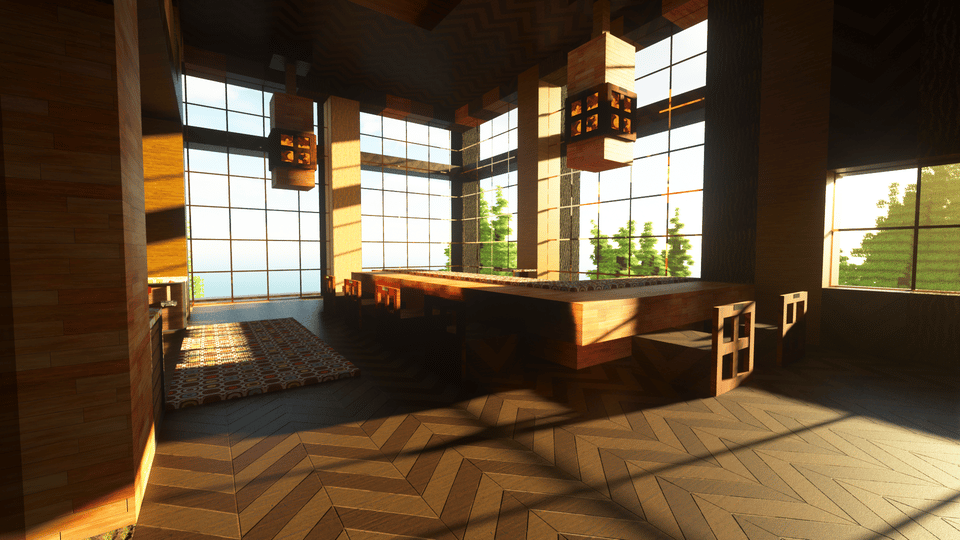 No best Minecraft realistic texture packs list would be complete without LunaHD. It's one of the most popular ones out there, and for a good reason. It adds impeccable detail to every block.
Many textures are now 3D modeled. For example, the crafting table now has its tools on the side textures 3D modeled. That makes it look that more impressive. This goes for many other items and blocks like furnaces, armor, and swords.
So if you're ready to experience Minecraft in as high of resolution as possible, you've got to try this one out. You can try from 32x to 512x resolution.
Stratum
Stratum is one of the best Minecraft realistic texture packs there is. It is made by the same guys who gave you continuum shaders. They aim to provide you with the most realistic and high-quality realistic resource pack for your game possible. They'll achieve in a couple of ways.
First, just like many others, Stratum will also use parallax occlusion mapping. That helps you to get the most realistic texture possible. But other than that, it will also include normal and peculiar maps to make the textures pop even more.
As a warning, this resource pack is still in development. That means many textures aren't yet made, and it needs some time. However, you can try it out right now.
On their website, you should be able to get a 128×128 resolution version for free, but if you want more detail, you're going to have to support them by paying for access.
Vanillaccurate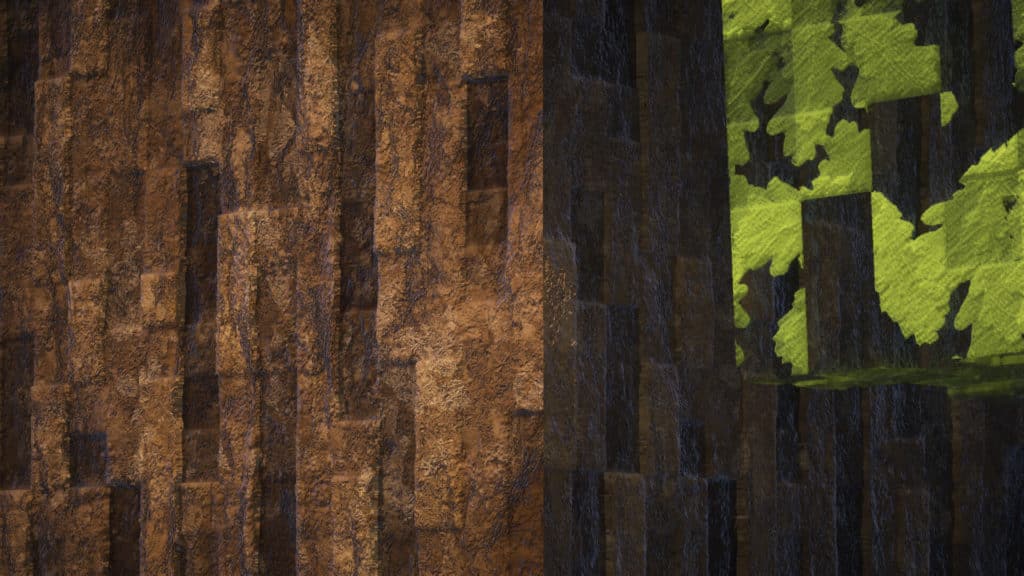 When you first boot up your Minecraft world, you might think that you installed this wrong as nothing seems out of the ordinary. But once you look really close to the texture, you should see that this texture pack is very high-res!
Just like with Realistico, instead of using pictures to make your Minecraft look more realistic, it tries to stay accurate to the vanilla 16×16 textures. And as you can see it does it even better than its counterpart. However, it loses out on 3D textures.
Fortunately, there are multiple ones out there with different resolutions from 32x to 2K. So everybody can enjoy it!
Realism Mats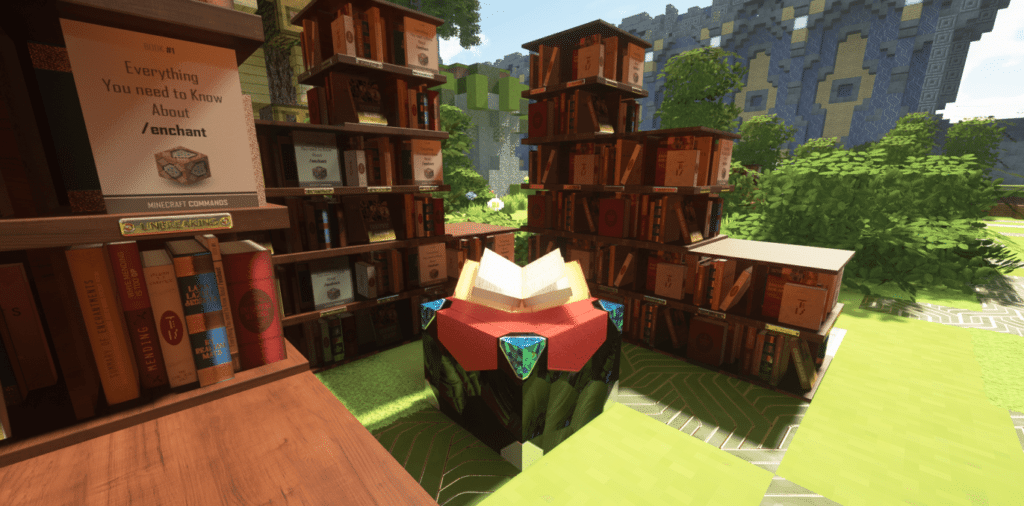 Next up on the list is Realism Mats. Just like many other realistic texture packs on this list, this one also looks to make your game look the best it can! And how well it does its objective!
The textures in this pack look fantastic, especially what they've done with the Redstone. Instead of having red dust, they 3D modeled it to look like a cable.
There's a version available for 1.12, 1.16, 1.17, and 1.18. However, if you want to get it, you'll have to support them on Patreon through the diamond tier. But if you wish to get one of the best Minecraft realistic texture packs, then this is worth it.
RTX Ray Tracing For Java
If you're one of the few lucky ones with an Nvidia RTX card, you can see your Minecraft world in a brand new way by installing the RTX texture pack. Unfortunately, the official version is for bedrock players only.
However, thanks to Arakdya, we, java players, can also enjoy this. The texture pack comes with many beautiful ray-tracing effects. And for you to enjoy them, you'll also need to install both OptiFine and SEUS shaders.
That will help you get the same lighting effect and reflections.
P.S You don't need an RTX card to enjoy this resource pack!
This might just be the most unique Minecraft realistic texture packs on this list. Instead of creating ultra-realistic textures or being faithful to the vanilla ones, this one changes your blocks into LEGO bricks!
Almost everything has been turned to bricks, even the mobs! And if you look at the textures, you can see just how much work went to make this into reality. Each one looks fantastic, and what makes this even better is that the sounds when you break blocks make a lego brick sound!
So if you want to experience this masterpiece, then you can download the trial version with the link above! However, if you're looking to play with the full version, you'll have to support the creator.
Related: 10 BEST Minecraft Plastic Texture Packs
Clarity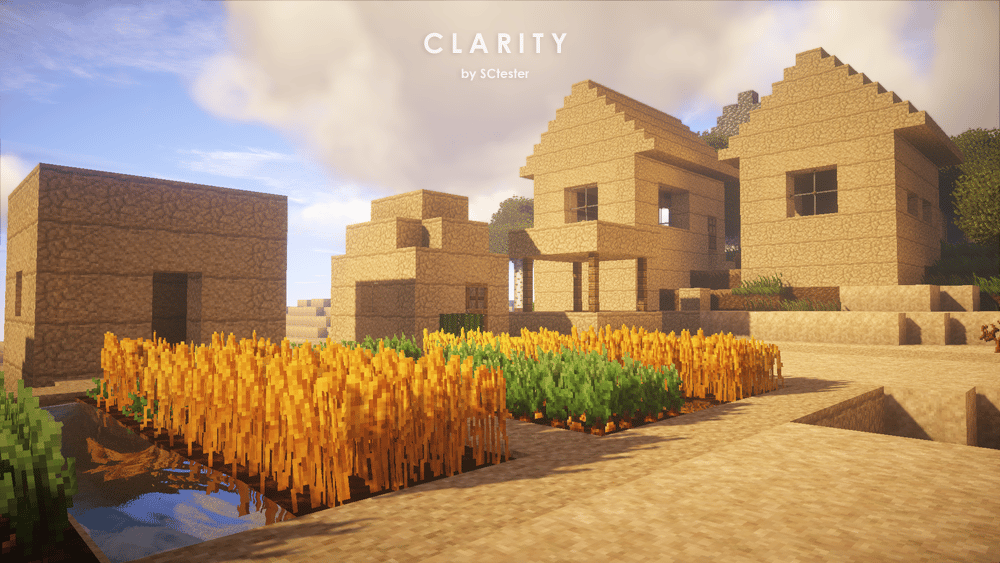 Next up on the list is another 32×32 texture pack that tries to make your Minecraft world look even prettier. Like the other one, this texture pack doesn't want you to sacrifice your frames for an ultra HD look. Instead, it tries to give your Minecraft world a fresh look without losing the feeling of Minecraft.
What makes this texture pack so good is two things. First, this texture pack is a neutral one. That means all your builds (even your modern houses) shouldn't look ugly because you built them with the Vanilla textures.
And secondly, it has a custom sky. That means you don't need to install a shader to have the same enjoyment. Just beware that you need to install Optifine.
Related: How to Install Optifine In Minecraft (2021)
Amberstone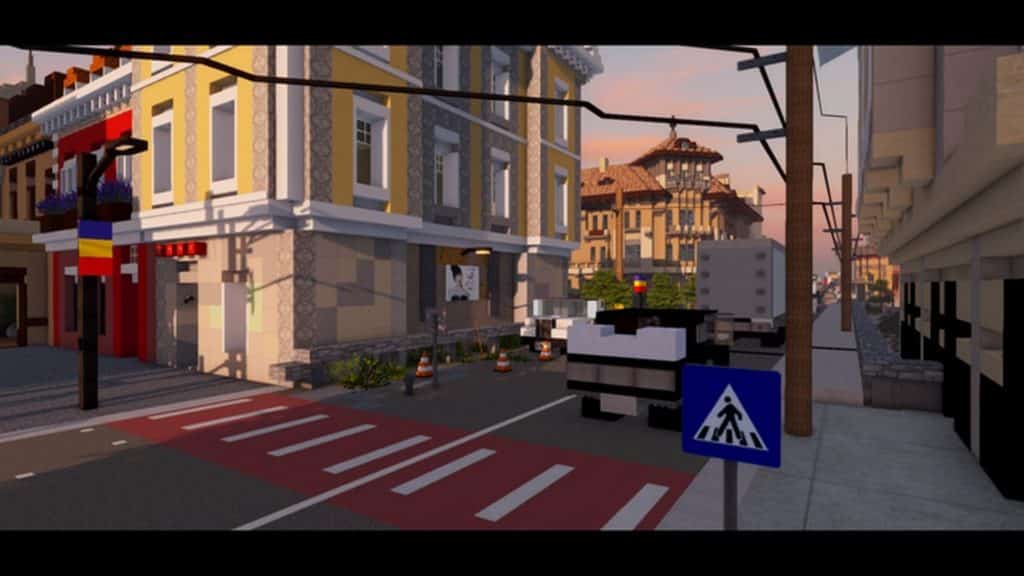 Are you building a massive modern city in your Minecraft world? If so, then this is one of the best Minecraft Realistic texture packs for you. With it, you'll get tons of new 3D models with never-seen-before detail. It's just mind-boggling what you can do with it.
But what new 3D models are there? Well, for example, you'll find highly detailed cars, very detailed and pretty furniture blocks, street signs, and so much more. I could talk about it all day. So instead of boring you with a long text, I highly recommend you to try it out!
Conclusion
And those were the ten best Minecraft realistic texture packs. I hope you've found something that sparked your interest, and you'll try at least one of them out. Do you know any more awesome realistic resource packs? If so, then don't be afraid to comment them down below. I'd love to test them out.