Minecraft servers allow you to play Minecraft online with your friends. However, choosing the best server can be tricky as there are thousands to choose from. To help you choose, we've made this list of the 15 best Minecraft servers.
From action-packed PVP, Skyblock challenges, and mini-games to mystical RPGs, there's something for everyone. All you need to do is gather your friends, choose a server and follow the steps below to begin the online fun!
Related: 10 BEST Minecraft Youtubers: Ranked
---
The 15 Best Minecraft Servers
---
Hypixel
IP Address: mc.hypixel.net
Main Theme: Best Minecraft Mini Game Server
Hypixel is a mini-game-based server, making it one of the best Minecraft servers. The variety of high-quality games makes Hypixel the perfect server for a large group of friends looking for fun. There are over 18 games which include:
Bed Wars
Blitz Survival Games
Smash Heroes
VampireZ
Murder Mystery
Build Battle
Warlords
Quakecraft
Every part of the server has had immense thought, from unique lobby experiences to their excellent community forum. Hands down, Hypixel is a server you don't want to miss out on.
When joining a Mini Game server, you'll land in the main lobby. From there, you'll be able to choose which game you'd like to play and you're off to the races.
---
InsanityCraft
IP Address: buzz.insanitycraft.net
Main Theme: General Server
Being one of the oldest servers, InsanityCraft is favoured among many Minecraft players. With an extensive store, you can level up your ranks and move up through the rank system of the game. Additionally, they offer various modes and mini games which include:
Vanilla Survival
Towny
Skywars
Skyblock
RPG
PvP
Prison
Pixelmon
General servers are often preferred amongst the Minecraft community as they offer a wide variety of modes to choose from. Just join the server and explore the lobby. From there, you can select a mode to play and let the fun begin.
---
Minecraft Middle Earth
IP Address: build.mcmiddleearth.com / pvp.mcmiddleearth.com
Main Theme: Lord of the Rings RPG
Games are the best way to explore fantasy worlds, and Minecraft is no exception. This fantastic server boasts the recreation of Middle Earth from the Lord of the Rings series. Immense detail has been put into every build making the world as authentic as possible. You can spend hours finding your way through the peaceful landscape from Mordor to the Shire. However, for those looking for a more battle-like experience, there's a PvP server dedicated to just that.
Minecraft Middle Earth is a role playing server where your character plays a role from the Lord of the Rings universe (Tolkien Universe). It's fun to change your skin to fit the theme and build your base accordingly.
---
Skyblock Network
IP Address: play.skyblocknetwork.com
Main Theme: Best Skyblock Minecraft Server
If you enjoy the sky block challenge, check out this server. Skyblock Network offers everything good that other servers have – from stunning builds to custom mobs and mini-games. The thing that gives this server an edge compared to other mini-game servers is the Skyblock aspect, of course. So try to ensure that you don't tumble off the edge.
Skyblock servers offer an experience where the player starts off on one block of land. You then need to expand outwards, building bridges to other blocks and growing your base.
---
Mineplex
IP Address: us.mineplex.com
Main Theme: Minecraft Mini Game Server
Mineplex is one of the best Minecraft servers due to its versatility. If you're looking for a server that gives you a taste of everything, don't skip Mineplex. From first-person shooter games to Smash Bros, they've got every game you can think of. In addition, there's a survival section dedicated to survival games. We also can't ignore the fact that they have incredible and helpful staff, which makes the server so much more enjoyable.
Mineplex is a Mini Game server. Simply join the lobby and choose which mini game you'd like to play with your friends.
---
ManaCube
IP Address: play.manacube.net
Main Theme: Factions Server
Factions are one of the best styles to play Minecraft – to combine teams and warfare into one package. Manacube has minimal 'pay to win' elements that can be annoying in other faction servers. In addition, they offer Skyblock, survival, parkour and creative servers.
Faction servers allow you to join a group of players or create your own. From there, you can build your own base, collect resources and protect yourself from other factions.
---
Brawl
IP Address: brawl.com
Main Theme: Minecraft Last Man Standing Games
Brawl is one of the best Minecraft servers you should try if you're a Call of Duty fan. They have many last-man-standing games such as capture the flag and king of the hill. In addition, brawl offers action-packed fun that offers Fortnite and PUBG elements in-game.
These servers are particularly fun when playing with friends but also work out great if you're a solo player. Sharpen your combat skills and head over to the server to prove just how great you are.
---
MC Complex Pixelmon
IP Address: hub.mc-complex.com
Main Theme: Pokemon RPG
MC Complex is one of the best Minecraft Pixelmon servers out there. They're one of the only servers that stay updated with the latest Minecraft updates, making them extremely popular among players who enjoy playing in updated Minecraft. In addition, they offer a vast number of Pokemon, gyms, trainers and wild Pokemon that you can go out and catch. So pick up your diamond pickaxe and Pokeball and go catch them all.
Pokemon servers allow you to pretend that you're in the Pokemon universe. You can be an advocate for freeing Pokemon, breeding endangered species or attempt to grow your collection and catch them all.
---
PirateCraft
IP Address: mc.piratemc.com
Main Theme: Pirate RPG
Aye, this is one of the best ship-sailing, bounty hunting and parrot-training servers out there. Set sail around the Minecraft world as a pirate in PirateCraft. The ships are impressive in size, and the ship-to-ship combat is no joke. If you're looking for a server that promotes thievery and all things that aren't honourable, this server is definitely for you.
In this role play server, sail the endless oceans of Minecraft with your pirate cap on. Acting as a pirate, you can run around the sever collecting loot and fighting off other pirate hoards.
---
Pixelblock
IP Address: buzz.pixelblockmc.com
Main Theme: General Server
Pixelblock caters for the crowd by offering various game modes for players to choose from. They're a player-based community that puts enjoyment first. Whether you're playing with friends or surviving by yourself, Pixelblock is a server that has something for everyone.
General servers have a bit of everything including fan-favourites such as skyblock, PvP, Bedwars and more. General servers are great when you're not sure where to start or which game mode you'd prefer as you get to try them all.
---
Zero.Minor
IP Address: zero.minr.org
Main Theme: Best Minecraft Parkour Server
This is the best Minecraft Parkour server out there, filled with various adventurous maps that will definitely challenge your skills. If you favour running and climbing instead of crafting and PvP, then definitely give this server a try. However, if you're new to parkour, you'll definitely need patience before you start getting good at this game type.
Parkour servers provide different maps where you need to jump from block to block to explore the world. Completing the parkour courses are difficult and challenging yet keep bringing you back for more.
---
BlossomCraft
Main Theme: Economy SMP
IP Address: play.blossomcraft.org
BlossomCraft is a fan-favourite Minecraft server known for it's economy survival multiplayer experiences. The community is laid-back, prohibits grief and welcomes new players with open arms. In addition, it's a server that allows for both Java and Bedrock players to join in on the fun.
Economy SMPs are similar to survival Minecraft except for additional economical elements. You can buy items from shops or sell materials you collect. You can then use the money you earn to buy weapons, armour, enchantments and so much more!
---
FabledMC
IP Address: play.fabledmc.net
Main Theme: Lifesteal PvP
Another crossplay server is FabledMC that allows both Java and Bedrock players to join in on the fun. FabledMC is a PvP server where players steal hearts through combat and climb the kill leaderboard. It's a hardcore world with no land claiming and classic addons such as mcMMO. If you die, you'll be eliminated from the game for 24hrs!
The server also includes a game mode called Slimefun which is A survival game mode made for friends and an active community. Additionally, 'Oneblock' mode has things such as magic generators, minions, greenhouses and more.
FabledMC is a survival PvP server that allows you to choose your game mode from the main lobby before joining in on all the fun.
---
Among Us Performium
IP Address: mc.performium.net
Main Theme: Among Us
Requiring no additional mods or texture packs, Among Us Performium replicates one of the current pop culture games in Minecraft. Run around the Among Us map and perform tasks while your taskbar at the top fills up. You can plan your escape routes and destroy debris in your chests to make progress. In addition, you're provided with a compass that helps you find outstanding tasks. However, be careful as one of the players among you are ready to kill.
Among Us servers are rare, but they're still fun to play. They're typically seen as mini games and can be found by choosing them through the server's main lobby.
Related: 15 BEST Minecraft Texture Packs (2022)
---
Ranch N Craft
IP Address: mc.ranchncraft.com
Main Theme: Western RPG
If you're looking for a "yea-haw" experience, then Ranch N Craft is the best Minecraft server for you to try. From line dancing and horse taming to farming, this is one of the best Western servers. It also includes shootouts and saloon brawls if that's your cup of tea. The server simplifies Minecraft down to country living with tons of equestrian-based tasks, which is unique to Ranch N Craft. From starting your own ranch to farming crops, the server is a friendly place to live with a vast mod team ready to help.
Western role playing entails pretending your in the wild west, building your own ranch and even hanging out in a saloon.
---
How To Join The Best Minecraft Servers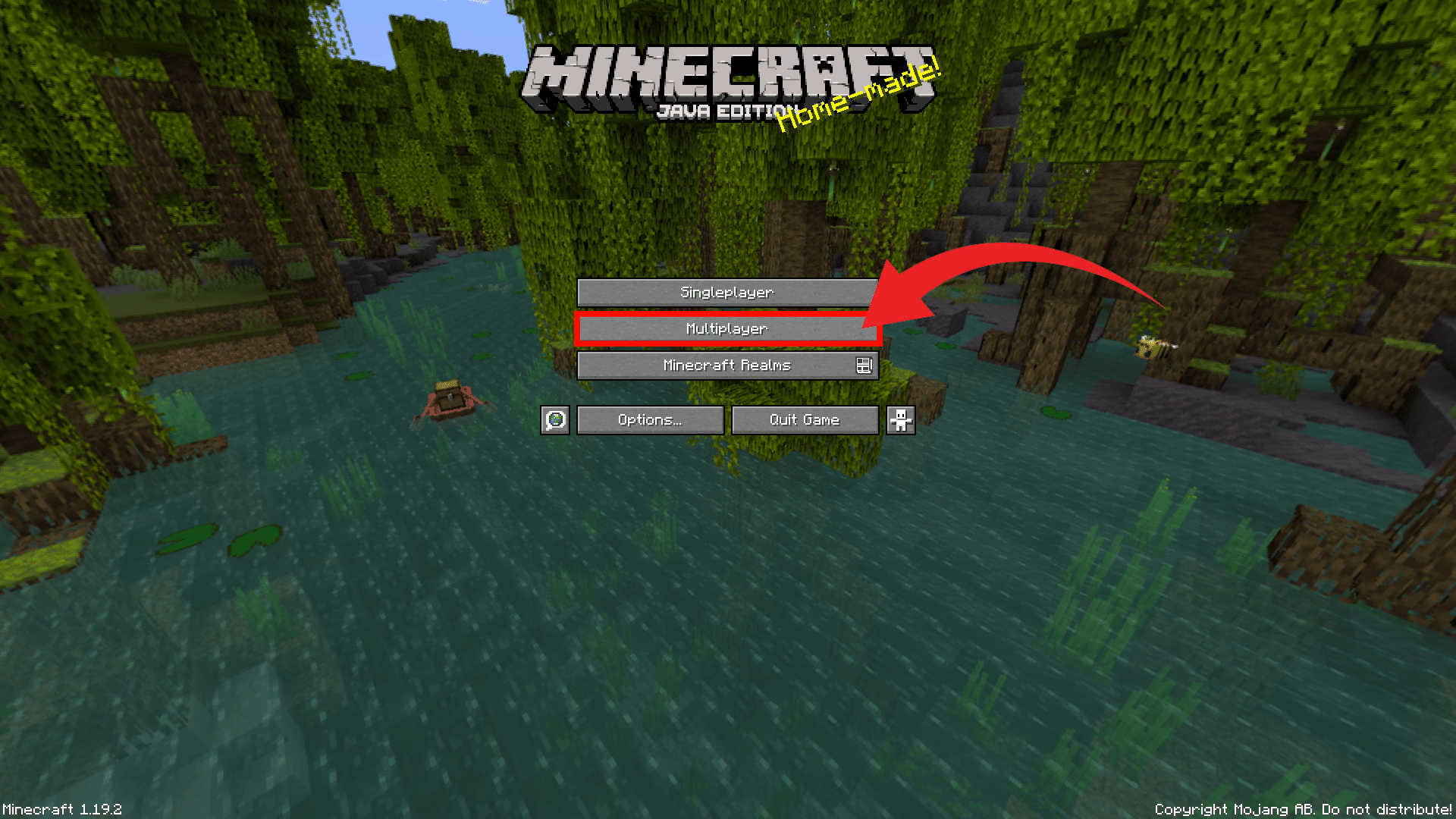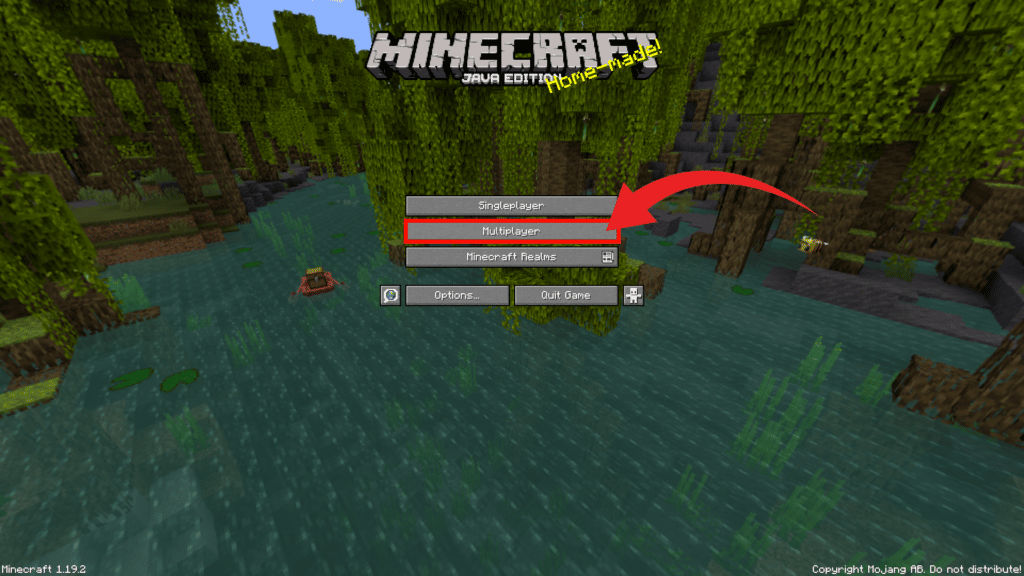 First, find a server on our list that sounds like fun. Don't worry about which one you try out first; you can join as many servers as you like. Once you're ready to join a server, open Minecraft and copy the server IP address.
Once in Minecraft, navigate to the multiplayer screen. Then, select 'add server'.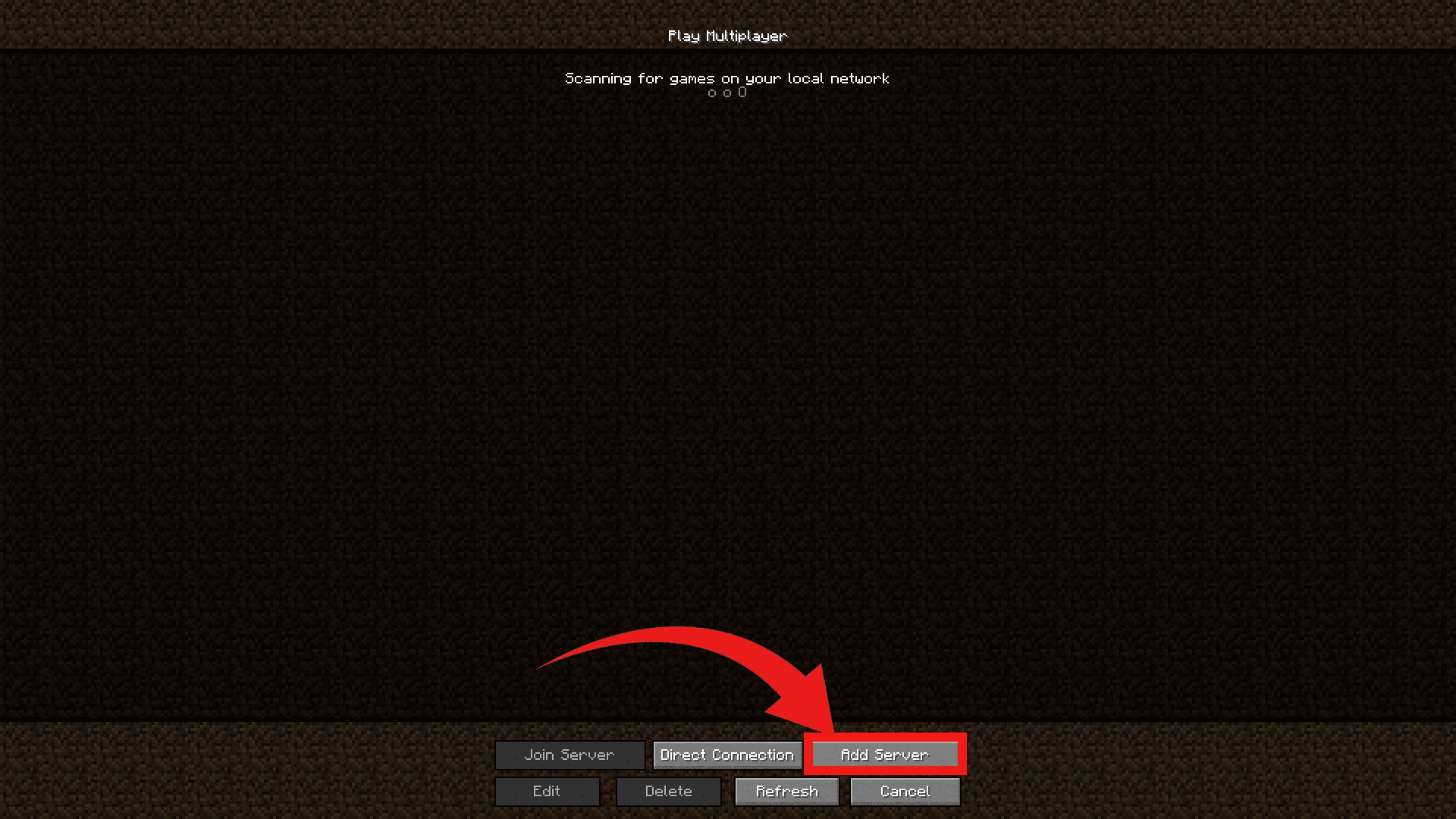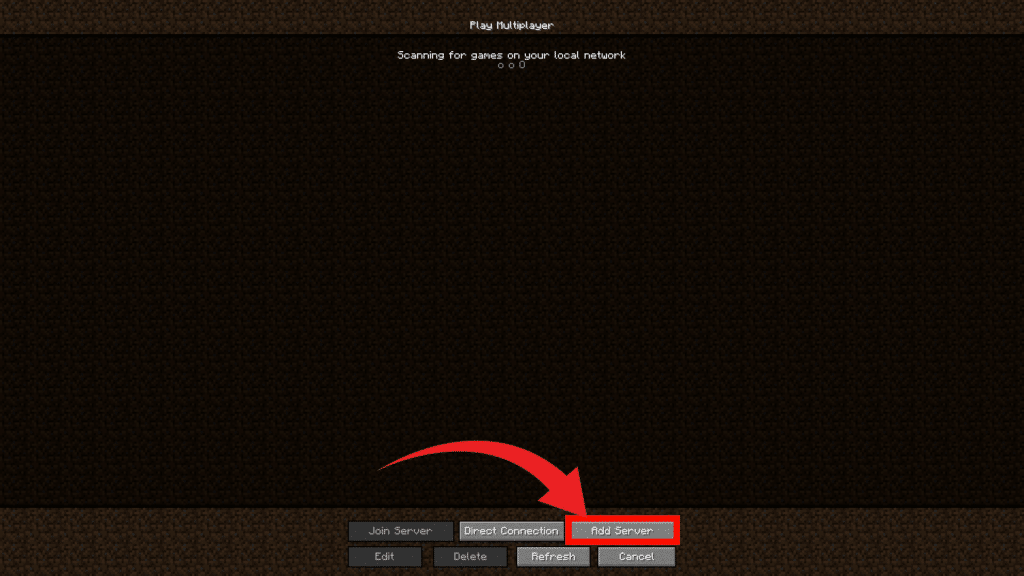 2. There are two boxes that you can fill out. The first asks for the server name, and the second is the IP address. Simply type in the server's name (which can be anything) and then paste the copied IP into the corresponding box.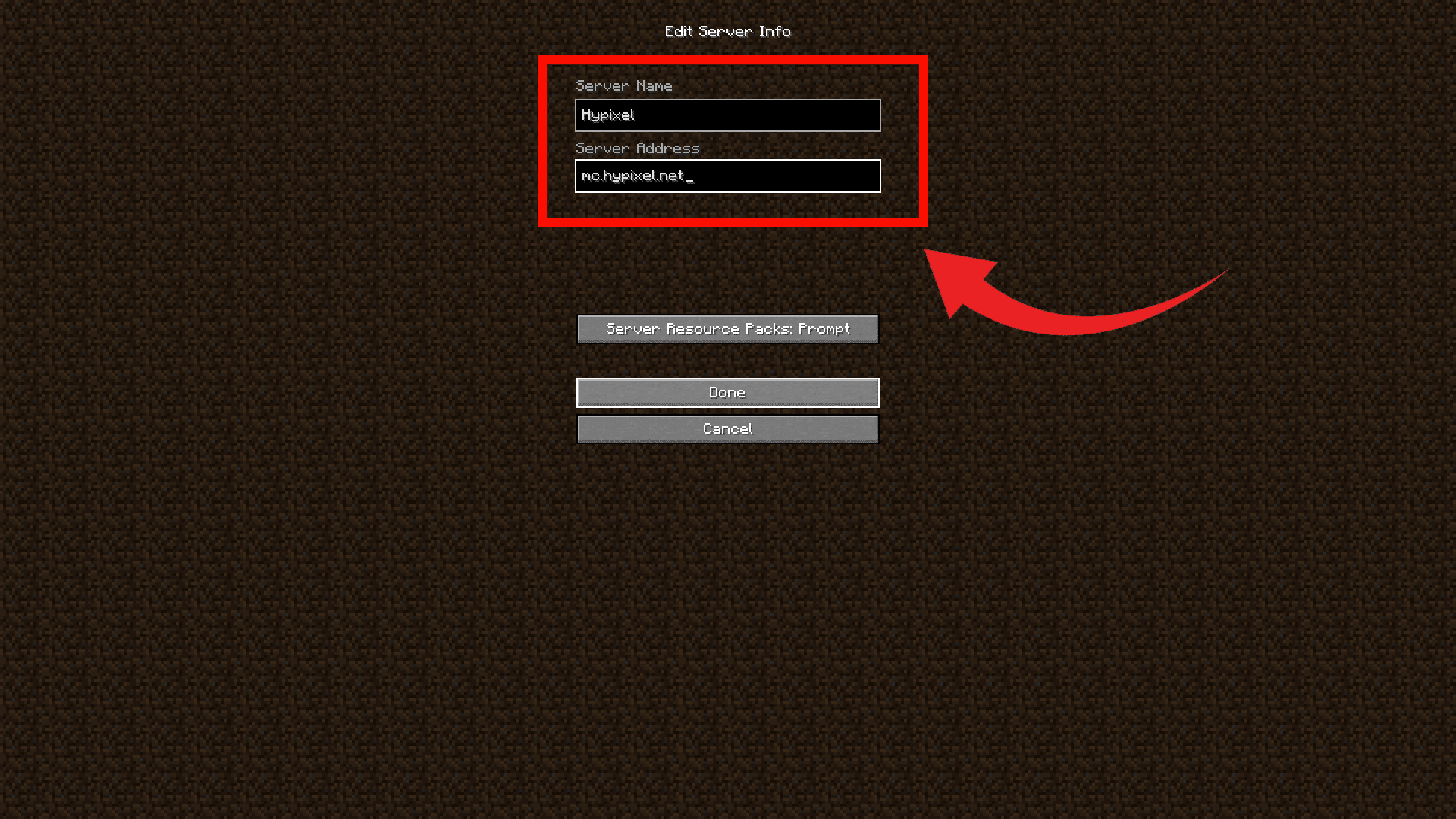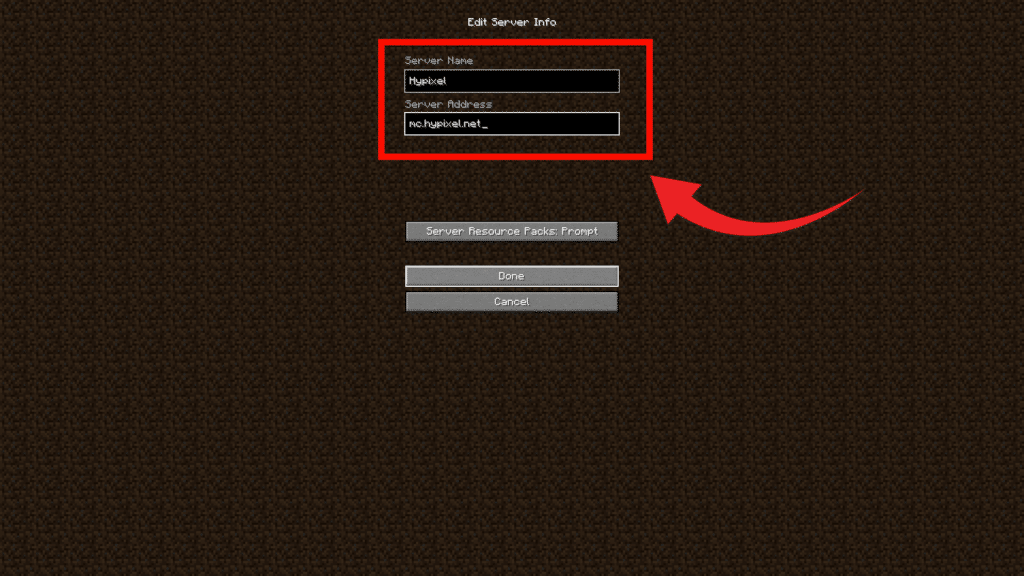 3. Then click done, and you'll be taken back to the server list, and green bars should indicate connectivity next to the server name.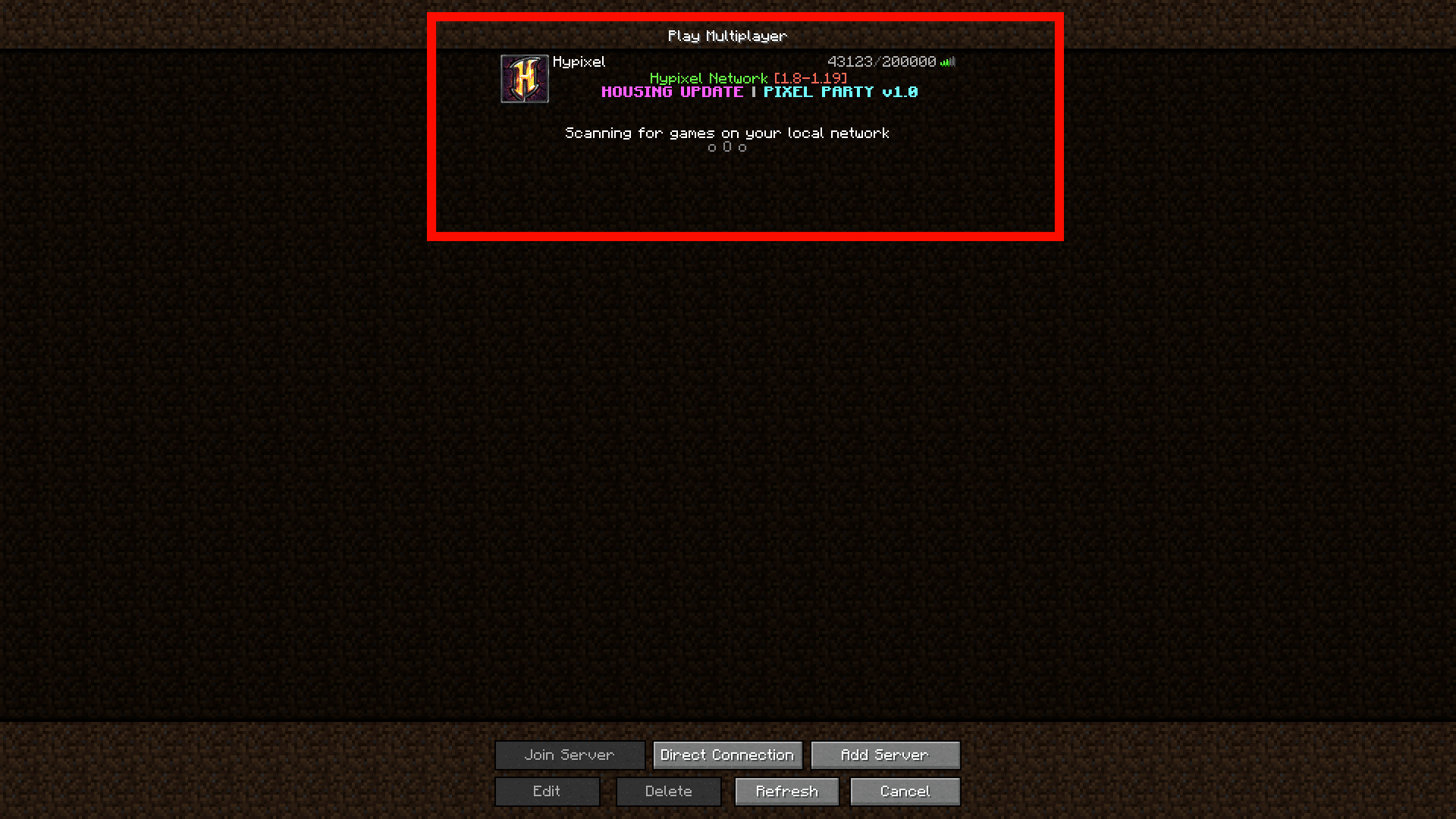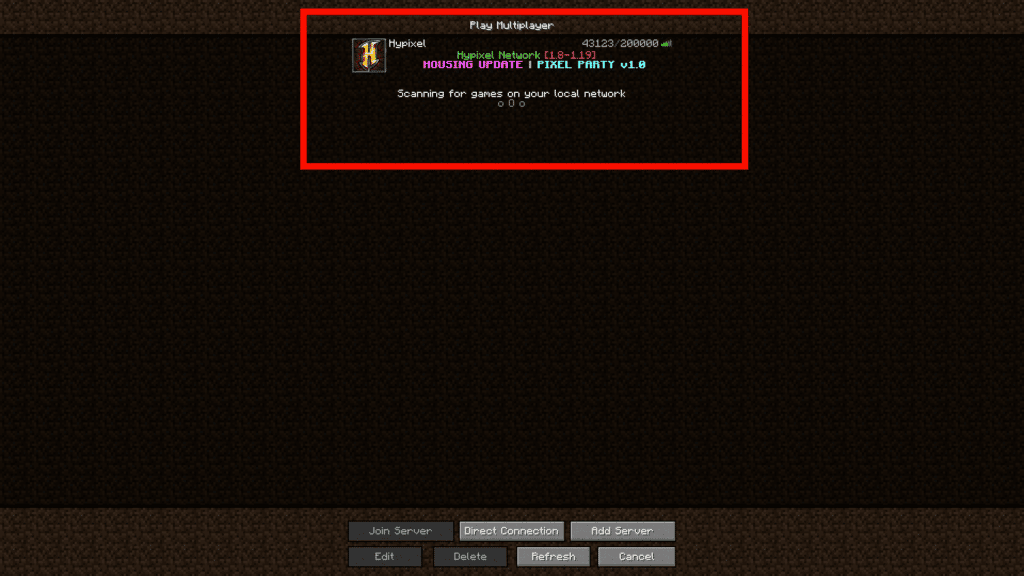 4. Click the server and select 'join server', and you'll connect to the server for all your multiplayer fun.
---
And there you have it! We'll constantly be updating this list with our thoughts on the best Minecraft servers as we see improvements and degressions throughout