Minecraft servers are a great place to spend time with your friends online. However, picking the server to play can be daunting due to the wide variety of options. To help you out, we've listed down some of the best Minecraft servers available in 2023.
From Pokemon-inspired worlds, zombie apocalypse, and action-packed RPGs, there's something for everyone.
So start gathering your friends, pick a server from the list, and have a great time!
Complex Gaming
Game Modes: Survival, Pixelmon, Prison, Towny, Skyblock
Java Server: mbs.mc-complex.com
Bedrock Server: mbs.mc-complex.com
Complex Gaming is a very popular Minecraft server. The main reason behind its success is the Pixelmon game mode.
Complex's Pixelmon is one of the most detailed adaptations of Pokemon in Minecraft. It features almost every Pokemon from the first generation to the latest gen, giving players a massive pool of Pokemon to catch.
From obtaining your first Pokemon to taking out gym leaders, Complex's Pixelmon will give you the complete experience of being a Pokemon trainer
Complex Gaming is also among the very few servers that support that latest build of Minecraft. This prevents compatibility issues and doesn't require players to constantly switch between versions.
If Pixelmon is not your thing, you can enjoy other games in the server, including Tekkit, FTB, and Vanilla.
InsanityCraft
Game Modes: Survival, Skyblock, Factions, Prison, Vanilla
Java Server: mbs.insanitycraft.net
Bedrock Server: mbs.insanitycraft.net
InsanityCraft is among the longest running Minecraft servers. It features the most popular game modes and has support for both Java and Bedrock editions of Minecraft. The server also currently support version 1.20.
Players who want to test their survival skills against other players will have an excellent time in InsanityCraft. Their survival mode offers some nice quality-of-life features that comes in hadny during the early stages.
There's also no limit to what you can build and you can also invite your friends to help out each other.
Other game modes that you'll enjoy in InsanityCraft are Skyblock and Factions.
BlossomCraft
Game Modes: Survival, PvP, PvE, Economy, Role-playing
Java Server: mbs.blossomcraft.org
Bedrock Server: play.blossomcraft.org
BlossomCraft is one of the best servers for players who love multiplayer economy/survival game mode. Its community is quite relaxed and focused on providing fun experience to each player, while maintaining some form of competition.
The entire server is grief-protected and values player/community experience above all.
Its economy SMP is similar to normal Minecraft but with additional economical elements. You can sell items you collect and use the money for weapons and enchantments.
CosmosMC
Game Modes: Survival, PvE, PvP, Vanilla, Economy, Earth
Java Server: mbs.cosmosmc.org.
Bedrock Server: org.cosmosmc.org / Port: 19132
Similar to BlossomCraft, CosmosMC is another fun server with a very accommodating and friendly community. This server prides itself in survival and earth game modes, with admins that are actively monitoring the server.
CosmosMC gets frequent updates to improve player experience and most changes are based on community feedback.
The server offers grief protection so your base can never get grief by other players. There's also chest shops and auction houses with a nice player ran economy.
If you are looking for a survival server with great support, then CosmosMC is the way to go!
Hypixel
Game Modes: PvP, Minigames, Skyblocks, Skywars
Java Server: mc.hypixel.net
With an average of 50-60k daily users, Hypixel remains to be a popular choice for many Minecraft players. This server offers over 18 game modes that can cater to large groups. Currently, Bed Wars, Smash Heroes, and Murder Mystery are the most played games on the server.
Having a decade of experience, Hypixel is one of the most stable Minecraft servers in the world. It is highly optimized and has active staffs that monitor the servers 24/7.
Hypixel also has one of the best anti-cheat systems in place, given that they have the funds to improve it on a regular basis.
It also holds some Guinness World Records like the "Most Popular Independent Server For a Video Game" and "Most Games on a Minecraft Server".
AkumaMC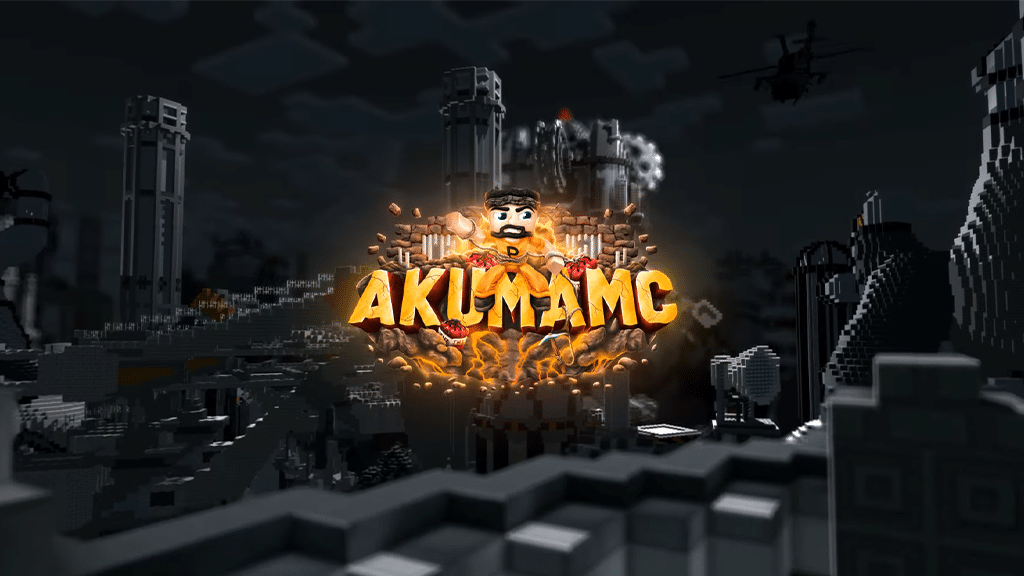 Game Modes: Survival, Prison, Skyblock
Java Server: best.akumamc.net
Bedrock Server: bedrock.akumamc.net
AkumaMC offers different game modes, including Skyblock, Survival, and their most popular Prison. The server offers a fun experience for any player thanks to its unique features and friendly staffs.
However, AkumaMC is known for their prison game mode that offers unlimited prestige, OP tools, personal mines, winnable ranks, and more.
If you love taking risks, you might enjoy AkumaMC's casino. You can also fight against gangs and utilize robots to auto-mine for you.
Applecraft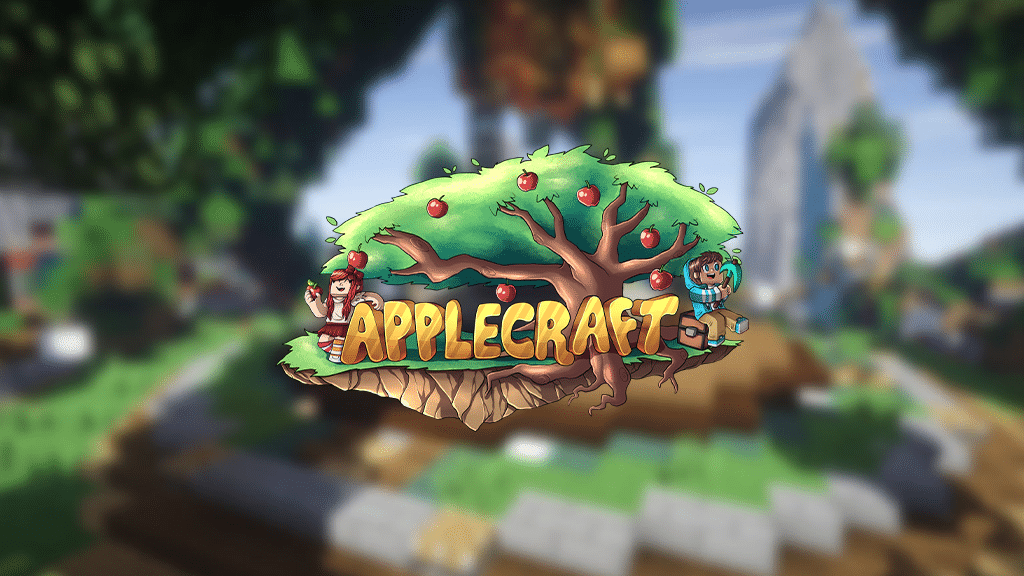 Game Modes: Survival, PvP, Minigames, Vanilla, Economy
Java Server: mbs.applecraft.org
Bedrock Server: mbs.applecraft.org
Applecraft is mainly a survival server. It features ranking systems, voting, grief protection, and custom player shops. The server doesn't allow raiding or griefing, allowing you to complete all your builds without worrying about other players.
Every vote on the server gets you closer to the next rank and each new rank gives you an extra house. This server has a world border of 100,000 blocks giving players tons of biomes to discover and explore.
You can also visit player shops in Applecraft, where you can make your own fortune by trading with other players.
MCC Island
Game Modes: Parkour, PvP, Mini-Games,
Java Server: play.mccisland.net
Minecraft Championship Island is a public Java server made by Noxcrew, the same team behind MCC. The concept behind this server is to allow regular players to experience the same thrilling games in the MCC as popular YouTubers.
Some of the games you can play on MCC Island include Parkour Warrior, Hole in the Wall, Sky Battle, and Battle Box.
Besides that, you also get to explore the entire island, craft and trade with other players, and team up with friends to take on the island as a group.
The server also features 10 factions, which you'll be prompted to join upon entering the server.
Havoc Games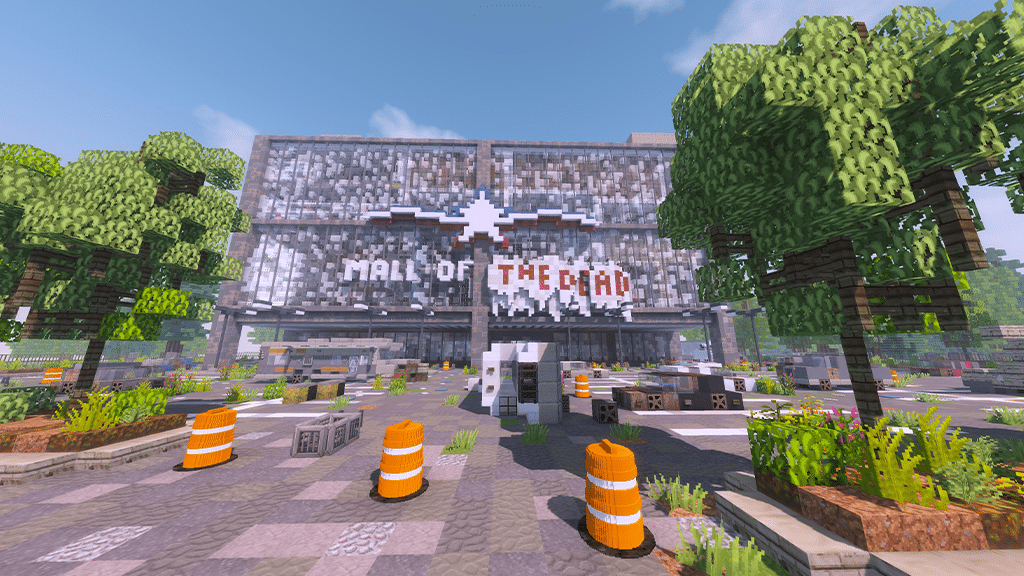 Game Modes: PvP, Survival, Role Playing
Java Server: play.havoc.games
If you love simulation/role playing game modes in Minecraft, Havoc Games could be the server for you. Its popular game mode, The Mining Dead, is a recreation of AMC's The Walking Dead.
In this game mode, you'll need to survive the massive open world, fighting off zombies, collecting items, crafting weapons, and defending yourself from other players. The Mining Dead also features key locations from the TV series, like The Prison and Alexandria.
If zombies isn't your thing, you can check out other game modes like Towny and Craft Theft Auto.
AppleMC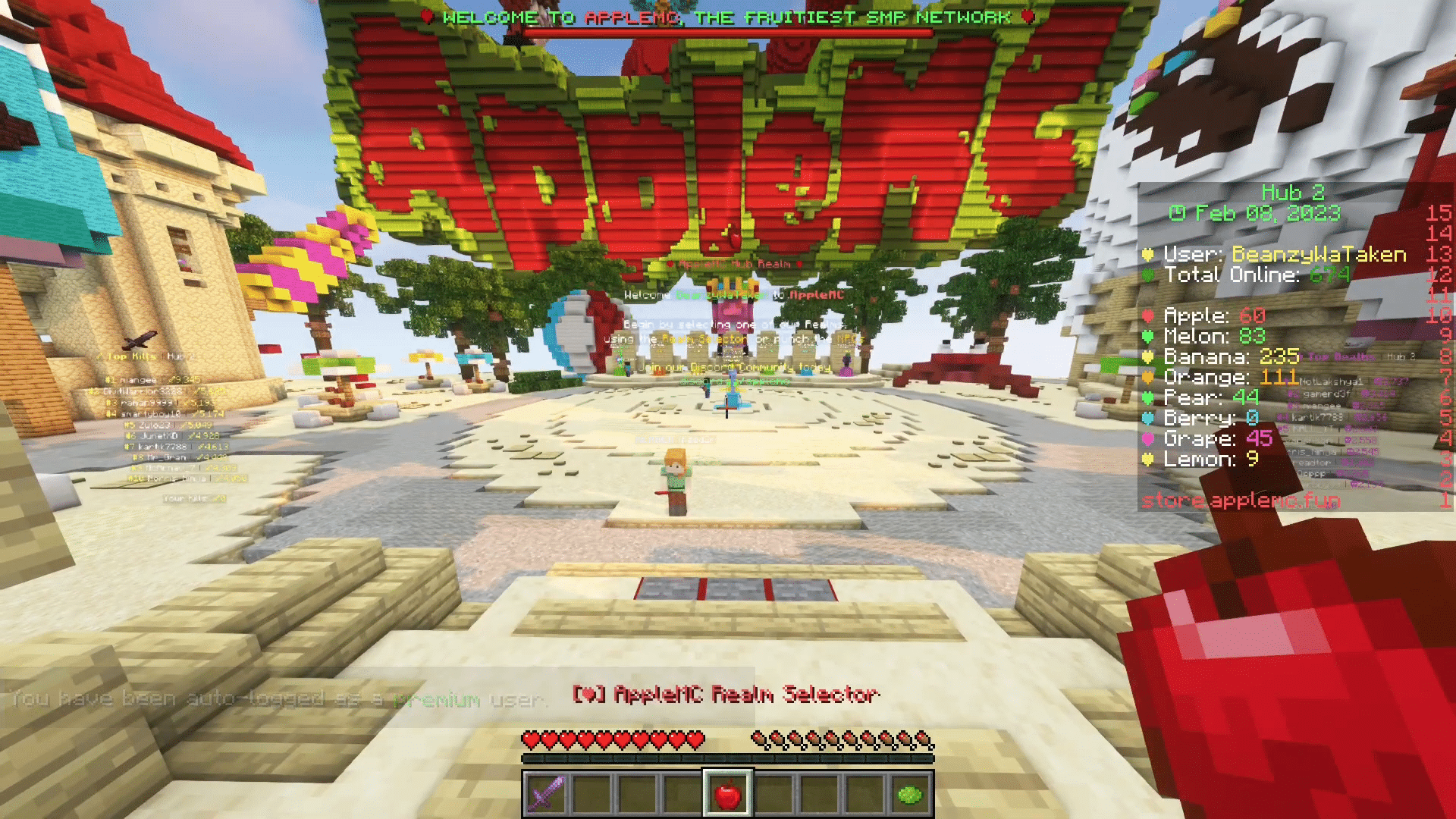 Game Modes: Vanilla, Survival, Earth, Economy
Java Server: play.applemc.fun
Bedrock Server: play.applemc.fun
AppleMC is one of the largest Minecraft servers that hosts regular events and performs daily updates. The server features various game modes, including normal survival, parkour, lifesteal survival, bedwars and more.
Players who are looking for some action will have a lo of fun on their lifesteal survival mode realms. In this game mode, TP killing, griefing, stealing, and scamming is allowed.
Basically, you're on your own in this game mode and you'll have to rely on your skills to dominate other players.
ManaCube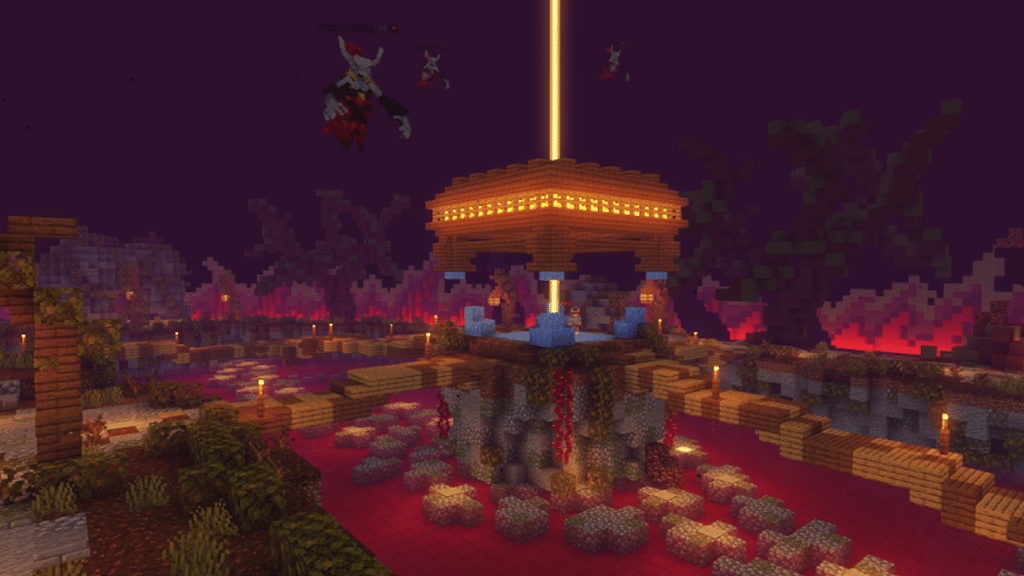 Game Modes: Factions, Survival, Parkour, Skyblock, Prison, KitPvP, RPG, Creative, Economy
Java Server: play.manacube.com
ManaCube is one of the biggest and most popular Minecraft servers with feature-rich games. It hosts daily events, updates, and tournaments.
One of the best game modes of this server is Factions, combining teams and warfare into one package. ManaCube also offers some pay-to-win elements, but it is not as annoying compared to other servers with Faction game mode.
Besides Faction, ManaCube also offers survival, parkour, and creative servers.
OPBlocks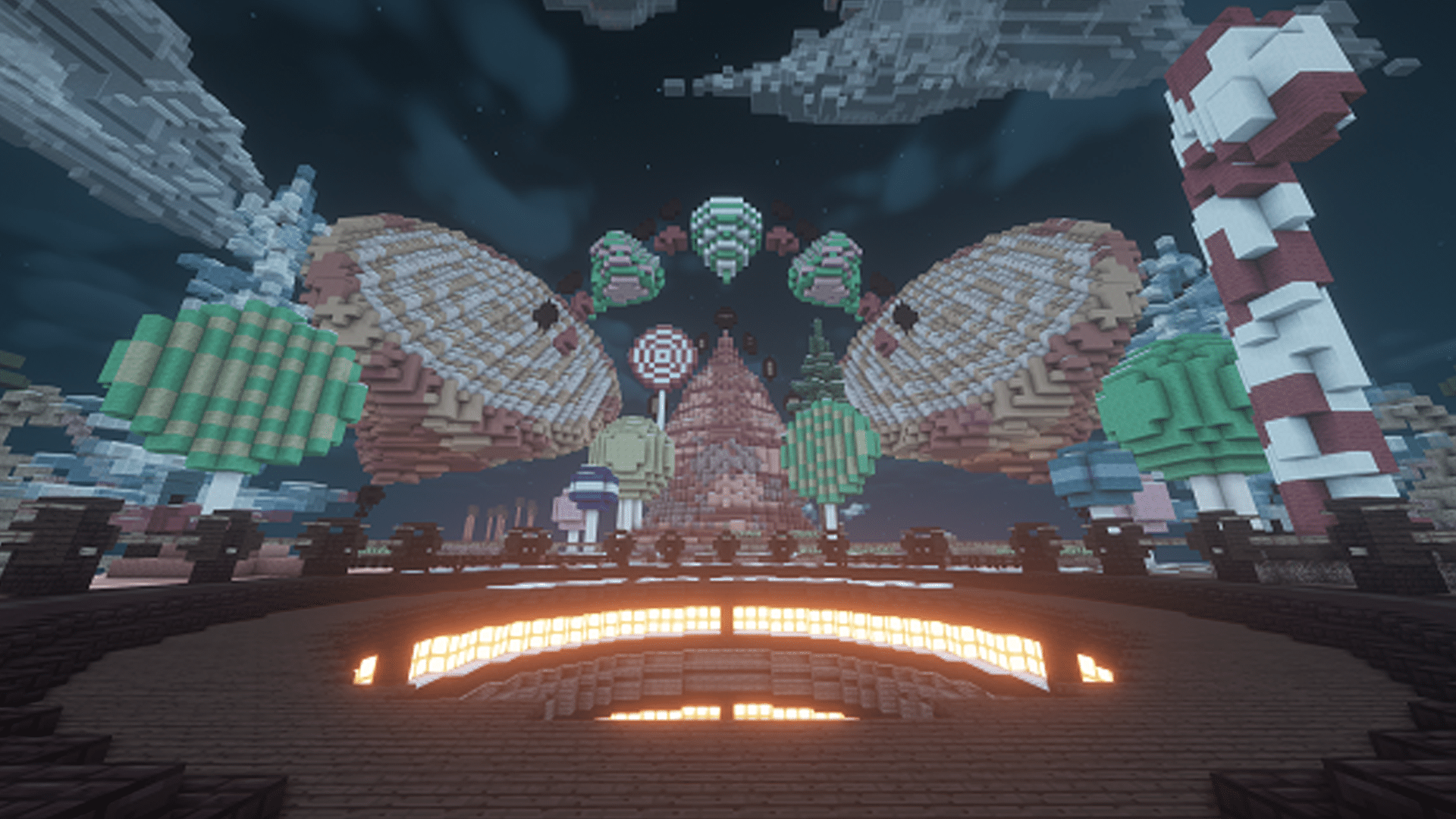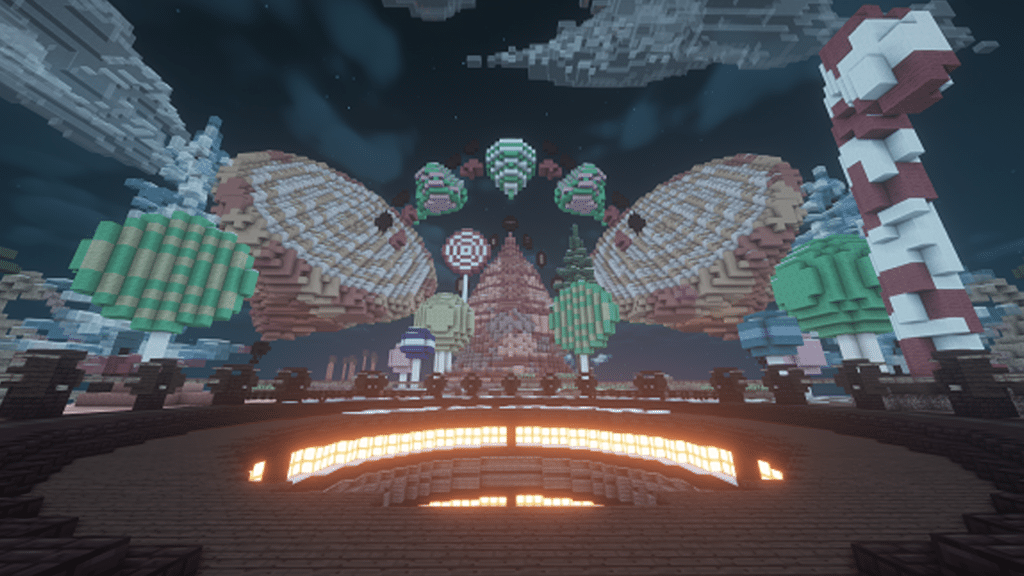 Game Modes: Prison, Skyblock, Creative, Survival, Pixelmon
Java Server: hub.opblocks.com
Bedrock Server: hub.opblocks.com
With a 4.9 rating from over 5000 votes, OPBlocks is one of the best Minecraft servers in terms of quality. It supports the latest version of Minecraft (1.20) and features game modes like Prison, Skyblock, and Pixelmon.
OPBlocks prides itself with its carefully maintained community, with no toxicity allowed. The server also has active staffs that updates the games with new content and gameplay changes on a seasonal basis.
This server even offer a battlepass with various rewards and an online store where you can splurge a bit.
SkyBlock Network
Game Mode: Skyblock, Roleplay, PVP, PVE, Land Claim, McMMO, Economy
Java Server: mc.skyblocknetwork.com
If you love playing skyblock challenges, this server is a must-see. Skyblock Network basically combines everything that is good with other Skyblock servers and combine them in one fun server. From mini-games to stunning structures and custom mobs, this server will not disappoint you.
However, the most appealing feature of this server is the skyblock aspect so try your best not to tumble off the edge.
PirateCraft
Game Modes: Survival, PvP, Role Playing
Java Server: mc.piratemc.com
PirateCraft is a server dedicated to the golden age of scurvy and theft. If you love One Piece or Pirates of the Caribbean, you can simulate a thrilling life of a pirate in this server, sailing the ocean, building fortresses, and plundering other players.
This is by far one of the most ambitious servers in Minecraft and even has a full working ship-to-ship combat mechanic. However, the mechanics and controls are quite clunky as with all other Minecraft simulations of this scale.
On land, you'll get to experience the trade and booty of the pirate era. You can also build your own house in safe zones to store treasures.
There are still tons of exciting details about this server, but we'll leave them for you to discover.
WesterosCraft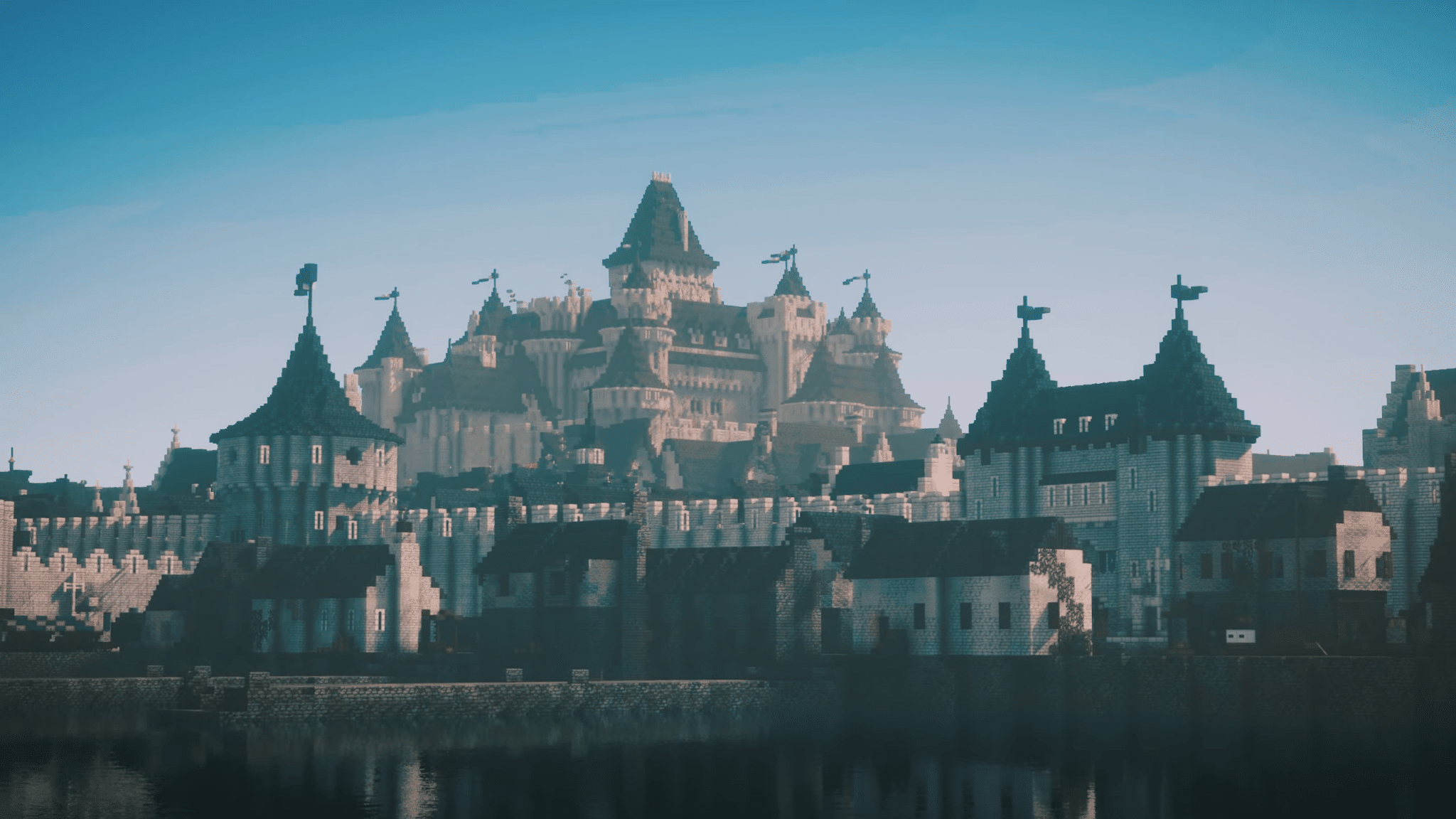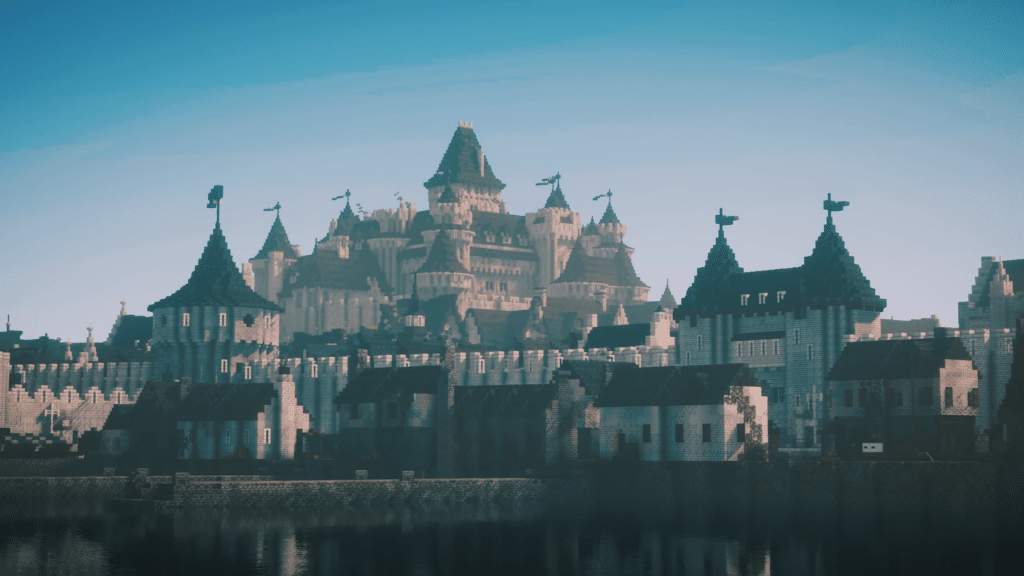 Game Modes: Creative
Java Server: mc.westeroscraft.com
If you are a big fan of the Game of Thrones, this server will surely capture your heart. From the Wall to The Red Keep at King's Landing, WesterosCraft is a vast server that features many of Game of Thrones' landmarks.
Most places on this server are based on the TV series, so it's like taking a virtual tour of HBO's entire set.
Although Kings Landing is the highlight of this server, there are 400 other locations for you to discover.
Channel your inner Jon Snow and watch the walls or take a seat on the throne and rule Westeros in this server.
Minecraft offers a vast selection of servers catering to various gameplay preferences. Whether you're seeking survival challenges, intense PvP battles, or themed experiences, there's a server out there for you.
With dedicated communities and unique features, these servers provide Minecraft players with endless opportunities for fun and camaraderie.