Playing games with maxed-out settings and smooth performance is worth the amount of effort and money thrown into the hobby for those who are blessed with a high-end gaming computer. Minecraft has a very distinct look, but you can highly customize it with shaders. Simply put, it's a piece of code responsible for those breathtaking visual improvements many Minecraft players upload in different social media platforms– but oh, boy, your PC will catch on fire if you don't have the necessary power for it! That's why we're showcasing the ten best Minecraft shaders for 1.17.1 so that you can decide which customization fits your vision the best.
It is worth noting that almost all shader packs featured in this list may require Optifine installed to function properly. If you still don't have this vital mod for your game, we have an excellent guide on How to Install Optifine in Minecraft that you can refer to if needed.
BSL Shaders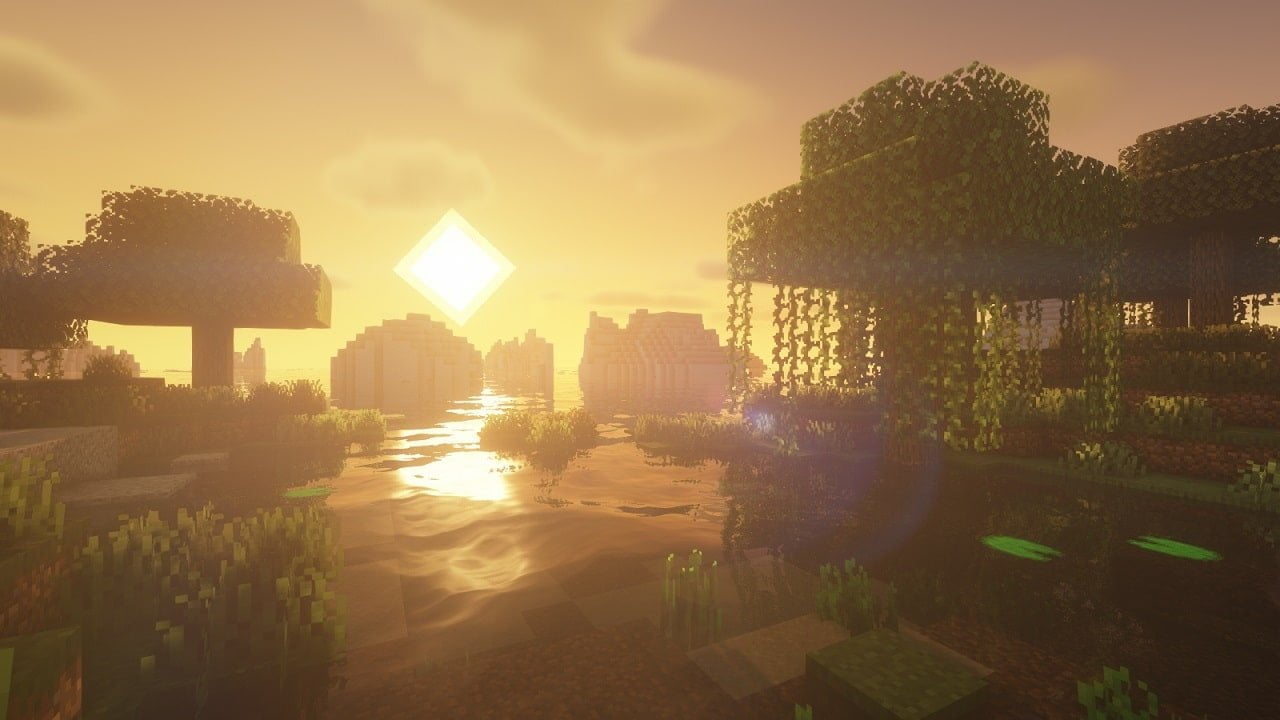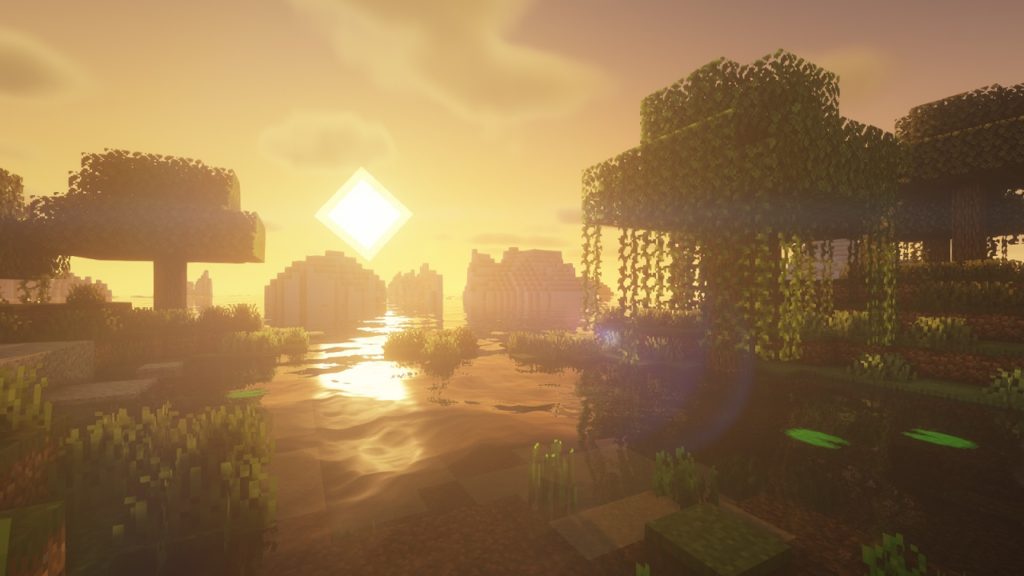 With more than 10 million downloads in CurseForge alone, BSLShaders is one of the best Minecraft shaders for 1.17 to test by yourself if you're curious about graphic enhancements for your game. BSL Shaders brings a dreamy vision to your Minecraft world, and we're personally blown away by the water physics due to how clear and realistic they look in almost any graphic card. Not only that, but the shader pack allows you to enable additional effects like motion blur, world curvate, depth of field and more to create your perfect vision. It's such a popular shader that the author has already shared three other shader packs based on BSL.
Many content creators feature this specific shader in their videos and screenshots since it's a lightweight, highly customisable package that will take your breath away with its modifications. Crystal-clear waters, incredible fields and fantastic lighting effects… all of this and more, without compromising your game's performance! Note that it requires at least an NVIDIA GeForce GTX750 or anything similar to run correctly, but the results are honestly breathtaking.
Complementary Shaders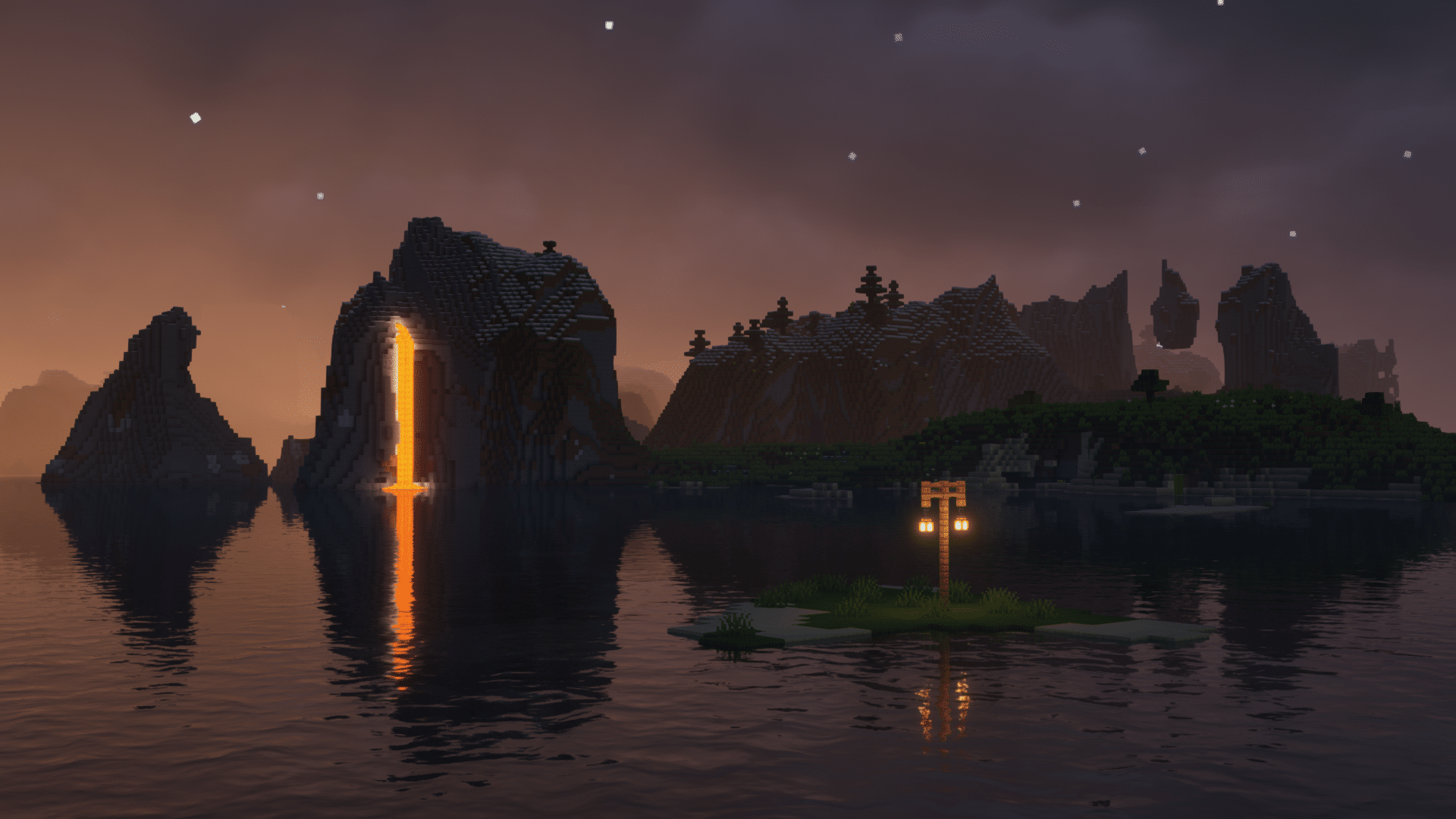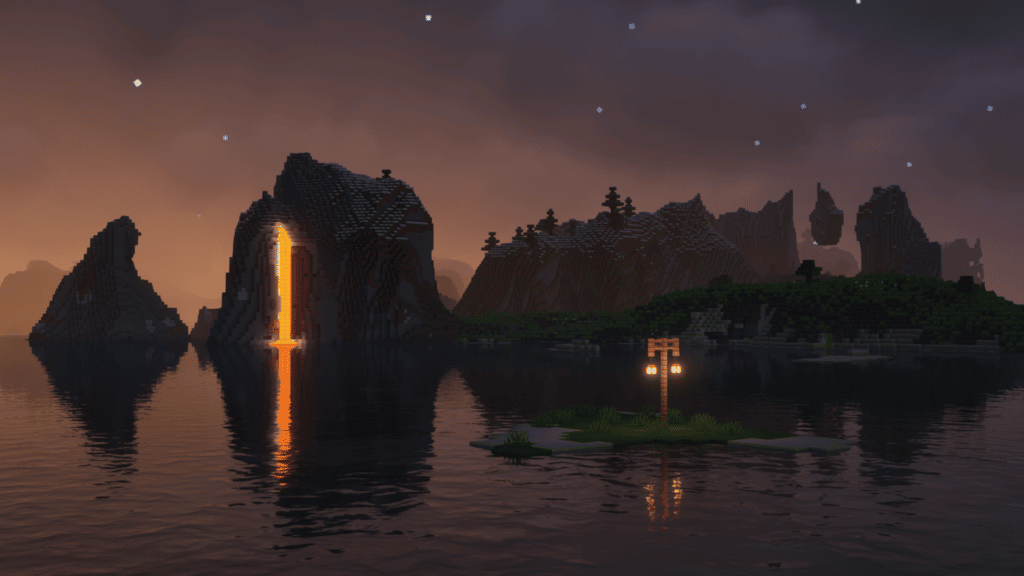 EminGTR created the following entry on our list, and this is an interesting choice as part of the best 1.17 Minecraft shaders because it's based on BSL Shaders. However, this particular customisation aims to be a more balanced counterpart to offer the best experience in every measurement you can think of– gameplay, performance beauty, compatibility, you name it. Complementary Shaders is a safe option for almost every computer if you're looking for a subtle overhaul of your game's vibe. You can even check the changelog to compare the two and see which one has the ideal settings for you!
Going back to Complementary Shaders, it's only a matter of looking into the available screenshots to understand why it's such a highly-demanded shaders pack for any Minecraft version. Players can enjoy an exciting atmosphere as they traverse the diverse biomes available. To make sure you have the best experience possible when using mods, you can also check the following list citing several popular mods that can cause conflicts with Complementary Shaders.
Related: We're going to address an eternal discussion– Minecraft Fabric vs Forge – What's the difference? Which one is the best option for you? Hop into our article and find out!
Chocapic13's Shaders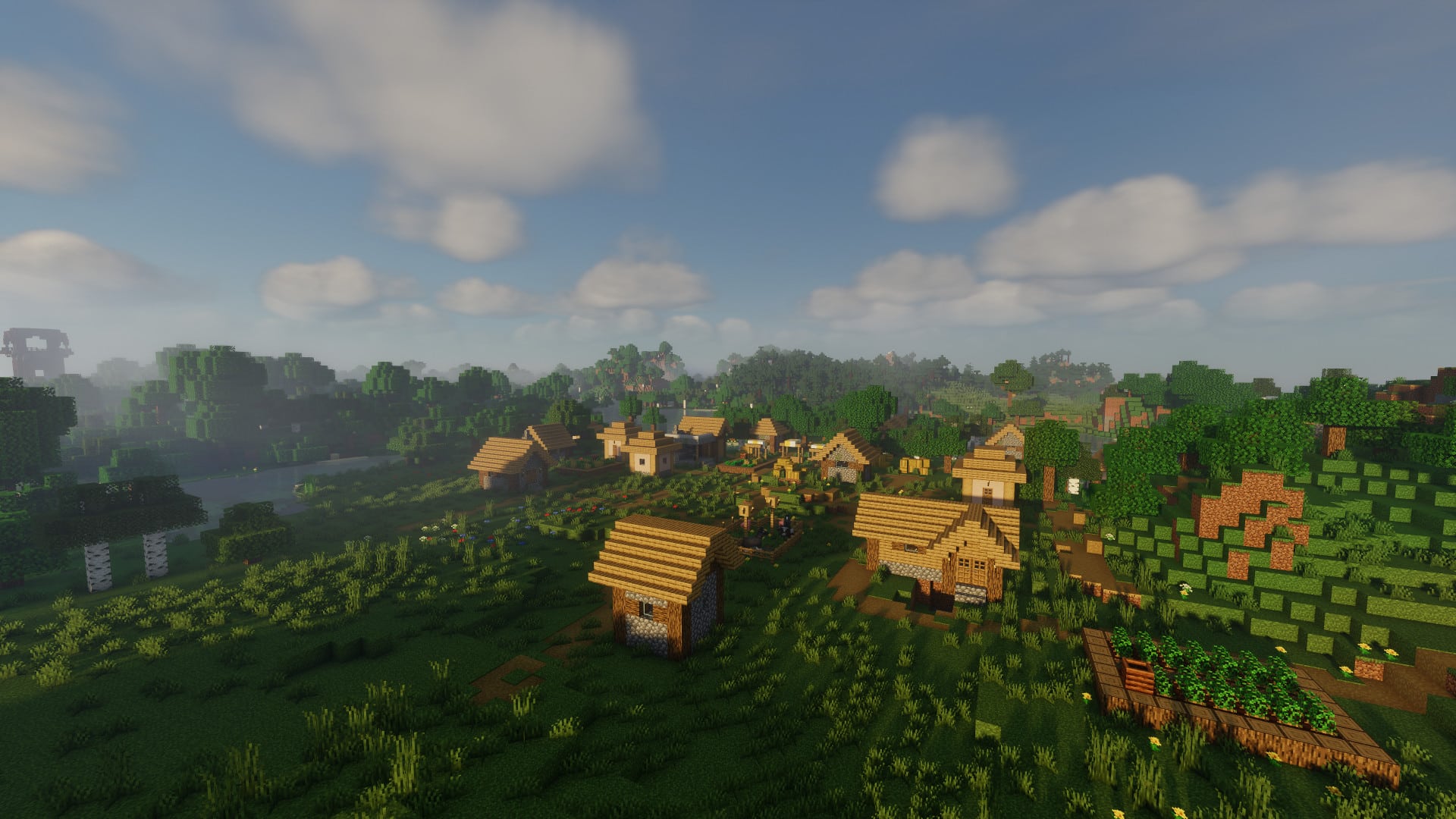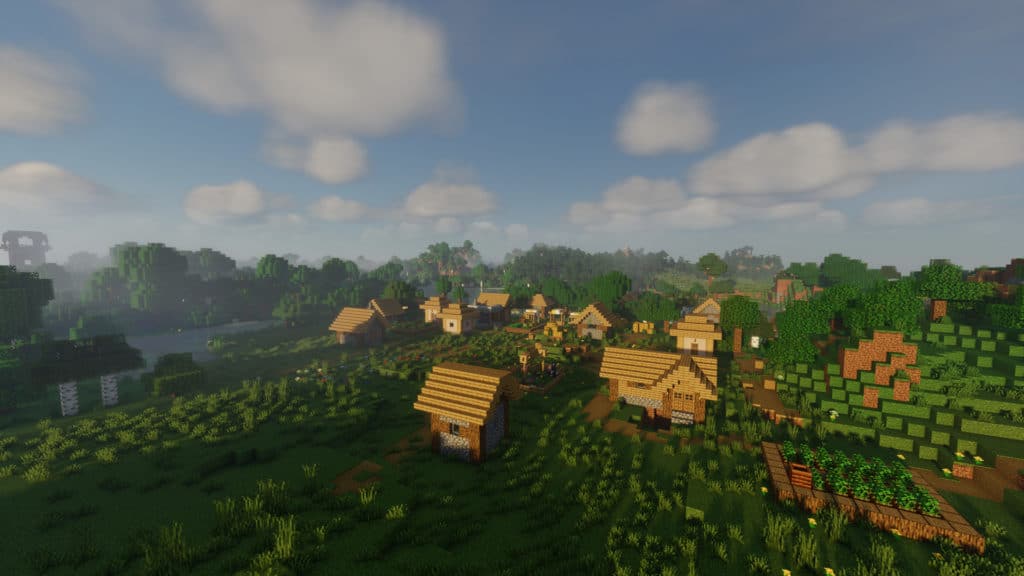 As we've mentioned before, shaders can demand many resources from your computer, potentially compromising the game's performance while playing. Nobody wants to have a laggy gaming session! That's why it's so important to find something like Chocapic13's Shaders that prides itself in scaling to an extensive range of hardware configurations with a high quality/performance ratio.
The following shaders published by Choca_13 at CurseForge features incredible water physics with refractions, caustic reflections and water fog alongside Screen Space Global Illumination and more. It marks all the boxes in our basic requirements as part of our best Minecraft shaders for 1.17 list, and a bit more since the page description showcases how each feature works depending on what setting you're playing. However, keep in mind that there are no guarantees with resource packs featuring customised skies to work properly or no crashes — it's almost up to good luck to see whether they may or may not work with Chocapic13's Shaders.
Also: Find out How to Allocate More RAM to Minecraft Server to ensure the best performance and looks while playing with friends!
Sildur's Shaders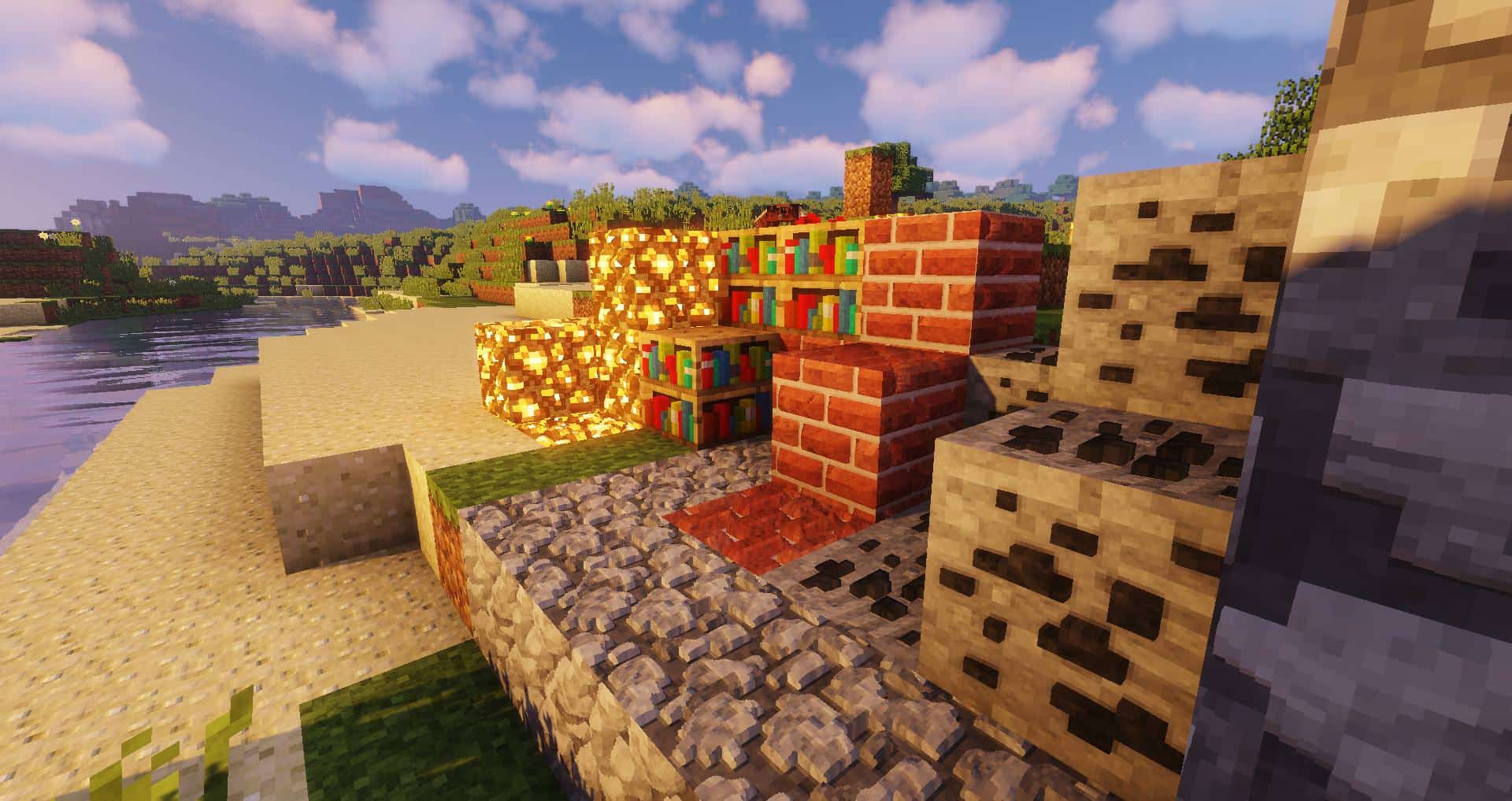 Now, we'll look into another popular shader pack choice inside the Minecraft community, thanks to its insane graphic overhauls. Sildur's Shaders features three different versions depending on what aesthetic you're looking for and your computer's requirements. We strongly suggest testing Sildur's Vibrant shaders since it includes six options to download and observe its beautiful graphic enhancement by yourself.
What's so special about this customisation? It all comes down to which one you select: Vibrant shaders seek to completely modify and improve Minecraft's lighting system and add advanced effects without compromising performance whatsoever. You can expect ambient occlusion, volumetric lighting, and overall enjoy a better-looking environment in any of your Minecraft worlds. For players looking to keep the classic look and relish with shaders, Enhanced default adds reflections, shadows and more that any computer can run due to its lightweight and highly customisable properties. Last but not least, Fabulous shaders relies on Mojang's shaders functions, so make sure to have your settings set to Fabulous in 1.16 or 1.16 to work correctly.
The author declares that the shaders should work with all graphic cards and computers, including iOS/Macs. No one is left behind in enjoying a solid contender for one of the best Minecraft shaders for 1.17– especially considering how some players have a tough time finding compatible customisations for their games if they're not playing with Windows!
Also: Check out our Step-by-Step Guide to Install Minecraft Snapshots if you're dying of curiosity to see what's coming up for 1.18!
SEUS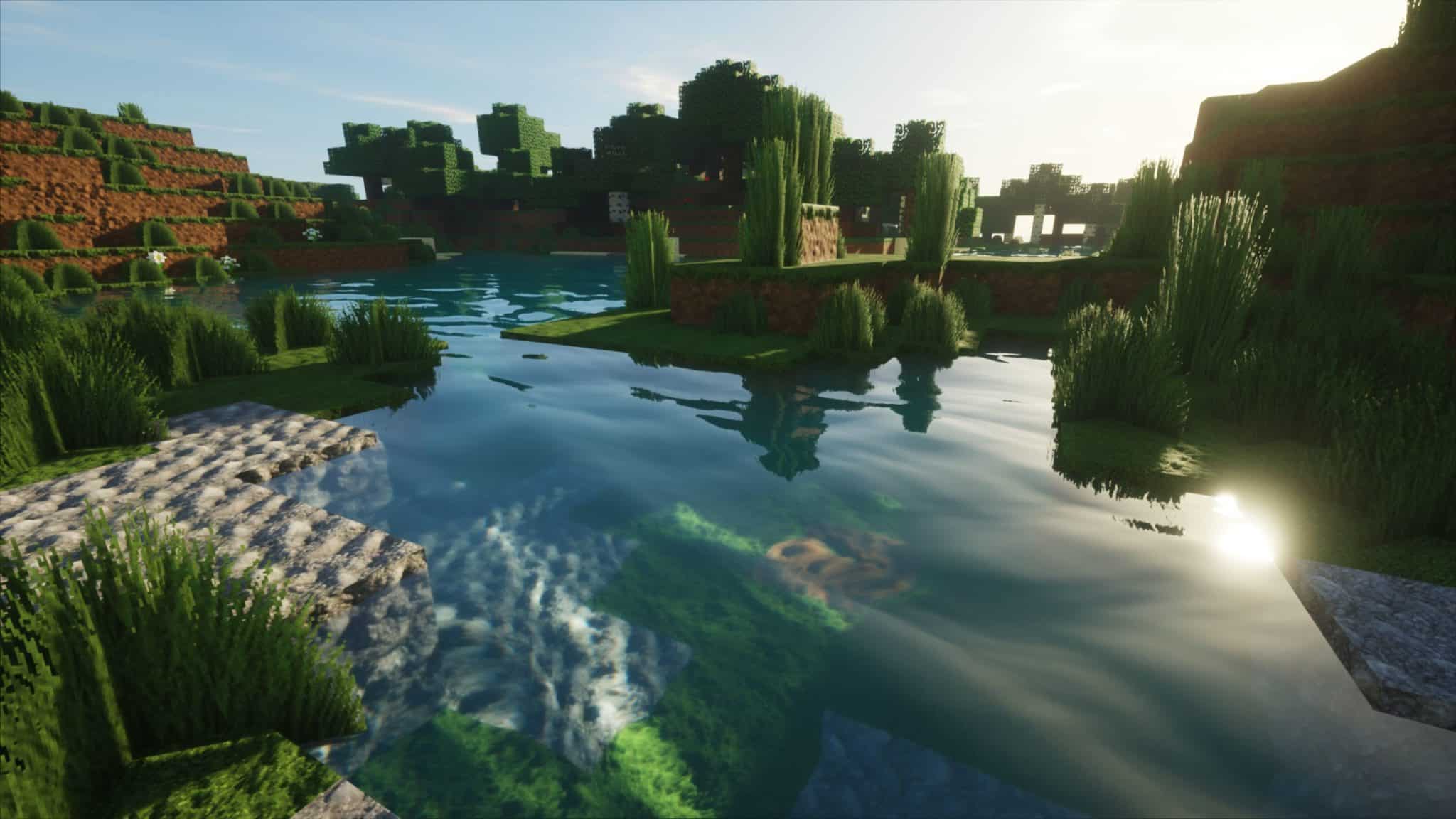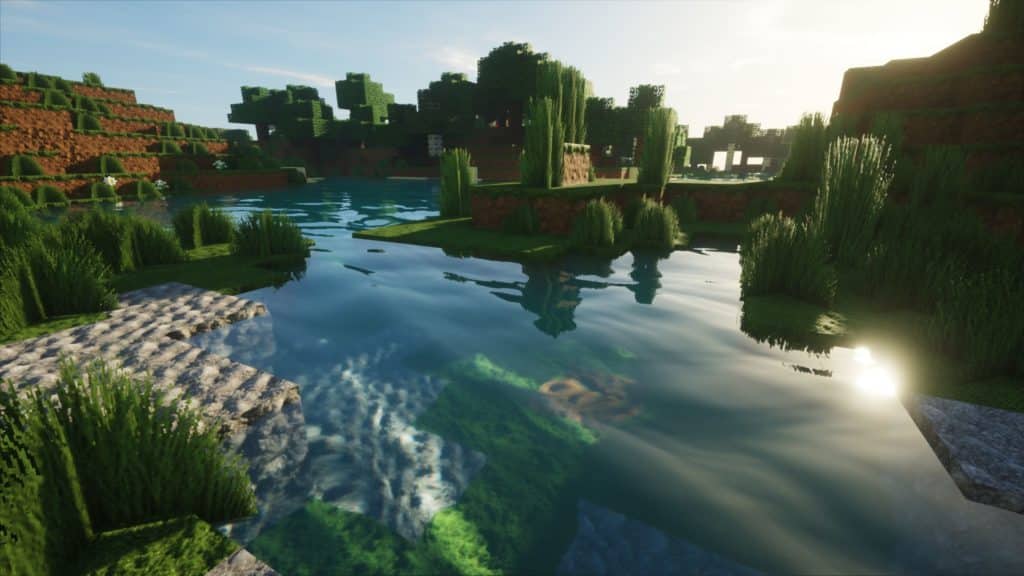 Sonic Ether's Unbelievable Shaders (or SEUS) lives up to its name, considering that the current version of this shaders pack reinvents the original version and enhances your Minecraft game to new levels. We've added it into our best 1.17 Minecraft shaders list because the results are almost unbelievable. Nature feels more alive than ever, and lighting gets a serious rehaul so that the day/night cycle steps forward to create a blissful, calm world or the spooky, dangerous unknown. Everything feels genuine and authentic! Showcased in countless YouTube videos and screenshots, SEUS can be the perfect shaders for Minecraft if you want to take some time to tweak its settings to take full advantage of its features.
Note that the author has been hard at work with an experimental version of their shader pack, intending to offer a "custom software implementation ray tracing that does not require an RTX graphics card and will work on any NVIDIA graphics card". That's a bold statement if we've ever seen one, so we're looking forward to following the development process and results!
KUDA-Shaders
Up next, we present another outstanding shader pack by DeDelner that has won over the Minecraft community thanks to its straightforward improvements. One of its most significant advantages is its high compatibility with mods without any compromises on performance and quality. One of the first things we notice in KUDA-Shaders is the water physics' improvement, with impressive changeable colours between biomes and waves sprinkled on top. We cannot help but note some strong SEUS references in aesthetic and performance, given how this shaders pack has credited Sonic Either for its base. However, it still feels like a unique experience, so we encourage you to test it and soak in every detail you can find.
We gladly add KUDA-Shaders to our best Minecraft 1.17 shaders list because of its great performance and looks. Besides, the author will gladly receive any bug reports that you might find while using KUDA Shaders, which only reinforces the fact that it's a shader pack offering only the best experience in Minecraft graphic customizations.
Beyond Belief Shaders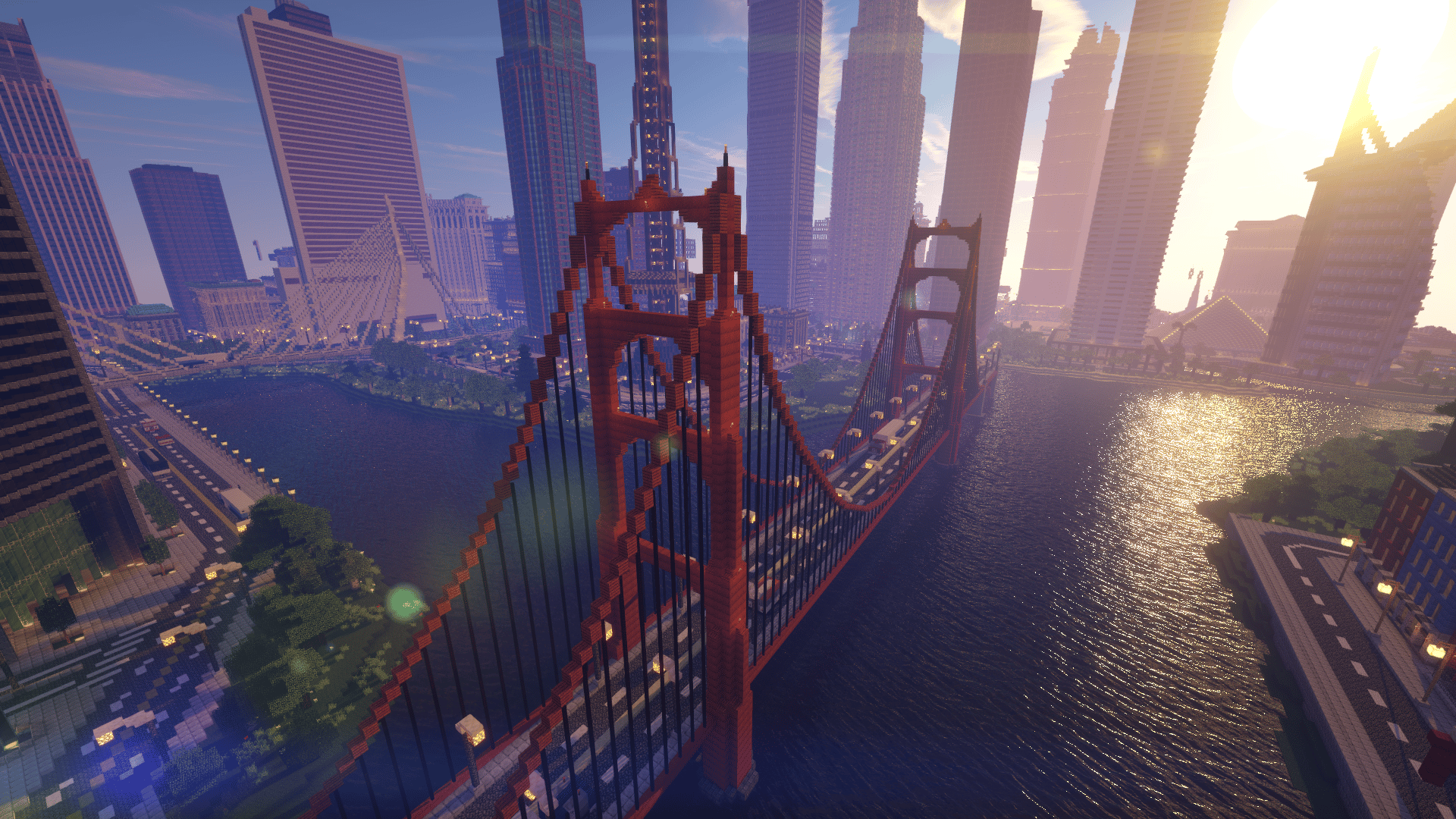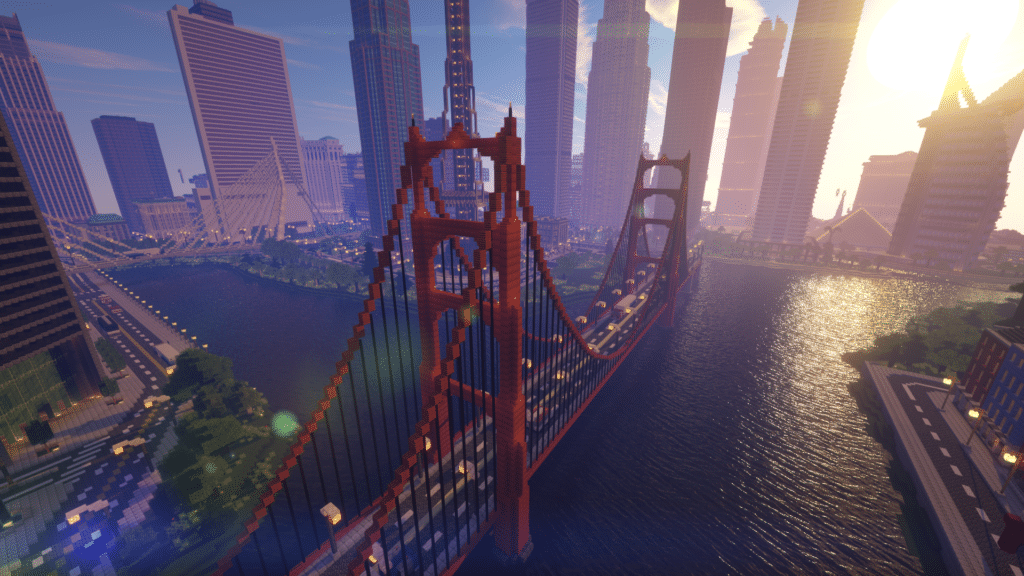 Shaders are highly-sought customisation for Minecraft players because they elevate the game's looks in a way that takes full advantage of the best-performing graphic cards in the market. With more than 2 million downloads in CurseForge, Beyond Belief Shaders is an update from the original shaders pack created in 2015. The jarring colours found in vanilla are replaced by a gentle, natural-looking lighting effect flooding your screen with impressive scenarios while traversing your Minecraft world. Aside from this, you can also expect features such as cel shading, volumetric clouds and motion blur to place it among the best Minecraft shaders for 1.17.
With all of these amazing additions in mind, we need to warn you: unfortunately, Beyond Belief Shaders does not work on Mac or Intel GPUs, which will honestly leave many players out of this experience. Let's hope this restriction changes in future updates!
Also: We've compiled the 8 Best Minecraft Launchers in 2021 for those players looking to manage their mods and customisations in a more intuitive way!
AstraLex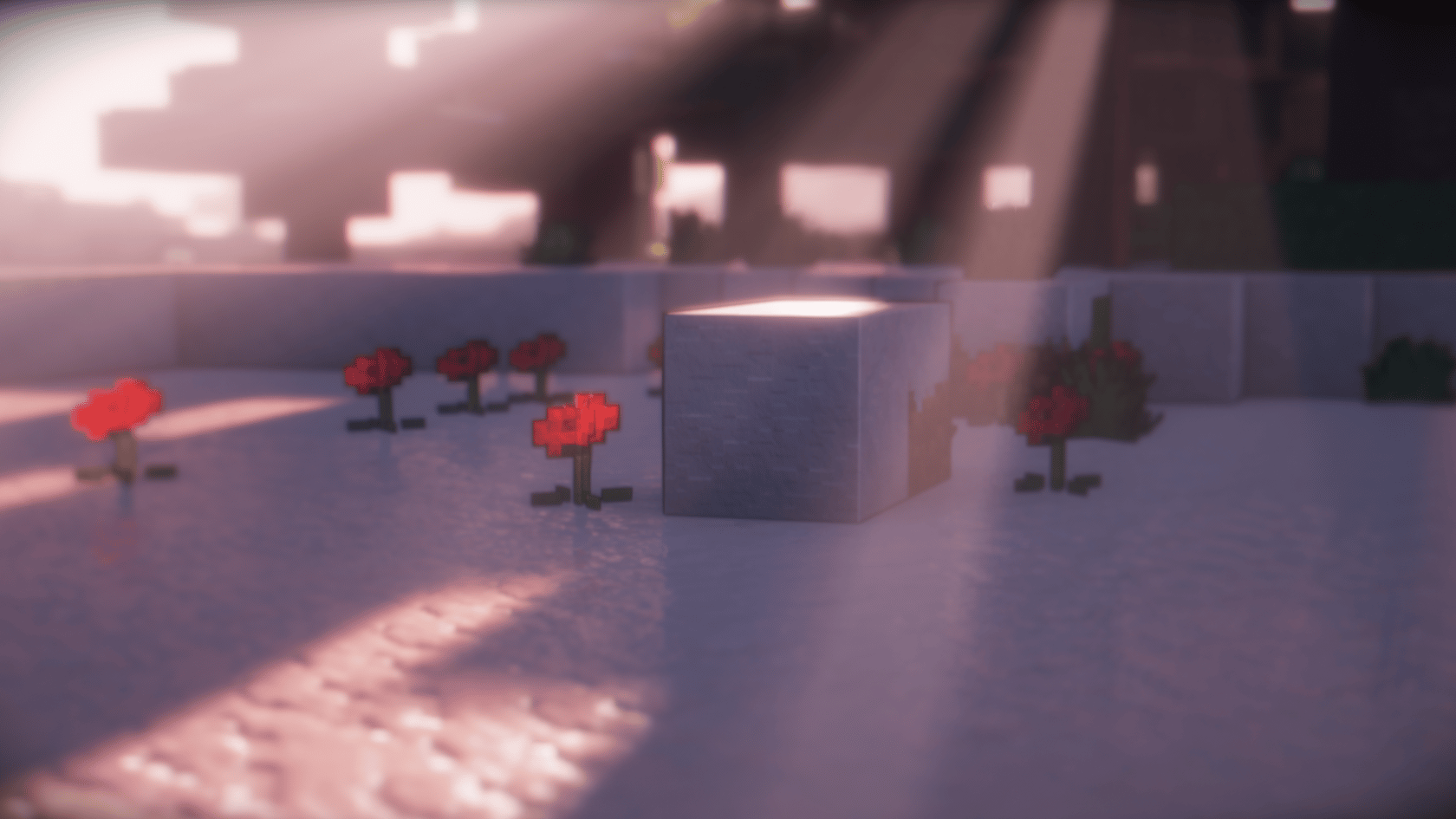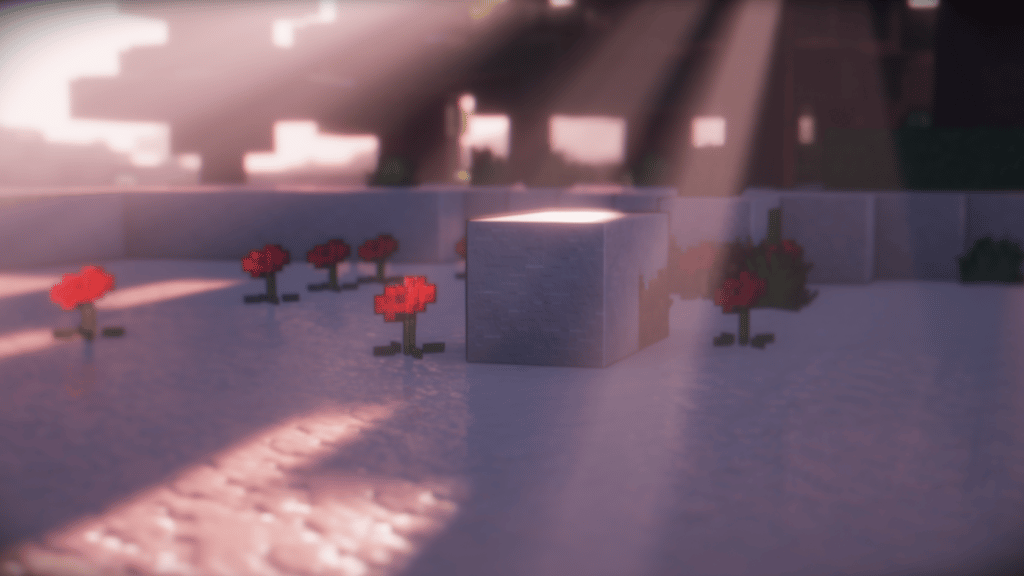 For the next entry in our list, we have an interesting hybrid created by LexBoosT which combines two well-known shaders to create its own customisation. It takes different components from BSL and Complementary aside from adding some options and modifications based on a previous shader pack they developed. The combo resulted in a fantastic graphic overhaul for Minecraft 1.17, with a lot of room for mixing each setting to fit your needs. We are in awe with how well the cel shading manages to improve the classic textures without steering too far off from vanilla– our favourite must be the raindrop textures, though!
AstraLex can be a great choice for players looking for a distinct look for their Minecraft world. Perhaps some players may find the colour contrast too strong and choose a more gentle approach when it comes to shaders.
Also: Complement your favourite shaders with one of the 10 Best Minecraft Medieval Texture Packs and create your perfect fantasy world in Minecraft!
Vanilla Plus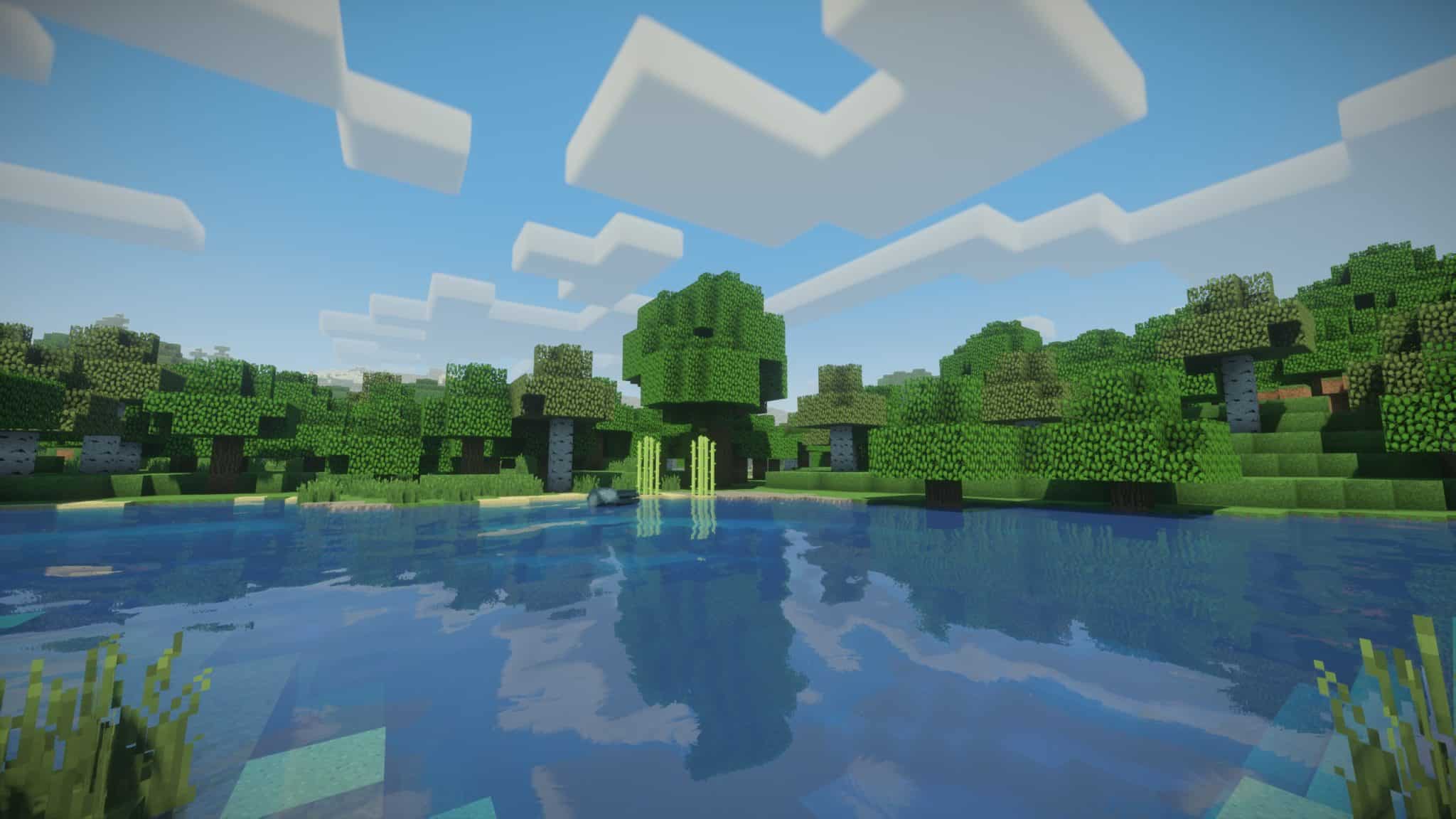 While it's tempting to modify Minecraft's vanilla graphics into a completely different vibe, it's always good to find Minecraft shaders for 1.17 that want to keep the game's essence intact and only polish some of its roughest corners. Such is the case with Vanilla Plus, and it even offers presets that emulate some popular yet outdated shader packs. It has everything you can expect from a Minecraft shader, including god rays, motion blur, and dynamic shadows, all without tampering too much with Mojang's original vision! This is a respectable shader pack available if you want to have a wide variety of profiles and settings to poke around when playing, so feel free to download it and give it a try.
Also: We've done our research to deliver the Best Motherboard For Ryzen 5 5600G if you're planning to build a brand-new gaming PC soon!
Oceano Shaders 3.0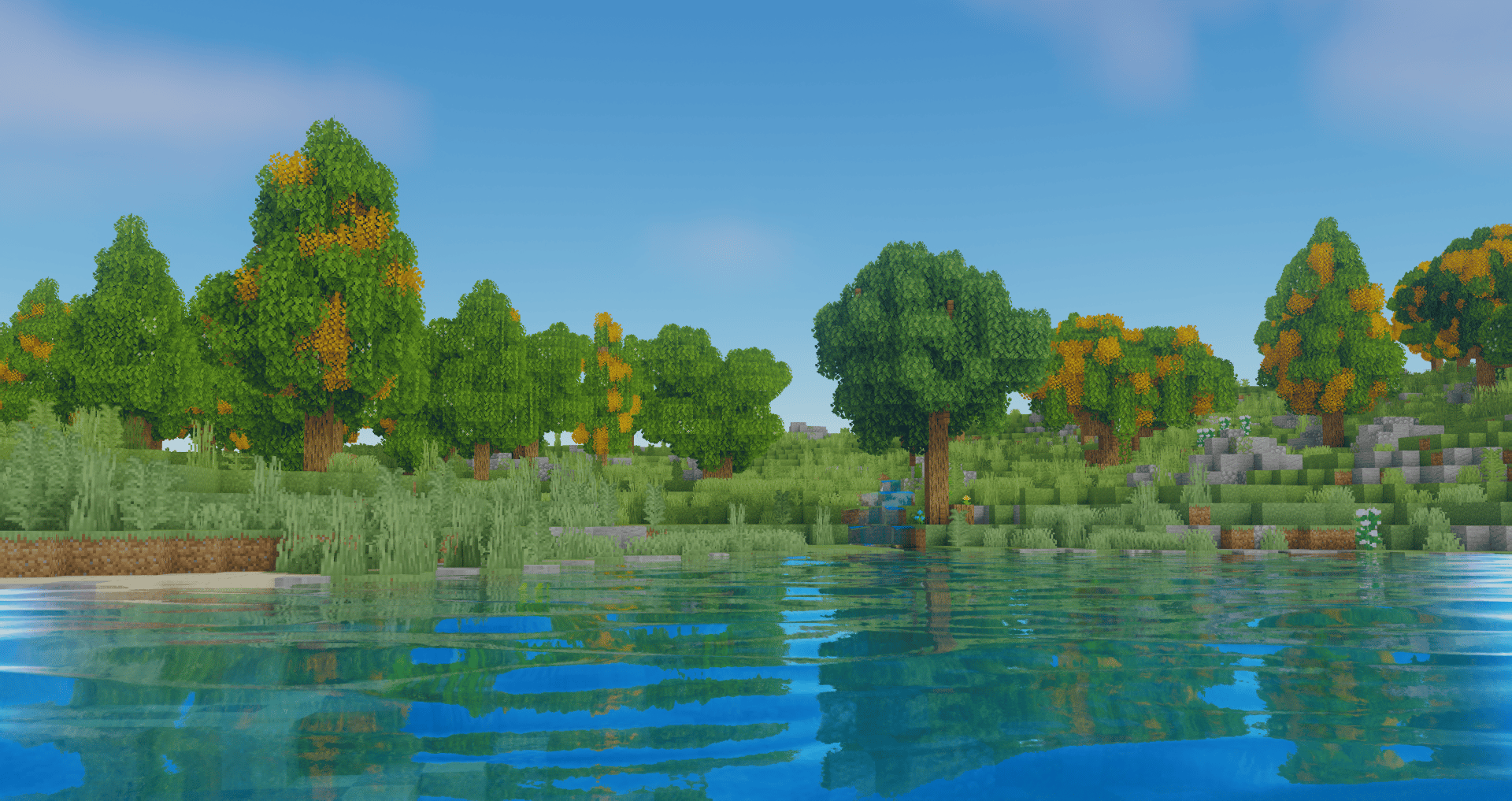 If you don't mind squeezing your graphic card to its limits, you might be highly interested in testing Oceano Shaders, currently available in its third iteration. In contrast to other showcased shader packs, your Minecraft world will have a distinctly tropical vibe, with orange, yellow, blue, and green tones flooding your screen no matter where you go. The results are incredible– lighting and water come to life as you navigate the ocean biomes and swim across lakes and rivers! However, older graphic cards will feel the punch if you decide to rely on Oceano Shaders, so we recommend you to know your computer's limits before proceeding.
Almost all of the best 1.17 Minecraft shaders require you to install Optifine, Iris, or Sodium with additional settings tweaking to function properly, so make sure to read each description carefully before proceeding!