Survival mode is the core of Minecraft. It offers a fun but challenging experience as you explore biomes, collect resources, and build your home. But why settle for a default experience if there are survival servers that offer more?
Minecraft survival servers are similar to vanilla Minecraft but with added improvements like player towns, in-game economy, and even player PvP.
In this article, we'll go through the best survival servers for Minecraft in 2023.
Complex Gaming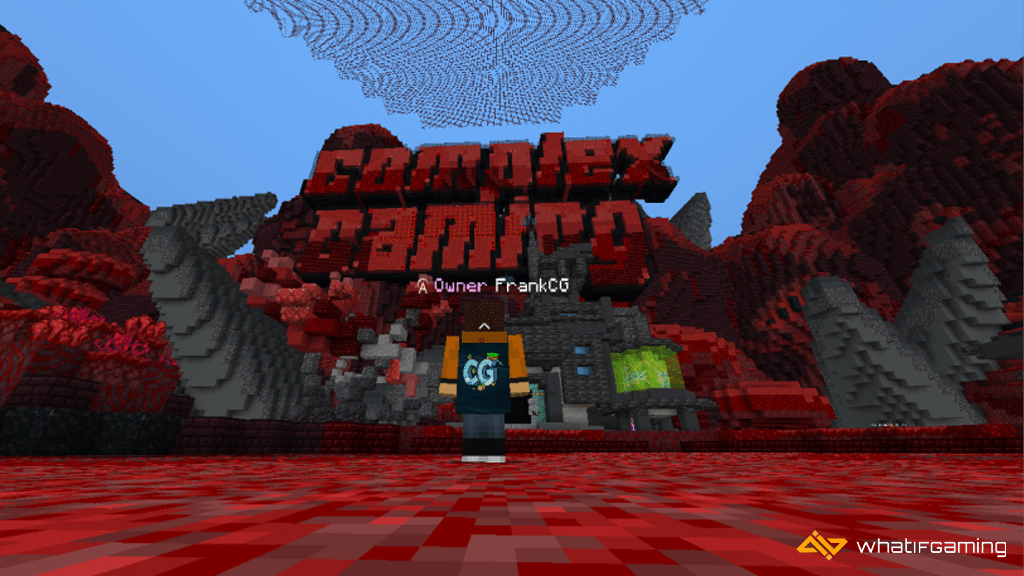 Java Server: mbs.mc-complex.com
Bedrock Server: mbs.mc-complex.com
Besides Pixelmon, Complex Gaming also features one of the best survival servers in Minecraft.
This server has a warm community with all types of players. There is no one way to play on this server. If you want, you can race with other players to become the wealthiest. If you're not into that, you can simply create towns and build a thriving district with other players. 
The best thing about Complex Gaming is that its survival mode receives constant updates to keep a fresh experience for new and veteran players. 
Apple Craft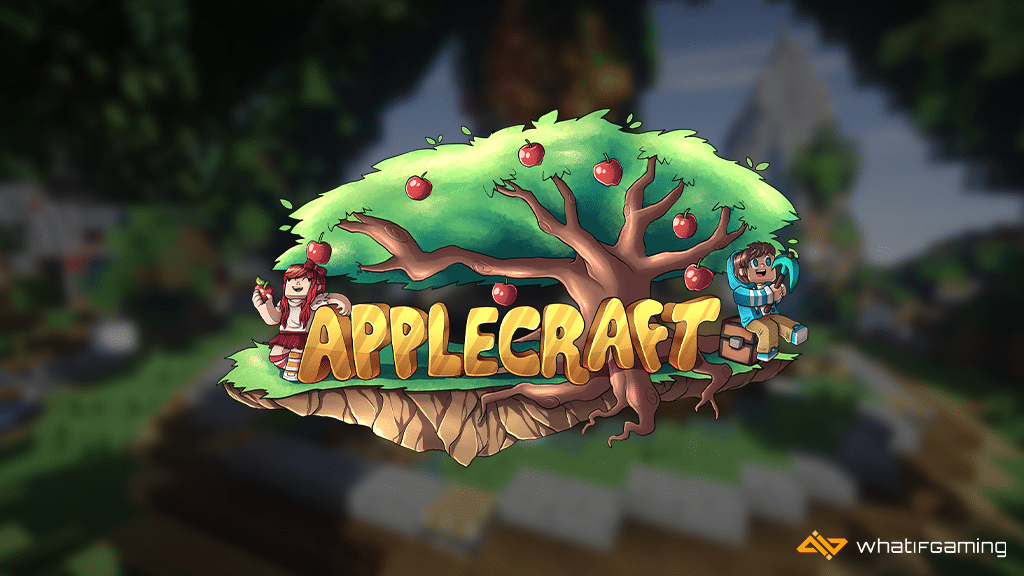 Java Server: mbs.applecraft.org
Bedrock Server: mbs.applecraft.org
This survival server currently ranks #2 with over 9400 votes. Apple Craft features ranks, grief protection, and custom player shops.
If you don't want to worry about other players raiding your base, Apple Craft is for you. This server does not allow raiding and griefing, so players can focus on gathering resources and establishing a fortress.
Apple Craft also has a world border of 100,000 blocks so you have plenty of ground to cover during your stay.
PlayFuse Survival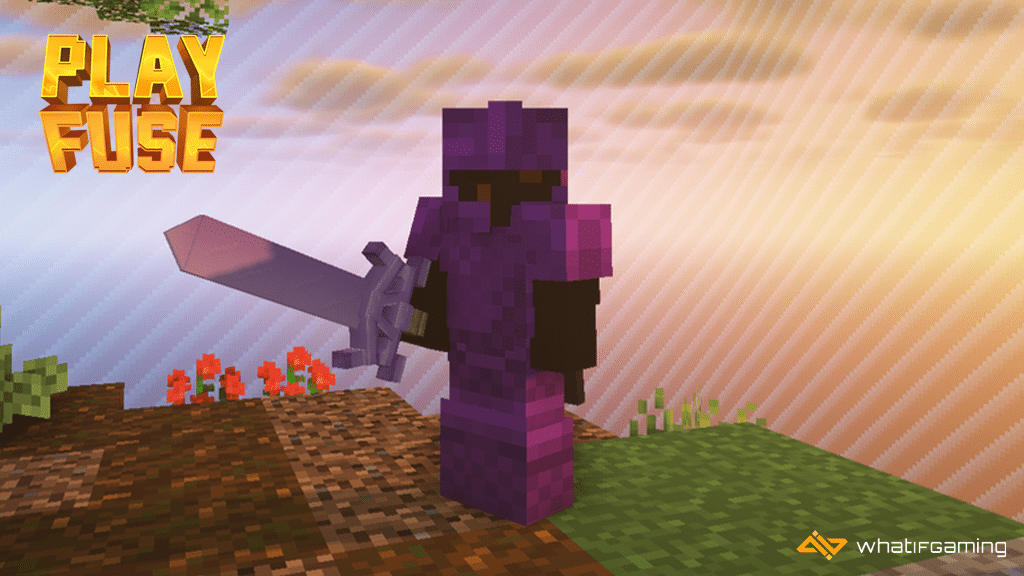 Java Server: PlayFuse.net
Bedrock Server: PlayFuse.net
This server is one of the best survival SMP that supports the latest version of Minecraft (1.20). It is also compatible with both Java and Bedrock so you don't have to worry about what platform you're playing.
PlayFuse Survival is packed with amazing features that are easy to understand.
One of the best things about PlayFuse is the new ores that they have added to the game. This should be your ticket to crafting legendary gear to stomp the competition. 
Defeat bosses in the overworld to acquire trophies that can be exchanged for materials to upgrade your gear.
To top things off, this survival server also features over a thousand quests that will surely keep you busy for a good amount of time.
CosmosMC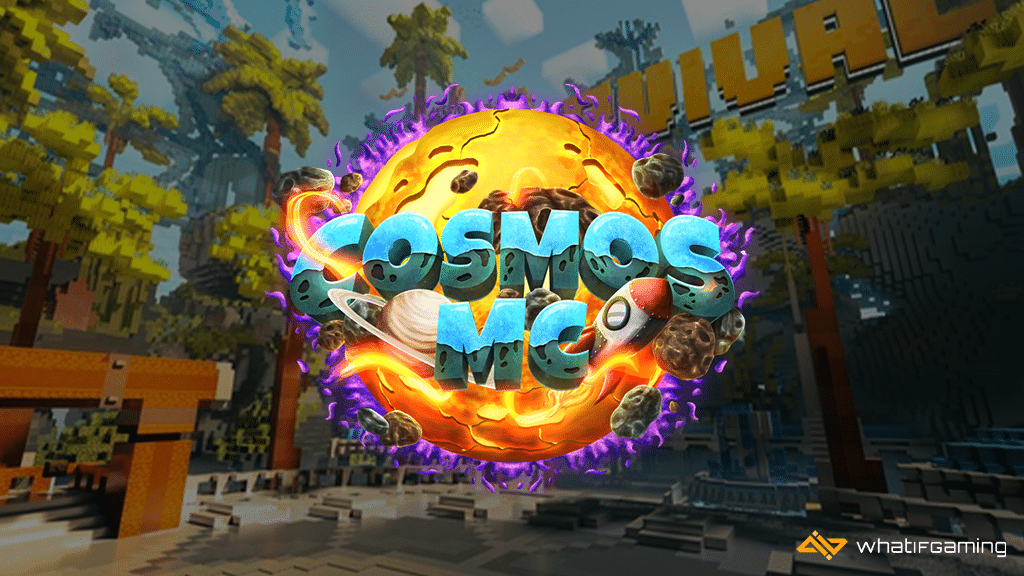 Java Server: mbs.cosmosmc.org
Bedrock Server: mbs.cosmosmc.org
CosmosMC currently supports Minecraft 1.19. But given how active its admins are, support for 1.20 shouldn't take too long. The game allows for version 1.16 and up to join and cross-play compatible. 
This means that Minecraft players from iOS, Nintendo Switch, PC, Playstation, etc can play with each other in one fun and amazing server.
With CosmosMC, you get a grief-free, community-driven server with free ranks, player-run economy, and extensive features. It also has a very active staff that is ready to help whenever you encounter issues. 
InsanityCraft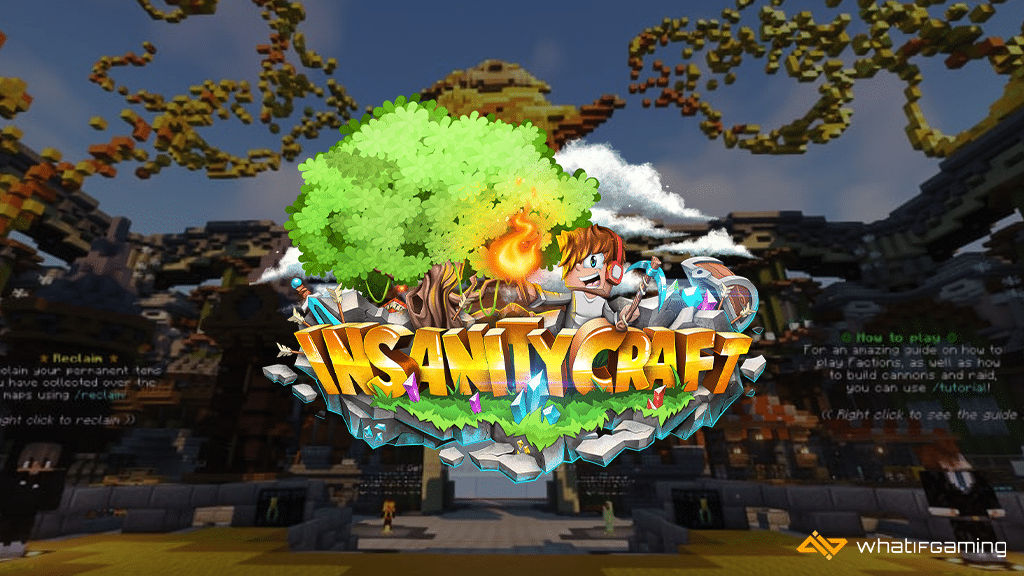 Java Server: mbs.insanitycraft.net
Bedrock Server: mbs.insanitycraft.net
InsanityCraft offers a survival game mode that is similar to vanilla Minecraft, but with added quality-of-life improvements.
Finding a free space to build on can be tricky for first timers, but InsanityCraft has a "/wild" command that automatically teleports you to an unclaimed location.
Now, all you have to worry about is gathering resources and building what you like.
What makes InsanityCraft one of the best survival Minecraft servers is the custom classes that you can choose from. These classes give different perks that you can level up as you play on the server.
Maxing out your chosen class will give you the best server experience.
LifeSteal SMP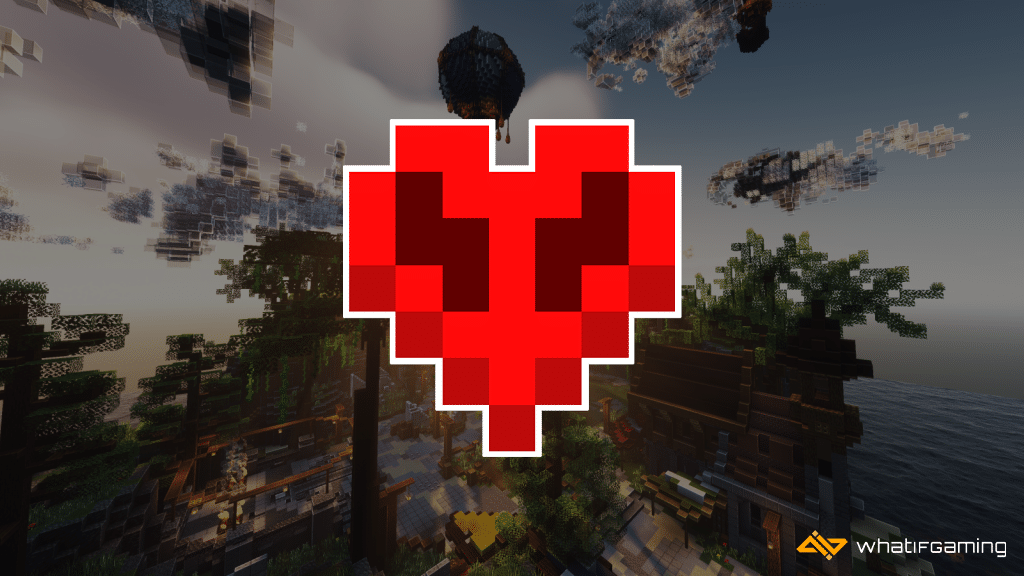 Java Server: mbs.lifestealsmp.com
LifeSteal SMP is another amazing survival Minecraft server. Its survival game mode is like normal Minecraft but with extra features like stealing hearts from other players.
If you want to get in on some action, LifeSteal SMP is the server for you. This server allows PvP and players are free to steal or raid other bases. Each player can gain up to 20 hearts on the server, which can be unlocked by killing and reaching the max level.
The best thing about LifeSteal SMP is that they host events every weekend that rewards winning players with in-game items.
ManaCube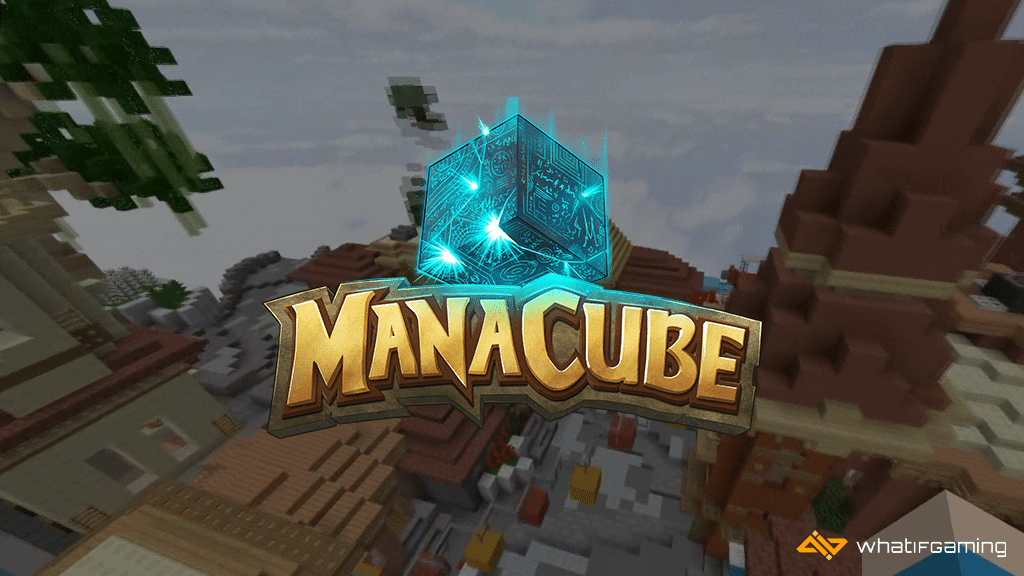 Java Server: buzz.manacube.com
Bedrock Server: buzz.manacube.com
ManaCube is one of the longest running and biggest premium Minecraft networks. It has a feature-rich survival mode that you'll surely like.
Survival is the server's peaceful gamemode where you can start parties, interact with other players, and gather resources to survive in the dangerous world. This server uses various plugins to improve and add features like player run parties and in-game economy.
ManaCube players can complete party, daily, and weekly quests to earn rewards that you can use to upgrade your hopper, spawner, and more.
Custom Enchantments are also crucial in ManaCube's survival mode. This provides you great advantages in terms of killing mobs and PvP.
The Mining Dead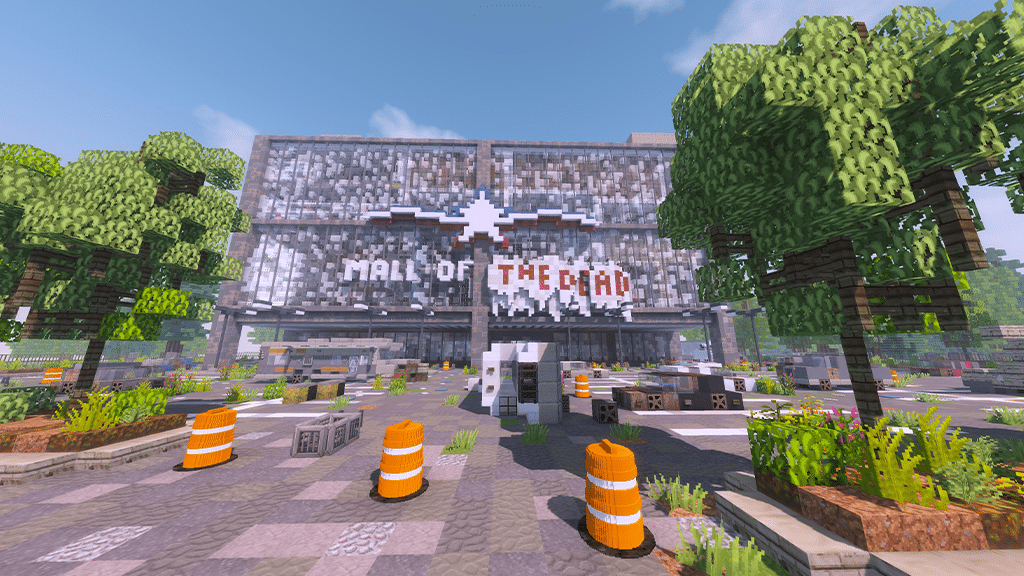 Java Server: play.havoc.games
If you want to stray away from vanilla Minecraft, Havoc Games' The Mining Dead is one of the best survival servers for you.
The Mining Dead is a recreation of the popular TV series The Walking Dead. Collect, craft, and survive on its massive open world, fighting off other players and clearing walker herds. It also has custom features, including modded guns, vehicles, and bases.
This server even features iconic landmarks from the TV series like Alexandria, and The Prison.
MysticMC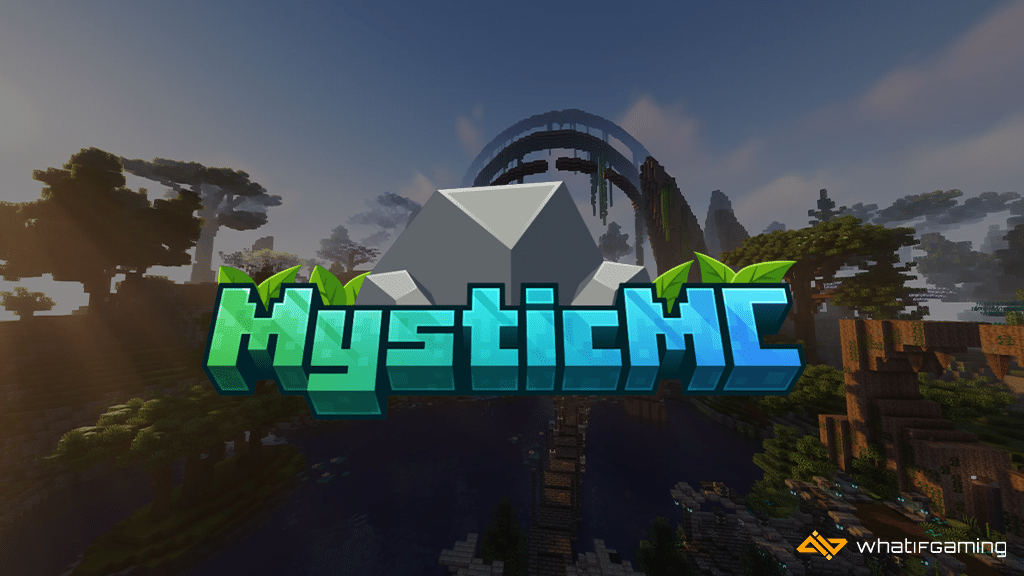 Java Server: play.MysticMC.co
Bedrock Server: play.MysticMC.co Port: 19132
Here's a laid back survival Minecraft server for you. MysticMC is a survival-focused server that specializes in economy. This server prohibits griefing, allowing you to focus on gathering resources and building structures.
Basically, this server offers a relaxing experience for players who don't want to deal with PvP and just want to build something.
In addition, MysticMC has a very helpful community with players that are ready to help when you're just starting out.
Sunny Survival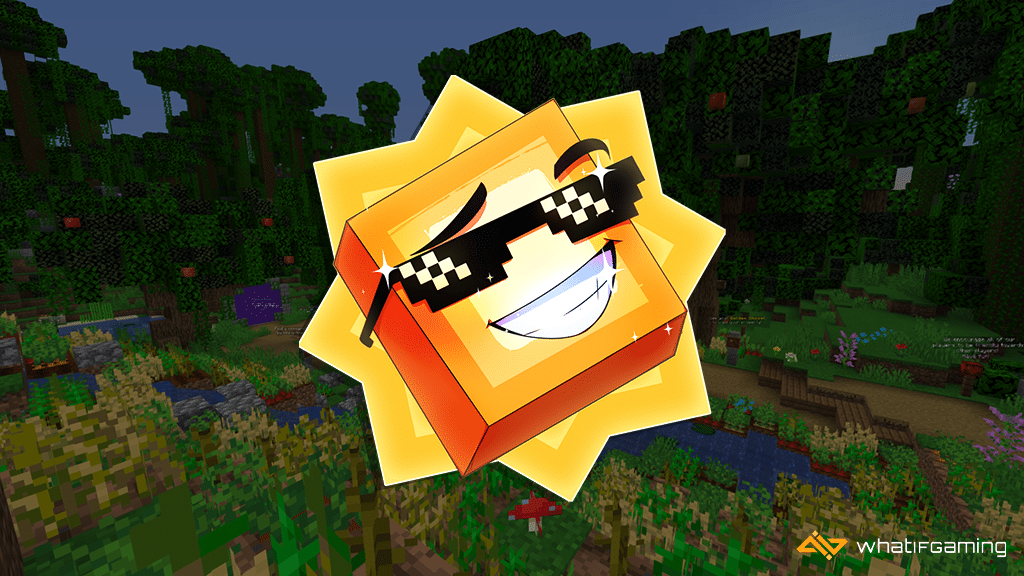 Java Server: play.sunnysurvival.com
Bedrock Server: play.sunnysurvival.com
Not everyone likes additional features that take away the main essence of Minecraft. If you are among these players, you might have a great time in Sunny Survival.
This is one of the best Minecraft survival servers if you want simple, vanilla Minecraft where you can play with other players. Although it has a small community, we can guarantee that everyone is friendly.
Sunny Survival has a player-centric economy system that allows you to create shops to sell items. You can also purchase resources from other players or trade within the community.
The server also features pets that accompany you wherever you go.
Simple Survival
Java Server: mbs.simplesurvival.gg
Bedrock Server: mbs.simplesurvival.gg
This survival Minecraft server offers unique features that improve your overall experience on version 1.19. It is a community-driven server that enables players to trade goods with other players and sell items. 
Simple Survival also features land claiming, so your builds are protected from other players.
Other things you might find interesting on the server include hosted events, extra perks, and customized items and gear from crates.
The server also hosts occasional PvP events, providing players with some action.
MineSuperior
Java Server: mbs.mcs.gg
Bedrock Server: mbs.mcs.gg
MineSuperior is one of the best Minecraft survival servers that support version 1.20. This server is maintained by a seasoned team that wants to provide top-notch server experience for everyone.
It offers various game modes like Survival + SkyBlock, Survival + Lifesteal, and more.
Besides frequent server updates, MineSuperior also features custom bosses, envoys, and level able pets for players who are looking more from the vanilla version. 
Conclusion
Whether you want a grief-free environment, custom classes, or themed survival mode, there is a server out there to suit your preference. 
Survival servers in our list offer great features that aim to improve the vanilla version of Minecraft. With constant updates, friendly staff, and a dedicated player base, these servers provide endless possibilities and ensure that your Minecraft journey remains thrilling and enjoyable.