Are you tired of the same old visuals in Minecraft? Well, there's a solution to that: Minecraft texture packs! These packs can change the entire look of your game, from the blocks to the items, and even add a touch of realism or retro-gaming vibes. Now, they're called resource packs, and you can easily install or deactivate them in-game. They can also easily be paired with shaders to create the ultimate visual experience!
Although texture packs won't change the fundamental aspects of the game like mods would, they do make a huge difference in the visual experience. You can choose from packs that introduce sharp new graphics or turn Minecraft into a realistic world. Some even make it look like a retro video game console. There's something for everyone.
Stay True Texture Pack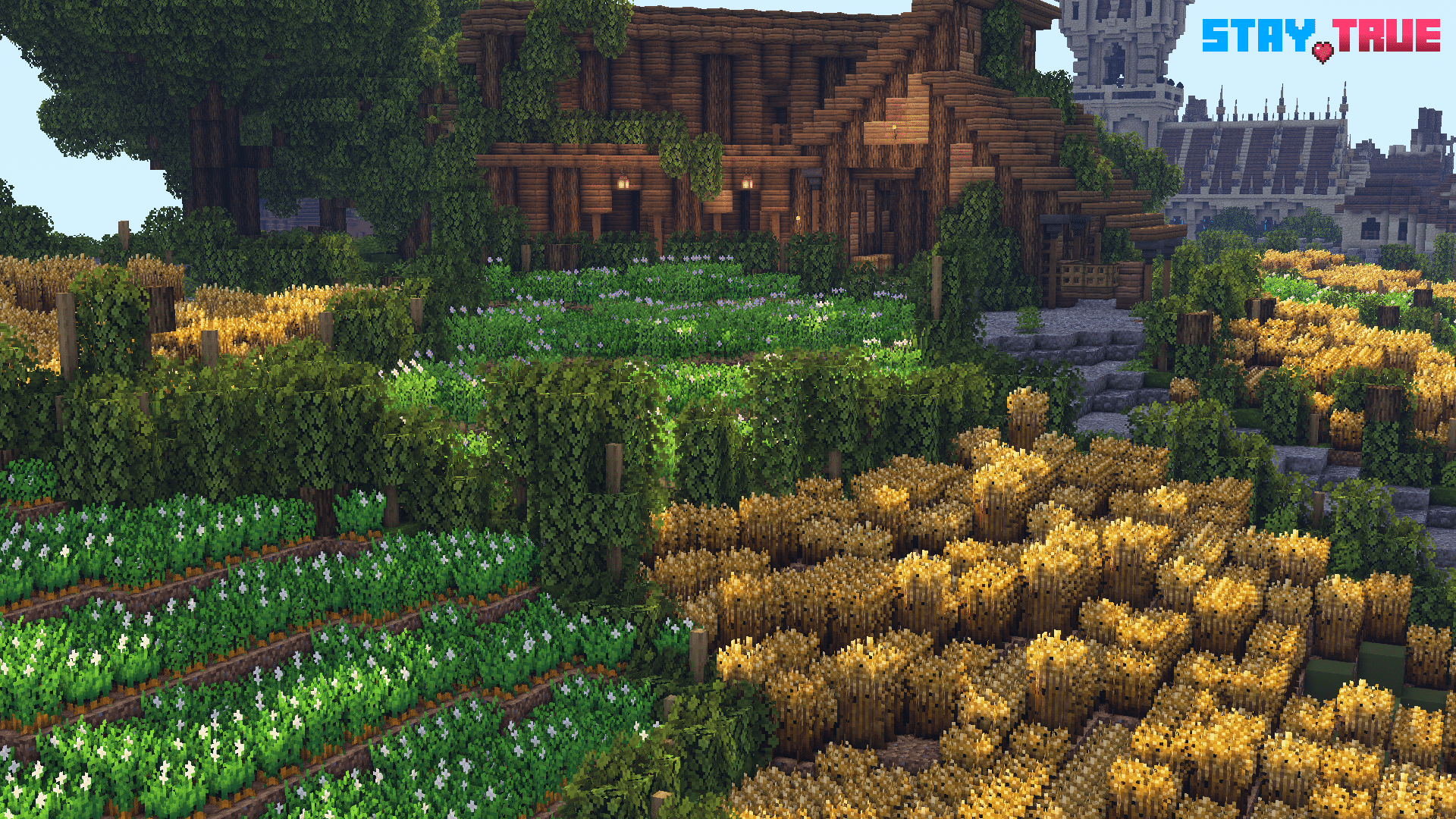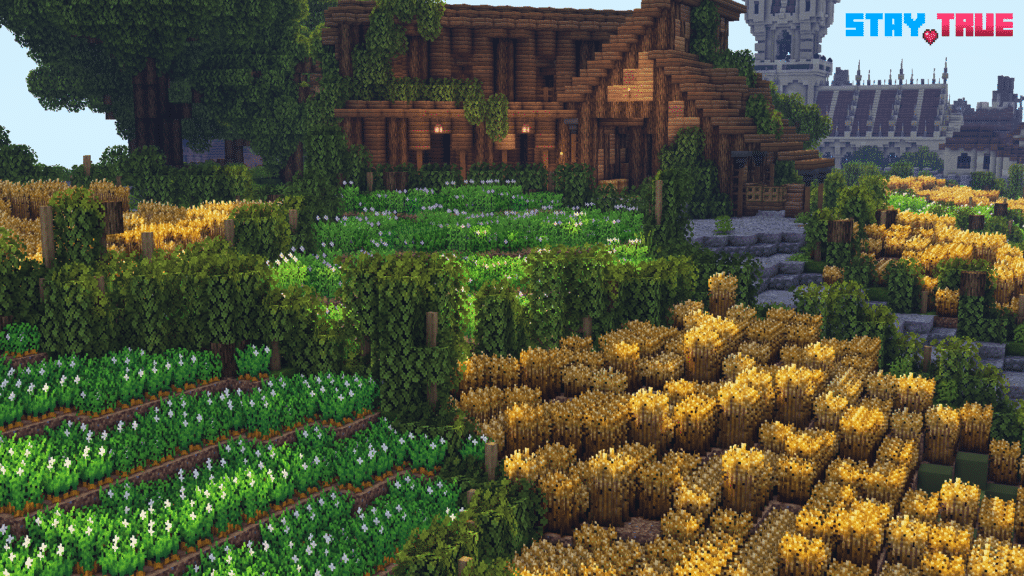 Stay True Minecraft texture pack pays close attention to changing the visual experience and providing high-quality design. The pack is well known amongst Minecraft veterans as it does what its name suggests – stays true to Vanilla Minecraft.
With connected textures, new crop growth variants, log updates, and more, the pack immersive the player into their world. The creators also ensured that the texture pack wouldn't cause your frame rate to drop, which is great for streamers.
SapixCraft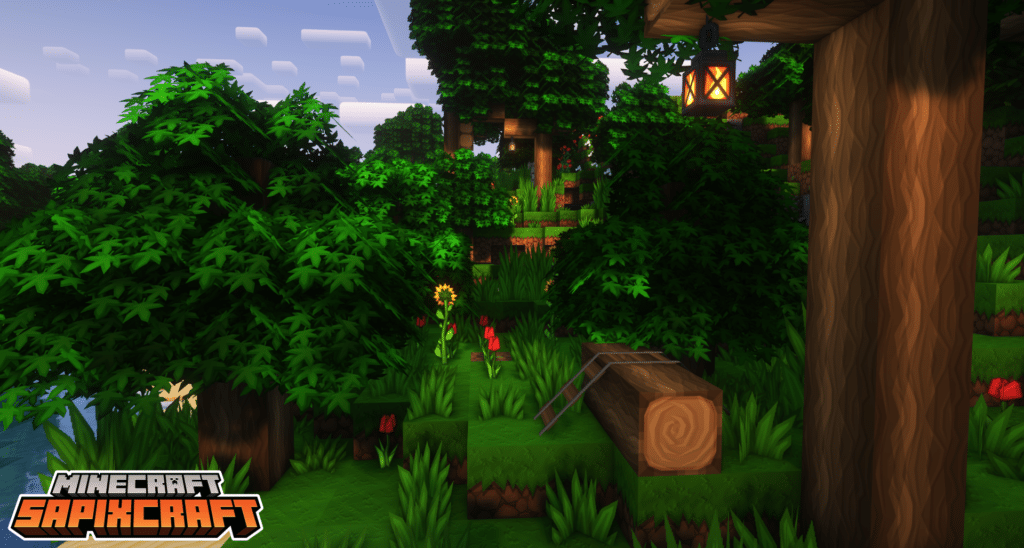 The first thing about this Minecraft texture pack that stood out was its diamond-shaped designs. The creators have removed the pixelated look from the game and implemented straight lines that often form diamonds, hexagons, and more. We have to say; its cartoonish style is stunning!
There's massive support for this pack – having its own fan base and website. Due to its support, it's actively updated for every new version of Minecraft. It has a max resolution version of 512x, but you can opt for a 16x depending on your computer's capabilities.
Realistico Texture Pack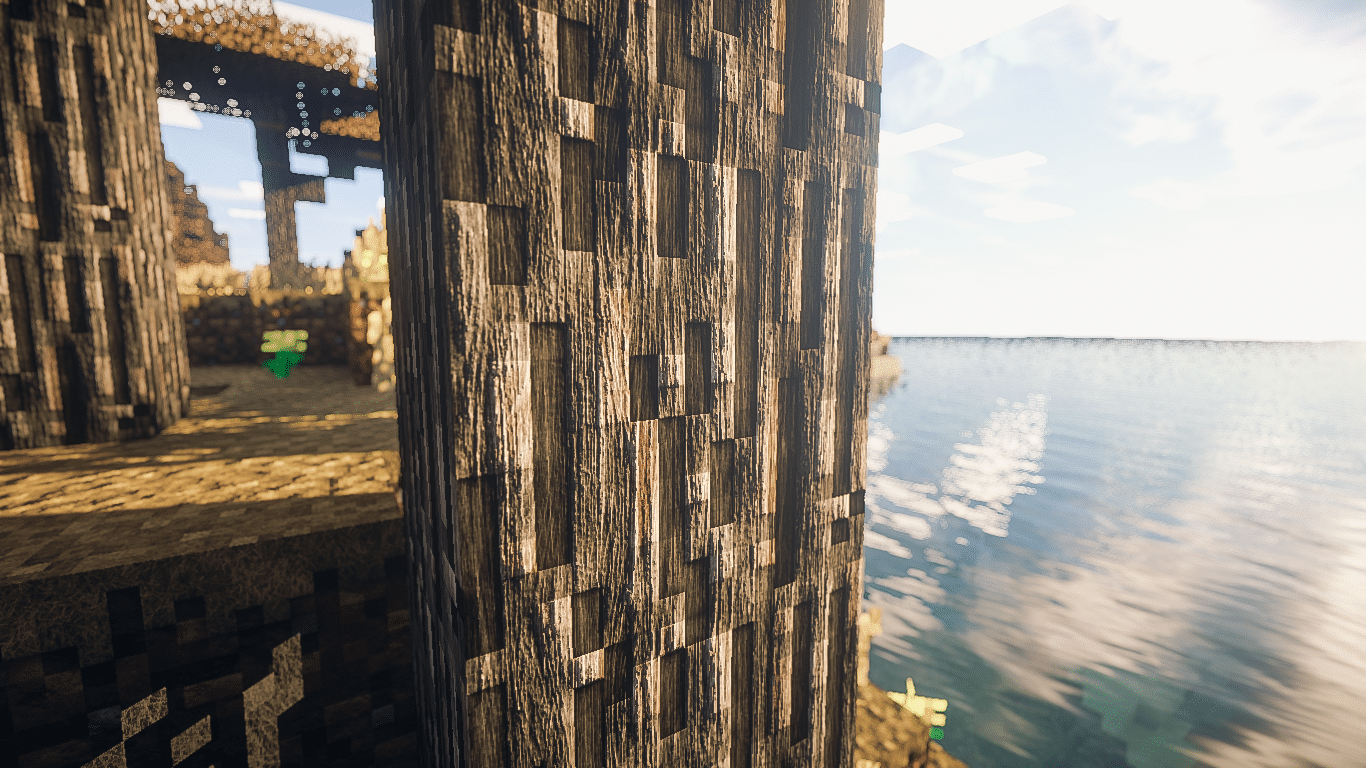 Like Classic 3D, Realistico is a realistic Minecraft texture pack that adds a new dimension to blocks. Not only is it designed with incredible attention to detail, but it truly changes the whole feel of the game.
Its hyper-realistic textures effortlessly blend into perfect textured surfaces. In addition, this Minecraft texture pack adds material shadows and missing details. It does all this while keeping the original look of blocks to bring in an aspect of familiarity.
Bare Bones Texture Pack
As you may have guessed, the Bare Bones texture pack strips Vanilla Minecraft down to the basics. The pack smooths out textures, removing a lot of detail from blocks without causing them to lose their charm.
With a minimalist approach, it offers a clean and vibrant experience for players. We can't help but compare the texture pack to lego as it gives a plastic feel to the world. That said, it's a great pack that you should try out – it's a fun and refreshing experience compared to other packs.
BetterVanillaBuilding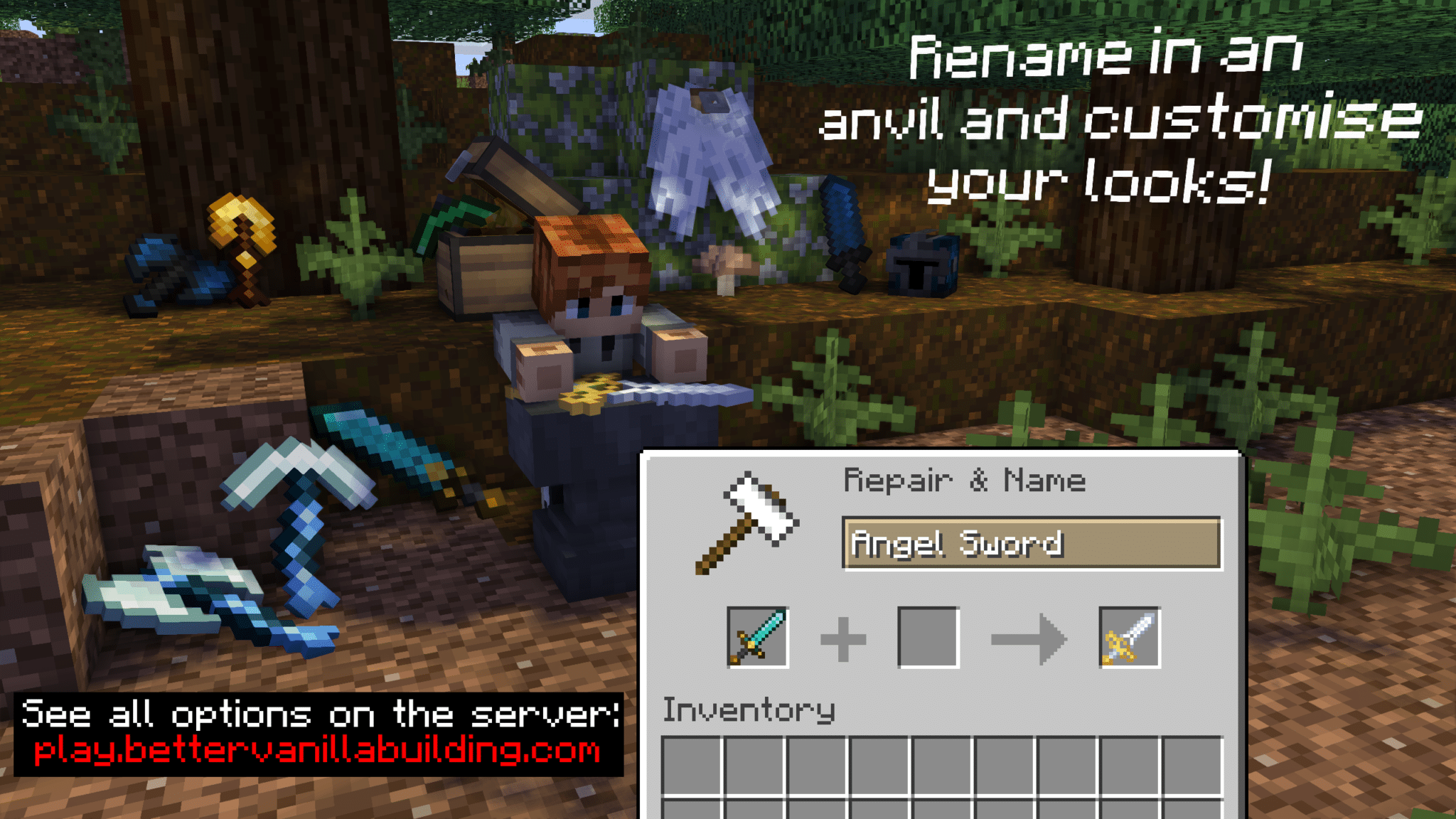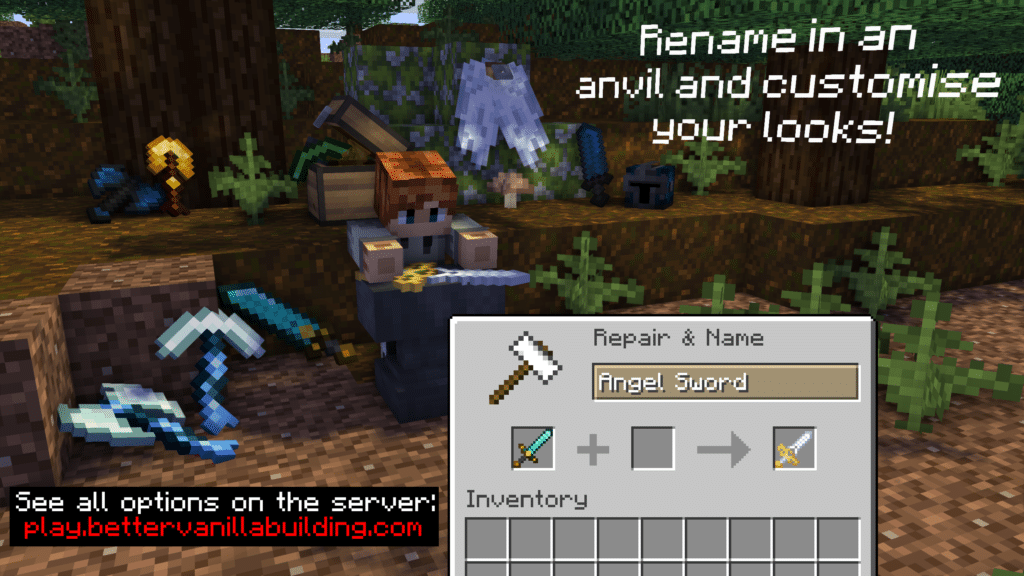 The BetterVanillaBuilding Minecraft texture pack does more than just enhance the game's architecture. However, it's most significant feature that's rare to find is its biome-dependent textured mobs! For example, skeletons will have different textures depending on which biome they've spawned in – from jungles to snowy tundras.
In addition, it adds connected textures and customizable looks to tools and swords. Simply rename the sword in an anvil, and it'll take on a new, unique texture. Oh, and it makes adventure maps look great!
Unity – Minecraft Texture Pack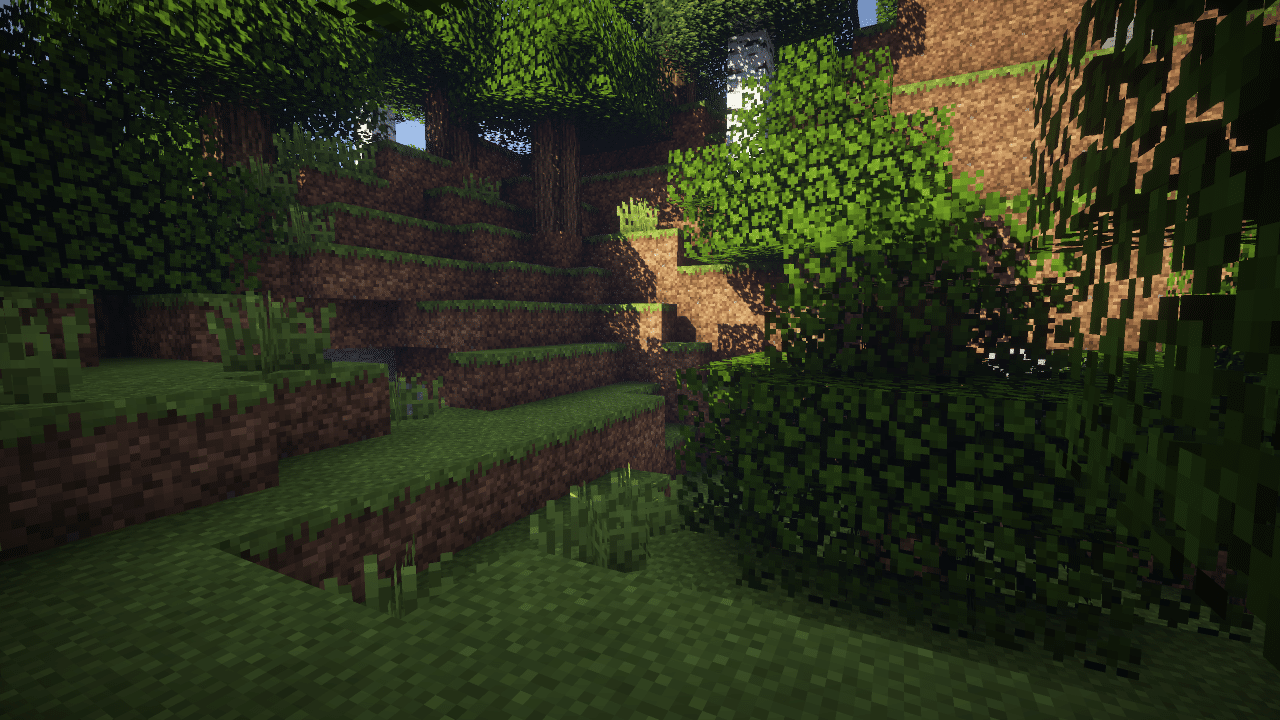 In a nutshell, Unity is a texture pack that adds vibrancy to the world and continuity. The texture pack enhances the base-game aesthetics, adding subtle depth and tweaking natural colors.
In addition, the creator of this Minecraft texture pack wanted to ensure that it extended to all mods. The pack retextures many mods yet stays true to the original idea of the mod – to keep the author's vision alive. This texture pack aims to set a common ground between Vanilla Minecraft and mod textures, unifying the two.
Jicklus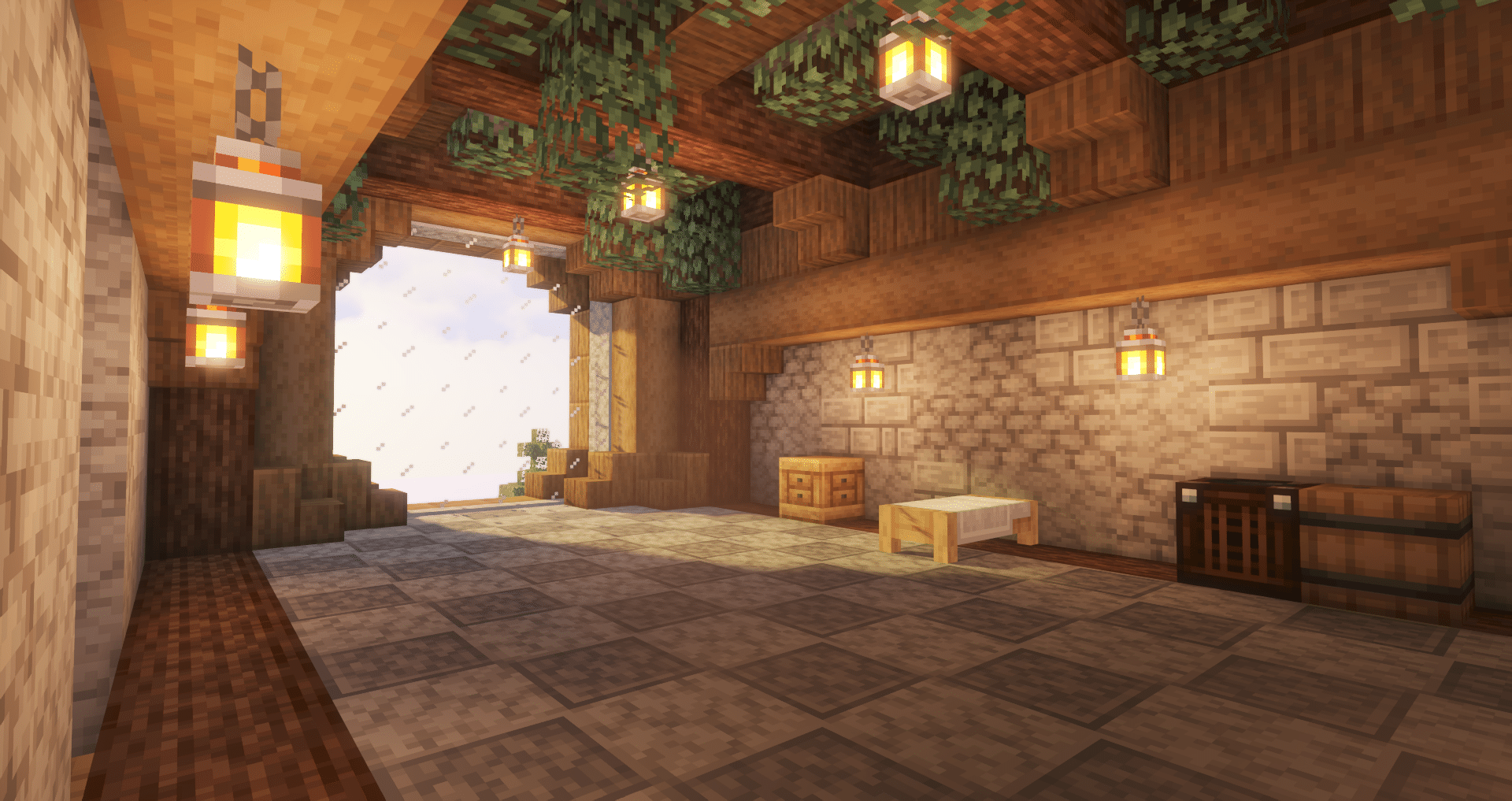 Last on our list of Minecraft texture packs is the Jicklus pack. It's a beautiful pack that really shines through in builds. It has a medieval style that's not obvious yet changes the feel of your environment. Try this texture pack out with new base ideas!
It changes the user interface, adding a spooky feel to the game. Not to mention, they've changed the Warden's texture, which gives us the creeps.
Epic Adventures – Minecraft Texture Pack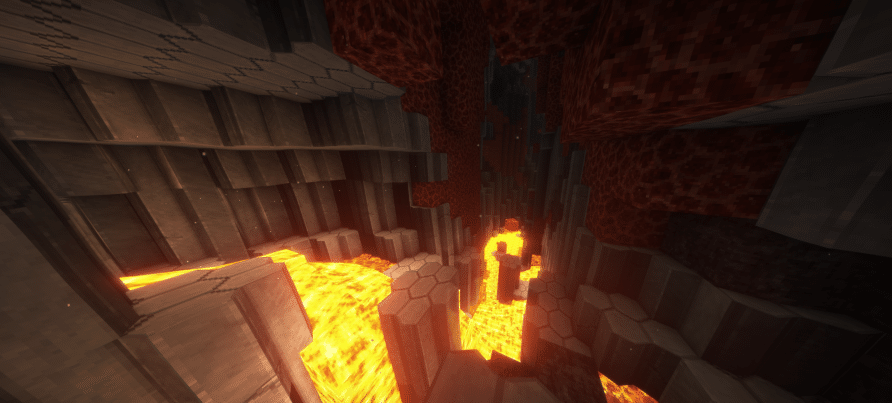 With additional pixel density, Epic Adventures is perfect for exploration and action within your Minecraft world. With detailed attention given to clouds, leaves, weather, and more, it's an immersive Minecraft texture pack that offers an unforgettable experience.
Venture through fast caves and dense forests as you explore the world and meet friendly (and not-so-friendly) forest mobs. As for the blocks, they have a muted color scheme compared to other realistic texture packs, keeping the essence of Minecraft at its design core.
Faithful Minecraft Texture Pack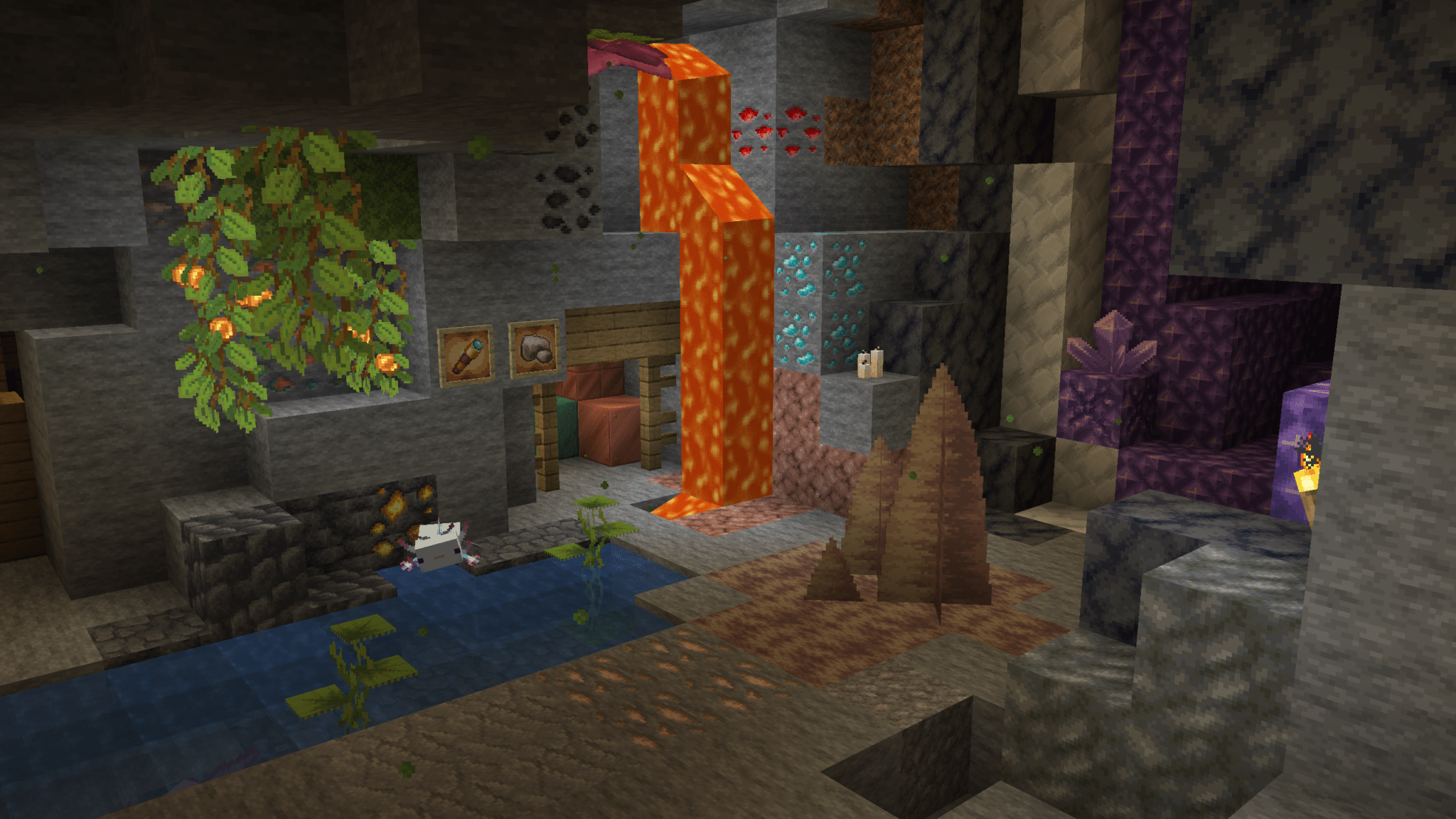 Faithful is a Minecraft texture pack that enhances the current textures of the game. Instead of redesigning the textures completely, the creators enhanced the Vanilla textures by increasing the resolution. You can choose between 32x and 64x resolutions and texture packs explicitly designed for mods and addons.
Additionally, the whole texture pack is community-based. All the textures are made by volunteer contributors who work on the pack in their spare time. That means Faithful is one of the only texture packs made by its fan base.
Battered Old Stuff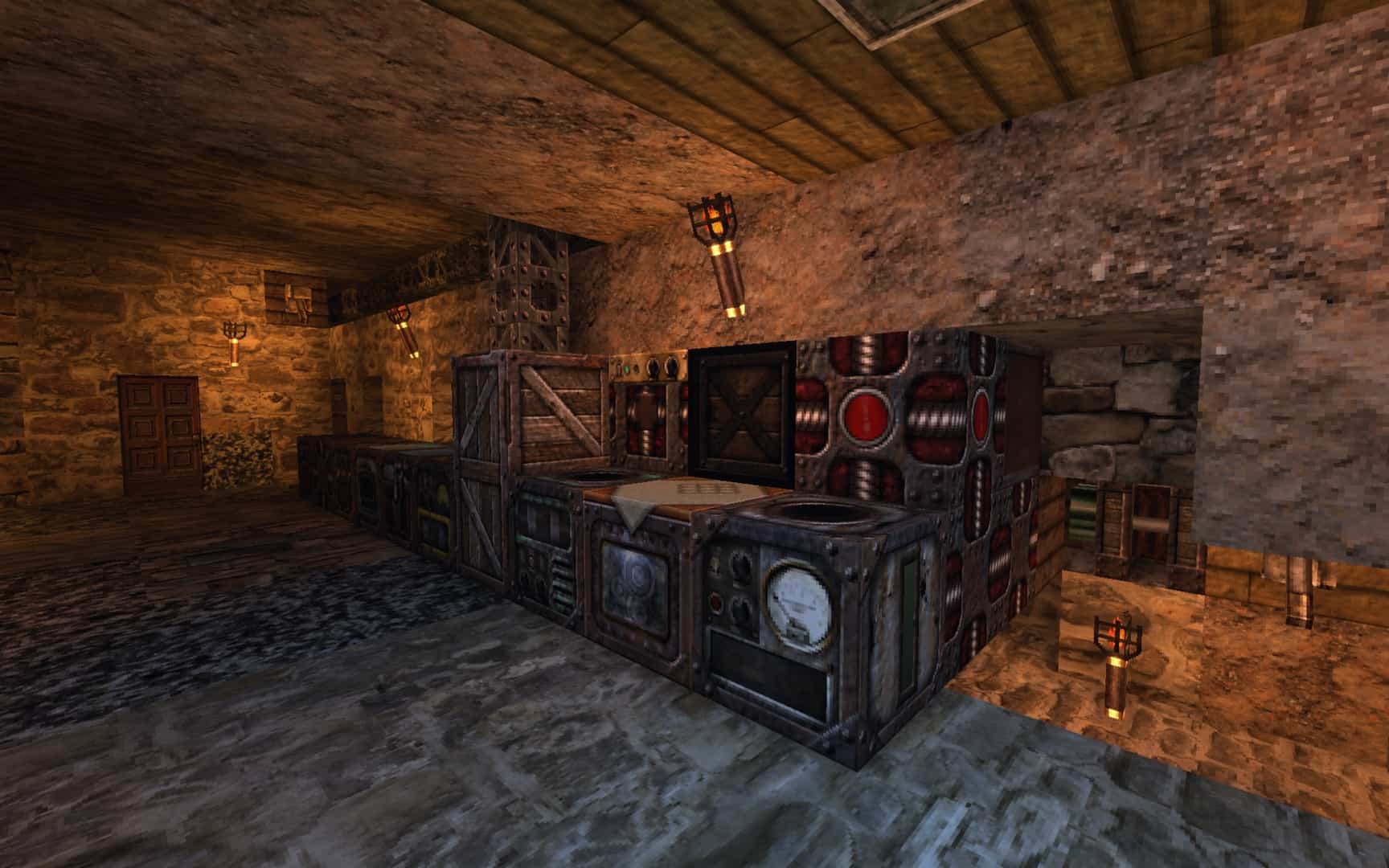 The Battered Old Stuff resource pack offers players a unique opportunity to transform their Minecraft world with a retro feel. The pack's rustic textures allow players to create buildings that look different from the standard game, with medieval-style blocks and raw, unfinished finishes.
Even small details like doorknobs have been modified to match the overall theme. Despite the old-school style, the world maintains a colorful and upbeat atmosphere.
Winthor Medieval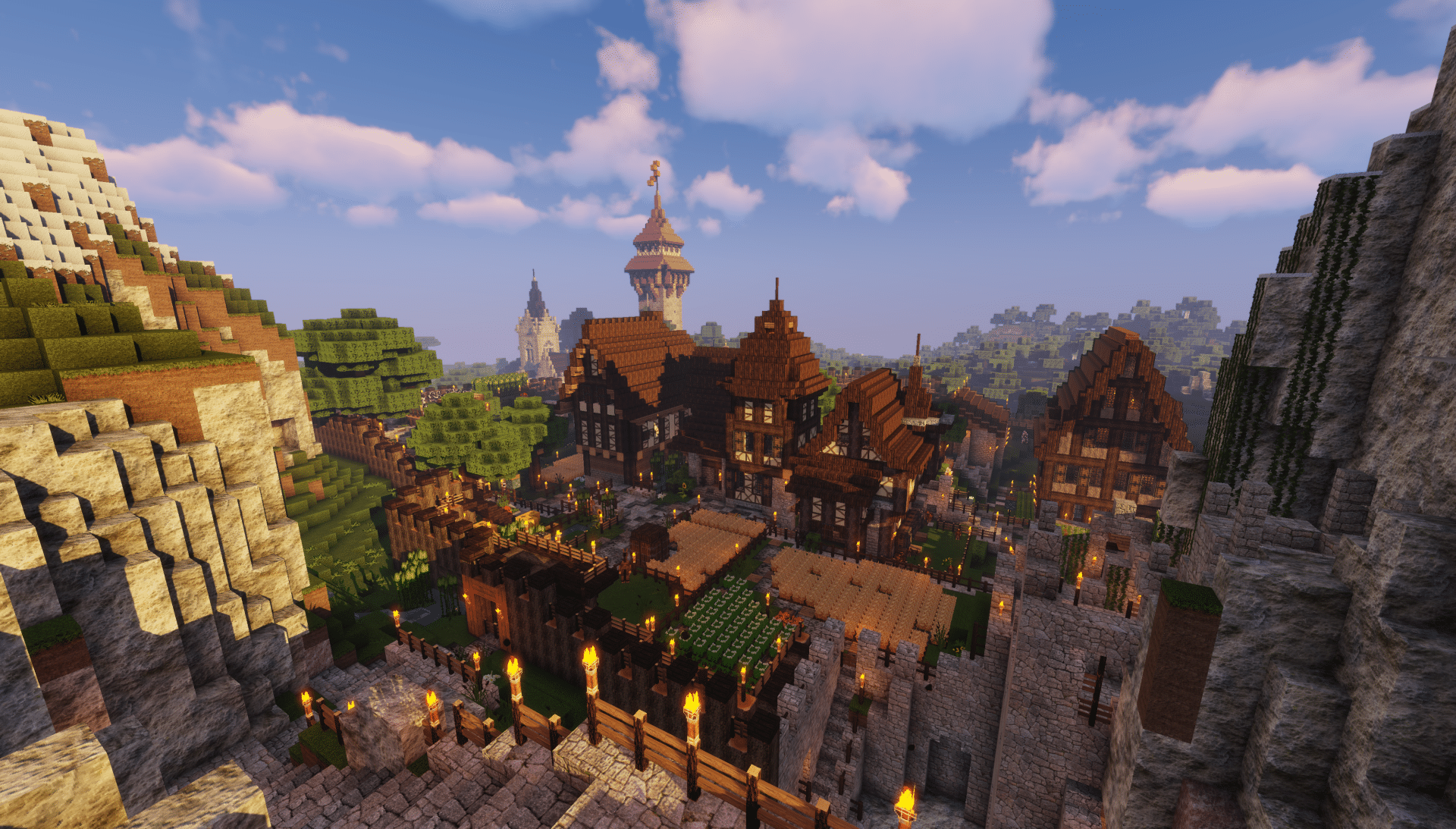 One of the best medieval texture packs, Winthor is perfect for builders who prefer structures in the Middle Ages. The pack adds a darker texture to blocks, giving a rough feel to your Minecraft experience. In addition, stone and wooden textures are emphasized, fundamentally changing your buildings' appearance.
Additionally, the creator paid particular attention to new metal textures, making iron look colder and more rugged. The texture pack is great for those with average computers, while a 'weaker' version is available for low-end PCs.
Misa's Realistic Texture Pack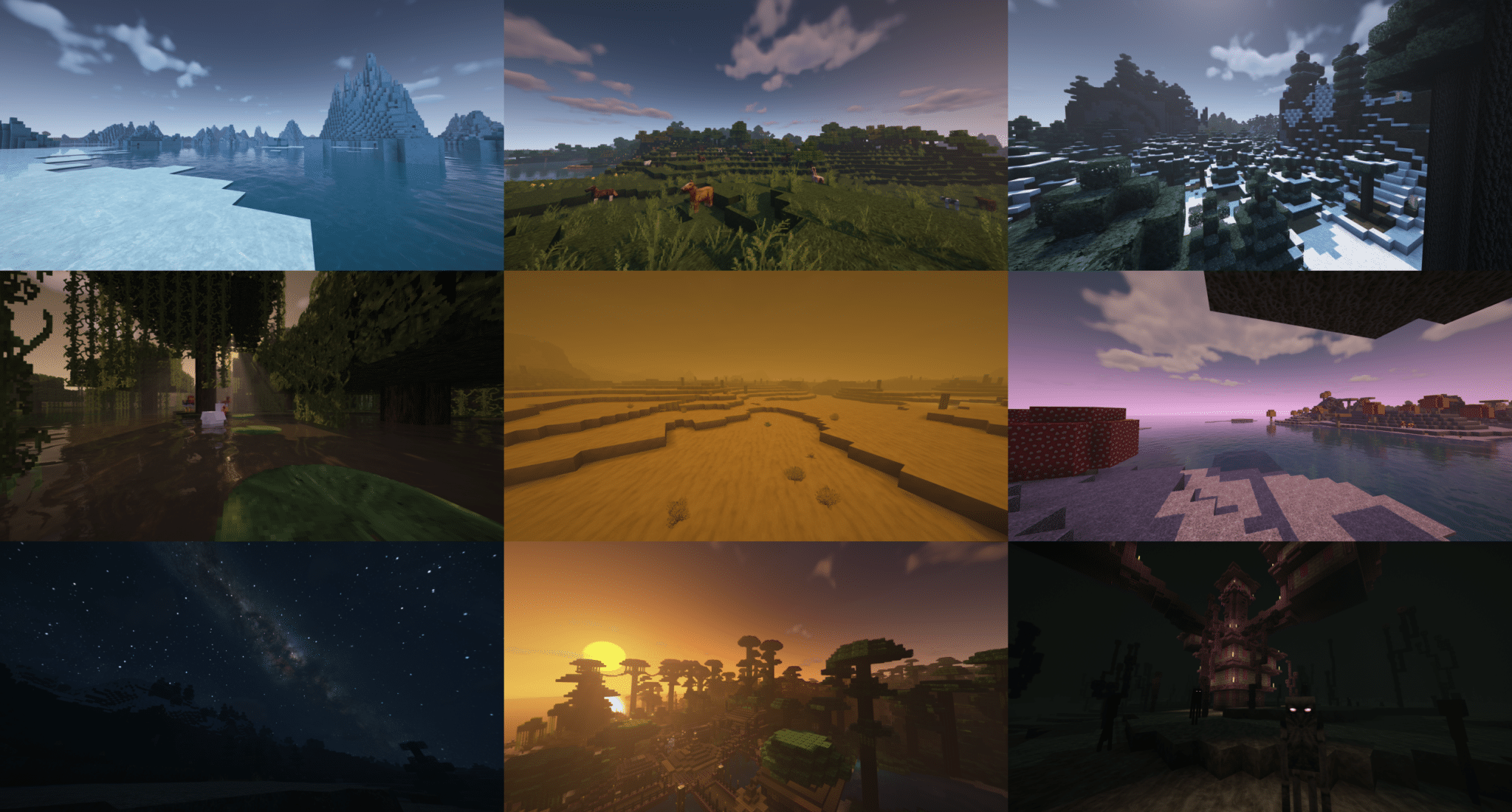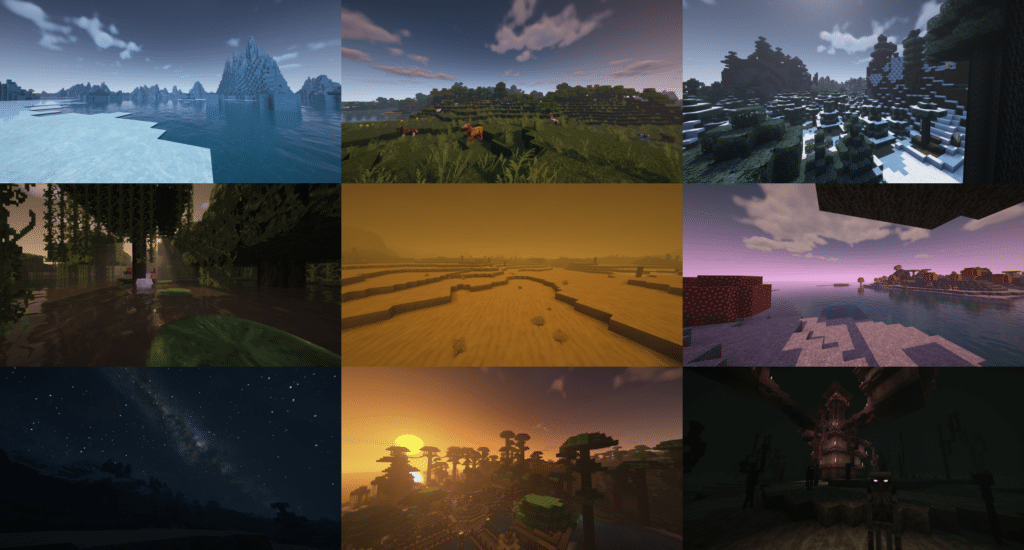 This texture pack was our cup of tea. It's a crisp RPG-themed texture pack with high visual graphics and aesthetics that fit right into the game. You can't pass up this pack if you're a medieval builder.
Somehow the creators have managed to blend comfort with a hint of horror. You'll know what we mean when you catch your first glance at a skeleton or creeper. Furthermore, the pack focuses on highlighting browns, greens, and other earthy tones to create a pack that makes you feel at home. Lastly, for such an impressive pack, it's highly optimized, barely affecting your computer's performance.
Chroma Hills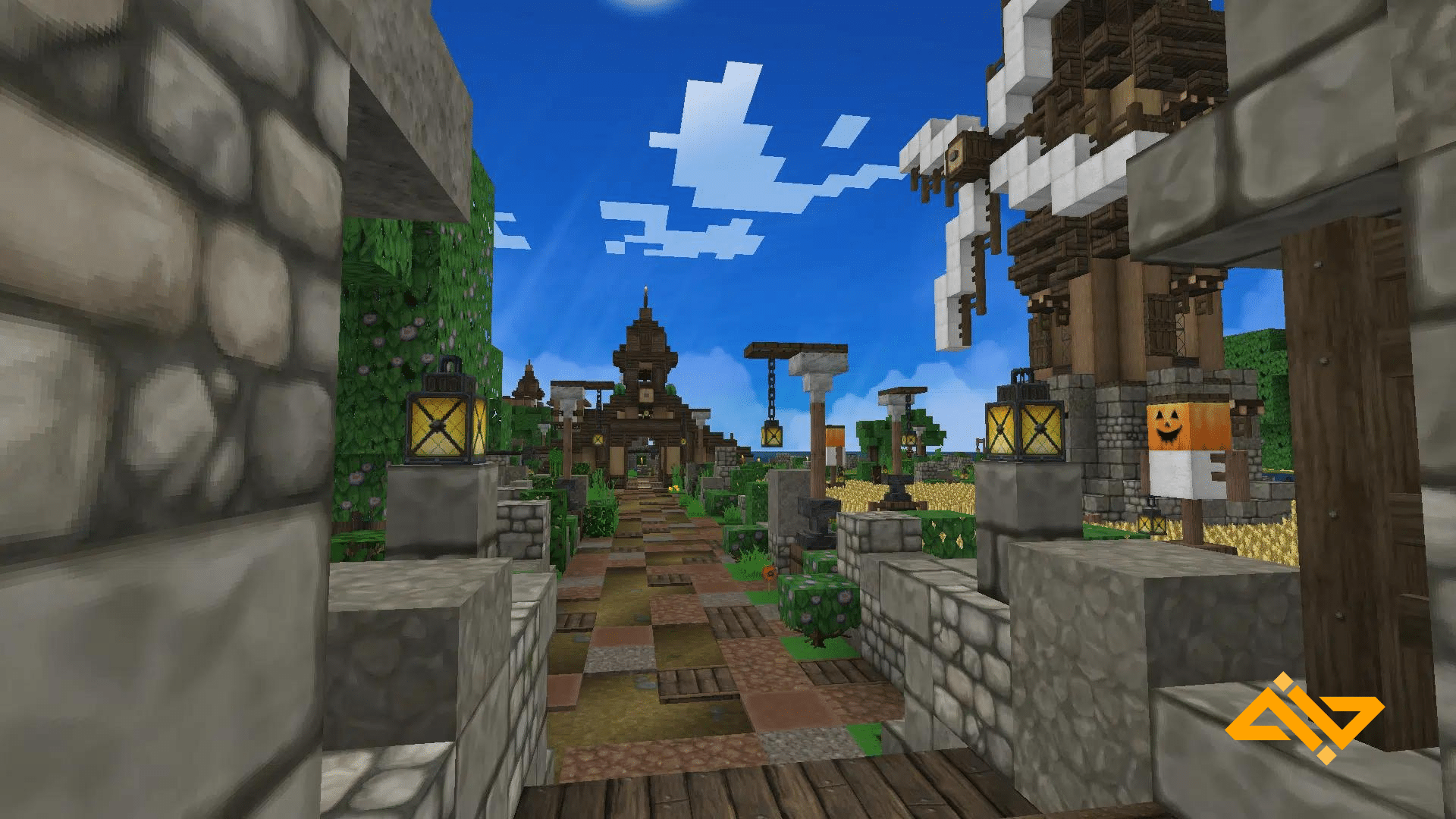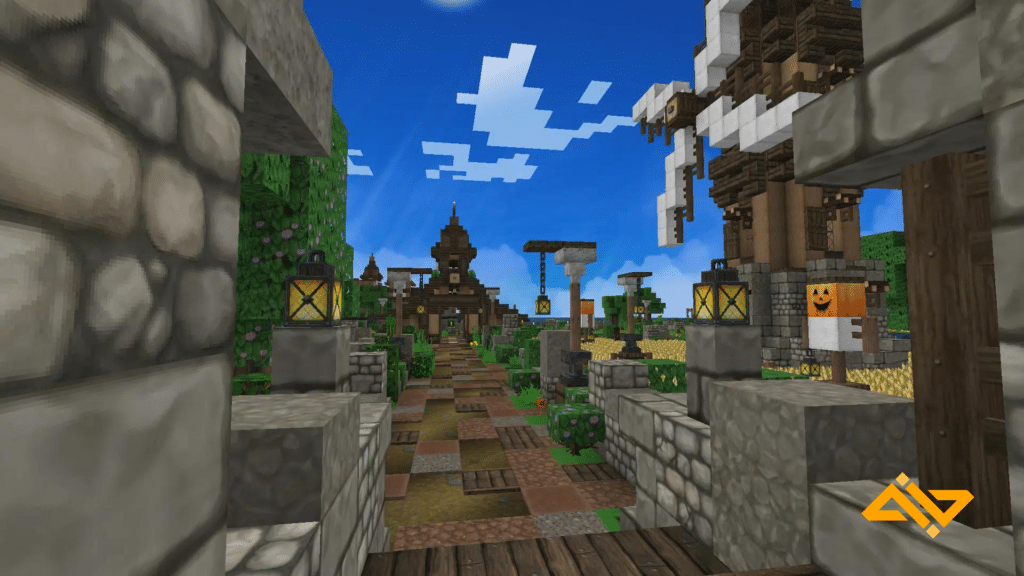 From clouds to pumpkins, Chroma Hills pays attention to every detail. The creator SycloneSJS has worked on this pack since 2012, so there's no wonder that each block has immense detail. As an RPG-styled texture pack, it's perfect for all Minecrafters – builders and survivalists. In fact, you should try this texture pack when testing out these seeds!
While the pack is lower on the list, it's still a solid option for those looking to play in a medieval-styled world.
Tooniverse – Minecraft Texture Pack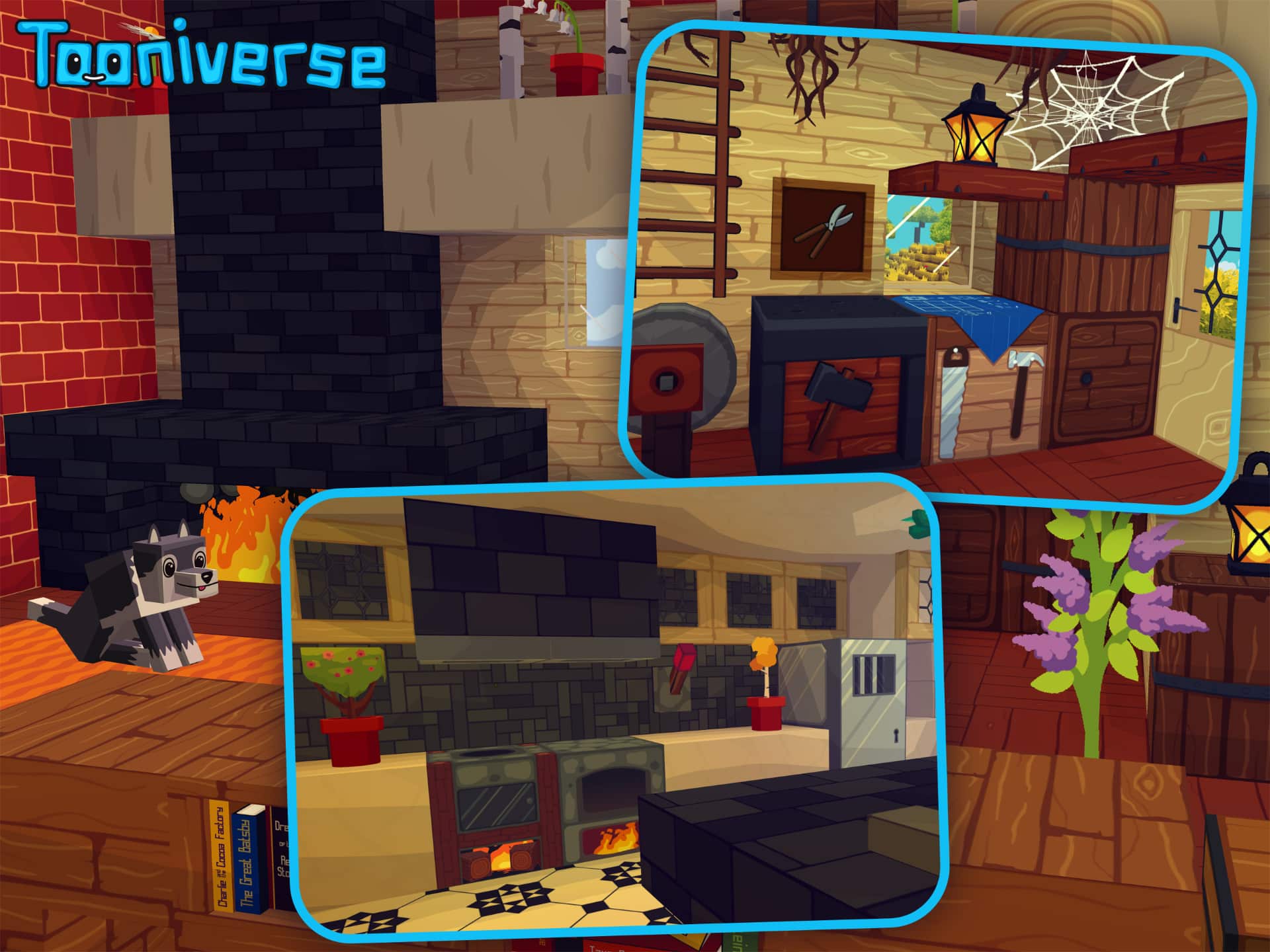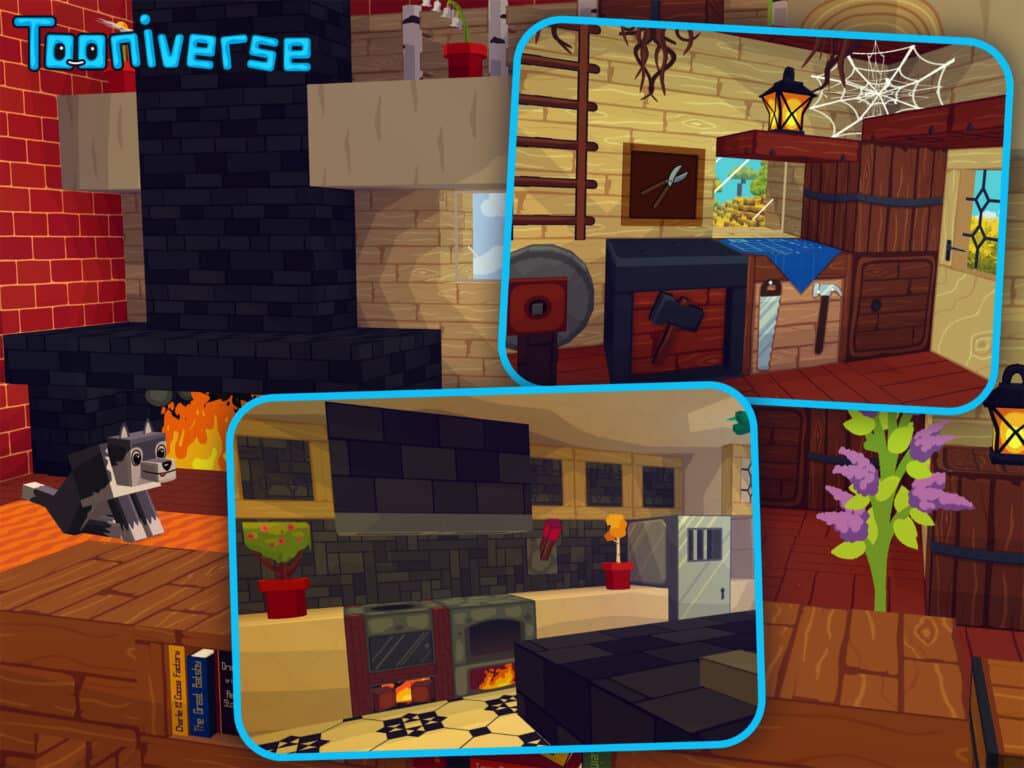 This texture pack caught our attention almost immediately. The amount of redesign and detail that went into this pack is breathtaking. It makes Minecraft look like a cartoon, changing everything from flowers to the sun itself. It smooths over blocks, removing the details from the Vanilla textures. Trees look great, and villagers now have cute details.
The best part? It's not a resource hog. If this style is your cup of tea, we can't recommend it more!
Wolfhound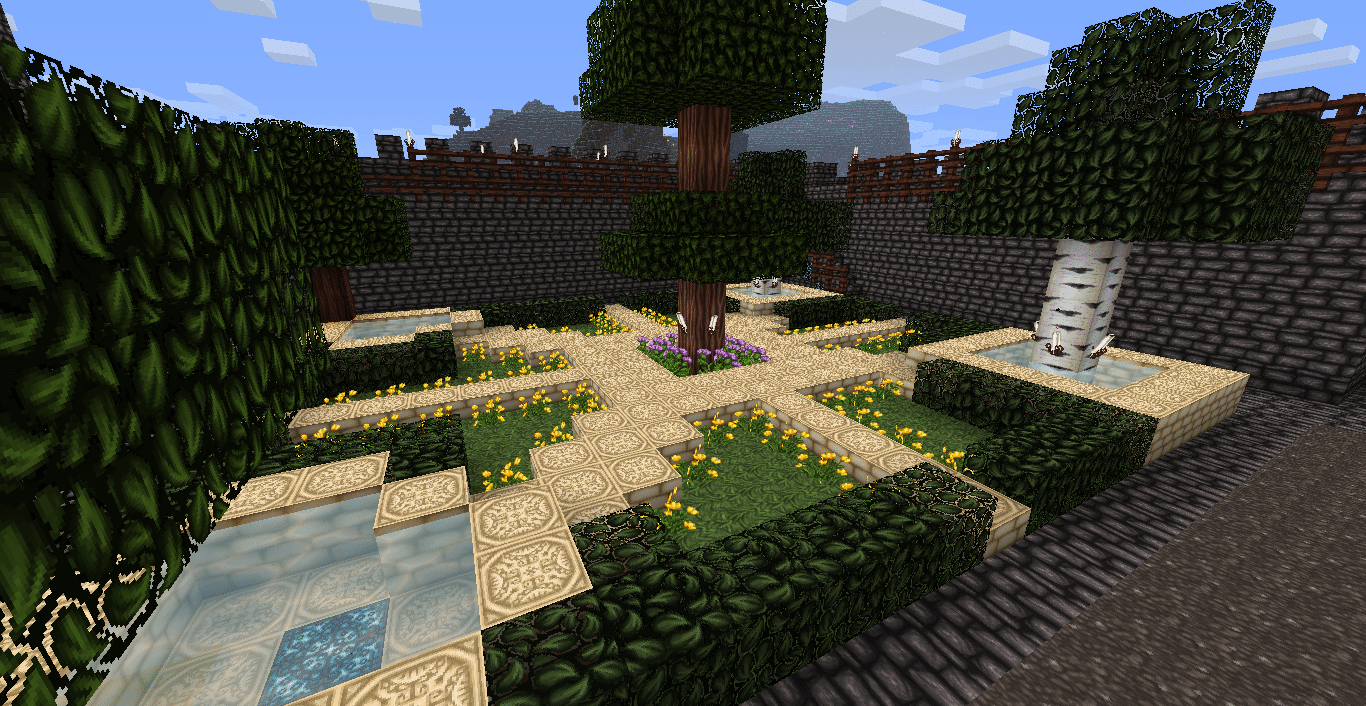 Wolfhound is an RPG-themed Minecraft texture pack that comes with six different variations. These include Asian, fantasy, fairy, dungeon, and heavenly textures variations. It's the dream texture pack for all your roleplaying needs, ensuring the world matches the theme of your game.
The pack enhances details and adds a visual enhancement that really impressed us. We also appreciate the pack's creators' time to make playing in the dark more enjoyable. It's not too dark, and there isn't a decrease in visual brightness, which many other texture packs don't consider.
How to Install Minecraft Texture Packs
If you like a Minecraft texture pack on our list, follow the link to download the file. It'll download as a .zip file. However, you won't need to extract the file, so you can leave it as is.
Next, launch your Minecraft game. Select 'Options' and then 'Resource Packs' on your homepage. Like we said above, 'resource packs' is just a new name; there's no difference between the two.
Next, open the resource packs folder. A window will pop up, and you'll need to drag the .zip file into this folder. Click done, and it'll return you to a screen with two columns. All active resource packs will be on the right, while available ones will be on the left.
Lastly, click the little arrow that appears over the texture pack icon in the left column. You'll see the pack switch over to the right. When you click done, the red Mojang loading screen will pop up. After, you'll be able to experience your Minecraft worlds in a whole new texture.
Texture Packs vs Resource Packs – What's the Difference?
Texture packs used to be a way of changing the appearance of the game. However, as the game advanced, resource packs were introduced, which replaced the idea of texture packs. Nowadays, texture packs are resource packs that only change the textures of existing blocks.
Resource packs, however, provide the benefits of a texture pack and more. These packs give players more control over Minecraft, adding animations, textures, default sounds, and languages. Resource packs are almost like miniature mods that don't need mod loaders.
Final Thoughts
Those are our top 15 best Minecraft texture packs for 2023 (so far). But, of course, plenty of texture packs are out there, and each player will have their own preferences. As they say, beauty is in the eye of the beholder.
As 2023 progresses, we'll watch for new texture packs that emerge and gain interest. Follow us on Twitter to stay up to date with any new texture packs we may find.
If you have any Minecraft texture packs you think we should try out, let us know in the comments below.