Minecraft 1.18 update is finally here! This version has so much potential for new, exciting playthroughs by introducing groundbreaking changes to the game, like new biomes and how world generations work. Even so, we know that many players are wondering whether their favourite mods are compatible with the latest release. You can browse our list of the ten best mods for Minecraft 1.18 that have an incredibly positive reputation within the community, and you can install them right now!
Just Enough Items (JEI)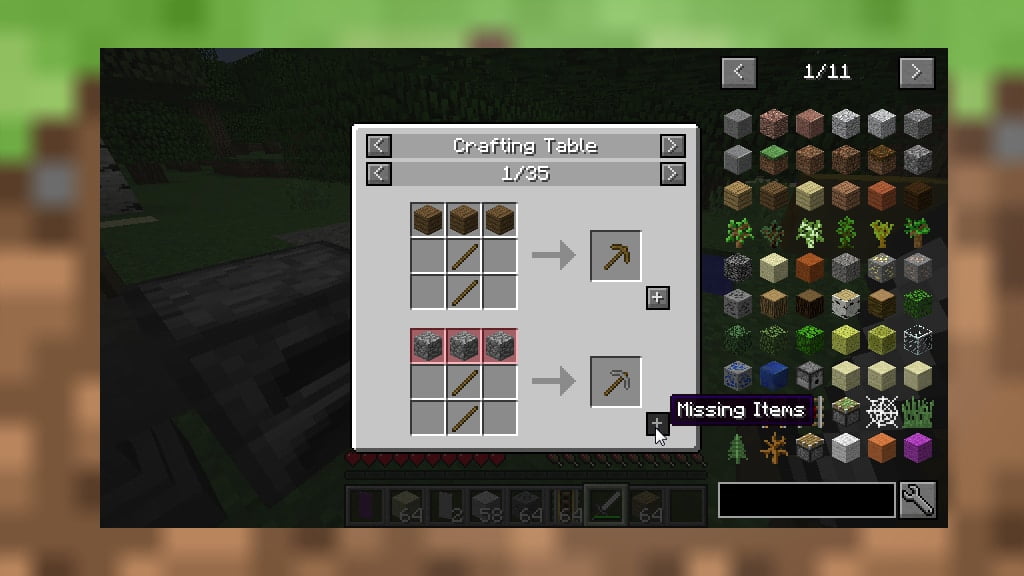 There's a good reason Just Enough Items is one of the most downloaded mods in Curse Forge. In case you've never heard of this mod, JEI lets you view recipes and items at a sidebar you can access when opening your inventory. With such a simple yet practical addition, it must go into your list of essential Minecraft 1.18 mods, especially if you're planning to add more items and entities into your game. The team behind JEI is constantly working hard to keep their mod as stable and performance-effective as possible, and we've so happy to inform you that you can use it even in 1.18.1 worlds!
Waystones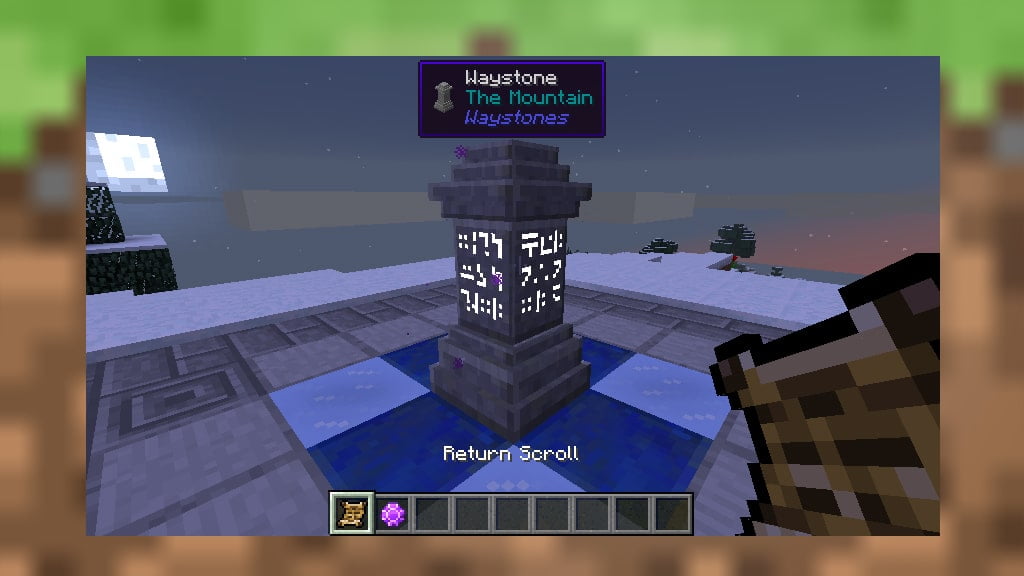 Waystones is an excellent way to move around your Minecraft world in a mere second. These mysterious stones will spawn naturally, or you can craft your own and place them in the ground. Right-clicking the block for the first time will unlock the way stone for teleporting and will also prompt you to set a name for it. Besides, you can also teleport between way stones by using a one-time use Warp Scroll or a rechargeable Warp Stone. If you plan to create a multiplayer server to play with your friends, it's one of the best mods for Minecraft 1.18 that you can include for everyone's convenience!
Related: Add some splash of magic and mystery to your world with one of the 20 Best Minecraft Magic Mods we've compiled for you!
MrCrayfish's Furniture Mod
If you're the type of player who enjoys decorating their homes, MrCrayfish' Furniture is undoubtedly a must-have addition to your Minecraft mods 1.18 list. As its names suggest, you're adding a whole bunch of furniture, appliances and home items that will upgrade your base in an instant. The coolest thing about this mod is that it includes support for Giphy URLs to replace the GIF playing in the TV block for a fully customizable experience. Given how it has only been a few days since 1.18's official release, be prepared to back up your world in case you encounter a nasty bug!
Related: Why not try to upgrade your base with one of the 10 Best Minecraft Interior Design Ideas? The inside can look just as good as the outside!
Iron Chests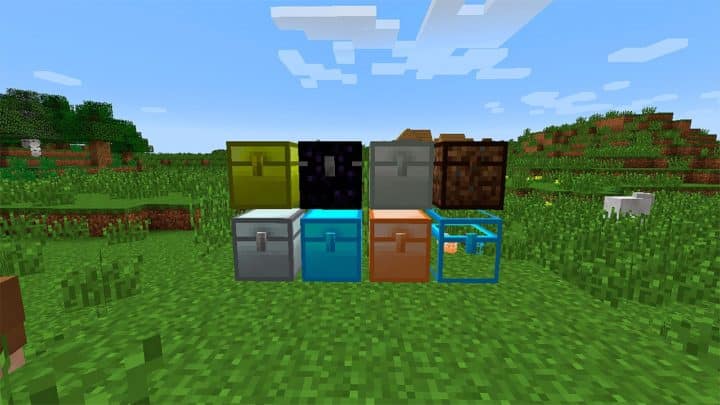 Sometimes it takes forever to organize your chests, and we all would love to spend that time doing literally anything else. For that, we suggest Iron Chests. As we've seen in our storage mods list, Iron Chests introduces tier improvements to expand your chest into Gold, Diamond, Crystal, and Obsidian chests. Of course, the higher the tier, the more slots you get in a single chest. Not only it is a straightforward concept, but it's also one of the best mods for Minecraft 1.18 due to how easier it is to optimize your storage space. You no longer need complex storage systems to keep your loot safe from preying hands!
Xaero's Minimap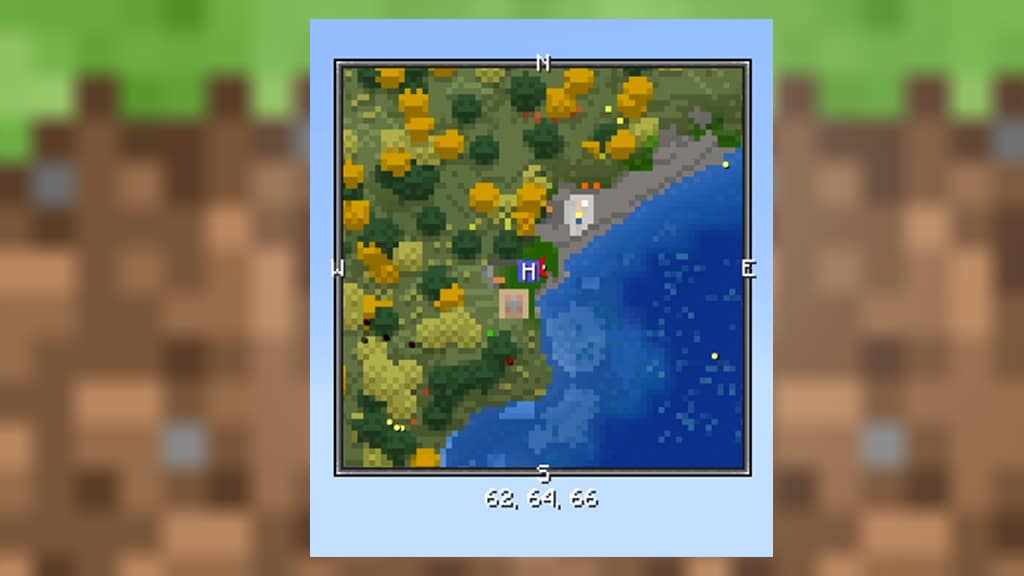 Do you constantly get lost while exploring and don't know where you left your base? Xaero's Minimap is another classic Minecraft mod that adds a minimap into the UI and allows you to keep saved locations and teleport to them (only if your world has cheats enabled. Otherwise, this feature won't work!) With multiple zoom options, custom key binding, and the option to lock north, you can tweak your minimap as you see fit. In addition to all of this, the map can display all mobs and item drops for better surrounding awareness, as well as underground cave systems. Many players cannot start playing Minecraft without having Xaero's Minimap installed, so we're glad to see it updated for 1.18.
Alex's Mobs
New mobs are always big news within the Minecraft community, but sometimes you just need to add some more. The following mod available for Minecraft 1.18 adds 61 mobs in total, with a combination of real-life animals and fictional creatures with unique mechanics and drops. Their design fits the Minecraft aesthetic perfectly! When spawning for the first time after installing Alex's Mobs, you will obtain the Animal Dictionary that acts as a basic guide and documentation for each new mob. Don't forget to download and install Citadel if you're planning to have Alex's Mobs!
More Villagers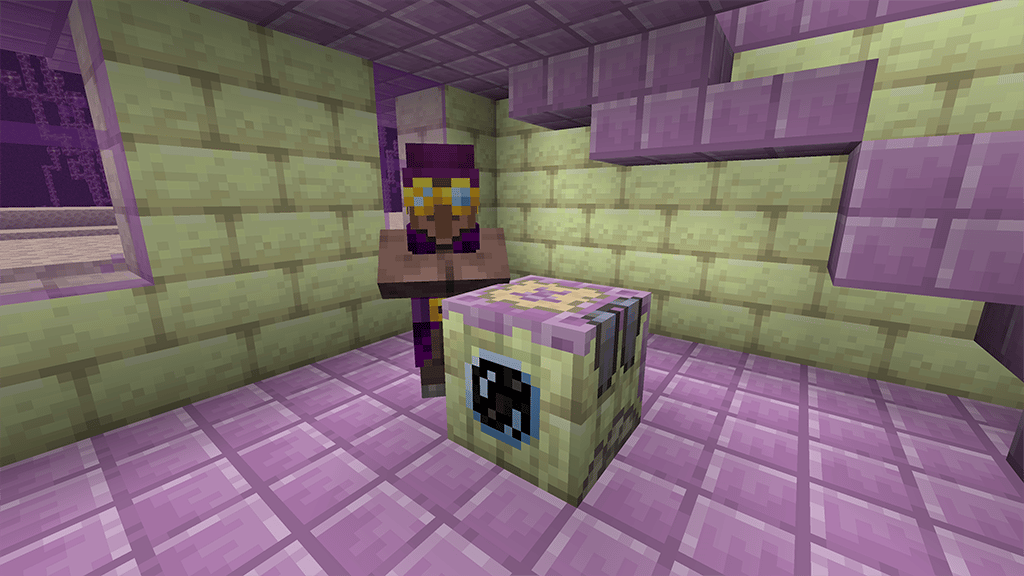 Villagers are an excellent way to obtain rare resources by trading emeralds. However, there's untapped potential to broaden their utility, and one of the best Minecraft 1.18 mods for this is More Villagers. This mod introduces new workstations and jobs that also unlock new trades. Frp, Forestry, gardening, oceanography, to hunting posts, these tweaks will add more life and variety to your Minecraft villages. The good news is that this mod is compatible with several other popular villager mods in its older versions, so we hope the same thing happens for 1.18!
Related: Create breathtaking sights from our 10 Best Minecraft Village Ideas list and create a gigantic settlement for you and your Villagers!
Doggy Talents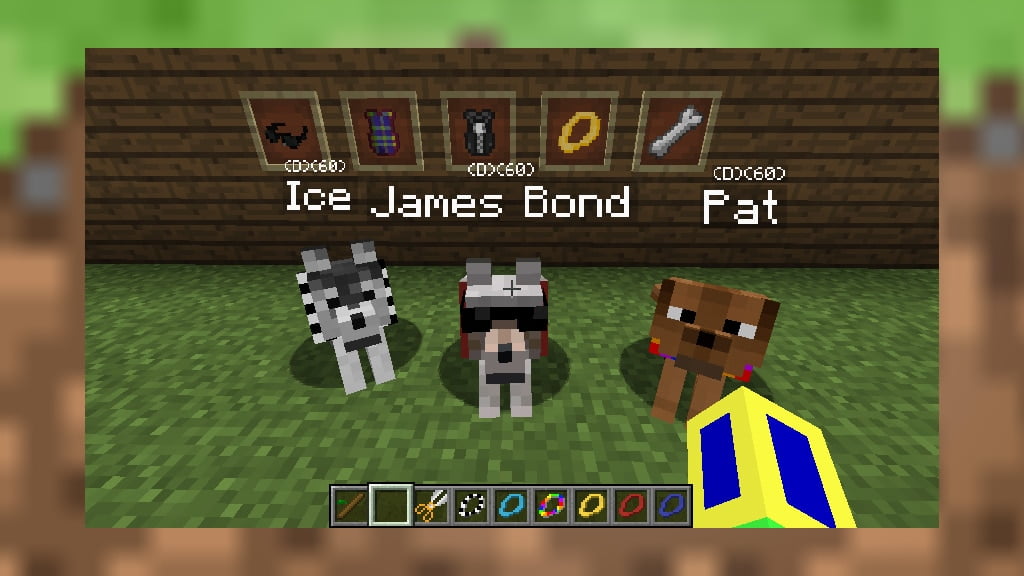 Dogs in Minecraft are some of the best companions you can have by your side while exploring or waiting patiently for you back home. With the updated 1.18 version of Doggy Talents, you can now take proper care of your pet with beds, food bowls, dyeable collars and a new hunger system. You will have plenty of time to experiment with 19 new abilities you can give to your dog and a revamped AI behaviour! The great thing about Doggy talents is that you can add your customized textures to the dogs if you want to add specific designs from other creators.
Client Tweaks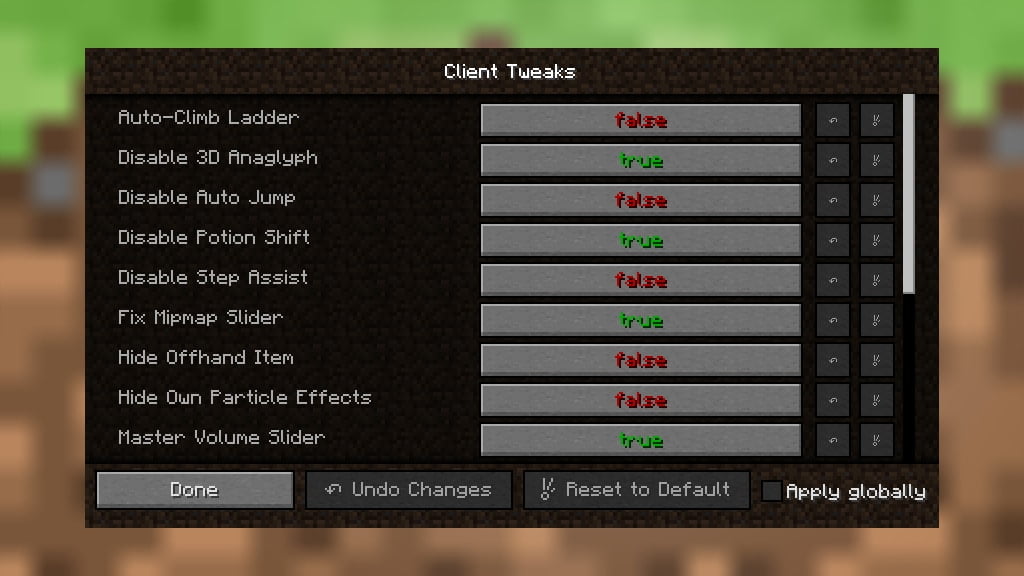 Last but not least, we have the perfect Minecraft mod for 1.18 that adds a bunch of optimizations and tweaks to overhaul the game's quality of life. Most of these features are disabled by default so that you can go and see what fits your preferences. Some of the improvements you can find are as simple as adding the master volume and music volume sliders in the Options screen. If you're using Optifine, you can set the last torch in your offhand as "unplaceable" so that you never ran out of light source by accident. The best things in life are often the most simple, and Client Tweaks is no exception!
Cyclic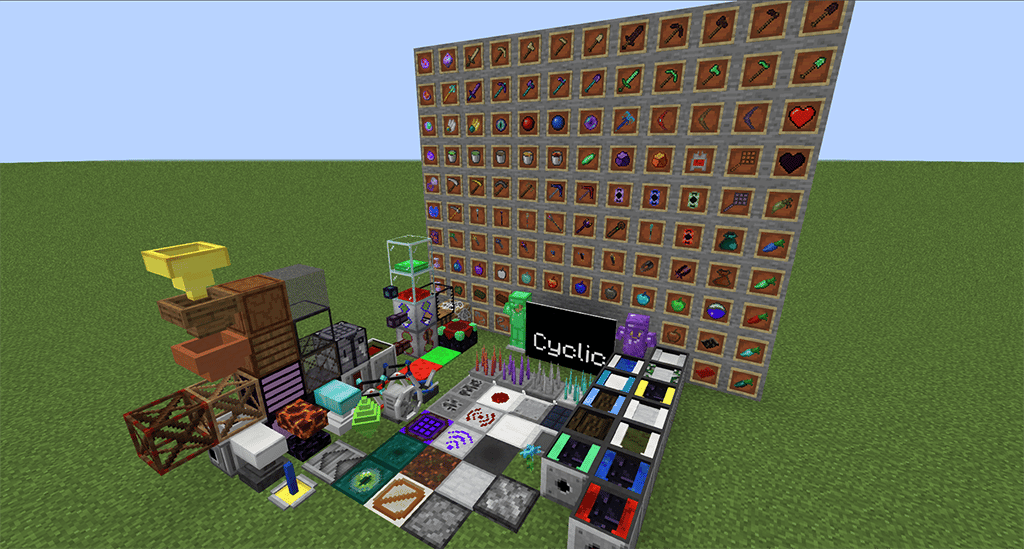 Rather than focusing on a specific area, Cyclic aims to add various unrelated items to improve upon what's already in the vanilla experience. The mod includes pipes, generators and automated repair and enchant systems, among other cool items that will overhaul your Minecraft experience to another level! The creator strongly suggests downloading Patchouli if you want to have a full rundown of everything included in the mod. Otherwise, it's always fun to discover the mod by yourself and get your hands on some useful tools and materials!
We are looking forward to starting a new world in Minecraft 1.18 and seeing all the fantastic new features Mojang has included in this release! All of the showcased creators and teams worked hard to ensure fans could access their mods as soon as possible, and we will always be thankful for their effort! Which one of these entries do you think it's a must-have in your Minecraft world? Is there any other mod you'd love to see updated for 1.18? Let us know in the comments below!