Great news! Mojang has stepped up their game once more with Minecraft's Wild Update, adding even more content to the game we love. Many of us want to jump head first to experience everything first handed, even if the Warden scares us a bit too much!
Here's the place to start if you're looking for the best mods for Minecraft 1.19 to transition into the new release as seamlessly as possible.
While many of the featured mods are only available for Fabric, many creators are working hard to revamp their mods for Forge 1.19, so keep an eye out for future updates!
Update June 9th, 2022: As time passes, more mods are finally compatible with this much-anticipated release. We want to make sure we're only showcasing you the best mods for Minecraft 1.19, so keep an eye out on our list to find the latest additions!
Related: Have you ever wondered the difference between Minecraft Fabric and Forge? Look no further since we've done the research for you!
JourneyMap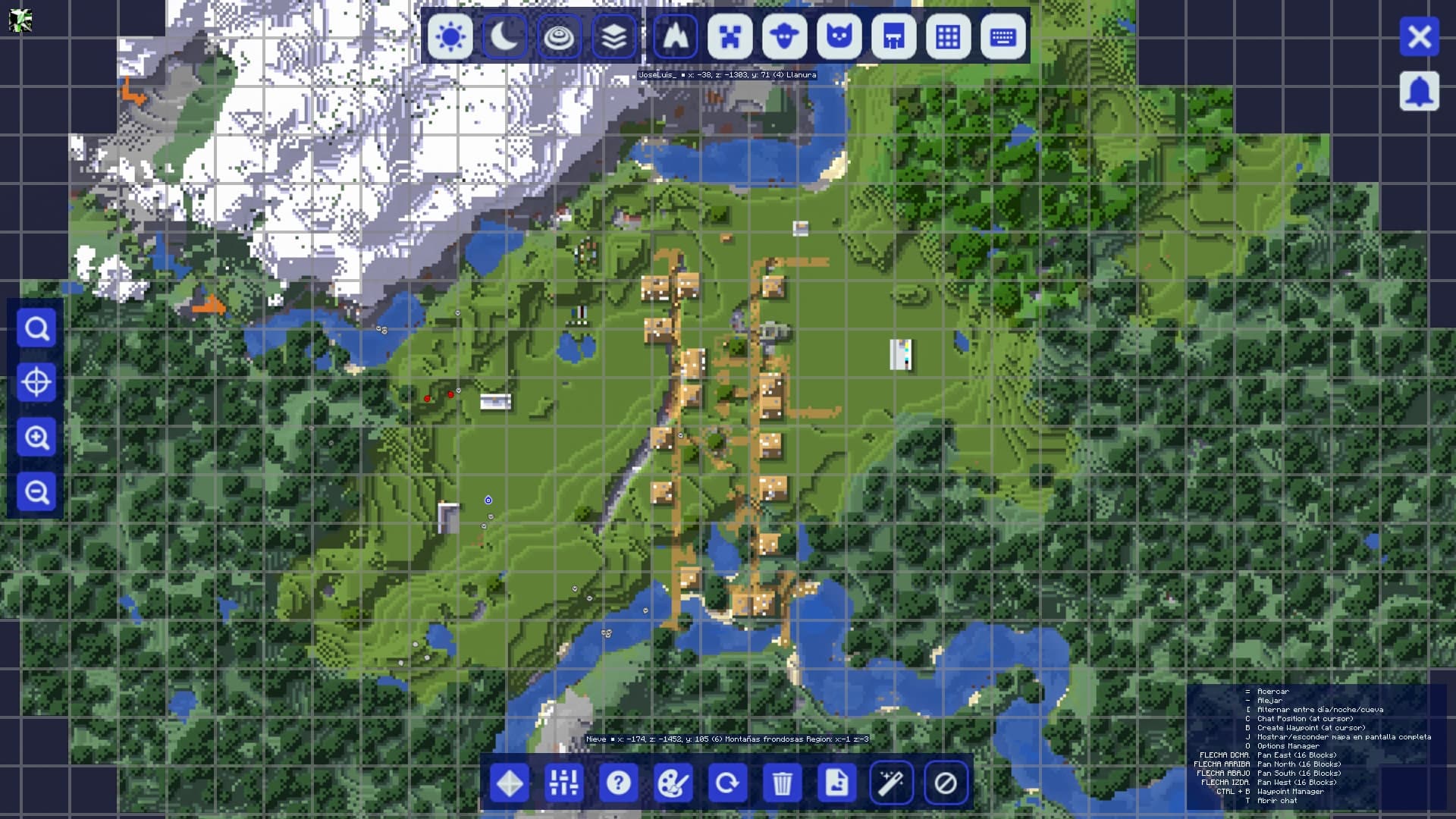 This is arguably one of the best mods for Minecraft 1.19, regardless if you set up a multiplayer world or play by yourself.
JourneyMap will record your world's map in real-time, which you can view through your web browser. It also allows you to view it as an in-game fullscreen map or minimap. Since the new content in Minecraft 1.19 demands a lot of exploration, you may go insane without some guidance.
The team behind JourneyMap has plenty of documentation and resources to help players set up the mod for their servers, including a similar project to generate large map images!
WTHIT
Minecraft 1.19 will expand the game's experience by adding brand-new locations, materials, and blocks. If you add 1.19 mods on top of it, more than one player will get lost! What's the best way to keep track of everything?
WTHIT (also known as What The Hell Is That?) aims to help you identify every single block and item placed, letting you know whether it belongs to the game's vanilla content or mod pack.
The in-game tool tip barely interferes when displaying the block or fluid's information, and you can use it as a client or server mod. It's a must-have for players dealing with dozens or even hundreds of mods!
Xaero's Minimap
If you're the miner getting lost when mining for diamonds or the explorer trying to find rare biomes, another great mapping mod is Xaero's Minimap.
It's a highly configurable mod available for 1.19 to ensure you never lose your base and other points of interest in your Minecraft world. We're so happy to see this essential mod available straight away!
Also: Build one of the 12 Best Minecraft Mob Farms if you want to ensure endless stacks of items and XP for your projects!
Simple Voice Chat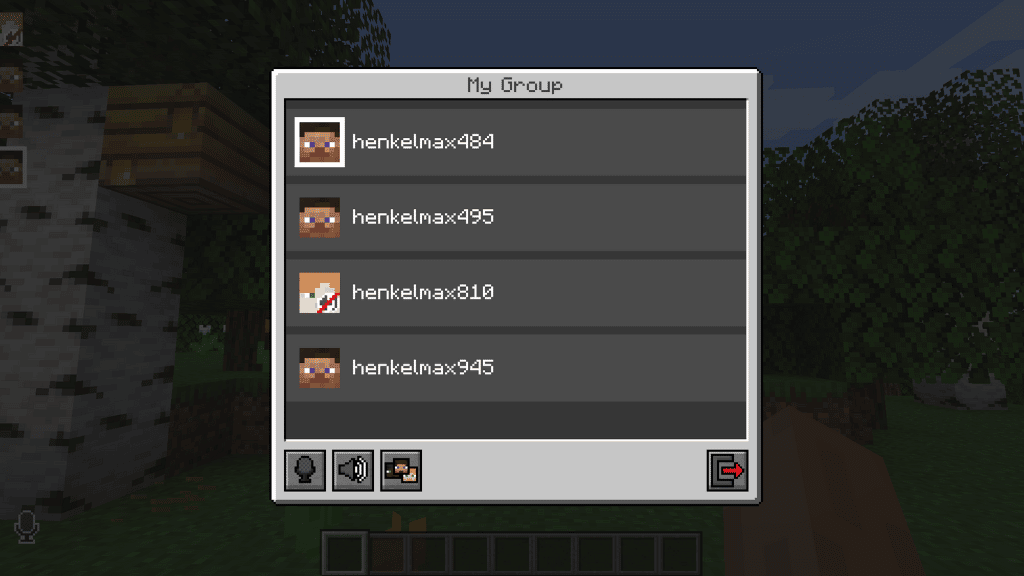 Let's face it, maybe you already use Discord when playing Minecraft with friends. But we believe that using Simple Voice Chat will make the multiplayer experience even more immersive than before.
You can choose between push-to-talk or voice activation, and you can also create password-protected group chats when setting up a public server.
Whether you're planning on recording your play sessions or interacting with other players in a different way, Simple Voice Chat should be part of your 1.19 mods list to try out!
Related: Set up a server with any of the Best Minecraft Server Hosting Providers and jump into Minecraft 1.19 with friends today!
Biomes O'Plenty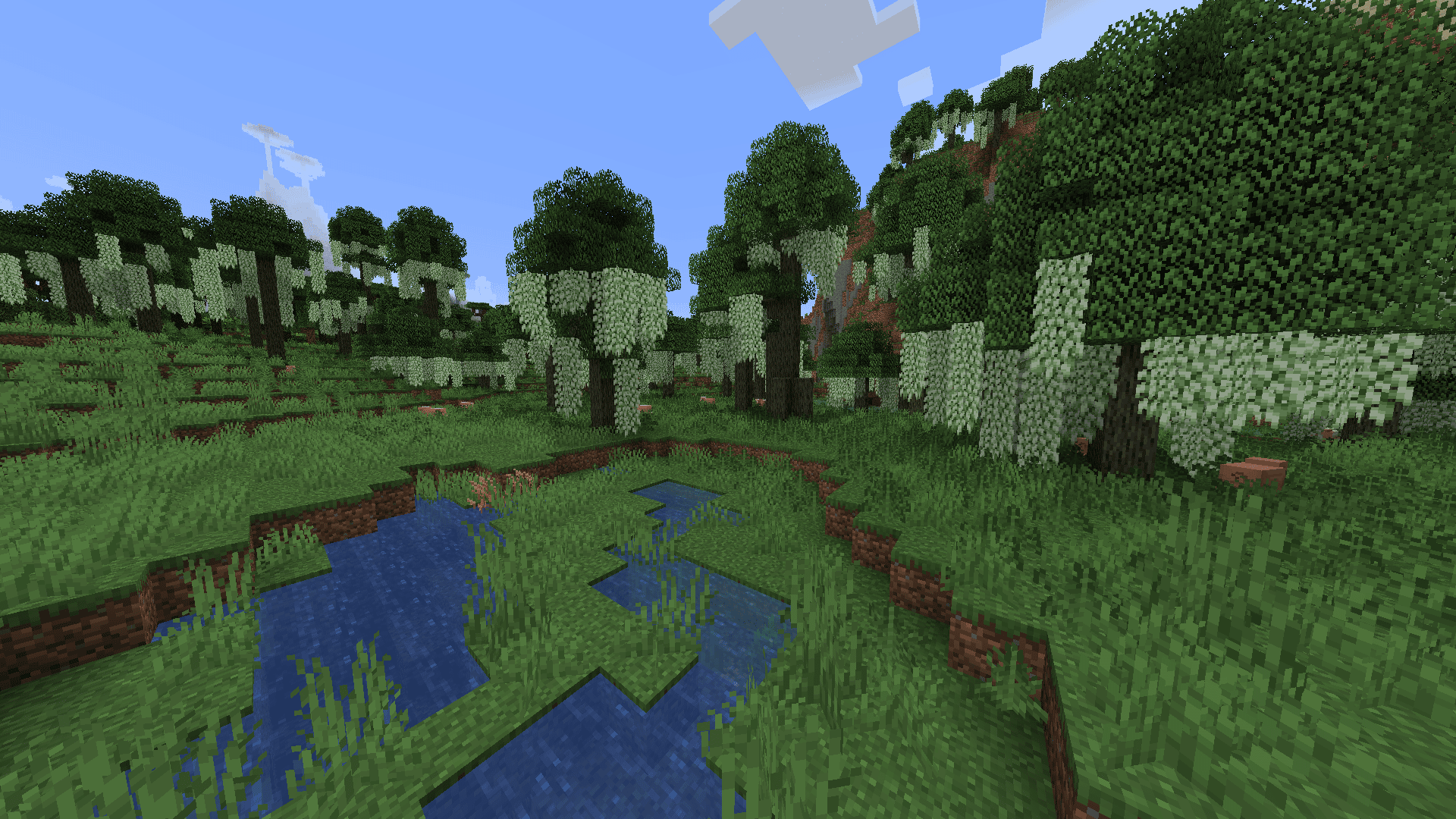 We're all excited to experience the Deep Dark and Mangrove Swamp, but there's always room for improvement. Biomes O'Plenty is a must-have in your Minecraft 1.19 mods list, adding more than 50 biomes with unique vegetation and blocks.
This mod has been going strong for almost eight years, and we're so glad to see it available for the Wild Update! Don't forget to install TerraBlender if you want to have Biomes O'Plenty in your Minecraft world.
Extra Alchemy
When exploring the Deep End it's not a good idea to run out of torches or Night Vision potions. The best Minecraft mod for 1.19 for adding new items and improving the potion crafting experience is Extra Alchemy.
The new potion bag and vials are excellent for carrying around all your new concoctions, all of them available in their splash, lingering and arrow variants. Some of these potions can also get enhancements from Glowstone or Redstone, so get ready to experiment!
Another interesting item in Extra Alchemy is potion rings, which will apply the respective concoction's effects over time. Don't hesitate in configuring the mod for 1.19 as you please!
Note that Extra Alchemy's only available for Fabric and there are no plans for porting it to Forge.
Inventory HUD+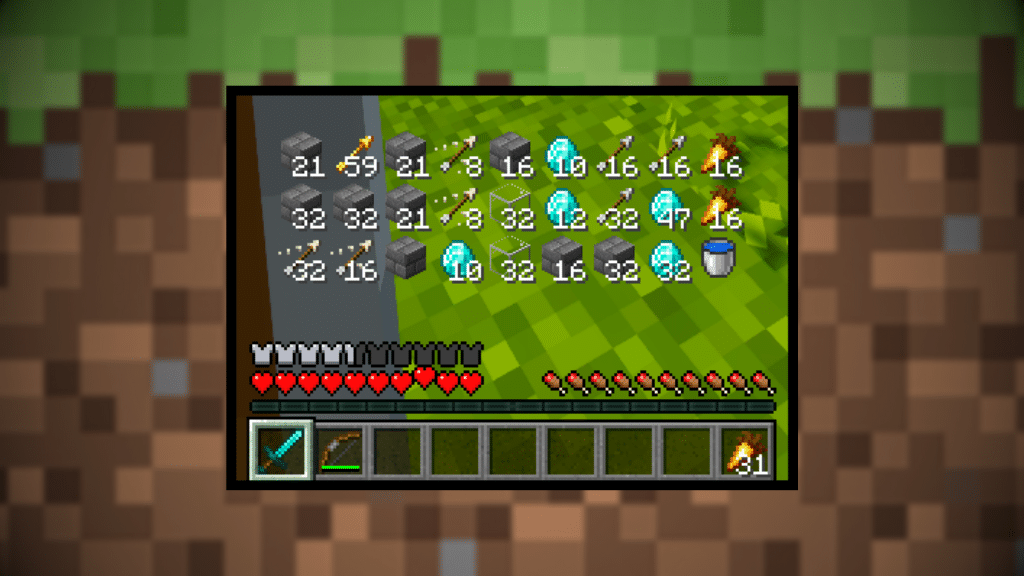 Have you ever felt you need to constantly switch around your inventory and toolbar to check vital information about your character?
With Inventory HUD+ as part of your Minecraft 1.19 mods list, you can have all you need displaying on-screen without interfering with the overall experience.
You can now display your entire inventory at a glance, show active potion effects with a timer, your equipment's durability, and much more! Inventory HUD+ lets you configure everything as you see fit, and you can even change each HUD's position by dragging and dropping them.
Enchantment Descriptions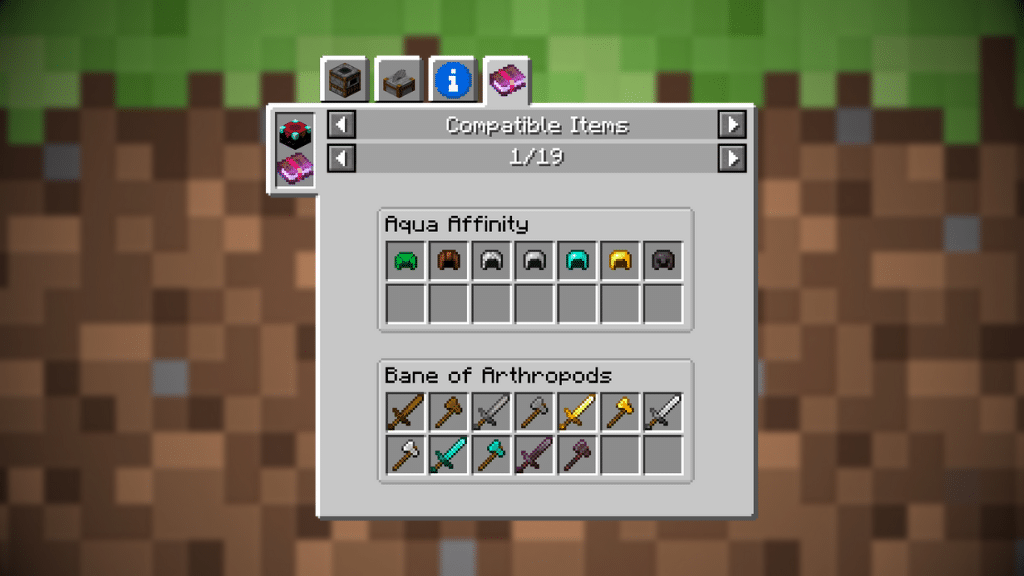 Even veteran players have a hard time remembering each enchantment's effects, and we don't blame them.
Enchantment Descriptions does just as the name implies by including a brief description when hovering on top of the Enchanted Book.
The mod will also help you identify modded enchantments, making the entire process of finding the right ones for your gear and weapons much easier.
It's one of the best Minecraft mods for 1.19 given how unintrusive and useful it is for any player!
Spirit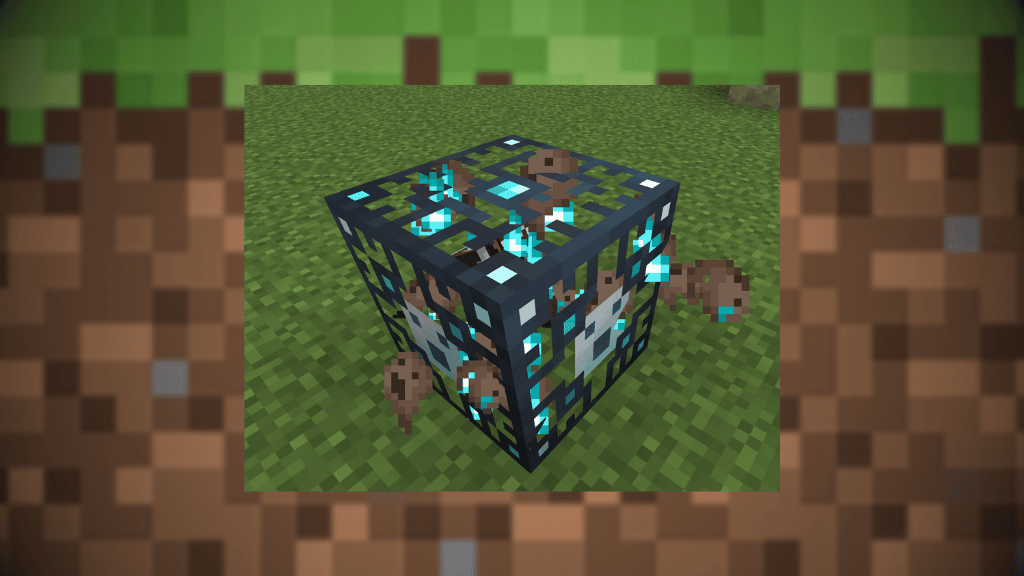 Do you remember the Soul Shards mod for Forge? Spirit is the Fabric counterpart offering a similar concept, allowing players to create crystals and capture mob souls.
These can later be used with soul cages to spawn mobs, improving its spawn rate depending on how many mobs you've killed.
If you're tired of breeding your farm animals or you're trying to create an easier farm mob, Spirit is one of the best Minecraft mods for 1.19 to download and play around with.
Also: Do you need a better way to manage all your mods? Check out our list of the 10 Best Minecraft Launchers and find the perfect one for your needs!
Simply Light
Many of us are super excited to build with the new mud blocks, but Minecraft still lacks more lighting options for our building projects.
Here's where Simply Light comes to fill the void, offering new Redstone lamps, fixtures, and lamp posts to replace torches as your go-to light source.
If you're looking to optimize your Minecraft 1.19 mods list to avoid performance issues, Simply Light is perfect for this purpose since these blocks come with no tile entities or particles involved.
You're in Grave Danger
Dying in Minecraft can become a pain if you've lost all your precious items to lava or other hazards.
You're In Grave Danger features graves spawning at your death's location holding all your items. These graves will have the player's name and the character's head marking the spot.
The mod's author has been working hard since the first snapshots for the Wild Update, so we're happy to inform you how flawlessly it works!
One of the biggest advantages of this Minecraft 1.19 mod is its highly configurable settings, meaning that you can tweak every single feature to your linking.
BetterNether
The Nether has always been a dangerous and exciting realm to explore. When installing BetterNether for Minecraft 1.19, going through that portal has never been more nerve-wracking!
The mod completely overhauls the experience with all-around brand-new content: new biomes, scary mobs, exclusive food and items, and even randomly generated structures.
Whether you're on the search for the dangerous Naga or trying to gather the unique materials, any player can enjoy BetterNether for Minecraft 1.19.
Goblin Traders
Goblin Traders is a mod created by MrCrayfish featuring these small creatures spawning at random in the Overworld and Nether offering unique trades.
While the original Forge version isn't available yet for 1.19, RobertHatterson asked for permission to port Goblin Traders to Fabric.
What does this have to do with the best mods for Minecraft 1.19?
Fabric mods are easier to port to newer versions, meaning that you can have these curious and special creatures with the Wild Update now!
Expanded Storage
It's time to organize your loot without overwhelming your inventory with Expanded Storage.
This Minecraft 1.19 mod will help you organize your storage in much more efficient ways since it features new types of chests that allow you to stack them horizontally or vertically.
Just to give you a glimpse into this storage mod, the Obsidian chest can store 108 stacks and it's also resistant to explosions. However, you'll need to go through all the other upgrades to craft it!
More Axolotl Variants
We may be biased, but Minecraft's axolotls are one of our favorite mobs included in the past releases. The Wild Update does include new mobs like the frog and allay, but axolotls still have a special place in our hearts.
Knowing that we're not alone in this, More Axolotl Variants features 9 color variations for this mob, including a Skulk and Glowing Axolotl. If you want to unlock the more special variants, get ready to crossbreed your axolotls! We know that it's a pretty small Minecraft 1.19 mod but it adds so much personality to these beautiful creatures!
We're so excited to experience the full Minecraft 1.19 experience ourselves. We will let you know if any of us has to play with the lights on when exploring the Deep End!
What are your thoughts on our featured mods? Is there any mod you'd love to see updated for 1.19? Let us know in the comments below, and thank you for reading!