Are you in the market for the best mouse for drag clicking? If so, then you've probably heard about how learning to drag click can give you a competitive edge in Minecraft and other games where a high CPS (clicks per second) rate is crucial.
In simple terms, drag clicking is a technique wherein you push and drag your finger across the left or right main mouse button. The friction between your finger and the surface of the button creates vibrations that register an insane amount of clicks per second (as much as 60 CPS). This is considerably more than the average gamer (6.1 CPS). As you might imagine, this can help you land more hits against opponents in Minecraft PVP.
If you want to learn how to drag click, check out our comprehensive guide to drag clicking. That said, you should know that not all mice are suitable for drag-clicking. A good candidate needs two things – a matte, grippy surface and a set of durable switches to withstand the stress of drag clicking.
To this end, we've done some research on your options for some of the best drag clicking mice in Minecraft. If that's not your thing, check out the best shooter mice instead. Let's get right to it!
Roccat Kone AIMO Remastered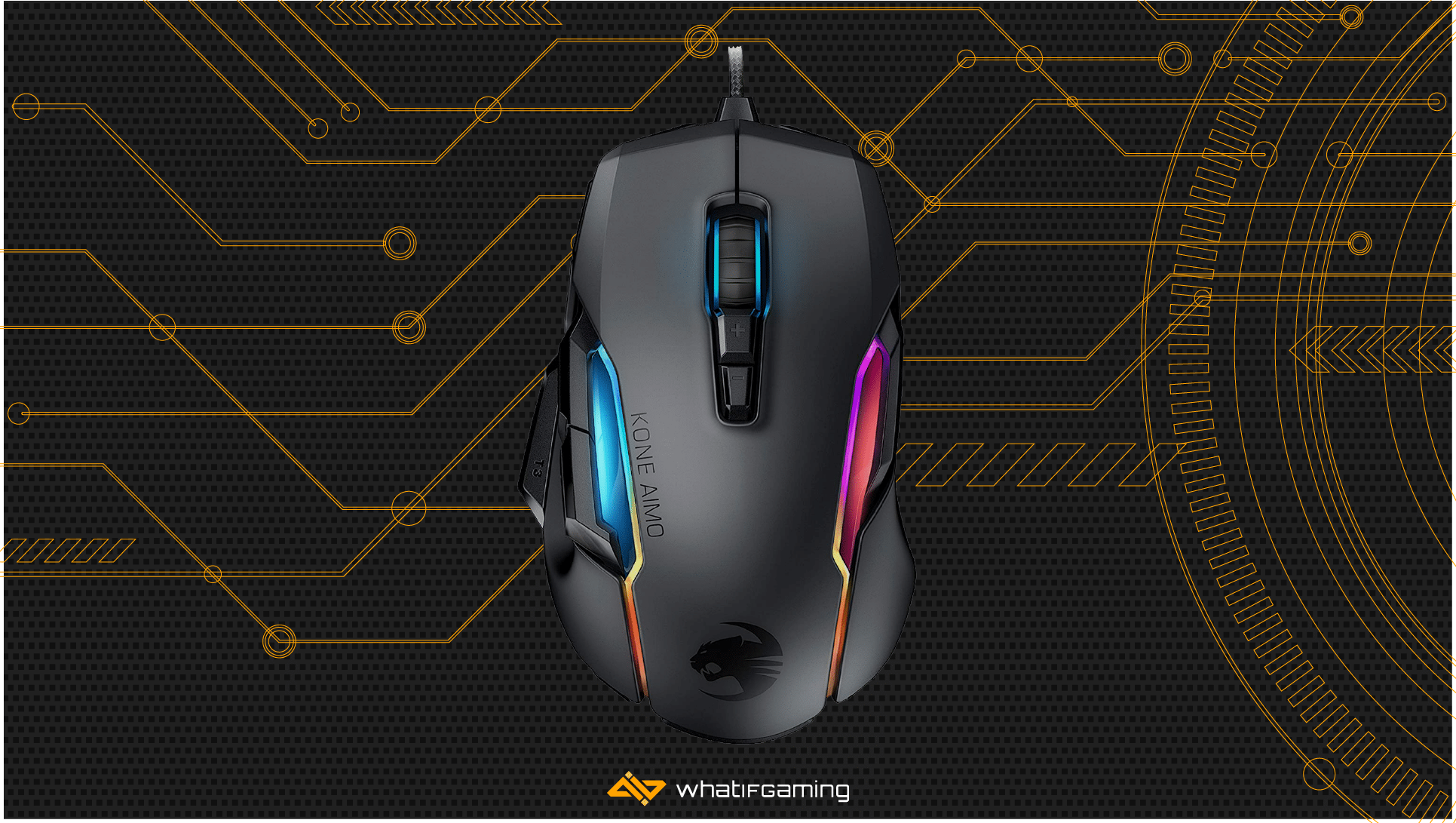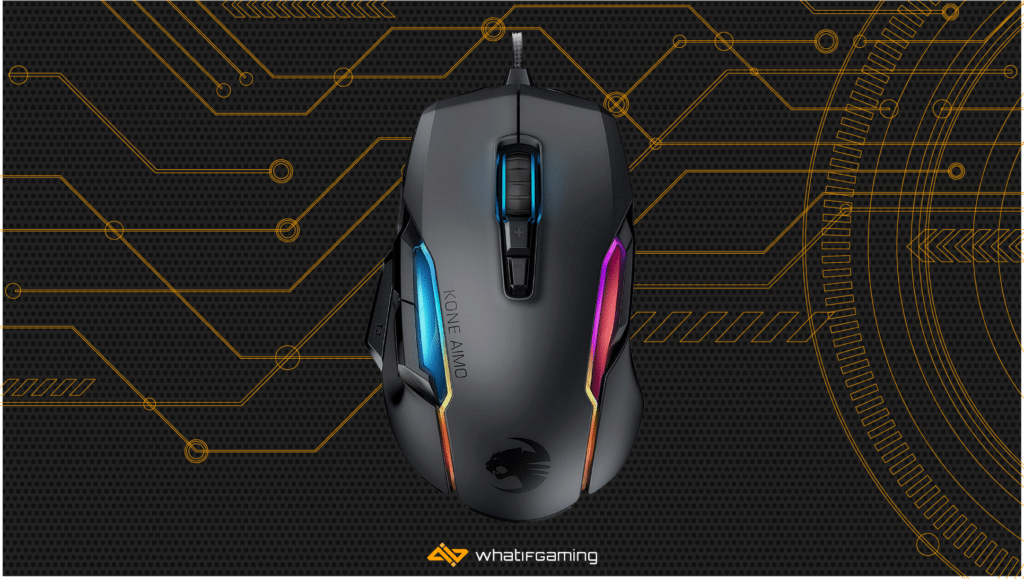 ROCCAT Kone AIMO Remastered
Weight: 130g | Buttons: 10 | Sensor: Roccat Owl-Eye| DPI: 12,000 | Connection type: Wired | Ambidextrous: No
Pros:
Great design

Best for drag clicking

Drag-Free Cord
First on our list is the KONE AIMO Gaming Mouse by ROCCAT. Note that we're referring to the remastered version and not the original. This is because the latter lacks the textured grip surface essential for drag clicking.
If you follow some of the most popular players on Minecraft PVP like Lebbyy and SSanti, then you would know that it's one of their favorite mice to use for their gaming sessions, and for good reason. For one thing, the KONE AIMO is relatively large for a gaming mouse (4.92 x 3.35 x 1.57 inches). This gives it excellent stability and control, especially for gamers with big hands.
With the KONE AIMO, gamers who are into drag clicking can get up to 60 CPS. This depends on their skill level, although its robust design and grippy surface will certainly help. Of course, it also helps that it features a futuristic design with plenty of RGB lighting. These are qualities that are sure to appeal to gamers everywhere. Not only is this mouse perfect for drag clicking but it's also been rated an excellent mouse for CS:GO.
The ROCCAT KONE AIMO uses optical switches with no mechanical components. This makes it a lot more durable compared to traditional mouse switches. Optical switches don't rely on physical contacts to transmit electric signals — perfect for drag clicking.
While relatively expensive, most avid gamers will agree that it's well worth the cost, particularly if you're looking for a gaming mouse that's tough and offers the most potential in terms of CPS count.
Glorious Model O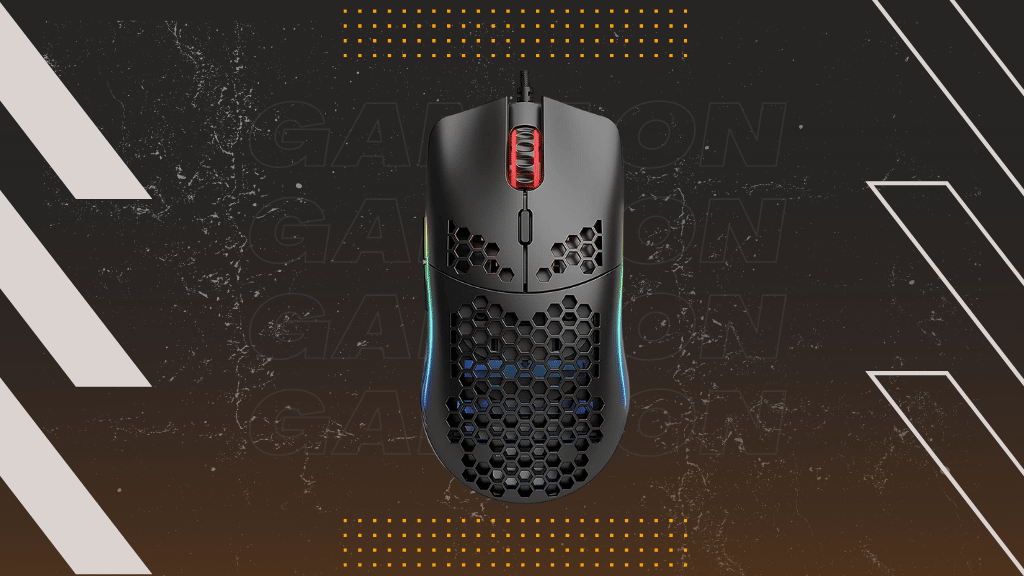 Glorious Model O
Weight: 67g | Buttons: 6 | Sensor: Pixart PMW 3360 | DPI: 12,000 | Connection type: Wired | Ambidextrous: Yes
Pros:
Lightweight and responsive despite cable

Great for lefties

Comes in several impactful material choices
Cons:
Companion software is a memory hog
The Glorious Model O Gaming Mouse is another strong contender for the title of the best mouse for drag clicking, and it's easy to see why. It offers just about everything that you could need. A matte textured surface and durable Omron mechanical switches rated for 20 million clicks. Plus, its distinctive honeycomb shell design not only makes the mouse lighter (67 grams) but it's also eye candy for many gamers looking to spruce up their gaming setup.
In terms of price, the Glorious Model O gaming mouse sells for around $70. This makes it a good choice for gamers looking for something out of the ordinary without breaking the bank. That said, there's a wireless version of the Glorious Model O gaming mouse which is great for games like Valorant.
As for performance, the Glorious Model O offers up to 20 CPS depending on how skilled you are at drag clicking. That might seem unimpressive compared to most other gaming mice on this list. However, that's still remarkable, considering that most gamers only have an average CPS of 6.1 using an ordinary mouse.
If you don't mind the added cost, you may want to opt for the wireless version for more CPS. After all, it's easier to drag click when there's no wire cluttering your setup. That said, I've seen videos of gamers reaching as much as 127 CPS using the wireless Glorious Model O.
Regardless of which version you've set your eyes on, make sure that you only get the ones with a matte surface. This is because you can't drag click on a mouse with a glossy surface.
ROCCAT Kain 100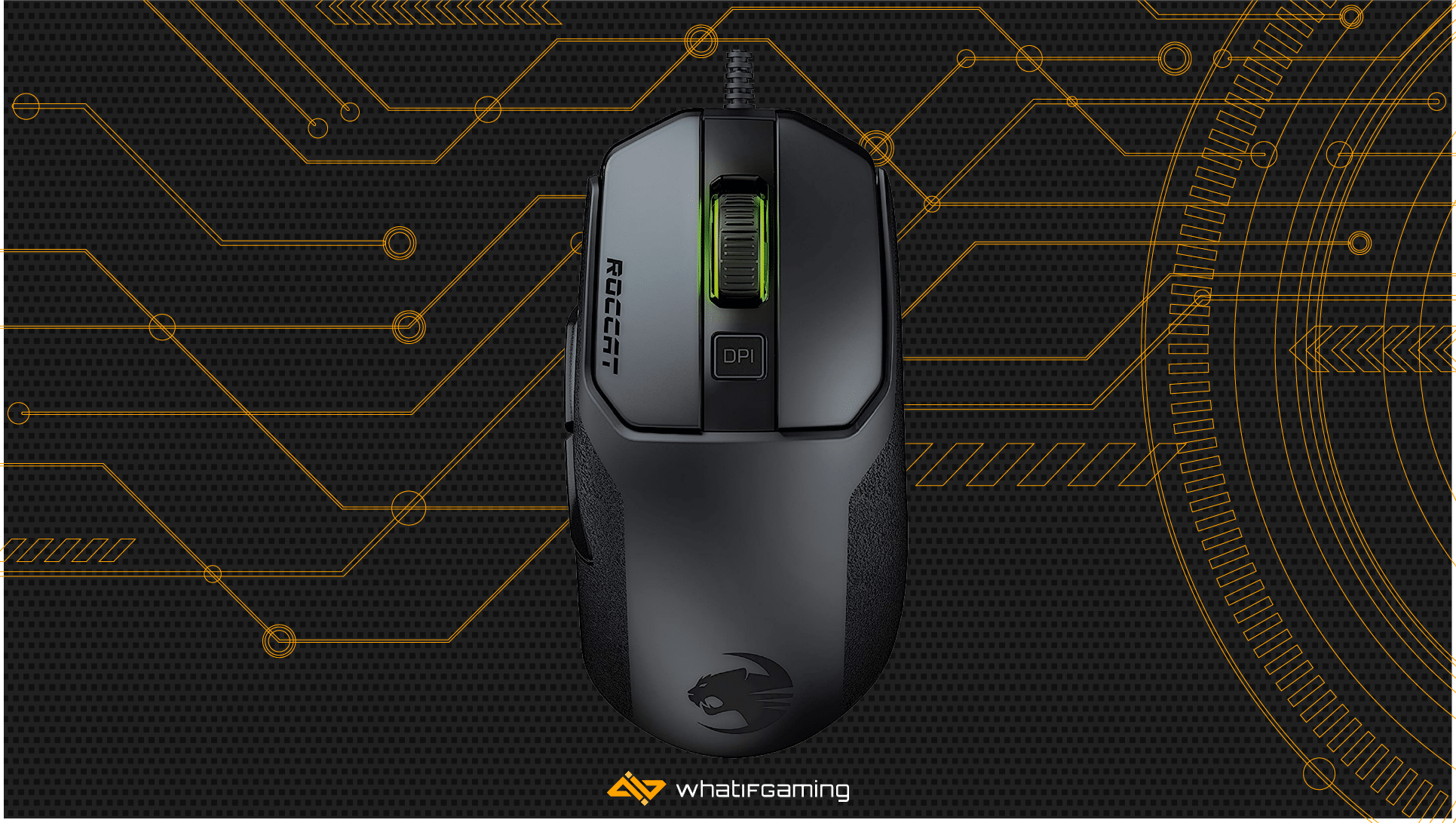 Roccat Kain 100
Weight: 89g | Buttons: 6 | Sensor: PixArt PMW3331 | DPI: 8,500 | Connection type: Wired | Ambidextrous: No
Pros:
Excellent for drag-clicking

Comfortable shape for any grip style

Great button and build quality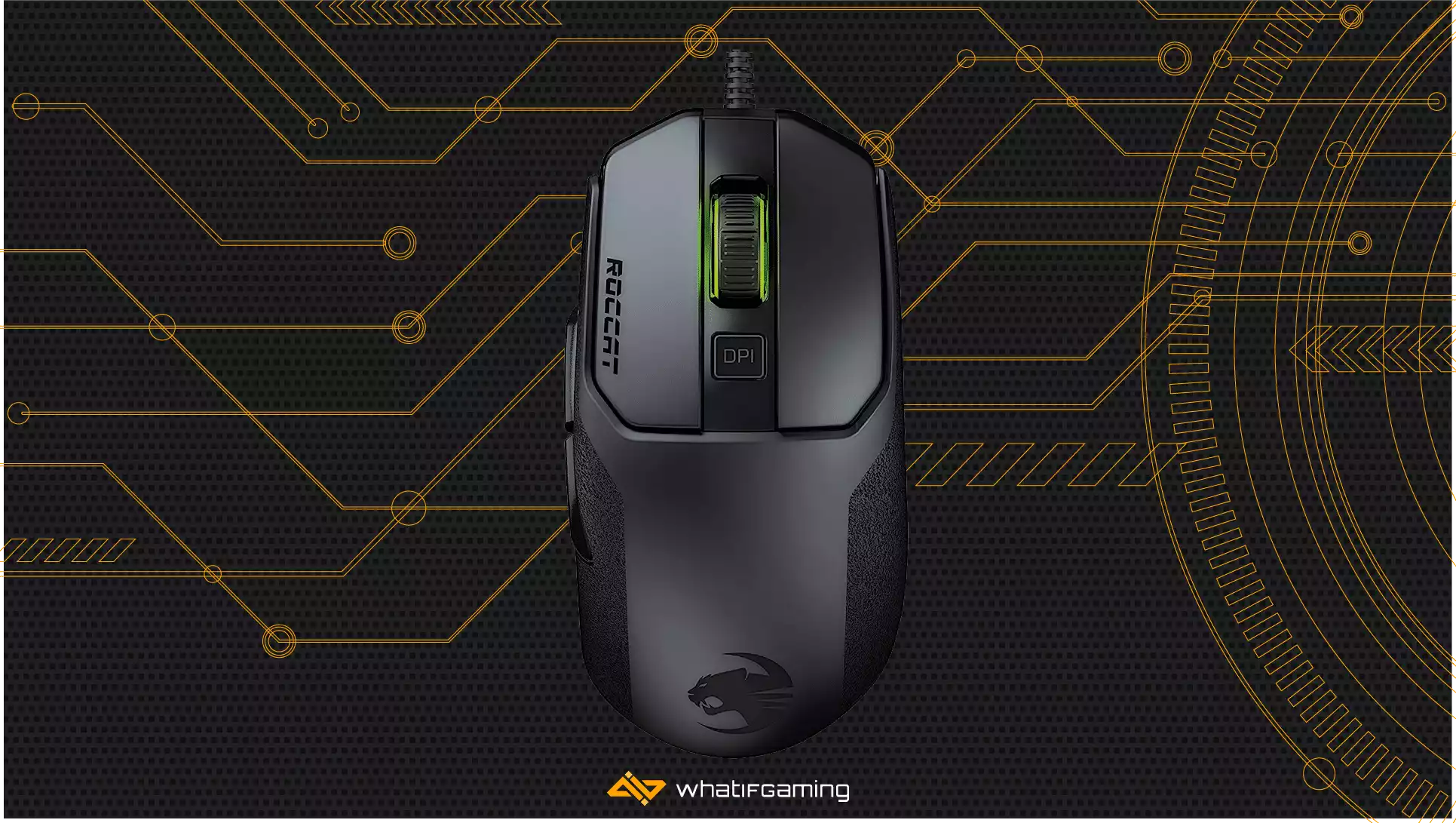 The second of our three ROCCAT recommendations uses hair-trigger buttons and clever software settings to propel your CPS to new heights. The Kain 100 excels at drag clicking but is equally adaptable for other click types. It's the mouse to get if you're as comfortable with the classic Minecraft experience as with Bedwars.
The Kain 100 and 200 share the same unusual shape. Rather than curve inward like regular right-handed mice, they have flatter sides. That makes the mouse harder to grip if you have small hands. Conversely, it lets you experiment with different grips and experience equal comfort essential for not getting fatigued while drag clicking.
Build quality is excellent. The main buttons are snappy and spammable while maintaining great bounceback with little travel. The scroll wheel continues to be among ROCCAT's high points. It's quiet while also being responsive enough for you to cleanly cycle through quickbar items. The side buttons aren't as great as the main ones, but we have no complaints.
The Kain 100 has an older PixArt sensor with a lower CPI threshold. It has some issues compared to others on the list, like DPI inconsistencies and some jitter at higher values. Neither is important for drag clicking. Setting the debounce to 0 makes the main Omron switches super responsive, letting experienced drag clickers consistently pull off 40 CPS or more.
Swarm is a competent companion program that lets you tinker with essential settings like macros, button mapping, debounce time, and DPI profiles. Even though RGB configuration is limited to the scroll wheel, you can still enable AIMO mode and have it learn from your actions to create a unique glow.
Bloody A70x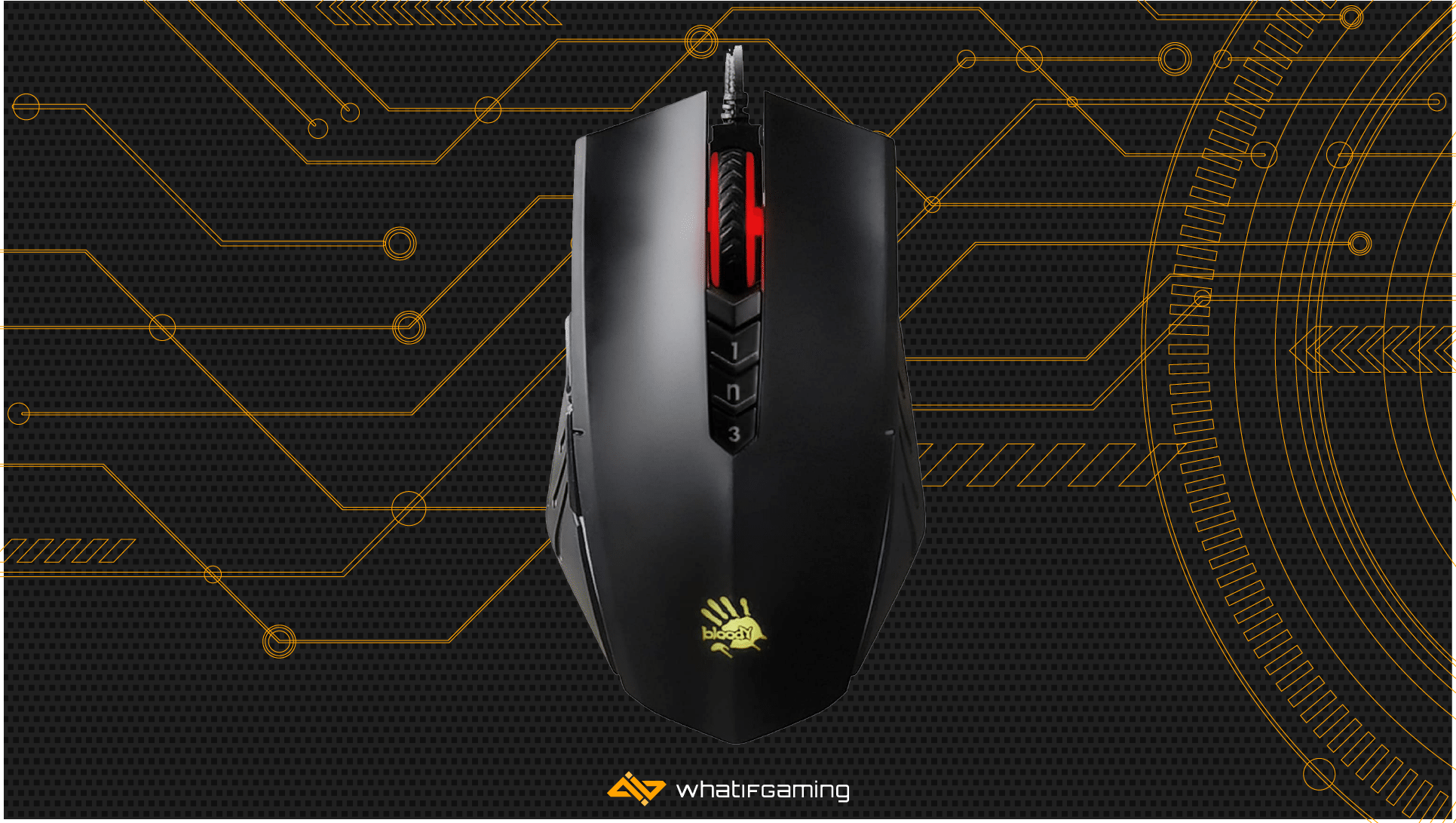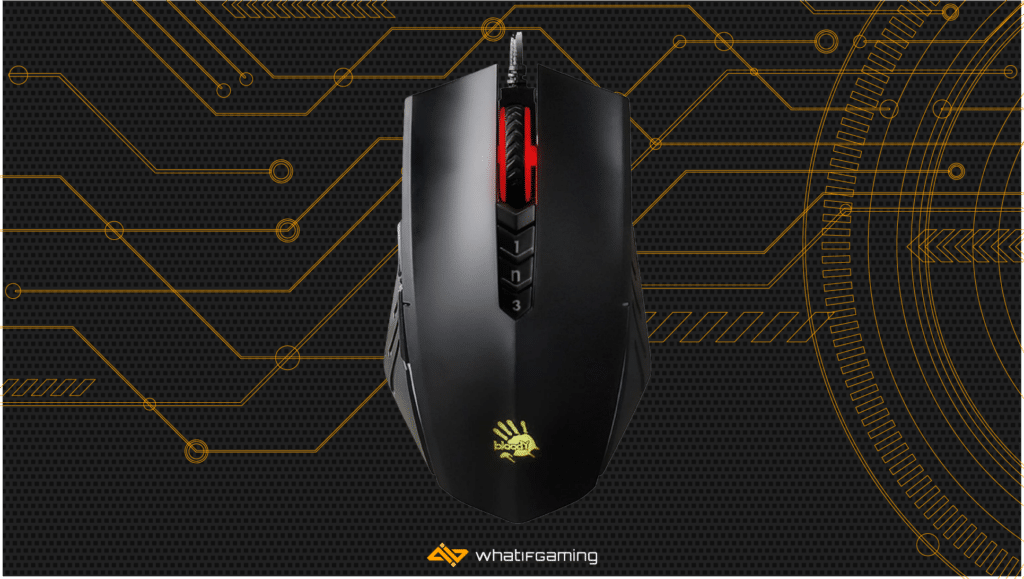 Bloody A70x
Weight: 153g | Buttons: 8 | Sensor: B-33325 | DPI: 8,000 | Connection type: Wired | Ambidextrous: Yes
Pros:
Exceptional drag clicking potential

Vivid lighting

Responsive main buttons
Cons:
Very heavy

Mediocre sensor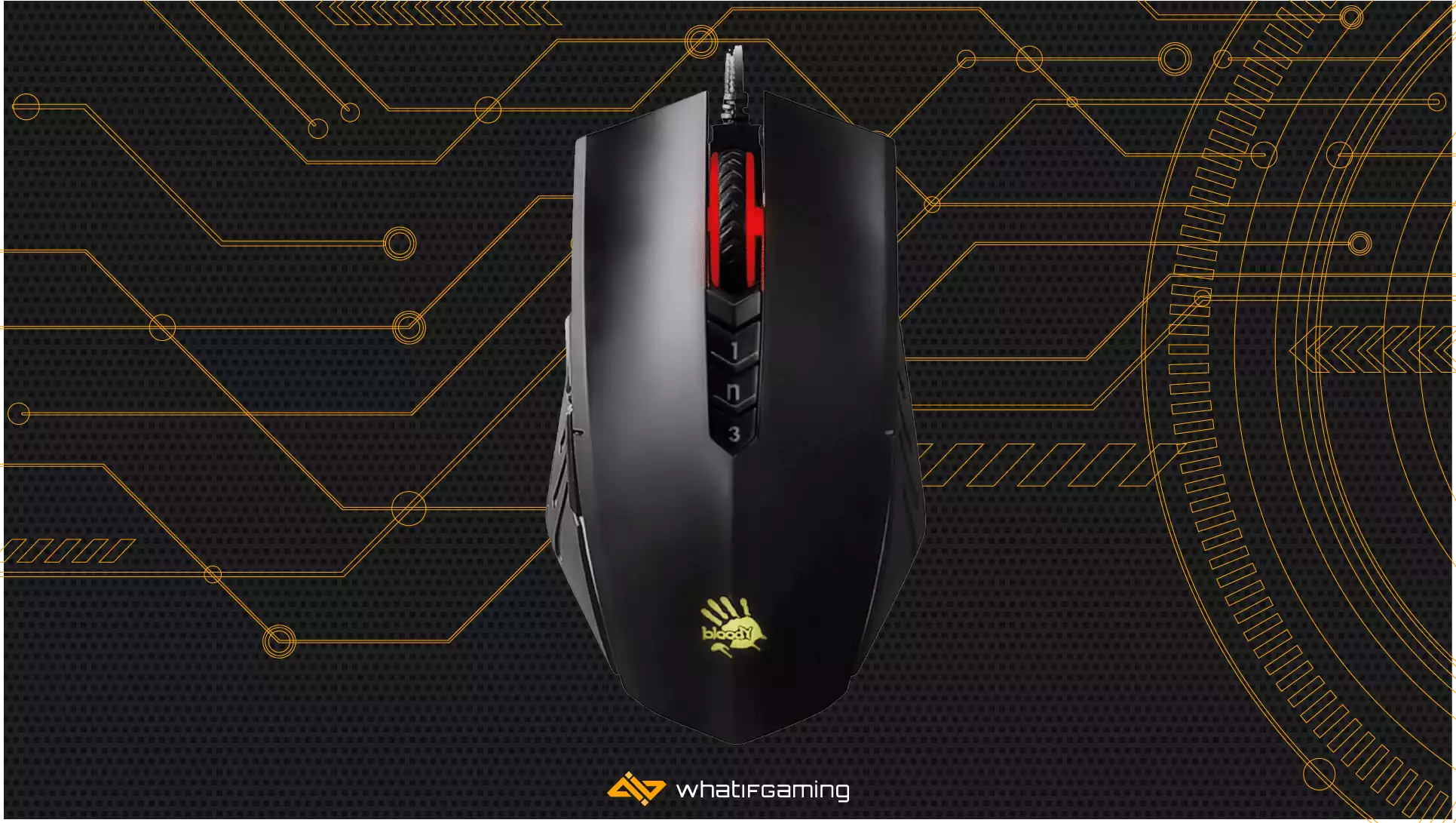 Most manufacturers strive to make mice that excel at everything, so good drag clicking performance is often a happy accident. The Bloody A70X AKA Abedless II is arguably the best mouse for drag clicking since that's what it was designed for. You can shoot for the moon in terms of CPS, but this type of specialization also has limitations.
The A70x sports a long & narrow ambi shape gamers with smaller hands might have trouble with. It also has a very low, almost flat profile, so palm grip isn't optimal. Fortunately, the shape is perfect for claw grip and naturally sets you up for drag clicking success.
The main buttons are another telltale sign of the A70x's singular purpose. They're part of the main shell and longer than most. Together with the matte grippy finish, this creates a long area for sustained clicks. They use responsive Light Strike optical switches that bounce back at the slightest touch, letting you pull off 50+ CPS with practice.
While not an afterthought, the side buttons and scroll wheel are just OK. They're easy to press and don't rattle, but the side buttons have some travel.
Bloody used a no-name sensor with low max DPI and unremarkable stats. It's not a big deal given the use case, but you'll want something more responsive and much lighter for FPS games. A weight of 150g places the A70x in MMO mouse territory while keeping the button count much lower.
RGB lovers will come into their own since the A70x has a large light-up ring along with a glowing scroll wheel and handprint logo on the hump. You can adjust these & the usual settings through a lightweight configuration program.
Razer DeathAdder Elite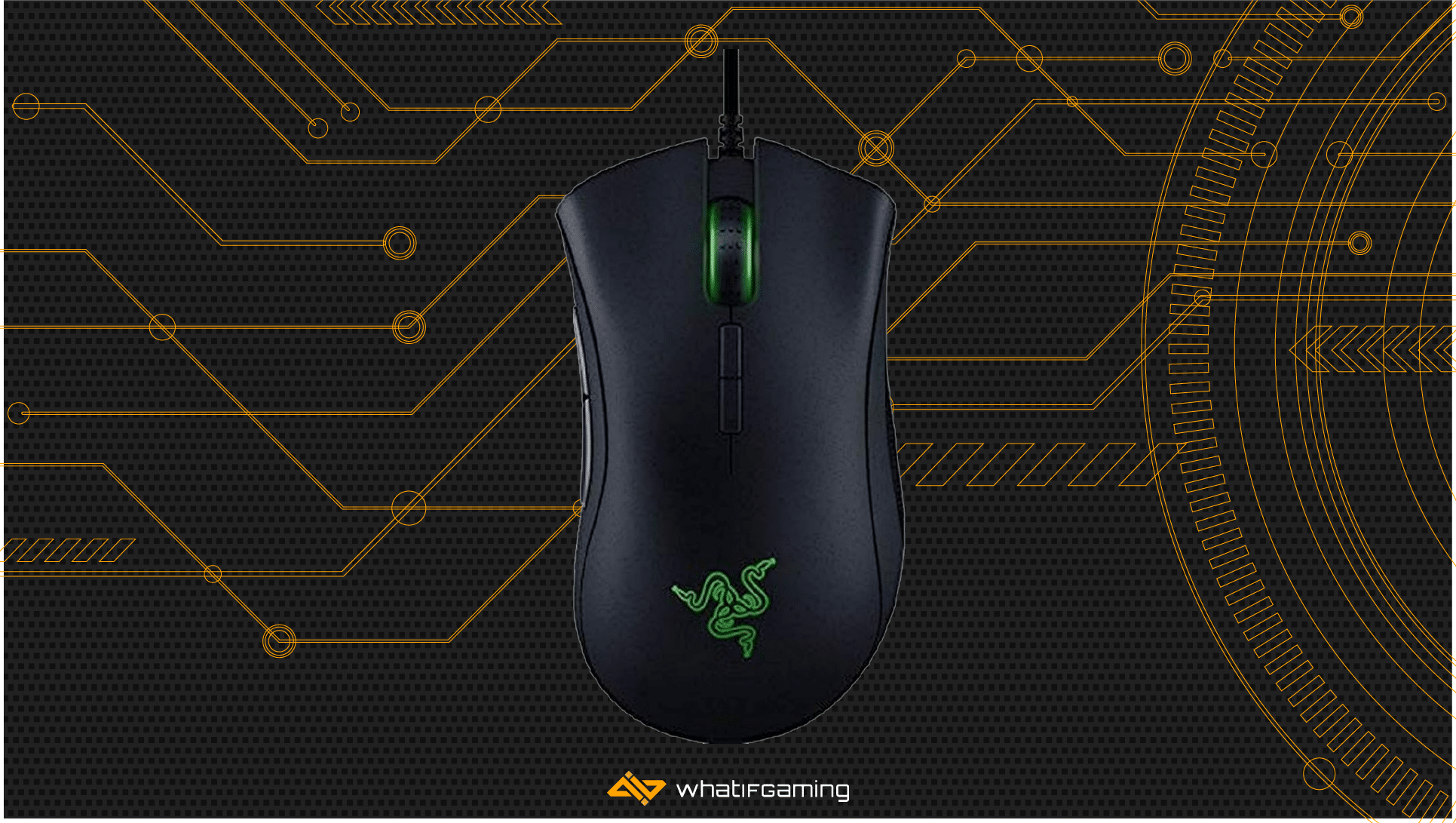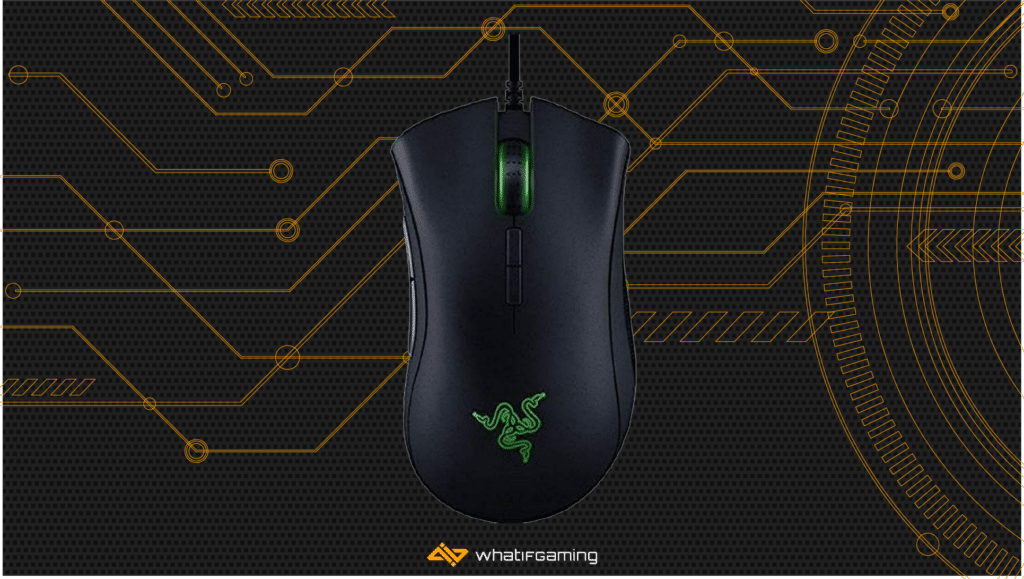 The DeathAdder Elite is more or less the same design we've seen in previous years and subsequent updates with the same consistently amazing features and impeccable performance we've come to expect from Razer products. There's a matte black finish to the mouse, and the design makes it a great palm-grip mouse that won't take too much effort to hold for prolonged time periods.
The texture of the mouse is impressive. But, the texture of the scroll wheel is even better. If you take a closer look at the scroll wheel, it looks as if Razer created a miniature truck tire and used it as a scroll wheel. There is a triple tread pattern on the wheel, which makes it super easy to use.
It's the little things that count, and Razer has really gone the full mile to ensure comfort. On the left side of the mouse, there are two buttons with a tactile feel that are super responsive. Just below that is a small textured pad where your thumb can rest when you don't need to press any buttons. This also increases the friction between your hand and the mouse and makes it that much easier to use.
Roccat Kain 200 Aimo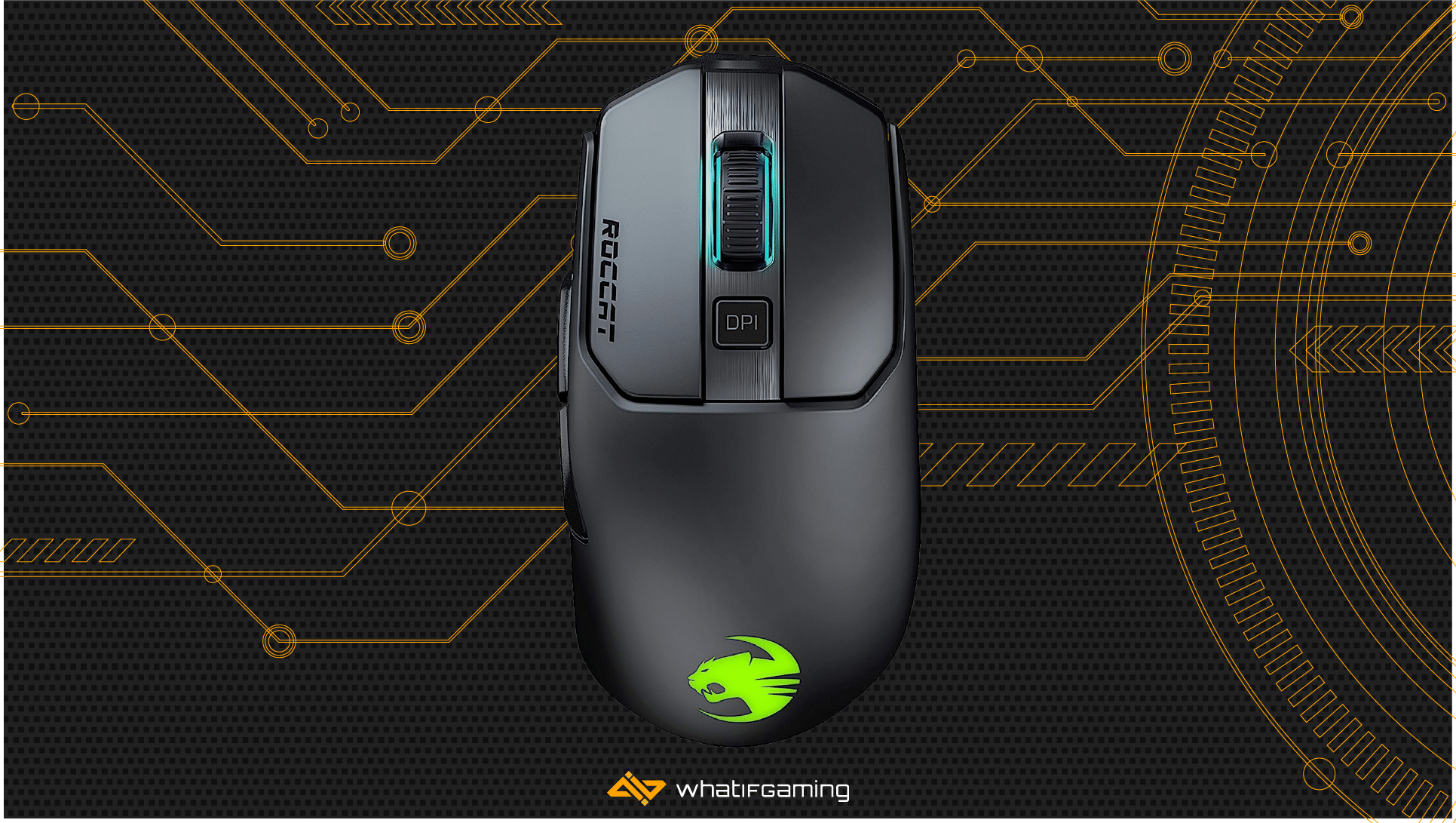 It's no coincidence that most of the gaming mice we mentioned in this list are from ROCCAT. They make high-quality gaming mice, and most gamers would agree that they make some of the best gaming peripherals available on the market today. The ROCCAT KAIN 200 AIMO Gaming Mouse is no exception.
One of the first things you'll notice about the KAIN 200 AIMO is that it has a more toned down (almost professional) look compared to most other gaming mice from ROCCAT. There's some RGB lighting for sure, but ROCCAT has limited it to the logo and the mouse wheel (both programmable, by the way).
Design-wise, this gaming mouse is ideal for gamers looking for a compromise between the outlandish designs of many gaming mice on the market and the minimalist appeal of a professional mouse. It's safe to say that no one will bat an eye should you decide to bring it with you to the office.
Another great thing about the KAIN 200 AIMO is that it's wireless (although there's also a wired version of this gaming mouse called the KAIN 122 AIMO) and comes in a matte finish. Again, these qualities are a must-have when shopping for a mouse to drag click with.
In terms of performance, the KAIN 200 AIMO is capable of 20+ CPS which might not seem much, but enough to give you a competitive edge in Minecraft PVP. Again, the question of whether or not you'll be able to hit this number depends on your skill level.
As for price, the KAIN 200 AIMO retails for around $100 or $65 if you opt for one of the wired versions (KAIN122). That might seem expensive, considering that you can get a mouse with a higher CPS for $60. However, you should consider that much of the cost goes toward its wireless functionality and that it uses Titan-type switches — perhaps the single most impressive feature of this mouse.
The Titan Switch is an optical technology that delivers lightning-fast actuation and unparalleled durability. This mouse switch can withstand up to 100 million clicks, making it one of the most durable gaming mice in the world. Hence if you do decide to get the KAIN 200 AIMO, you can be sure that you're buying something that will last and serve you well for many years to come.
Redragon M711 Cobra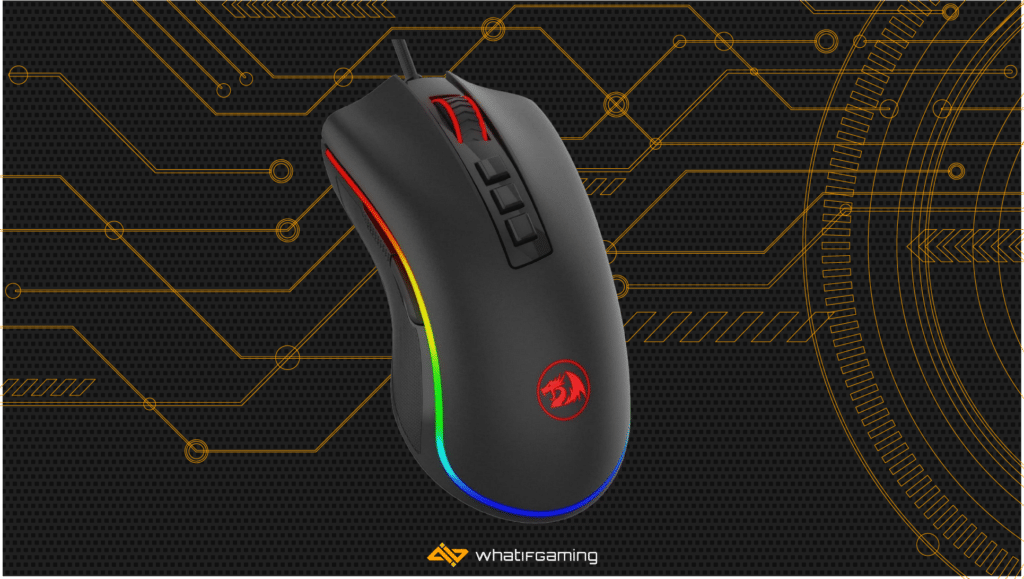 Are you looking for a gaming mouse for drag clicking and got a limited budget to work with, then we think you'll be pleased with the Redragon M711 Cobra gaming mouse! For just $20 ($25 for the white version), you get a decent gaming mouse that covers all the essentials — a grippy matte surface and fairly durable mouse switches (HUANO). Plus, you get plenty of RGB lighting that you can customize to complement your gaming setup.
CPS for the Redragon M711 Cobra gaming is around 20, which puts it on par with the Glorious Model O (for a lot less money). That said, the only downside is that you have to settle for the slightly inferior HUANO mouse switches, which are only rated to withstand up to 10 million clicks.
Conclusion
Your best mouse for drag clicking is surely among our top picks! If you want to learn how to drag click and start implementing the strategy, then you can't go wrong with any of the gaming mice mentioned above. Just make sure that you choose the one that best suits your budget and individual preferences.
Of course, We'd be remiss if we failed to point out that buying one won't guarantee victory. As you may already know, other factors come into play when playing Minecraft competitively. For example, you need to be able to strafe your opponent (side-step dodge) to minimize damage.
Also, some Minecraft servers view drag clicking as an unfair practice. Hence, you can get banned for resorting to it. As such, only try drag clicking on these servers at your own risk
Indeed, drag clicking can help you land more hits on enemies. The gaming mice mentioned above can certainly help you master this skill and take your game to the next level.
We hope you've enjoyed this guide and that you've found it helpful. Be sure to check out our game guides section for more tips and tricks.