Specs:

Weight: 67g
Buttons: 6
Connection type: Wired
Ambidextrous: Yes

Specs:

Weight: 89g
Buttons: 6
Connection type: Wired
Ambidextrous: No

Specs:

Weight: 80g
Buttons: 8
Connection type: Wireless
Ambidextrous: Yes

Specs:

Weight: 75g
Buttons: 5
Connection type: Wireless
Ambidextrous: No

Specs:

Weight: 57g
Buttons: 5
Connection type: Wired
Ambidextrous: Yes

Specs:

Weight: 73g
Buttons: 5
Connection type: Wired
Ambidextrous: Yes
Minecraft is a tranquil game about building and exploration where you'll rarely encounter anything more dangerous than annoying skeletons and sneaky creepers. On the other hand, its PvP pits you against players who'll use skill, cunning, and specialized hardware to gain the upper hand. Get the best Minecraft mouse to level the playing field!
Glorious Model O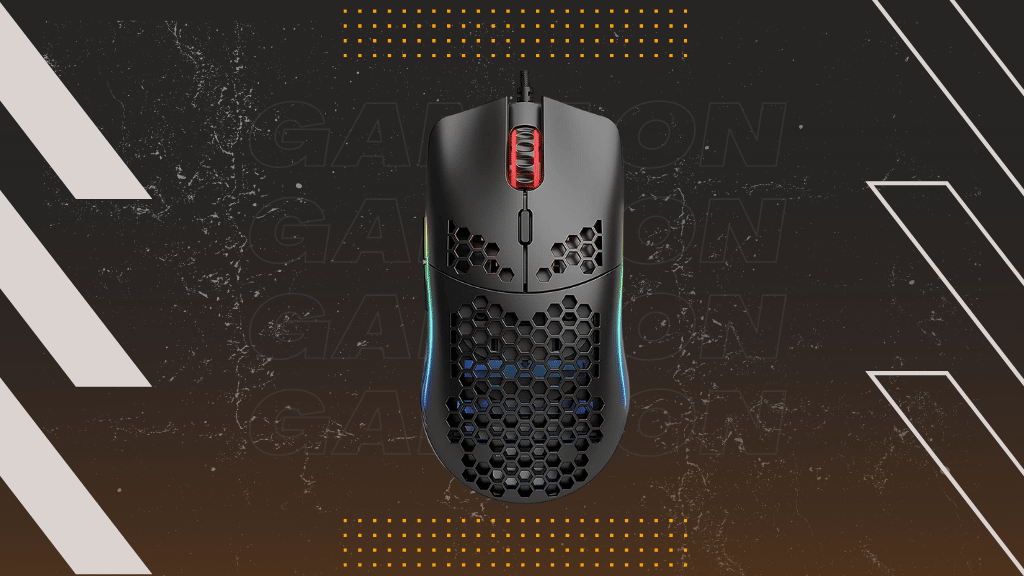 Glorious Model O
Weight: 67g | Buttons: 6 | Sensor: Pixart PMW 3360 | DPI: 12,000 | Connection type: Wired | Ambidextrous: Yes
Pros:
Lightweight and responsive despite cable

Great for lefties

Comes in several impactful material choices
Cons:
Companion software is a memory hog
It might be an old rodent by now, but the Model O is still the best mouse for Minecraft, according to PvP pros. It's excellent for both jitter and butterfly-clicking. It doesn't double-click, though, meaning you'll have an advantage yet won't be kicked from servers that don't allow it. Add comfort, a fantastic cable, and excellent RGB customization, and it's clear why this is still one glorious mouse.
Unusual length is the first thing mouse enthusiasts will notice about the Model O. It's also narrow, ambidextrous, and has a low profile with a hump that slumps sharply towards the back. This makes for an unusual combination where it easily accommodates large hands but isn't fit for palm grip users.
The main buttons are among the best in the business. No pre- or post-travel and exceptional snappiness let you break CPS records with ease. Their and the body's shape naturally support the grip you need to form to jitter-click, and there's enough room for a second finger to fit if you're the butterfly type.
Glorious gave the Model O an amazing cable. It's flexible and not prone to tangling while gliding across any surface. Together with the Teflon feet and the Model O's mere 68 grams, it transforms the mouse into a lightweight you'll appreciate if you also enjoy the odd shooter.
RGB customization is another important part of the Model O experience. You can adjust the colors & effects for three color zones along with standard stuff like setting macros up or reassigning buttons. The sensor is excellent, showing no traces of smoothing or (movement-specific) jitter at higher DPI. You'll want to set the DPI manually, as there are some deviations at lower values.
ROCCAT Kain 100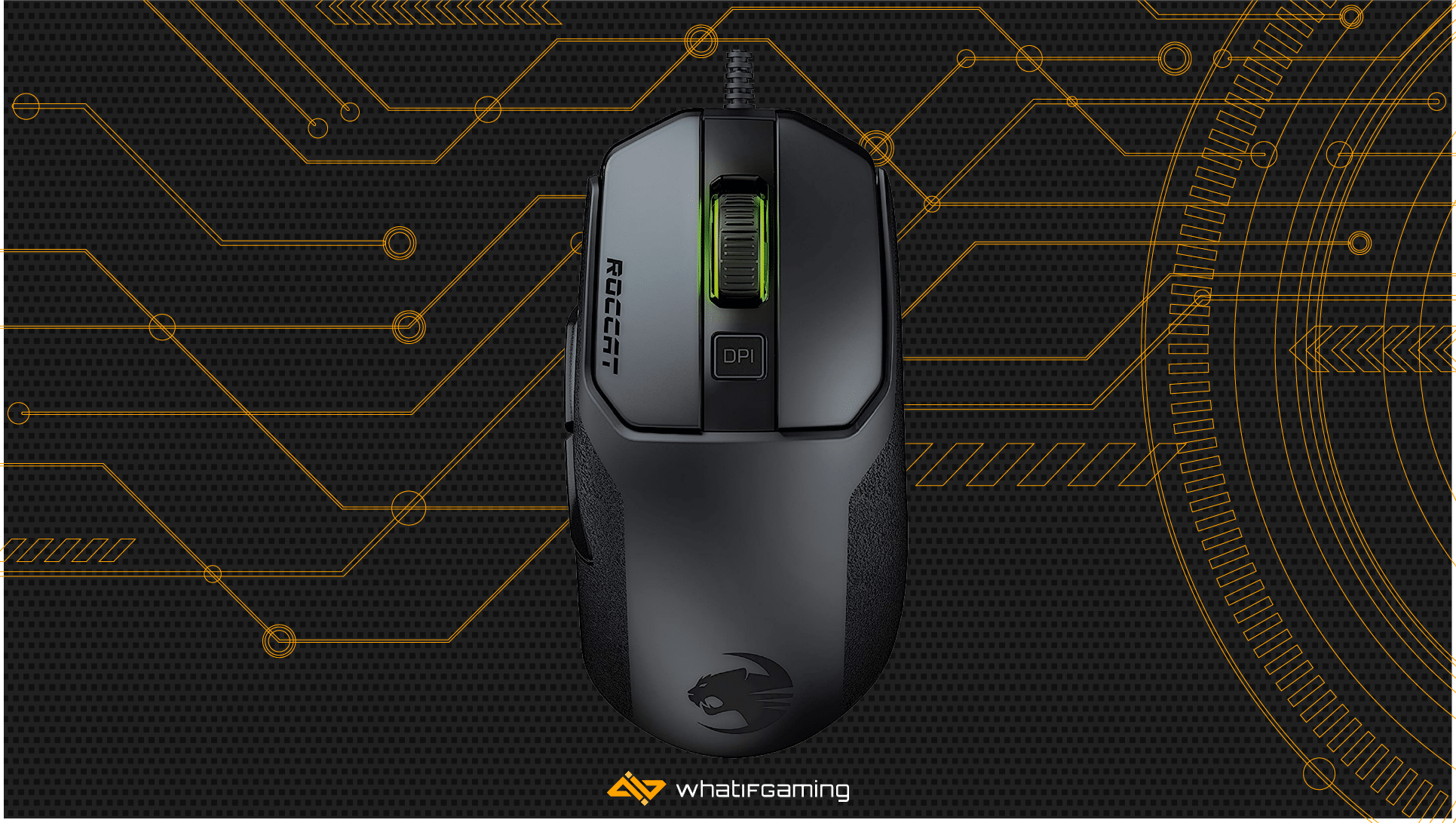 Roccat Kain 100
Weight: 89g | Buttons: 6 | Sensor: PixArt PMW3331 | DPI: 8,500 | Connection type: Wired | Ambidextrous: No
Pros:
Excellent for drag-clicking

Comfortable shape for any grip style

Great button and build quality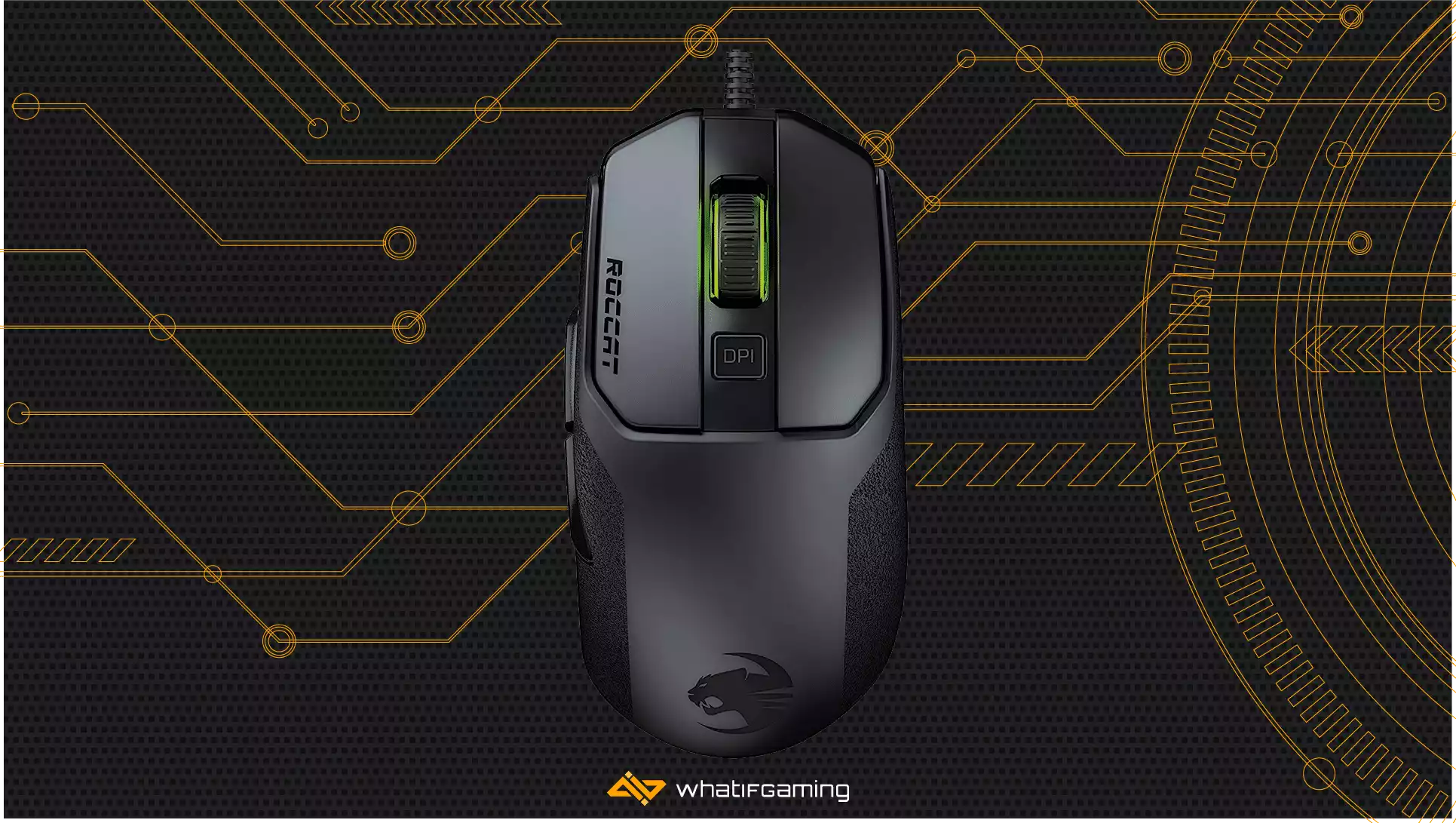 Hitting faster than the opposition gives you an advantage in any 1v1 showdown, and drag-clicking takes your speed to new heights. The Kain 100 is the best Minecraft mouse for drag-clicking, thanks to Swarm's ability to set its debounce time to 0. Whether you're chopping away or god-bridging, this is the mouse you want to be holding.
Right-handed mice usually have indents to conform to your fingers better. The Kain 100 is an outlier in that its sides are straight. That makes it wider than most and not suitable for small hands. Conversely, its ergonomics accommodate all three grips, which you'll need if you use other methods besides drag-clicking.
The main buttons are flat and separate from the shell. They don't move, though, and there's only minimal travel. Roccat makes excellent scroll wheels, so the fact this one is quiet and has clearly defined steps isn't surprising. The side buttons work well. They're broad and pronounced enough for you to easily reach.
The Kain 100 uses an older sensor from PixArt. It's a step below most of our other picks, with limited max DPI and some jitter at values as low as 1,600. Pinpoint accuracy isn't as important in Minecraft as in shooters like Valorant, so we won't hold that against the mouse.
Intentionally or not, the Kain 100 was made for drag-clicking. Turning debounce off makes it prone to double-clicking, while the excellent mouse buttons allow you to execute short or long drags with ease. Expect to reach more than 40 CPS with this method consistently. Going even higher takes little practice.
The cable is our only concern. It's not terrible, but it's rubbery, doesn't flex much, and may snag at times. Give it some slack for this to become a non-issue.
Logitech G Pro Wireless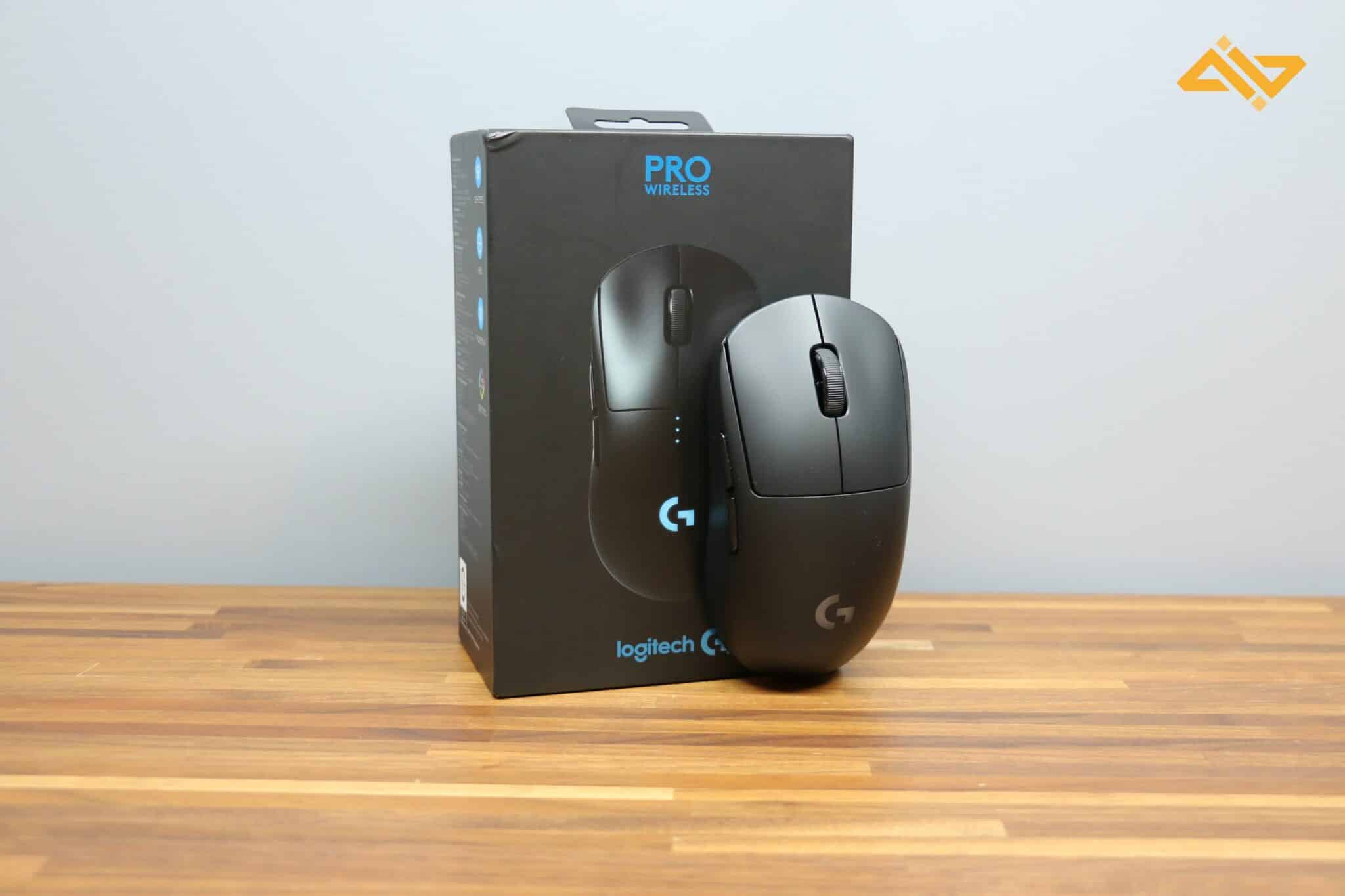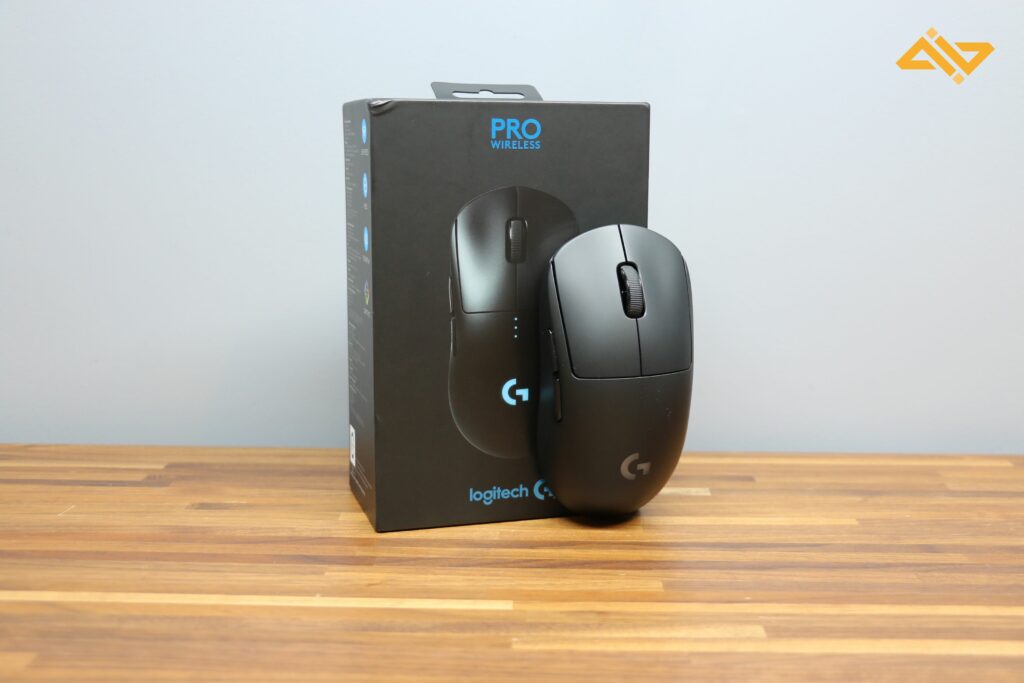 Logitech G Pro Wireless
Weight: 80g | Buttons: 8 | Sensor: HERO 16k | DPI: 16,000 | Connection type: Wireless | Ambidextrous: Yes
Pros:
Fantastic main buttons

Dependable wireless

Snappy and accurate sensor
Cons:
Awkward DPI button location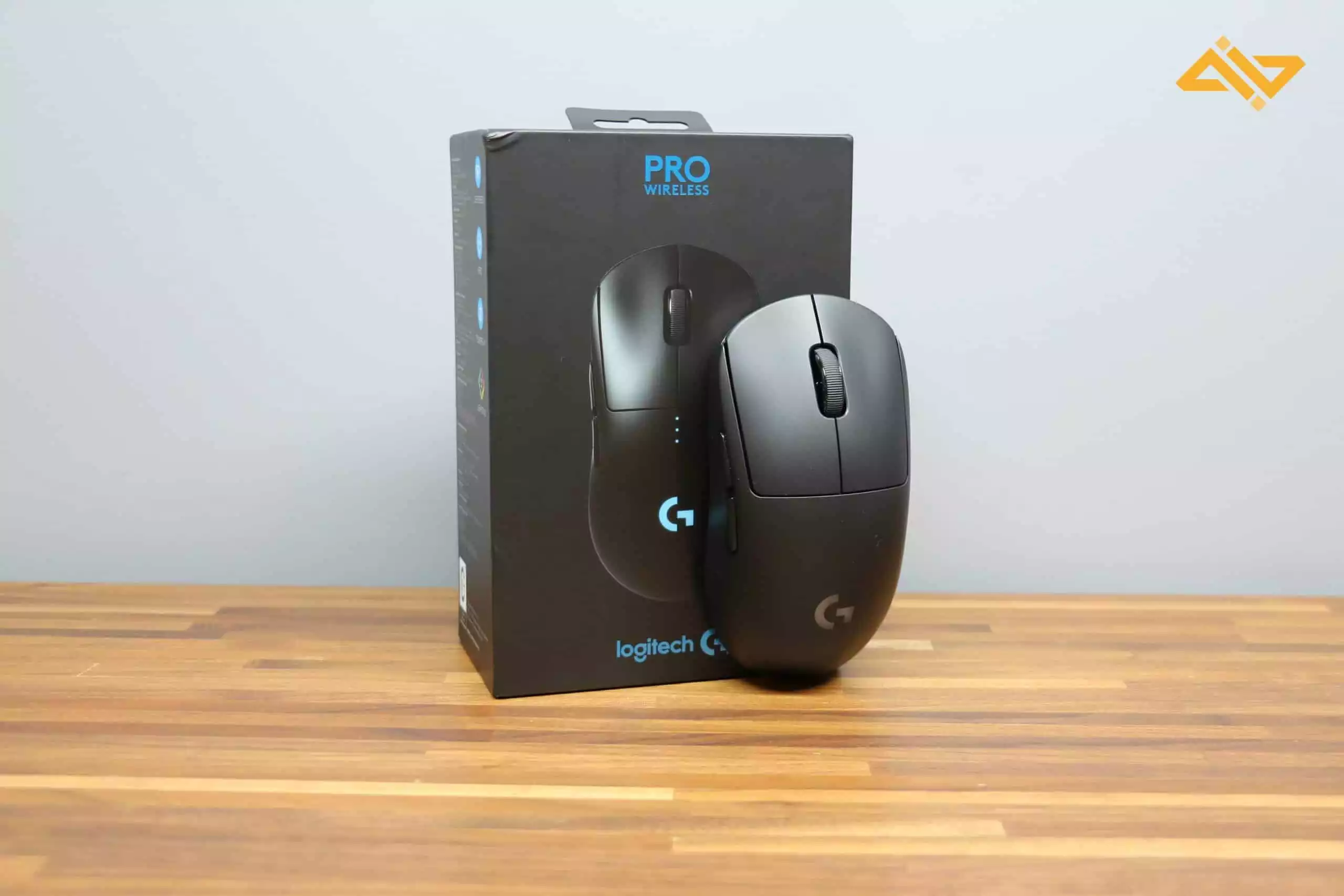 Our next pick is the result of an alliance between Logitech and some of the players that reigned supreme on the FPS battlefields of the late 2010s. It remains the best Minecraft mouse for jitter-clicking, with competition only from the newer Superlight. Since they perform similarly and the original is $50 cheaper, the Superlight only makes sense if you're also interested in peak FPS performance.
The G Pro Wireless has a safe ambi shape that would make it look like an office mouse without the light-up Logitech logo. Even so, subtle differences like the indented sides reveal you can pick it up and move it around with zeal while holding on effortlessly. It has two sets of side buttons, meaning it's a godsend for lefties. Doubly so since you can pop either set out so they aren't in the way.
The main buttons make all the difference. They're backed by Omron switches and almost perfect, with no travel or lateral movement in sight. Their broad faces have enough room for two fingers for butterfly clickers. However, the mouse's contours and relatively high hump make it ideal for jitter-clicking. Expect to boost your jitter CPS to the high teens after some practice.
Despite being removable, the side buttons are responsive. It's easy to distinguish between the scroll wheel's steps, but there's not much resistance. Perfect for rapidly cycling through your slots. The G Pro Wireless uses an older version of the HERO sensor. Its DIP is low-ish at 16,000. Who cares, as acceleration, DPI accuracy, and lack of input lag are still world-class.
G-Hub lets you paint the logo allay-aquamarine, pig-pink, or one of million other colors. It's easy to navigate and lets you save profiles onto the mouse for use on other computers. The battery lasts 60 hours, or you can attach the flexible kink-free cable and not notice it's there.
Roccat Kone Pro Air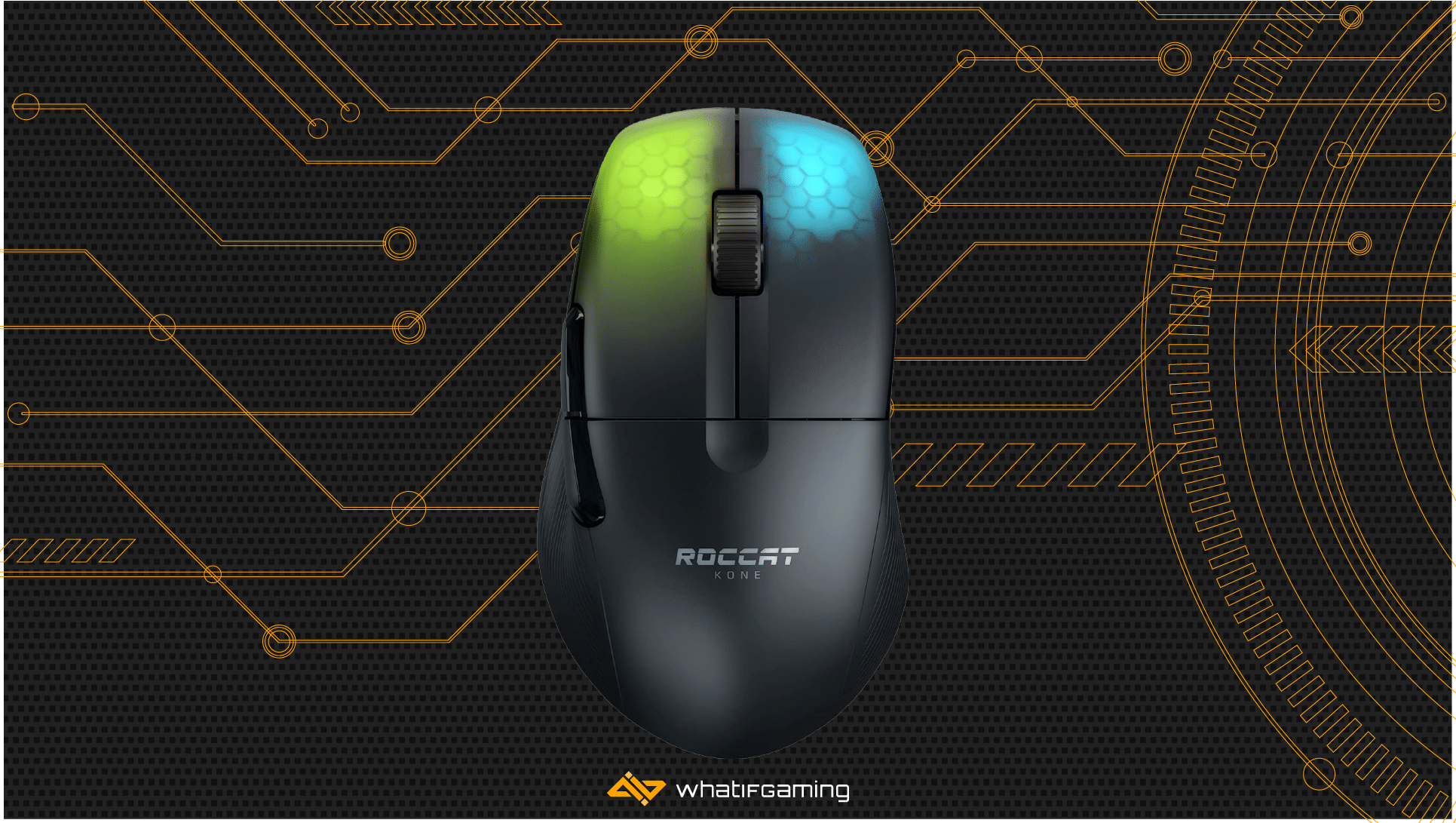 ROCCAT Kone Pro Air
Weight: 75g | Buttons: 5 | Sensor: PixArt PAW3370 | DPI: 19,000 | Connection type: Wireless | Ambidextrous: No
Pros:
Excellent button responsiveness

Great sensor

Long battery life
Does being tied to a cable put you off, and you don't want to exclusively focus on jitter-clicking? Then the Kone Pro Air is the best Minecraft mouse for you! It's the jack-of-all-trades in the community, praised for being able to aim, click, and bridge with equal success. Whether you're into Bed Wars or conventional PvP, the Kone Pro Air and its cheaper wired sibling are excellent choices.
The Kone Pro has a more universal design than the Kain, ditching a broad frame for better thumb support. Its coating is grippy, while the Teflon feet feature excellent glide. That lets you alternate between digging in to drag-click and flicking the mouse to quickly readjust your aim.
We went with the Air since it's relatively light at 75g and not bogged down by a wire. Ironically, its charging cable is better than the Kain's since it's paracord and more flexible. You won't be seeing it much, as one charge lets you build grand structures or tear others' down for 100 hours. If you turn the RGB under the buttons off, of course.
The main buttons' snappiness and flat profile are perfect for any clicking style. Adjusting the debounce inside Swarm helps trigger double-clicks, if you're into them. The scroll wheel is stiff and hard to press but makes up for it with easily identifiable single steps. Side buttons are similar to the Kain's, if a bit hollow.
The Kone Pro Air comes with a much better sensor and is a worthy choice for competitive shooters. The DPI ceiling is 2x higher than the Kain's, and there's almost no deviation. The sensor registers movement cleanly anywhere except on mirrors.
Roccat doesn't ship this mouse with an extender. The dongle's range is good, but you'll want to plug it into a front USB port, just in case.
HyperX Pulsefire Haste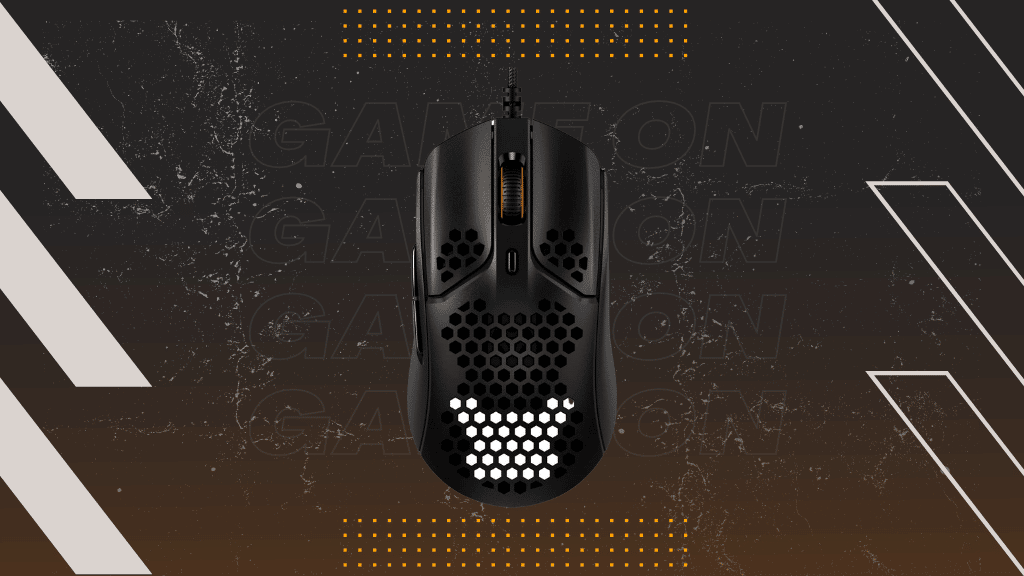 Our next mouse is proof that you can instantly boost how the right gear can instantly boost your competitive potential without having to cost much. The Pulsefire Haste frequently goes down to as little as $35, which makes it the best mouse for Minecraft in terms of value. It's light yet sturdy, comfortable for any hand to hold, and even can triple-click.
Superficially, the Pulsefire Haste is similar to the Model O. It's another rodent they slimmed down by removing a honeycomb pattern from the hump and backs of the main buttons. On the other hand, the straight sides make it more similar to the Kain.
59g puts the Pulsefire Haste into the feather-light category. Its cable is among the most flexible we've encountered and combines with the four small Teflon feet to offer a wireless-like experience. Don't expect rattling or creaking, though!
The buttons use TTC Golden micro switches, which produce firm and quiet clicks. You can't adjust the debounce time, but these switches let you triple-click with practice. The buttons respond well to jitter and butterfly clicking but aren't grippy enough for drag-clicking. Luckily, HyperX includes special tape that transforms the Pulsefire Haste into the mouse equivalent of a machine gun.
While not as important for most Minecraft players, the side buttons on the Pulsefire Haste are excellent. So is the quiet scroll wheel. We have some reservations about the sensor and its huge DPI discrepancy. Some people might not care. Others could find the difference in their preferred DPI annoying.
You'll want to adjust DPI through Nginuitiy along with the scroll wheel's lighting and any adjustments you want to make to the controls. Turning the software off after that is a good idea since it can cause polling to behave erratically.
Corsair Katar Pro XT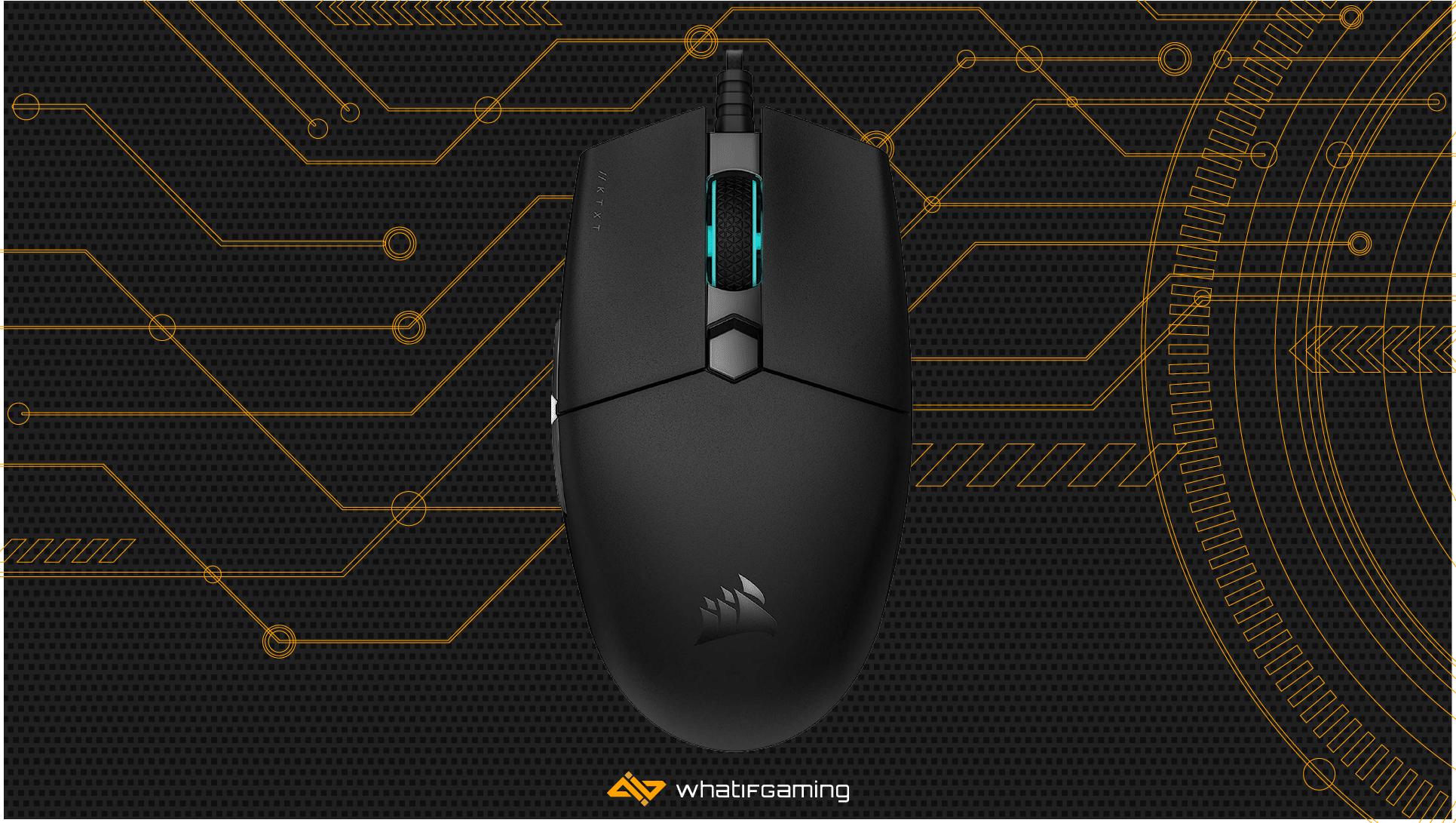 While fun for everyone, Minecraft tends to attract younger players who might not have as many emeralds to spend on peripherals as they'd like. Enter the Katar Pro XT, Corsair's take on the best Minecraft mouse for those on a shoestring budget. It might cost only around $30, but the XT feels like a much more robust and costlier rodent.
Corsair decided to make the XT egg-shaped, meaning it's widest in the middle and tapers at the front & back. This doesn't cramp your style since the buttons remain wide enough for two-finger placement. The XT comes with proprietary switches good for 50 million clicks. The main buttons are firm and responsive, which is the first of several traits that punch above the XT's price class.
The sensor would be the second. PixArt makes the PMW3391 exclusively for Corsair. It has some DPI variation, but iCUE lets you adjust the DIP in single-digit increments to nail the feel. The sensor is excellent otherwise, showing no polling outliers, angle snapping, or jitter at the 3,200 DPI mark.
Jitter and butterfly-clicking is easy to pull off on the XT. Its short dragging potential is alright, but long dragging is a no-go. The feet are Teflon, but gliding could be better. They're easy to remove if you want to buy better ones down the line.
If you've checked any of our RAM or CPU cooler lists, you already know that iCUE offers the best lighting options. Its mouse-specific capabilities are standard and will let you set the XT up in minutes. iCUE is resource-hungry, though, so close it once you tune the XT up. That will leave you with only two out of its 13 lighting effects, which isn't a deal-breaker considering light only comes from the scroll wheel anyway.