Are you looking to start playing VR games? Here are our picks for 20 of the best multiplayer VR games for 2022.
VR gaming has been on the rise lately. It's still a growing industry, especially since you need the proper VR equipment and a good CPU to enjoy VR gaming. But, more people are starting to adopt VR technology and are setting up VR gaming systems in their homes.
Slowly, virtual reality systems have been getting more affordable as the technology gets developed. The number of virtual reality games getting released has also increased, making VR gaming more popular today.
Simply playing PC games with your friends is already fun. But what if you added VR gaming to the mix? It's a recipe for a fantastic gaming night with your friends. We've got you covered with our picks for the 20 best multiplayer VR games for 2022.
Best Multiplayer VR Games
Our list is composed of the best multiplayer VR games that you should play in 2022. Some of these games are already released and are currently available to play. In contrast, some of them are getting released sometime in 2022.
Star Wars: Squadrons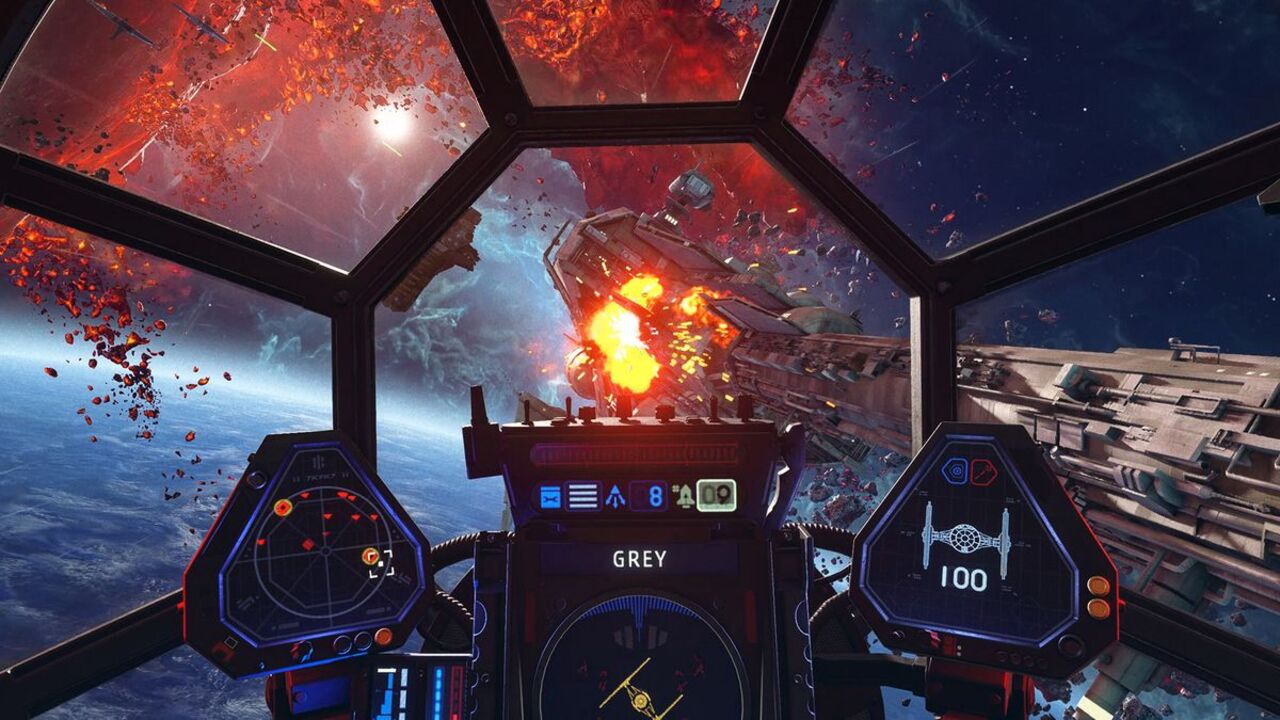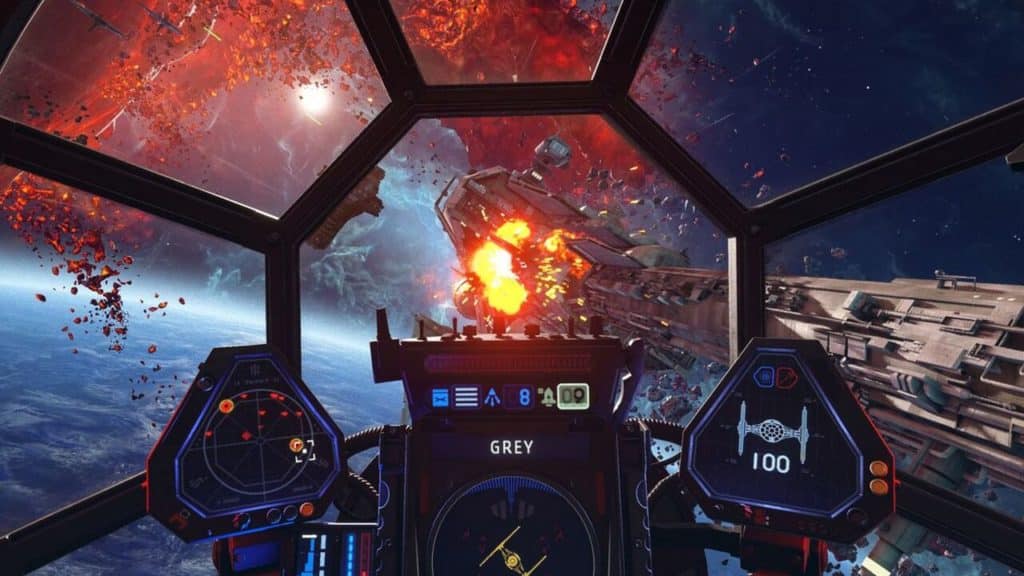 The first game on our list is Star Wars: Squadrons. It's an overall fantastic game that allows you to experience what it is like to pilot some of the most famous Star Wars spacecraft like the X-Wing or TIE Fighter.
It has a single-player where you can fight against AI-controlled spacecraft and enjoy the story. But, you can also challenge other players in multiplayer mode to establish your dominance over the galaxy. Plus, you can also customize your spacecraft to fit your needs. It's currently available now and playable on both PC and PSVR.
No Man's Sky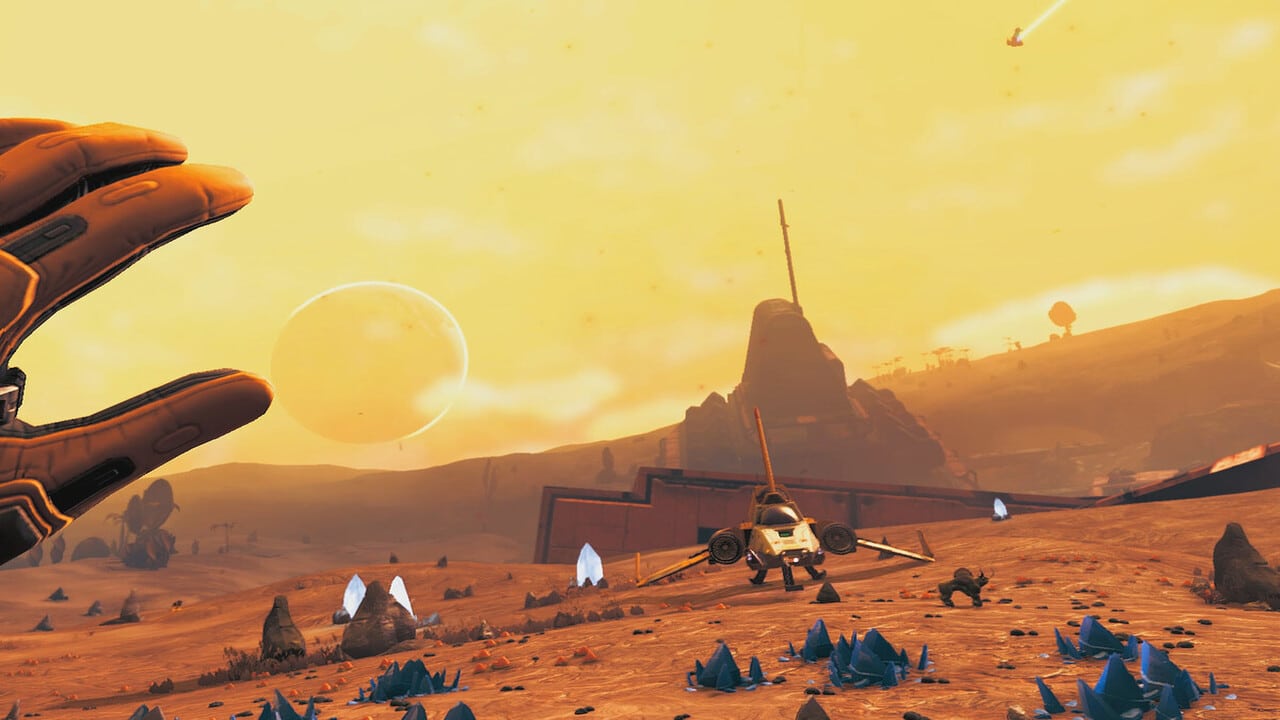 No Man's Sky wasn't exactly a great game when it first launched. However, the developers put in the work over the years and made it into something truly beautiful and admired by the community.
It's a space exploration game that has elements like fleet management, base building, and more. You can easily get lost in the game just by looking at the amazing planets it generates. It's a remarkable and nice-looking game that is 10x better when played with friends in VR.
Echo Arena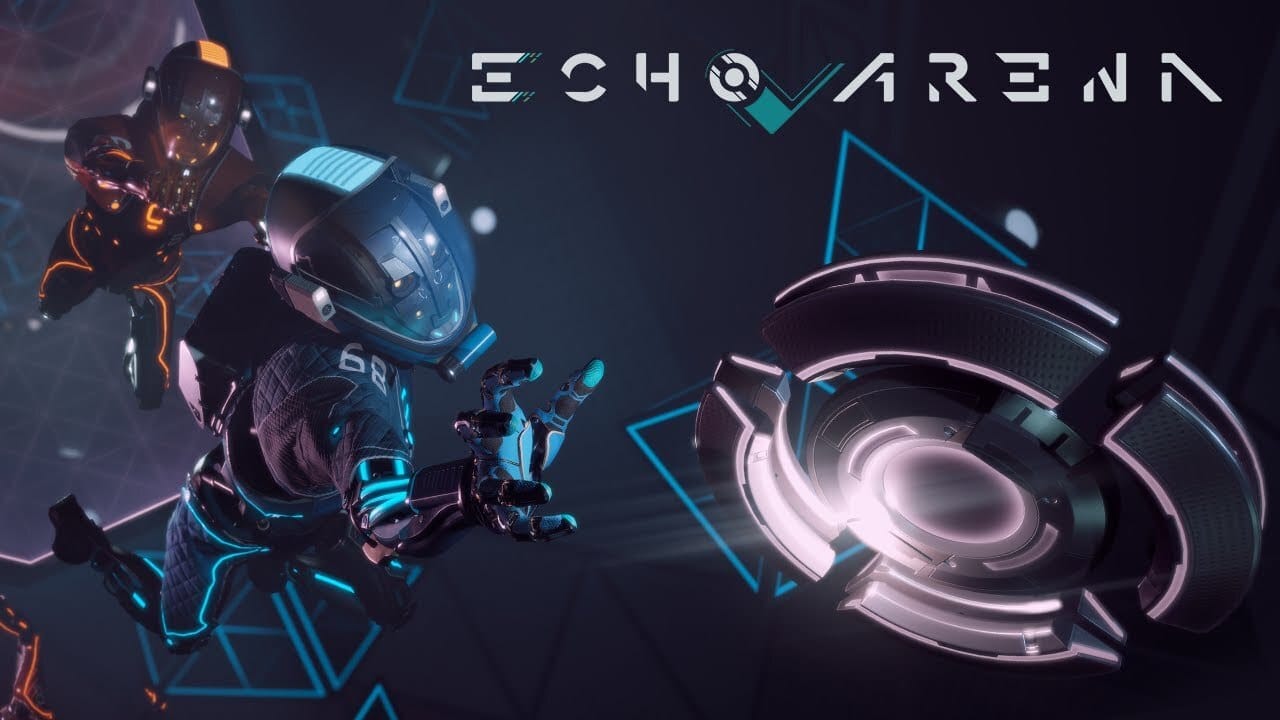 Echo Arena is a free-to-play game that is a spinoff of Oculus' Lone Echo. the game features an online battle arena with boosters and fists. Your main goal is to throw a disc into the opposing goal. Did I mention that this game is played in zero-gravity?
You'll have a good time making your way through all the chaos and trying to outsmart your opponents to score a goal. For a free game, it's definitely worth trying. Unfortunately, it's only available on Oculus VR devices.
Archangel: Hellfire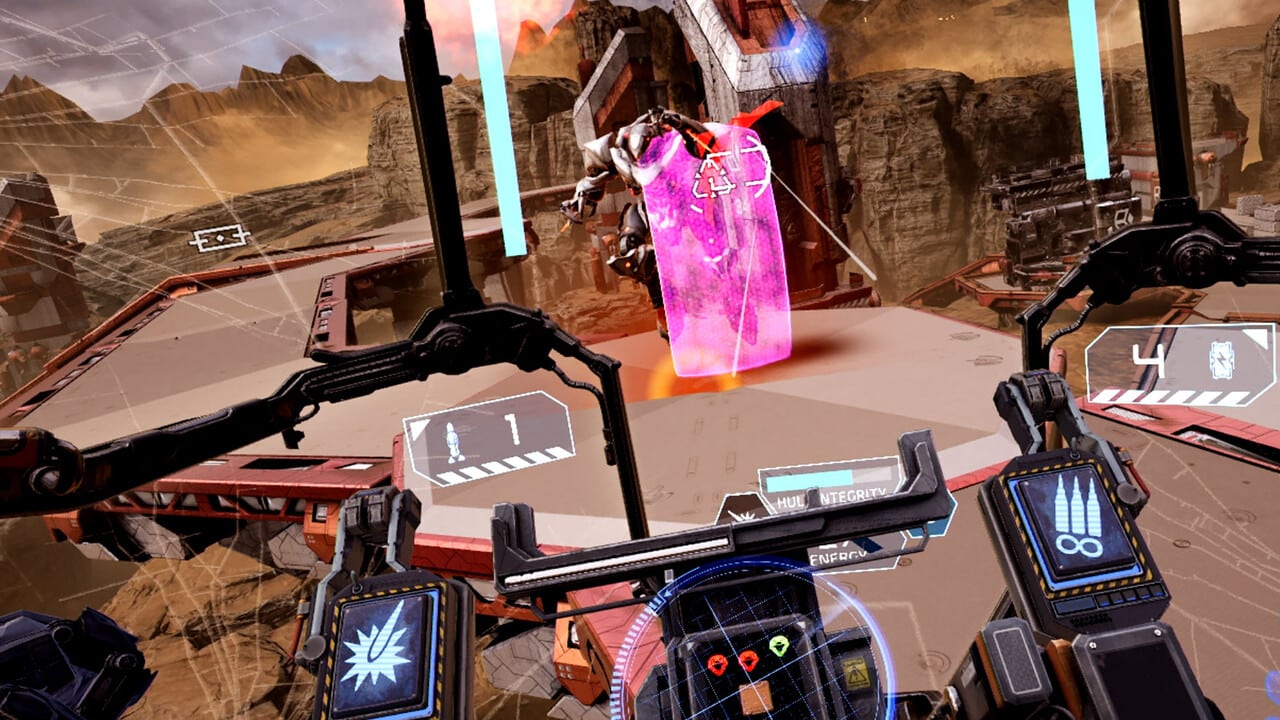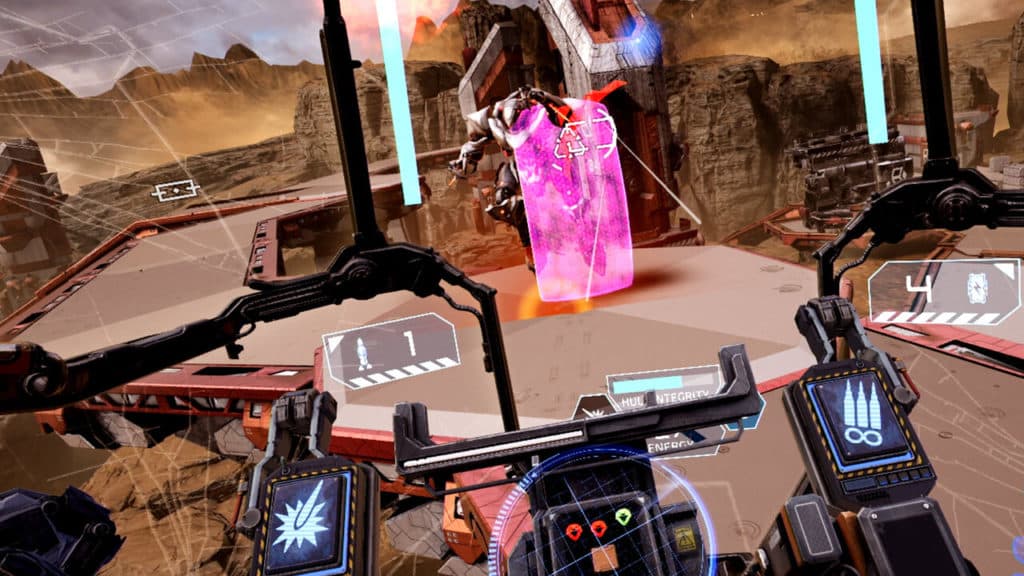 Archangel: Hellfire offers one of the best AAA experiences in virtual reality. It's a mech shooter game that gives you full control over your mech's weapons. There are a ton of upgrade paths, unlockable skins, and different game modes.
It's one of the best multiplayer VR games out there that features a co-op arena and team deathmatch game mode.
Eve: Valkyrie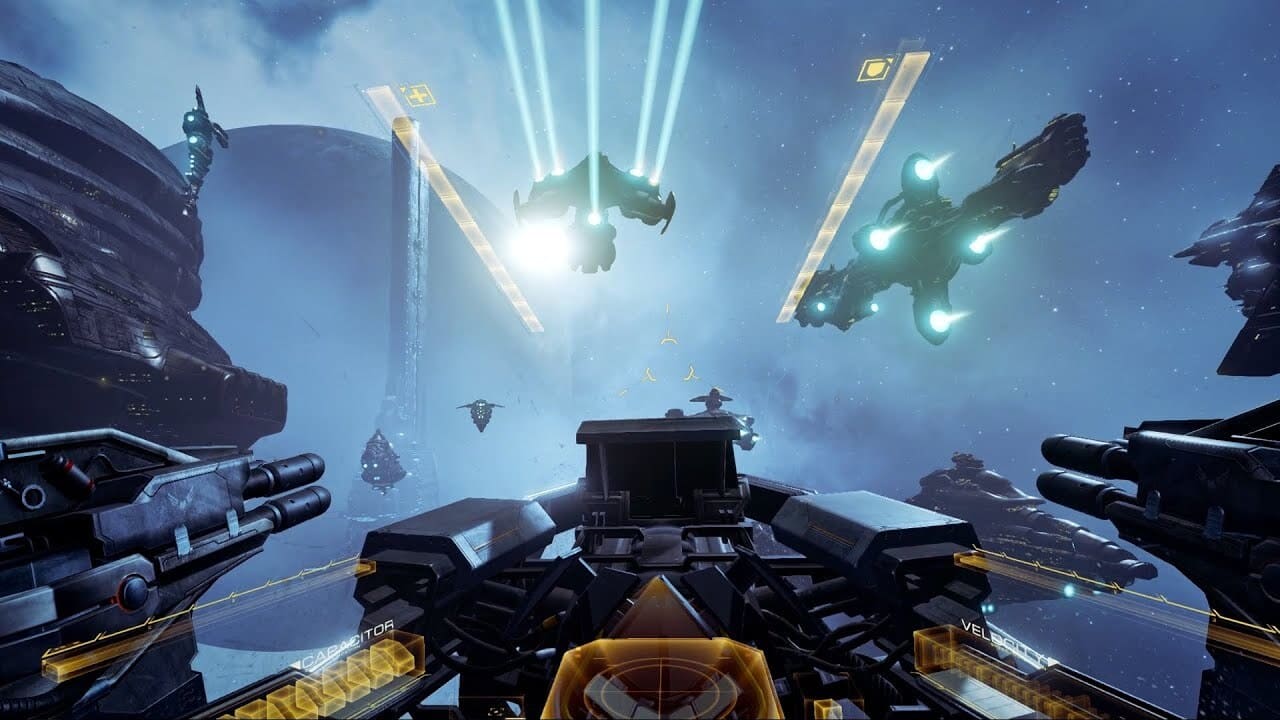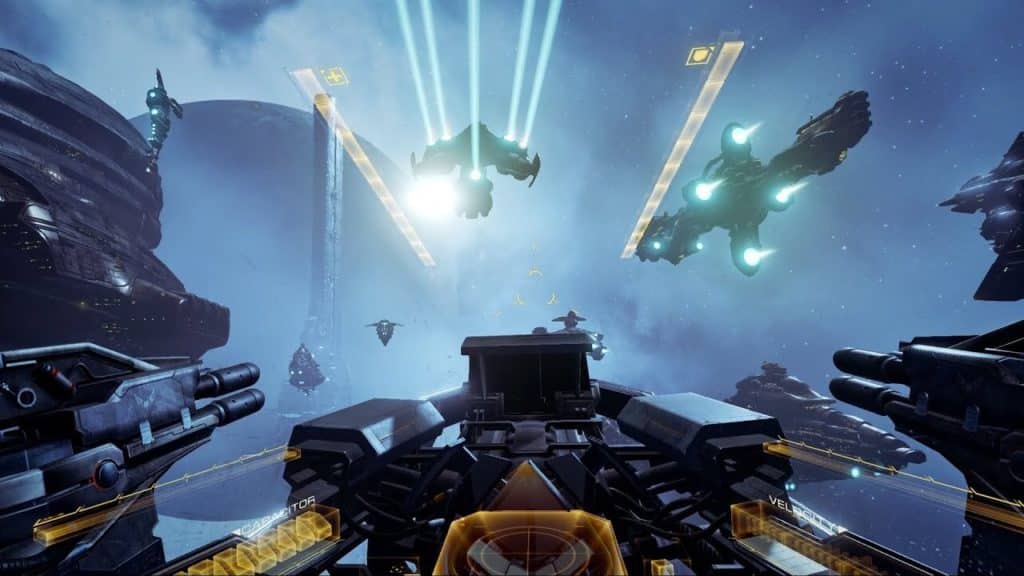 Eve: Online is considered as one of the best space MMORPG games. It's spinoff, Eve: Valkyrie is a set on the world of Eve: Online. It's a multiplayer spaceship combat game, quite similar to Star Wars: Squadrons.
The game features large battle arenas where you get to chase down and shoot opposing spaceships. Unfortunately, most controls are still keyboard and mouse-based, and your VR headset is only used to control your visibility. It's still a fun experience, though.
Keep Talking and Nobody Explodes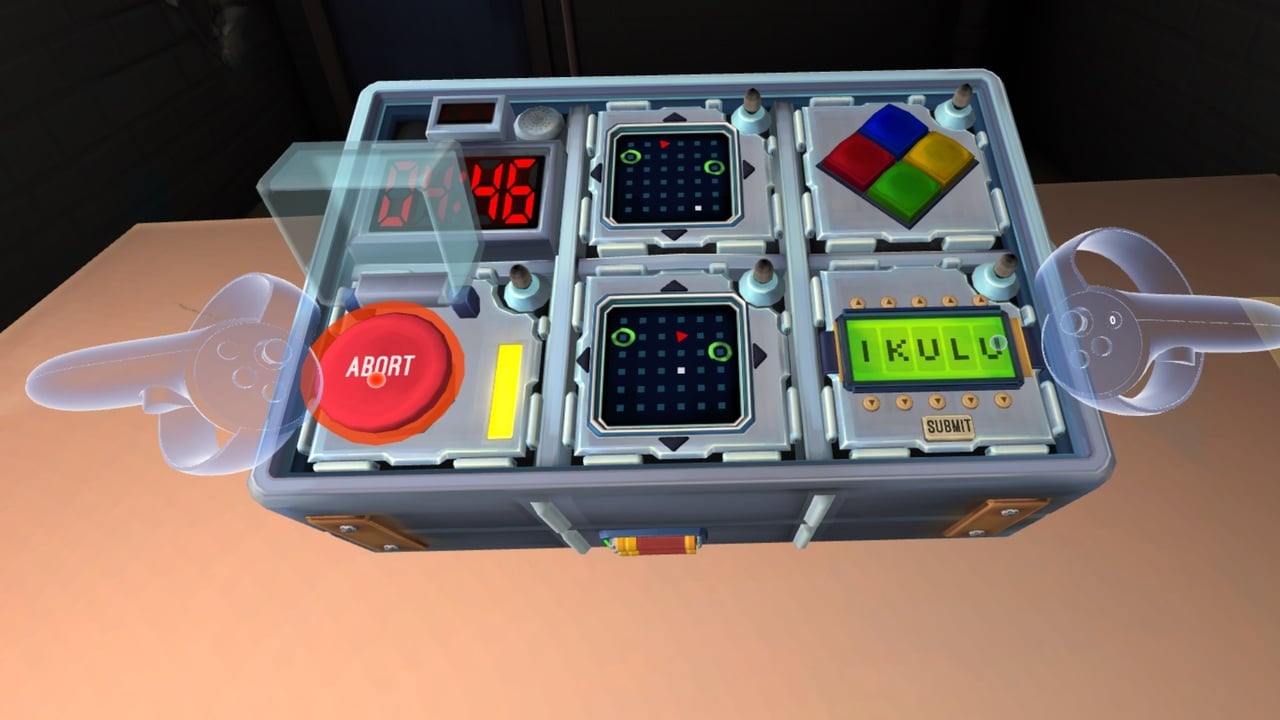 Keep Talking and Nobody Explodes is a unique game that features couch co-op gameplay. One person wearing the VR headset gets tasked with defusing a complex bomb while the others talk him through how to defuse it.
It's a fun game for friends and only requires a single VR headset to play.
Onward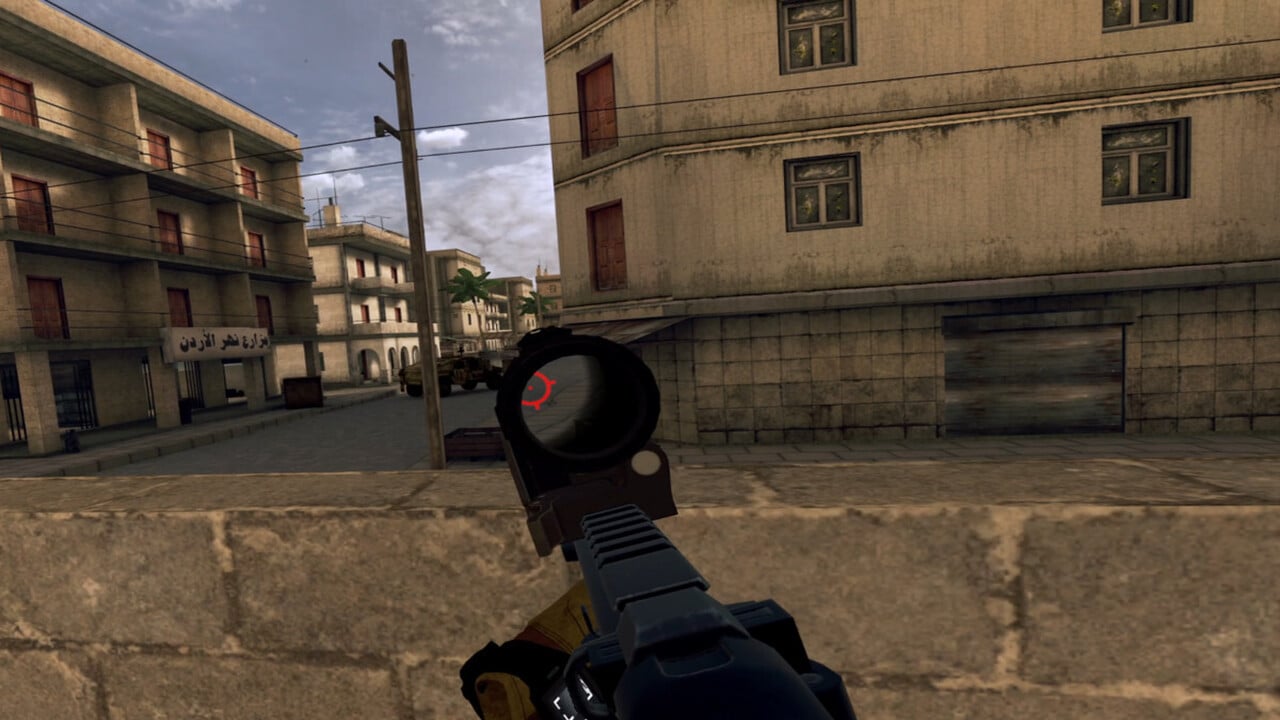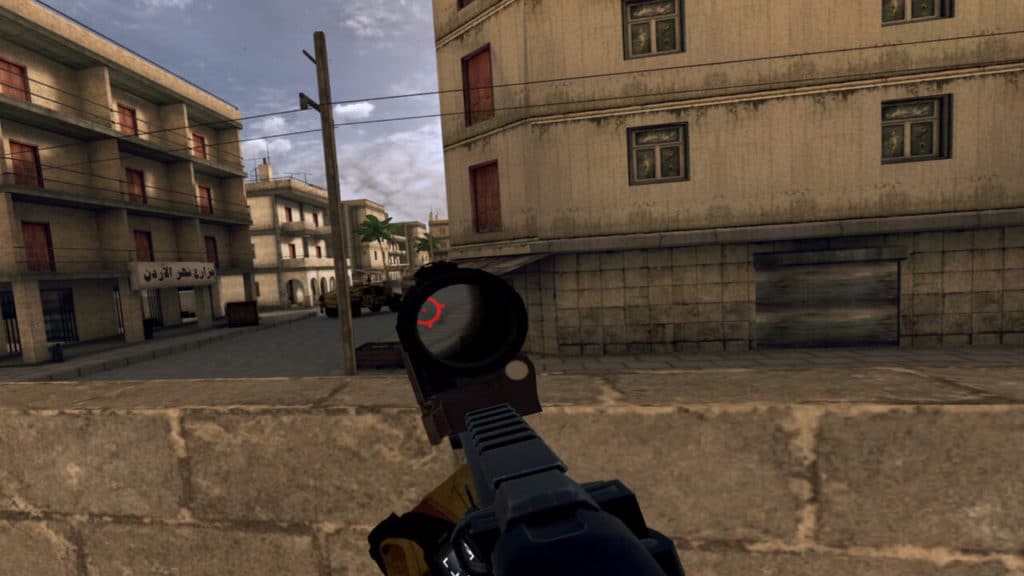 Onward is a VR game for the FPS lovers out there. It's a precise and realistic tactical shooter similar to games like CS:GO and Call of Duty.
It's the best multiplayer VR game that has a 5v5 tactical shooter gameplay. If you're planning on playing Onward, I suggest using an aim trainer to improve your skills.
Star Trek: Bridge Crew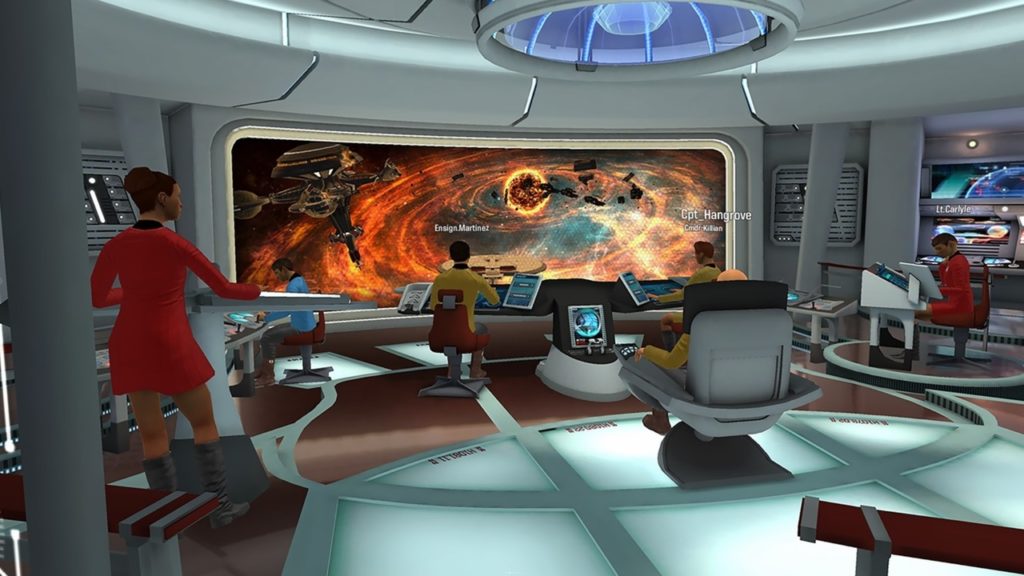 Star Trek: Bridge Crew gives you the opportunity to become a part of the Starfleet. It's focused on communication and teamwork between four different Trekkies.
There are four different roles you can play, and each one is essential to the team's success. It's a game available on various VR headsets and allows crossplay making for a one-of-a-kind experience.
The Playroom VR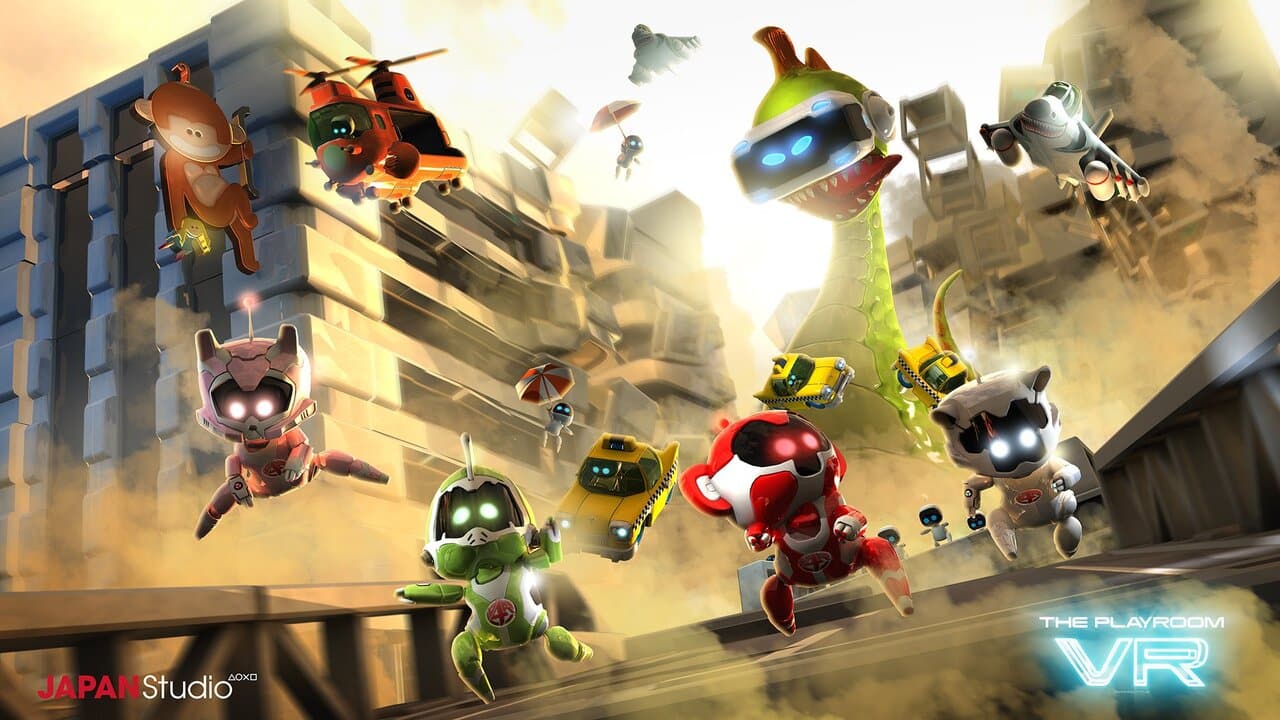 The Playroom VR is another interesting game on this list. It doesn't give you the traditional multiplayer VR experience and instead lets you face off against four of your friends. It's essentially a compilation of mini-games similar to Mario Party and Pummel Party.
Whoever's using the VR headset get's to be the "boss" that everyone else gets to fight. It's a fun and enjoyable game for a party night.
Rec Room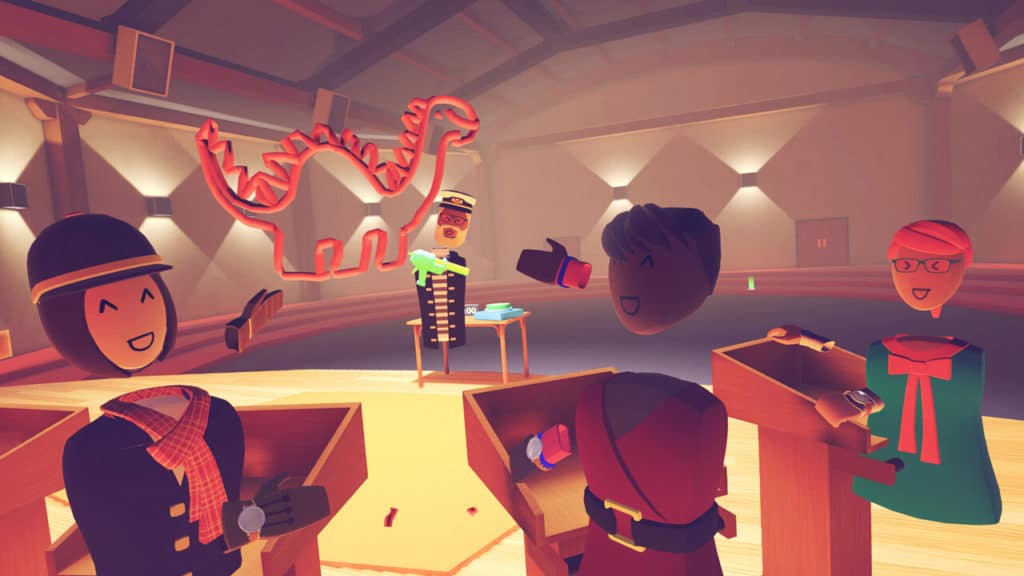 Rec Room is another great VR game. It's focused on socializing and playing different games and challenges set up by the community. You can hang out, talk to your friends, enjoy a concert, play some mini-games, among many others.
It's one of the best multiplayer social VR games available in the market today.
DiRT Rally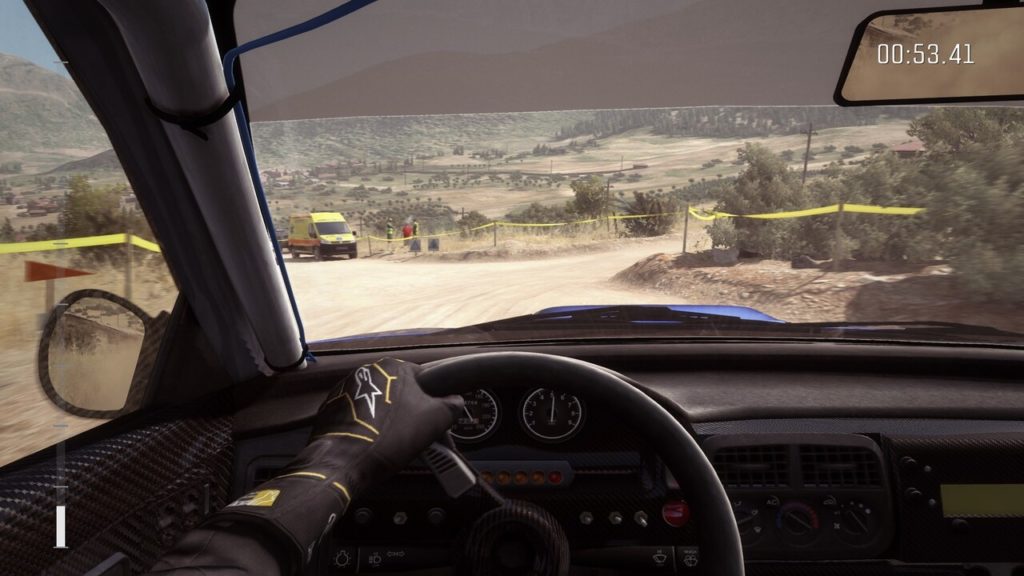 The DiRT Rally franchise is one of the best racing game franchises out there. DiRT Rally on VR gives you an overall great experience of a fast-paced competitive racing game.
You can play with others online, race against the leaderboard, and beat records.
After The Fall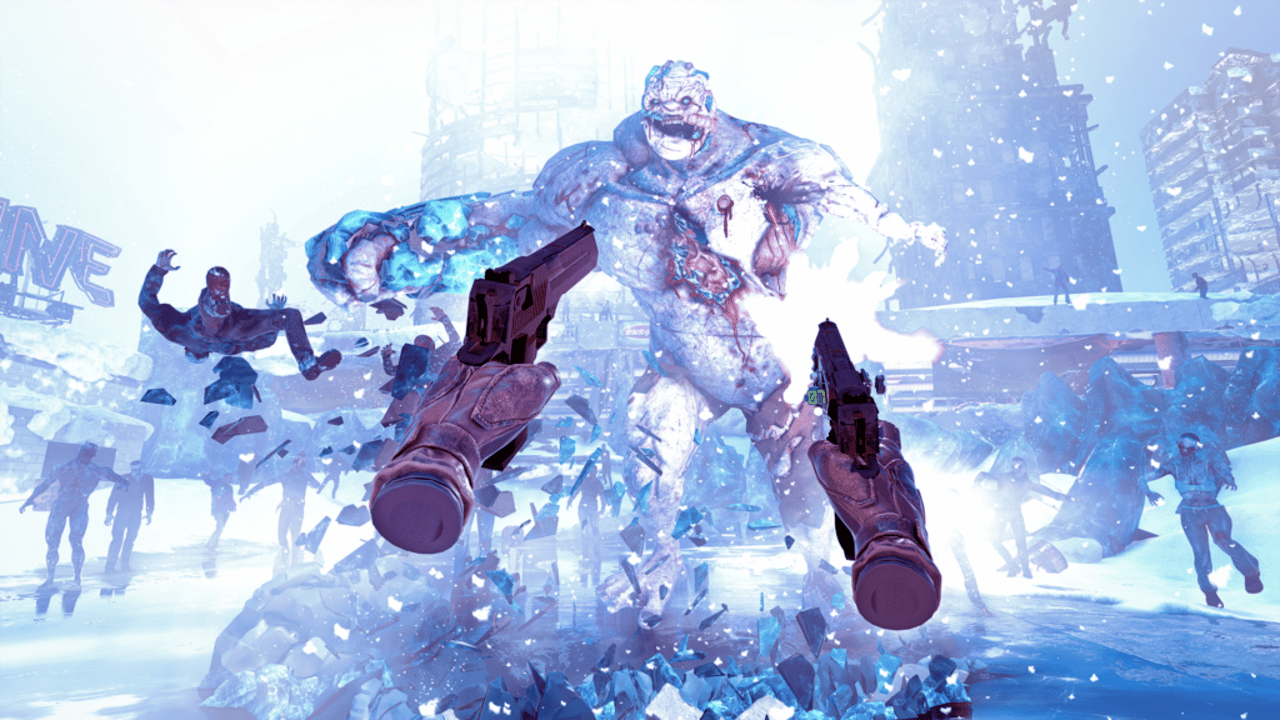 Are you a big fan of the Left 4 Dead games? Well, here comes the perfect VR game for you. After The Fall is an intense co-op game where you kill undead and mutated enemies.
It follows the same formula as L4D and B4B but in a more immersive VR setting. It has the potential to be one of the best multiplayer VR co-op games.
Battlezone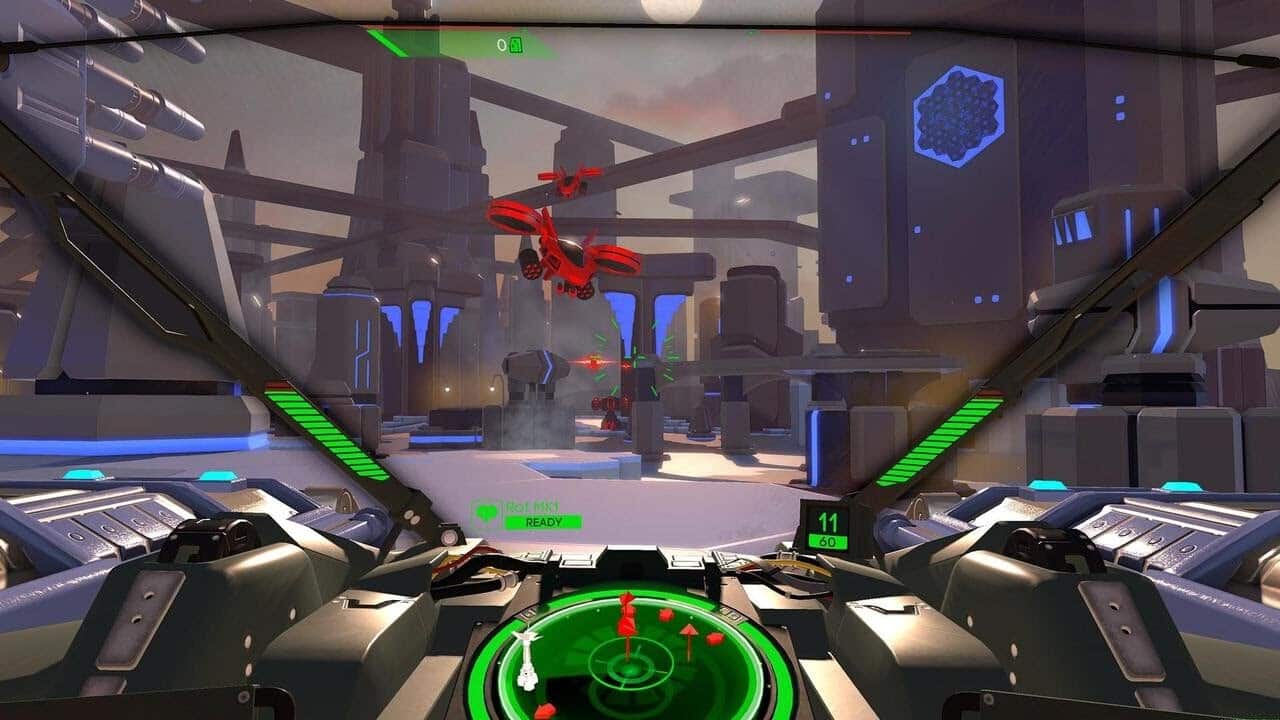 Battlezone is a first-person tank shooter VR game. It puts you inside a neon-scarred map full of explosive and chaotic fun. Using VR gives you a great peripheral view that you can use to spot targets.
You can team up with up to three friends and create some chaos through the campaign together.
Arcade Legend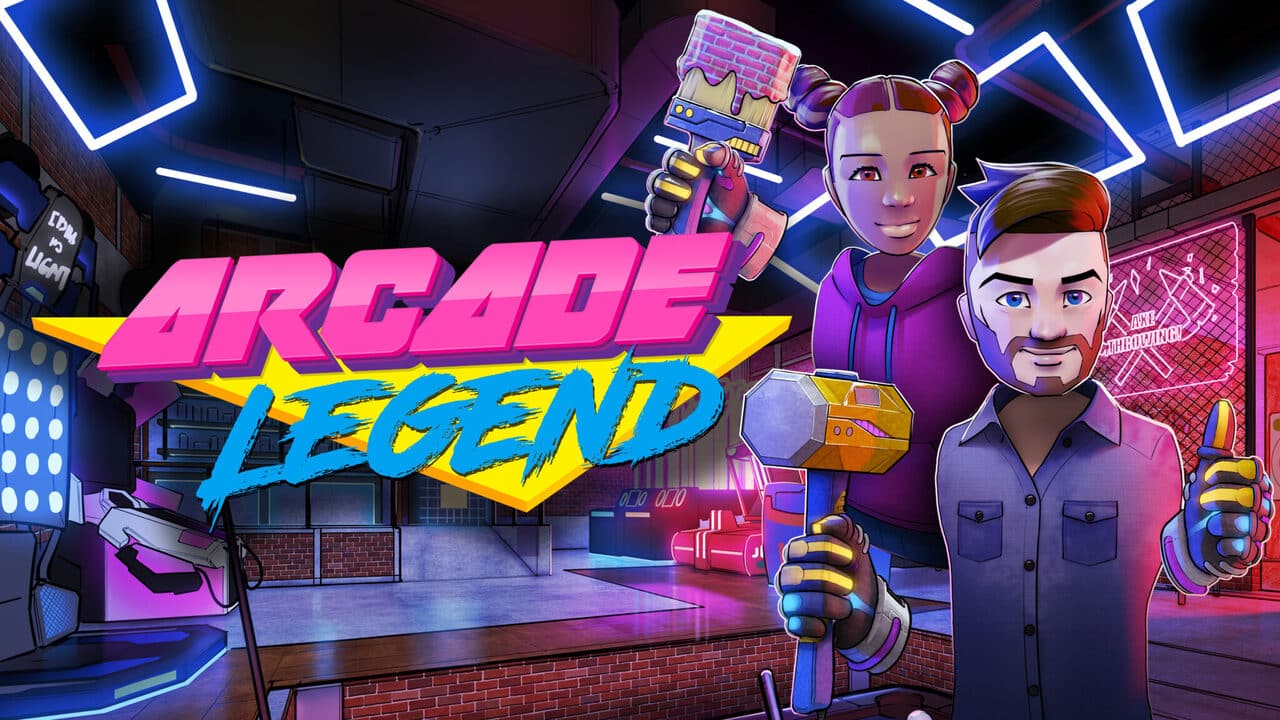 Arcade Legend is a unique simulation management VR game with some great social elements. The game allows you to build and design your own arcade where people can socialize and play games.
It's an ambitious game that's perfect for game night. Be on the lookout in early 2022 for Arcade Legend.
POW POW: Dye It Up!
POW POW: Dye It Up! is a crazy and chaotic battle royale VR game. Imagine playing with paintball guns inside your college hallway. That's exactly what POW POW: Dye It Up! is all about.
It's a non-violent family-friendly game, making it enjoyable by gamers of all ages.
Zenith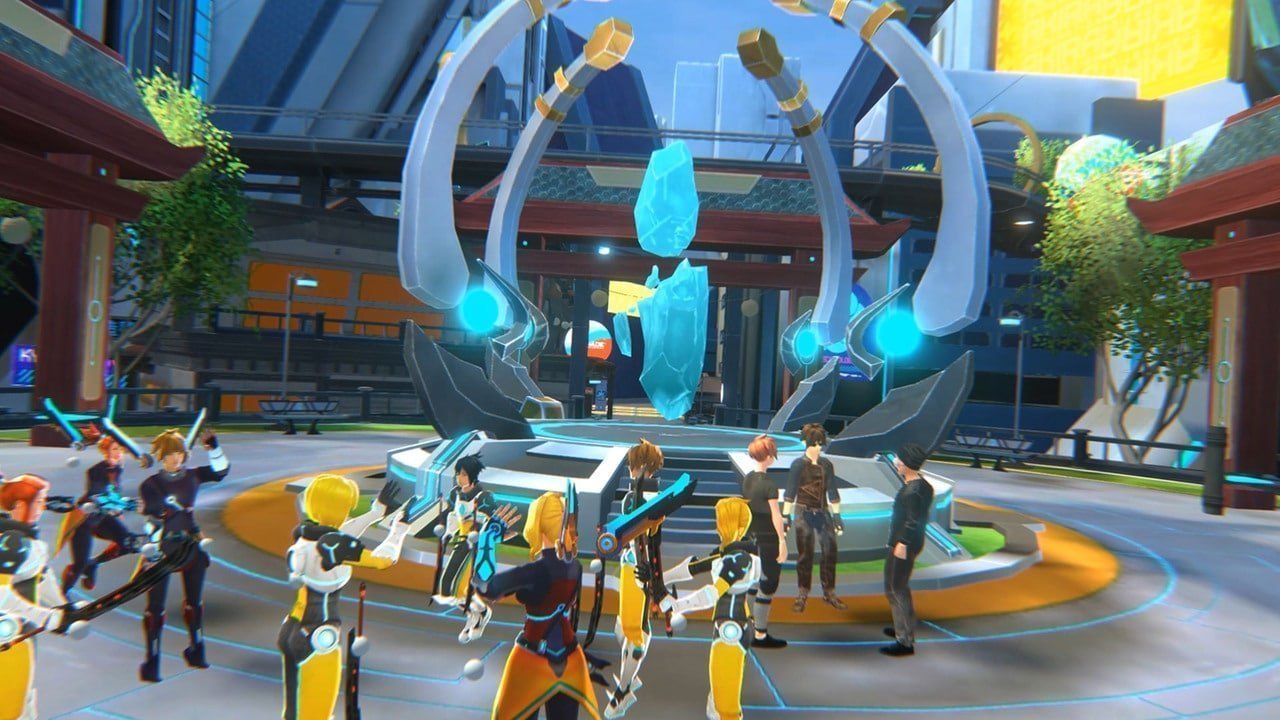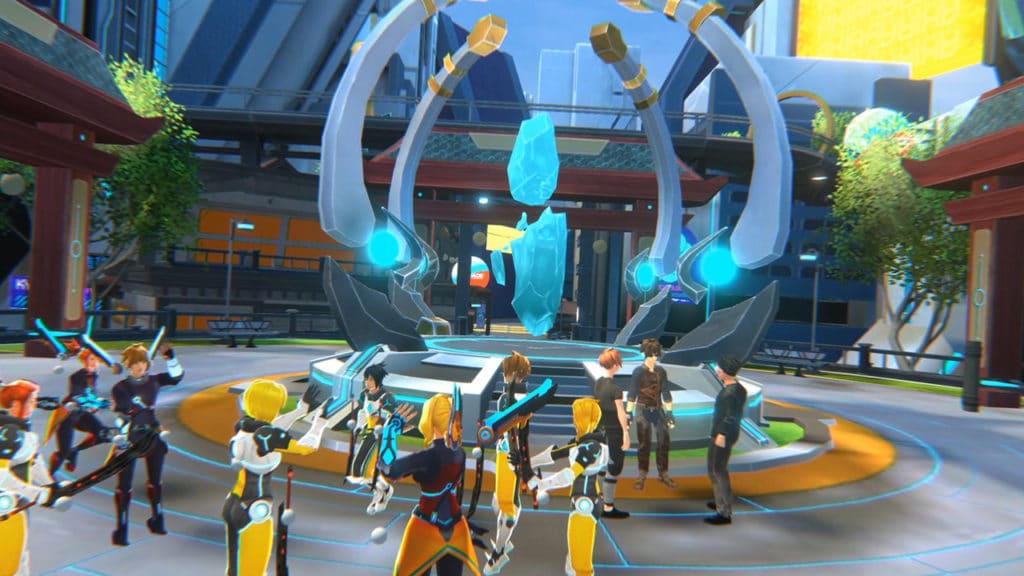 Zenith is an upcoming VR MMORPG game that fuses different action anime combat elements. The game features a large, lively, and detailed open-world map set in a futuristic city called "Zenith."
It combines ARPG combat using blades and lightning bolts together with gliding and climbing the world. It also has some character class systems and crafting like most MMO games.
The Exorcist: Legion VR SIN
The Exorcist: Legion SIN is a sequel to the popular Exorcist Legion game. The game blends action, horror, and mystery for a unique VR gaming experience.
There isn't too much information about the game yet, but it is reported that the game will have co-op multiplayer. If the developers do it right, it has the potential to become the best multiplayer VR horror game of 2022.
Nerf Ultimate Championship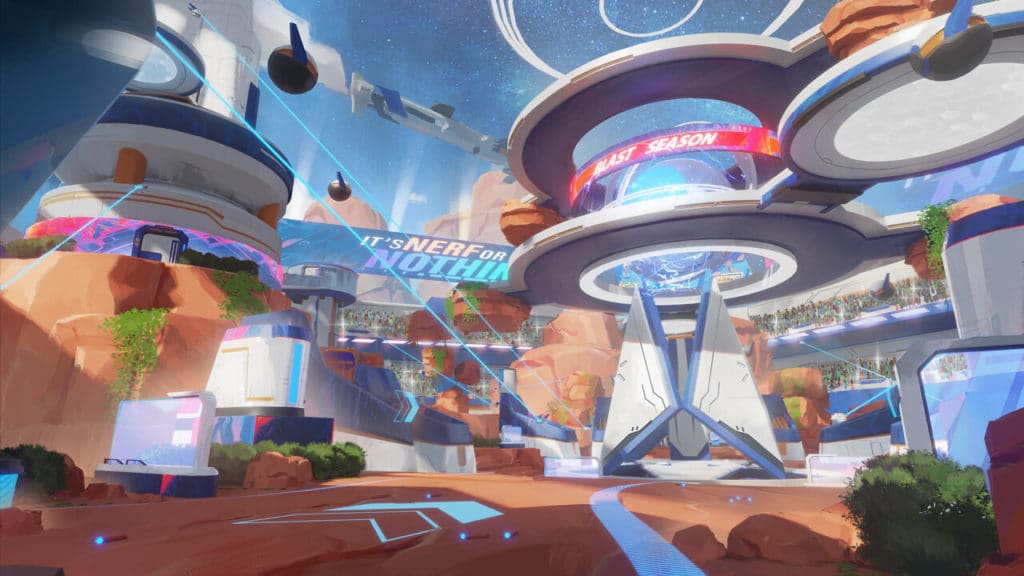 Nerf Ultimate Championship is the next level of competitive NERF. It brings the NERF wars into a virtual reality map with a wide range of blasters and weapons. The game features a fast-paced head-to-head match similar to the Halo games.
It's definitely going to be a fun game to play with friends and has insane potential to be great.
Shock Troops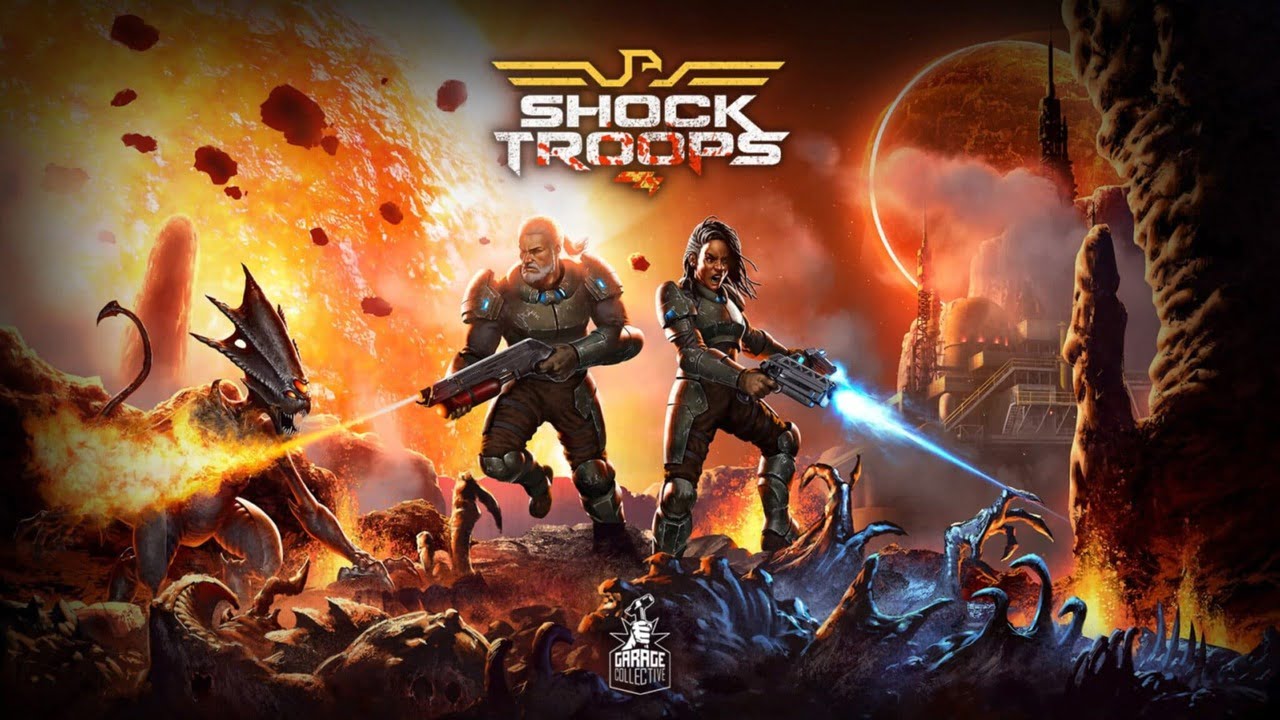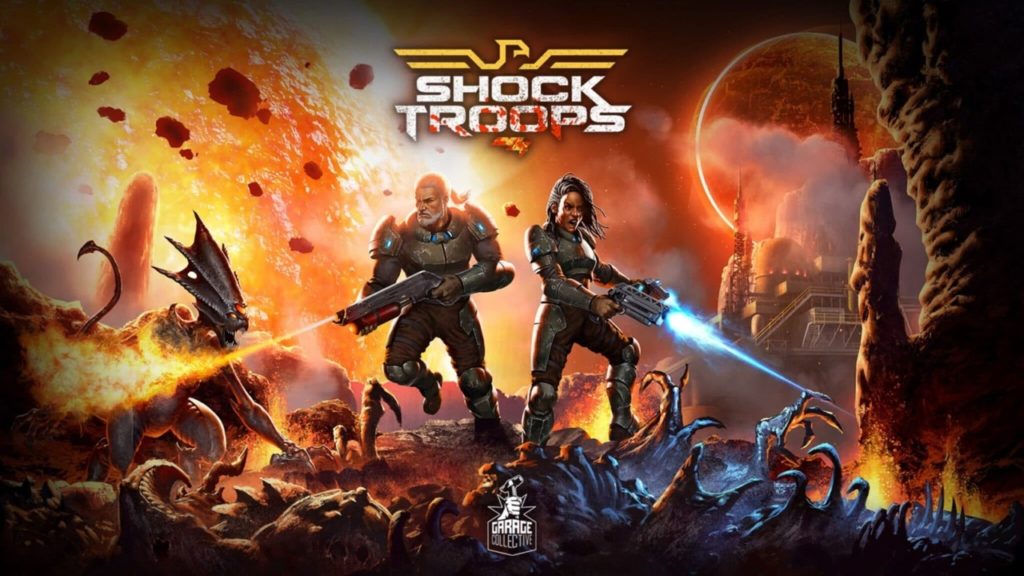 Shock Troops is a homage to early shooter games, inspired by games like Doom and Wolfenstein. It's a retro shooter game with some survival-focused elements.
It has some decent graphics and looks straight out of those retro shooters with some updated graphics. Shock Troops has a late 2022 release date, so be on the lookout.
Revolution NYX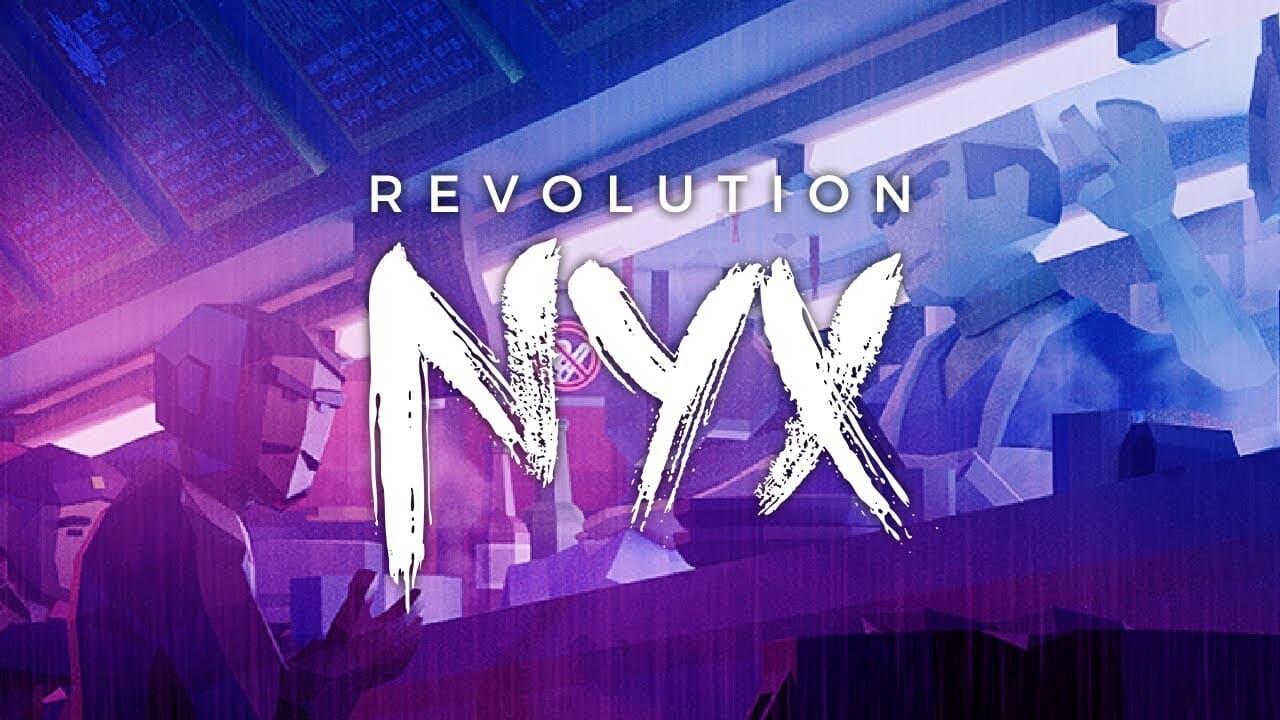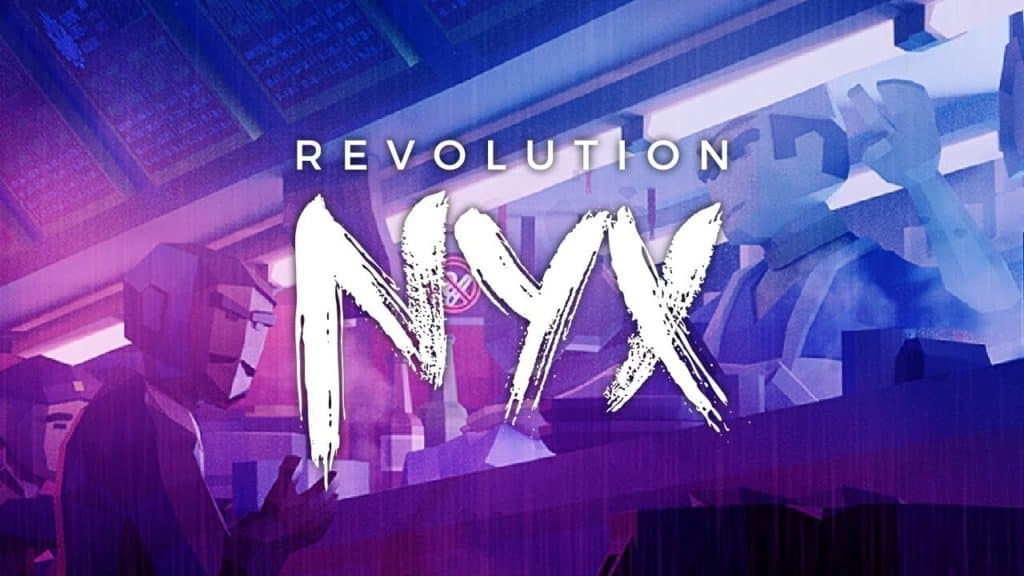 Revolution NYX is a cyberpunk 2077-esque MMO in VR. It's a unique experience that can take you to the dystopian streets of NYX. It combines an intricate story with fast-paced but physics-based combat.
It's still in pre-alpha and has a 2022 release date. You can support the developers on Patreon to help them fund the game.
Those were our picks for 20 of the best multiplayer VR games to play in 2022. Virtual reality is still a relatively young industry. There will surely be better and more fun games for it in the future.
Comment your favorite VR game!