NFTs are one of the biggest things in the crypto world right now. We've ranked the 10 best NFT games for 2022.
Many people believe that NFT games are the next big thing in the cryptocurrency industry. It's where most people are investing their money, and 2022 is going to be a big year for NFT gaming and crypto in general.
The original NFT gaming craze started with Axie Infinity in the middle of 2021. People began earning $50 or more daily thanks to the huge increase in popularity of the game. Nowadays, Axie has slowed down a bit, but the NFT gaming craze has just started.
NFTs or Non-Fungible Tokens in games are usually in-game items that you can trade in a market or use in-game. Once you purchase an NFT, you have full ownership over it and can essentially do whatever you want with it.
The value of an NFT increases the rarer and better quality it is. Some people earn hundreds if not thousands of dollars every month by simply trading NFTs. Luckily for you, the NFT gaming industry is still growing, and there's still a lot of room for growing your investment.
Today, we're ranking 10 of the best NFT games for 2022.
10 Best NFT Games for 2022
Axie Infinity (AXS)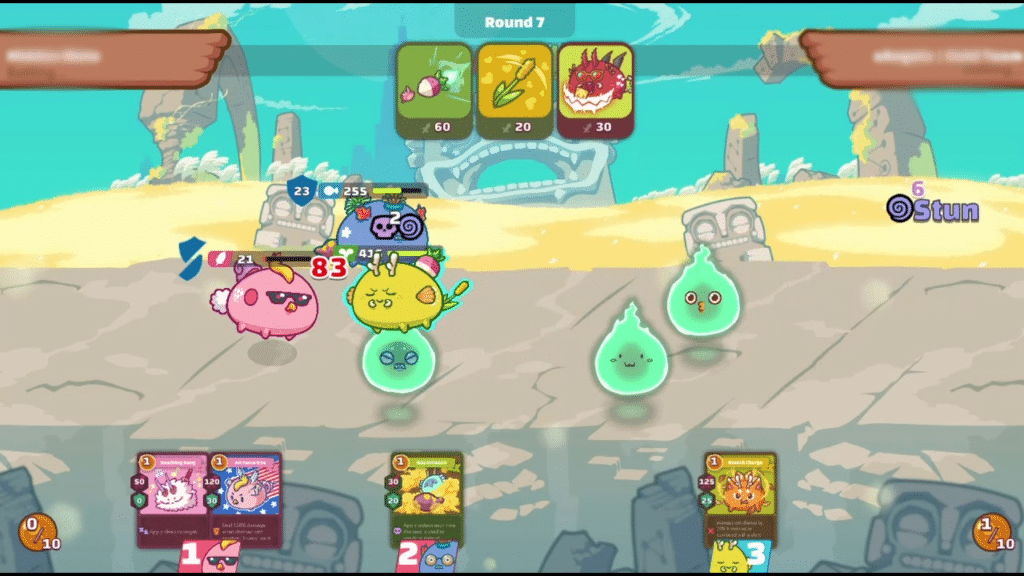 Let's start the list strong with the main game that started it all. Axie Infinity is still pretty solid and is still the top NFT game in the market. Its popularity inspired a lot of Axie Infinity alternatives that offer similar gameplay experiences and money-earning opportunities.
It has a Pokémon-like gameplay style where you use different Axies to fight other Axies. You can then earn some Smooth Love Potions or SLP through battling and completing daily tasks. The SLP you make can then be sold through third-party apps like Binance for your profit.
If you're looking for a solid and stable NFT game to invest in, Axie Infinity is definitely the best one out there.
The Sandbox Game (SAND)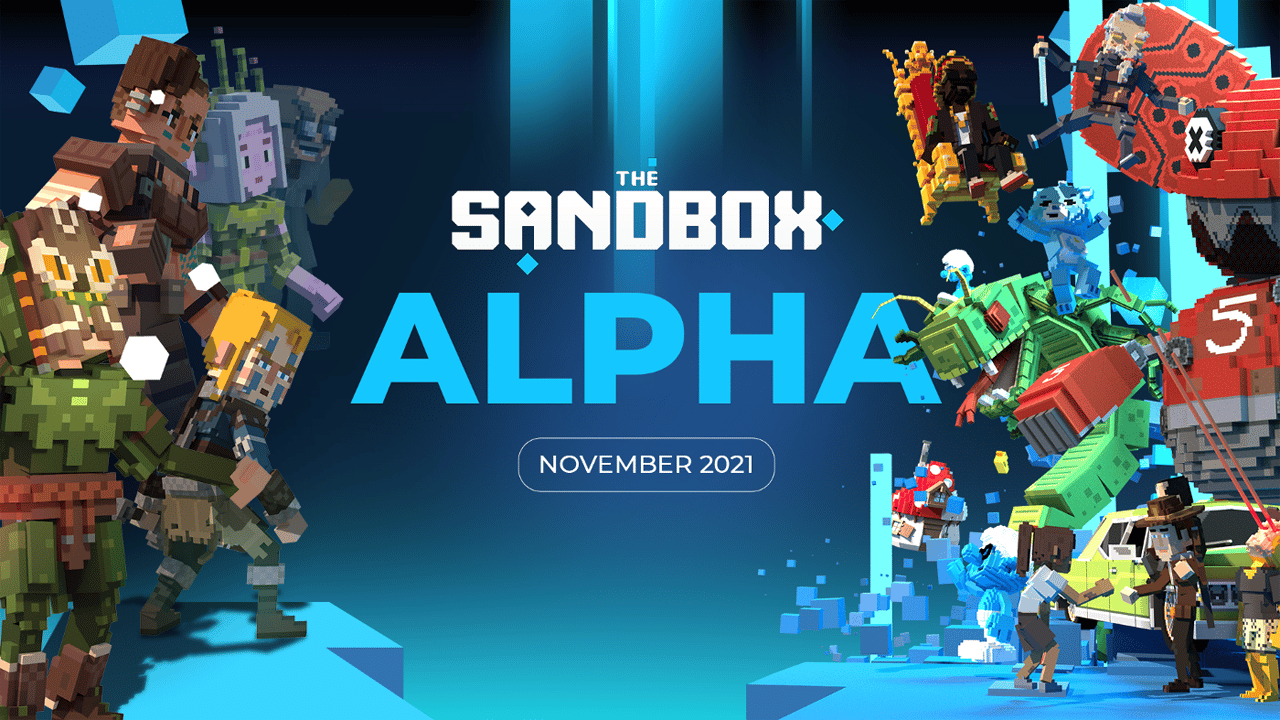 The Sandbox Game is another surprising game that increased in popularity back in November 2021. The game itself has been around since 2012, but the Sandbox NFT game only gained traction when the Metaverse started to gain some hype.
It's currently in its alpha testing phase, but it already has a great NFT marketplace where you can buy or sell different NFTs. The Sandbox Game also allows you to earn pieces of LAND that you can govern, create, play, and experiment on.
The Sandbox Game is one of the hottest Metaverse games on the market right now and is a relatively safe long-term investment to make.
Decentraland (MANA)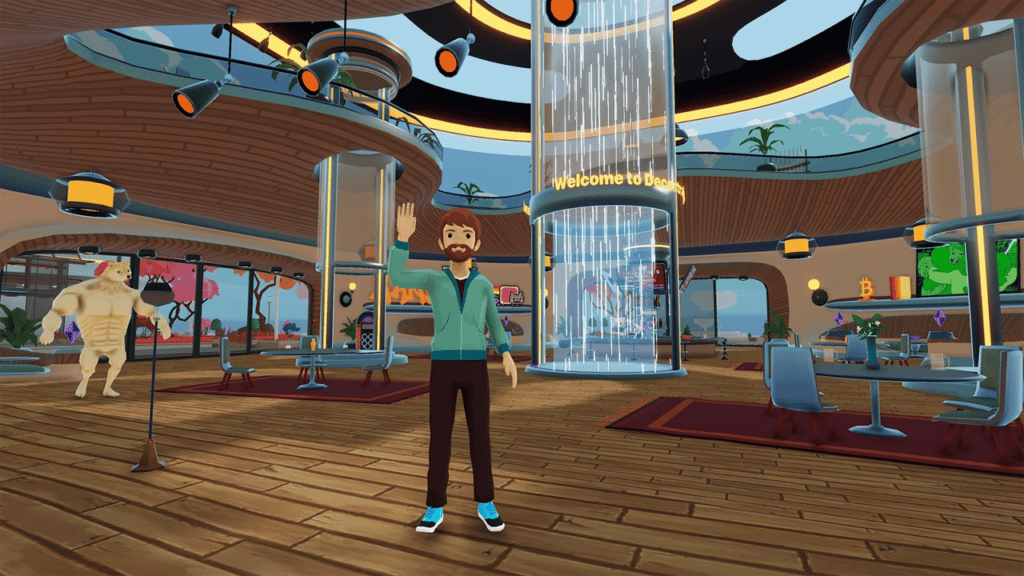 As the Metaverse hype began to grow, people started to look for new NFT projects that could grow together with it. This is where Decentraland comes in. Like The Sandbox Game, Decentraland saw a rapid increase in popularity when the Metaverse hype reached the mainstream media.
It features a fully digital world where you can create your own avatar, play different games, build, explore, and create. It's kind of similar to the way Fortnite Islands work, where you can join different worlds and explore them.
Decentraland is a free game to play. All you need is a digital wallet and a good web browser.
Gala Games (GALA)
Gala Games is a unique platform where you can find a collection of different games. It's partially owned and operated by players, which means it better understands the wants and needs of the player base.
There are currently nine different games that feature NFTs. Some of the popular ones are The Walking Dead: Empires, Town Star, Spider Tanks, and Echoes of Empire. There are different game genres such as MMORPG, RPG, simulation, survival FPS, strategy, and tower defense, among many others.
The best thing about Gala Games is that there are quite a few different games for you to play and enjoy. You're not only investing in a single game, you're investing in multiple ones.
Defi Kingdoms (JEWEL)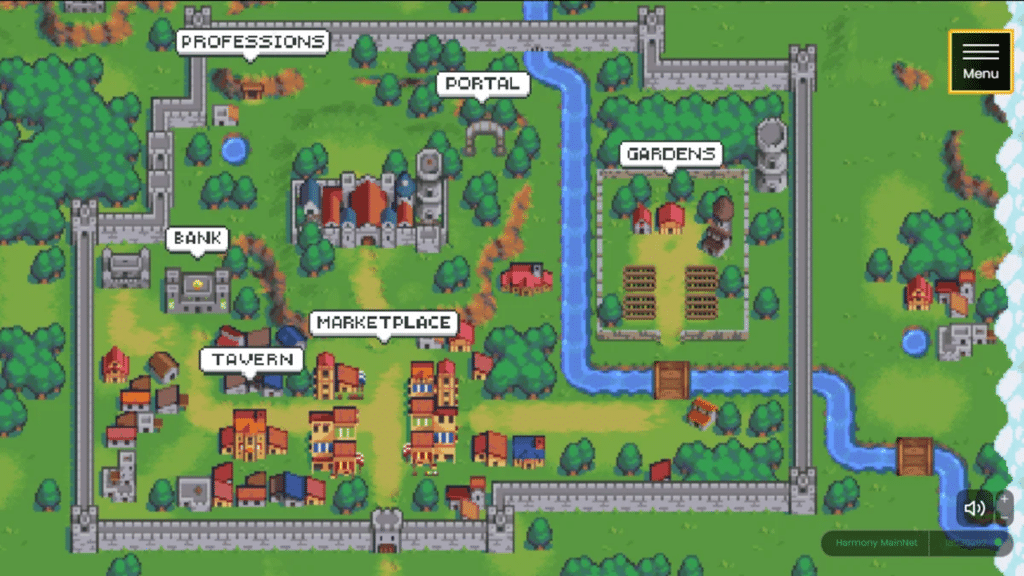 Next, we have another relatively new NFT game called Defi Kingdoms. It features gameplay elements such as PVP and PVE, building on plots to mine resources, and Hero NFTs available to level up or trade.
You can use your Hero NFTs to defend your garden and unlock rewards faster. They also have plans to include lands, buildings, and crafting equipment in the game. It's a quite popular game sitting at a $1 billion market cap.
It has a beautiful pixelated game design, similar to early RPG games. If you enjoy classic RPG games, you should definitely take a look at Defi Kingdoms.
Illuvium (ILV)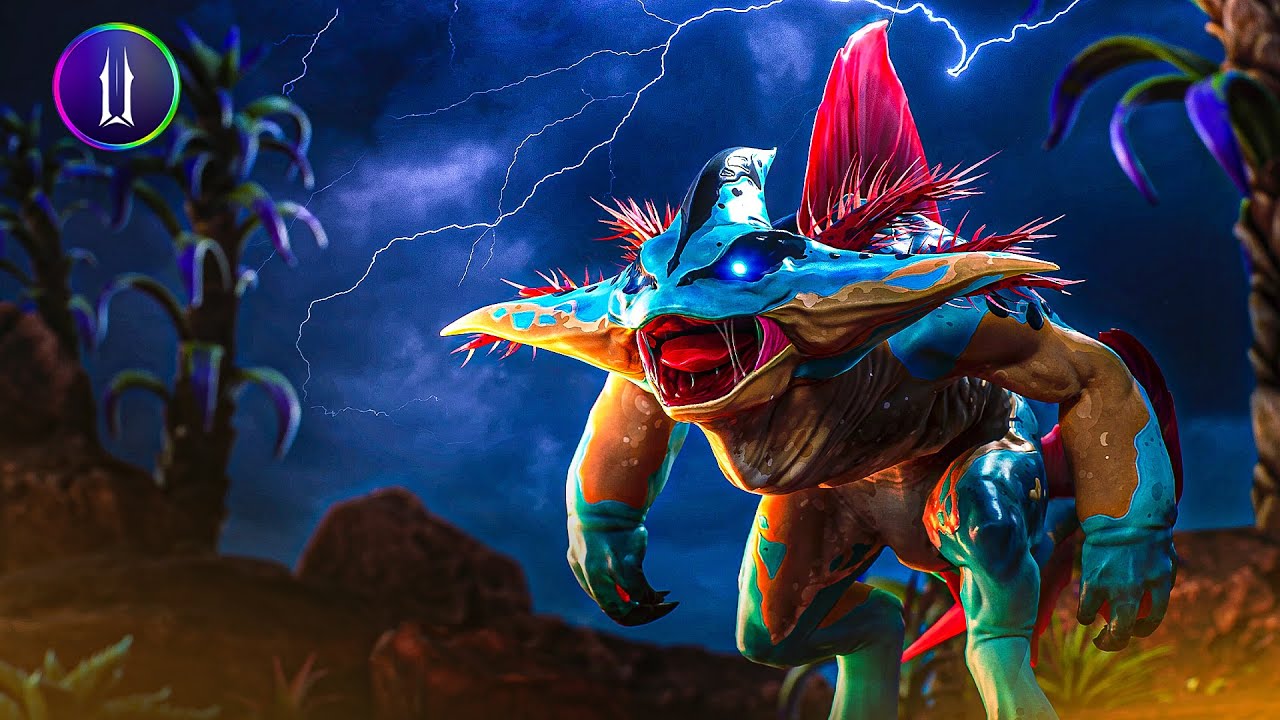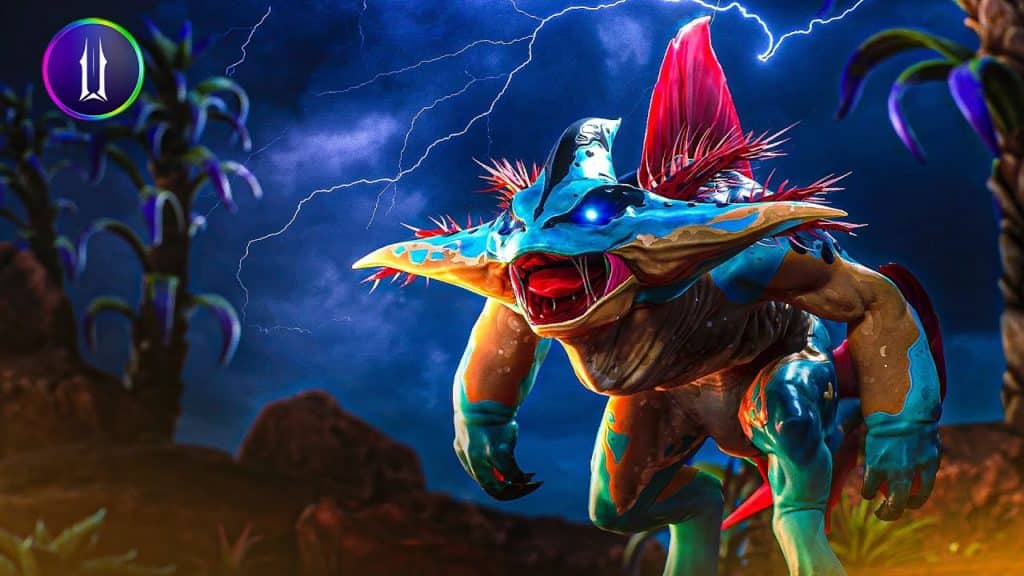 Illuvium is another monster-based NFT game. It's an open-world RPG game that features unique creatures called Illuvials. You can capture, fuse, upgrade, and use your Illuvials to fight your opponents.
They plan on adding over 100 different Illuvials that will roam the vast alien world. At this point, there isn't much that you can do since the game isn't out yet. But it's one of the best-looking NFT games out there and shows a lot of potential for growth.
It's one of the riskier NFT games on this list, but you can definitely get a high reward if it can live up to the expectations.
Mobox (MBOX)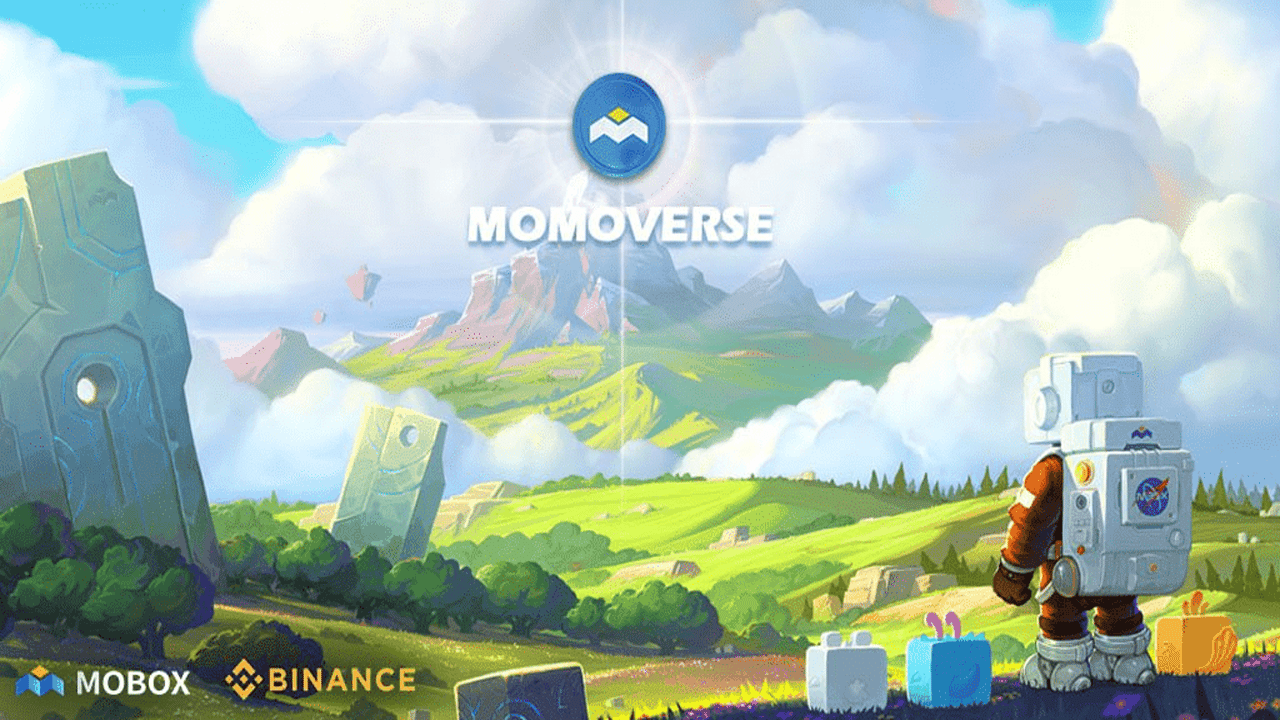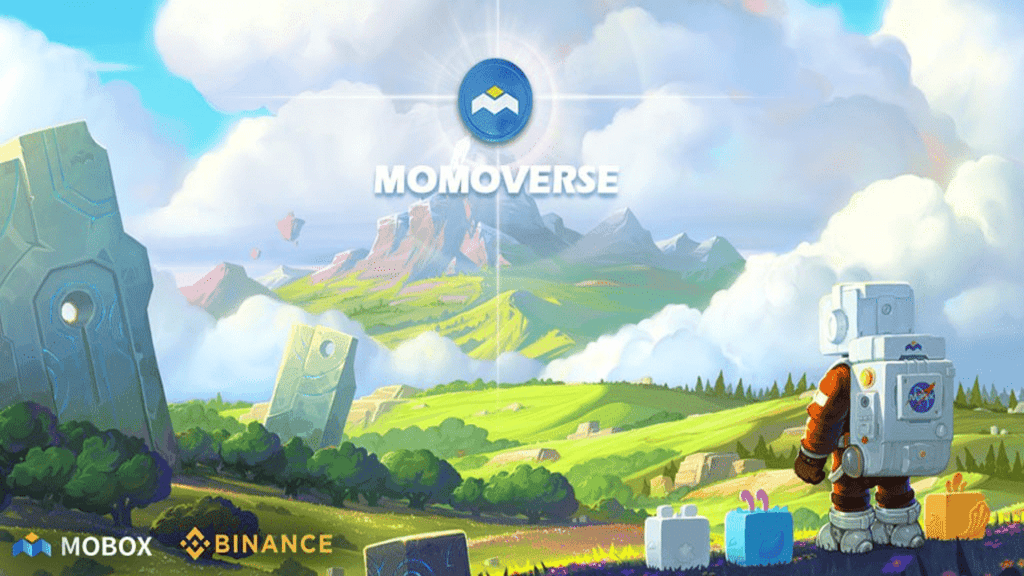 If you're looking for a free-to-play NFT game, you should definitely take a look at Mobox. It's a whole NFT ecosystem that expands each day. It's built on the Binance Smart Chain and is called the MOMOverse.
Mobox is a collection of different blockchain games connected via one central hub within the MOMOverse. It also includes a fully decentralized NFT marketplace, perfect for selling or buying any NFT you get in Mobox.
Mobox is a great NFT project/platform that's worth exploring if you're looking for a relatively safe long-term bet.
Vulcan Forged (PYR)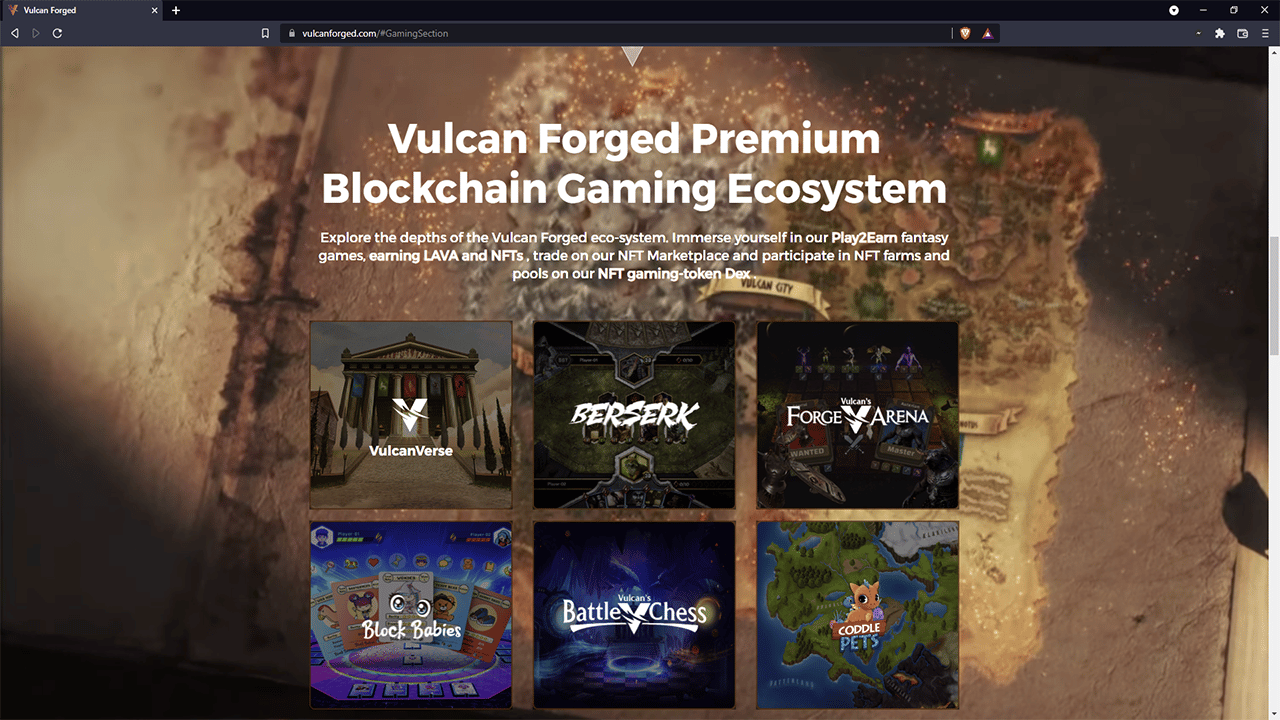 Vulcan Forged is another unique NFT game. It's essentially a gaming company focused on developing new NFT games. The whole Vulcan ecosystem comprises some pretty amazing and fun games where you can easily earn some extra money.
They also have a new open-world MMORPG called the VulcanVerse. It features NFTs, quests, adventures, battles, and of course, earning PYR. Most of the Vulcan Forged games are play-to-earn and are good low-risk investments.
If you're looking for a variety of different NFT games to play, I definitely recommend trying out some of the Vulcan Forged games.
Polkacity (POLC)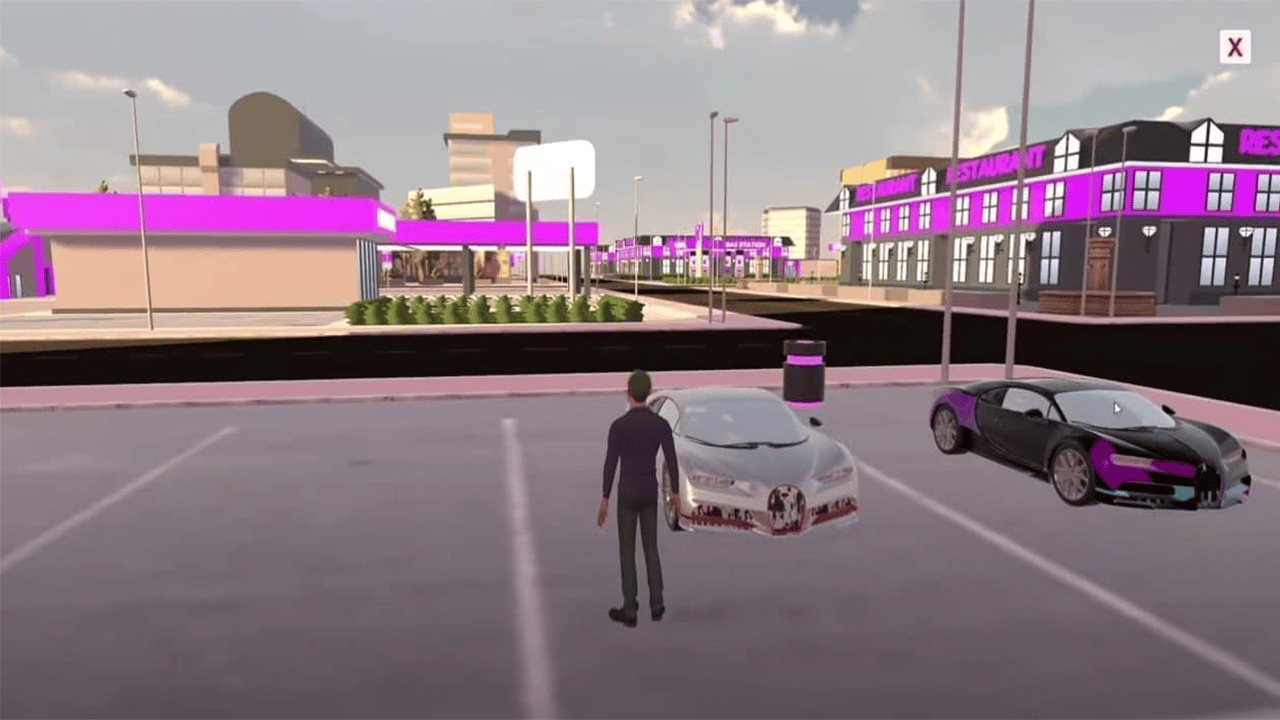 Polkacity claims to be an NFT/ cryptocurrency version of GTA V. It's an autonomous city that's primarily based on NFTs and virtual assets found within Polkacity. It's one of the very few NFT games that has a bridge between the Binance chain and the Ethereum chain. It currently allows users to transfer funds from the Ethereum to Binance chain, with Binance to Ethereum coming in the future.
Some of the virtual assets and NFTs in Polkacity include lands, vehicles, pets, gadgets, and even debit cards, among many others. Polkacity is one of the best NFT games with the highest potential ceiling and can result in huge gains in the future.
Polkacity is still in early development, but it already has an active marketplace. The cheapest current listing is a Polka Camera available for 120 POLC or roughly $85.
Thetan Arena (THETA)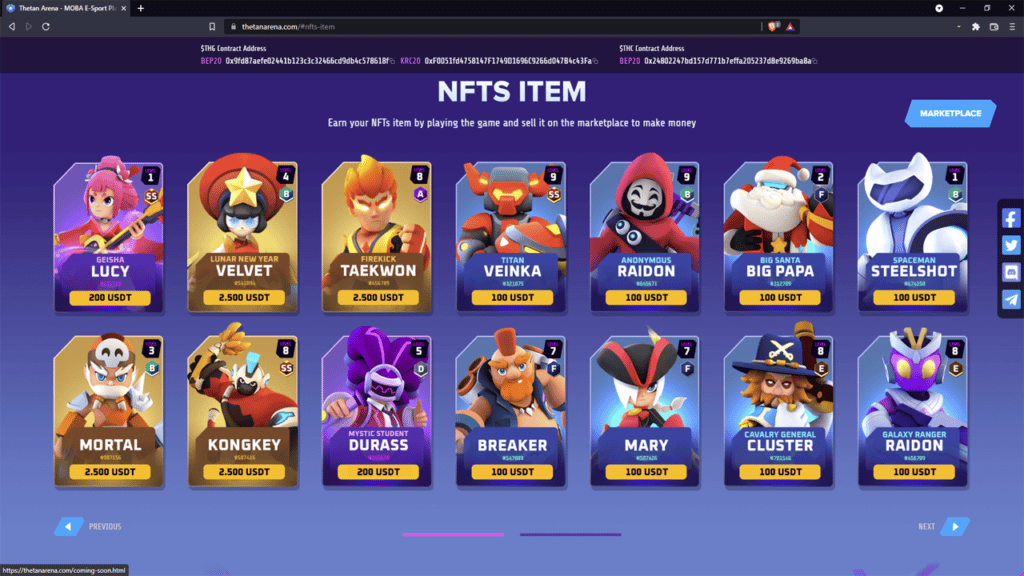 For the final game on our list, we decided to include Thetan Arena. Thetan Arena has recently surged in popularity because it's one of the first MOBA play-to-earn NFT games available in the market.
It's also available on a wide variety of devices such as Android, iOS, and PC, making it accessible to almost everyone. Thetan Arena features fun and addicting gameplay matched with regular updates, attractive rewards, and different game modes.
Thetan Arena is free-to-play, but you can also buy the NFT "Heroes" from the marketplace starting from around $57.00.
That concludes our ranking of the 10 best NFT games to play in 2022. Remember, these are all just based on what games we think are worth playing. This isn't financial advice, so make sure to always DYOR (Do Your Own Research.)
What NFT game do you think belongs on the list? Comment it down below!