Portable consoles are interesting, but once they are discontinued, finding games and working devices can be a challenge. When the console is as popular as the Nintendo DS, then it becomes a problem for modern users. Luckily there isn't a single best Nintendo DS emulator, but at least 8 ones to choose from.
The DS is a portable device, meaning that emulation should be available on multiple platforms, including mobile ones. It also implies that emulation shouldn't require high-end hardware, given the power limitations of the DS.
The following are the best Nintendo DS emulators for desktop and mobile devices.
melonDS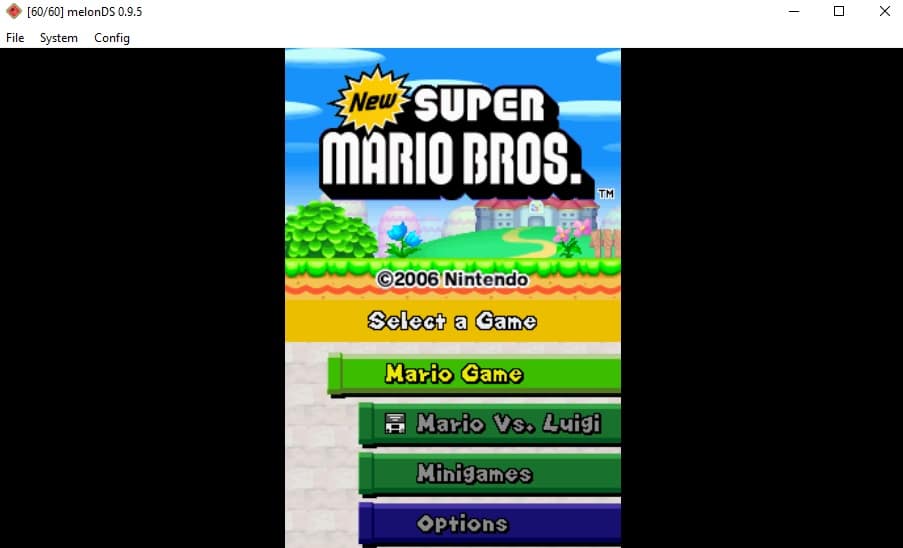 Emulating: Nintendo DS and DSi
Platform: Windows, Linux, macOS, and Vita
Download melonDS
With a stylized DS in the logo, colored red to look like a melon, this emulator is probably your best bet if you like the Nintendo DS. It is an actively developed open-source project, available on multiple platforms, mostly x86 ones. It is also available officially for Linux ARM, meaning that it can easily be ported to Android (which uses the Linux kernel and the ARM architecture).
This emulator has big goals, namely to emulate both multiplayer gameplay and Wi-Fi. It was started as a project by one of the developers who worked on DeSmuME, another Nintendo DS emulator.
It is often considered to be the best Nintendo DS emulator, but arguments can be made in favor of others, such as official support for mobile devices, rather than unofficial ports. That being said, it should be the first one to try, because of its functionality, making it the best DS emulator.
DeSmuME
Emulating: Nintendo DS 
Platform: Windows, Linux, macOS
Download DeSmuME
DeSmuME is a project that has been around for a while and has the maturity that you want from an emulator. Being actively developed, that maturity is not just being old software, but software that has had enough revisions to be stable and provide features to those seeking accurate emulation, as well as those who want to play games.
It can be used on Windows, macOS, and Linux, as well as online, which makes it a versatile application. The best versions are the native ones, and they will run games with the best optimization. It has full support for Wi-Fi and Netplay, as well as everything else from graphics, and upscaling, to various input devices.
melonDS and DeSmuME are often considered the two best Nintendo DS emulators and should be downloaded first.
BizHawk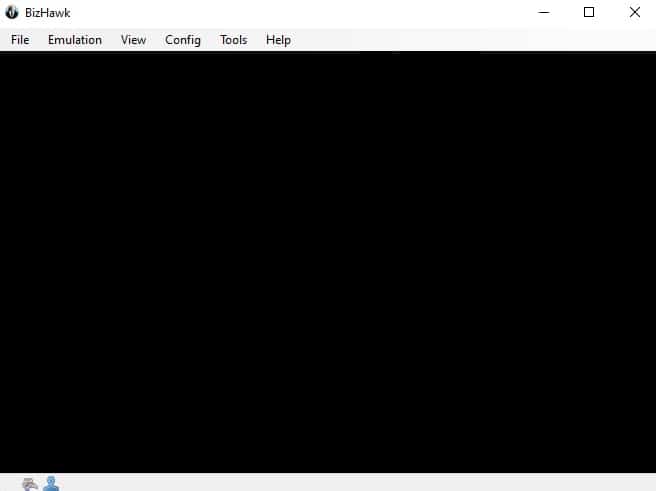 Emulating: Nintendo DS 
Platform: Windows and Linux
Download BizHawk
BizHawk is a name that we hear often in the world of emulation, namely as a GBA emulator, or as a Sega Saturn emulator, even. It is also a Nintendo DS emulator, and while some would argue that multi-system emulators are not the best choice if you want accuracy, they are better if you want simplicity.
BizHawk also emulates the DSi, among other systems. It uses code from melonDS, which is one of the best Nintendo DS emulators. Notably, BizHawk has a great interface and can load firmware from many systems. You have to provide your own firmware, which in this case means dumping the BIOS from your Nintendo DS.
BizHawk is a great choice for those who have a couple of DS favorites but also like games for other consoles/systems.
NO$GBA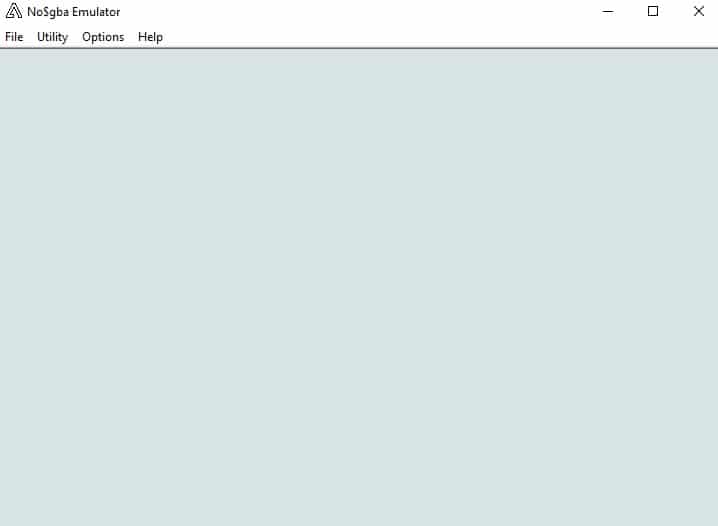 Emulating: Nintendo DS 
Platform: Windows
Download NO$GBA
A GBA emulator that emulates the Nintendo DS? Well, No Cash or NO$, is a series of emulators, but the main one emulates the GBA and the DS/DSi. The series also emulates other consoles, such as the SNES, Commodore 64, PlayStation, and more.
There are some downsides to this series of emulators, despite the fact that they are free. They are in active development but are not open-source projects. That is not a bad thing in itself, though they are tied to Windows only.
But, if you want a different take on Nintendo DS emulation, NO$GBA is the right choice. It is also favored by developers because it has a great debugger. Despite being tied to Windows, it has been confirmed to work under Wine on Linux.
GBE+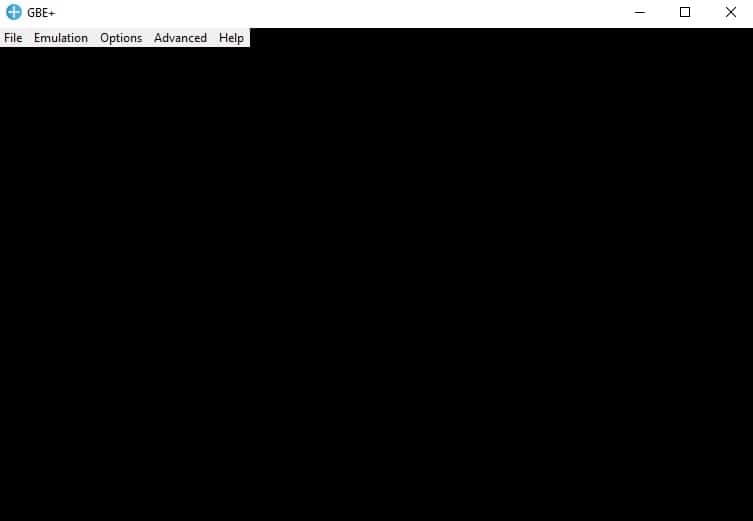 Emulating: Nintendo DS 
Platform: Windows
Download GBE+
GBE+ stands for GB or GameBoy Enhanced, plus. This is a rewrite of the previous project from the same developer, called GBE. It is primarily a GameBoy emulator, but it also emulates the DS. It is a bit lower on the list because of the slow update process.
The new version of the emulator is typically released every April 1st, but not as a joke. The yearly update makes it a bit difficult to recommend compared to other emulators that have daily builds, sometimes even multiple ones per day.
GBE+ is still a good emulator, so much so that it was the first to emulate many things that were found on different Nintendo devices. Even with the slow update process, it remains one of the best Nintendo DS emulators.
Note that the current 1.7 version doesn't come with a libpng16-16.dll and that it has to be extracted from the 1.6 package in order for the QT or GUI version of the emulator to run on Windows.
NooDS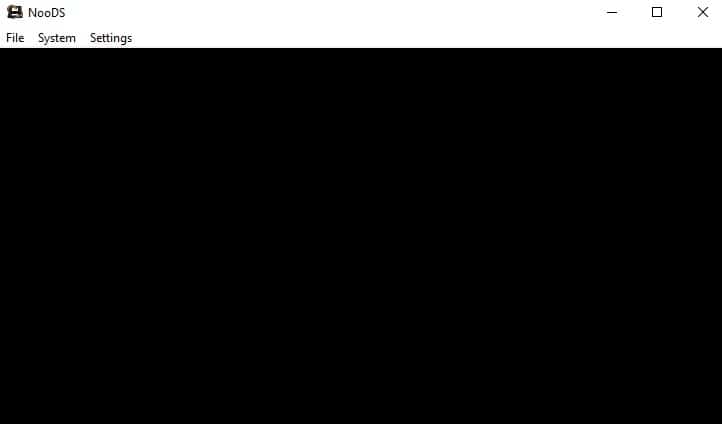 Emulating: Nintendo DS 
Platform: Windows, Linux, macOS, Switch, Vita
Download NooDS
Some would say that this is far from the best option when it comes to DS emulation, but it beats other emulators in terms of platform compatibility. Other than RetroArch, which is not always the perfect choice for accuracy or even speed, there are not many DS emulators that can run natively on multiple platforms.
NooDS is an open-source project that runs on Windows, Linux, macOS, Android, PS Vita, and the Nintendo Switch. It follows a rolling release concept and has daily updates on GitHub. While it might not rival melonDS or DeSmuME as the best Nintendo DS emulator for PC, it definitely can rival them on other platforms.
DrasTic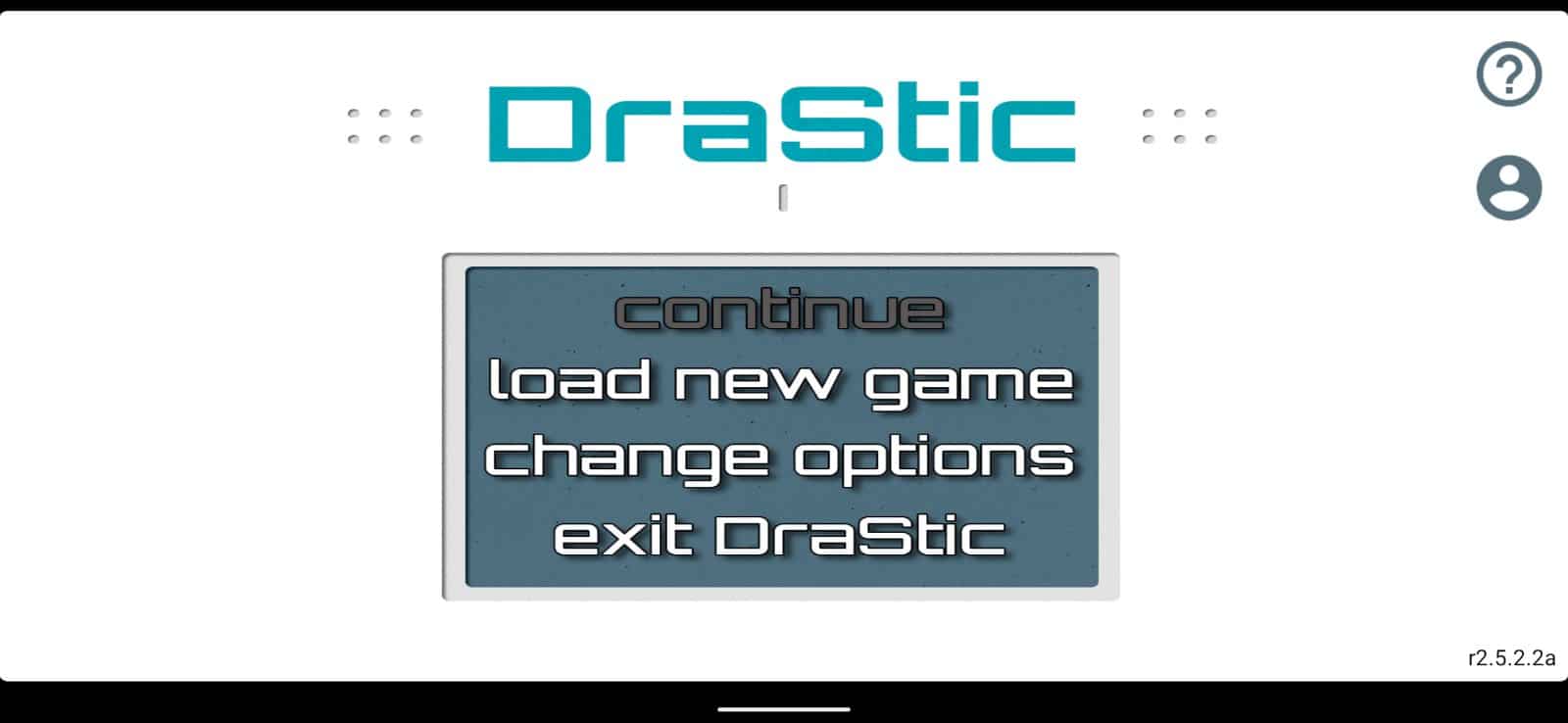 Emulating: Nintendo DS 
Platform: Android, Linux, and Raspberry Pi
Download DrasTic and on Play Store
The stylized name should tell us that this is a Nintendo DS emulator. What it doesn't tell us is that this is an emulator that works only on Android, Linux, as well as Raspberry Pi. While Android users are plenty, specializing in one platform brings benefits, but limits exposure.
The app works, but what hurts it is the fact that it is a closed-source app, and there is only a paid version available on the Play Store. There is nothing wrong with paying for a good product, but when there are some alternatives, then people start thinking. 
Closed-source and paid-only are not a good combination in the world of emulation, but that doesn't take away from the quality of the product.
Last but not least, lies the libretro core machine, RetroArch. Available on almost all platforms that users are likely to use, it relies on cores made by other emulators to power its emulation process. It is a frontend, one that looks good and is easy to use but uses the core of many popular emulators.
For Nintendo DS, RetroArch relies on the two best candidates, DeSmuME and melonDS. One of those is available as a core for mobile RetroArch, making it a solid alternative for mobile users, who are left with not that many choices for Nintendo DS emulation.
RetroArch works great on Android and iOS while supporting many consoles, as well as popular desktop systems such as Windows, Linux, and macOS.
How to Run Nintendo DS Games
Using melonDS as an example, here is how you can run Nintendo DS games.
Running a Game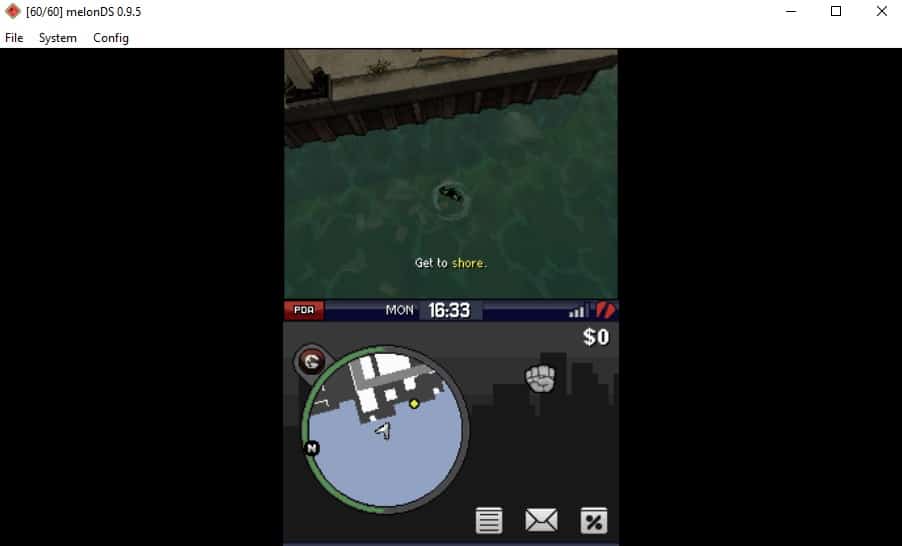 melonDS is simple in this regard. It requires no firmware unless you want to run a DSi game. You simply need to point the emulator towards the ROM, typically in a zip file. You should configure the controls per your desire.
Other emulators might require a BIOS, which you need to dump from your own DS. As for the games, as always, you need to own the game in order to play it.
Performance Concerns
Nintendo DS is by no means a formidable console to emulate. There have been revisions, but none of them should tax modern hardware too much.
Whether on desktop computers or on a smartphone, you should use the best Nintendo DS emulator, which is either of the ones from the list.
Conclusion
The Nintendo DS has many viable emulators, but these eight are the best ones. Whether for PC, mobile, or even consoles, the DS has been successfully emulated. Performance shouldn't be an issue, and netplay is also available, local and otherwise, depending on the title.
Depending on the emulator, some games might not work. Most developers have compatibility lists, so you can check ahead before downloading the best Nintendo DS emulators.