The Pokemon franchise has been very popular since the release of Pokemon: Red & Blue in 1996. However, the dated graphics and lack of functioning Game Boys make it hard to enjoy the game in a modern setting without a Pokemon emulator.
Over the years, Nintendo has released multiple bestselling Pokemon games, most of them on a different Nintendo device. All of the popular games have been released on handheld consoles such as the Game Boy/Color and Game Boy Advance, Nintendo DS, Nintendo 3DS and Nintendo Switch.
All the Nintendo handheld consoles have been (somewhat) successfully emulated and the following are the best Pokemon emulators.
RetroArch is a frontend for various emulators, meaning that it allows easy access to multiple systems/consoles/games. It is a cross-platform program that works on Windows, MacOS, Linux, as well as iOS and Android (in some cases with limited core support).
RetroArch is a great Pokemon emulator, because it can cover all the handhelds. It supports easy configuration, has shaders to modernize the older games, supports netplay, and can record videos and stream directly to YouTube or Twitch.
While some might struggle to figure it out at first, because of having to download cores, once it is all set up, it could be the only emulator you need.
It is also available on Steam, which streamlines the entire installation and emulation process.
One of the oldest emulators on the list, Visual Boy Advance is what is referred to as a GBA emulator or Game Boy Advance emulator. However, like most GBA emulators, Visual Boy Advance also emulates the original Game Boy and the Color edition.
Like RetroArch, it covers most platforms, which gives us an alternative across multiple systems. Visual Boy Advance has a simple interface, reminiscent of most other emulators. Extensive documentation provides all the necessary information for a great gaming experience.
This emulator is among the older and more successful Nintendo DS emulators. It is a straightforward emulator that works on Windows and macOS. It is an open source project, just like RetroArch, which is a trend among emulators.
It is simple to use, however, the user interface is by default vertical, which might come as a surprise. It also looks a bit dated compared to some of the other emulators, particularly those which are developed by a team of people.
It is worth noting that the project is no longer in development, but the emulator works well enough compared to all the other available choices.
While most of the Pokemon games in the main series are on Game Boys, the DS, 3DS and Switch, there are a couple of great ones on the GameCube and the Wii. These two consoles are a couple of years apart but close enough for a single emulator to cover both.
Dolphin allows you to create a library, and has one of the better UIs among the Pokemon emulators, making it a great choice if you are running a Windows, macOS, Linux or Android system. Interestingly, there isn't an iOS version as of yet.
The emulator was recently launched on Steam for free. But, it was immediately taken down as well. just like RetroArch, and that should help any newcomers overcome the seemingly difficult obstacle of getting into emulation.
Nintendo 3DS has been a console with some of the most interesting games published by Nintendo. Among them are Pokemon Sun & Moon. Citra is the best Pokemon emulator for 3DS, and another open-source project.
Citra supports online play with a simple click and has an interface that is easy to use while offering advanced users more customization. It is a large project, supporting the same systems as Dolphin, once more without iOS support.
Citra has a lovely list of compatible games, sorted by whichever factor you prefer, though the compatibility factor is probably the best one.
Yuzu is a Switch emulator, which means that it is highly experimental. The good news is that the same team behind Citra is developing this project. Yuzu has a very similar interface and is, therefore easy to use for beginners.
Being so young, Yuzu has support for some games, though do not expect the entirety of the Switch library to work without hitches, if at all. The emulator will eventually work with multiple systems but is currently available on Windows and Linux.
Yuzu also has a list of compatible games, with the same principles as the Citra version, but a different color grade and interface, to match that of the software and its theme.
How to Use a Pokemon Emulator
Most emulators follow the basic principle of having to load a BIOS to play games. However, that is not the case with the emulators on the list, other than RetroArch. RetroArch has its own repository of BIOSes, or rather, cores, which you can download within the emulator itself.
The ROMs, or ISOs of games, are what causes some friction within online communities. All emulator developers will strictly tell you that you have to own a game in order to play it using their emulator.
Most, if not all, emulator developers do not provide any games or links to games. In the case of older games, for the Game Boy and Game Boy Color, you would have to download ROMs. Newer games have ISOs, 3DS, and Switch games often come in the form of a digital copy.
To run a game, depending on the emulator, you'll have to just simply click on the File tab and then Open or Load File.
Performance & Compatibility
Some will wonder about performance and compatibility, and the former should not be an issue, given that the emulated hardware is old and should run without a hiccup on smartphones, let alone laptops and computers.
Compatibility with the newer games, especially for the Switch, could be an issue. Checking with the developers of the emulators is recommended. Dolphin and Citra have handy compatibility pages.
In terms of ease of use, emulators like Dolphin, Citra, and Yuzu are much more straightforward to use, while RetroArch can be challenging for beginners. All emulators have official tutorials and documentation, including decent community support online.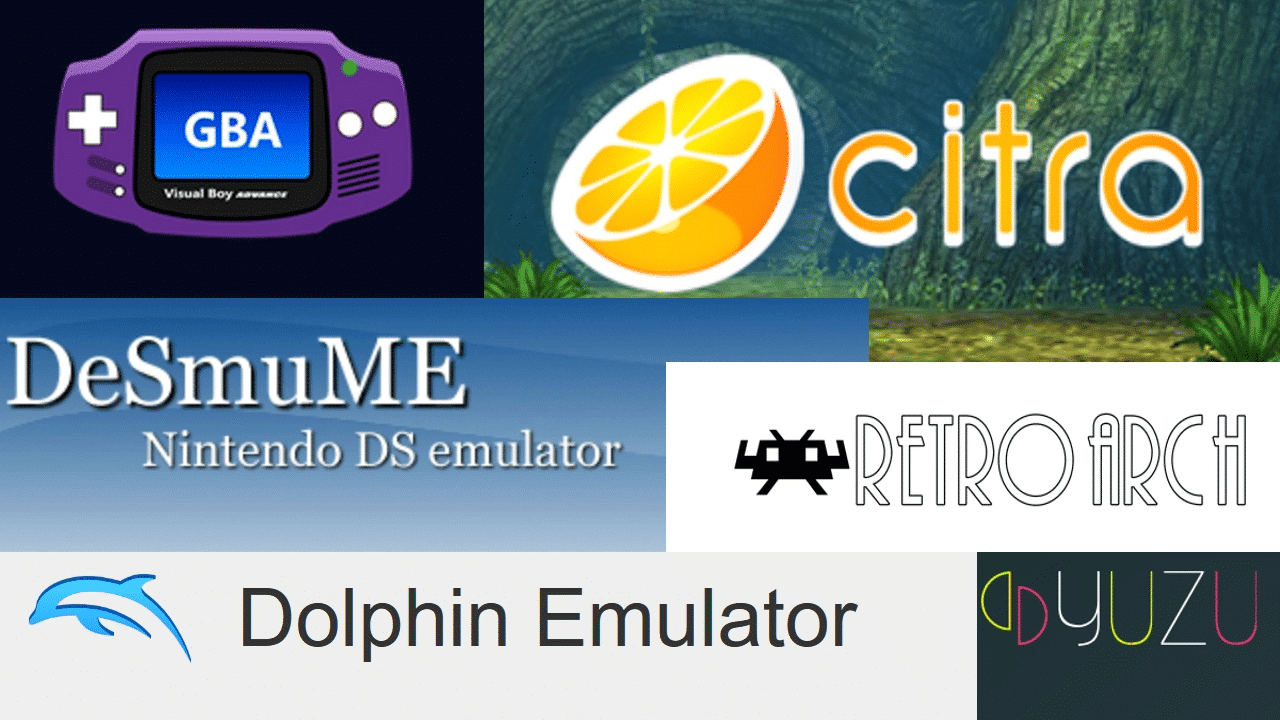 The Verdict: What Is The Best Emulator on PC?
RetroArch is the best Pokemon emulator on PC. It covers all handhelds, and supports multiple configurations, streaming, netplay while also being able to stream YouTube and Twitch as well.
These programs are relatively easy to use, most of them are cross-platform compatible, and best of all, each of them is a great Pokemon emulator.