Thanks to Rockstar's continuous effort to keep Grand Theft Auto Online fresh and alive there are a huge number of properties to purchase. Of course, this can prove confusing for players as they do not want to waste millions on the wrong properties, which is why the best GTA 5 properties matter .
We don't blame them, we want only the best money can buy. In this article, we've found the best properties in GTA 5 Online to help you guys plan your next purchase. From rooftop penthouses to Submarines, we have something for everyone on this list.
Without further ado, let's get buying!
Hawick Agency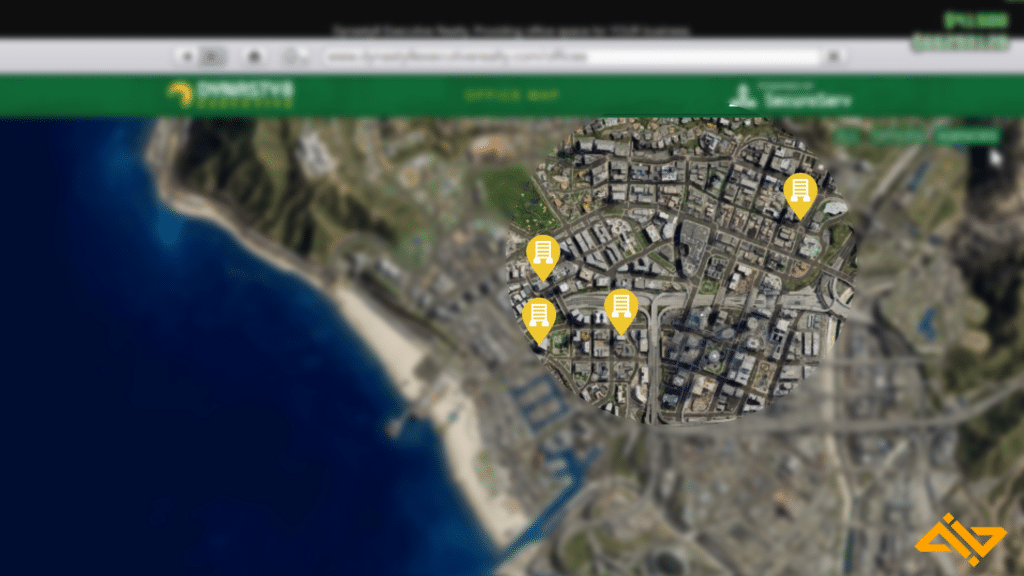 The Celebrity Solution Agency was added to GTA 5 Online as part of The Contract update, and offers a plethora of interesting benefits, making it the best property to buy in GTA 5 Online. There are currently four Agency properties to choose from, with Hawick being the best.
The Hawick Agency property will cost you $2,830,000 not including any upgrades, such as armories or accommodation. You'll be able to find the Hawick agency on the corner of Spanish Avenue and Meteor Street in Los Santos. Once you have purchased this property you'll have access to Payphone Hits, Security Contracts, and Imani tech upgrades.
Kosatka Submarine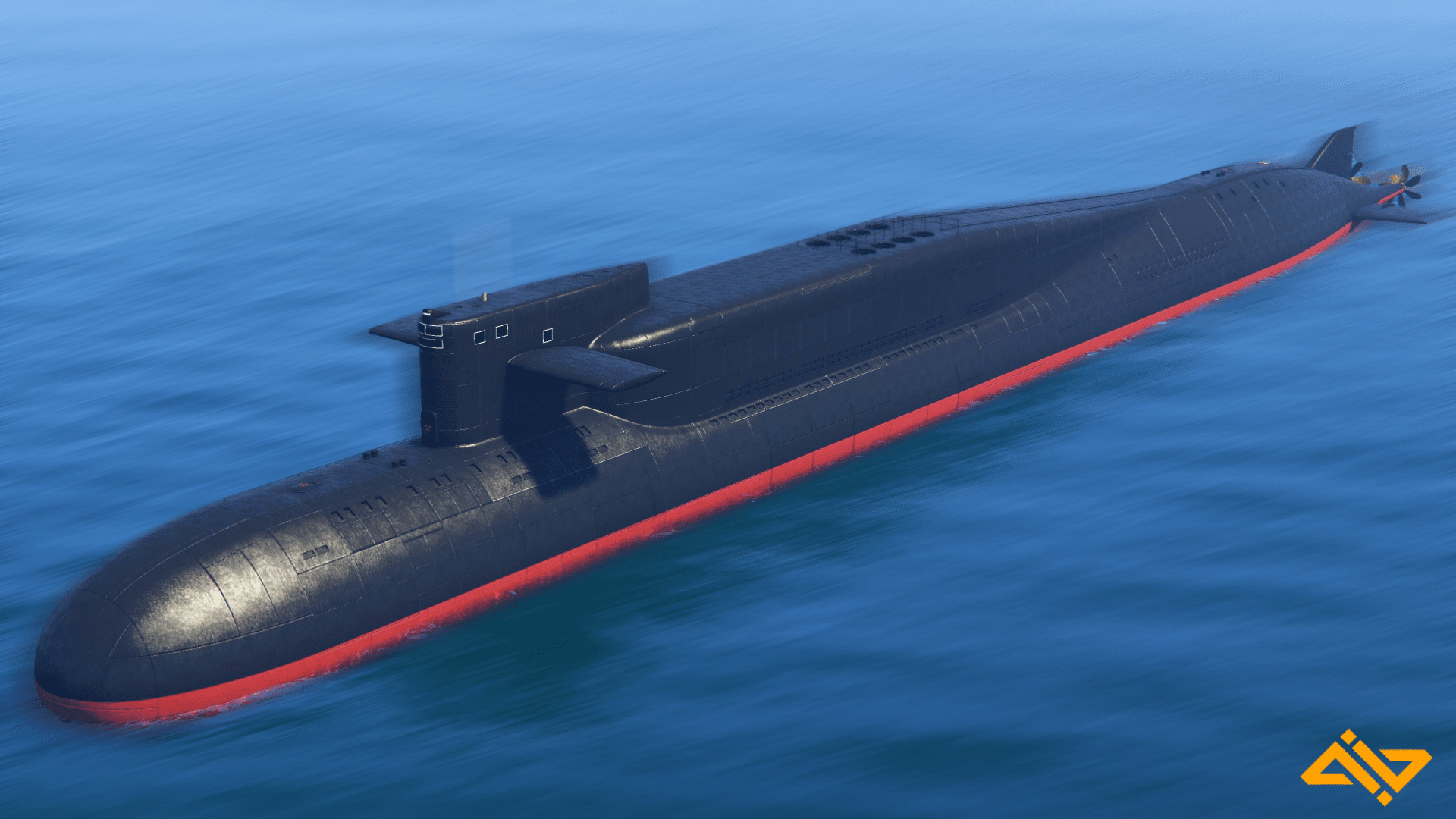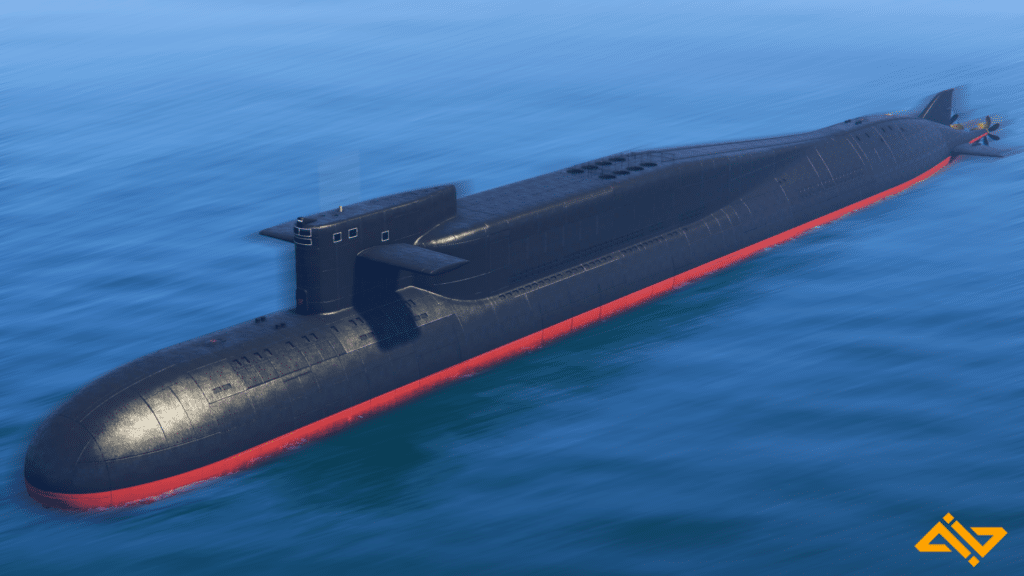 A Nuclear Submarine straight out of a Soviet movie. The Kosatka Submarine is a nuclear-powered submarine that doubles as an entire base of its own. You can purchase the Submarine from Warstock Cache & Carry for $2,200,000 – $9,085,000.
However, what makes this one of the best properties in GTA 5 Online, is that it is essential to starting the Cayo Perico Heist. The Cayo Perico Heist is one of the best heists in the game, paying out huge amounts of cash and RP. Therefore, this property is a great investment!
The Master Penthouse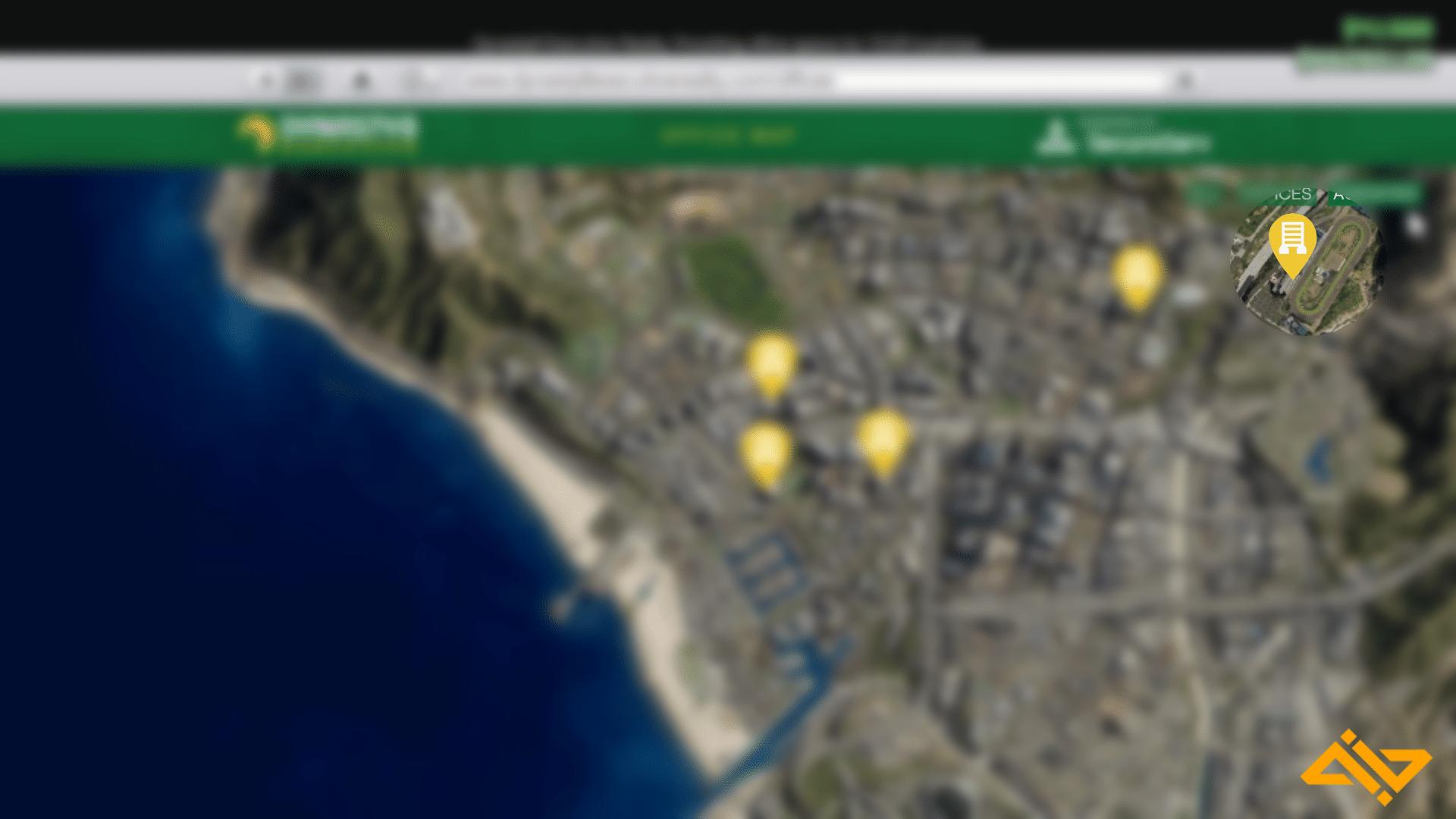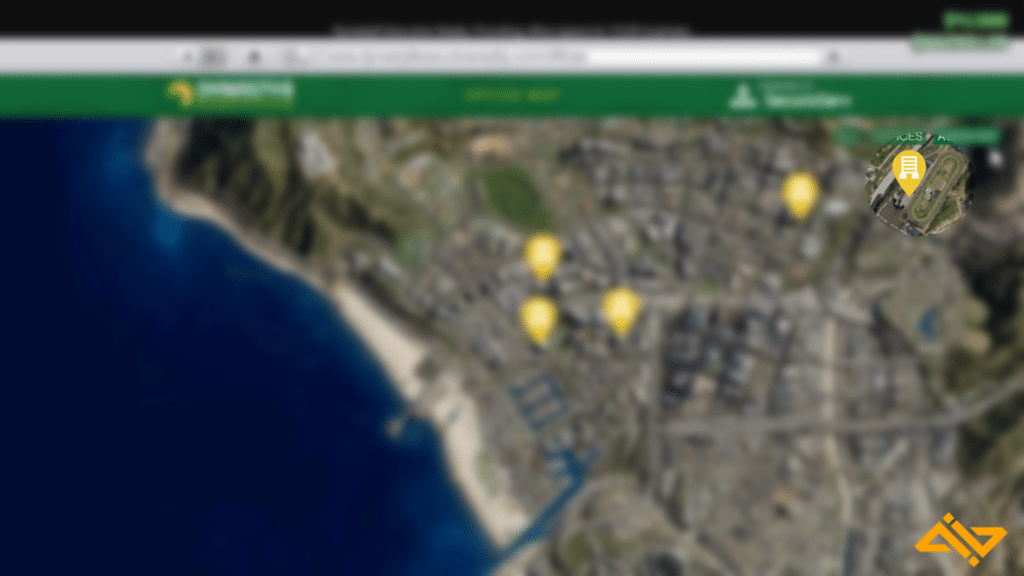 The Master Penthouse is a residential property added to Grand Theft Auto Online as part of the Diamond Casino & Resort update and can be purchased on the website of the same name. Being one of the best properties in GTA 5 Online, it will cost between $1,500,000 and $6,500,000.
What makes the Master Penthouse special in comparison to its other properties is that you can customize it with three different distinct styles. You can either customize it freely, or choose the Crash Pad, Party Penthouse, or High Roller Penthouse. Each style offers something unique for every type of player.
Bunker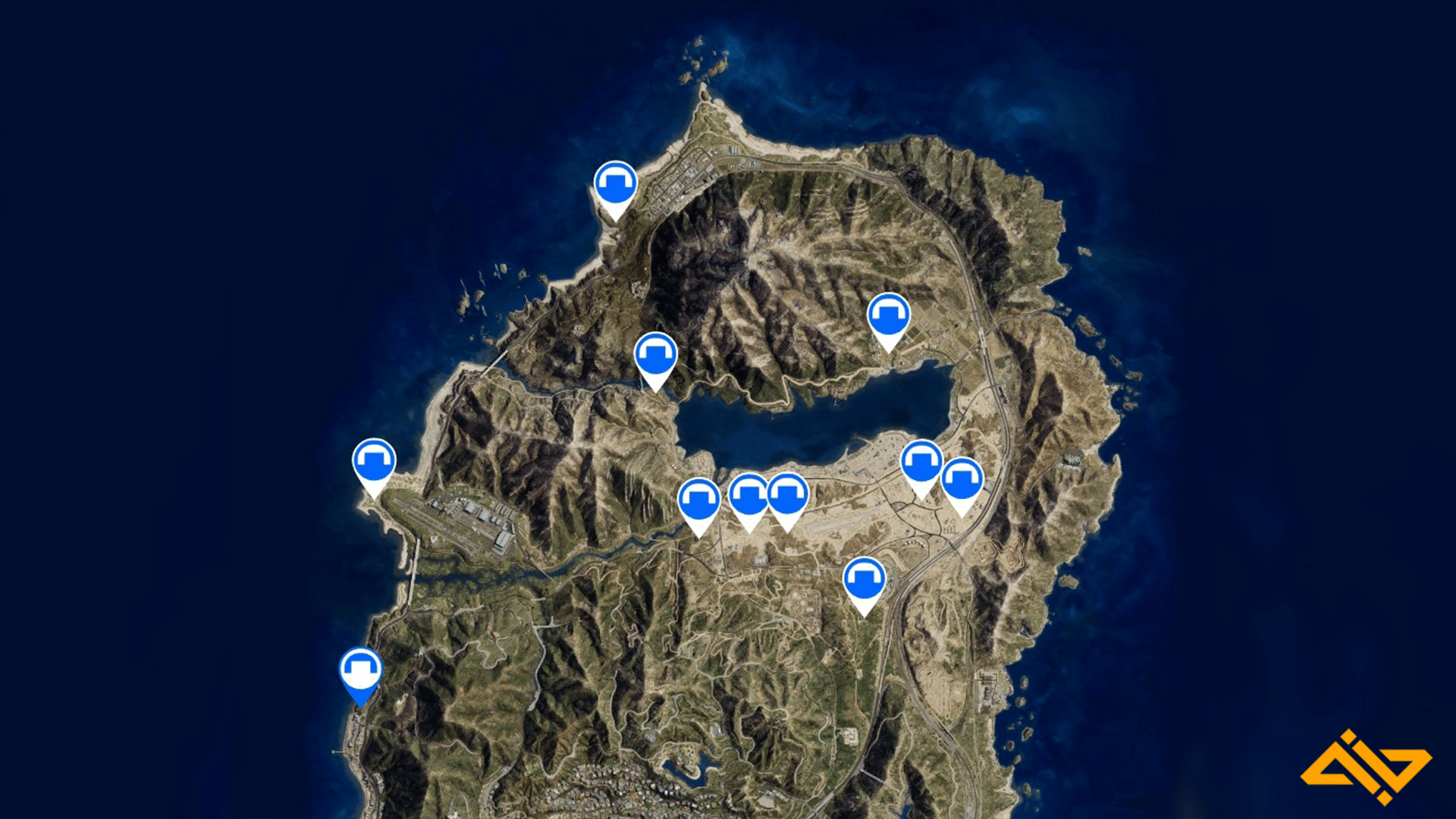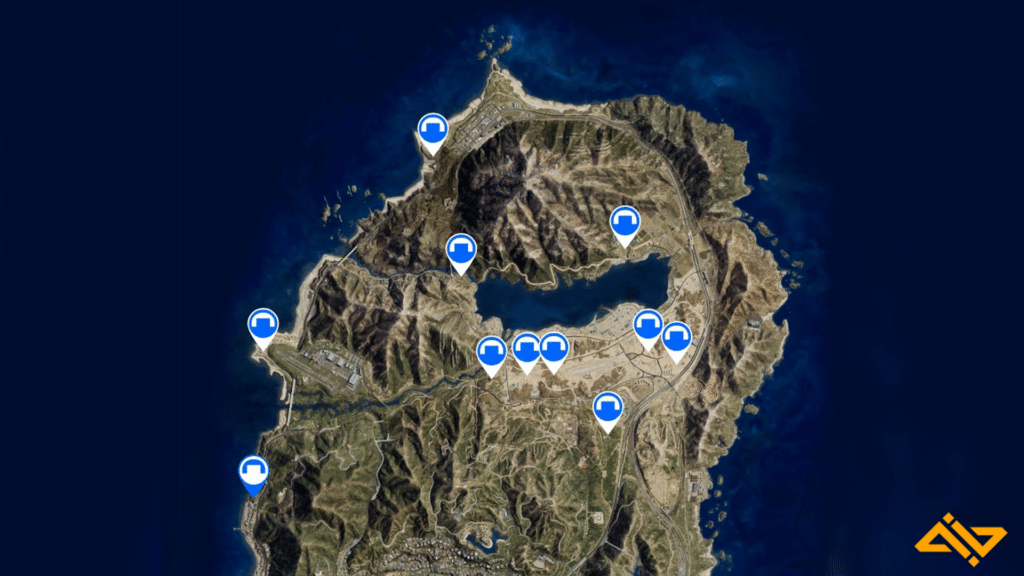 GTA 5 Online's Bunkers were added to GTA as part of the Gunrunning update, and act as underground military facilities for the player's use. There are currently 11 different bunkers to choose from, all located in Blaine County.
The cost of a bunker ranges from $1,165,000 to $2,357,000. You will then be able to customize them freely, even purchasing transportation for inside the bunker itself, which comes in the form of little buggies! Bunkers can be used for a plethora of businesses, and Gunrunning missions, and therefore are a great source of money.
Morningwood Cocaine Lockup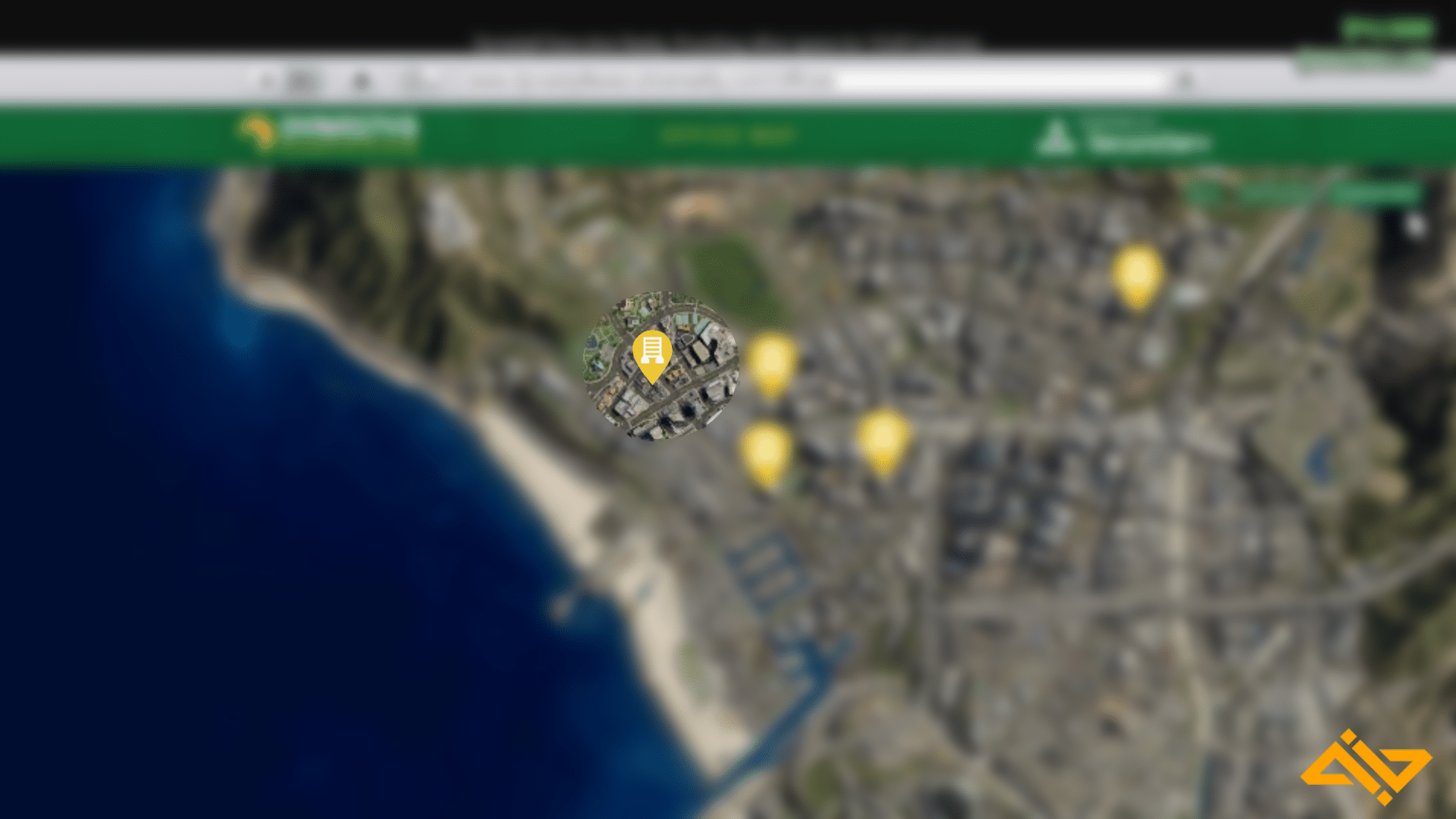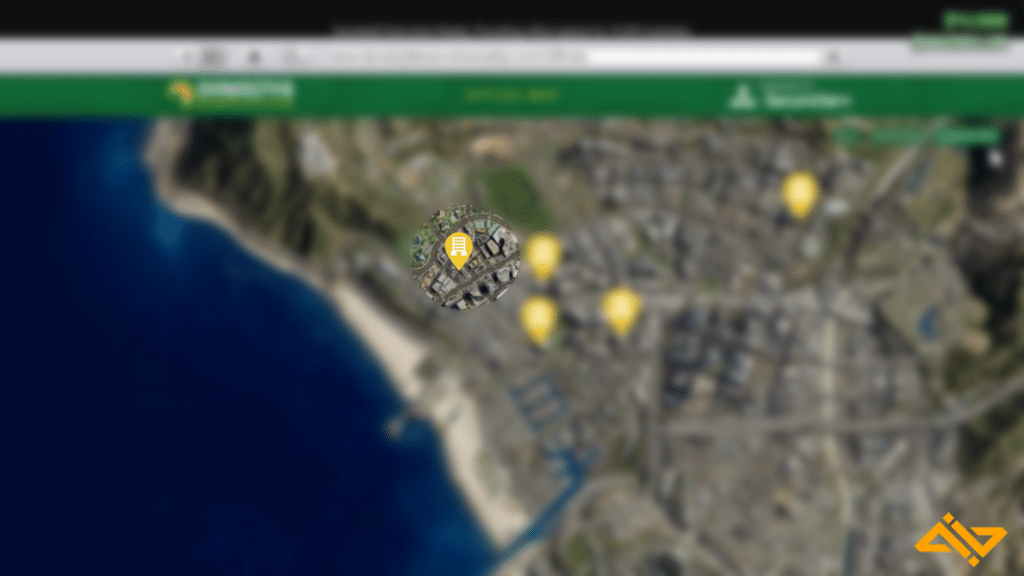 MC Presidents will already know about this amazing little money-maker. The Cocaine Lockup is a business available to Motorcycle Clubs and was added in the 1.36 Bikers update. The Morningwood Cocaine Lockup costs $1,852,500. However, you will need to have already purchased a Clubhouse before you can obtain a Lockup.
Lockups are incredibly great for generating passive in-game income whilst you're off doing other missions. They also provide extra missions for players to complete with their Club members.
Hangars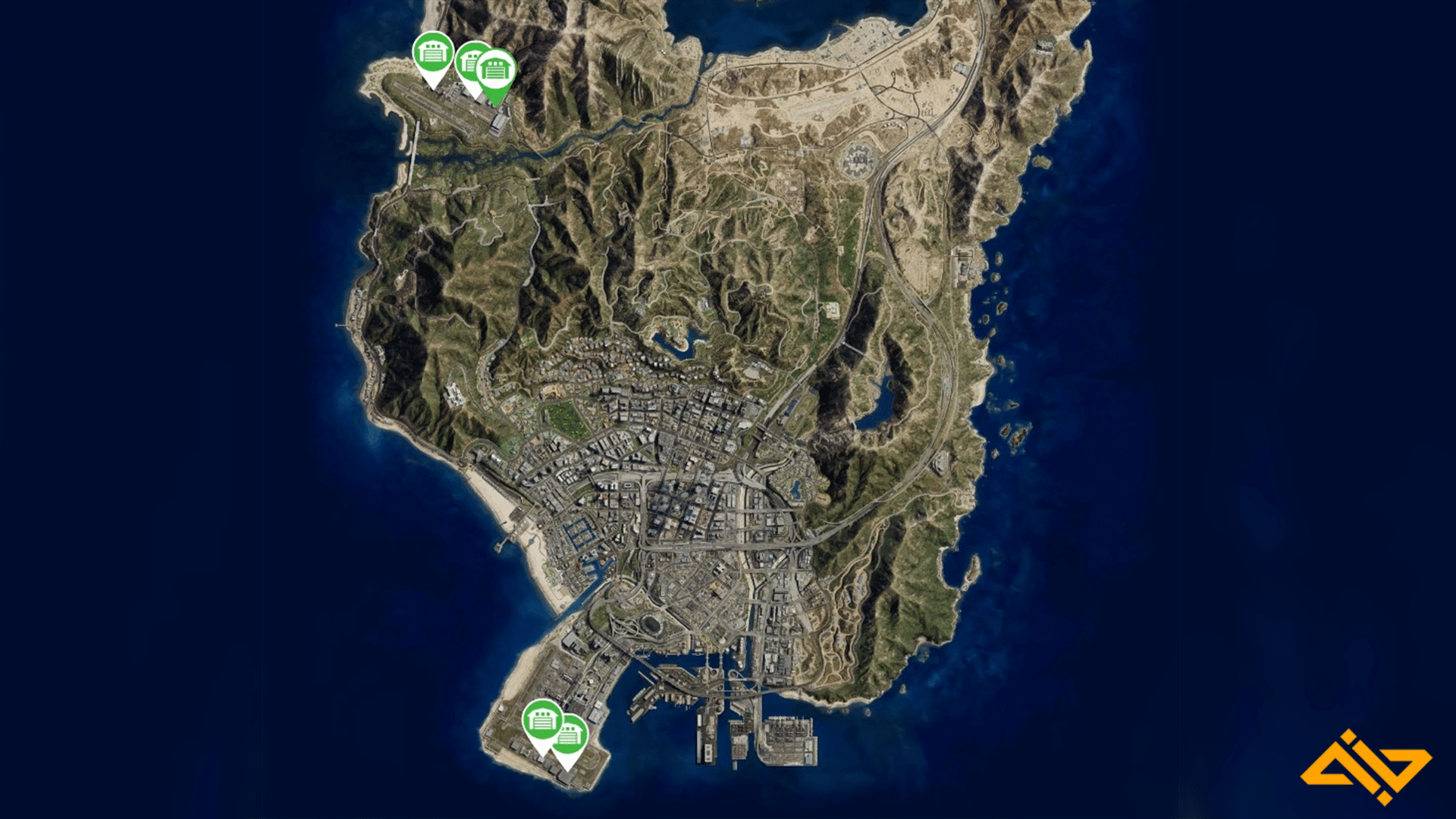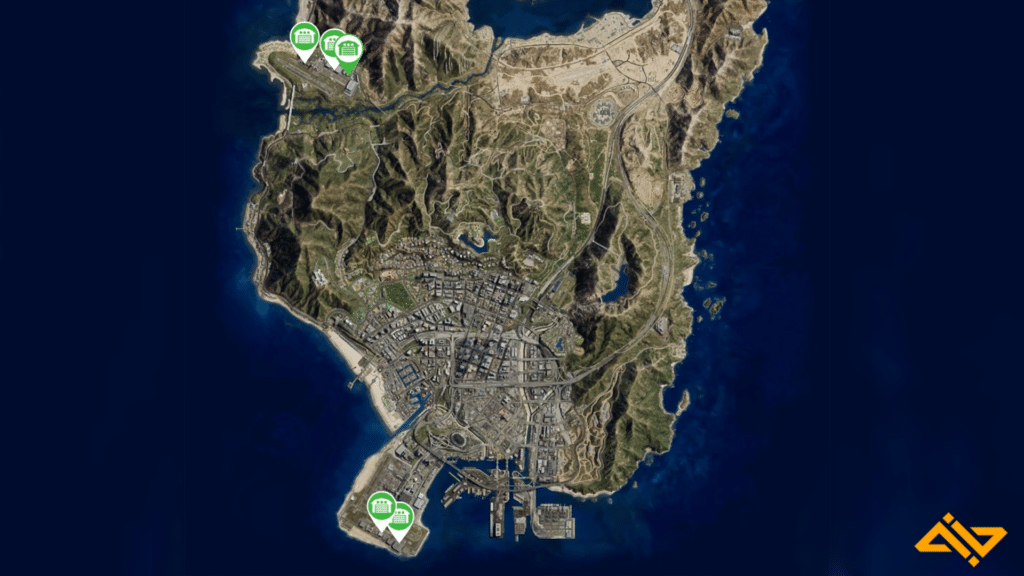 Hangers were added to GTA 5 Online as part of the 1.41 Smuggler's Run update, and allow players to store Aircraft. So, why not grab yourself a Hanger to store your plane collection? The LSIA Hanger 1 is one of the best properties in GTA 5 Online, as it can store up to 20 personal aircraft, and only costs $1,525,000 from Maze Bank Foreclosures.
If you're a fan of Jets, planes, or helicopters, this is a must-purchase property, not only for storage but also for all the Smuggler Run missions you can do as a result of buying this property.
Biker Clubhouse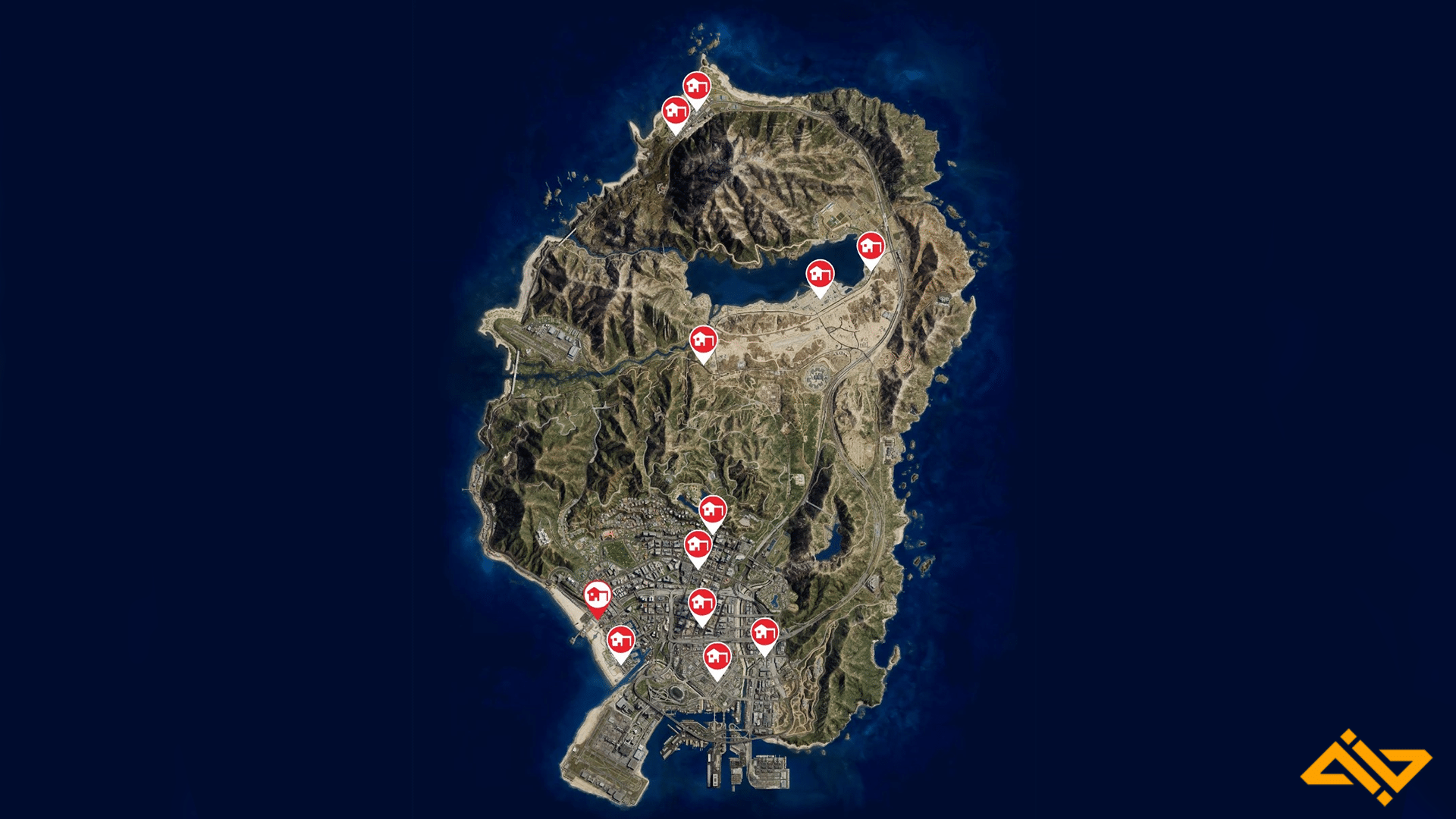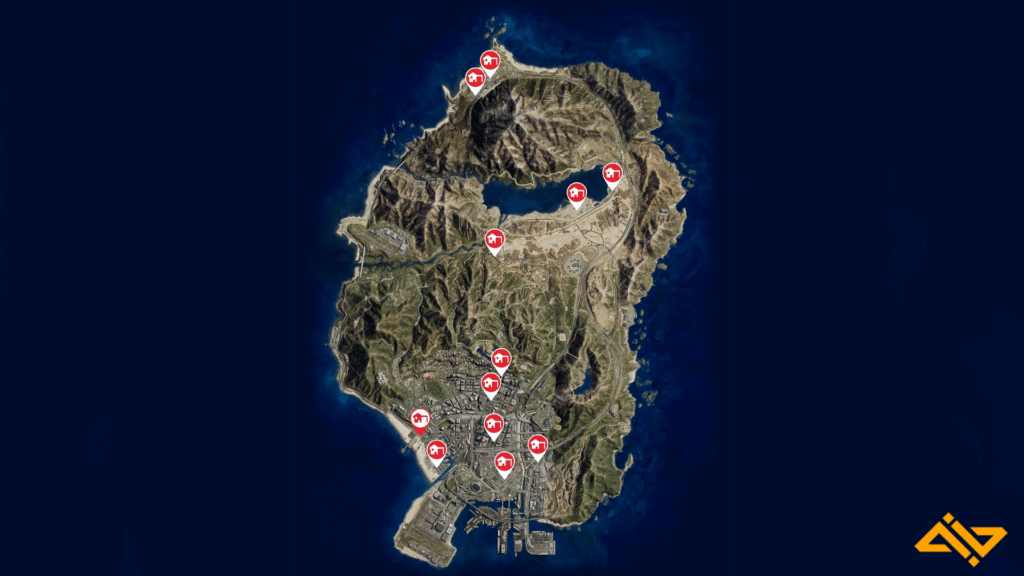 We have already spoken about one of the best MC business properties to buy in GTA Online, and the Clubhouse itself is no exception. The Clubhouse was added to GTA 5 Online as part of the Criminal Enterprises update and acts as the headquarters for Motorcycle Clubs. So, if you're wanting to start a gang this is an incredibly cheap property.
You can purchase one of the 12 Clubhouses currently available, with them ranging in price from $200,000 to $495,000. Once purchased you'll have access to your very own Bike Workshop, as well as be able to purchase additional businesses like the Cocaine Lockup.
Arcade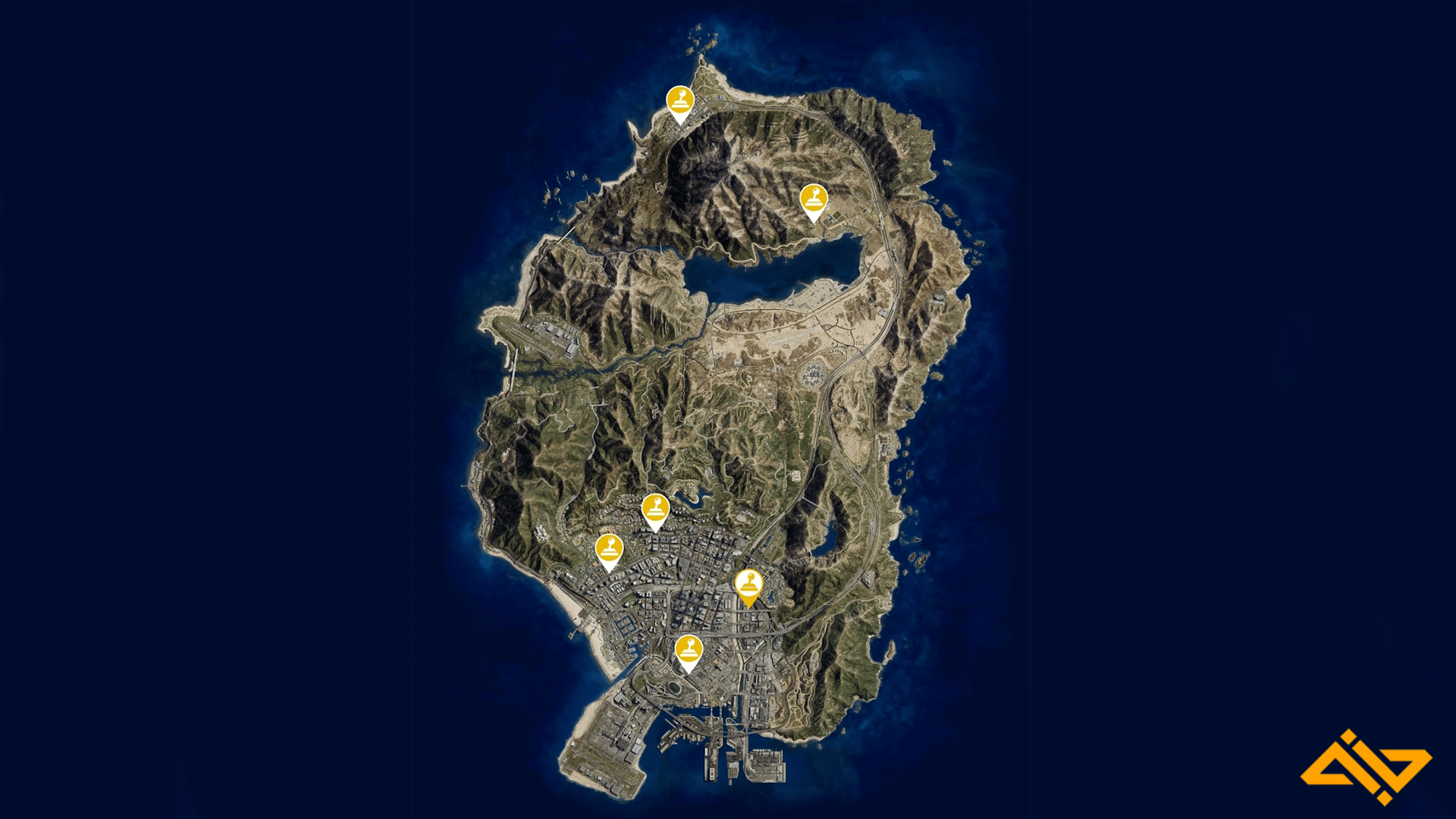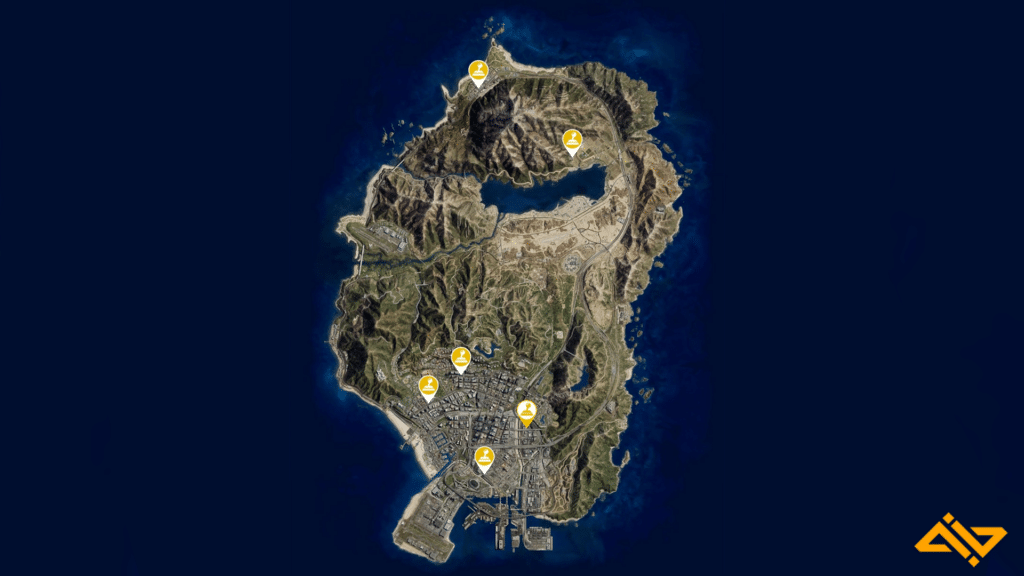 Arcades were added to GTA Online as part of the 1.49 Diamond Casino Heist update, and give players access to their very own old-school arcade. Of course, as is always the case with GTA, the Arcades are business fronts for more nefarious dealings.
You can purchase an Arcade from the Maze Bank Foreclosures website, with a choice of 6 locations, ranging in price from $1,235,000 and $2,530,000. Whilst, you will have the option to purchase Arcade games to turn your business into a profit machine, you'll also be able to conduct The Diamond Casino Heist from the Master Control Terminal.
Nightclub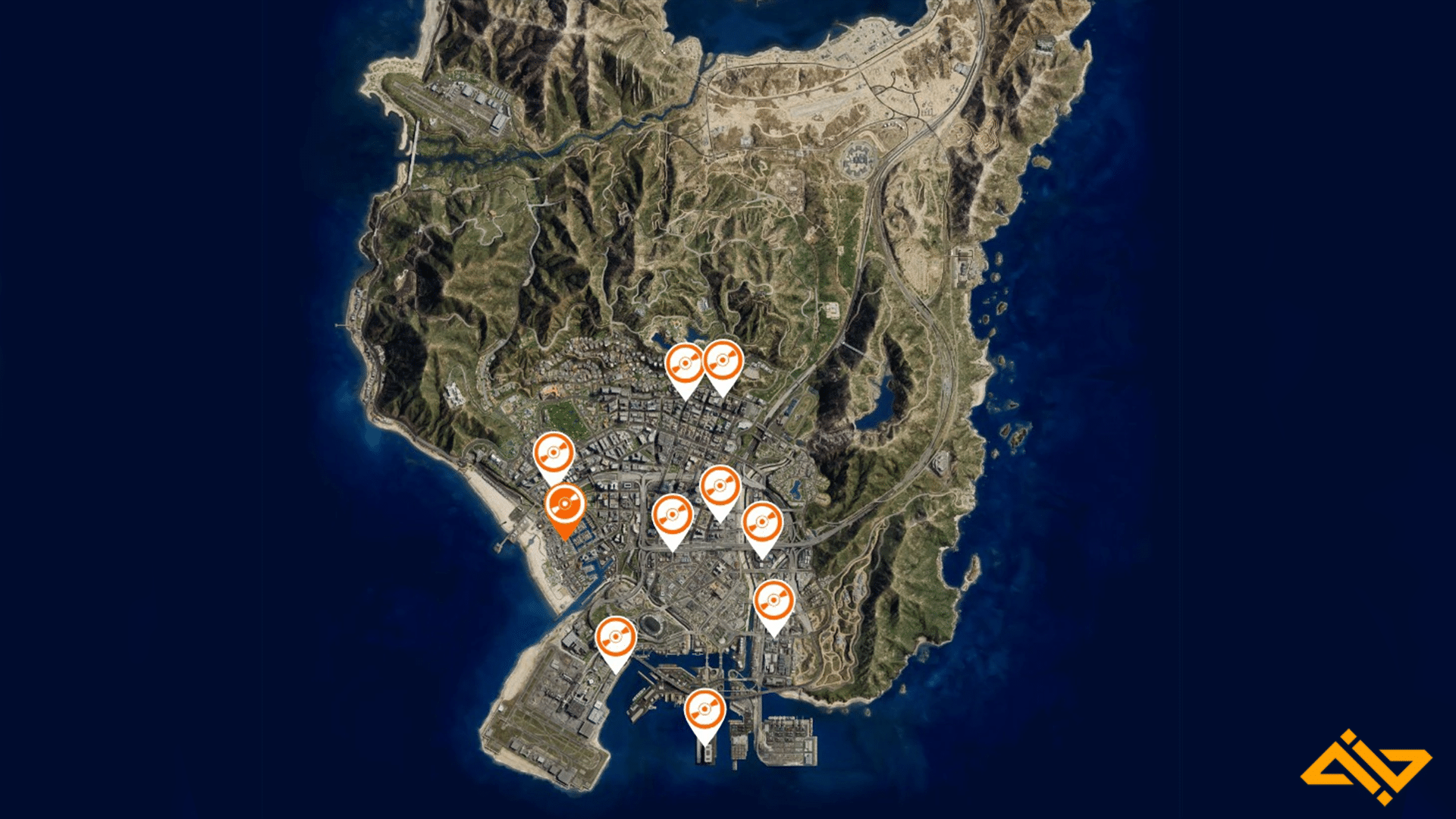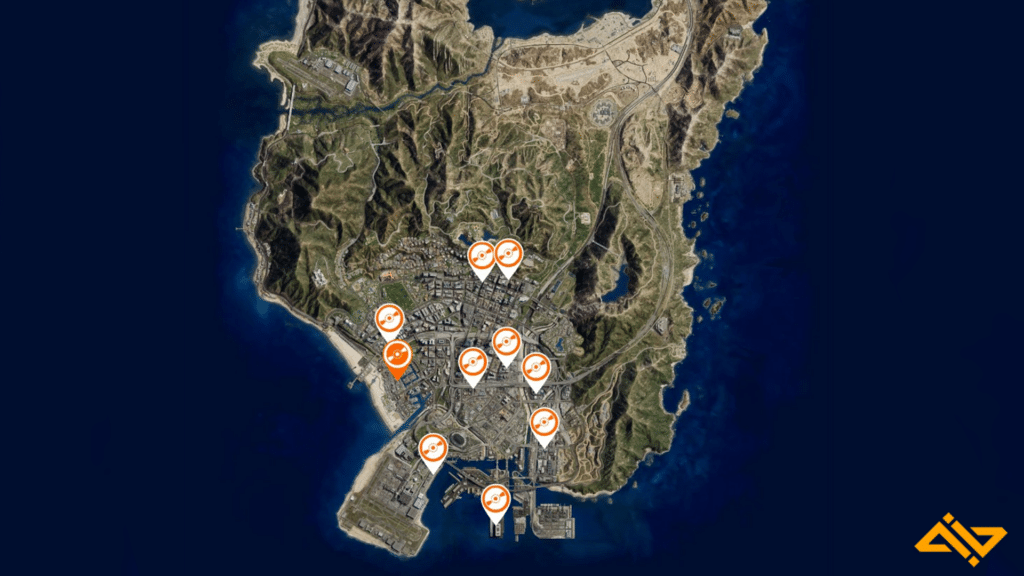 Nightclubs were added to GTA 5 Online as part of the 1.44 After Hours update, and are one of the more impressive property additions to the game, and one of the best properties in GTA 5 Online. There are currently 10 Nightclub locations around Los Santos, ranging in price from $1,080,000 to $1,700,000. Therefore, they're a rather cheap business to buy.
You will have to head to the Maze Bank Foreclosures website to purchase a Nightclub and benefit from its passive income. However, like most other properties there are missions associated with Nightclubs for extra cash.
Del Perro Heights High-End Apartment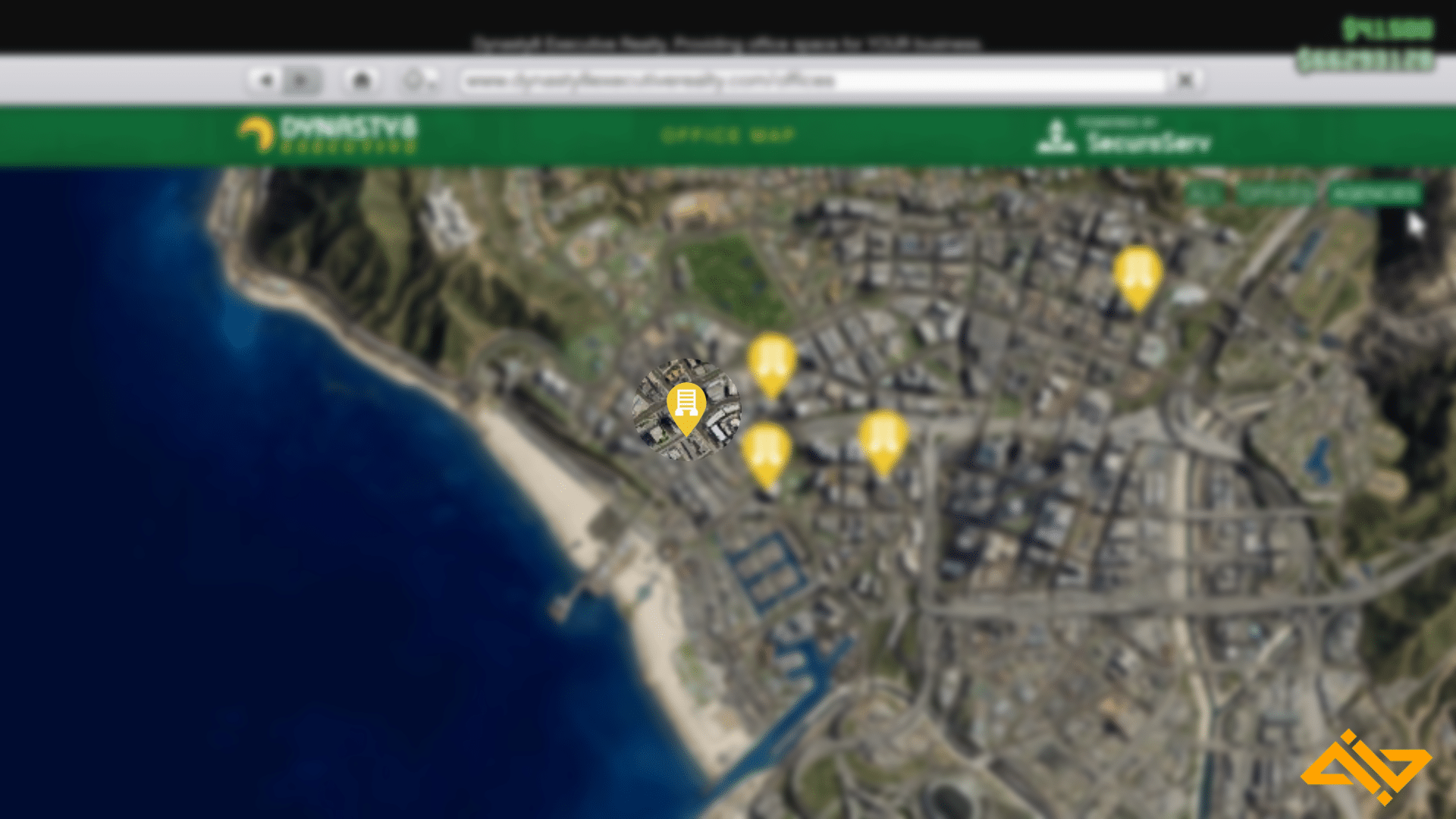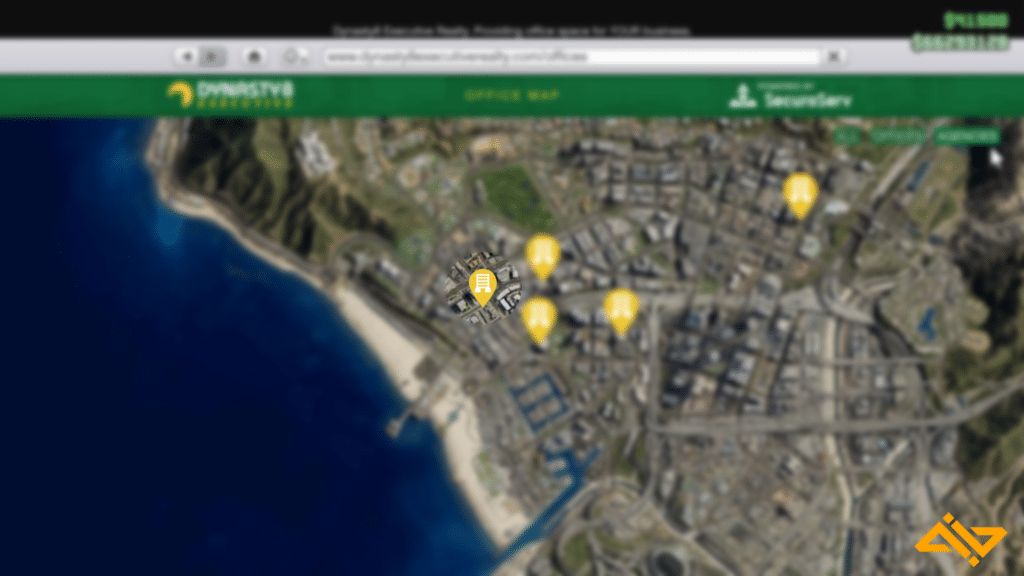 This apartment is infamous throughout Grand Theft Auto Online, with almost all players either knowing of it or living in it. Del Perro Heights Apt. 7 is one of the cheapest, yet most useful properties in GTA Online. With a 10-vehicle garage, a central location for Heists, and a $200,000 price tag, it is no surprise it is deemed one of the best properties in GTA 5 Online.
If you're a new player, go and buy this property from Dynasty 8 Real Estate straight away! This will save you money that can be better invested into business properties or equipment and vehicles.