Buckle up and dive headfirst into the exhilarating realm of PlayStation VR2. Brace yourself as we unveil the 15 absolute best PSVR2 games. From heart-pounding adventures to mind-bending puzzles that'll test your wits.
Whether you're a seasoned VR veteran or a wide-eyed newcomer, prepare to have your mind blown as these titles transport you to mind-boggling worlds, where cutting-edge tech meets stunning visuals and addictive gameplay.
Horizon Call of the Mountain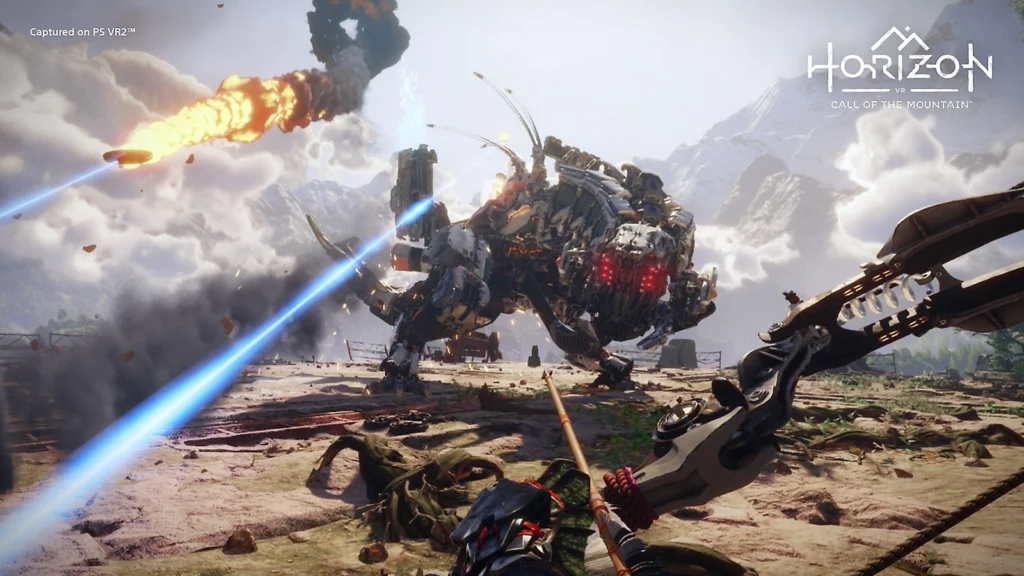 Horizon Call of the Mountain has its own special PSVR2 launch bundle and it is pretty clear that Sony is considering it a flagship title. The game is built from the ground up to utilize each and every feature offered by PSVR2 and is a great showcase for the new hardware. Just like Astro Bot was a good tutorial game for the PS5, Horizon is aiming to be a great introduction to VR for PlayStation fans.
Graphically speaking, Horizon Call of the Mountain is a stunning game. If you love the universe of Horizon, Call of the Mountain would be a treat for you to explore in virtual reality. The combat might not be as action-packed as the other games but it is very immersive.
No Man's Sky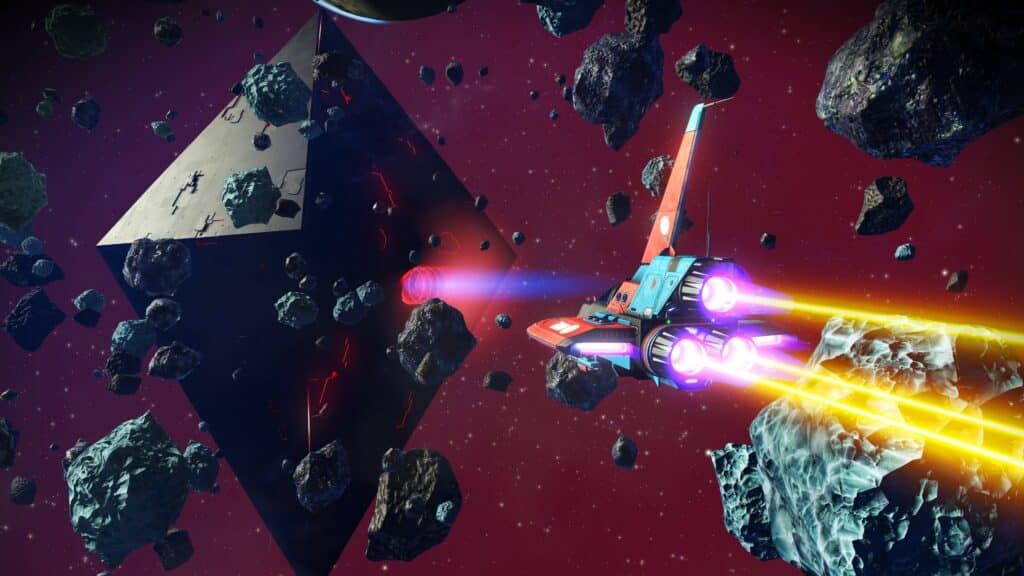 If you need a class on how to make an amazing comeback, look no further than No Man's Sky. After releasing in an almost broken state with little content, the game was panned. Yet, the development team managed to push out update after update that drastically improved not only the core experience but also changed how the game played out. It's one of the best space games now thanks to the perseverance of the developers.
It is without a doubt, one of the best video games set in space. The best part about the No Man's Sky redemption arc is the completely free updates and expansions. One of those updates had full PSVR support last generation on PS4. Now it's available for PSVR2. If you still haven't played the game, we highly recommend that you check it out, especially if you are into exploring procedurally generated universes.
Resident Evil Village
The latest Resident Evil game, Resident Evil Village is a masterpiece, it has everything a long-time Resident Evil fan wants. Although it isn't true to the original games, the zombies here aren't technically zombies and the game doesn't have tank-like controls. The game is a commercial and critical hit and rightfully so. The gameplay is great, the exploration is rewarded, and the story has some amazing twists.
The game is ported to PSVR2 and is the best PSVR2 game in terms of immersion and horror. The developers are also extracting everything the new hardware has to offer and making the game support new features. Capcom said that they were bringing "an even deeper immersive experience by taking full advantage of the vivid graphics possible with the headset's 4K HDR display, PlayStation VR2's eye tracking, PS5's 3D Audio, and more." and they delivered.
Pistol Whip VR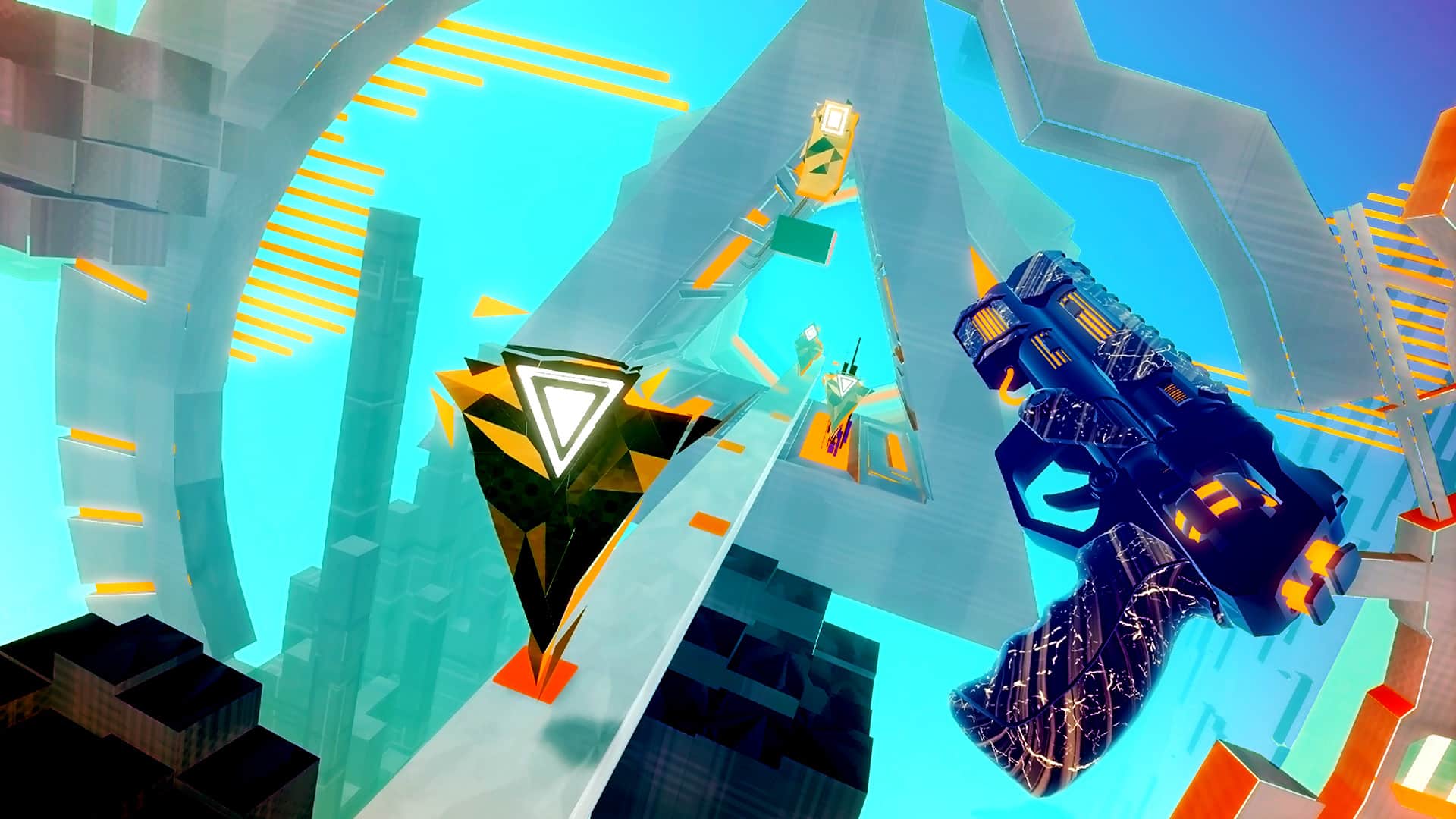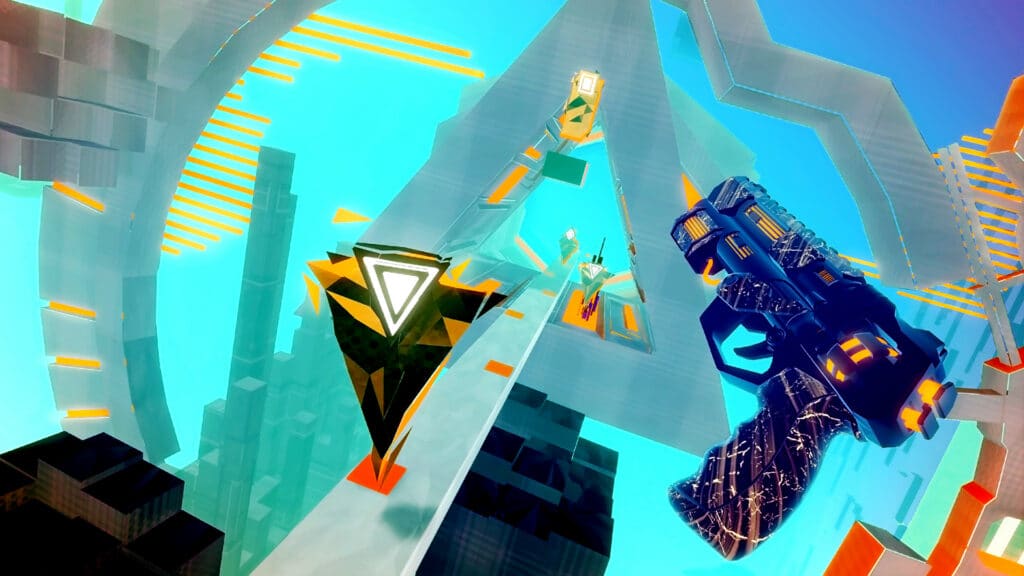 Pistol Whip VR allows you to feel like John Wick with slick moves and epic shooting skills. Apart from being a shooter, it is also a rhythm-based game and has a pretty good soundtrack to keep you shooting. It's like Beat Saber but instead of smashing tiles, you are shooting people, which to me is more fun. There are 30 scenes in the game to kill people (or other beings) in different settings.
There are two campaigns in the game. One that takes place in the future and another that takes you to the past. There's also a party mode that lets you compare how well you kill stuff against your friends. The first-person shooting is designed to be as smooth and stylish as it can which definitely adds to the overall experience. Everyone loves being the lone badass in a room full of enemies to take down.
Resident Evil 4 Remake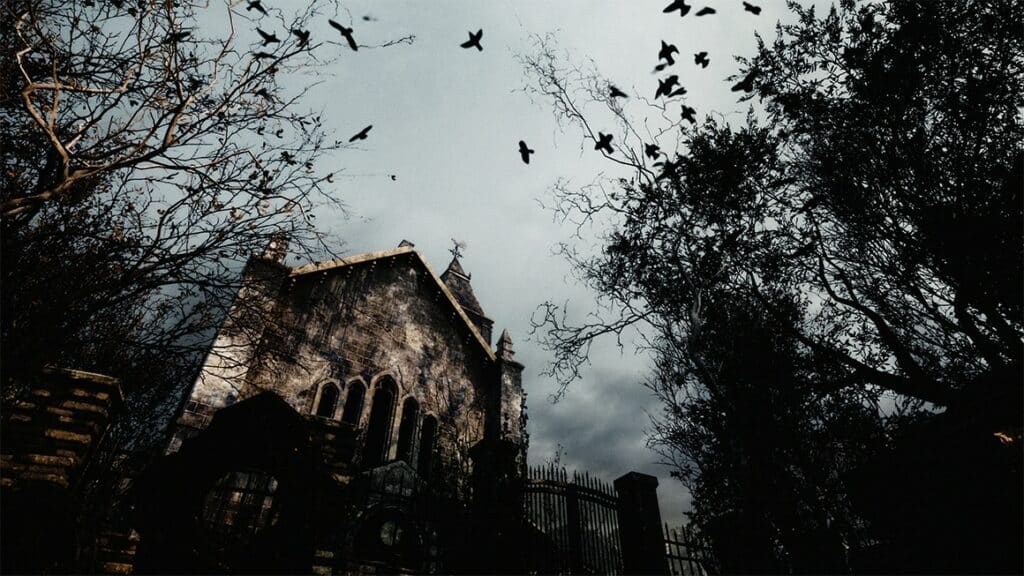 While we are on the topic of Resident Evil, Resident Evil 4 Remake is making its way to PSVR2 once it releases. The normal PS5 remake looks beautiful but the PSVR2 version has a catch. The game is said to have "supported content", this usually means there isn't a full PSVR2 version of the game. While the base game is out right now, Capcom stated there will be a free VR update for PSVR2 down the line. There is no word when it'll deploy though.
Even if we can simply use the headset to view the game world, this would be a great game to play. Resident Evil 4, the original one, was our best zombie game of all time, and for plenty of good reasons. The remake may not change the industry and popularize "over-the-shoulder" camera angles but it is still going to be an amazing game.
Star Wars: Tales from Galaxy's Edge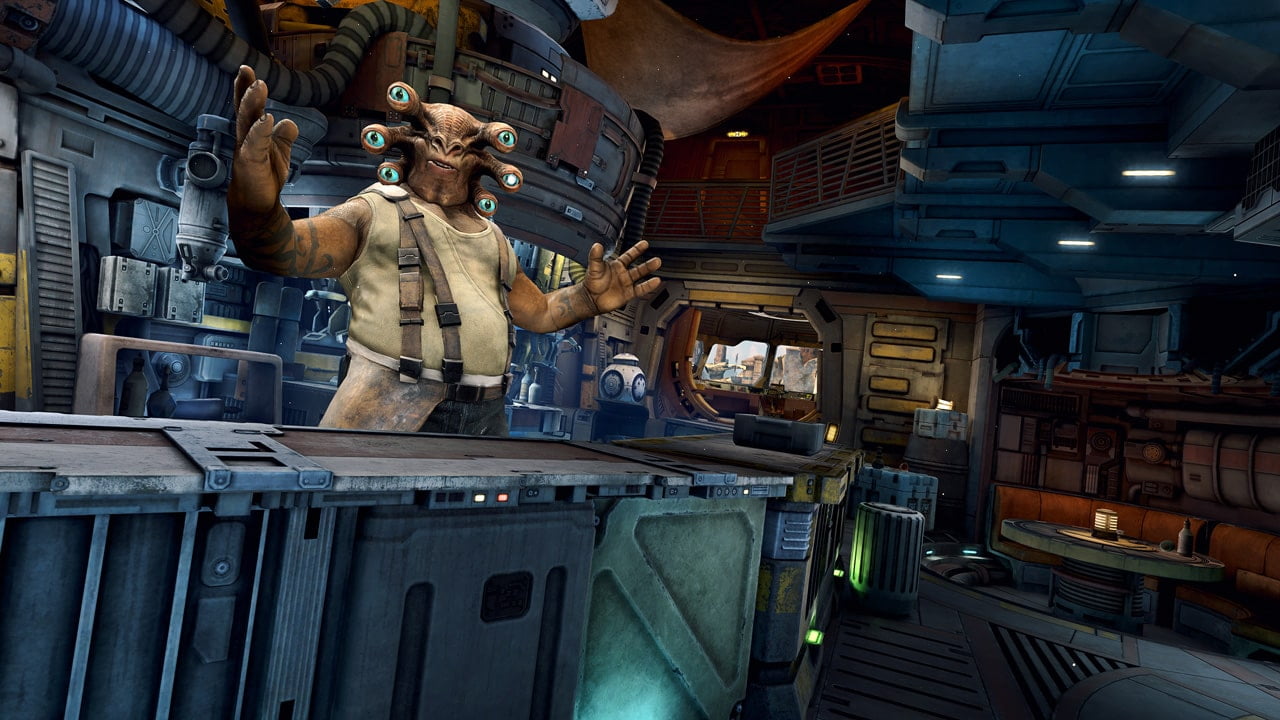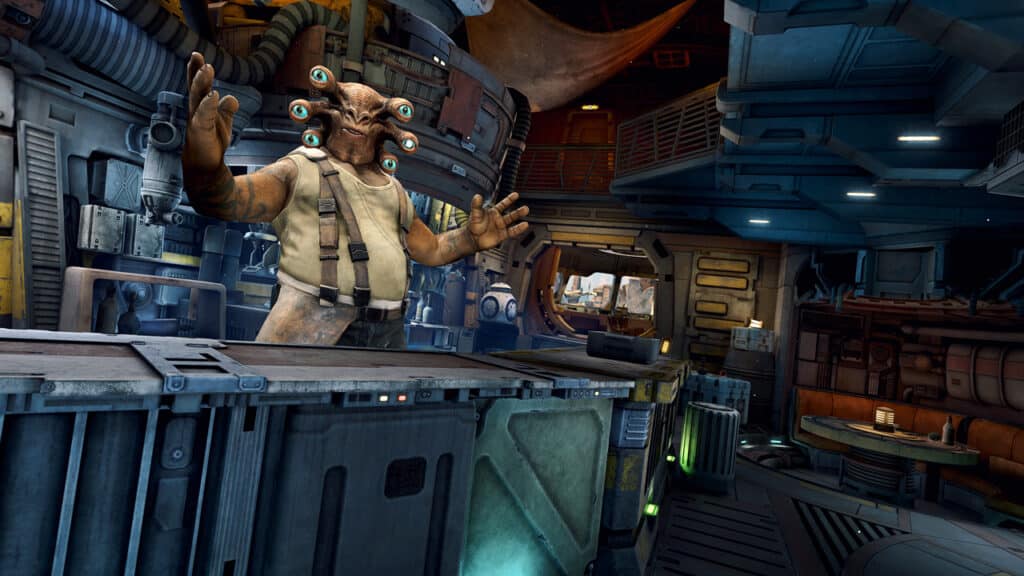 Another Oculus Quest Exclusive game is making its way to the PSVR2. Star Wars: Tales from Galaxy's Edge is designed again to take full advantage of the new PlayStation virtual reality setup. We saw improvements across the board but especially in the graphics. The PSVR2 offers significantly more horsepower than the standalone Quest.
The basic gameplay is simple and almost linear at times. We'd say Star Wars: Tales from Galaxy's Edge is perfect for first-time VR gamers. There is not a lot of motion so you won't get motion sick while learning the ropes of VR. There is plenty to love about the game if you are a Star Wars fan, the world is immersive and highly interactive. You get to do all kinds of cool Star Wars stuff like shooting blasters and even throwing thermal detonators at the enemies. We are including it on the list simply because it's a great way to introduce someone to VR especially if they are a Star Wars fan.
Firewall Ultra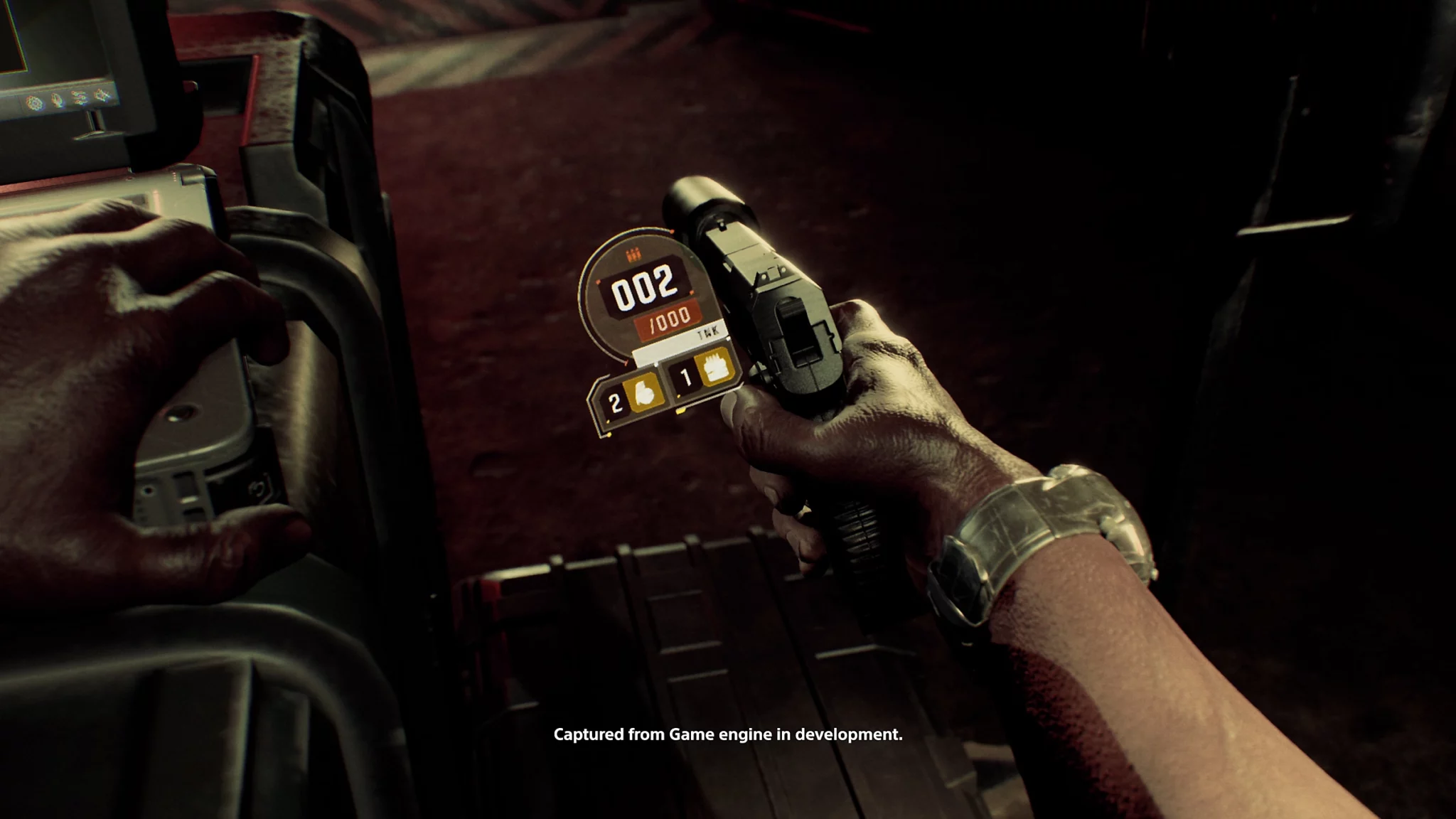 There isn't a lot of detail out for Firewall Ultra but it is a must-buy for fans of tactical shooters. It's a follow-up to one of the best PSVR games; Firewall Zero Hour. The original had some of the best shooting mechanics, think Rainbow Six Siege but in VR. We even featured it on the best PSVR games list. You'll be peeking around corners and making your shots count in this one. The little we've seen about the game has made us very excited to try it out once it releases.
Apart from gameplay improvements, the game is aiming for better visuals. 4K HDR is confirmed by the developers. The game aims to take full advantage of PSVR2 features which include finger tracking, adaptive triggers, and foveated rendering. There is also haptic feedback in the game, we aren't talking about the one in the controller, and the actual headset will vibrate when you get head shotted. This is what technology is for.
Pavlov: Shack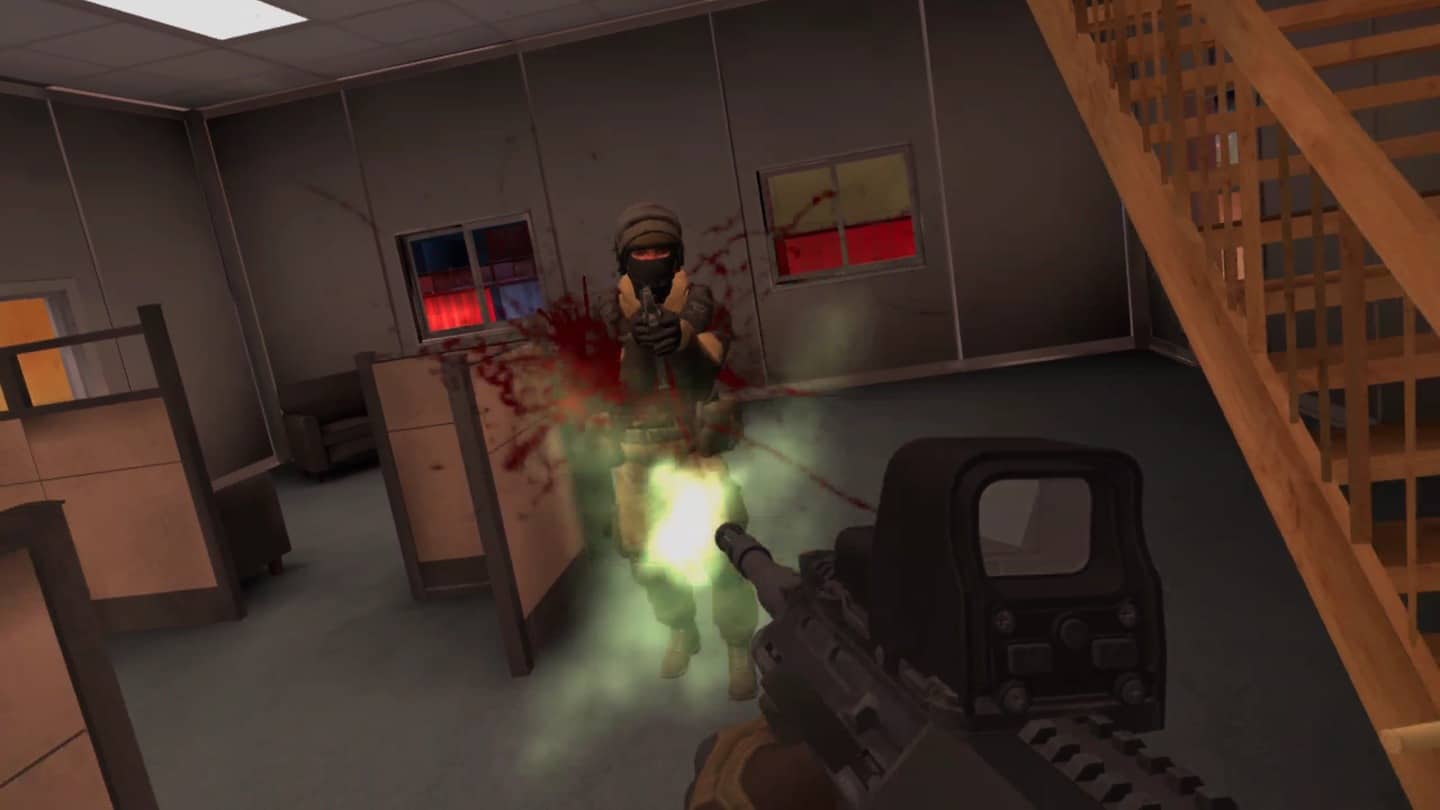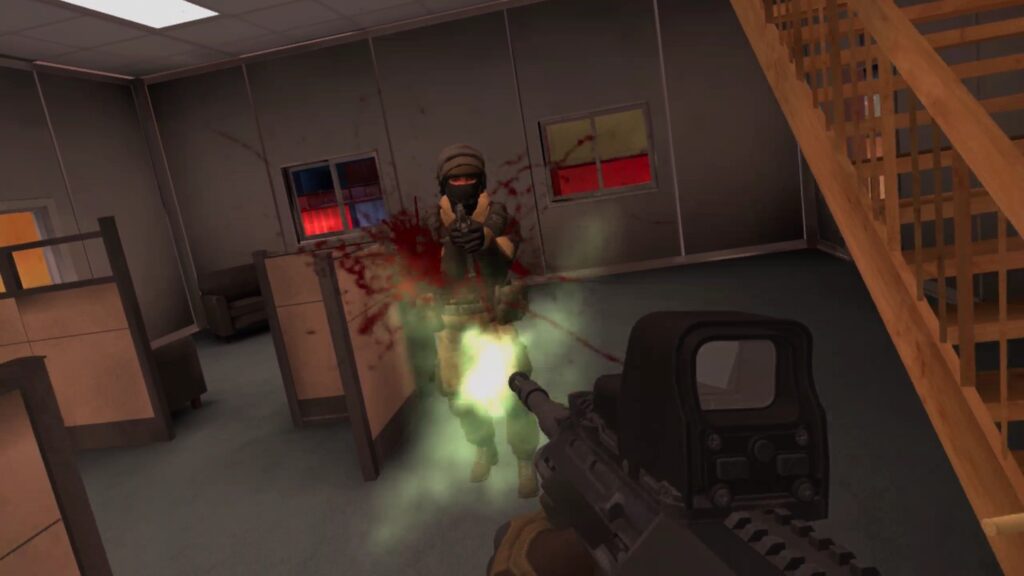 Pavlov VR is one of the best PC VR games available right now and is consistently topping the Steam VR charts. PSVR2 however, isn't getting Pavlov VR, at least not in its complete form. We get it, Sony doesn't want anything unsavory on their platform and generally speaking mods and custom modes made by users usually involve some NSFW content.
The PlayStation players get the Oculus Quest version on PSVR2. While it doesn't come with mods, it is still one of the best VR shooters. There are a ton of realistic weapons in the game for you to play with. You can check out the weapons and the shooting mechanics in the shooting gallery. Or you can test yourself against other players online in 5 v 5 modes. There is also a zombie mode to add spice to the experience.
Gran Turismo 7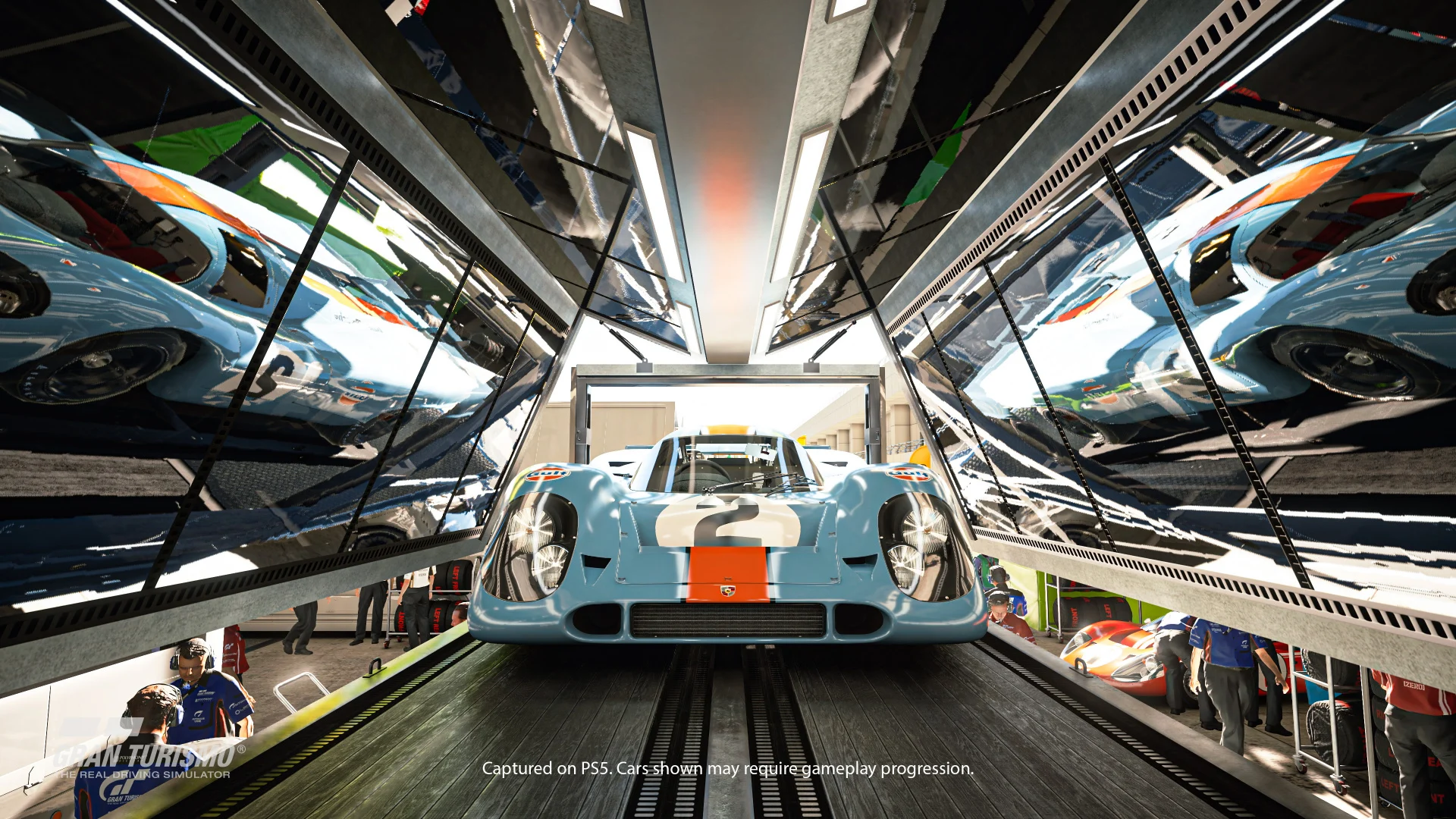 Gran Turismo is one of the best and longest-running racing simulator series. It's been around since the PlayStation 1 days and has been a staple of Sony's launch lineups. Gran Turismo 7 is no different either, it didn't launch with the PS5 but it was close enough to be considered a launch title. The racing game is not only one of the most incredible-looking games on the platform but also one of the best simulation racing experiences on the console.
The PSVR2 version of Gran Turismo 7 launched with the new VR headset. This means you can teleport yourself into the cockpit of your favorite car and drive like a pro around several stunningly detailed race tracks. Tilting your head to look at the side mirrors and feeling each and every bump on the road with new haptic features is going to be fun for racing fans. 3D audio and eye tracking will make everything even more immersive than it already is. We cannot wait to zoom around in supercars.
The Dark Pictures: Switchback VR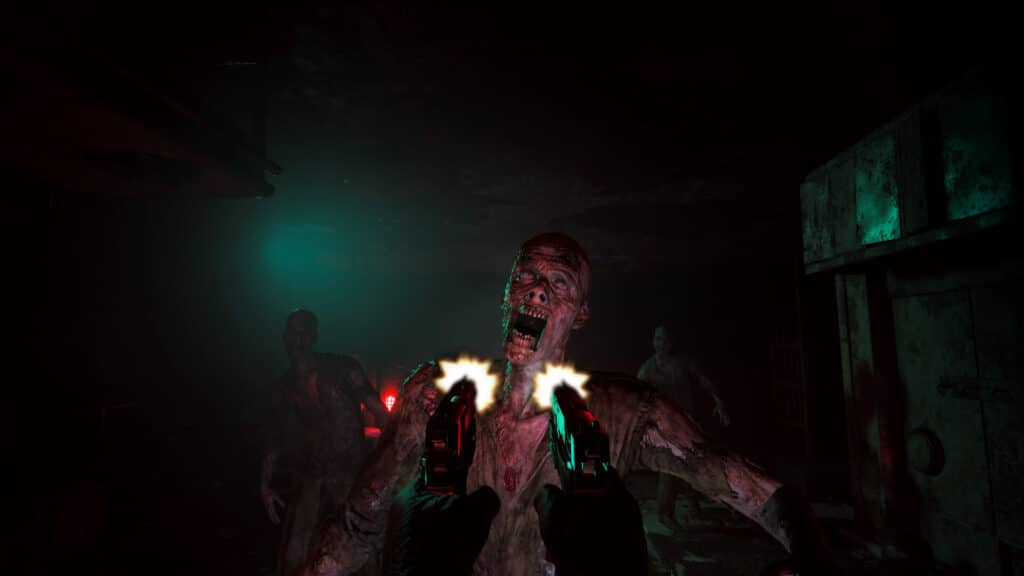 What do you get when you cross a roller coaster and horror? You get The Dark Pictures" Switchback VR. The game is an "action-horror-shooter", as described by the PlayStation blog announcing it. If you aren't familiar with Supermassive Games, they've made some of the best horror games for PlayStation including the excellent Until Dawn for PS4 and Bravo Team for PSVR.
The new game is an on-rails linear experience, that's what we've gotten from the trailer. "Switchback VR will take players for a multi-sensory ride", read the description. You'll visit a ghost ship, fight against demonic dead witches, and try to survive vampires. The game features adaptive triggers and headset haptic feedback. The eye tracking in the headset is also put to good use, the enemies move only when you blink your eyes, making the whole experience terrifying.
The game also features multiple paths in each track adding to its replayability. Supermassive Games aren't pulling any punches here, they are using every feature available to scare you. The PS5's 3D audio allows demons to whisper in your ears during gameplay. Horror is arguably one of the best genres for VR, and The Dark Pictures: Switchback VR is aims to make your VR game scarier.
Swordsman VR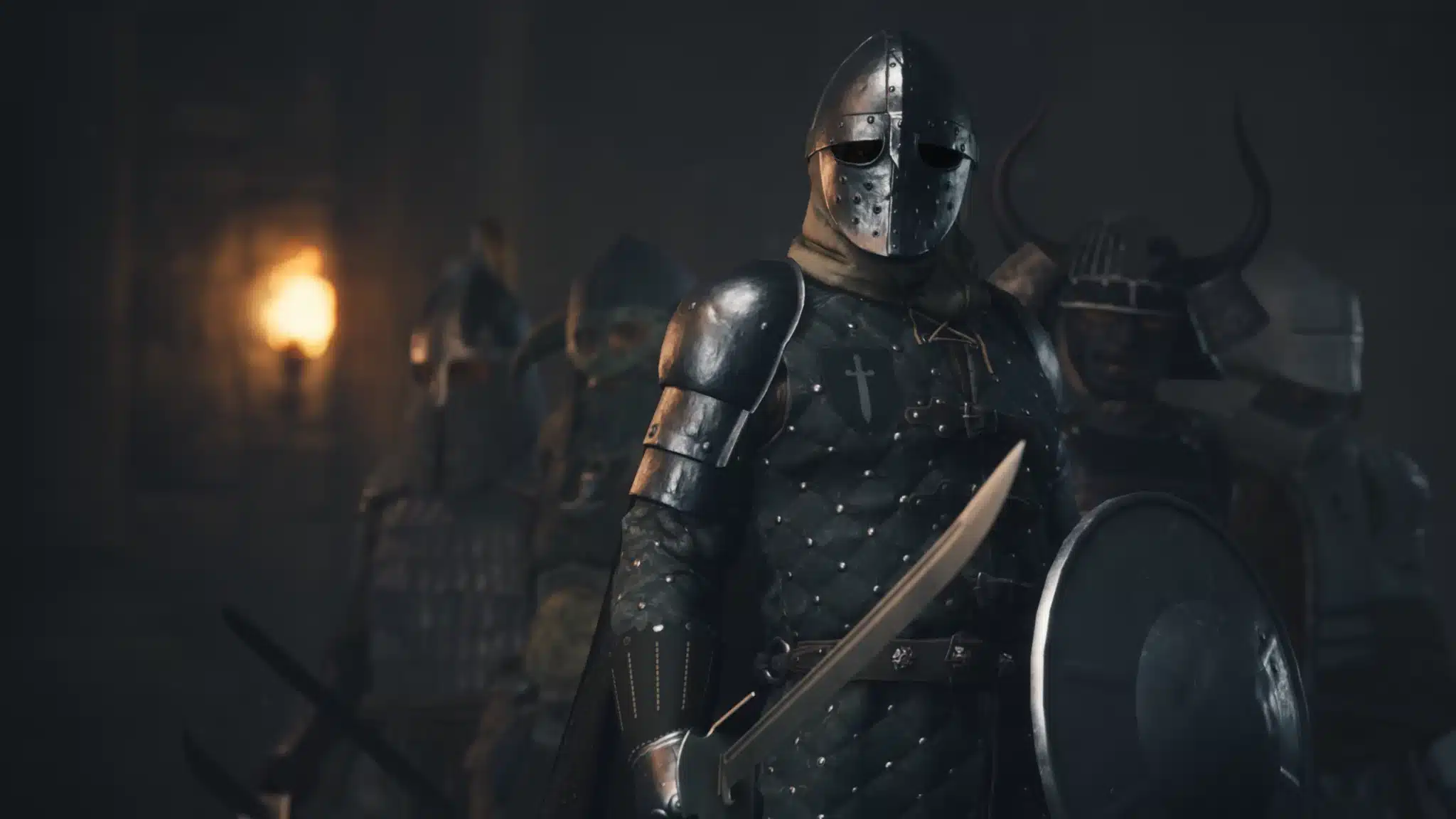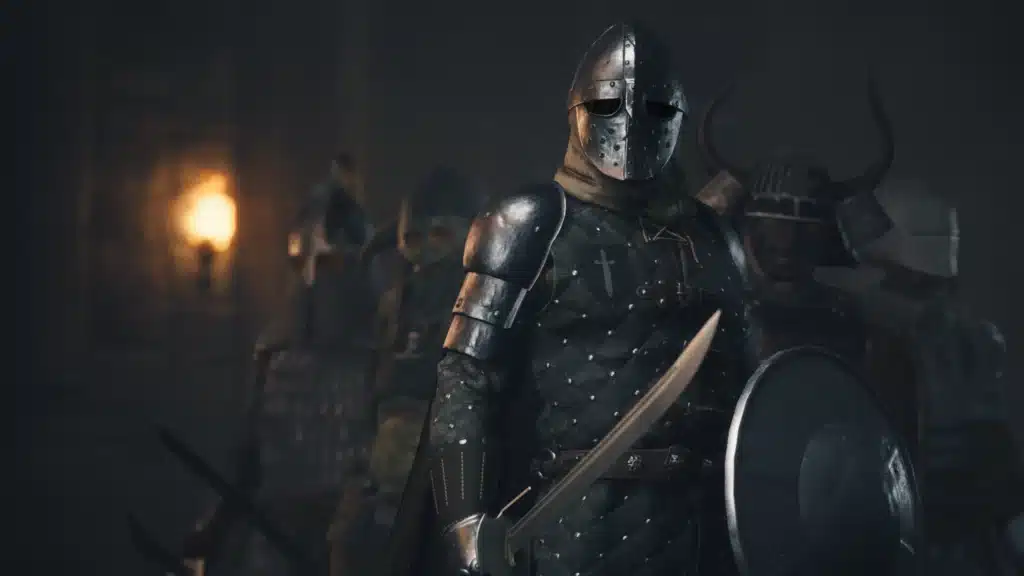 Live your wildest sword-fighting fantasies with Swordsman VR! Developed by Sinn Studio, it's a realistic sword-fighting game that promises all medieval elements, albeit, with a fantasy twist.
Join factions, learn advanced weapon handling, dismember your opponents, use realistic armor, and if you're still in one piece after that, you know which button to press soldier!
Swordsman VR has done a marvelous job of constructing a VR world that looks as realistic as it needs to be, without mangling the difficulty curve. Sitting at the core of the game, the combat system is fluid, and allows you to use your godly weapons to your heart's content!
Demeo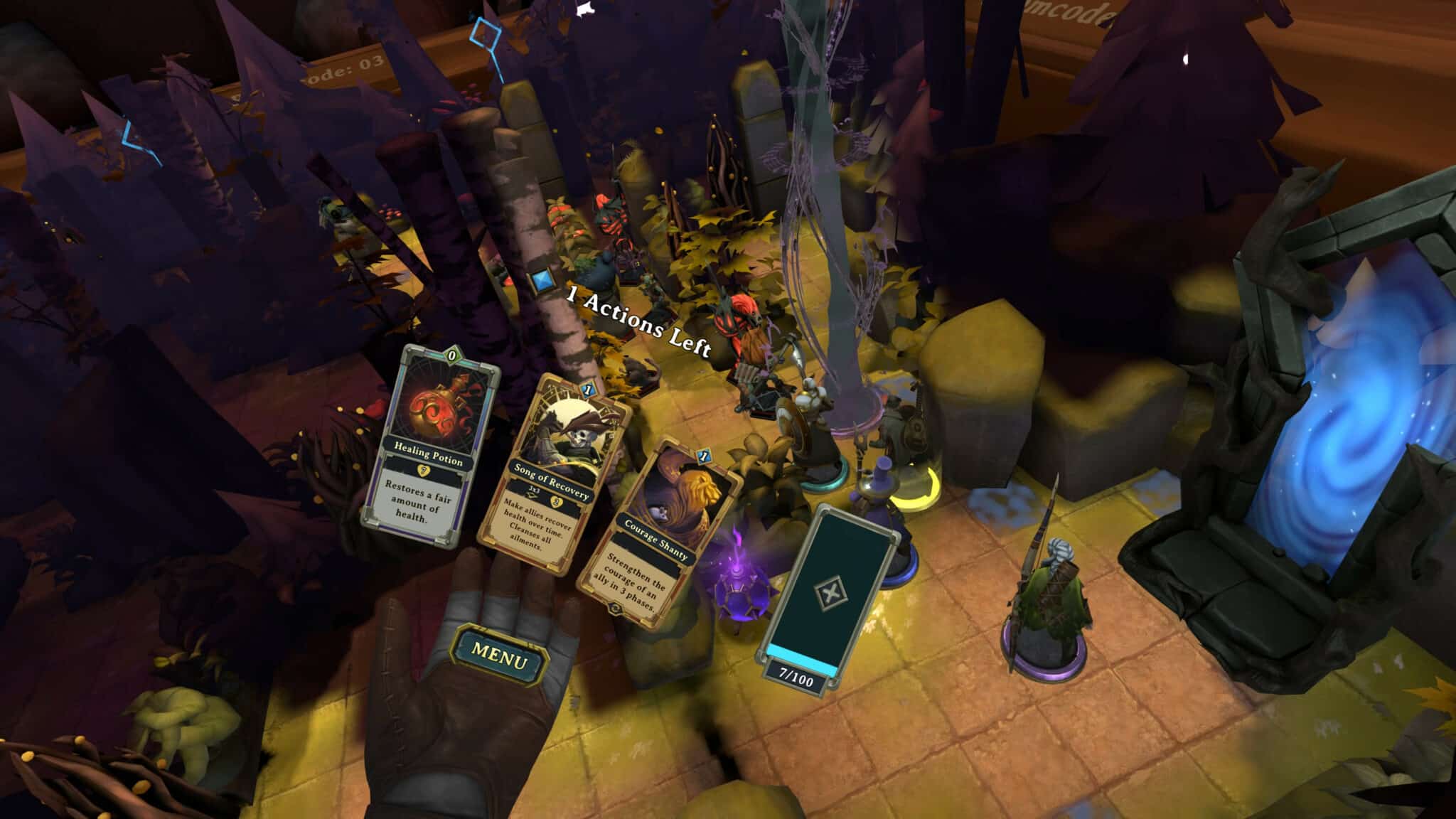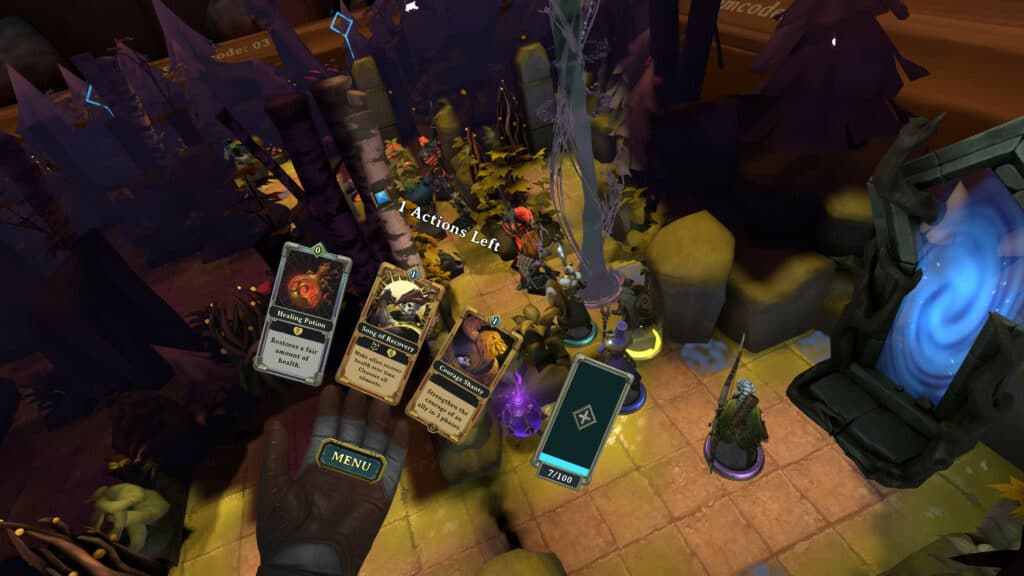 If you are looking for a tabletop game that your friends can play with you, then Demeo is the game for you. No longer they can use the "I got chores and can't come over" excuse not to play as the game is fully playable in VR. This tabletop game is a cooperative adventure that needs strategy, teamwork, and cunning to beat.
There are 4 complete adventures to be enjoyed with your friends. There are 6 classes to choose from and more are promised to come down the road. They got everything major covered, Hunter, Assassin, Guardian, Warlock, Bard, and Sorcerer are all there. Cast spells, roll dice, and move miniatures inside the game. That's right, there is an actual table in the game and you play it without having to 3D print any figures.
The Walking Dead: Saints & Sinners Chapter 2: Retribution
The Walking Dead: Saints & Sinners Chapter 2: Retribution wins the longest name of the game award. It is also a sequel to one of the best VR games ever made. The first game had a pretty good story but its zombie-slaying action made it a fan favorite. You get to shoot, snap, and blow up zombies and hopefully, you'll be doing the same in the sequel.
The Walking Dead: Saints & Sinners Chapter 2: Retribution is one of the best PSVR2 games that can also be included on our extensive best zombie games list. The game is adding a bucket load of new weapons to demolish the undead and live equally. The game also doesn't seem to change the winning formula too much. The weapons seem to carry actual weight and fire with pretty sweet feedback. If you are looking for a zombie game that has action, stealth, and good weapons, you should keep an eye on this one.
After the Fall
After the Fall has been out since 2021 on PC and has plenty of positive reviews. It's a zombie shooter with an emphasis on co-op play. The premise might not be unique but the gameplay makes the game super fun and engaging. The apocalypse came in 1980 and it's been 20 years since the world fell. The world is well-detailed and we are sure with the PSVR2 enhancements, it will shine even more.
You get to use awesome weapons and move around realistically. You can invite your friends or join folks online to team up. The ice-covered world is perfect for you to splatter with zombie blood. There are zombie herds to take down as well as towering bosses to defeat. Overall, the game is pretty solid in its gameplay and would be great fun with friends. We are huge fans of zombie games so this is a must play.
Zenith: The Last City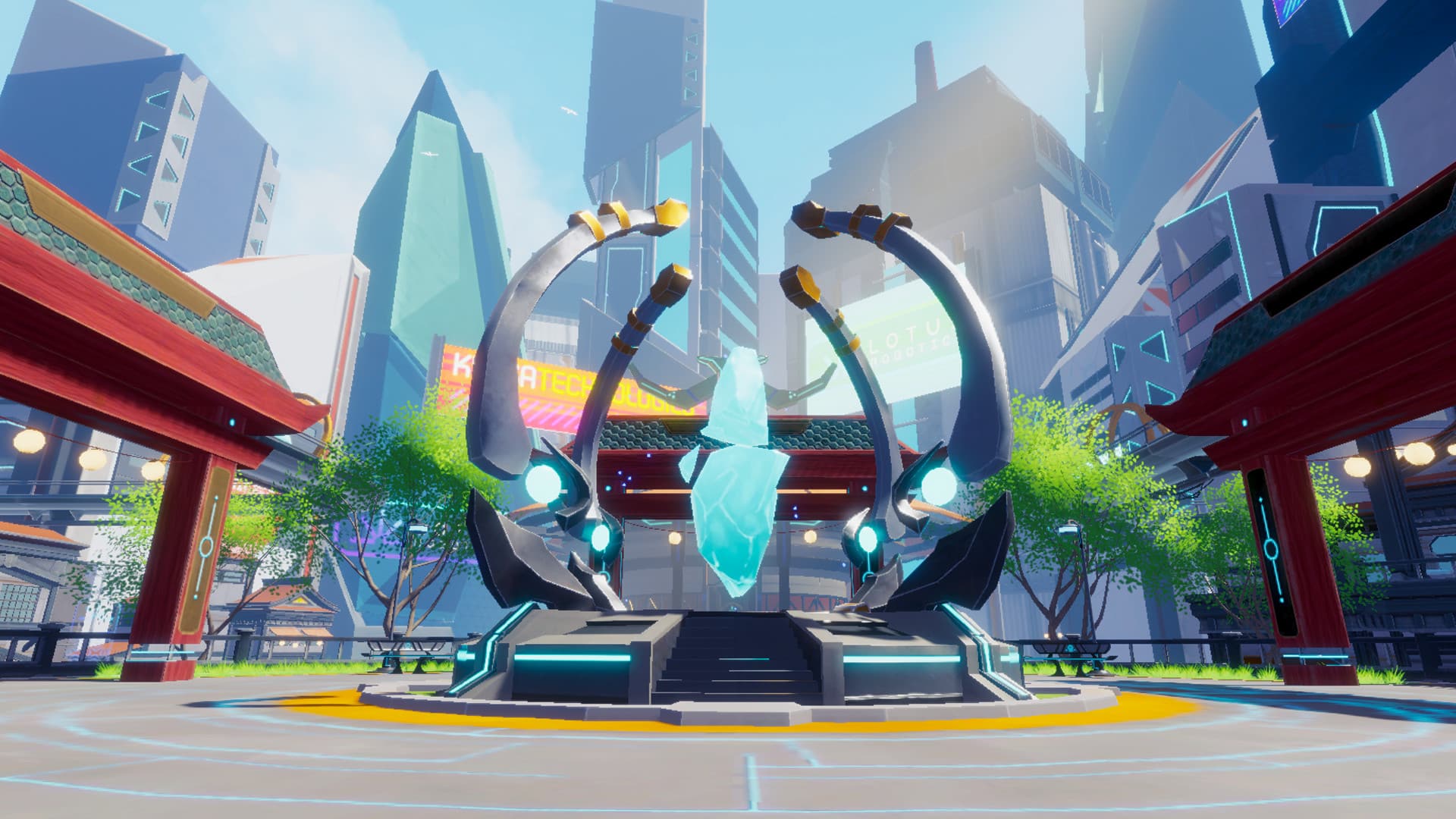 Zenith: The Last City is another PSVR2 launch title and the developers are trying to push the boundaries of the hardware. They claim to have added hundreds of hours of new content, made huge graphical changes, and are utilizing the new features of PSVR2 to deliver a great experience. The game is an open-world MMO that's made for VR. It is already available on PC and has garnered a lot of positive reviews.
The PSVR2 version promises a new player experience with a new storyline. The game introduces new systems like catching creatures and having them as pets. There is also a new raid boss among added content. The game will also have crisper textures and high-definition models. There are improvements to foliage, shadows, and light to give the game a better look.