The racing genre was full of great titles in the early 2000s. The PlayStation 2 was one of the consoles that hosted the racing greats. The following games are the best PS2 racing games if you want to dive into the genre on the console.
From crashing into everyone in Burnout 3: Takedown to really getting down with sim-racing in Gran Turismo, these games shaped my childhood (and friends!) So, without further adieu, here's my picks on the best PS2 racing games of all time.
Burnout 3: Takedown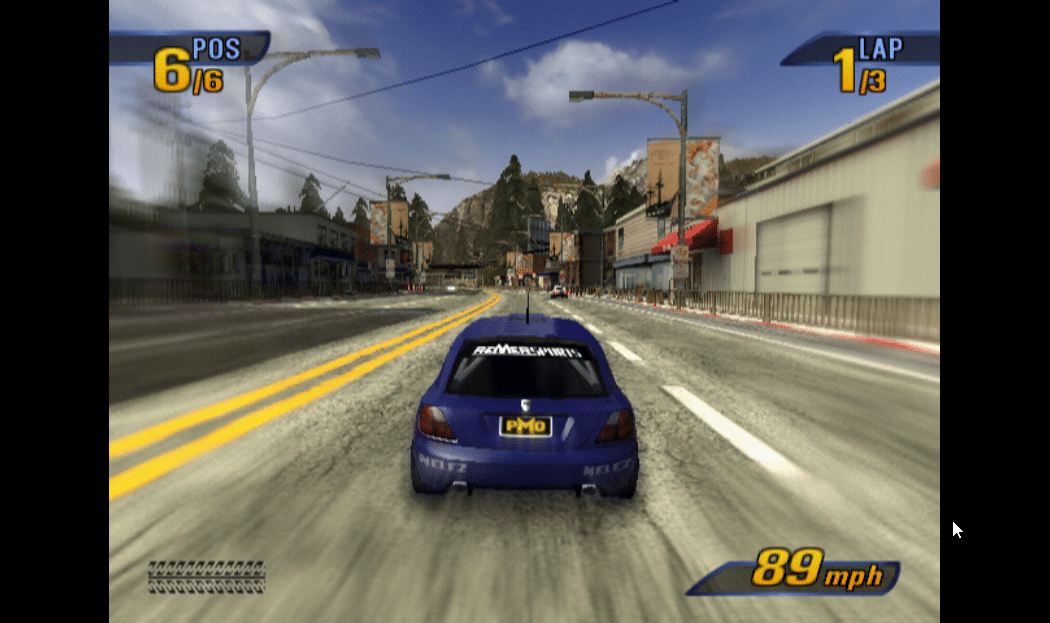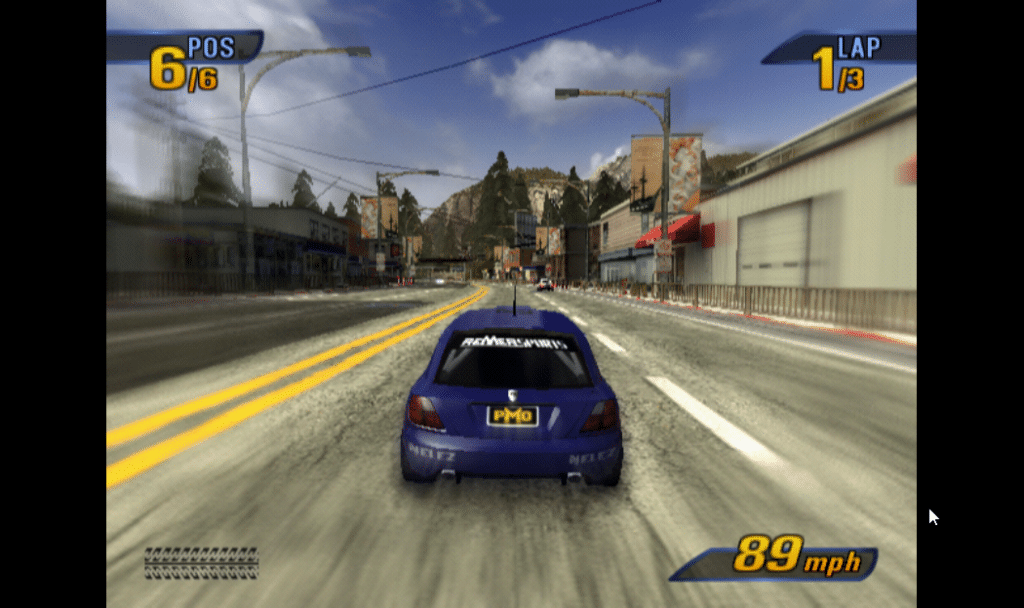 Release: 2004
Developer: Criterion Games
Publisher: EA Games
The Burnout series has plenty of great titles, though Burnout 3: Takedown, stands apart. The series is focused on dangerous racing, and it has some Carmageddon and Twisted Metal vibes. You are able to shove opponents out of the way, and even make them crash.
Takedown refers to this, a new gameplay element. Standard circuit races are available, as well as Crash races, Road Rage, and more. You can play the World Tour mode, which has many locations and challenges, all over the world.
Burnout Revenge
Release: 2005
Developer: Criterion Games
Publisher: Electronic Arts
Burnout Revenge is also known as Burnout 4: Revenge. As a sequel to an already popular game, Takedown, revenge did well on its own. There are similar races as in the third game, though there are new modes, as well.
Returning are the World Tour, as well as the Crash and Road Rage modes. The new mode, Eliminator, is a circuit race, where the last place car after each lap gets destroyed. If that doesn't motivate you to race better, nothing will.
Gran Turismo 4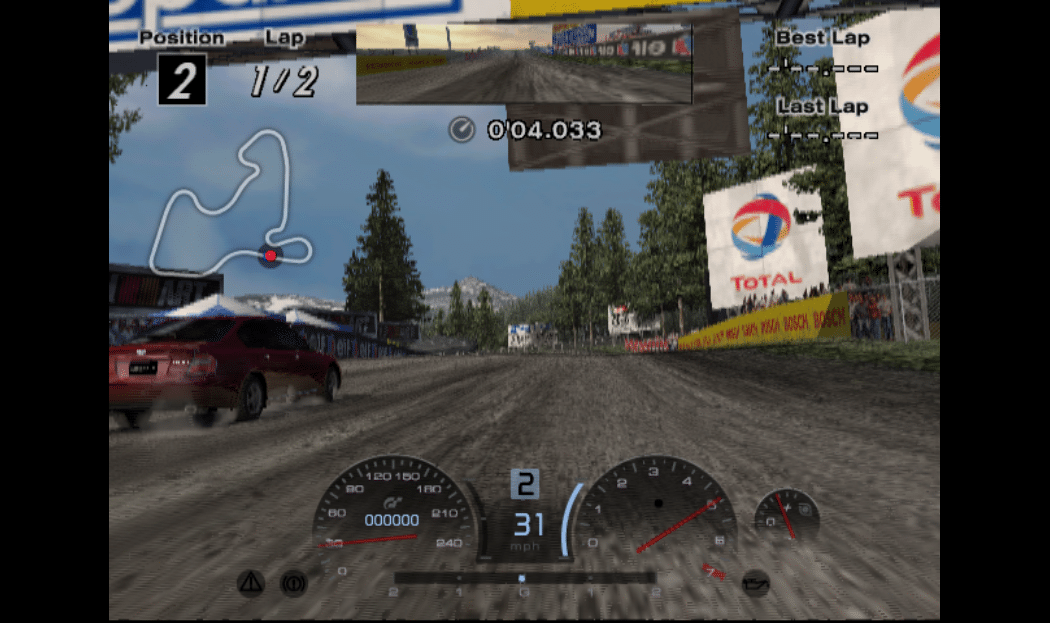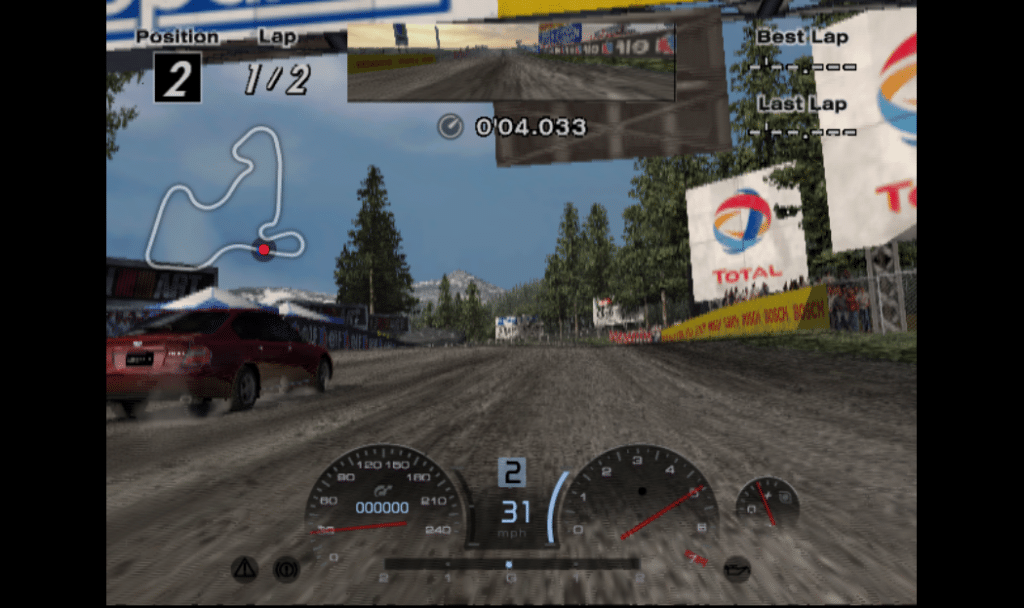 Release: 2004
Developer: Polyphony Digital
Publisher: Sony Computer Entertainment
The Gran Turismo franchise is also a popular one that to this day remains relevant on both consoles and the PC. Gran Turismo 4 follows up on a successful game that was one of the best PS2 games in general.
Gran Turismo 4 has two racing modes, A-Spec where you race in first-person, and B-Spec, where you're more of a racing manager. Compared to the best-selling Gran Turismo 3, the fourth version has better graphics, something the fans and critics praised.
Need for Speed: Underground 2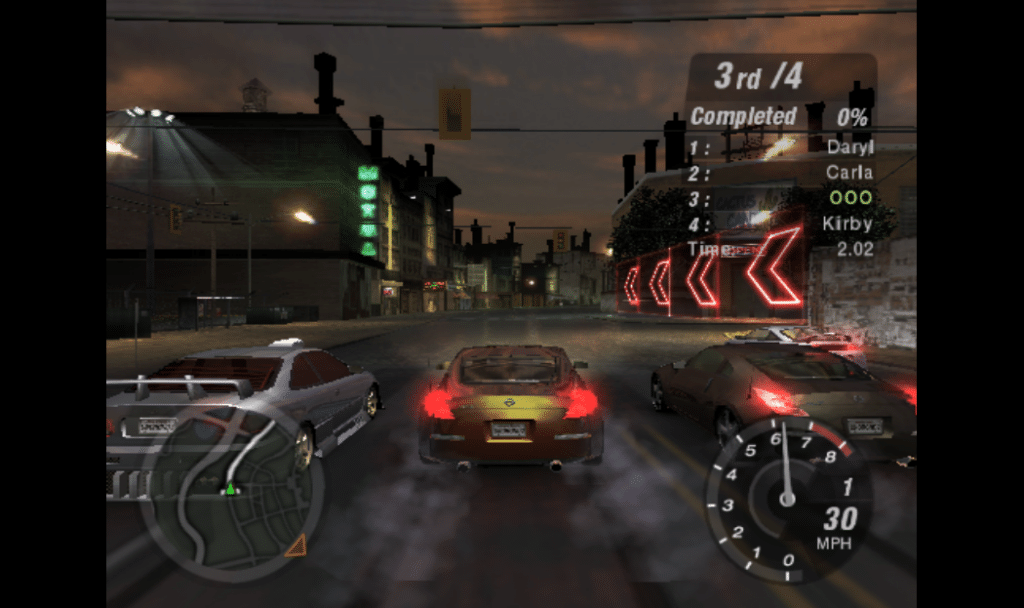 Release: 2004
Developer: EA Black Box
Publisher: Electronic Arts
The Need for Speed franchise had hits and misses, but the 2000s were composed of hits. Underground 2 is a masterpiece that features open-world exploration and lots of car modding and tuning, not to mention tons of races.
Underground 2 sold well on all platforms and it was even a great PlayStation Portable game. There is a story mode, though race lovers will most likely enjoy the gameplay more, as this is one of the best PS2 racing games.
Off Road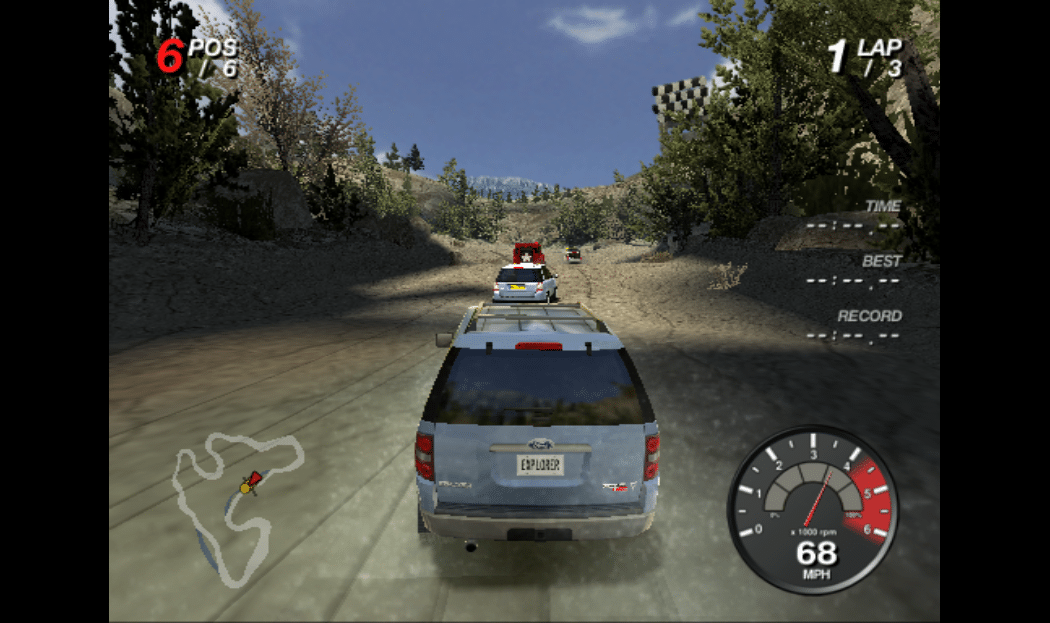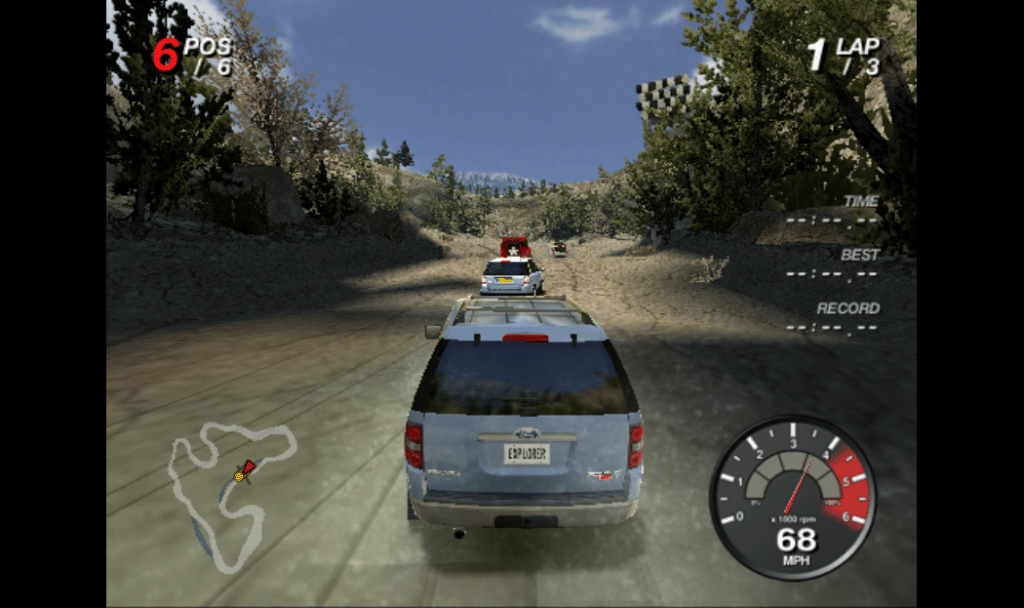 Release: 2008
Developer: Razorworks
Publisher: Xplosiv/Empire Interactive
The Ford Racing series had nine games in total, and this was the last one. Either of the games should be fun for race lovers, but the last one is worth a closer look. The game focuses on off road racing so trucks and SUVs are featured, among other vehicles.
Career Mode is the primary game mode, where you face challenges and progress to unlock more tracks and vehicles. You can always have a Quick Race if you're short on time and need that dose of excitement that is associated with off road racing.
Colin McRae Rally 3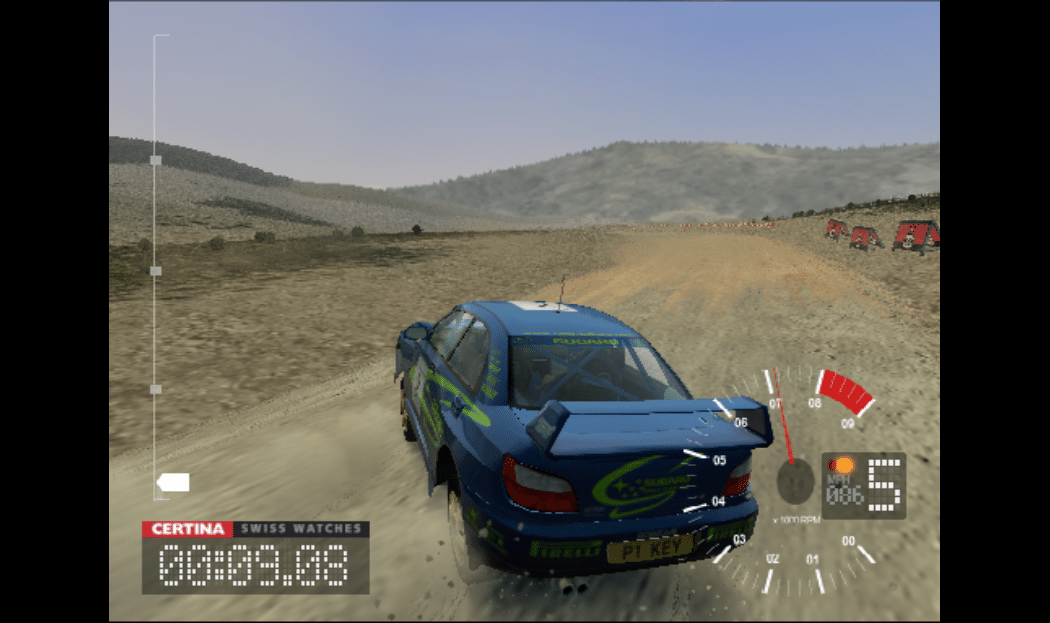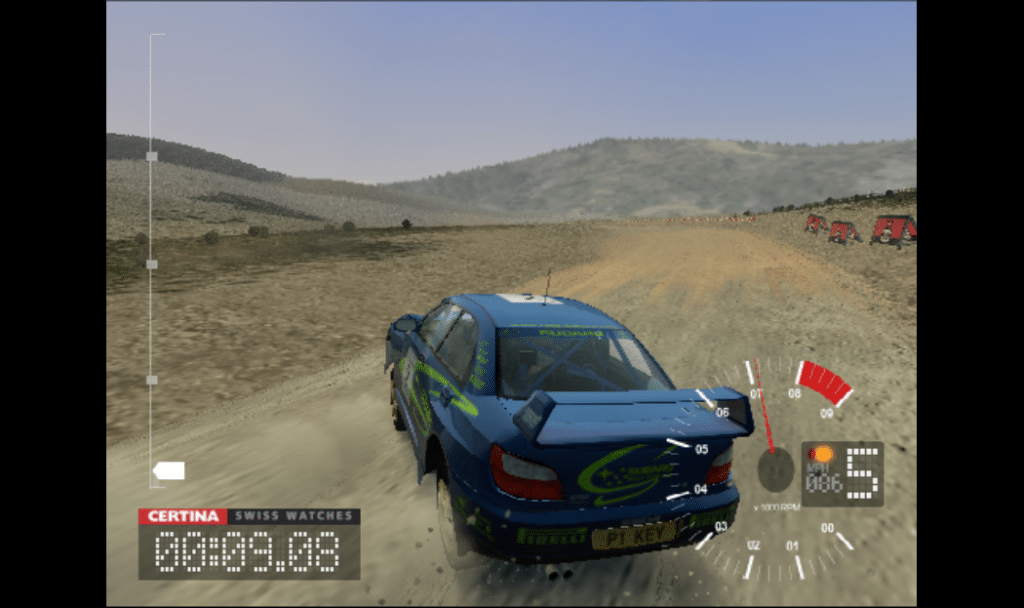 Release: 2002
Developer: Codemasters
Publisher: Codemasters
Colin McRae was a famous Scottish rally racer. During the 2000s, there were many video games bearing his name, all of them great games. Rally 3 is one of the better ones, though you should try all of them if you enjoy rally racing.
This game has all the cars from the 2002 Rally World Championship. It has many improvements over the previous title. Customization is a notable one, especially because we were entering an era when car tuning became very popular.
Crash Nitro Kart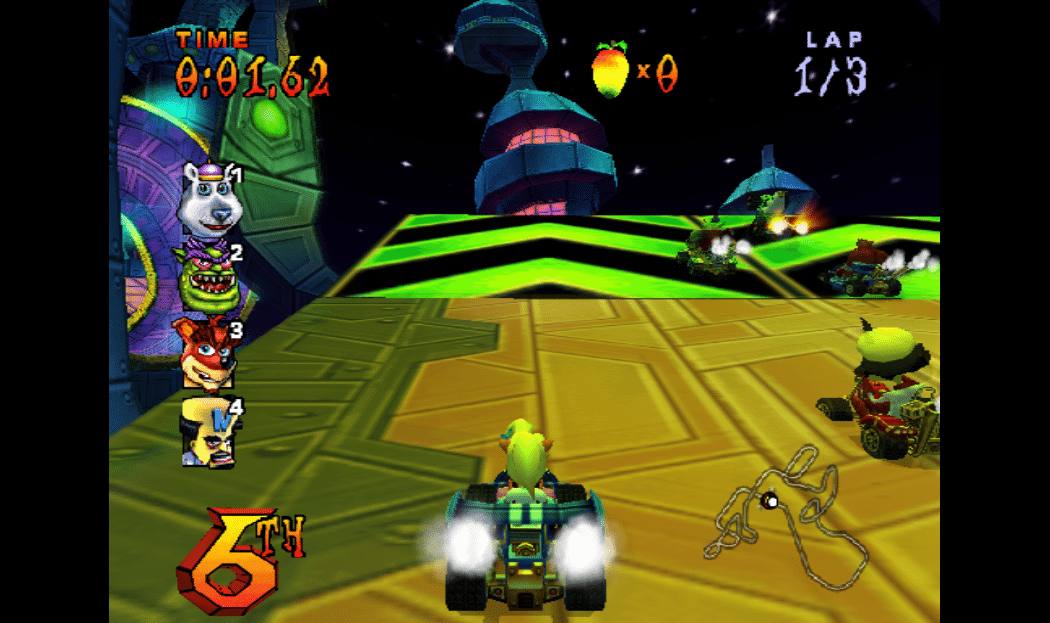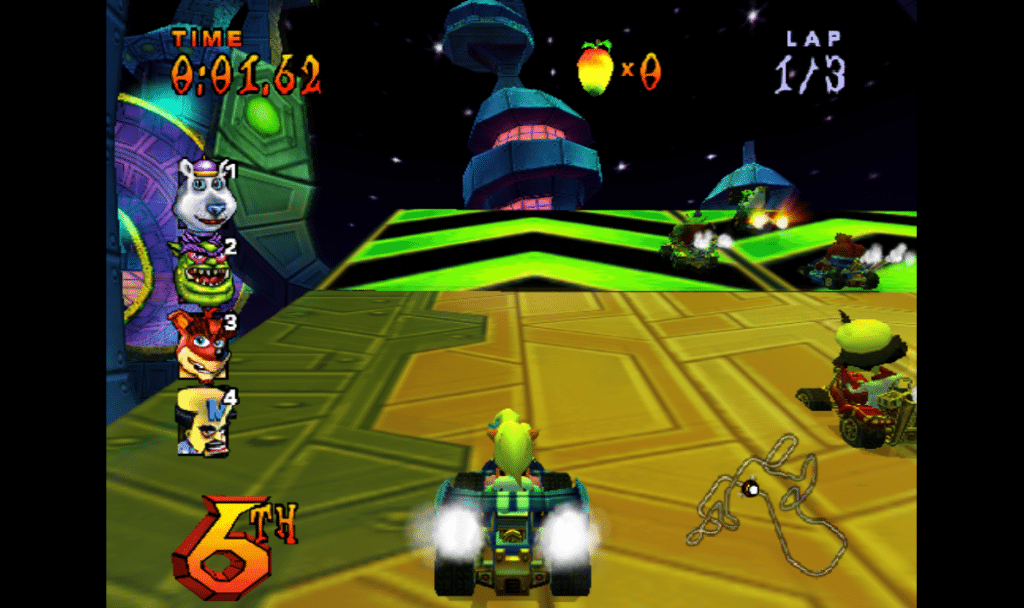 Release: 2003
Developer: Victorious Visions
Publisher: Universal Interactive
Crash Bandicoot is more or less associated with the PlayStation consoles and is featured in all sorts of games, from co-op ones to flagship platformers. Given the success of Mario Kart on the Nintendo Consoles, it's fair that Crash gets his own racing game.
There are multiple race modes, such as time trial, team race, cup tournament, and adventure. Racers can obtain power-ups by going through crates, also found in regular Crash games. There is a boost that fills up when you perform well during a race.
Crazy Taxi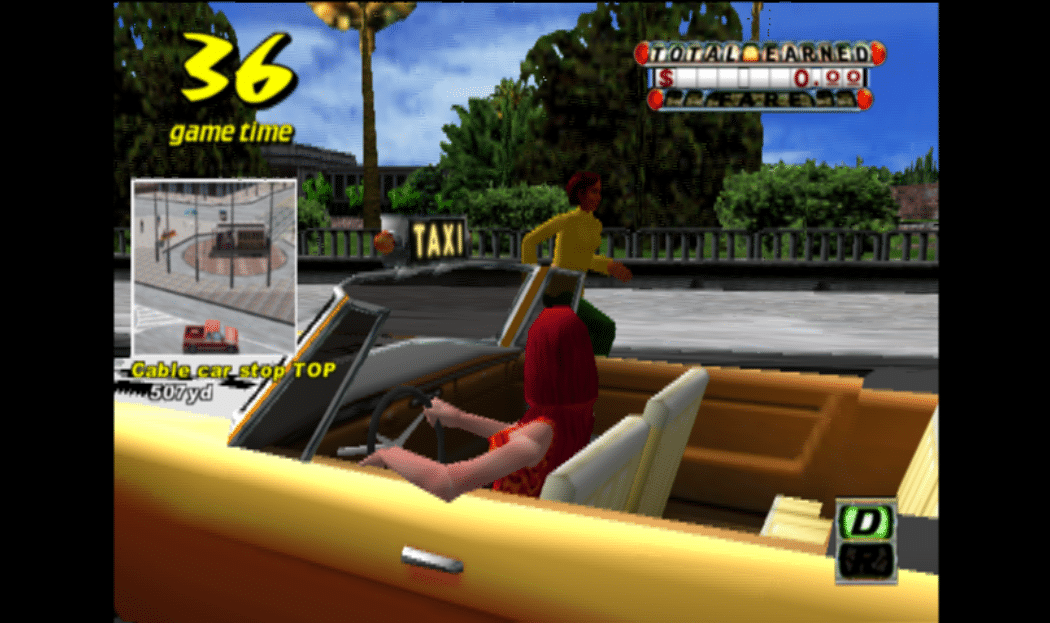 Release: 1999/2001
Developer: Hitmaker/Acclaim Studios Cheltenham
Publisher: Sega/Acclaim Entertainment
Initially released for the arcade and Sega Dreamcast, Crazy Taxi was ported to the PS2 and released in 2001. It is an interesting take on a racing game. Your goal is to drive people to their destinations, as fast as possible.
This involves a lot of disregard for public safety, as you crash and hit anything and everything in your way. The faster you are, the better the score will be. You are encouraged to be reckless, by performing stunts and dangerous games of chicken.
ATV Offroad Fury 2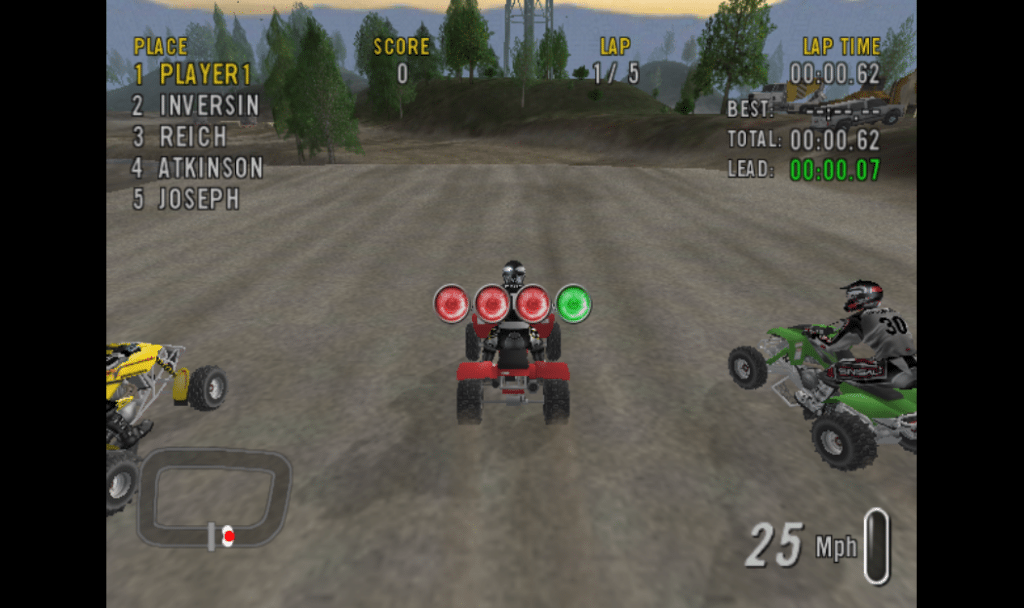 Release: 2002
Developer: Rainbow Studios
Publisher: Sony Computer Entertainment/THQ
ATV stands for all-terrain vehicle, also known as a quad bike. Building on the success of the previous game, this game adds more ATVs and complicates the racing process. What was simpler in the first game, now requires a nuanced approach.
For starters, ATVs can't be destroyed. But, the racers can get injured. Going out of bounds will result in a dismount and reset. You will have to clean the ATV once it gets dirty, but stay too long in the water and you will be reset.
Midnight Club 3: Dub Edition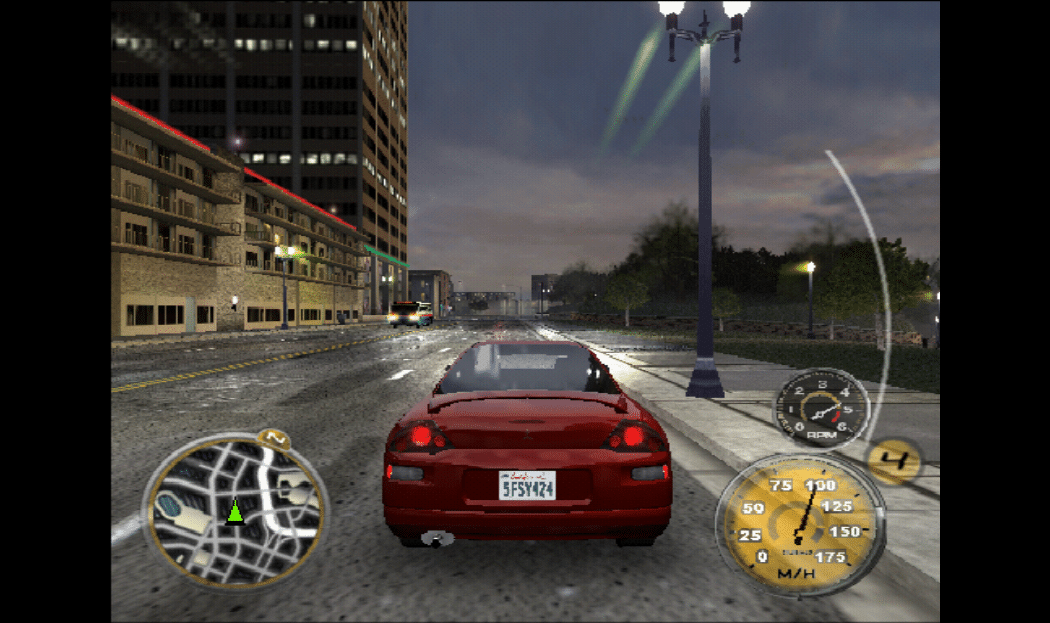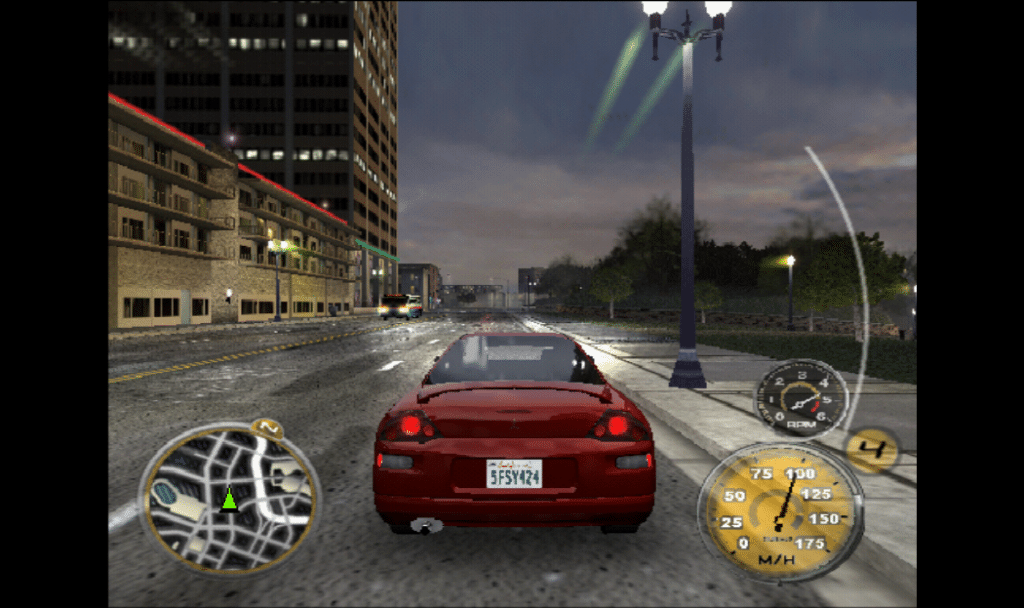 Release: 2005
Developer: Rockstar San Diego
Publisher: Rockstar Games
The Midnight Club series was competitive with all the other racing series in the 2000s. Slightly late to the party with some of the features, the game still stood out because of its graphics and approach to racing.
The third game in the series added car modifications, from performance to visual improvements. There is also the music, 124 tracks in the Remix version of the game. The Dub edition also has licensed cars, which was a first for the series, as well.
Big Mutha Truckers 2: Truck Me Harder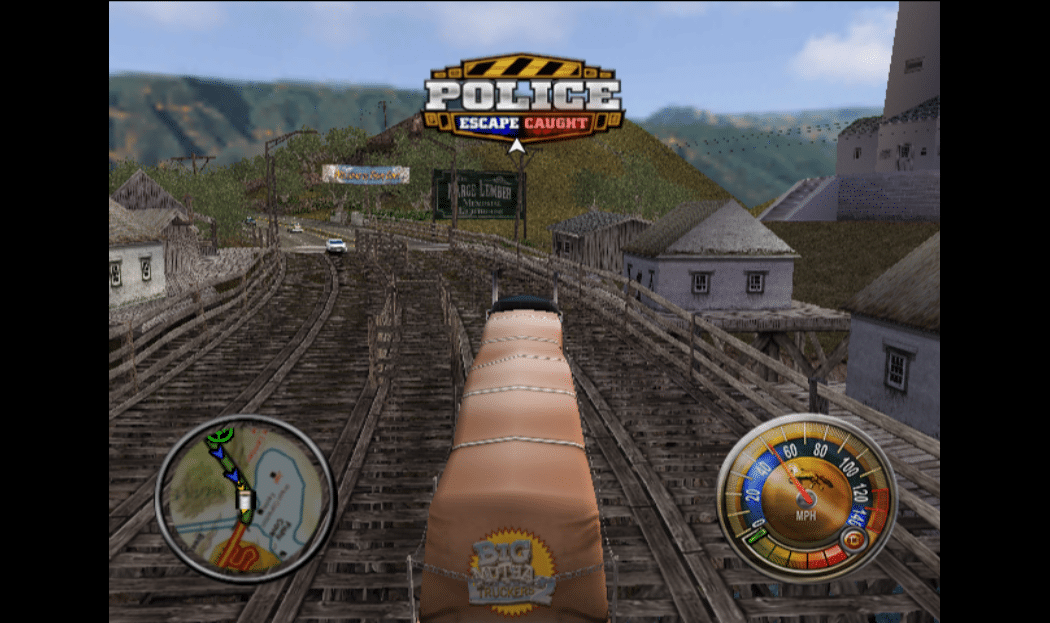 Release: 2005
Developer: Eutechnyx
Publisher: Empire Interactive/THQ
This is the second game in the series, where you race with 18-wheelers or trucks. We follow the story of Ma Jackson, who is in trouble for tax evasion. She and her family are the center of the story. The goal is to deliver goods from one town to another.
What gets in your way are various obstacles from regular traffic to aliens. Why stick to realism when you can have wild gameplay to spice things up. It is one of the best things about Big Mutha Truckers 2, making it a great PS2 racing game.
MotoGP 4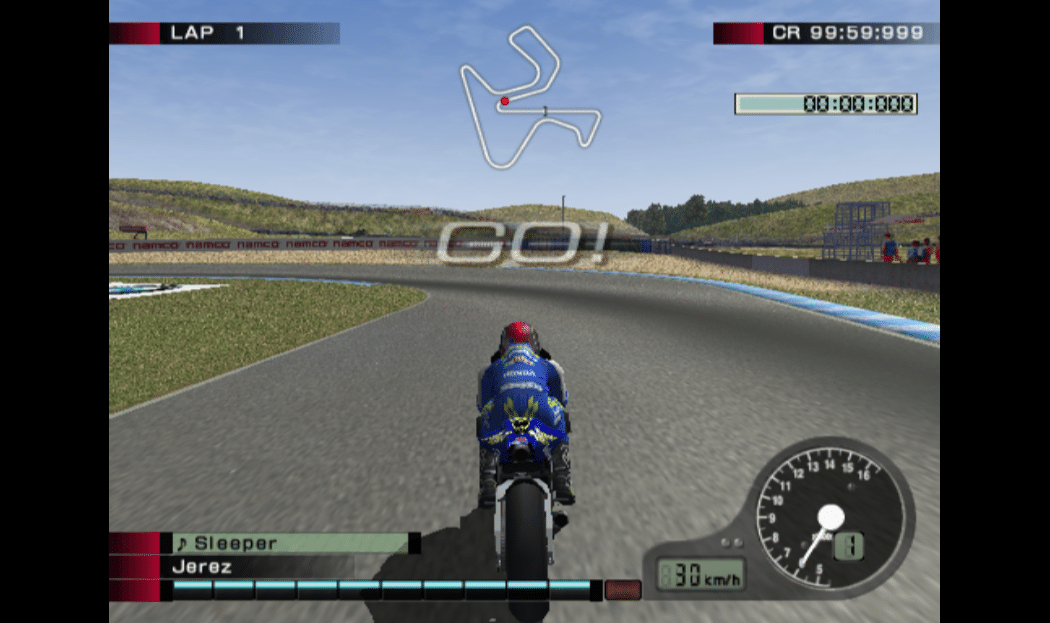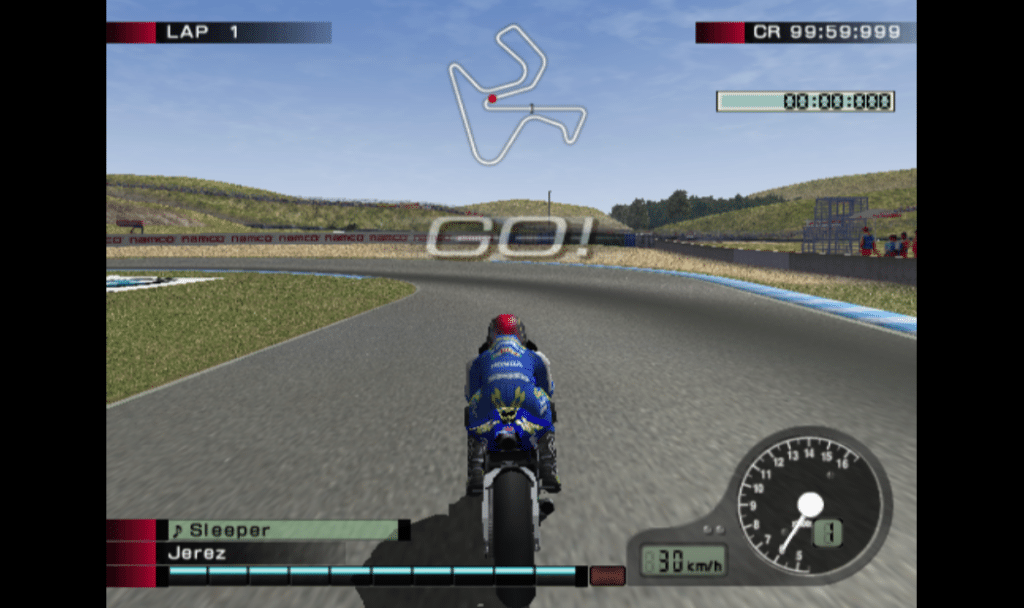 Release: 2005
Developer: Namco
Publisher: Namco
Grand Prix games have been aplenty, in various racing sports. MotoGP is a known franchise that did well on consoles. MotoGP 4 is based on the 2004 season and we have all the racers and racing teams from the season, as well as the gear.
Challenges, time trials, circuit races, as well as a championship mode, are all available. The weather conditions can change, which affects the performance of the bikes. It is a great racing game if you enjoy motorcycles.
Wipeout Fusion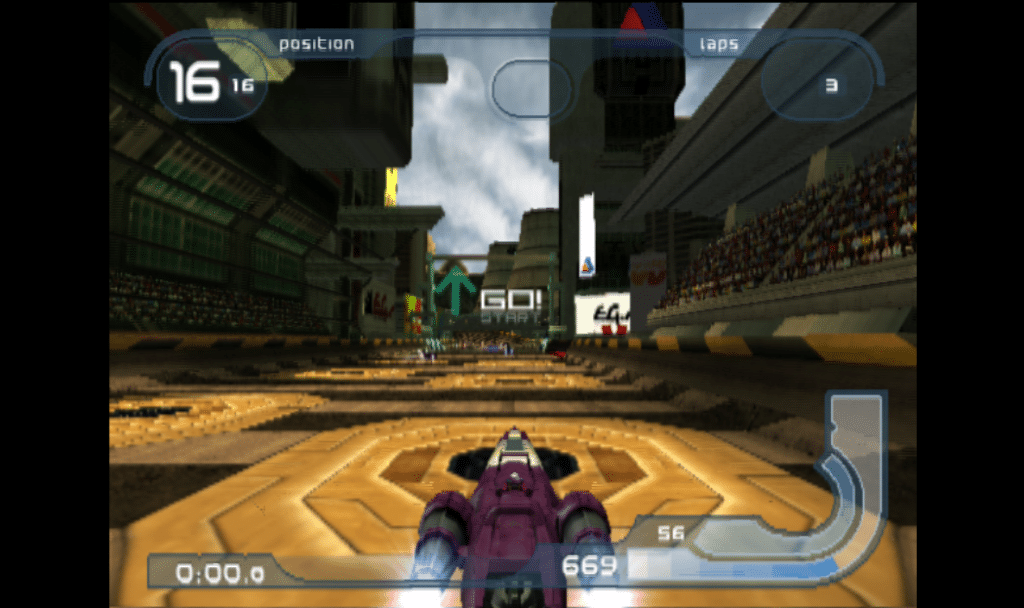 Release: 2002
Developer: Studio Liverpool
Publisher: SCEE/BAM! Entertainment
The Wipeout franchise is known for its wild racing with anti-gravity vehicles. It's fast and floating and situated in a future we have yet to see come to life. Every game has its own time and league, this one being in 2160 and the F9000 anti-gravity racing league.
Corporations have their racing teams and you can be a part of some of them, which means different vehicles with unique performance aspects. Pick up weapons and destroy your opponents. It is one of the ways to get a lead in Wipeout Fusion.
4×4 Evo 2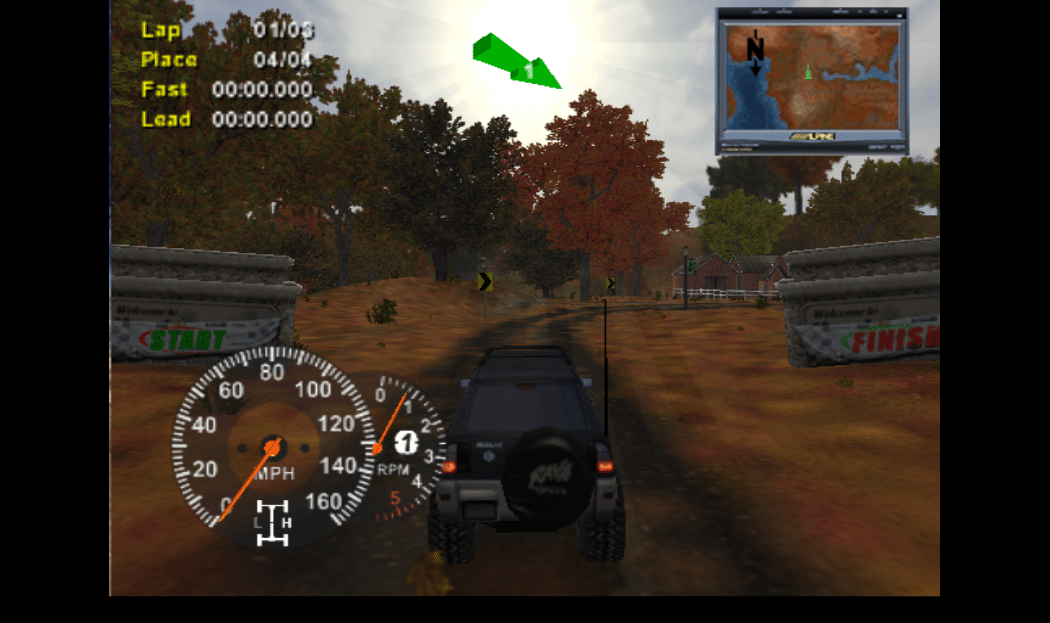 Release: 2001/2003
Developer: Terminal Reality
Publisher: Gathering of Developers/BAM! Entertainment
This game was a rarity at the time. It was released on Windows, Mac, Xbox, GameCube, and the PS2. It was the first game to achieve online play on all platforms. Notably, while official support is long gone, players can still play the game online through community support.
As for the racing, you take 4×4 vehicles and race in various off-road conditions. Most of the vehicles are smaller trucks, and they are all licensed. You could play by yourself, in Career Mode, or take on other racers online. Both 4×4 games can still be played online
Cars Race-O-Rama
Release: 2009
Developer: Incinerator Studio
Publisher: THQ
Cars was a popular animated movie upon release. When such movies get traction, some games that are inspired and in the same universe can succeed. Race-O-Rama is one such game, released late as far as PS2 games (<— link to main article) are concerned.
You race as Lightning McQueen, the main character of Cars, in an arcade-like racing game. There are other characters that you can control throughout the story. Despite the late release, this is one of the best PS2 racing games.
Conclusion
Racing games will always have a place in the world, especially with the appropriate gear. Even on PS2 controllers, these racing titles are more than enjoyable. Most of them can still be played on the original console, or with a PS2 emulator.
Some have had remasters and are available as such on modern devices, for example, Crazy Taxi on Android and iOS. Enjoy your time on the road (and off-road) with these best PS2 racing games.