Remember when games used to be running two pixels down a road and throwing lego blocks? Yeah, not anymore!
Gaming demographics have changed vehemently since the Pacman days. You now have tons of PS4 games targeting the gamer-girl lot, or at least a broader audience. And with so many options, the crusade now is to know the best PS4 games for girls.
Since sassy gamers are a vital target of today's latest game releases, many FPP, TPP, and RPG games are directed towards the feminine crowd. And that's why we've compiled a list of all the best game types in no specific order below.
They're all great games with amazing graphics and compelling gameplay, but it's more about pressing all the right buttons with you. So, be sure to make it to the end of the list, and you may find more than a few games to book your schedule with!
Knights and Bikes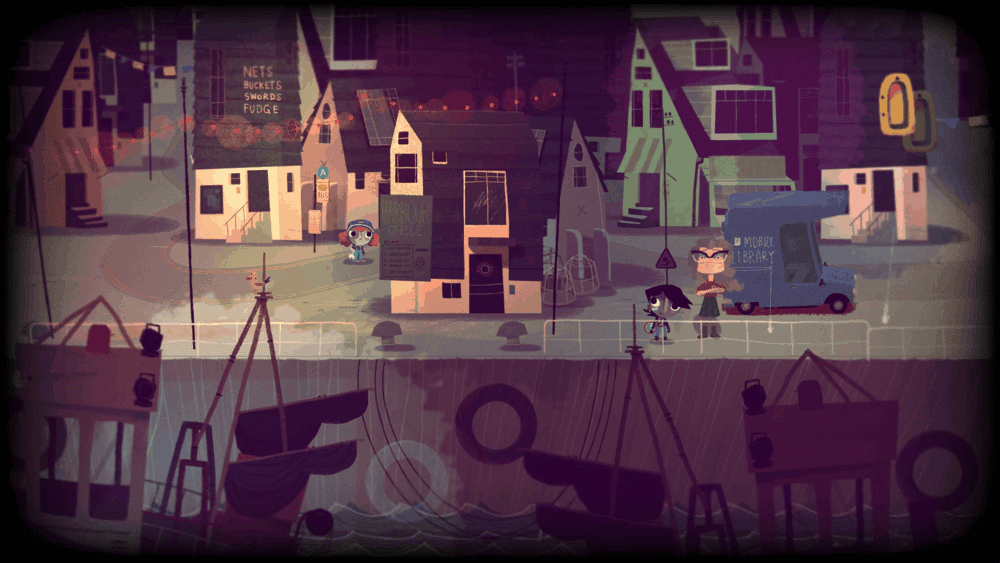 Game Type: TPP, Adventure/Indie.
Available On: Windows, Mac, Linux, Nintendo Switch, Xbox One, PlayStation 4.
Knights and Bikes is a Goonies-inspired action-adventure game featuring hand-painted sceneries of a fictional British Island from the 80s. Developed by Foam Sword Games, the main characters, Nessa and Demelza, pack up for a tale of excitement, fun, and danger.
As they cross paths on the pier for the first time, Nessa and Demelza quickly bond over a mutual passion for exploration. Accompanied by a resourceful goose, the fantasy blends in with reality as the duo hits the road for an epic adventure.
The pair then forms The Penfurzy Bicycle club to unravel nostalgic secrets along the coastline. But it won't be much of a bicycle club without them having customized bikes. For which Nessa and Demelza exchange trinkets and barter they pick up along the way for new upgrades and customizations.
Knights and Bikes is a captivating game played in duo mode, either online or local. But if you crave setting out on an adventure alone, you can switch from Nessa to Demelza and vice versa.
This cooperative adventure game makes a top contender on our list for the best PS4 games for girls of all ages.
Final Fantasy 7 Remake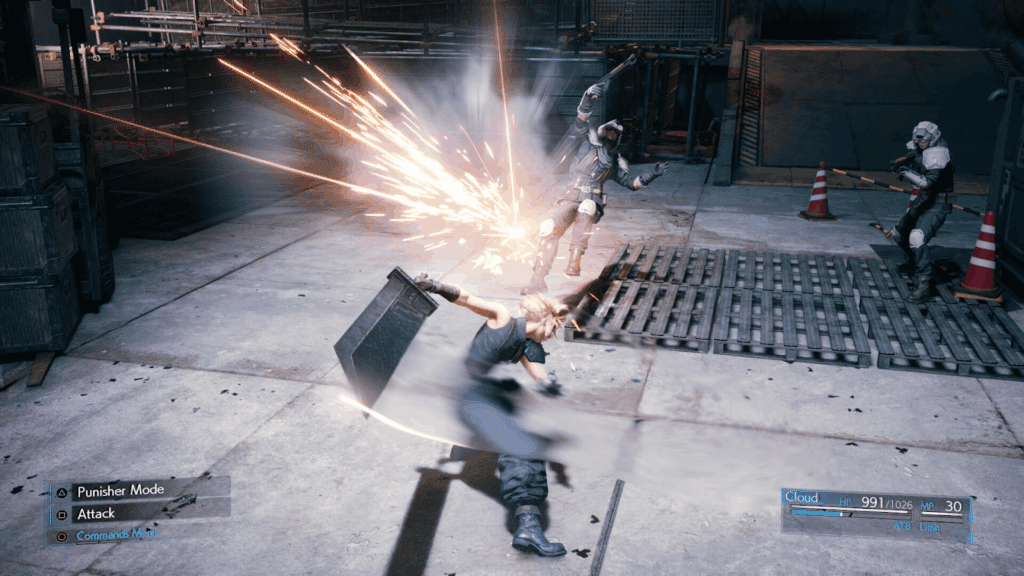 Game Type: RPG, Adventure.
Available On: PlayStation 4.
You see tons of video games being remade, but Square Enix completely reinvented an innately tied game to it its predecessor in the late 90s. It boldly swaps the trivial turn-based combat style for original and exciting real-time action. Also, it really drives home how much games have changed over the past two decades!
If you're a fan of the old action-packed series made available by PlayStation Network, it expands the initial scene of the 90s game into a complete storyline! It may not back bring the nostalgia you're expecting, but it's a great Role Playing Game in its own right.
The game takes place in Midgar and elaborates the first hours of Final Fantasy VII 1997. Claud Strife, the main character, along with his allies, fights against the evil Shinra corporation. And the conflict evolves into a campaign that can take dozens of hours to get through.
Besides a truly phenomenal soundtrack, cutscenes, and supersized graphics, the game's preset revamped combat is amazingly effective. Though a few main missions are free of filler scenes, they are storming the entire sidequests.
Seeing a story fleshed out with the originally hidden humanity is nothing short of an adventure for your gaming tastebuds. Its engaging missions, sidequests, and storyline screams for it to be one of the best PS4 games for girls ever!
Tekken 7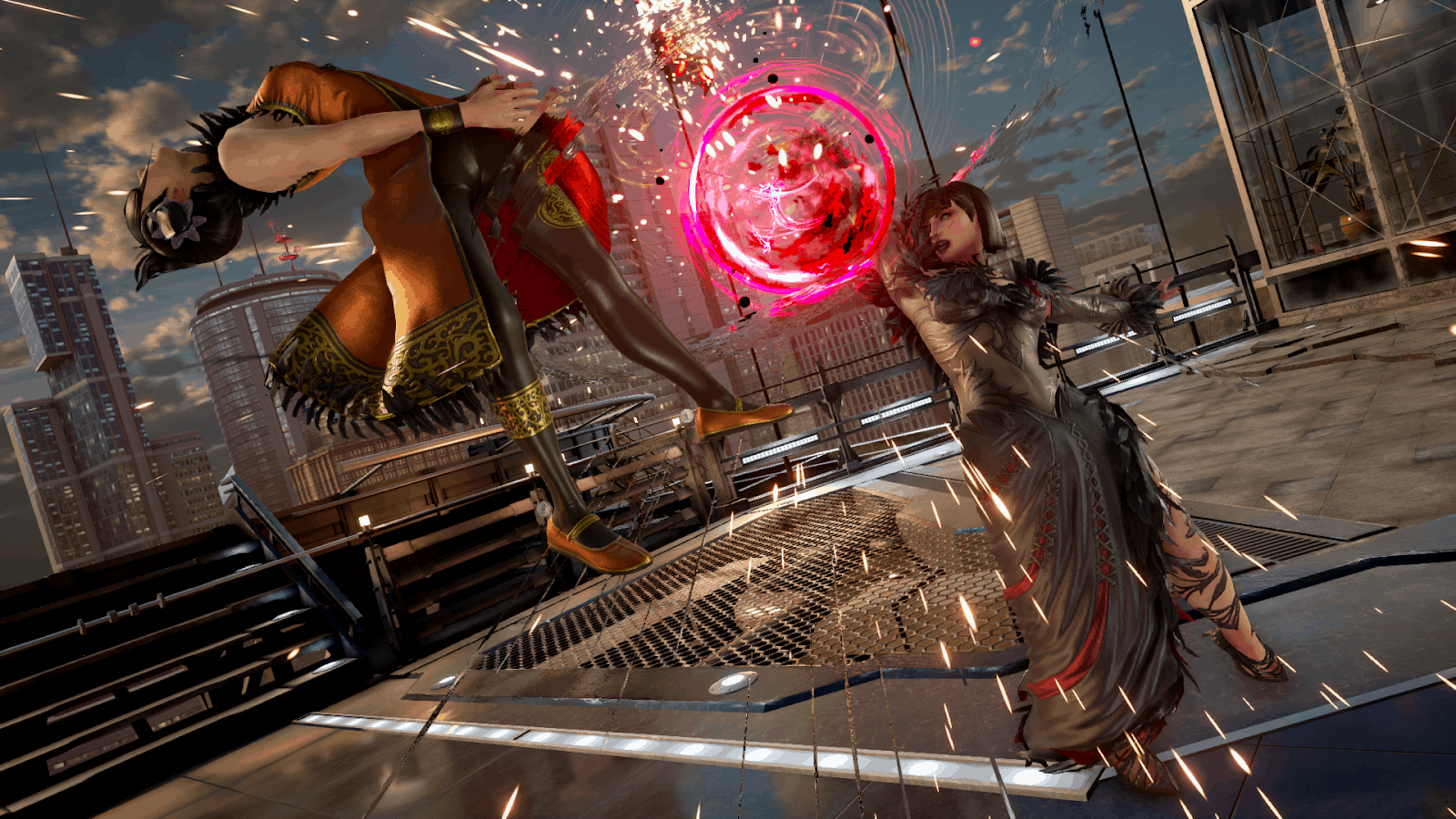 Game Type: TPP, Action/Fighting.
Available On: Windows, Arcade, Xbox One, PlayStation 4.
Tekken 7 is a 20 year Mishima clan legacy of brutal action, vengeance, and rivalry coming to an end. Who's to say girls shouldn't have a go at it?
"…the storied fighting franchise returns for another round in Tekken 7." –bandainamcoent
In 1994, Bandai Namco Entertainment came up with a legend of a game that will rock the arcades for years. Tekken 1 was one of the first fighting games to feature notorious female characters, making it an instant favorite among arcade fanatics.
All these years and very little has changed from the original gameplay. The game has all the original characters, but they are much more aggressive and responsive. Staying idle or moving around cluelessly against a weathered opponent could cause mayhem!
Besides the original characters based mostly on Asian fighting styles, the game's roster has expanded to 36 characters. Most of the new characters are added from around the world, featuring different styles of martial arts.
Other than moving forward and backward, you get an all-around fighting experience with the latest Tekken's 3-Dimensional character movement. Whether you want to settle old debts with friends or want to take it out on a character, Tekken will surely be a definitive edition to your gaming arsenal.
Blood Stained: Ritual of the Night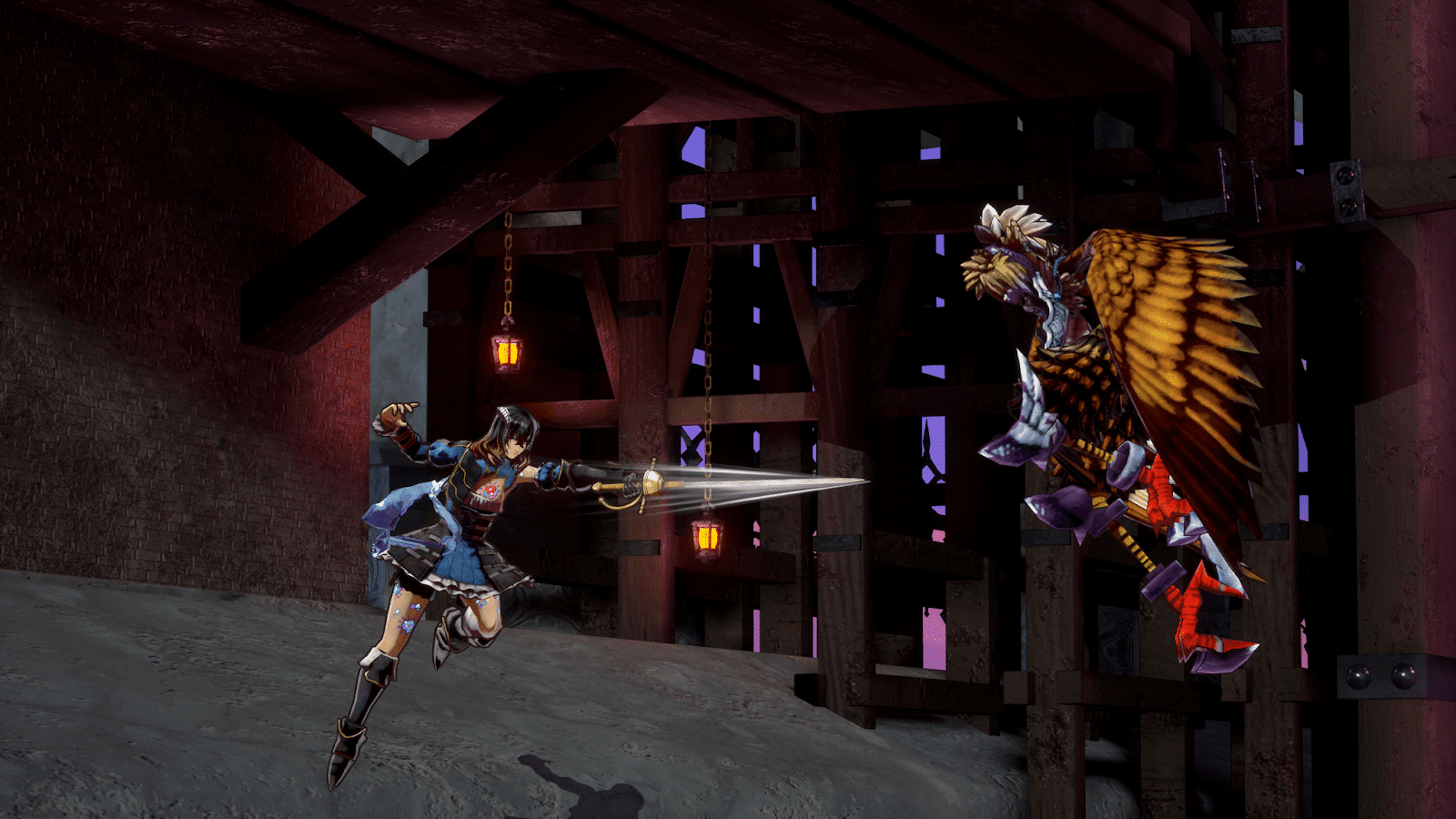 Game Type: RPG, Adventure/Platform.
Available On: Windows, Mac, iOS, Nintendo Switch, Xbox One, Playstation 4.
Blood Stained: Ritual of the Night is a classic platformer-action game that really grows on you, which is sort of what you expect from RPG games. It is developed by ArtPlay, who really hit the home run on reviving the legendary "Castlevania: Symphony of the Night."
Your character in the game is an orphaned girl Miriam, who is scarred by a rare curse that crystallizes her skin. And the only cure is at the end of fighting a castle storming with demons summoned by Miriam's friend, Gebel.
The castle map is ginormous, and it would take you weeks or even months to unravel all dark corners. And as you fight your way through waves of demons, you unlock new skills and character customization.
Blood Stained: Ritual of the Night allows insane customization of your character, even covering the aesthetics! You do so by picking up the magic crystals, materials, and various items dropped by the enemies you beat.
If you think you've heard it all with this, wait till you start making your own weapons! As you progress through levels, gain more power, and acquire new weapons, you unlock weapon-making abilities as well.
It is among the best PS4 games for girls under ten because of its 2-D gameplay. But the captivating role-playing can have just about anyone glued to their consoles!
Red Dead Redemption 2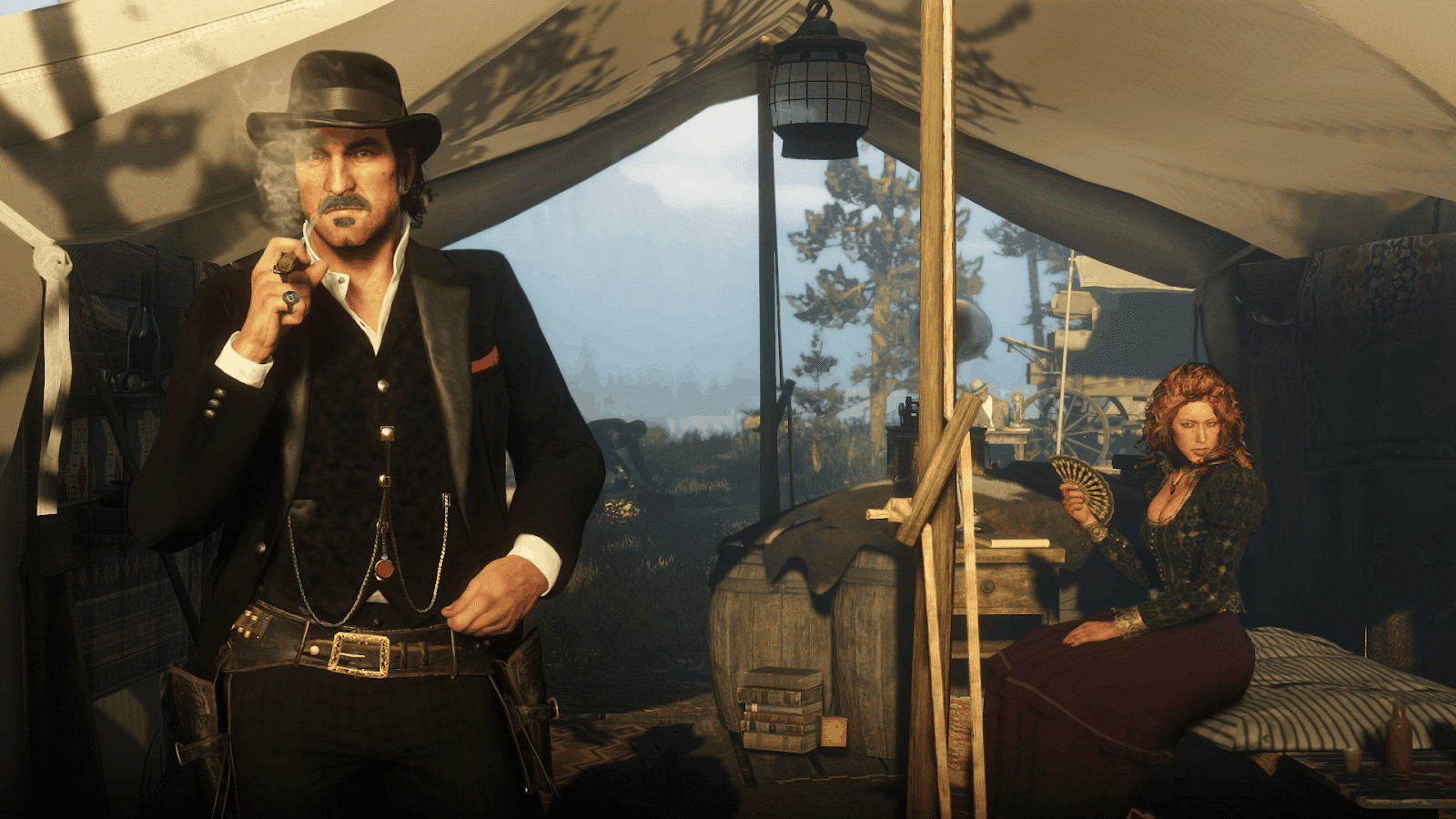 Game Type: RPG, Action-Adventure/Shooting.
Available On: Windows, Google Stadia, Xbox One, Playstation 4
Coming over to a PS4 game that goes toe-to-toe with Grand Theft Auto 5, being the most insane games of our generation. We have all long been fans of Rockstar's open-world GTA series. So, it shouldn't come as a surprise that their open-world game about the heartless times and lawless lands of America will be epic!
Your character, Arthur, is an outlaw Van der Linde gang's leader that brought him up. And sticks its claws in as the literary Western culture nears an end. Going around stealing, looting, and robbing with thirsty federal agents and bounty hunters at their tails.
With moments of humor, deep emotion, and some badass western action, the story is the best Rockstar has come up with yet. While RDR2's story will keep you hooked, you'll discover extreme details in the world around you.
The facial animations, interactiveness, and character freedom are nothing like the other games you see in this niche. Besides the needed action, you can fish, talk to people, drink, and pet animals. And that's an insane amount of detail you get from a game!
Rockstar released this marvel in 2018, with many improvements in the storyline and graphics from its predecessor in 2010. And since then, it has barely left the top charts for the best PS4 games for girls and boys alike.
Just Dance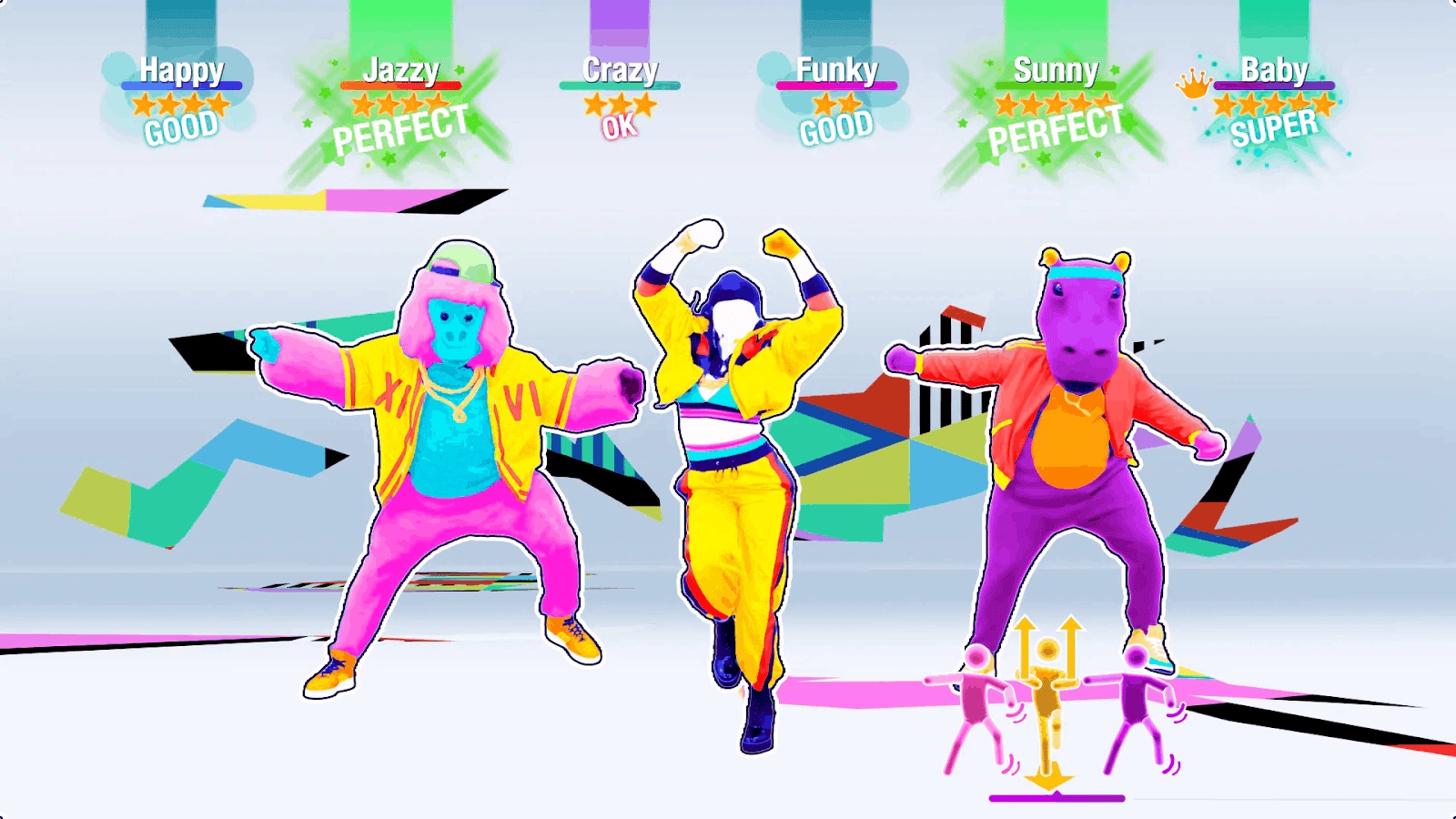 Game Type: Rythmic/Musical.
Available On: Windows, Mac, Google Stadia, Wii, Xbox One, Playstation 4.
How far down did you think we would go down the list of the best PS4 games for girls without a mention of Just Dance. Just Dance first appeared for the Wii consoles in 2009. And it has had countless people off their bums and lit parties ever since!
Though the idea of goofing around to quite surreal mannequins on screen isn't exactly everybody's idea of having fun, it sure is a necessary addition to a party. Because everybody loves to move a little, drunk or not.
Just Dance is a classic pop culture rhythmic dance game for PS4 and most other consoles, including smartphones. While the dance legacy has several releases out by now, the latest one features curiously exciting updates.
The latest Just Dance game lets you set background to your dancing screen, which can range from a field of reddish flowers to Godzilla destroying a city. Pretty insane! The escalation can sometimes be bizarre, but that's what makes the game more fun.
The game also offers a 1-month free subscription with access to over 550 songs. But don't be fooled by the peculiarly small library of the game. It has a song for every mood and does not disappoint! You can jam to anything from Carly Rae Jepsen's Call Me Maybe to Let's Do The Time Warp Again.
Minecraft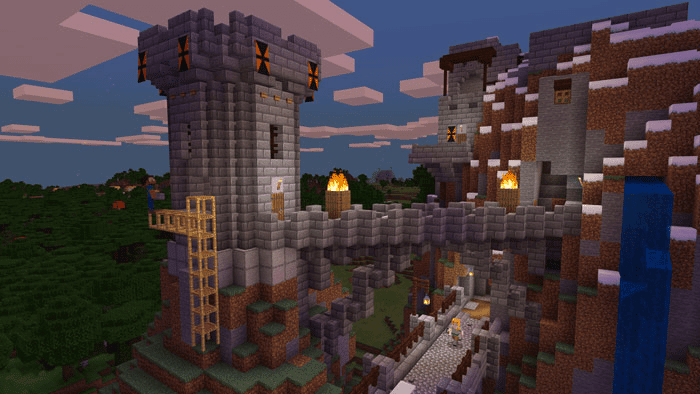 Game Type: FPP, Arcade/Simulation,Adventure.
Available On: Android, Windows, Mac, iOS, Nintendo Switch, Xbox One, Playstation 4.
It's about time we mention the game that saves itself the top spot in the all-time hall of fame for gaming. Coded by Markus Persson in Java, it is a sandbox video game developed and released by Mojang in 2012. It has sold over 200 million copies and gets over 125 million monthly users even today!
Minecraft is an open-world game where you get to build your world one block at a time. Although the low-res 3-D graphics remind you of the old-school lego games, the gameplay is far more sophisticated than those.
The endlessly large world of Minecraft is full of resources, other players, and monsters. You start your journey as a man in the stone age, working with basic tools. But as you progress through the game, gather enough treasures and resources, it takes you to the twentieth century on a whim.
The blockbuster never fails to entertain, from carving wooden doors and mining deep underground tunnels to building ridiculously extravagant castles and railways. But you can turn the fun up by inviting friends to the game and building a world together. After all, if you're spending days building a world, you better have someone to share it with! Despite being around for nearly a decade, Minecraft is the hot favorite PS4 game for girls and boys of all ages.
Paradise Lost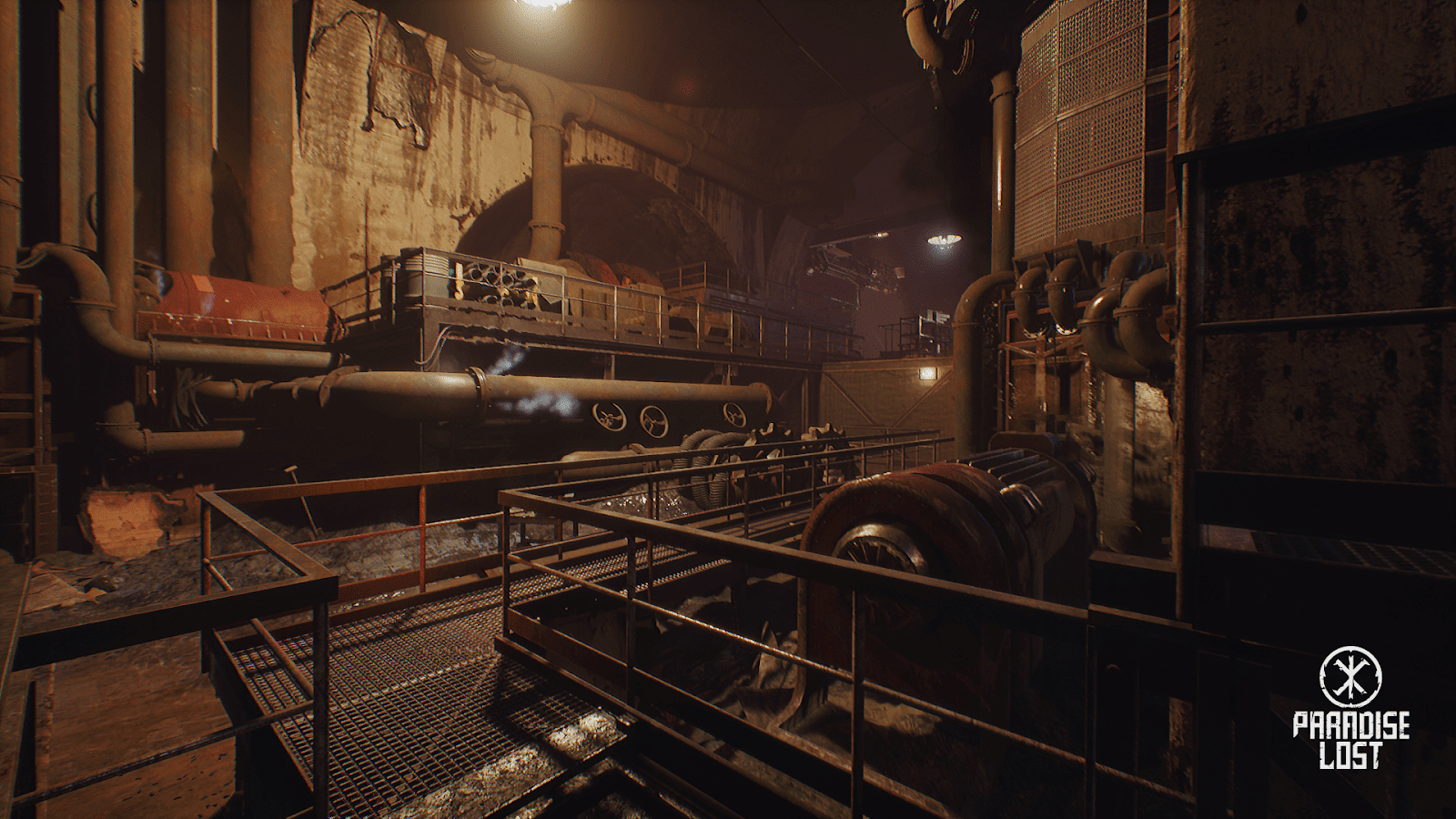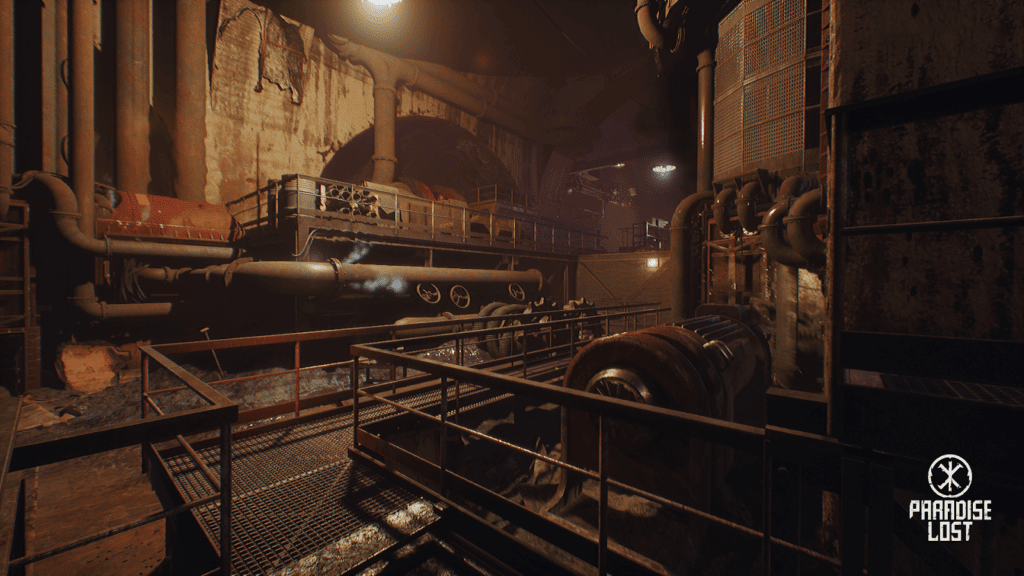 Game Type: FPP, Adventure/Indie.
Available On: Windows, Mac, PlayStation 4, Xbox One.
We have got more than a decent share of Nazi games exploring the horrors of great wars. Paradise Lost revamps your interests if you're not a fan of all the bloodshed, shooting, and aggression in the old games. PolyAmorous recently unveiled the game in the first quarter of 2021, and it's already getting all the right attention.
Based on an alternate history after the Second World War, the storyline implies that the war did not end and continued to the 60s. And as one would expect, the Nazis had worked upon nuclear power and laid waste to entire Europe. Or, at least, that's what we know.
Since the world is buried in post-apocalyptic trauma, the game starts as the main character, Szymon, enters an underground bunker. Szymon is a polish kid who finds himself searching for a man who knew his mother 12 years after the war. And if you were a fan of the old Tomb Raider gameplay, you'll love Paradise Lost as the game world is practically empty!
You can explore huge maps, read memos from war, interact with an AI security system, and even talk to a girl over the radio, but that's all there is. It's a perfect getaway game that will probably see some exciting updates in the future. We've also covered a detailed review of Paradise Lost if you want to learn more about the game.
Spider-Man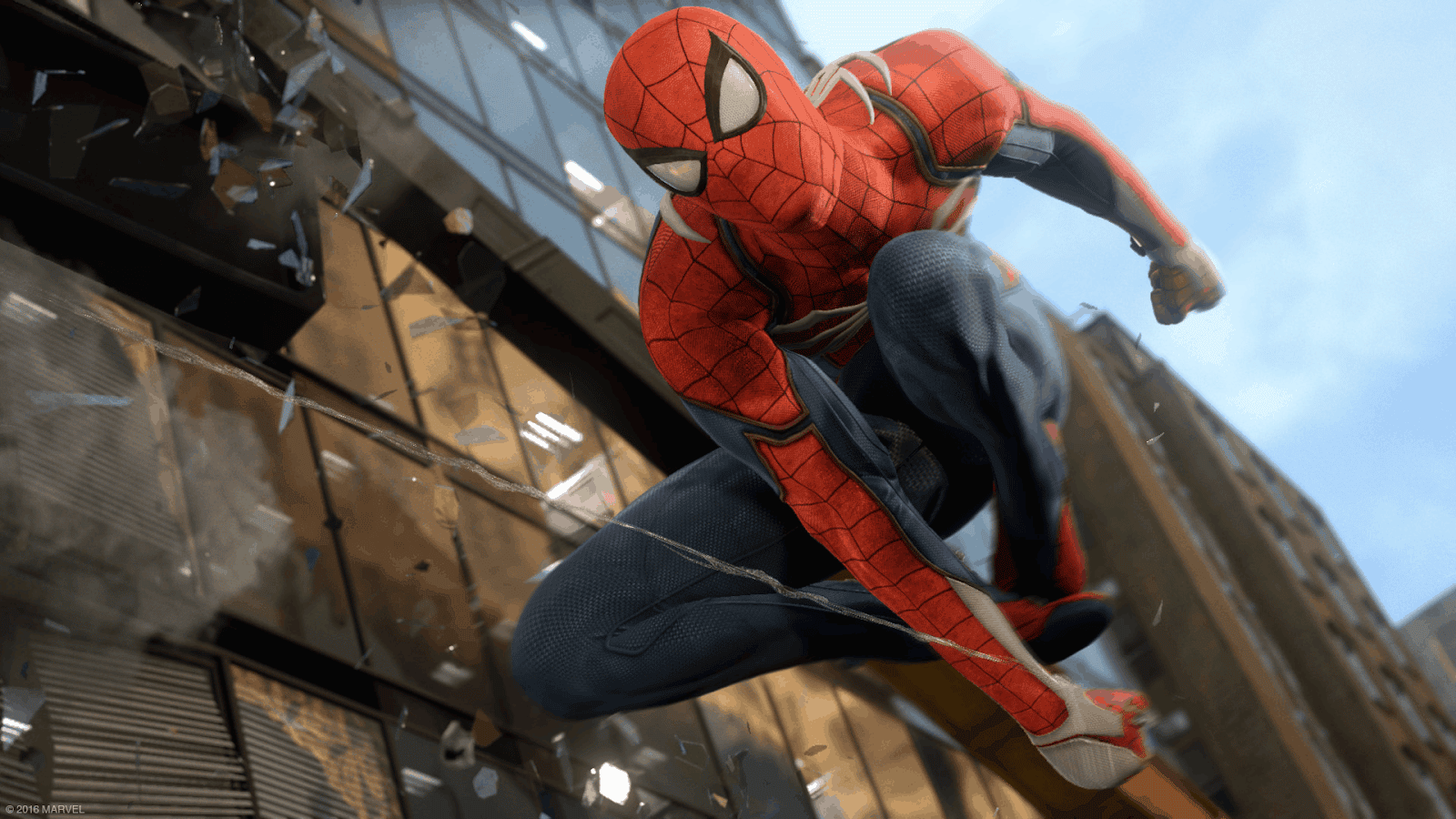 Game Type: RPG, Action-Adventure.
Available On: Playstation 4.
Spider-Man is another nostalgia-packed action-adventure game that takes you back to the 90s. But unlike most things in the nineties, the new Spider-Man is much more involved in tending to the 9 million lives of New York City's residents.
Insomniac Games did a commendable job with the graphics and the storyline. Contrary to other Spider-Man games and movies, the character in the game is as involved in fighting crime and flying across Manhattan's rooftops as he is in Parker's personal life.
You get a load of side missions. Though the map is not confusing, it takes some time to get used to landmarks for your backpacks. The game also involves a sublime build-up of some comic characters in Spider-Man's and Peter Parker's life. The convergence point where the superhero perspective meets a shy young kid is where most of the game lies.
From fighting a chain of outpost rookies to intensive battles with bosses at the end of missions, this game will keep you coming back for more.
The occasional dip in an action scene and exploring the beautiful city of New York makes it a hard one to miss out on the list for the best PS4 games for girls.
Tomb Raider: Shadow of the Tomb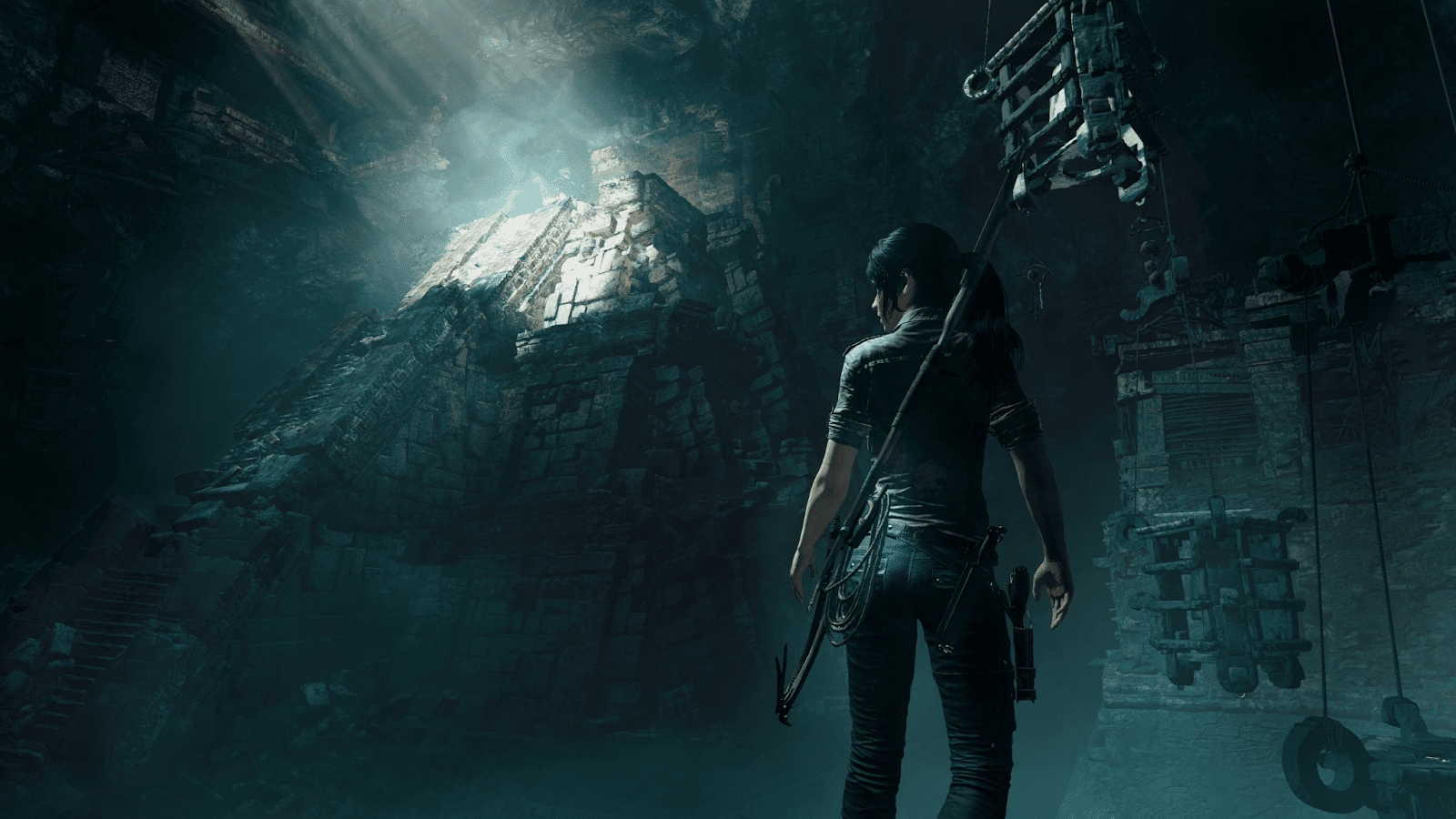 Game Type: RPG, Adventure/Shooter.
Available On: Xbox One, Windows, Mac, Google Stadia, PlayStation 4.
The new Tomb Raider game gives you a storyline and interactive gameplay unlike any of its previous versions. Developed by Eidos Montreal and released in 2018, the game has a kiss of horror with a progressive character development story.
Shadow of the Tomb also features interacting with other people and engaging in side missions for the first time! Though the idea is fantastic, the original storyline is too captivating to deviate from. It's as if you don't already have an unforgiving jungle to defeat and a stream of dark tombs!
Starting as the innocently humane girl that Lara is, her character must go through severe conditions to shape her into her destined fate. And as you progress through the games, you unlock new combat moves and weapons to make things interesting.
And since the game is Tomb Raider, that's what the main idea is about, raiding tombs. The map is a fantastic update where you are no longer restricted to some parts and functions. You discover a plethora of new abilities for Lara, and as fun as they are, they are tricky to master.
Lara being a popular hype among girls and boys alike makes it a must-have PS4 game for girls!
Hades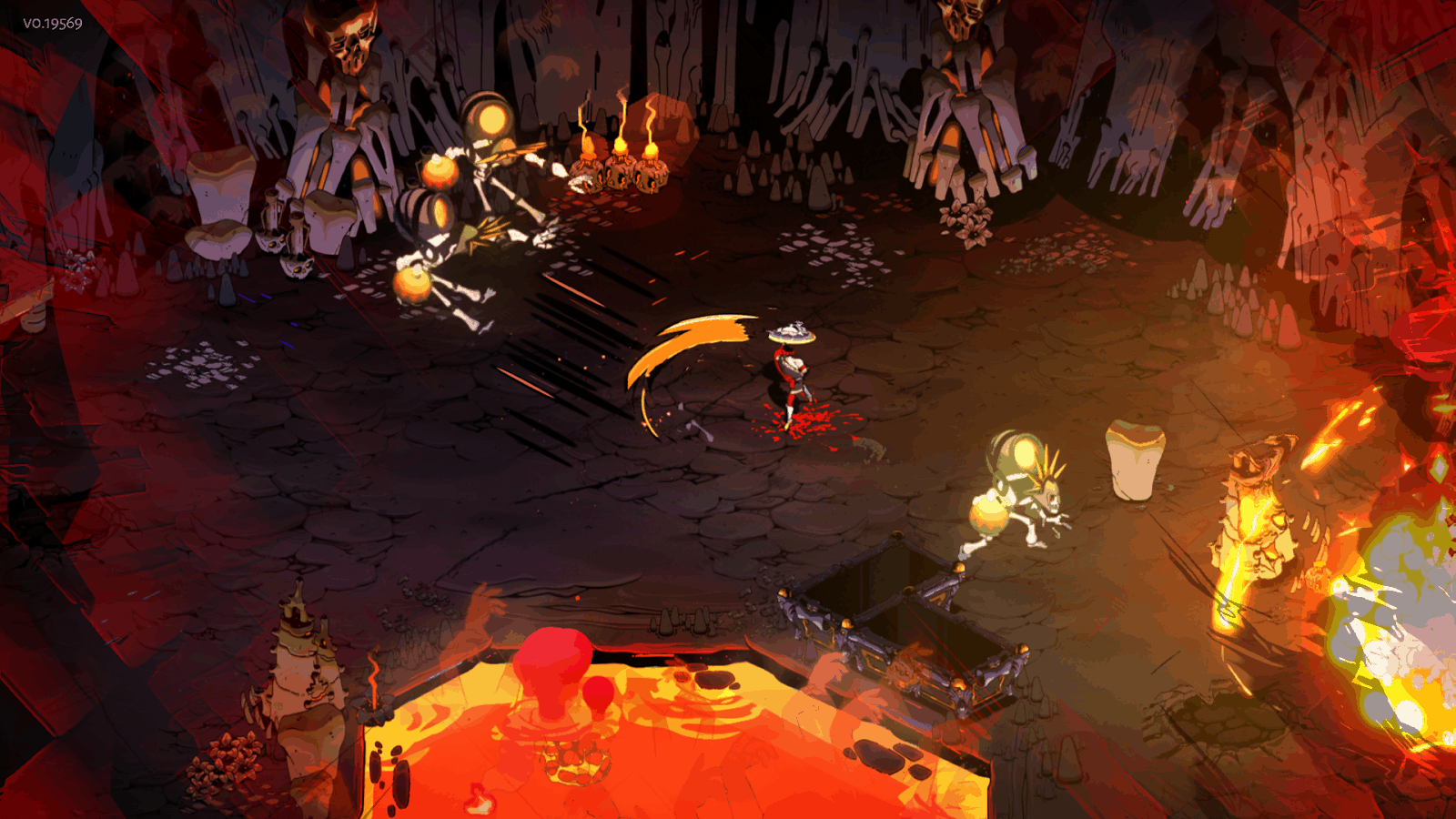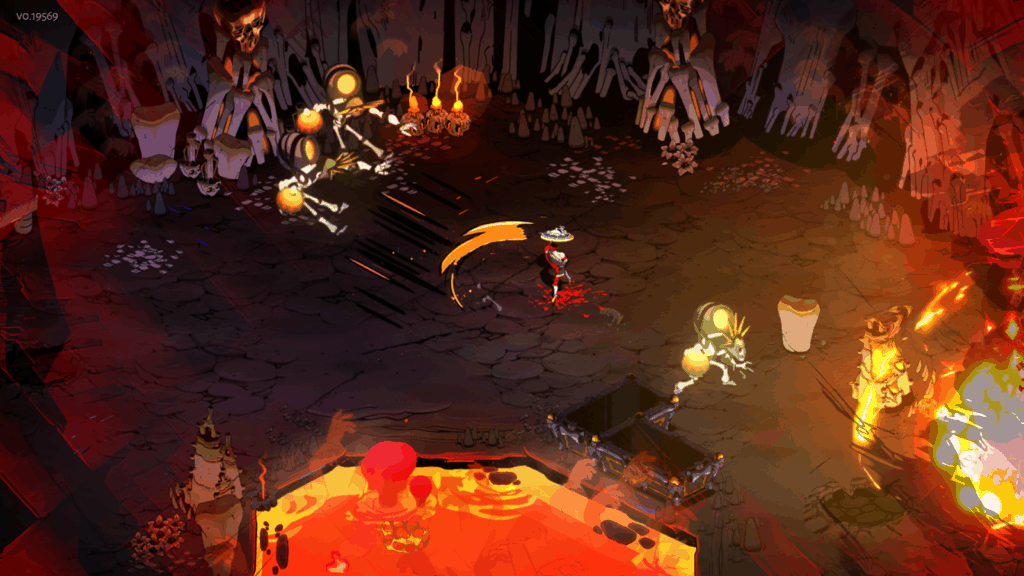 Game Type: TPP, Action-Adventure/Indie.
Available On: Windows, Mac, Nintendo Switch.
Hades is a remarkable revival of the ancient Greek mythical gods and quests. It is a masterpiece by Supergiant games that combines the best aspects of all its titles. Based on the treacherous underworld, you have to defy the god of the dead to make your escape.
Your character is a mythical price, which enables him to handle special powers and skills. Each time you defeat an enemy, your character grows stronger in the storyline. And if you didn't guess it by now, you get to meet all Olympians on your quest to escape hell. How awesome is that?
You can retrieve special abilities and Olympian weapons to help you out on your quest. But the primary mission is not all there is to this game. Hades involves hundreds of distinct storylines that unravel the dark secrets of the infamous family tree.
And on your every descent into the underworld, you encounter guardian bosses with a new surprise each time. The game involves as much of a story as it is bent upon action, gods, and mythical creatures.
And though it is not yet released for PS4, rumors suggest we soon will get to hear the big news. Read more about Hades gameplay overview and rumors you might be interested in our detailed article.
The Final Verdict
You've probably locked in on a few of the best PS4 games for girls by now and may understand why we chose to rank them in no specific order. Because at the end of the day, it's the adventure you choose to take, whether practical or virtual!
If you think we missed out on an epic game that belongs here on the list, don't panic. Your favorite game might beat all the games we've listed above! But we chose to rank them based on popularity, downloads, critic reviews, and general polls.