The PlayStation Portable was the first real console to challenge Nintendo's portable consoles, which had been dominating the market for a decade. With its long lifespan and revisions, it had a lot of titles that became legendary. The best PSP games, all of them would require an entire novel to be written if we were to tell their stories.
Popular series and single-hit games, there are tons of titles to consider as a potential best game. The numbers tell a certain story, and just like with the Pokemon games for Nintendo, Sony has its own franchises that sell better than others. Whether with a PSP emulator or with the actual device, the PSP exclusives should be experienced.
The following thirty games are some of the reasons why the PSP was such a success.
Grand Theft Auto: Liberty City Stories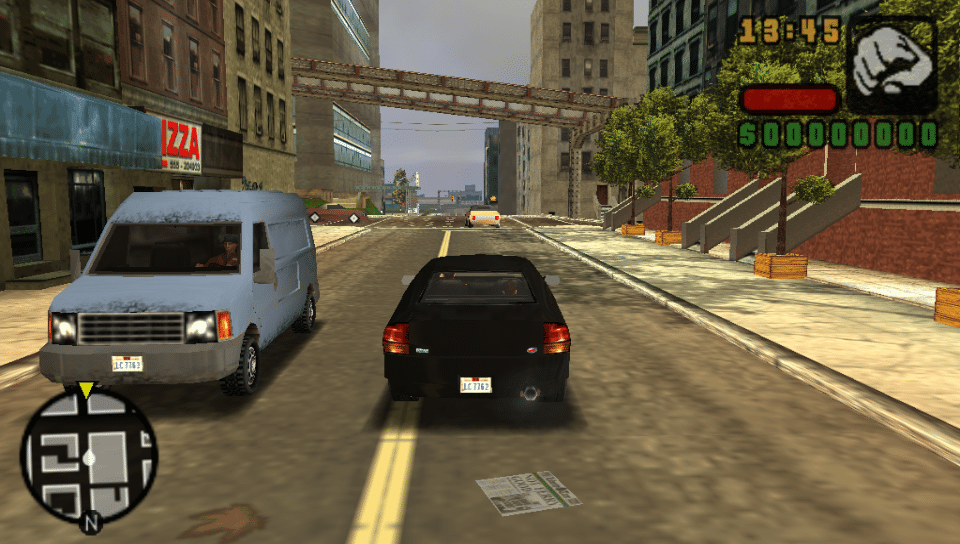 Release: 2005
Developer: Rockstar Leeds/Rockstar North
Publisher: Rockstar Games
The Grand Theft Auto franchise blew up with Grand Theft Auto III and its sequels, Vice City, and San Andreas. All three games sold very well and set up Rockstar for the next twenty years, at least. Liberty City Stories is set three years before the events of GTA III.
It tells the story of Antonio Cipriani, called Toni most of the time, as he makes his way through the criminal world, climbing the mafia ladder. The plot is great and the gameplay is what you expect from Rockstar after they already made hit games.
Grand Theft Auto: Vice City Stories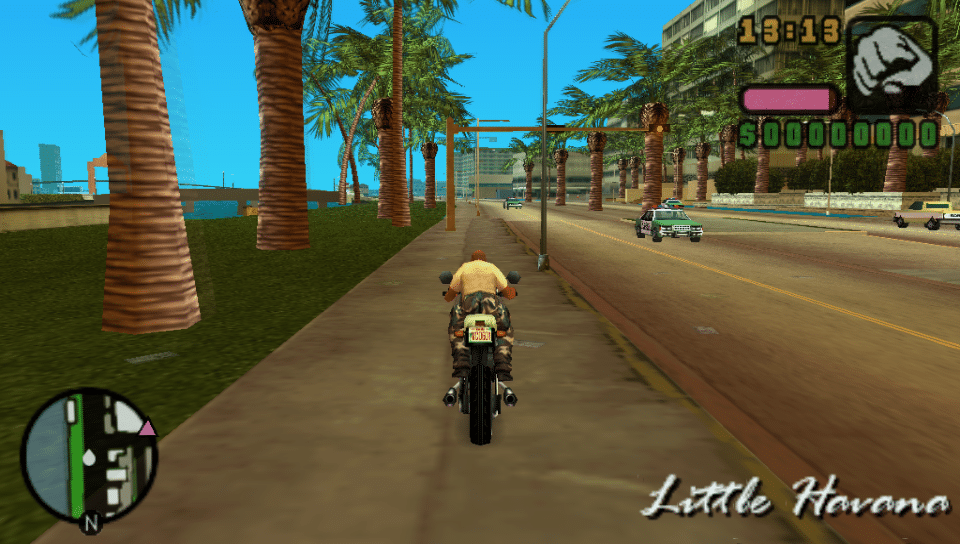 Release: 2006
Developer: Rockstar Leeds/Rockstar North
Publisher: Rockstar Games
Ah, Vice City, Ocean Boulevard, payphones, fast cars, and neon lights, what more could you want? There is that glorious 80s soundtrack, not to mention a world people were already enamored with. Set two years before the events of Vice City, it tells the story of Victor Vance.
Yes, Victor is Lance's brother. He starts off as a corporal who quickly gets thrown into a rather vicious and violent world. There are various improvements over the previous Stories title, but notably, compared to the original Vice City, the protagonist can actually swim!
Monster Hunter Portable 3rd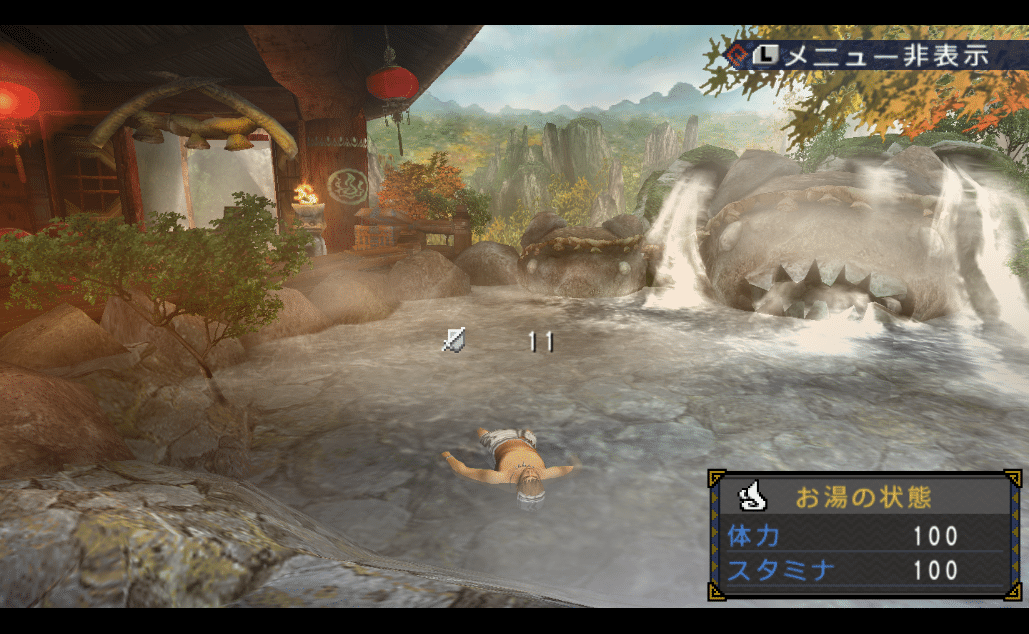 Release: 2010
Developer: Capcom
Publisher: Capcom
The Monster Hunter franchise made some of the best PSP games of all time. They are very popular and this is the third handheld edition of the series, following Freedom and Freedom Unite. The game is very self-explanatory if you look at the title.
You start off in the village of Yukomo. You are sent there by the monster hunter guild, to do what the title suggests. The game adapts the story from Monster Hunter 3, released for the Nintendo Wii. It changes some things and adds new content, but is rather similar in approach.
Gran Turismo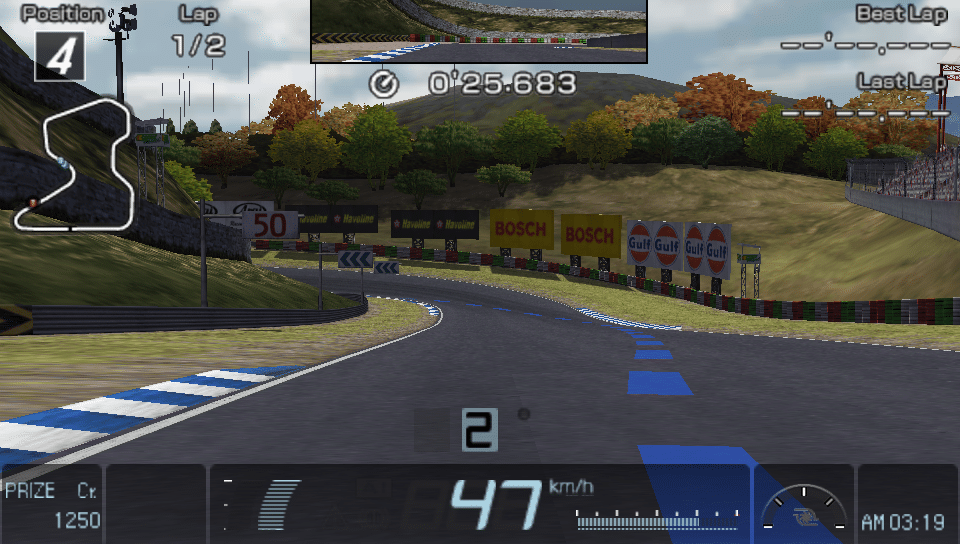 Release: 2009
Developer: Polyphony Digital
Publisher: Sony Computer Entertainment
Gran Turismo is another popular Sony franchise, with many games in the series that sold very well. This version, released in 2009, is known by many names, such as Gran Turismo 5 mobile, or 4.5. It is a racing game with cars based on actual vehicles.
There are 833 cars in the game, closely modeled after their actual representatives. With 45 tracks and 27 available in reverse, the total number of tracks amounts to 72. The game is open-ended and that means challenges and lots of content to be unlocked.
Monster Hunter Freedom Unite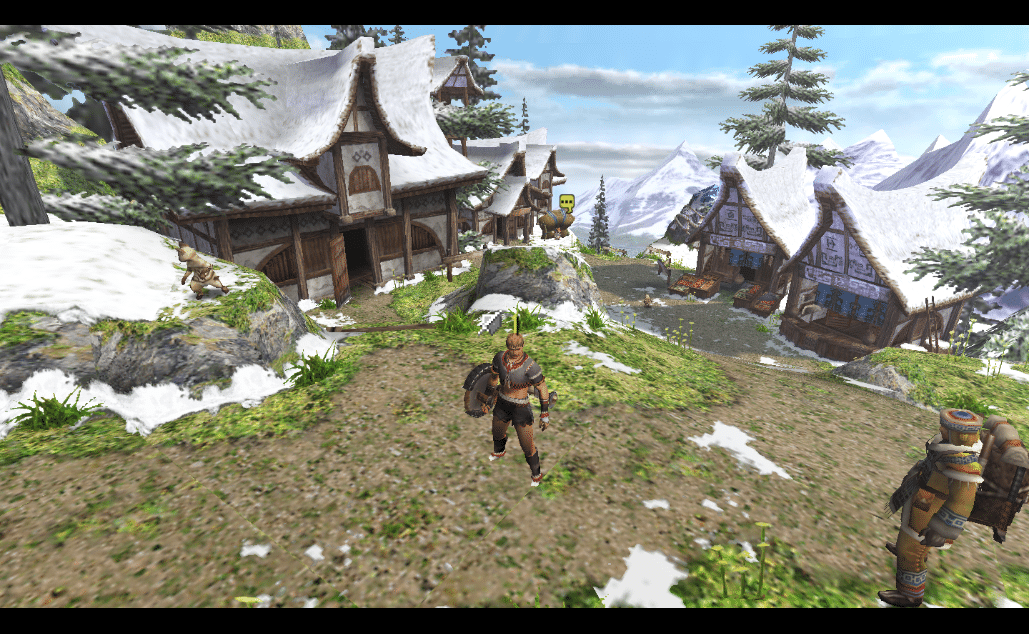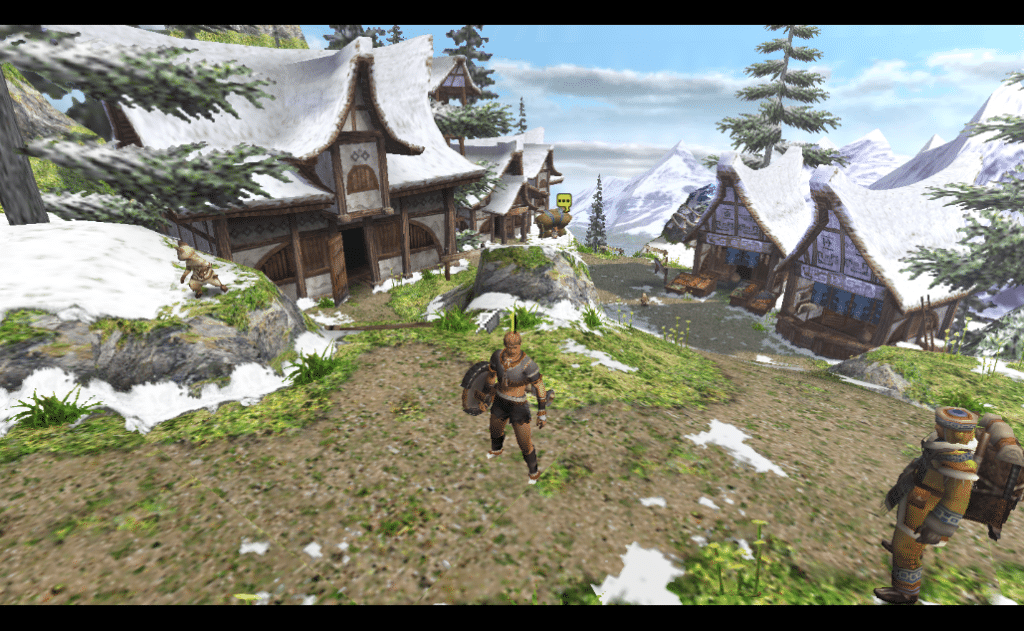 Release: 2008
Developer: Capcom
Publisher: Capcom
Another game in the MH franchise makes the list, this time the second Freedom title, which goes by Freedom 2 or Freedom Unite, its expanded version. The game takes you to another village where the Village Elder gives you quests.
The Unite version expands on the original title, adding new monsters and new, rarity level 9 and 10 weapons and armor. These are necessary to tackle new epic monster quests, and even so, the regular ones often contain two boss-level monsters.
Ratchet & Clank: Size Matters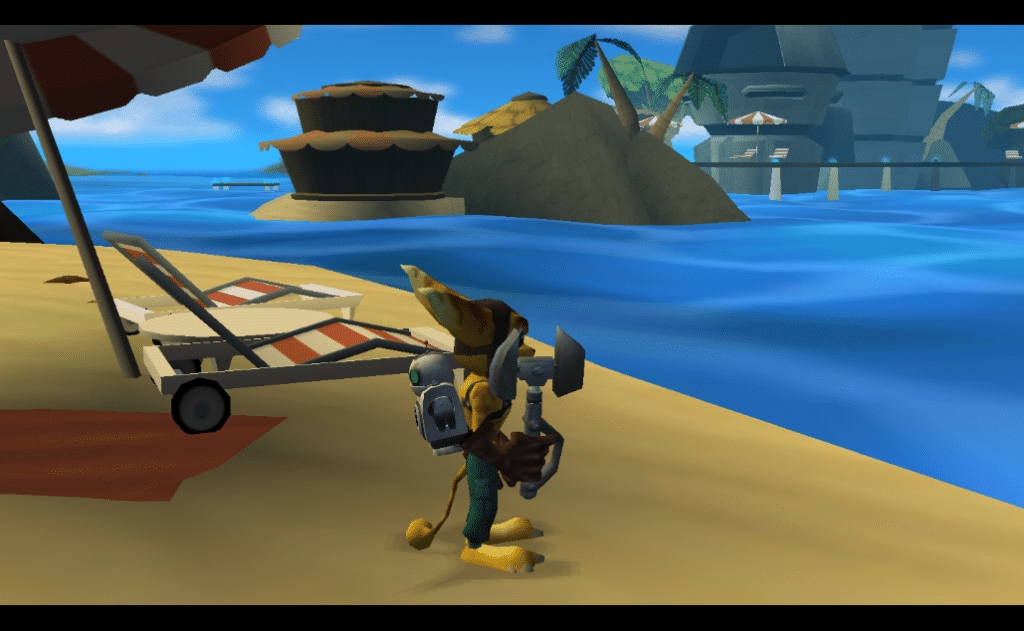 Release: 2007
Developer: High Impact Games
Publisher: Sony Computer Entertainment
Ratchet & Clank are examples of another great franchise that sells well on Sony devices. This game is a spinoff of the existing franchise. As a platformer in a 3D world, it features lots of action and interesting challenges, as well as a compelling story.
The titular characters are on vacation on Pokitaru, where they meet a girl named Luna who is shortly after kidnapped by robots. They go to her rescue, learning of a terrible plot along the way. This is one of the best PSP games and a definite must-play.
God of War: Chains of Olympus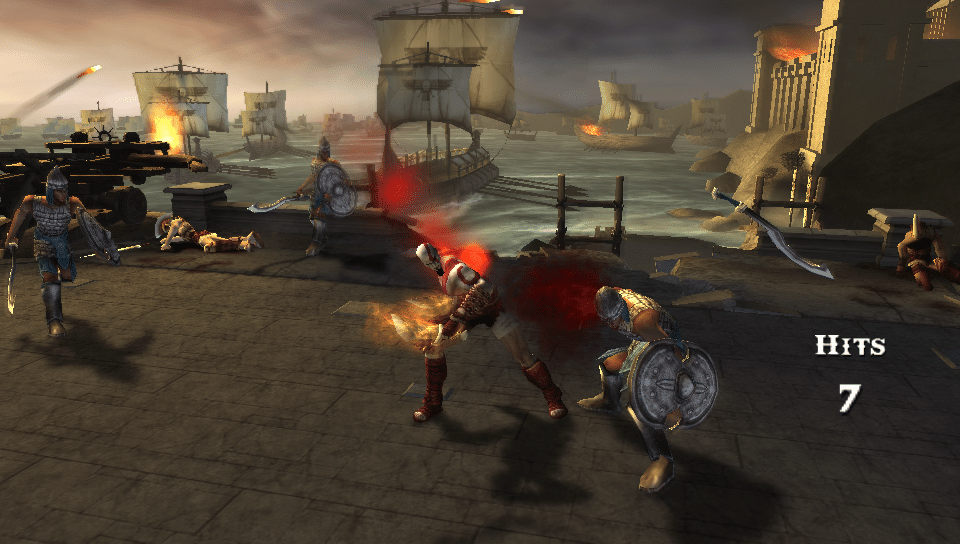 Release: 2008
Developer: Ready at Dawn
Publisher: Sony Computer Entertainment/Capcom
The God of War franchise is another masterpiece that is often released for Sony devices only. It doesn't help those not owning Sony consoles that the gameplay is really good, not just the story. This title follows Kratos as he navigates another war and potential catastrophe.
Kratos is a spartan who served Ares but now serves other Olympian gods. Kratos uses his iconic Blades of Chaos, which are blades tied to chains, anchored at Kratos' wrists. They can be used offensively and defensively for devastating combos.
Crisis Core: Final Fantasy VII
Release: 2007
Developer: Square Enix
Publisher: Square Enix
Final Fantasy VII was one of the most popular Final Fantasy games, released for the PlayStation 1. This is one of the many games that tell stories revolving around FF VII, set seven years before the events of that game.
We follow a SOLDIER named Zack Fair, who goes on a search to find a missing SOLDIER, as well as his own mentor. As an action RPG, real-time combat is implemented, different from previous FF titles. It is one of the best PSP games and a great FF title.
Daxter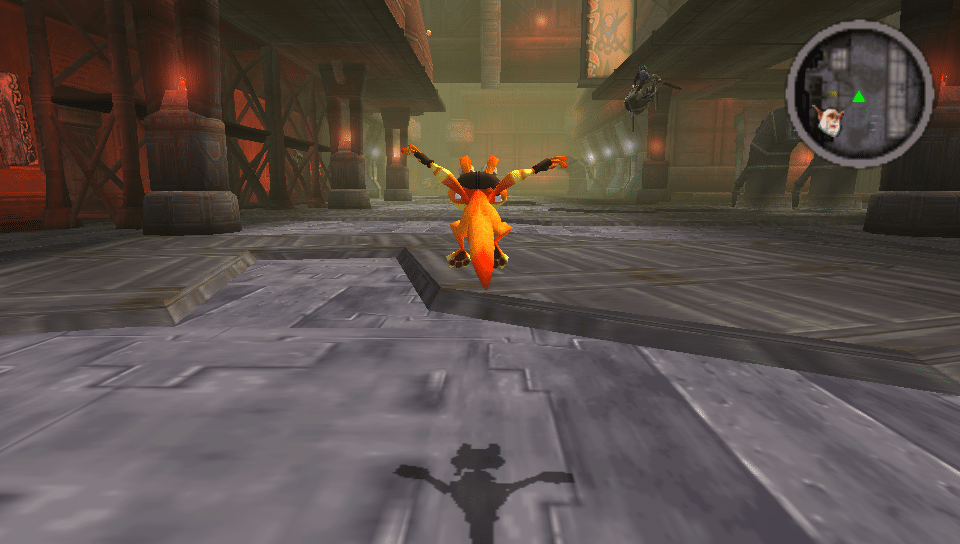 Release: 2006
Developer: Ready at Dawn
Publisher: Sony Computer Entertainment
Daxter is a spinoff, based on the Jak & Daxter series of games. This game follows Daxter as Jak is missing and he has to find him. He is a bug exterminator, using various tools such as a swatter, spray, and projectiles.
It is a 3D platformer with action elements, so expect fun and challenges on the road to find Jak. There are easter egg dream sequences that can be unlocked, based on popular movies such as The Matrix, Lord of the Rings, and Raiders of the Lost Ark.
Tekken: Dark Resurrection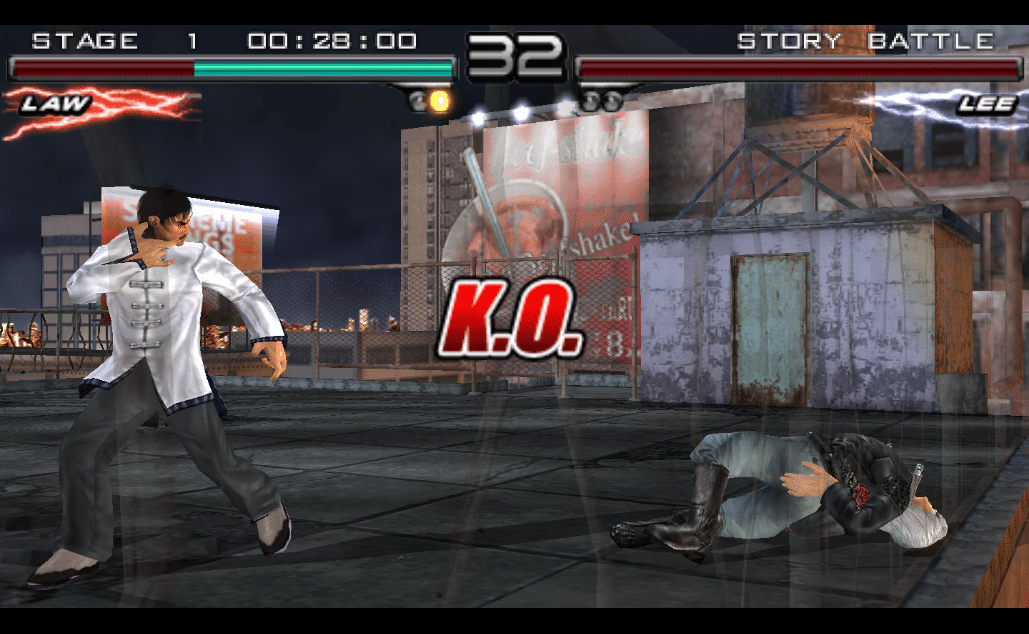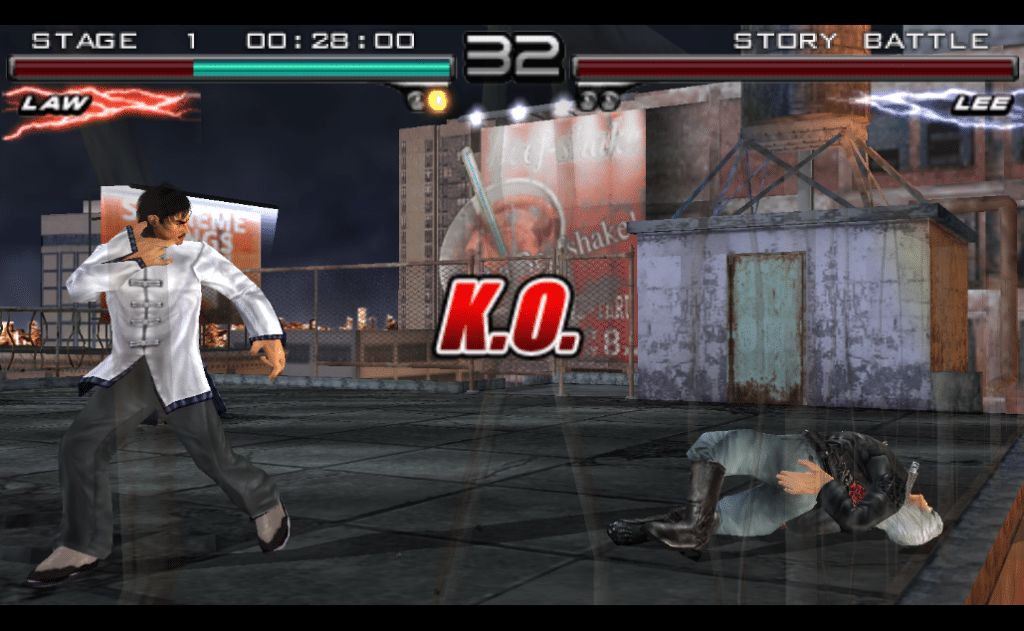 Release: 2006
Developer: 8ing
Publisher: Namco
Tekken is a familiar franchise for those who like fighting games. Dark Resurrection is an update to Tekken 5, one released for the PSP and PSN. It is a standalone game, with added characters, and new fighting modes, and the rest is pretty much the same.
The game itself was praised well, though at the time, users were critical of it not being released for home consoles, even though it was playable on the PS3 later. The PSP version ran at 60 fps while fighting, reverting to 30 in menus and other non-battle scenes.
Metal Gear Solid: Peace Walker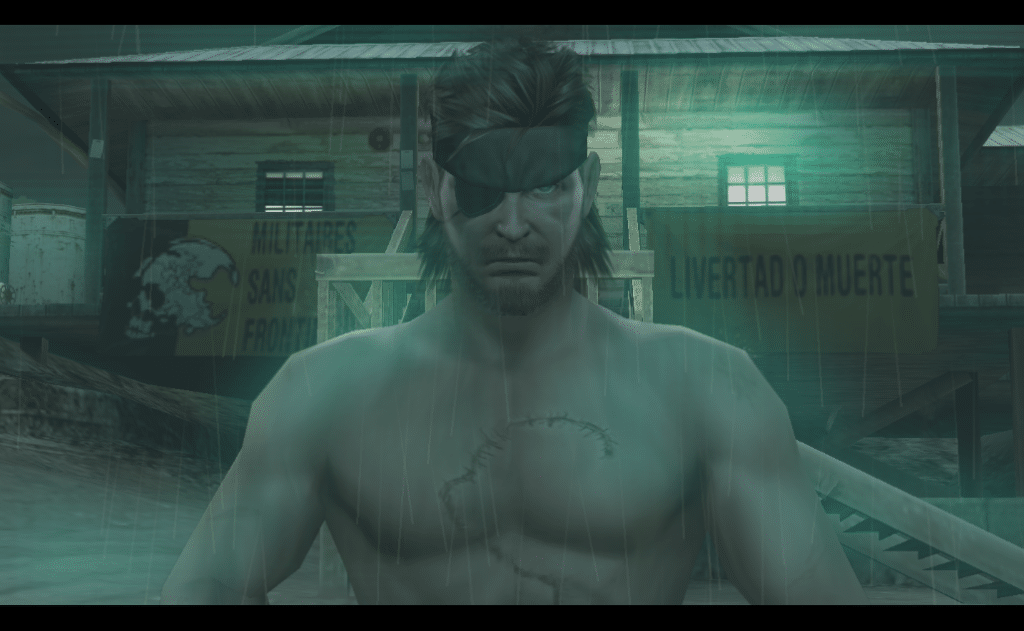 Release: 2010
Developer: Kojima Productions
Publisher: Konami
Peace Walker is one of the most popular Metal Gear Solid games, taking place in the past, when the Big Boss, or Snake, was younger. It is a stealth game, focusing on infiltration and avoiding combat.
Snake changes locations in this game, wherever the missions take him. The missions are the only way to advance the story. The plot is important and as with most Kojima games, they are worth the time. This is considered one of the best PSP games.
Dissidia Final Fantasy
Release: 2008
Developer: Square Enix
Publisher: Square Enix
Dissidia Final Fantasy is a project that was made for the 20th anniversary of the franchise. It features heroes from the previous titles, with their respective stories told while they face the forces of Chaos.
It is an action RPG, but the combat is played out as a fighting game, which is new to the FF series. Dissidia Final Fantasy is in 3D and has interesting ways of approaching combat. The goal is to defeat each opponent as they are presented to you.
Midnight Club 3: Dub Edition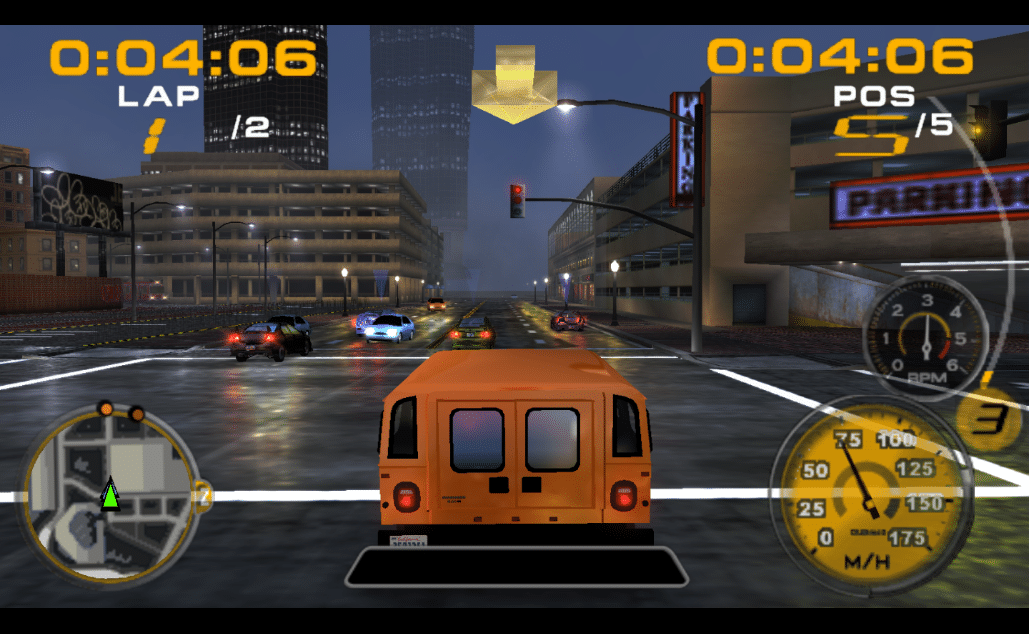 Release: 2005
Developer: Rockstar San Diego
Publisher: Rockstar Games
Midnight Club 3 is the third game in the Midnight Club series, a racing series. The game focuses on the feeling of speed and racing, rather than realistic physics. The cars featured in the game are modeled and named after real vehicles.
The Dub Edition is a pairing of Midnight Club with DUB magazine, a custom car magazine. This is the first game in the series that allows performance and visual vehicle modding. It is an open-ended game, so racing is the primary goal.
Need for Speed: Most Wanted 5-1-0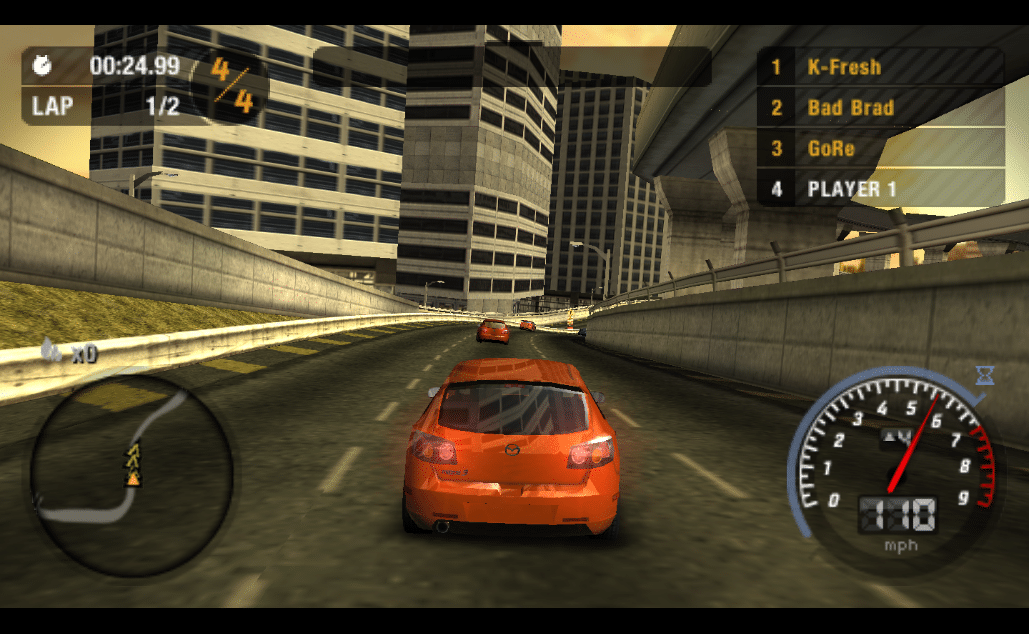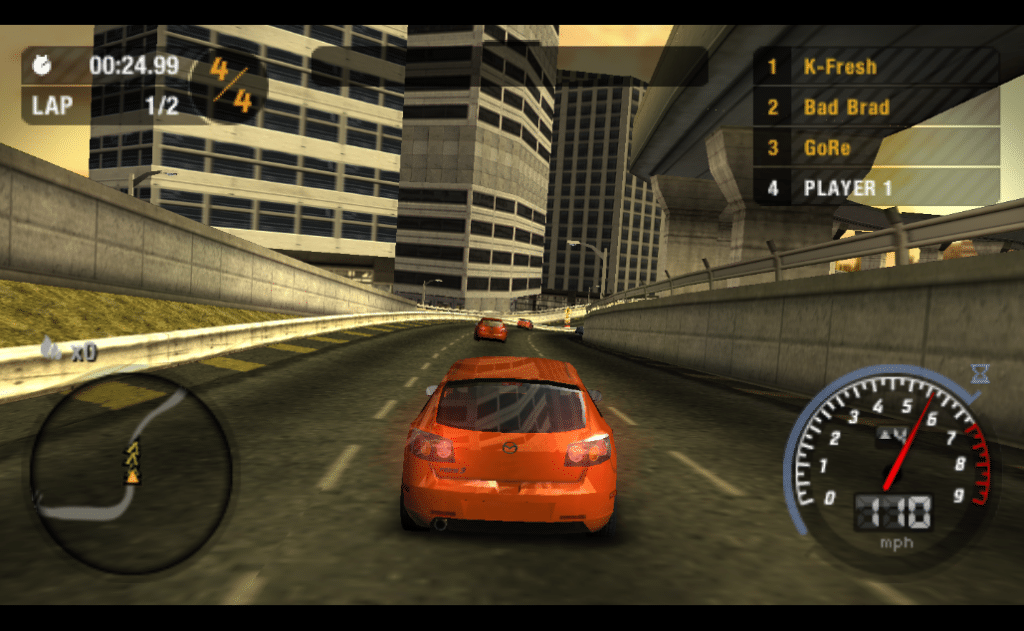 Release: 2005
Developer: EA Black Box/EA Canada
Publisher: Electronic Arts
Most Wanted is one of the most popular games in the NFS franchise, not to mention one of the best ones. Released in 2005, it features a great story of sabotage and to an extent, revenge, while dodging the persistent hand of the law.
5-1-0 is the police code for street racing and the PSP version has a lot of content cut from the game, such as the main story and free roam. You can challenge the Blacklist racers, race in career mode, or simply race for the fun of it.
Monster Hunter Freedom
Release: 2005
Developer: Capcom Production Studio 1
Publisher: Capcom
The first Monster Hunter Freedom game, it made some changes to the series, the most notable ones being the G hunts. Those would be more dangerous hunts with better rewards, but much tougher monsters.
As with most Monster Hunter games, your goal is to hunt monsters and level up, whether offline or online. The higher the rank of the monster, the better the rewards are, but the tougher the challenge is. This is one of the best PSP games, although many might argue otherwise.
Kingdom Hearts Birth by Sleep
Release: 2010
Developer: Square Enix
Publisher: Square Enix
Kingdom Hearts is a great combination of new characters and existing Disney ones, in an action RPG game that features lots of fighting. The game is based around three characters, Terra, Ventus, and Aqua.
You can play the three scenarios in any order, but the recommended one is the one above, as the director intended for those who wanted to understand the story better. As a typical Kingdom Hearts game, you navigate Disney settings from popular animated movies.
Star Wars: Battlefront II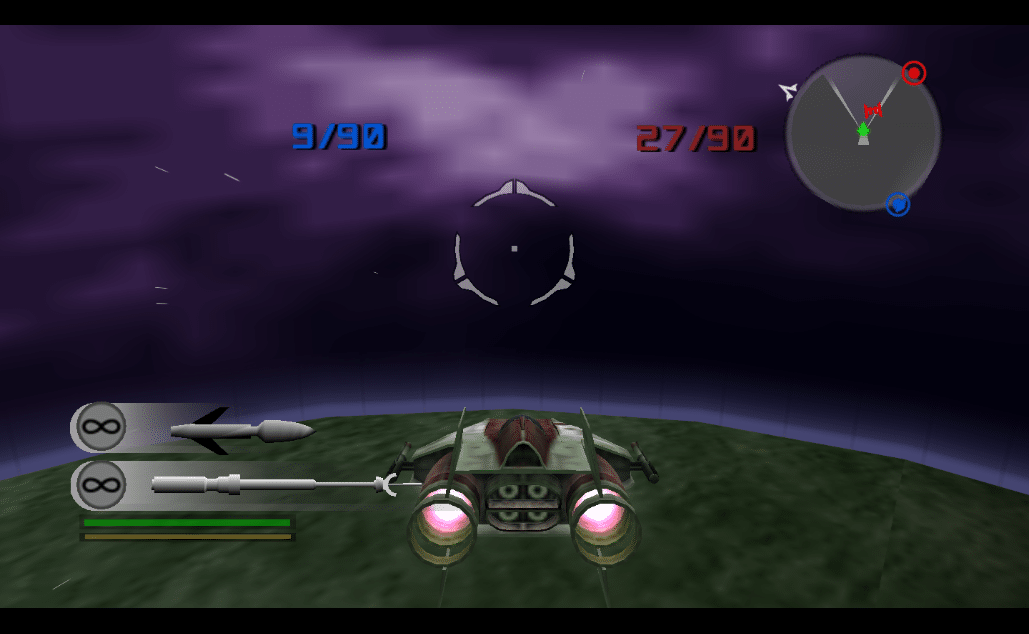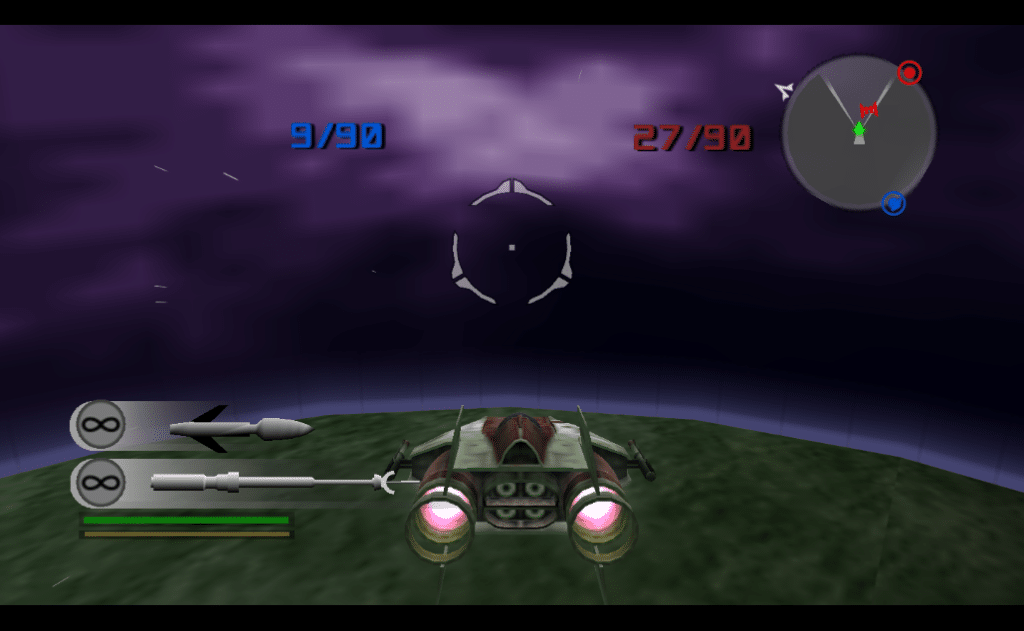 Release: 2005
Developer: Pandemic Studios
Publisher: LucasArts
Star Wars is beyond a doubt one of the most popular franchises on the planet. Star Wars games are always expected and this one delivered content that people wanted. Battlefront is partly an FPS or a TPS game, depending on the part of the game.
This title starts from the Battle of Geonosis which is at the start of Clone Wars and ends with the Battle of Hoth, which is in Empire Strikes Back. The story is told by an unknown clone in the 501st Legion. It is definitely one of the best PSP games.
God of War: Ghost of Sparta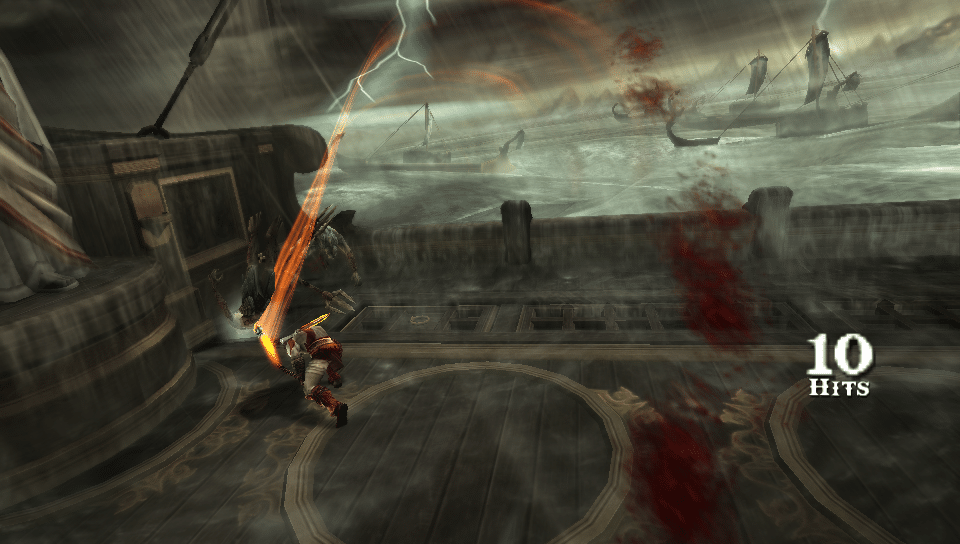 Release: 2010
Developer: Ready at Dawn
Publisher: Sony Computer Entertainment
Kratos is back, and this time, with a vengeance. He learns that he has a brother, Deimos and that he might be alive. Knowing this, he embarks on quite a hack-and-slash journey, to find his lost brother.
What happens in the story is for you to discover. Know that the game is full of action and lots of betrayal and revenge. The gods love drama and most of the time, Kratos is at the center of it. This is one of the top PSP games, with lots of fast-paced action.
Gods Eater Burst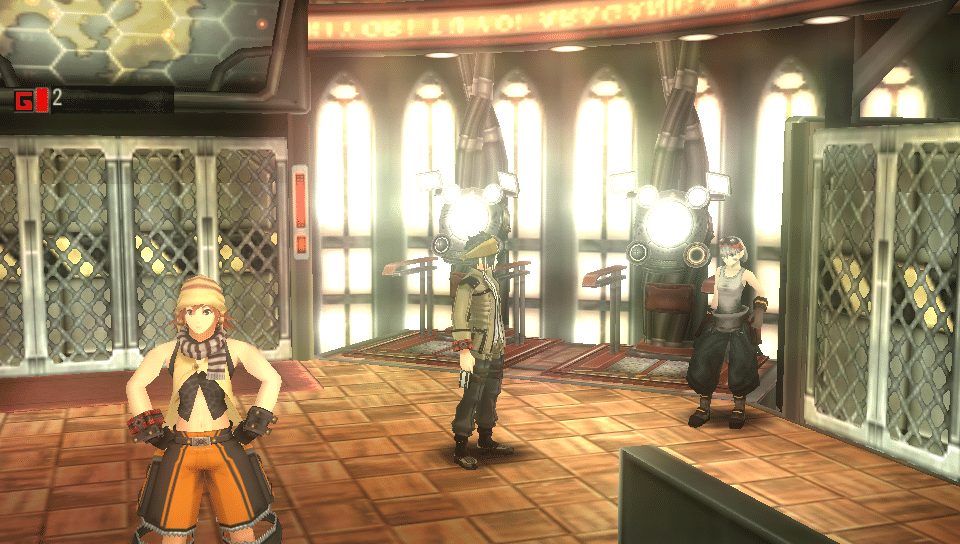 Release: 2010
Developer: Shift
Publisher: Bandai Namco Entertainment/D3 Publisher
God Eater is an action RPG that is set in its own world. Gods Eater Burst is an enhanced version of the same game, with new mechanics and some new content. It features 3D action with RPG elements.
You take the role of a young God Eater, a person with powers that are used to fight Aragami, which translates to violent god. You use a weapon that can transform into other weapons, melee or ranged. It is a unique franchise, worth checking out.
Hot Shots Golf: Open Tee
Release: 2004
Developer: Clap Hanz
Publisher: Sony Computer Entertainment
Nothing beats a relaxing game of golf, unless your ball ends up in a trap, multiple times. Hot Shots Golf is also known as Everybody's Golf, in all regions except North America.
It is a simple golf game that focuses on arcade-like gameplay and entertainment, rather than golf physics and realism. All the characters and courses are fictional.
Wipeout Pure
Release: 2005
Developer: Studio Liverpool
Publisher: Sony Computer Entertainment
The Wipeout series is known for its futuristic racing and use of weapons and shields. In a futuristic world, this time in 2197, you race in the FX300 anti-gravity league.
You take control of a racing ship owned by a racing corporation. Each ship has its own benefits and flaws. It is one of the best PSP games and an exclusive release for the handheld.
WWE SmackDown vs. Raw 2011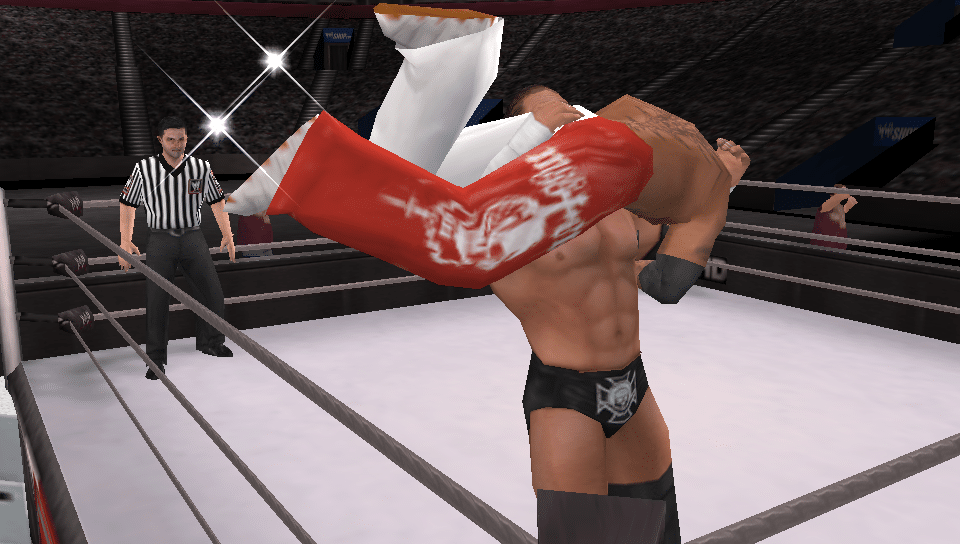 Release: 2010
Developer: Yuke's
Publisher: THQ
Wrestling was very popular at the time and even today. Wrestling games did well on the PSP and this one has all the legendary wrestlers from the period, including the living meme, John Cena, as well as Batista, Triple H, Rey Mysterio, The Undertaker, and more.
You can play a single match, or have a career. There are matches with weapons, not to mention the WWE Universe mode. As you play matches, random cutscenes may occur, creating drama, rivalries, alliances, and everything you can see in actual wrestling.
Tekken 6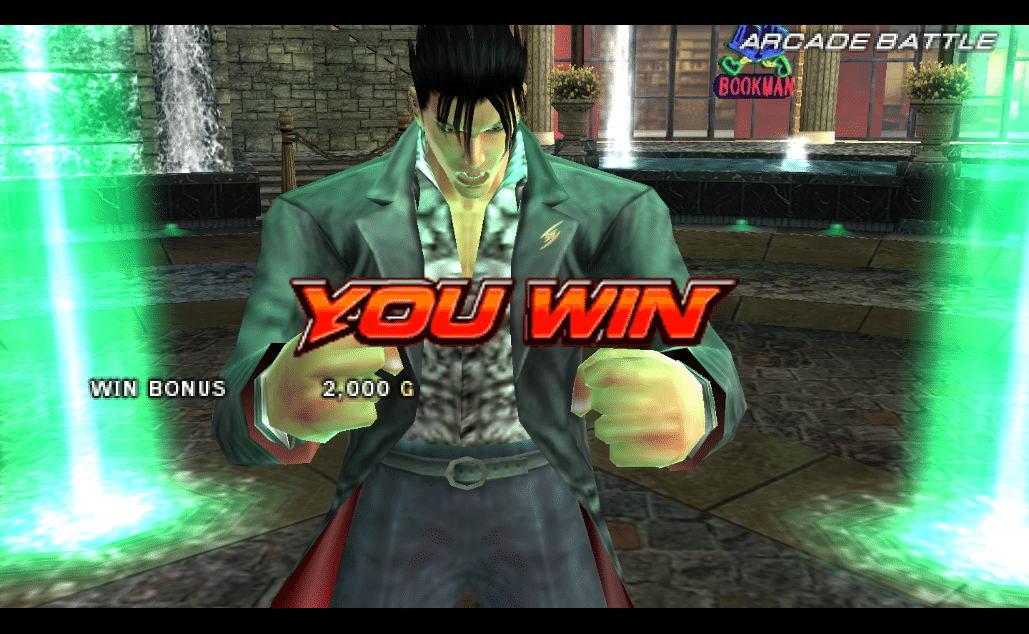 Release: 2007/2009
Developer: Namco Bandai Games
Publisher: Namco Bandai Games
Tekken 6 was released the same year as Dark Resurrection, outshining the game because of its more widespread release. Fans focused on 6 rather than the fact that Dark Resurrection wasn't available everywhere.
The story revolves around Jin Kazama fighting his father Kazuya Mishima, or rather, their corporations battling. The gameplay has new moves, notably the bound system, which stuns opponents after a successful juggle combo.
Grand Theft Auto: Chinatown Wars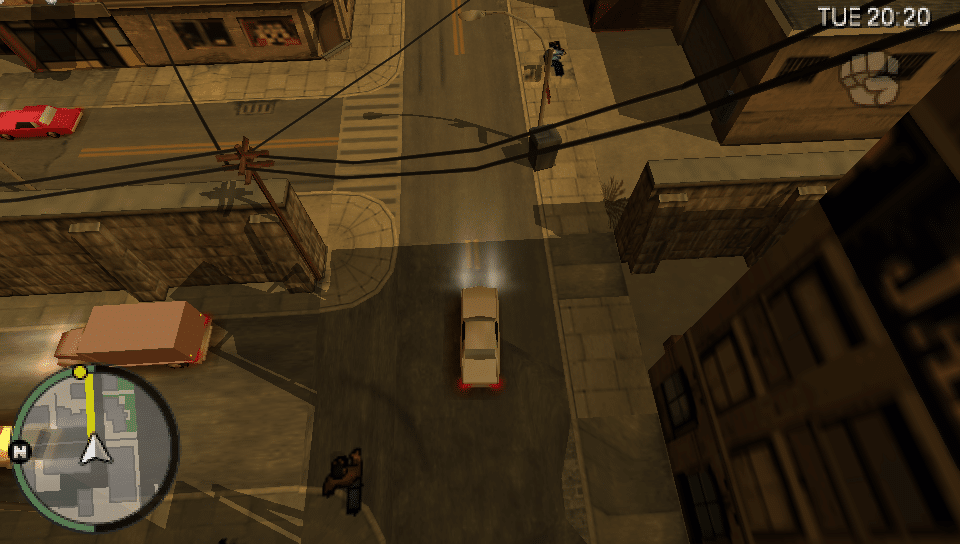 Release: 2009
Developer: Rockstar Leeds/Rockstar North
Publisher: Rockstar Games
Grand Theft Auto has many titles in the series and Chinatown Wars gives us a sample of what it was like to play the first two GTA titles, but modernized.
The PSP version has better graphics and more quests compared to the Nintendo DS version. It is one of the best PSP games and a must-play for GTA fans.
Assassin's Creed: Bloodlines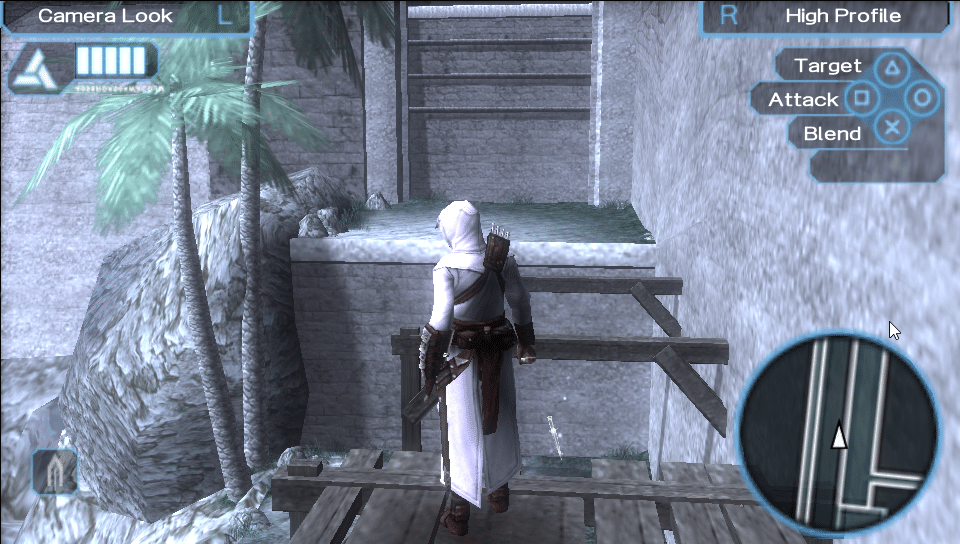 Release: 2009
Developer: Griptonite Games
Publisher: Ubisoft
Bloodlines follows up on the original Assassin's Creed game, with Altair going after the remaining Templars, to Cyprus of all places. He has a companion in tow, Templar Maria Thorpe.
The game plays like a simplified Assassin's Creed title, because of the limitations of the console. Other than the main plot, it follows the evolving relationship between Altair and Maria.
Ben 10 Ultimate Alien: Cosmic Destruction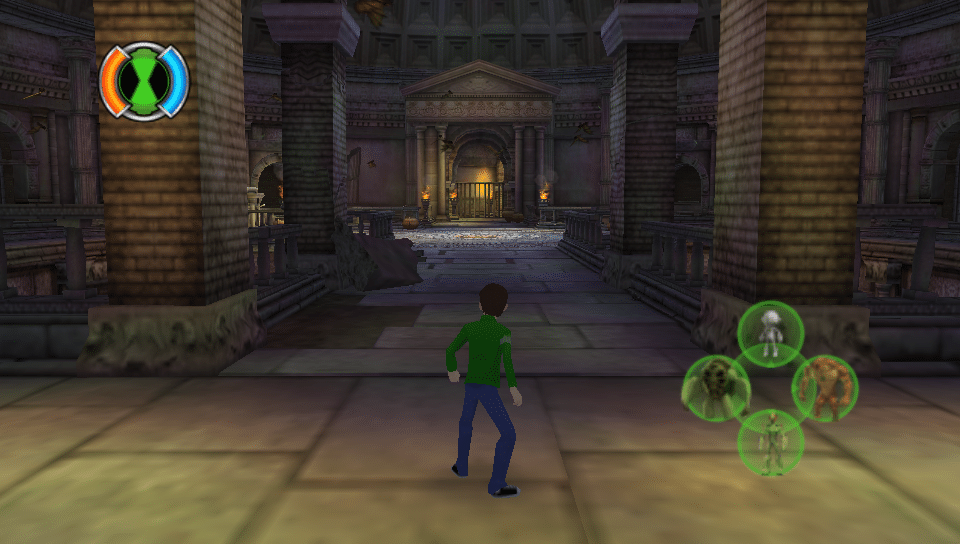 Release: 2010
Developer: Papaya Studio
Publisher: D3 Publisher
This is the fifth game in the Ben 10 Ultimate Alien series. It follows Ben 10 on his adventures as he fights to stop another apocalypse. There are sixteen playable aliens in this title.
It was released for almost all platforms at the time and despite various criticism from the press, the fans enjoyed the game, especially the transformation mechanics, the best at the time.
Prince of Persia: Revelations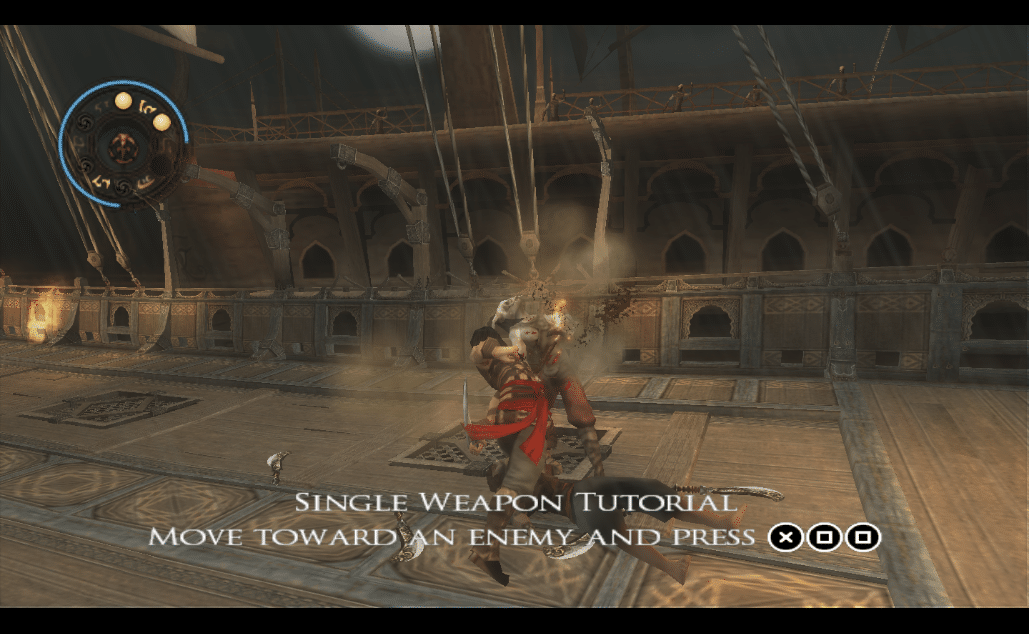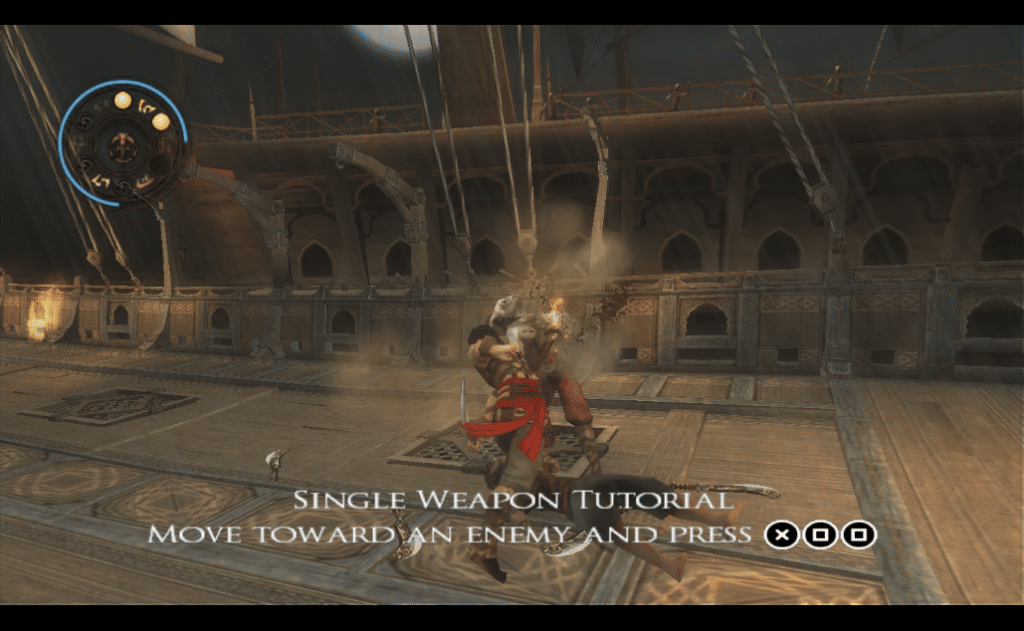 Release: 2004/2005
Developer: Ubisoft Montreal/Pipeworks Software
Publisher: Ubisoft
There was a trend of releasing games that had a different name. Revelations are actually Warrior Within, a very popular Prince of Persia game. It is a part of a tetralogy, Sands of Time, Warrior Within, The Two Thrones, and a filler game, Forgotten Sands.
Warrior Within expands on Sands of Time, adding more combat moves and a non-linear world for you to explore. As he attempts to find a way to get the Dahaka off his back, he must also face vast challenges from puzzles to enemies standing in his way.
Spider-Man 3
Release: 2007
Developer: Treyarch/Beenox/Vicarious Visions
Publisher: Activision
Spider-Man 3 follows the eponymous movie's plot from 2007. The game follows Peter Parker as he battles bad guys but eventually ends up with a black suit.
With new powers and new problems, Spider-Man has even more challenges to face. This is one of the best PSP games, an open-world game where you choose which quest to take.
Naruto Shippuden: Ultimate Ninja Impact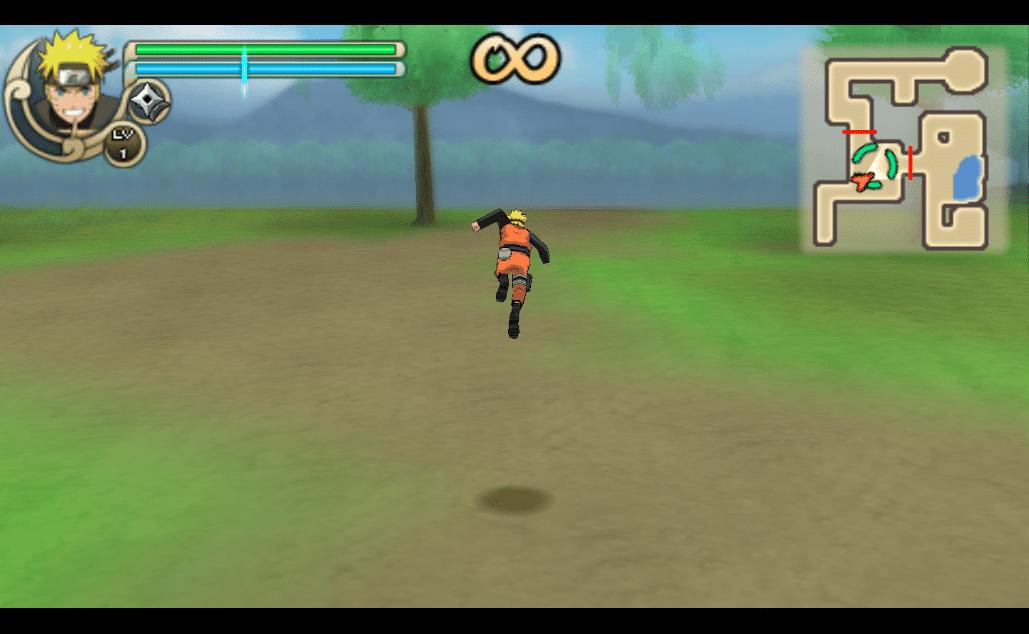 Release: 2011
Developer: CyberConnect2/Racjin
Publisher: Bandai Namco Games
This is the sixth and last Naruto title for the PSP because it was discontinued due to the PlayStation Vita being released. It is a 3D action-adventure game, following the Kazekage Rescue timeline up to the Five Kage Summit one.
There is everything from twenty six playable characters, up to bosses and fast-paced combat. It is a great title overall and one of the best PSP games to have been released. There are many innovations that build upon the previous Ultimate Ninja titles.
Mortal Kombat: Unchained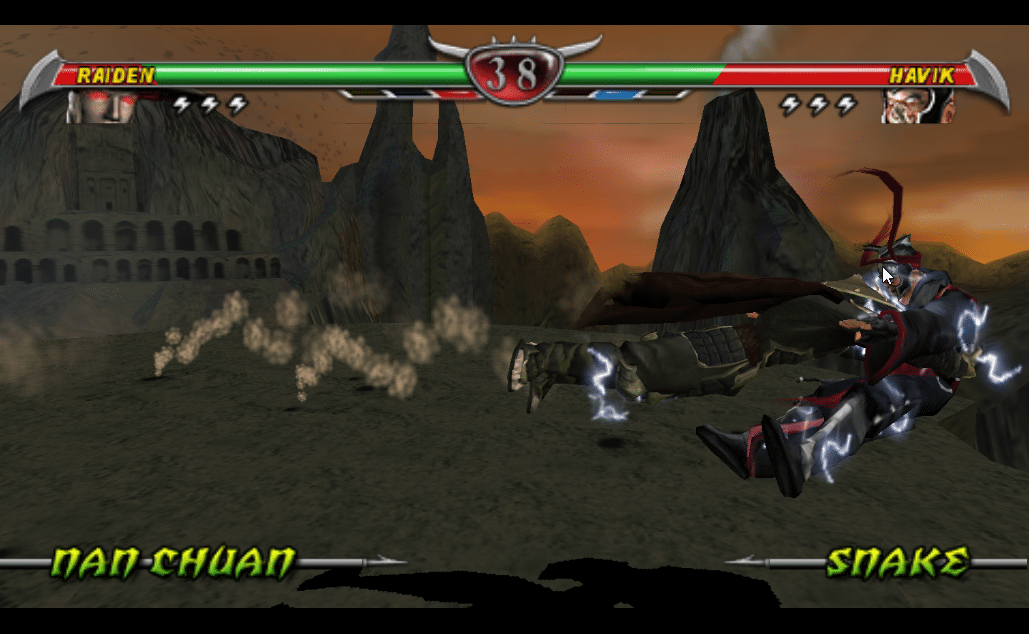 Release: 2004/2006
Developer: Midway Games/Just Games Interactive
Publisher: Midway Games
This is Mortal Kombat: Deception, but named Unchained because it was for a portable device and was cable-free. Unchained adds four more characters none of which are present in any other version of the game.
The default Deception locked characters are unlocked in this version. There is an exclusive endurance mode, where you battle an endless stream of opponents. Midway helped Just Games to optimize the game, which is why it runs great online and offline.
Conclusion
The PlayStation Portable has a ton of great games, but these thirty stand out. While you could argue that every game you like is one of the best PSP games, the list would be endless that way. Most of these games can be played with a PSP emulator.
The PlayStation Plus Premium plan has a Classics Catalog of games which will have some of the PSP titles on this list, as well as titles from the PS1, 2, and 3. Regardless of how you choose to play, the way to start your PSP deep dive is with these games.