Want to take out some aggression on your friends and not get a wanted level in real life? Try out the best Roblox Battle games and take the fight to the virtual game world. These games are all about beating your opponents to a pulp. What you use to do this depends on you. Want to use your fists? You can. Want to use a gun? Sure, that's also great. 
The best Roblox Battle games are made for competing. Take your enemies out one way or another and come out on top. Some games offer you the opportunity to go online and beat up other players. Some are all about fighting AI-controlled enemies. Battles and fights are the common elements in all the games here.
Super Power Fighting Simulator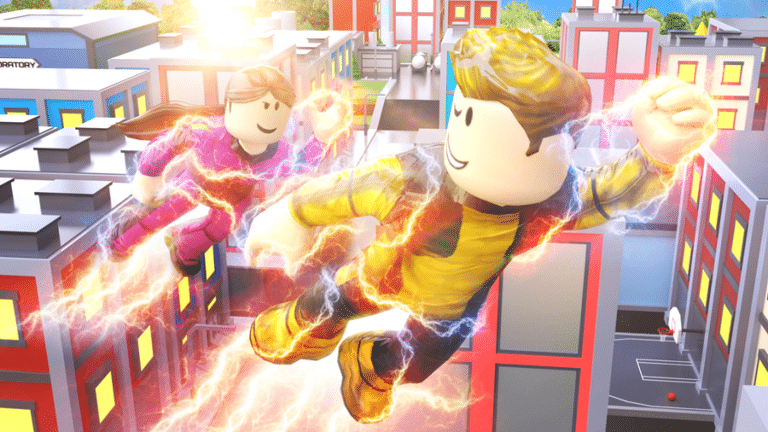 Super Power Fighting Simulator is one of the oldest games on the list but it is still getting great updates from the developers. The folks behind the game are continuously making the game a better place to battle. You use transformations to get superpower abilities in the game while using skills to get an advantage in gameplay. It would be on our best superhero games list if it were a stand-alone title.
If you are a fan of superhero games and fighting with them, Super Power Fighting Simulator is the best game for you. The fact that it is one of the most popular games on the list makes it an easy recommendation. The game is always populated with players to fight so no matter when you play, you'll have a lot of people to beat. The levels are designed with superheroes in mind, so you'll have plenty of space to move around them.
Combat Warriors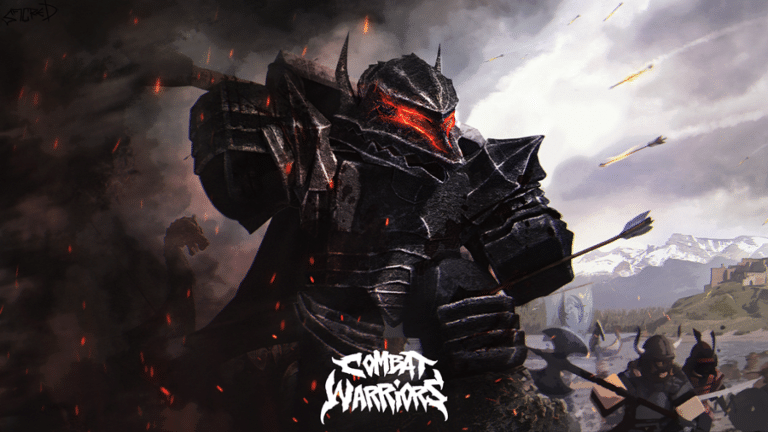 Combat Warriors is one of the best Roblox battle games when it comes to PVP. There are a ton of weapons for you to choose and they can be upgraded to deal more damage to your enemies. Combat Warriors focuses more on melee combat and has an excellent parry system in place. If you like Dark Souls or Elden Ring, you'll be right at home with Combat Warriors.
The game is a battle royale where everyone is gunning (swording) for the top spot. You equip your tools of destruction and go slash at enemies in a battle to the death. The developers also have daily missions and objectives that reward you with bonuses once completed. Combat Warriors is one of the best Roblox fighting games if you are into fighting other players online. It's highly competitive and rewarding.
Pilfering Pirates
Pilfering Pirates is an online multiplayer game that has 4 ships fighting against each other. We've seen similar game modes in other popular games like Garry's Mod on PC. The ship-based battles are very popular among gamers and for good reason. The matches can last from a minute to half an hour depending on the skill of everyone involved.
The main goal of Pilfering Pirates is to destroy other ships with onboard cannons or hand-to-hand combat. If you are skilled enough, you can end the game fast and come out on top. Unique mechanics combined with a simple look makes it run great on both PC/consoles and smartphones. If you are into naval combat, Pilfering Pirates is one of the best Roblox battle games available right now. It's not Sea of Thieves but it'll scratch the itch.
Ninja Legends
Ninja Legends was released around two years ago and has already amassed one billion views on the official Roblox page. We cannot gauge the quality of a game with views alone, however, Ninja Legends provides a quality gaming experience too. The game has fast and agile movement, some dash of Ninjitsu, and rapid-paced combat.
There is a clear progression path in the game as well. You can get upgrades which include upgrades to your pets as well. Increase the character capacity or simply unlock a new location in the game. If you like ninjas or fast combat in your games, Ninja Legends is one of the best fighting games on Roblox.
Demon Slayer Tower Defense Simulator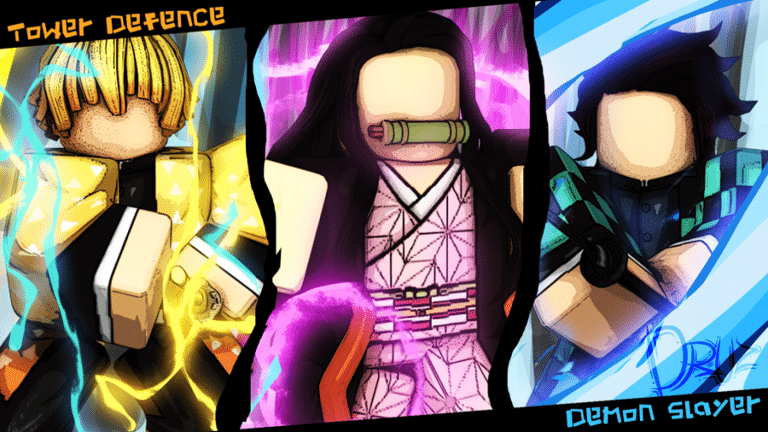 Fan of the Demon Slayer anime and fighting games on Roblox? You should check out Demon Slayer Tower Defense Simulator as soon as possible. It's a complete and engaging tower defense game that takes inspiration from the popular anime. It isn't just a great tower defense game, it's one of the best anime games on Roblox too.
Demon Slayer Tower Defense Simulator is in beta but has some promising features. It is already a good game but there is potential here. We can see it become one of the best on Roblox. Your objective is to use your towers to attack waves of enemies and come out on top. You use resources gathered to upgrade your towers to deal more damage.
BedWars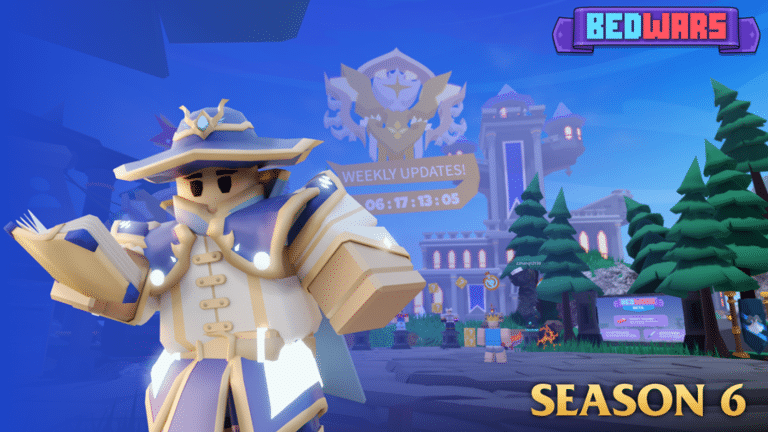 BedWars is about making your bed. Yes, but not the kind your mom always wanted you to make. It's about making your bed base and defeating your enemies. You battle other players in hopes of destroying their beds and stopping them from respawning. The same goes for you as well though, so make sure no one gets to destroy your bed or you won't respawn.
There is strategy involved in playing the game, there is fun to be had as well. Call a couple of friends and you'll be having bed wars instead of pillow fights that always ended in disaster. The game has some good-looking cosmetics to boot if you like blinging out your characters. The game first appeared in Minecraft and has made its way to Roblox as well.
Super Hero Tycoon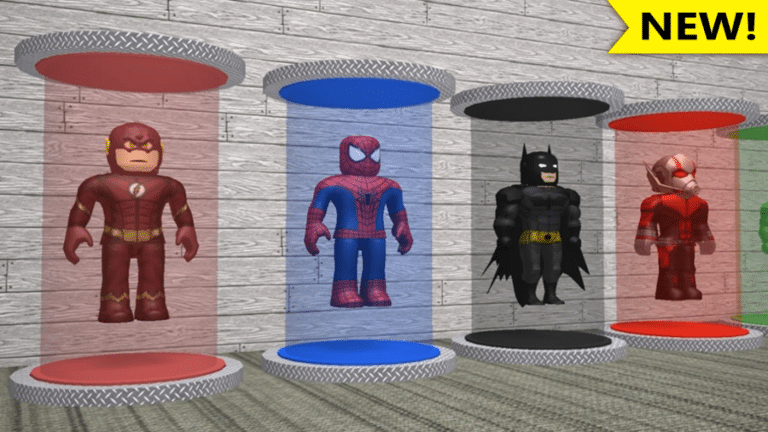 If you like your Roblox games to be more RPG and management simulators than a true fighting game, Super Hero Tycoon is made for you. It's one of the best superhero games on Roblox and is also considered one of the great Tycoon games on the platform. There are a ton of comic book superheroes to be found here, both from DC Comics and Marvel.
The characters are modeled faithfully even though the game isn't one of the best-looking Roblox games around. One glance and you'll know what hero is on the screen. The game has been around for a while but is still one of the best if you love superheroes and building your base. Purchase superpowers and fight for justice or fun.
Arsenal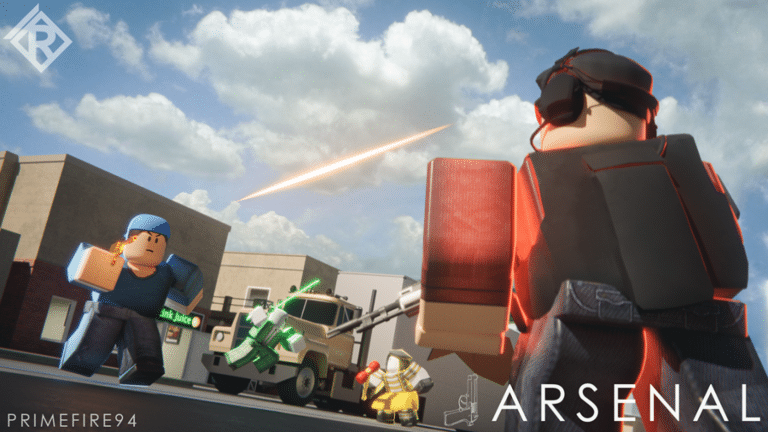 If you are looking for a traditional shooting game to settle your fights then Arsenal is one of the best ones around. The game gives you a gun, drops you into a team, and lets you shoot your enemies. There are four colored teams in each match so you only need to shoot enemies that are not your teammates of the same color.
Arsenal is one of the fastest games on the list. The action is frantic and exciting. You avoid getting shot while killing your opponents. There is almost no wait time if you do get killed either. You'll be dropped back into the action immediately. There are plenty of weapons to try out as well so you are never bored. It ranked 2nd on our best Roblox shooting games, it's that good.
Boxing League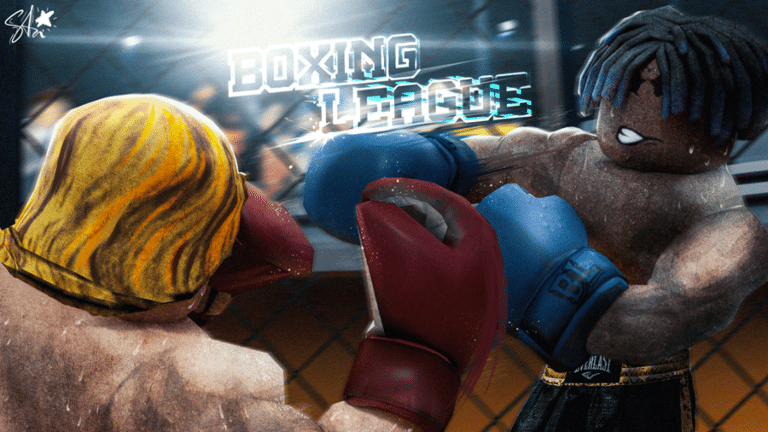 Boxing League sounds like a boxing game for Roblox right? Nope, it may have boxing in the game but it's more about kicking, grabbing, and shoving your enemies around. This is the chaotic beauty of this Roblox game, you are there to create chaos and destruction. Sure, you can also throw some punches in the game but it's more about throwing your opponents.
The graphics are great though, we enjoyed looking at the visuals. The fun comes from playing with your friends though, so make sure you bring some along for the ride. There are a handful of cosmetics for you to unlock here as well. Overall, Boxing League is a fun game to play on a weekend.
Muscle Legends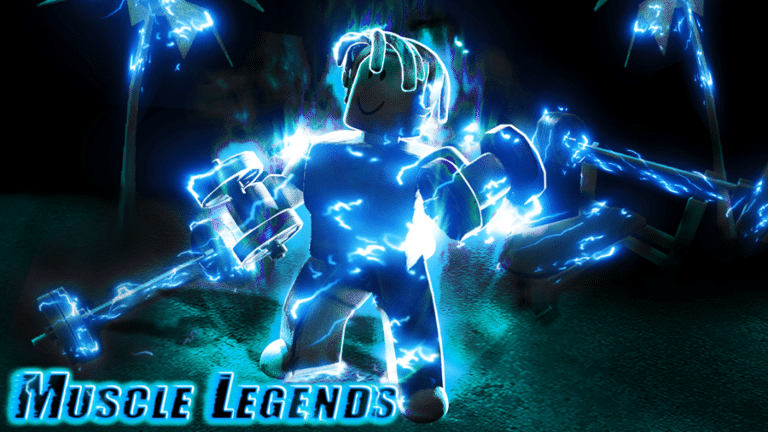 Muscle Legends is about making muscles and taking on the competition. You go to gyms to train and gain muscle and then fight other players in PVP battles to become the Muscle King in the game. You could do it in real life as well but fighting is usually frowned upon. The player base is active and alive in this Roblox game so you'll always have plenty of people to beat up.
There is a pet collection mini-game in Muscle Legends. This means you don't need to beat everyone up, you can be a caring muscle man too. The gameplay is fast but is kept simple, you'll learn the ropes quickly in the game.
Anime Battle Arena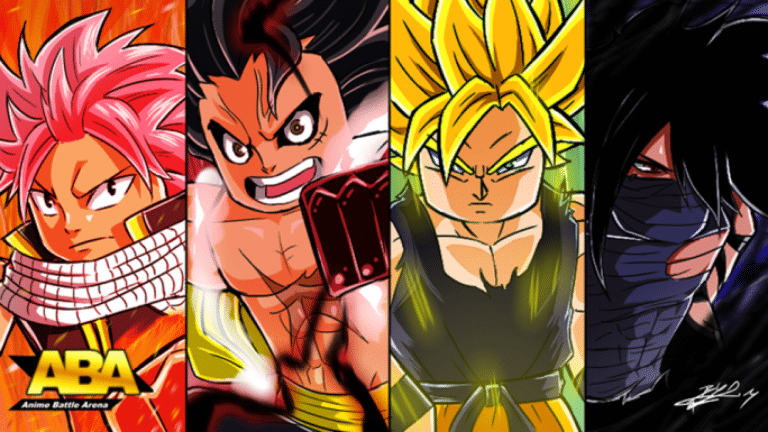 Want to put Luffy from One Piece against Goku from Dragon Ball Z? You can in Anime Battle Arena. Yes, we know the power difference between anime characters but the game surprisingly manages to keep things fair. It's one of the best Roblox battle games that features your favorite anime characters.
The anime character models are well-designed. This aspect is crucial in making or breaking the game. If Naruto doesn't have his iconic spiky hair, is he even Naruto? Anime Battle Arena knows this and values having distinct characters. The fighting is fun to take part in as well. Select your character and go ham on others.
T-Titans Battlegrounds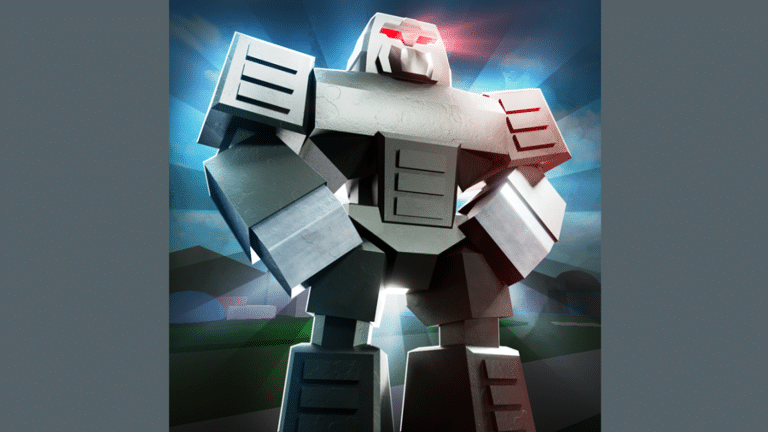 T-Titans Battlegrounds lets you pick your favorite Teen Titan and play as them. You can fight other players in this awesome Roblox fighting game and come out as the best titan. You gain coins by winning matches, then you use them to unlock more waves and characters.
Every Titan in the game has their move-set, just like in the cartoons and comics. It makes us wish we'd have a great single-player Roblox game set in the same universe. However, you can take down your friends in T-Titans Battlegrounds, which is equally fun.
Conclusion:
These were some of the best Roblox battle games where you can go online and fight against other players. If you love fighting and winning against friends or random players, these games are a must-play. What are some of your favorite online Roblox games to play? Do tell us about them in the comments!