RPG is one of the most beloved genres in the world. We've prepared this list of fifteen best RPG games to play in 2022 for your consideration, with some honorable mentions, as well as there are more than just 15 good titles out there.
While our previous list of 25 best PC games to play with friends was focused more on multiplay, this one goes either way. A lifetime of gaming teaches you to appreciate both, and here's what else we've learned along the way.
What Makes A Good Role-Play Game?
The genre changed the game forever, pun intended, when developers adapted it to video tech. The concept's origin is still unresolved, for it borrows much from war games, like chess. However, many agree that Gary Gygax and Dave Arneson popularized it when they came up with the table-top system Dungeons & Dragons back in 1974.
It was during the '70s that RPGs found their way to computers as well in the form of "pen-and-paper" adventures. Later, games like Ultima, Wizardry, Dragonstomper, Bokosuka Wars, and others came out and were some of the best RPGs of their time.
Slowly but steadily, the genre hallmarks formed between the '70s and the '90s, and they included:
a well-developed story
an interesting setting
exploration
combat
character progression
quests
experience
inventory
items
These remain as such to this day, but developers are constantly attempting to make something new or their interpretation of the traditional gameplay mechanics to give their games a unique flair.
These 15 best role-playing games have managed to take the traditional concept, add their unique take on it, and create a thrilling, engaging, and rewarding experience for the player.
Deciding how to rank them is challenging, as we must include both the public and personal opinions into account.
The Elder Scrolls V: Skyrim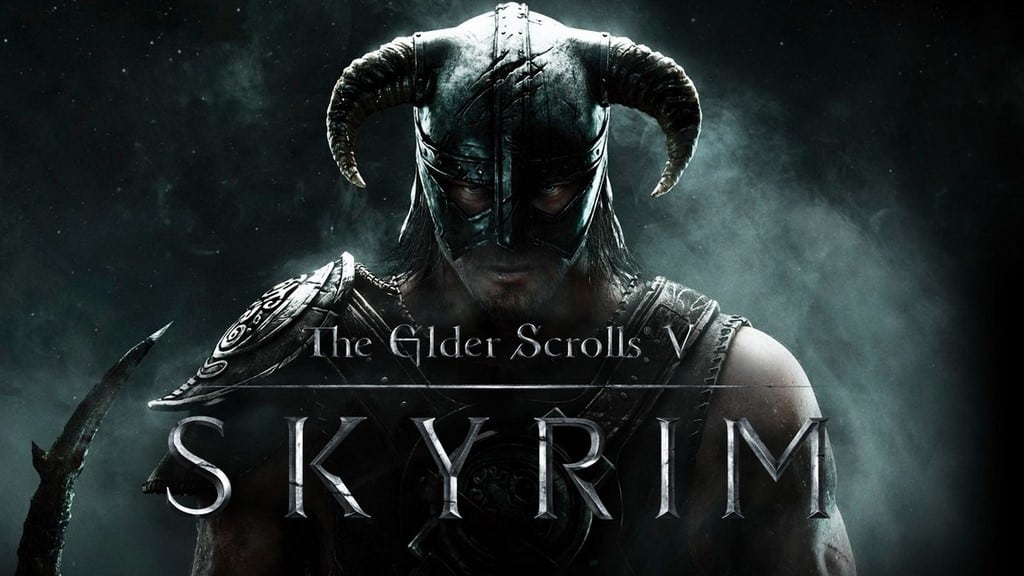 Release Date: November 11, 2011
Platforms: PC, PS3, PS4, PS5, Xbox One, Xbox 360, Xbox Series X/S, Nintendo Switch
Skyrim is an obvious choice for the top of any list like this as it is one of the most commercially successful and critically acclaimed RPGs of the past decade. And, we are not judging it only by the numbers – it is a great game and an all-time favorite to multitudes.
The game was developed and published in 2011 by Bethesda. The studio is with The Elder Scrolls franchise since its beginning in the 90s. Their creation deserves first place because they integrated many innovations and progressive ideas into the genre while keeping the traditional things we love in RPG.
Specifically, Skyrim has unrivaled world-building. The way the setting intertwines with the story plot makes the world much more important in this game, and it is also true for previous franchise installments.
Additionally, the game has Bethesda's signature character progression method where you advance in what you use and where the combat system is built around that, allowing the player to utilize everything he does in the game, including reflexes, coordination, character progression, and planning.
It is an experience unlike any other in gaming, rivaled only by previous Bethesda's hit titles. If you don't want to play Skyrim because you've played it too much, you can always turn to The Elder Scrolls IV: Oblivion, which holds its own compared to the successor, and we even made a list to prove Oblivion is good in 2022.
The Witcher III: Wild Hunt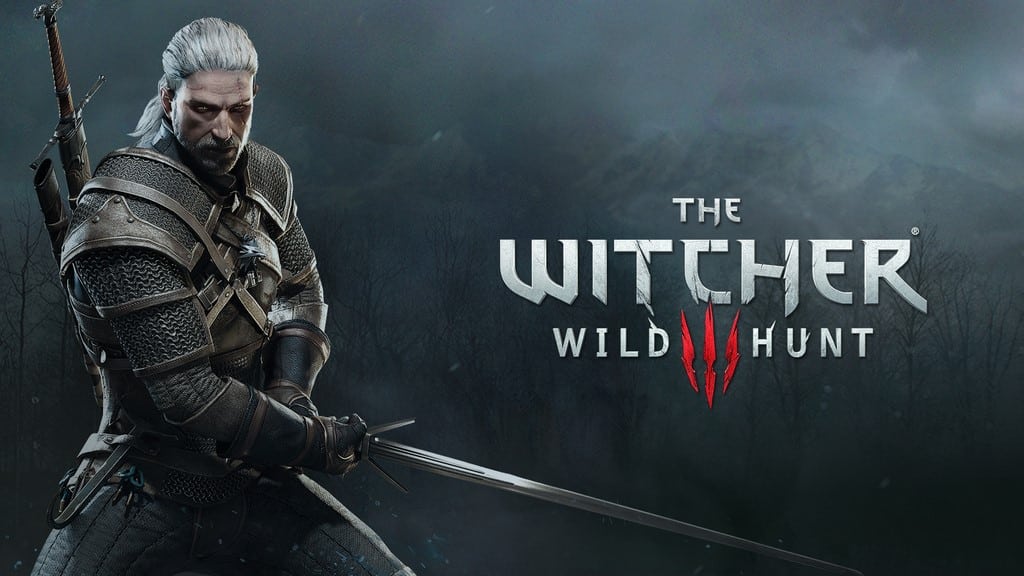 Release Date: May 19, 2015
Platforms: PC, PS4, Xbox One, Nintendo Switch (PS5 & Xbox Series X/S in Q4 2022)
This is a legendary title and no list of best RPG games can go without it. The Witcher franchise has put the Polish studio CD Project Red on the map, and this third installment made them one of the most successful developers and publishers in history.
The story is an adaptation of fantasy novels written by a Polish writer Andrzej Sapkowski, referred to as the "Polish Tolkien" He has released The Witcher novels between 1990 and 2014. to critical acclaim.
The Witcher 3: Wild Hunt has further popularized the books, adapting its Svalic mythology, fantasy world, and characters. It also spawned several live-action adaptations, of which the Netflix's The Witcher is the most recent. The game uses traditional RPG elements and pairs them with fast action, overcoming challenging terrain, challenging boss fights, and more.
Pillars of Eternity II Deadfire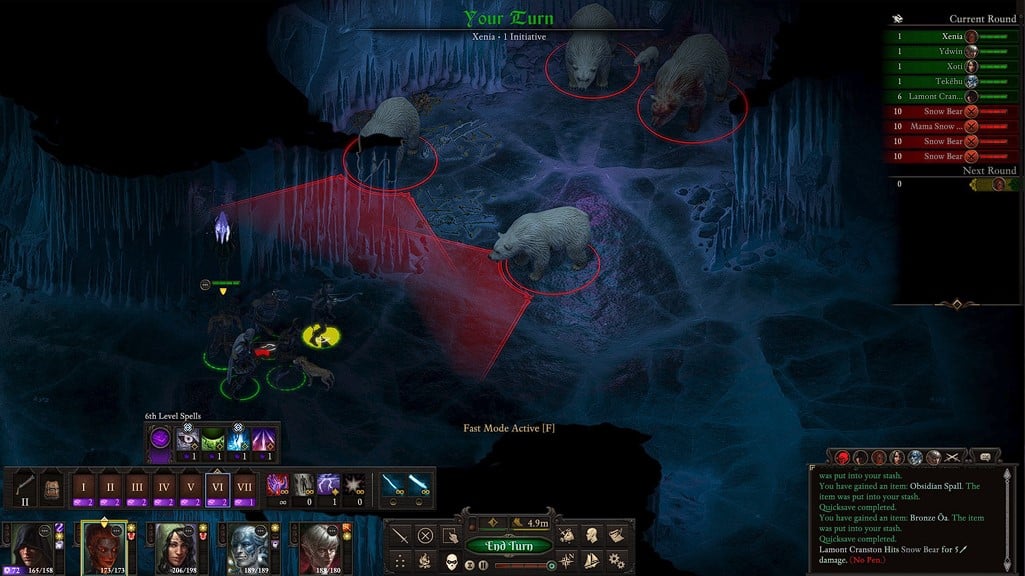 Release Date: May 8, 2018
Platforms: PC, PS4, 2Xbox One
The Pillars of Eternity II Deadfire is probably one of the most retro-looking modern-day RPGs. It feels like we are back in the early 00s when playing it. However, don't be fooled because its modern gameplay features, innovative mechanics, and vast content make it one of the best RPG games!
Another thing that sets the PoE franchise apart from others is how the whole story from all installments is connected. And, if you play it all through a single account, your choices from the first game will sometimes affect how things unfold in the sequels.
The Pillars of Eternity II Deadfire is Obsidian Entertainment's pride, a sequel to 2015's first installment, which was a big success. The developers turned to crowdfunding for development, and all it took was one day for it to reach the required budget. That speaks enough of what the fans think of this game.
King Arthur: Knight's Tale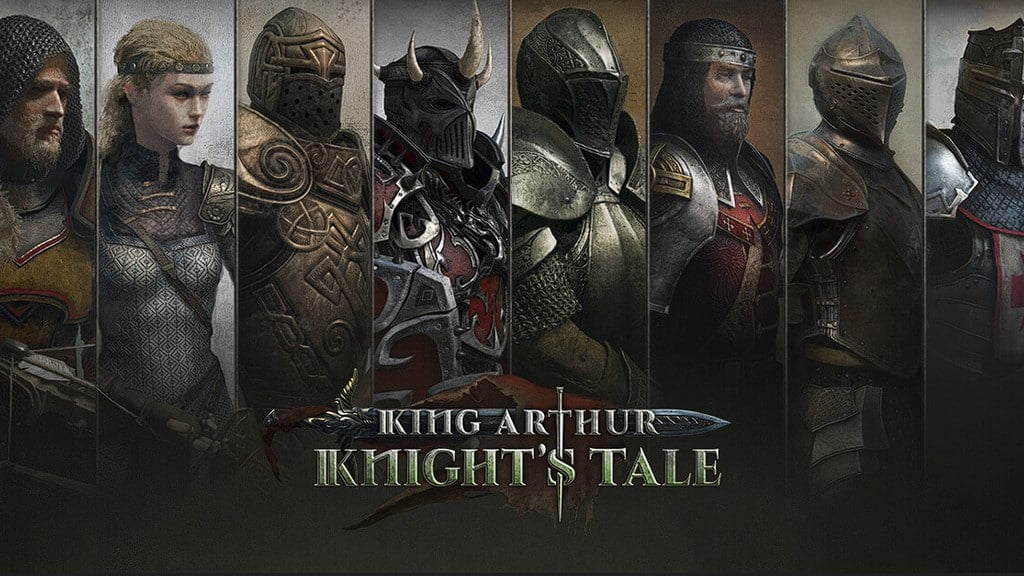 Release Date: April 26, 2022
Platforms: PC
King Arthur: Knight's Tale is a welcomed surprise for 2022, as it is a unique blend of RPG and tactical turn-based combat. Also, the game follows a gripping story, a variation of the traditional Knights of the Round Table narrative.
Not to give too much away, but King Arthur is the baddie in this one after as he is back from the dead. The main protagonist is Sir Mordred, who takes over Camelot, rebuilds the Round Table, and wages war to restore glory under the guidance of the Lady of the Lake.
Divinity: Original Sin 2 – Definitive Edition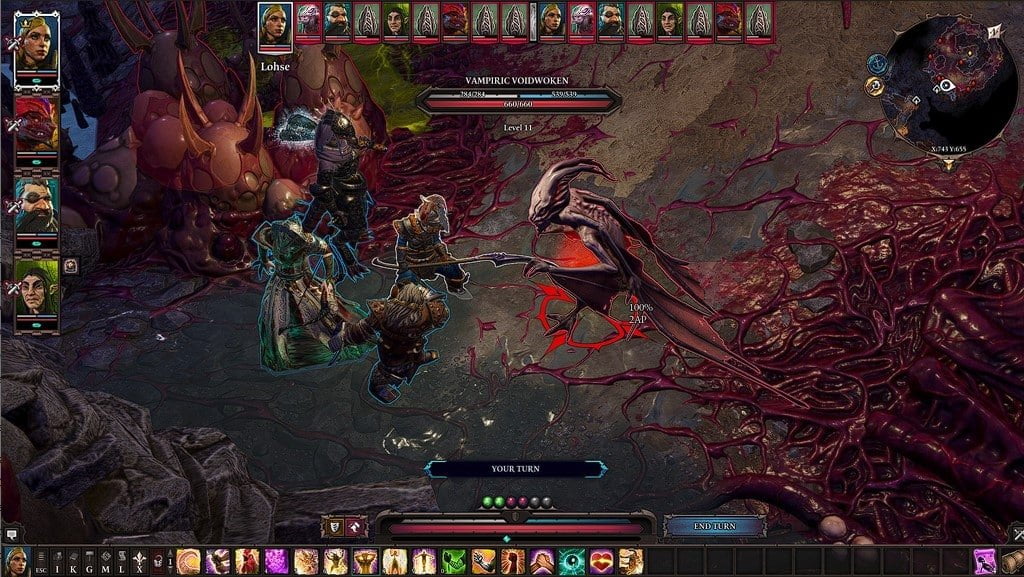 Release Date: August 31, 2018
Platforms: PC, PS4, Xbox One, Nintendo Switch
The Divinity franchise was always on par with all the big hitters from the 90s, Baldur's Gate, Neverwinter Nights, and Plane Scape Torment being some of them. However, it stayed in their shadow perhaps, despite Divine Divinity (2002) having quite progressive features for that time.
All three games are developed by Larian Studios, who didn't give up on the Divinity series. In 2014, Divinity: Original Sin proved that the game was well worth the effort.
It was an instant hit, and in 2017 Larian gave us Divinity: Original Sin 2, which introduced a new storyline, improved gameplay features, and many cool new things. It is one of the best RPG games ever and, if you can, we recommend you pick up the Definitive Edition.
Pathfinder Kingmaker
Release Date: 25 September, 2018
Platforms: PC, PS4, Xbox One
Not much needs to be said about this title, for most people know the story now. The Owlcat Games studios were "nobodies" in the industry. They turned to crowdfund the game and raised money for their first title, Pathfinder: Kingmaker. The game received overly positive reviews all around.
It features a thrilling story that is a compilation of the Pathfinder Adventure Path storyline campaign, published in 2010. by Paizo Inc. The Pathfinder campaign setting quickly became popular, and this is one of the best video game adaptations.
Pathfinder: Kingmaker uses a familiar d20 system, traditional character creation rules, and somewhat innovative classes. Also, spoiler alert, the player gets to run a kingdom, so there is an aspect of strategic macro-management. All in all, a whole lot of fun!
Pathfinder: Wrath of the Righteous
Release Date: September 2, 2021
Platforms: PC, Nintendo Switch, Xbox One, PS4
The second game is a continuation of the first but deserves a separate entry on this list. It has taken the genre to a new level of character creation, gameplay innovations, and sheer story length. When you find a good RPG you like, your sole wish is for it to last indefinitely, which this one practically delivers on.
Owlcat Games again turned to fans for funds. The crowdfunding campaign was successful, and the studio took the title and adapted the story from the Pathfinder Adventure Path campaign published in 2013.
This time, it is a war between angels and demons, good and evil, and we can choose whichever side or neither! The game had some issues at launch but quickly recovered.
New classes, the most comprehensive character creation process ever seen, mythic path progression, new macro kingdom management, turn-based combat like Heroes III, and much more awaits!
If you haven't played them, we recommend picking up either Pathfinder: Kingmaker or Pathfinder: Wrath of the Righteous. The sequel brings character creation up to a new level for the whole genre, and the story is thrilling from level one to the end.
Knights of the Old Republic II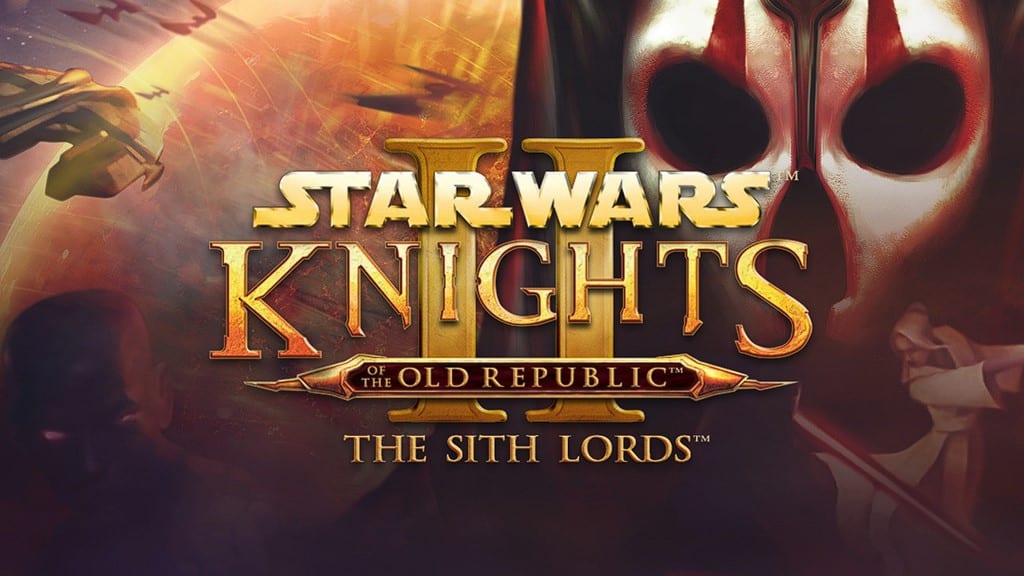 Release Date: December 6. 2004
Platforms: Xbox, PC, Android, iOS, Nintendo Switch
Knights of the Old Republic II, or KOTOR 2 for short, is often counted among the best role-playing games of all time! Even with its gameplay mechanics and visuals a bit outdated today, it is still worth playing because of the incredibly engaging story, filled with mystery, sub-plots, and unexpected twists and turns.
It is a sequel to an equally good game but adds so much more in terms of sheer content, like talents, force spells, and such. This year, we also got a Nintendo Switch port for KOTOR 2, which was a little buggy at the start, but after a few patches, it received praise all around.
Since new Star Wars projects might be far away, it is always good to enjoy this old gem!
Age of Wonders III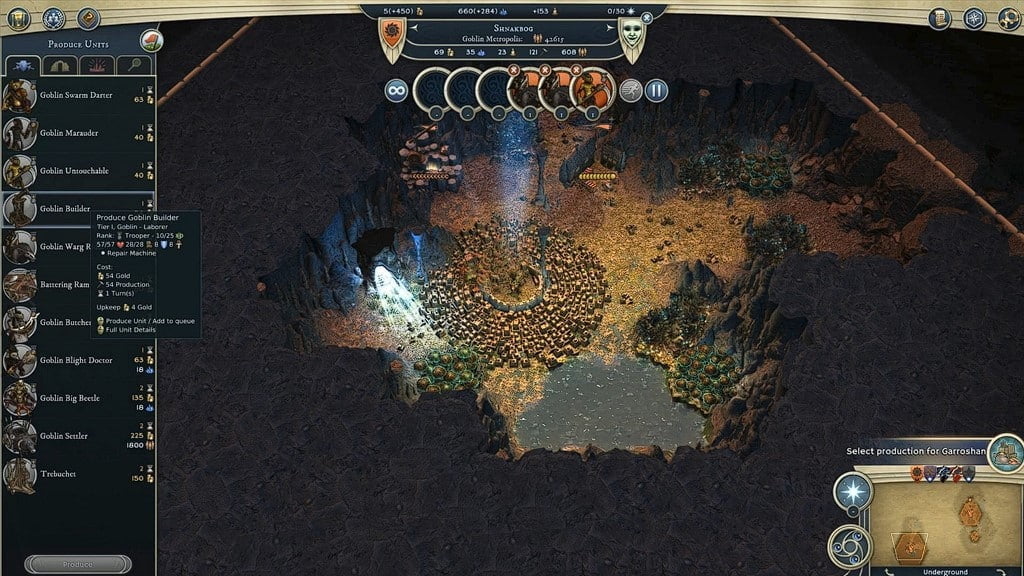 Release Date: March 31, 2014
Platforms: PC
The Age of Wonders franchise was brought to life in 1999 by Triumph Studios together with Epic MegaGames. It quickly claimed its audience among the fans of the turn-based strategy genre. The game also incorporated RPG elements, such as leveling army leaders and units and progressing science research.
Some 15 years later, Age of Wonders III brought all these traditional mechanics to a new level. Triumph Studios kept this title under their wing and delivered on everything a true fan of the genre would wish.
The game brings the franchise hallmarks back and adds tons of new mechanics, talents, units, and an expansive storyline that leads the player through all the factions through engaging adventures. It is an RPG strategist's delight!
World of Warcraft
Release Date: November 23, 2004
Platforms: PC
Given up by many but still maintaining quite an active online community, World of Warcraft has grown and improved over the years. It goes for the retail and classic versions both. The improvement is in game design, visuals, and storytelling.
The retail version is getting a new expansion, Dragon Isles, where it introduces a new class, new race, new content, and changes the talent system to incorporate the classic method a bit. The latter being quite a welcomed change in our opinion.
The classic version is available in vanilla, TBC, and Wrath of the Lich King (since September 22, 2022). The fans can relive their favorite moments with "some changes" to gameplay. Blizzard has promised to keep the old gameplay style as much as possible but still introduce some modern improvements that weren't there the first time.
Jagged Alliance: Back In action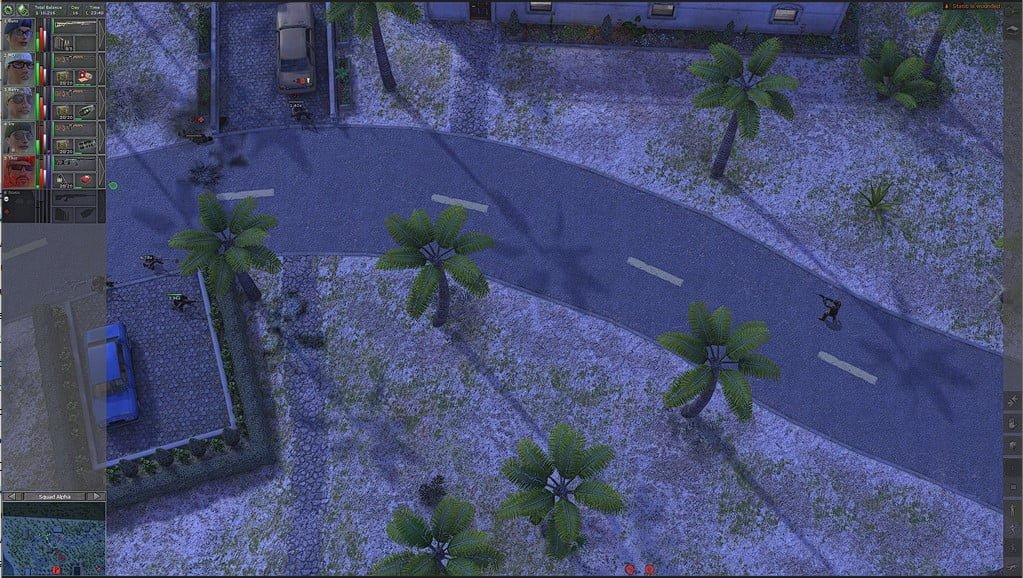 Release Date: February 9, 2012
Platforms: PC
Jagged Alliance game series quickly discerned itself with its particular flavor of turn-based RPG tactical style back in the mid-90s. But, when Jagged Alliance 2 came out, that's when the game found itself sort to speak, story and gameplay-wise.
That second installment got several expansion packs, but in 2012, the studio remade it into Jagged Alliance: Back in Action. The same story, the same characters, and the complete original game concept paired with 3D graphics, isometric perspective, and many improvements.
At the time of this writing, we are waiting for the third installment, Jagged Alliance 3, to come out, but until then, this one is just fine.
Disciples 2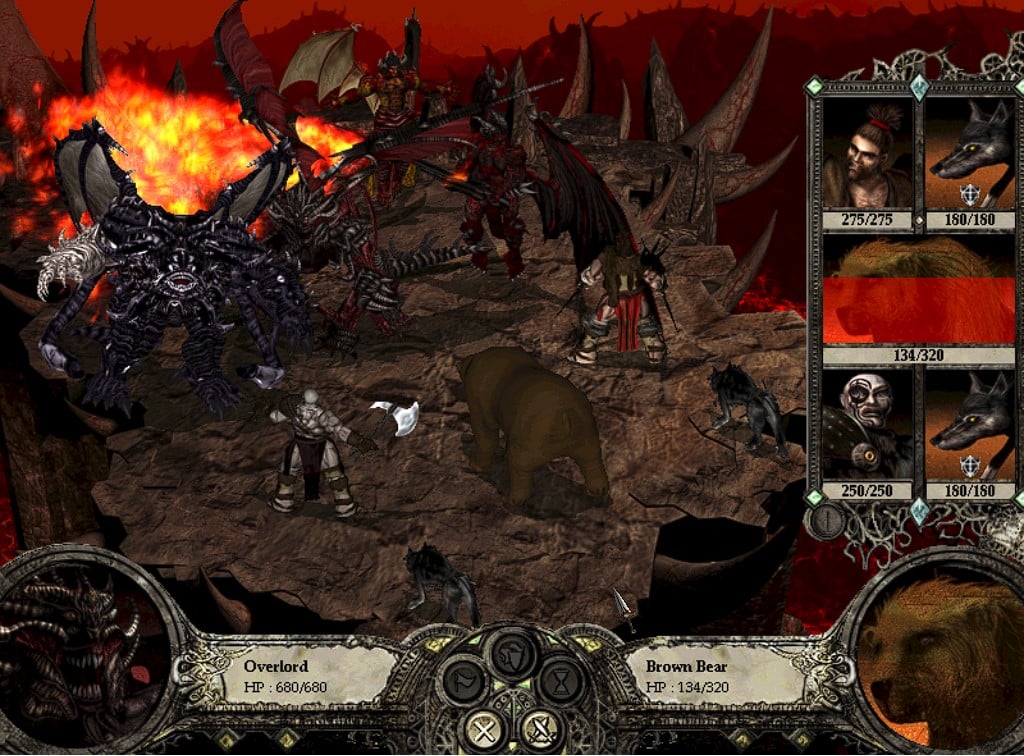 Release Date: January 23, 2002
Platforms: PC
More experienced gamer generations need little introduction to one of the most beautiful turn-based strategy RPGs of the late '90s and early '00s. The Disciples franchise has Patrick Lambert (Vampire: The Masquerade, Assassin's Creed II) to thank for the game's beautiful artwork, which was a big part of the flavor back then for me.
The sequel, Disciples II, is one of the best RPGs ever! It nailed the gameplay perfectly and lives to this day through fan forums, where you can find various maps and custom-made campaigns. The entire game, along with all the expansions, was recently adapted to newer operating systems, and it is still well worth it in 2022!
Disciples Liberation
Release Date: October 21, 2021
Platforms: PC, PS4, Xbox One, Xbox Series S & X, PS5
Disciples: Liberation is the latest installment from the franchise lasting over two decades. It is still a strategy RPG with turn-based combat, but it offers so much more. It was developed by Frima Studio and published by Kalypso Media.
The game features many changes compared to the traditional gameplay style of the franchise. The single-player campaign is not separate for each faction like before but a single journey with Aviana incorporating all races.
Frima Studios gave us innovative and progressive gameplay features that open up new possibilities in the whole genre. The game is engaging, fun, beautiful to look at, and a rewarding experience altogether!
King's Bounty: Dark Side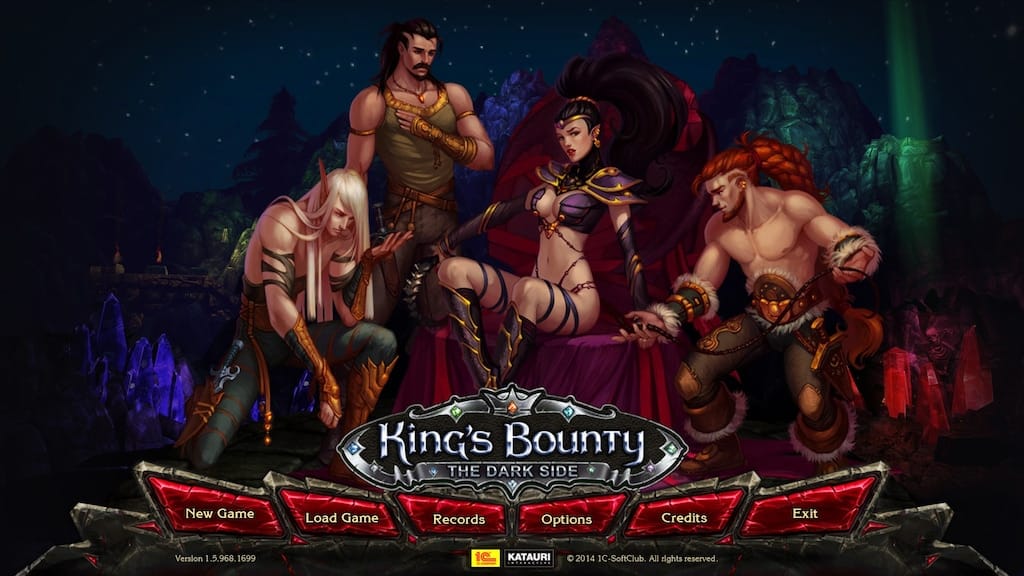 Release Date: August 14, 2014
Platforms: PC
If by chance you never played any of the King's Bounty titles, the first game was incepted by Jon Van Caneghem back in 1990, published by New World Computing, and considered universally to have spearheaded the turn-based RPG genre in video games.
After several sequels, all equally loved by its faithful audience, in 2014, we got the Dark Side expansion, developed by 1C-Softclub. It preserved all the hallmarks and added a new extensive campaign, new creatures, skills, spells, and overall content.
After that, 1C Entertainment and Prime Matter released King's Bounty II, but the title changed much of the original game design and got mixed reviews, so we recommend this one or any of the previous installments, which are King's Bounty: Warriors of the North, King's Bounty: Crossworlds, King's Bounty: Armored Princess, and King's Bounty: The Legend.
Solasta: Crown of the Magister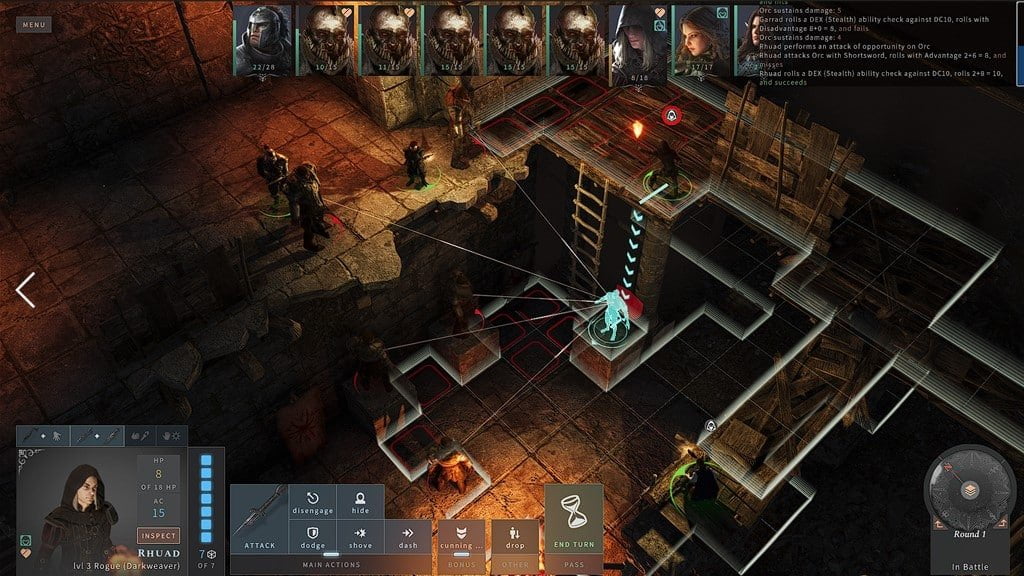 Release Date: October 20, 2020
Platforms: PC, Xbox series S, X, and One
Solasta: Crown of the Magister was quite a pleasant surprise for everyone when it took the RPG fan base by storm in October 2020. Released during the "magic year", when many of us were forced to stay home, save lives, and watch the GPU prices rise, it got more things right than just the timing.
Tactical Adventures developed the game, a young studio that employs veterans from all walks of the industry. They are and intend to remain a small gathering, 15 to 20 people as they say on their site. However, this was enough to develop one of the most innovative video games of that year.
Tactical Adventures developed the game, a young studio that employs veterans from all walks of the industry. They are and intend to remain a small gathering, 15 to 20 people as they say on their site. However, this was enough to develop one of the most innovative video games of the year.
Honorable mentions
This list of 15 best RPGs holds many hits that the audiences love but also some that rocked our worlds. Other great titles would be a worthy inclusion, but one can't remember them all!
We can't go on without mentioning these other titles that are some of the best role-playing games ever made. We just didn't have room to include them, like the Diablo franchise, Dragon Quest, Fallout, Final Fantasy, Dark Souls, Dragon Age, Neverwinter Nights, Baldur's Gate, Legend of Zelda, and many more.
Finally, at the time of this writing, Baldur's Gate 3 is still in early access, and we assume it will be one of the best RPG games of all time, but that's going on our 2023 list!