Sports games have been popular on consoles, including the Sega Genesis which did very well in Europe and North America. The following 10 are some of the best Sega Genesis sports games. Note that it is hard to choose one title when the popular series had annual releases.
That means that a best-of-list will not match everyone's tastes. However, some titles stood out whether by sales numbers or through critical acclaim. Personal favorites will always take precedence, but these 10 should be enough to get started with the best Genesis sports games.
NBA Jam: Tournament Edition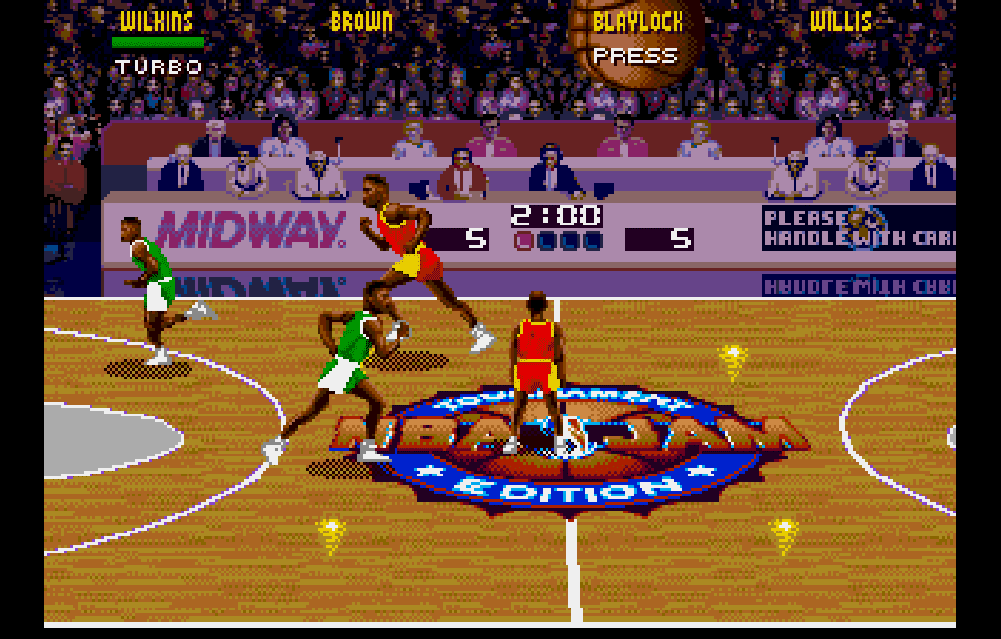 Release: 1993/1995
Developer: Iguana Entertainment/The White Team
Publisher: Acclaim Entertainment
NBA Jam is the highest-selling sports game for the console. Released in 1993, it was very popular. The Tournament Edition is an updated version of the game, released in 1995. The updated version is recommended if you want an overall better game.
You can play simple exhibition matches or partake in tournaments. The games are played on a 2v2 basis, with the other player on your team being controlled by the computer. Up to four players can play this hit title.
NFL '95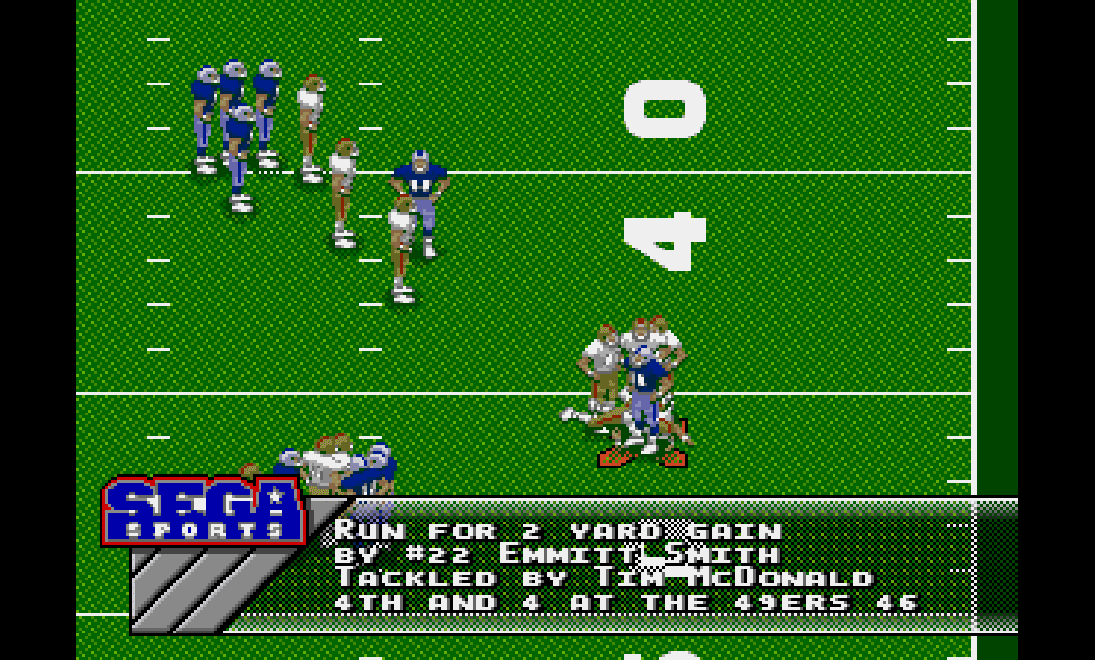 Release: 1994
Developer: Double Diamond Software
Publisher: Sega
NFL games were very popular on the Genesis and the sales numbers and reception of NFL '95 are supportive of the claim. They were particularly popular in North America, which comes as no surprise given that it was an exclusive release for NA.
The game was praised for various improvements such as controlling the receiver. There was a competitor series from EA called John Madden Football, which was faster but had worse controls. Either works, but NFL '95 is definitely one of the best sports games.
NHL '94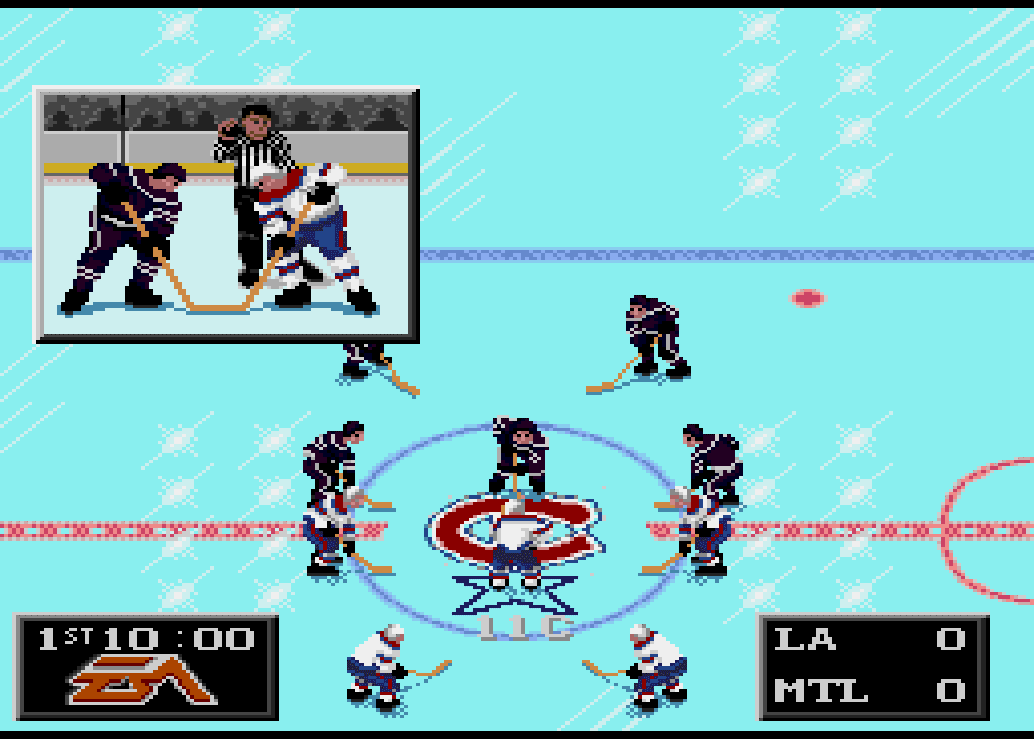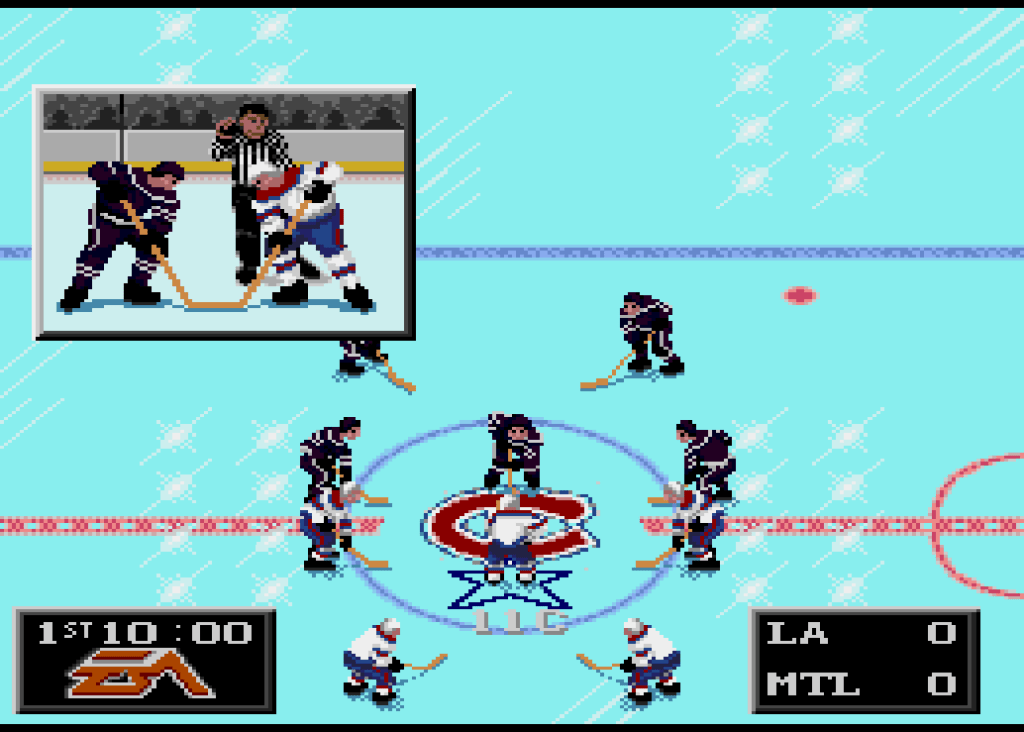 Release: 1993
Developer: EA Canada/High Score Productions
Publisher: EA Sports
EA Sports is a name that many sports fans have come to know in the mid-1990s and early 2000s. From the popular publisher, we get a decent ice hockey title, NHL '94. It is actually the third title in the NHL series from EA, released for both the Genesis and the Super Nintendo.
That being said, it is also considered one of the best NHL games and best Sega Genesis sports games. You can play exhibition matches, or play for the Stanley Cup. Up to four players could join. The gameplay was already fast, but with four players, it could get very loud.
PGA Tour Golf III
Release: 1994
Developer: High Score Productions
Publisher: EA Sports
PGA Golf Tour III is a lovely golf game that should feel good for both those who enjoy golf, as well as newcomers. You can play the full 18 holes and play in exhibition matches, or in tournaments. You can also just practice and enjoy.
The third game in the series, it was praised for its beautiful background and solid golf mechanics. It featured popular players from the time such as Brad Faxon and Jim Gallagher Jr. There are more famous golfers from the time, all playable characters.
Pete Sampras Tennis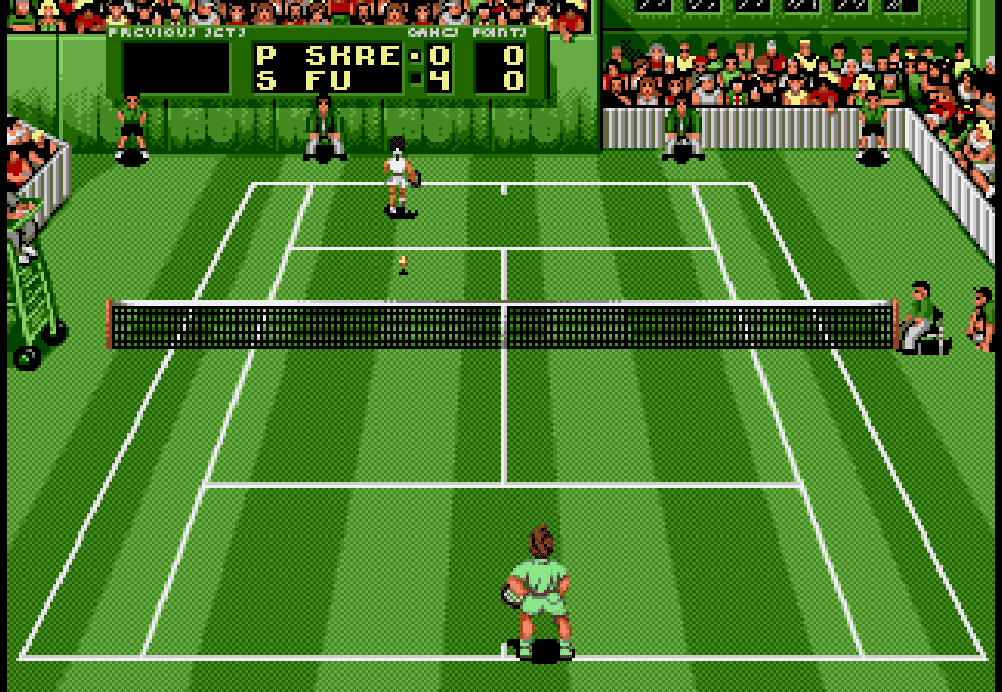 Release: 1994
Developer: Zeppelin Games
Publisher: Codemasters
Pete Sampras Tennis is one of the best Sega Genesis sports games and a very entertaining tennis game. When played against other players, it becomes even more fun. Grass, clay, and hard courts are available, though they only differentiate in ball bounce (and color).
The player can serve and control the ball's spin and direction while serving. Three shots are available, a lob, a default shot, and a topspin shot. The player can also dive if they press the directional keys and the top spin button (typically C).
Mutant League Hockey
Release: 1994
Developer: Electronic Arts
Publisher: Electronic Arts
Serious ice hockey games can be fun, but why not be hectic once in a while? Mutant League Hockey is similar to Mutant League Football, though only three races out of the five are available, robots, trolls, and skeletons. Superhumans and aliens are not present.
The gameplay is hectic, with fights breaking out and players sent to the penalty box afterward. Weapons are thrown on the rink, players can easily die and your goalkeeper can be replaced with a demon head. Score a goal against the demon and it explodes.
FIFA Soccer 95′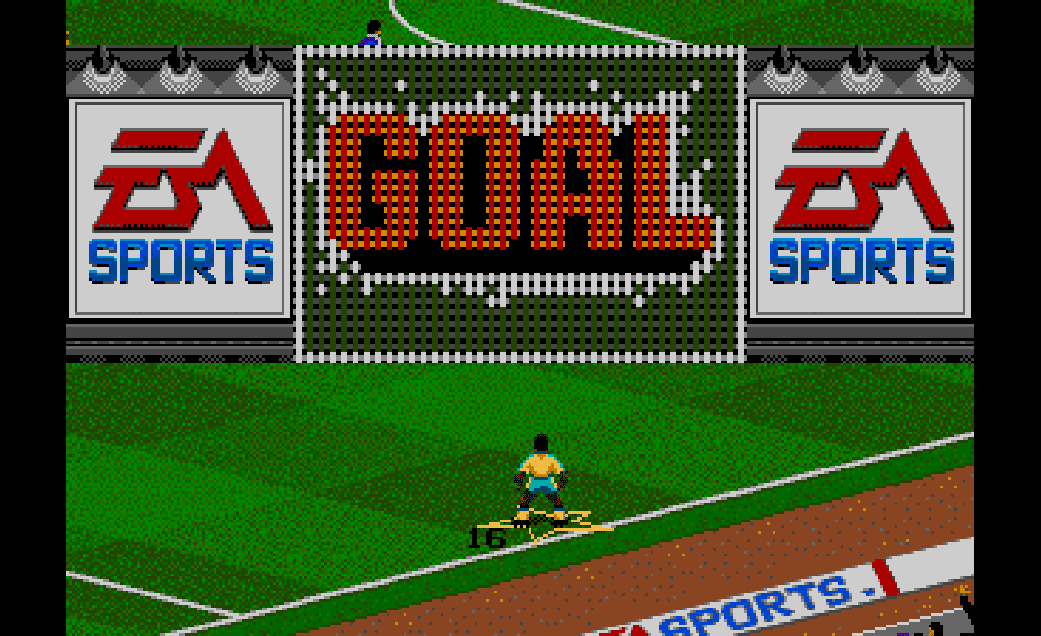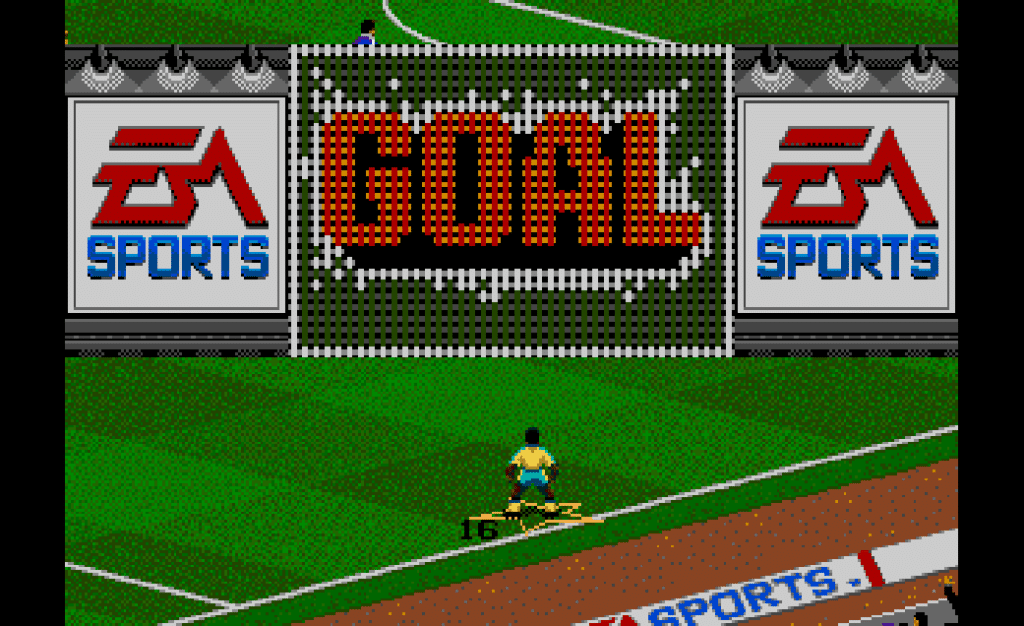 Release: 1994
Developer: Extended Play Productions
Publisher: EA Sports
The second game in the FIFA series is one of the more interesting games and the only one not to be released for the PC. The game improved upon everything that the previous game did poorly, while still keeping the right gameplay elements present.
Character control was better, and passing was better, but notably, there weren't many things that needed improving. It was considered one of the best football/soccer games at the time.
Sports Talk Baseball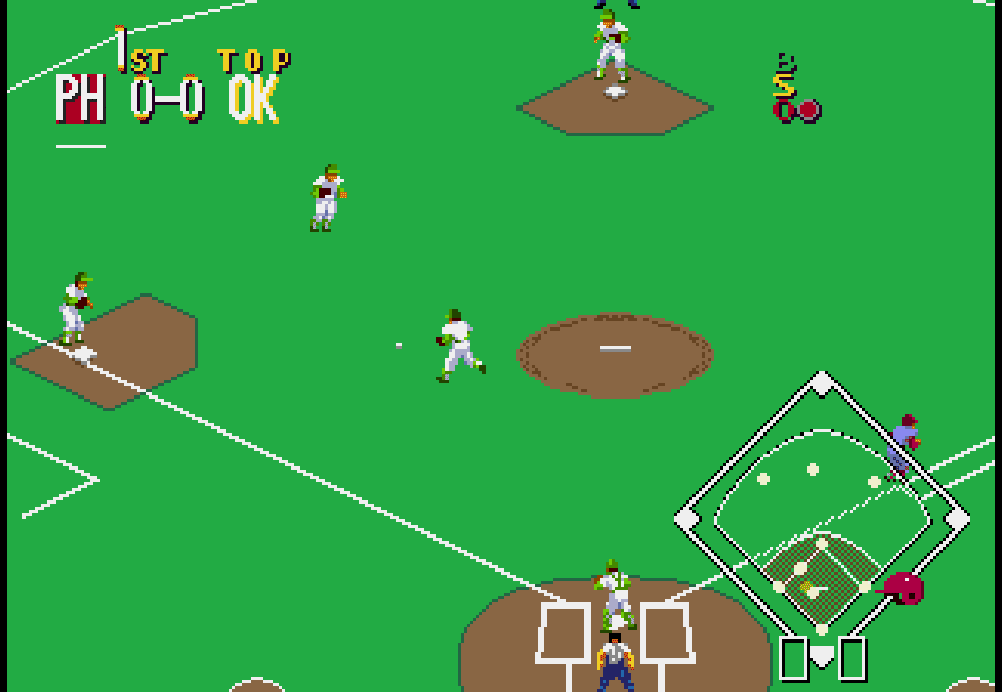 Release: 1991
Developer: Sega/Western Technologies
Publisher: Sega
Sports Talk Baseball is an MLB-approved game, so it has all the players that played at the time. However, the teams are not present, but rather, are referred to by the state that they represent. Commentary is present, and it works great but can be hilarious when you miss a shot.
All the rosters are from the 1991 MLB season, which makes for a great selection of teams and players. You can play a full season of 162 games, or shorten it to 15 with various steps in between. Overall, it is a great baseball game and one of the best Sega Genesis games. <—- (link to the main article and then remove)
Greatest Heavyweights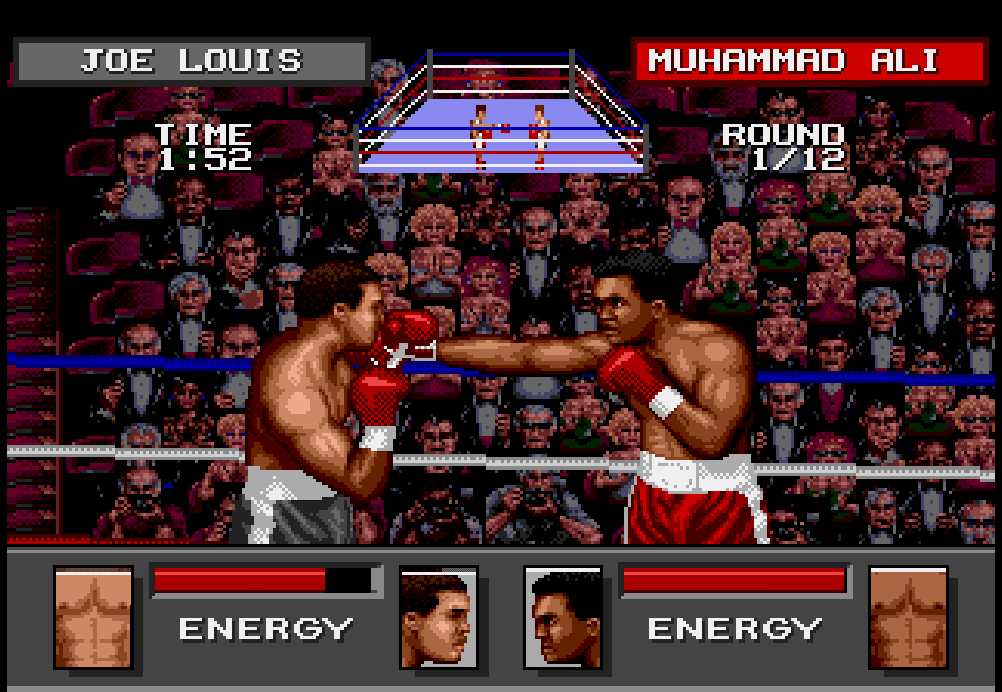 Release: 1993
Developer: Acme Interactive
Publisher: Sega
Boxing was popular in the early 1990s, and boxing games were aplenty. Greatest Heavyweights stands out because you could play as one of the many heavyweight champions from the past century or so.
Muhammad Ali was present, not to mention Joe Frazier, Rocky Marciano, and Floyd Patterson. There are 30 fictional boxers that you fight in career mode. After that, you can battle the 8 real ones. Taunts are exceptionally funny in this game.
Winter Olympics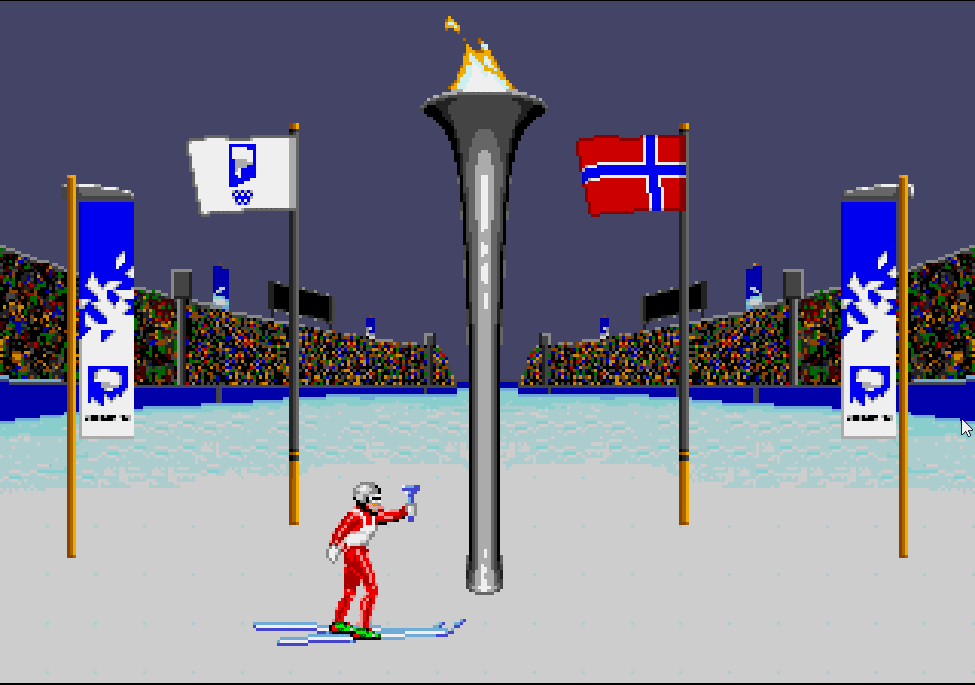 Release: 1994
Developer: Tiertex
Publisher: Sega
Following the relatively successful Accolade game Winter Challenge, Sega finally got the licensing rights for an Olympic game. Sanctioned by the IOT, The Winter Olympics: Lillehammer '94 title was released in 1994 and is a great Sega Genesis sports game, featuring all the Winter disciplines.
Ski jump is present, as is downhill, slalom, giant slalom, super g, biathlon, freestyle-moguls, speed skating, bobsleigh, and luge. Even though this was a great game, Summer and Winter Challenge by Accolade are still available today on GOG, while this game remains a Genesis hit.
Conclusion
Sports games were popular on consoles in the late 1980s and throughout the 1990s and are to this day played on every platform. Sega Genesis had the pleasure of being home to many great sports games, these 10 among the best of them.
There will be titles that everyone prefers over another from the same series or even one from a competitive franchise. Start with these, the best Sega Genesis sports games, but be mindful of the rabbit hole of sports games, it's easy to indulge oneself.