Now that the latest Minecraft update is out, it's time to embrace the exciting features Mojang has prepared for the game. New biomes, items and an overhauled world generation system will drastically change how we enjoy the game. But today, we want to explore a classic question that creeps up with each new release– will my favourite shaders work on the latest release? We've searched for the best Minecraft 1.18 shaders, ranging from true classics to brand new packs especially tailored for the latest releases of the game.
Keep the classic vanilla feel or go with a completely different vibe– we have the perfect 1.18 shaders for you here! It doesn't matter if you have a low-end laptop or the best gaming PC out there since the featured shaders are highly customizable to suit your needs. Unless stated otherwise, they all rely on Optifine to work correctly. If you're having issues with its installation, we suggest checking out our guide on installing Optifine in Minecraft.
BSL Shaders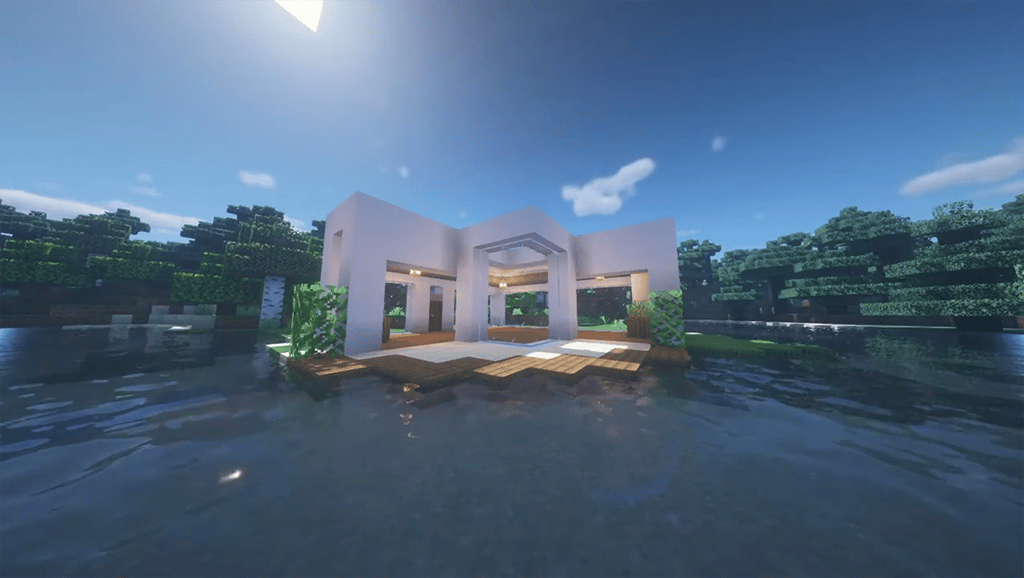 BSL Shaders is undoubtedly one of the most recognized shaders for a very long time. We're so happy to claim it's one of the best shaders for Minecraft 1.18 for its insane water mechanics and highly customizable settings for depth of field, ambient occlusion, volumetric light, and many more.
Many content creators use BSL Shaders due to how easily it adapts to high and low-end computers alike when playing around with its settings. Interestingly enough, you'll soon realize that many creators refer to BSL Shaders as their primary source of inspiration, sometimes advertising them as direct edits from this shader.
Also: If you're having performance issues while playing on a private server with friends, learn How to Allocate More RAM to a Minecraft Server and say goodbye to annoying crashes and laggy gameplay!
Complementary Shaders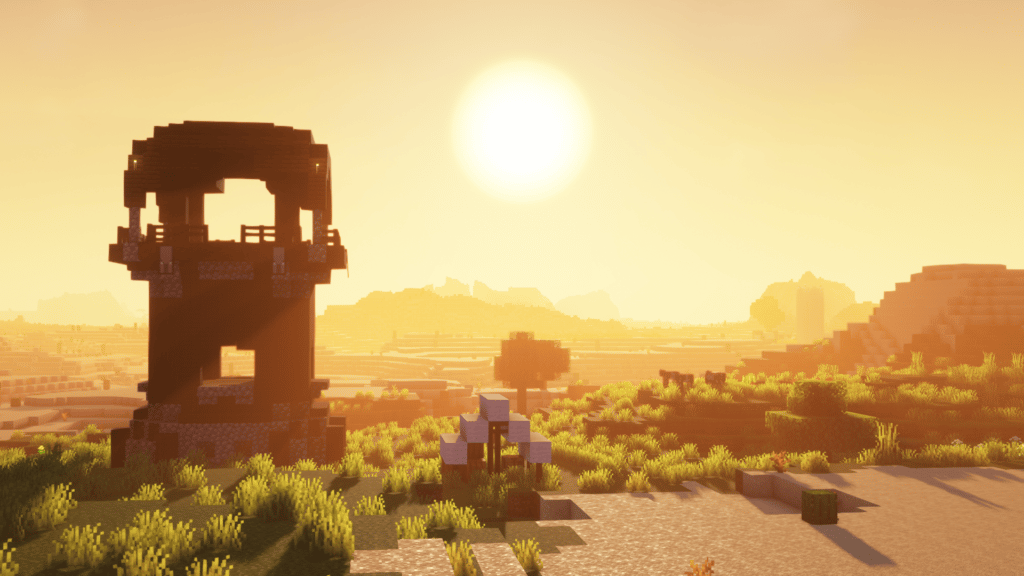 If there's something all Minecraft players want to achieve when installing shaders is outstanding graphics. However, many people cannot push their computers to their limits without causing severe performance issues.
Complementary Shaders runs well with almost every driver and GPU in the market. The effects aren't all over your face, and most importantly, it looks terrific. Do you remember what we said about BSL Shaders being highly referenced by other Minecraft creators? That's precisely the case with the following shader pack by EminGTR. You can even check the changelog to see the exact difference between them.
If for some reason, you're not planning to use Optifine in your Minecraft world, Complementary Shaders also works well with Iris. According to the author, Optifine can offer more features, but Iris seems to boost FPS better. It all comes down to what you prefer!
AstraLex Shaders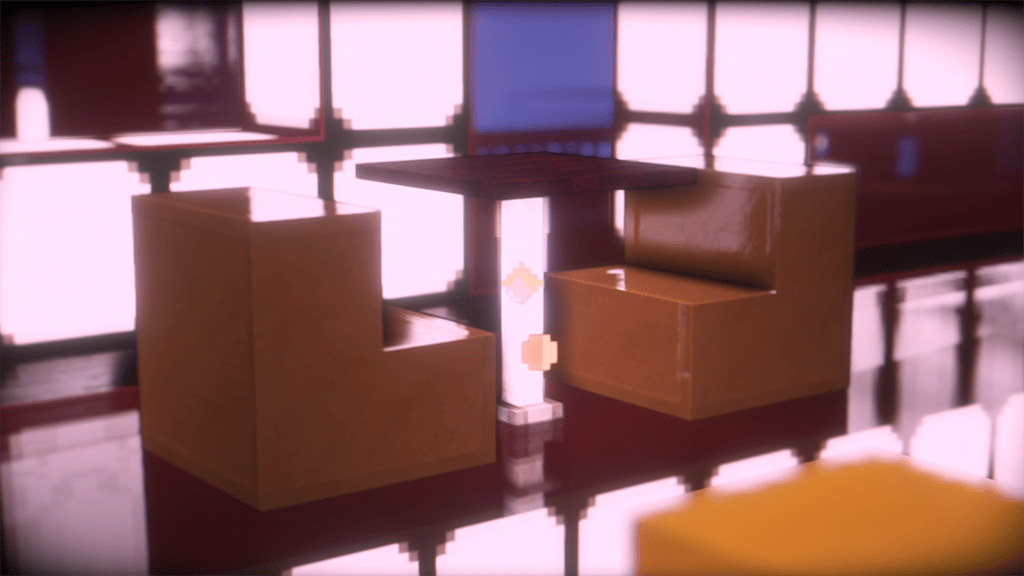 If you're looking for a more fantasy-themed look for your Minecraft world, AstraLex Shaders might be the perfect choice for you. Funnily enough, AstraLex is a direct edit from Complementary Shaders, which initially was also a BSLShaders edit. Are you still following along?
AstraLex features a nice CRT effect that enhances Minecraft's blocky aspect, which you can tweak its intensity in the options menu. Other fantastic settings in this shader are the lens flare's regular and Double Rainbows settings, shadows quality offsets and the possibility to remove blocking texture from blocks. While the new filter may not suit all people's tastes, it's still a great graphic enhancer that won't run your GPU to the ground.
Also: Do you have a clean Minecraft install but don't know where to start? Browse the 30 BEST Minecraft Mods For 2022 and choose whatever fits your mood!
Super-Duper Vanilla Shaders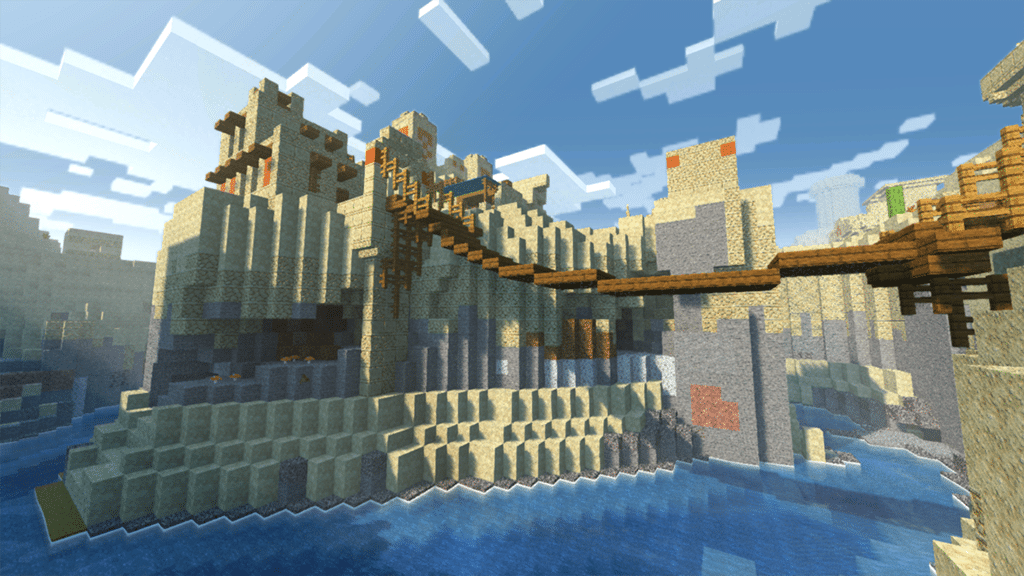 While it's super fun to modify Minecraft's classic graphics to fit a certain aesthetic, some players like to keep the vanilla style primarily untouched. So we wanted to include some Minecraft 1.18 shaders that help enhance your experience without going overboard.
Released in October of this year, SuperDuper Vanilla takes a lot of inspiration from Minecraft Dungeons' shading style. Ray tracing is an essential feature in any high-quality shader to correctly process and display light sources and shadows, and Super-Duper Vanilla manages to deliver an astounding aesthetic in this area.
Looking at its performance and looks, FlameRender Studios has released a promising shader pack, so we're keeping an eye out for future releases. This shader will soon have Iris compatibility, so be sure to check their description page if you're interested in trying that feature in the future!
DrDesten's MCShaders
Do you feel like testing a new shader for Minecraft 1.18? The following entry in our list was released mid-2021, and it's arguably one of the best currently available that doesn't include shadow casting in its configuration. While having realistic shadows is something many players enjoy, you gain a lot by playing with colour saturation, exposure, and overall improved dynamic lighting in DrDestien's MCShaders. Besides, you can use any Physically Based Rendering (PBR) texture pack on top to achieve a realistic look in your Minecraft world since it supports several PBR standards commonly used within the community. The good news about any new content is that we can expect new features and performance improvements in the future, so we can cross our fingers to see more from drdesten!
Related: Are you a mobile Minecraft player? Download one of the 10 BEST Shaders For Minecraft PE and hop into the party!
Prismarine Shader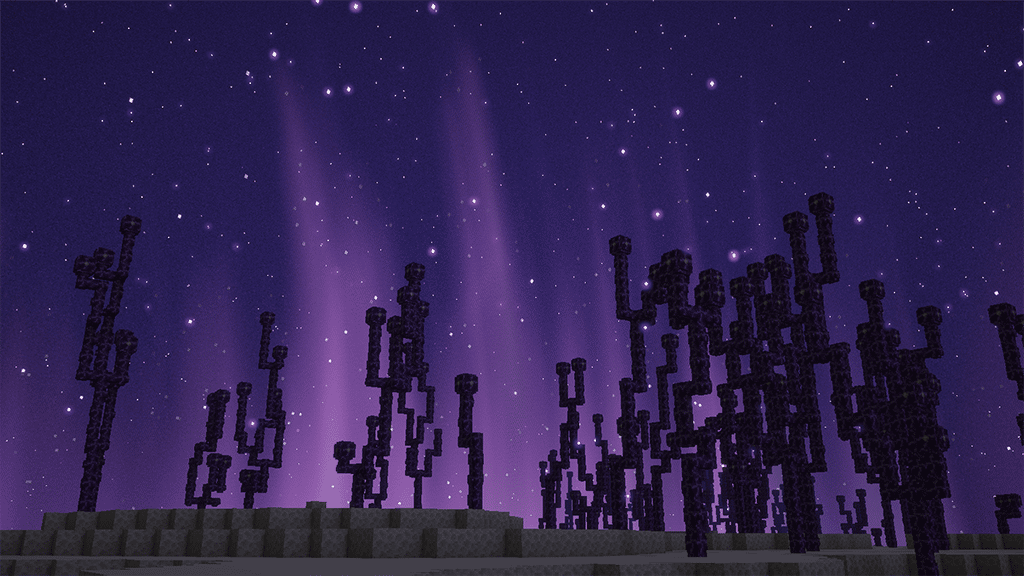 Here have another shader that self-promotes as a BSL edit but manages to include its unique twist to the formula. Prismarine Shader includes new colours and visuals into your Minecraft world that will blow your mind away. Featuring better-looking, fancy skies, random coloured block lighting and fog, this shader pack runs perfectly on multiplayer servers according to its users. It's perfect for playing with friends in your private Minecraft world!
We're blown away by the details and effort put into this relatively new project. The description page notes that it's compatible with The Twilight Forest, an additional reason to download this shader pack for 1.18 and try it yourself. We also suggest checking out the End with Prismarine Shader activated– the screenshot should speak for itself!
Sildur's Enhanced Default
With the release of Minecraft 1.18, shaders need to function correctly within the Deep End and offer the best graphical experience to enjoy the new additions. Sildur's Enhanced Default should improve your graphic experience thanks to its flexible customization settings while still remaining a lightweight add-on. This shader offers overhauled reflections, shadows and temporal anti-aliasing (TAA) that helps enormously with overall performance. However, we do suggest treading carefully if this shader pack demands too much from your computer. It might take some time to get all the settings right!
Also: The latest update has drastically changed the way we play. It's time to learn How To Find Diamonds In Minecraft 1.18 and get your upgraded gear!
Stereo's Default+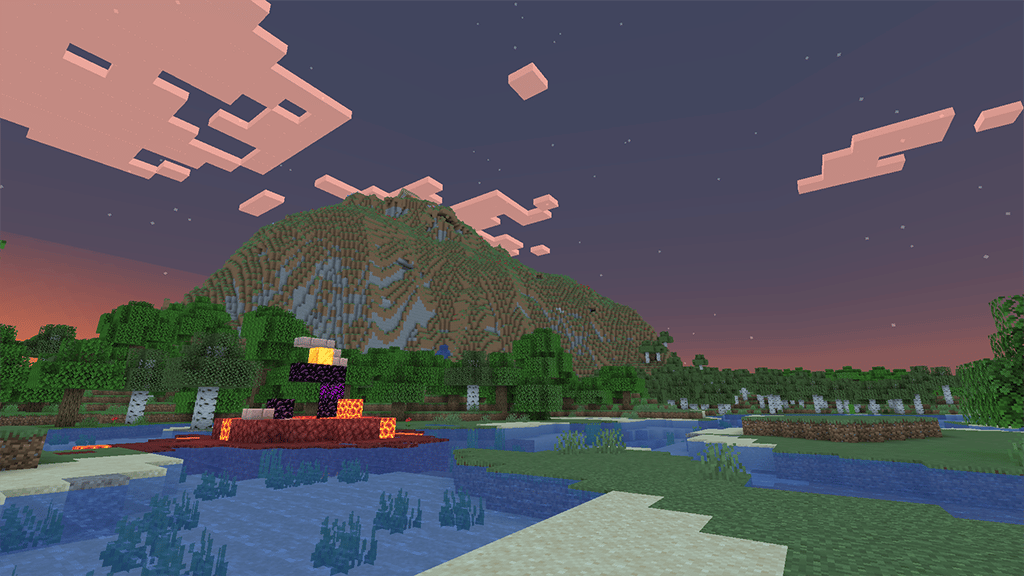 Compared to other featured shaders, this is one of the most recently Minecraft shaders released for 1.18. But don't be fooled! Stereo's Default+ is a strong contender for its straightforward proposal and outstanding performance. It takes direct inspiration from XorDev's Default Shaderpack, meaning that the vanilla experience is mostly untouched. If you enjoy a more subtle overhaul for your Minecraft world, Stereo's Default+ mostly focuses on improving liquids and lighting. As a side note, you can now use this shader pack with Iris with its latest update!
Also: Start a new Minecraft adventure and build one of our 50 Minecraft House Ideas to kickoff 1.18 with a bang!
MakeUp
Up next, we have a Minecraft shader for 1.18 that's perfect for Inter and Nvidia users and allows you to choose a specific colour scheme as a filter. Of course, you can change this filter anytime you'd like! After a year of development and updates, it's currently a strong entry as one of the best shaders for Minecraft 1.18 due to its versatile customizations and terrific performance optimizations. If you're having lag issues while playing, don't forget that depth of field and shadows require a lot of resources to function properly. Fortunately, your game will still look stunning if you decide to deactivate them!
Sildur's Vibrant Shaders
Last but not least, we have another shader pack created by Sildur available for Minecraft 1.18. Compared to Enhanced Default, Sildur's Vibrant shader has been around since 2012 and focuses on a more lively colour palette. The lighting overhaul will make your game look screenshot-worth no matter where you travel! It shares a lot of customization settings with Enhanced Default you, too, can tweak to your liking. If you're an Intel user, you'd benefit a lot from using Sildur's Vibrant since it's available in several friendly presets. The author even claims that Mac users can install the shader pack, even though macOS isn't the best option for playing the game.
We're always amazed by the community's dedication and speed to adapt their content for the latest Minecraft releases. We cannot wait to see breathtaking screenshots taken with any of these shader packs installed! Which one have you already tried with your Minecraft world? Have you encountered any issues with how lighting or liquids are rendered? Let us know in the comments below and, as always, thank you for reading!