Minecraft shaders are marvelous! And they are not only for java players. Just look at the fantastic RTX shaders available on bedrock. It's breathtaking, isn't it? However, that is only exclusive to rich PC gamers as they need to have an expensive Nvidia RTX graphics card installed.
But that doesn't mean you cannot enjoy shaders on other platforms. There are shaders for even mobile gamers. So in this blog post, you'll learn the 10 best shaders for Minecraft PE out there, and at the end, I'll help you install your preferred shaders.
So without further ado, let's get into it!
Related: 10 BEST Minecraft Shaders for 1.17.1
Shiftery/Console Shaders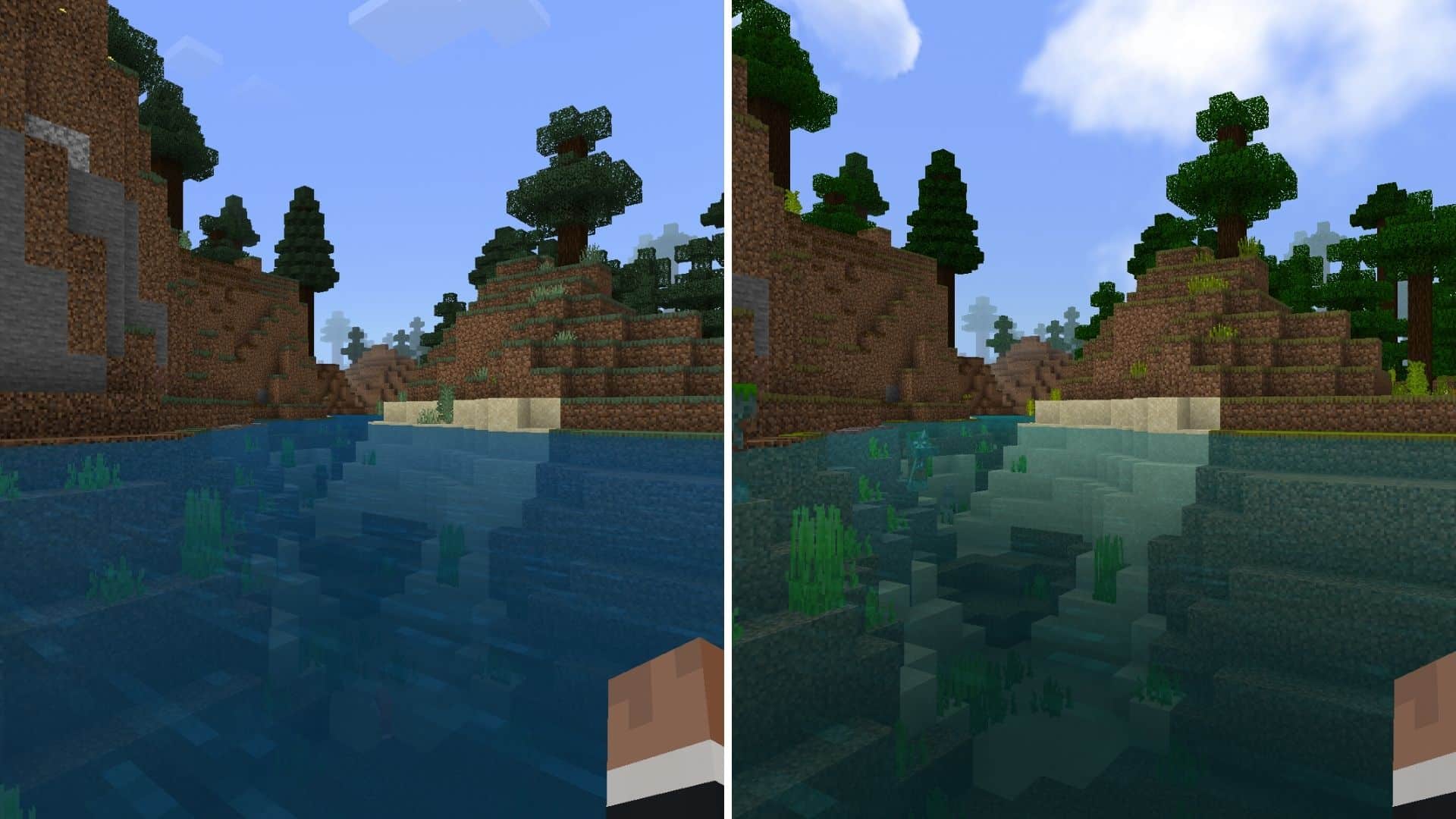 Starting up with the MCPE shaders is Shiftery Shaders. These shaders aim to give the player a shader experience similar to consoles (PS4 and Xbox One). With it installed, your world will get a warmer orange tint.
It also adds some great features like realistic moving clouds, falling leaves, sand- and snowstorms.
Chocapic Shaders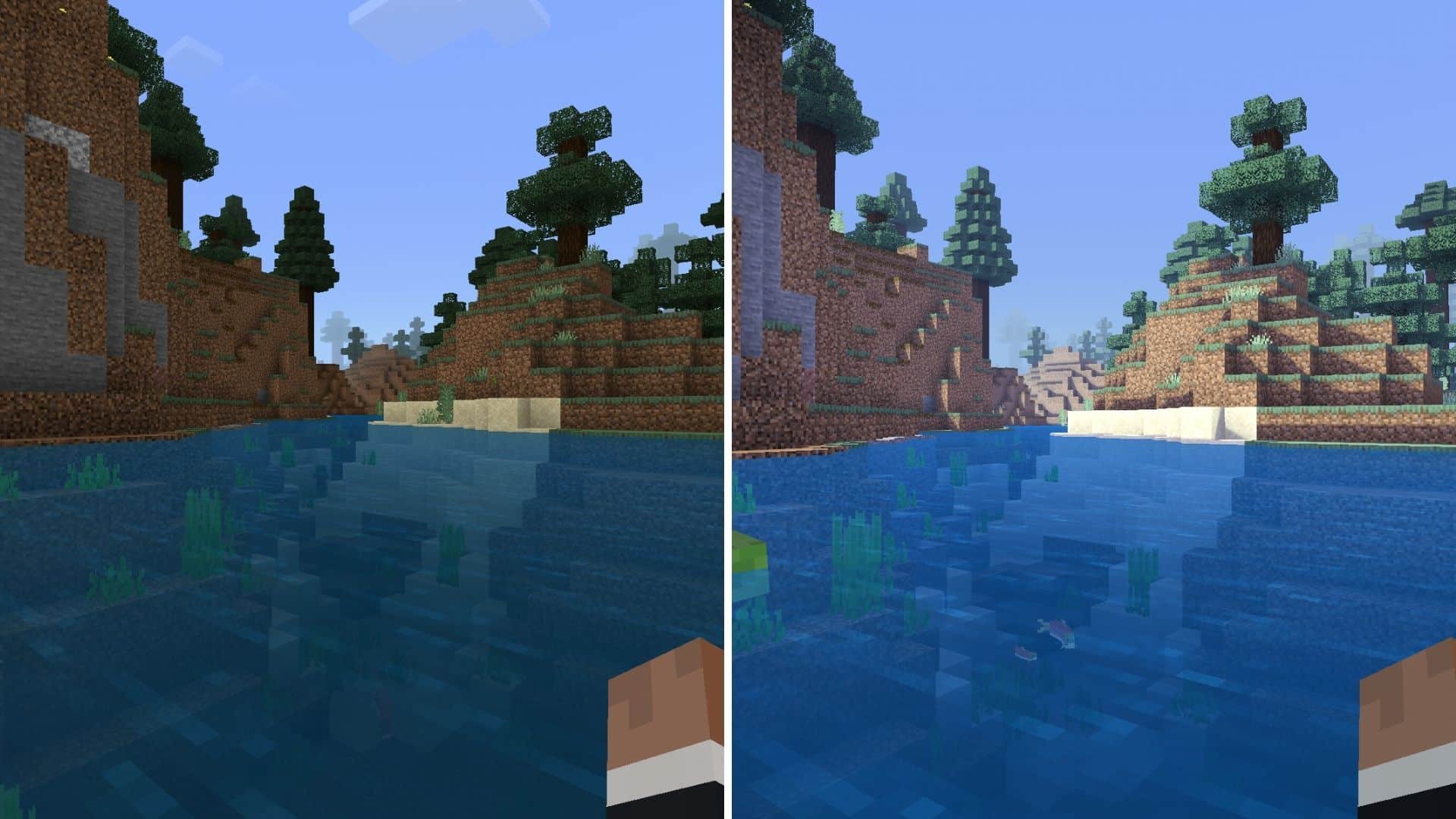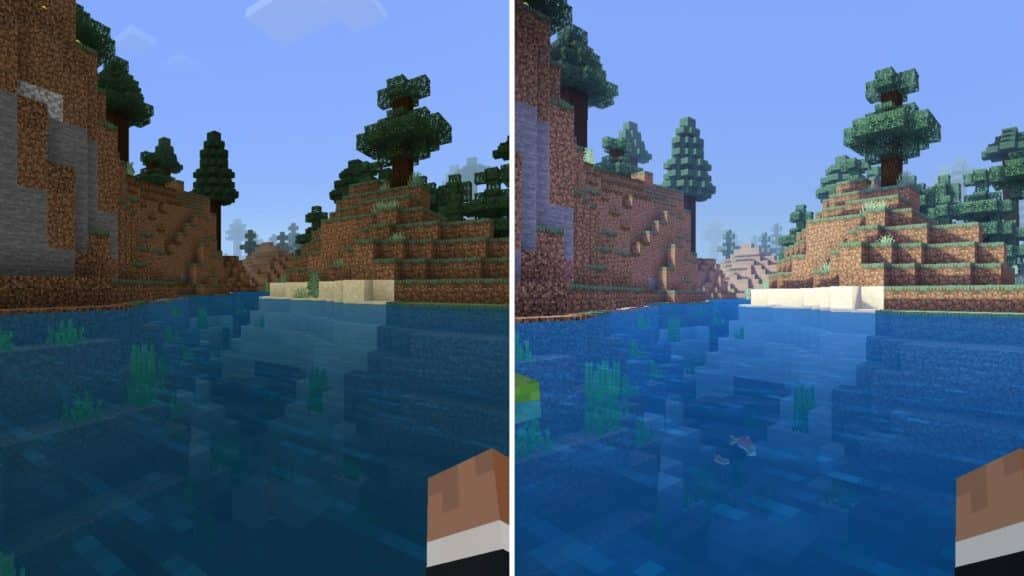 Next up on the list is Chocapic Shaders. These shaders offer you all the usual: shadows, a more realistic sky, and vibrant lighting. The overall look of the game is a bit more toned down and bright.
Additionally to the usual features, the water should be more transparent, and the rain is way more beautiful thanks to the advanced rain particles.
Newb Shaders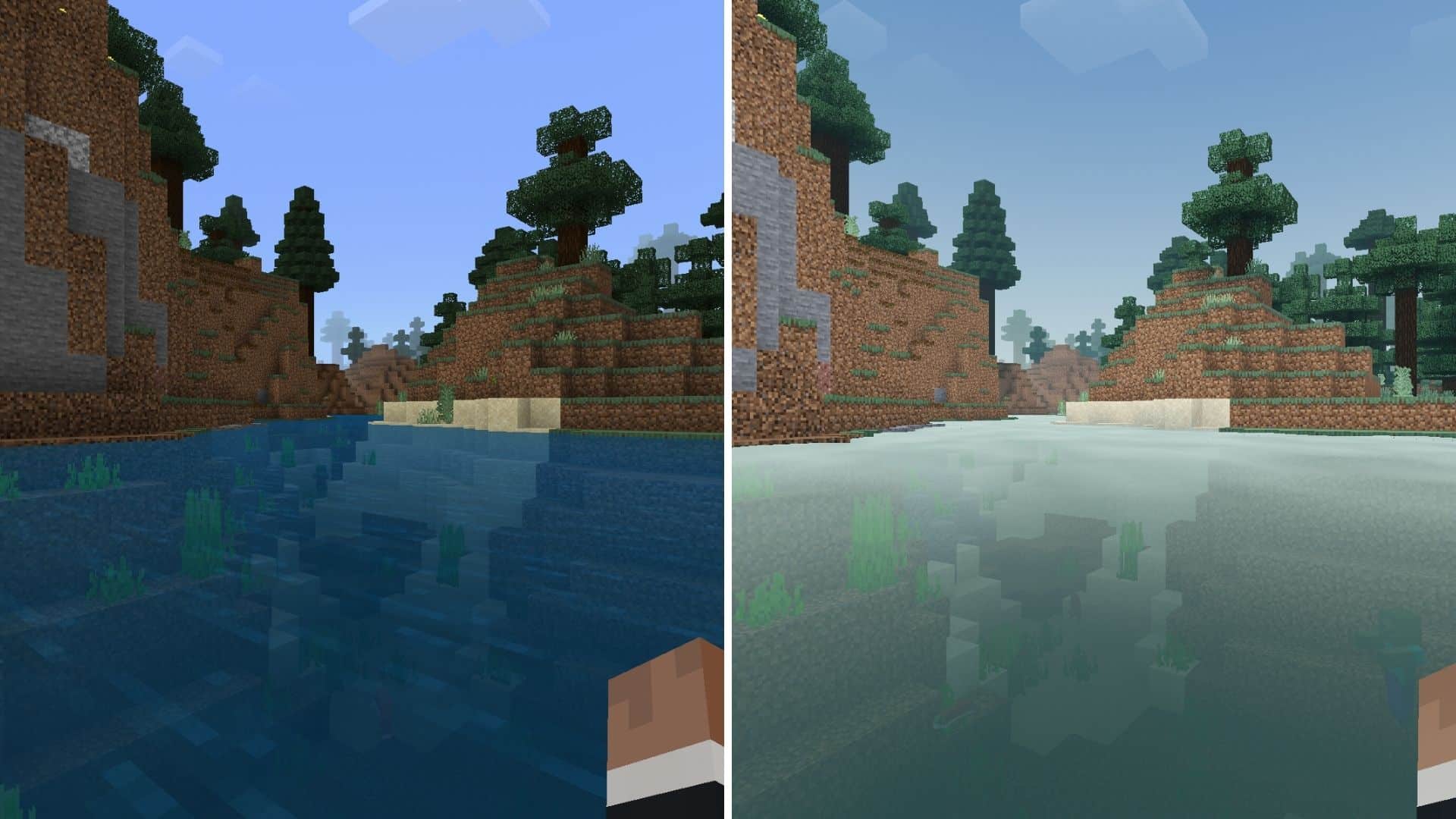 Newb Shaders is one of the best Minecraft PE shaders! The shader is excellent due to being well optimized and having no lag.
With it, installed you get all the basics: different lighting and shadows. I also really enjoyed how the rain looked like, as the sky changes to grey when it starts to rain.
However, there are a few letdowns! For example, I don't really like the foggy atmosphere of it. Additionally, the water effects aren't the best as well. But overall, it's a good shader!
Bicubic Shaders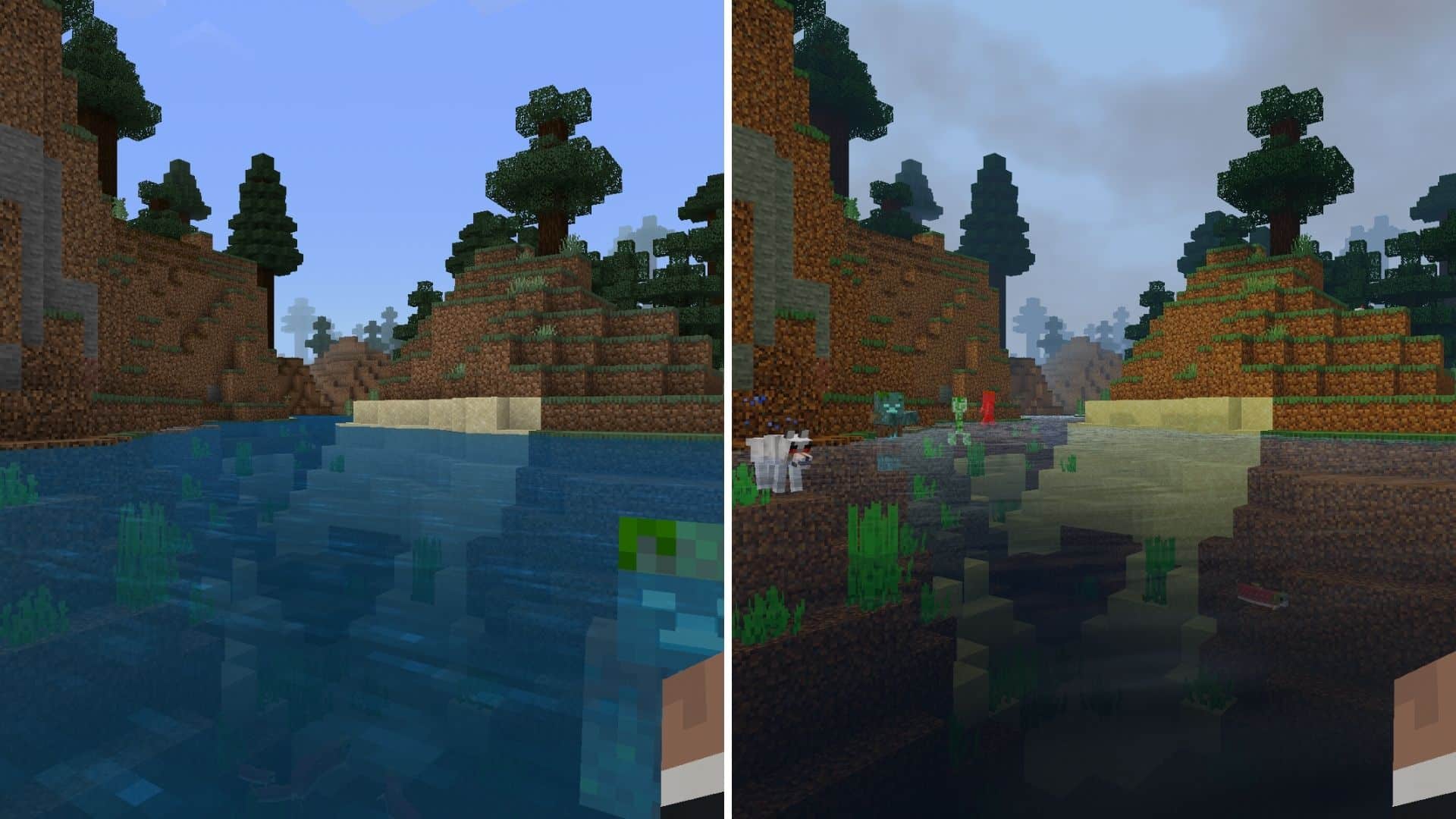 These are my favourite Minecraft PE shaders. It offers everything you'd expect from a good shader. However, where this shader absolutely shines in is its water effects.
First things first, the water has a nice reflection, giving it a more realistic look. However, submerging yourself into the water is a whole other experience. The overall feel is realistic due to the fantastic job they did with the underwater lighting.
So if you're looking to try only one shader, I highly recommend you pick this one. It's the best Minecraft PE shaders.
Reflex Shaders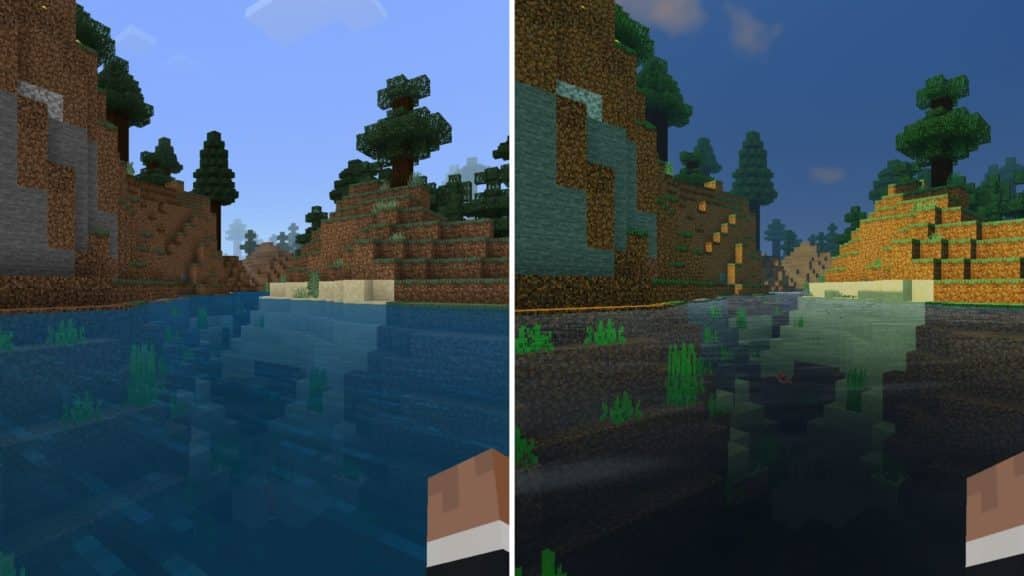 Reflex Shaders is excellent in two things – optimization and looking great. Just like Shiftery, this shader has a vibrant and a nice warm orange tone to it.
However, there's a slight problem with this shader. Just like with many other shaders, this one struggles to make deserts look great. The sand there seems like it's overexposed.
But other than that, these Minecraft MCPE shaders are great. So if you're looking to spice up your Minecraft without sacrificing performance, then this is a solid pick.
ESTN Shaders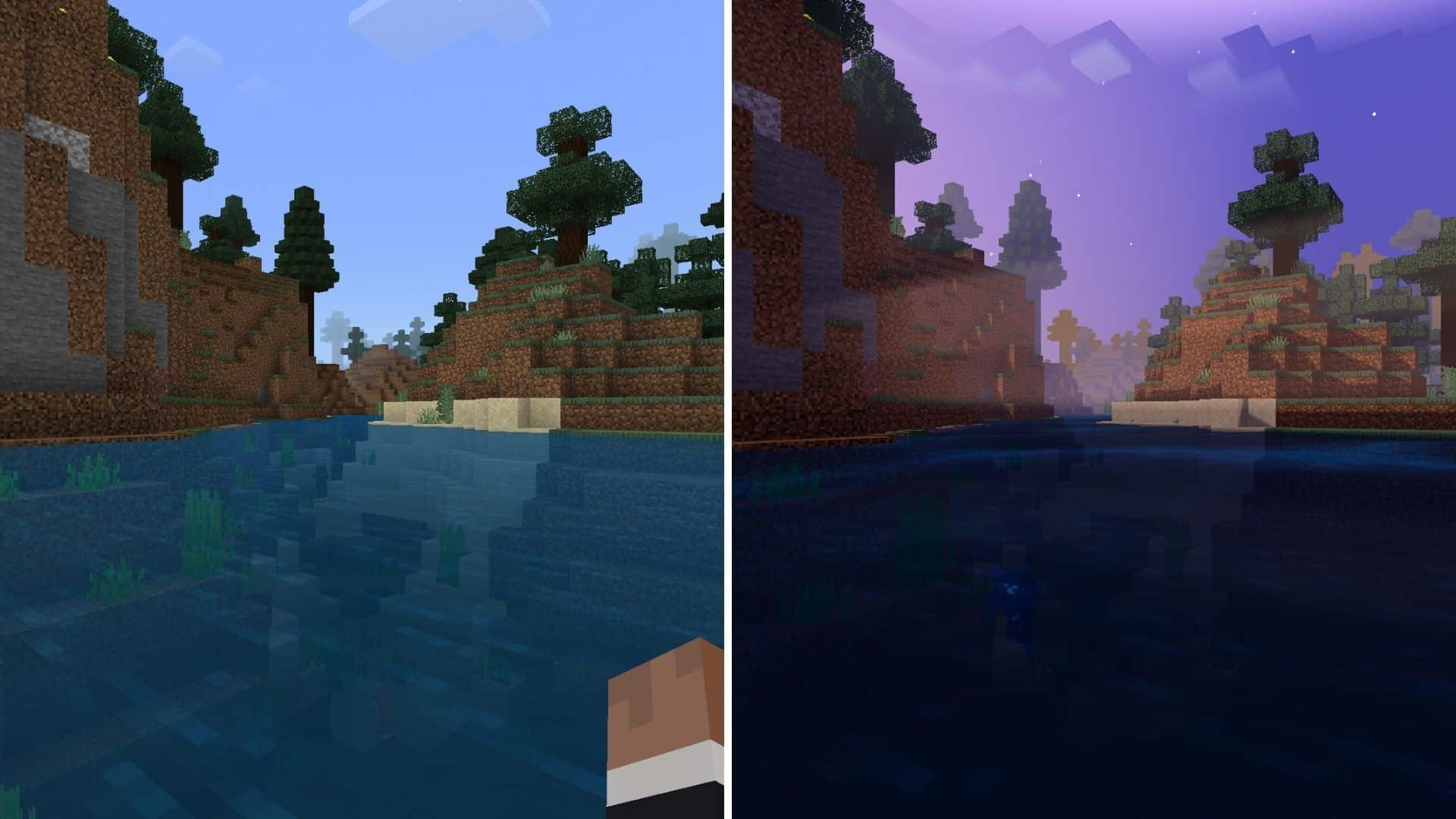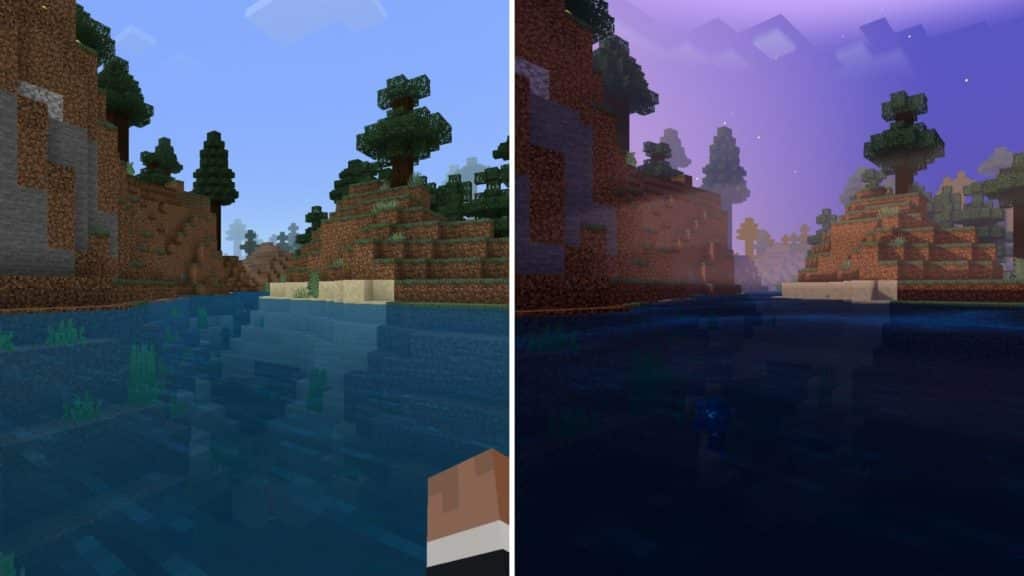 If I couldn't pick Bicubic Shaders, then this would be the next best one. This differs from every other shader because it doesn't make the water and skies look ultra-realistic.
Instead, it tries to just add minor enhancements to your game. These include moving plants, water distortion, and monochromatic weather. But my favourite feature must be the sunbeams. With them, the Minecraft World just looks breathtaking during sunrise and sunfall.
So if you're looking to just enhance your game, this is a must. Your Minecraft houses will look amazing with it!
SweetDream Shaders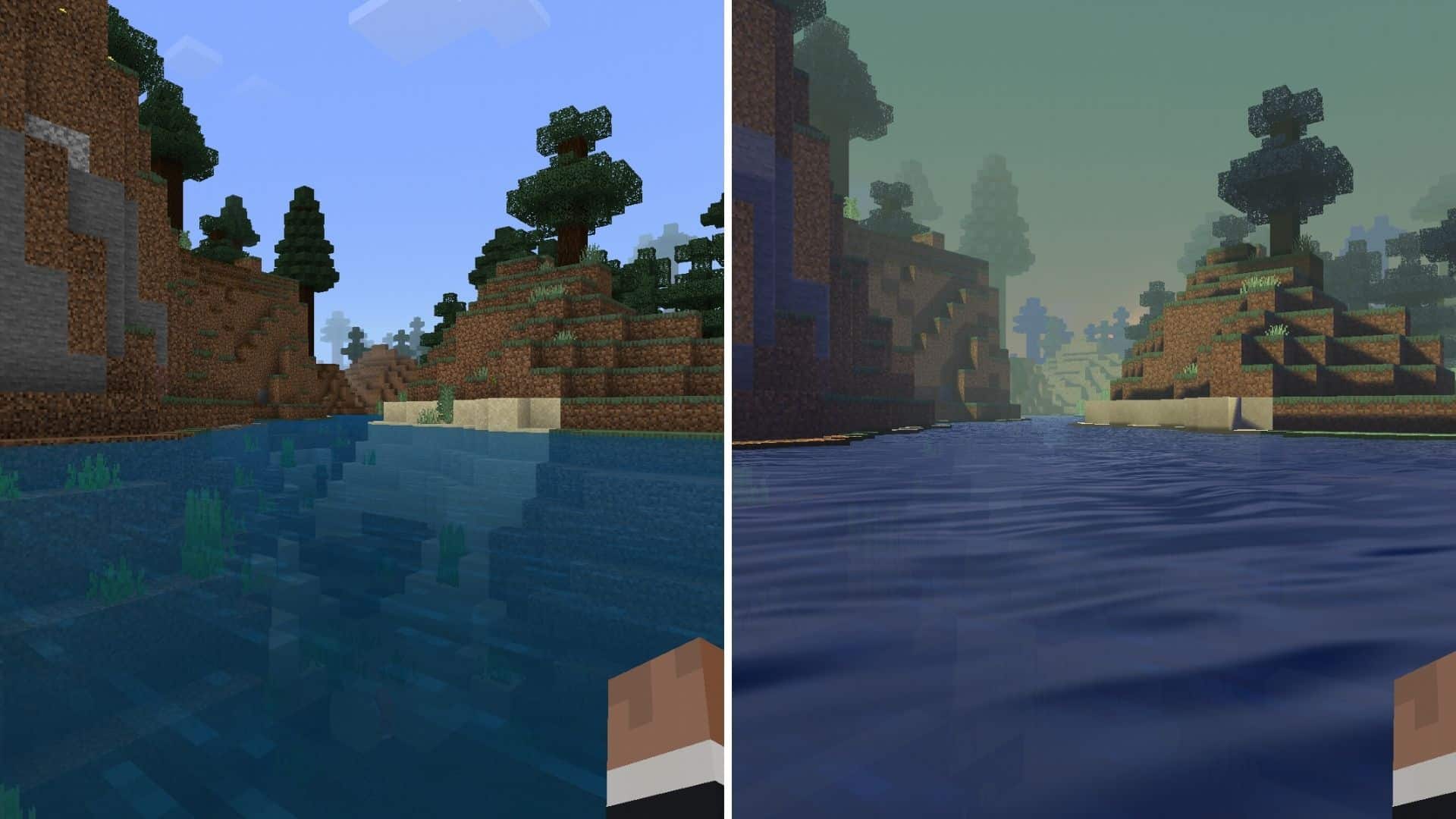 Next up on the list is SweetDream Shaders. What makes this different from every other shader on the list is how it looks. Instead of going the route of scaling up the saturation and brightness, this one tones it down.
As you can see in the picture, the colours seem to be softer and foggier, giving this dream-like look.
So if you want something unique, then these Minecraft PE shaders might be for you!
Natural Mystic Shader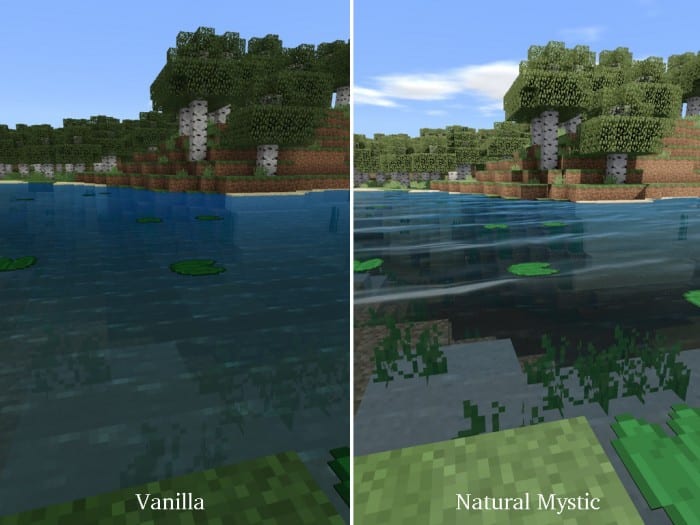 Natural Mystic Shader is a subtle yet beautiful shader for your mobile experience. With it, the game enhances the game more subtlely. For example, the shader won't come with any shadows. Instead, you'll just get some more realistic water and a realistic sky.
Also, the game will have a more toned-down look. So if that's what you're looking for, then I highly recommend this one.
LSPE Shaders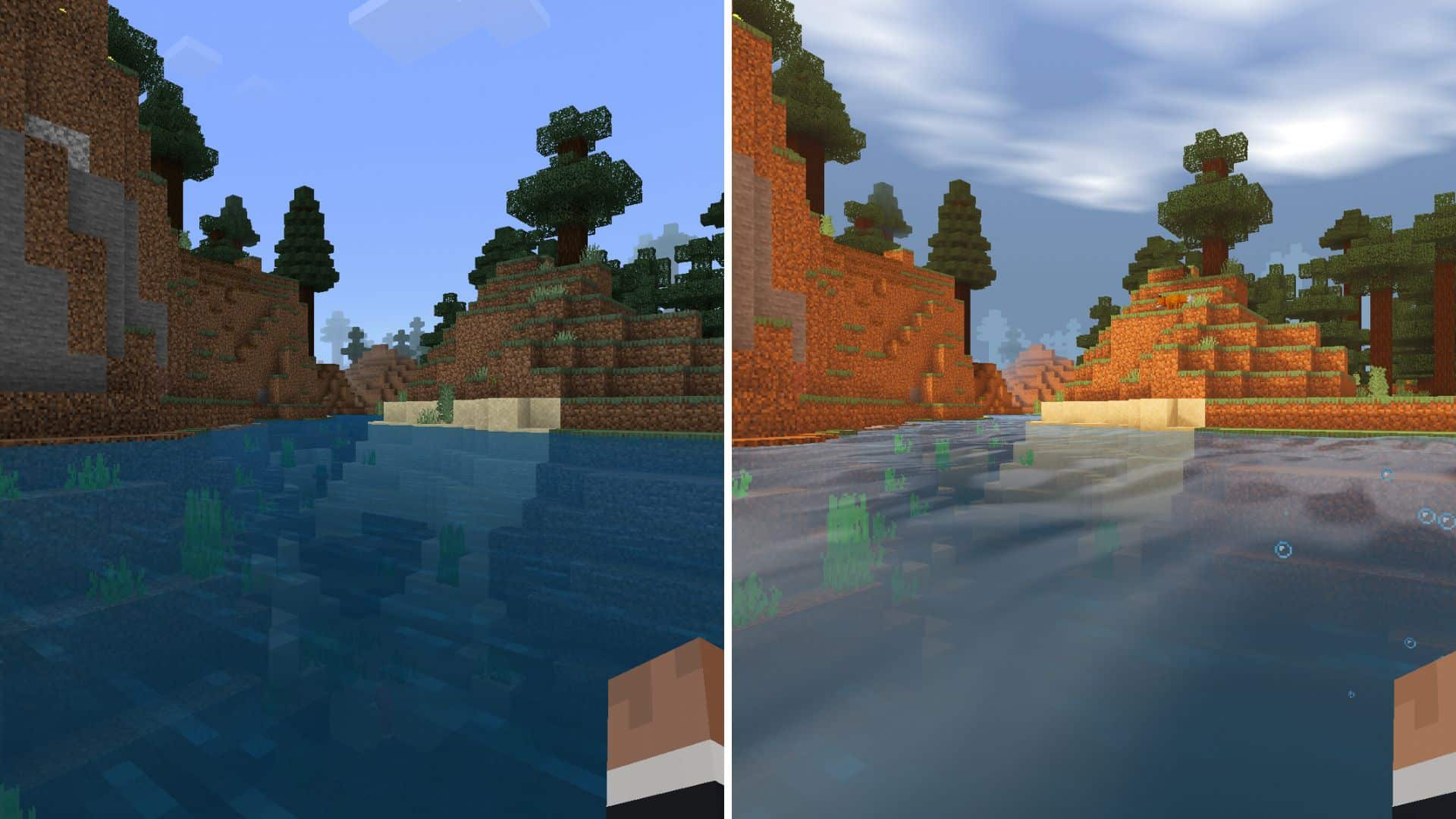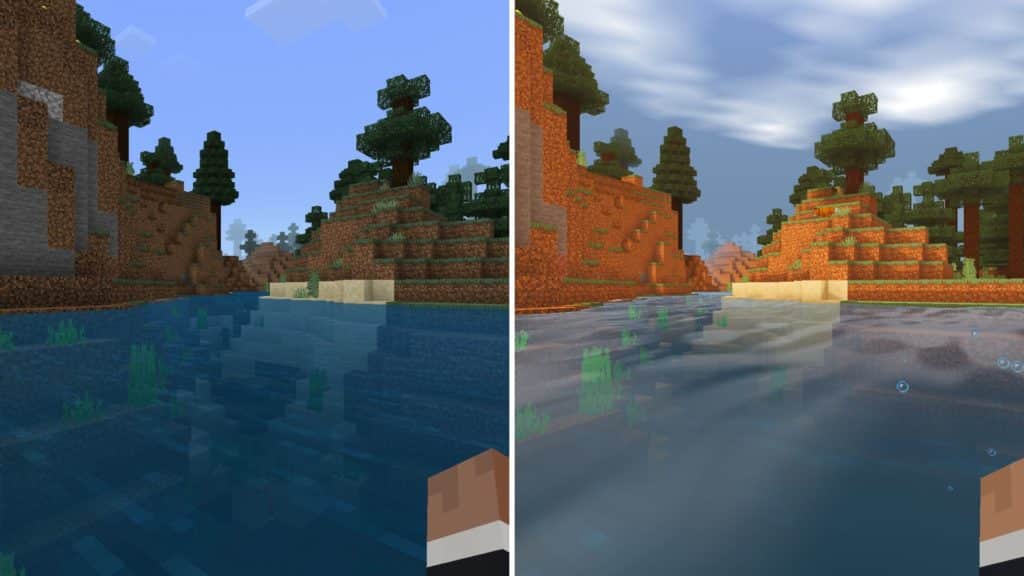 Next up on our list is LSPE Shaders. This is truly one of the best Minecraft PE shaders available. With it enabled, you get everything you'd expect: some nice water effects, a more vibrant world, and shadows.
So if you like the feel, then I highly recommend you to try it out.
Continuum Shader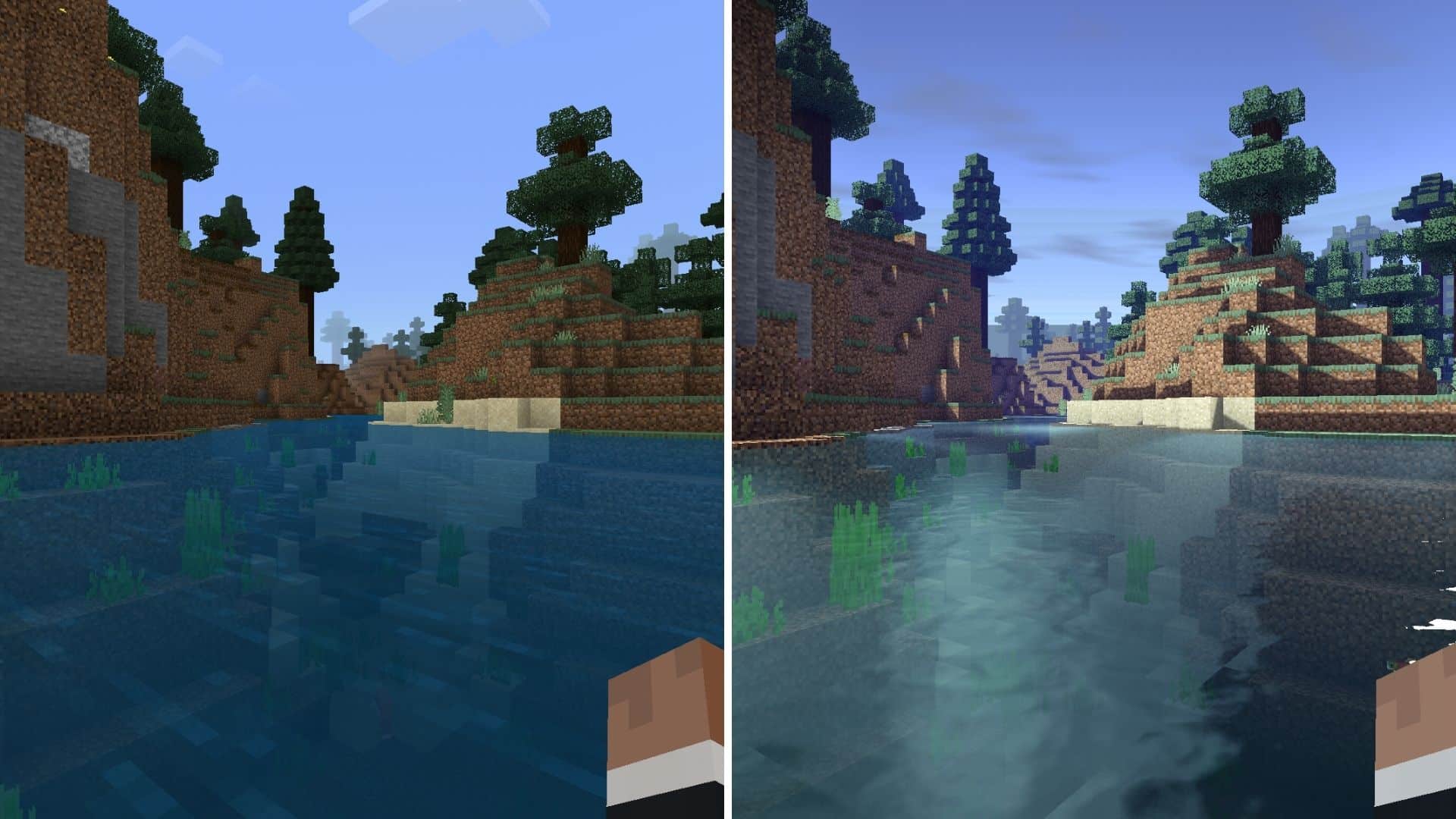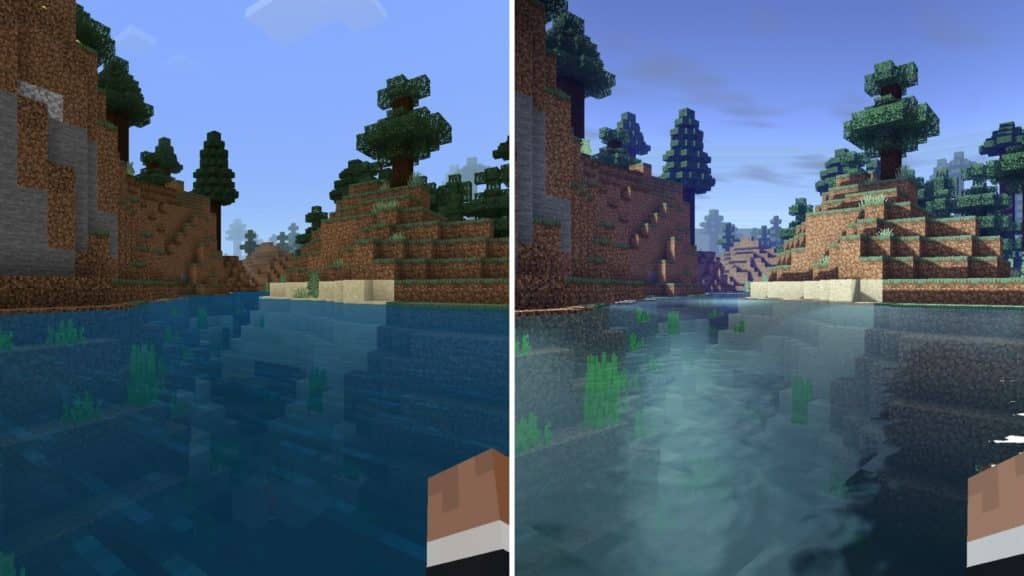 And ending with our list is Continuum Shader. This is yet another solid shader in this list. What makes this one of my favourites is that it has all the awesome things you want from shaders, but it doesn't switch the saturation knob to the max! Instead, it gives a calming aesthetic.
So if you like how this shader looks, then I highly recommend you to try it out!
How to Install Shaders on Minecraft PE
So you've found something that you like but don't know how to install this to your Minecraft world? Well, fortunately, it's easy! If you know how to install Minecraft PE mods/addons, then you already know how to install them. But if you don't, follow these three steps:
Step #1 – Download Your Minecraft PE shaders
Starting off, you're going to need to download your shaders. The best place to find some shaders is in MCPEDL. There you'll find many great shaders, including add-ons! So just check them out, and if you've found one that you've liked, click the "download" button.
Step #2 – Install your PE Shaders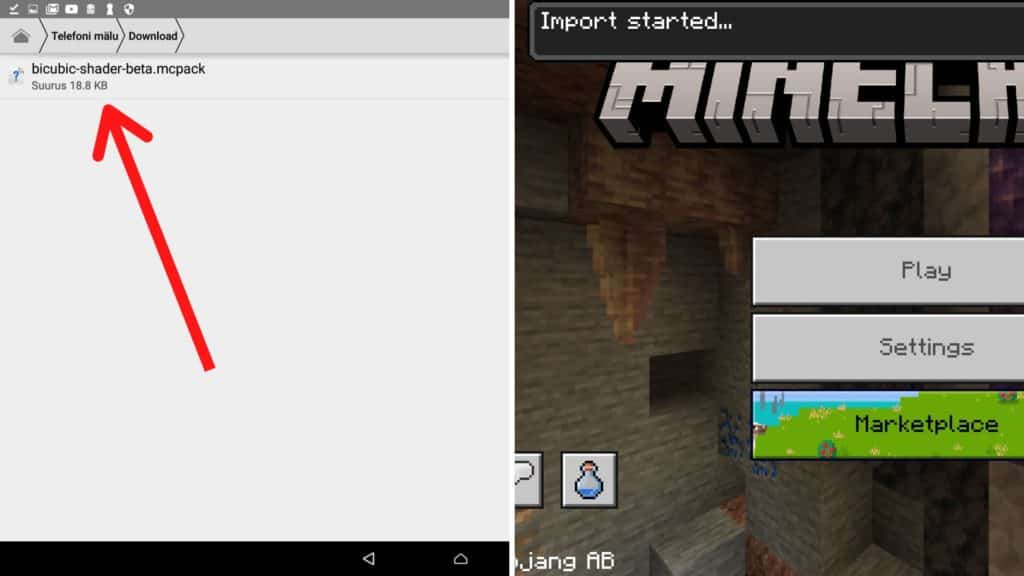 Now all that is left to do is install those shaders. Fortunately, it's a one-click install! All you need to do is go to your file application. Then find your downloaded file, and click it. If it opens Minecraft, then you're done!
Step #3 – Enable Your Minecraft Shaders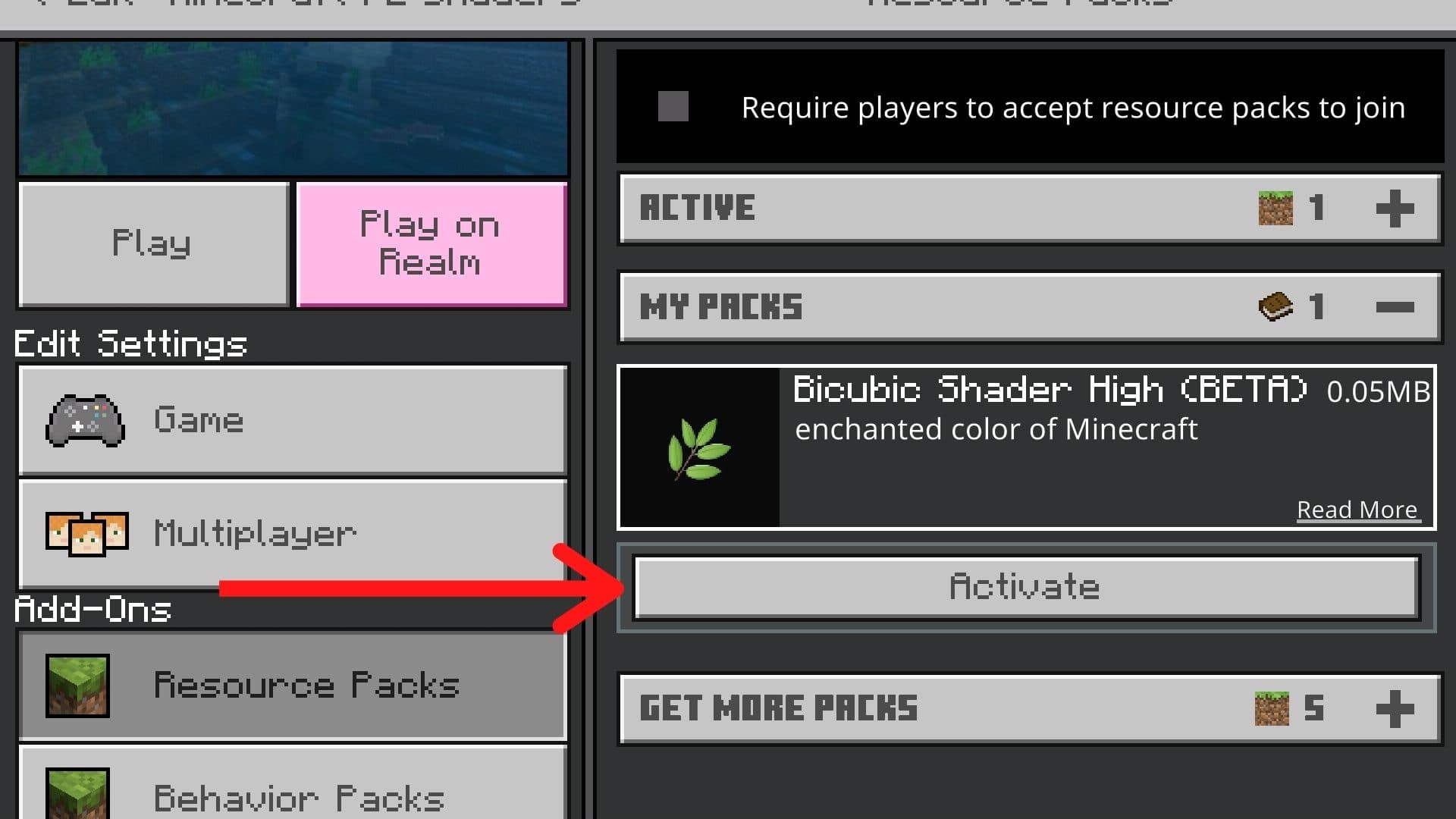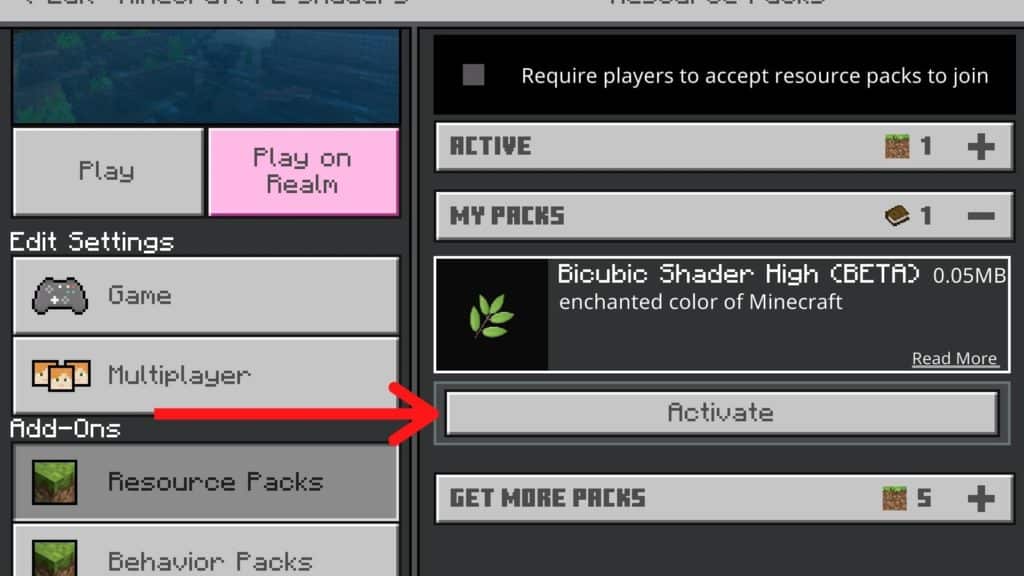 So you just got a notification that you're shaders are installed? Great, now you need to go to your desired world and click the edit button. Then scroll down until you see "Resource Packs".
There, click the + icon on the "My Packs" button. Then select your desired shaders and hit "Activate". And now, you're done!
Related: 10 BEST Minecraft Medieval Texture Packs
Conclusion
And those were the Minecraft shaders. I hope you enjoyed this article and found something that will help you to enhance your Minecraft experience! So, what shaders are you going to try out? Comment it down below; I'd like to hear from you.