After rigorous testing across different game modes and making a lot of people rage, I have put together a list of the 8 best shotguns you can currently use in Modern Warfare 3.
These shotguns were picked based on how much damage they do, their ability to one-shot enemies, what's their recoil and gun kick like, and whether they are suited to be a main or secondary weapon in any loadout. So, lock & load people…. we are diving into it!
Here's our complete tier list of the best shotguns in Modern Warfare 3:
| Photo | Name | Tier | Weapon Speciality | Damage | Max Range | TTK |
| --- | --- | --- | --- | --- | --- | --- |
| | Lockwood 300 | S | Highest damage output after Dual Trigger | 60/54/50 | 27.2 | 1.05s |
| | MX Guardian | S | Fully automatic, with large magazine size | 37/31/29 | 7.9 | 0.7s |
| | KV Broadside | S | Great recoil control for a fully-automatic shotgun | 35/35/32 | 25.7 | 1.4s |
| | Riveter | A | Great secondary firearm thanks to quick rate of fire | 35/28/27 | 31.8 | 0.9s |
| | Haymaker | A | Good close-range encounter shotgun | 52/52/52 | 21.6 | 0.72s |
| | Lockwood 680 | A | Fast reload times due to removable magazine | 83/82/81 | 16.5 | 0.8s |
| | Bryson 890 | B | Unlocks early, so its great for newer players | 140/120/110 | 23.9 | 0.8s |
| | Expedite 12 | B | High recoil allows you to spray and pray | 140/120/102 | 24.4 | 0.94s |
Lockwood 300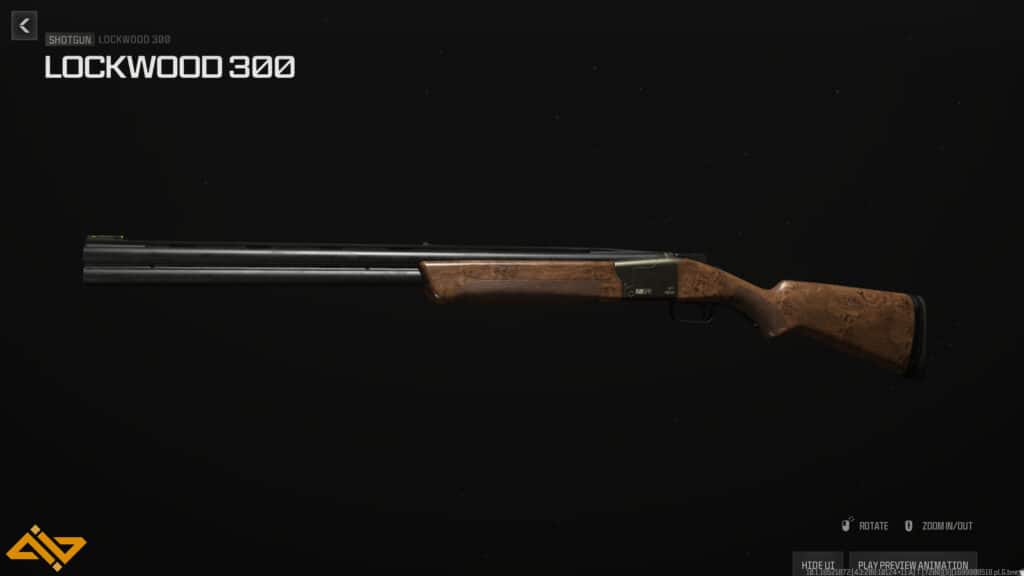 Unlocks at Level 4
The Lockwood 300 is the best shotgun in MW3, thanks to it having the highest damage output for a shotgun (after using the Dual trigger) and its ability to one-shot enemies at close to medium range.
This weapon becomes utterly insane once you attach the Maelstorm Dual Trigger. This trigger lets you shoot two rounds with just one trigger press. This means you can dish out insane damage that can melt through any armor and one-shot anyone within range. All you need is a bit of accuracy and a well-placed shot. You'll always get the kill.
Recommended Attachments:
Barrel: 711MM Matuzek D50
Muzzle: Bryson Series XII Choke
Trigger: Maelstrom Dual Trigger
Stock: Heist Stock Mod
Ammunition: 12 Gauge Slug
Want to learn more? Take a look at our Complete Loadout guide for FJX Imperium!
I have unlocked the Platinum Camo for the Lockwood 300 and will keep a class around this beast until it gets nerfed.
MX Guardian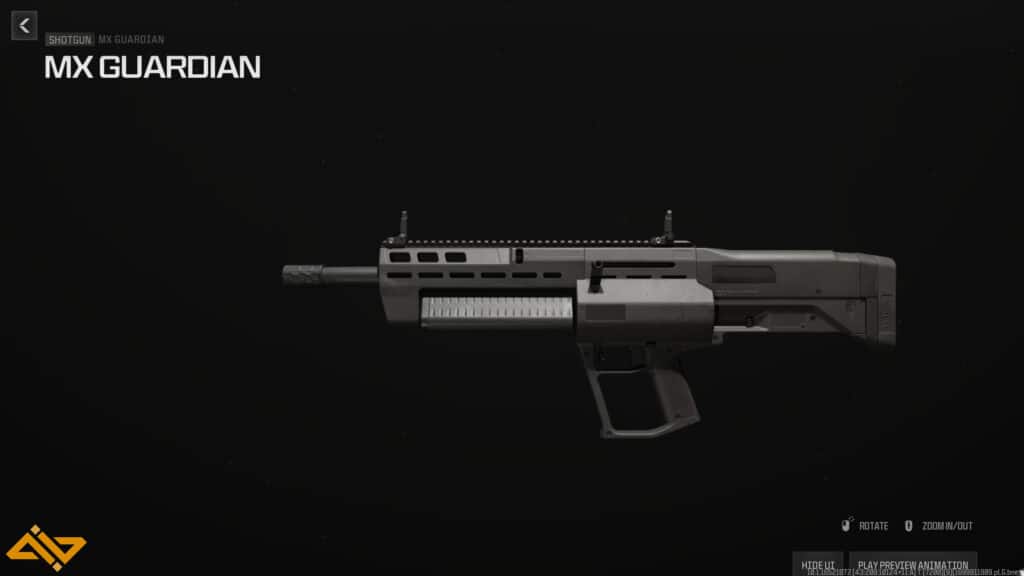 Unlocks at Level 55
Next up is the MX Guardian. This fully automatic shotgun does not skimp over damage just because it has a larger magazine size. You can easily nail one-shot kills with it in smaller maps, and even if you miss, well…you have 14 more shells to confirm the kill. Let it rip!
Recommended Attachments for the MX Guardian (from MW2)
Barrel: HYP-LM Barrel
Muzzle: Bryson Improved Choke
Trigger: Semi-Auto Trigger
Underbarrel: VX Pineapple Underbarrel
Laser: 7MW Canted Laser
The attachments above will give you more control over your shotgun and also improve its range by a huge margin. I suggest that you try these attachments if you think that the range is not good enough for you.
KV Broadside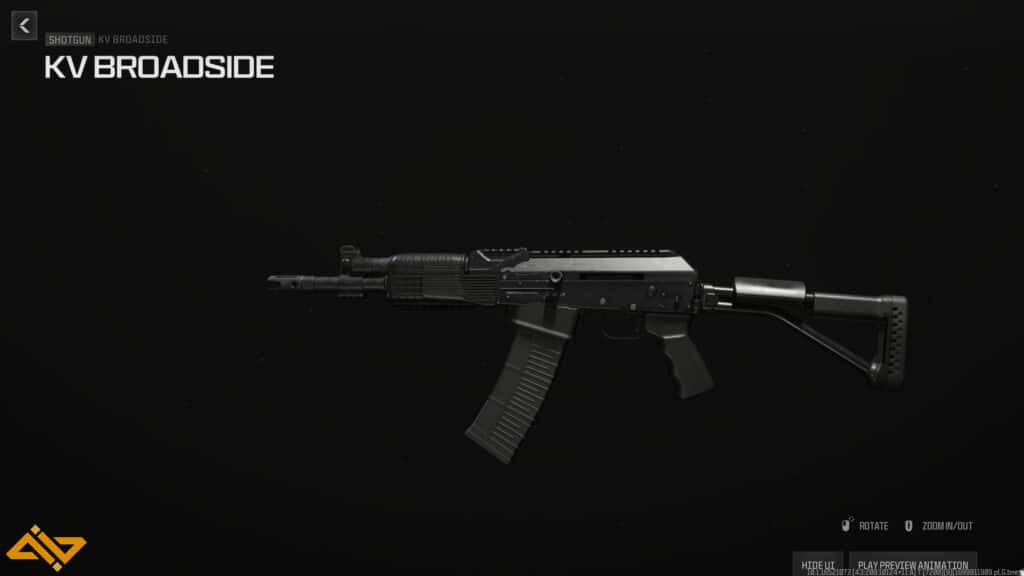 Unlocks at Level 55
Coming in at #3 would be the KV Broadside. Another full-auto shotgun in Modern Warfare 3 that is an absolute joy to use. It is slightly different from the MX Guardian, and some players prefer one over the other.
The fire rate is a tad bit lower than the MX Guardian, but that also means you'll get better recoil control here.
Recommended Attachments for the KV Broadside:
Barrel: Gunner D20
Muzzle: Bryson Choke
Bolt: Dashbolt 60
Magazine: 25 Shell Drum
Laser: Point-G3P 04
Use this shotgun on smaller maps like Rust; you'll be folding players left, right, and center.
Riveter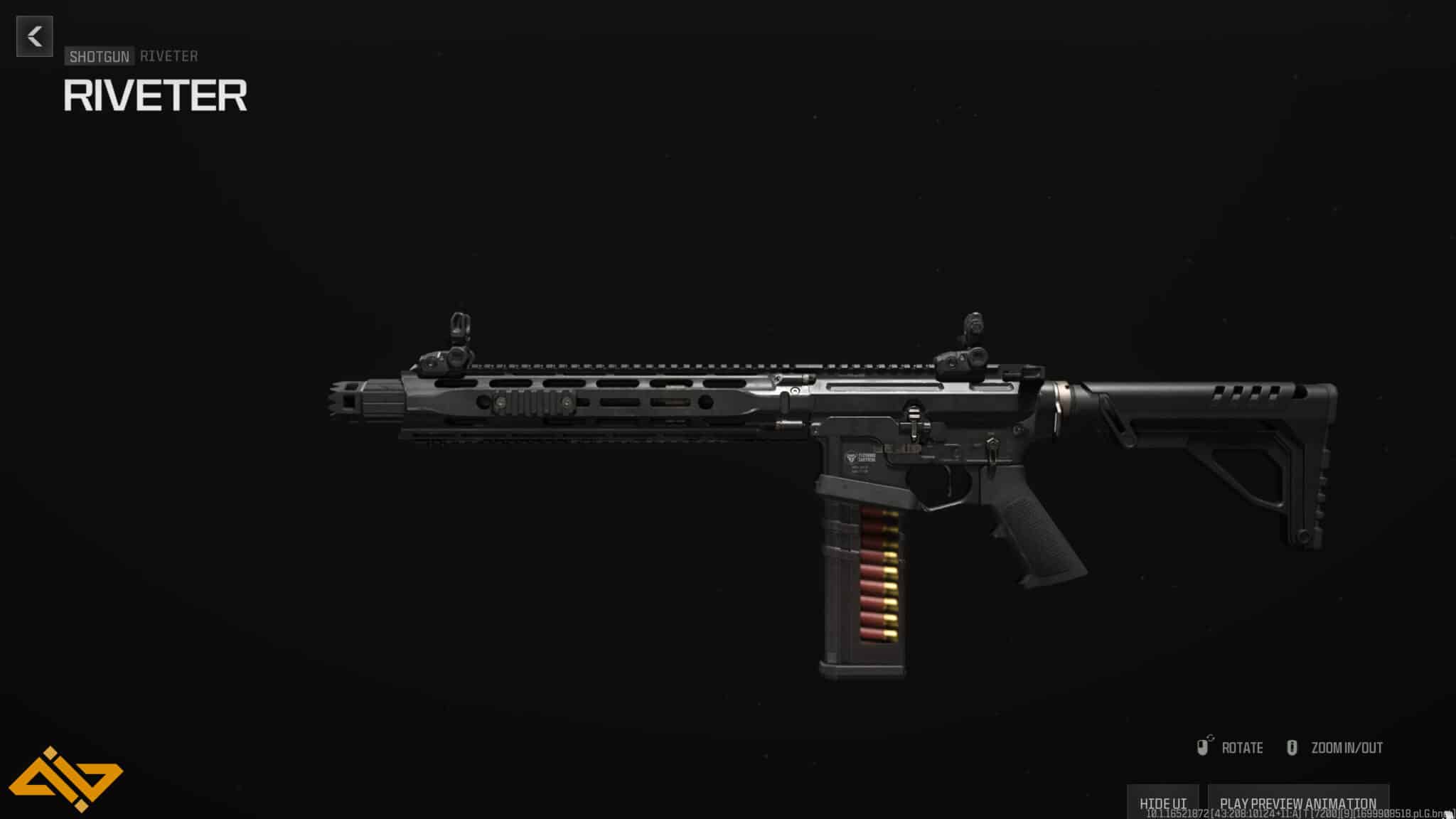 Unlocks at Level 25
The Riveter is a semi-automatic shotgun with decent range and slightly less than-ideal damage that will prove to be an amazing secondary firearm in any Overkill build. You can even use it as your primary weapon with proper attachments.
The Commando default loadout also features this shotgun, so you can get an idea of what the weapon feels like before committing to it. Its quick rate of fire and crosshair recentering ability makes it a viable option for clearing buildings in Warzone where you are worried about shields as well.
Recommended Attachments for the Riveter:
Barrel: SA Draven-20 Long Barrel
Magazine: 30 Round Mag
Rear Grip: XTEN Grip
Underbarrel: Phase-3 Grip
Laser: FTAC Grimline Laser
Haymaker
Unlocks at Level 39 or by Purchasing the Vault Edition
While it is a pretty decent semi-automatic shotgun, the Haymaker doesn't come close to the Riveter or Guardian's damage output. That's why I have placed it at #5 on our list.
It is not bad by any means and will still suit players who prefer spraying their shottys. Aim and shoot. You'll get some easy kills in close-ranged fights. It's just that you'll unlock the Riveter before you can get to the Haymaker, and the prior is an overall better shotgun.
Recommended Attachments for the Haymaker:
Barrel: Imperator Long
Muzzle: Crown Breaker Choke
Magazine: 20 Round Drum
Stock: No Stock Mod
Laser: Corvus PEQ Beam-5
I have a Haymaker with the Gold camo applied, and people get tilted when I use it in smaller maps. Mission accomplished!
Lockwood 680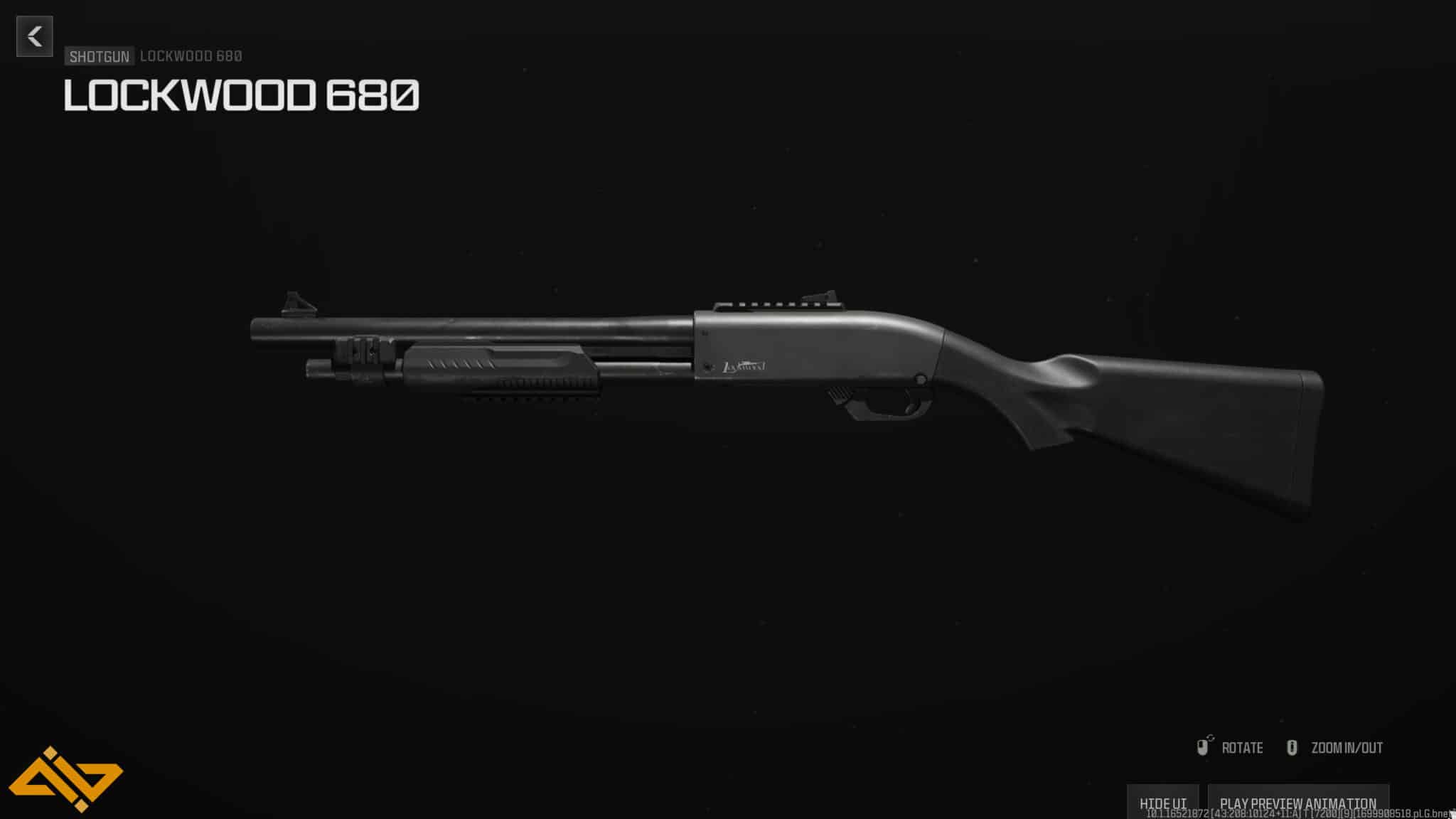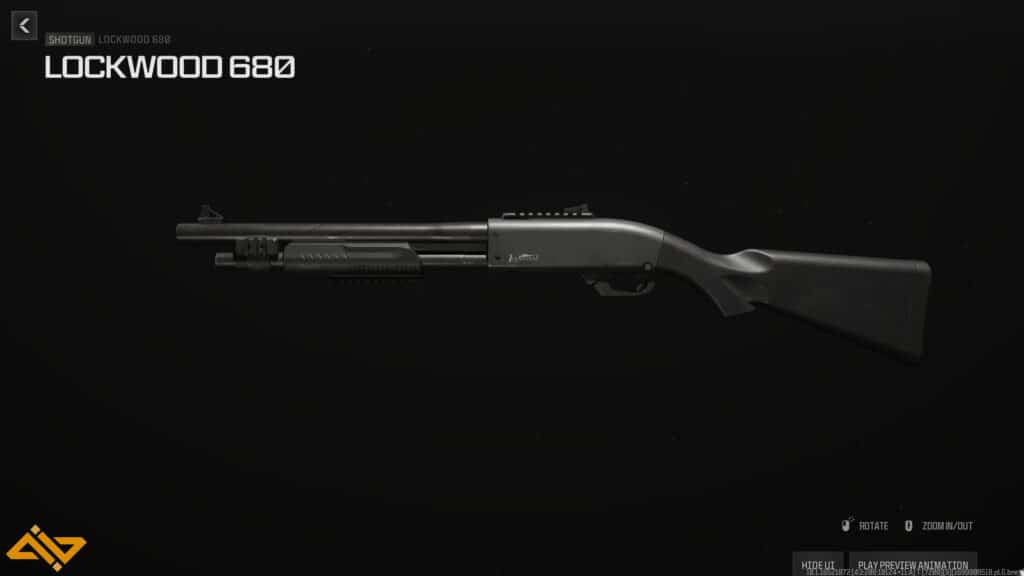 Unlocks at Level 4
The Lockwood 680 is a pump action shotgun in MW3 that has slightly worse damage and range than the Riveter. You can make it work with a few good attachments and by focusing on making a build that increases its range. Its a better
Recommended Attachments for the Lockwood 680:
Barrel: Bryson Hammerforge Long
Muzzle: Crown Breaker Choke
Stock: Sawed Off Mod
Bolt: Express Light Bolt
Ammunition: 12 Guage Slug
With these attachments, you'll see far better results at medium range and the Slugs will also make it easier for you to one-shot players.
Bryson 890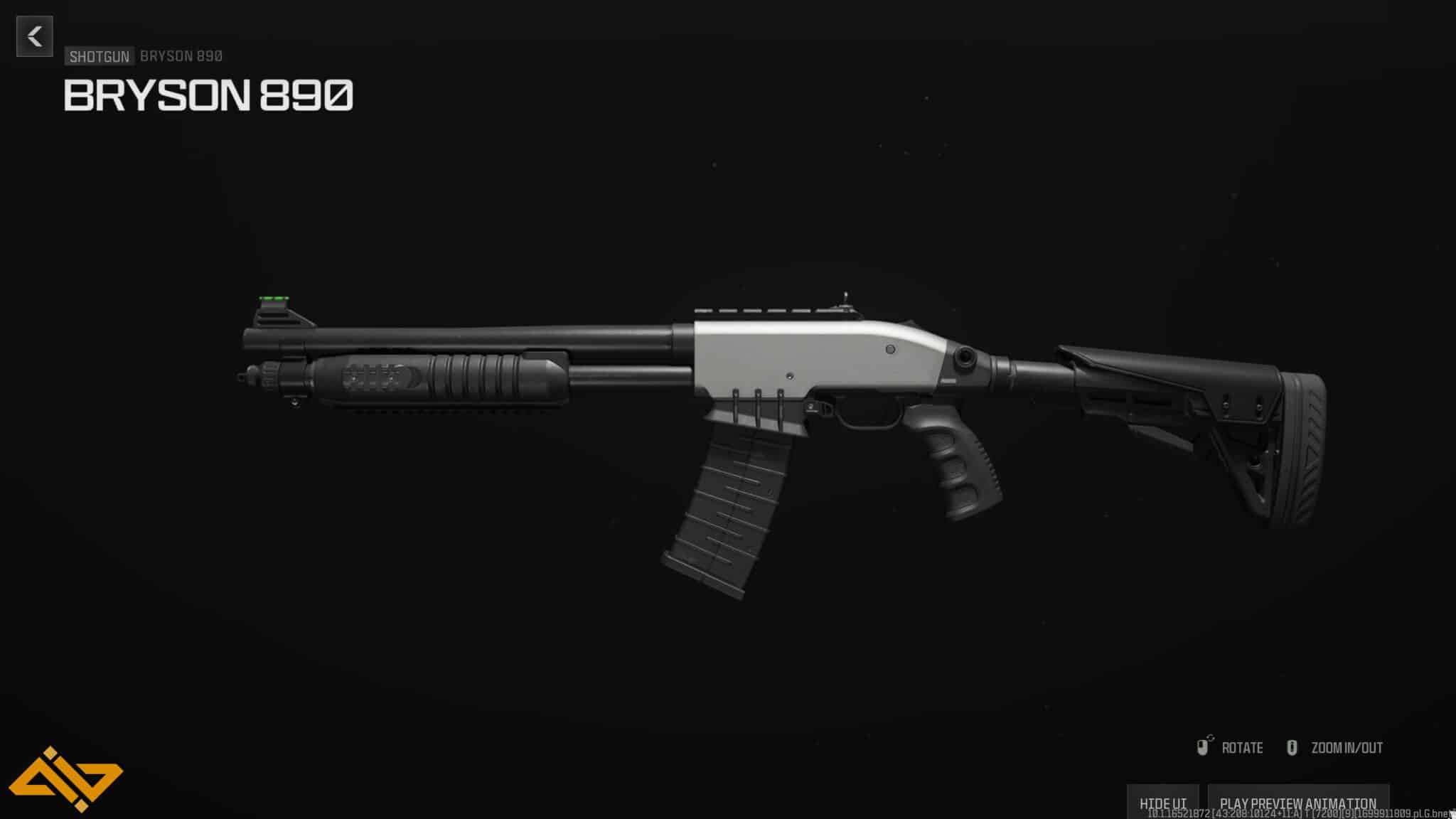 Unlocked by Leveling the Bryson 890 to Level 16
Bryson 890 appears lower down on our list because of its insanely high recoil and low damage at medium range. Sure, you get a removable magazine, which makes reloading a lot faster, but the negatives here still outweigh the positives.
I've found the best attachments that can help you turn the Bryson 890 into a viable shotgun. The intent of these attachments was to make it more stable when trying to hipfire with it.
Recommended Attachments for the Bryson 890:
Barrel: 21.5" Bryson Tacfire
Muzzle: Bryson Improved Choke
Stock: Sawed Off Mod
Underbarrel: VX Pineapple
Laser: Point-G3P 04
Expedite 12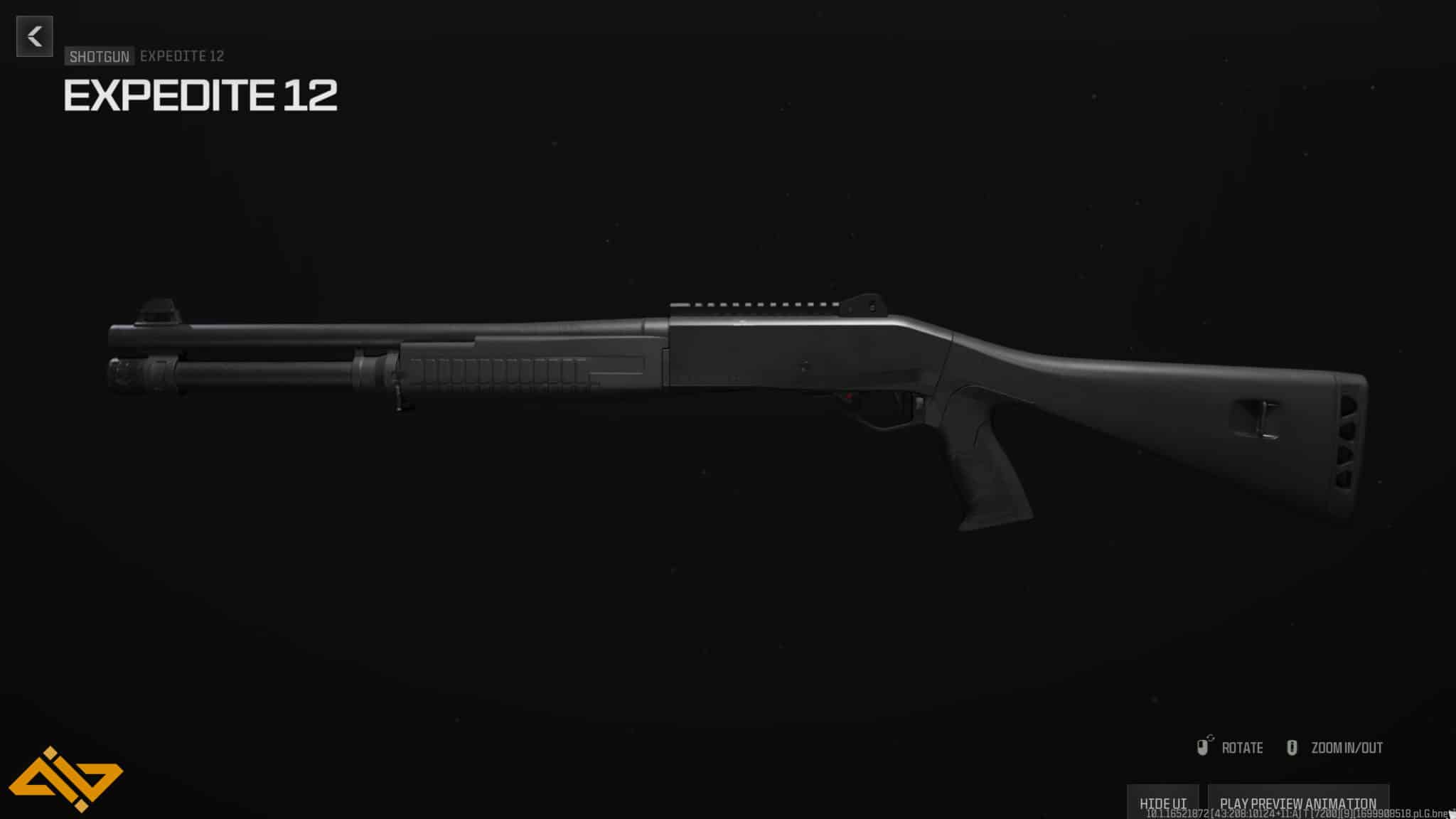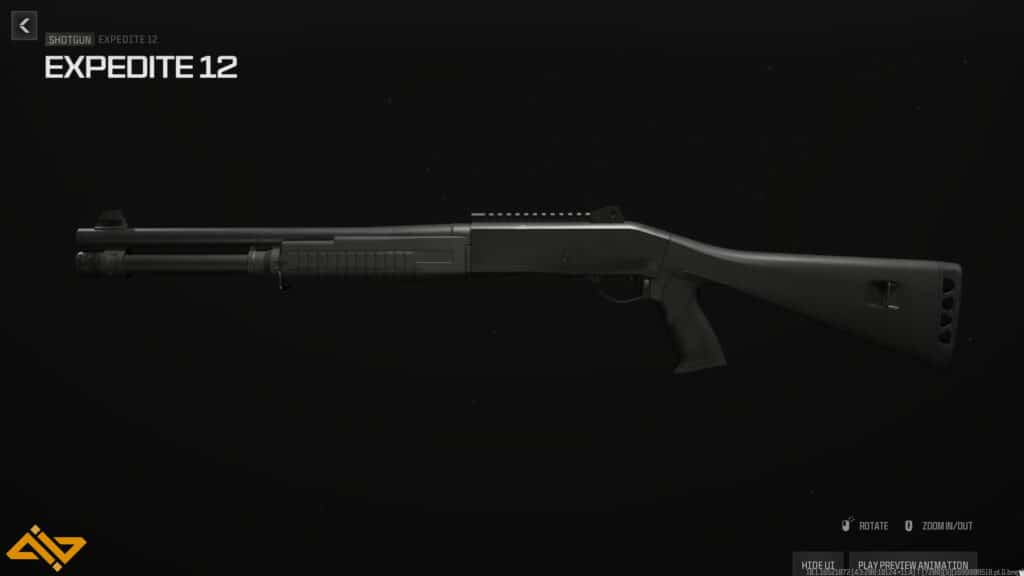 Unlocks at Level 4
Expedite 12 is the last one on this list because of its high recoil and lack of damage. It unlocks at Level 4, which means a lot of new players will be trying it out. I would suggest the Lockwood 680 over this weapon simply because it is an overall more stable shotgun in its base form.
Is it unusable? No. None of the shotguns in MW3 are unusable, so to speak. You have a boatload of attachment options for each gun, allowing you to make something useful out of even the weakest weapon.
In its base form, you have many better options compared to the Expedite 12. But if you can tone down its recoil and increase damage/ reduce pallet spread, it becomes a viable option.
Recommended Attachments for the Expedite 12:
Optic: Slimline Pro
Muzzle: Bryson Choke
Stock: Bryson Reverb-55 Stock
Laser: VLK LZR 7MW
Ammunition: 12 Guage Slug
---
With the best sniper rifles and shotguns in Modern Warfare 3 covered, expect us to dive into the other weapon categories in the upcoming days and also talk about some of the best loadouts you can make in MW3. A lot of fun stuff on the horizon for WIG readers. Stay Frosty!