If you play The Sims long enough, you might find the game to grow somewhat dull. After all, you can only kill your Sim so many times before it loses its spark. However, installing some of The Sims 4 mods can spruce up your game and bring new experiences. Since the base game is now free-to-play, there is an influx of new players. Plus, EA has teased The Sims 5 – or Project Rene – which adds even more customization options.
While you can buy all the stuff packs and expansions, it'll cost you $40 a piece. However, by installing The Sims 4 mods, you can personalize your game experience for free. Intrigued? Here are our top 30 mods that we highly recommend!
---
Top 30 Best The Sims 4 Mods
Since there are tons of mods that you can download for The Sims 4, we have divided them into various sections, mainly, Create-A-Sim, Build mode and Quality of Life (QOL).
Being highly rated and brining new and refreshing aspects and elements to the game, turning these mods off might be a struggle.
Create-A-Sim Mods
First, let's take a look at some of the best CAS mods. These will help you create a better Sim that is more expressive and has more options in terms of personality and clothing. Using them will enhance your overall experience and create a better connection with your character.
There are a ton of personality traits to choose from when creating your sim. Each uniquely interacts with another – giving us a new game experiences each time. However, if you've played the Sims 4 as long as we have, you might have grown bored of the default traits.
This mod allows you to add more than one personality trait to the game. While there are many additional personality trait mods, they usually allow you to just add one trait – you'd need to install a bunch of them individually. However, with this mod installed, you'll be able to load at least three at a time.
With new traits such as cursed, untrustworthy and moody, downloading the mod adds new ways to play with your Sims and pets. Additionally, the mod allows you to add or change traits at any point during the game.
---
Sims 4 is diverse regarding body types, gender preferences, pronouns, and skin tones. However, one thing it doesn't have is height diversity. All adults are the same height.
This Sims 4 mod allows you to change the height of your sim in CAS using the height slider. A whole new group of people can now be represented within the game. Besides, playing with height and watching your Sim tower over others is always fun.
---
While in CAS, the developers added movements and gestures to ensure that the process is more lively. While it might seem like fun at first, it gets pretty annoying for some.
After playing the game and creating thousands of Sims, you might find that you want them to stand still while customizing their detailed appearance. Additionally, you can choose a version of the mod that prevents occult animations such as growling and casting.
What the mod doesn't stop, however, is animations while randomising your sim, selecting walk styles and changing your Sim's voice. Simply, the mod specifically prevents unwanted movements while you're editing your Sim.
---
While The Sims 4 offers a huge amount of options when it comes to customization, it never hurts to have more. The game has many eye colors to choose from, even some that are wild and different. But this mod adds new contacts that allow you to have unique patterns, hues and gradients.
Eye contacts can be found in the face paint section while editing your sim while other non-default colors are found among the other colors. Essentially, the mod adds new swatches to the game, bringing new, soul-gazing colors to the game.
---
The Sims 4 Build Mods
The build mods are something that I consider to be quite crucial. These mods enhance your overall experience and once you use them, you can never go back. Installing these mods will allow you to have more build options and will improve the already amazing build mode.
The TOOL mod literally Takes Objects Off Lot. When using the mod, you'll be able to place and remove objects around your lot. In addition, it gives you complete control over objects, including their rotation and positions.
We can't recommend this mod enough if you're a builder in the Sims! You can edit the neighborhood around you, making it a beautiful paradise for all!
---
For those master builders, a better build/buy is the mod you didn't even know you needed. It revamps the UI, adding even more rows and a better filtration system – no more scrolling for years.
Additionally, it makes finding debug items so much easier! Without cheats, this Sims 4 mod places debug items into easy-to-find categories. The mod also adds color swatches to debug items for better customization.
---
If you are just starting a new game, this small minimalistic starter house is a perfect choice. It has a kitchen with a dining table, a bedroom with a bathroom, a garage, and a pool area. You will find everything you can need in a starter house.
Keep in mind that the car outside is just for decorative purposes since The Sims 4 doesn't have cars. Also, you'll need the following expansion packs to run this mod:
Eco Lifestyle
Get Famous
City Living
Get Together
Get to Work
Dream Home Decorator
Spa Day
Moschino
---
Let's move on from the starter house to a luxury mansion. This mansion has everything that you can dream of. 4 bedrooms with attached bathrooms, a gym, spa, library, family room, kitchen, living room, and much more!
The best part about this is that you can see the beautiful view as well from your lawn if you decide to place chairs there. While this isn't the largest mansion that you might have seen, it is perfect for a humble – yet luxurious – lifestyle.
---
The last mod that I will talk about in the Build section is the Modern Kitchen Pack. It is a massive mod that adds tons of new items to your kitchen to make it look modern. From ceiling lamps to cabinets, you can find it all. It adds over 45 items that you can buy.
On top of that, there are 6 new colors added as well which allows you to customize your kitchen even further. Plus, you can even use these colors in other rooms as well if you want to. If you love modern furniture and appliances in your kitchen, this is the perfect mod for you.
---
The Sims 4 QOL/Random Mods
Finally, we have the quality of life and random mods for The Sims 4. These mods – while random – are extremely useful and will improve the gameplay. You can do so many things such as making the entire education system better or having a dedicated menu to have more choices.
The Sims 3 had an excellent cheat UI that helped players choose which cheats they'd like to use. However, we must say that the Sims 4 has made using cheats a little uncomfortable.
However, the MC Command Center mod adds an easy way to use cheats again in the game. Mainly cheats centered around your sim. This mod is great if you've ever wanted control over the smaller things in sim life.
You'll be able to edit things such as pregnancy chance or bill frequency. Here you'll be able to find a general overview of what you'll be able to do with this Sims 4 mod.
---
Over the past two years, long-distance learning has become the preferred study method for many. This Sims 4 mod pack allows online learning and completely overhauls the education system.
For example, Toddlers have the option to go to preschool, where they develop toddler skills. So they have their needs met and take the worry off your household. It also introduces new school interactions like field trips and detention. There are also options of military schools for the most mischievous teenage Sims.
---
The Get to Work expansion allows you to follow your sim to work. For example, as a doctor, there are now multiple tasks you need to ensure your Sims completes. Turbo Careers is a Sims 4 mod that applies this to all the careers in-game.
Your chef sim will need to perform multiple cooking tasks. Or an athlete will need to go to the gym each day. There is a wide variety of careers to choose from and which tasks they need to complete. You can find the entire list here.
Lastly, you'll be able to build workplaces either from scratch or by importing them from the library.
---
We're blown away by the development of this mod and how it completely changes the gameplay. The mod looks at your sim's traits and uses them to select social interactions. So instead of your Sims randomly talking about the weather or last week's news, they'll have exciting social interactions.
Sims will be forced to choose a social interaction such as friendly introductions or playing pranks. On the other hand, you can expect to see more first kisses from new couples, more jokes, and even more, mean interactions. But, of course, it all depends on your Sims traits.
---
The Wonderful Whims mod for The Sims 4 adds an extra layer of realness and unpredictability to your world. This affects things like attractiveness and personality. It also adds birth control options, Crabs/STD, additional relationship features, pregnancy, sweating, and boredom.
There's a lot to unpack in the Wonderful Whims mod; it can even be overwhelming at first. Luckily, everything can be tweaked or changed according to your preferences. My favorite thing from the mod is the additional personality archetypes and social interactions that allow you to express yourself better.
It's definitely worth trying it out if you're looking for mods to spice your Sims 4 game up.
---
The Meaningful Stories mod adds new emotions and moods to The Sims 4. It's a combination of big and small tweaks that gave the system a redesign to help make every Sim feel more human than ever before.
The mod makes the events in each Sims' life feel more fruitful and realistic, making managing their lives a whole new aspect. A tutorial in-game teaches you everything you need to know about the mod. There's also a new in-game settings menu that allows you to tweak everything according to your playstyle.
The Meaningful Stories mod helps make the Sims feel more alive and unpredictable, just like the real world.
---
The Sims 4 community has noticed barely any variations in cooking actions. The interactions look the same whether they make grilled cheese or a grand meal.
Custom Food Interactions doesn't only fix this but adds a wide variety of foods to the game. This Sims 4 mod brings dishes like tandoori chicken, new salads, new pies, and much more to the game!
If your sim is a chef or you like dabbling in culinary skills, this mod is for you!
---
Let's be honest. We've all been through that heart-stopping moment when our game crashes or our PC shuts down. You freeze as you realize that you've just lost all your progress. While Sims 4 does have an auto-save feature, it only happens periodically.
That's where the Daily Save Mod comes in. Using 7 rotating slots, the game will save after each day in the Sims. So if your sim dies or you make a mistake, simply go back a day and load the save.
---
Have you been looking at spicing up your sim's dating life? This mod adds a dating app to the game that ramps things up. Using your Sims' phone, you can organize a particular date, blind date, or one-night stand with any NPC in your game.
You're able to choose the location of your date as well as other specifics. But that's just the start of it. Blind dates allow sims that are non-single and of all ages to meet up with your sim. So if you're feeling bold, let the drama unfold.
Lastly, the mod adds a dating chatroom that you can access via phone, tablet, or computer. This will boost your social bar, even if your sim doesn't go on a date.
If you've tried this mod and love dating simulations, check out this article on the best dating simulations out there!
---
If you miss Fairies from the Sims 3 or are looking for darker Spellcaster spells then you should try out this mod. Explore a revamped Sylvan Glade which has new inhabitants – Fairies! If you befriend these creatures and learn from their book guide, you might be lucky enough to summon the Giving Fairy. After pleading, there's a good chance that your Sim will become a Fairy themselves.
Learn spells, grow wings and cause mischief throughout your world. That said, if you're looking for a more sinister magic style, check out the revamped Spellcasters called Witches. With deadly spells, there's nothing stopping your Sim from ruling the world with an iron fist and magic deviance.
---
Bunk beds have been a growing trend because of the space that you can save. They are lifesavers in small apartments and rooms, giving you a ton of extra space for other activities while still being able to sleep comfortably at night.
Ravasheen's Bunk Beds mod brings the real-life trend into the world of The Sims. The beds all have a modernized and stylish look that fits in any room. The mod also features various designs and types, from loft beds, bunk beds, toddler beds, ladders, chairs, and even tables.
The best thing about the mod is that you can mix and match your own designs and create your own personal space under loft beds. They are all so cozy-looking that it simply makes you want to stay in bed all day.
---
If you've been following the tiny house movement, you've probably heard of the Tiny Living Stuff Pack. This pack adds many new items to play around with if you're a major Sims 4 fan or builder. One of these items is the Murphy bed.
A bed that folds up into the wall sounds excellent for space-saving. However, the base game causes these beds to malfunction way too much. That's where this Sims 4 mod comes in. It fixes the Murphy bed 'bugs', causing them to malfunction less. It also saves you the worry of your sim dying from being crushed.
---
College students near an open flame or stove? That sounds like a disaster waiting to happen. While we can see why the Sims developers don't allow stoves and cooking in dorms, it's annoying. Some see it as a bonus challenge – while others find it unrealistic.
However you feel about the stove ban in Discover University, this Sims 4 mod solves the problem. Students living in dorms and residences can now use stoves and grills.
---
Often when a sim has a baby, we tend to entirely skip the baby phase. It's more than easy to just age them up. If you've installed the Parenthood Game Pack, there are new interactions with toddlers and children. However, the base game is still somewhat lacking.
The better babies & toddlers mod fixes this issue. Now there are more interactions and moodiest for your newborn baby. Additionally, more interactions with toddlers are available, such as teaching them to say, mommy.
It's important to note that this mod pack requires the Mood Pack mod to work.
---
The Automatic Beards mod for the Sims 4 allows all your Sims, from male young adults, adults, and elders, to grow facial hair. You can then customize and activate the beard on any sink object you can find in the game.
This mods a bit of realism to your Sims' life because it grows over time, just like in real life. There are also various options to customize how fast it grows and its color. You can make it grow as fast as 1.5 days or as long as 12.5 days.
Additionally, the Automatic Beards mod also includes a trimming and shaving feature that allows you to grow shorter lengths to create unique looks. You can even match your beard's look with the various seasons if you've got the Sims 4 Seasons expansion pack for a themed look.
---
Unless you have a fantastic sim artist on your hands, most of the artwork is mediocre. Even a maxed-out art skill produces underwhelming artwork. While you can take your sim around the world and paint from reference, there's an easier way to fix this.
The default easel paintings replace mod changes the generic artworks in the game. Now, your Sims can paint masterpieces that Picasso would be proud of. Most of the paintings are contemporary, but they add a splash of style to your home.
---
Credit cards and loans in the Sims 4? Sounds great! Expect when you start to miss payments. This mod now adds loans and credit cards to the game. Your sim will be able to take out a loan to build their dream home. Alternatively, they'll now be able to buy items on credit.
However, you will need to ensure they don't miss any installments or payments. Not only does it have dire consequences, but it can cause negative moodlets.
---
Ah, Spellcasters. An occult sim-type that adds magic to the game. However, how can we forget the witches from the Sims 2 Apartment living? Even the Supernatural pack from the Sims 3 was great. While Realm Of Magic has spiced up the magic of the Sims 4, it lacks a bit of sinister gameplay.
This mod introduces brand new spells for your Spellcasters to learn. While they may not make food appear, they have harsh effects on the sim of your choice. You can spread havoc throughout your game, using deadly spells or curses. Dark magic, here I come.
---
Finally done decorating your fully furnished house in the Sims 4, but there are still a lot of open spaces? Well, the OMSP Shelf mod can help you out. This mod allows you to select and add shelves to your house for a more cozy vibe.
It's one of the simplest mods, yet it somehow makes a huge impact on the overall feel and looks of your interior design. There's just something about having shelves or countertops filled with various items that make a home, well, homey.
The shelves are thick enough to cover a kitchen counter or the top of a fridge and can be hidden to make the items appear like they're actually on top. You can also adjust the height and the number of small, medium, or large items on it. It also costs nothing in-game and can be found in the shelf category.
---
For some, the Sims 4 University is excellent – for others, not so much. When your sim is sorted into a dorm with a bunch of townies, it can get hard to control your game. In addition, we all want the perfect university story, which can be hard to achieve with random NPCs.
The Choose Roommates mod allows you to pick which roommates your sim will live with. This additional control can go a long way. The best part? You won't need to control the roommates – they won't be part of your household.
---
Has your sim ever needed social interactions, stat? Of course, they have. The best solution is to go to a club or other venue. Your hopes are high, and you're sure your sim will find new friends or even some romance. However, upon arrival, you find the event to be almost vacant. What gives?
Well, this mod ensures that every venue your Sims go-to is always bustling! No more empty venues mean plenty of socializing and sim drama.
---
How to Install Sims 4 Mods
This step might be intimidating if you've never installed Sims 4 mods before. One of the biggest reasons we hesitated from installing mods was because it seemed complicated. However, it's straightforward and no harder than simply locating the correct folder.
Use the following steps to locate your mods folder and ensure the mod settings in The Sims 4 are on.
How to Install Sims 4 Mods on Windows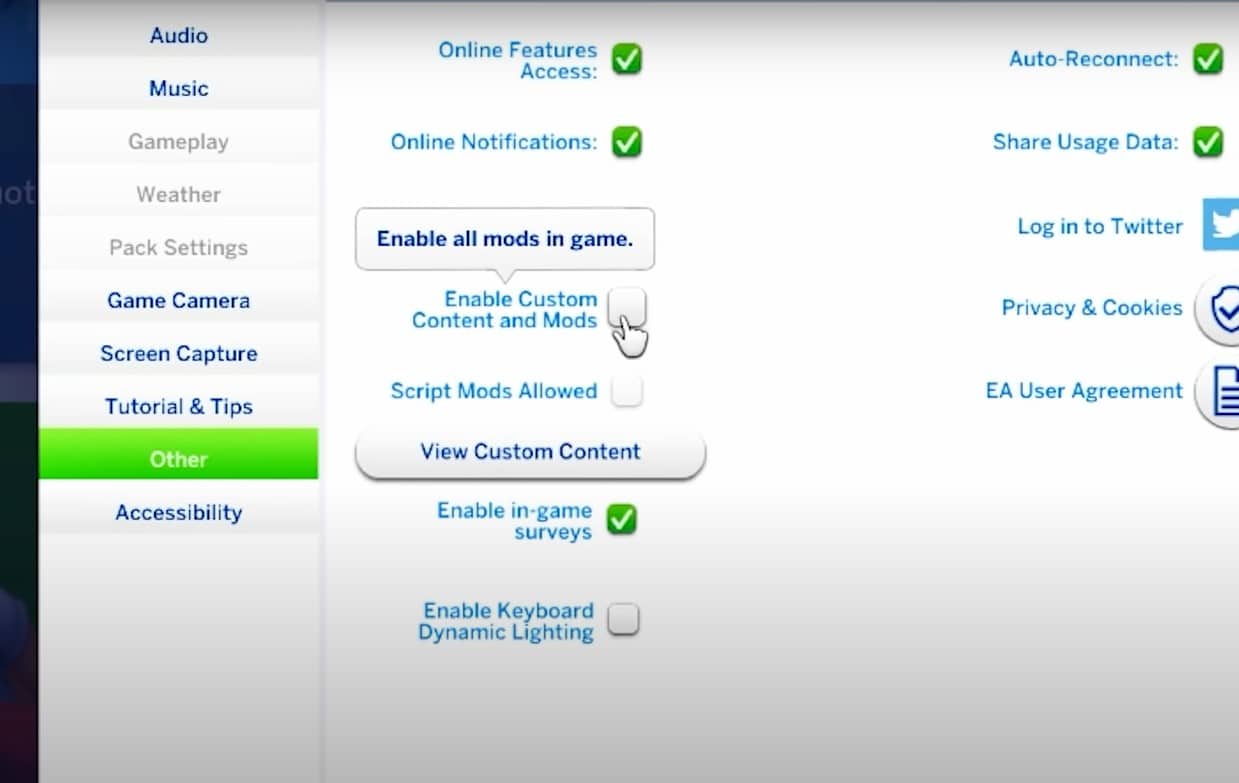 After downloading the mod, you'll find a .rar or .zip file in your downloads folder. You'll need to unzip the folder first before you can use it.
Once the file is unzipped, move the mod to the Sims 4 mods folder. You can find this folder using the following path:
Drive Letter > Users > User Name > Documents > Electronic Arts > The Sims 4 > Mods. If the mods folder doesn't exist, you'll need to create your own folder in this location.
Open The Sims 4 and go to the options menu. Then switch to the "game options" tab and select the "other" tab. Next, ensure you've ticked "enable custom content and mods".
Lastly, relaunch your game, and your Sims 4 mods will be installed and working.
How to Install Sims 4 Mods on Mac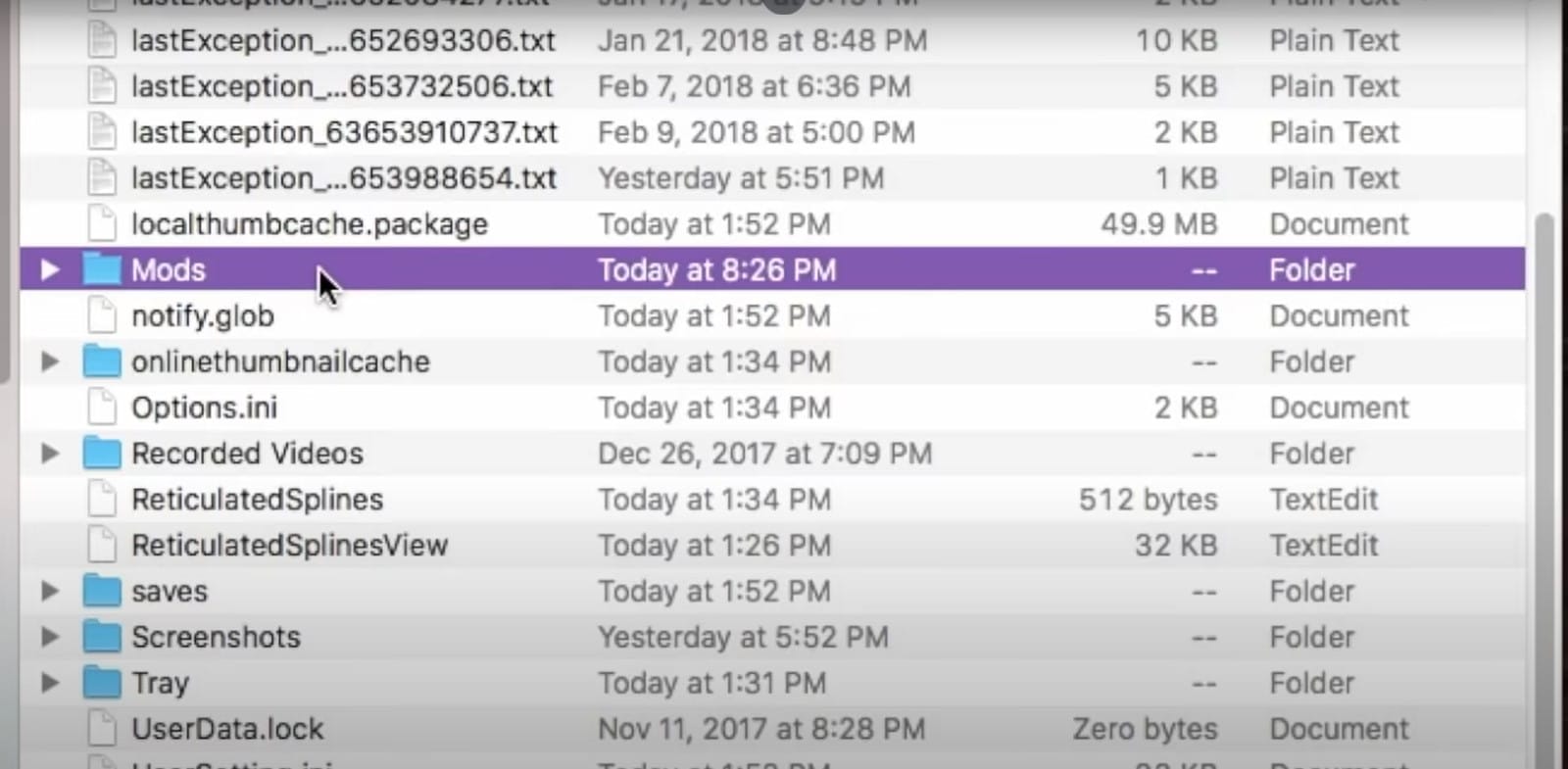 After downloading the mod, you'll find a .rar or .zip file in your downloads folder. You'll need to unzip the folder first before you can use it.
Next, using finder, locate your documents. Then follow this path:
documents > Electronic Arts > The Sims 4 > Mods. If the mods folder doesn't exist, you'll need to create your own folder in this location.
Open The Sims 4 and go to the options menu. Then switch to the "game options" tab and select the "other" tab. Next, ensure you've ticked "enable custom content and mods".
Lastly, relaunch your game, and your Sims 4 mods will be installed and working.
Can I Install Mods On The Sims 4 Free Version?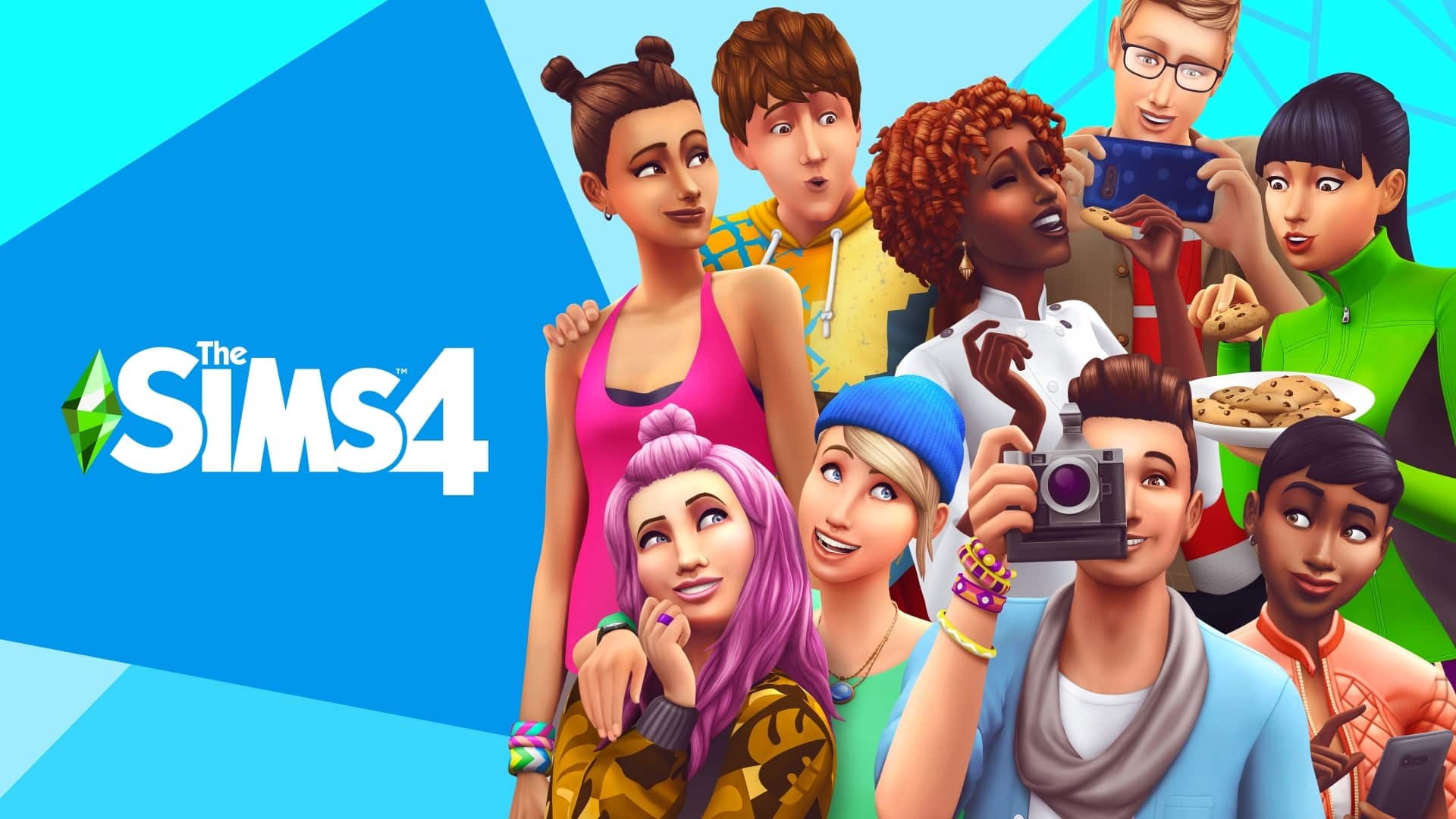 Now that you know how to download and install mods for The Sims 4 on Windows and Mac, let's take a look at whether or not you can install mods in the free version. Since the base version of The Sims 4 has gone free-to-play, many players were wondering if they can use mods or do they have to purchase some expansion packs for it.
The good news is that you can download and install mods for The Sims 4 free version without any issues. Plus, after the recent live stream discussing the future of The Sims, EA has announced that they will allow special mods support as well. Consider this just like the Steam Workshop, where creators can share their mods and get verified as well!
---
How to Change Your Loading Screen in The Sims 4?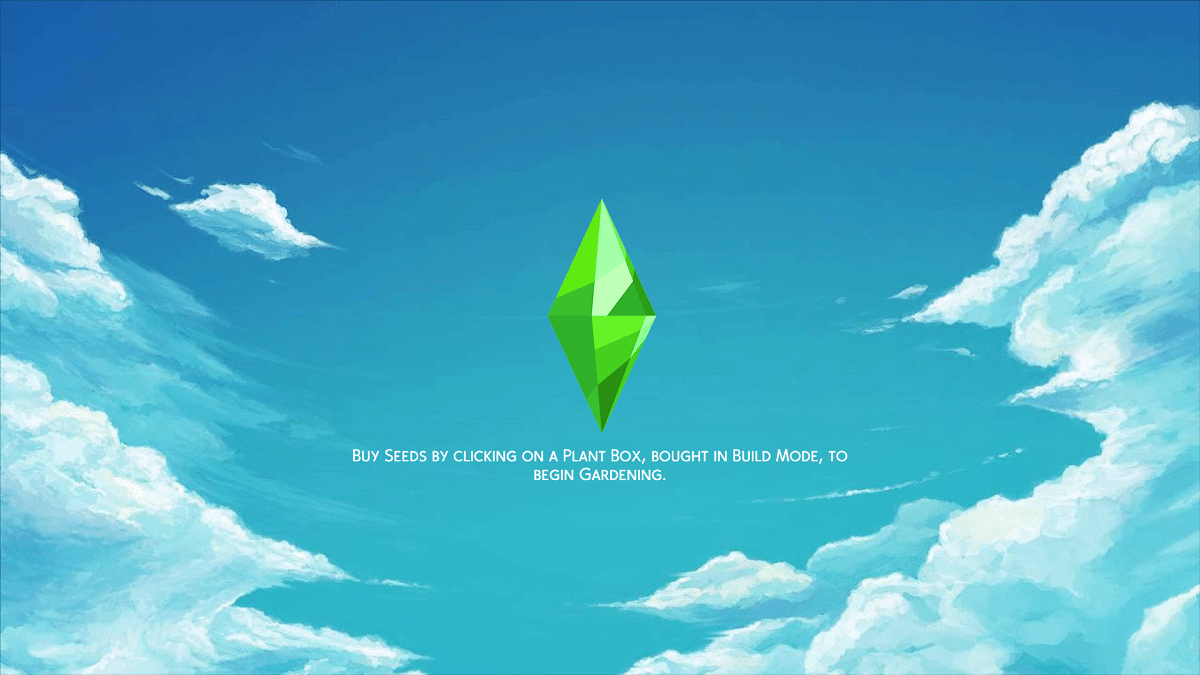 The default loading screen in The Sims 4 can get quite dull and boring to look at. If you have a fast PC, you can get past the loading screen relatively quickly. However, most of the time, you will have to look at your loading screen for a good minute or two.
Luckily, you can change your loading screen and add custom ones! Looking at a new and customized screen can make the game interesting and fun. To change your loading screen in The Sims 4, you need to:
Use your File Explorer and travel to: Documents > Electronic Arts >The Sims 4> Mods.

If you do not have the Mods folder, you can create it by pressing right-click and selecting New>Folder.

Download a custom loading screen from a Sims creator or Nexus Mods.

Loading screens have a .package at the end of them.

Move the .package file into The Sims 4 Mods folder.
Note: Make sure that you only have one loading screen in your game at a time. Having more than one can cause issues and might cause the game to crash as well.
How to Add Custom Events in The Sims 4?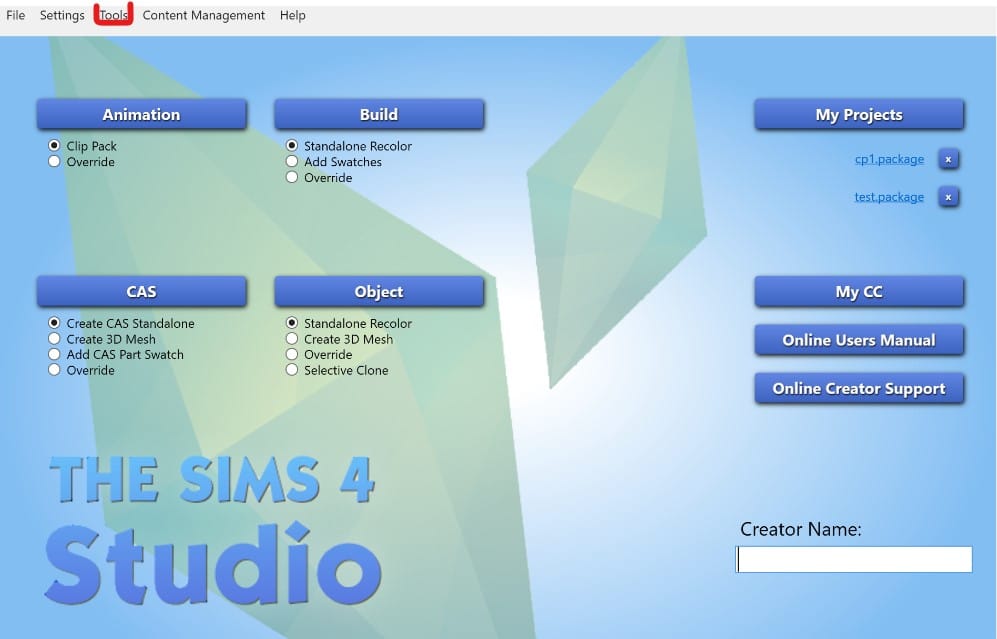 Another question that most players have is how they can add custom events to their game. Since The Sims 4 has various events over the year, you can add yours to immerse yourself and have fun. Not all of these events need to have a grand scale.
You can add custom events like having a sleepover or a bake sale. They keep the game interesting and make the world feel more alive. One of my favorite events to add is the high school reunion or a fishing trip/girls' night out. To add a custom event, you must:
Download and install The Sims 4 Studio.
After that, extract a pre-existing social event from the "Extract Tuning" found under the "Tools" tab.
Modify it to your liking.
Name the custom event and save it.
Keep in mind that creating a custom event from scratch can be quite difficult and overwhelming for a new player. However, if you change pre-existing events a bit, you can get the hang of how codes work for events in The Sims 4.
Final Thoughts
We hope that you find at least one mod on this list that you'd like to try out. Adding mods to your Sims 4 game makes all the difference to your gameplay. If you love the Sims as much as we do, check out these other simulation games that might be down your alley.
Whether you want all your venues to be packed or want to wreak havoc – these mods are great. Let us know which mods you've tried out in the comments below.