If you've been playing the sims long enough, you might have found the game to grow dull. However, Sims 4 mods can spice up your game.
While you can buy all the stuff packs and expansions, it can cost you 40$ a piece. Additionally, some of the game packs are just not worth it. However, by installing Sims 4 mods, you can personalize your game experience for free.
Here are our top 20 mods that we highly recommend!
Related Reading: The Sims 5: Release Date and All We Know
---
How to install Sims 4 mods
This step might be intimidating if you've never installed sims 4 mods before. One of the biggest reasons we hesitated from installing mods was because it seemed complicated. However, it's straightforward and no harder than simply locating the correct folder.
Use the following steps to locate your mods folder and ensure the mod settings in The Sims 4 are on.
Installing Sims 4 Mods on Windows
After downloading the mod, you'll find a .rar or .zip file in your downloads folder. You'll need to unzip the folder first before you can use it.
Once the file is unzipped, move the mod to the sims 4 mods folder. You can find this folder using the following path:
Drive Letter > Users > User Name > Documents > Electronic Arts > The Sims 4 > Mods. If the mods folder doesn't exist, you'll need to create your own folder in this location.
Open The Sims 4 and go to the options menu. Then switch to the "game options" tab and select the "other" tab. Next, ensure you've ticked "enable custom content and mods".
Lastly, relaunch your game, and your Sims 4 mods will be installed and working.
Installing Sims 4 Mods on Mac
After downloading the mod, you'll find a .rar or .zip file in your downloads folder. You'll need to unzip the folder first before you can use it.
Next, using finder, locate your documents. Then follow this path:
documents > Electronic Arts > The Sims 4 > Mods If the mods folder doesn't exist, you'll need to create your own folder in this location.
Open The Sims 4 and go to the options menu. Then switch to the "game options" tab and select the "other" tab. Next, ensure you've ticked "enable custom content and mods".
Lastly, relaunch your game, and your Sims 4 mods will be installed and working.
---
Top 20 Best Sims 4 Mods
Without further ado, here are our top 20 best Sims 4 mods
MC Command Center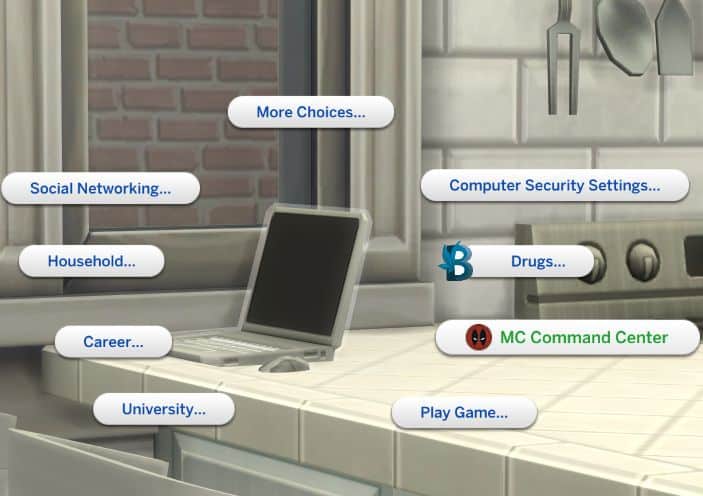 The Sims 3 had an excellent cheat UI that helped players choose which cheats they'd like to use. However, we must say that the Sims 4 has made using cheats a little uncomfortable.
However, the MC Command Center mod adds an easy way to use cheats again in the game. Mainly cheats centered around your sim. This mod is great if you've ever wanted control over the smaller things in sim life.
You'll be able to edit things such as pregnancy chance or bill frequency. Here you'll be able to find a general overview of what you'll be able to do with this Sims 4 mod.
---
Education overhaul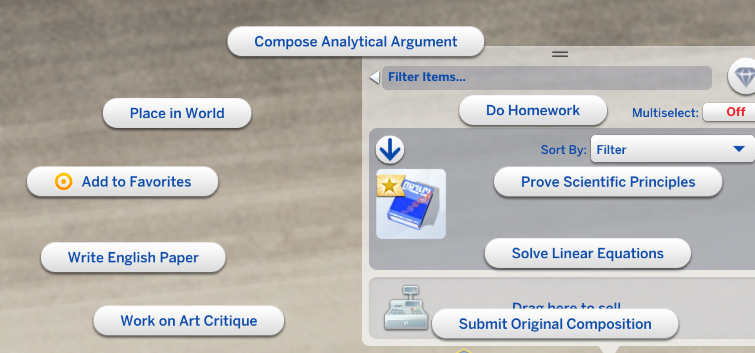 Over the past two years, long-distance learning has become the preferred study method for many. This Sims 4 mod pack allows online learning and completely overhauls the education system.
For example, Toddlers have the option to go to preschool, where they develop toddler skills. So they have their needs met and take the worry off your household. It also introduces new school interactions like field trips and detention. There are also options of military schools for the most mischievous teenage sims.
---
Turbo Careers
The Get to Work expansion allows you to follow your sim to work. For example, as a doctor, there are now multiple tasks you need to ensure your sims completes. Turbo Careers is a Sims 4 mod that applies this to all the careers in-game.
Your chef sim will need to perform multiple cooking tasks. Or an athlete will need to go to the gym each day. There is a wide variety of careers to choose from and which tasks they need to complete. You can find the entire list here.
Lastly, you'll be able to build workplaces either from scratch or by importing them from the library.
---
New personality traits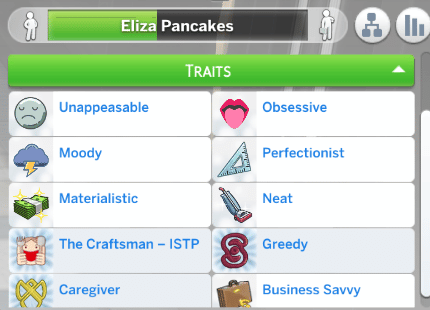 There are a ton of personality traits to choose from when creating your sim. Each one uniquely interacts with another – giving us a new experience each time. However, if you've played the Sims 4 as long as we have, you might have grown bored of the default traits.
This mod allows you to add more than one personality trait to the game. While there are many additional personality trait mods, they're usually just one trait. You'll need to install a bunch of them individually. However, with this mod installed, you'll be able to lead at least three at a time.
Download the mod and get ready to play with new traits for your sims and pets!
---
Have Some Personality Please!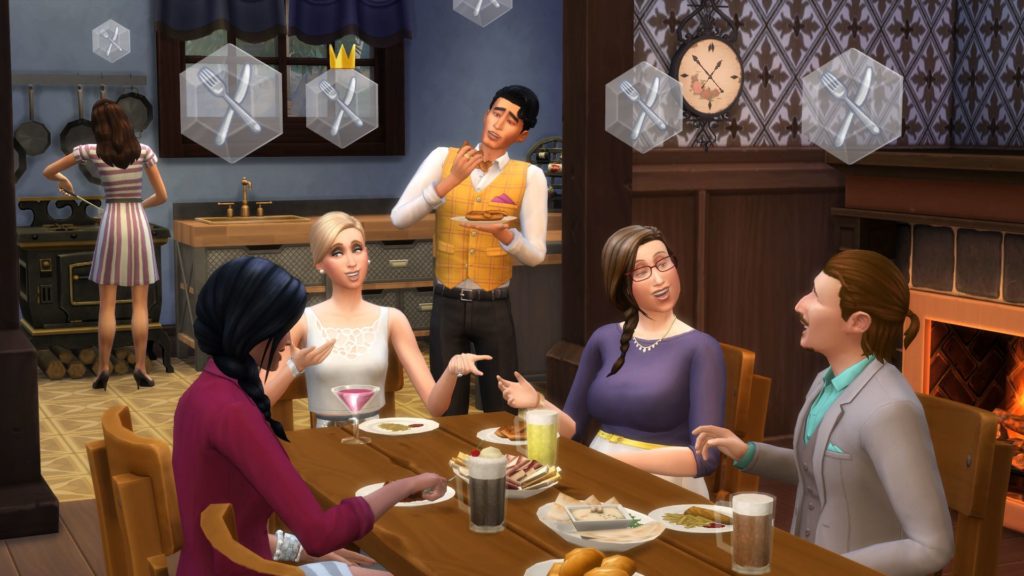 We're blown away by the development of this mod and how it completely changes the gameplay. The mod looks at your sim's traits and uses them to select social interactions. So instead of your sims randomly talking about the weather or last week's news, they'll have exciting social interactions.
Sims will be forced to choose a social interaction such as friendly introductions or playing pranks. On the other hand, you can expect to see more first kisses from new couples, more jokes and even more mean interactions. But, of course, it all depends on your sims traits.
---
TOOL mod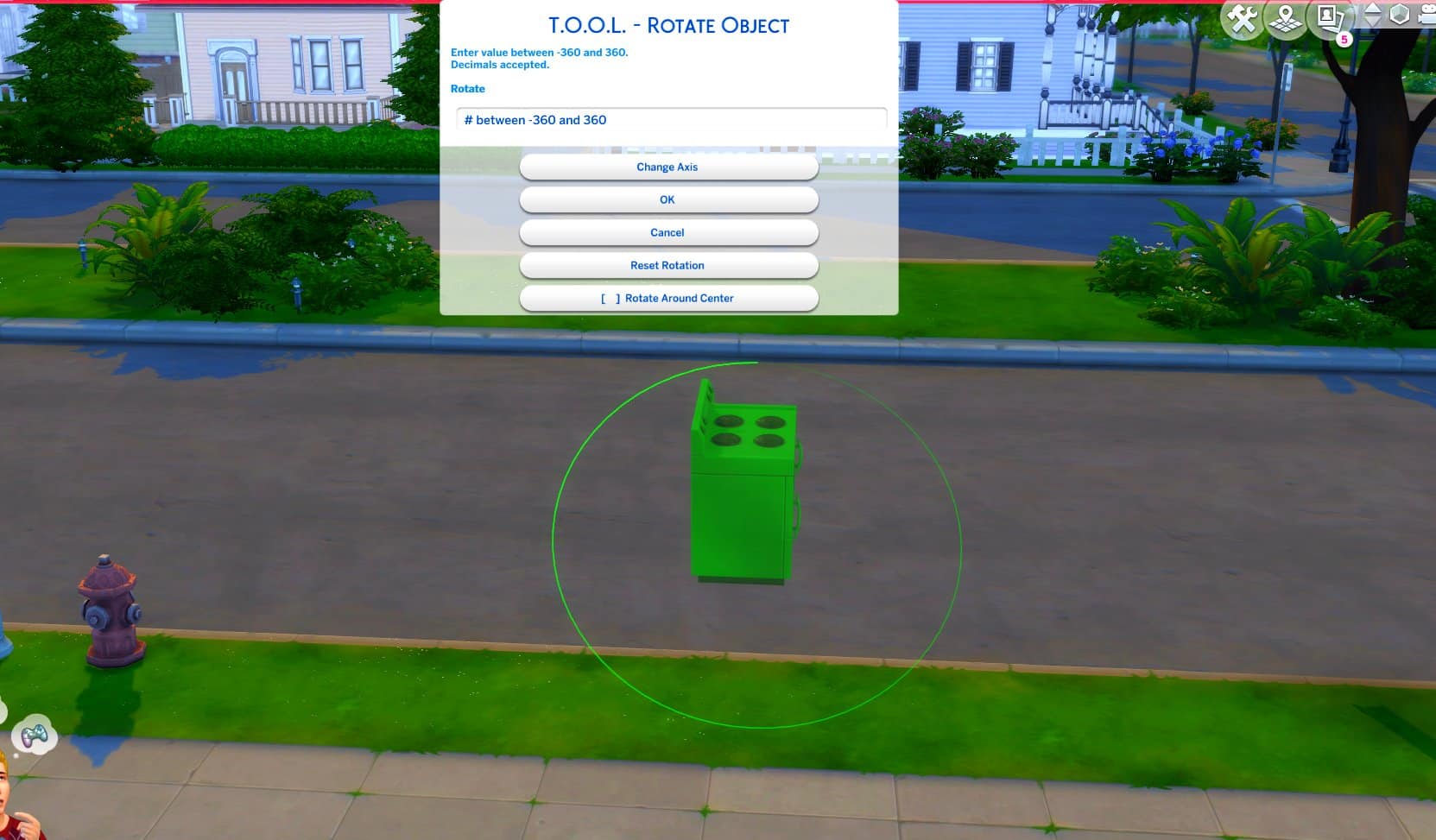 The TOOL mod literally Takes Objects Off Lot. When using the mod, you'll be able to place and remove objects around your lot. In addition, it gives you complete control over objects, including their rotation and positions.
We can't recommend this mod enough if you're a builder in the sims! You can edit the neighbourhood around you, making it a beautiful paradise for all!
---
Height Sliders Sims 4 Mod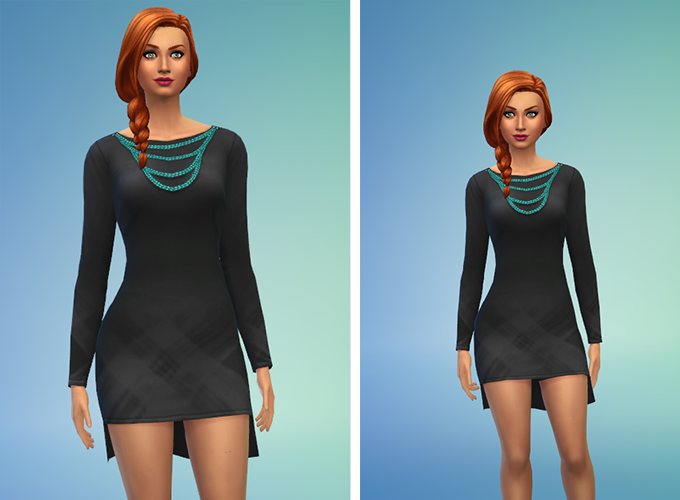 Sims 4 is diverse regarding body types, gender preference, pronouns and skin tones. However, one thing it doesn't have is height diversity. All adults are the same height.
This Sims 4 mod allows you to change the height of your sim in create-a-sim! Now you can have taller sims or even sims with stunted growth. A whole new group of people can now be represented within the game. Besides, playing with height is always fun.
---
Custom Food Interactions
The Sims 4 community has noticed barely any variations in cooking actions. The interactions look the same whether they make grilled cheese or a grand meal.
Custom Food Interactions doesn't only fix this but adds a wide variety of foods to the game. This Sims 4 mod brings dishes like tandoori chicken, new salads, new pies, and much more to the game!
If your sim is a chef or you like dabbling in culinary skills, this mod is for you!
---
Daily Save Mod
Let's be honest. We've all been through that heart-stopping moment when our game crashes or our PC shuts down. You freeze as you realize that you've just lost all your progress. While Sims 4 does have an auto-save feature, it only happens periodically.
That's where the Daily Save Mod comes in. Using 7 rotating slots, the game will save after each day in the Sims. So if your sim dies or you make a mistake, simply go back a day and load the save.
---
Sim Dating App Sims 4 Mod
Have you been looking at spicing up your sim's dating life? This mod adds a dating app to the game that ramps things up. Using your sim's phone, you can organise a particular date, blind date or one-night stand with any NPC in your game.
You're able to choose the location of your date as well as other specifics. But that's just the start of it. Blind dates allow sims that are non-single and of all ages to meet up with your sim. So if you're feeling bold, let the drama unfold.
Lastly, the mod adds a dating chatroom that you can access via phone, tablet or computer. This will boost your social bar, even if your sim doesn't go on a date.
---
Fairies Sims 4 Mod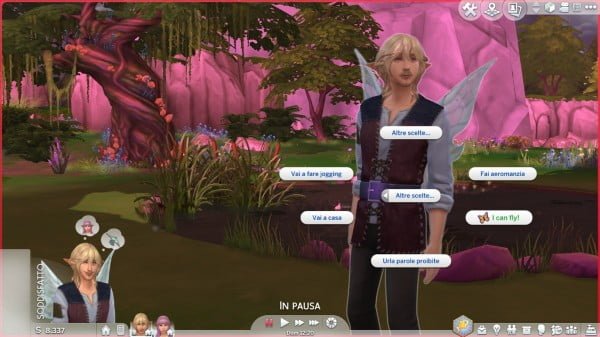 The Fairies mod brings back fairies from the Sims 3 Supernatural. We have to say, it was great playing around with fairies, and it brought back a lot of nostalgia.
The mod works just like the fairies from Supernatural, allowing them to have auras that affect those around them. Additionally, your sims will have customisable wings. To become a fairy, you'll need to plead with a new item called the fairy tree.
---
Murphy Bed Fixes
If you've been following the tiny house movement, you've probably heard of the Tiny Living Stuff Pack. This pack adds many new items to play around with if you're a major Sims 4 fan or builder. One of these items is the Murphy bed.
A bed that folds up into the wall sounds excellent for space-saving. However, the base game causes these beds to malfunction way too much. That's where this Sims 4 mod comes in. It fixes the Murphy bed 'bugs', causing them to malfunction less. It also saves you the worry of your sim dying from being crushed.
---
Stoves And Cooking In Dorms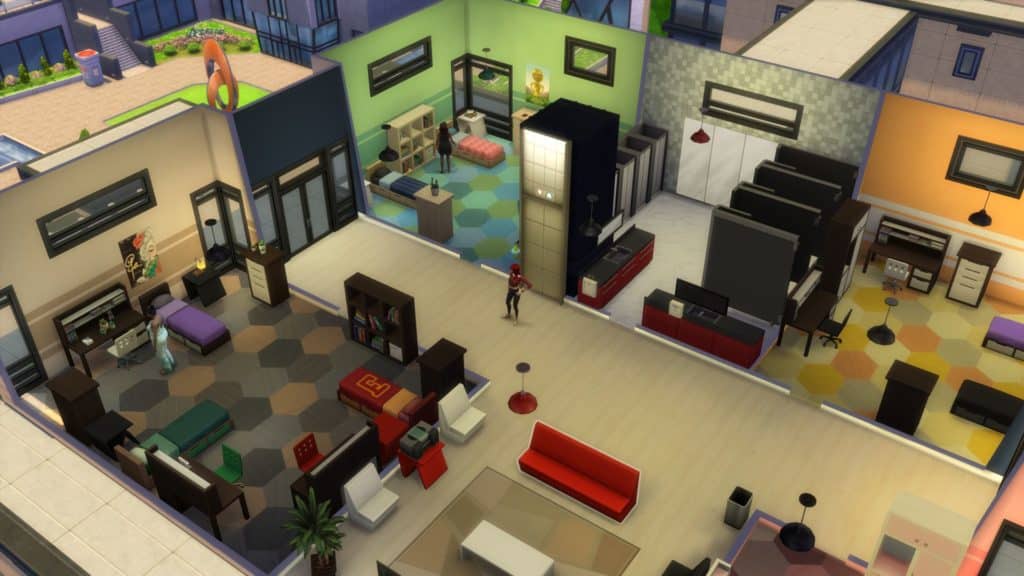 College students near an open flame or stove? That sounds like a disaster waiting to happen. While we can see why the Sims developers don't allow stoves and cooking in dorms, it's annoying. Some see it as a bonus challenge – while others find it unrealistic.
However you feel about the stove ban in Discover University, this Sims 4 mod solves the problem. Students living in dorms and residences can now use stoves and grills.
---
Better Babies & Toddlers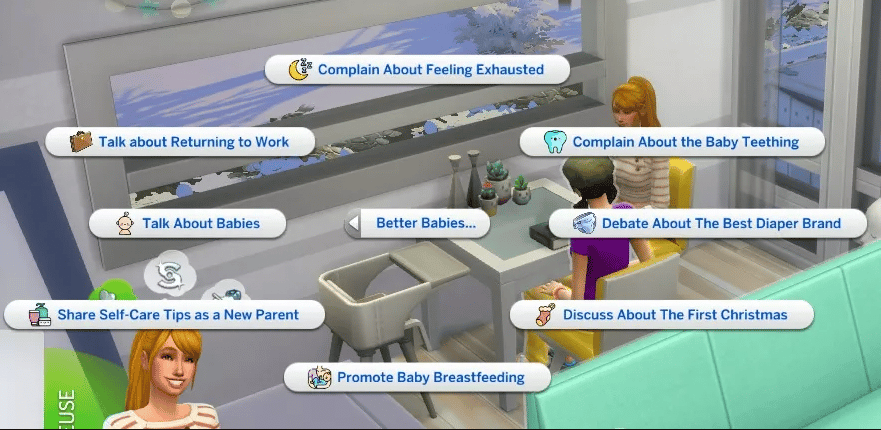 Often when a sim has a baby, we tend to entirely skip the baby phase. It's more than easy to just age them up. If you've installed the Parenthood Game Pack, there are new interactions with toddlers and children. However, the base game is still somewhat lacking.
The better babies & toddlers mod fixes this issue. Now there are more interactions and moodiest for your newborn baby. Additionally, more interactions with toddlers are available, such as teaching them to say, mommy.
It's important to note that this mod pack requires the Mood Pack mod to work.
---
Default Easel Paintings Replace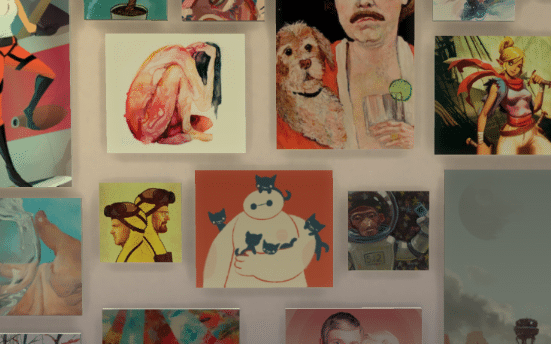 Unless you have a fantastic sim artist on your hands, most of the artwork is mediocre. Even a maxed-out art skill produces underwhelming artwork. While you can take your sim around the world and paint from reference, there's an easier way to fix this.
The default easel paintings replace mod changes the generic artworks in the game. Now, your sims can paint masterpieces that Picasso would be proud of. Most of the paintings are contemporary, but they add a splash of style to your home.
---
ATM, Credit Cards And Loans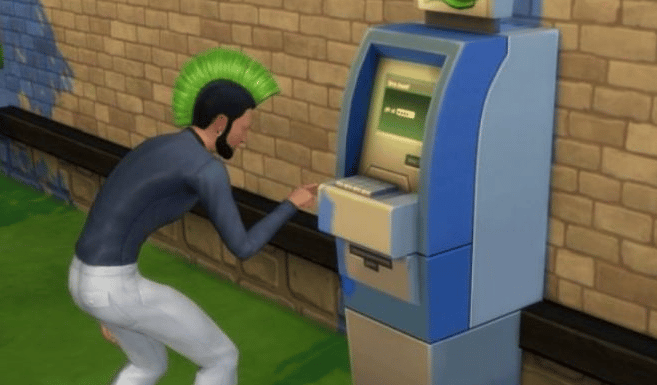 Credit cards and loans in the Sims 4? Sounds great! Expect when you start to miss payments. This mod now adds loans and credit cards to the game. Your sim will be able to take out a loan to build their dream home. Alternatively, they'll now be able to buy items on credit.
However, you will need to ensure they don't miss any instalments or payments. Not only does it have dire consequences, but it can cause negative moodlets.
---
Deadly Spellcaster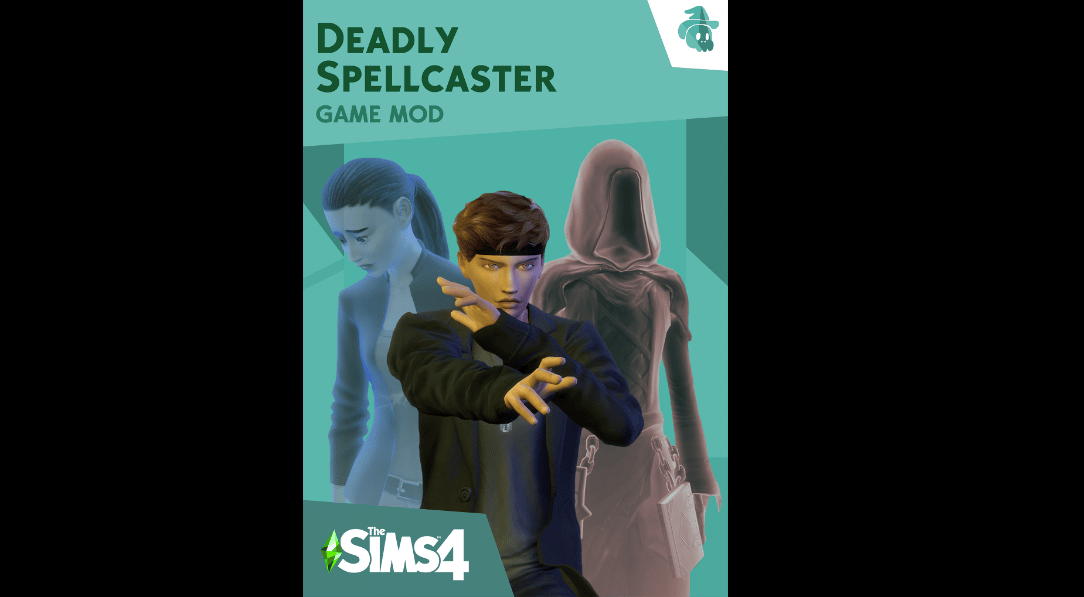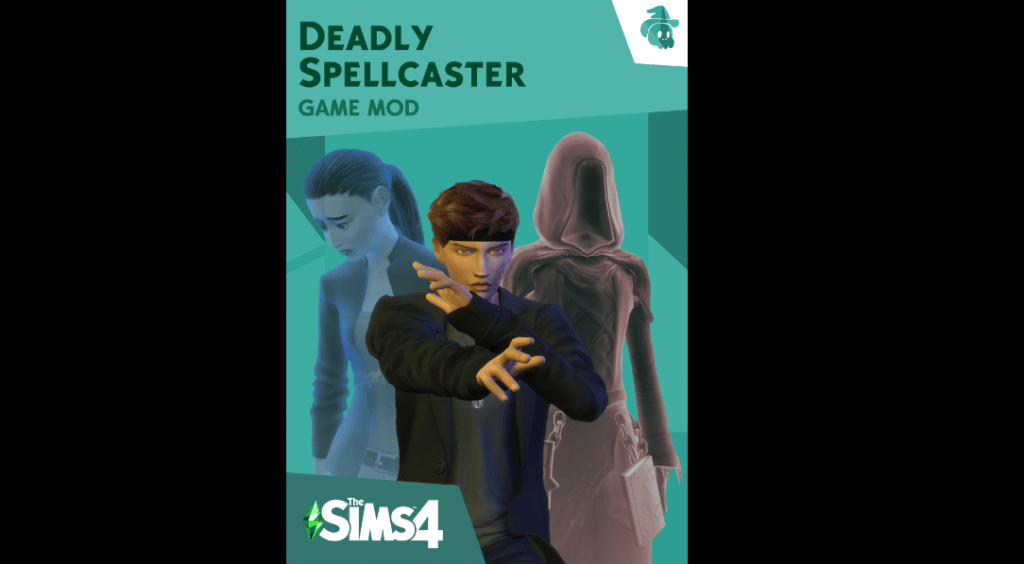 Ah, Spellcasters. An occult sim-type that adds magic to the game. However, how can we forget the witches from the Sims 2 Apartment living? Even the Supernatural pack from the Sims 3 was great. While Realm Of Magic has spiced up the magic of the Sims 4, it lacks a bit of sinister gameplay.
This mod introduces brand new spells for your Spellcasters to learn. While they may not make food appear, they have harsh effects on the sim of your choice. You can spread havoc throughout your game, using deadly spells or curses. Dark magic, here I come.
---
Better build/buy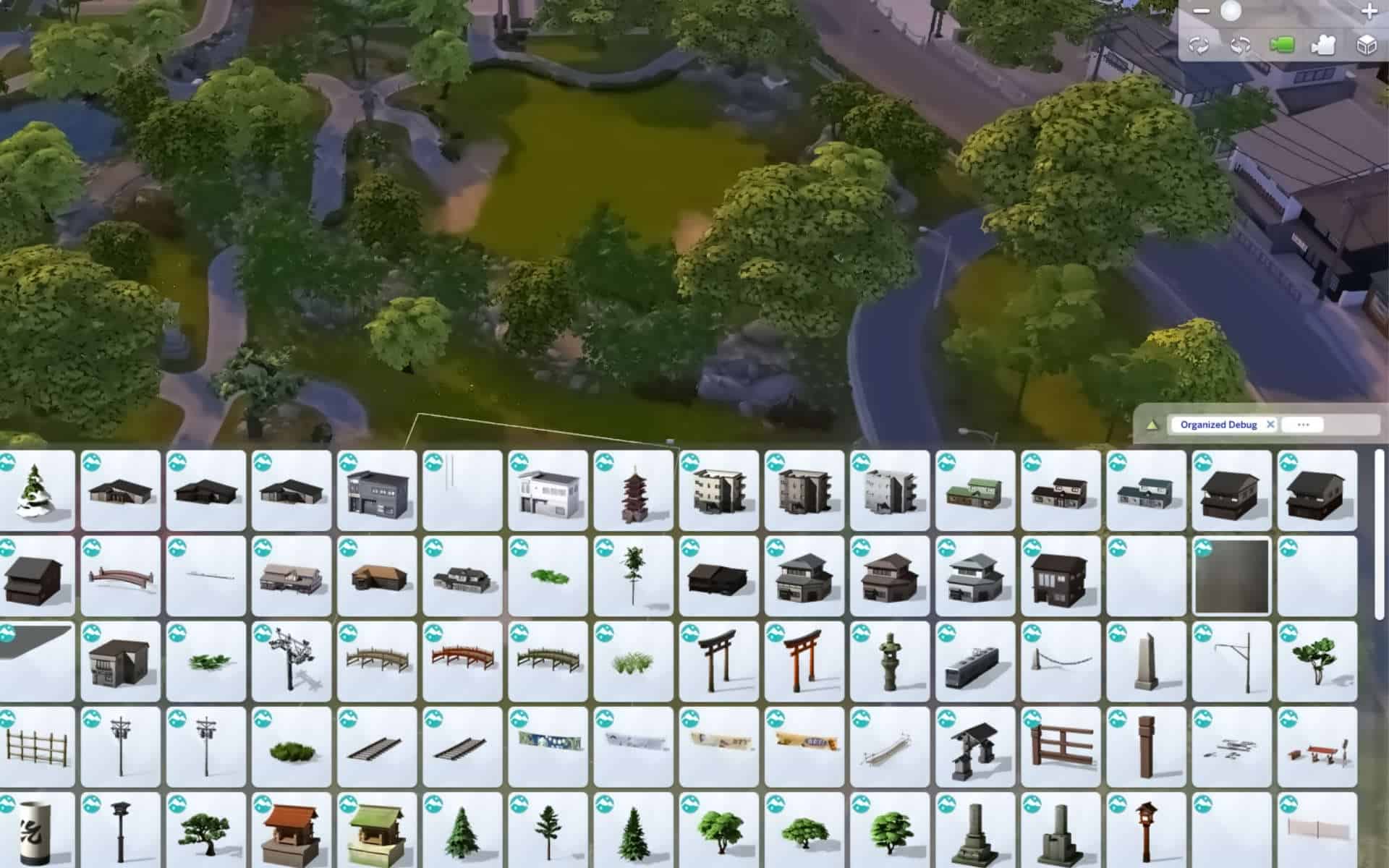 For those master builders, a better build/buy is the mod you didn't even know you needed. It revamps the UI, adding even more rows and a better filtration system – no more scrolling for years.
Additionally, it makes finding debug items so much easier! Without cheats, this Sims 4 mod places debug items into easy-to-find categories. The mod also adds colour swatches to debug items for better customisation.
---
Choose Roommates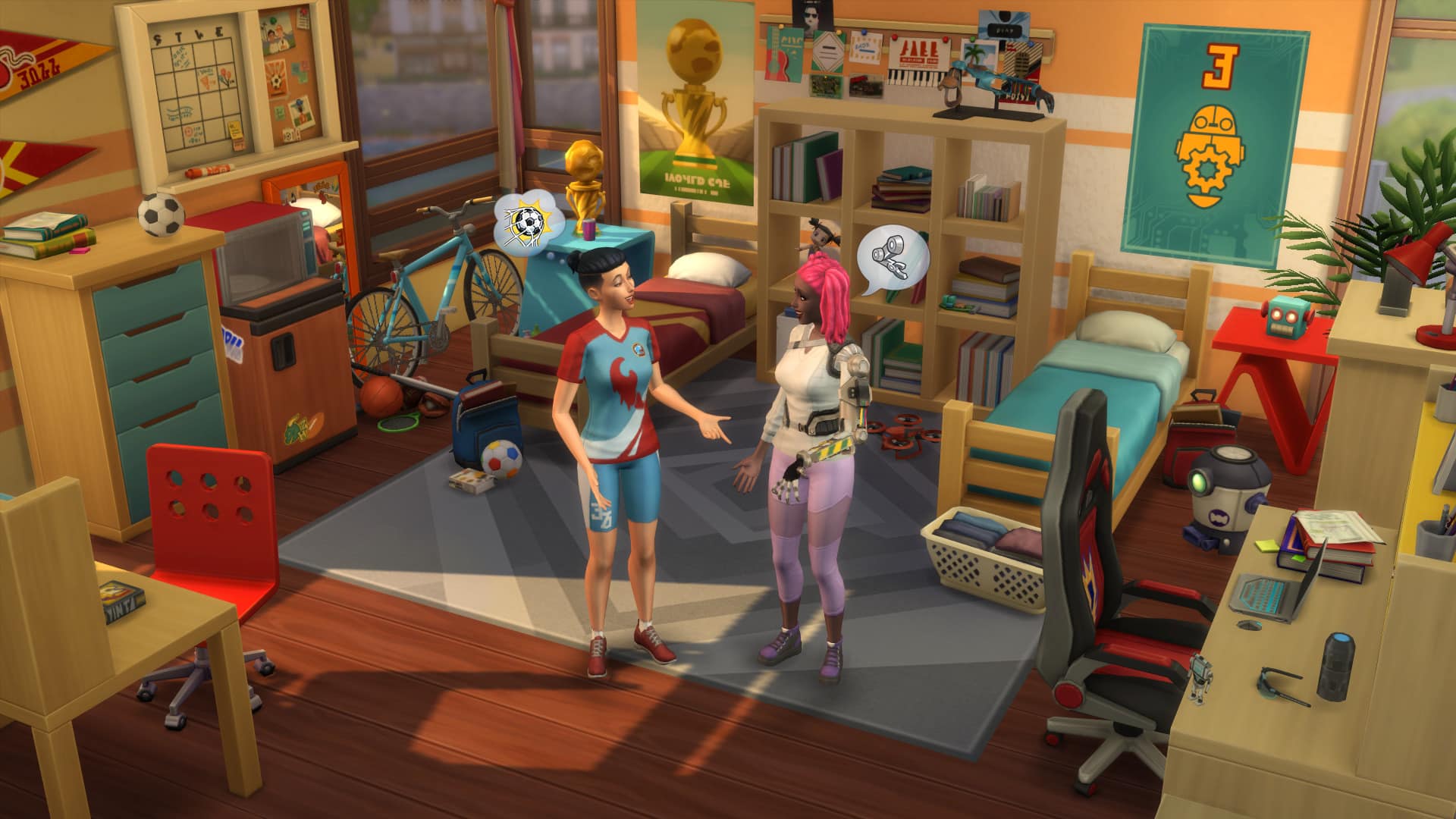 For some, the Sims 4 University is excellent – for others, not so much. When your sim is sorted into a dorm with a bunch of townies, it can get hard to control your game. In addition, we all want the perfect university story, which can be hard to achieve with random NPCs.
The Choose Roommates mod allows you to pick which roommates your sim will live with. This additional control can go a long way. The best part? You won't need to control the roommates – they won't be part of your household.
---
No Empty Venues Sims 4 Mod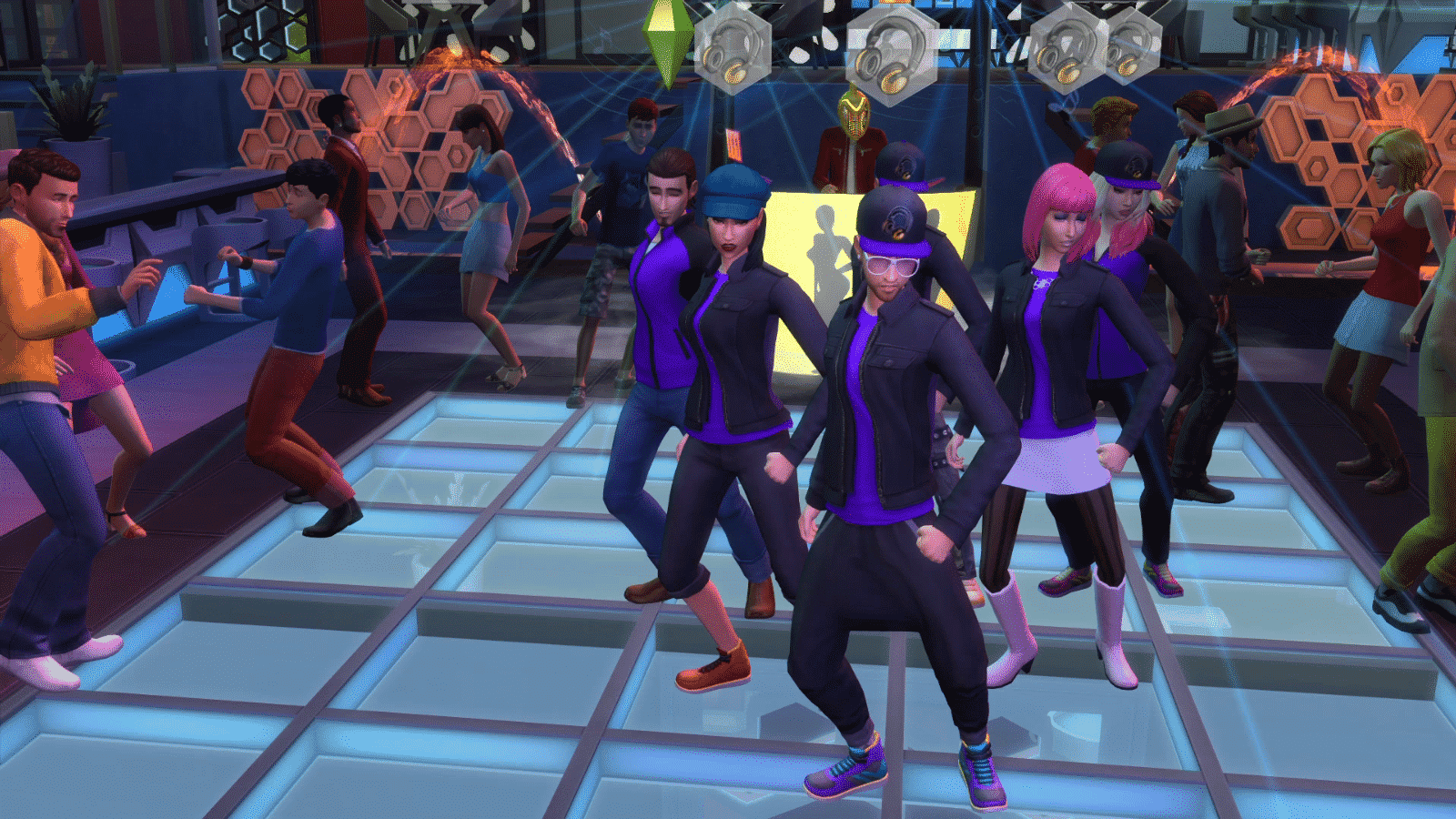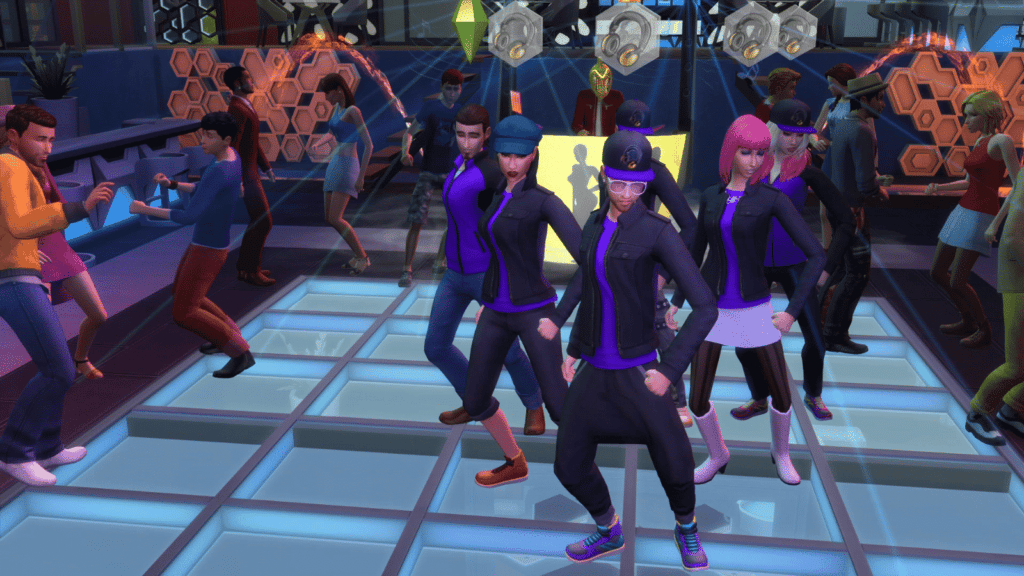 Has your sim ever needed social interactions, stat? Of course, they have. The best solution is to go to a club or other venue. Your hopes are high, and you're sure your sim will find new friends or even some romance. However, upon arrival, you find the event to be almost vacant. What gives?
Well, this mod ensures that every venue your sims go-to is always bustling! No more empty venues mean plenty of socialising and sim drama.
---
Final Thoughts
We hope that you find at least one mod on this list that you'd like to try out. Adding mods to your Sims 4 game makes all the difference to your gameplay.
Whether you want all your venues to be packed or want to wreak havoc – these mods are great. Let us know which mods you've tried out in the comments below.
If you enjoyed this article, follow us on Twitter for more The Sims news!