In case you missed the memo, Splitgate has been gaining popularity since it launched beta last month and the server upgrades are beginning to slowly roll out so no more long queues.
The small team over at 1047 Games has achieved the impossible by securing $10 million worth of funding.
We know most of you are excited about the Halo Infinite launch this coming November but while we wait, let's tackle all the best Splitgate weapons that you can pick up in your quest to Halo Portal domination.
Each weapon has its own strengths and weaknesses for specific situations so it's best to know when to use them, especially in an intense firefight.
Carbine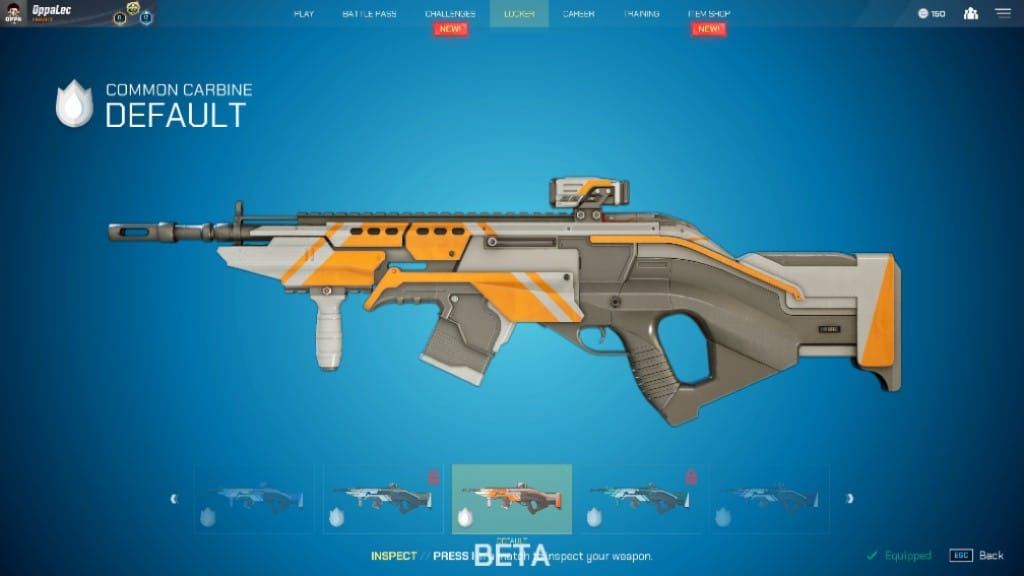 Let's start with the first three starting weapons that you'll encounter once you play Splitgate — the carbine.
This weapon has been everyone's trusty sidekick when it comes to shooting from medium to long-range and if you're accurate enough, you can kill your opponents in three shots (one 40 damage to the head and two 30 damage hits to the body)
Just be careful when doing close-quarters combat because the carbine can put you at a disadvantage unless you're used to playing under intense pressure.
Assault Rifle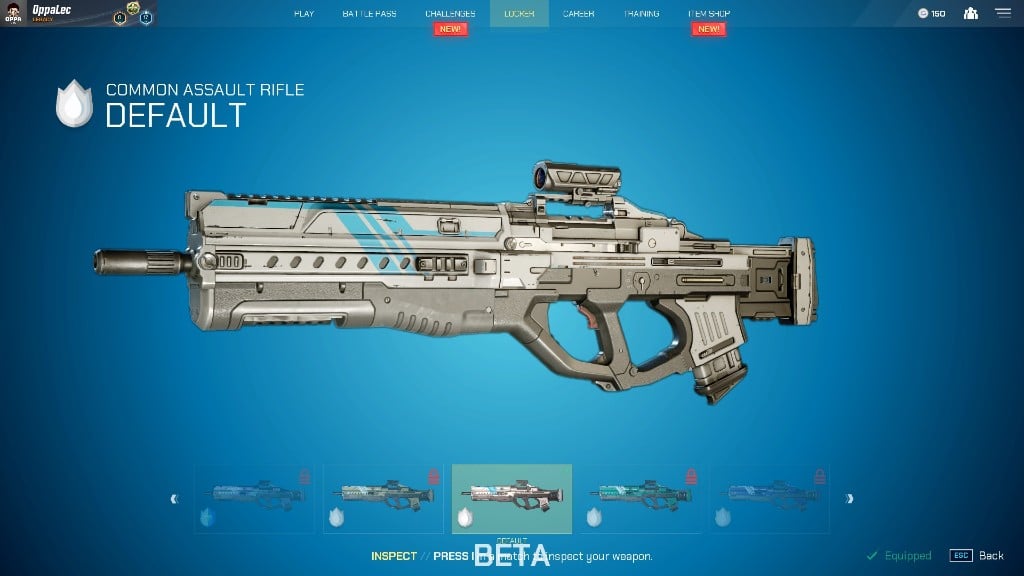 This is usually the second weapon that's equipped in your loadout when playing a casual game mode. The assault rifle can be best used against groups of enemies if you just want to suppress fire for your teammates to figure out any portal strategies to flank them.
This weapon only gives you around 12 to 16 damage but if you have good tracking skills with your mouse, this can potentially prove to be an annoying weapon against your foes.
But there's a better weapon if you plan on engaging in close range and we'll discuss further as we go through this list.
Pistol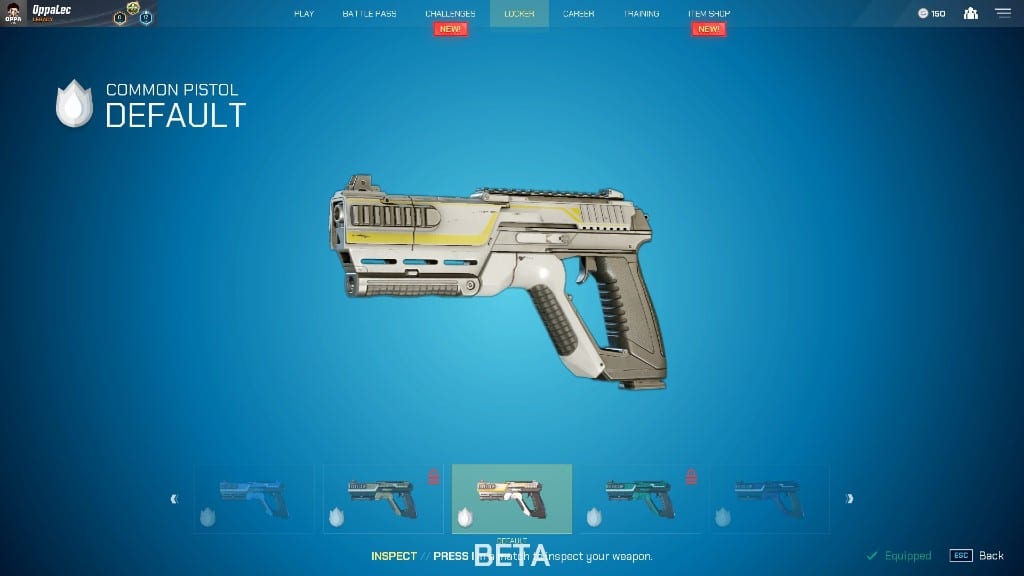 The pistol is your default secondary weapon whenever you play a ranked game mode but don't underestimate this sidearm just because it's perceived as the weakest weapon by most players.
The firing rate is definitely faster than the carbine so if you want to deal damage quickly to your opponent if you suddenly run out of ammo from your primary weapon and you want a backup finishing weapon just in case you can't find a shotgun.
Expect a lot of pistol action especially when you play on Ranked Takedown mode because firefights are going to be lightning quick.
Melee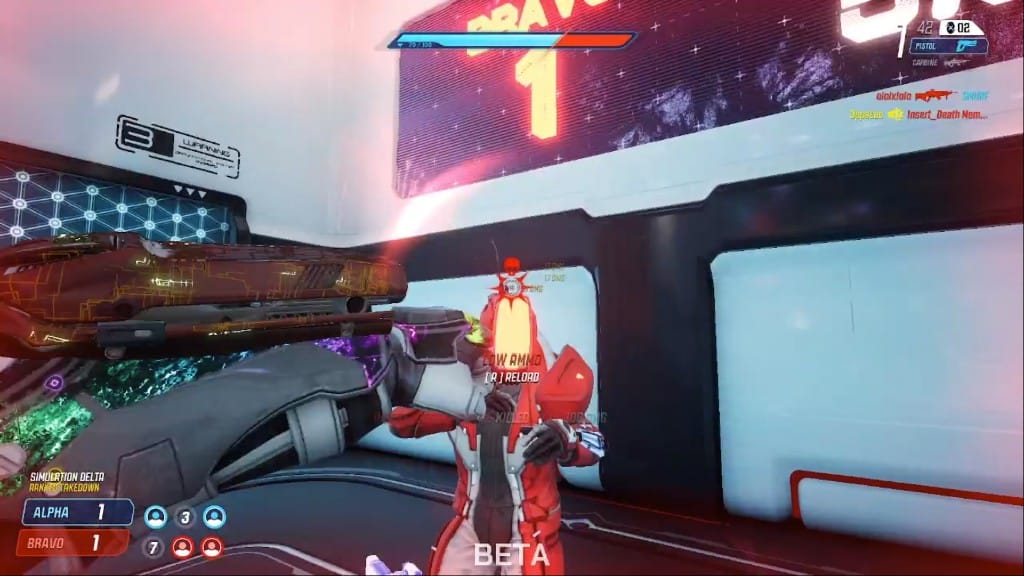 Yes, you read it right! Your fists are actually the most underrated weapon that you can use in Splitgate. Aside from its 50 damage output at default, you can actually frag someone in just one hit if you move fast enough through the portal.
After testing this out in their training course, we can confirm that you can annihilate your foes with physics! Melee strikes are definitely worth putting into the best weapons for Splitgate.
The BFB (Big Friggin' Bat)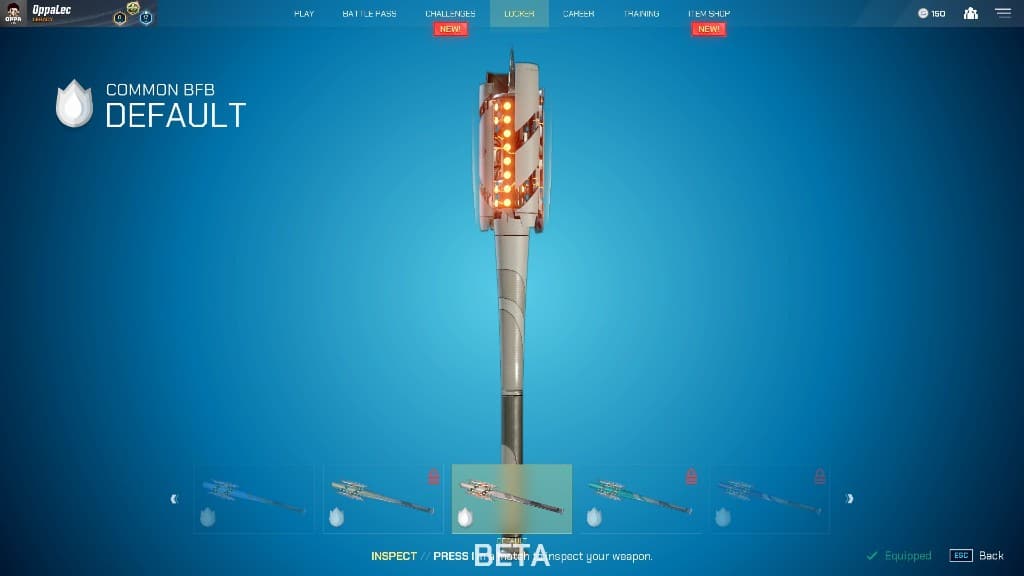 This baseball-like weapon is sure to give your opponents a one-hit kill. It is considered one of the best Splitgate weapons in the melee category.
However, it's only good for four hits so you might want to spend those hit charges wisely. But it can kill multiple enemies if they get caught by its reach.
If you're engaging enemies with this big bat, then you might want to bring some backup so that they won't see it coming.
Oddball
This peculiar disco ball only shows up whenever you play the Oddball game mode. The objective of this game mode is to hold the ball for as long as you can to score points. The Oddball is actually painful if given to the right hands.
So you might want to keep your distance if you want to get rid of the person carrying it. Although it doesn't have the same reach as the BFB, the Oddball does give you infinite chances to wreak havoc against your enemies.
SMG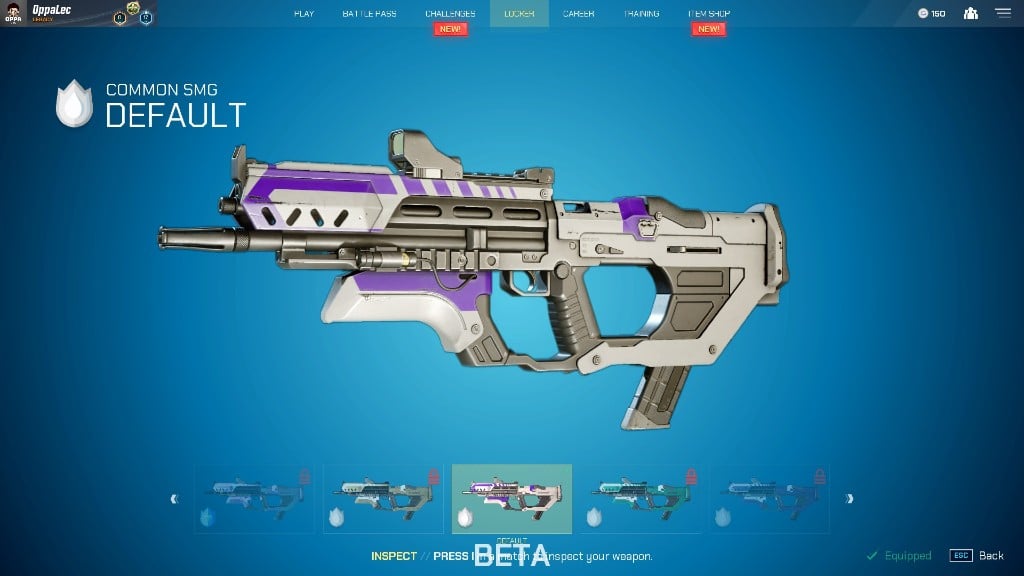 Another weapon that you can include in your arsenal when engaging in close quarters is the SMG. It can make a great alternative to the pistol if you need a faster fire rate. However, you need to be accurate when hitting your opponents because of its damage output of around 10 to 12 damage.
The SMG is great if you move around a lot, giving you a chance to run and gun your opponents. If ever you can finish people off with this weapon, you can always take advantage of your melee attack.
Plasma Rifle
A slightly more powerful weapon than the SMG, the plasma rifle packs a punch. It gives away a consistent 17 damage per projectile so it's fast enough to clear a wave of enemies if ever you get surrounded.
Just be careful not to waste its ammo because once you run out of juice, you're done for in the arena. However, if you do damage them enough, you can let your teammates clean up the mess you've made out of their health bars as long as they're not being sweaty with their aiming.
Battle Rifle
A common weapon used in Team Swat together with the carbine, this weapon shoots at burst fire so you have a higher chance of hitting a headshot. You may need to practice your micro flicking for this one.
In terms of fighting in close quarters, you might have a chance of dealing up to 45 damage to your opponent assuming that you hit all three shots on his body or killing him completely if you manage to hit his head four times.
Sniper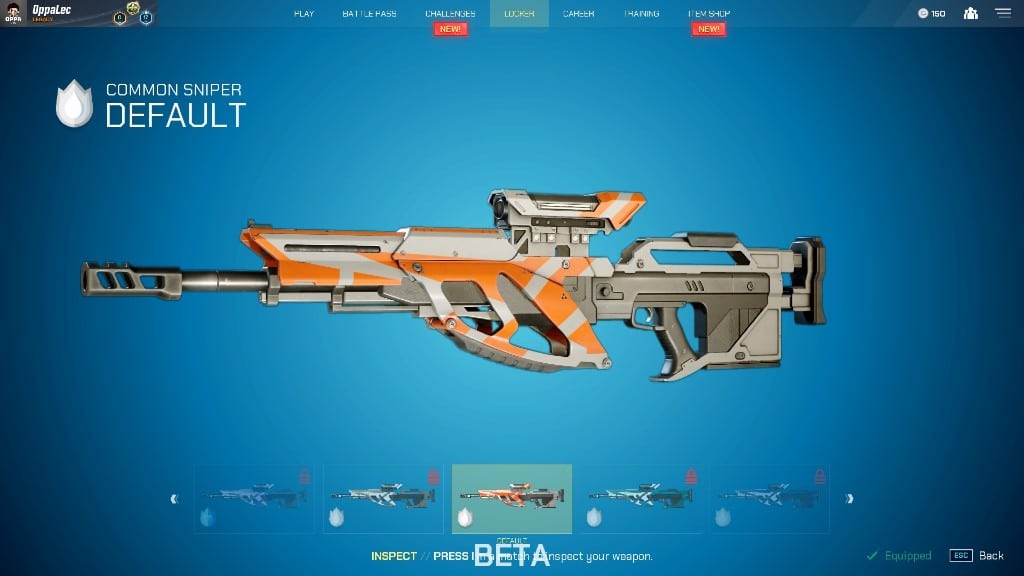 One of the best Splitgate weapons in the game, the sniper proves to be near the top tier. If you have the talent of a sharpshooter, then this headhunting weapon can be your best friend due to its potential of eliminating your foe in just one hit.
Picking this weapon up gives you a total of 16 ammo with 4 clips in each magazine. Take advantage of deploying portals in elevated spots while looking for a secure hiding place and send your triggers flying.
If you want to have a Valorant like Shroud moment in your game, then we highly recommend developing your long-range skills.
Railgun
This weapon is probably the best long-range weapon in this Splitgate tier list. However, this is also the hardest weapon to master.
Although the feel of the weapon is similar to the sniper, some players might not get used to its firing style since it has a one-second charge rate.
Another downside of this weapon is that it only gives you 4 charges so you need to have a good vantage point if you want to kill your opponents with the railgun. This isn't really a great weapon for close-range unless you've developed great tracking abilities.
Any beginner holding a railgun can get easily get countered by anyone just by getting close and hitting them with a shotgun or even melee. But in the right hands, the railgun can be deadly. It is guaranteed to give you a kill to whoever gets hit by its powerful ray.
Shotgun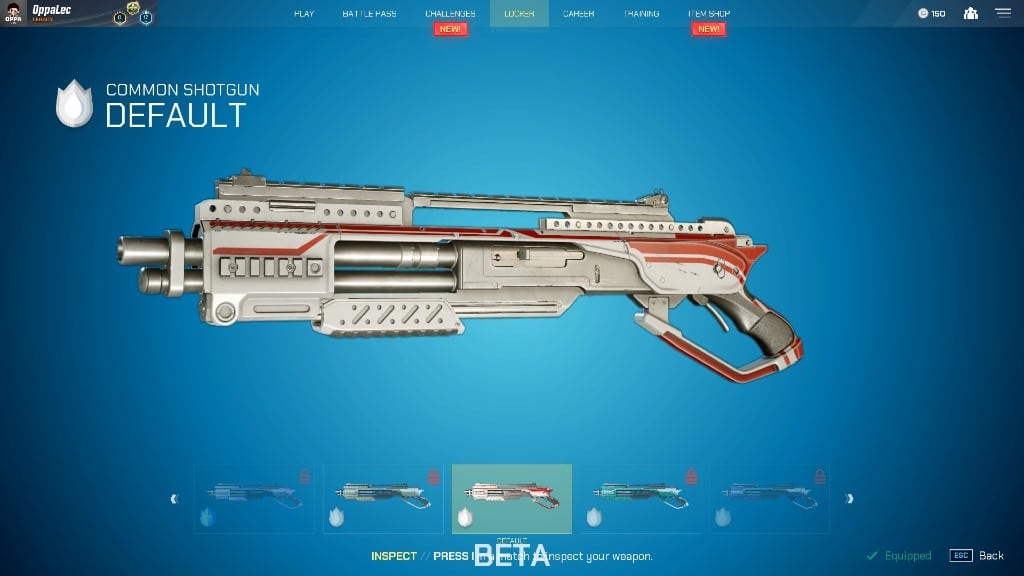 It's no question that the shotgun is the best Splitgate weapon on this list when it comes to close-range combat. You are almost guaranteed a one-hit kill once you start rampaging on your enemies.
A great game mode to put your shotgun and sniper skills to practice is by playing the Team Shotty Snipers game mode where all players get to showcase their talents in these weapons.
You might want to watch your ammo whenever you try and engage your opponents and it's also best if you pair this with an SMG if you suddenly deplete your clip for a fantastic finish.
Rocket Launcher
This is the most powerful weapon that you can pick up in Splitgate. You get a total of four rockets once you pick this weapon up with the potential to kill groups of enemies in one hit.
Be careful when using this weapon though because you might even get killed in the process if you fire the rocket launcher at close range. Also, you might get countered with shotgunners and snipers while you're carrying this bad boy around.
And that wraps up our best Splitgate weapons to use in every situation we can think of. Head on over to Steam and download the game for free if this FPS shooter is your cup of tea.
What's your favorite weapon in this game so far? Feel free to leave a comment down below.