There's no video game genre that comes close to the superhero genre. Stepping into the shoes of your favorite superhero is just an unreal experience and let's be honest, it's the closest we're ever going to get to actually being that superhero (Yes, you reading this right now, I know you wanted to get your hands on an Omnitrix when you were 10).
Our Take on the Best Superhero Games Ever Made
If binge-watching superhero movies aren't good enough and you want to step into the action yourself, you're in just the right place. Here are the 15 best superhero games of all time!
Spider-Man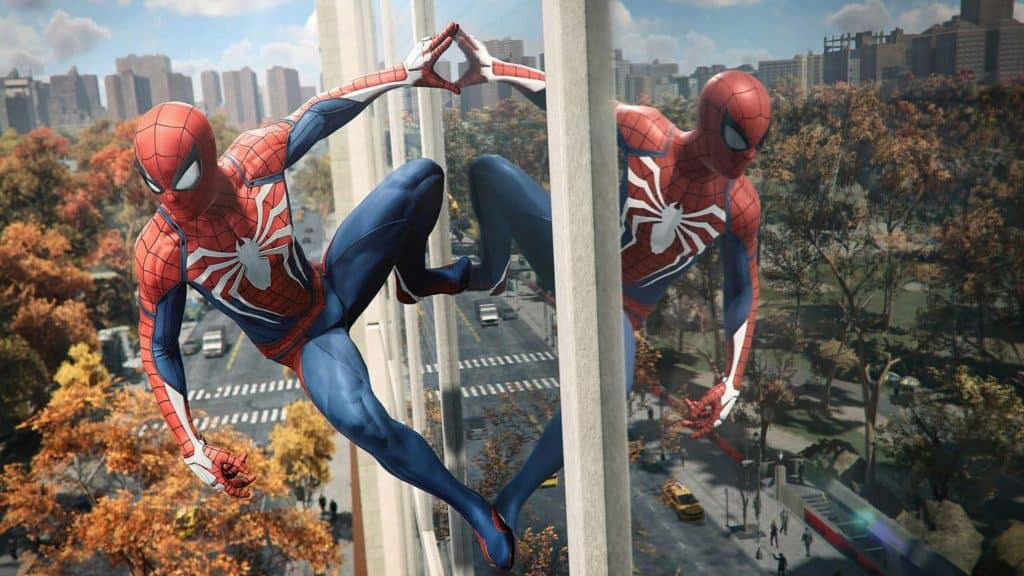 Platforms: PS4, PS5, PC
Release Date: 2018
When it comes to superhero games, there's none quite like Spider-Man. If you've been following Spider-Man since the OG Tobey Maguire and Sam Raimi's version of the movie, there's just no way for you not to fall in love with this game. It brilliantly captures the essence of Spider-Man's swinging, web-slinging combat, cheeky remarks, and costumes and even includes a bunch of shots of Petey without the suit.
The best part about the game is how brilliantly Insomniac Games managed to capture New York City. The game is far from a 1:1 replica, and it does miss quite a few important landmarks. However, it's easily one of the best replications of a city the gaming industry has seen.
Until recently, the game was exclusive to the PS4 and PS5. Insomniac even directly claimed that they would NEVER release the game for Xbox or PC. But, guess what? The recent trend of PlayStation games porting over to PC (and their overwhelming success, I might add) has led to Sony's decision to bring arguably the best superhero game of all time to the PCMR.
That didn't age very well, did it?
If you've already played Spider-Man on PC and couldn't take your eyes off the exciting gameplay, don't worry. There's more stuff heading your way. Spider-Man: Miles Morales is expected to make it's way to the PC Masterrace really soon!
Guardians of the Galaxy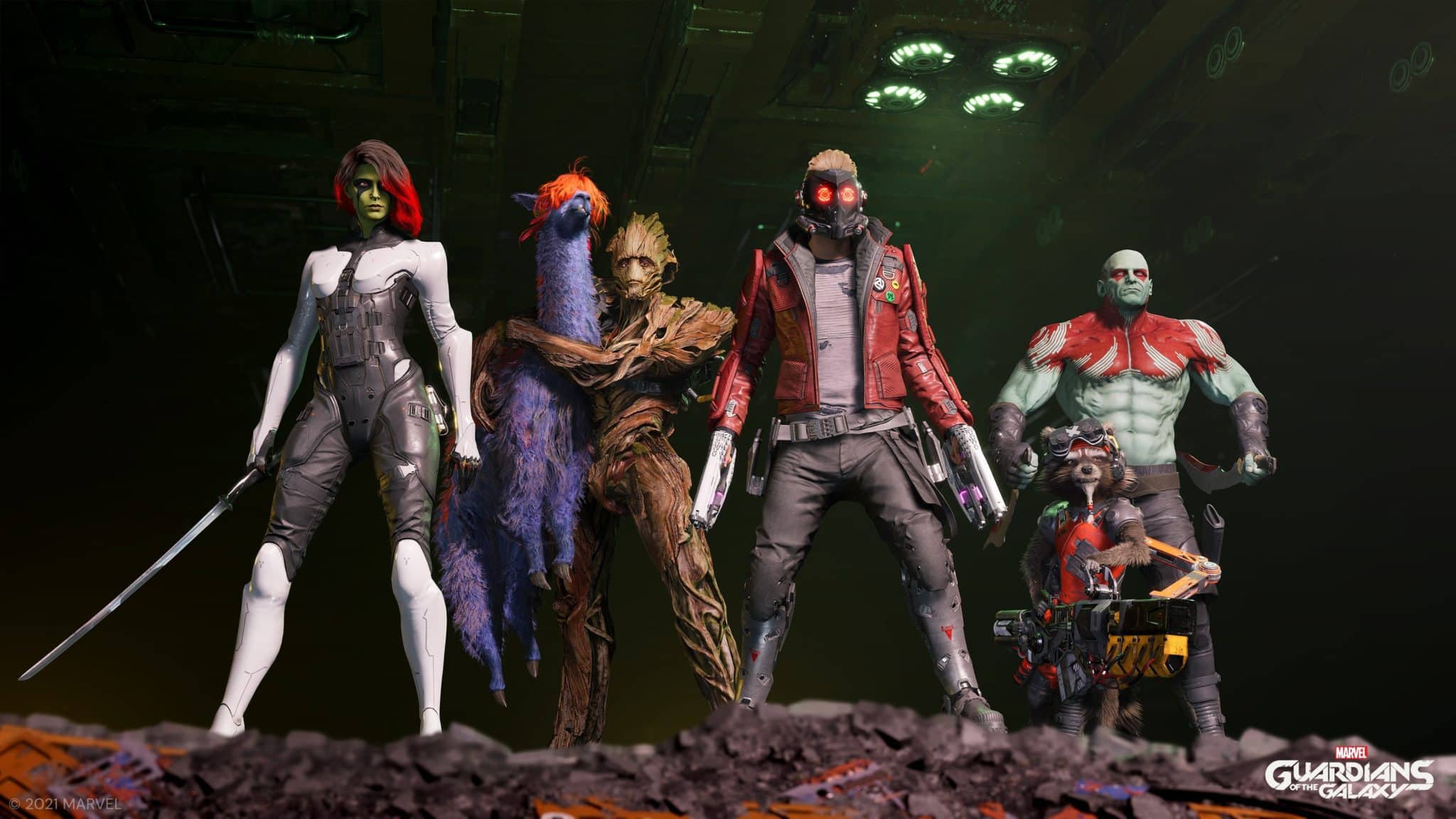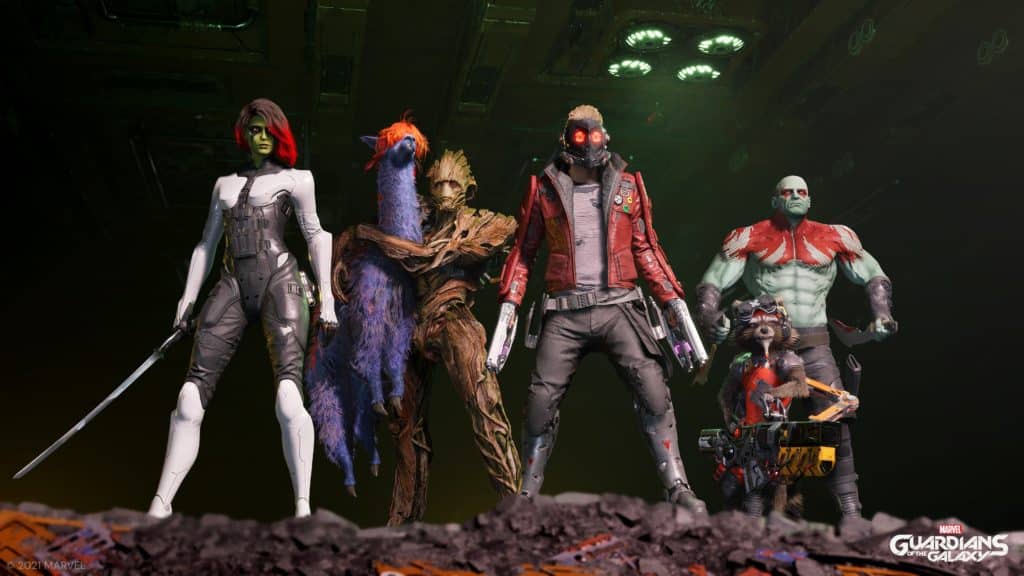 Platforms: PS5, PS4, Xbox One, Xbox Series X, Nintendo Switch, and PC
Release Date: 2021
If I'm being blunt, no one really asked for a Guardians of the Galaxy game, and the game certainly had its fair share of critics during the pre-release era. The Marvel's Avengers game, released a year before GOTG, was a massively disappointing replica of the Marvel Cinematic Universe, and some expected Guardians of the Galaxy to be more of the same. However, the actual quality of the game came as a surprise to everyone.
If you can overlook the fake Starlord, Gamora, and Drax (Rocket and Groot are basically just animals, and there are probably no copyright strikes to fear here for the devs), you'll find a beautiful game with beautiful visuals, amazingly overwhelming combat, comical interactions, and a brilliant plot overall. The underlying game itself was a huge success. People loved the plot.
However, the game's underwhelming response wasn't because of how it was as a game. It was the never-ending crashes, optimization issues, and bugs. Bugs are a part of every game, but seeing a plethora of developmental issues on a linear story, single-player game definitely raised some eyebrows.
Eidos had the potential to make one of the biggest games of the decade, but at the end of the day, they pulled a Cyberpunk, and as we've already seen, no number of updates can bring a game back from being shot in the head 500 times.
While it definitely wasn't one of the most optimized games in the world, the story alone was definitely good enough to get it a spot on our list.
Injustice 2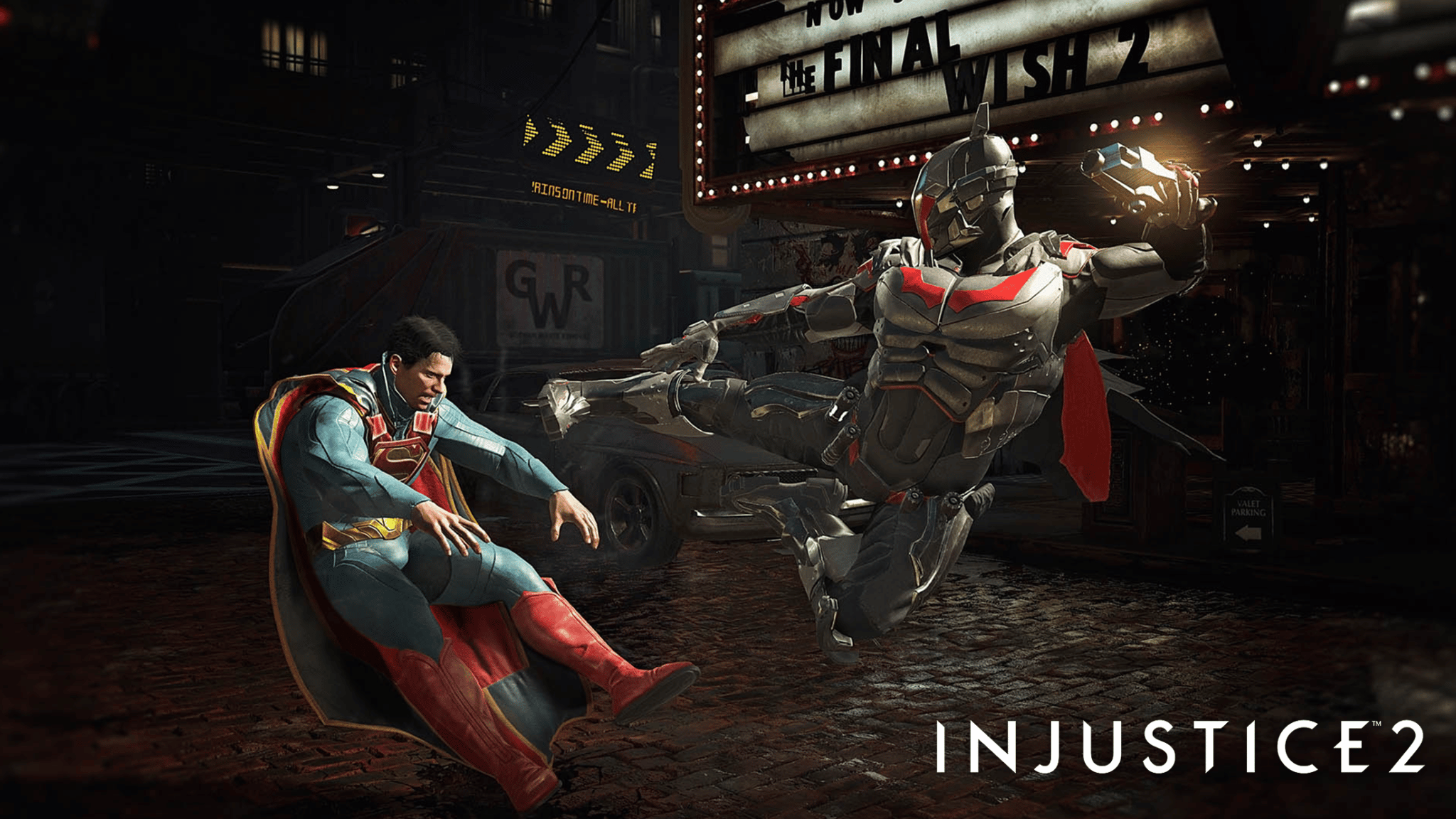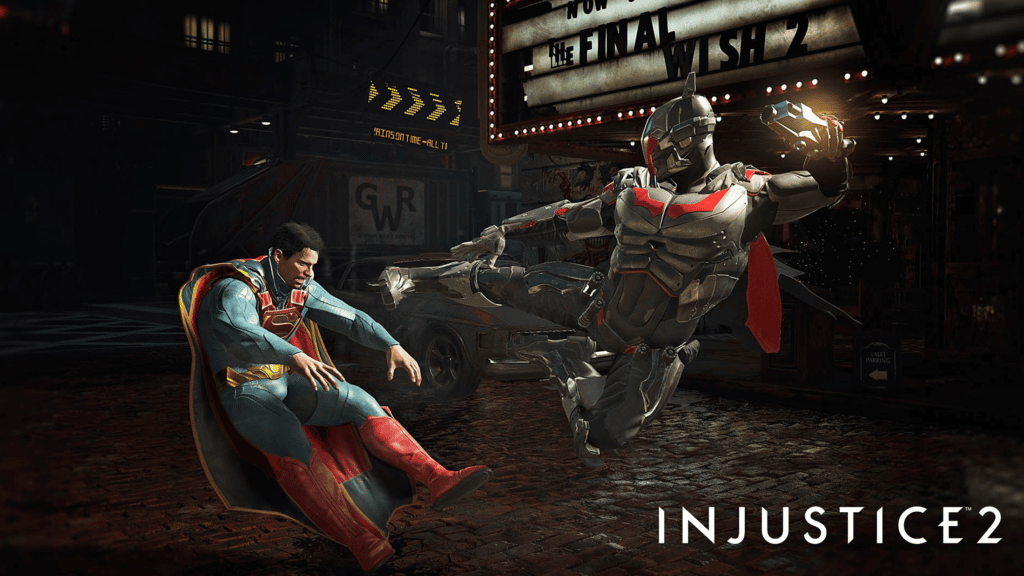 Platforms: PC, PS4, and Xbox One
Release Date: 2017
The Injustice franchise was off to a hot start when NetherRealms released Injustice: God Among Us back in 2013. When the prequel is that excellent, it's difficult for the devs to come up with something that pleases the souls of God Among Us fanatics. But, they managed to do exactly that with Injustice 2.
Injustice 2 is a brilliant game that allows tantalizing combat, smooth gameplay, amazing visuals, and a phenomenal progression system. This game is sort of filling in all the gaps that fans felt lacking with the predecessor back in 2013.
The underlying mechanics in place are just *chef's kiss* and they've kept the game relevant even today. We never really got the awaited Injustice 3 sequel that we wanted, but Injustice 2 remains a masterpiece even five years after its release.
Batman Arkham Knight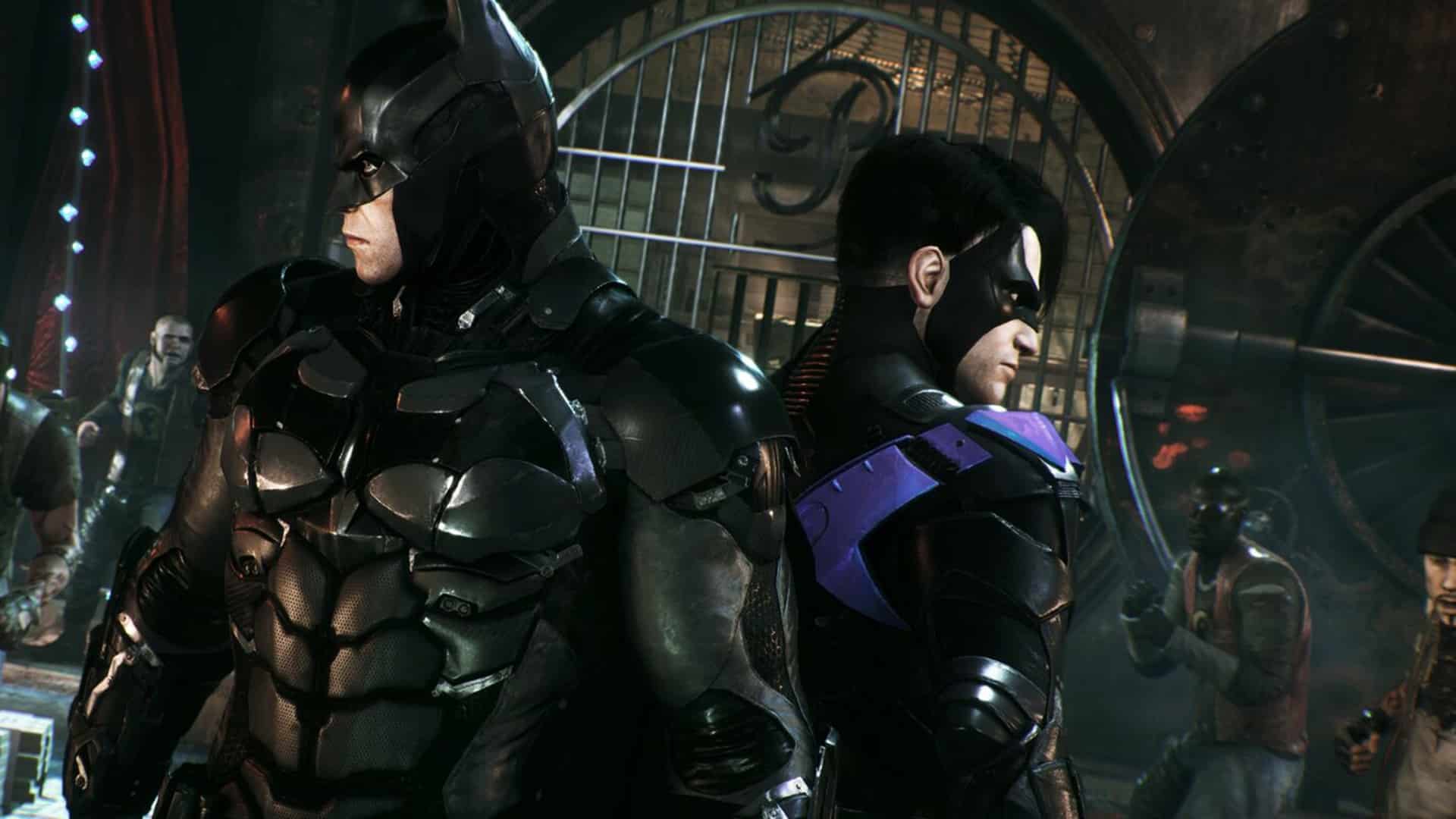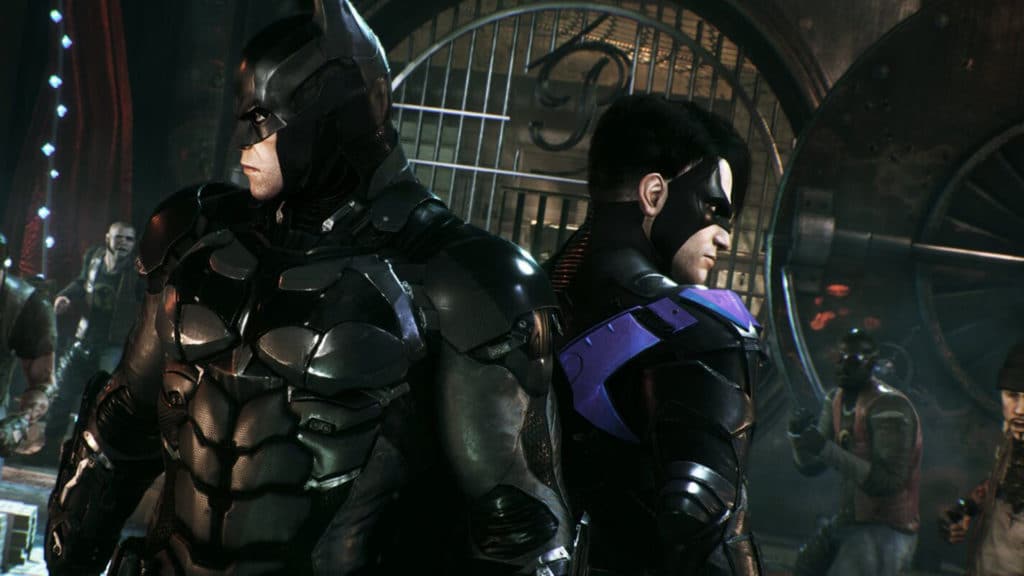 Platforms: PC, PS4, and Xbox One
Release Date: 2015
Batman Arkham Knight was the final installment of the Batman series, and it was simply the perfect way to end the trilogy. It's a great addition to the already massive Gotham City and incorporates mechanisms that the series has never seen before. You're getting an all-new, shiny Batmobile that is now used to solve puzzles. The best part is the plethora of new characters added to the game and the plot between them.
However, the game does mess around with the lore of Batman. The superhero is known to be non-lethal. He's like an adult Spider-Man that will severely injure someone but will never actually go in for the kill. But, in Arkham Knight, the Batmobile crumbles everything in its path and creates massive explosions.
You can even turn it into a mobile tank that can blow things up, and assuming that people are surviving those explosions is a farfetched possibility.
Marvel's Spider-Man: Miles Morales
Platform: PS4, PS5
Release Date: 2020
Miles Morales' Spider-Man game is so good it's a no-brainer why it got onto our list of best superhero games. Miles Morales is one of the hottest characters to step into the superhero world in quite a long time. There's just something really special about Miles' character, which created a ton of hype as leaks for the game started resurfacing.
And, it's safe to say that Insomniac did a phenomenal job with the character's debut game. It's a bit smaller as compared to the Spidey game I mentioned at the top of this list, but it's still amazing as far as the mechanics, web-slinging, and overall plot of the game.
The best part of the game is how well Insomniac was able to tell Miles' story. It's so different from the Peter Parker character that it gives you a breath of fresh air. If you played Miles Morales after playing the older Spider-Man game, you're going to get the same consistently impeccable mechanics, but the gameplay is going to stand out and give you an entirely different experience.
MultiVersus
Platforms: PC, PS4, PS5, Xbox One, Xbox Series X/S
Release Date: 2022
There aren't many superhero games releasing in 2022, so MultiVersus was definitely a sight for sore eyes. MultiVersus is an extremely unique game because it stepped into a genre previously dominated by Nintendo for the longest time ever. MultiVersus was an attempt by Warner Bros. to use practically every copyrighted character that they owned and put them together in a single game.
The roster of MultiVersus is what makes this game really fun to play. You have characters from Game of Thrones, Looney Tunes, Space Jam, Scooby Doo, Tom and Jerry, and last but not least, DC. The characters from DC include Batman, Harley Quinn, Superman, and Wonder Woman. This game doesn't exactly fit the bill for a superhero game but its exciting gameplay does warrant a spot on our list.
LEGO Marvel Super Heroes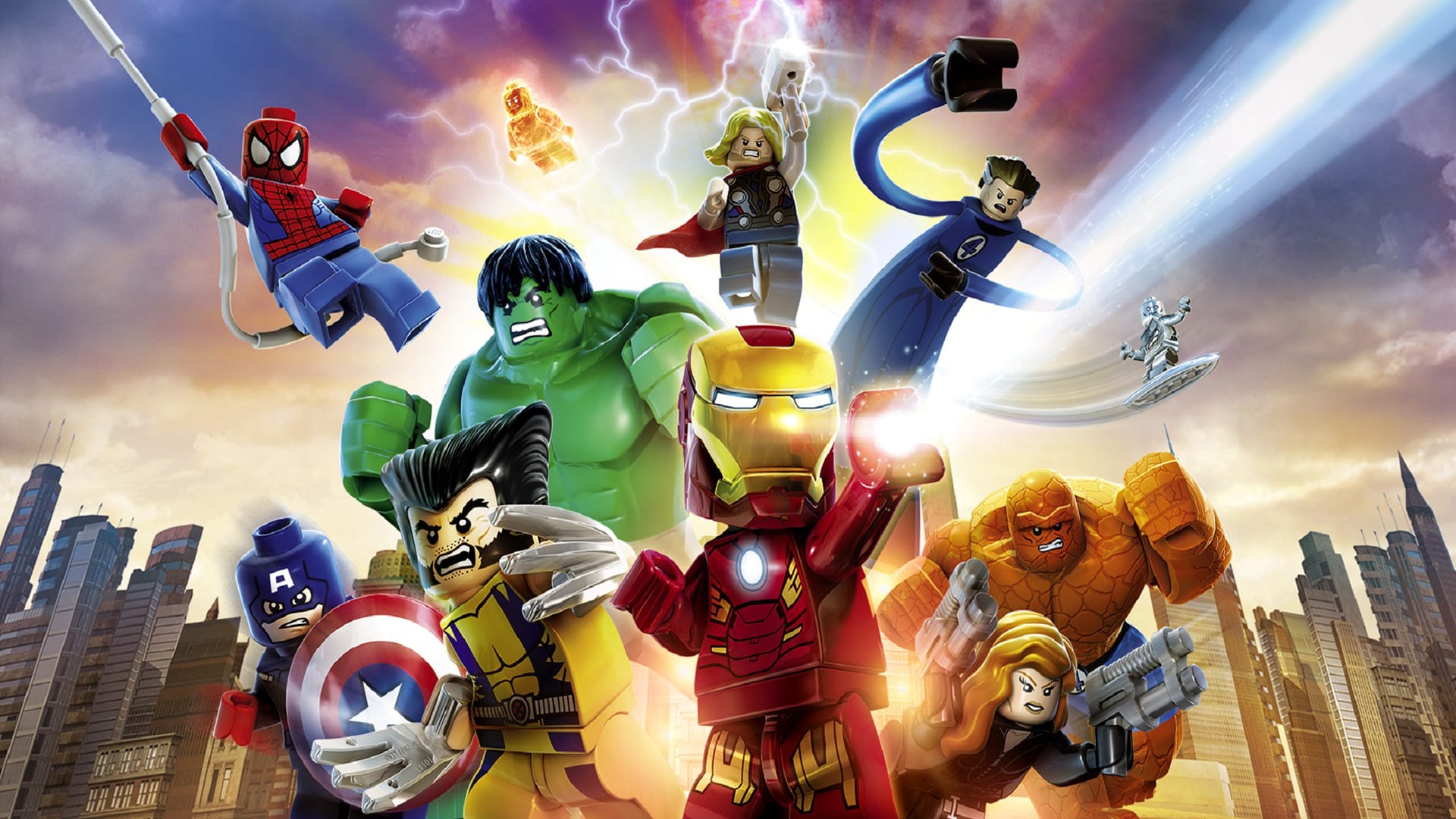 Platforms: PC, PS4, Xbox One, PS3, Xbox 360, Wii U, PS Vita, and Nintendo 3DS
Release Date: 2013
You really can't make a list of the best superhero games out there without mentioning this one! LEGO games are always a delight, and their Marvel Super Heroes shows exactly why you don't need realistic graphics to make a game great. It's an absolutely amazing game for Marvel fanatics, and the game is going to give you everything that you want in a Marvel-based game.
There are a ton of playable characters that include Avengers, the Fantastic Four, X-Men, and Spider-Man. You have the freedom to simultaneously switch between different characters mid-mission, which is a really cool mechanic. The game isn't that challenging, and that's really not what it's meant to be. Most of the puzzles are going to be fairly simple.
LEGO Marvel Super Heroes was one of the most casual games that I've played that the Marvel fan within me absolutely adored.
The Wonderful 101 Remastered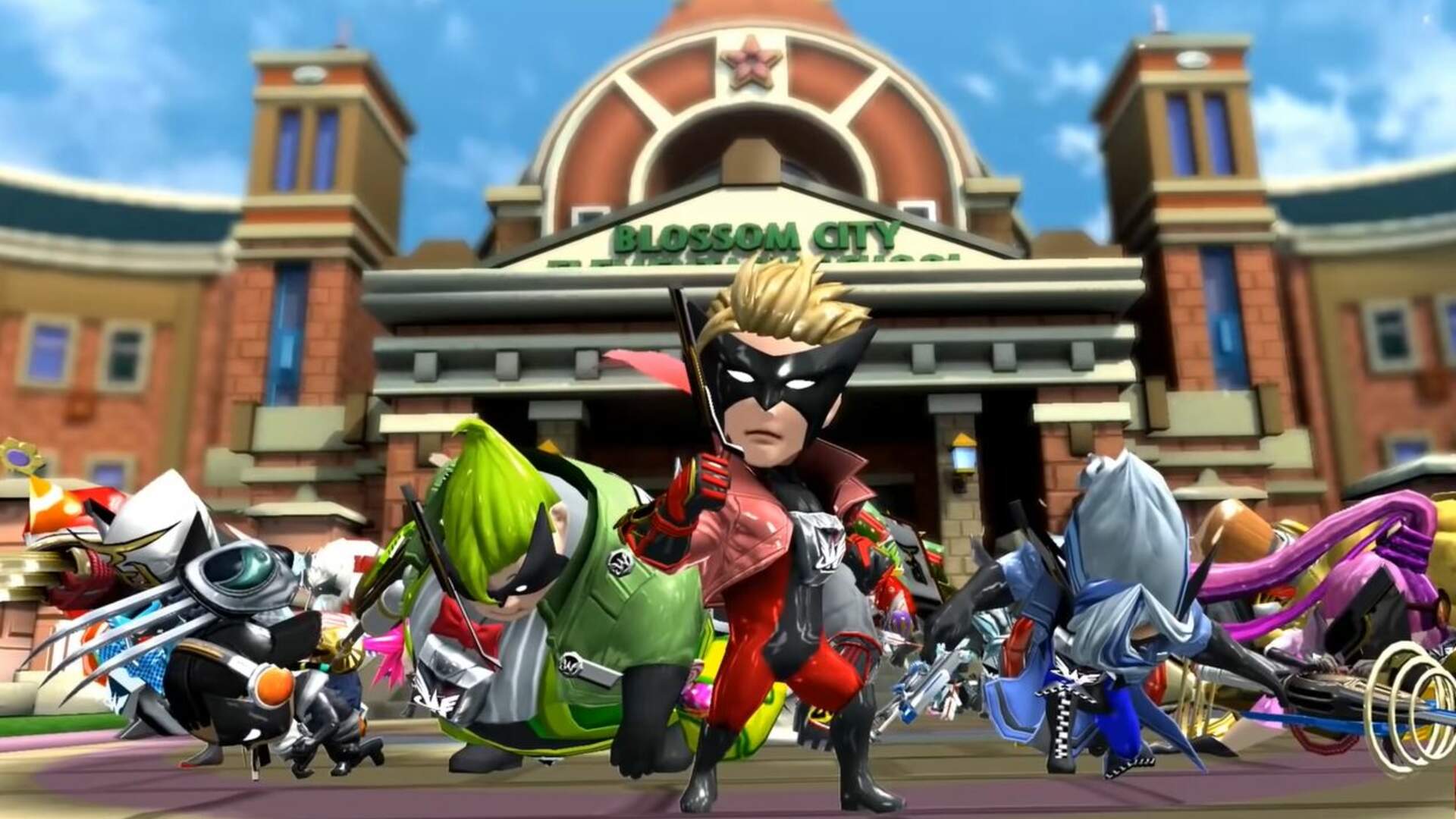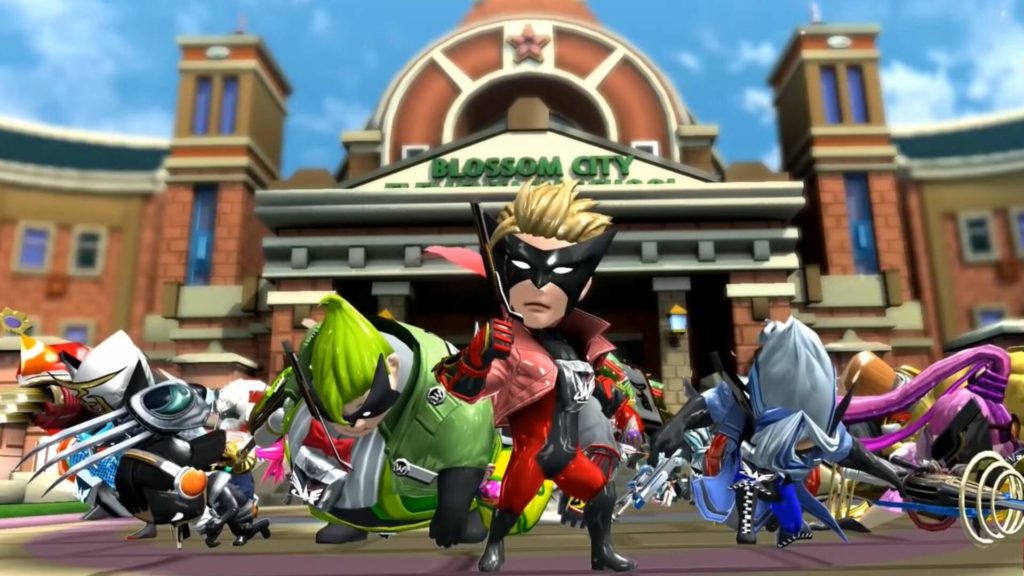 Platforms: Nintendo Switch, PlayStation 4, PC
Release Date: 2020 (Remaster), Originally 2013
The Wonderful 101 was originally launched in 2013, and it was great. It got good reviews, and there was a dedicated fan following that absolutely enjoyed this game. The devs managed to create a well-rounded game that would have been fairly popular if they didn't make the fatal error of limiting it to Wii U. The console never really became mainstream which halted the game's potential dead in its tracks.
However, with the recent remastered release of the game in 2020, it finally started getting the recognition it truly deserved. The game is not like the recent disastrous remasters that we've seen being developed recently (yes, Rockstar, I'm talking about you). It was just as good as the original game, and the graphics upgrade made things significantly better.
The combat is a bit challenging to learn at first. But, once you start getting accustomed to the gameplay, you'll really fall in love with it. It's important that you don't judge the game solely on the basis of its steep learning curve because that's the appeal of the game.
Marvel's Avengers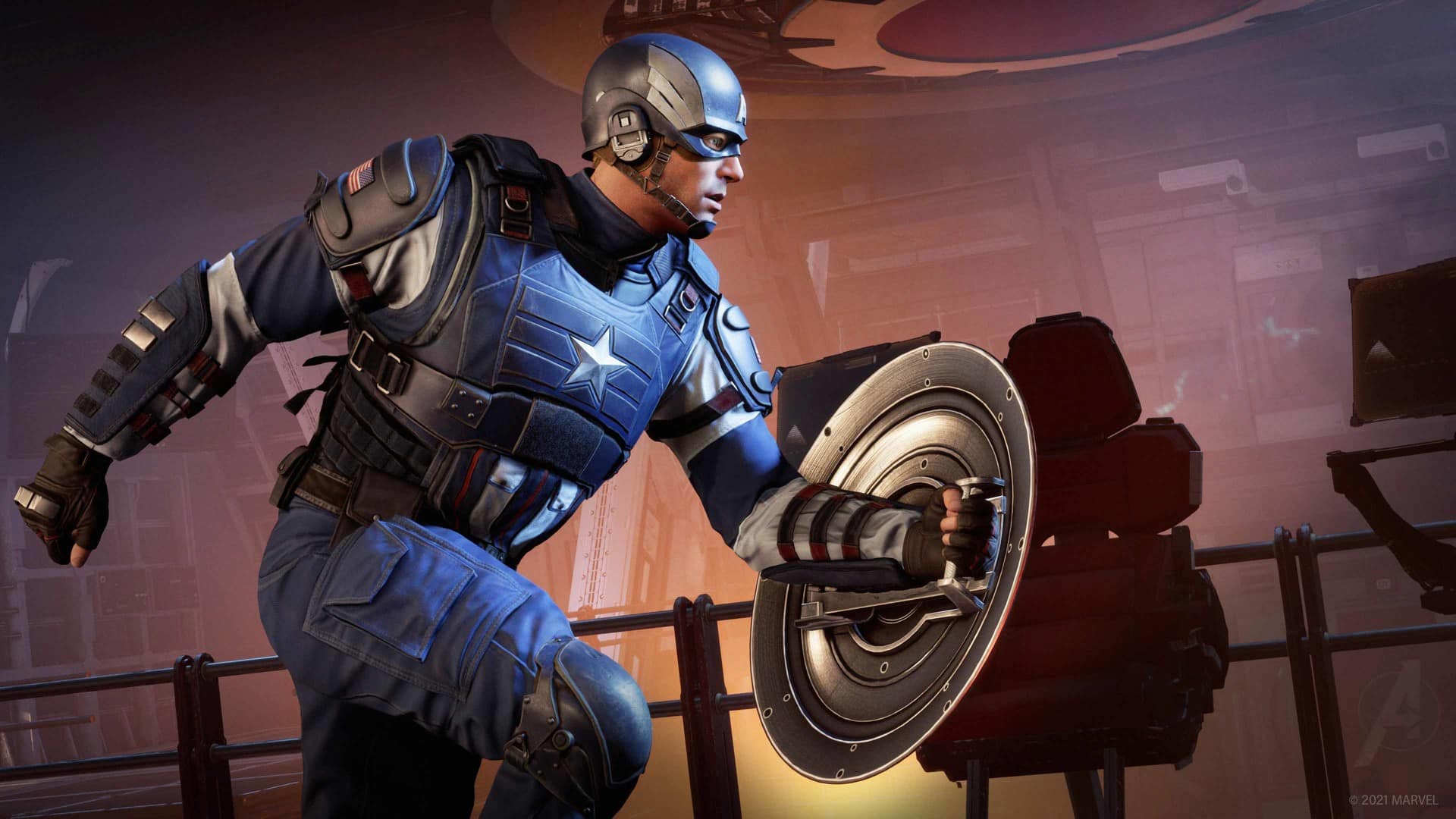 Platforms: PS4, Xbox One, PS5, Xbox Series X, and Series S, and Windows
Release Date: 2020
Marvel's Avengers was a game that had a ton of hype behind it, but it didn't really manage to live up to any of it. It was released right after Avengers: Endgame, which was a pretty cheeky timing by Eidos. They wanted to prey on the sadness of diehard MCU fans mourning the loss of their favorite billionaire, playboy, and philanthropist by giving them the chance to step into his shoes. Their plan worked perfectly, except for the little problem that their game was a buggy mess.
First, let's talk about the good parts. The Avengers game does look great visually. It's a beautiful game that adds a whole new aspect to the superhero genre, similar to what Insomniac did with Spider-Man. The heroes are decent. We have fake models again, but that's not a big problem. You're getting the actual superpowers of the Avengers, which is definitely a lot of fun to play.
The bad part is the repetitiveness. The game has a huge grinding element to it, and it'll feel like you're doing the same exact thing for hours until you reach the goal you were aiming for. That's not all bad, but it does get super boring real fast.
Other than that, the game had the same problem as most other games released in the COVID-19 era; bugs. Those bugs are the only reason why this game crawled its way to number nine. Otherwise, there was a lot of potential that Eidos, sadly, missed out on.
Infamous 2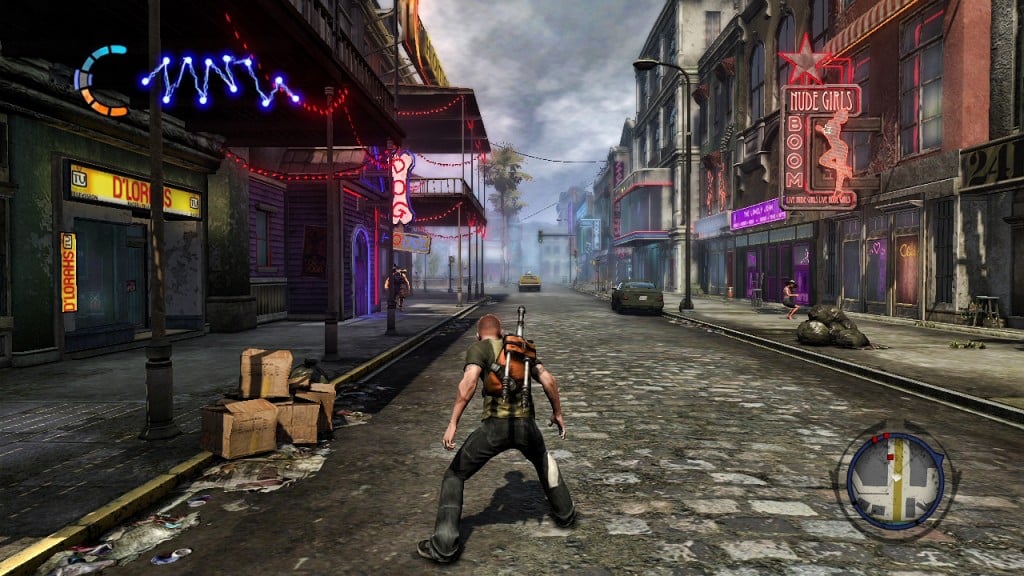 Platforms: PS3
Release Date: 2011
The original Infamous was an absolute classic. It was just the right kind of game that was released at the right time. It was so good that it became an entire generation's favorite from the moment it was released. Infamous 2, on the other hand, was even better.
Infamous 2 is built on the original game and is a refined better version of the first part. The gameplay and story are improved a lot in Infamous 2. It has a karma design system that allows players to either play as the villain or hero of New Marais. If you choose to play as a good guy, you will get treated like an ordinary citizen. However, if you choose to play as a villain, let's just say it would certainly not be a bed of roses.
The Punisher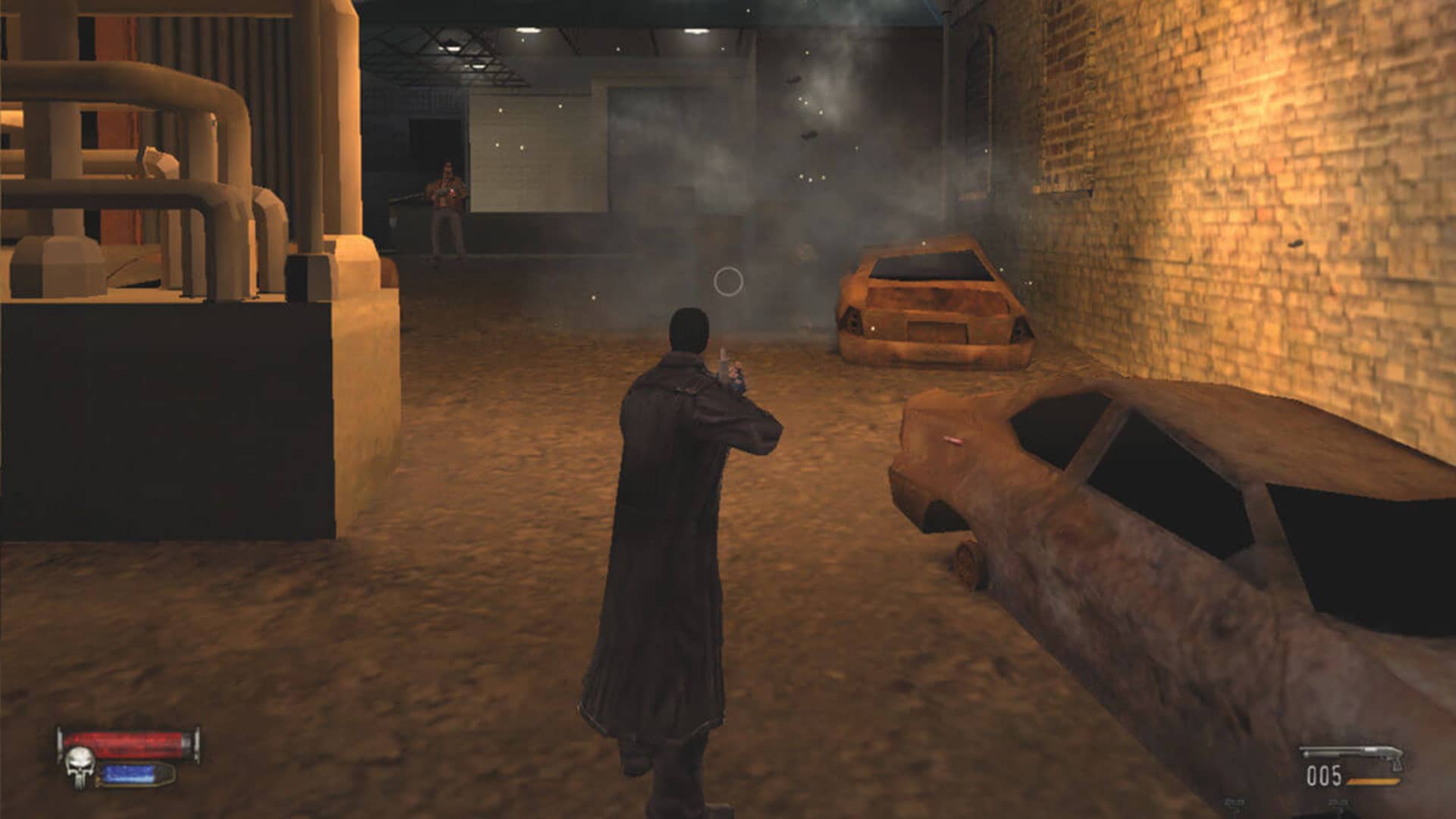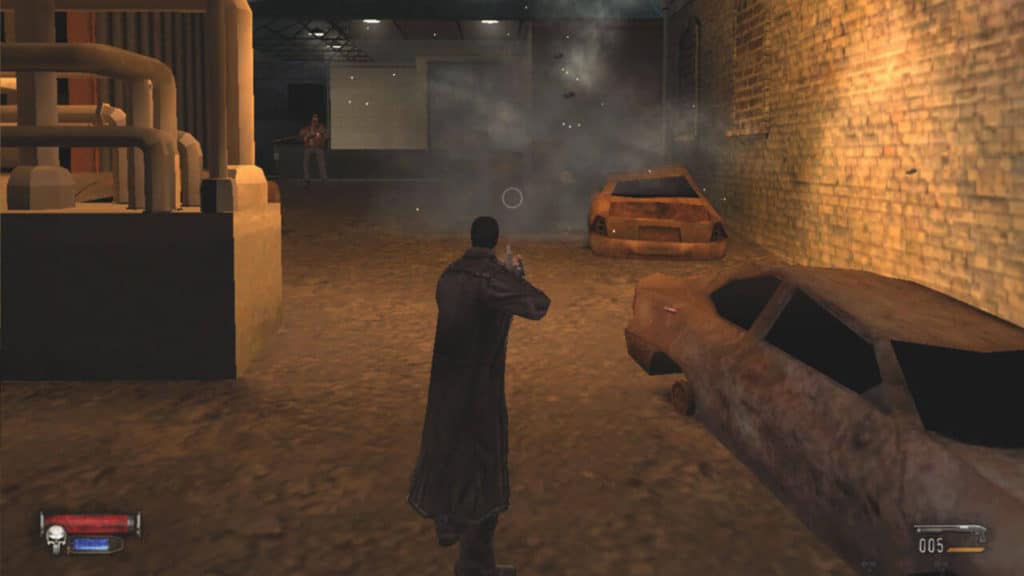 Platforms: PS2, Windows, and Xbox
Release Date: 2005
The Punisher is a game that was unlike anything else at the time of its release. The Frank Castle character is known to be brutal, and the game was just that. The 16 missions were filled with all sorts of sadistic acts and violent kills.
The game was so brutal that the ESRB rated it 'Adult-Only', which became a problem since Microsoft and Sony weren't going to allow such a game on their platforms. As a result, some scenes had to be rendered in black and white to reduce the intensity of the gore. This would eventually get the rating of the game down to "Mature".
The game isn't anything complex. Throughout the 16 missions, you're just going to have a simple objective, reach a certain destination and kill every breathing human you meet. But the actual beauty of the game wasn't in the combat. It was the interrogation. The game provides 100 unique ways of torture, and if you can stomach the brutality, you're going to have a lot of fun with this game.
Ultimate Marvel vs. Capcom 3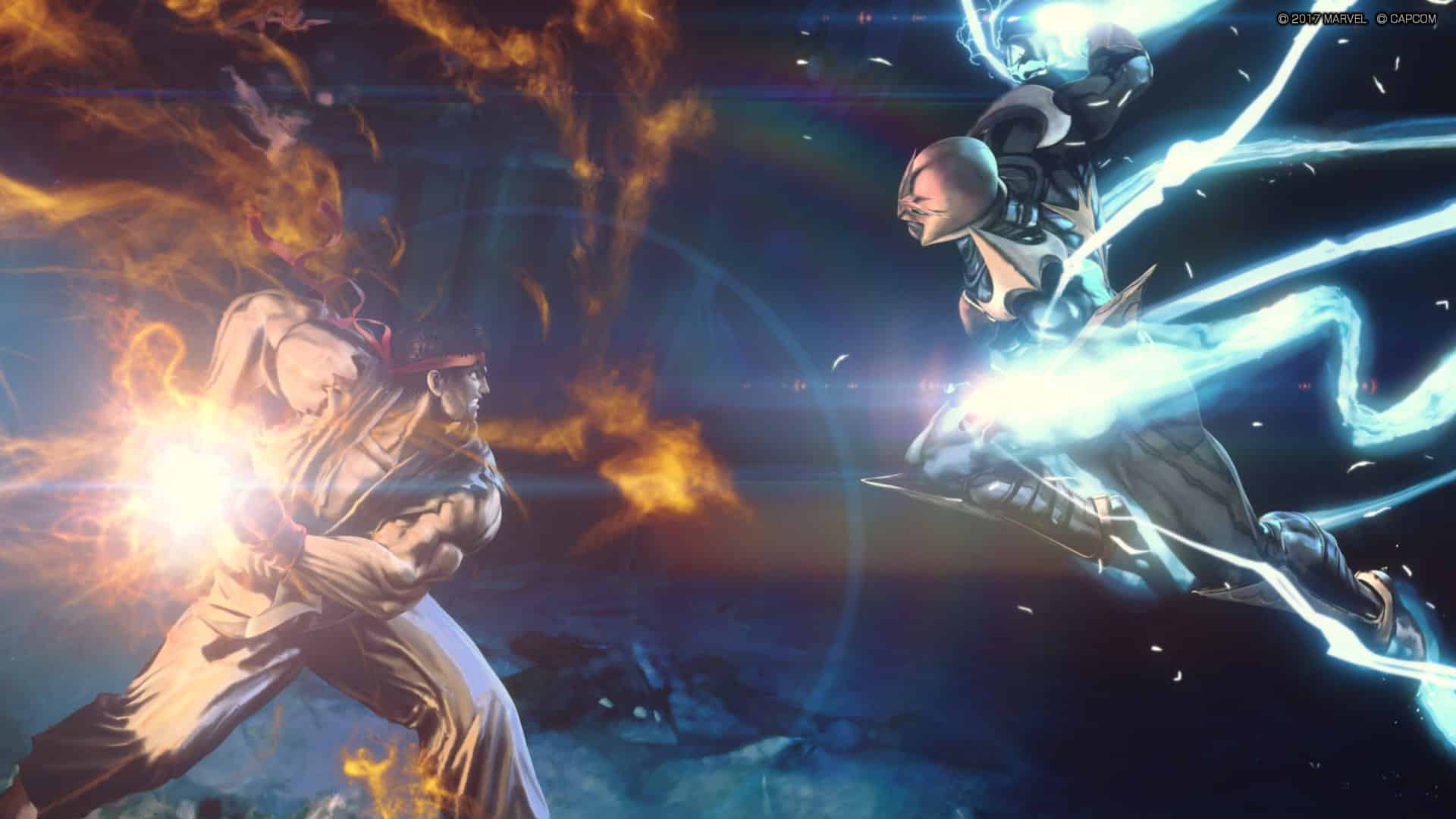 Platforms: PC, PS4, Xbox One, PS3, Xbox 360, and PS Vita
Release Date: 2011
Capcom certainly took their sweet time creating the third sequel of one of the most popular 2D games of all time. The initial count of the playable characters was a little low, but after some updates, Capcom managed to bring the total up to 50. The unique aspect of this franchise was always the distinct abilities of each individual character.
This time, Capcom worked closely with representatives from Marvel to ensure that they were doing justice to the characters. However, the game did see a lot of criticism for the lack of available game modes, which was practically the only reason why some fans of the Marvel vs. Capcom 2 game never really bothered to upgrade.
X-Men Origins: Wolverine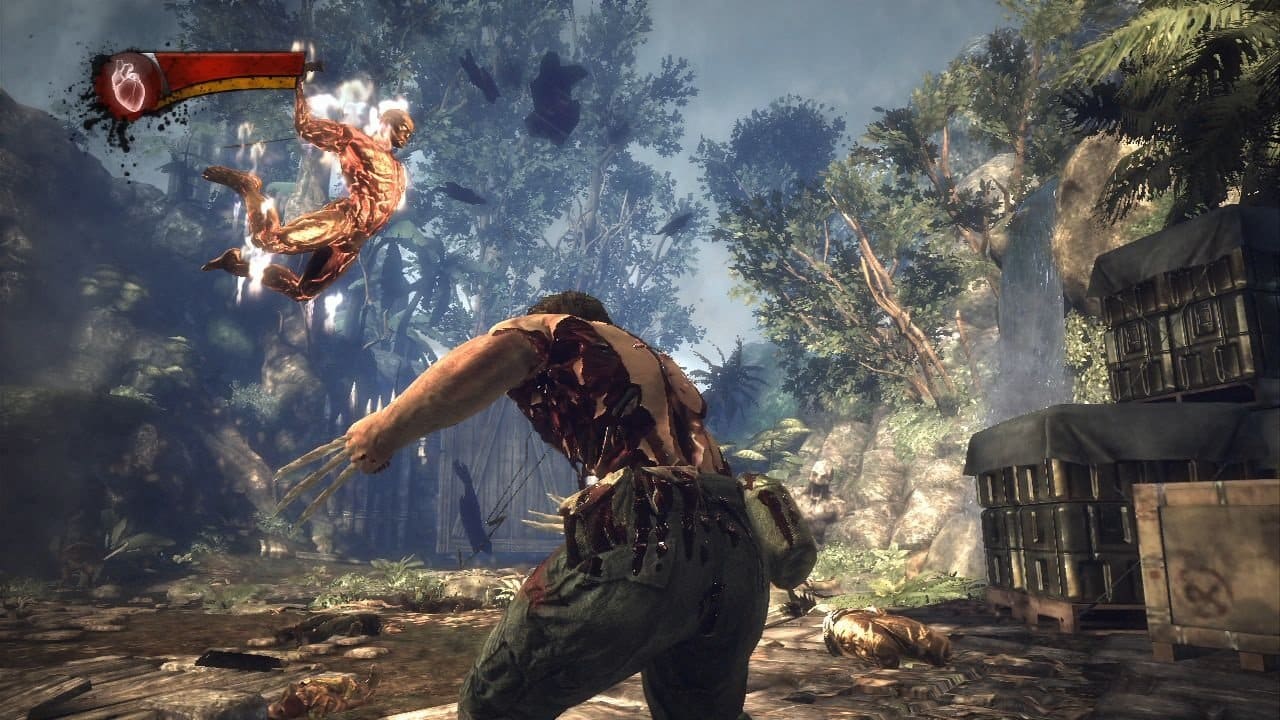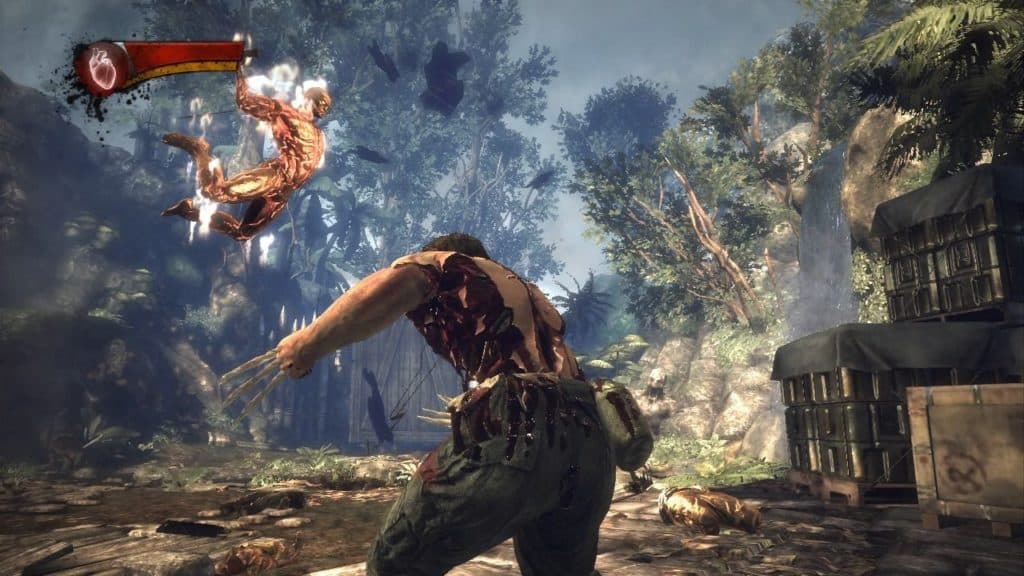 Platforms: PC, PS3, Xbox 360, and Nintendo Wii
Release Date: 2009
X-Men Origins: Wolverine was an absolutely HORRENDOUS movie with a 38% Rotten Tomatoes and 2/5 Common Sense Media rating. The movie was terrible, and when its video game counterpart was released, the audience expected more of the same. But that turned out to be quite wrong as the game was absolutely phenomenal and was infinite times better than the movie.
The game takes a few bits and pieces of the plot from the movie and adds a bunch more to the background of the story. Previously, Wolverine games always used to shy away from the brutality Logan can cause.
However, Raven Software didn't, and they managed to create a game where Wolverine is able to do Wolverine-like things brilliantly. There aren't many gory games out there that can give The Punisher a run for its money, but this game surely does.
Batman: The Telltale Series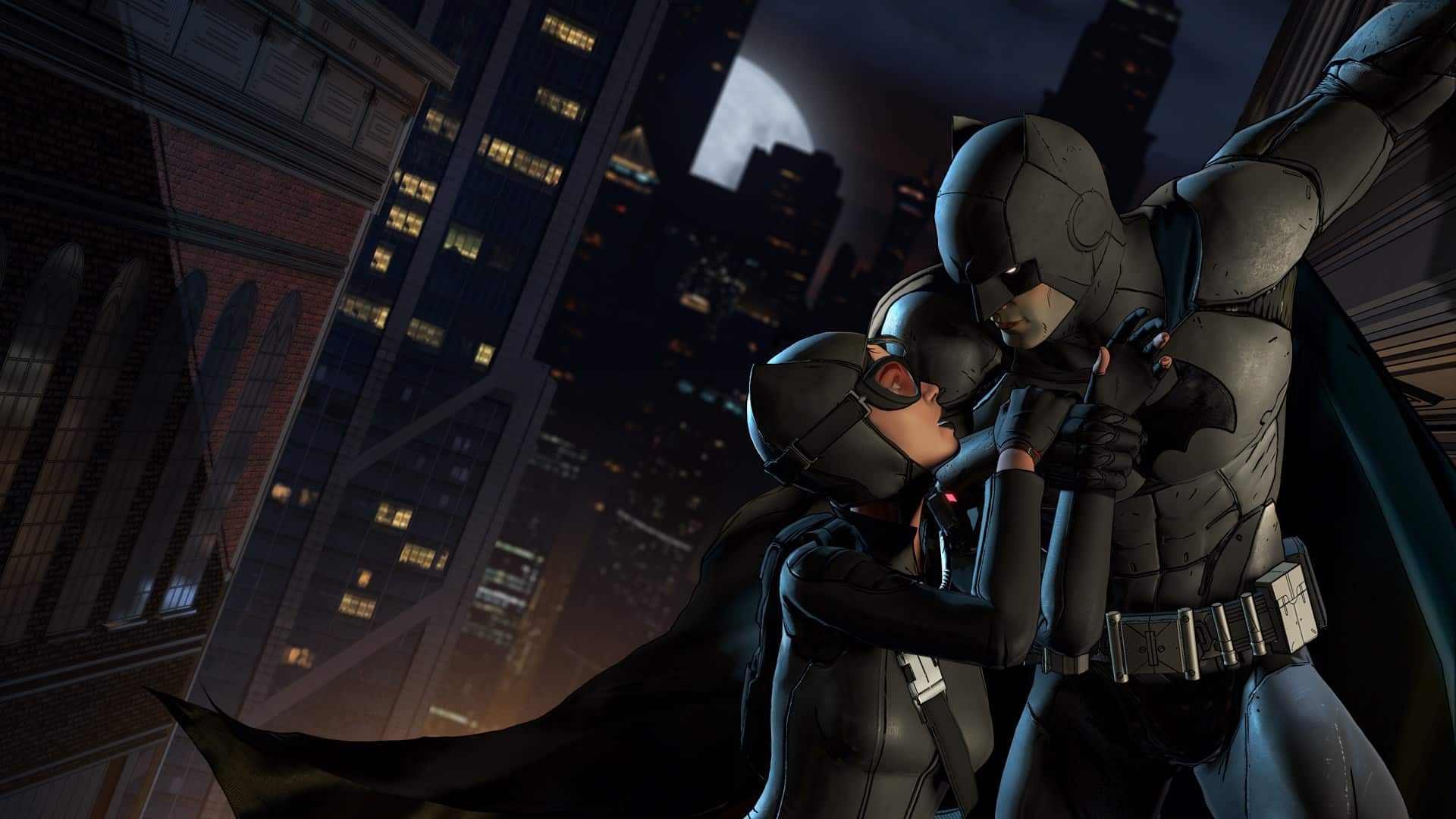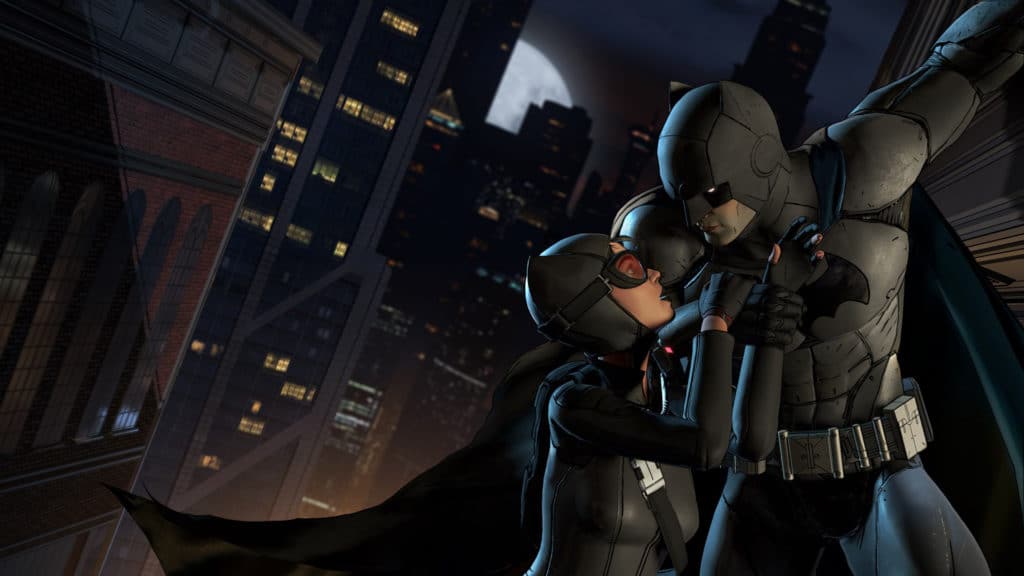 Platforms: Nintendo Switch, PS4, Android, PS3, iOS, Xbox One, Microsoft Windows, Xbox 360
Release Date: 2016
Batman: The Telltale Series is an immersive, episode-based game that gives us a bit of a deeper look into the unpredictable character of Bruce Wayne. There are five episodes in total featured in the game, and there's a great plot throughout all of them.
The game might lose its pace a bit here and there, but it doesn't take too long for Batman to pick up speed again. This game isn't that brilliant as compared to some of the other Batman games out there, but its story makes it a must-play for DC fans.
DC Universe Online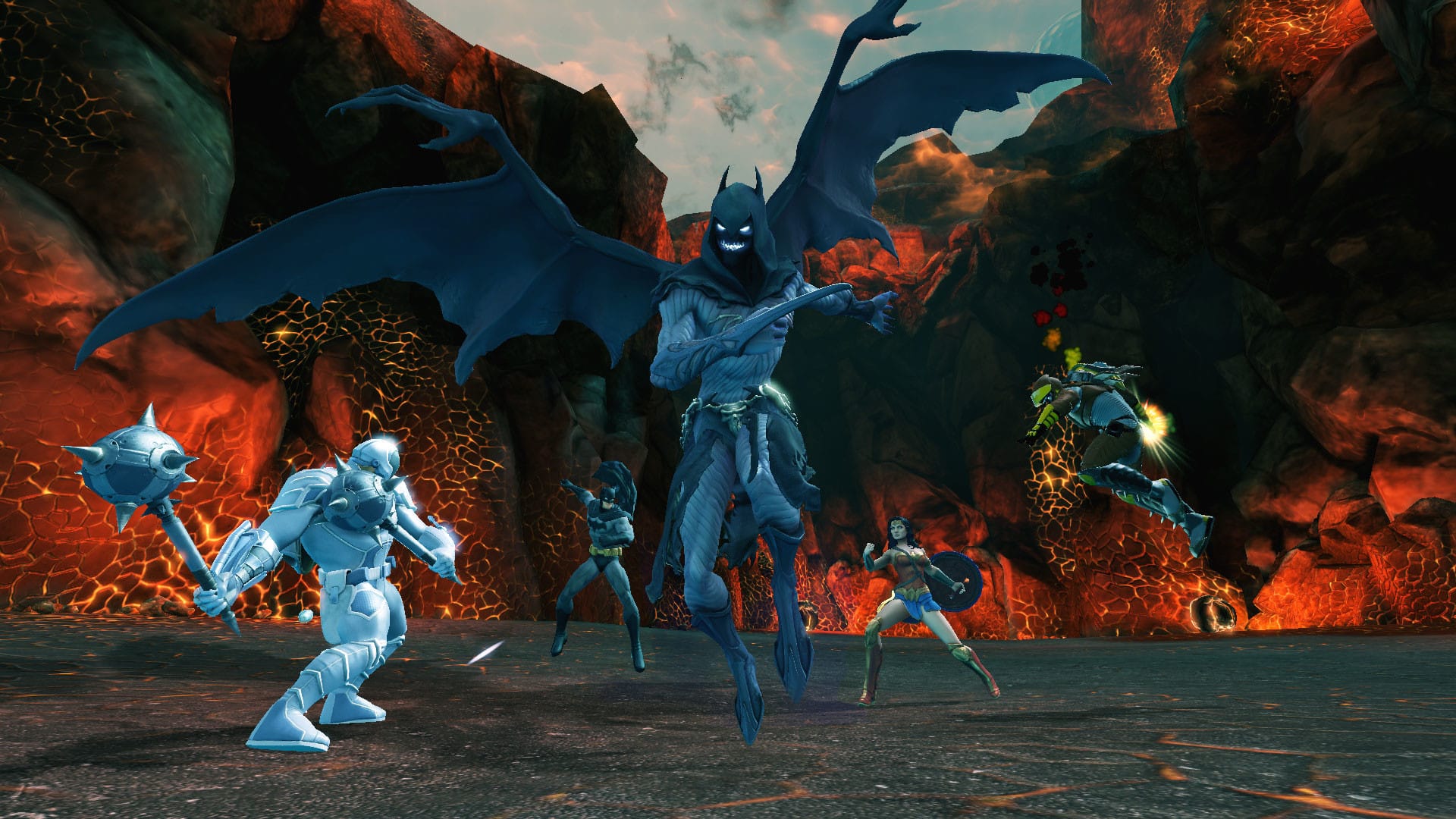 Platforms: PC, PS4, and Xbox One
Release Date: 2011
DC Universe Online is probably one of the only games out there that stayed relevant years after its release despite not receiving many major updates affecting core gameplay. If you play it today, you're mostly going to get the same experience from back when it was first released. It did get a few DLCs that added more hours to the gameplay.
Besides, who doesn't like to design their own superhero? Every comic book fan has dreamt of this moment until the launch of DC Universe Online, which lets you create your own superhero from its vast collection of abilities found in the DC superhero comics.
Conclusion
Superhero games are an extremely rich genre that has seen a rise in popularity mostly due to the MCU going mainstream. But, the best part about this is that the success isn't restricted just to the Marvel-based games.
Superhero games, in general, are witnessing a hike in players, which is great for the industry as a whole, and we can only expect bigger and better games in the future!