June 7th was a big day for the Minecraft community, thanks to the official release of version 1.19. The Wild Update had a lot of expectations surrounding it, with good reason! We're super excited to announce the best texture packs for Minecraft 1.19 to download and enjoy immediately.
Our list features various options ranging from faithful vanilla renditions to completely new ways to experience Minecraft Java Edition. If you're a Bedrock player, we'll also mention what packs you can enjoy!
Also: Do you wish to enjoy the Wild Update's content without exploring for countless hours? Use the Best 1.19 Minecraft Seeds and spawn in the most awesome maps!
Bare Bones
If you're looking for the best 1.19 texture pack, this will check all the boxes regardless of your computer's specs. We start this list with Bare Bones, an iconic choice for all players thanks to its vibrant colors and smooth textures. 
There's no need for fancy features or complex pixel art to achieve a distinctive vibe, and Bare Bones manages to execute its premise flawlessly.
RobotPantaloons has worked in this texture pack for almost five years, and we can see the thought put into revamping each block and item. 
The texture pack is available in x16 resolution, meaning players suffering from performance issues with Minecraft may hopefully use Bare Bones to give their computers a break.
Bedrock players can also join the hype by downloading the pack here.
Minecraft has a distinctive look and feel, but what if you want to take that experience one step further? Better Vanilla Building may be the answer you were looking for. This minecraft 1.19 texture pack enhances the game's visuals without steering away from the vanilla vibes.
Once you have Optifine installed, you may combine different blocks to unlock new textures, a powerful tool to decorate your world as you please. A similar mechanic applies to tools and armors, with a bunch of new textures you can unlock by renaming them at the Anvil.
If you're interested in add-ons, you can download the bushy leaves add-on here or use the connected textures for natural blocks from here.
Better Vanilla Building adds a breath of fresh air to the game's iconic aesthetic, so don't hesitate to give it a try. If you're a player who enjoys a live demo, you can always access the team's dedicated server to see the texture pack in full action at play.bettervanillabuilding.com.
Clarity
One of the many joys of playing Minecraft is pushing the game's performance to its limits. One of the best texture packs to achieve this goal is Clary, an x32 pack seeking to strike the perfect balance between the original textures and a realistic overhaul.
The GUI has a cleaner feel, with stylized menus and buttons to accompany the beautiful scenery as you play. Are you looking for realistic skies without having to rely on Optifine? Clarify does offer this option as a standalone feature.
Overall, it accomplishes the goal of refining the game's graphics and offering a pixel-perfect experience.
But what about Bedrock players? Clarity is available here, but you'll have to wait until the 1.19 version is available on the Marketplace.
Also: Start a new Minecraft world and test the Best Mods for Minecraft 1.19!
New Default+
Here we have another excellent texture pack for players looking to upgrade Minecraft's vanilla graphics. New Default+ features biome-dependent blocks and mobs, combined with revamped skies and water, making for an exquisite visual experience.
The texture pack also features weapons and armor textures from Minecraft Dungeons and Minecraft Story Mode. You can find the complete name list here.
You will be surprised by the number of customizable items in New Default+! All you need to do is rename your gear at the Anvil with Optifine activated.
SeaOfPickes has done their homework with small details like the visual enchantment icons or the dark GUI (a godsend for playing during the night!), so it's more than deserving of being called one of the best Minecraft texture packs for 1.19.
Jicklus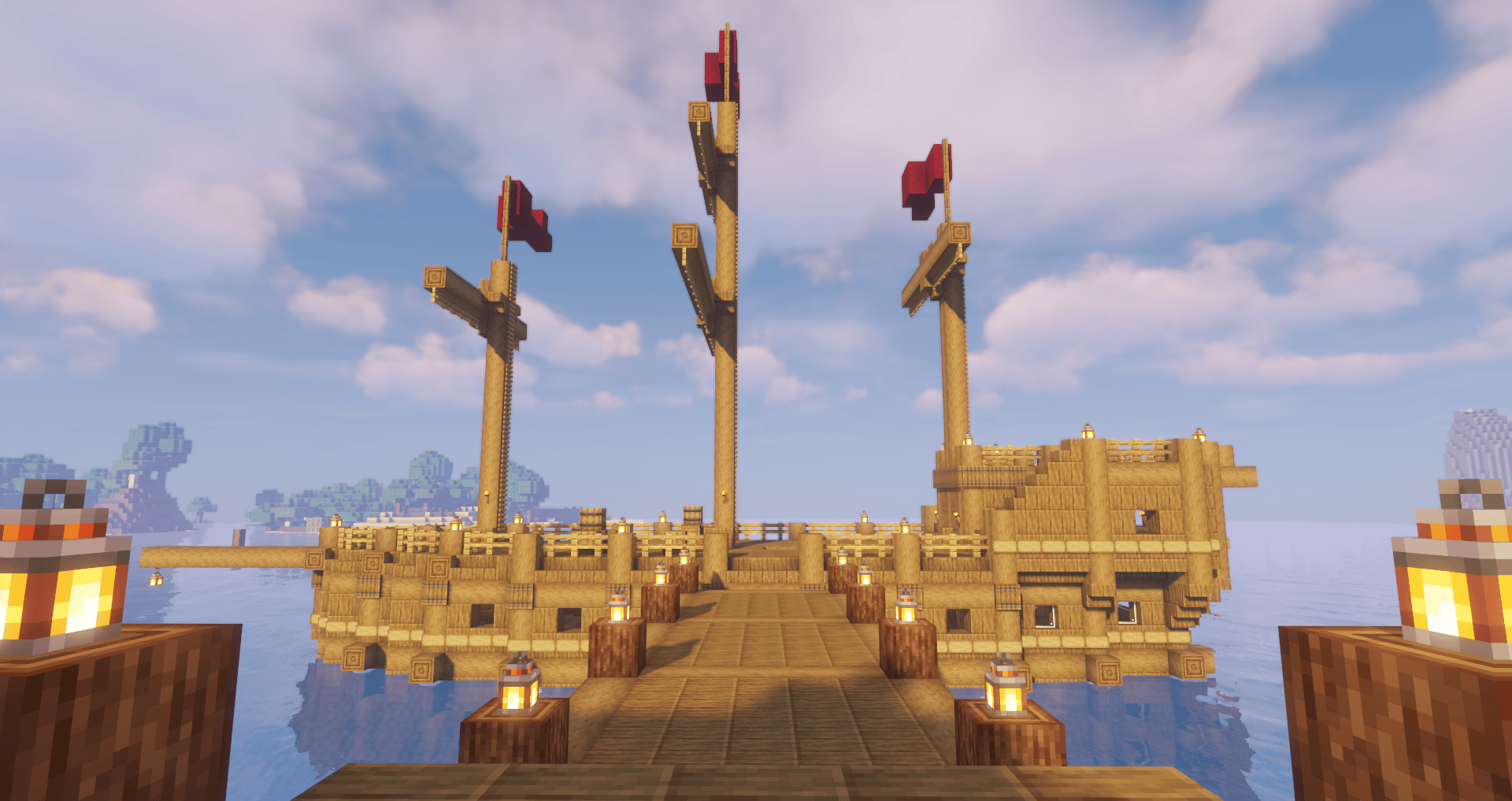 Jicklus is an x16 texture pack aiming to convert your Minecraft world into a cozy fantasy world. Each block texture shows a level of detail and care that shines through the screen!
The texture pack fits perfectly with any theme, but many players have used Jicklus for their medieval-themed worlds.
This resource pack also offers three add-ons, depending on if you'd like to tweak the foliage and some blocks with pink variations, autumn vibes, or solely include golden birch tree leaves.
While these add-ons aren't available for Minecraft 1.19 yet, we still think some players may feel interested in using them when testing Jicklus in older instances. These are available for download through the same Curse Forge description page we've included above.
If you want to pair a shaders pack with Jicklus, the author recommends using Sildur's Shaders to create a unique visual combination. You can also find Jicklus available on the Minecraft Marketplace for Bedrock players.
Unity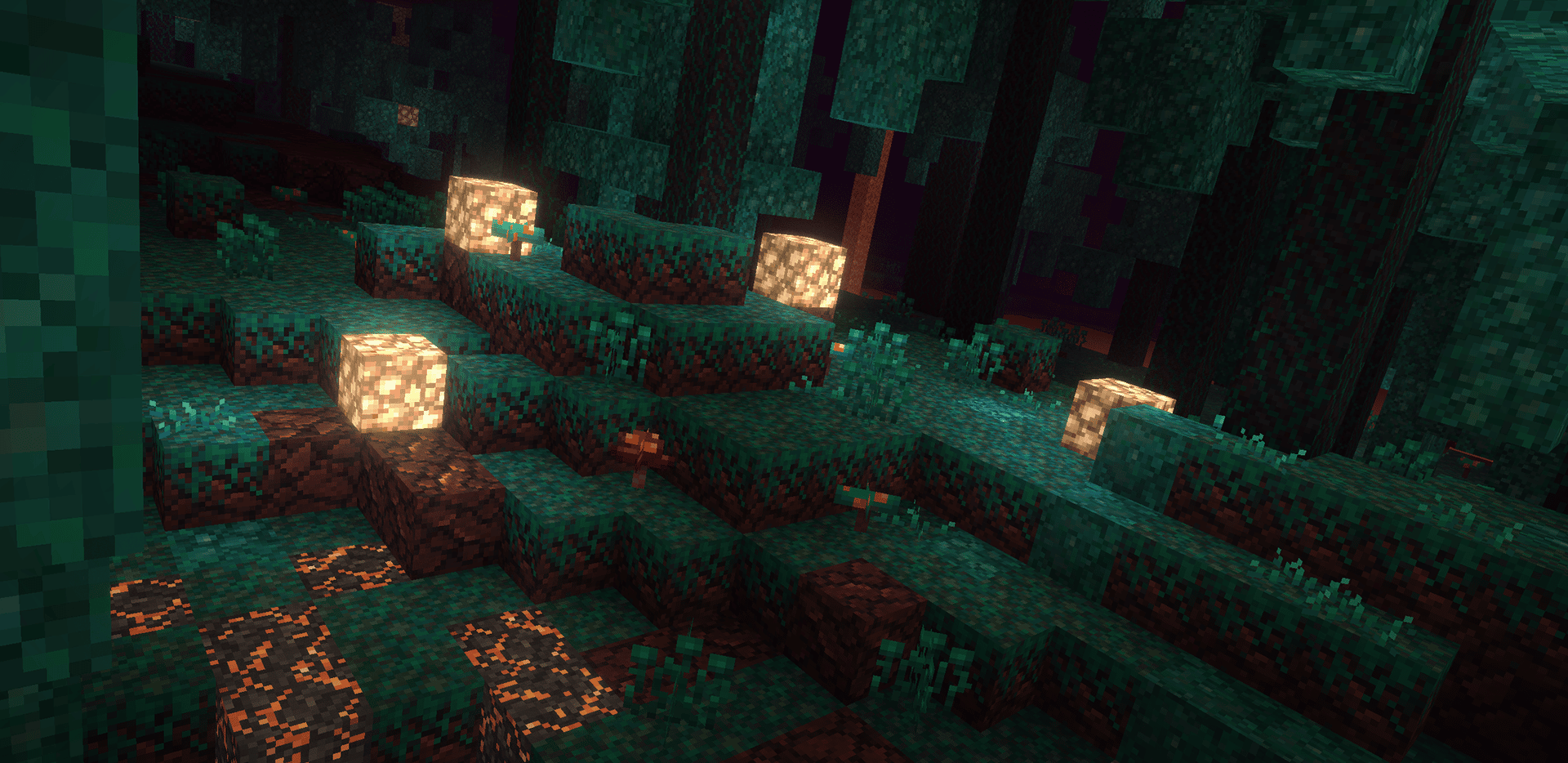 The following texture pack is perfect for players wanting to get away from the vanilla pixelated graphics. Unity ditches the distinct Minecraft colors in favor of a more natural color palette, in combination with more realistic retextures.
One of Unity's most significant advantages over other resource packs is the several components you can include as separate files.
Are you a fan of dark GUIs and menus? You can download the Dark Edition to complement the visual overhaul.
Or what about using your favorite shader pack? You can include normal and specular maps created exclusively for Unity here.
The screenshots and video showcases show that Unity is a high-performance and well-optimized resource pack.
Also: If you want to customize your character skin, don't forget to use the Best Minecraft Skin Creators we've tested for you!
Lithos 32x
Lithos is another texture pack for Minecraft, trying to stay faithful to the default style but infusing it with a stylized improvement.
It aims to fix some of the graphic inconsistencies Minecraft has due to its long history and new content without losing the recognizable details of each block and item.
The texture pack also features alternate random textures without requiring additional packs or mods. Overall, Lithos performs well and look gorgeous whether you decide to use it as a standalone or with shaders. 
Like most texture packs featured in this list, there are a bunch of add-ons available for Lithos in case you'd like to test them in older versions. You can find them by looking at eleazzaar's profile page in CurseForge.
Overall, we think this texture pack is an attractive option for players wanting a single solution for their visual needs.
Wolfhound
Minecraft offers a lot of potential to satisfy your artistic needs. On this occasion, Wolfhound balances the default textures with more delicate patterns to achieve a cute vibe. This resource pack for Minecraft 1.19 is unique compared to other packs with a similar concept because ThistlePack has used scanned sketches or hand-drew them in digital format.
They have also uploaded 10 special variants you can directly download from the author's profile page in Planet Minecraft, depending on whether you'd like to fit a specific theme or color palette.
If you're into cartoon style, Wolfhound offers a lot to Minecraft players looking to revitalize their worlds and building projects.
But the best part is the texture pack customizer that allows you to handpick what textures you'd like to include from each. It's an invaluable tool we wish more creators had for their projects, so kudos to ThistlePack!
Epic Adventures
Epic Adventures is a great texture pack when it comes to combining fantasy and realism. Here we have an x32 resource pack inspired by the default textures, adding more refined details to convert your game into a breathtaking world of adventure.
The mob retextures are one of our favorites, granting them a more realistic model without losing the characteristic pixelated Minecraft look. Whether exploring the Deep Ocean, trading with Villagers, or trying to find the new Ancient Cities, Epic Adventures will always perform and look great.
Of course, this texture pack is also available on the Minecraft Marketplace here if you're a Bedrock player. There's no excuse for skipping Epic Adventures!
SapixCraft
Last but not least, SAPIXCRAFT is an awesome texture with cartoon-ish vibes, available from x16 up to x512 resolutions.
The several versions give all Minecraft players room for testing what performs best for their computers. Your world will look clean and stylish, with simplistic textures and vibrant colors no matter if you're in the Overworld, Nether, or the End.
SapixCraft also has a bunch of add-ons you can check here in case you're interested in customizing your Minecraft game even more.
Note that this resource pack will be available on the Minecraft Market in the near future, so be sure to stay tuned for future updates if you're interested in the Bedrock edition.
Also: Is Minecraft no longer enough to satisfy your need for exploration and building? We've found the Best Games Like Minecraft for you to try out!
With the community's feedback, we'd love to keep updating our list with the best Minecraft texture packs for 1.19.
Which one of the featured entries is your favorite? Is there any specific texture pack you'd love to see updated for Minecraft 1.19?
We're looking forward to reading your comments!