Valheim is a Viking survival game that's created a huge buzz in the gaming community.
Since its launch on Steam in early February, Valheim has received overwhelmingly positive reviews, featuring as one of the best games of 2021.
This approval is a testament to the platform's advanced online gameplay, a 3D take on conventional platforms like Runescape and World Of Warcraft but with even more to explore.
So what exactly can you expect from Valheim?
An immersive experience where you learn to hunt animals, build shelters, and defend against enemies with handmade weapons.
Sounds pretty intriguing right? However that's only scratching the surface, you can read more information on Valheim at the bottom of this article.
[ninja_tables id="4183″]
Why Do You Need to Use a Dedicated Server?
To successfully navigate Valheim's online realm, you'll need a client who both plays and hosts simultaneously.
This setup can cause some serious issues, where the game can glitch out with lag, crashes, slow loading times, and dropped games.
There's nothing more frustrating than attempting to play with a multitude of players and failing at the first hurdle.
So how exactly can you overcome this issue? By using a dedicated server as an alternative hosting option. This will help you secure a stable gaming experience where you can unlock the game's true potential.
Dedicated servers offer enhanced storage capabilities, better processing, and memory than alternative hosting solutions. By using a renowned dedicated gaming server, Valheim will run fluidly at all times.
It's better to rely on a dedicated server than to have someone within your team host the game. When hosting a game independently, the host machine will need significant bandwidth, memory, and processing power to play the game.
In a dedicated server setup, the host is not a player, but a dedicated server with all the computing power necessary to secure a stable connection. You'll need to allocate one member of your team as admin, who will be free to:
Configure the server
Control how many players can join the game
Customize the game rules
Games running on dedicated servers rarely, if ever, experience glitches, crashes, and lags. You'll benefit from excellent performance, a reliable infrastructure, customization, easy management of high traffic demand, no corruption of saved files, and better security.
Since selecting the right server can be difficult, we've compiled a list of the best Valheim server hosting companies on the market.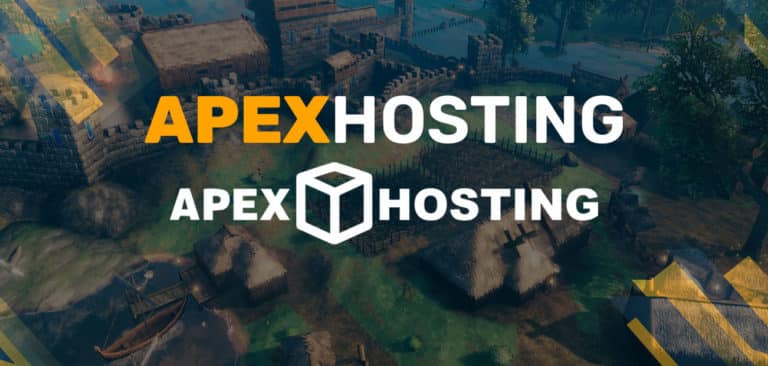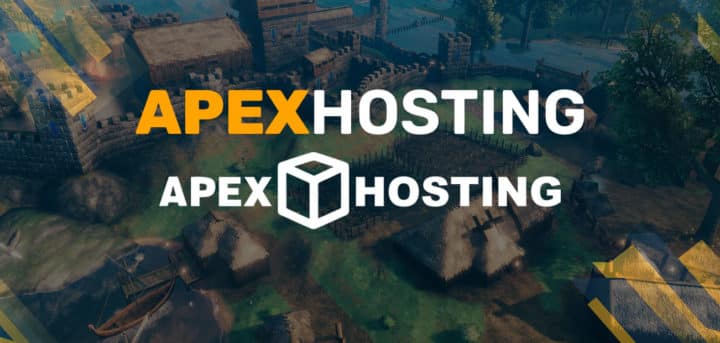 You may have heard of Apex Minecraft hosting, they are the most popular Minecraft host with thousands of happy customers. They have recently started hosting Valheim servers and they are doing a great job at it!
Apex Hosting is a little more unique, they don't base their prices per slot, they base it on the server you choose to buy. This is the main reason why they have been rated number #1. The biggest server package they offer is one with 10GB of RAM which is overkill for Valheim, you will most likely want to go with a 2GB or 3GB server which should be plenty enough.
Apex offers a wide range of features which include one-click modpacks, DDoS protection, 24/7 support along with a powerful custom panel.
They have 18 different locations worldwide so finding the right server for you shouldn't be a problem.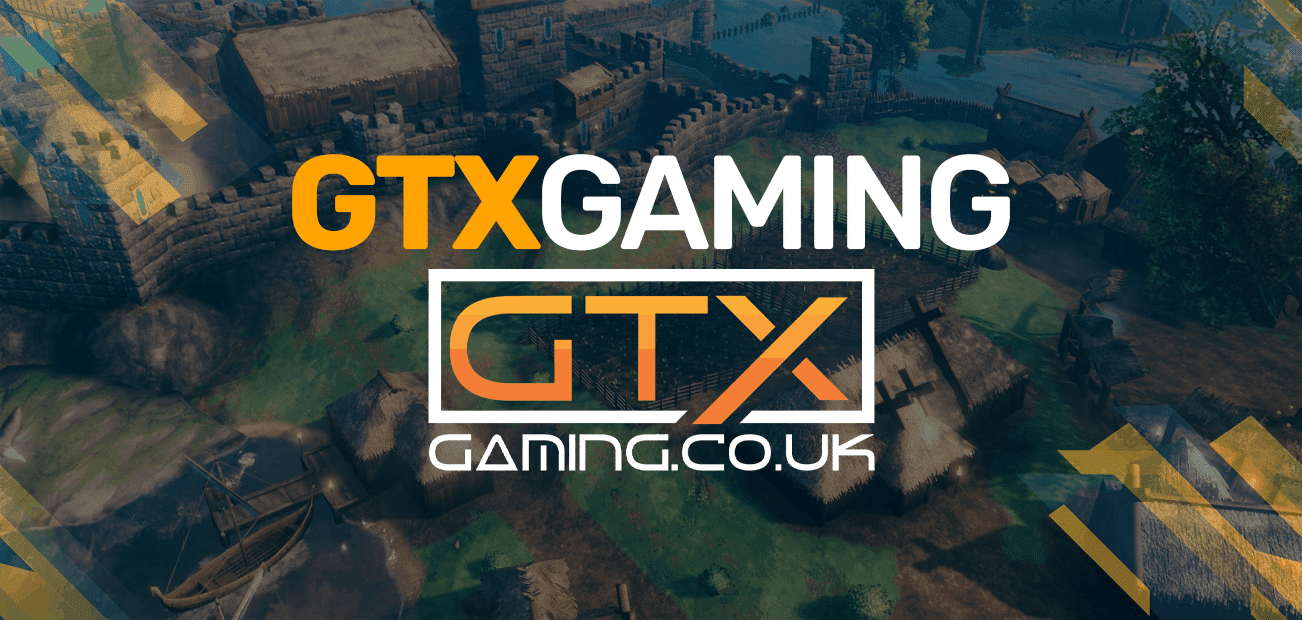 GTXGaming has arrived as a global player in the gaming community. GTX excel with an amazing control panel, which makes it easy to host your own game server.
Though configuration is simple, GTXGaming offers 24/7 live chat support to attend to issues.
It's a very simple process to navigate, where you can choose your options by toggling the text editors and sliders accordingly.
GTXGaming has 19 data center locations worldwide, a built-in file manager, and a backup system. This can zip up your server and keep it in an 'offsite' backup location, keeping backups of your files for up to 7 days.
Embrace enterprise-level CPUs, with an opportunity to configure auto-updates, mods, backups, wipes, server restarts, and more.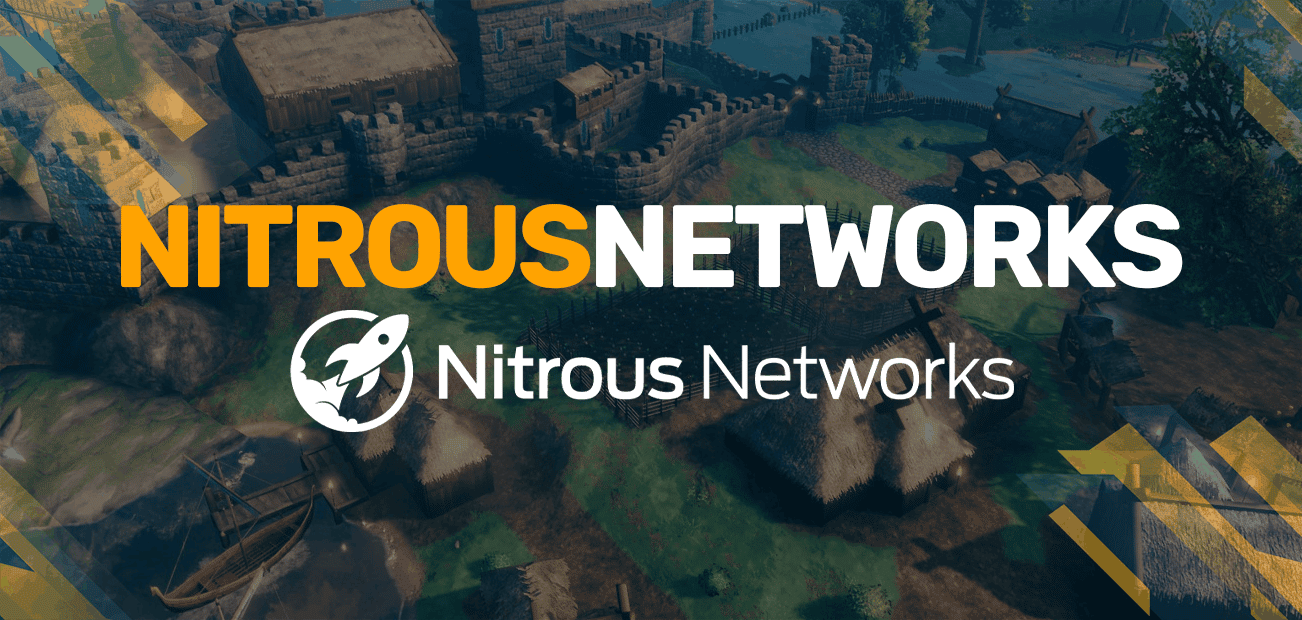 Nitrous Networks utilize the fastest SSD technology on the market, offering an unparalleled experience. Users can rest assured they're protected from cyberattacks, on a server that's set up seconds after payment.
Nitrous uses the highest quality network hardware and T1 providers, which together secure a high-quality, stable connection with low latency. Billing is coordinated on either a monthly, quarterly, or semi-annual basis, with a convenient option to cancel whenever you like.
The TCAdmin control panel is built on making your life easier, with a guaranteed 99.9% uptime achieved via high-quality data centers. You can easily get in contact with staff, who are available within 10 minutes.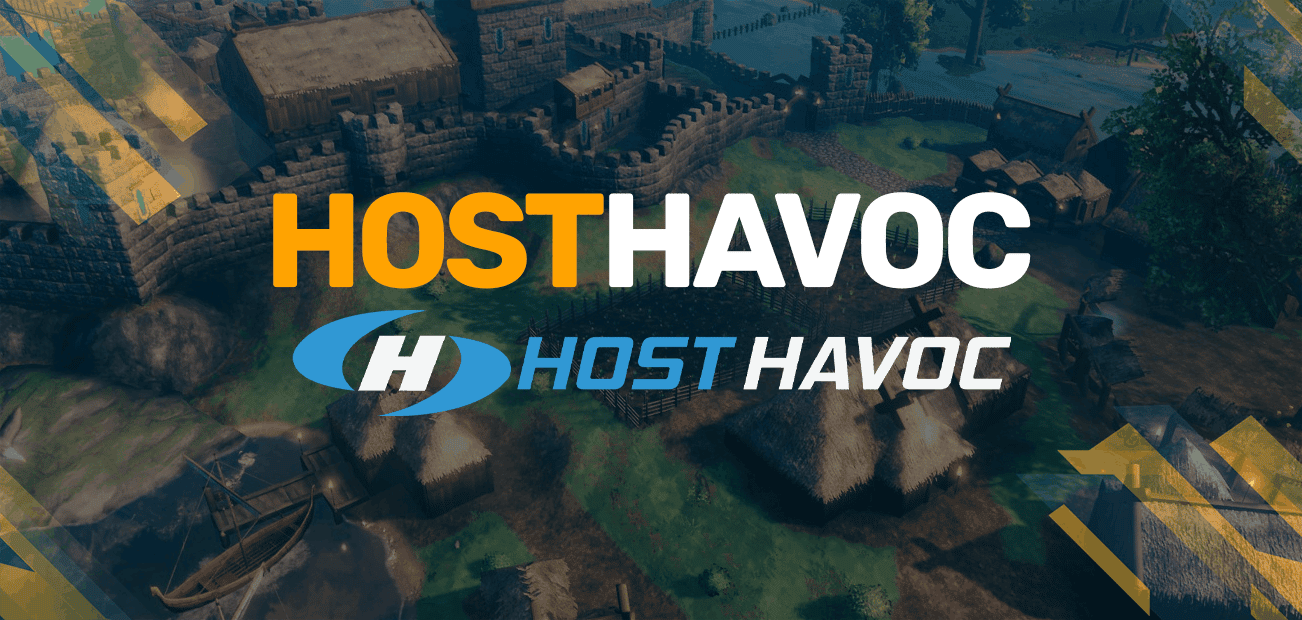 HostHavoc ensures the best Valheim experience by promoting its reliable, easy-to-operate server. What's great about HostHavoc is it's affordable yet reliable.
Wait less than 15 minutes for advanced technical support, on a server that boasts an impressive 99.9% uptime guarantee. Regarding safety, you'll be protected by a system that safeguards against DDoS attacks.
HostHavoc operates on a TCAdmin v2, which is proven to be powerful and reliable. The game template used has been custom-tailored to offer ideal functionality. The widespread HostHavoc network spreads across 10 cities worldwide, utilizing reliable facilities and networks with true redundancy.
HostHavoc will empower you to manage your server with FTP access, with a file manager that helps you maintain and install your server.
G-Portal provides no contract obligation, with an option to switch between different games on the Gamecloud at any time. The flexibility and immediate online access make this server a fantastic option at an affordable price.
If you're experiencing basic server issues, you can contact support and they'll attend to your issues in no time.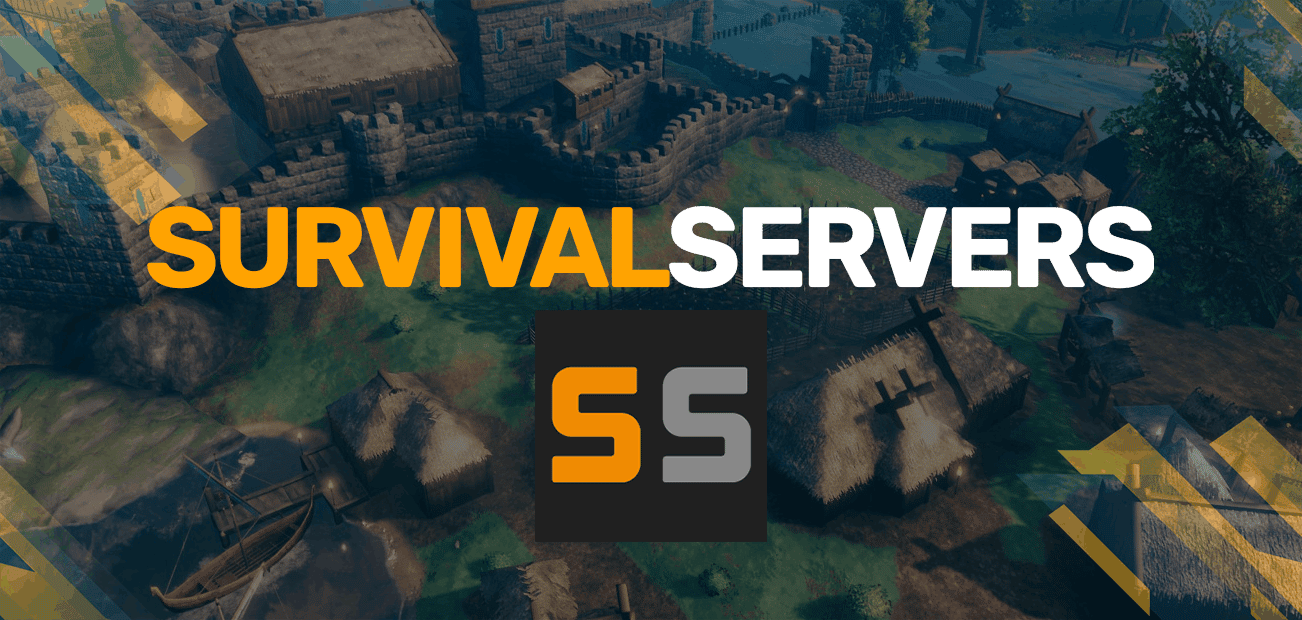 Survival Servers offer a custom Game Server Management panel where you can easily customize and configure your game server. With a one-click form, you can easily switch locations, change settings, install supported mods/maps, and more.
Joining your friends on Valheim has never been easier, where you can indulge in all the features necessary to enjoy immersive gameplay. Enjoy full FTP access on the perfect hosting provider for Valheim.
You'll appreciate the rapid speed supporting, with servers hosted in several locations across Europe. You can currently get your hands on a Survival Servers hosting plan for just $14 per month, a very reasonable price for an exceptional service.
---
Why is Valheim So Popuar?
Let's take a quick look at what differentiates the Valheim gaming experience from what other popular gaming platforms have to offer:

Two Different Speeds
With Valheim there are two distinctly different forms of gameplay:
Solo play
Team play with up to 9 other friends.
Despite the single-player experience being the same game, it takes on more of a zen garden identity. You can enjoy every last morsel of cooked food, embracing the independence of every exploration, discovery, and triumph.
The pacing of the game is slower, where you can relax in an environment where survival is everything. This is encouraged by the fact there's no one to help you overcome obstacles, like if you get killed or need to execute a corpse run to receive your gear.
Multiplayer Mode presents a more traditional opportunity for players to collaborate. You can collaborate with others to build multiple bases while taking on challenges like exploring, gearing, building, and boss-slaying.
Many players prefer the co-op multiplayer mode, where you can meet up with friends and explore your horizons, whether it's building together or bonding over a storm.
The teamwork associated with multiplayer is an element that separates it from solo play. With this being said, the solo game is enjoyable too, since you can enjoy every discovery on your own.
Simplicity
Valheim is designed in a way that makes it incredibly easy to play. Just about anyone can engage with the game and enjoy what it has to offer.
Valheim is understandable from the very beginning, where a helpful crow guides you through a systematic process. However, teams can break the natural order of the progression, meaning you can explore the game with a more advanced stance.
If it's an adventure you seek, you can enjoy different routes through the game. What's great is you'll never have to worry about crafting complex items. Instead, you can enjoy a get-up-and-go world where you can enjoy the rewarding nature of the gameplay.
That doesn't mean to say the game doesn't offer unique challenges as you progress. Though conquering the meadow is a relative breeze, by the time you reach the Swamp things ramp up significantly, with many additional secrets to uncover.
Considering it's a game where Vikings battle werewolves in the snow, Valheim is a lot less intimidating and surprisingly welcoming for players of all shapes and sizes.
Rewards
Valheim isn't without its punishments. When you die you have to run back to your body to recover your gear and items. Yet even then there is ample time to prepare, something which speaks volumes about the gameplay.
For the most part, Valheim rewards rather than punishing. For example, Valheim rewards you for eating food by making you harder to kill, rather than punishing you for not eating it. This works the same when interacting with survival mechanics.
You're incentivized to find shelter and warmth from cold conditions, but these things won't damage you either. Contending with the Valheim world is much easier than you'd think, a welcome change for survival platforms that alleviates the frustration of operating in a hostile world.
What's great about the game is that there's a clear path of progression, where you can advance through various stages and interact with your counterparts.
However, in a multiplayer online environment, you'll need to utilize a dedicated online server to maximize your experience. You'll benefit greatly from playing on a server that's reliable, fast, and affordable, but why exactly do you need to use a dedicated server?
Having read this article, you'll be poised to make a well-informed decision and choose the right server hosting for Valheim.