Valorant is a competitive 5v5 hero FPS shooter wherein your goal is to be able to attack sites by planting spikes and defending them successfully in a race to 13 rounds. Inspired by CS:GO and Overwatch, we can see why this game's popularity has spiked since its launch last 2020.
Ever wondered what kinds of agents would suit your playstyle? We show you the best Valorant agents that you can use in 2022 depending on your playstyle and preference. We've divided the list into different roles so that you'll have an easier way to navigate through the agents with their abilities, plus a brief description for each role.
Sentinel
Agents under this category are well-balanced on offense and defense. They have a lot of utilities and gadgets to disable opponents. If your playstyle is either helping your teammates score a kill or attempting to be a secondary carry for your team, then these agents might suit you. Here are a couple of sentinels worth looking at to get you started.
Killjoy
Killjoy is one of the best Valorant agents in this category. However, she was nerfed in the latest patches. But despite the nerfs, she's still one of the go-to sentinels in Valorant due to her strong utility kit. Placing her traps and turrets in the right places can make your opponents annoyed, and your team will be able to easily eliminate them.
She can even be your go-to clutch player on the attacking side, especially if you have her Lockdown ultimate ability ready, which can stun opponents in a large area, preventing them from defusing the spike. Or if you sense an enemy team rushing a specific spike site, then you can use your ultimate to force them to rotate to the other site.
Alarmbot – Use a covert Alarmbot to hunt down your enemies that get in range. Once your enemies get hit by this bot, it applies a Vulnerable effect giving them lower defense, and either you or your teammates can rush for the kill.
Turret – Let's Killjoy deploy an automated turret that can fire at enemies at a 180-degree cone. This can be one of the most annoying gadgets that you can encounter, especially if you plan on rushing, so you may need to have increased reflexes to fend off Killjoy.
Nanoswarm – Killjoy can be an offensive menace once she throws her Nanoswarm grenade that deals enough damage when hurled at enemies.
Lockdown – This is got to be one of the most versatile ultimates that you can have on the team. Whether you're on the attacking or defending side, you can use this ability to further pressure your opponents down the road. Any enemies that get caught in her ultimate can stun them for a brief time.
Cypher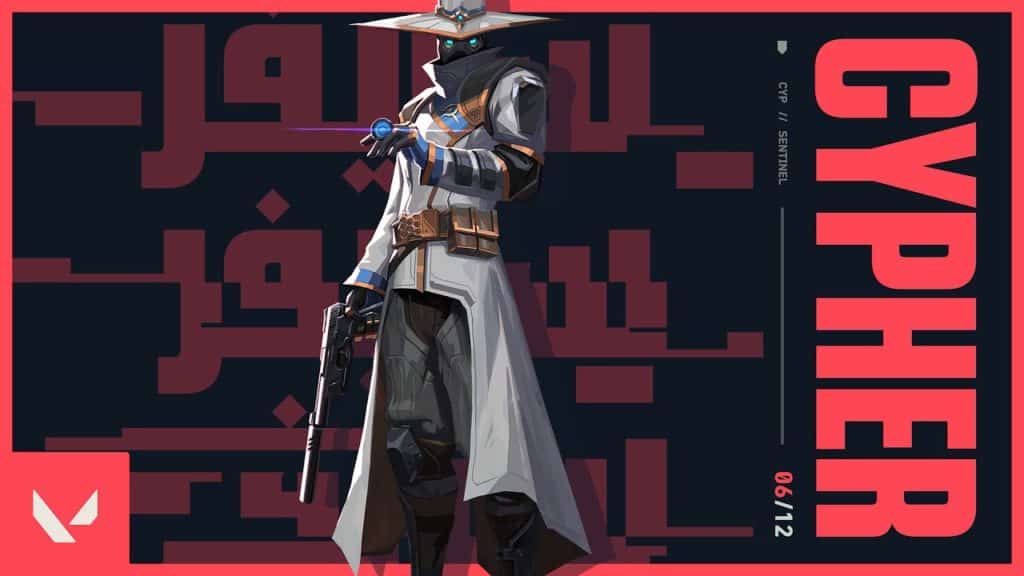 Another operator that you can use that has a great surveillance kit, you can use Cypher. Just think that you're like using Sova and Killjoy at the same time, minus the offensive abilities.
One disadvantage of using Cypher is that if the opposing team has great map awareness, they can destroy your traps. He does have a very useful ultimate which is similar to Caveira's ultimate from Rainbow Six Siege, where you can see all the enemies on the map through Neural Theft.
Cyber Cage – This is an ability that you can plant on the map. Once activated, it creates a zone that blocks vision and slows enemies who pass through it.
Spycam – You can use this ability to stick through walls and fire away a marking dart that can reveal the location of any player struck by the dart.
Trapwire – This is another ability that you can place on the wall, and whoever trips on it will get tethered, revealed, and dazed after a short period if they don't destroy it on time.
Neural Theft – Use this ability instantly on a dead enemy in your sights, and you get to reveal the location of the remaining living enemies.
Sage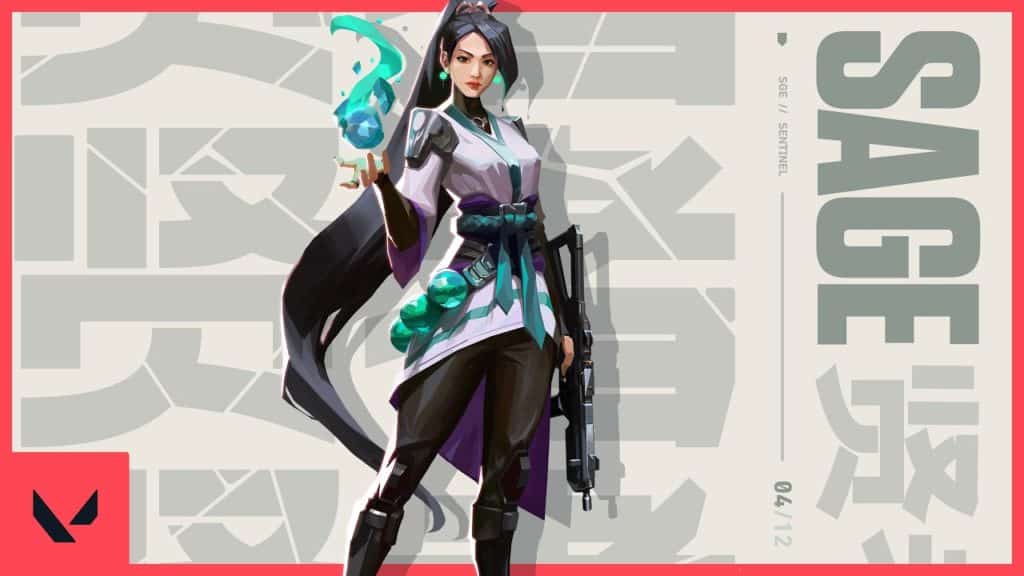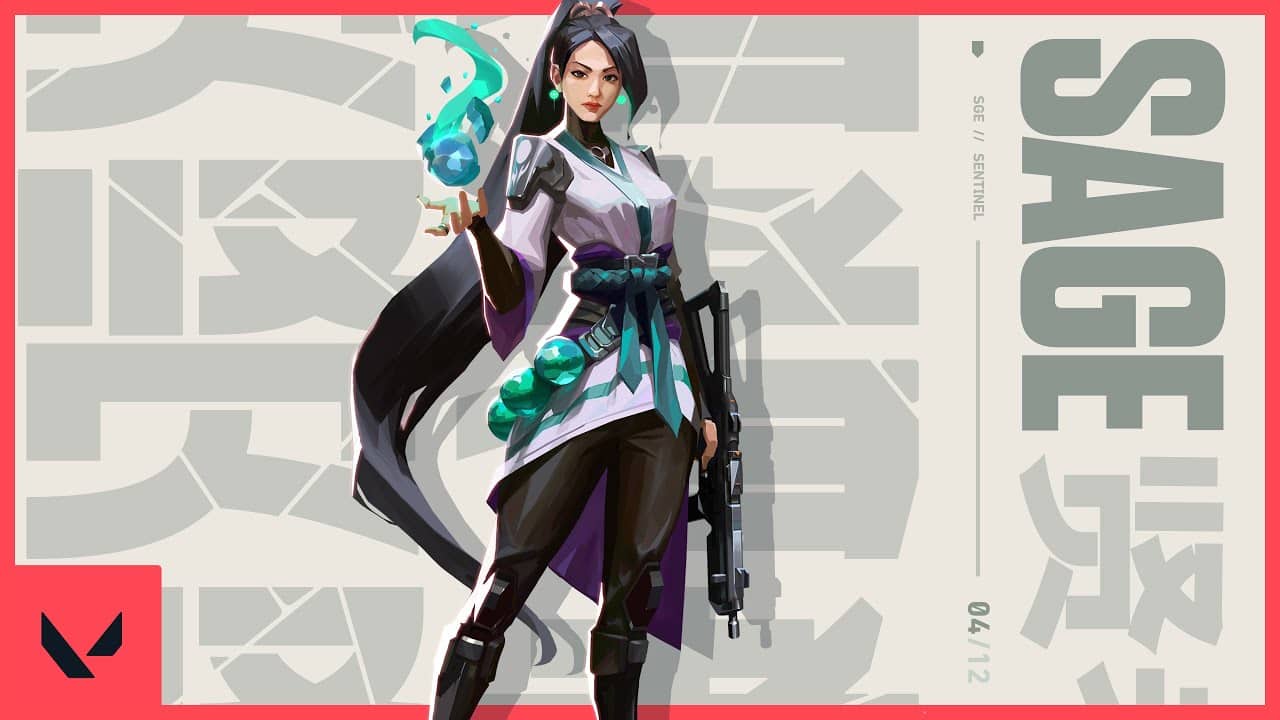 We rarely see her get picked in pro tournaments, but if you're after some chill, unrated sessions in Valorant, she's an agent that's worth picking up. If you're that type of player that just wants to support your teammates through healing while being a defensive menace with her walls, then we'd recommend playing Sage.
She's also one of the easiest agents to play around with, as her special abilities are pretty straightforward to use. Probably the things to take note of when you're playing as Sage is you need to know who your best player is on the team so you can provide proper healing and resurrection if needed and also orb placements.
Take a look at her ability list and see if she's suited to your playstyle.
Slow Orb – Hurls an orb that can slow down an area. This is Sage's crow control abilities making it hard for opponents to reach you in close combat.
Healing Orb – This is a support ability that you can use on your teammates or yourself. This orb gives away healing over time.
Barrier Orb – This ability places a solid wall that can block paths to an area forcing your opponents to rotate to different areas. The Barrier Orb is useful in both offense and defense situations, so use it wisely.
Resurrection – Sage has the ability to revive a teammate at full health whenever she sees a nearby dead ally. This is a game-changing ultimate if activated at the right time.
Chamber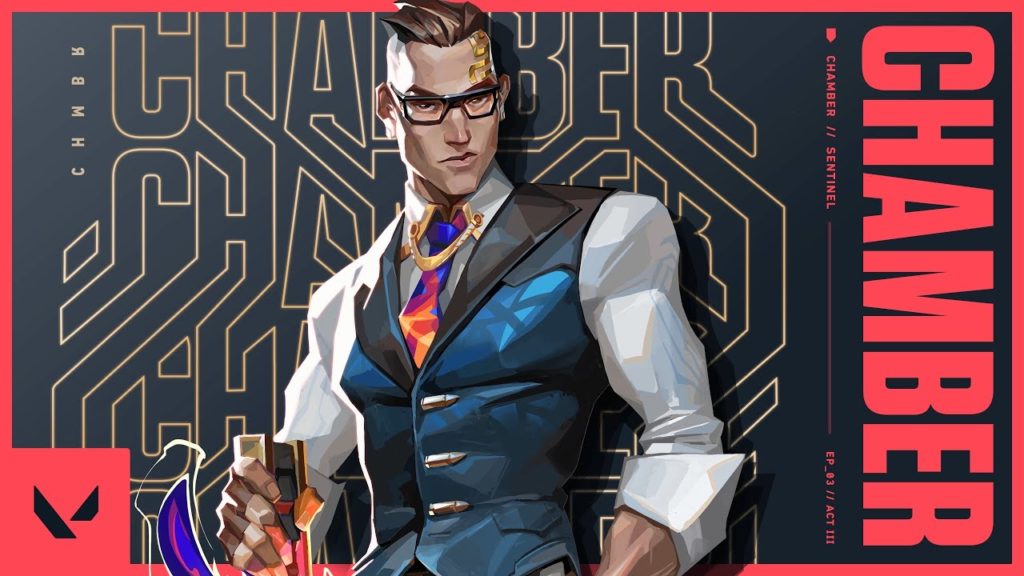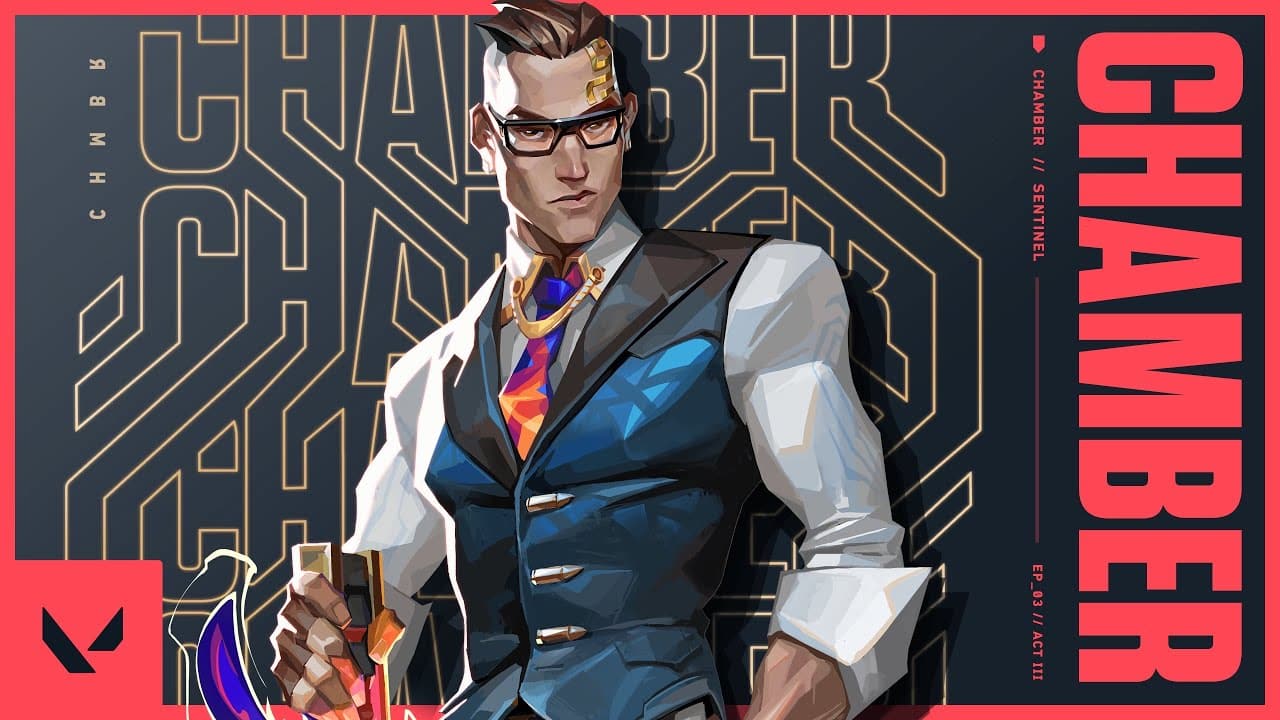 Chamber is getting a lot of recognition this 2022 as one of the best Valorant agents. This French weapons dealer offers a lot of special abilities in his kit. He used to be the best Sentinel but because of his recent nerfs, it's a bit harder for him to become a hybrid duelist.
His Trademark trap ability is probably one of the most underrated traps that you can use because this one's harder to spot and destroy compared to Cypher and Killjoy's deployed traps. As per the latest patch, this one got nerfed from a 9.5-second slow duration to 6.
He also has a teleportation ability that can help him move quickly on the map. He also has a scoped heavy pistol and a powerful sniper rifle as his ultimate that can also slow opponents down. However, his ultimate also got nerfed.
Headhunter – Equip a scoped heavy pistol that you can use to kill your enemies.
Rendevous – Place two teleport anchors on the ground and use them to quickly move around the map.
Trademark – Deploy a trap that scans for enemies and slows them down. If you place a teleportation marker near your trap, you can quickly teleport and ambush your enemies.
Tour De Force – Chamber summons a powerful sniper rifle that kills an enemy while emitting a lingering field that slows players caught inside of it.
Duelist
Love to run and gun or want to be the tryhard carry for your team? If you're the type of player who's always hungry for frags, then you might want to try the Duelist role. Most agents under this category have high mobility making you a hard target. Most of the best Valorant agents mainly pick this role as it is the easiest to learn from an aggressive player's perspective.
Reyna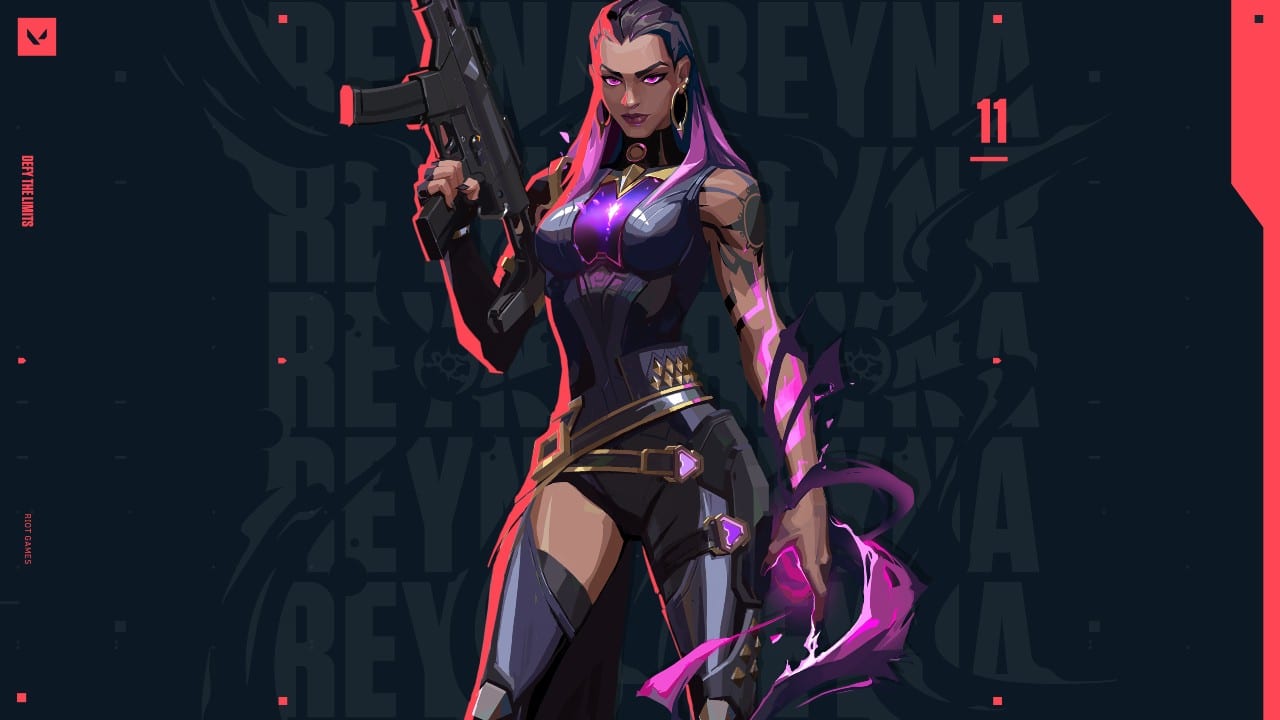 We've seen some players use this Mexican agent as a hard carry in some games, but pros see Reyna as more of a support fragger in Valorant she's a great killer to clean up damaged opponents, and she's now becoming one of the best agents in Valorant.
Her ability kit has a couple of soul orbs that can do two different things, like healing and making herself intangible (or invisible) for a few seconds. It's no wonder other Valorant players want to treat Reyna as a hard carry.
She can also briefly cast Nearsight on her enemies through her Leer ability making her a mini-initiator because Leer has a very brief duration. So you have to be quick at entering the firefight.
If you do manage to get a frag upon entry, you need to quickly decide if you should use Devour or Dismiss. For example, you might want to use Dismiss to escape a group of enemies to reposition.
The challenge of using Reyna is timing her Empress ultimate ability in certain situations because a lot of beginners tend to go overly aggressive just because she has increased speeds.
Devour – Whenever Reyna kills an enemy, they leave behind soul orbs which she can use to heal herself.
Dismiss – This is another soul orb ability where she can turn herself intangible (or invisible when Empress is active)
Leer – Reyna throws off an ethereal destructible eye. The eye will Nearsight all enemies who look at it, so enemies need to shoot it down if they want the effect to wear off.
Empress – This is where Reyna can be unstoppable if used right. Instantly enter a frenzy, increasing firing, equipping, and reload speed dramatically. Additionally, getting a kill renews the duration.
Jett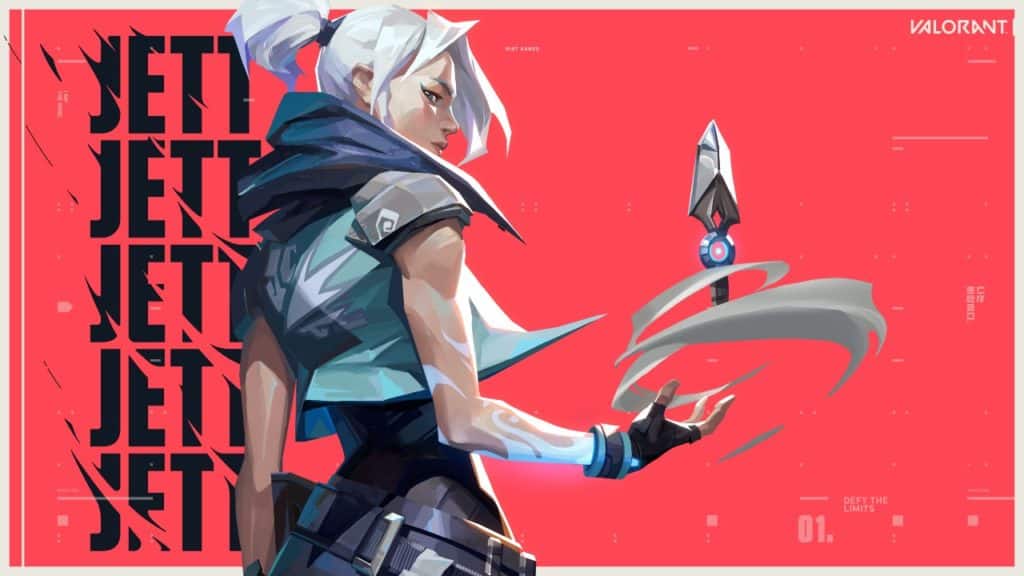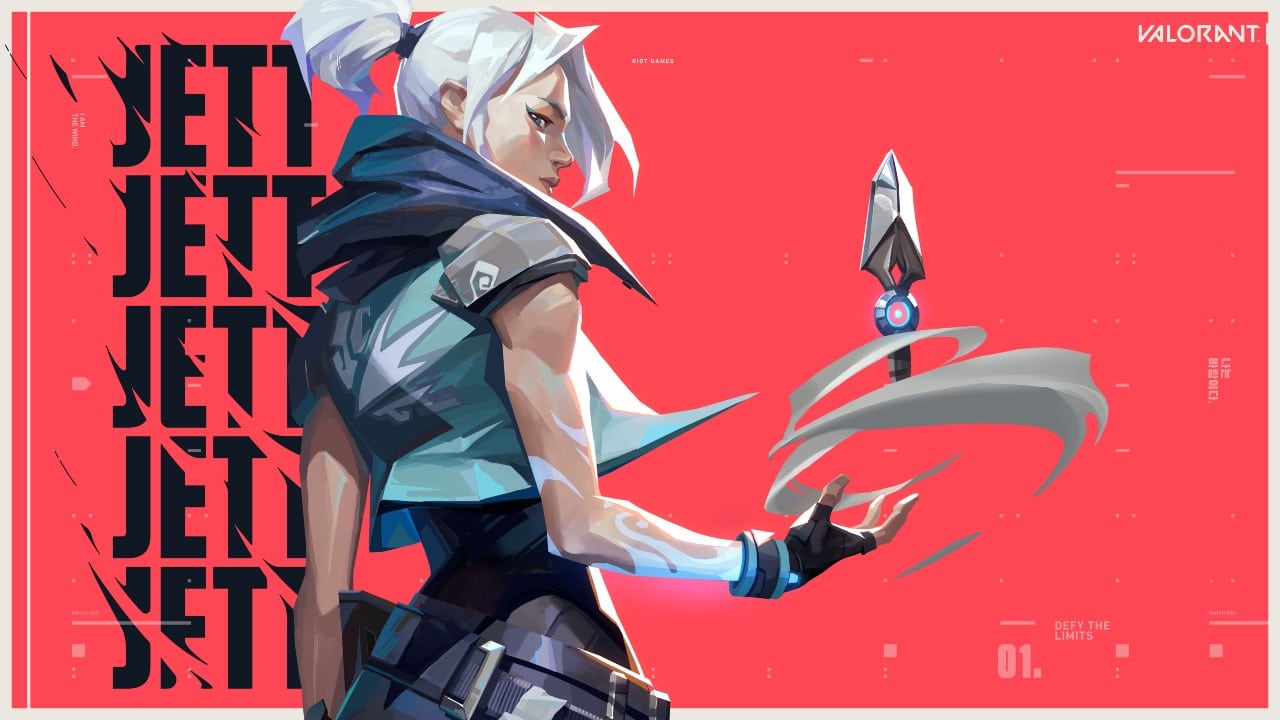 A pioneer in Valorant, Jett is still one of the most popular starting agents that you can start with if you want that balanced attack and mobility. Her ultimate is actually one of the easiest to recharge as well if used correctly.
Take advantage of her dashing and jumping abilities if you want to play around with your opponents' heads on where you want to go. Additionally, she is a very friendly solo queue player if you want to carry your team.
Updraft – This ability gives Jett a high leap, and she uses this to hop over walls or go to hard-to-reach places giving her better elevation.
Tailwind – Instantly propels Jett in the direction she is moving. This is a useful ability when used together with the Operator weapon or rushing to the spike site.
Cloudburst – Jett throws a projectile that expands into a vision-blocking cloud on impact with a surface.
Blade Storm – Equip a set of highly accurate knives that recharge on killing an opponent.
Raze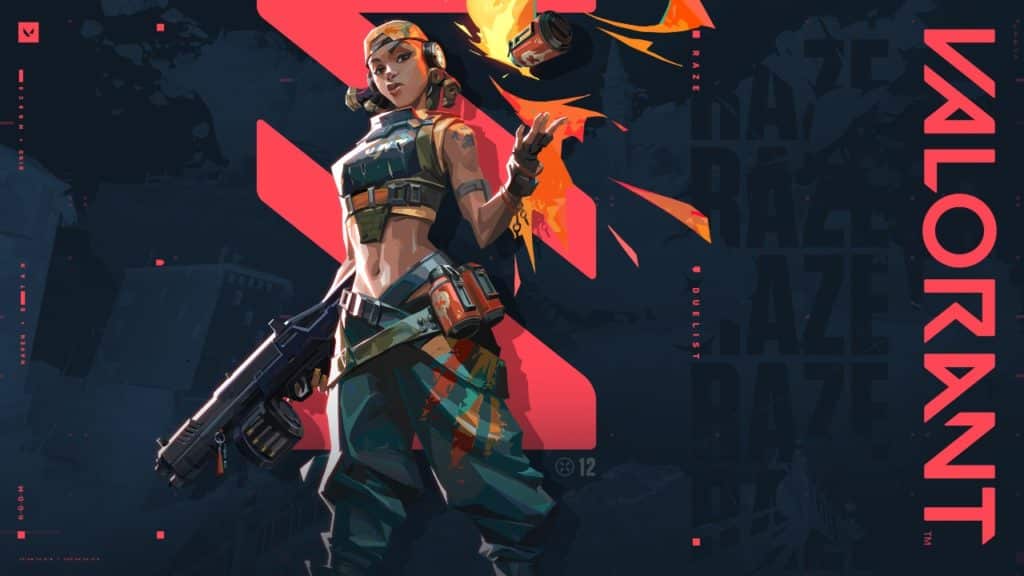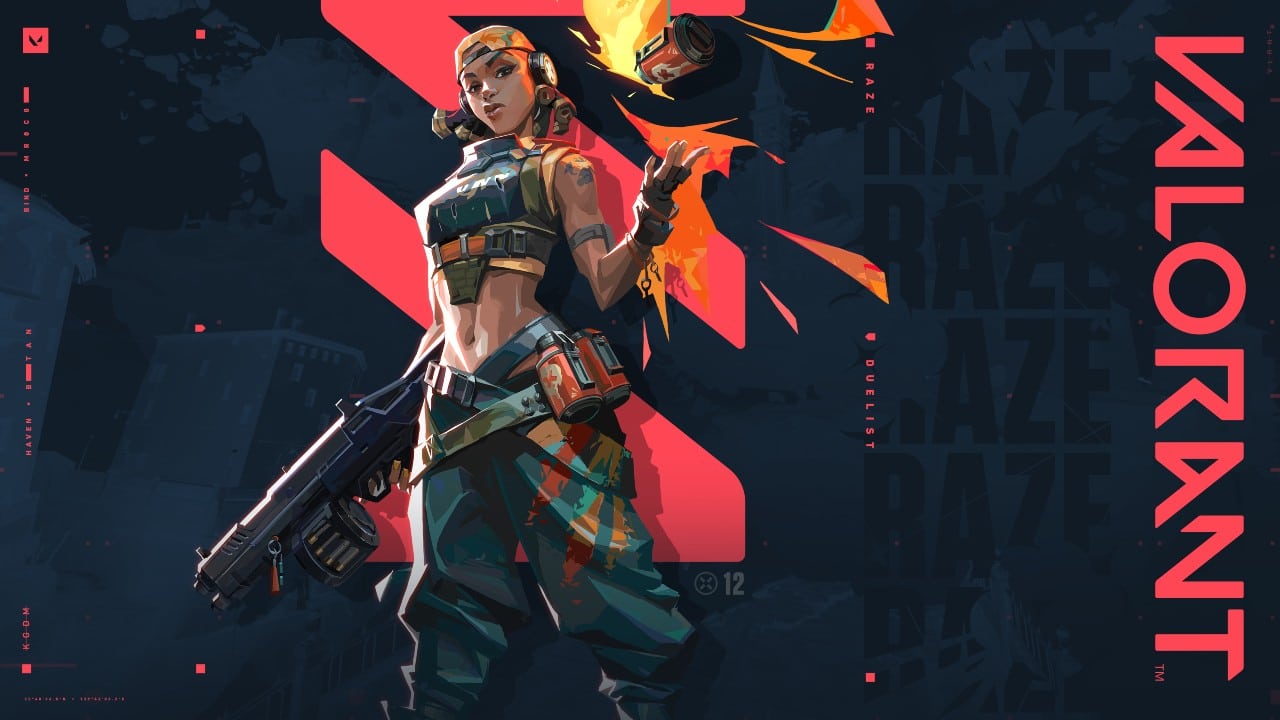 Another one of the best Valorant agents to use in 2022 is none other than our bomb expert, Raze. In terms of mobility, she's a bit tricky to use compared to Jett. For example, Raze can propel herself up through Blast Pack, but she has the risk of getting fall damage.
Her explosive kit has a lot of AoE potential, so she can play as a hard carry if played right.
Blast Pack – Throw a Blast Pack that will stick to surfaces that damages surrounding enemies except for Raze. She can also use this to elevate herself to higher ground.
Paint Shells – Throw a cluster grenade that damages an area particularly useful for those tight spaces.
Boom Bot – Deploy a bot that will lock onto any enemies in its frontal cone and chase them, exploding for heavy damage if it reaches them. This bot makes a good distraction for enemies to waste their ammo, giving away their position for your other teammates to flank.
Showstopper – Equip a rocket launcher and deal massive area damage in an area.
Phoenix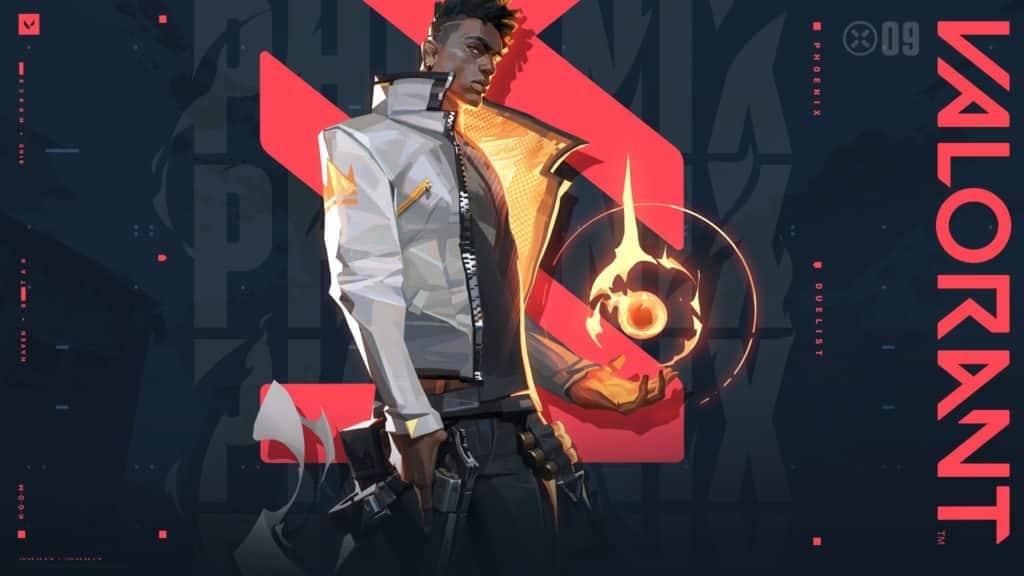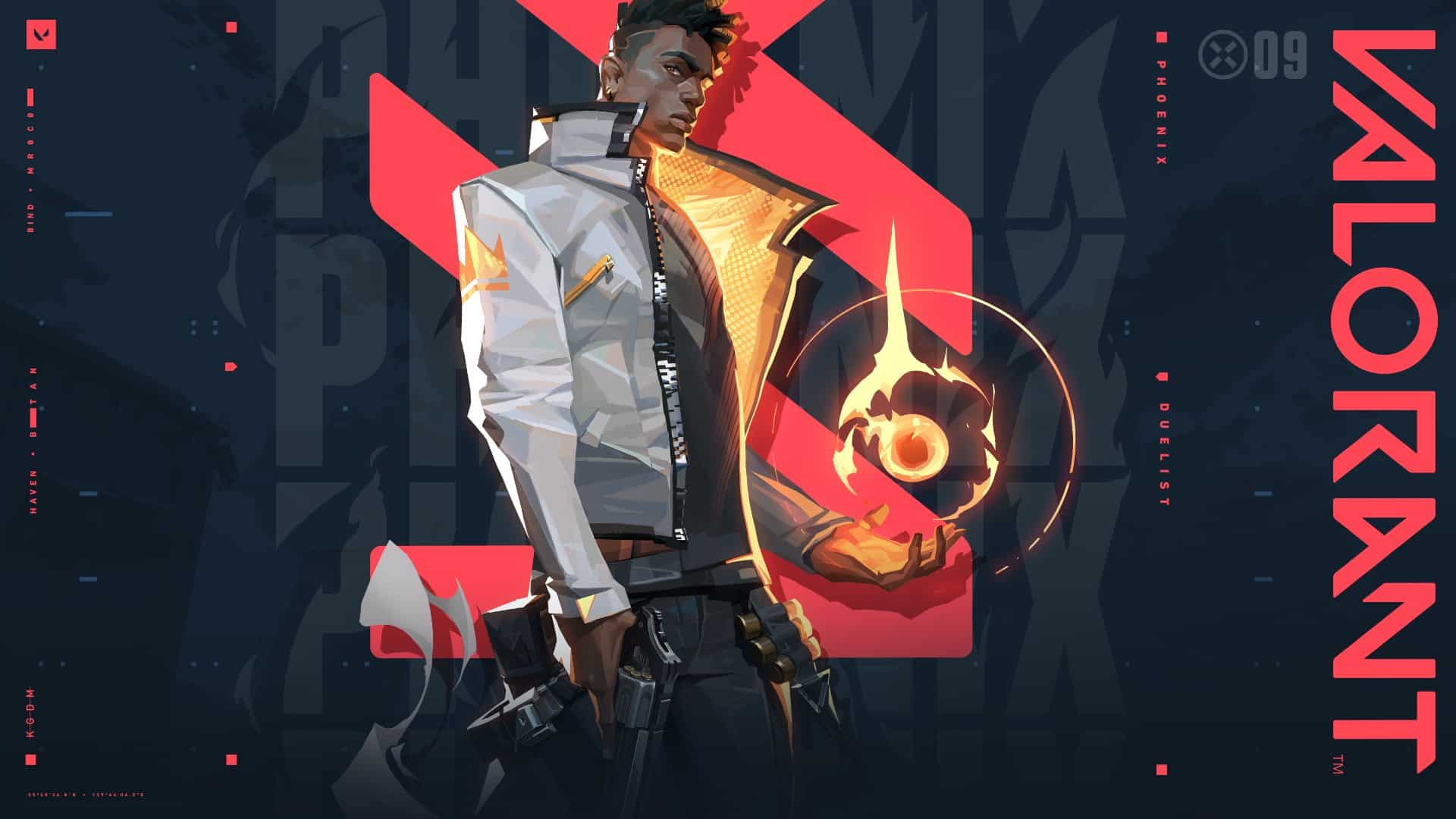 Phoenix is one of the premier agents in Valorant, and he's a balance of an offensive and defensive specialist. His Run It Back ability may take some time to master because you need to be aware of where you are on the map, and hopefully, no one is watching your marker.
This Duelist can be both a blessing and a pain for some people since his kit can also damage everyone while he only gets the healing benefits. Another nuance of using Phoenix is if you can't throw the curveball flashes properly, you might risk the entire team in a round loss.
During attacks, Phoenix can be a reliable entry agent with his flashes, and he can also disrupt enemies' movements with his Hot Hands and Blaze.
Curveball – Throw a flare orb that takes a curving path and blinds anyone who's caught in its zone.
Hot Hands – Throw a fireball that explodes after a set amount of time or upon hitting the ground, creating a fiery zone that damages enemies except Phoenix, in which he takes healing.
Blaze – Creates a flame wall that blocks enemies' vision and damages anyone who passes through the wall. This is also a great ability to use with Curveball to protect you from the flashes.
Run It Back – Phoenix deploys a marker in the map, and he can move freely and frag enemies safely. He goes back to his marked location with full health after the timer expires or if he's been fragged by his enemies.
Neon
We now have a Manila agent that can possibly topple Jett in the top spot once more people get used to her moves. Her ability kit makes you feel like you are playing Apex Legends with all the running and sliding. She is currently one of the best agents in Valorant in the mobility category.
If you know your maps well, then you can use Neon's speed to your advantage. Just take note that you have to be careful not to hit any traps while you're doing your run and gun attempts because this can ruin your groove.
You also have the chance to score aces in your rounds through your allies' teamwork. However, we don't see this agent being as good in competitive matches.
Relay Bolt – Throw a bouncing energy bolt and electrify the ground below that gives off a concussive blast. Perfect for disabling your opponents while you and your teammates finish them off.
High Gear – Instantly channel Neon's power for increased speed. While this ability is active you can trigger an electric slide, and the slide charge resets every two kills.
Fast Lane – Fire two energy lines forward that extend a short distance or until they hit a surface. Enemies will have their vision blocked and those who go through the wall get damaged.
Overdrive – Release Neon's full potential through her Overdrive ultimate. This ability gives her full power and speed for a short duration. This ultimate tends to be overpowered especially if you get a string of enemy kills because the duration resets on each kill.
Yoru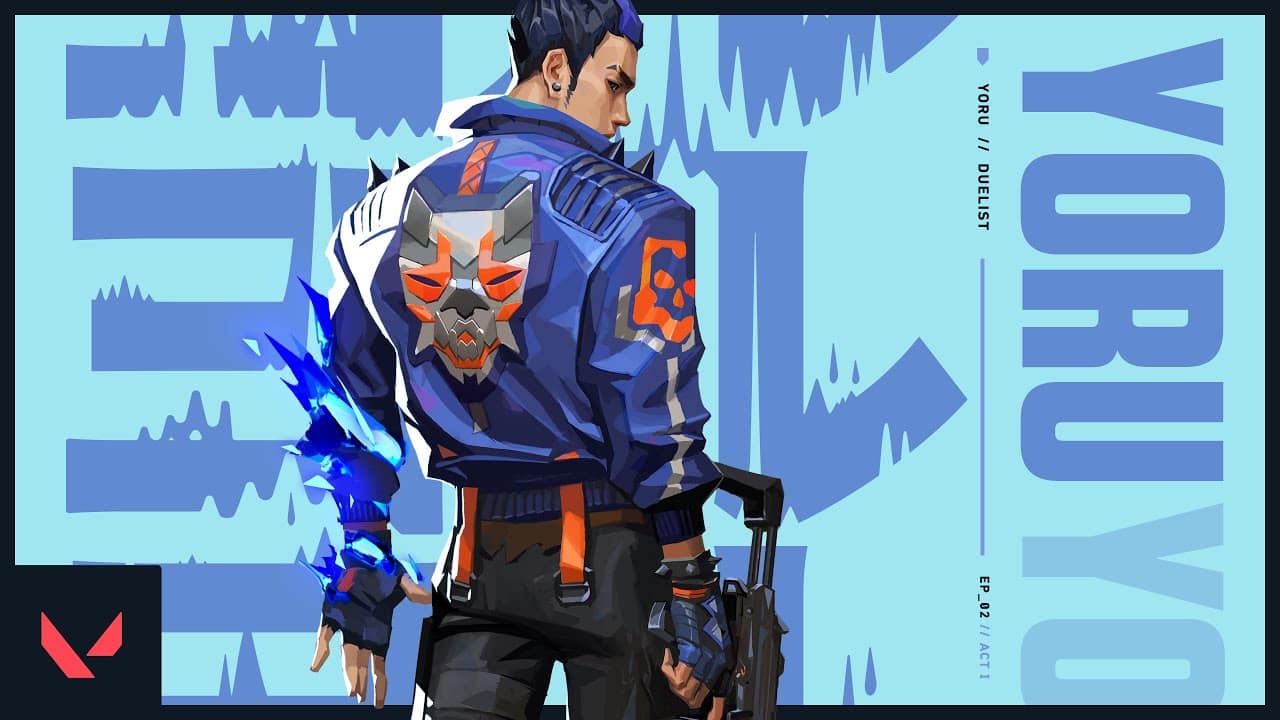 Yoru is a Japanese duelist that can be fun to use, especially if you have that great map awareness. He has been recently buffed through his Decoy ability, wherein he can now have a clone of himself on the map, and whoever shoots the clone will get blinded.
He can also use Gatecrash to teleport through different parts of the map, which is similar to Omen's ultimate. However, Yoru's Gate Crash portal can be seen by other enemies, so be careful about where to place it. Usually, it's best to place it in corners where enemies will most likely not peek.
Dimensional Drift is one of the exciting ultimates that you can use in ambushing your enemies, and you can use your Blindside before your invisibility expires.
Blindside – Throw a bouncing dimensional fragment that blinds players who are caught in it.
Gatecrash – Create a tether that you can you use to either teleport to that area or trick the enemies by activating a fake teleport sound.
Fakeout – Yoru creates a mirror image of himself that moves in a straight line. When enemies shoot the mirror image, it triggers a blinding flash.
Dimensional Drift – Equip a mask that can see between dimensions that makes Yoru drift into his dimension, unable to be affected or seen by enemies from the outside.
Initiator
From the word itself, these are agents who usually start the assault for each round. They make a good partner with Duelists. An example would be Sova hitting a recon arrow in an area while Jett or Neon takes note of the enemy position on the map and tries to flank them.
There are a lot of strategies that you can learn just by being an initiator for the team. One disadvantage of being one is you might become over-aggressive and end up dying early in each round if you're not careful.
You're probably going to be the one who will mostly provide intel for your team so support and survival are one of your top priorities as an Initiator.
Fade
Fade is one of the newly added agents on this list, and she's gaining favorites from fans. Her ability kit has a mix of all the initiators in this list. For example, her Haunt has some similarities to Sova's Recon Dart.
The difference is that Haunt can be useful for quickly tracking enemies' trails giving your team that extra recon info that they would need to frag the enemy side.
Another ability that Fade has in her kit is Prowler, which works similarly to Skye's ultimate ability, where players can also control them by holding left click. This becomes more deadly when combined with Haunt because it can auto-track enemies to become paranoid.
She can also act as a self-sufficient fragger given her kit, assuming that you've timed it perfectly activating these abilities. Her ultimate ability is similar to Breach, which can be used to retake sites and gives decay and deafens whoever gets hit. You may want to consider picking Fade, as she's becoming one of the best Valorant agents.
Seize – Fade equips an orb of nightmare ink. Once thrown, the orb will plummet to the ground after a set amount of time. Upon hitting the ground, the ink will explode and create a zone in which enemies who are caught in it cannot escape the zone by normal means. Re-use the ability to drop the projectile early in the flight.
Haunt – Equip a nightmarish entity. Throw the orb, which will plummet to the ground after a set amount of time. Upon hitting the ground, the orb will turn into a nightmarish entity that will reveal the location of enemies caught in its line of sight. Enemies can destroy this entity. RE-USE the ability to drop the projectile early in the flight.
Prowler – Fade can equip a Prowler that travels in a straight line. It will lock onto any enemies or trails in its frontal vision cone and chase them, near sighting them if it reaches them. Holding the fire button will let you steer the Prowler in the direction of your crosshair.
Nightfall –Equip the power of Fear that sends out a wave of nightmare energy that can traverse through walls. The energy creates a trail to the opponent as well as deafens and decays them.
Kay/O
Kay/O is an offensive war machine that has a very aggressive ability kit. He makes a great initiator, especially when he's paired with other duelists, as he can pressure enemies quickly with his blades and grenades.
Enemies will also get caught off guard once Kay/O uses his suppression ability making their abilities disabled for a short amount of time. You can even play him like a duelist if you want to carry your team. Despite the lack of mobility, he packs a lot of offensive power.
If played correctly, Kay/O can also be a decent defender by distracting enemies with his blades, grenades, and fragments. His Null/Cmd ultimate ability can also be useful, especially in clutch situations, so don't underestimate this Initiator. Master his suppression kits, and you and your team can dominate the rounds.
Flash/Drive – Kay/O throws a flash grenade that can blind anyone in its line of sight.
Zero/Point – Throw a suppression blade that disables your enemies' abilities for a short time. This is a very useful skill in a team fight to keep enemies pressured.
Frag/Ment – Another useful ability of Kay/O is that he can throw an explosive fragment that sticks to the floor and explodes multiple times.
Null/Cmd – Kay/O overloads with polarized radianite energy that emits large pulses from his location. Enemies hit with these pulses are suppressed for a short duration.
Skye
Skye is probably one of the best hybrid agents in Valorant because her ability set can disable multiple enemies as well as heal allies.
If you want to have an offensive and support playstyle, then you'll probably enjoy using Skye. You can get creative with using her trinkets to confuse your enemies and let your teammates do the final blows.
One disadvantage of playing Skye is if you're outnumbered in a round, you won't be able to heal yourself, unlike Sage. So you need to act quickly by using your trinkets to score that clutch. She has one of the best Valorant agents with the best flashes in the game too.
Trailblazer – Equip a Tasmanian tiger trinket and fire and take control of the predator. The tiger can leap forward, exploding in a concussive blast and damaging directly hit enemies.
Guiding Light – Equip a hawk trinket and send it flying into an area that can trigger a flash that plays a hit to confirm if an enemy is within range and line of sight.
Regrowth – This ability lets Skye heal her teammates within her range, and it can be reused until her healing pool is depleted. Take note that she cannot heal herself.
Seekers – Equip a Seeker trinket that sends out three Seekers to track down the three closest enemies. If a Seeker reaches its target, it inflicts nearsight on them.
Breach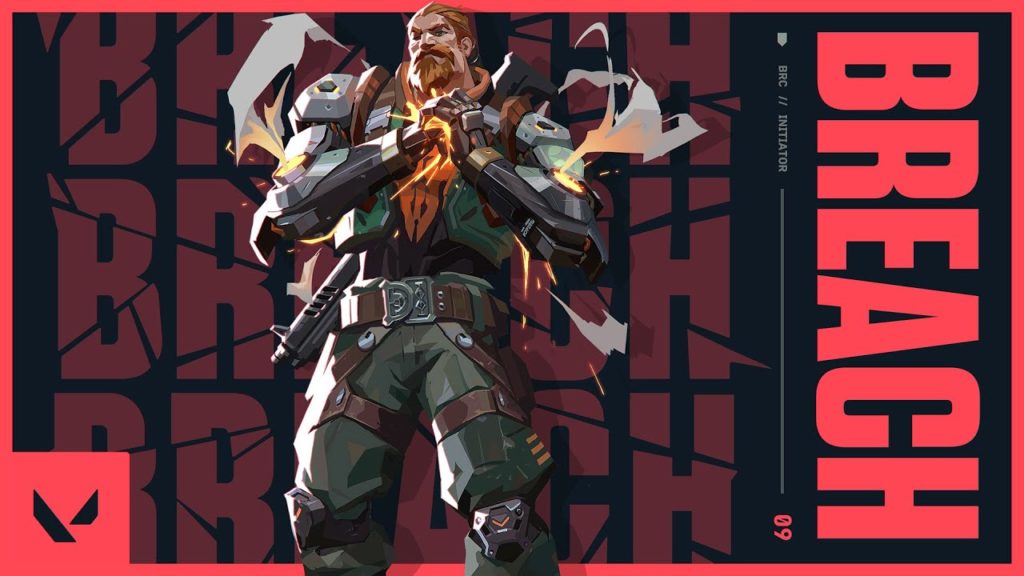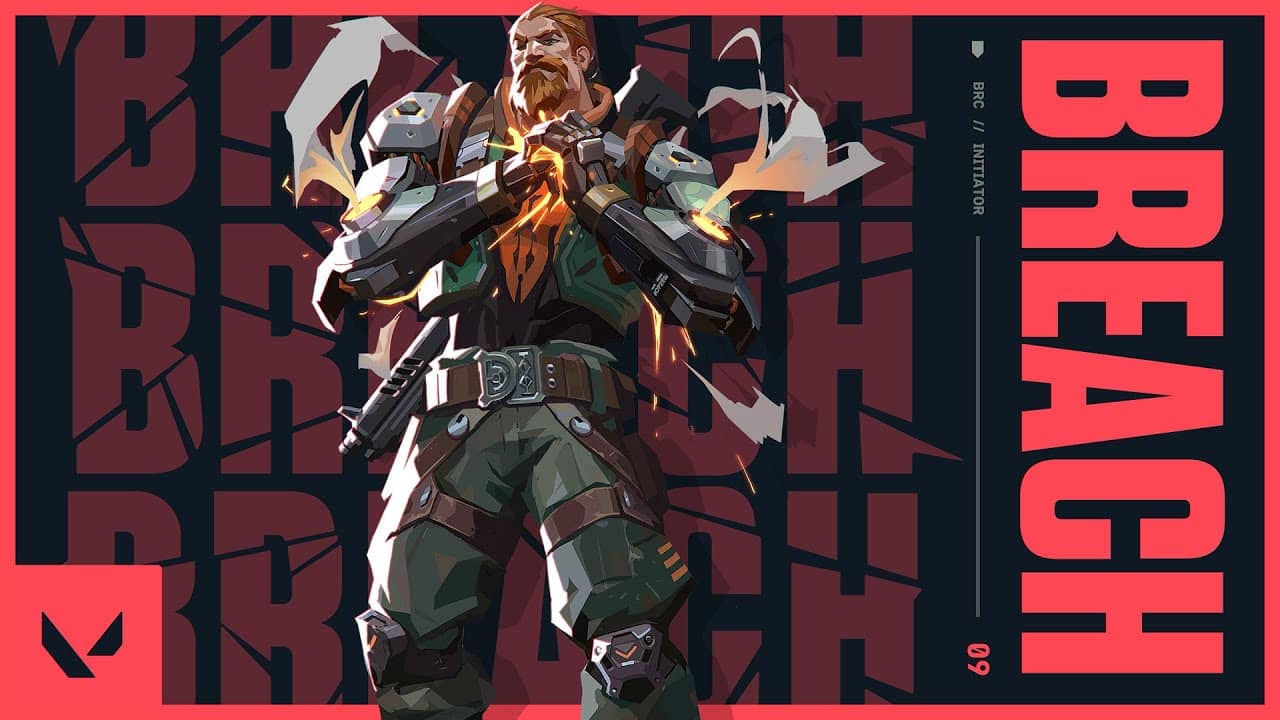 Breach is a damage dealing initiator that can be a troublemaker in your team, especially in tight spaces. He has a unique "scanning" ability, Aftershock, that can deal damage and provide good intel as well to your teammates despite it having a long duration to trigger.
To fully take advantage of his abilities, you must have good map awareness on when to activate these skills, especially Fault Line and Flashpoint.
Fault Line can force your enemies to reposition if ever they dodge your ability giving plenty of options for your teammates to strategically frag them. Flashpoint is a good ability to use for both offense and defense, and it can be triggered through walls, similar to Reyna's Leer.
Rolling Thunder can be a good ultimate that can turn the tides of the battle for retaking and defending sites. However, his ability kit will affect everyone, including your teammates, so positioning will be key in mastering Breach.
Flashpoint – Equip a blinding charge that sets a fast-acting burst through the wall blinding all players looking at it.
Fault Line – Equip a seismic blast that dazes all players in its zone and in a line up to the zone.
Aftershock – Breach sets a fusion charge that gives a slow-acting burst through the wall, and it does heavy damage to anyone caught in the area.
Rolling Thunder – Unleash a seismic charge that sends a cascading quake through all terrain in a large cone. The quake dazes and knocks up anyone caught in it.
Sova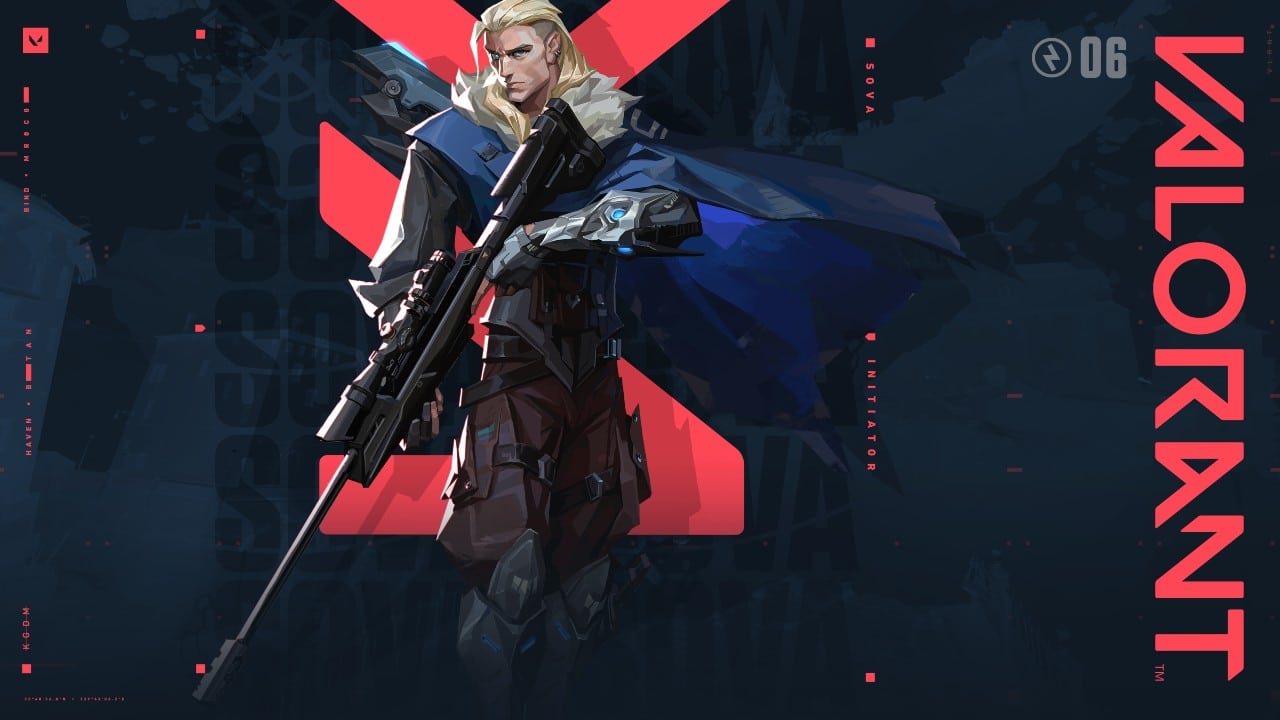 Also one of the starting characters in Valorant is a Russian tracker named Sova. His ability kit has a mix of offense and surveillance. Expect to use Recon Bolt every round because if you hit it in the right areas, you'll get a huge advantage for your team once you spot where your enemies are going on the map.
You can also use his Owl Drone if you want to get fancy with your scouting. Be careful about when to use this because you can get ambushed by enemies similar to Phoenix's ultimate, where he can also get caught off guard.
He also has a Shock Bolt ability where you can inflict damage on your enemies, and you can even bounce them on walls giving the opposing team the element of surprise. Sova also reminds us of Hanzo from Overwatch because his abilities are somewhat similar, and both use bows.
Even if Sova is at the bottom list for this category, he's considered one of the best agents and initiators in Valorant for beginners.
Shock Bolt – Fire a bolt that can electrocute your enemies and do damage.
Recon Bolt – Equip your bow and shoot a bolt that can scan an area on the map. Both the recon and shock bolts can bounce on walls.
Owl Drone – Sova deploys a remote-controlled drone that shoots darts at enemies, which in turn will make them detected on the map, making it easier for your teammates to eliminate them.
Hunter's Fury – Equip your bow with three long-range wall-piercing energy blasts, which you can re-use up to two more times while the ability timer is active. This is a good finishing move if ever one of your teammates makes your enemies immobile (e.g., Killjoy activates Lockdown).
Controller
Controllers are agents that have a good sense of the map and tactical abilities that can change the tide of battle. Although they don't have as many disables as Sentinels, these agents tend to be more mobile.
There are even agents like Yoru that, even though he's categorized as a Duelist, you can somewhat play him as a Controller his ability kit requires you to have good map awareness.
Also, timing on when to use your abilities is crucial whenever you want to win a round, so mindlessly spamming your skills in the hopes of the enemy falling into your team's traps might not be a good strategy.
Omen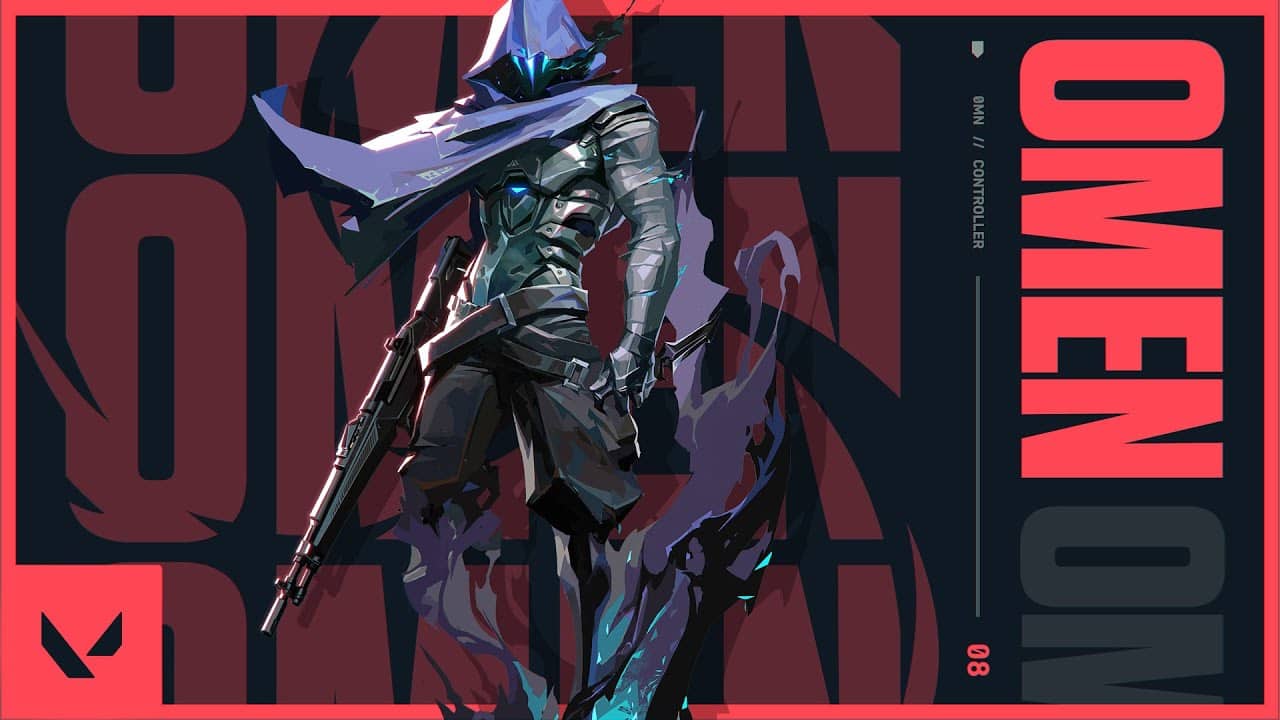 Coming in first from our best agents in Valorant in the Controller category is Omen. He has a stealthy ability kit that's suited for players who are patient with moving around the map, waiting for the perfect time to strike. You can probably try to play him like a Duelist, but you might have a hard time, given his ability kit has a bit of a long channeling animation.
However, Omen's channeling duration on his teleports might be a turn-off to some players because you still have a chance to get killed. He could've been a top 2 if his teleportation were buffed.
If you're good with teleporting around the map without the enemy team predicting where you'll pop out on the map, then you might be interested in playing as Omen.
Paranoia – Omen fires a shadow projectile forward that briefly reduces the vision of all players that it touches. This ability is somewhat similar to Reyna's Leer.
Dark Cover – Place a shadow orb at a marked location. This ability may sometimes be tricky to place, and it can be overwhelming to beginners that they rather use either Jett or Brimstone for smoking areas for the sake of simplicity.
Shrouded Step – Omen shadow walks at a specific range while having a brief channel before teleporting to the marked location.
From The Shadows – This ultimate ability lets Omen teleport to any location on the map. However, he will appear as a Shade that can be destroyed by an enemy to cancel his teleport.
Harbor
Hailing from Mumbai, India, Harbor is the first controller-initiator hybrid in these best agents in the Valorant list, which packs one of the best ability kits. At first glance, his unique set of moves has some characteristics of Phoenix, Breach, and Viper.
The difference between these abilities is that you need to be precise in throwing and positioning them accordingly depending on the map situations. For example, Cove is activated by throwing and not by precisely placing them on the map like Omen and Brimstone's smokes.
Another one of his abilities is High Tide which is similar to Phoenix's Blaze, but instead of damaging opponents, they are slowed instead.
High Tide – Harbor fires a wall of water that can be bent while holding fire. The players caught passing this wall are slowed.
Cove – This armored smoke-like orb has one of the most interesting uses in Harbor's ability kit. It can get you out of dangerous situations. This can work in tandem with Sage's wall for an added defense boost for the team when taking or defending bomb sites.
Cascade – Harbor can use tsunami-like moving wall smoke as an initiating move for clearing angles. It also makes enemies think of transferring to another location or attempting to fight what lies ahead of the smoke.
Reckoning – This ultimate ability lets Harbor set an active danger zone in which whoever player goes through that area can be severely stunned. Reckoning is a great ultimate for taking back sites and providing good intel, similar to Fade and Breach's ultimates for clearing a bomb site.
Brimstone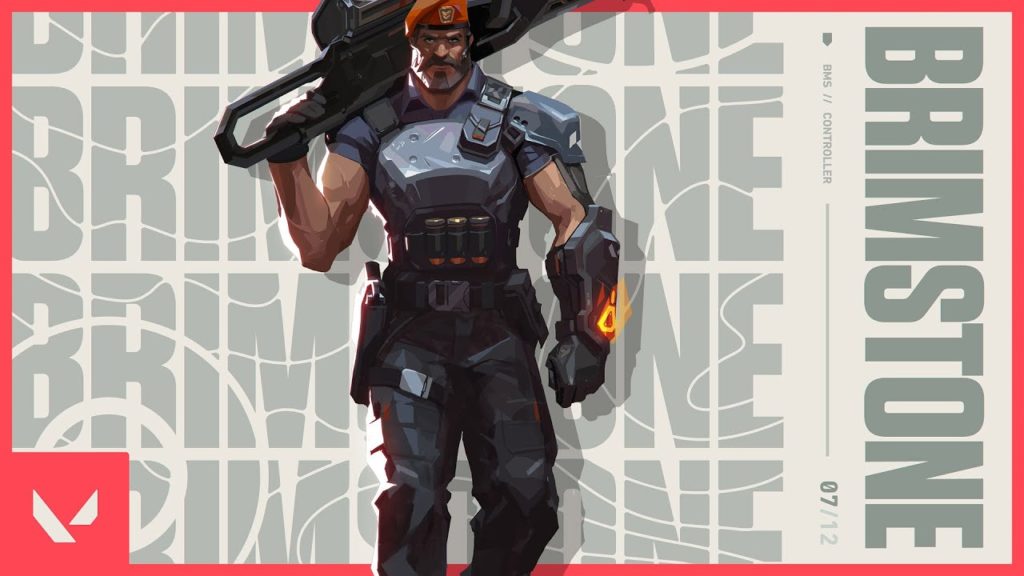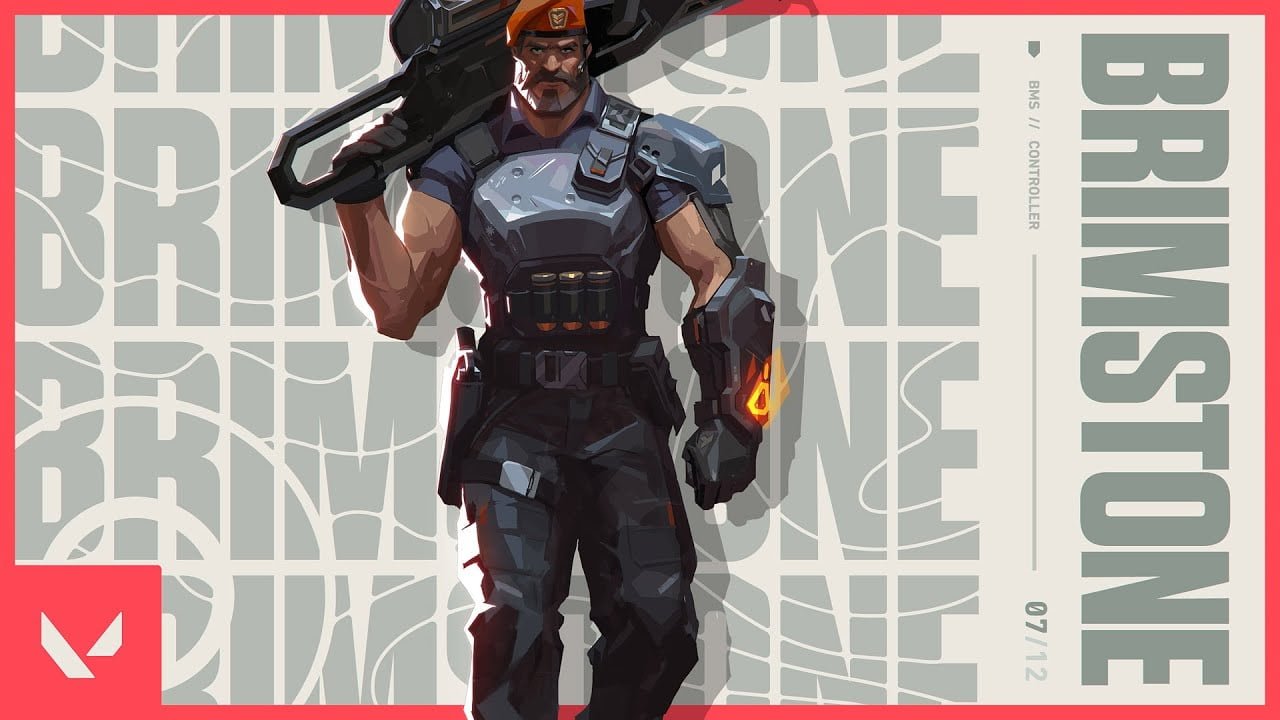 If you're a beginner and you want to play around with being a smoker for your team and quickly get familiarized with map control, then you might want to try out Brimstone.
What's unique about this agent is that he has the most user-friendly approach to deploying smokes compared to both Omen and Astra. He can also play as a light support for your team by deploying his stim beacon.
Incendiary – Equip a grenade launcher that creates a pool of fire damaging whoever passes through its zone.
Sky Smoke – Brimstone deploys a tactical map where he can conveniently place up to three clouds of smoke to block the enemy team's path.
Stim Beacon – Place a stim beacon in an area, and players within its area will be granted rapid fire.
Orbital Strike – Call an orbital laser strike at a selected map location. This ultimate is useful in tight areas in the map where your enemies will probably go through depending on the intel that you get from your team.
Viper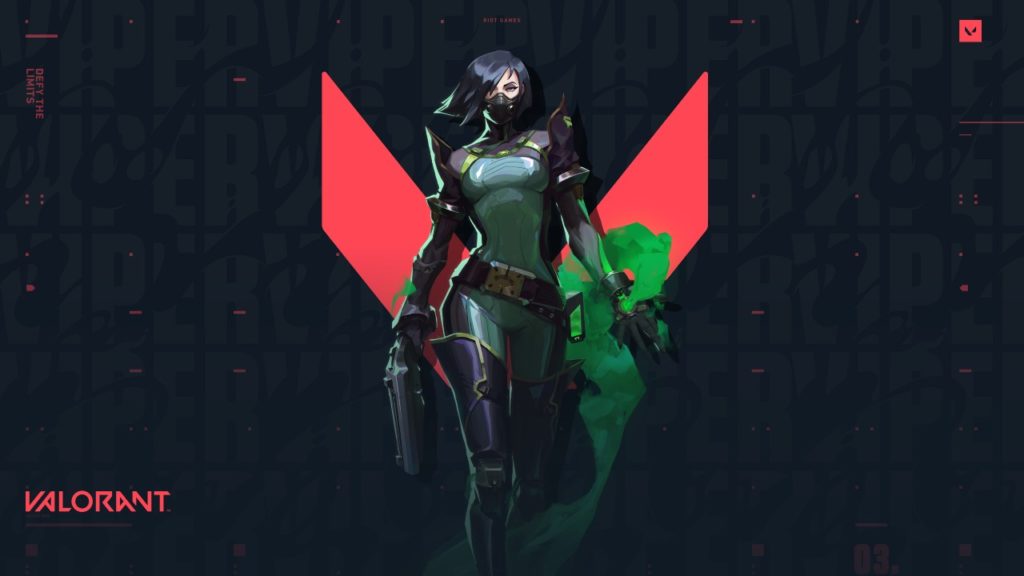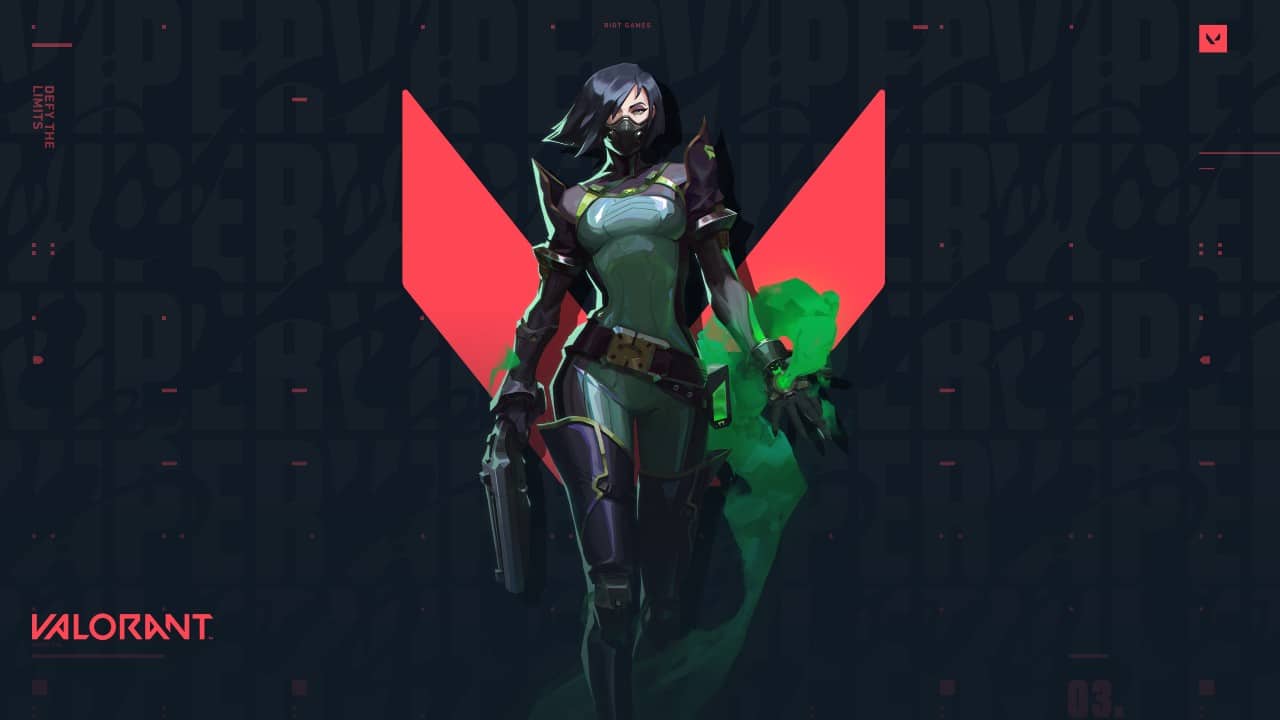 Here's one of the best agents in Valorant who's very versatile regardless of the current meta. Whether you're playing Unrated or Competitive, most of the time, you'll encounter a Viper in your team. If you're having a hard time playing with Astra's ability kit due to its high learning curve, then you may want to resort to this agent.
Although her ability kit is easier to use compared to Astra, you need to master where to place her Toxin Screens on the map, especially when you're taking a spike site if you want to maximize her full potential.
Poison Cloud – Fire an emitter that perpetually remains throughout the round. This ability can be reused as it creates a toxic gas cloud at the cost of fuel.
Toxic Screen – This ability is where Viper's map awareness is put to the test. Deploy a long line of gas emitters and create a tall wall of toxic gas at the cost of fuel.
Snake Bite – Viper equips her launcher and fires a canister that creates a chemical zone that damages and slows enemies.
Viper's Pit – Viper surrounds herself in a chemical cloud that reduces the vision range and maximum health of players inside it. Both Toxic Screen and Viper's Pit are useful in both spike planting and spike defense situations.
Astra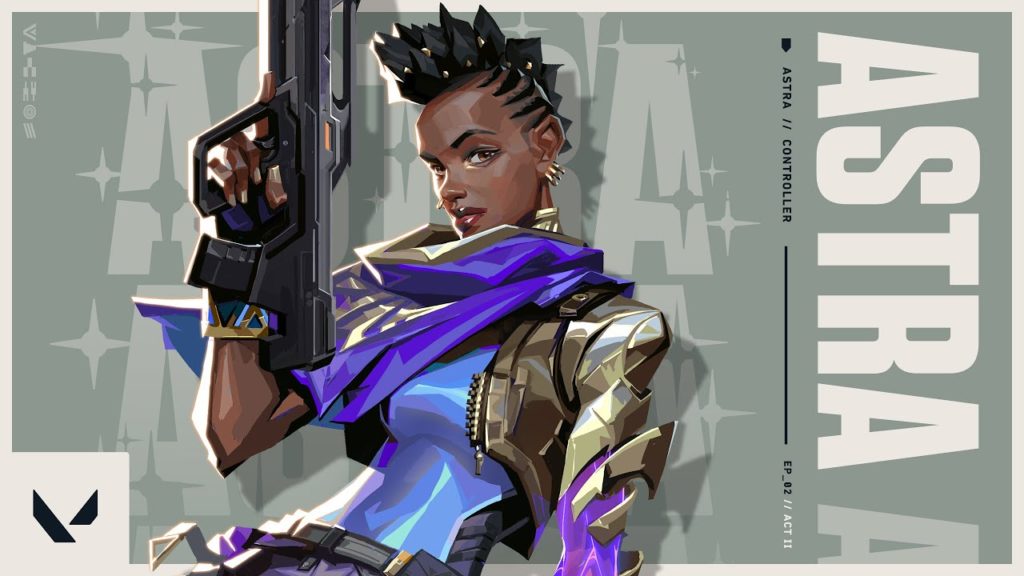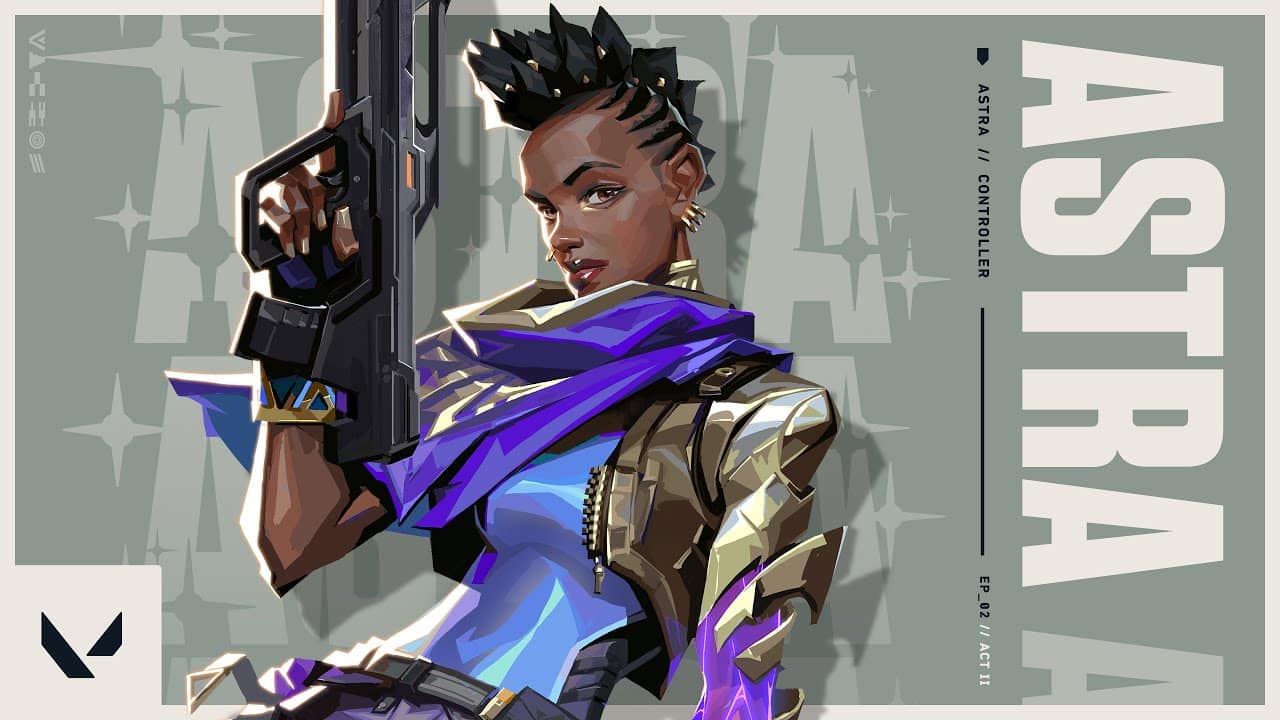 Astra is probably one of the best Valorant agents when it comes to the controller category. You may see most players stick with Viper, but if you want to master map control, she's the agent worth exploring.
Astral Form gives you a flight view of the map, and you can place your stars to trap your enemies easier compared to how Omen places his Dark Cover, which we'll tackle later. However, once you're in this form, you'll become vulnerable to enemy attacks, so hide well if you're planning on planting your stars.
She may have a high learning curve at first, but once you've mastered how to play around with her ability kit, she's pretty fun to use. Take advantage of Cosmic Divide, which can block bullets as well as reduce the noise that your team makes.
And if you're playstyle is more of passive support, then this agent will be perfect for you since you can place up to five stars in a single round.
Nova Pulse – This is an ability that charges briefly and then strikes, concussing all players in its area. You can also place this right next to your planted spike to catch enemies by surprise when they attempt to defuse it.
Nebula – Activating this star will smoke an area. You have the option to dissipate the star and place it in a new location which is helpful if you want to change strategies with your team.
Gravity Well – This ability pulls players in the area towards the center and explodes, making them fragile.
Cosmic Divide – This ultimate ability deploys an infinite wall which can be useful in both offensive and defensive situations.
The Verdict
Regardless of what agent you pick or what role you want to play in your Valorant journey, this game still boils down to communication. You can invite your friends over and set up a private Discord voice channel or take the challenge of solo queuing.
If you're shy to talk to strangers, that's fine too. You can always mute the voice chat. After all, you don't deserve the occasional in-game toxicity, and there are other ways to communicate in the game aside from using your voice.
We hope you enjoyed reading through the best Valorant agents. Feel free to bookmark this page if you want to see this get updated, especially if Riot decides to buff or nerf your favorites.