Are you looking to change your Valorant name but can't decide on a good one? Here's our list of the best Valorant names and how to create your own.
Choosing your Valorant name is an essential part of your gaming experience. Your name is what other players get to see when you match with them in-game. People usually remember players with a godly aim and great names.
Coming up with your own amazing name can be quite a task. It can be hard to find a name that represents you and sounds great at the same time.
Luckily, we've got you covered. We compiled a list of the best Valorant names for you to use.
Best Valorant Names to Use
We divided the in-game names into five different categories. Feel free to jump to the specific category that you are looking for.
Anime Valorant Names
It's pretty common to use anime PFPs, but did you ever think of using anime names as your IGN? Both Asuna and Hiko got their IGNs from anime characters. At the same time, TenZ uses Killua and Alluka from Hunter X Hunter on his smurf accounts.
Check out some of these awesome anime-inspired Valorant names.
Cool Valorant Names
Next, we have some cool in-game names. These could be cool references or cool-sounding names.
Funny Valorant Names
Now, here's a list of some funny and light-hearted Valorant names. These are perfect names to use if you're not a tryhard and just want to enjoy playing the game.
Girl Valorant Names
Here we have some of the best in-game names for girls. Although some of the names in the other sections can also be used by girls. You can also copy some of the girl Fortnite names and make them into your Valorant IGN.
Sweaty Valorant Names
Next, we have some of the sweatiest and tryhard Valorant names out there. Feel free to choose one and climb the ranks.
Badass Valorant Names
Finally, we have some of the best badass Valorant names you can use. These are intimidating-sounding and can instill fear in your opponents' hearts before the game even starts.
How To Change Your Valorant Name

Once you're done finding a name that you want, you'll have to change your Valorant name. Luckily, Riot allows you to change your Valorant name for free once every 30 days. This is a reasonable timeframe, especially considering that other games require you to pay to change your IGN.
Here are the steps to change your Valorant name.
First, make sure that your Valorant client is closed.
Open a browser and log in to your Riot account.
Once you've logged in, head on over to the "Settings" tab.
Under "Account Management," you can change your Riot ID and tagline.
Enter your desired Valorant name and tagline, and click on the "Save Changes" button.
The next time you open Valorant, you should be able to see your new IGN. Remember that the Riot ID must be at least 3 characters with a maximum limit of 16 characters. The tagline has a maximum of 5 characters. Do not include any offensive or disruptive words, or else Riot can force you to change your name.
Make sure that you choose an excellent Valorant name, or else you'll be stuck with it for at least 30 days.
How To Create Your Own Name
Creating your own Valorant name can take a long time. You have to find the perfect IGN that represents you and your game. Luckily, you can easily change your Valorant name every 30 days. This means that you have a lot of chances to find the perfect name.
Sometimes a Valorant name can just be plain and simple. Pros like Ethan, retluC, and mitch just use their real names as their IGNs, which has worked out great for them. Other times, you can just throw words together and make them make sense.
To make things easier, you can also use name generators. Generally, these are good places to start and can help you think of some new inspiration for your name. Here are a few of our recommended name generators that you can use.
SpinXO.com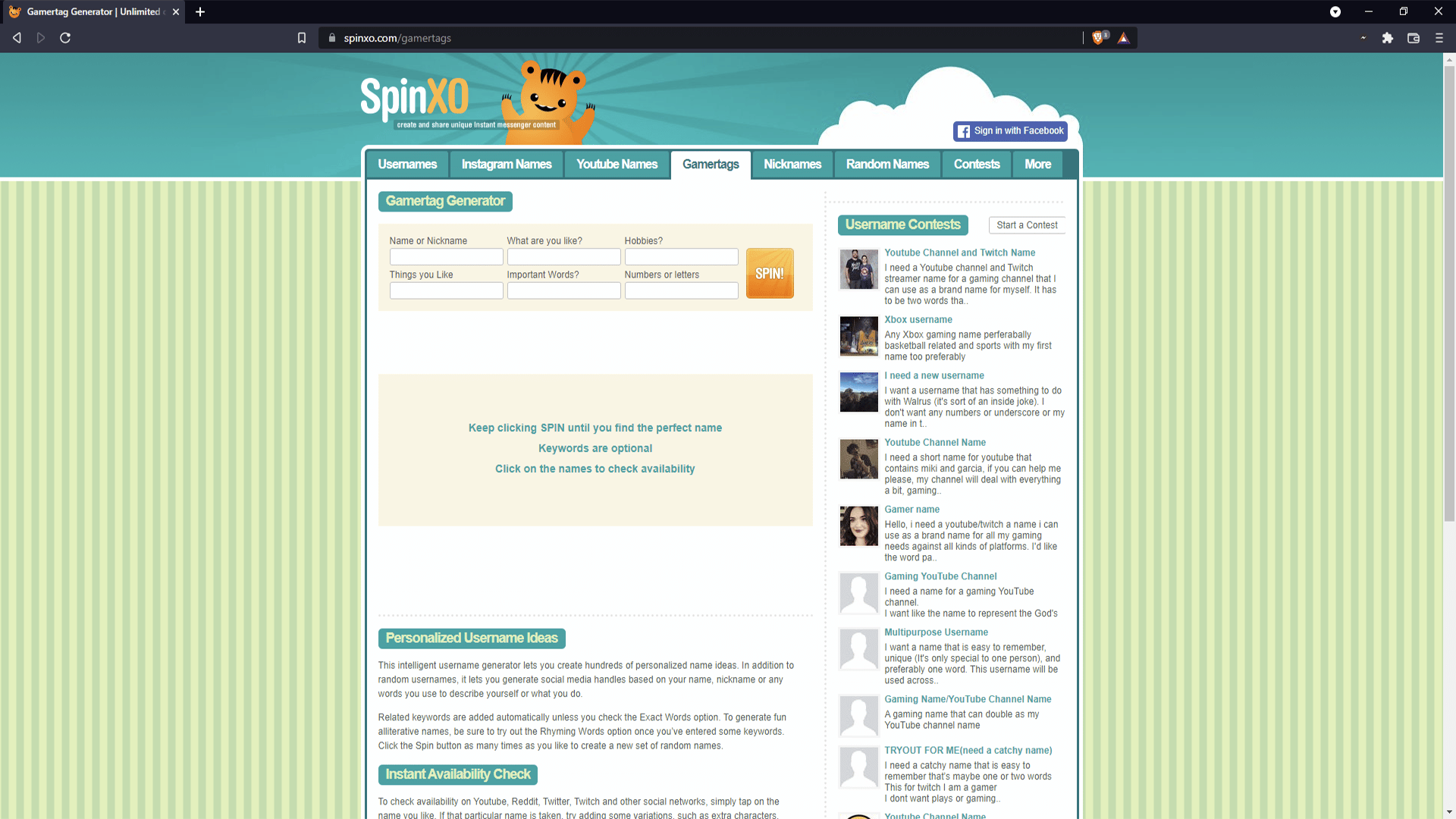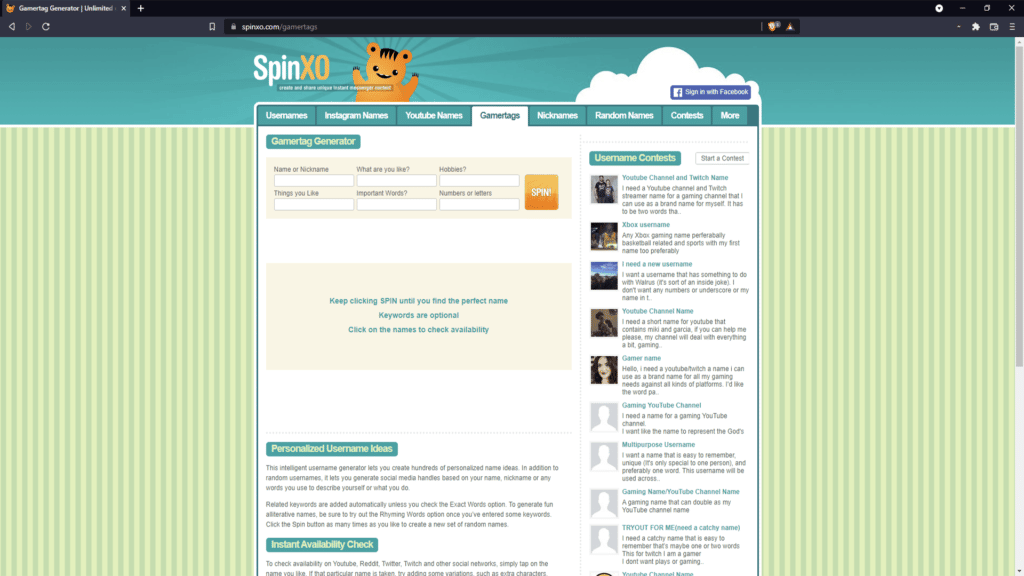 SpinXO is an excellent name-generator website. It incorporates your hobbies, things you like, important words, and additional numbers or letters. The site automatically generates a few suggestions once you've added the things you'd like to include in your IGN.
Additionally, it also suggests some keywords that are related to the name you choose. These are great sources of inspiration that can help you create a unique Valorant name
Chat GPT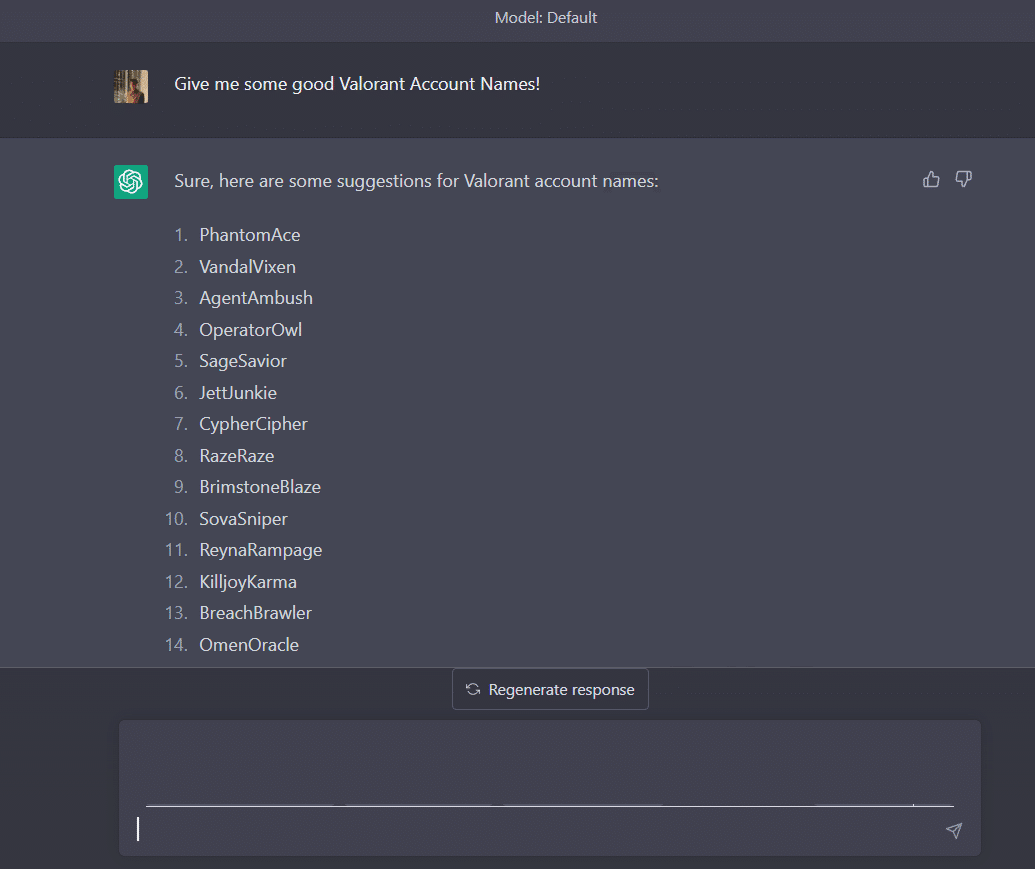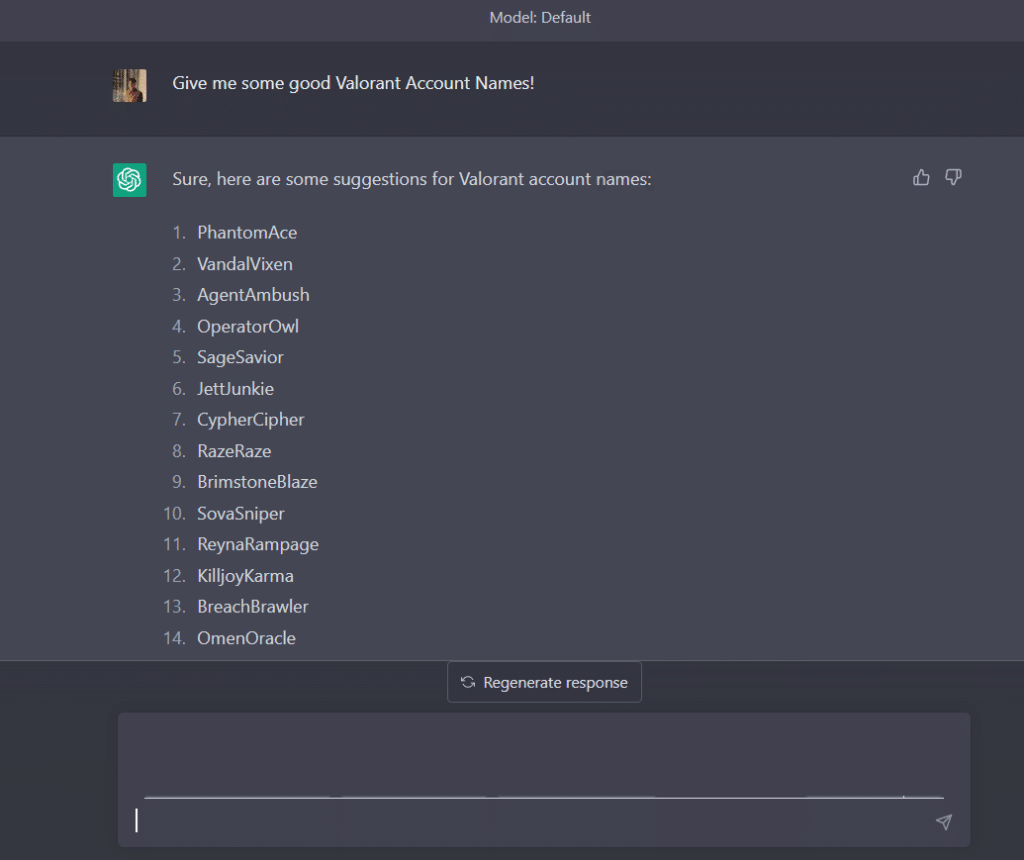 This is perhaps the easiest method of obtaining some good Valorant names. Just ask the chatbot model to suggest some names, and you're well on your way to obtaining the sickest name in Valorant!
Those were our picks for the best Valorant names and how to create your own unique name. Hopefully, our guide helped you pick the perfect Valorant name for you.
Comment your current Valorant IGN down below!