Are you looking for a good background to spice up your PC? Here are some of the best high-quality Valorant wallpapers you can use on your Desktop.
Valorant is a tactical FPS game where characters have unique abilities. Think of Overwatch but in a more CS: GO-like setting. It's one of the best games to play with friends and is currently one of the top games in the world.
Because of its popularity, Valorant has inspired many different artists to create their own versions of high-quality wallpapers. Valorant currently has 16 unique agents and seven different maps, each with its own unique aesthetic design.
We've compiled the most compelling and best Valorant wallpapers that can make your Desktop background more exciting.
Best Valorant Wallpapers in 2021
We've gathered 50 of the best Valorant wallpapers found all across the web. These wallpapers range from agents, in-game scenarios, map concepts, and minimalistic Valorant logos.
There are currently 16 agents in Valorant, with another one arriving just around the corner. The different agents helped inspire a ton of other Valorant agent concepts made by fans. Although they are great ideas, we won't be including any on the list.
We've all had that one main agent that we don't get tired of playing. While some people enjoy more simple ones that feature the Valorant logo, scenes in the game, maps, and other similar art.
These are high-quality images that are perfect for your wallpaper whether you use one of the best Valorant laptops or a desktop. Here are 50 of the best Valorant wallpapers.
Valorant Cubes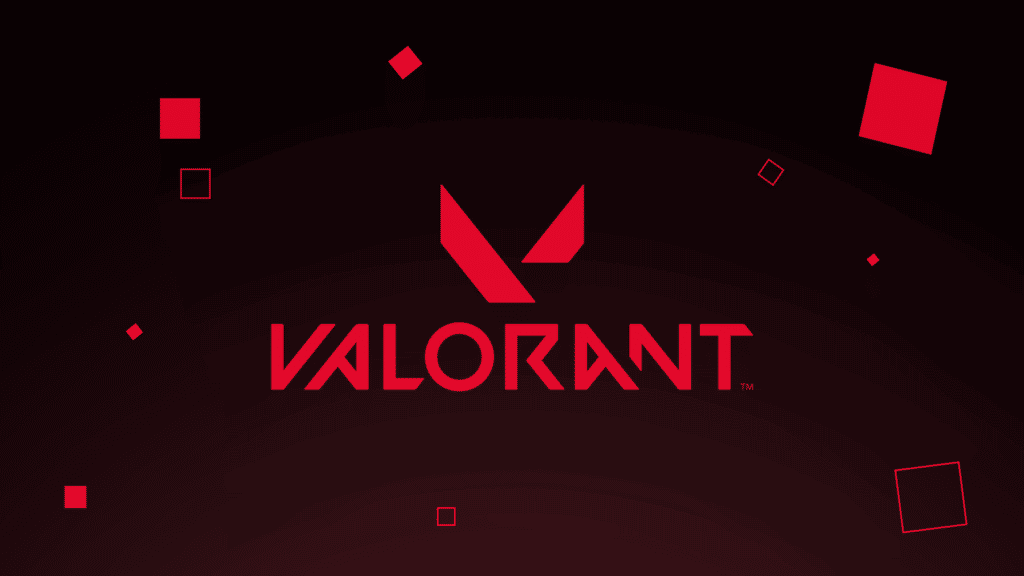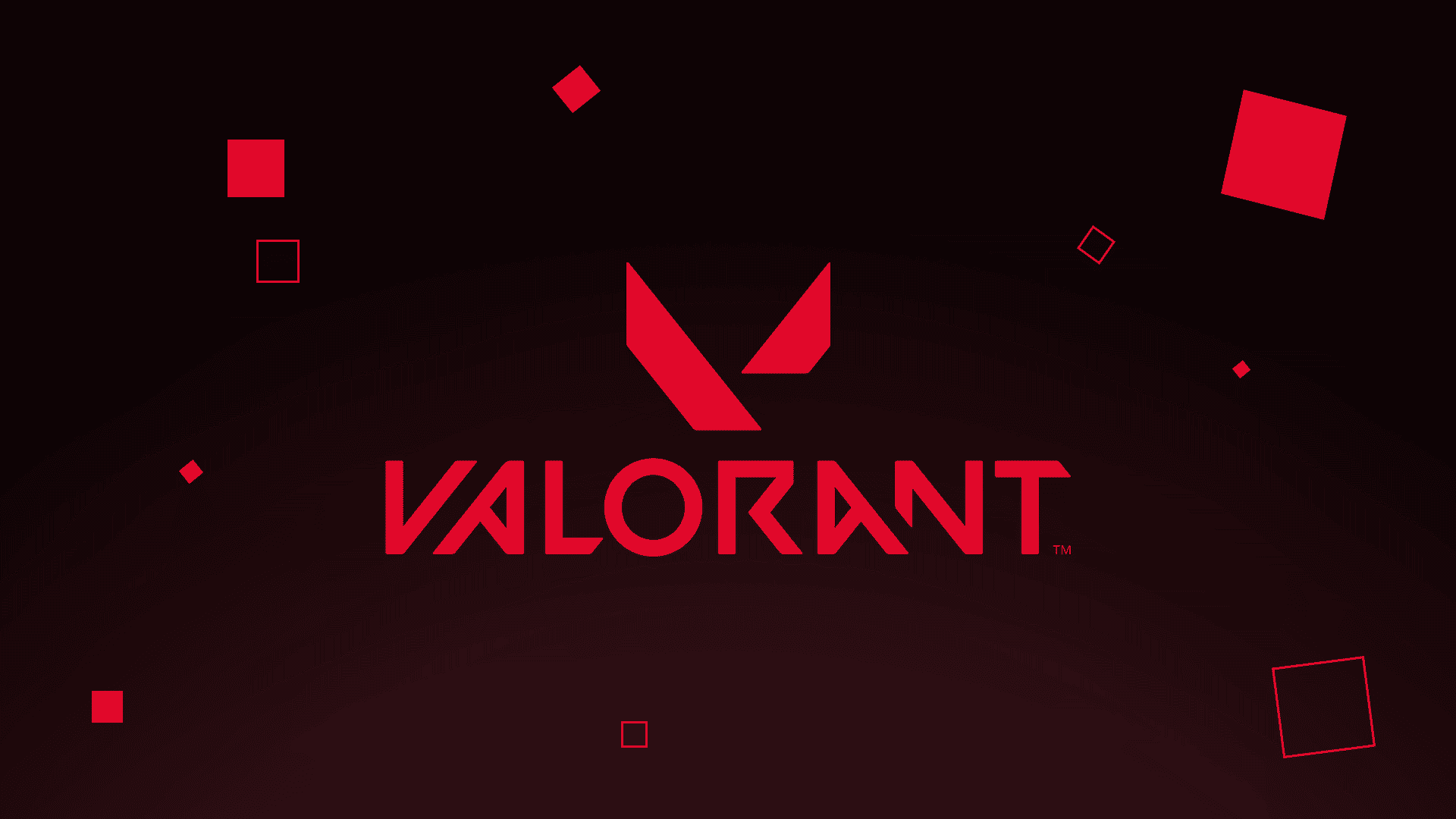 First, let's start with a simple Valorant wallpaper. It's just the Valorant logo and name, together with a few different sized-cubes. It's simple, but it works.
Astra's Golden Touch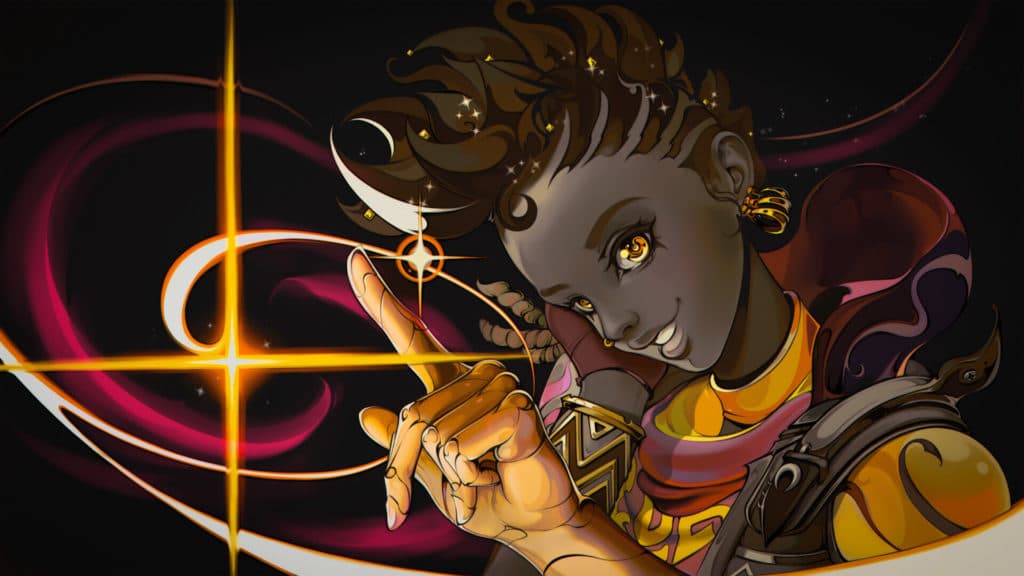 Next, we have a beautiful Astra wallpaper that shows Astra's stars and her golden color.
Breach's Bionic Arms
A Valorant wallpaper perfect for Breach mains. It also focuses on Breach's powerful bionic hands.
Badass Brimstone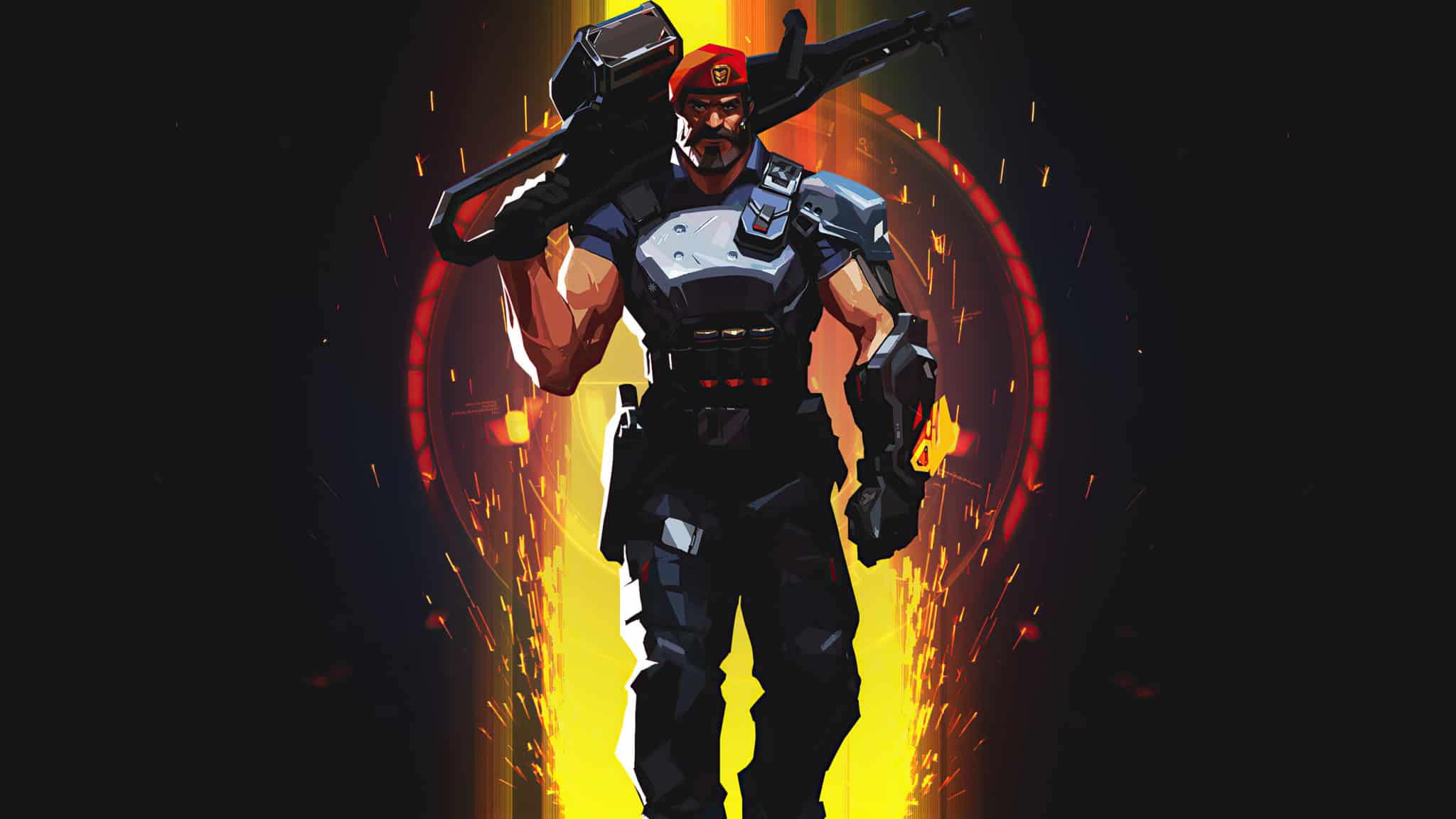 This is an awesome-looking Valorant wallpaper with Brimstone standing in front of his Orbital Strike (Ultimate Ability) in true badass action-movie fashion.
Skull-Faced Silencer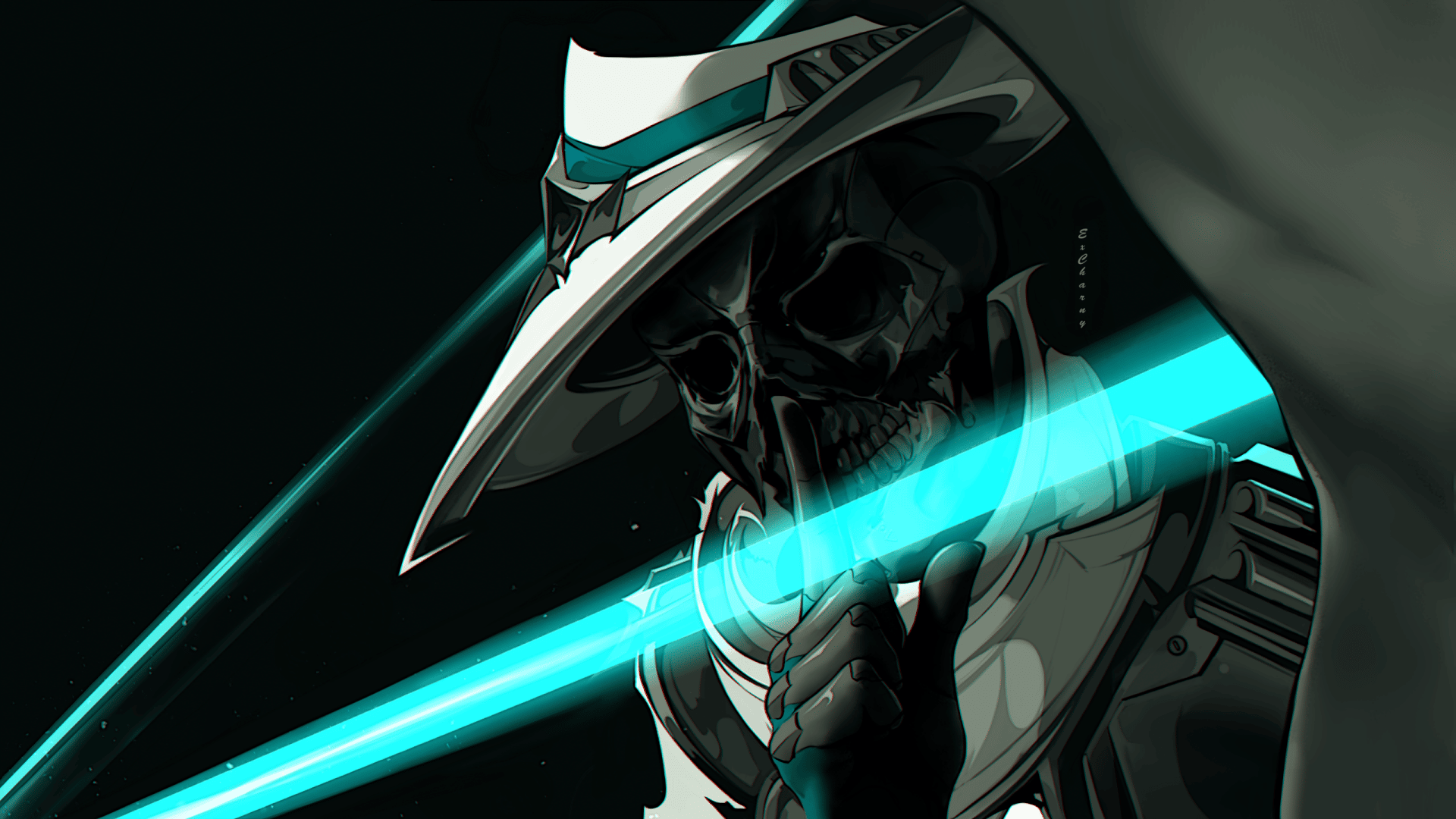 Next, we have a grim take on Cypher. His mask is replaced with a skull and takes Cypher to Omen's level of scariness. It's definitely an awesome and chilling Valorant wallpaper.
(Cloud)Burst in Flames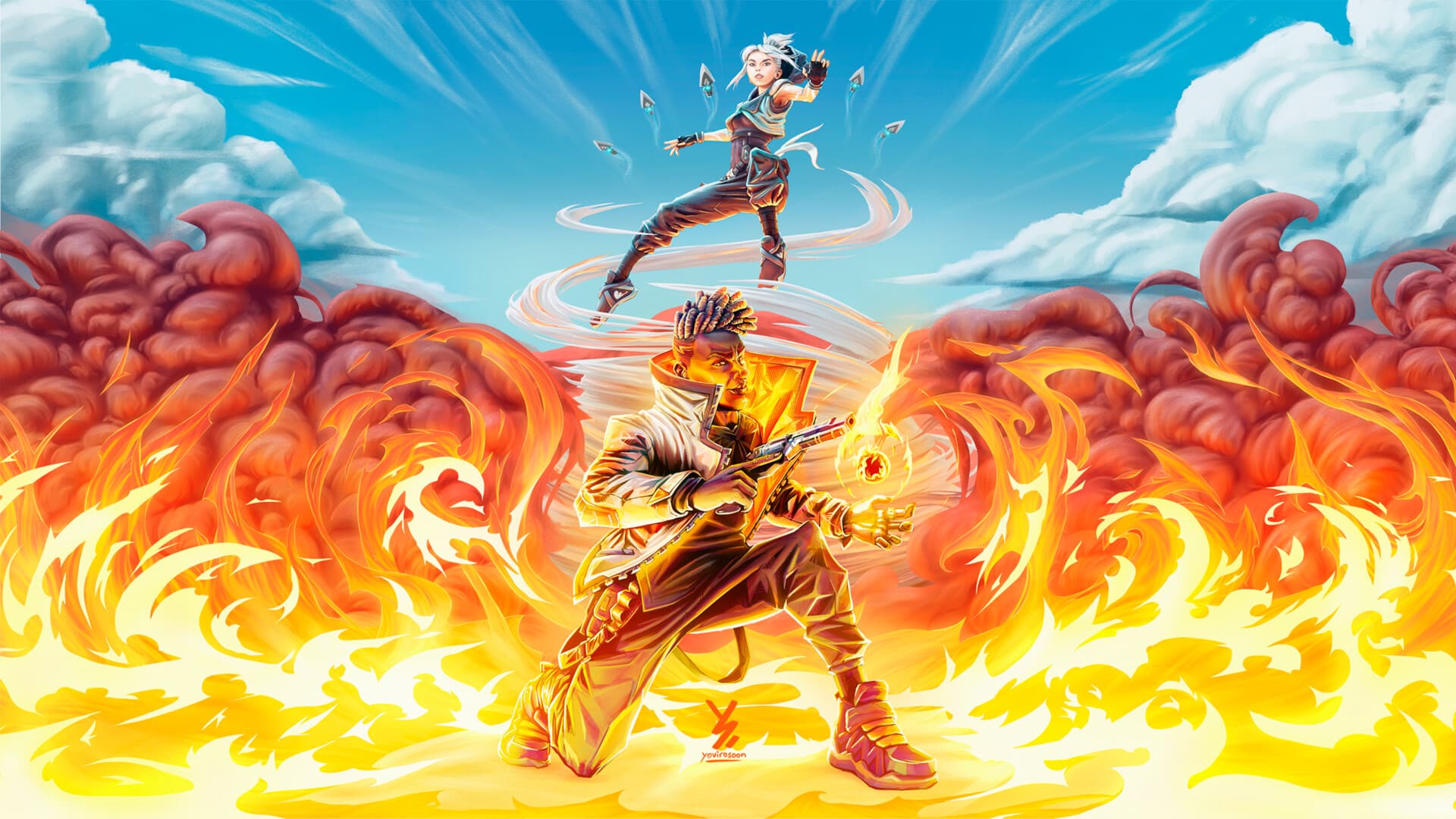 A stunning Jett and Phoenix Valorant wallpaper that showcases their ability differences.
Here Comes The Party!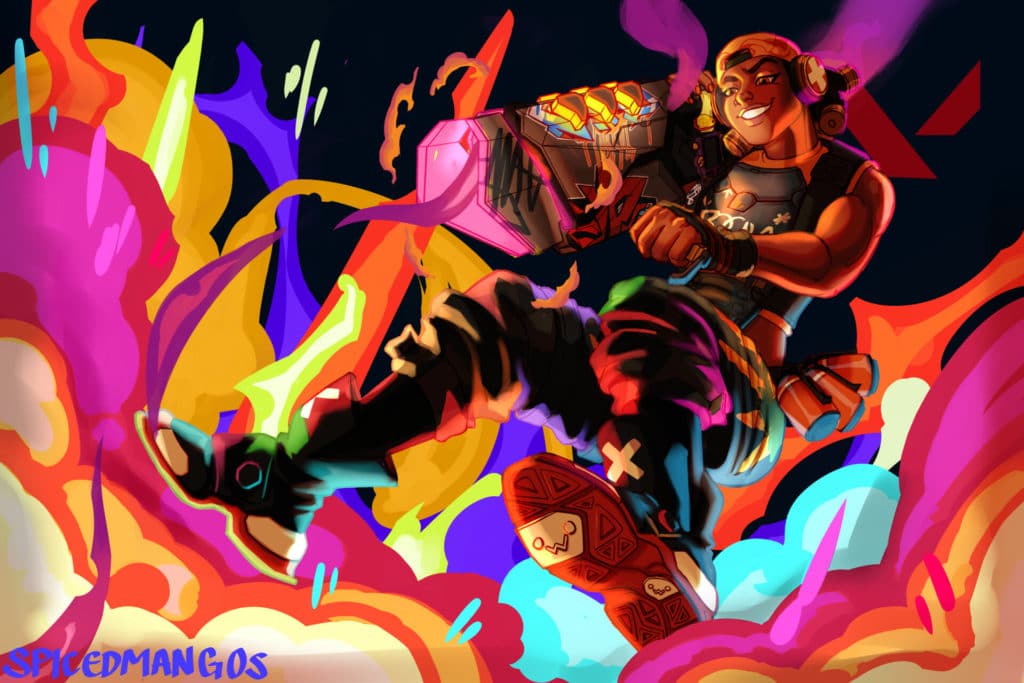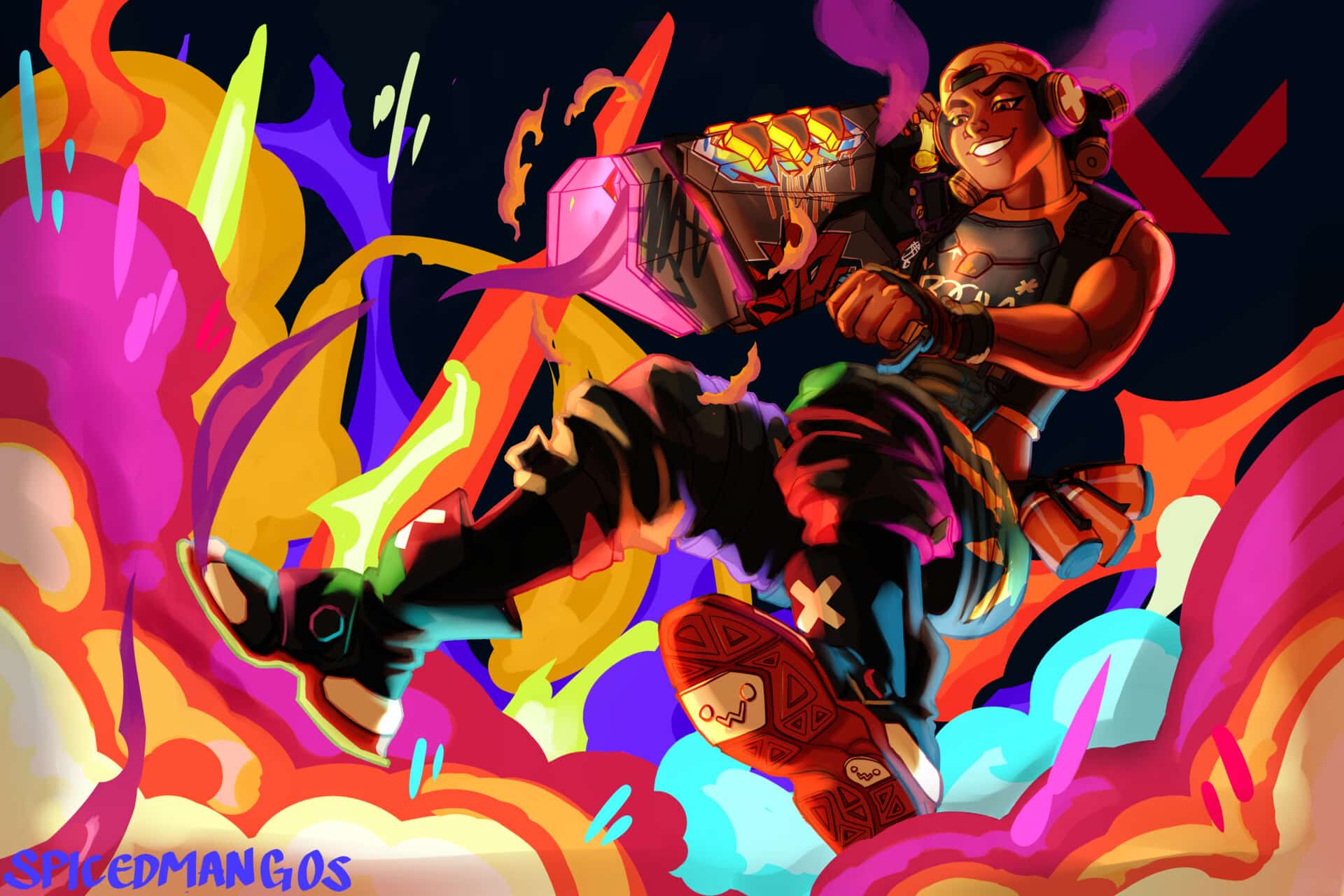 This very colorful Valorant wallpaper features Raze using her Showstopper (Ultimate Ability) and getting caught up in its explosion.
Chilling Like A Villain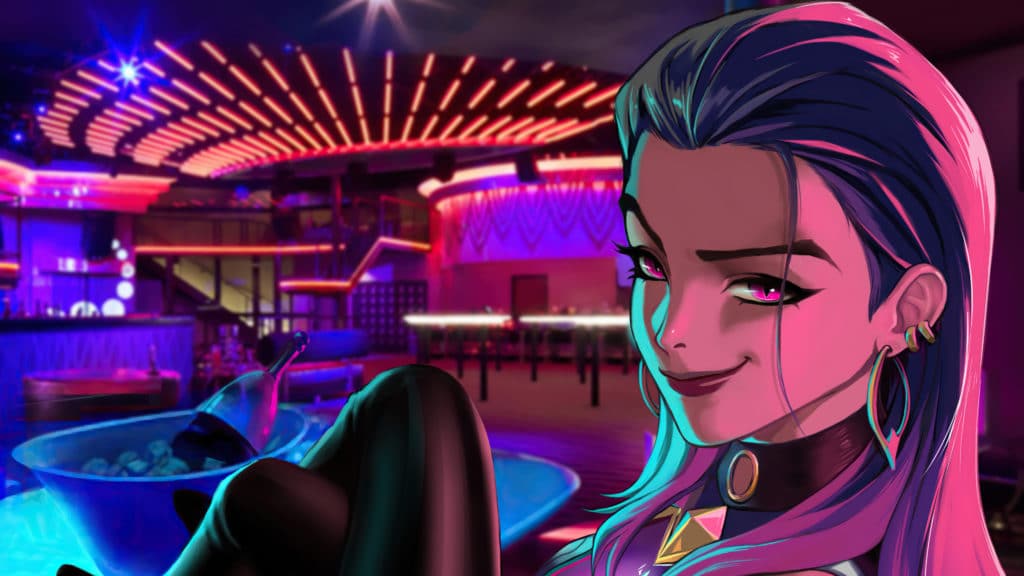 This is a great colorful wallpaper that features Reyna chilling in a bar.
ValoReyna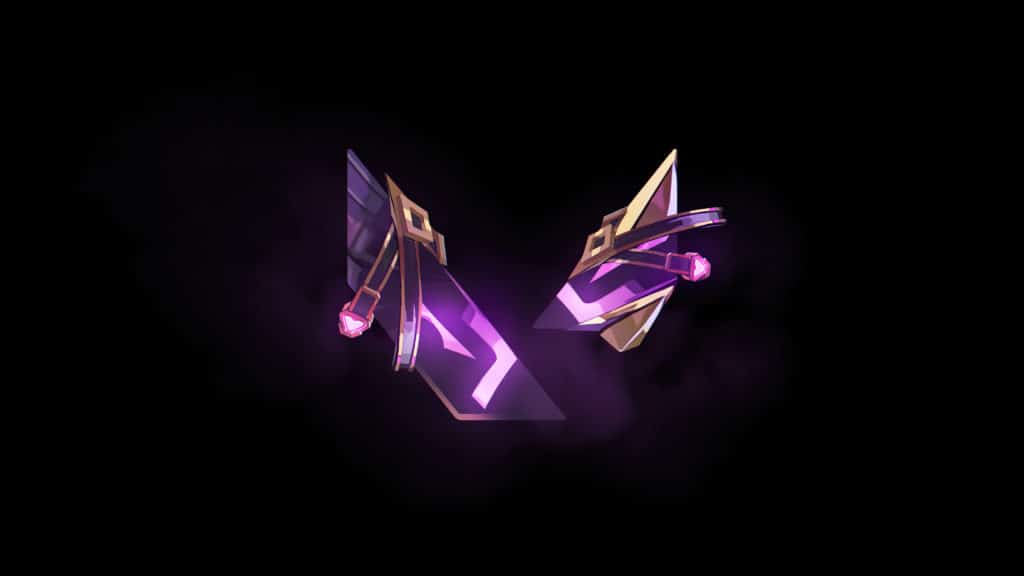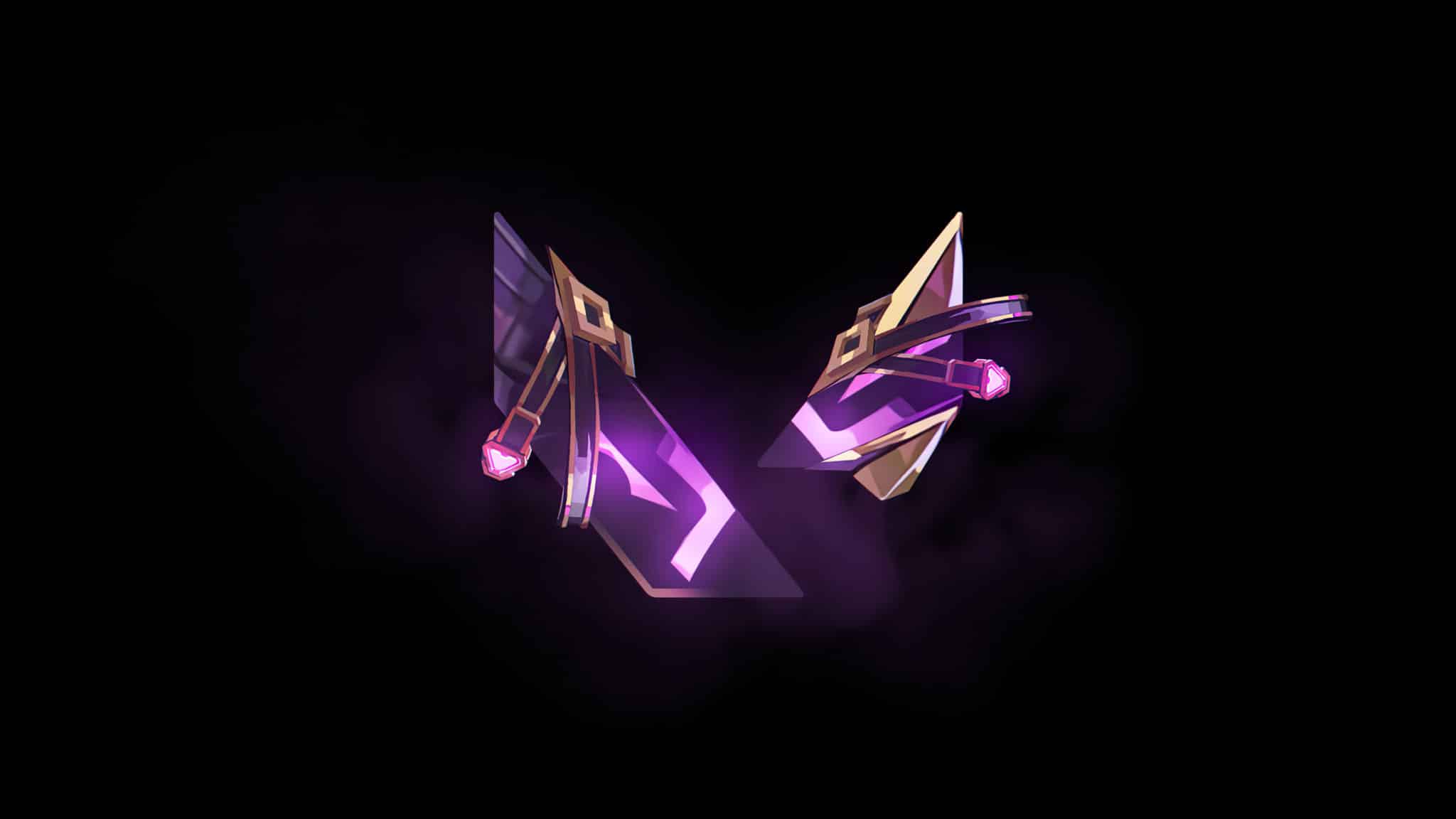 Another simple Valorant wallpaper that incorporates Reyna's unique style into the Valorant logo. It's a plain but very awesome Valorant wallpaper.
A Skye Safari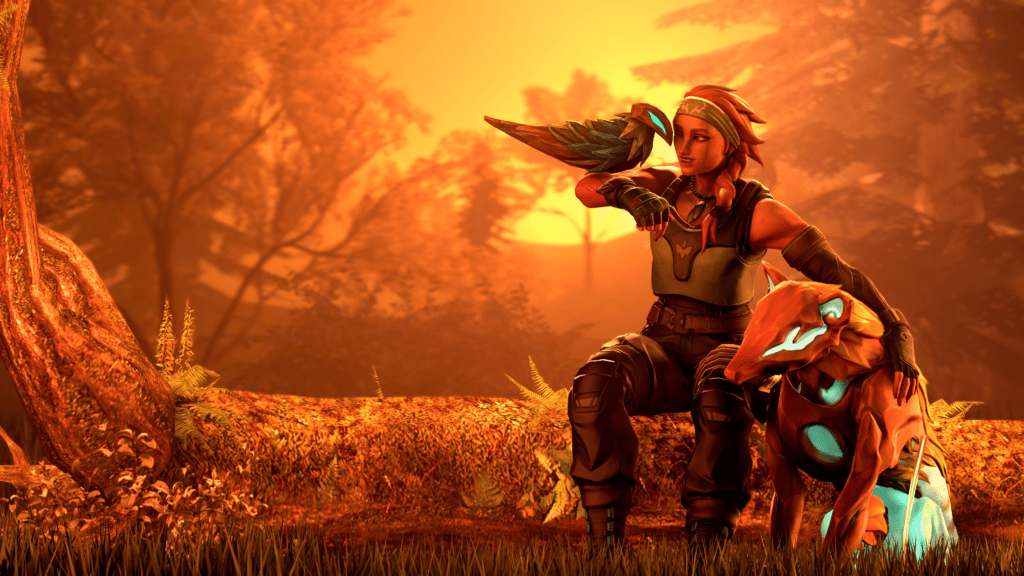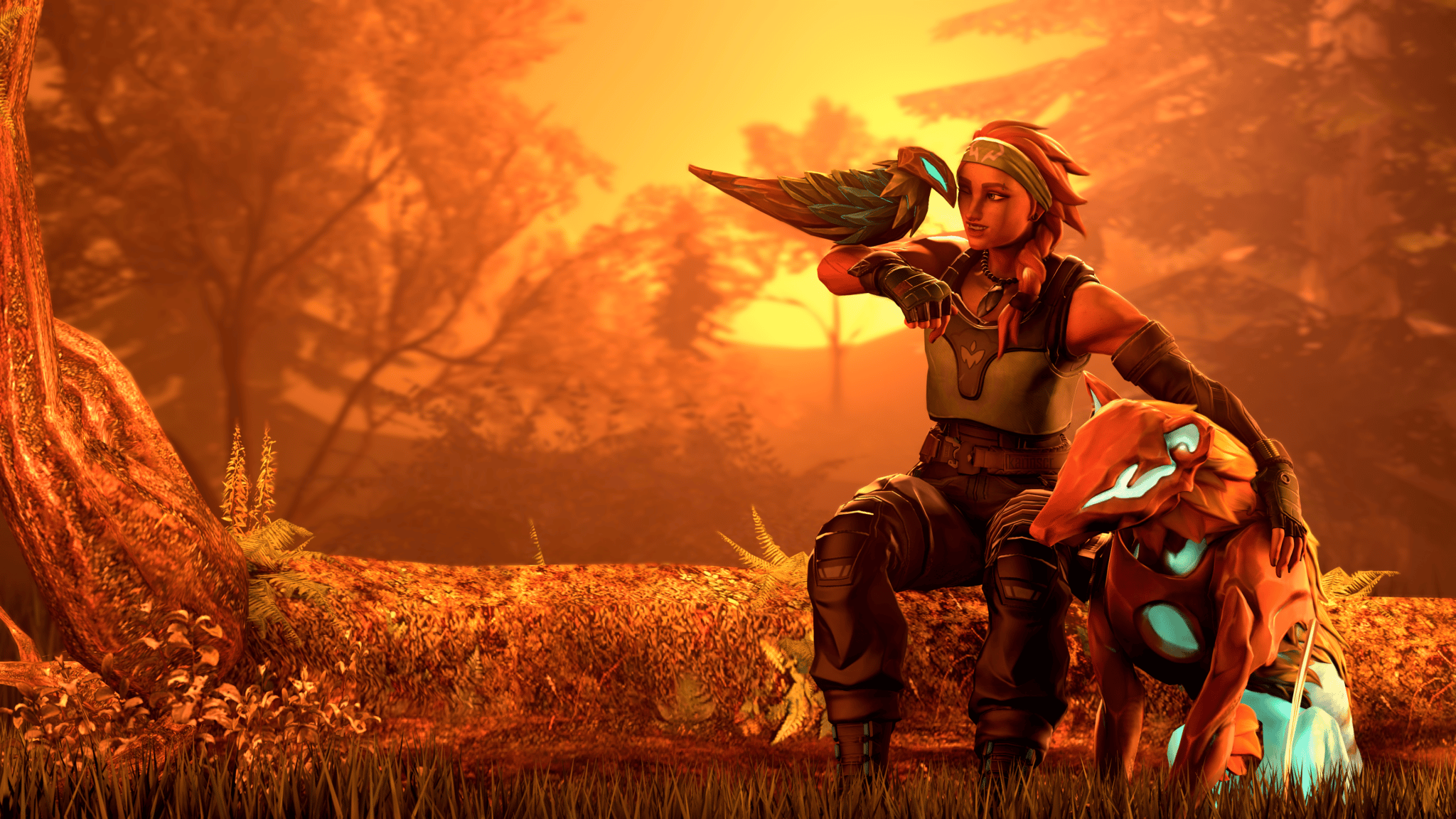 A quite realistic image of Skye and her Tasmanian Tiger and Hawk pets sitting on a tree.
I Am the Hunter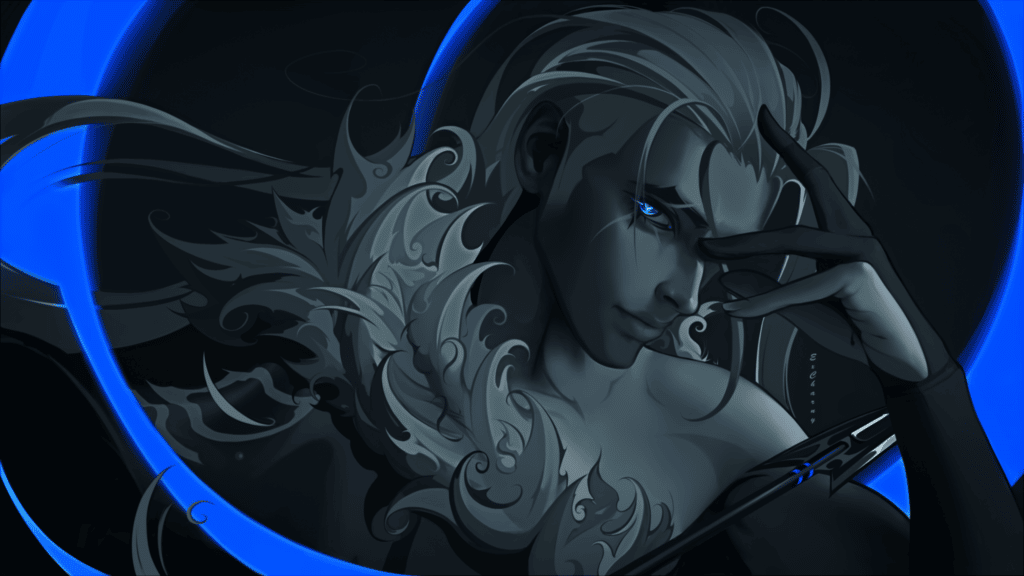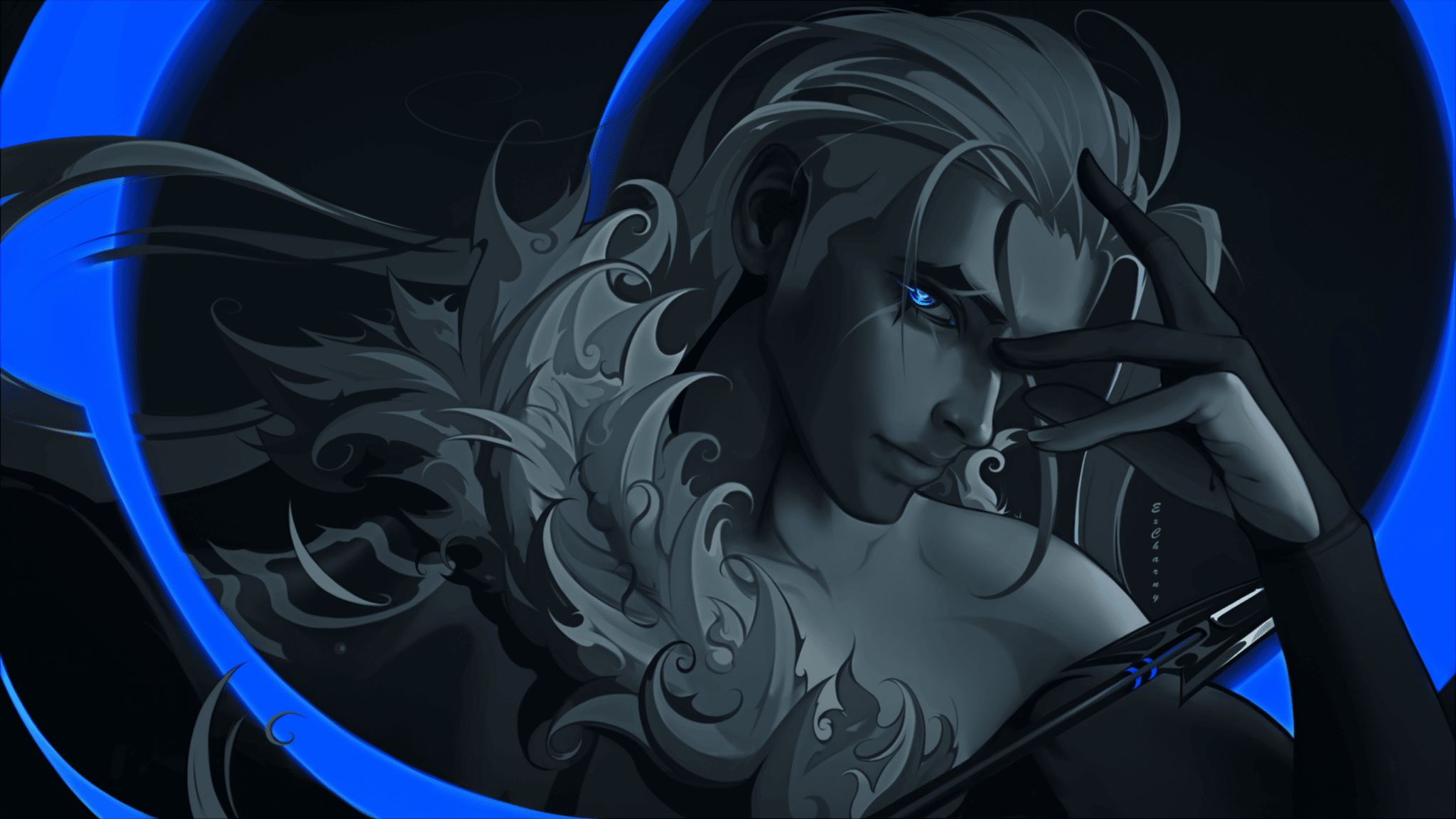 Another great Valorant wallpaper by ExCharny, this time it features Sova. It's a great dark wallpaper that's perfect for low-light setups.
Neon Hunter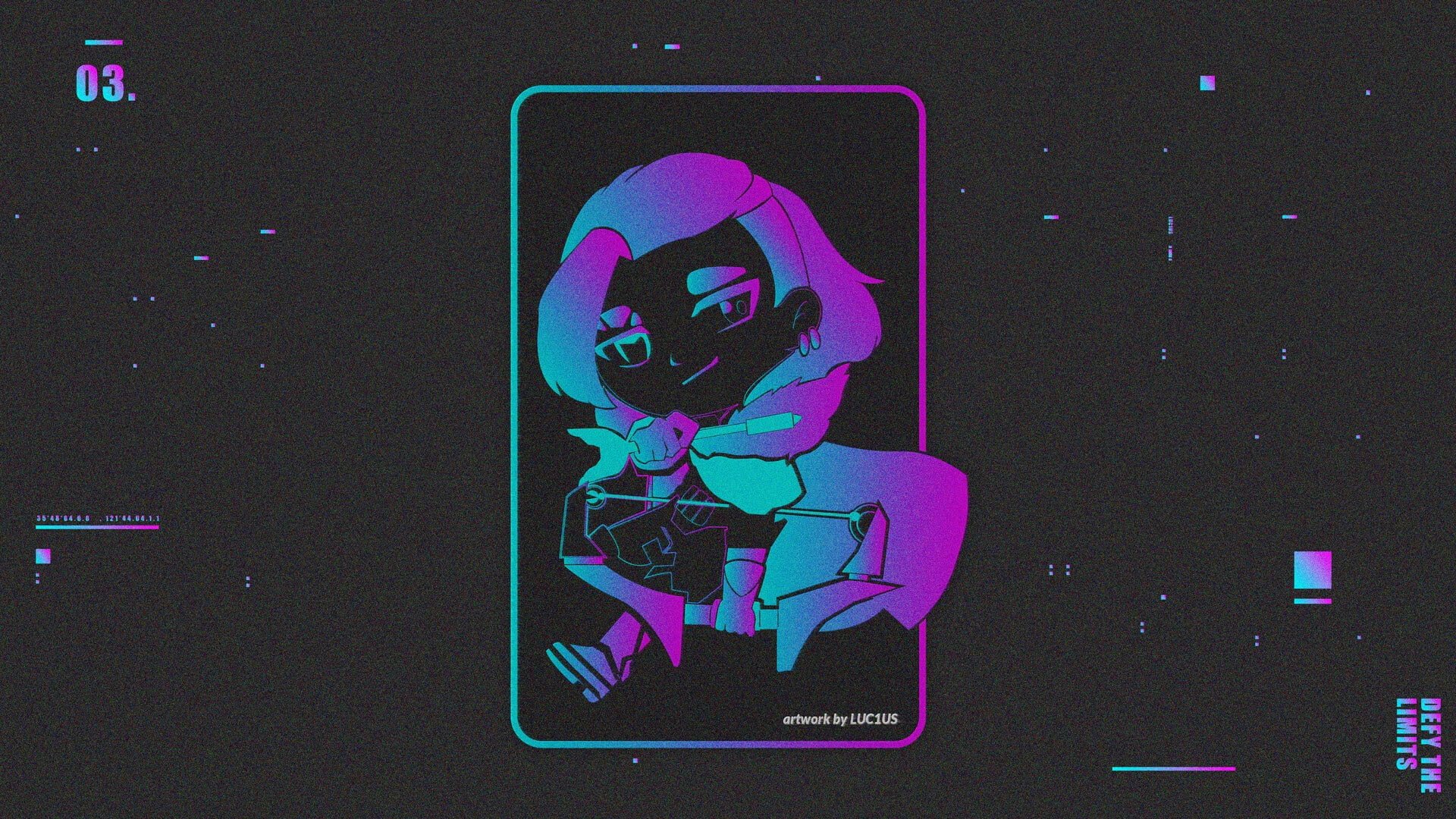 An awesome neon-filled Valorant wallpaper featuring the Hunter himself, Sova.
Don't Get In My Way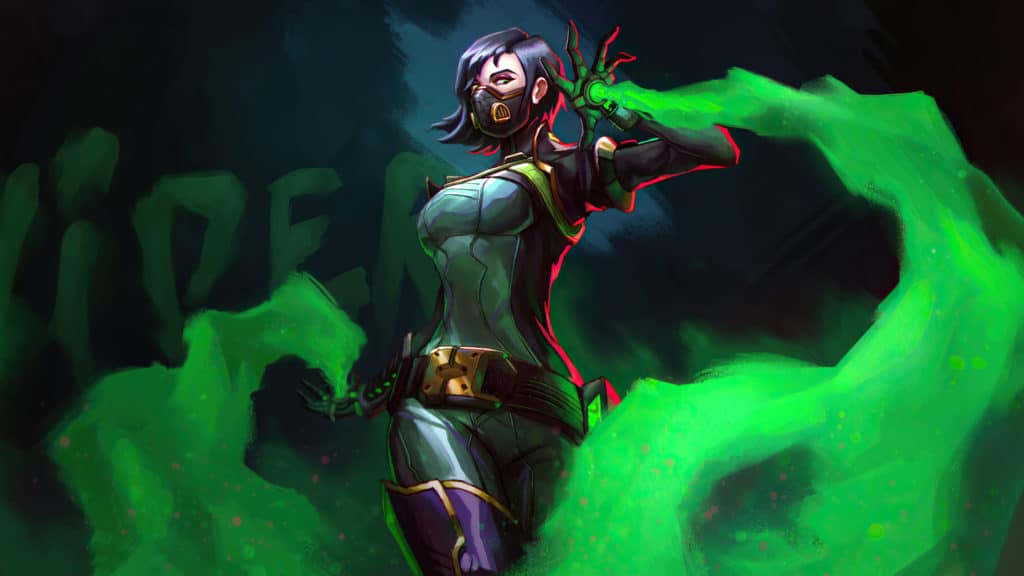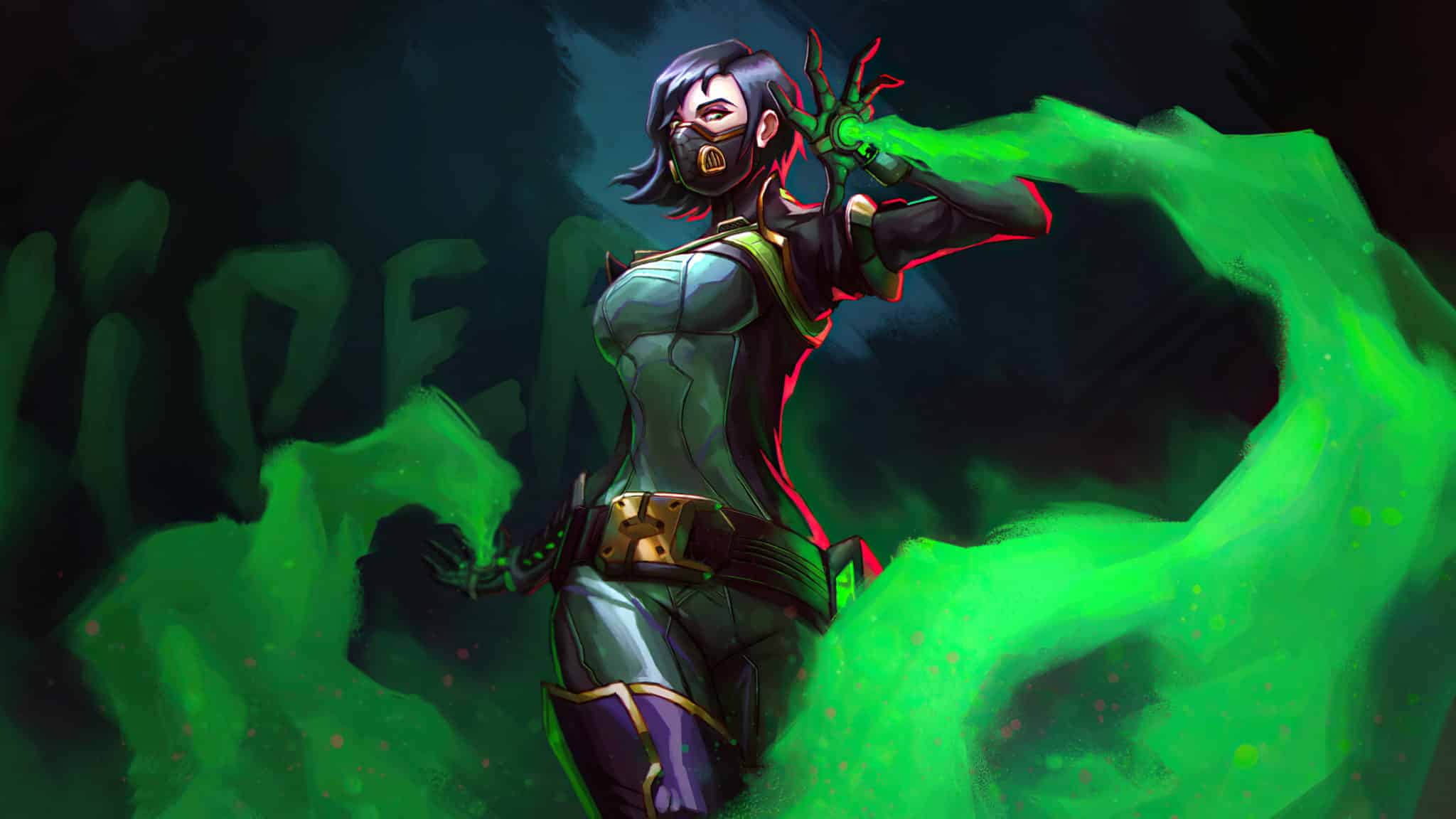 Viper is in the middle of using her Viper's Pit ability (Ultimate.) It's a great Valorant wallpaper that mixes both dark and light colors.
Mask On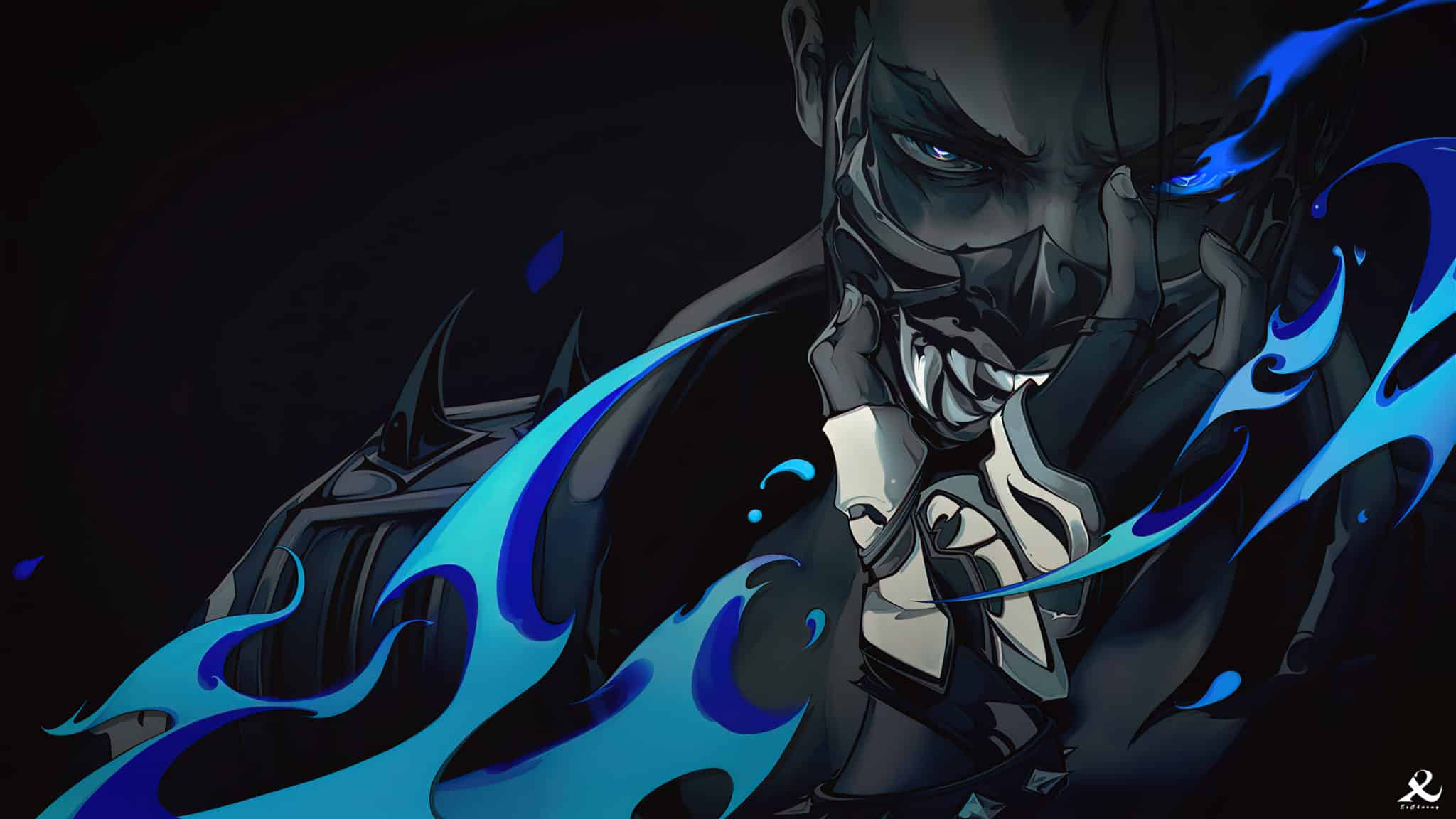 This is ExCharny's take on Yoru. We featured multiple Valorant wallpapers created by ExCharny, and all of them are really awesome, including this one.
Time to Jump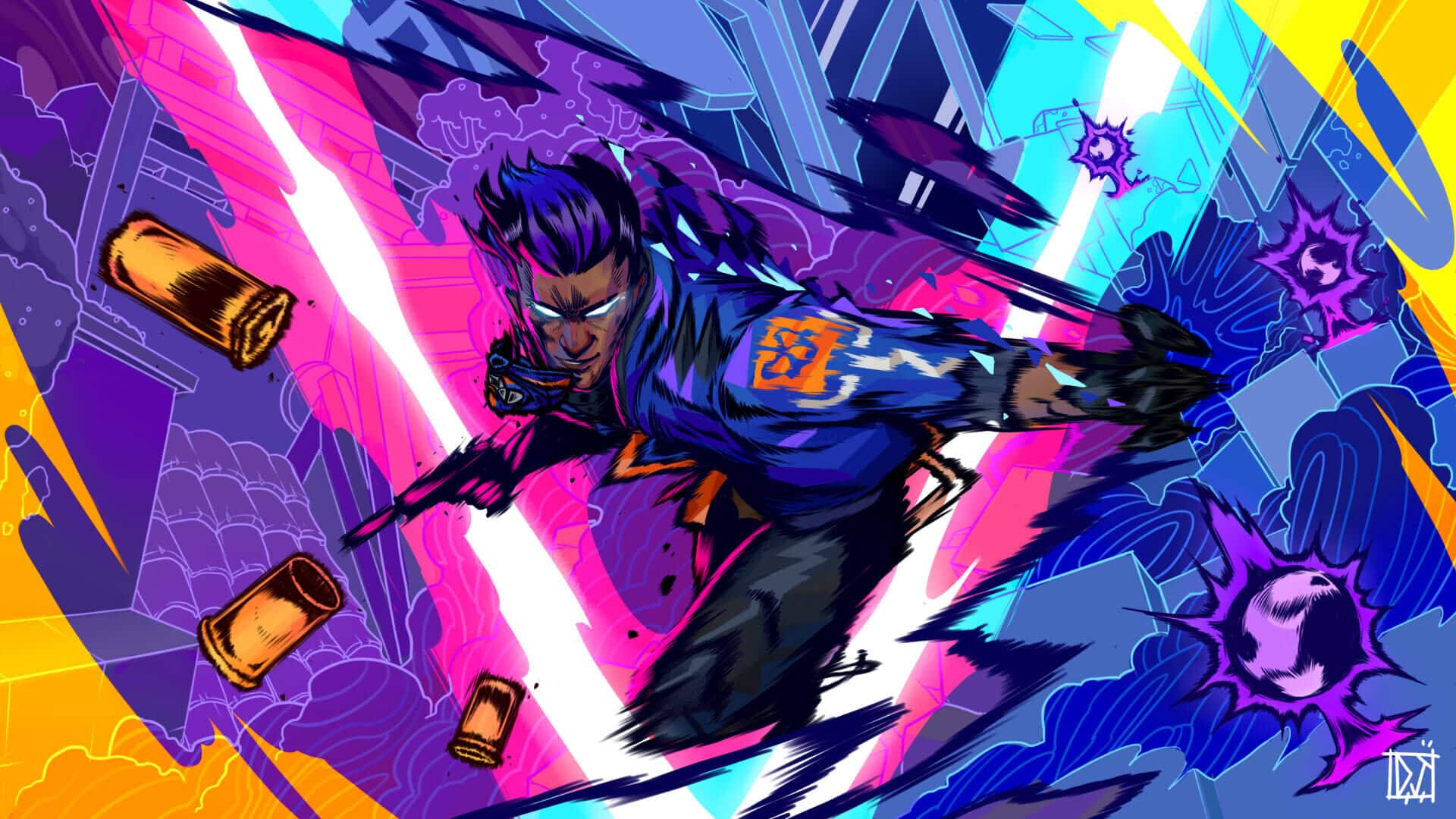 This lovely color-filled wallpaper features Yoru's Gatecrash (teleport) ability, a Ghost, and some bullet shells. It's one of the best Valorant wallpapers to use if you like Yoru and bright colors.
Valorant Vice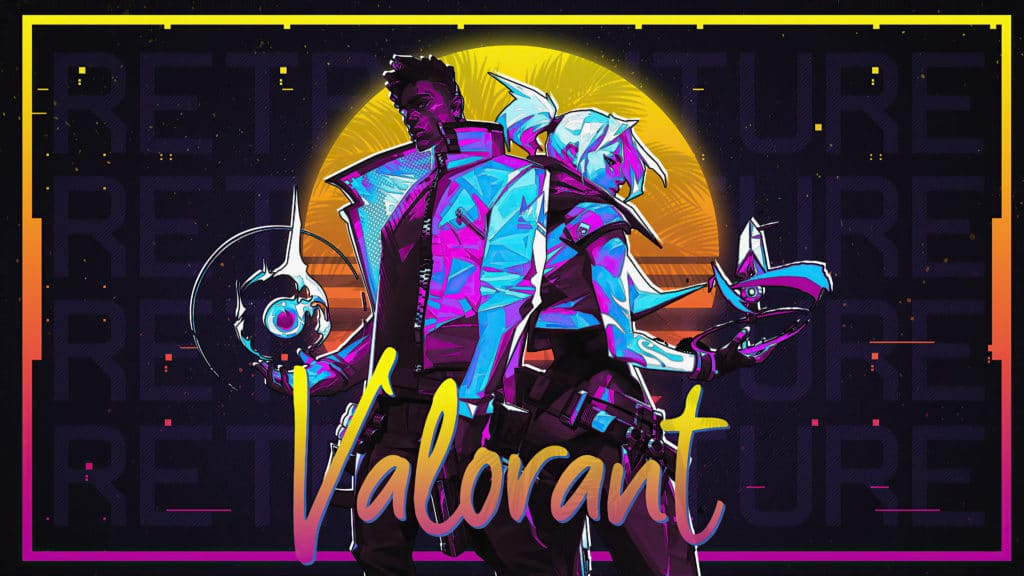 A Valorant wallpaper with a Miami Vice kinda-feel featuring Phoenix and Jett.
These next set of wallpapers are just simple ones that feature the Valorant logo, scenes in the game, maps, and other similar art. These are high-quality images and are perfect for your wallpaper whether you use one of the best Valorant laptops or a desktop.
Making My Way Through Split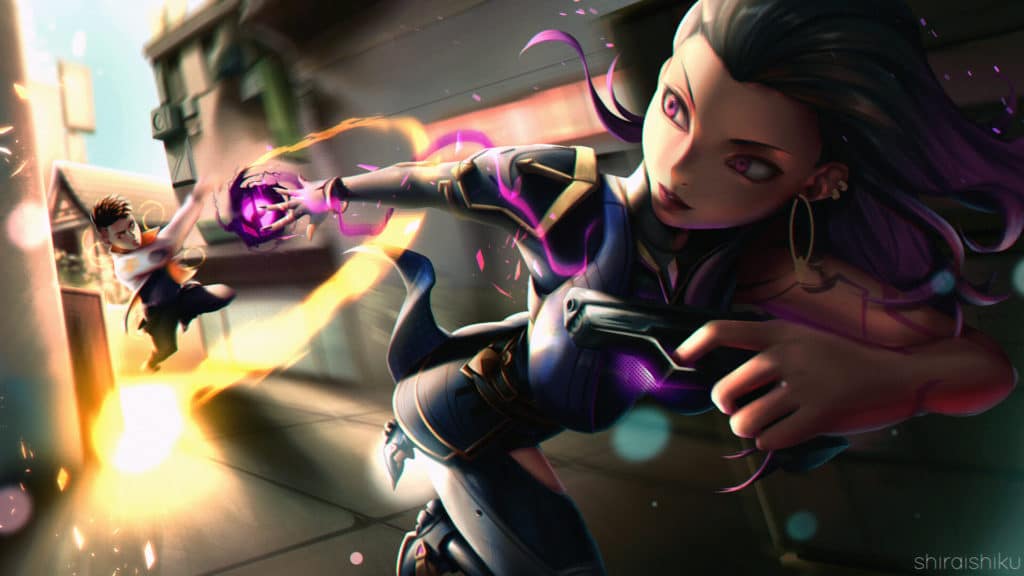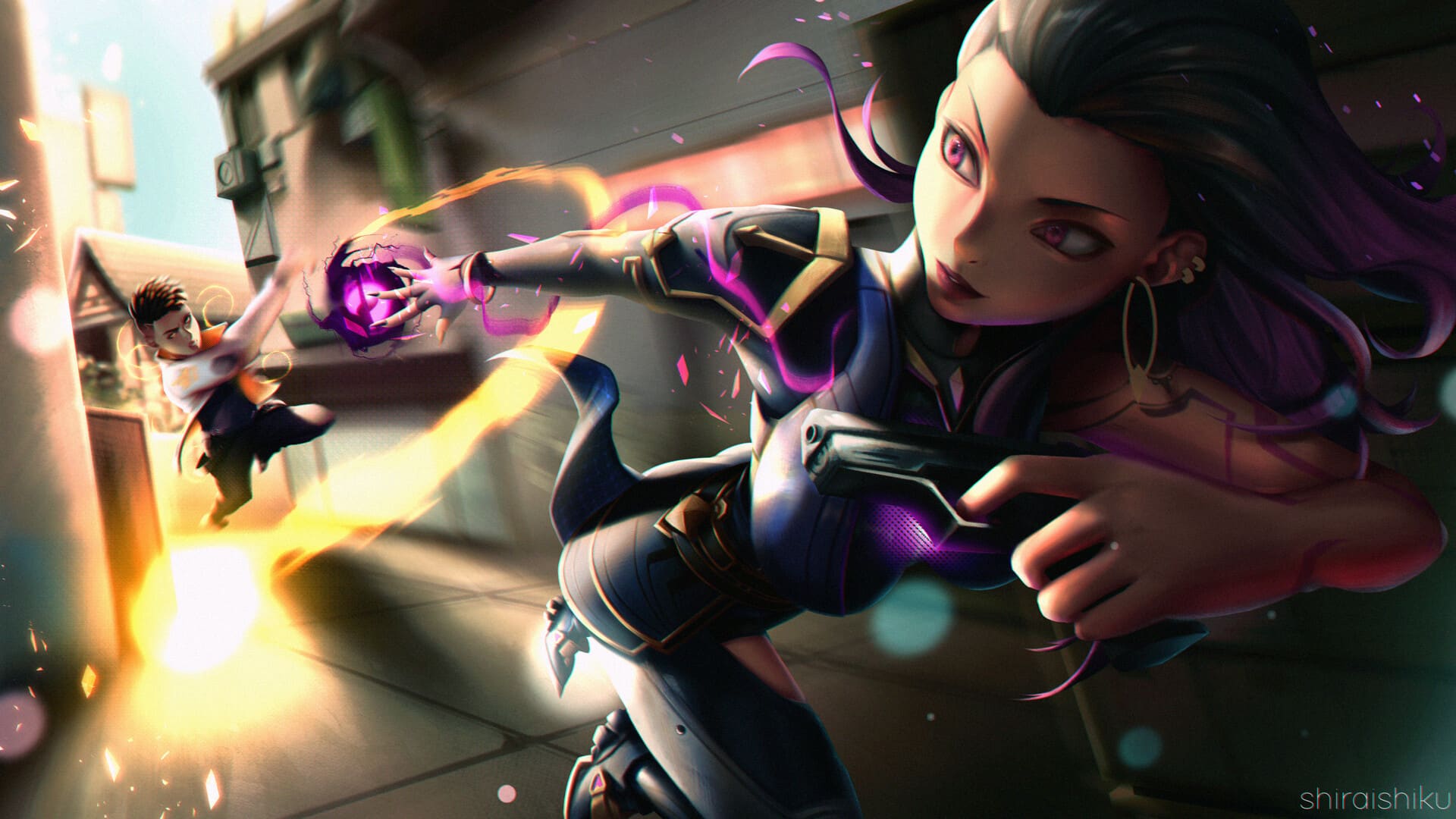 A cool interaction where Phoenix uses his Blaze ability while chasing Reyna, who uses her Leer ability in return.
Valorant Ranked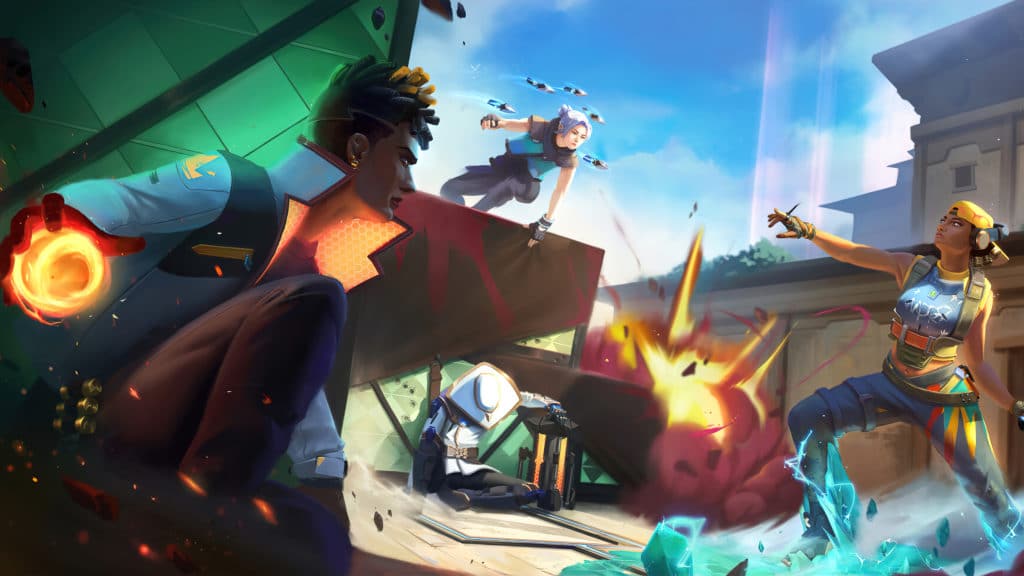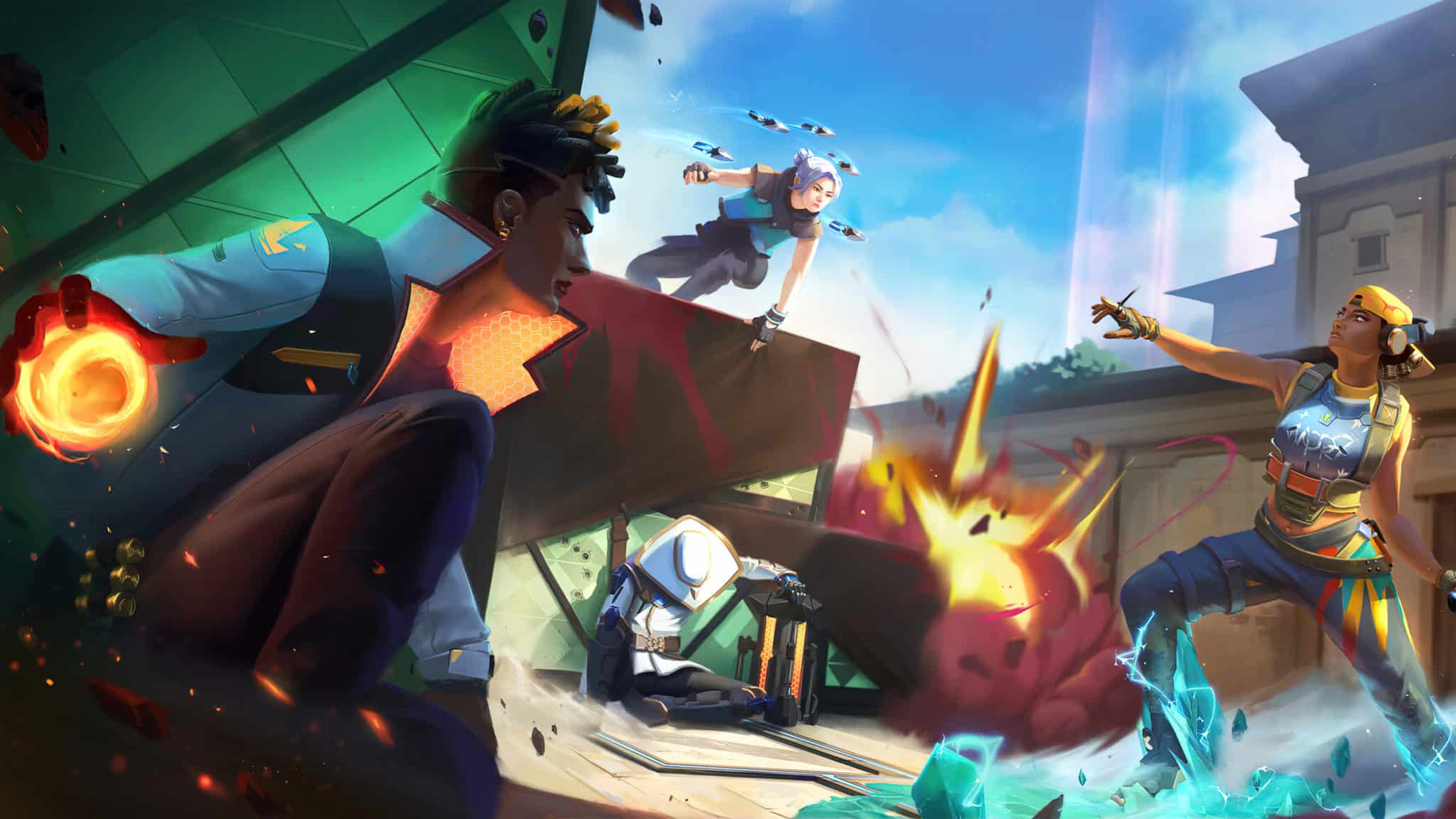 I feel like this wallpaper captures the chaos and fun that comes with playing a competitive ranked game. It's an amazing wallpaper with a lot of things happening in it.
Valorant Coin to the Moon!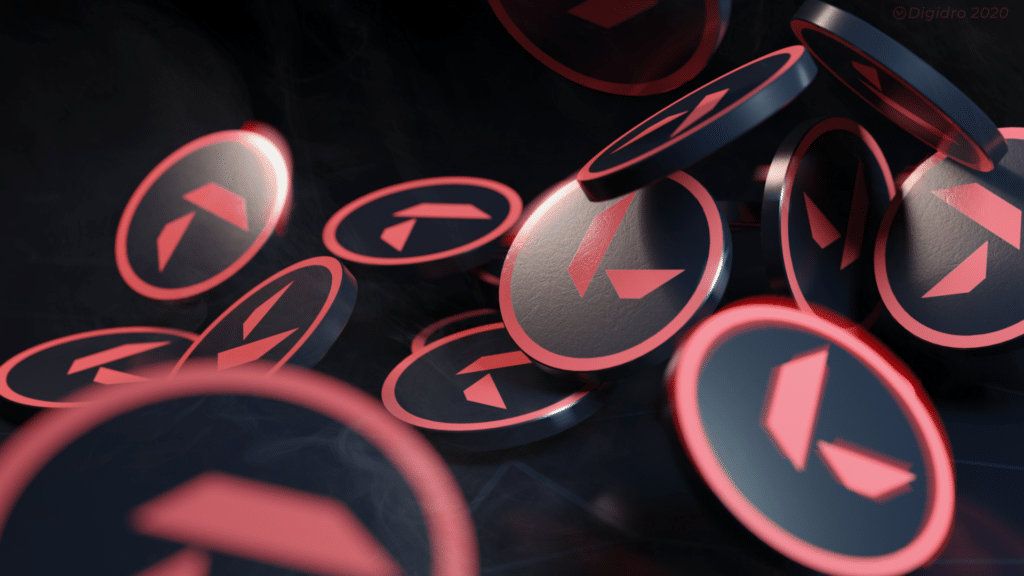 Next, we have some Valorant coins. Whether it's a nod to crypto coins or the in-game Valorant currency, you decide. But you can't argue that it's definitely a cool-looking wallpaper.
No One Walks Away!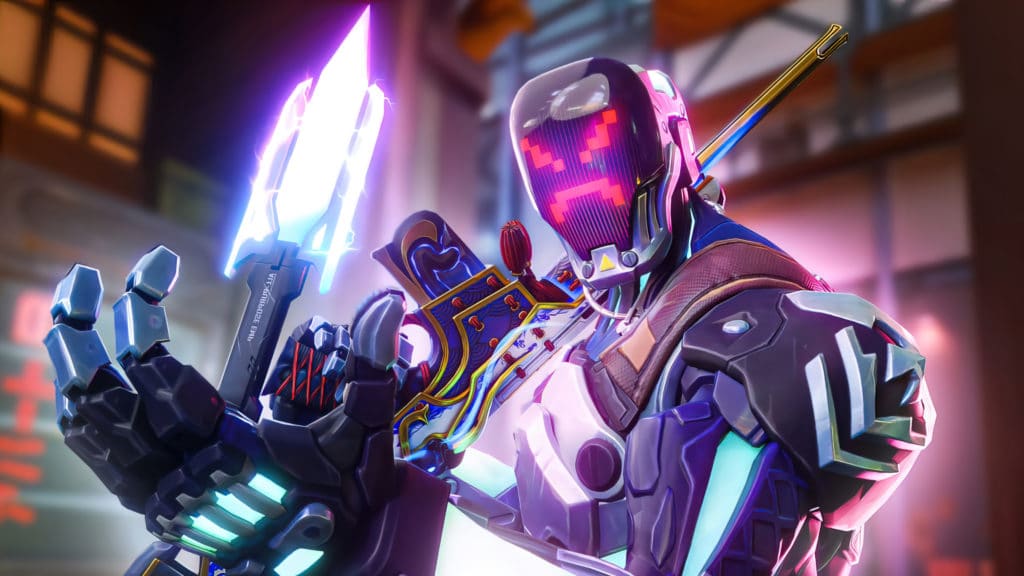 A mad KAY/O using his Zero/Point ability while carrying a white variant of the Oni Phantom. It's one of the best Valorant wallpapers for KAY/O mains and also features the ramen area of Split in the background.
Let Me Take A Selfie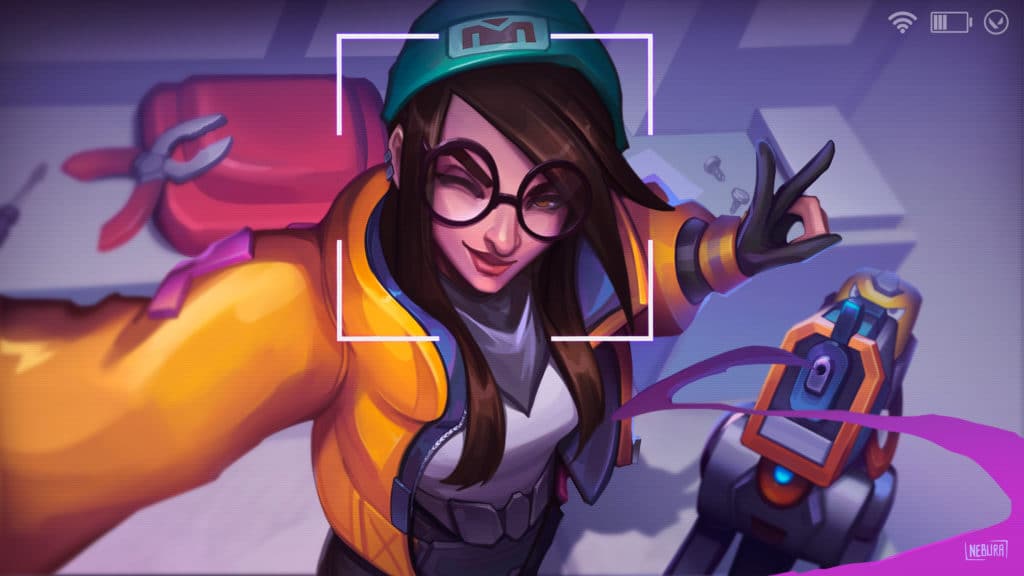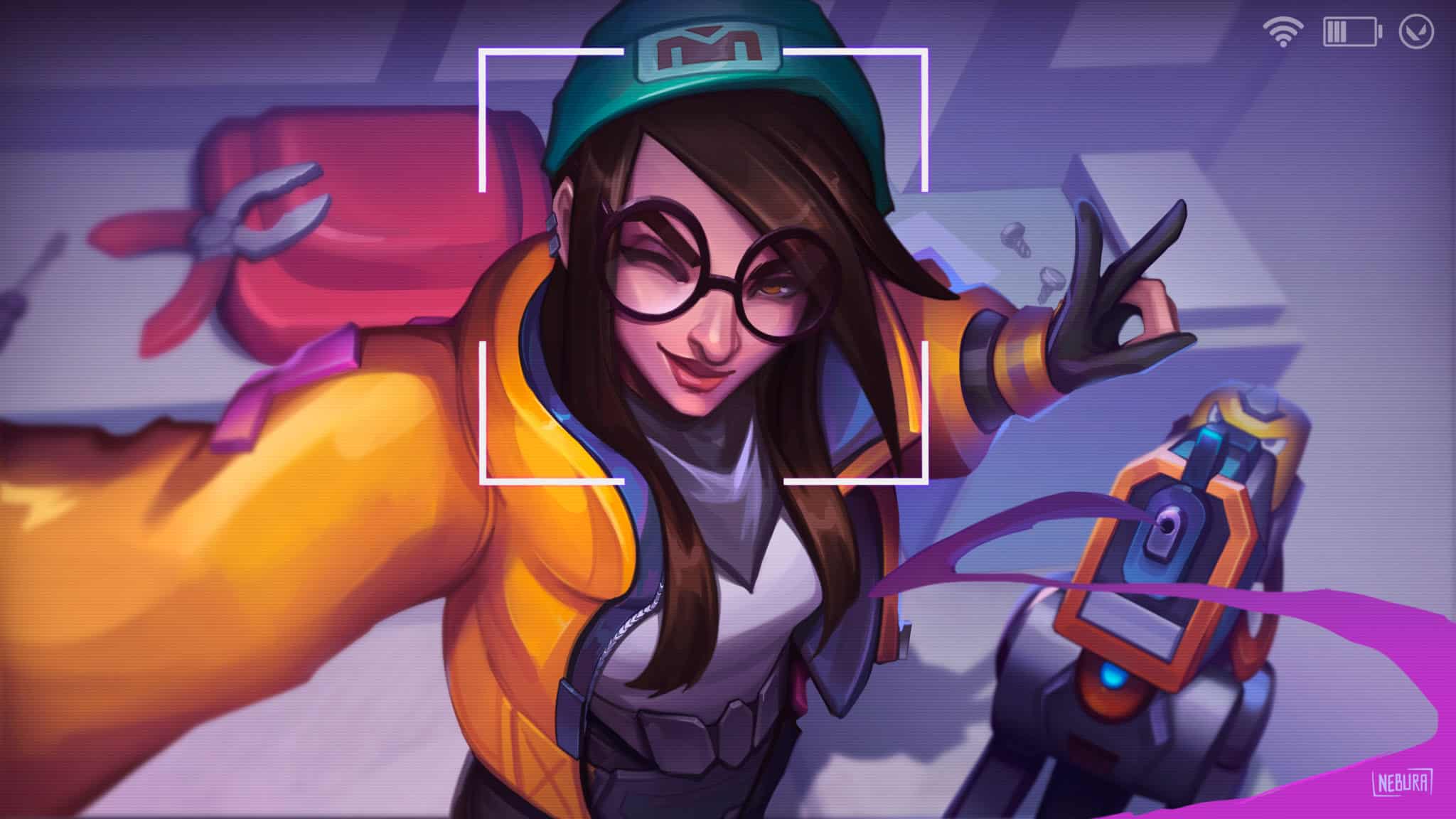 Next, we have Killjoy taking a selfie wallpaper with her always reliable turret.
Watch Them Run
A photo of Omen carrying a Reaver Knife and a Guardian.
See You Later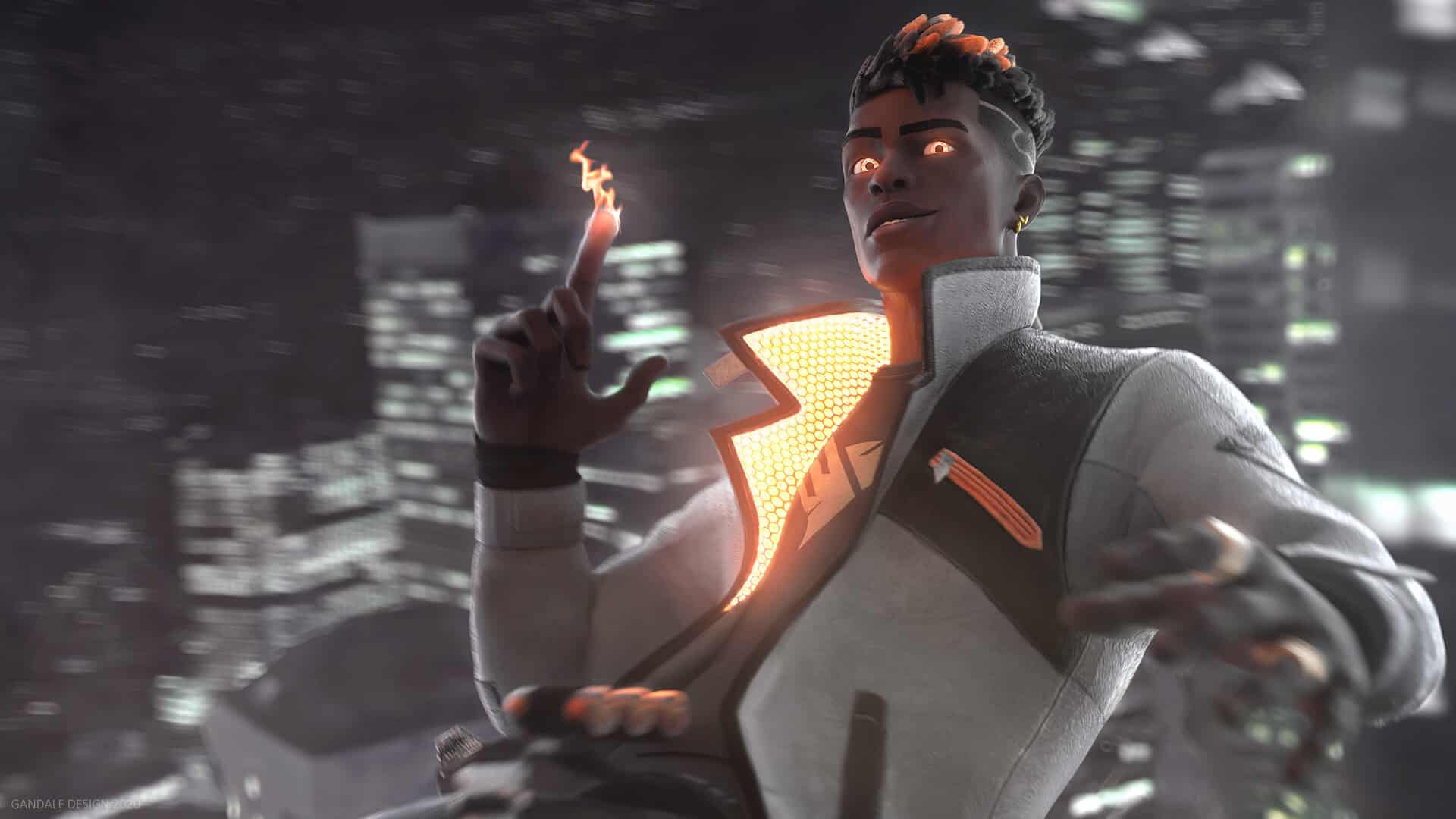 Just Phoenix casually jumping from a building. Nothing to worry about.
They Will Cower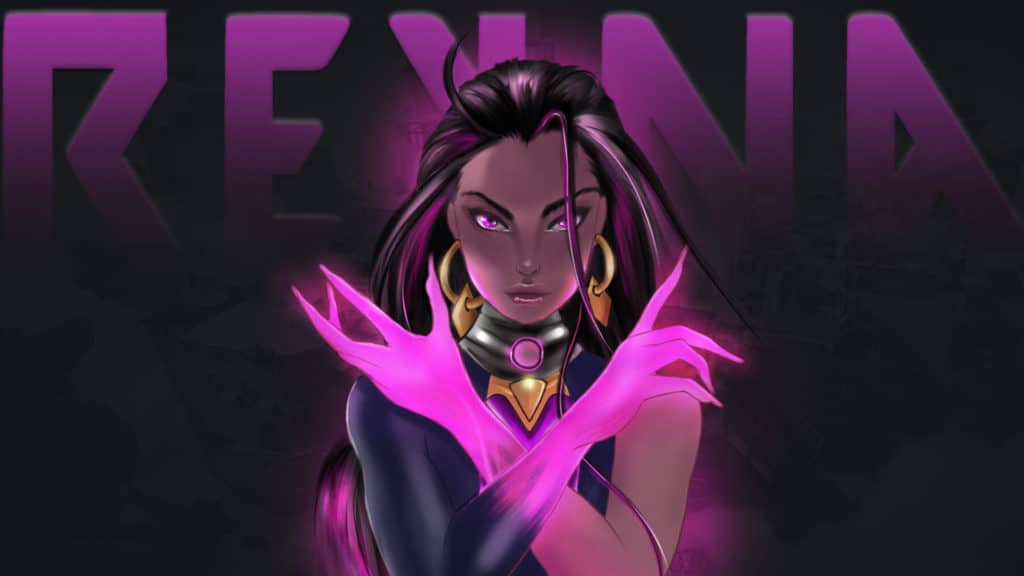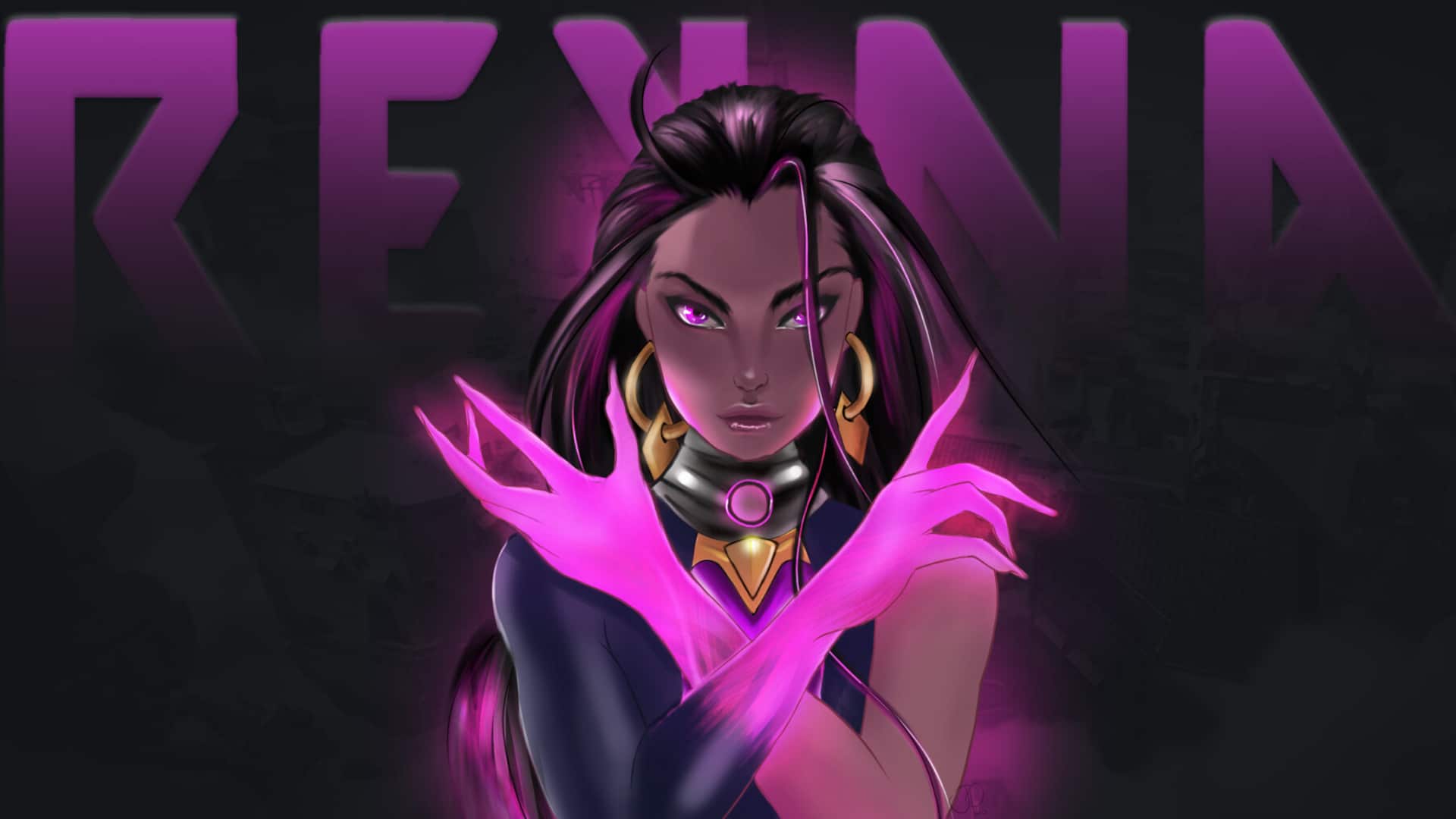 This Valorant wallpaper features Reyna in the middle of using her Empress (Ultimate Ability.)
Haven Original Concept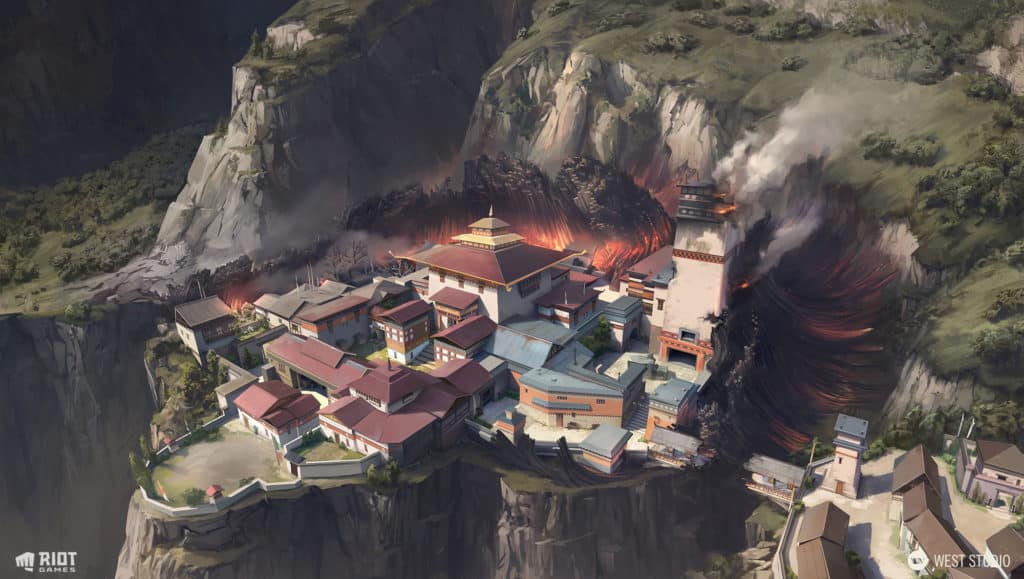 Now, this is simply the original concept art for Haven. It's a beautiful top view of Haven that captures the story behind the map.
Neon Polygons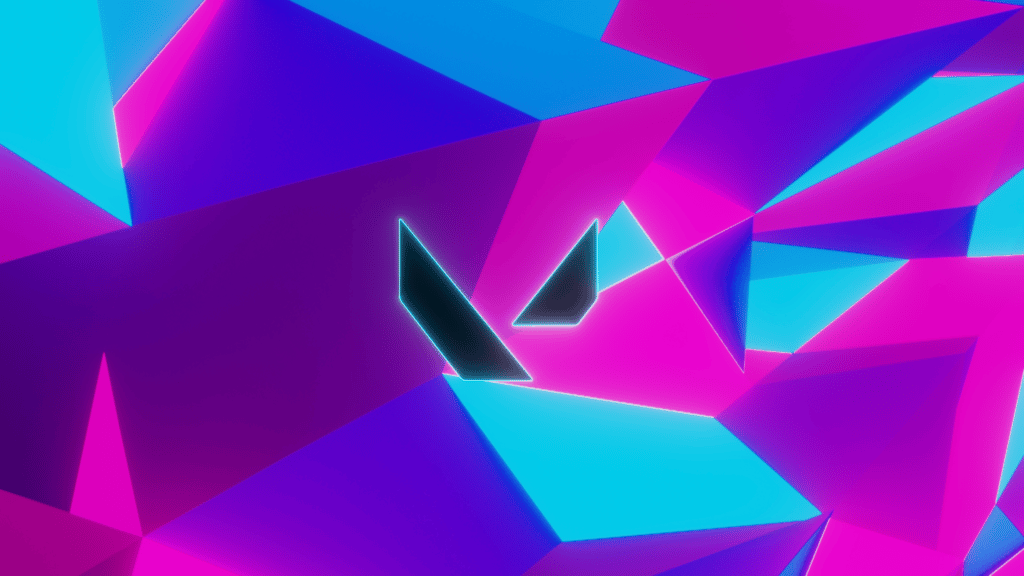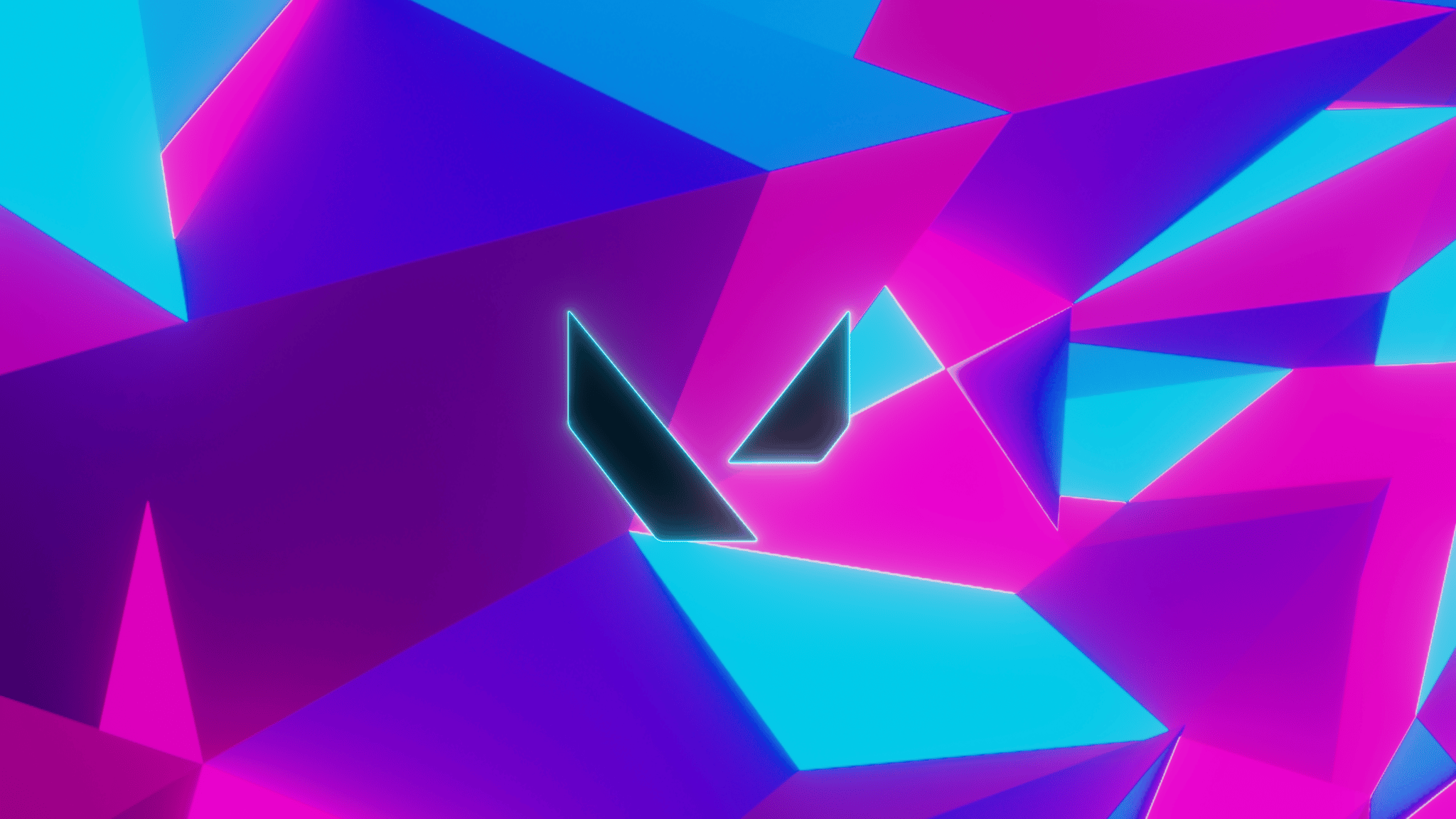 This is another simple yet cool-looking Valorant wallpaper. It makes use of different polygons as its background and is filled with lively and bright colors.
A Brimstone Cartoon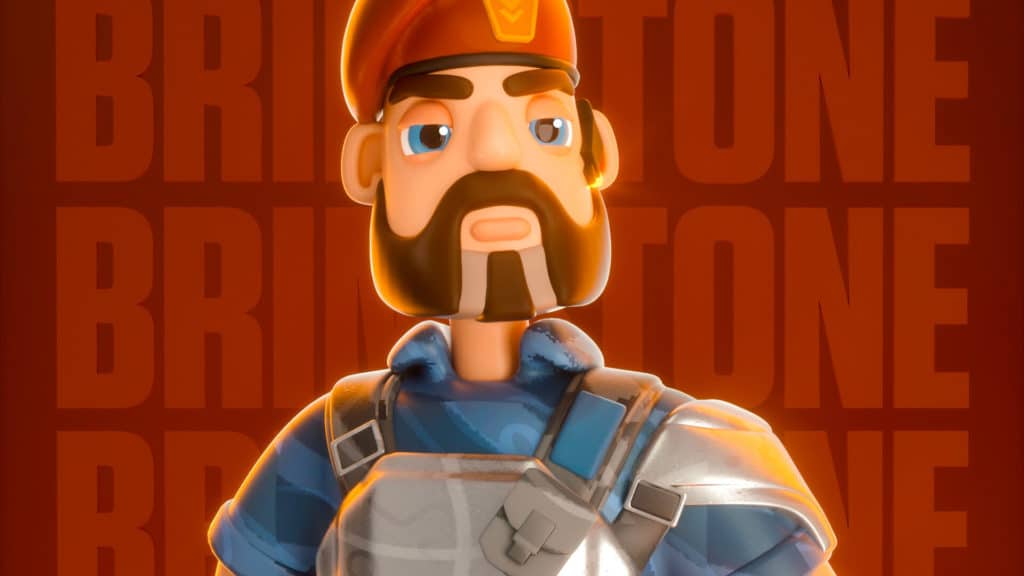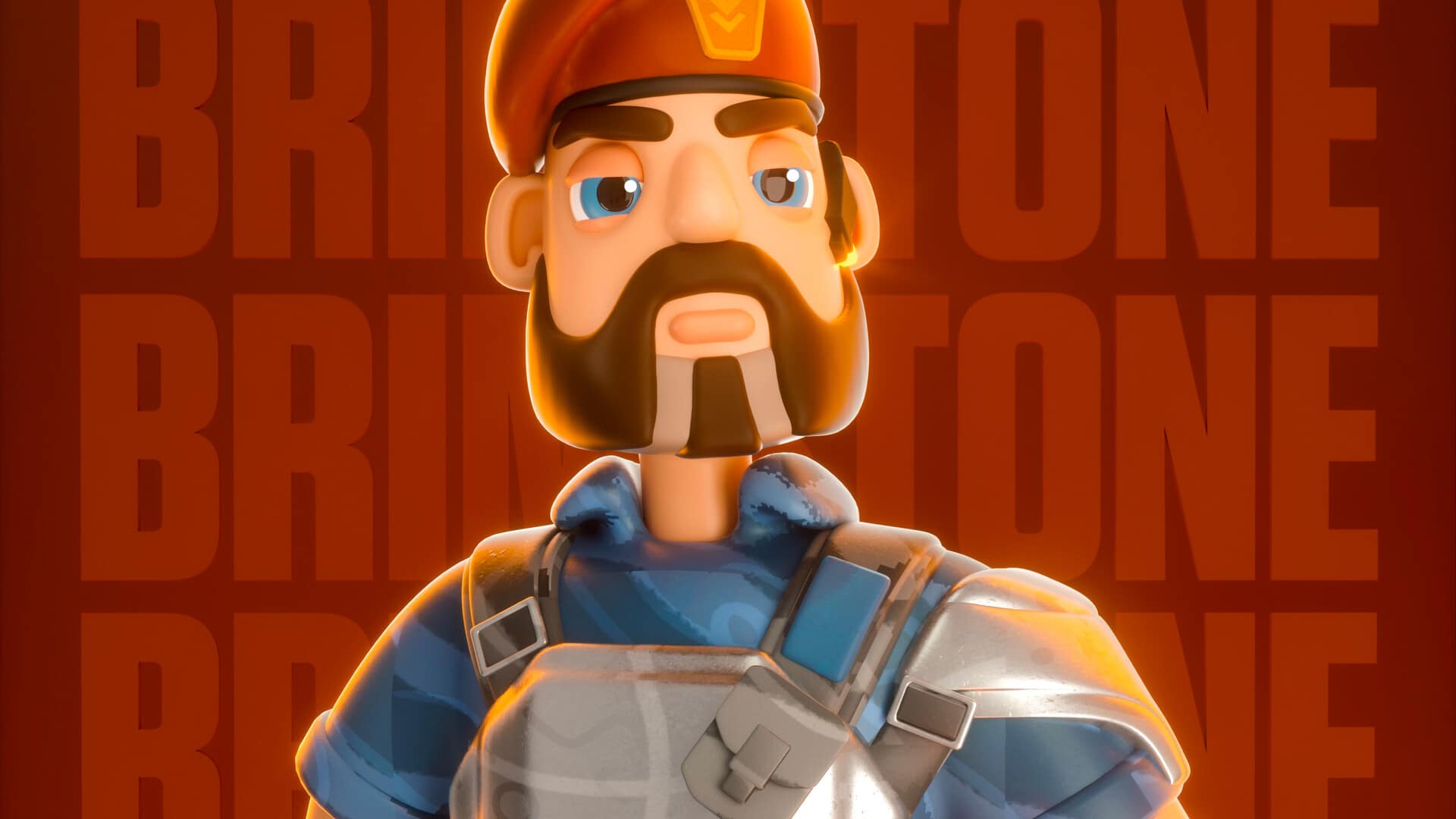 This is a more animated but still cool-looking wallpaper. It's simple, yet it still captures Brimstone's personality.
Dashing by the Walls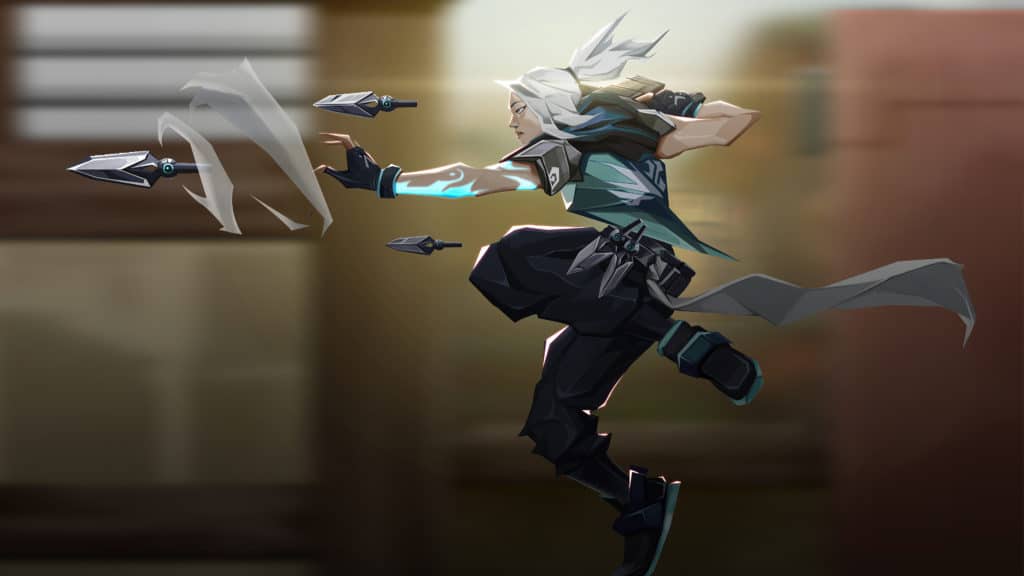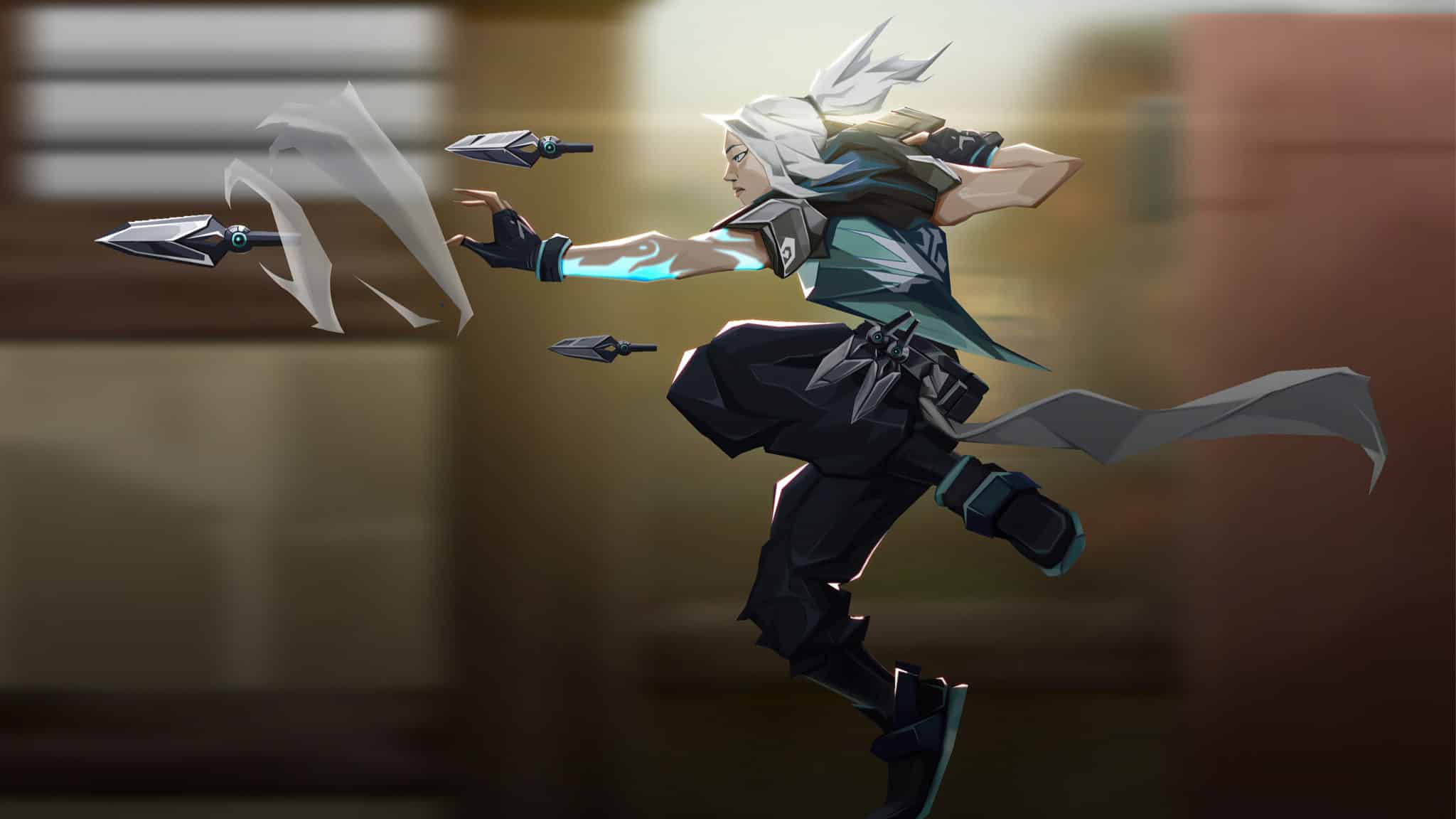 Next, we have a Jett wallpaper using her Blade Storm (Ultimate Ability) and her signature Tailwind ability.
Scatter!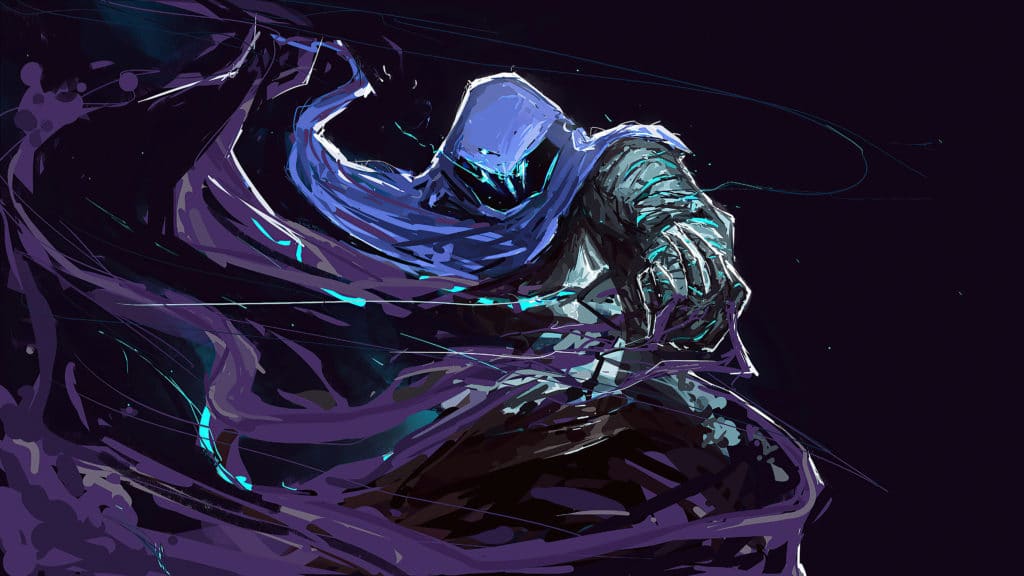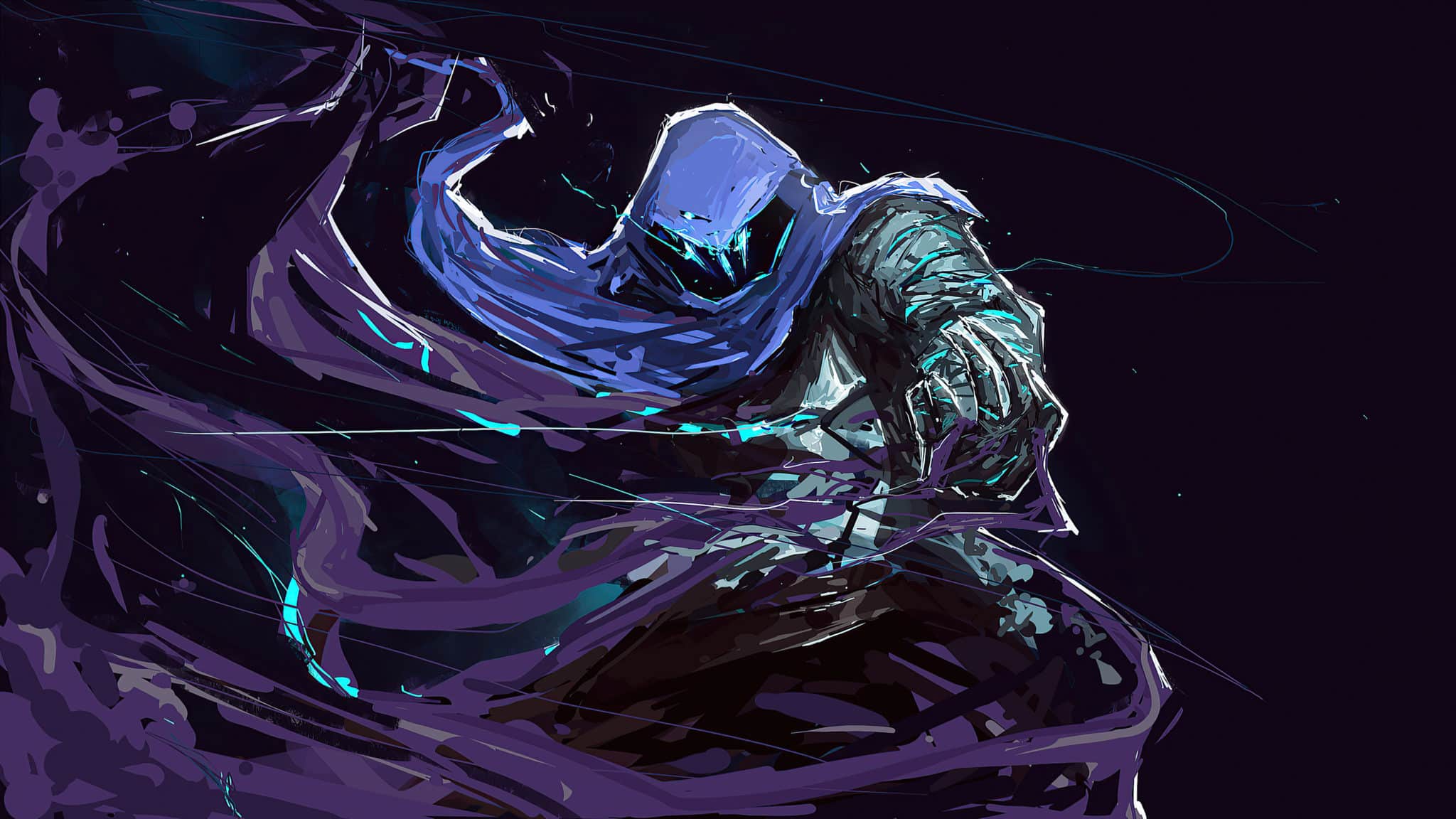 Omen covered in his signature dark purple shrouds of smoke.
Not Just A Healer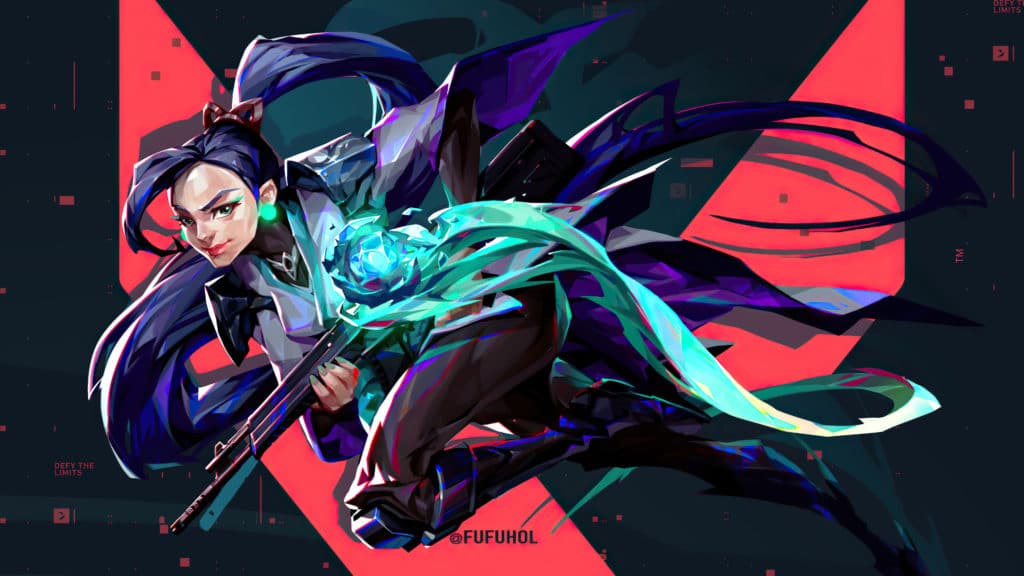 Another plain Sage wallpaper that showcases her crystal orbs and Yoru-like hair color.
Sabine, Sabine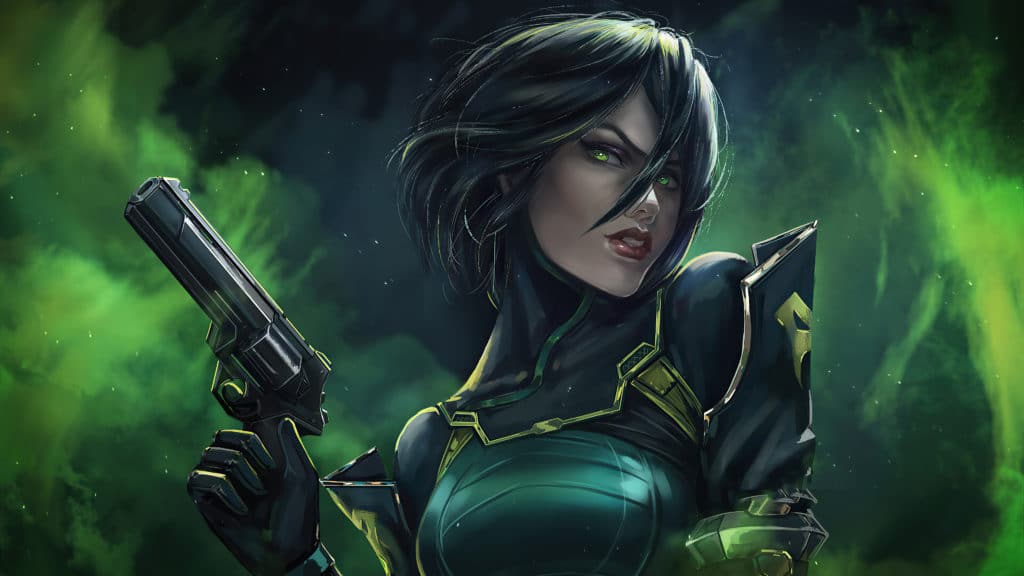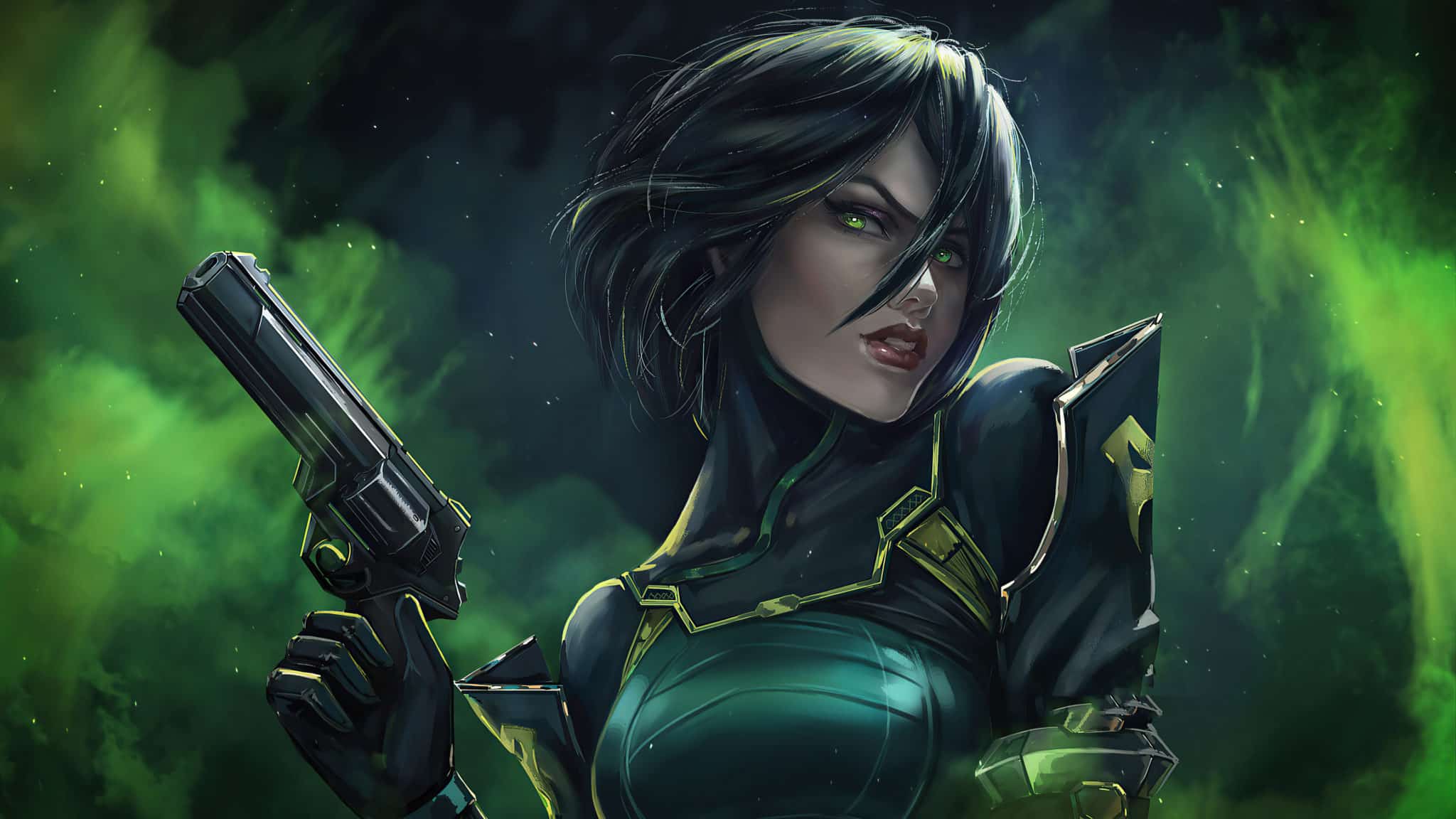 A great realistic take on Viper with a sheriff. It's a great wallpaper to choose that showcases Viper's face.
Gatecrasher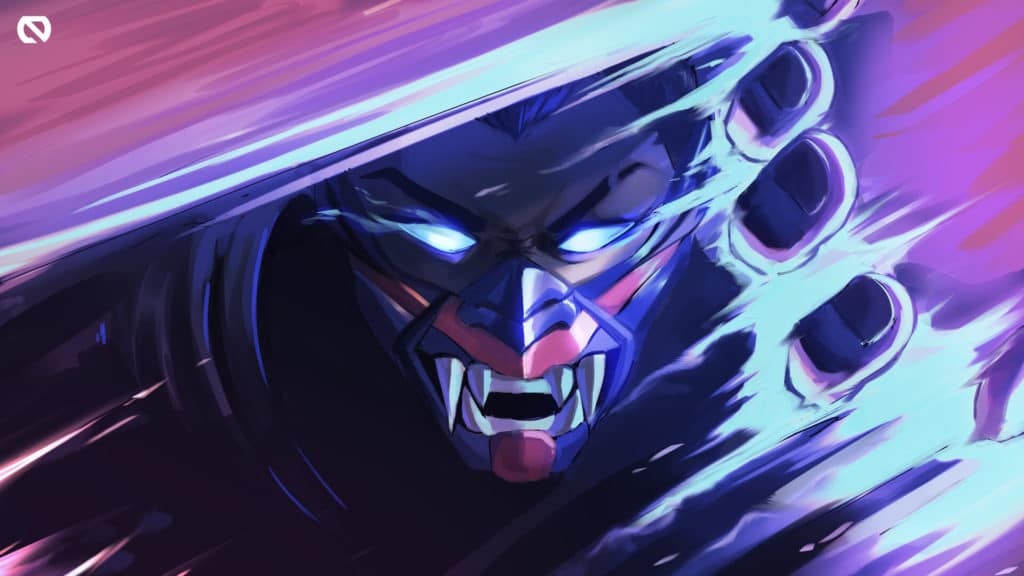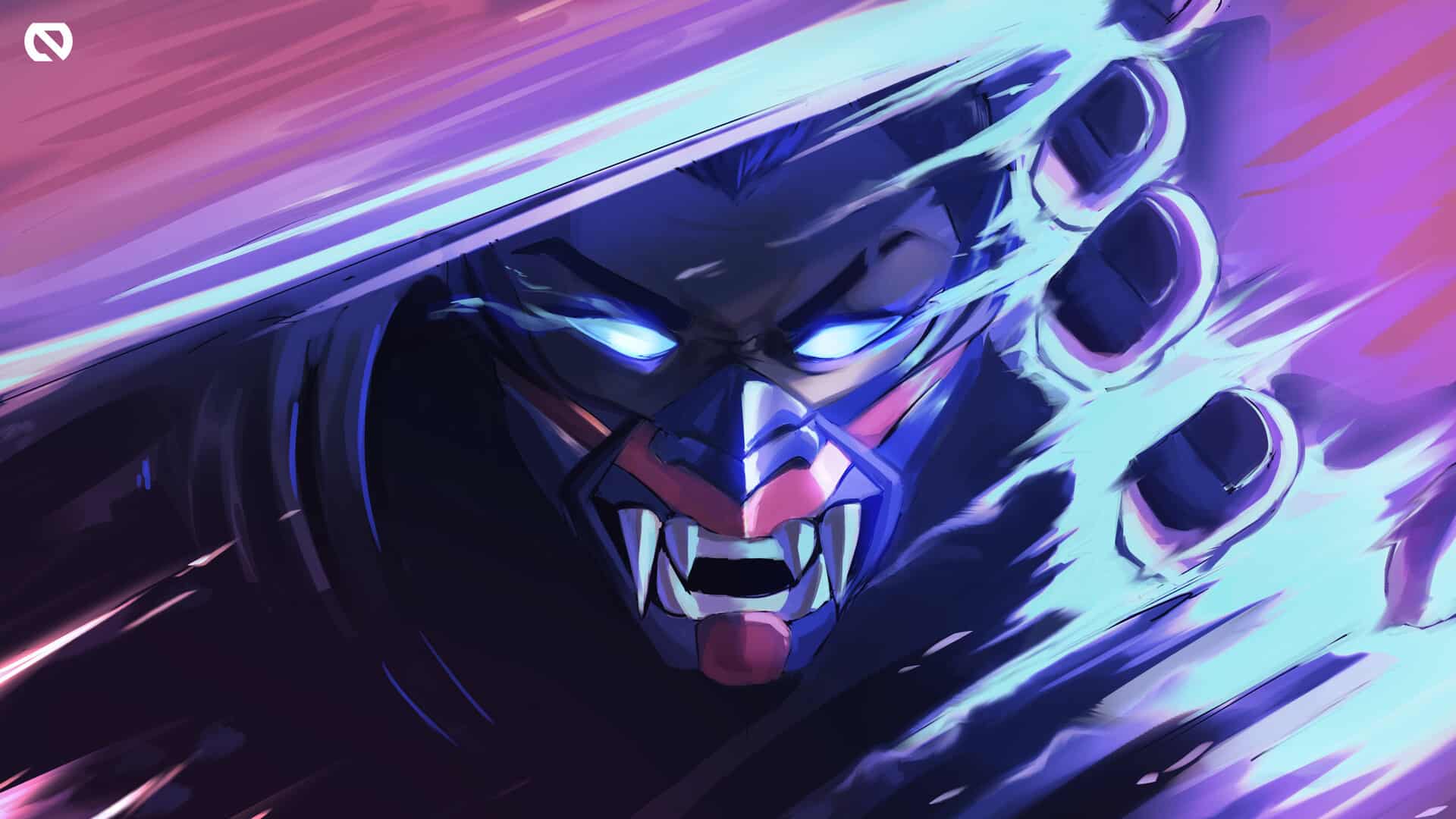 Yoru is getting out of his Dimensional Drift (Ultimate Ability.) It's an excellent Valorant wallpaper because it's not too bright and it's not too dark, it's just right.
Sova's Bow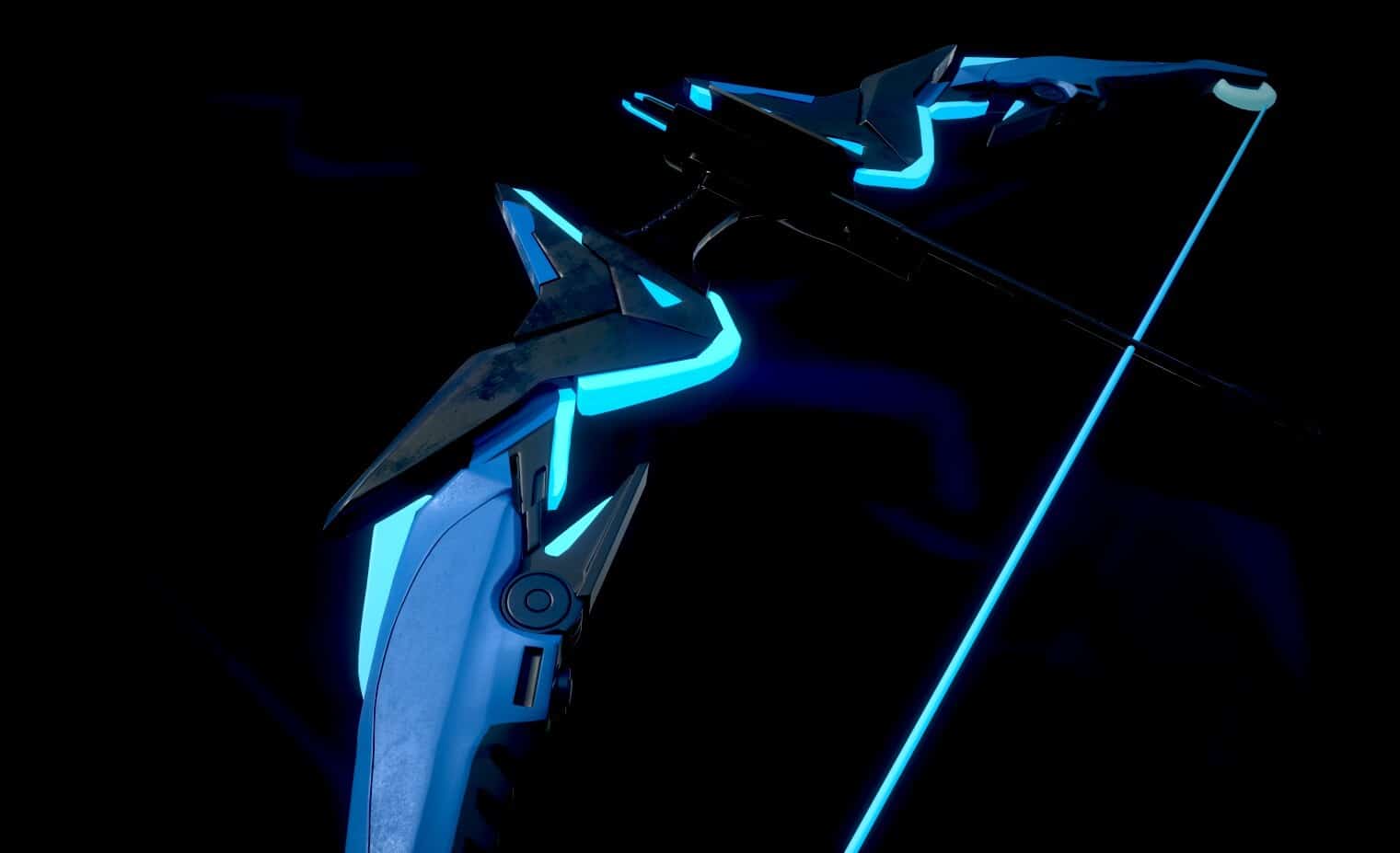 Sova's bow and arrow greatly define his identity and personality. What better Sova-inspired Valorant wallpaper to use than Sova's bow itself?
Valorant Bar Sign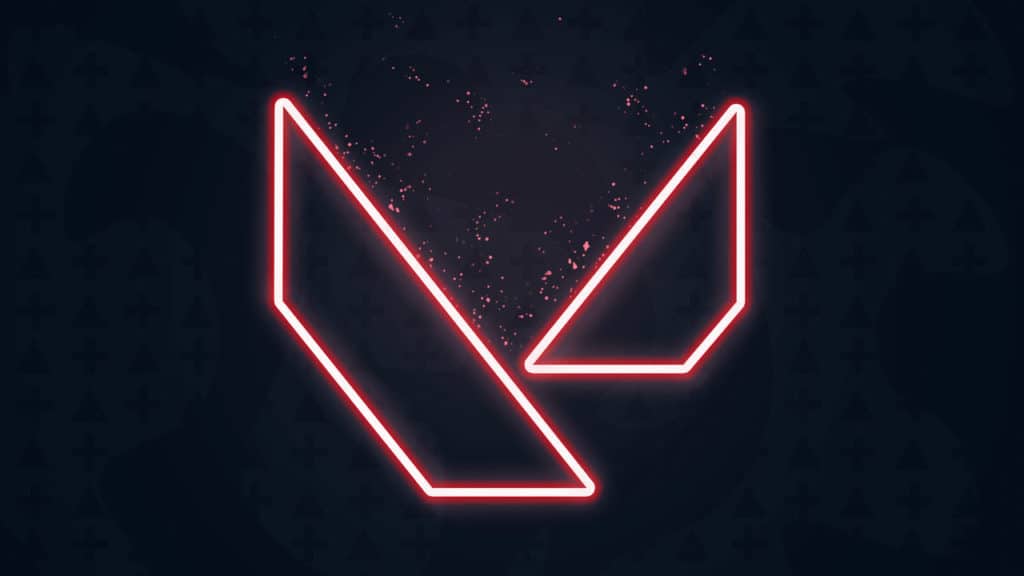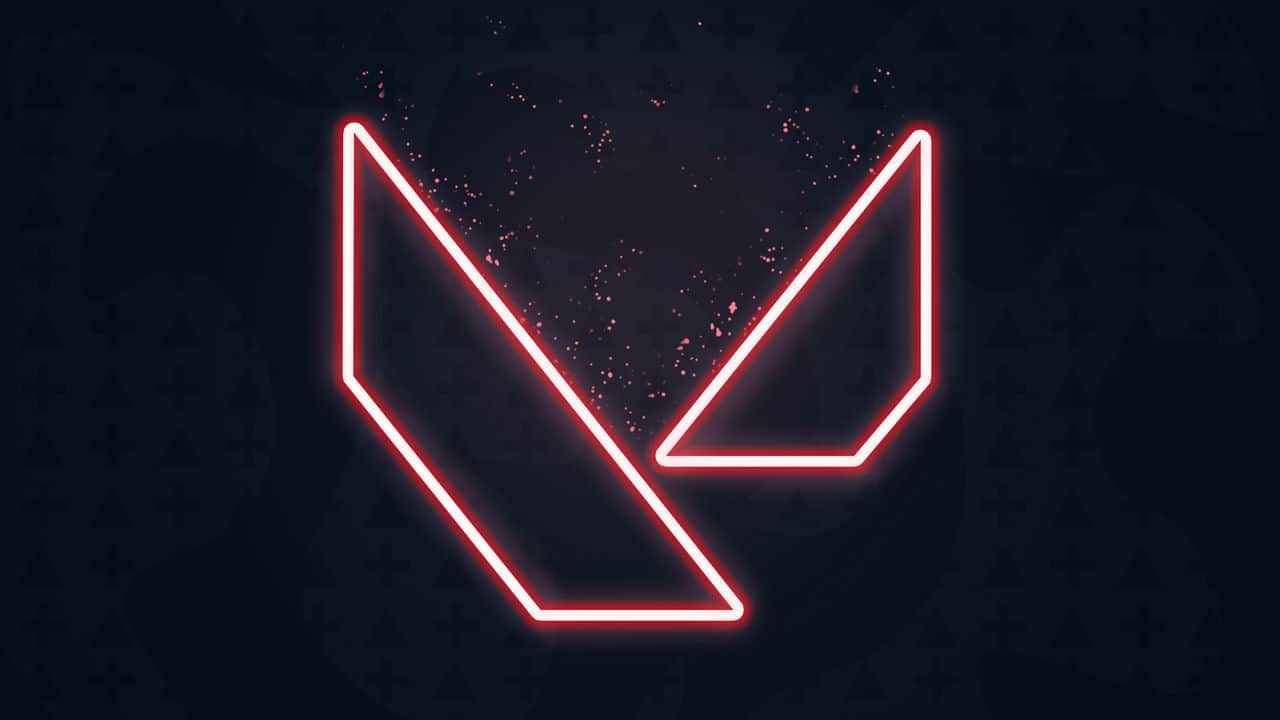 This next Valorant wallpaper also has a simple yet aesthetic design. It's a great wallpaper for minimalist Valorant players.
Simply Valorant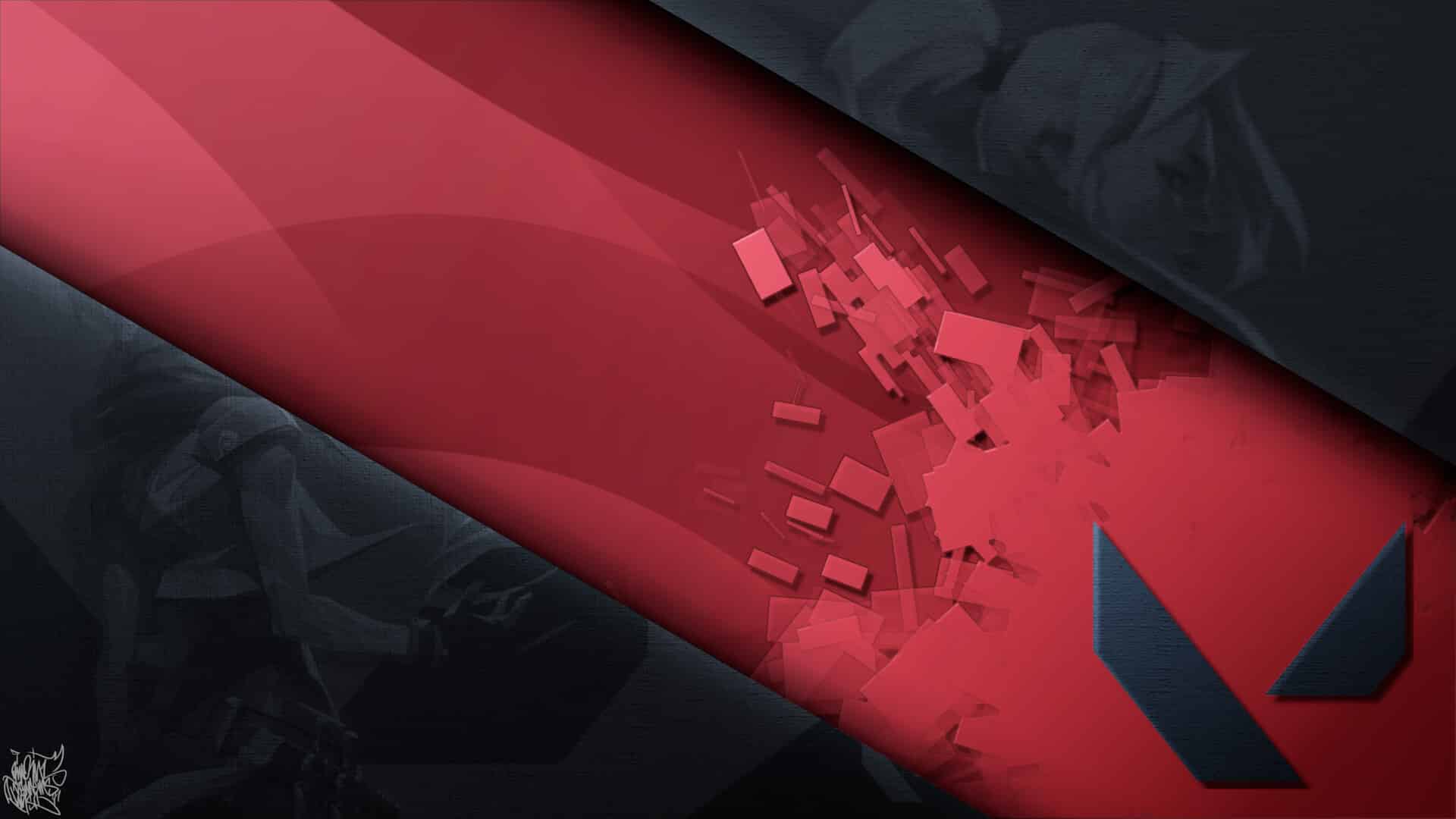 This is another simple Valorant wallpaper that also features Jett in the background. There's just a simple red division in the middle, together with the Valorant logo and a few textures.
I Saw Your Secrets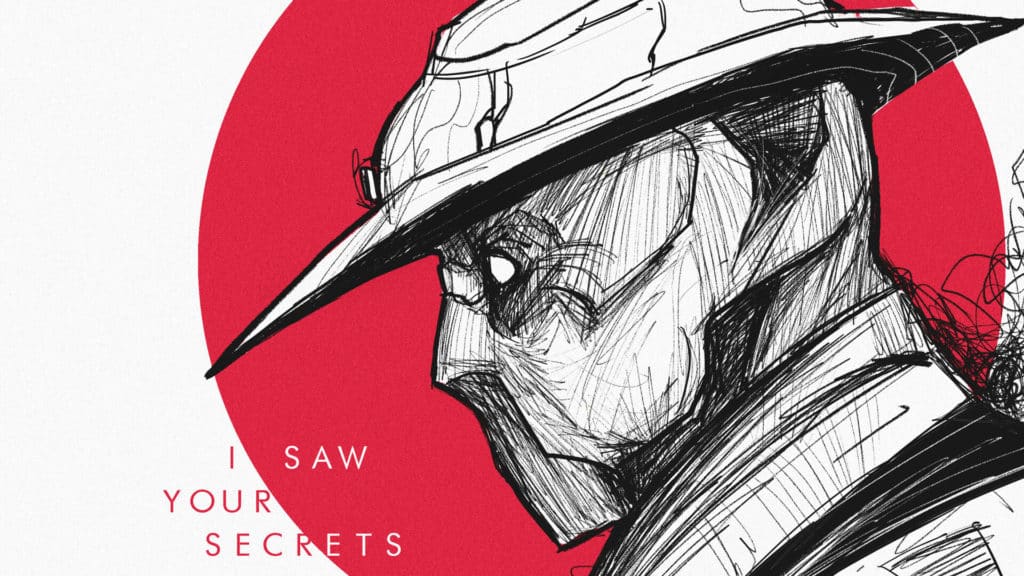 A simple Cypher wallpaper that features one of his in-game quotes.
A Skye in the Wild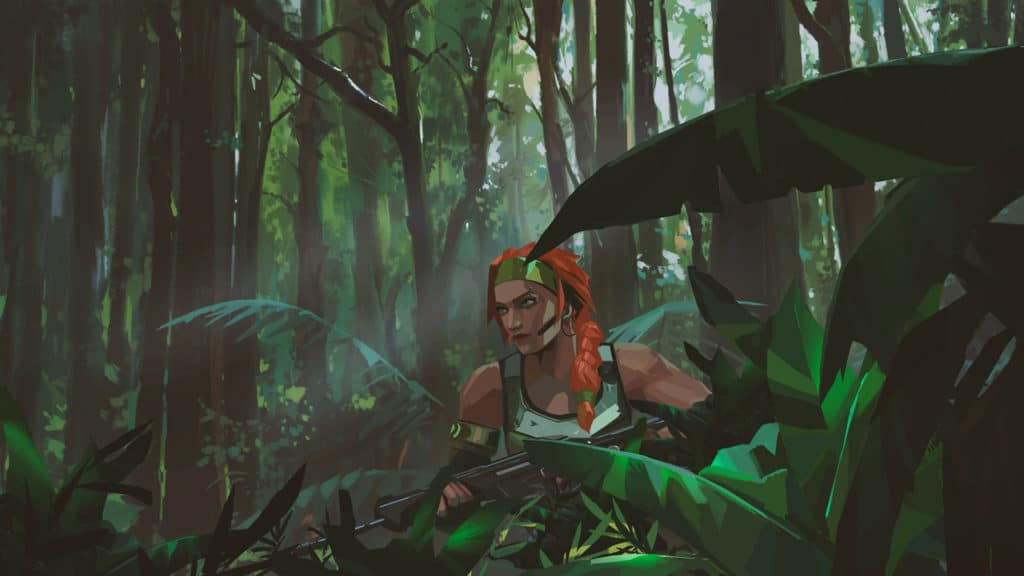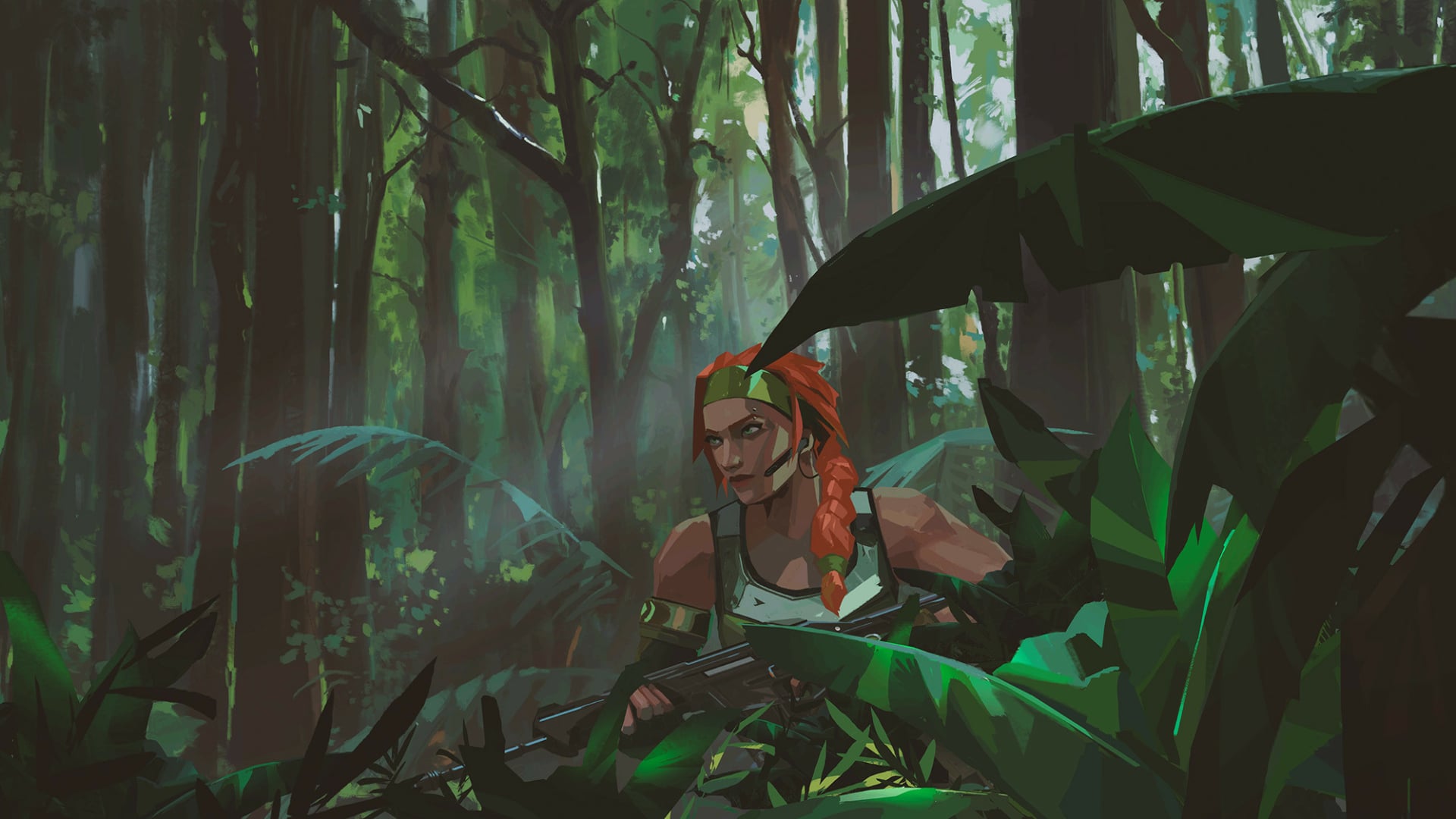 Skye exploring the jungle. If you're looking for a green Valorant wallpaper, this is a great choice.
Valorant Year 1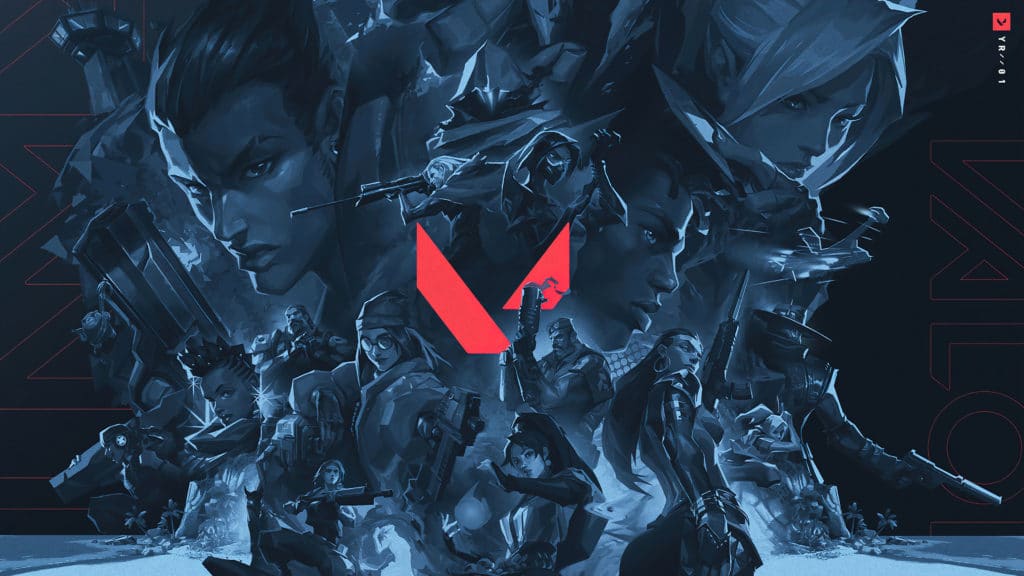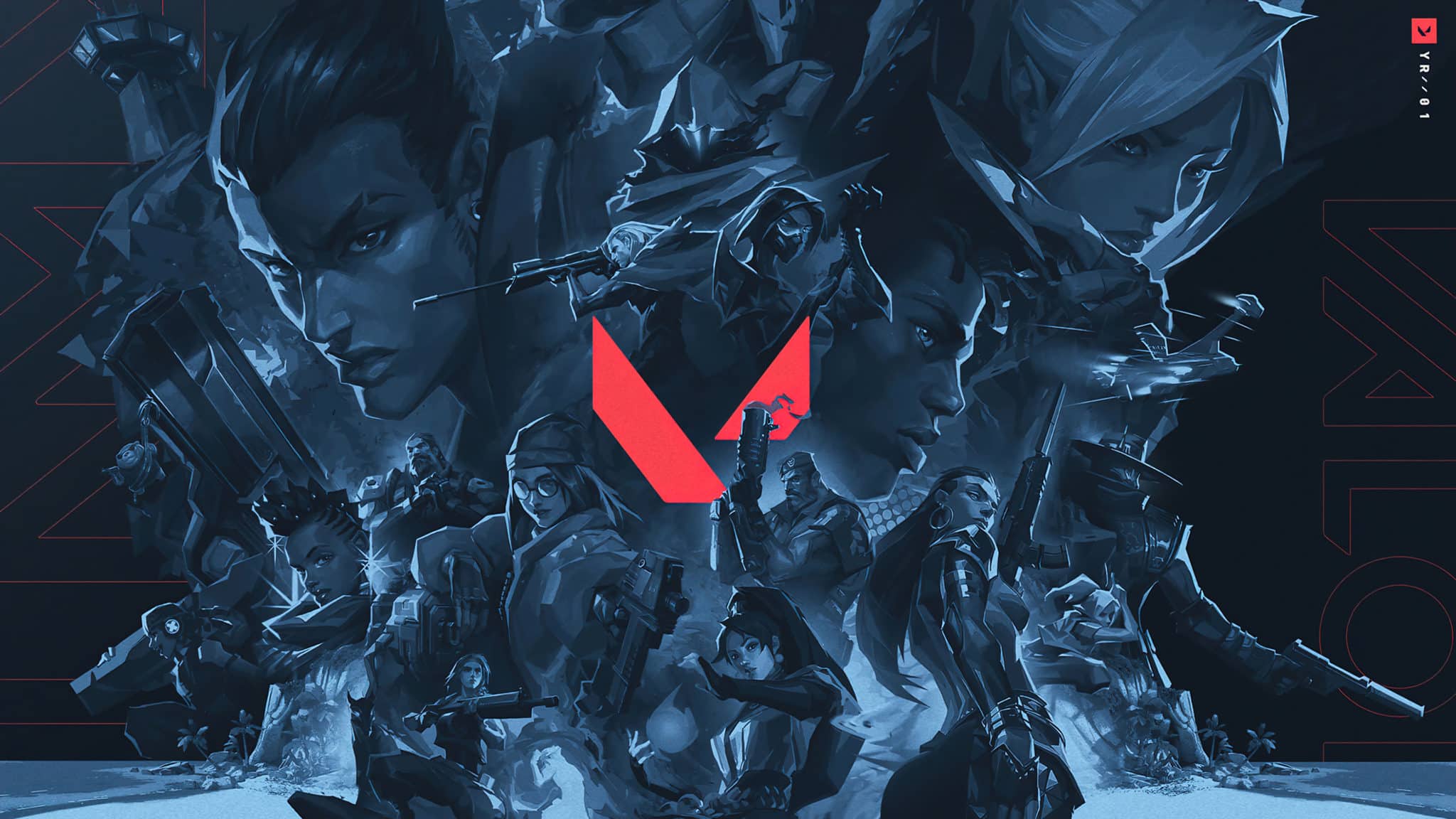 This image is part of Valorant's 1st birthday celebration. It's a great wallpaper to use because it captures Valorant's story and all the agents that were present during its first year.
Bulldog Sage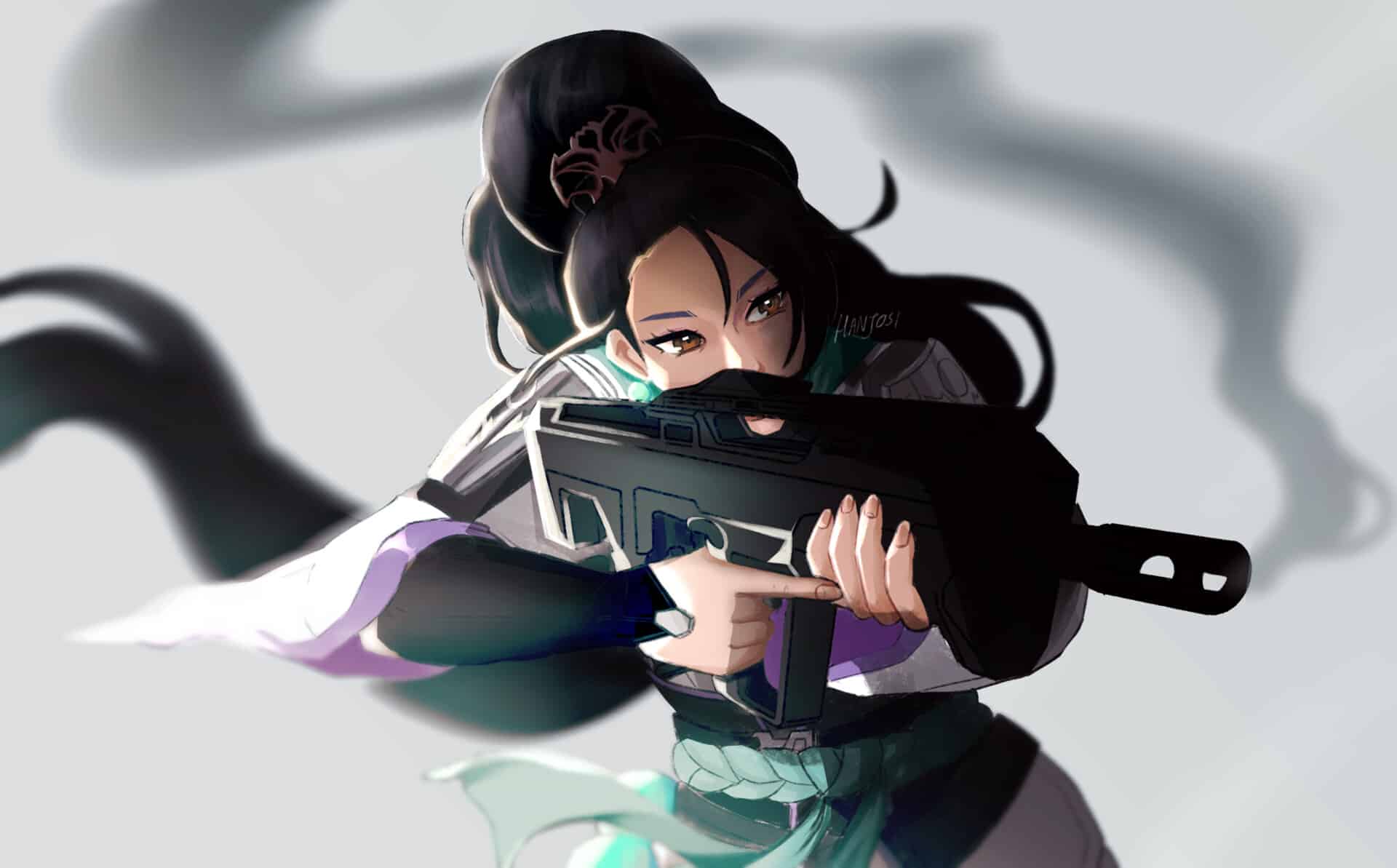 This Valorant wallpaper is perfect for people who prefer simple images. It features Sage aiming down using a Bulldog.
Straight Outta the Movies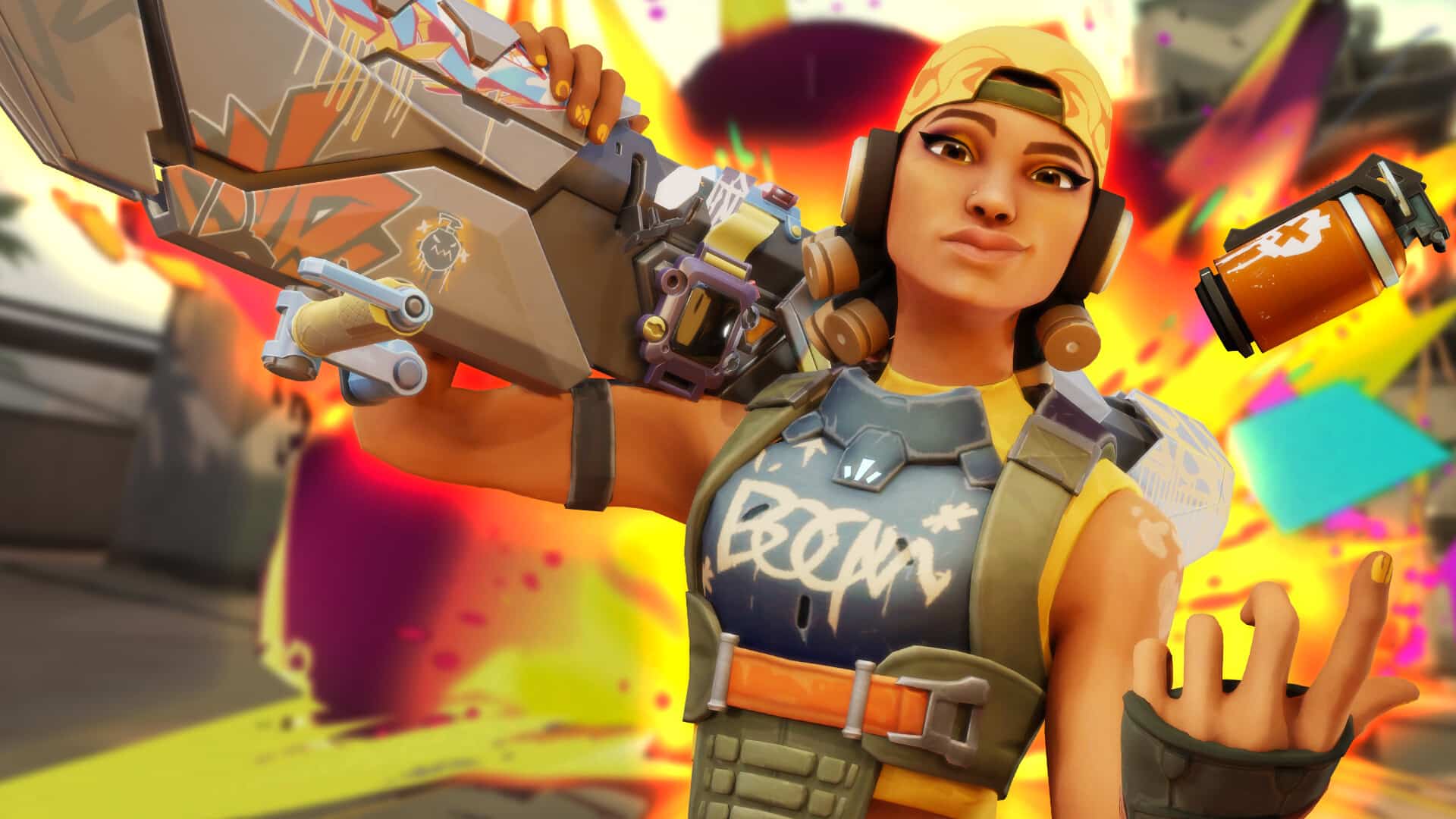 Raze walks away from the explosion of her ultimate in true badass fashion.
Traditional Breach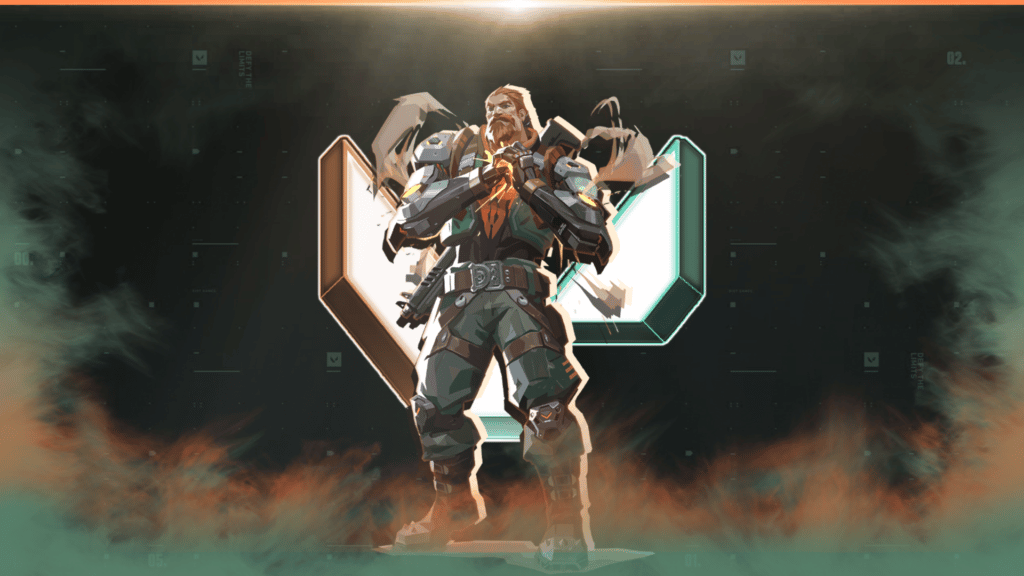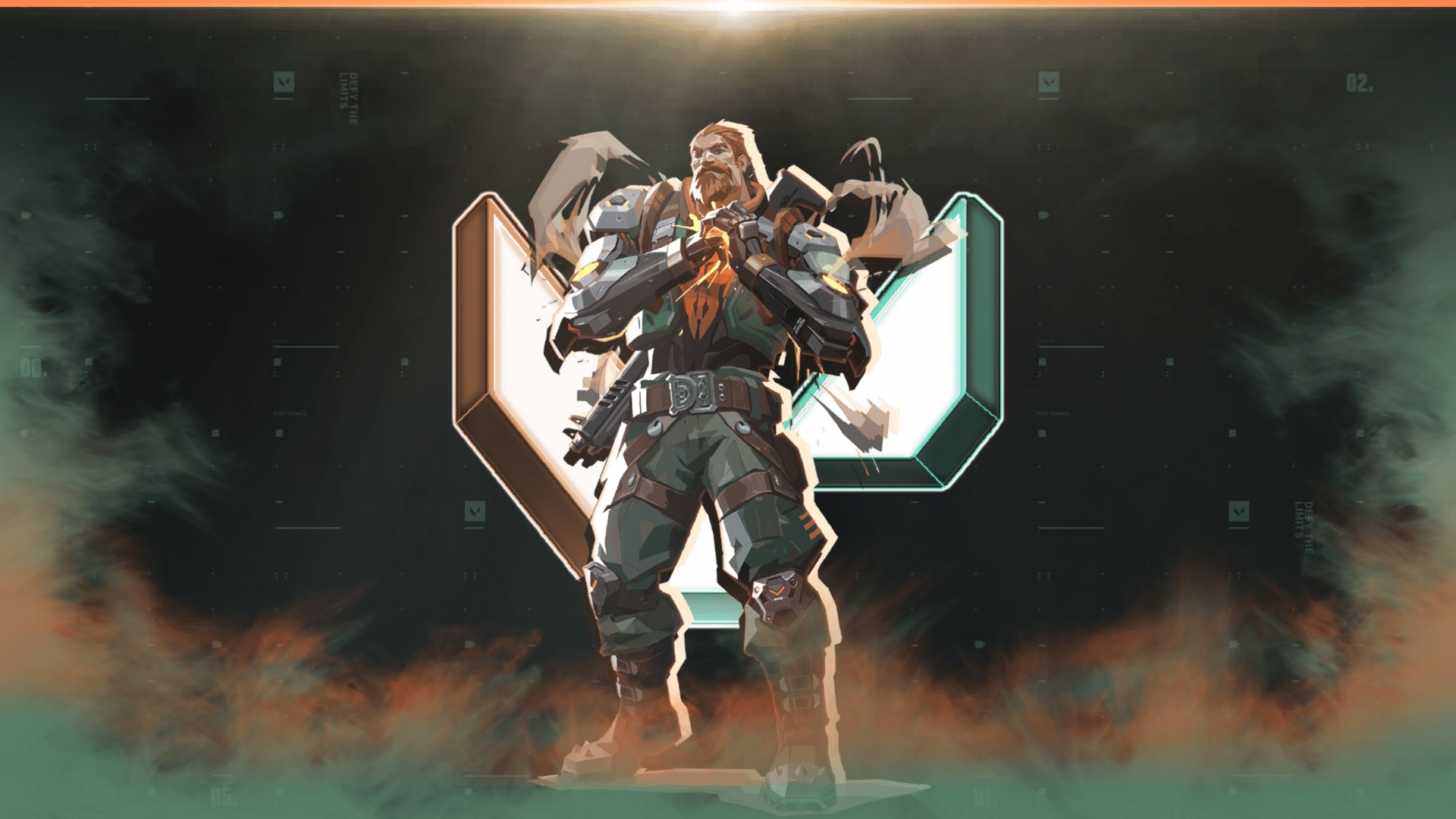 A more traditional Breach look with a cool smoke effect and the Valorant logo as its background.
Download in Progress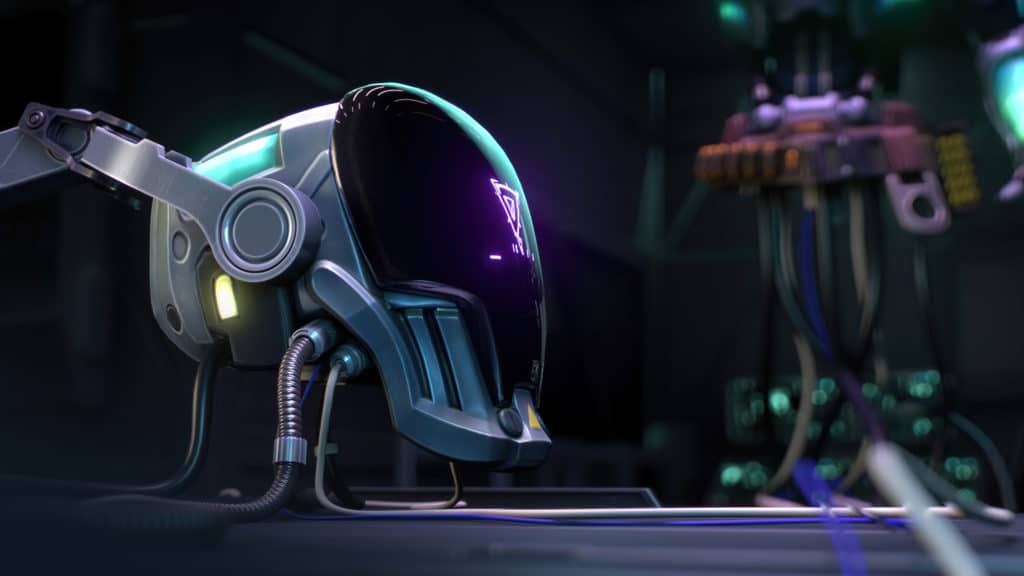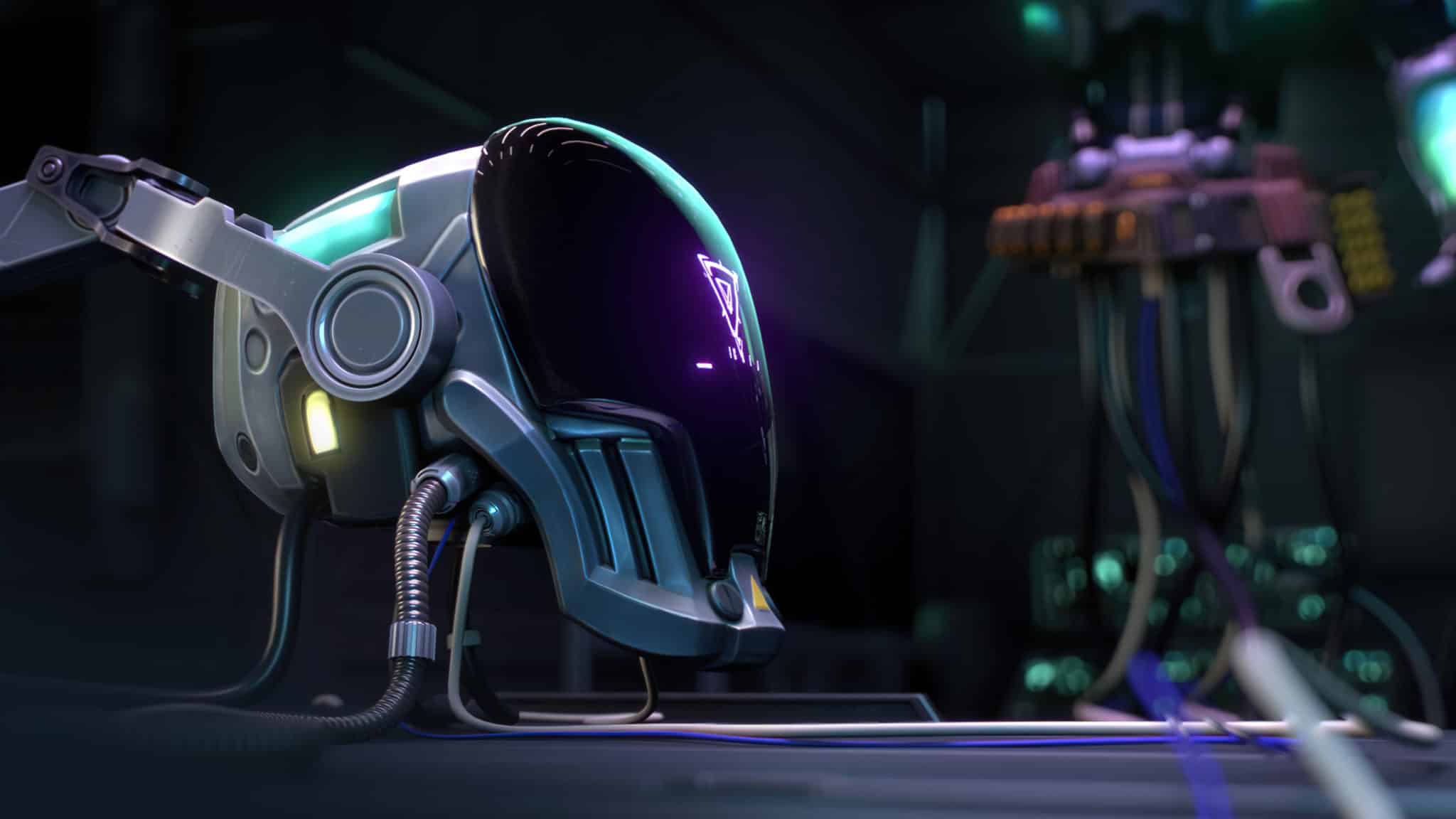 A Valorant wallpaper straight from Riot Games' teaser videos for KAY/O.
Watch This!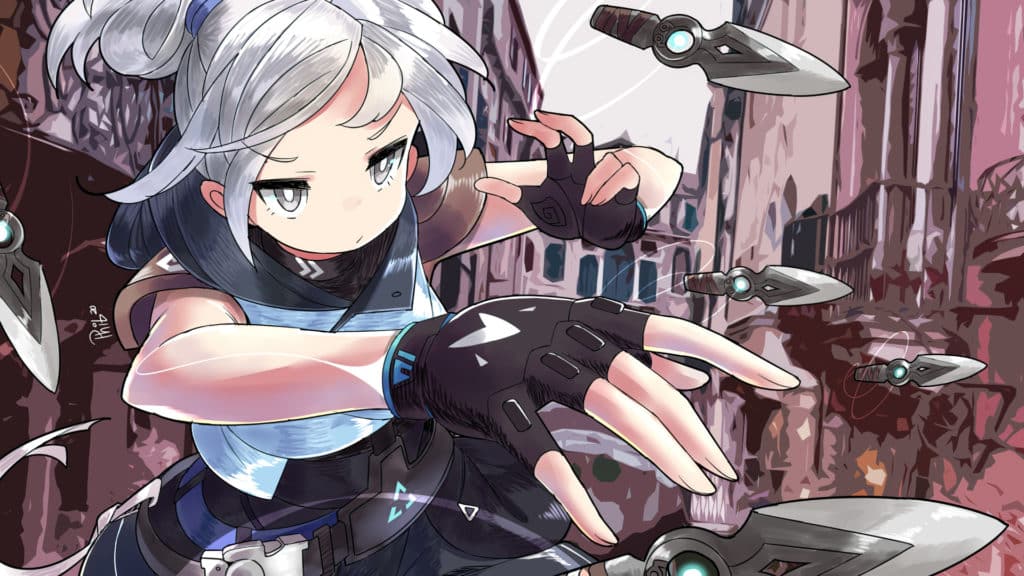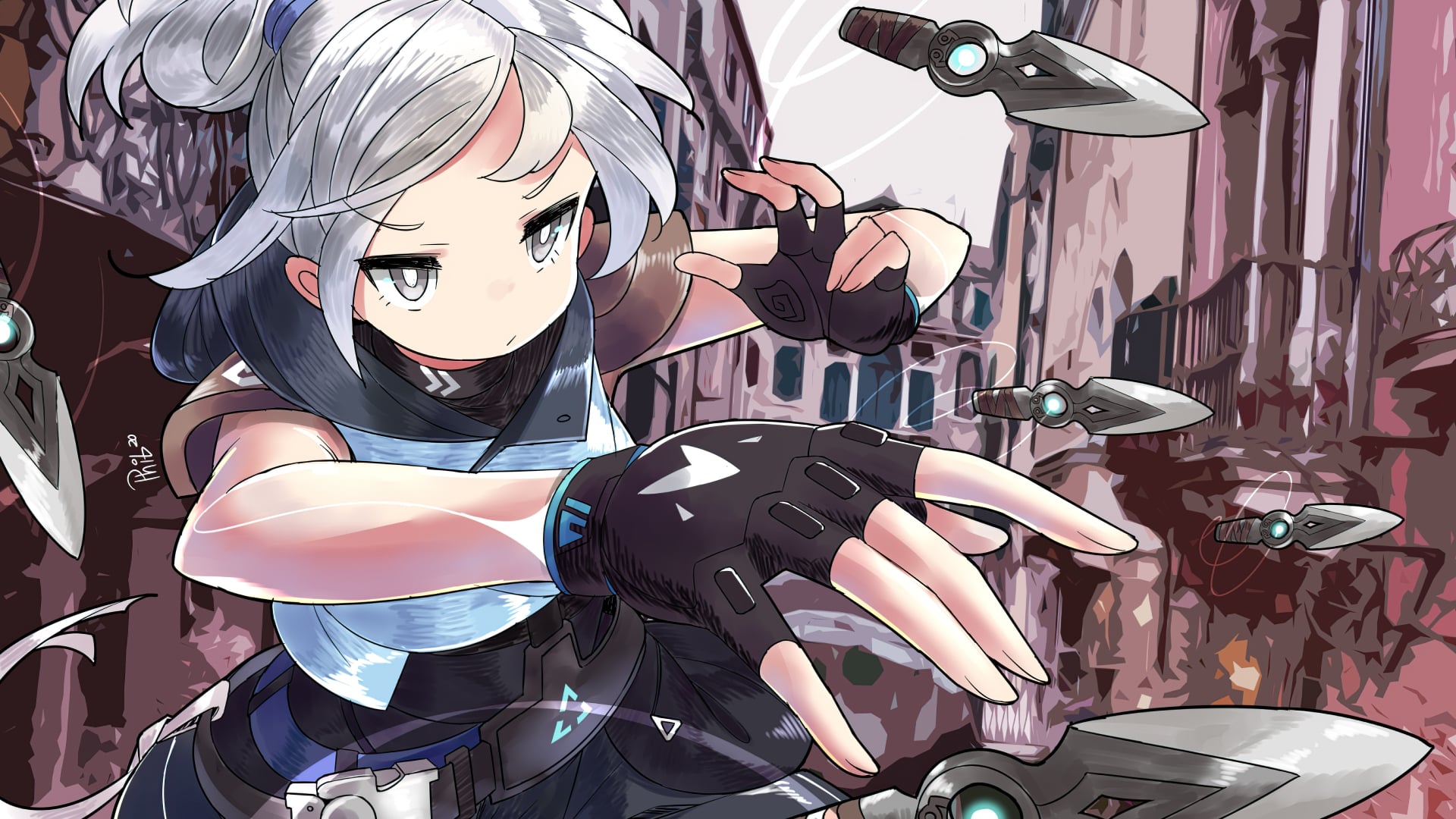 A cartoon-ish and lighthearted Jett wallpaper with her knives out and flying through the map.
The Tasmanian Tiger Inside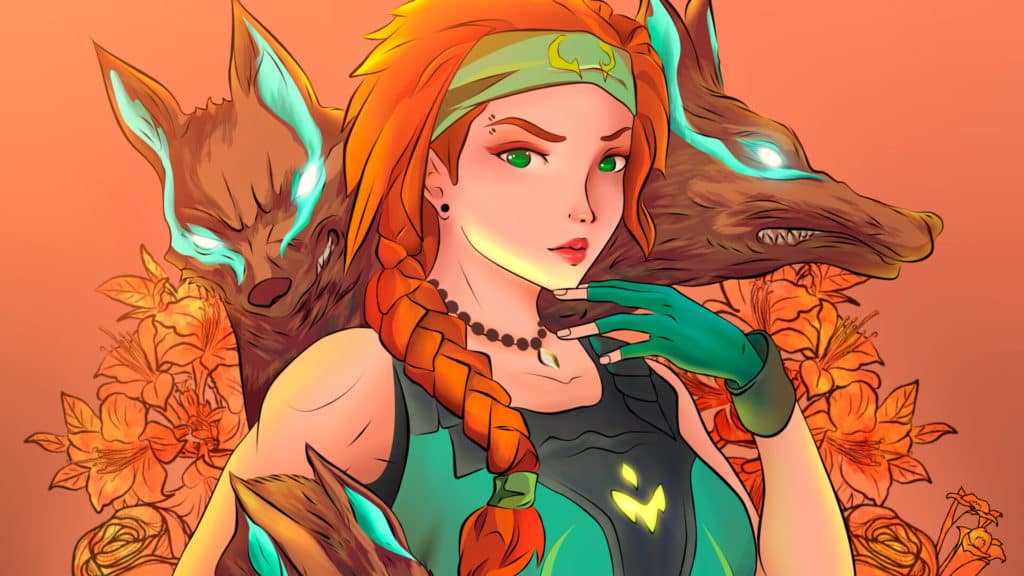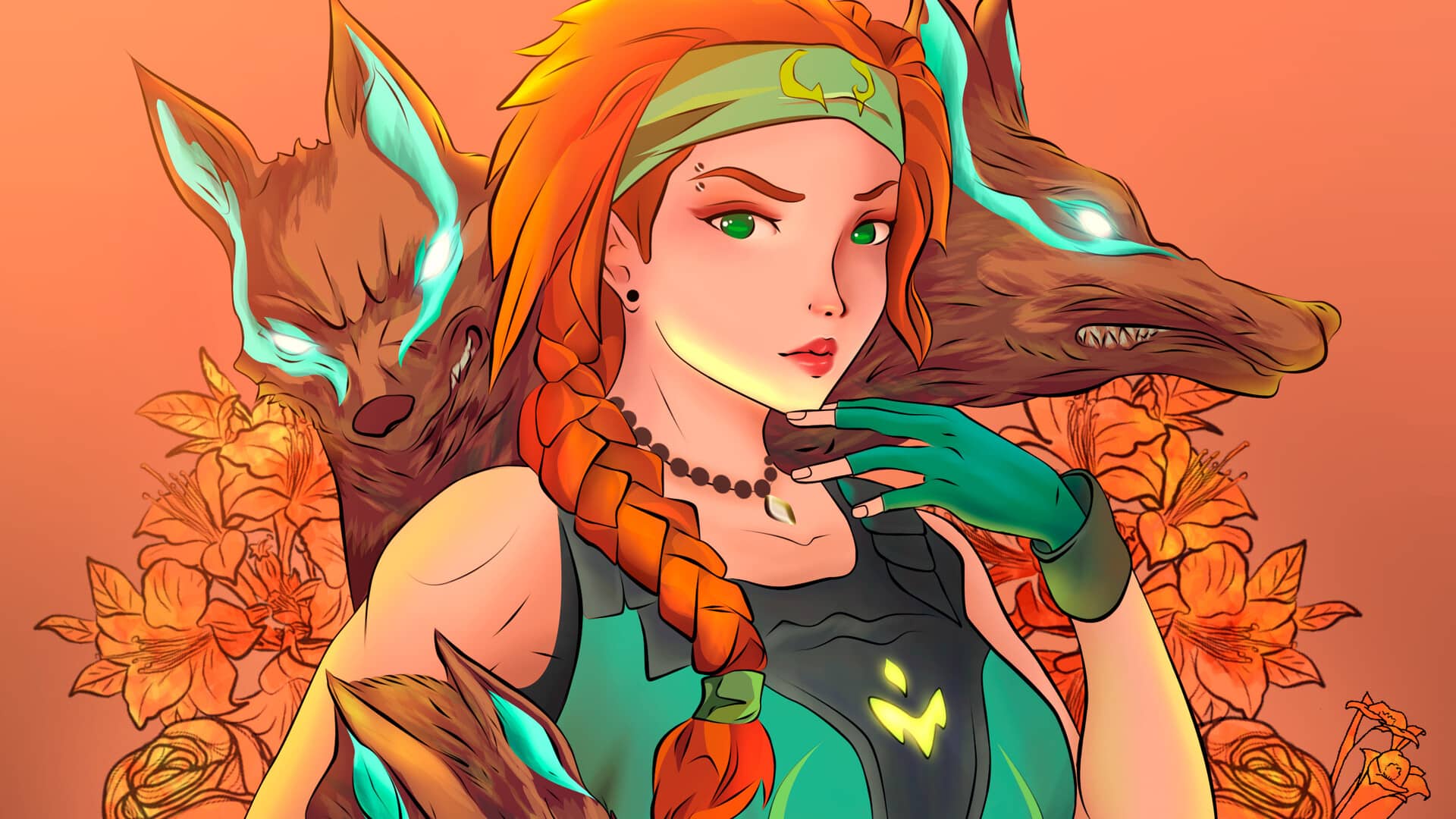 A basic wallpaper of Skye with her Tasmanian Tiger pets.
A Valorant Vacation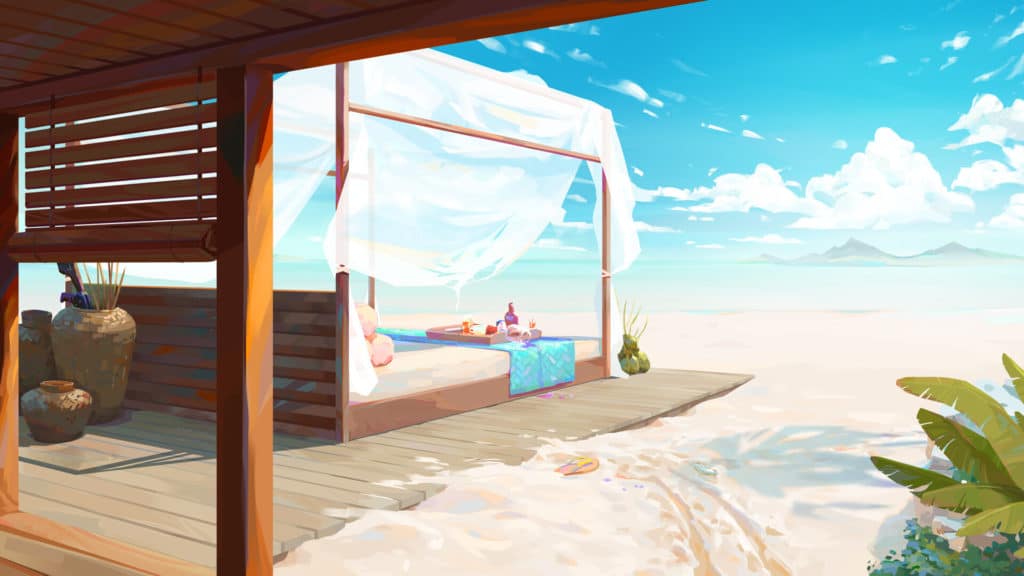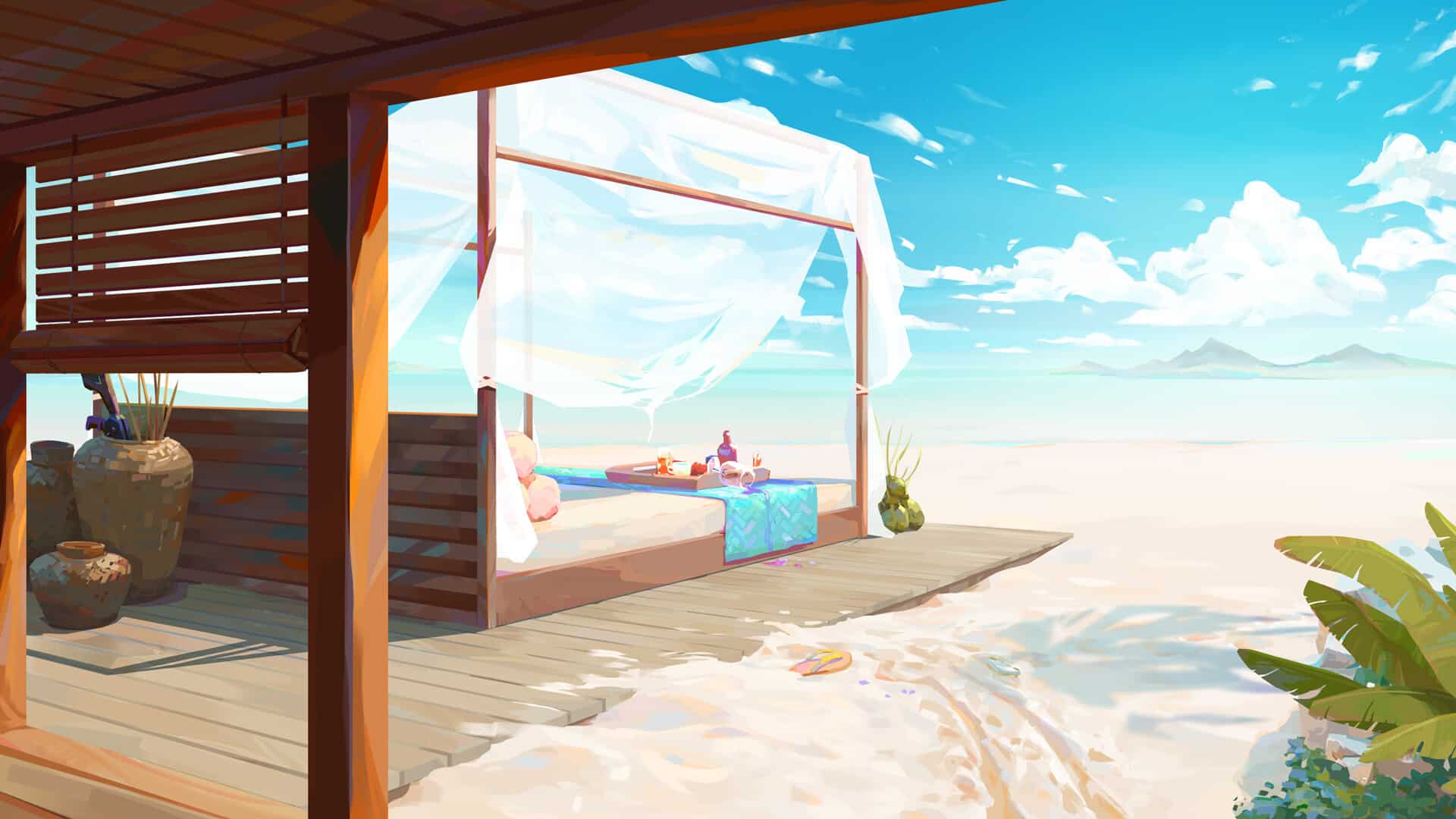 This is another great wallpaper from Riot's promotional material. It's one of the teasers for Breeze when it wasn't released yet. It embodies the map and its chill vibe very well.
From Venice with Love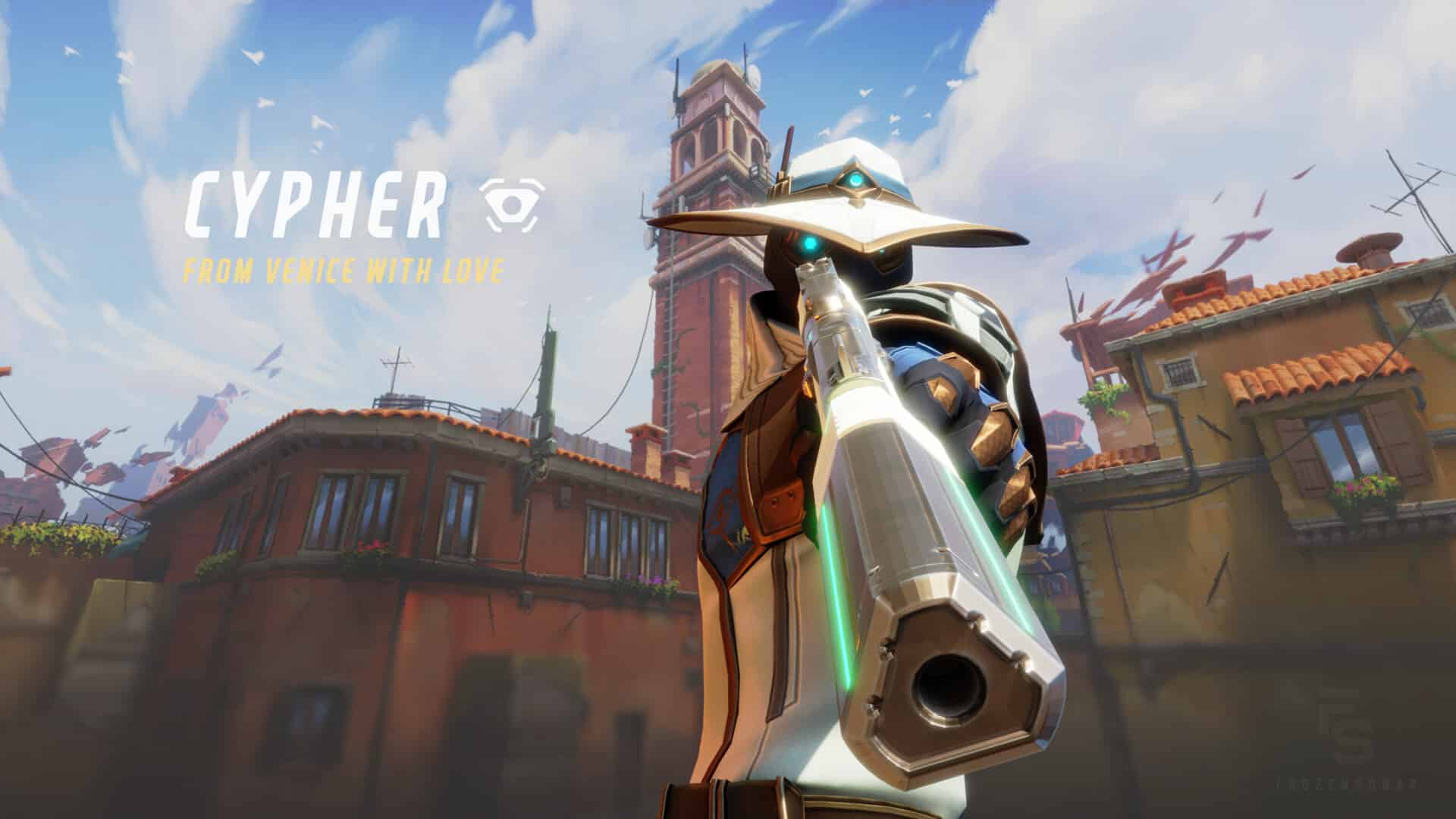 Next is another great Valorant wallpaper that showcases Cypher, his contract's Hush Ghost skin, and a portion of Ascent.
Chilljoy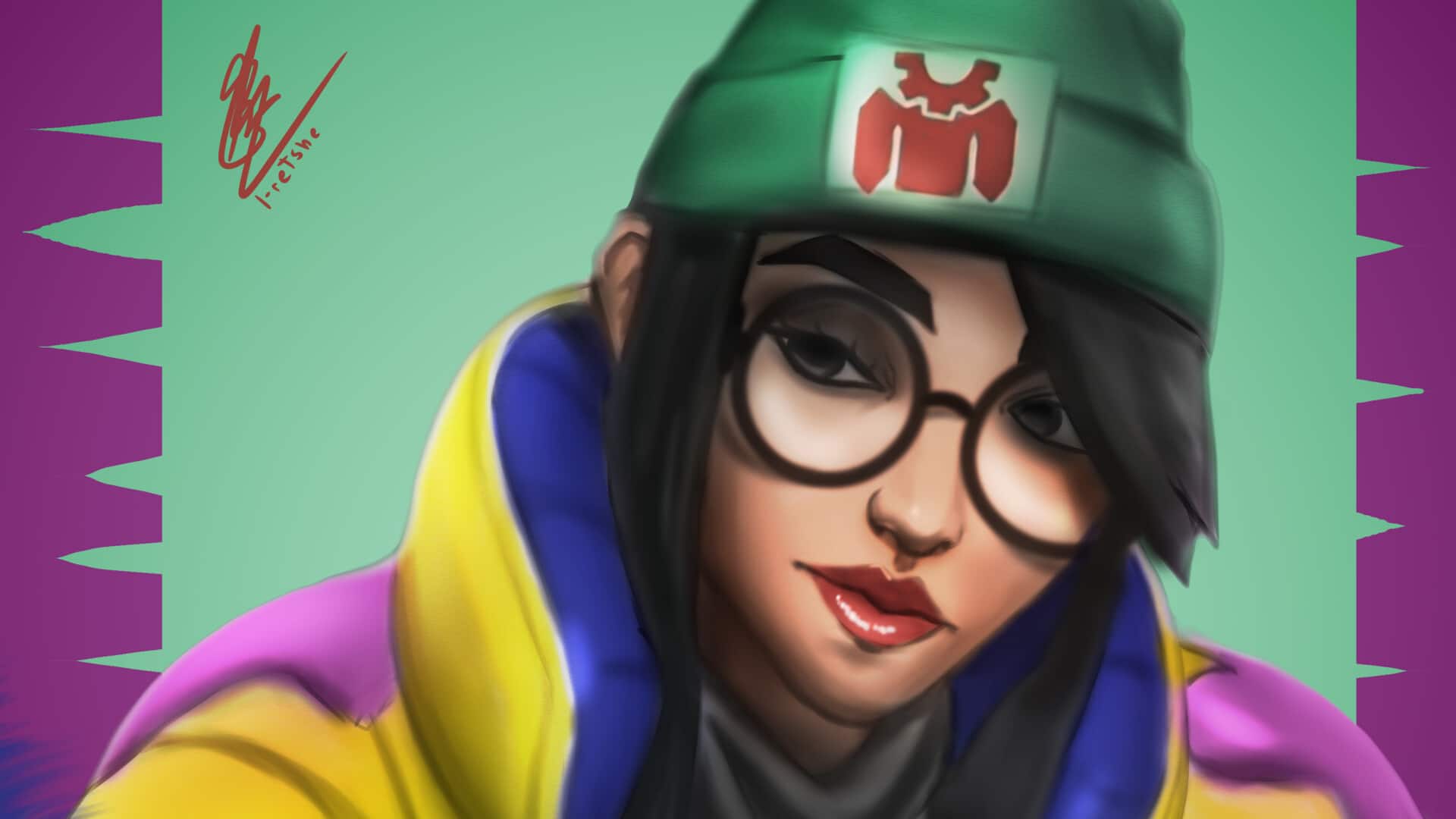 A close-up Valorant wallpaper of Killjoy's face together with her matching colors.
Keeping It Hot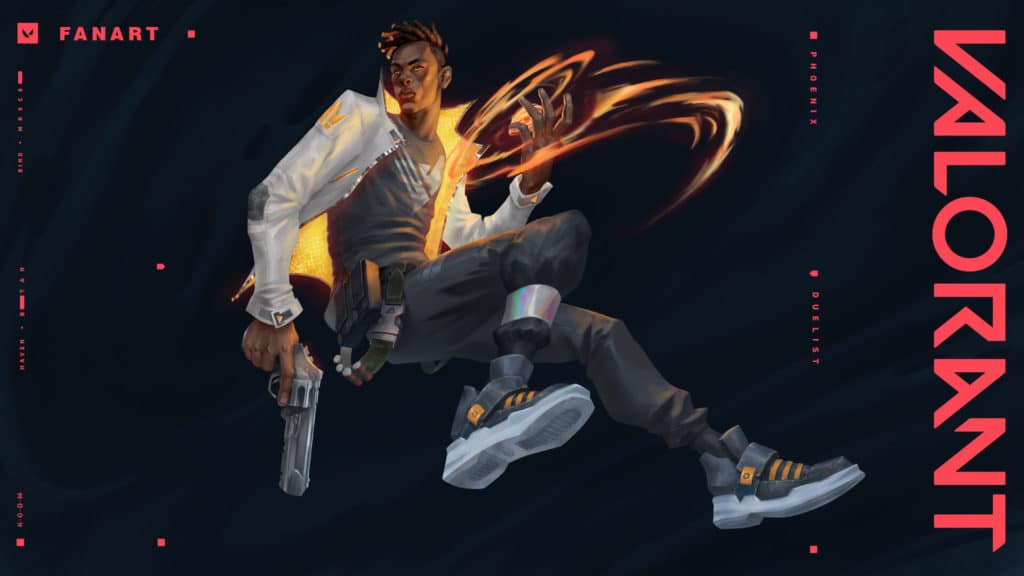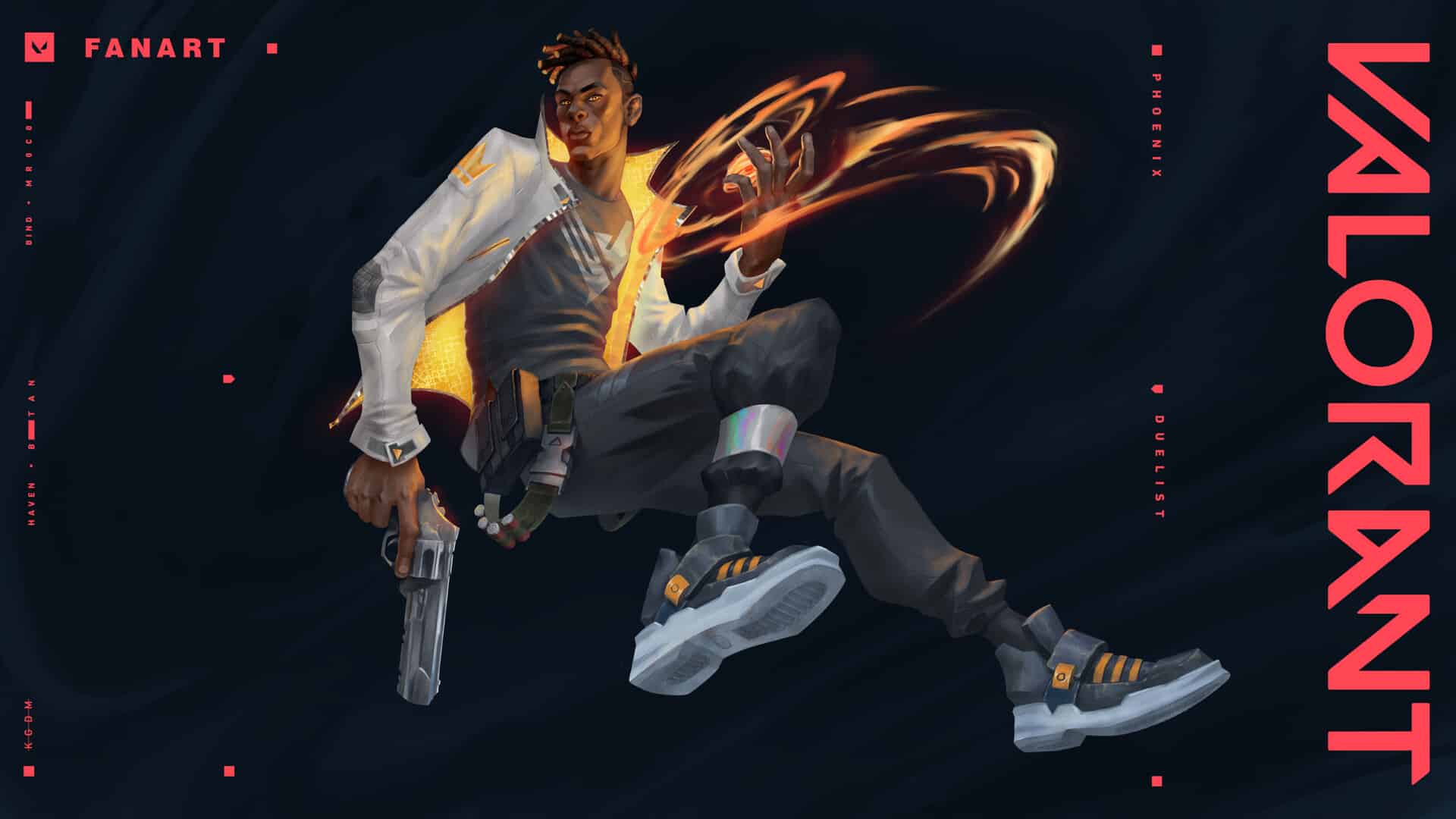 A wallpaper fanart of Phoenix together with his fire abilities and a Sheriff.
A Bad Omen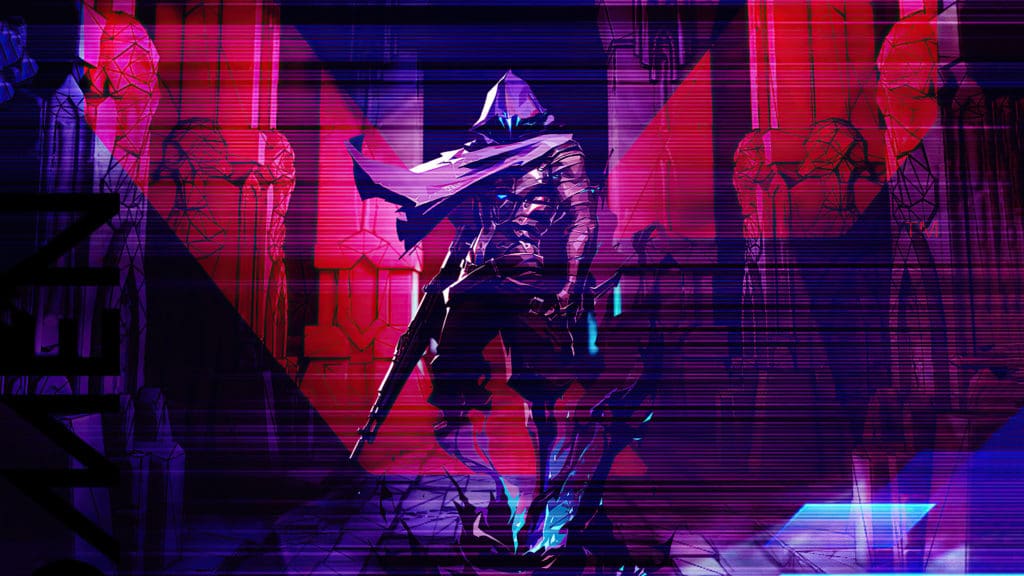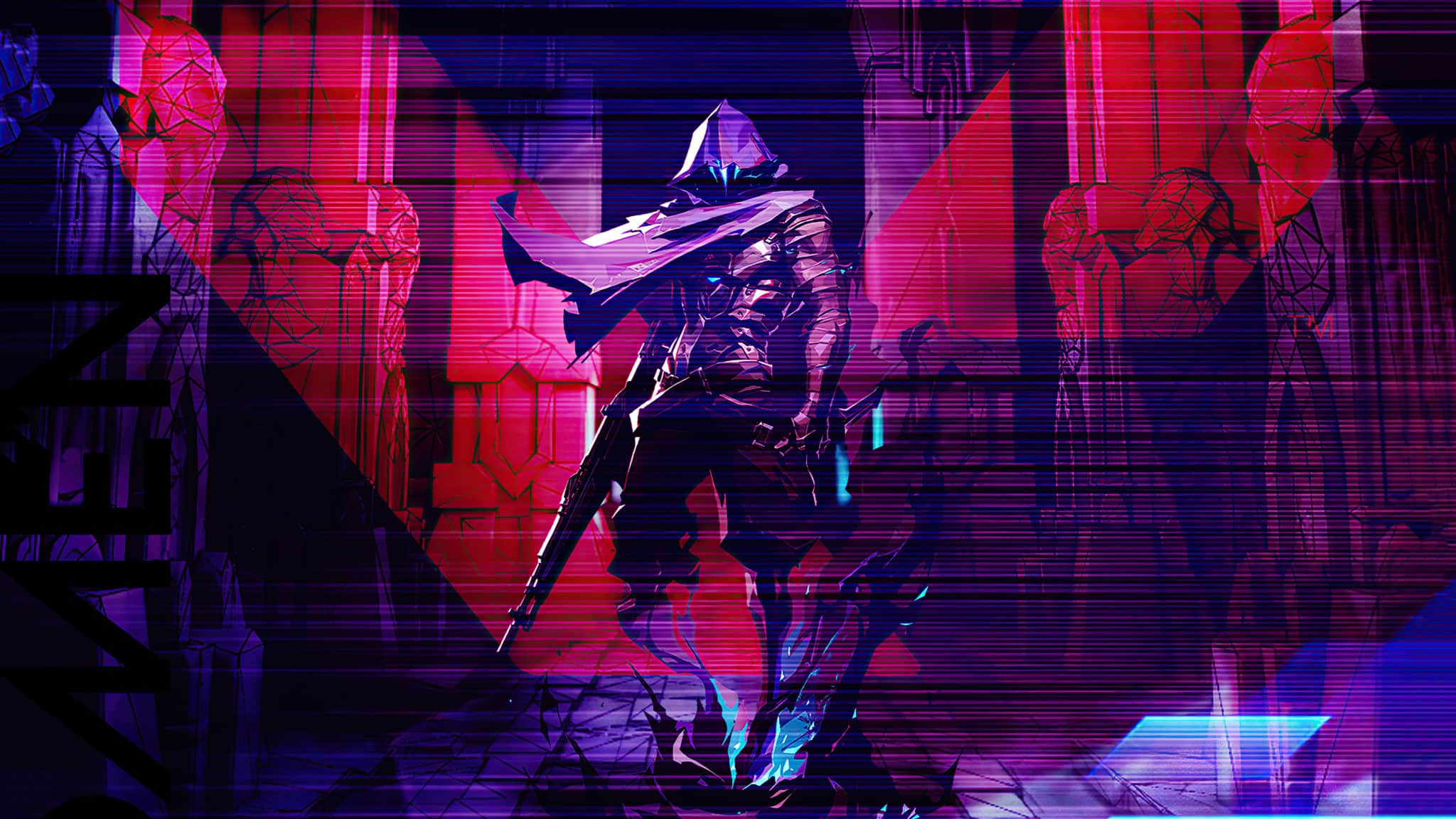 A great Valorant wallpaper for Omen mains who want a simple but aesthetic design.
Valorant in the Middle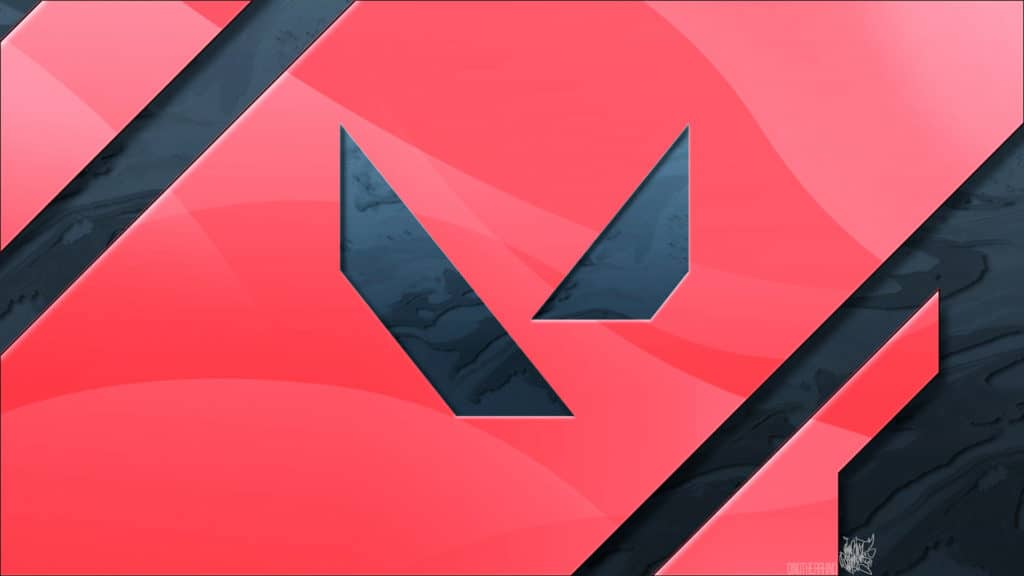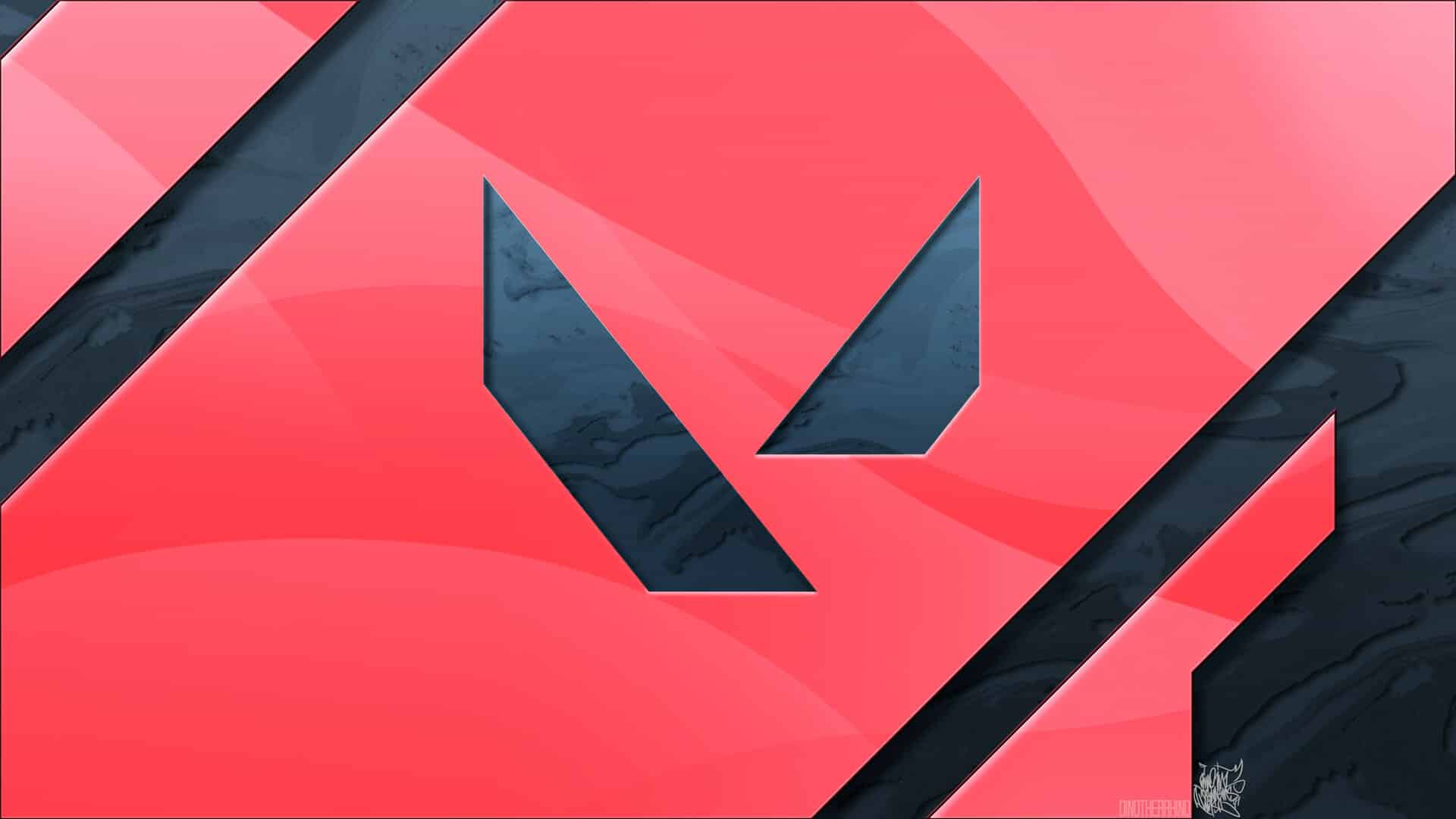 Finally, we have another great minimalistic and simple Valorant wallpaper. It's a mixture of black and red colors that definitely help the Valorant logo pop.
And those were our choices for the best Valorant wallpapers you can use to spice up your Desktop. These are all high-quality images that are perfect for Desktop use.
Feel free to leave a comment if we left out one of your favorite Valorant wallpapers.