Read the list below to find the best VR boxing games.
Let's face it, one of the best aspects of VR games is how close these games resemble reality.
And when it comes to letting off steam, nothing quite beats punching things left and right. No need to worry about real-life consequences and the like, these jabs are all performed within the confines of a safe digital world.
Strech up, folks! If you're looking for the best VR boxing games, we've compiled a list of some entertaining titles to consider for your next punching session.
The Thrill of the Fight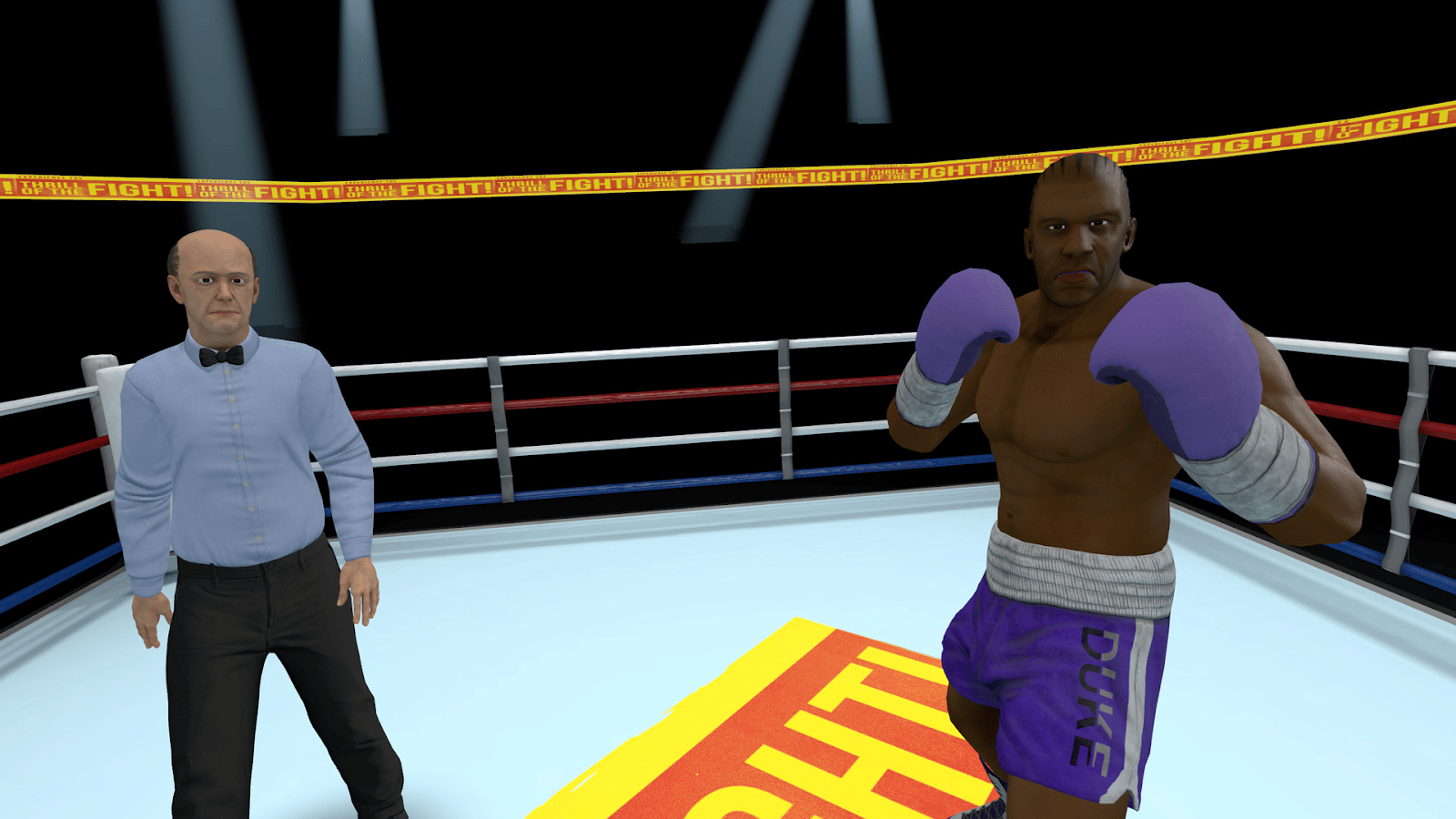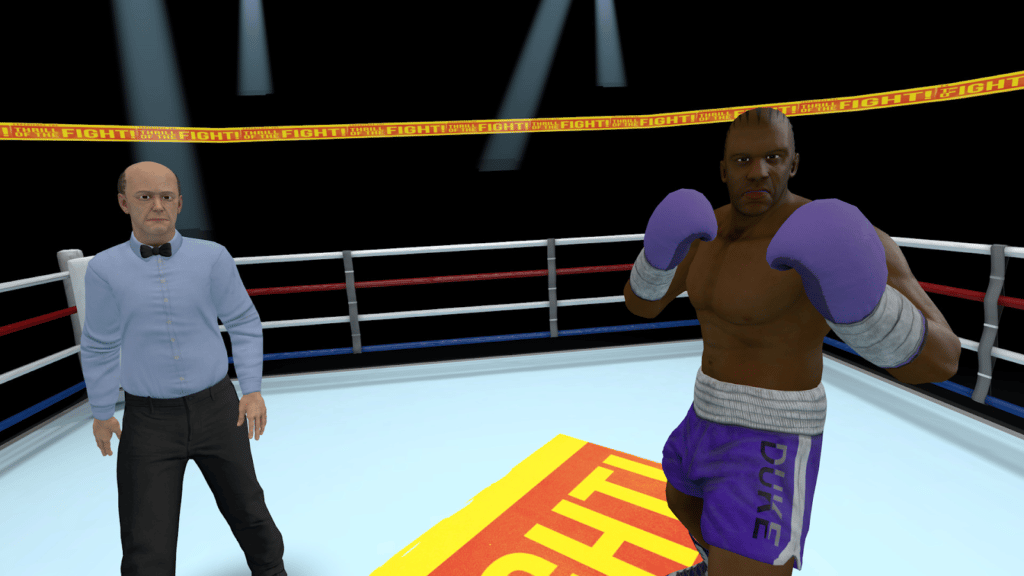 Platforms: Oculus Rift, Oculus Quest, Steam VR
If you're looking for a true-to-life boxing simulator, look no further than The Thrill of the Fight.
Enclosed in a virtual gym, players will have to duke it out against 9 increasingly difficult AI opponents to achieve the esteemed title of the king of the ring.
This game prides itself on its realistic and authentic boxing simulation. Featuring lifelike animations, The Thrill of the Fight is one of the few VR games that actually make you feel like you're in the ring, dodging and throwing punches.
The game has even been used by professional boxers as a training tool to improve their real-world boxing skills. It's a reasonable entry point for beginners too—serving as an excellent way to work out and do cardio.
With that kind of pedigree, there's no reason to sleep on The Thrill of the Fight. Just be sure that you have enough room space!
BOXVR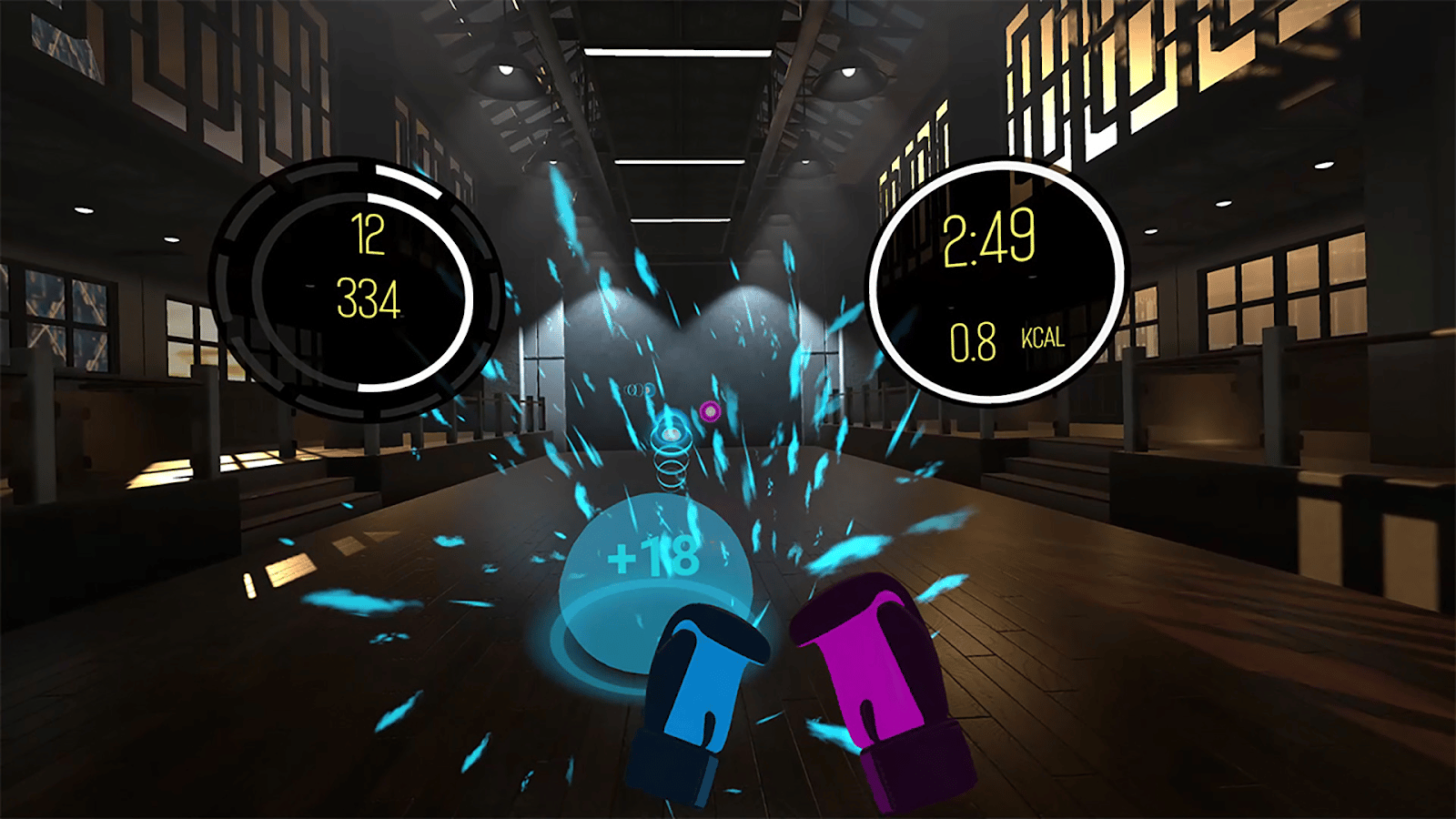 Platforms: PlayStation 4, Oculus Quest, Steam VR, Windows Mixed Reality, HTC Vive
When it comes to offering you a sweet workout, there's nothing quite like BOXVR. This game offers a good mix of fun and cardio for both beginner boxing players to seasoned boxing veterans alike.
However, rather than striking opponents in the ring like in traditional boxing, BOXVR uses an approach similar to the timed-based VR game Beat Saber. Instead of slicing beats that move toward you synchronous to a musical beat, BOXVR requires you to jab and punch them.
The game's music catalog is sure to pique your interest as well. With over 150 tracks to pick from, including high-energy K-Pop to feisty samba tracks, there's no shortage of genres to pick in BOXVR. There's also a built-in Workout Analyzer that can suggest to you the perfect playlist for your next exercise routine.
Whatever your musical preference may be, BOXVR can provide you with the perfect songs to complement your workout.
CREED RISE TO GLORY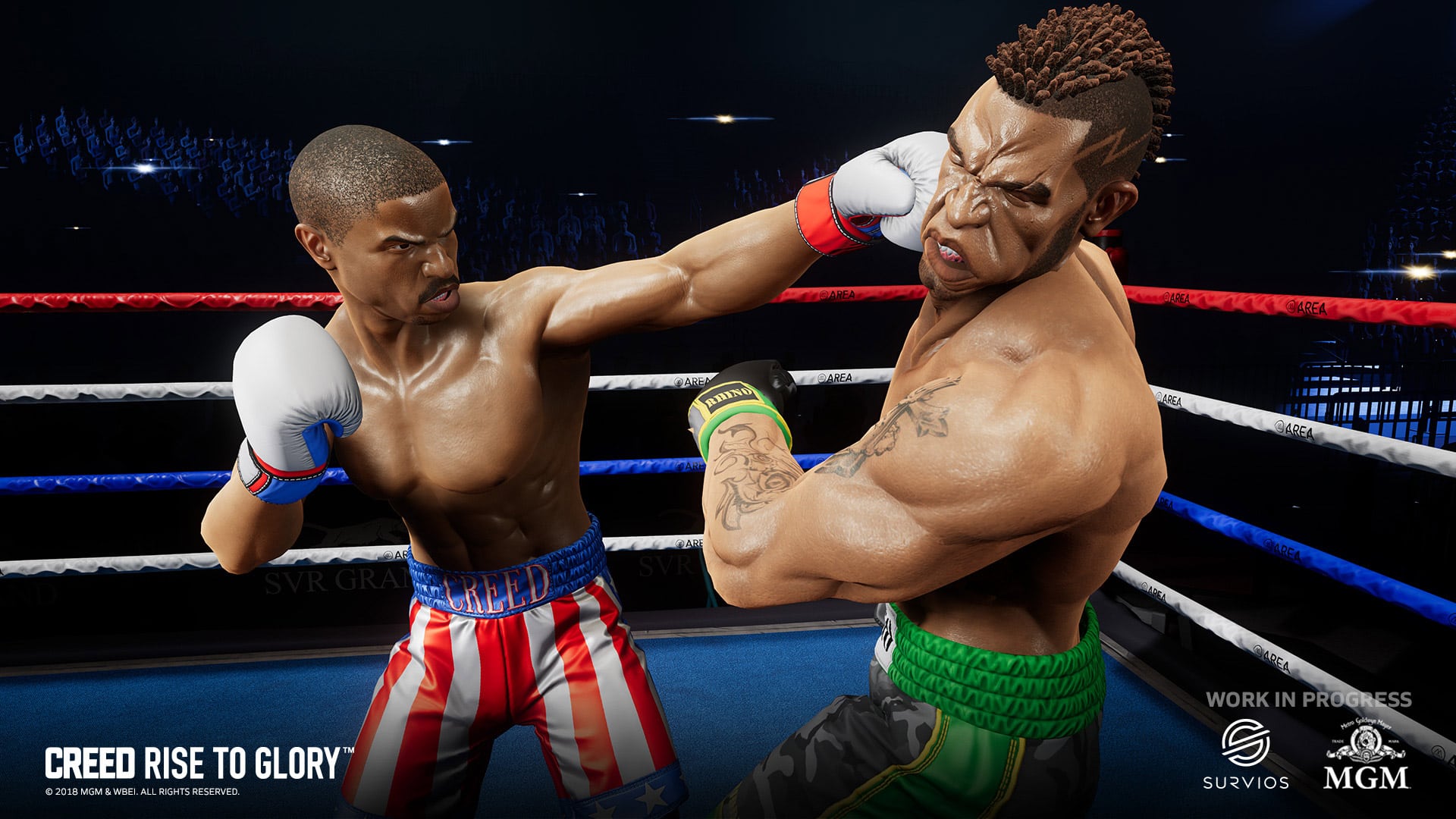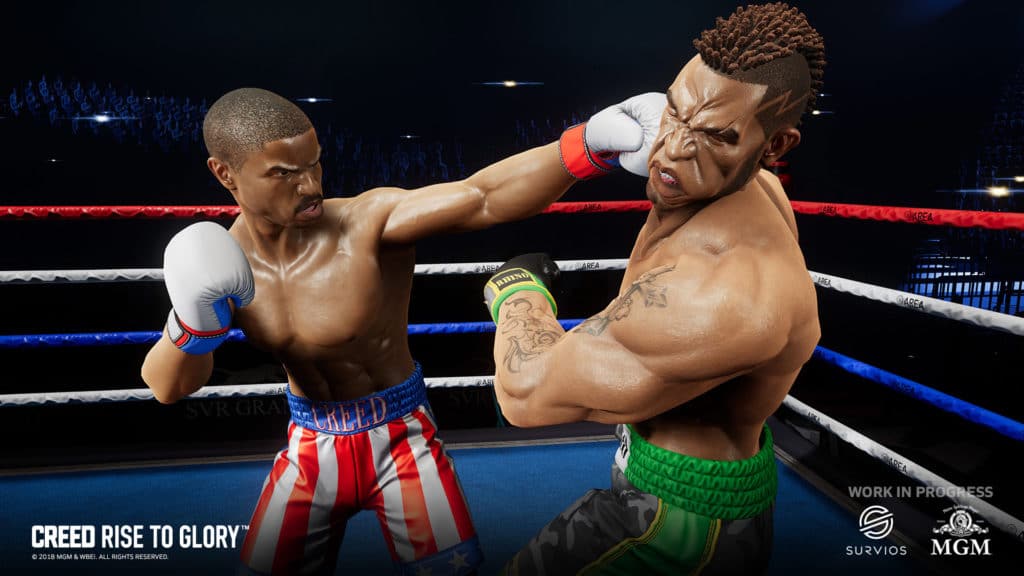 Platforms: Oculus Quest, PlayStation VR, HTC Vive, Windows Mixed Reality
Playing as the underdog Adonis Creed, you'll have to fight your way up to the top in this VR boxing game.
Creed Rise to Glory is one of the most immersive and most responsive VR boxing games on this list. Inspired by the 2015 sports drama film of the same name, the game goes above and beyond to emulate the look and feel of an actual boxing match.
The game has three different game modes to keep players occupied for hours: Career, Freeplay, and Training. While you'll mostly be climbing the ranks in the story-driven Career mode, the other modes can provide you much-needed breaks between sessions to just punch it out.
A cross-play multiplayer PvP mode is also available in case you want to play with friends or anyone else online. In this mode, you can play as Rocky, Ivan, Viktor Drago, and other memorable characters.
Knockout League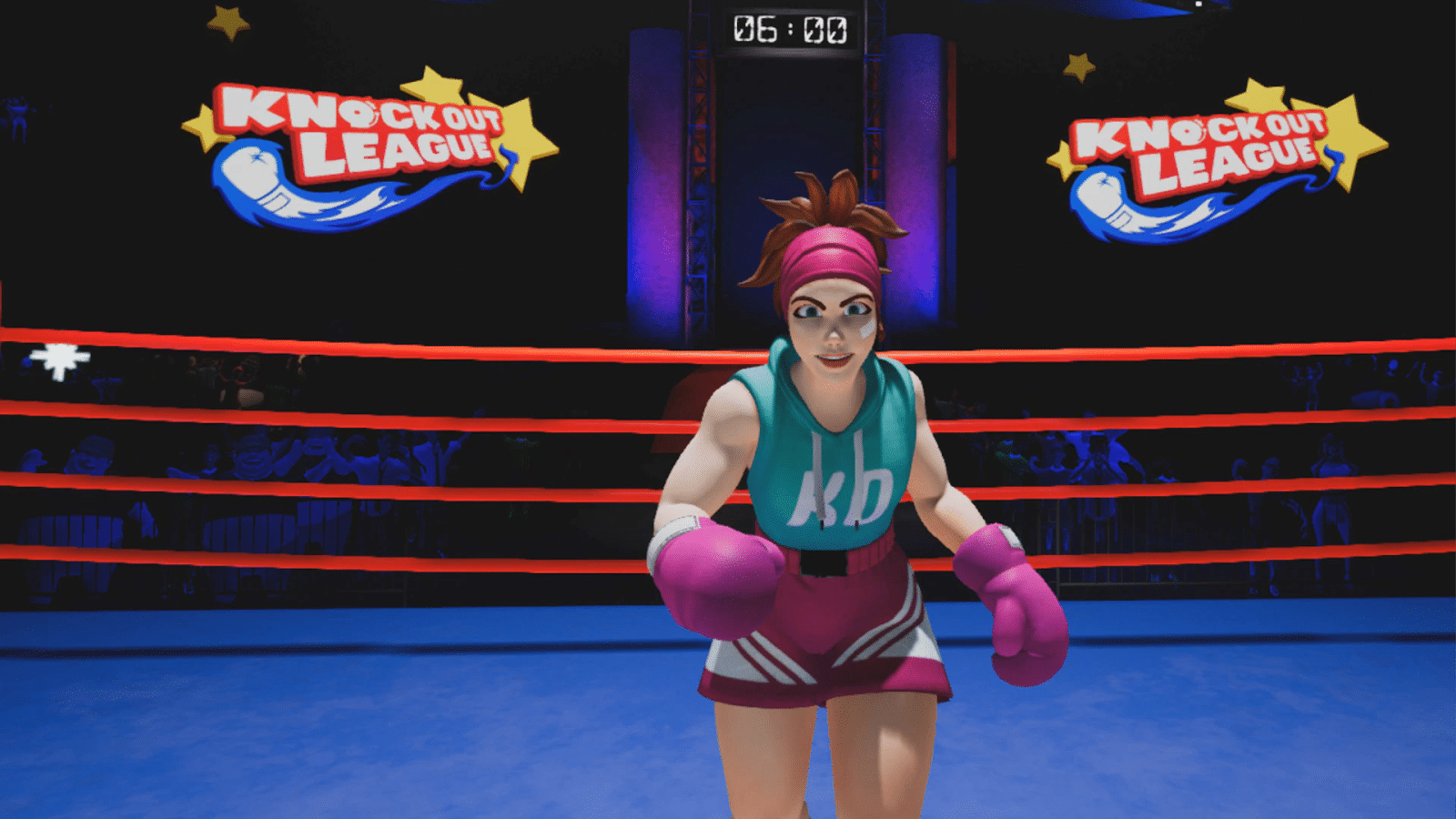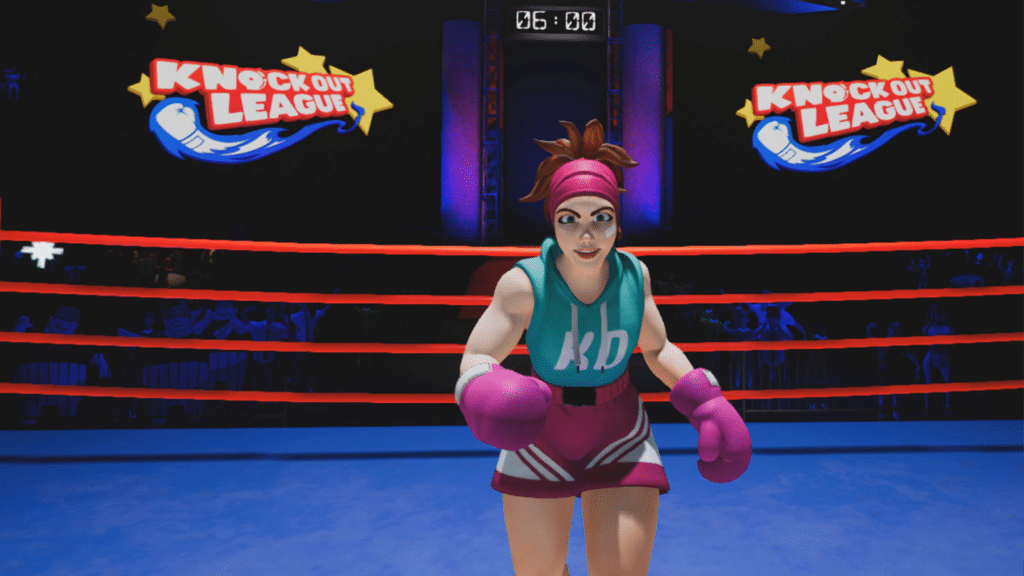 Platforms: Oculus Quest, PlayStation 4, Valve Index
Knockout League is an arcade-style boxing game that puts you face-to-face with a colorful cast of characters (a pirate and an octopus are fightable characters, to name a few), each with their own unique fighting style.
This game offers a fun and challenging boxing experience that anyone is sure to love.
Aside from its single-player arcade mode, Knockout League also provides you with quick training options where you can hone up your dodging and blocking abilities. It also gives players a chance to let it all out on a punching bag—just in case you'd rather avoid having opponents punching you back!
While it doesn't promise a realistic and authentic person-to-person boxing experience, it does make for a good VR boxing game alternative. Priced at just $19.99, you're bound to get your money's worth with this unique boxing VR experience.
Drunken Bar Fight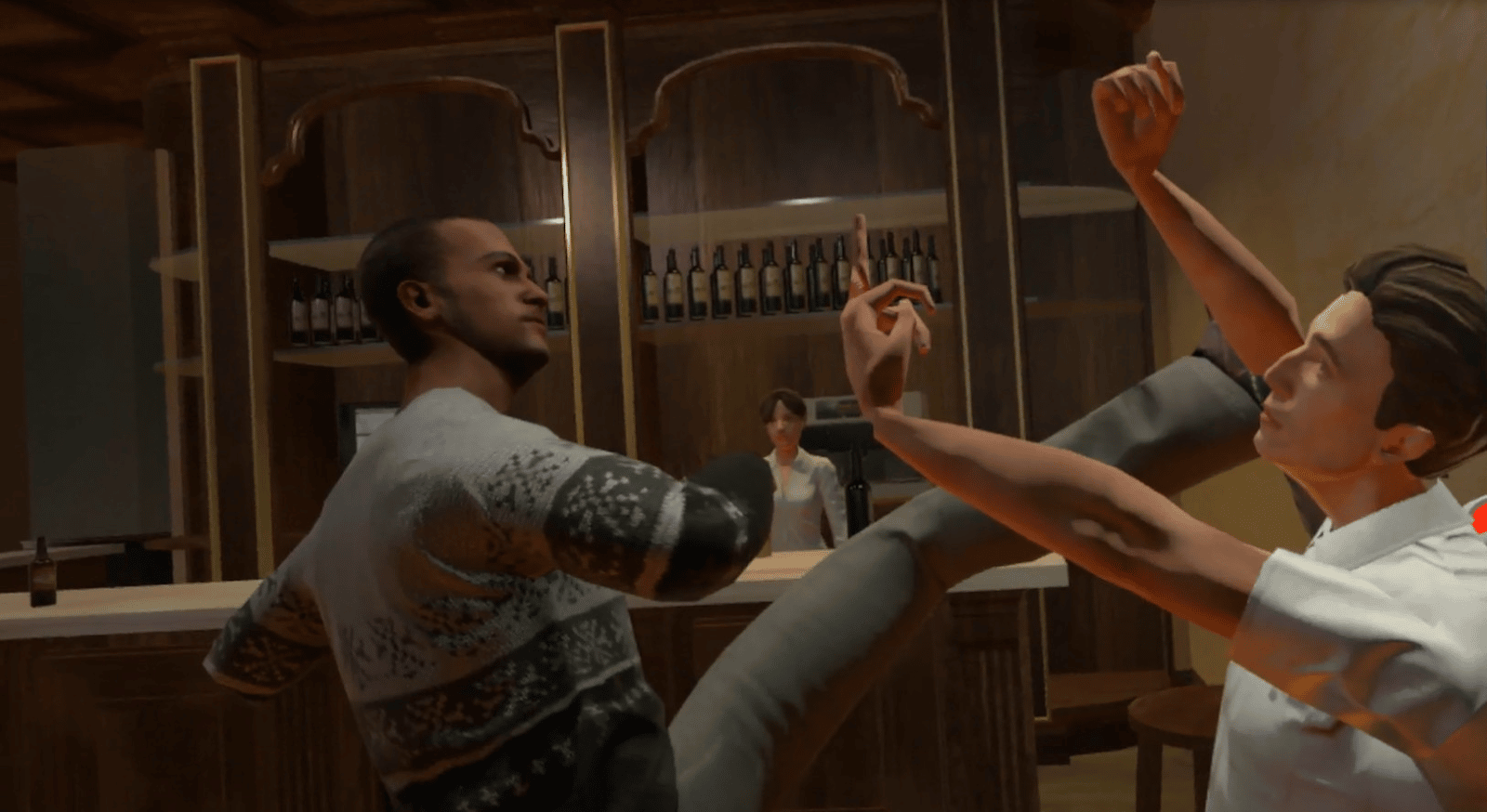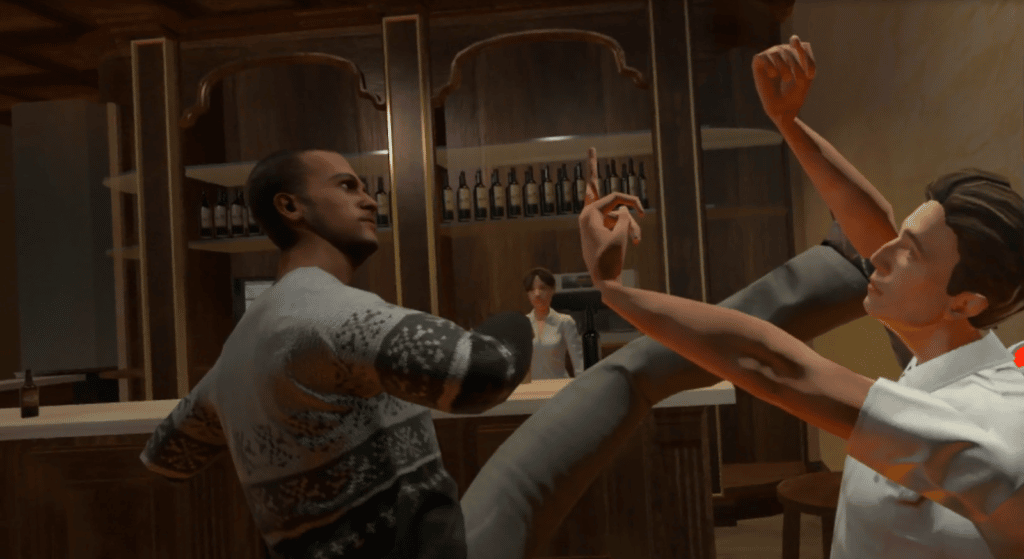 Platforms: PlayStation 4, Oculus Quest, Oculus Rift, HTC Vive, Windows Mixed Reality
Boxing games don't have to be all uptight and uber-realistic to be considered fun. Enter Drunken Bar Fight, a VR game that's all about… you guessed it, drunken brawling in a bar.
This title is more of a party game than an actual boxing simulator. The controls are simple: all you need to do is punch, grab, and throw objects at your opponents or the environment. Multiplayer and 4-player co-op is available, so just bring in some friends in the server and let the mayhem ensue.
There are no rules and no regulations here. Just pure, unadulterated fun.
While the game is nowhere near realistic (unless you're looking for actual jailtime), it more than makes up for it with its silliness and sense of humor.
All-In-One Sports VR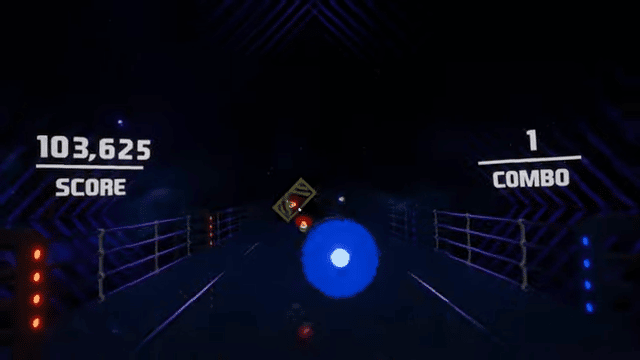 Platforms: Oculus Quest, Oculus Rift, Valve Index, HTC Vive
If you want your game to be jam-packed with other activities in addition to boxing, then All-In-One Sports VR is the title for you.
The boxing minigame is fairly similar to BOXVR, wherein you have to time your punches to the beats flying past you.
But what sets this title apart from the rest is the fact that it offers a total of 12 different VR sports, ranging from ping pong and archery to basketball and baseball.
While the boxing aspect doesn't quite have the same level of polish and mechanical detail as full-fledged VR boxing simulators, it substitutes that by adding a variety of other activities that you can play.
This game is perfect for those who want to mix up their workout routine or for people who enjoy playing a variety of different sports. It's also great for those with families, as the whole family can join in on the fun through real-time PvP!
The Fastest Fist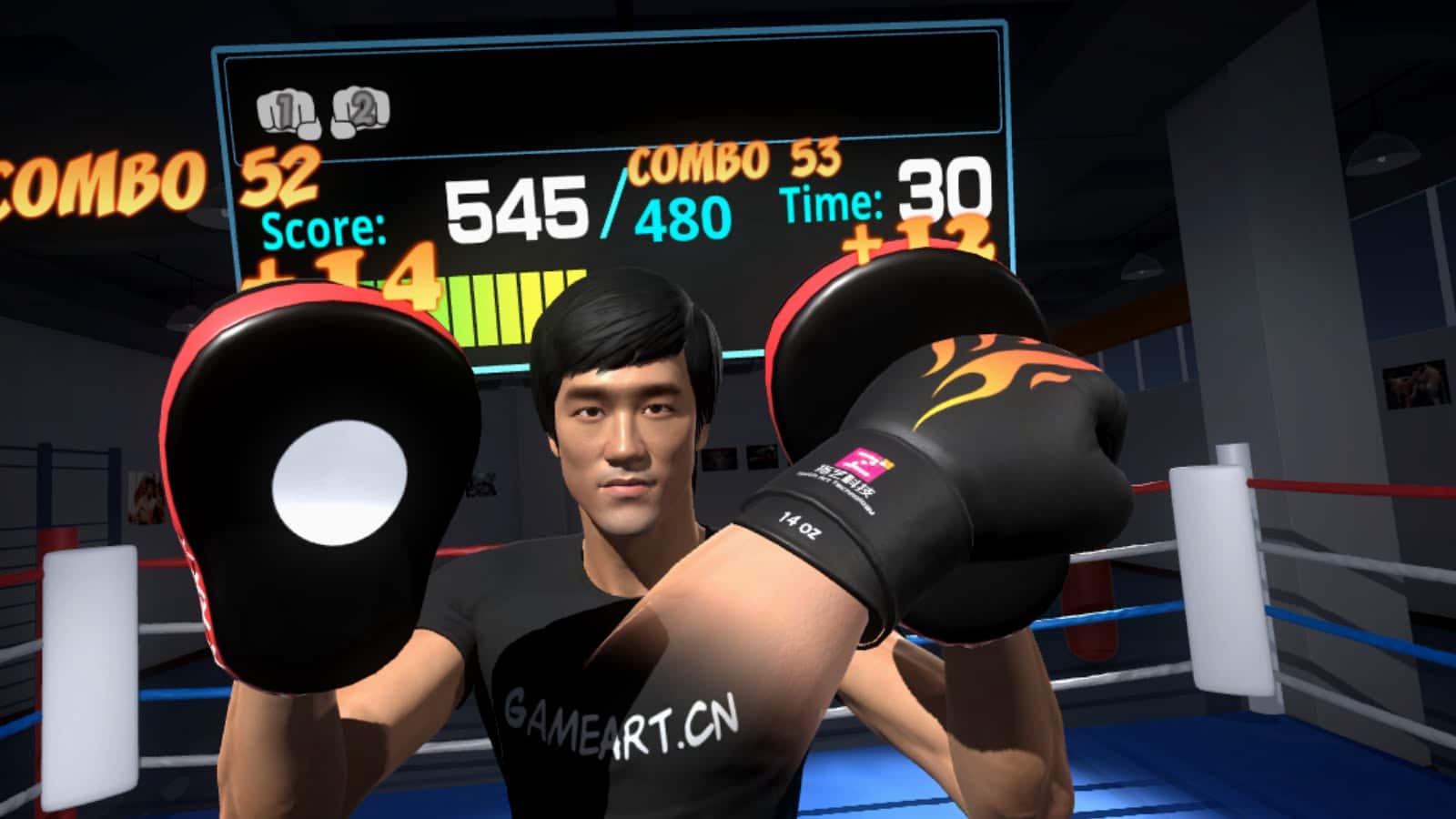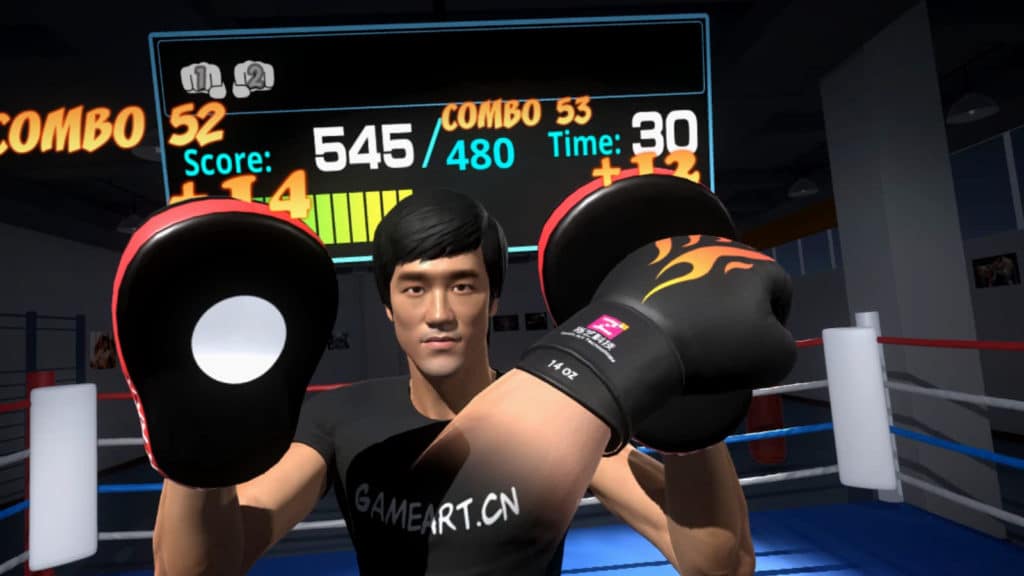 Platforms: Steam VR and HTC Vive
The Fastest Fist can be best described as a combination of two previously mentioned titles. It draws a number of its design decisions and realism from The Thrill of the Fight, while simultaneously deriving inspiration from BOXVR's fitness-first approach.
This VR boxing game works on the simple yet effective formula of punching and blocking. If you're expecting any quirky characters or over-the-top storylines, prepare to be somewhat disappointed; this title has none of that.
But if you're looking for a game that's all about perfecting your punches without all the unnecessary frills, this boxing VR can be quite the catch.
Regardless of its simplicity, The Fastest Fist will serve as a challenge for most people. The game encapsulates this Bruce Lee saying: "I fear not the man who has practiced 10,000 kicks once, but the man who has practiced one kick 10,000 times."
Mech League Boxing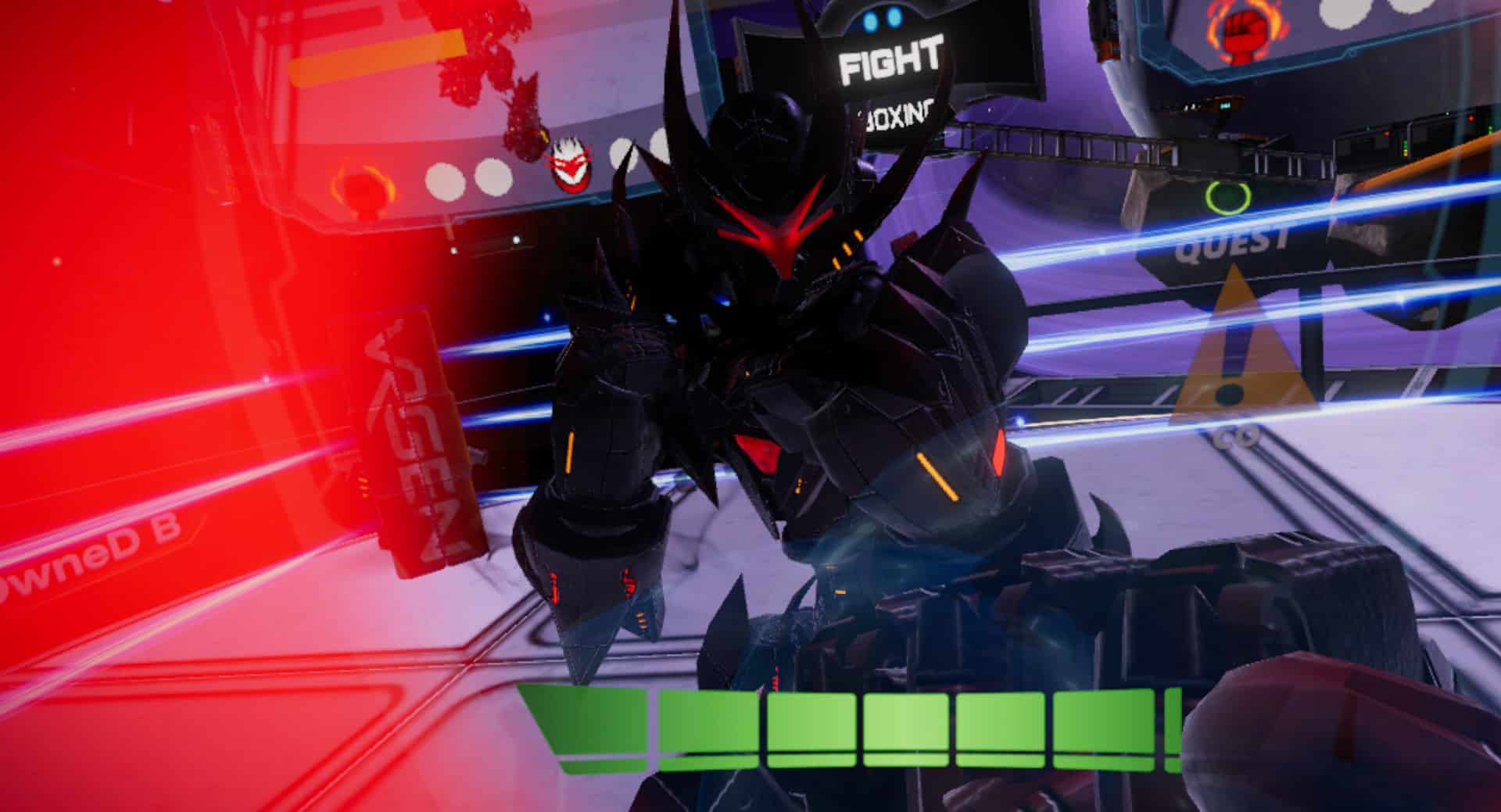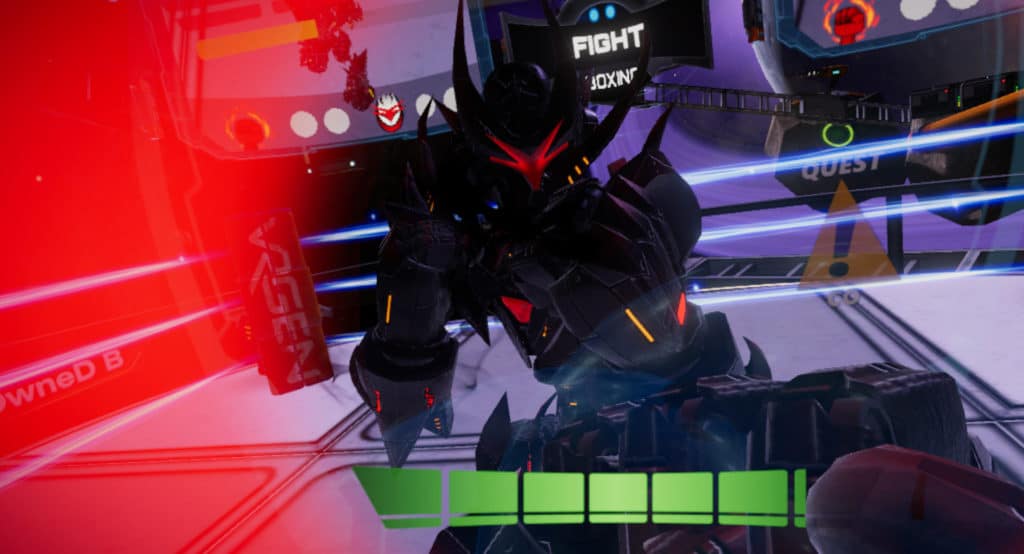 Platforms: Valve Index, HTC Vive, Oculus Rift
Mech League Boxing is one of the more unique VR boxing games on this list. While not exactly a horror VR game, the game is set in a futuristic world where fights take place inside extreme arenas scattered across the galaxy. And the opponents you fight? All robots.
You'll have to punch, dodge, and jab your way to victory to rise the ranks. Mech League Boxing's most intriguing feature is how surprisingly realistic the plot progression and depth of detail are, despite the game being mostly a VR fighting simulator.
Unlike other boxing simulators, Mech League Boxing also allows you to use objects to knock your opponents out. There are no rules in this once-in-a-life-time space ride, only sweat and a whole lot of heart-pumping action.
Fighting Clans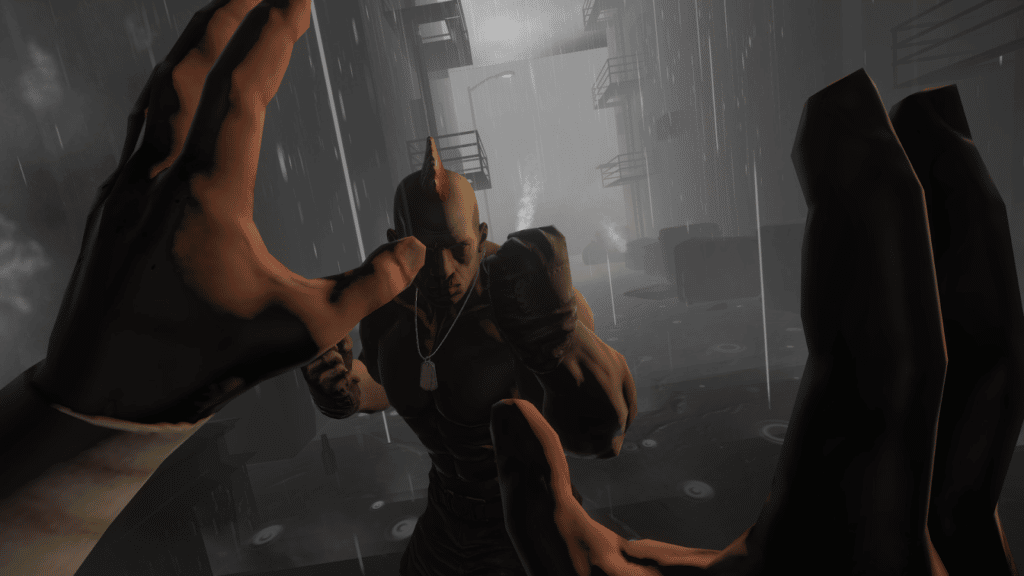 Platforms: Valve Index, Oculus Rift, HTC Vive
Are you looking for a VR Street Fight? Fighting Clans might be right up your alley.
As a man drowning in debt, you find yourself in a prickly situation. You'll have to fight underground battles using the combination of fists and kicks. The mechanics consist of the usual arsenal of dodging, punching, and countering.
While the premise is interesting, the game isn't without its flaws. The game's main drawback is the poor gameplay mechanics and opponent AI, which are less fleshed out than in other boxing simulators on this list. Sometimes, the game doesn't even allow you to punch in a straight line.
While the enemy AI pales in comparison to Knockout League and other real-life simulators, this budget VR boxing title is still something worth considering if you need something to scratch the boxing itch.
Virtual Boxing League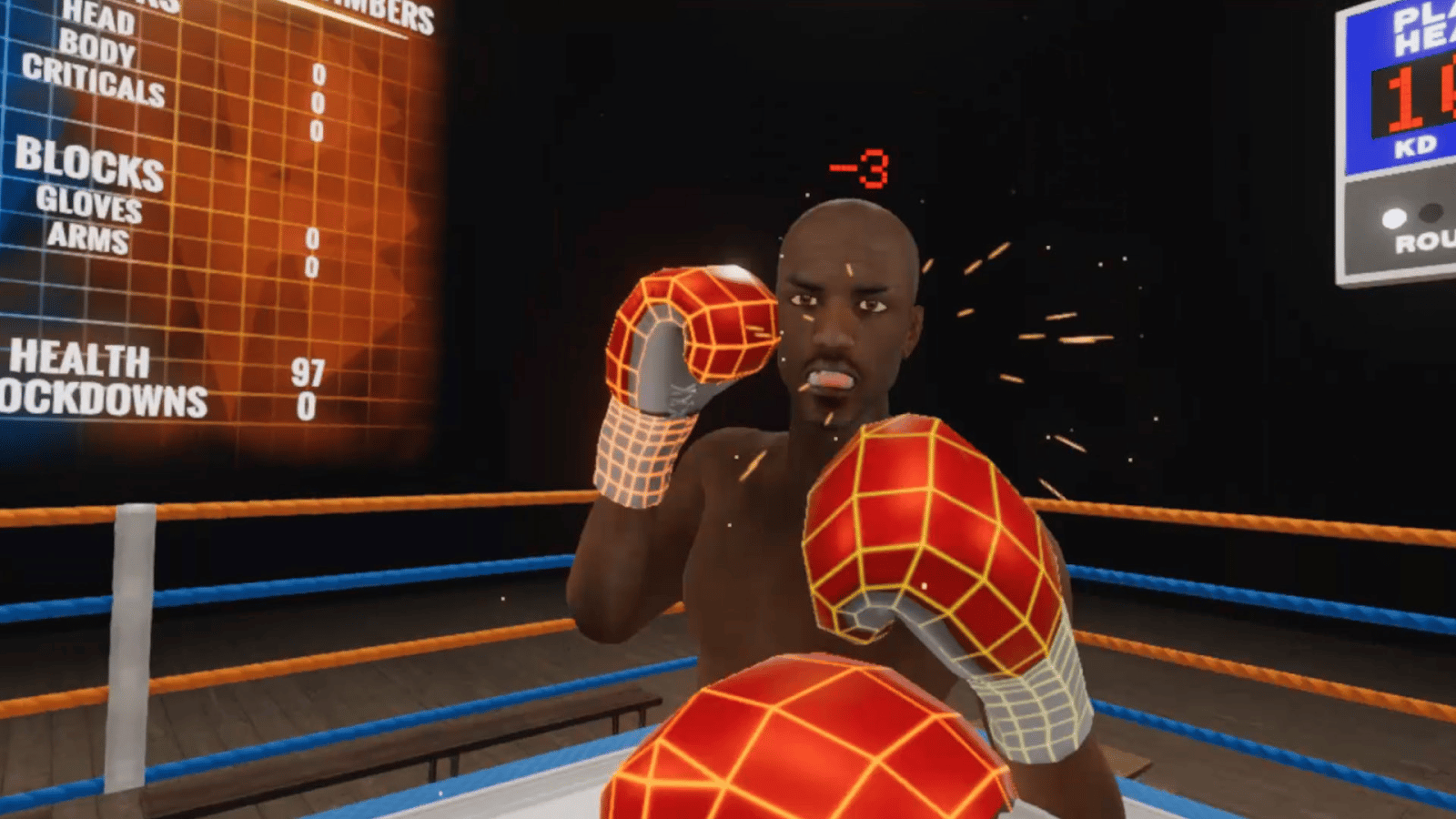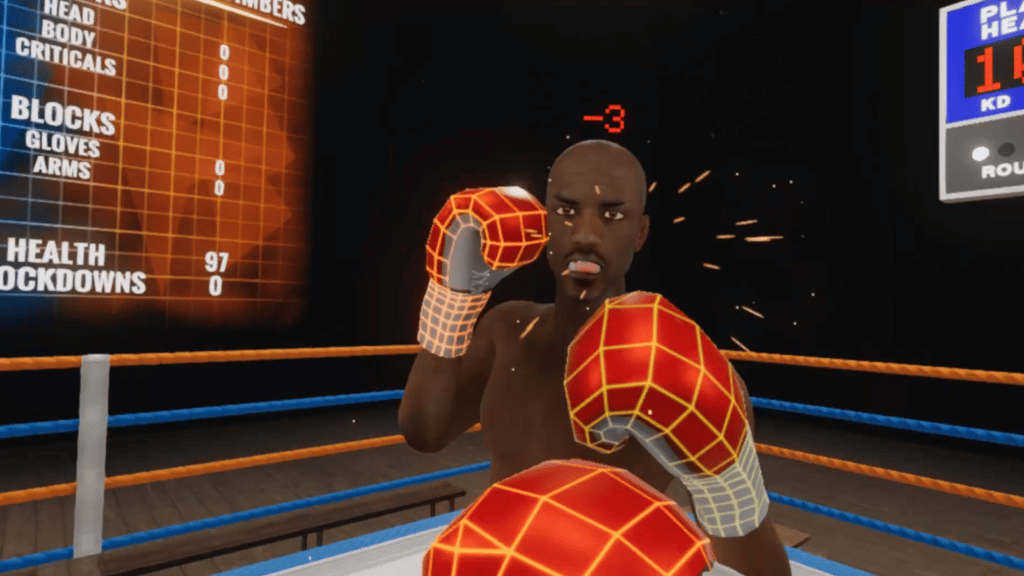 Platforms: Valve Index, HTC Vive, Oculus Rift, and Windows Mixed Reality
Virtual Boxing League not only provides you with an intense workout, but it also offers real-life boxing skills to anyone who's dead serious about improving their boxing skill.
In Virtual Boxing League, you climb five ladders that showcase a slew of different fighters. And don't think you're safe for a second; these opponents adopted real-life fighting patterns based on motion capture data from professional boxers.
Aside from the challenging ladder mode, the game features five fun mini-game modes. These games include Ball Blaster, a music-based arcade experience; Body Bag, a way to train your accuracy, speed, and strength; and Punch-A-Tron, a carnival contraption that tests your punches, among others.
Overall, VBL is a great game to hone up your fighting style.