Virtual reality has completely revolutionized the gaming space, and the best VR FPS games are undeniably blossoming because of it.
For one, spatial movements dictate what happens in a VR game much more than a traditional controller ever could. In other words, in-game movement requires actual motion—not just clicks on a keyboard or controller.
Secondly, popping headshots and blasting enemies in VR is still as satisfying as it always was. It's just that the full visual-auditory experience from your surroundings makes it far more immersive than console play.
If you're up for some physical movement and more immersive gameplay, we've compiled a list of the 10 best VR FPS games to get you pumped.
Let's take a look!
List of VR FPS Games – Top 10
From tactical shooters and zombie survival to all-out multiplayer warfare, these are the best virtual reality FPS games to play right now.
Half-Life Alyx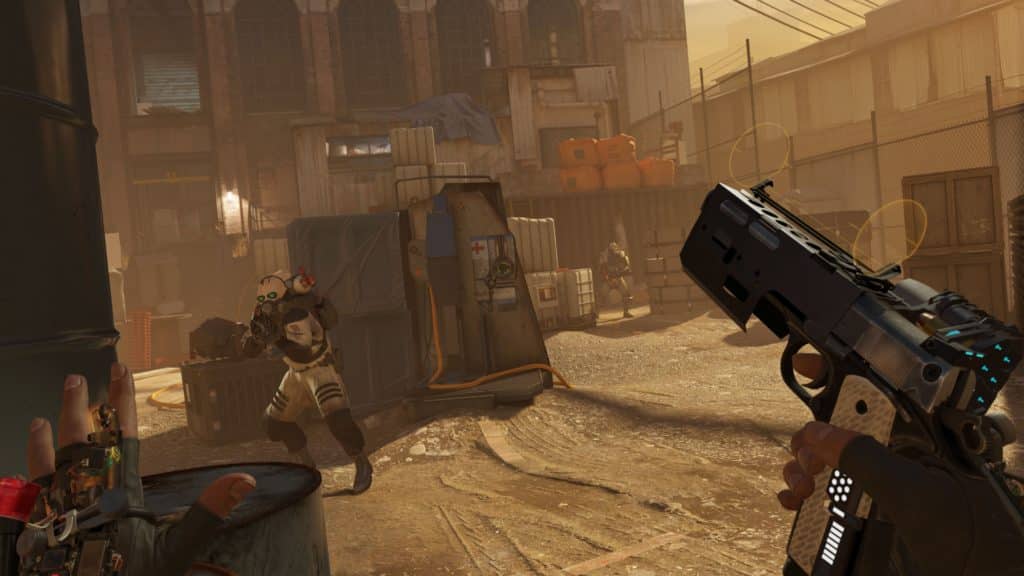 Platforms: Valve Index, HTC Vive/Cosmos, Oculus Rift/S, Windows Mixed Reality, Oculus Quest/2
Half-Life: Alyx is not just one of the best VR shooters to play, but it's one of the best VR games period.
This long-awaited prequel to the original Half-Life series is everything fans could have asked for and more. With its incredibly immersive world, fleshed-out characters, and top-notch shooting mechanics, Half-Life: Alyx has set a new standard for what an FPS game can be in VR.
What sets Half-Life Alyx among other entrancing VR games is that it's not just a shooting gallery. In order to progress, players will need to solve various puzzles that make use of the unique capabilities of their VR console. The storyline and plot are also a leg up against other VR shooters that focus purely on mechanics.
Phantom Covert Ops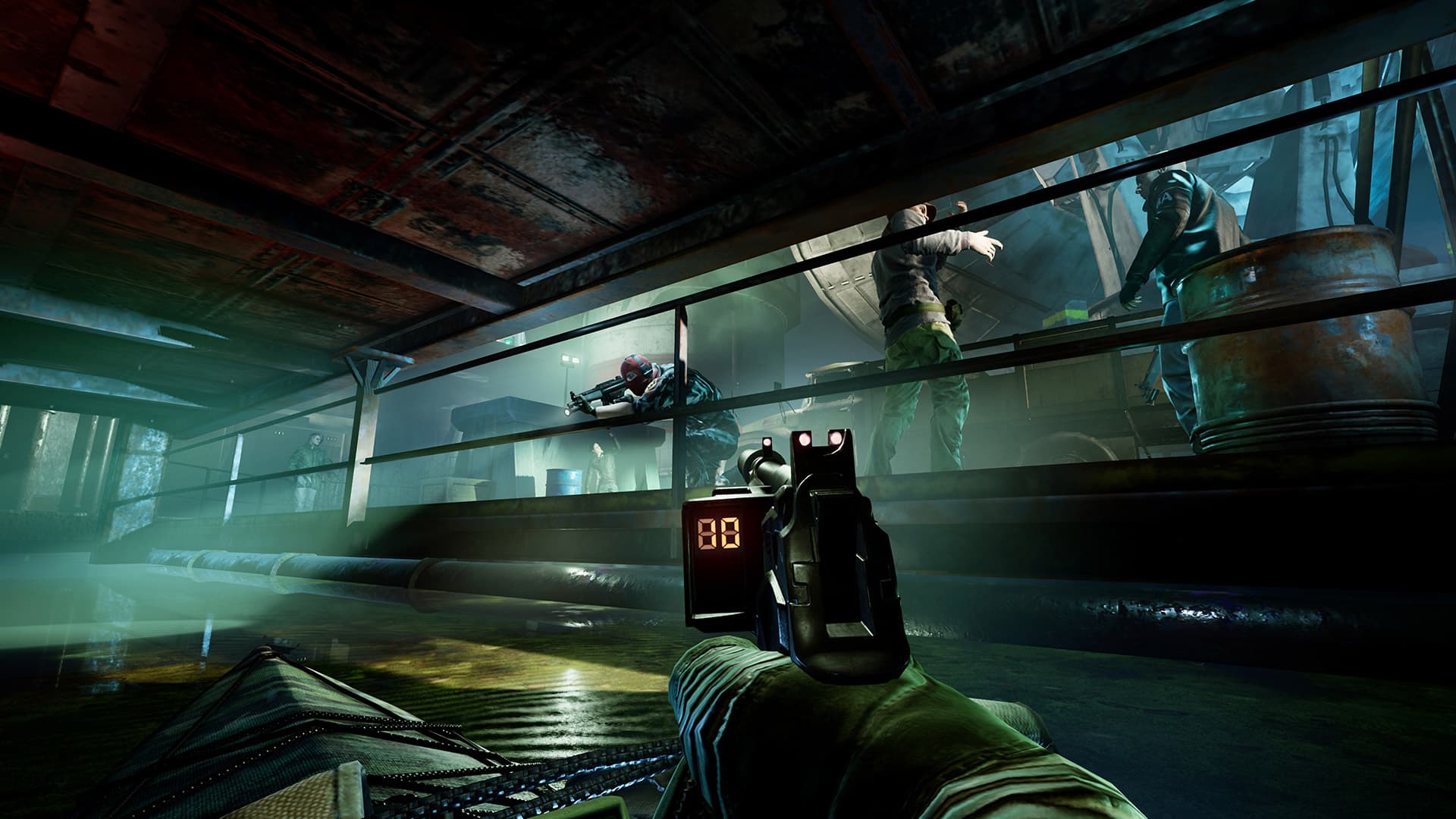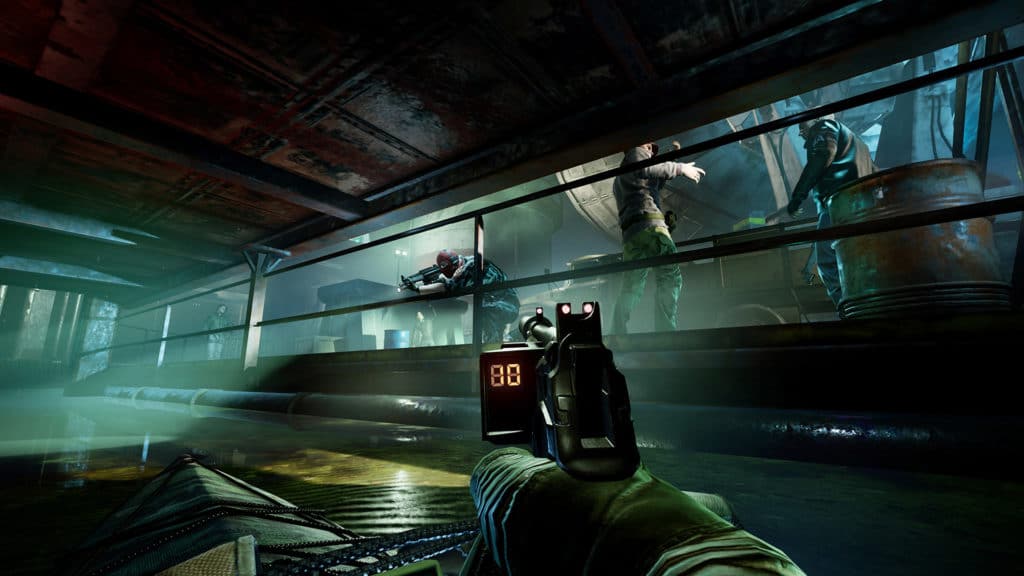 Platforms: Oculus Rift/S and Oculus Quest/2
If you're looking for a VR FPS game that places more emphasis on being stealthy and covert, then Phantom Covert Ops is the perfect title for you.
In this game, players take on the role of a secret agent who must infiltrate enemy territory and complete various missions. You can take one of two approaches to each scenario: go in all guns blazing or try to stay undetected.
This FPS game also shines in how it incorporates water traversal in its missions with a military kayak, which grants players a whole new layer of exploration. With a rich campaign mode and an expansive map, Phantom Covert Ops has plenty of thrilling content to keep you occupied.
There's also Free Play mode and Challenges if you want to switch things up.
Superhot VR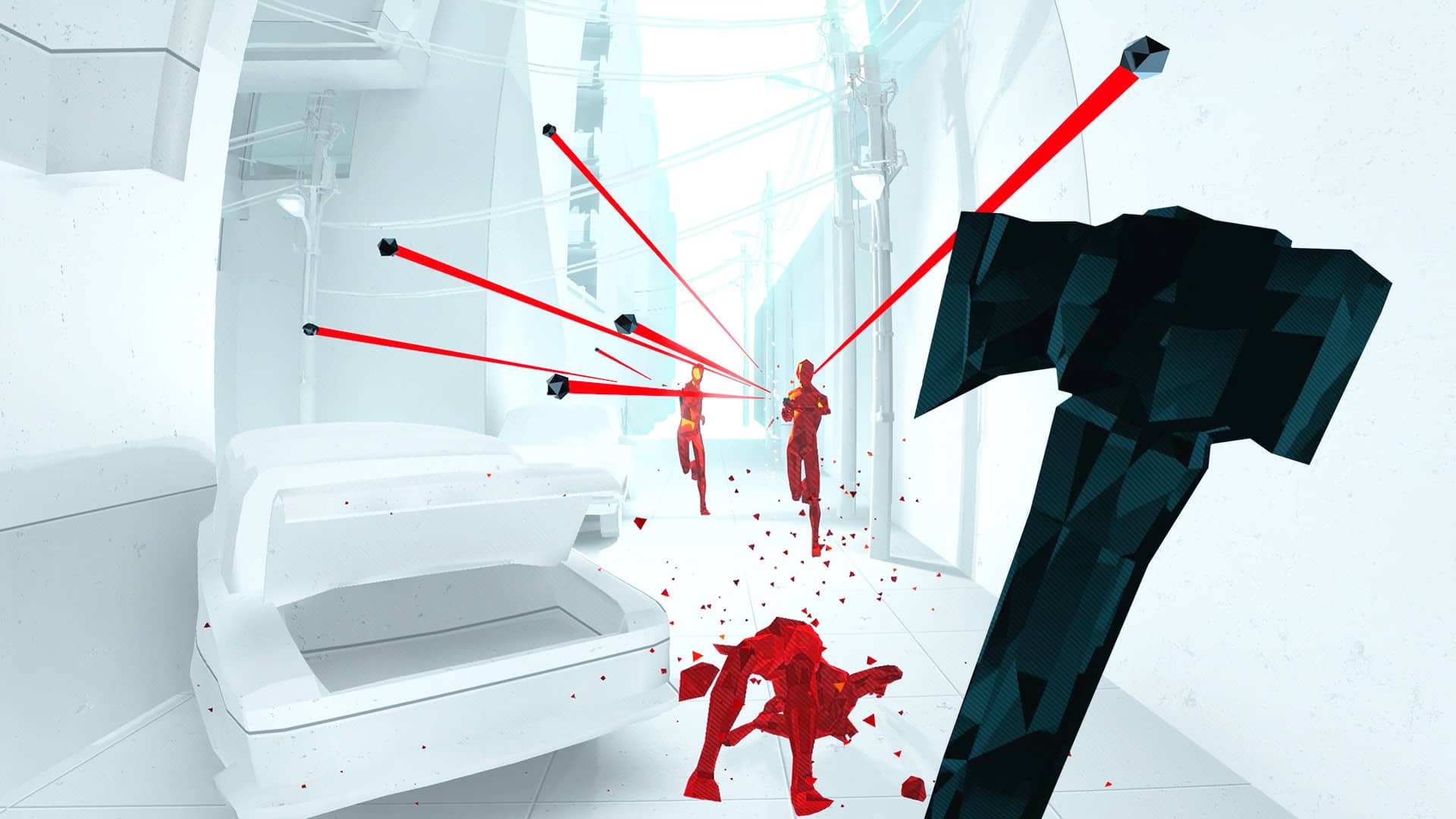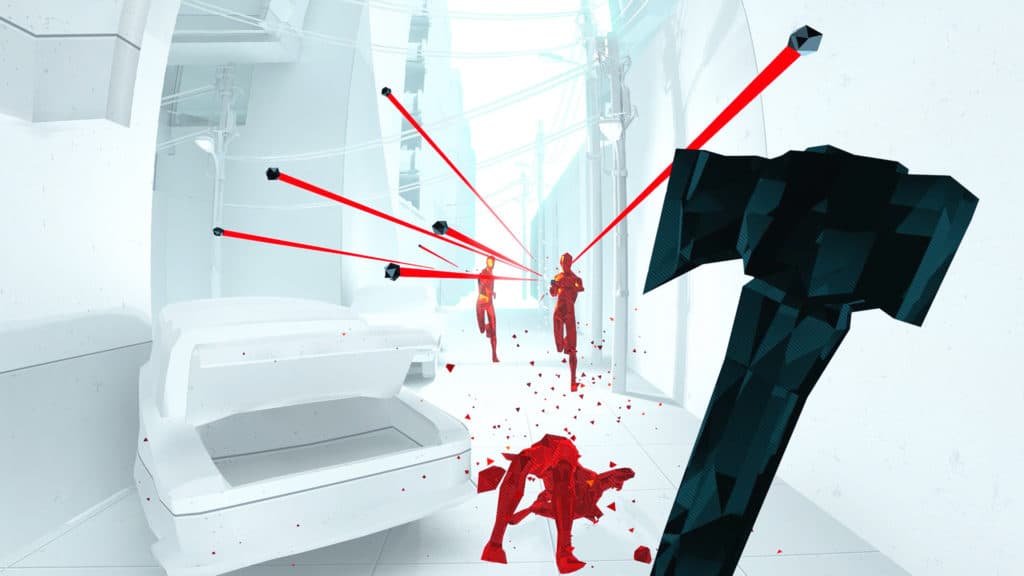 Platforms: Valve Index, HTC Vive, Windows Mixed Reality, Oculus Rift, Oculus Quest/2, PSVR
Superhot VR is an FPS game with a unique twist: time only moves when you do.
This mechanic creates some of the most intense and strategic gunplay in any VR FPS game. Because you can see all of your enemies' movements before they happen, you can plan out each shot with pinpoint accuracy.
However, this also means that every mistake you make is amplified. One false move and you'll be swarmed by enemies. If you like strategizing before making your move, then this stylish VR shooter is definitely for you.
Onward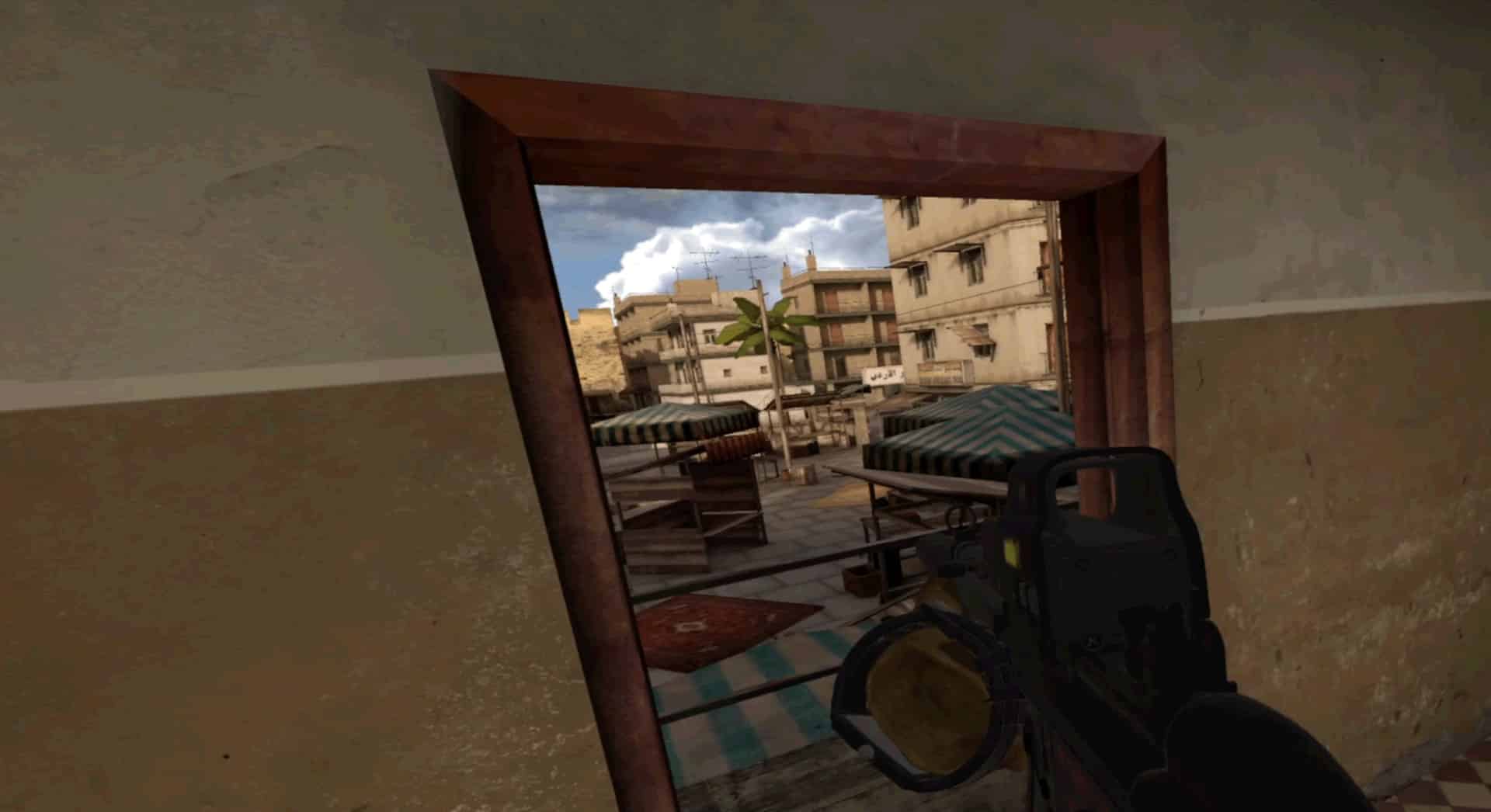 Platforms: Valve Index, Oculus Rift, HTC Vive, and PSVR
Onward is a military-sim style VR FPS game that pits 10 players (2 teams) in a VR multiplayer arena where they'll have to claw their way to victory.
While the graphics are nothing to write home about, this game shines in its tactical and realistic gameplay, augmented with the virtual reality headset. Playing in a spacious room and playing with a good CPU is recommended as you'll need to be agile and mobile to gain the upper hand.
You don't jump into the firefight and hope for the best to excel in this game. Instead, you have to take a more methodical approach as you slowly try to outplay your opponents. This makes each sequence feel all the more intense when trying to avoid the negative consequences of dying and losing progress.
Resident Evil 4 VR
Platforms: Oculus Quest 2
You can't complete a list of popular VR shooter games without including at least one VR horror title. And when it comes to the best VR FPS game with zombies, Resident Evil 4 VR takes the cake.
This classic title from the Resident Evil franchise has been updated with virtual reality support, and it does not disappoint. The slow and shambling zombies are more unsettling than ever through the VR lens.
With plenty of puzzles and areas to explore, this VR port of the fan-favorite game is sure to send shivers down anyone's spine, whether it's their first run or their tenth.
Pistol Whip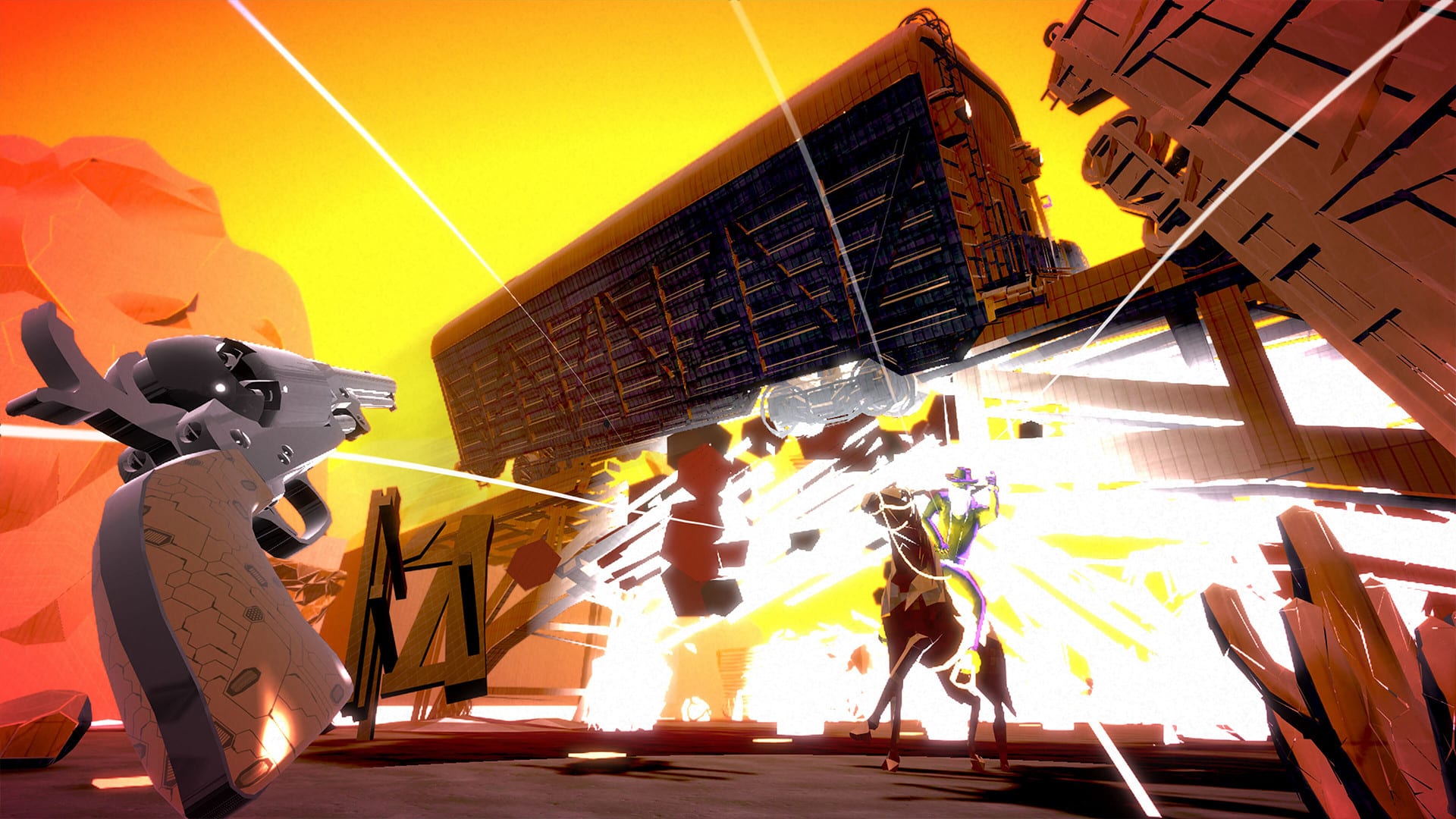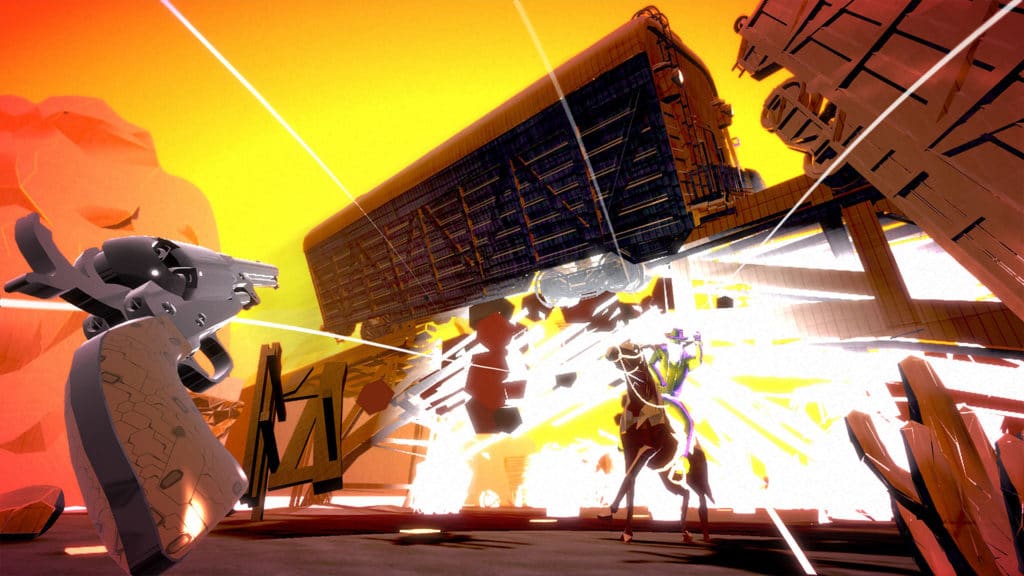 Platforms: Valve Index, HTC Vive, Oculus Rift, Windows Mixed Reality, PSVR, Oculus Quest/2
Ever heard of Beat Saber? Think of Pistol Whip as the FPS equivalent of that game.
While most VR shooters require you to move around to progress and run and gun towards hordes of enemies, Pistol Whip does all the movement for you, letting you focus on mastery on the fun part – shooting!
With a mix of upbeat and electric songs, you'll be head-banging as you blast your way through enemies in 30 arcade-style levels. There are also several customization options to increase the game's replayability outside of the campaign mode, such as different guns, modes, and frequently-updated gameplay modifiers.
BONEWORKS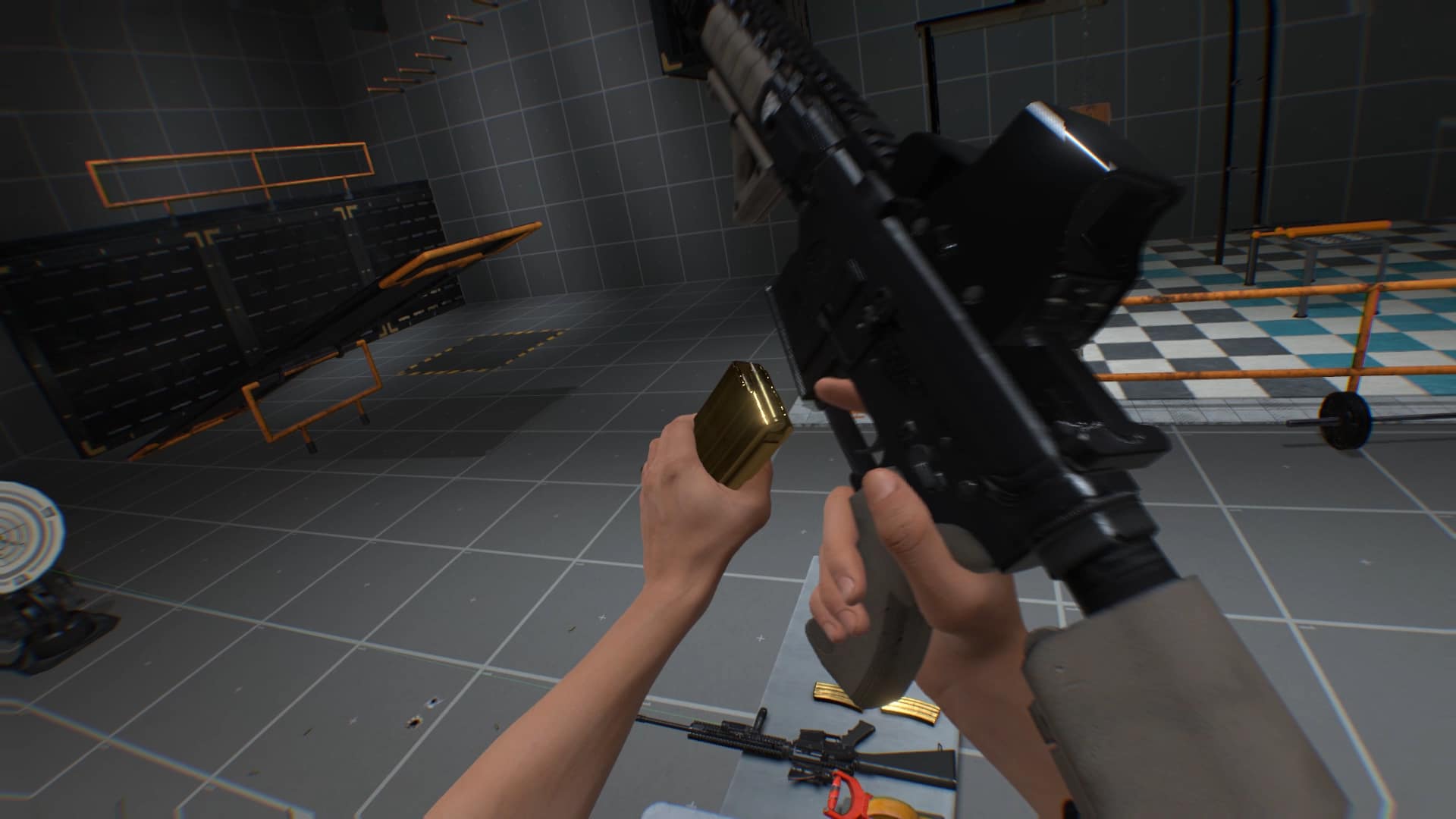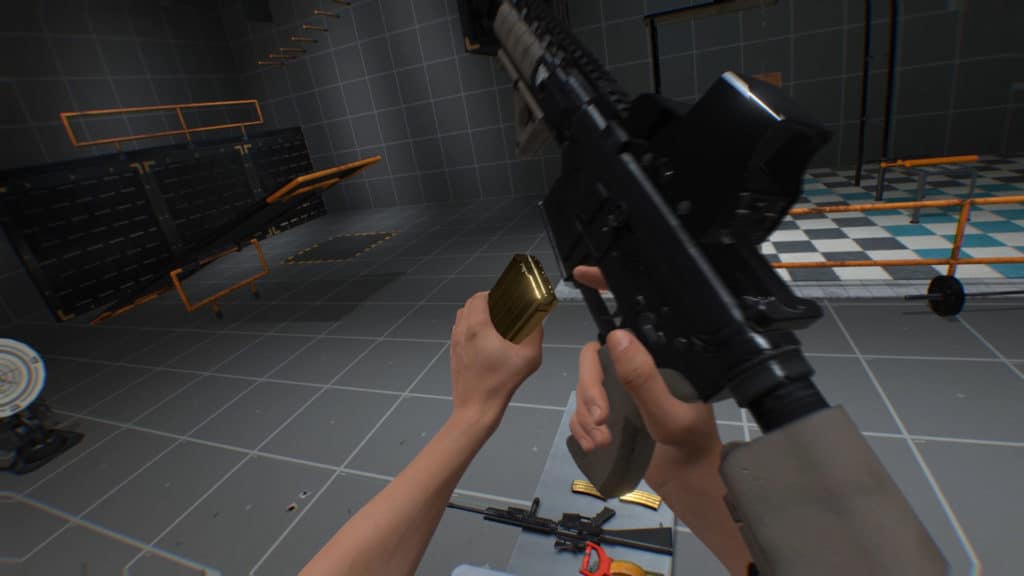 Platforms: Valve Index, HTC Vive, Oculus Rift, Windows Mixed Reality
In BONEWORKS, you're trapped in a mysterious and hostile facility where robots have gone rogue. And it's up to you to shoot, punch, and solve your way through a variety of puzzles in order to escape.
What makes this title stand out is the sheer amount of creativity you can use to dispatch your enemies. While aiming for critical headshots is certainly effective, you can also use the environment and a host of melee tools to your advantage.
On top of the main campaign, an Arena mode also allows you to test your skills against waves of adversaries using mechanics that weren't previously seen in the campaign. If you enjoy messing with physics, this game's a top pick.
Sniper Elite VR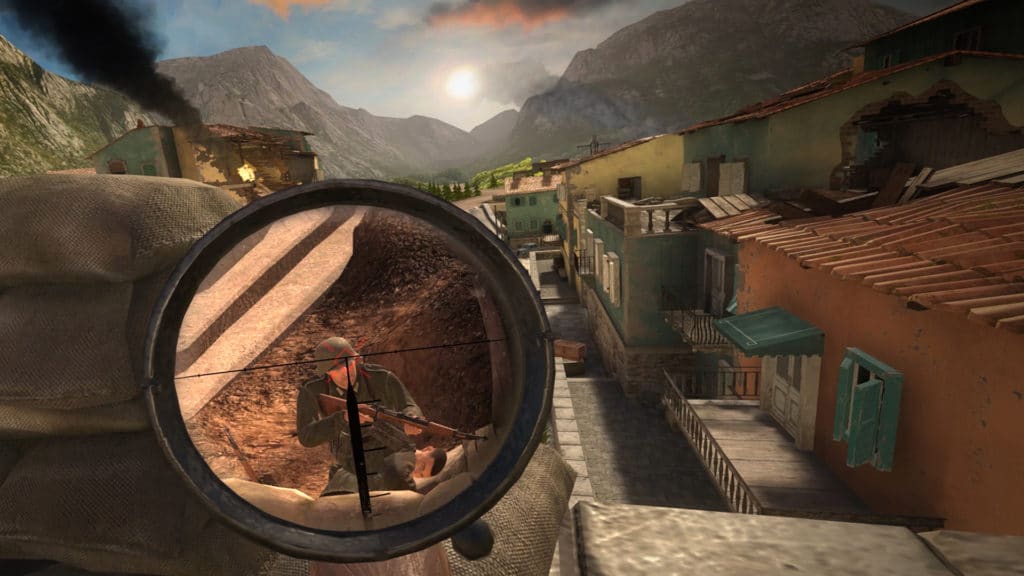 Platforms: Valve Index, HTC Vive, Oculus Rift, Windows Mixed Reality, PSVR
Does the thought of picking off enemies one-by-one from a distance fill you with glee? Then Sniper Elite VR was made for you.
This game puts you in the shoes of an elite sniper during World War II. With 18 replayable missions, you're bound to spend hours upon hours perfecting the art of stopping, scoping, flicking, and firing.
While there's a console version of this game, the VR version offers some platform-exclusive perks like a rebuilt kill cam built for the VR screen.
Pavlov VR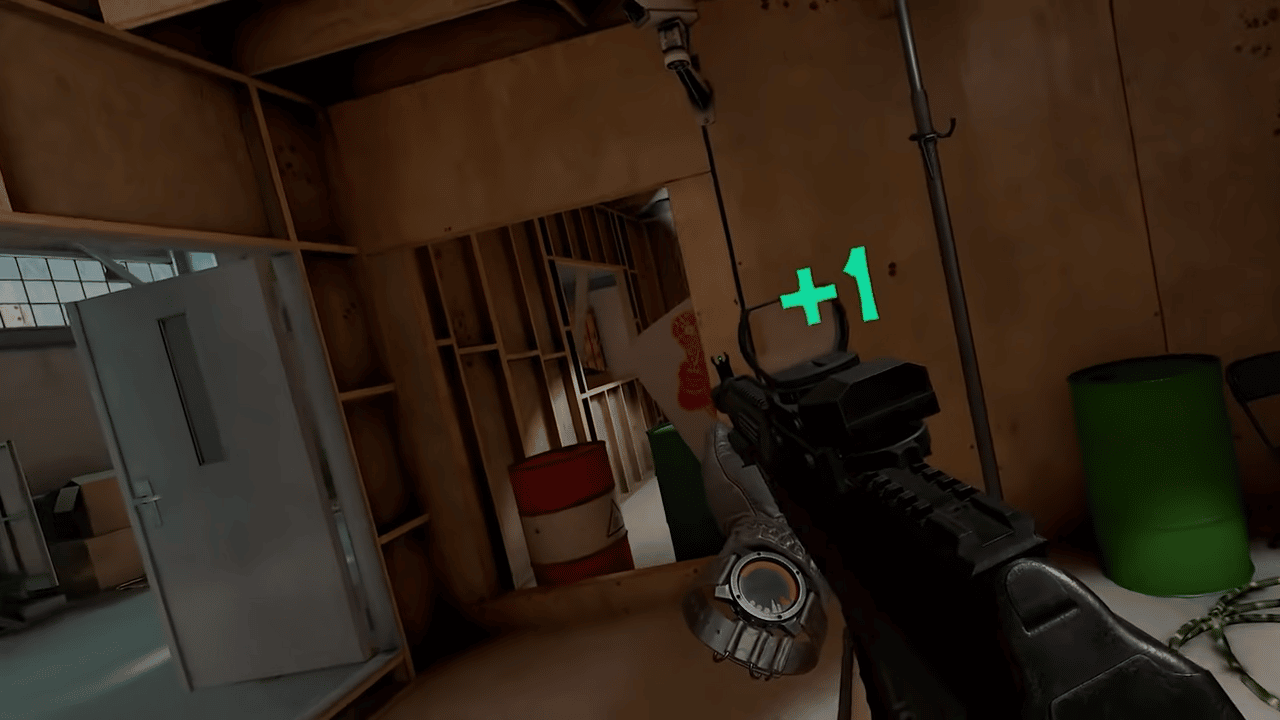 Platforms: Valve Index, HTC Vive, Oculus Rift/S, Windows Mixed Reality, PSVR, Oculus Quest/2
If you want to play the most popular VR shooter game around, Pavlov VR is the way to go.
This Counter-Strike-like FPS has garnered a large following since its release in early 2017, and for good reason. Pavlov VR features a variety of game modes familiar to FPS fans, all repackaged and reskinned for the VR world.
Not only that, but Pavlov VR also provides support for players who want to make custom mods and community servers. If a thriving and ever-evolving community is something you're looking for in a VR shooter, Pavlov VR has got you covered.
Blood & Truth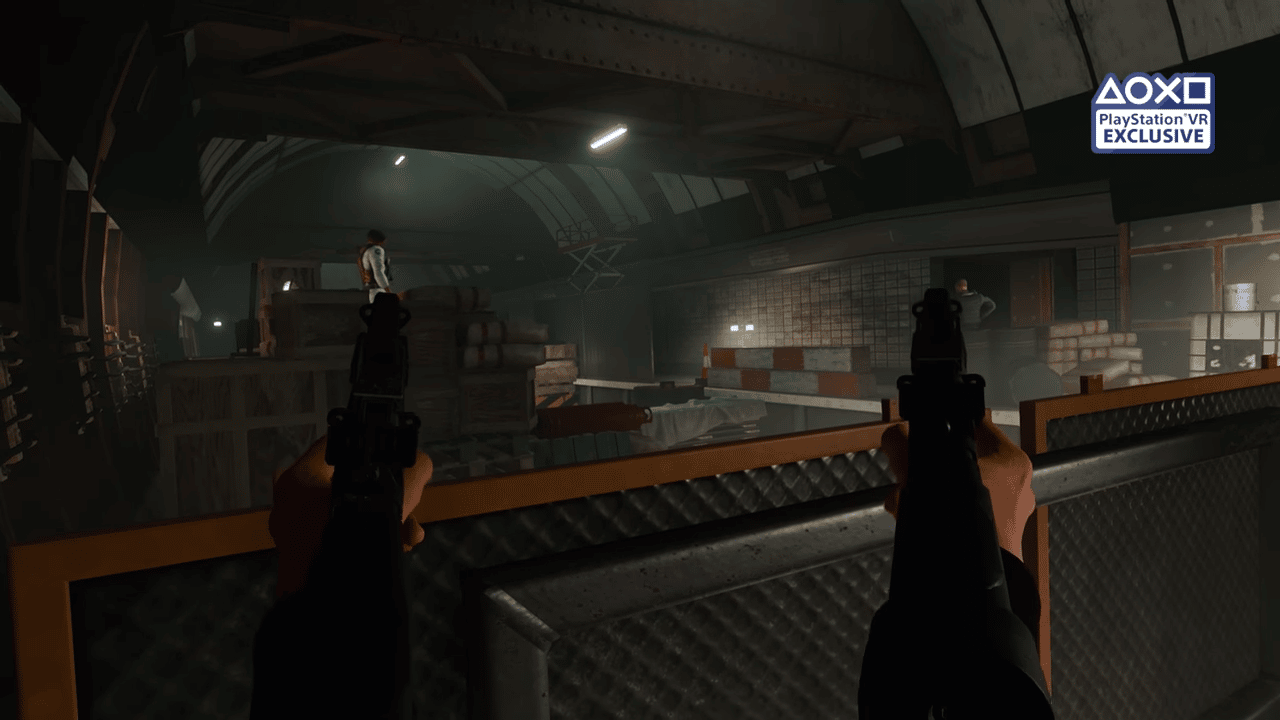 Platforms: PSVR
Blood & Truth puts you in the shoes of an elite Special Forces soldier who's essentially forced to fight his way through a series of interactive action sequences and intense gunplay to press forward.
Fun characters may be the last thing in your mind when thinking about FPS games, but Blood & Truth has several colorful and memorable characters that help bring the game's story to life. The spy story is a refreshing tale amidst all the gunfights too.
With 19 different story missions and a variety of different gun types, your journey through Blood & Truth's campaign will always feel fresh and exciting.